Disclosure: This post may contain affiliate links. If you click on a link I may make a small commission at no extra cost to you. You can read the full disclosure here.
Last Updated on February 5, 2023 by Chris Panteli
How to Make Money Online For Beginners
Would you like extra cash? Of course, you would! The big question is, how can you make money online?
The good news is that anyone can earn money online. You could be at home, on vacation, or commuting to work and be making extra money! All you need is an internet connection and you can get started. Easy, right?
In this post, I'll cover 61 epic ways to explain how to make money online for beginners.
How Much Money Could Beginners Make Online?
If making money online was easy everyone would be doing it! Let's get one thing straight – there is no "get rich quick" scheme to be found here.
The road to financial freedom requires hard work as there's no such thing as free money! (sort of).
What you will learn about are 61 legit ways to earn extra income. How much you can earn is entirely up to you.
Like all things in life, the more you put into the more you will get out. A good tip is to set a target and work up from there. You may want to earn $100 extra a week to begin. That's an extra $5,200 per year on top of your annual salary!
If that's enough for you, then awesome work! Many people reading this will want to earn as much as possible. Lots of side hustlers out there have turned their $100 a week into far more. In some cases, people are now running businesses turning over millions of dollars!
Ultimately, how much you earn from your online business is up to you. Some industries do have higher earning potential than others. The time you can invest and the skills you have will go a long way to determining how much you can earn online.
Recommended: 21 Awesome Online Jobs For Moms Without Investment
How To Make Money Online for Beginners
1. Start a Blog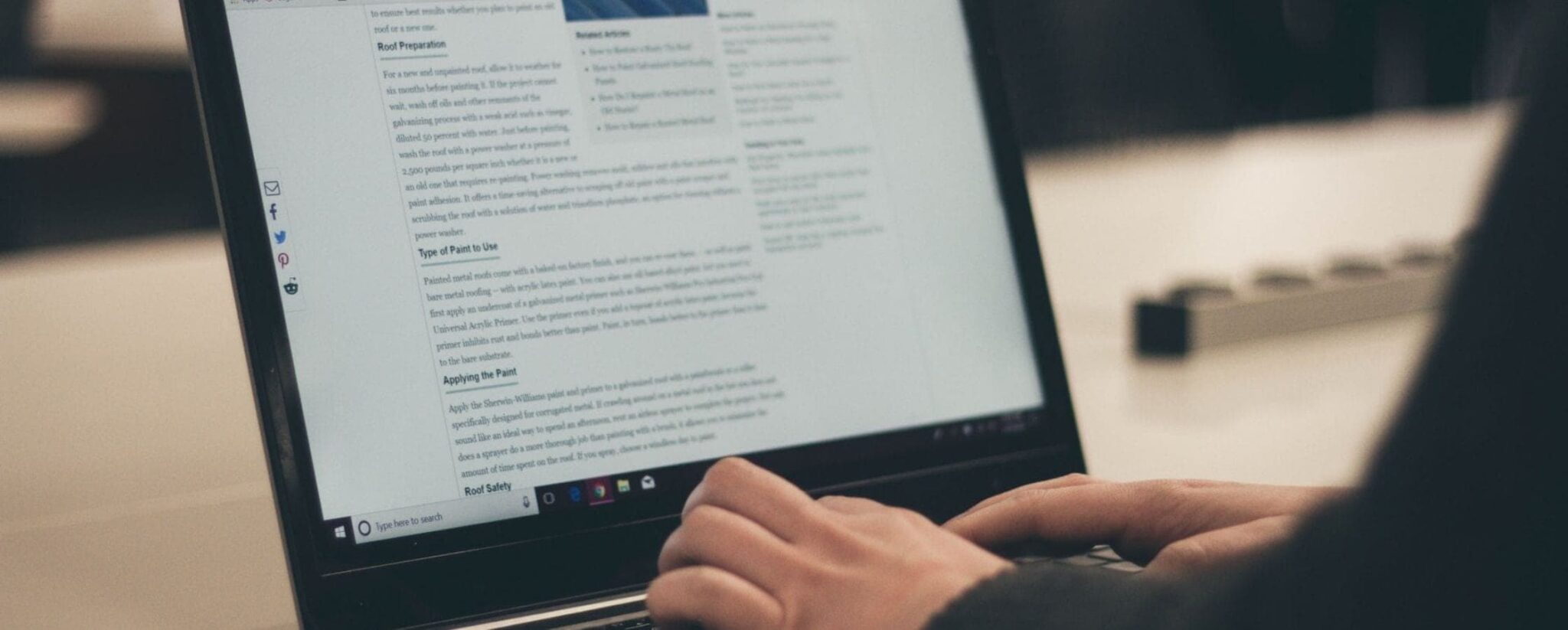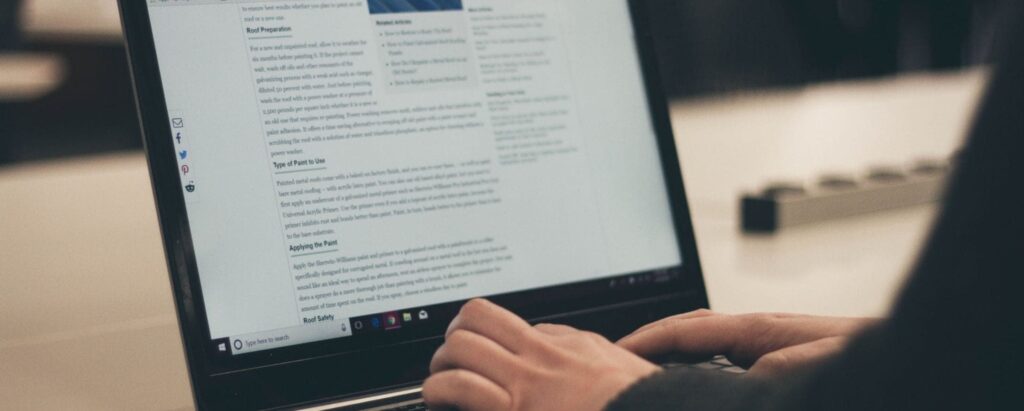 Blogging is first on the list as anyone can do it and it's super easy to get started! Start by deciding what niche you want to blog about. It's usually best to pick a topic you know well and enjoy writing about. Top blog ideas include:
Finance
Fashion
Beauty
Tech
Health & Fitness
Blogging requires patience as it takes time to build traffic. Once you start getting the traffic you can monetize your blog.
Google Adsense is a popular way to earn money from Google Ads placed on your site. Other ways to earn include affiliate marketing, sponsored posts or selling your own physical or digital products.
Start Your Own Blog
It's a great way to make money online and to win back your financial freedom. It's not easy, but then again, nothing good in life is! If you put in the work it can be extremely rewarding. So make sure you start your blog the right way, self-hosted, and on Siteground!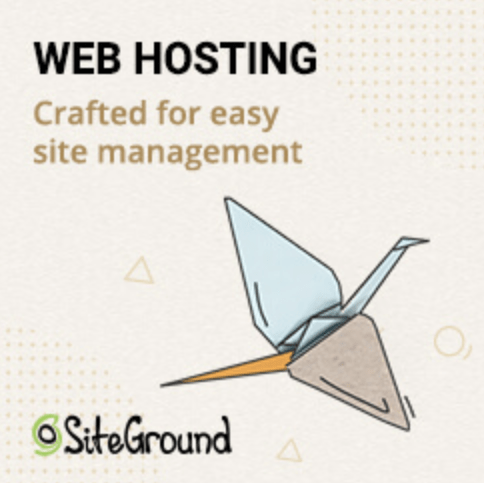 Blogging is one great way to build a passive income. Every blog post that remains live is a potential revenue source when people visit the site. That means you can keep earning money from old blog posts for years!
2. Affiliate Marketing
Affiliate marketing is when you promote a product or service and get paid a commission every time a customer uses your affiliate link.
To promote your affiliate links you can start a blog, promote the link on social media, or send your affiliate link via email.
Joining an affiliate program is usually easy. Register online with the company you wish to be an affiliate for and get your link! Make sure to check for any affiliate criteria as some companies prefer established affiliate marketers.
For example, to join the Amazon Associate program your site must meet Amazon's acceptance criteria.
The average affiliate marketer in the US earns $67,309 a year. Not bad for a side hustle! Affiliate marketing is most certainly not dead!
3. Start a YouTube Channel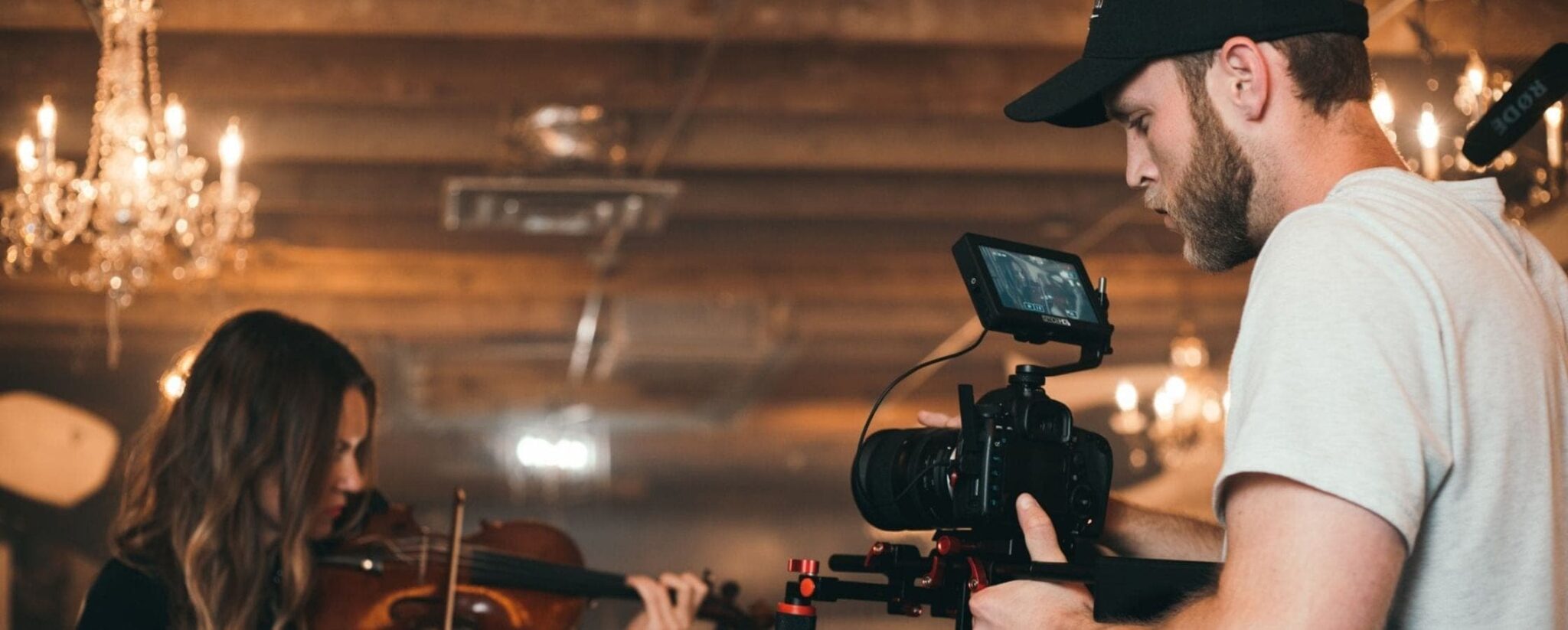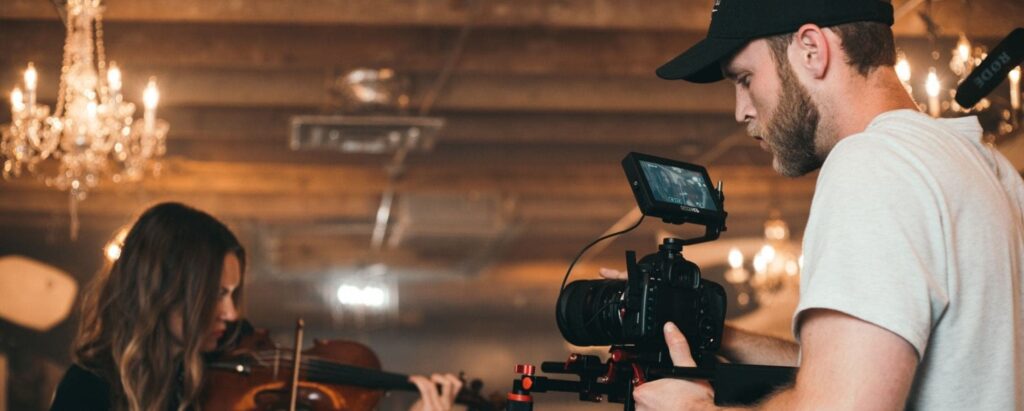 Incredibly, 9-year-old YouTuber Ryan Kaji earned $29.5 million in 2020! An amazing amount of money, and he's not alone. Many others earn millions of dollars every year from YouTube.
It's important to be realistic when starting a YouTube channel. You will need to create quality content on a regular basis and there are no guarantees anyone will watch it!
Once you start getting views, then you can monetize your content. Google Adsense, affiliate marketing, sponsored posts, and selling merch are all possible revenue streams.
You can see the new YouTube channel we have started in the Crypto space:
Tap twice to load then open Video...
You probably won't earn millions of dollars, but with a little hard work, you can easily earn a decent side income.
4. Dropshipping
Dropshipping is a popular choice for anyone interested in selling products, but can't afford to buy stock. Others may not have space to store inventory. Dropshipping solves these problems.
How so?
The dropshipping process is simple. You create an online storefront and customers place an order via your site. That order goes directly to the manufacturer who handles packing, shipping, and customer service queries. You simply pocket your profit!
Getting a dropshipping business started is low cost as you only need to pay to build your online shop. You will need to invest time into your dropshipping business by driving traffic to your store using social media, blog posts, and emails.
Once your online business is established you can sit back and collect the money!
5. Work as a Virtual Assistant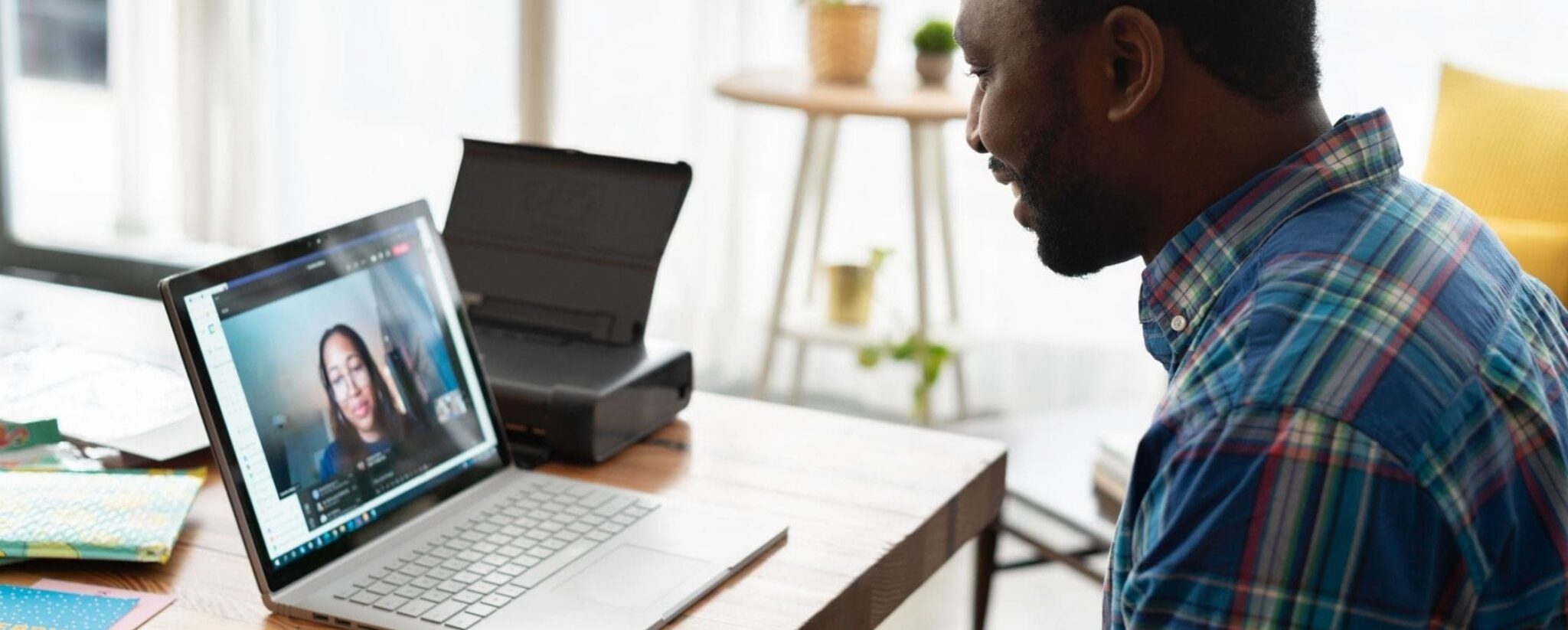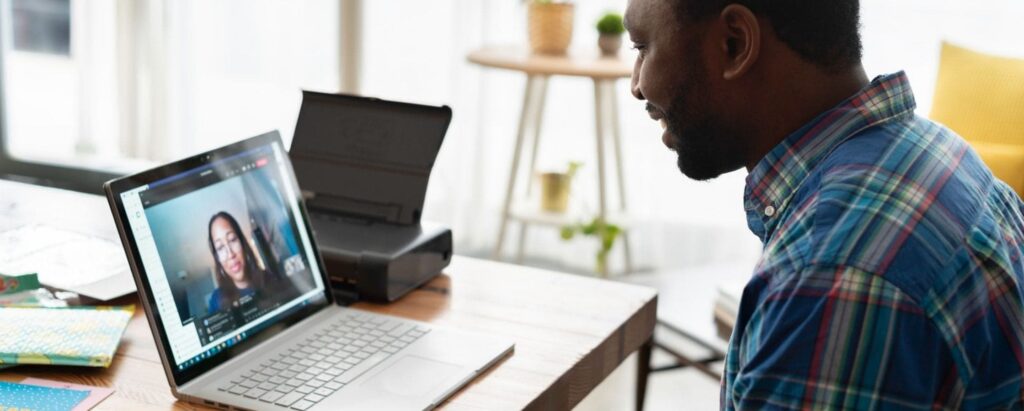 Working as a virtual assistant could involve handling lots of different tasks. Responding to emails, managing a client's calendar, and handling travel arrangements are some of the possible tasks a virtual assistant handles.
If you are computer literate, able to communicate effectively, and can handle multiple tasks, then a virtual assistant job could be for you. You could even work as a Pinterest Virtual Assistant – if you've got a good eye for pin design and scheduling.
Become A

Pinterest VA

Today
Learn a proven step-by-step process for building a lifestyle business that lets you work when and where you want, doing something you love.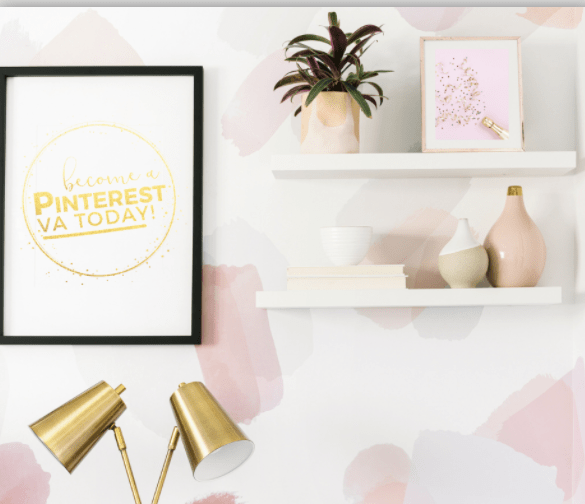 When looking for home jobs, a virtual assistant is a popular choice. Check on freelance sites like Upwork or Fiverr for opportunities.
6. Freelance Writer
Freelance writing is one great way to make real money online. To be a freelance writer you don't need any qualifications. The ability to write well, meet deadlines, and create unique content is enough to get you started.
To find work as a freelance writer you could look on a job board like Upwork or WritersWork. There are also lots of sites specializing in connecting freelance writers with clients that need content writing.
You could also set up your own website and find clients directly that way. Although many freelance writers start off taking low-paid work. Once you've established your reputation your earnings can dramatically increase.
Writers that specialize in a topic can command higher fees. Try to pick one or two topics that you are passionate about and concentrate on building a reputation for being an expert in these fields. That way you can start charging more for your writing skills and knowledge of the niche.
7. Tutoring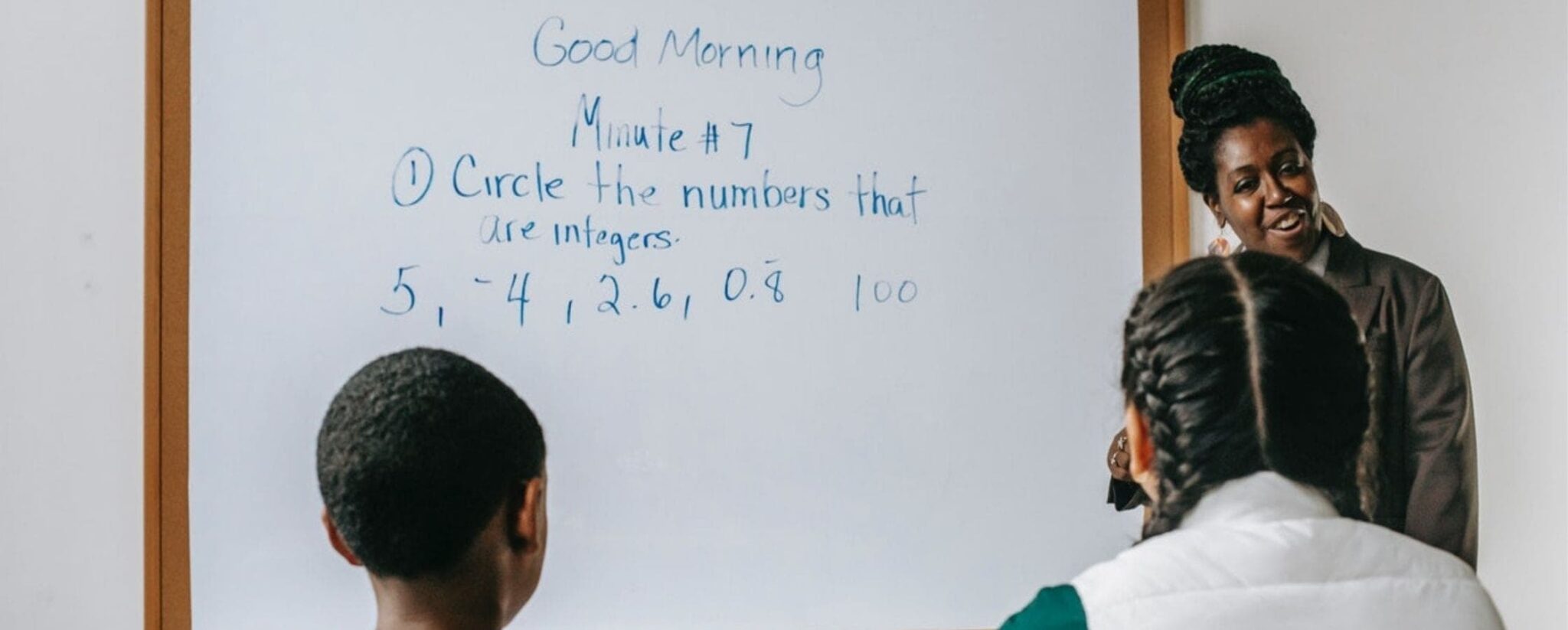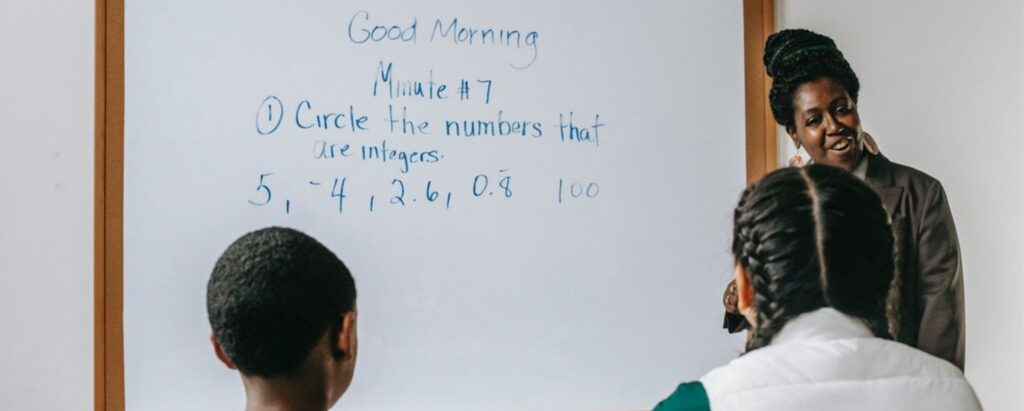 Tutoring is an option for beginners to make money online. Students around the world need help with maths, science, English, and lots of other subjects.
Provided you are an expert in the subject, you could earn money tutoring.
To find work as a tutor you can register on a dedicated tutoring platform. Chegg is one example of a platform that connects tutors and students.
You can also offer your services directly to students by working as a freelance tutor. Offering your tutoring services via Facebook is one way to find clients.
8. Freelancer
Freelance work can be lucrative and one of the best ways to earn extra money online. You can use your existing skills to start freelancing right now!
There are hundreds of jobs you could do on a freelance basis, including:
Web design
Writing
Accounting
Virtual assistant
Editor
These are just a handful of ideas you could do as a freelancer.
Getting started is also easy. Create a free profile using sites like Fiverr, Upwork, and Freelancer to showcase your talents to potential clients.
9. Influencer
If you can build a following on social media platforms like Instagram, then you could earn money as an influencer.
Brands of all sizes are willing to pay influencers to promote their products and services.
You may be thinking that you need millions of fans before you earn any cash. That's not true anymore.
Want To Be An Influencer? Do These 5 Things NOW!
Tap twice to load then open Video...
It's possible to earn money as an influencer even if you only have a few thousand followers. Provided you are consistently posting quality content that followers are engaging with, then you could earn money from these posts!
10. Sell Your Unwanted Items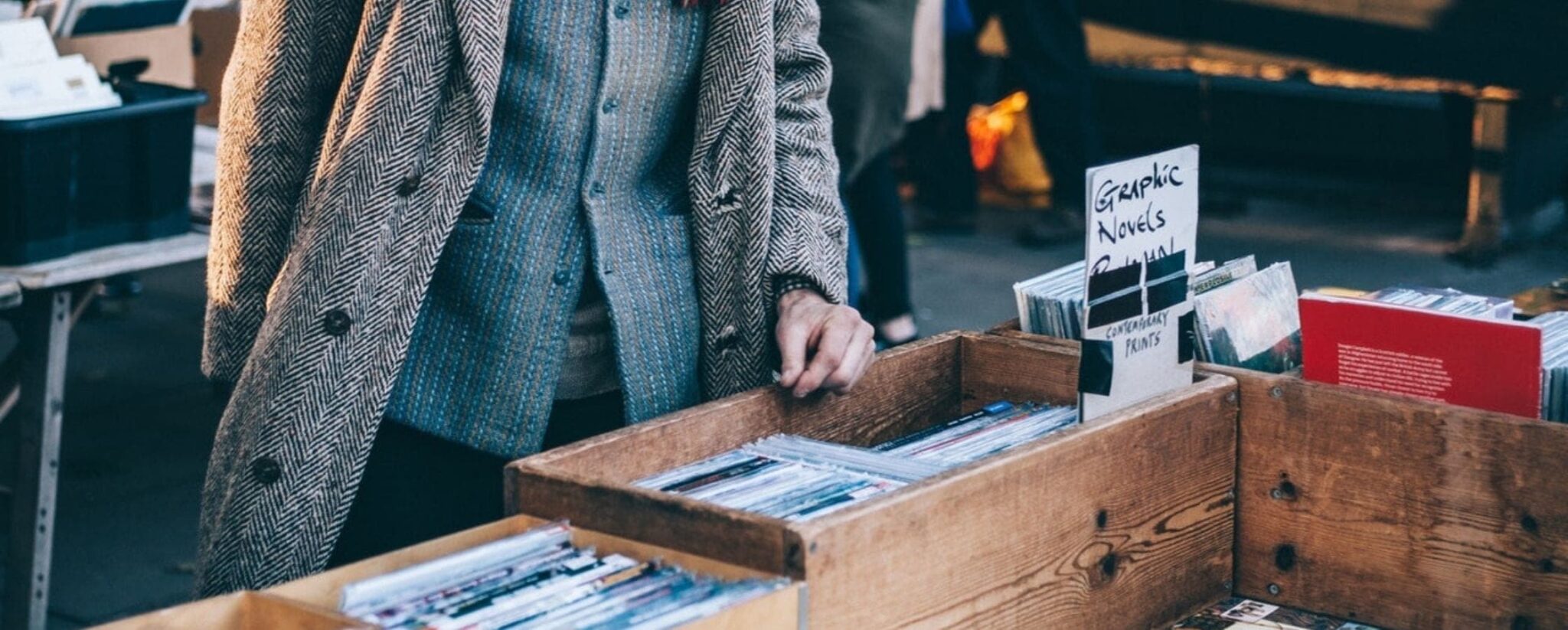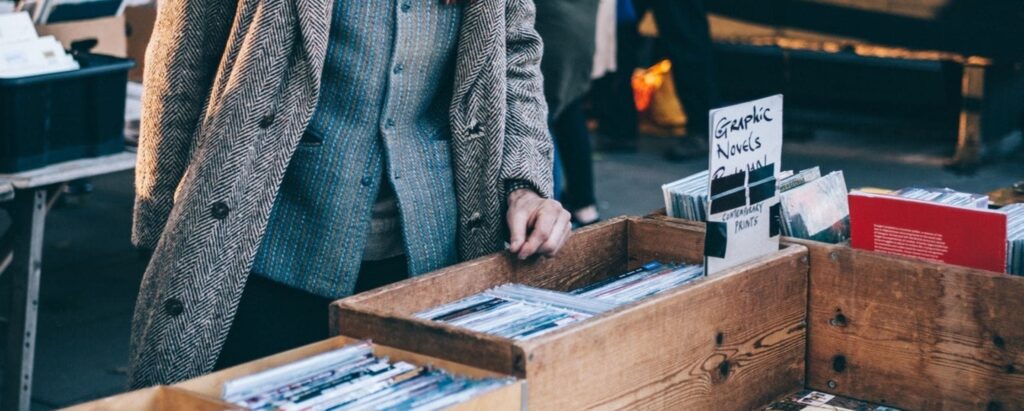 When you need cash fast, then selling stuff you no longer need is one of the quickest ways to get it.
Clothes, gadgets, furniture, toys, and more can all be resold.
Decluttr, BookScouter, Facebook Marketplace, eBay, and Craigslist are all great places to sell unwanted items.
11. Translator
If you are multilingual you could easily start making money online as a translator.
Translator jobs are available for businesses needing documents translating. You may also find work translating conversations in real-time. These calls would be conducted online with two parties needing you to translate between them.
Rev is one popular website offering translation work. Check it out or search online for other opportunities.
12. Streamer
Streaming while playing video games is big business. In 2020, the global streaming market was worth a mammoth $9.3 billion!
Earning money as a streamer does mean you need to love playing video games and you can be entertaining at the same time.
Once you've got a following you can monetize your channel. Money can be made from subscriptions, sponsorship, and selling merch. Fans may also make donations if permitted by the site you are streaming on.
The biggest streaming platform in the world right now is Twitch. If you think you have what it takes, then why not get started now!
13. Answer Surveys
Answering surveys is the easiest way to make easy money online. Brands value market research as it helps them streamline their products and services.
Start by signing up and completing your profile. Once you've done this you will be invited to answer surveys. Most sites pay cash and some pay with a gift card. Either way, answering online surveys is an easy way to make money online.
Check out these online survey sites first:
ZoomBucks Review - Taking A Survey
Tap twice to load then open Video...
Always make sure to complete profiles in full. Doing this means you will get invited to the best surveys for you. Plus, some sites do give a reward for completing a profile. Bonus cash is always nice!
Recommended:
14. Complete Microtasks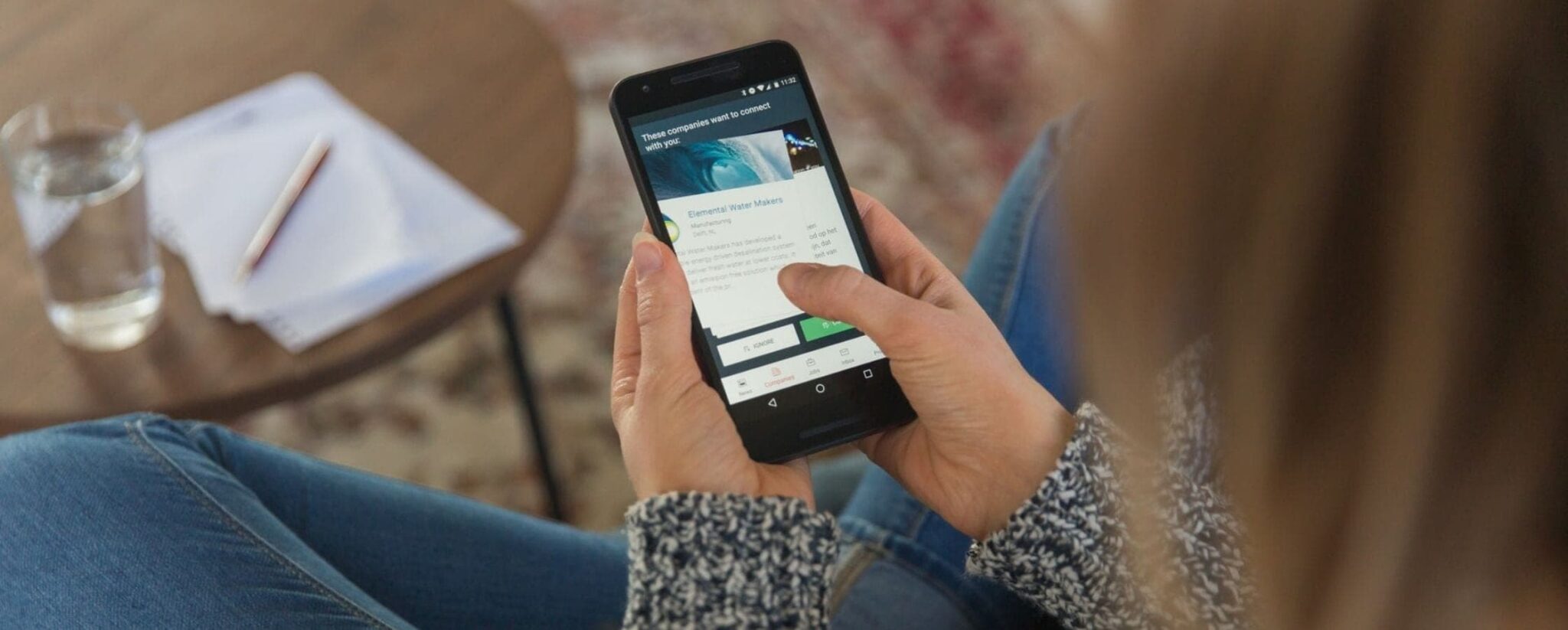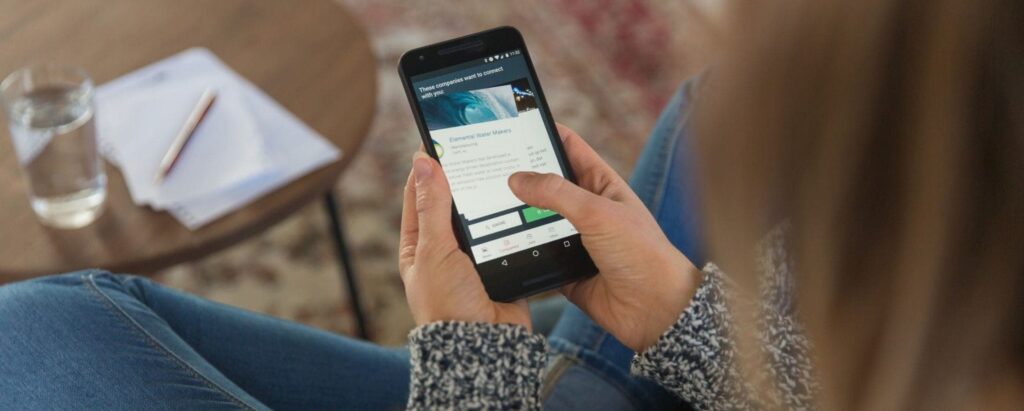 Microtasks are super easy to do. Most involve doing a short task that takes a few moments to complete. Each task may only pay a few cents, but if you complete enough you could earn a few dollars a day.
Tasks might involve the following:
Answer a quick survey
Evaluate a social media post
Complete a web search
Watch a short video
Amazon Mturk, Clickworker, and Microtasks are some of the sites needing micro workers. If you can handle repetitive work, you will be suited to this.
15. Sell Photos Online
Thanks to modern smartphones anyone can take high-quality photos and make amazing edits.
Once you've uploaded your photos, you will be paid anytime they are downloaded! This makes selling photos online a great passive income opportunity.
Great places to sell photos online include:
Why not look through your gallery now. You might already have some epic photos that people would happily pay for. Bloggers, businesses, and others all need quality pictures to enhance their websites.
16. Proofreading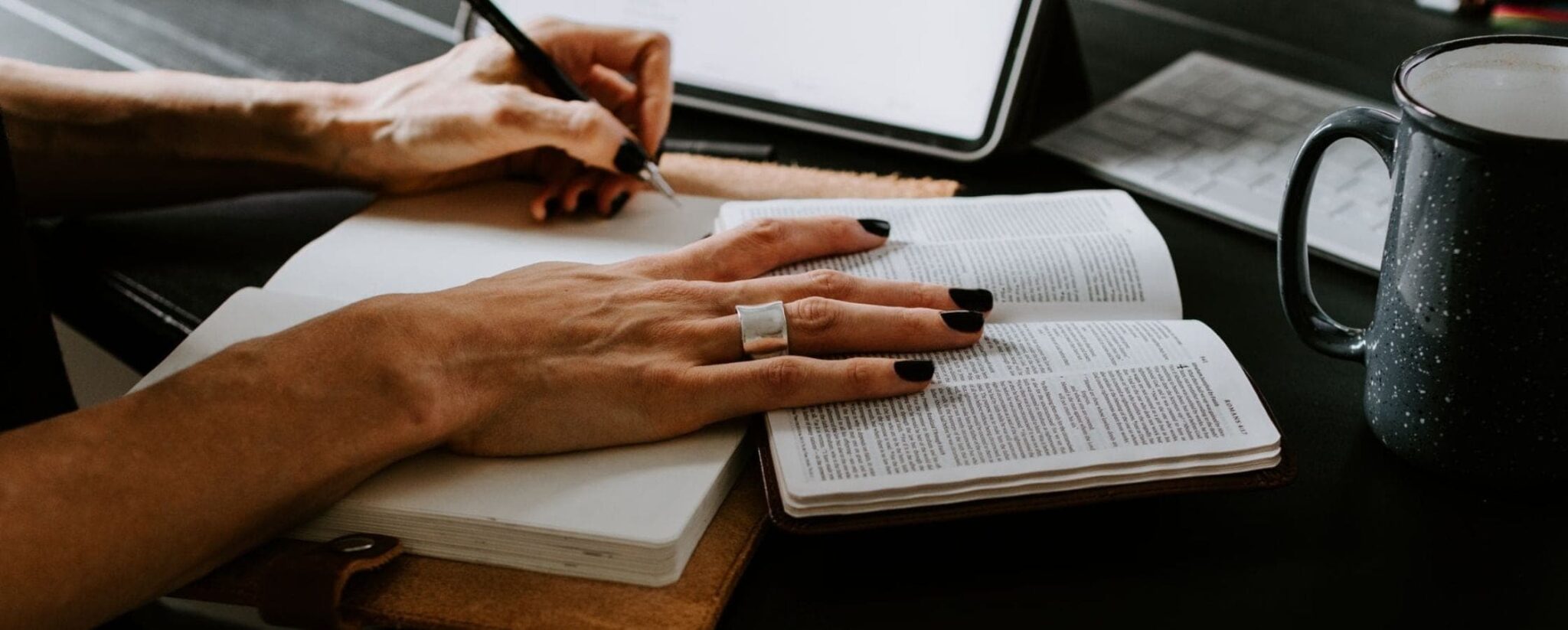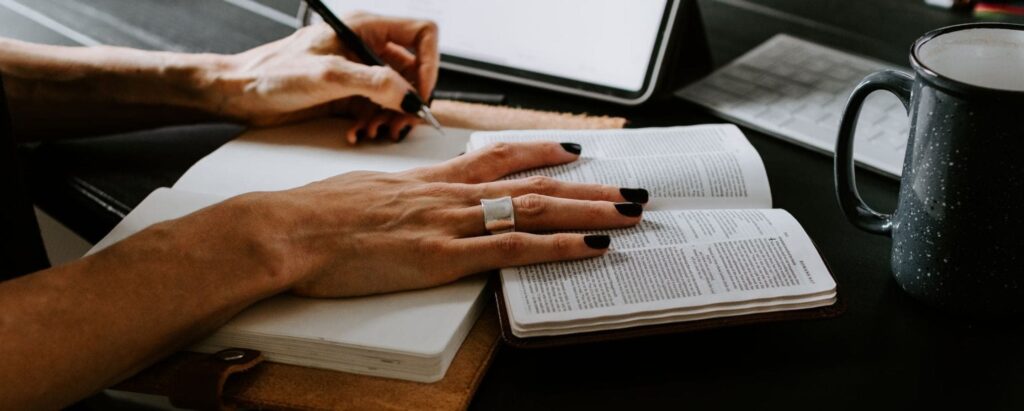 Anyone that creates written content needs to proofread their work. Many will happily pay a proofreader to check their content. Authors, bloggers, and more all need proofreaders.
If you have impeccable spelling, grammar, and punctuation skills, then proofreading pays good money.
Learn How To Start Your Own

Proofreading

Business
Alicia made $1,100 the first month after she graduated from one of Caitlin's proofreading courses – even while she was still working full-time at her retail banking job!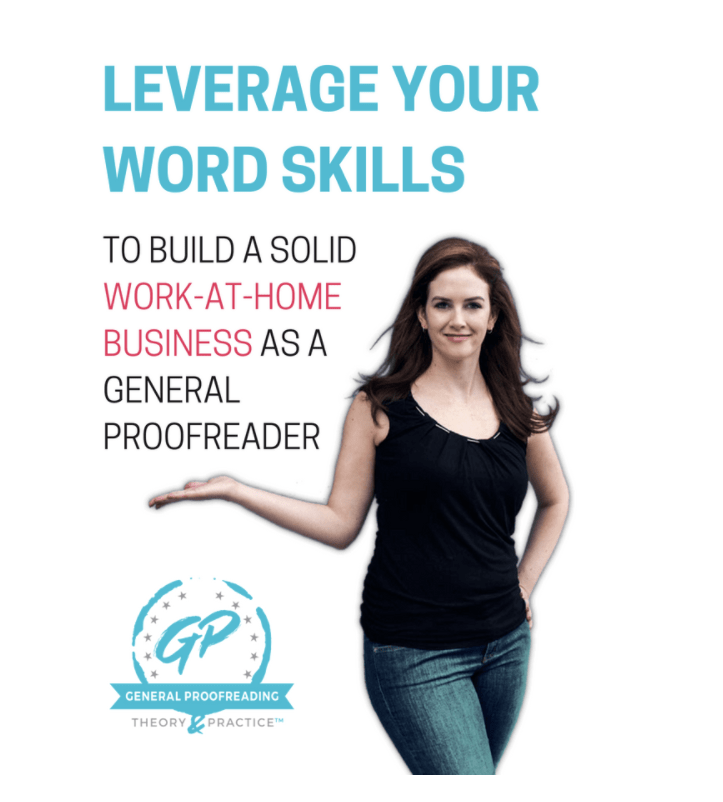 You can find excellent proofreading courses online if you are not sure where to get started. Check it out now and you could be earning extra money in no time!
17. Investing and Trading
Investing and trading online is one way many people build wealth.
Please note, investing and trading are risky. You could lose all the money you invest. Make sure to only invest money you can afford to lose.
What could you invest in?
Stocks and shares are the most traditional investment vehicles. Alternative investment ideas include:
Peer-to-Peer Lending
Crypto
Real Estate / Land
Art
Wine
Make sure to do your due diligence before making any investments. If you can, seek advice from professionals that understand the market you want to invest in.
Acorns Later Retirement
An easy, automated way to save for retirement. You can put your extra cash to work for as little as $5 at a time – straight into an IRA and portfolio that's right for you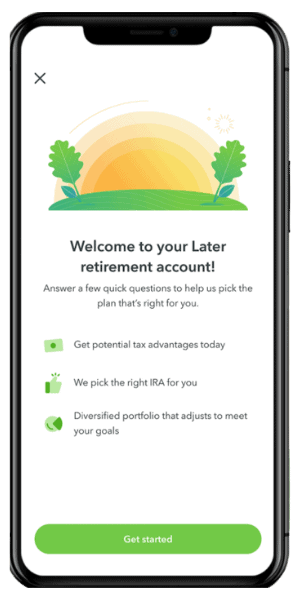 Alternatively, download an app like Acorns and start investing small amounts. As you gain confidence and knowledge you can always up your investment amount!
18. Video Editing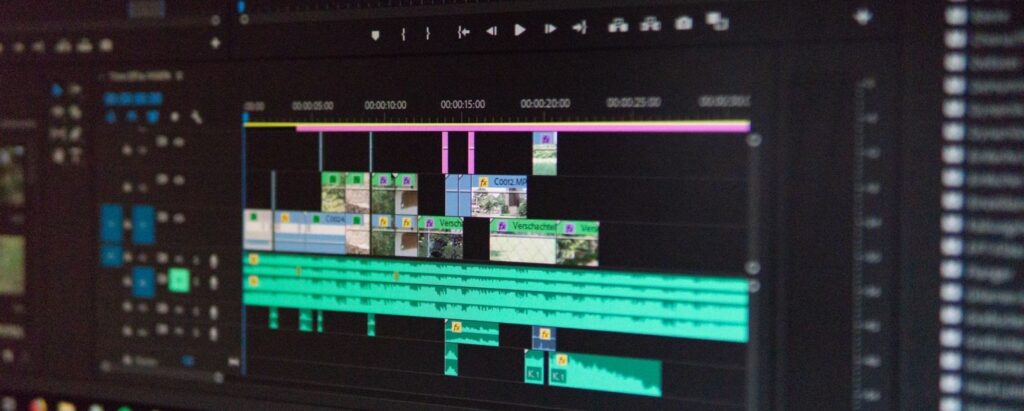 Video editing can be done online from the comfort of your own home. YouTubers, streamers, and other video creators often need the services of a video editor to fine-tune their content.
You can advertise your video editing skills on sites like Fiverr or Upwork to get started.
19. Start A Print On Demand Business
Print on demand allows you to sell custom designs without the hassle of storing or buying stock.
You create your dazzling designs and advertise them online by creating an online store or using platforms like Etsy.
The neat part is that when an order is placed, it goes directly to your print-on-demand partner. Sites like Printify will handle the printing, shipping, and returns. All you need to do is sell your design!
Get 30 Days FREE Printify Premium Access
I've managed to negotiate a sweet deal for my readers! If you use the coupon code LifeUpswing – You get 30 Days Of Printify Premium for FREE.

✅ Integration with Shopify, Etsy, eBay and more
✅ 10 stores per account
✅ Unlimited product designs
✅ Up to 20% discount on all products
✅ Mockup generator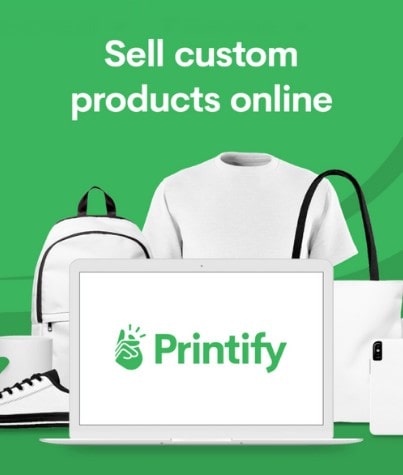 What could you sell?
Anything that can have a graphic printed onto it is a potential product. T-Shirts, hoodies, mugs, and sweatshirts are some of the most common items sold via print-on-demand.
20. Graphic Design
Graphic designers are needed for all kinds of projects. Creating logos, flyers, and brochures are a few things you could make money from if you have got graphic design skills.
Sites like Fiverr, Dribbble, and Upwork are awesome places to advertise your breathtaking graphic design skills.
21. Self Publish eBooks
Everyone has at least one novel in them! Perhaps you've got a great idea for a self-help book or how-to guide. Why not self-publish an eBook?
Writing an eBook doesn't cost much (other than your time) and if it's popular could earn you a lot of money!
Self-publishing is easy to do thanks to sites like Amazon. Not only is it easy to get your book online, but you have a potential customer base of billions of people worldwide!
22. Create Online Courses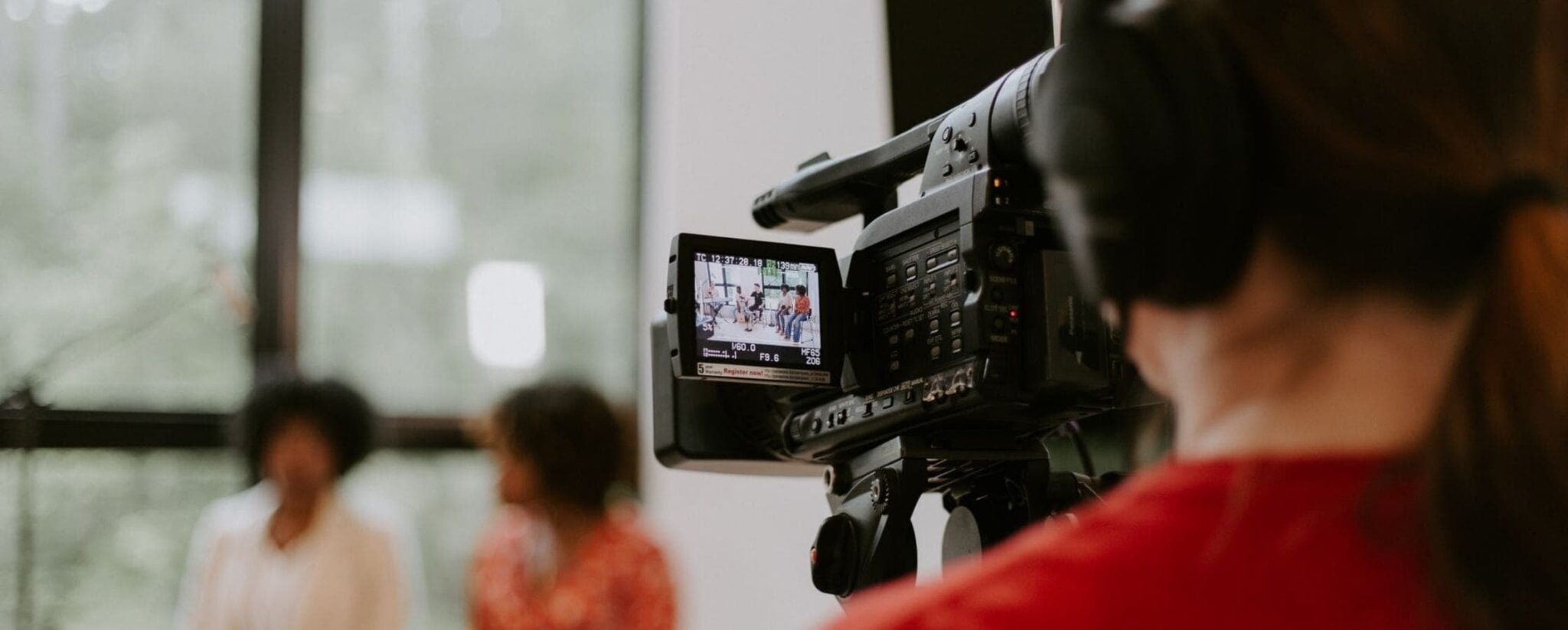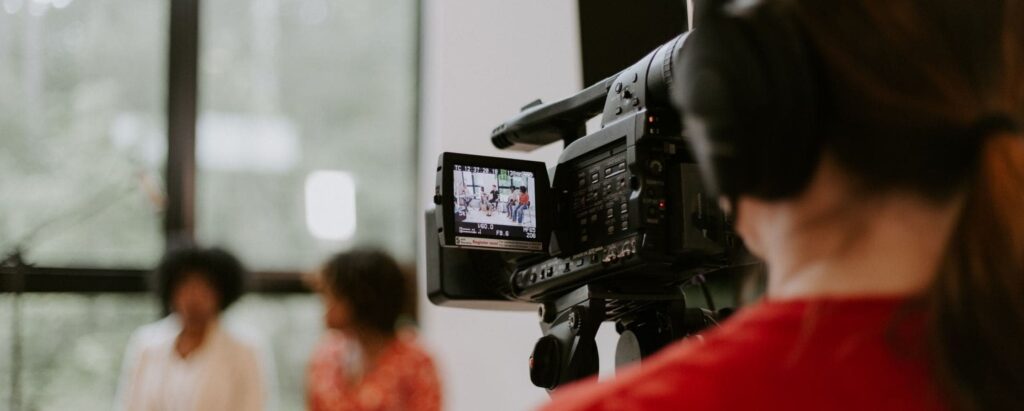 Experts in almost any topic you can think of can make money from their knowledge by selling online courses.
You can use dedicated platforms like Udemy to sell your online course.
Unsure how much to charge for your course? Start by checking prices for courses in your field. Use that as a guide and set similar prices. You can always raise prices in the future if you gain popularity.
Top topics for online courses include:
Cooking and baking
Writing
Arts and crafts
Coding
Managing money
These are just a few suggestions. You can create courses about anything!
23. Flip Websites
Flipping websites is an easy way to make money online. You simply buy a website and sell it for a profit!
To make the most money buy a site that is underperforming. Work on the site to increase traffic and revenue. Now you can sell it for much more!
Sites like Flippa make the process straightforward. Websites, apps, online businesses, and digital stores can all be traded on this platform. You will need money to get started, but flipping websites can be hugely profitable!
24. Bookkeeper
If you have a head for numbers why not try bookkeeping.
You can take courses online teaching you everything you need to know. That includes step-by-step instructions for setting up your own bookkeeping business.
Finally, Be Your Own Boss
Take the FREE workshop from Bookkeepers.com and find out exactly how you can start your very own Digital Bookkeeping Business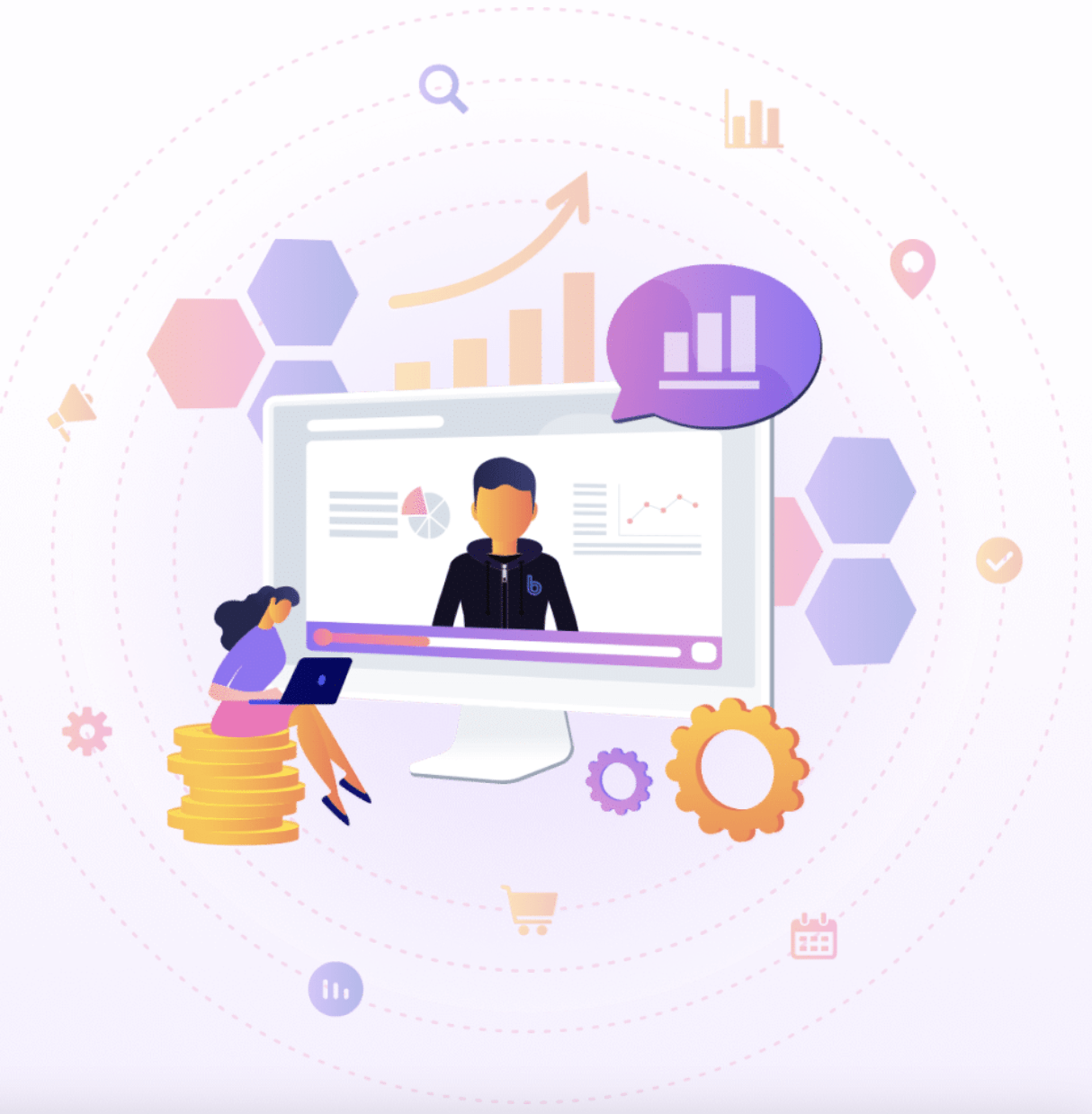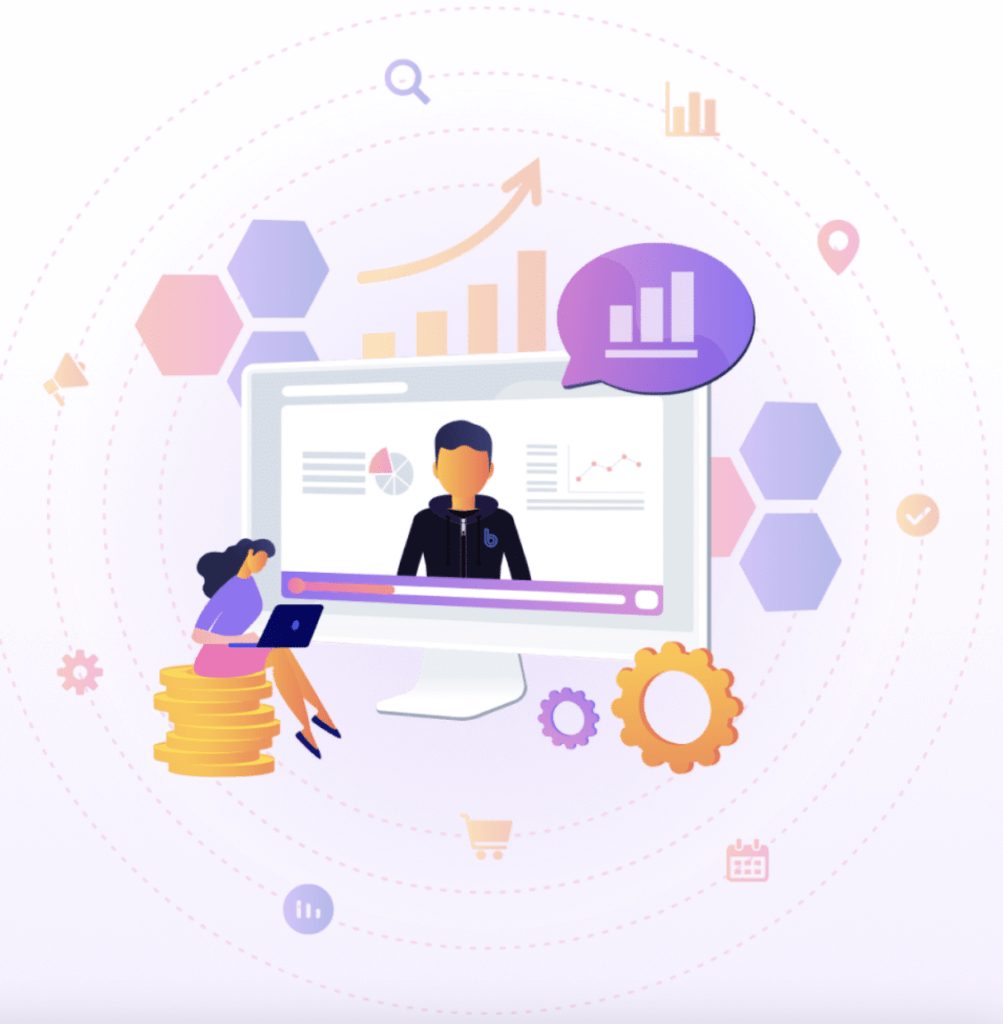 Many small businesses need bookkeeping services. You can fill that need and make good money!
Bookkeepers can earn up to $50 an hour depending on experience. That's an extra $26,000 a year if you work just 10 hours a week. You can easily turn bookkeeping into a full-time business should you wish to.
25. Rent Your Stuff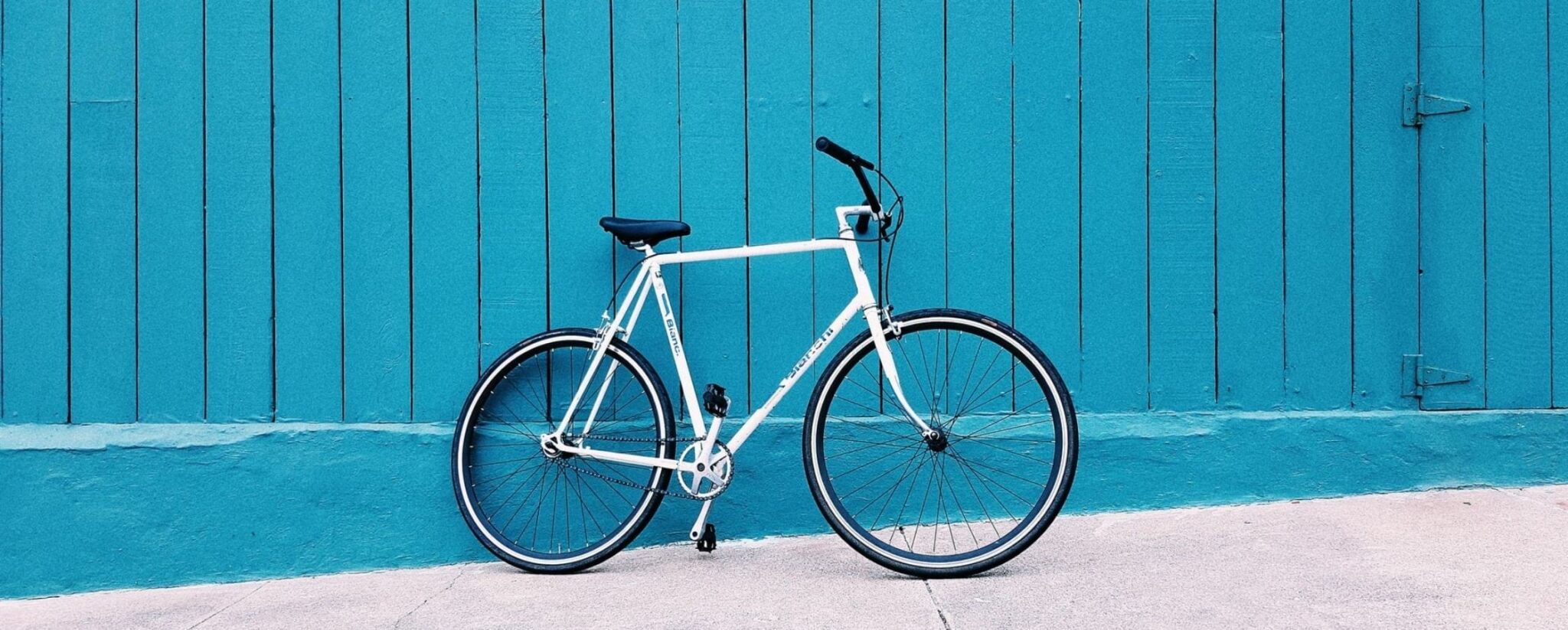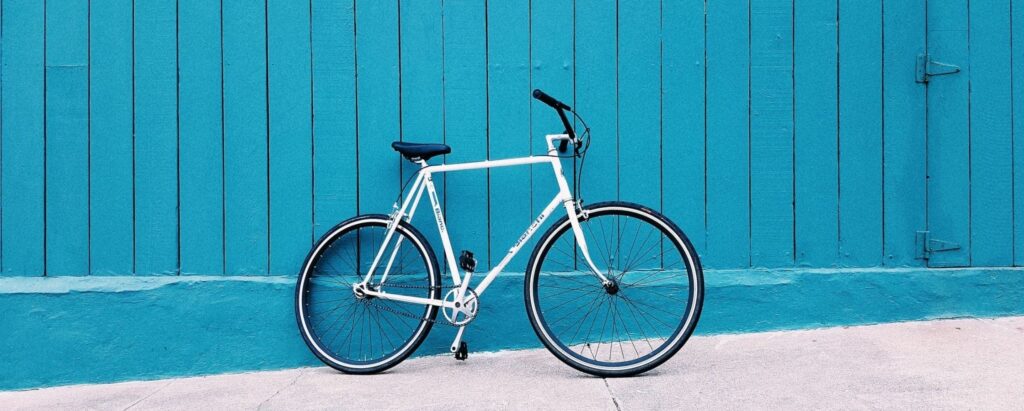 People often need stuff for a project or vacation that they don't want to buy. Maybe they can't afford it or perhaps they don't have storage space.
Thankfully the solution to this problem means you can earn money renting your stuff!
Tools, bikes, surfboards, and more can be rented out. Browse these rental sites first:
26. Rent Your Car
If you own a car that you don't use much, you can rent it out using vehicle rental sites like Turo.
People that live in a tourist hotspot will usually find renting their car is a profitable business.
Owners of certain vehicles can command high rates. Luxury cars, SUVs, and convertibles tend to make the most money.
27. Sell Printables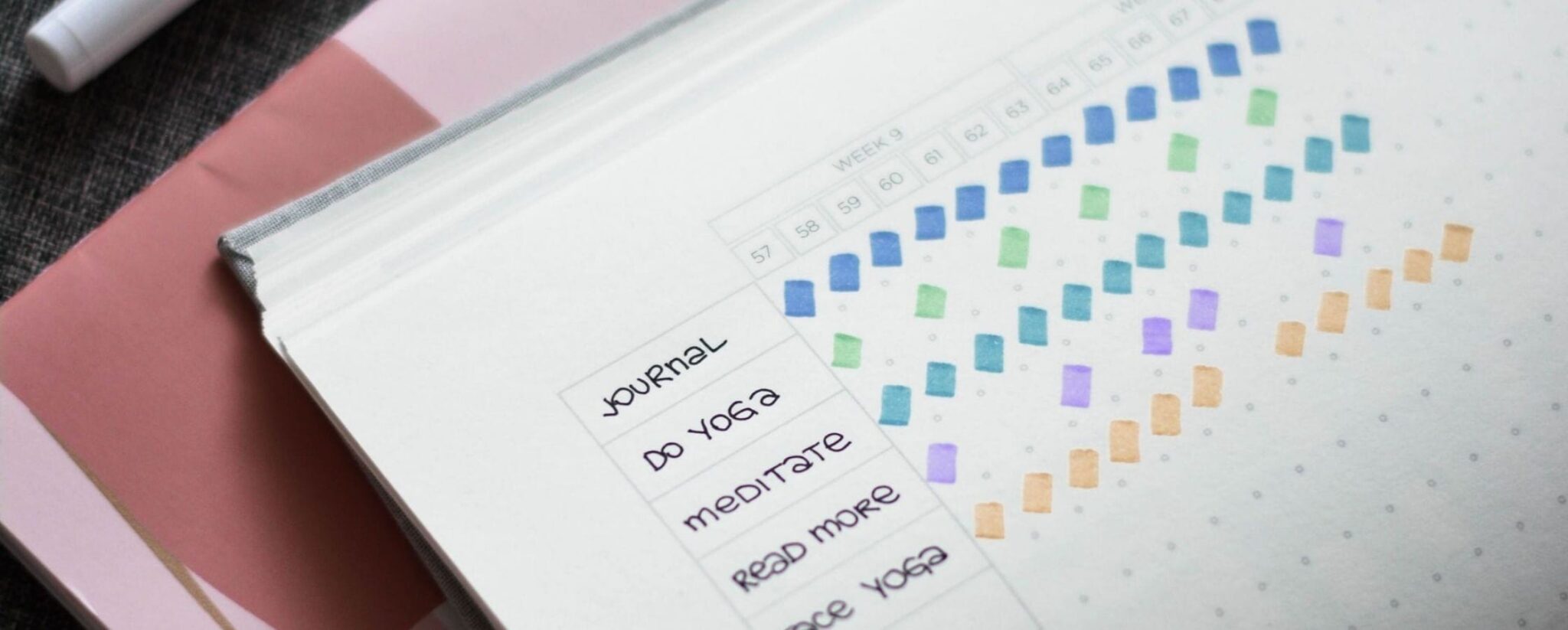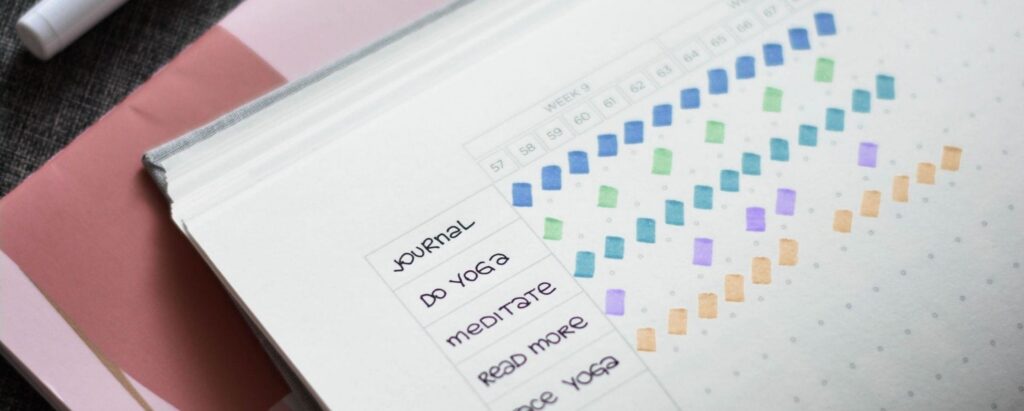 Printables are a great way to make easy money. Simply create your printable and sell it on your website. Other ways to sell printables include selling on sites like Etsy.
Popular printables to sell include:
Budgeting sheets
Coloring pages
Calendars
Fitness trackers
Savings trackers
28. Reward Sites
Reward sites let you earn cash or gift cards in exchange for spending time completing simple tasks online. Most tasks take just a few minutes to complete. You could be earning money while commuting to work or anytime you have a few spare minutes!
Examples of tasks you will be asked to complete are:
Answering surveys
Watching videos
Playing games
Shopping
Web searches
One of the biggest reward sites is Swagbucks. Dedicated users report earnings of over $1000 a year. Not bad for spending a little time each day completing tasks online.
Get $5 For FREE Right Now
Signup to the greatest rewards platform on the internet and earn a $5 welcome bonus…
Earn more with cashback on all your purchases, watching videos, playing games, and taking surveys. Some users can make an extra $200+ per month!!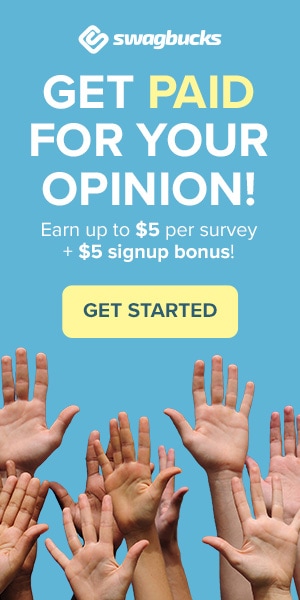 Other reward sites to try are:
Recommended: MyPoints Review: Definitive Guide
29. User Testing
User testing pays you to test websites and apps. Businesses want honest feedback from real people to help improve their user experience.
Tests typically take 20 minutes and pay $10. This may vary depending on the task.
All you need to do is follow the instructions and record your feedback. Check out User Testing first and you can start earning straight away!
30. SEO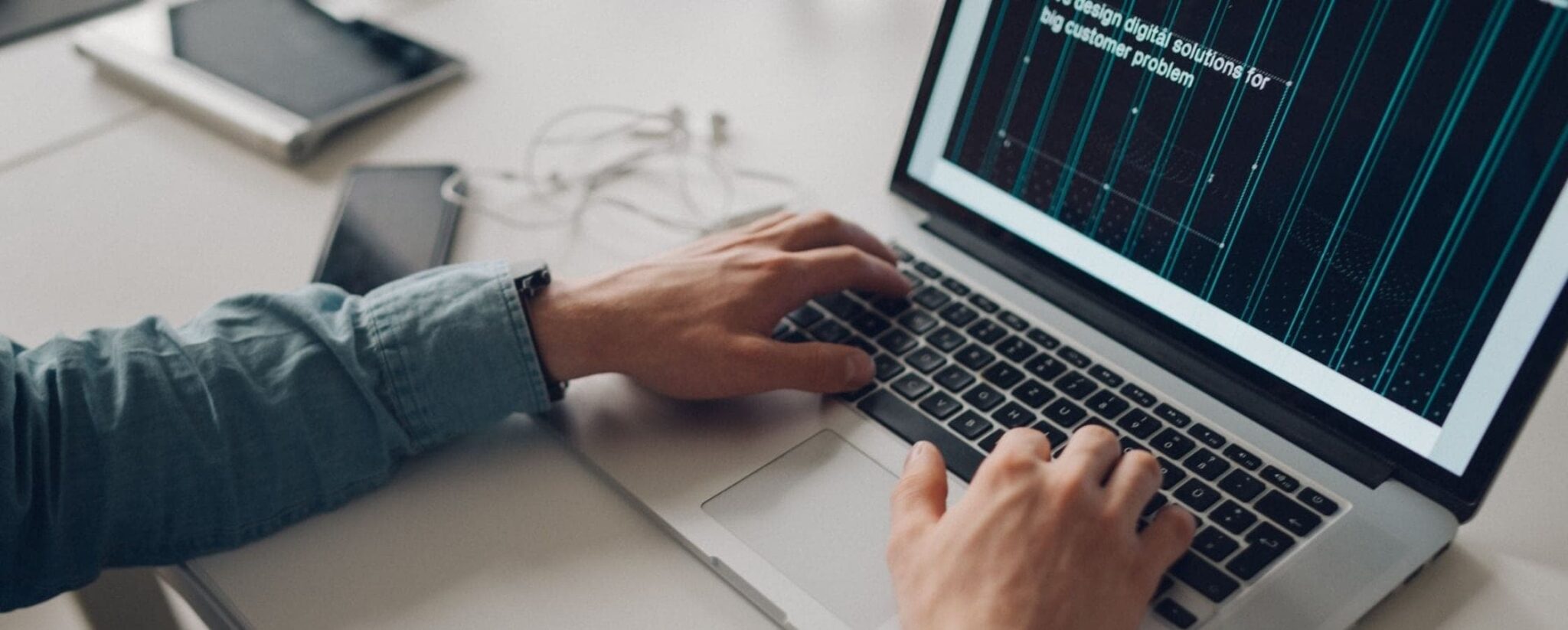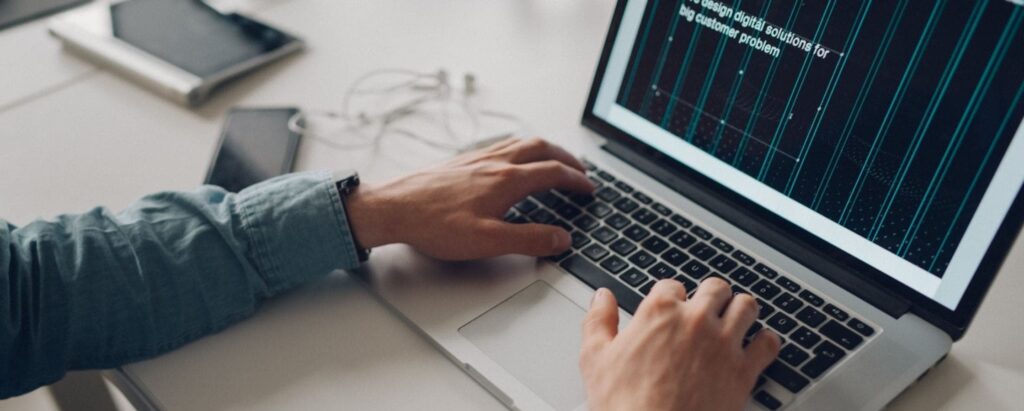 Search Engine Optimization (SEO) consultants are in constant need. That's because businesses want to rank highly to boost traffic. More traffic equals more profit.
SEO consultants often do the following:
Keyword research
SEO audits
Creating backlinks
Optimize content
Experienced SEO consultants can charge thousands of dollars. Put your SEO skills to use and you could earn big too.
Want To Learn How To Explode Your Organic Search Traffic with SEO?
The Stupid Simple SEO course by Mike Pearson has helped me grow my organic search by over 100% in just a few short months – and it can help you to explode your traffic as well.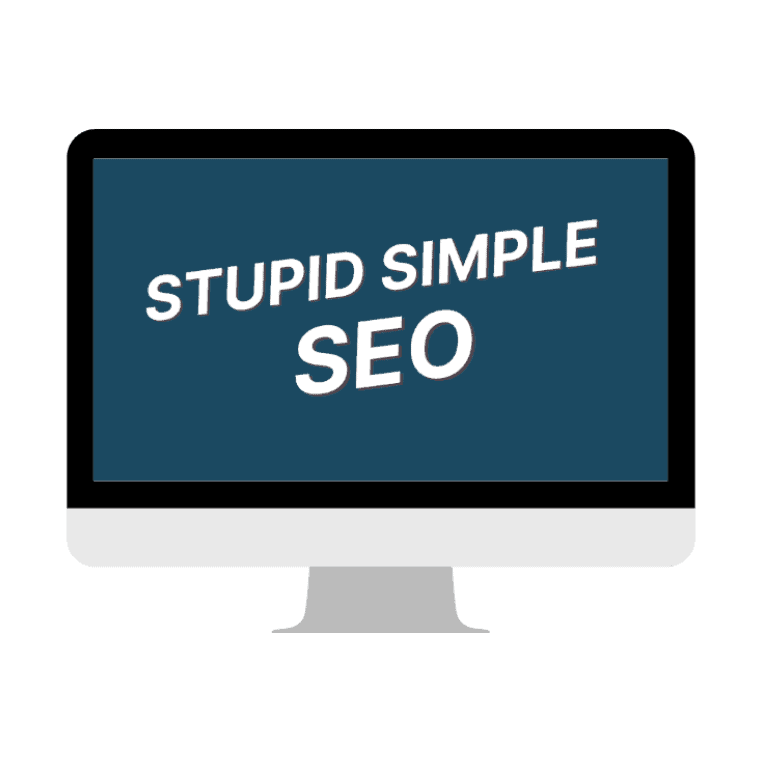 Platforms like Upwork, Fiverr, and Freelancer are great places to find those first clients.
31. Transcriptionist
Online transcription jobs are plentiful. The good news is that anyone can do it! No qualifications are needed.
To start you need a good internet connection and a quiet place to work. Good headphones aren't essential but do make the job easier.
The
Transcribe Anywhere

Course Will Teach You Everything You Need To Know…

✅ Build successful businesses
✅ Affordable, all-inclusive education and lifetime support
✅ Multimedia, self-paced course
✅ General transcriptionist can earn $45,000+ per year
✅ FREE MINI-COURSE
Now sign up on sites like Rev and start earning. Depending on how much time you can work, it's possible to earn hundreds of dollars extra per month.
32. Data Entry
Data entry is great because anyone can do it! The downside is that data entry work tends to be repetitive.
If you can handle repetitive work, then you can find lots of work on sites like Upwork, Fiverr, and FlexJobs.
In the US, the average salary for a data entry job is $16.15 per hour. Your location and experience will affect your earning potential.
33. Crypto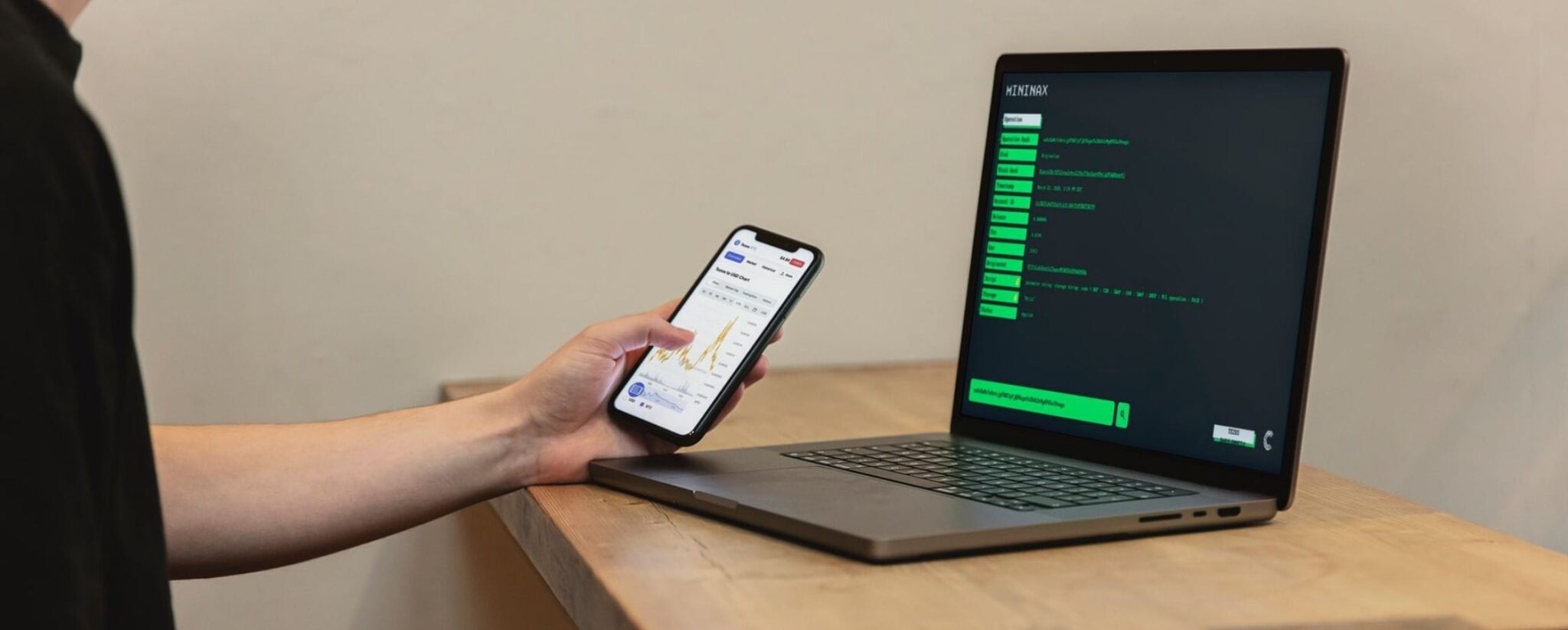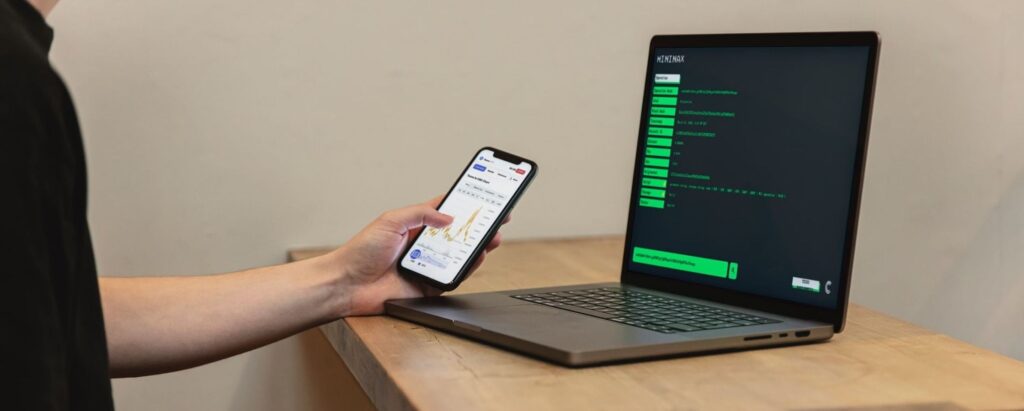 Crypto adverts seem to be everywhere right now. That's because a lot of people are making money from crypto investments.
To start investing join a crypto exchange like Coinbase first (and get $10 for FREE).
Investing always comes with a risk. Start by investing small amounts and as you gain confidence you could increase how much you invest.
Earn up to

$100 worth of Bitcoin

when you deposit with

Unifimoney
The Unifimoney app allows you to effortlessly manage your money and grow your wealth. Features include Auto-Investing, High Yield Checking, Commission Free Trading, and Cryptocurrencies.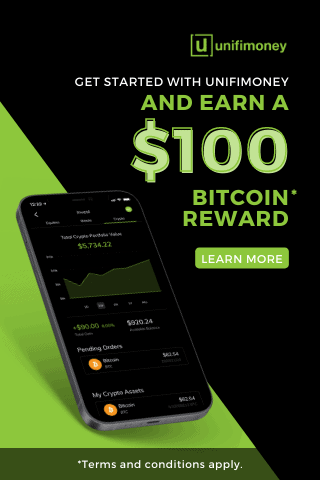 A diverse investment portfolio is recommended. Spread your investments between crypto and other investment vehicles for the best results.
Tap twice to load then open Video...
Splitting your investments across different products also limits your exposure to risk. If one loses money, hopefully, the other investments remain strong!
34. Podcast
Podcasting has grown massively over the last few years. The biggest podcasters make millions of dollars each year.
If you can build a steady following you could earn money from sponsors, ads, and selling merch.
Are you ready to become a

Voice Artist?
The Work from Home Doing Voiceovers course will teach you everything you need to get your voiceover business started – and you can begin to earn a little extra cash on the side or replace your current income.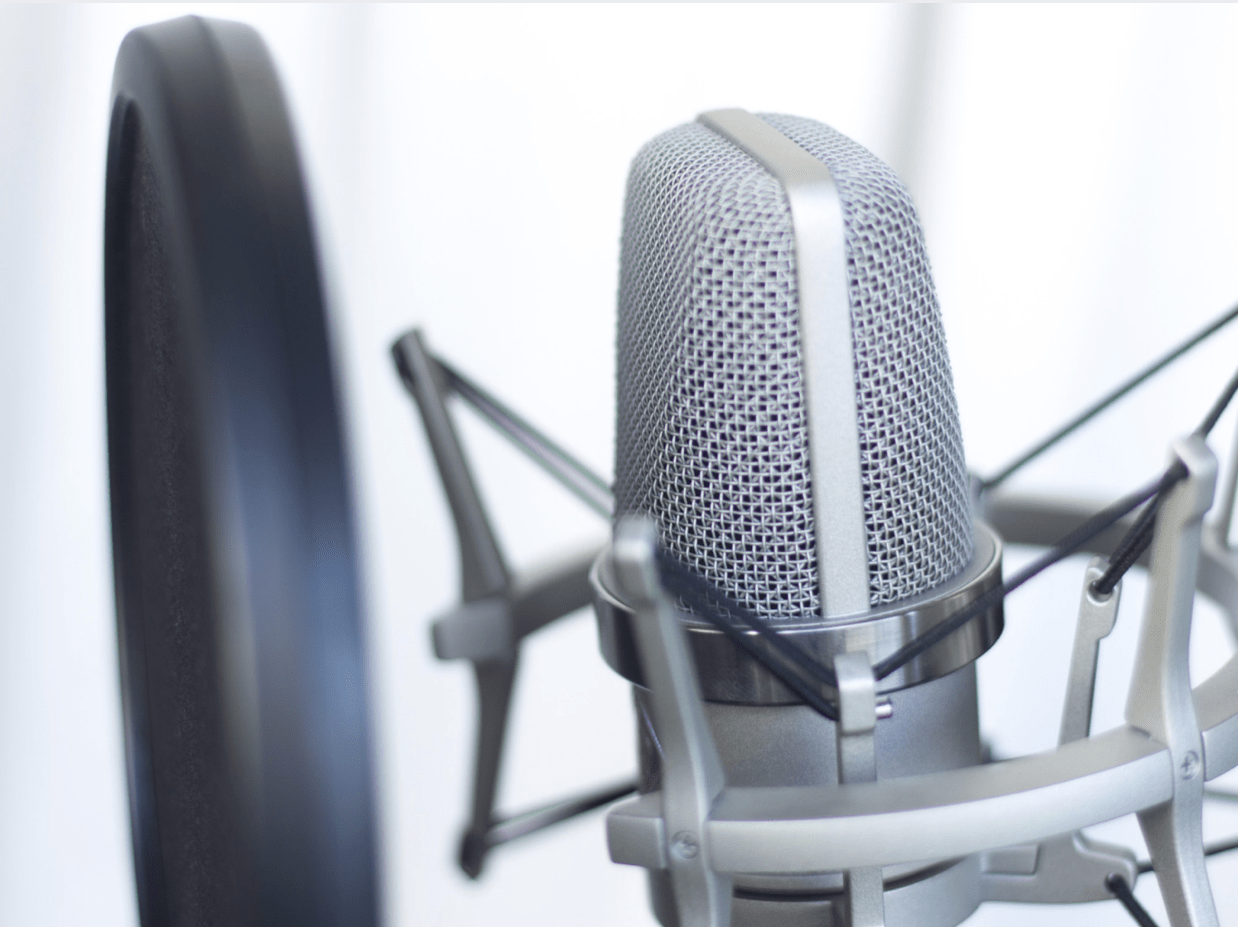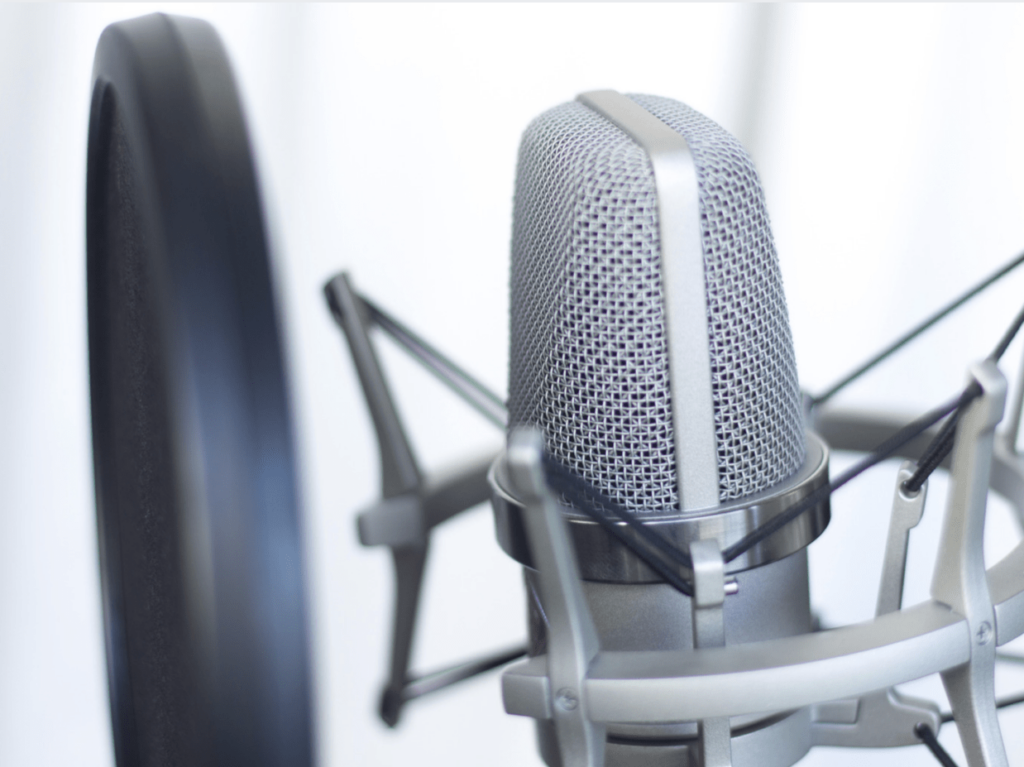 Make sure you pick a podcast topic you enjoy. That way you will stay motivated to keep creating content on a regular basis. Consistent content creation is the key to building listeners which leads to making money from the podcast.
35. Play Games
Do you like playing games? How would you like to earn real money at the same time? Awesome, right?
Downloading apps like Mistplay from the Google Play store lets you earn while you play.
You can redeem your rewards as PayPal cash or a gift card for other retailers.
Recommended: 17 Awesome Apps Like Mistplay
Recommended: Mistplay Review: Worth It?
36. Facebook Ads
Small business owners often don't realize the power of Facebook ads.
You can use this to your advantage. Take a course in running Facebook ads, then reach out to small businesses to offer your services.
One client could pay $1000+ a month, if you get 2 or 3 clients you are on your way to earning several thousand dollars a month. Not bad!
37. eBay Flipper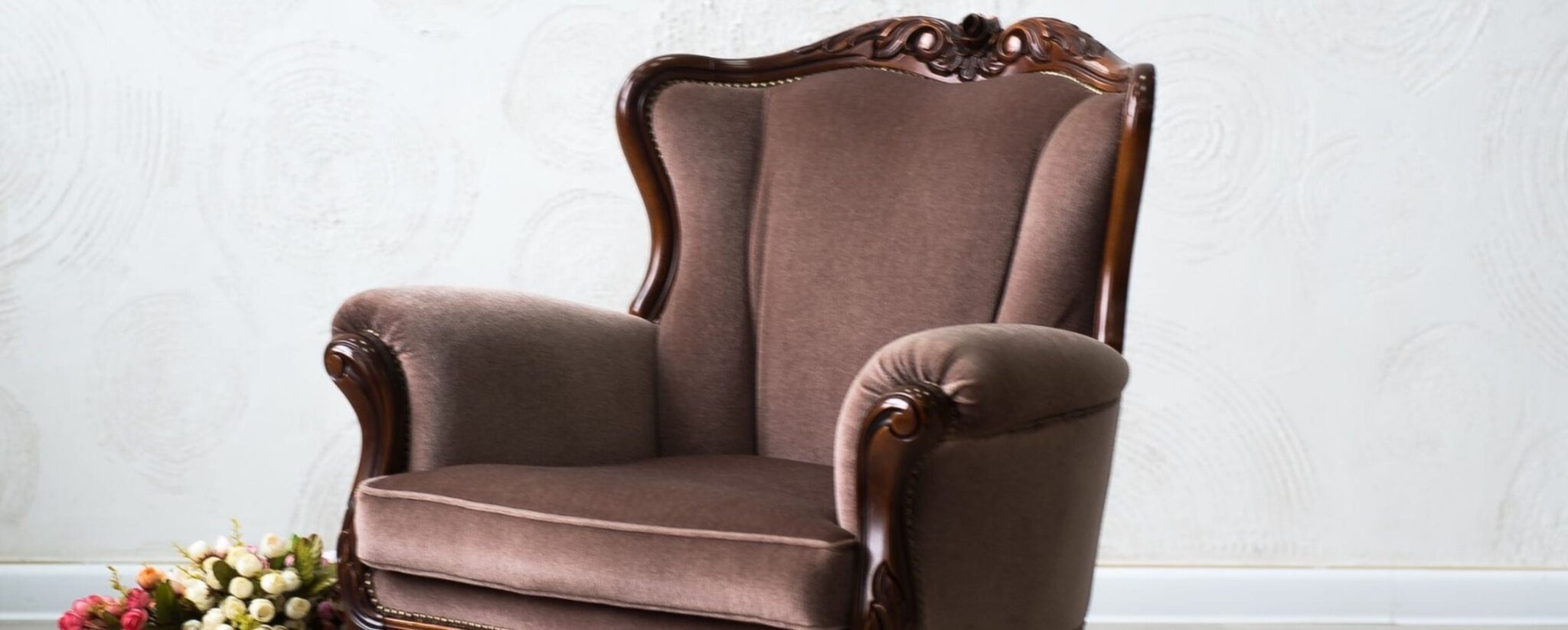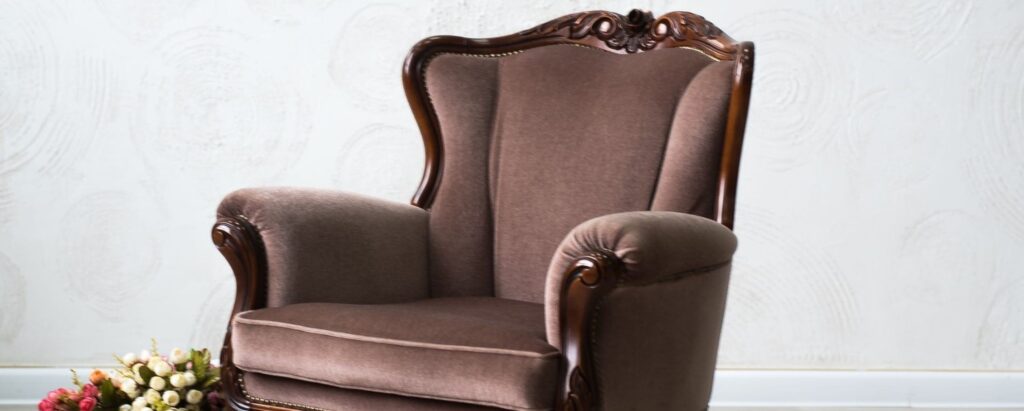 Selling unwanted stuff on eBay is a quick way to raise cash. Doing it regularly is an awesome way to earn a lot of cash every month!
An eBay flipper simply buys products cheaply that can be resold for a higher price.
Scout local Facebook groups for potential items to resell. You could also buy things from eBay or return pallets from Amazon and sell them for a profit.
When selling anything on eBay take into account eBay fees and shipping costs. Some sellers build these fees into the price when selling to make the most profit.
38. Find Unclaimed Money
Did you know millions of dollars go unclaimed every year?
Insurance payouts, tax refunds, and inheritance payments are some of the payouts often forgotten about.
Do a quick, free, search on Unclaimed to find any money you might be owed. The site is administered by the US government and provides links to various places to search for lost money.
39. Sell Handcrafted Items
Can you make something? If you can, then you could build a lucrative business selling handcrafted items on Etsy.
Popular items that sell well on Etsy include:
Clothes
Jewelry
Art
Printables
Create a Digital Etsy Empire!
Learn exactly how to design digital products (without Photoshop), list products on Etsy, get traffic to your Etsy shop, and grow a real revenue-generating business…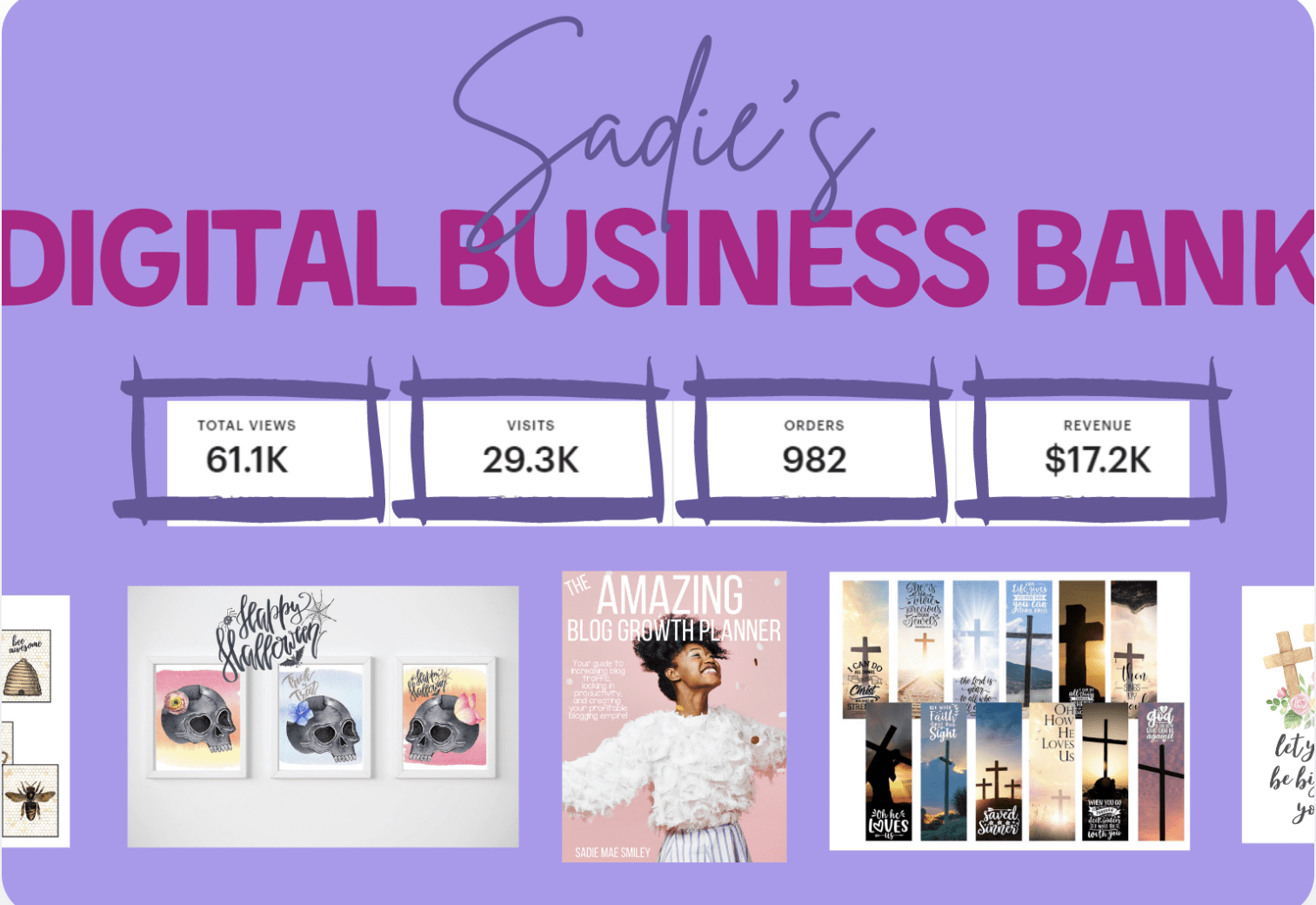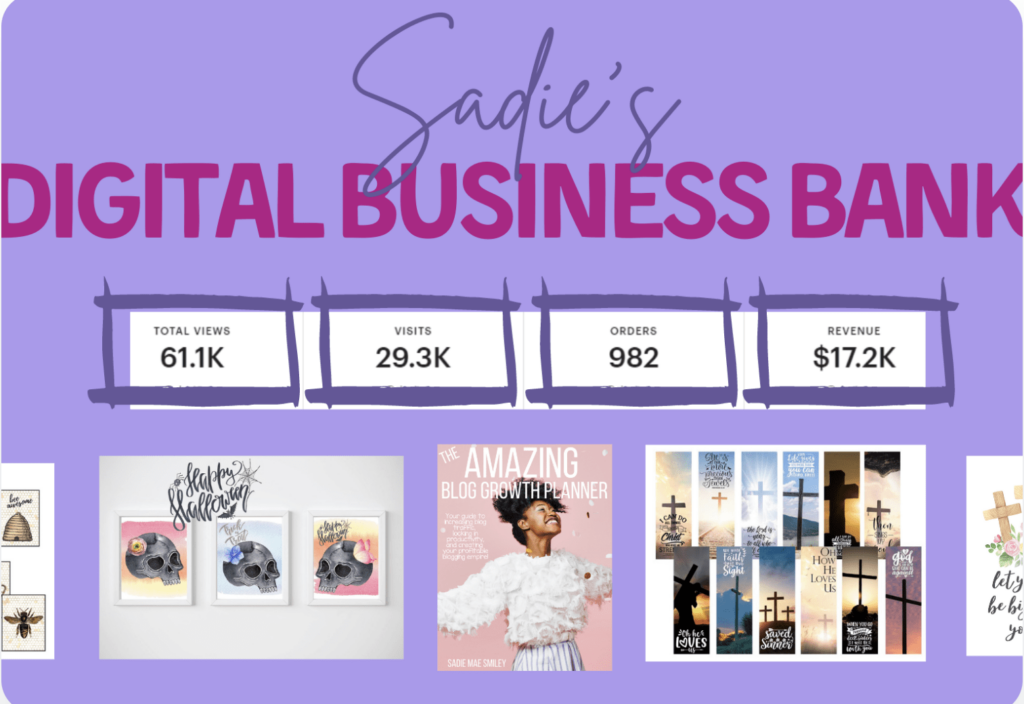 Provided you can make quality products, then you will find a market for them.
40. Teach English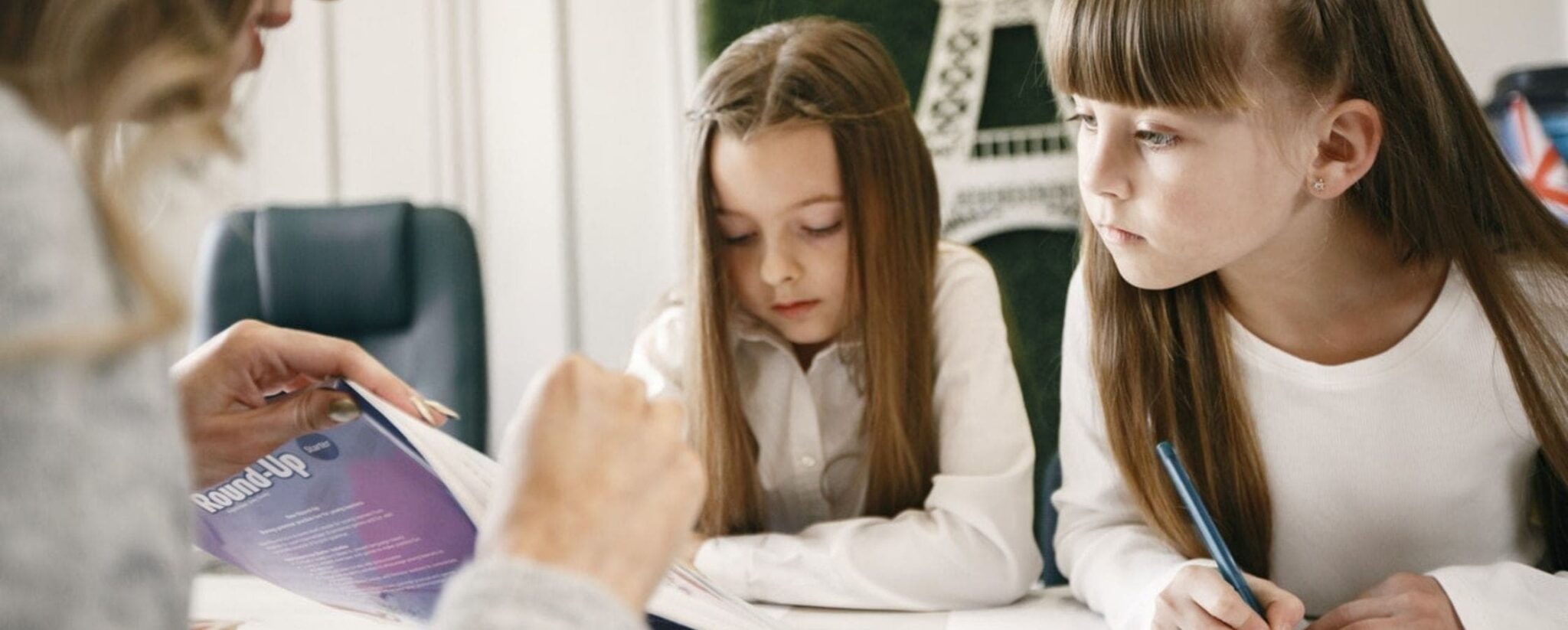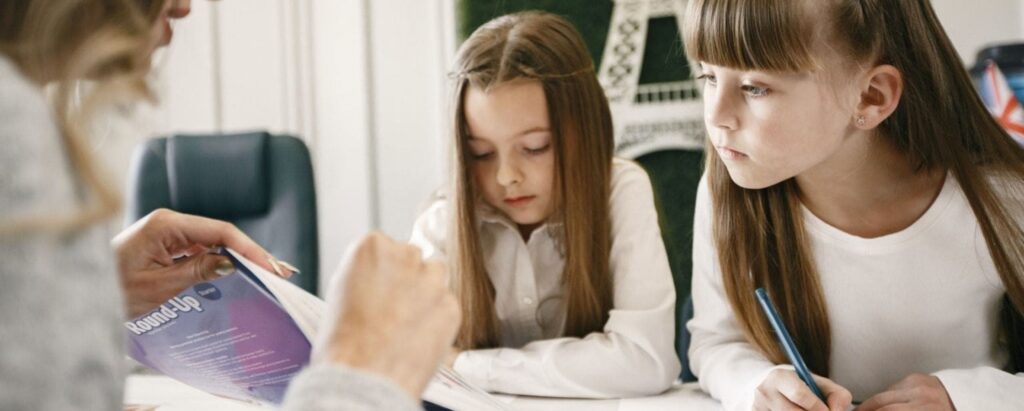 People that can teach English are always in high demand. Plus, not all sites require a degree or experience.
It's possible to teach English with no experience as long as you are a native English speaker.
Providing you have a reliable internet connection, then you can teach English to students around the world!
Cambly is one English teaching platform that doesn't require experience or a degree. You can start earning for helping students speak English by arranging conversations with them. Easy!
41. Sell Unwanted Gift Cards
Gift cards are often given as presents or rewards. If you have a drawer full of unused gift cards, you could be sitting on a gold mine!
Head to Raise to earn extra money by selling your unused gift cards.
42. Sell Clothes
The second-hand clothing market is booming. Any clothes you have that are in good condition can be resold.
If you own designer clothes head to Poshmark or eBay for the best prices. ThredUP is an awesome site to sell cheaper clothing brands.
Time to start clearing out that wardrobe!
Recommended: Best Selling Brands On Poshmark
43. Buy and Sell Domain Names
Selling domain names can be a good earner. If you create unique domain names, then businesses or websites will buy them. I use GoDaddyAuctions and currently have a pretty cool domain listed for sale:


Some domain names sell for thousands of dollars! Definitely worth checking out.
44. Voiceover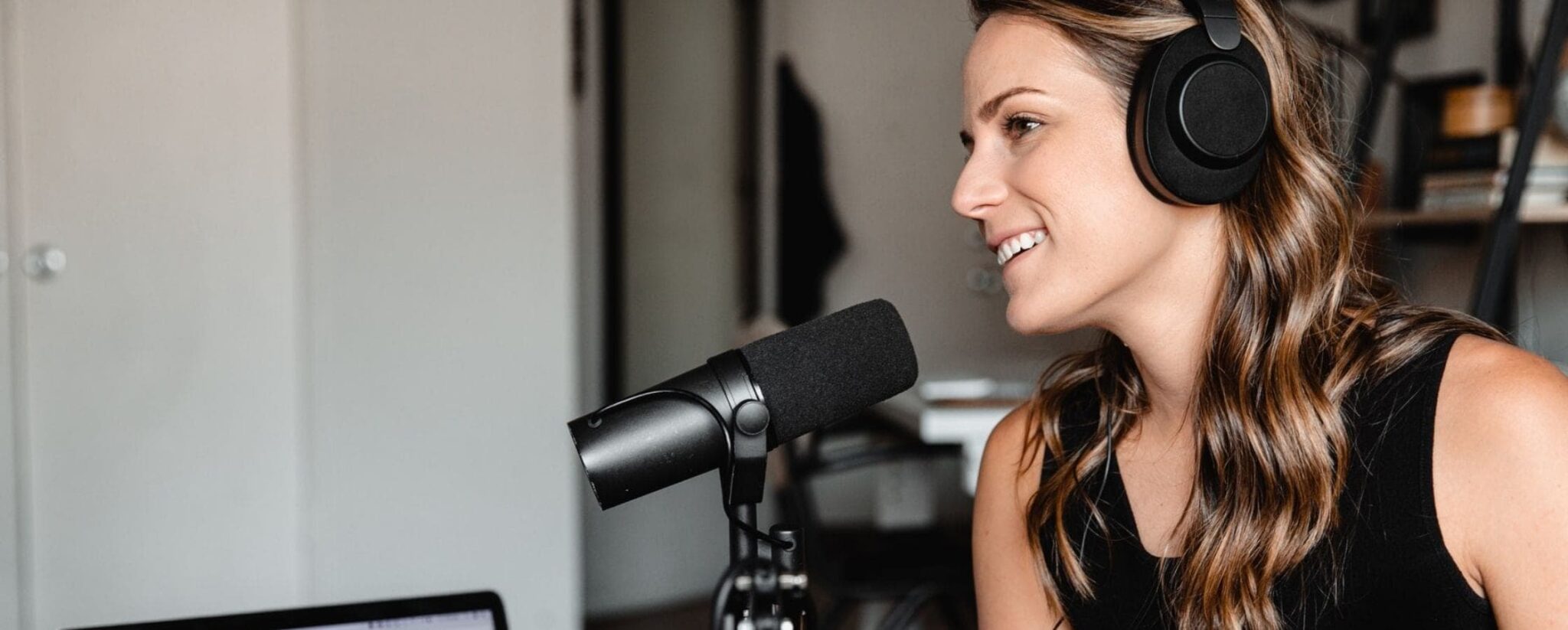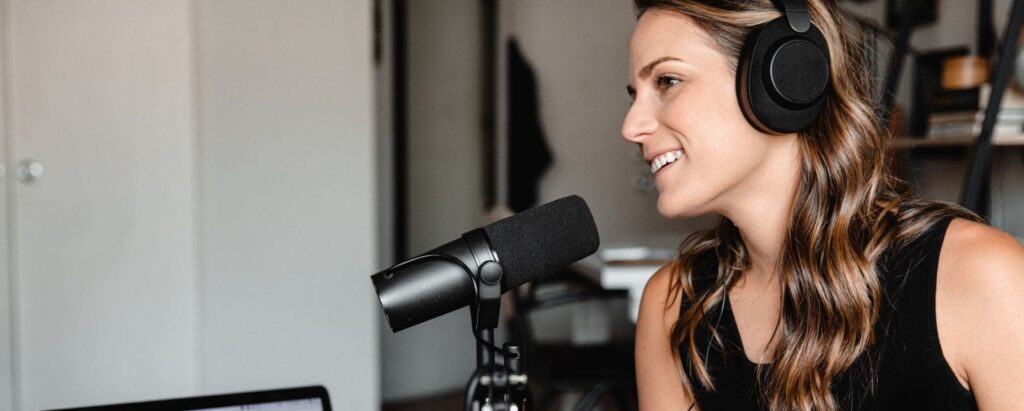 Voice artists are always needed. Audiobooks, radio adverts, video games, and more need a wide variety of voices to bring the story to life.
Voices is one of the best places to start if you are new to the voice-over industry.
Alternatively, freelance sites like Fiverr are great places to find voiceover work.
45. Listening To Music
Slice the Pie asks members to listen to and review new music. In exchange, you get paid for every review!
You can also earn for reviewing fashion, mobile accessories, and homeware products.
Using Slice the Pie is certainly one of the most interesting and unique ways to make money online as a beginner.
Once you've earned at least $10 you can get your free cash via PayPal.
46. Create An App
Creating a popular app or mobile game is not only highly lucrative but a great way to build a passive income.
How to Make an App for Beginners (2020) - Lesson 1
Tap twice to load then open Video...
You could earn money from ads, selling an ad-free version of the app, or from microtransactions.
To keep earning make sure to keep the app up to date. As long as it's popular you will get paid!
47. Day Trading
Day trading can be extremely profitable. However, it's also extremely risky.
You will need nerves of steel to be a successful day trader. Prices change fast and trades are done throughout the day. Many deals are done in a few minutes.
If you want to try day trading learn the industry first. You can try training sites to get a feel for how it works.
When you're ready you can advance to trading real money for stocks and stock options.
48. Music Lessons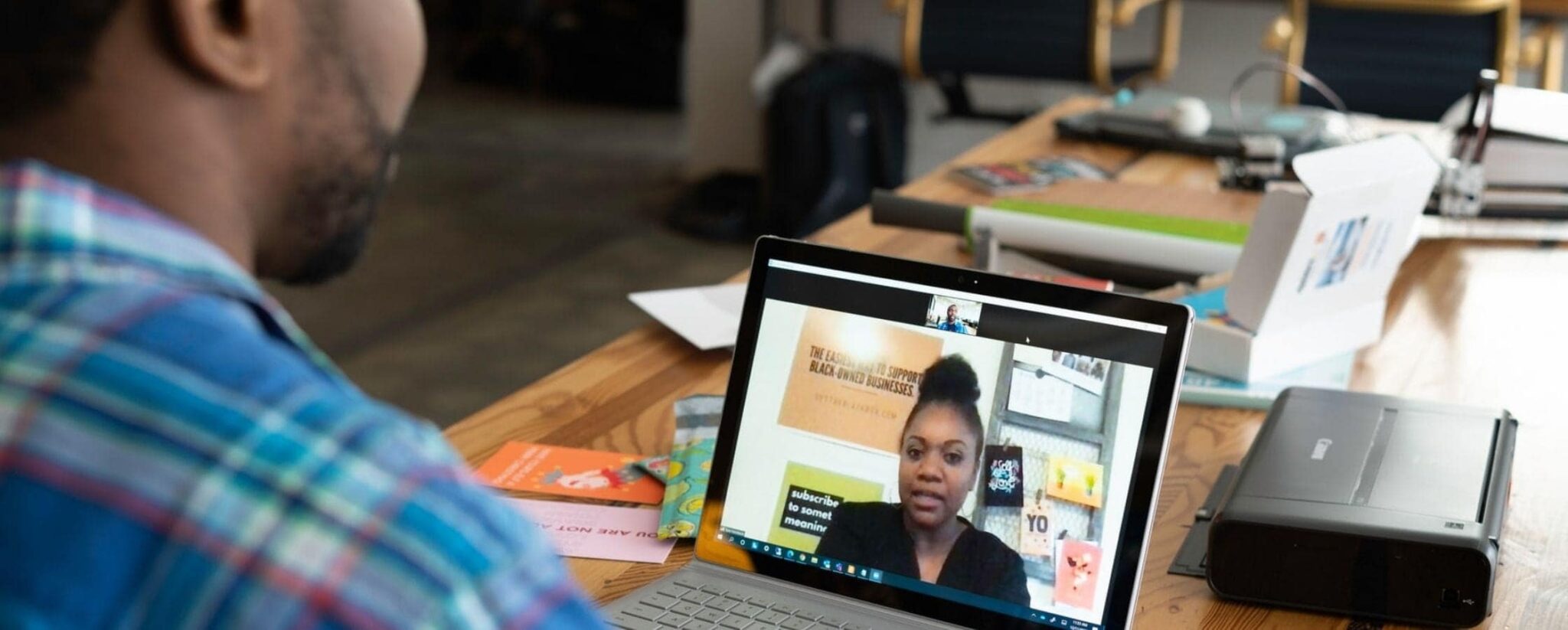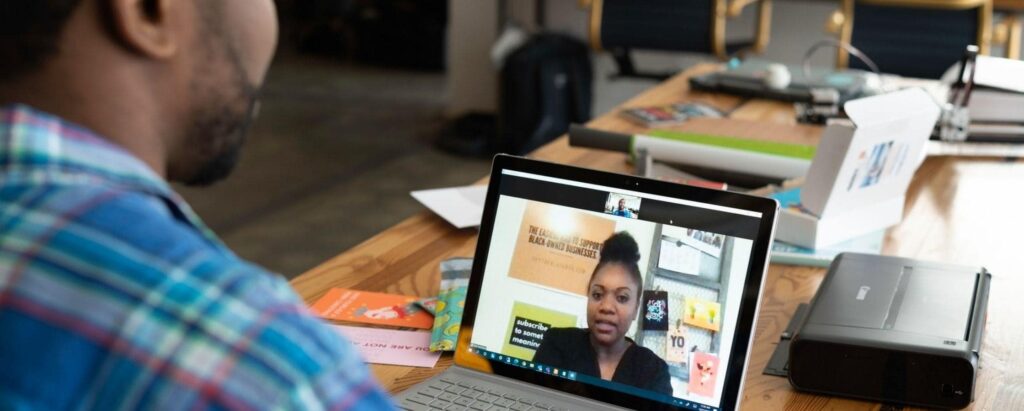 Can you play an instrument?
If so, you can make good money teaching music online. Guitar, piano, and drums are popular.
You can offer music lessons by posting on Facebook groups. Freelance sites like Fiverr are also good places to get started.
49. Content Strategist
Content strategists are professional writers with a strong understanding of SEO. Duties typically involve:
Managing the content calendar
Writing and editing articles
Creating content ideas
SEO optimization
Managing writers
Content strategy involves creative work and business skills. If this combination sounds exciting to you, then search online for opportunities. Freelance platforms like Upwork can be good places to find content strategy roles.
50. PR Writer
Public Relations (PR) writers are in high demand.
Press releases, articles, and responding to media inquiries form part of a PR writer's workload.
Apart from epic writing skills, you will also need a strong understanding of journalism for this role.
Platforms like Upwork and People Per Hour are great sources of PR work. You can also apply to PR agencies directly.
51. Online Interpreter
Online interpreters have lots of opportunities for work thanks to the explosion in online conferencing. Helping doctors speak to patients, translating business meetings, and helping others communicate effectively are some of the jobs an interpreter can do.
If you can work under pressure, have flawless language skills, and can maintain accuracy, then you could find plenty of work as an interpreter.
Working remotely is possible if you have a quiet workspace and a good internet connection. To find work check freelance platforms or search online.
52. Live Chat Operator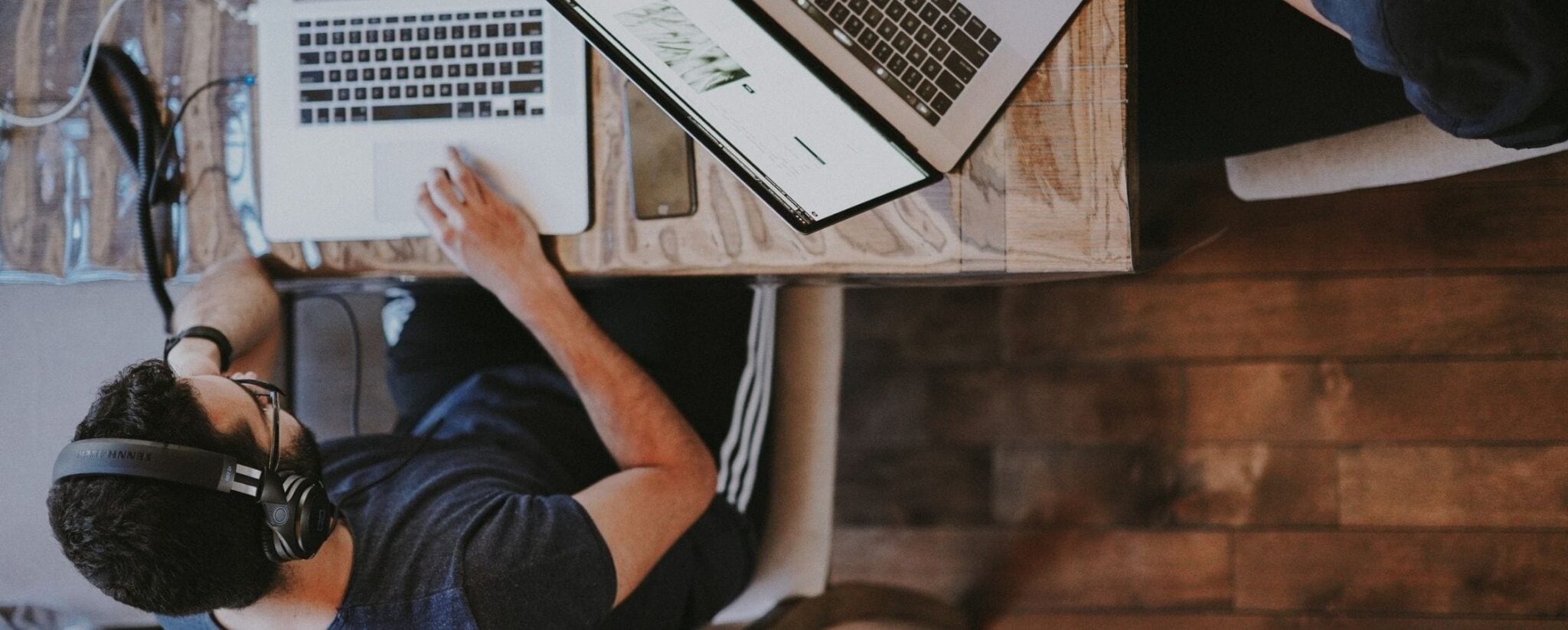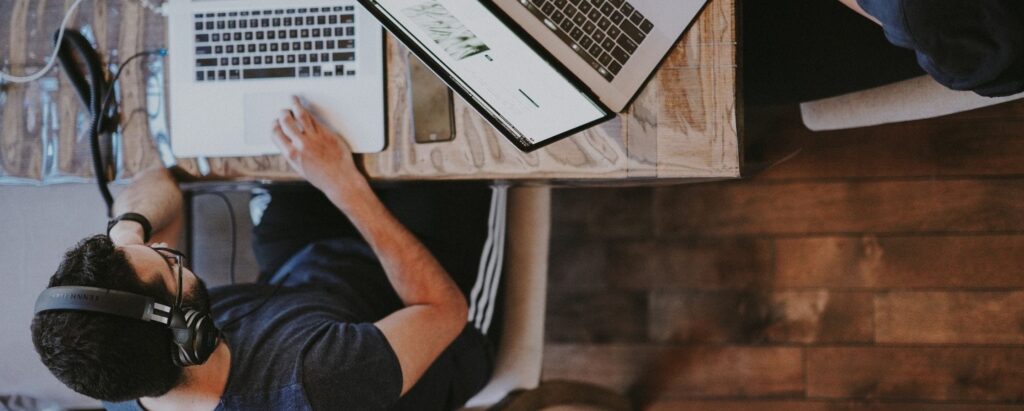 Live chat is one-way companies use technology to handle customer inquiries.
If you have great communication skills, fast typing ability, and have ninja-like skills when navigating a computer, you could make a fantastic chat operative.
Try searching on Upwork or other freelance sites to get started.
53. Moderator
Online forums and social media sites need moderators 24/7.
Moderating is a great choice if you need evening or weekend work to fit your existing schedule.
Tasks might involve the following:
Make sure rules are followed
Ban trolls or rulebreakers
Manage threads
You can find moderator jobs on freelance platforms like Upwork. Specialist sites like ModSquad are also excellent sources of moderator jobs.
54. Developer
Software development is one of the most in-demand skills. Even self-taught coders can find plenty of work in this field.
Freelance platforms including Upwork, Fiverr, and People Per Hour all have many developer opportunities.
You can also attract clients yourself using Facebook ads or by building your own website.
55. Website Designer
Every business needs a website. That means website designers are needed.
Many websites can be quickly and easily built using templates. However, small business owners may not have the time or the understanding of how to do this.
This is where you can make extra money by selling your skills as a website designer.
You could make simple WordPress sites or code highly complex websites. Either way, you can earn good money as a website designer!
56. Photo Editor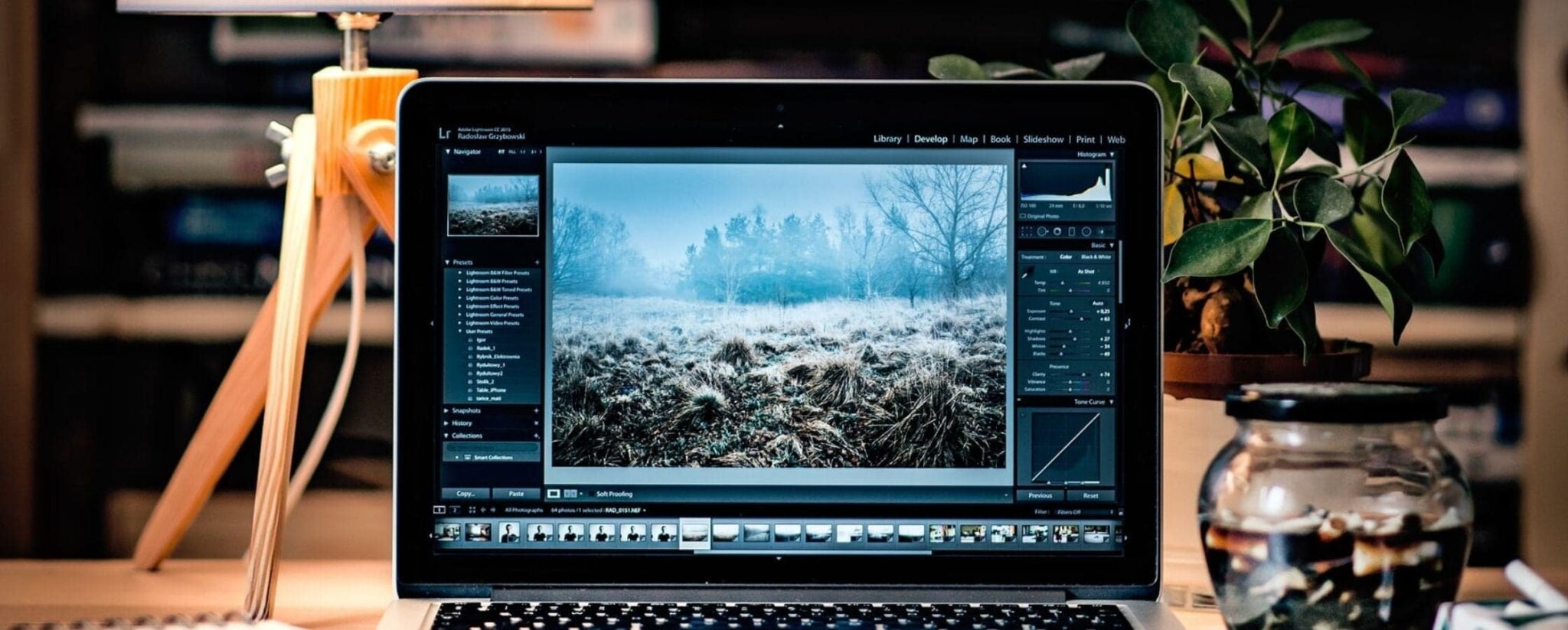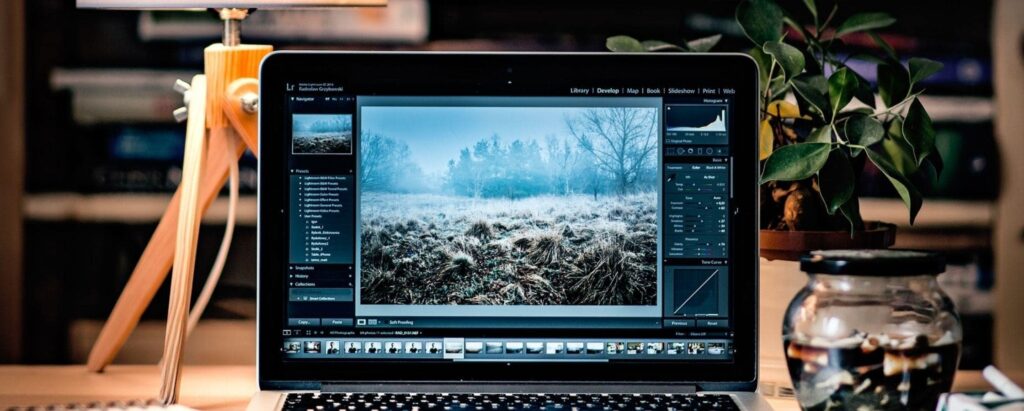 Photo editing and retouching can be a great way to make money online.
People may have old family photos they need retouching. Wedding photos or vacation photos may need editing to remove distracting items from the background.
If you have good photo editing skills and software you can find lots of work as a photo editor on freelance platforms. Upwork and Fiverr are two ideal places to get started.
57. Life Coach
Setting yourself up as a life coach doesn't require any qualifications or experience.
To get repeat clients you must have a strong desire to help people. Excellent communication skills, the ability to provide ongoing support, and confidence are all skills a good life coach needs
Coaching sessions can be held online. At first, clients may be hard to find. Try Facebook or other online groups to promote your business.
Reputation is everything in life coaching. Once you've had a few clients, word of mouth should start doing the job for you!
58. Panelist
Market research panels are much more in-depth than answering surveys.
These often involve video or telephone calls that last at least an hour.
Other market research panels involve focus groups giving feedback on a product.
Nielsen Computer Panel and Respondent are two excellent platforms to get started on. Opportunities are limited but do pay well when you get them.
59. Business Coach
Business coaching can pay extremely well. To get started you must have the expertise to offer other business owners.
Marketing, social media strategy, and building an online store are a few topics business owners may need help with.
You could do direct one on one coaching or set up a membership group for business owners. Both ways can be big earners!
60. Sell Custom Phone Cases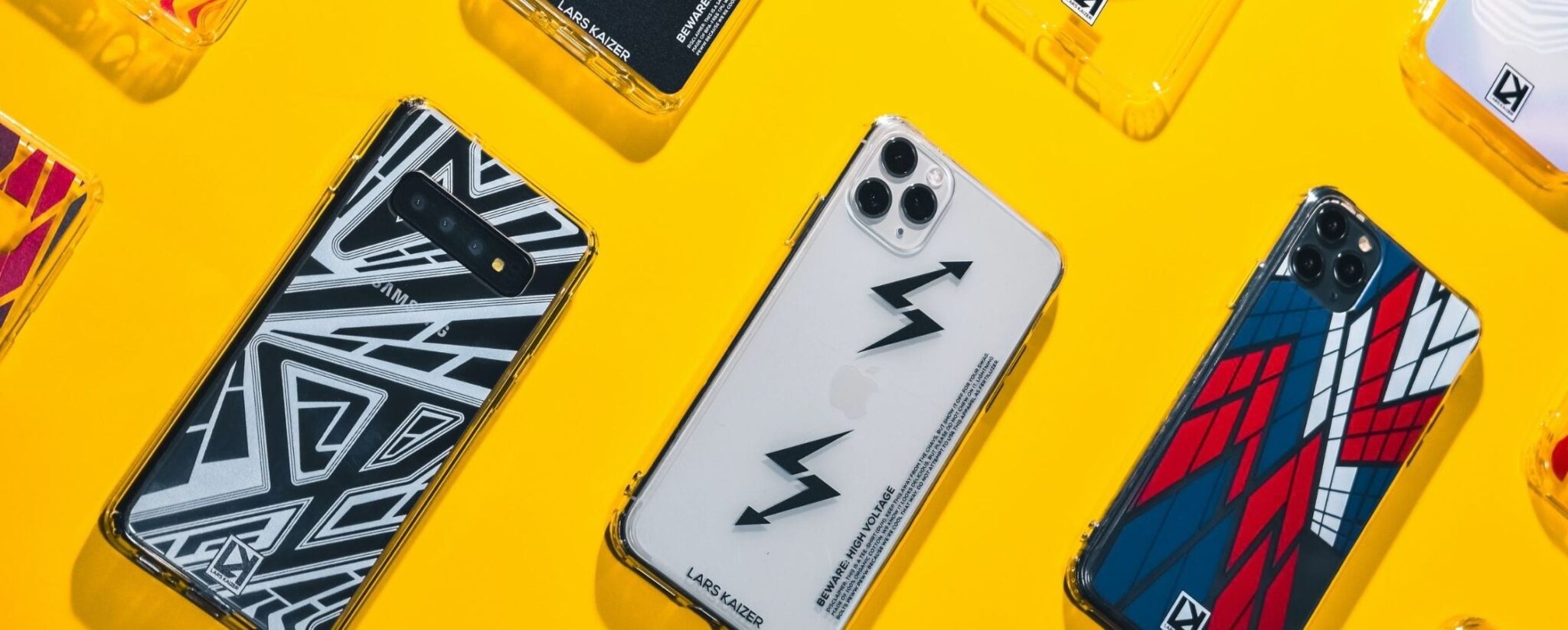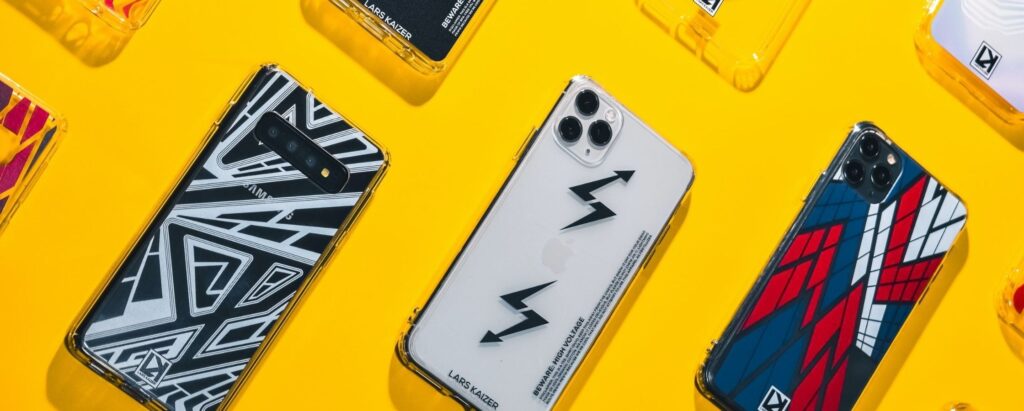 Custom phone cases are popular. You can sell original designs on sites like Etsy or Printify.
If you are creative, selling custom phone cases can be a great earner.
61. Sell 3D Models
3D models can be sold to many people. Video game designers, architects, or TV and movie producers often need 3D models for their projects.
You can start using free tools like Blender to build your models. To advance you may need to start using CAD software such as Maya.
Once you've created your models you can sell your digital product on platforms including Turbo Squid and Blend Swap.
Recommended: How to Make Money With a 3D Printer: Ultimate Guide
Tips for the Extra Cash
Now that you're earning the extra money you must decide what to do with it! That's a nice problem to have.
A good tip is to make a detailed budget first including all income and expenses.
Surplus money from your side hustling could be used to pay off debts quicker, build an emergency fund, or grow wealth.
If you can afford it, splitting the money between debts, savings, and investments is a great idea. However, if you have high-interest debts you should prioritize paying these off as soon as possible.
FAQs
Do Online Jobs Really Pay?
Yes! All these online jobs listed genuinely pay. Scams do exist which means you always need to be careful online.
Not all these jobs pay a full-time living, but all are great for supplementing your income.
Are these online jobs legit?
Every job in this post is legit. You should still research any site before giving your personal information, but all links above are genuine ways to earn money online as a beginner.
Can I really work anywhere as a freelancer?
Remote work really can be done anywhere! You will need a reliable internet connection, but that's the only requirement. Home, the beach, or a café are all possible offices when you work remotely.
Where are the best places to find online jobs?
Freelance platforms like Upwork, FlexJobs, and Fiverr are great places to start. Online jobs can also be found by applying directly to companies you want to work with.
How to Make Money Online For Beginners