Disclosure: This post may contain affiliate links. If you click on a link I may make a small commission at no extra cost to you. You can read the full disclosure here.
Last Updated on October 23, 2022 by Chris Panteli
ZoomBucks Review
You've probably heard of Swagbucks, but what about Zoombucks?
Is this survey and reward site worth your time and effort?
As with most of these rewards and task-based websites, earnings will never make you rich. But that's not the point.
Giving up small amounts of your time over a long period can result in a nice little payout. The question is, can you trust the company with firstly your personal information and secondly, to cough up the bucks?
This review will explore the ZoomBucks platform, show you how to get started there, and help you to decide if it's worth your time.
ZoomBucks Quick Review
Site Design & Functionality
What Is ZoomBucks?
ZoomBucks is a classic GPT (Get Paid To) website that offers its users the ability to earn cash and other rewards by taking surveys, watching ads, reading e-mails, completing online offers, shopping, playing different games, and referring friends.
The website is nicely laid out, easy to navigate, and clearly labels the earnings potential and length of time for completion for each survey. I really like this feature of the site because it allows you to plan in advance before embarking on a survey splurge and wiping out half the day (been there)!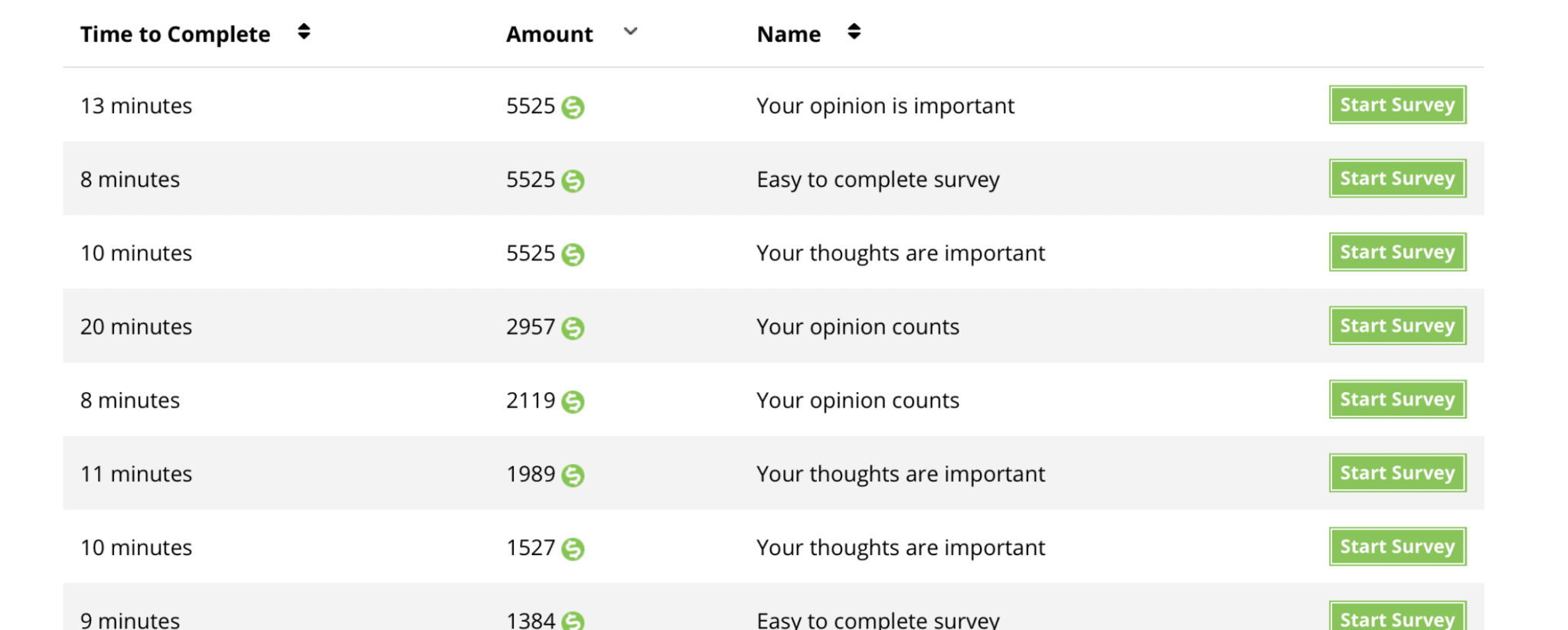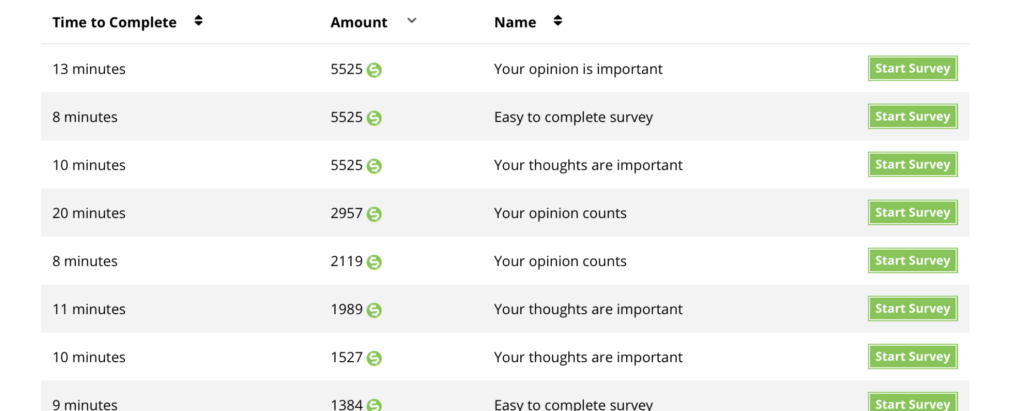 In most cases the effective hourly rate of each survey is definitely worth your time – averaging at around $10-$20 per hour. This rate can be optimized by only chasing to take the best time-to-pay rated surveys which you can easily assess beforehand.
The information pertaining to survey lengths in my experience is accurate – and if you keep reading you can watch me take a survey 'live'.
There are also opportunities to watch videos and take offers. The video offers tend to be more problematic, low paid, and ineffective in increasing your ZoomBucks balance, and for this reason I would avoid the 'watch videos' portion of the site and stick with surveys and offers.
Zoombucks Scam or Legit?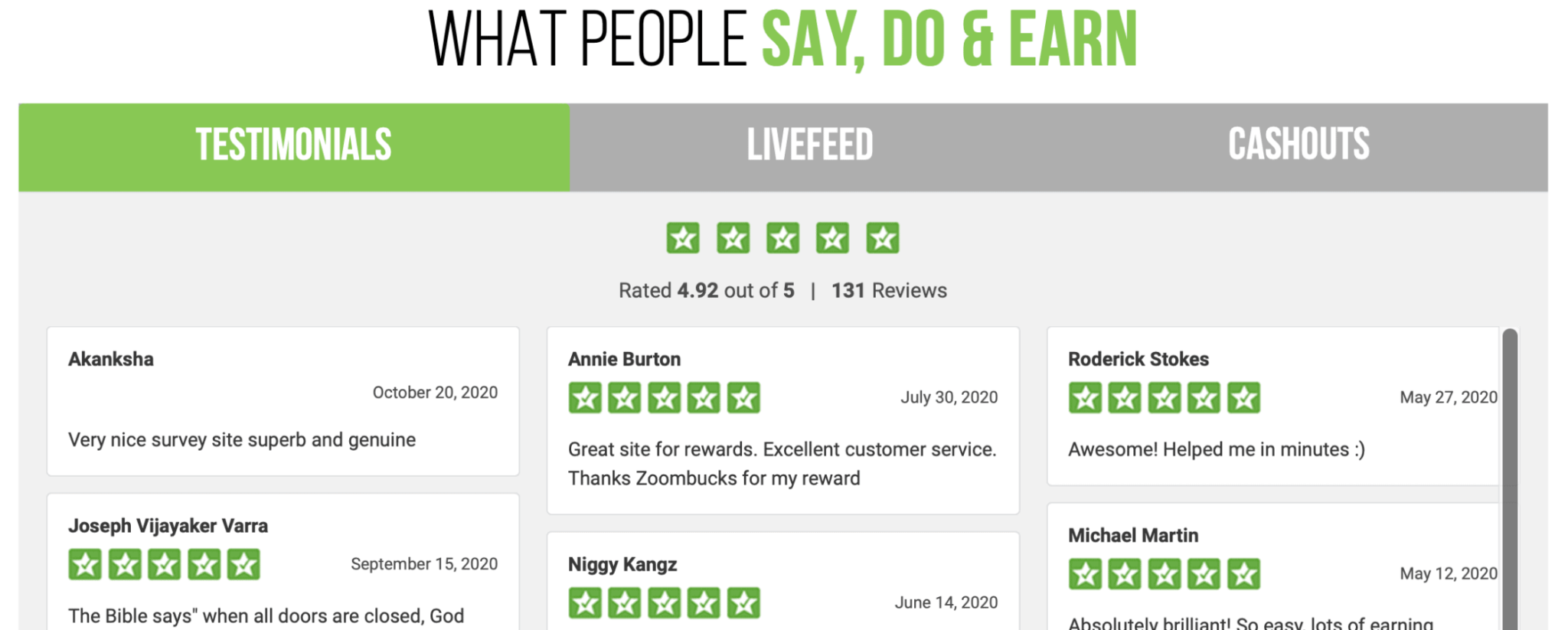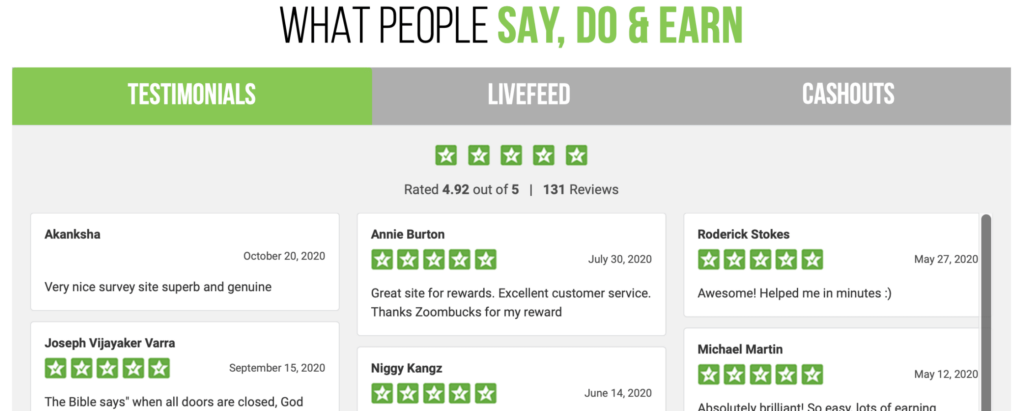 ZoomBucks is owned and operated by Reward Holdings Limited which is located in Hong Kong. This is the company that's also behind GrabPoints; another popular Get-Paid-To (GPT) site. After seeing early success in the rewards space, they acquired ZoomBucks in 2019 and relaunched shortly after.
ZoomBucks has a Trustpilot score of 4.3 with over 75% positive reviews from its users. Many users report timely payouts, optimum website functionality, and reasonable survey lengths. The one downside is that there tend to be fewer offers and lower-earning opportunities for 3rd tier countries.
As with any of these GTP websites, legitimacy is best judged on collective sentiment. The company itself is trustworthy, and it appears it's operations are in line with best practices. I have personally had no issues with ZoomBucks.
Stay Safe Online When Using
ZoomBucks

with

ProtonMail

ProtonMail uses end-to-end encryption and zero-access encryption to secure emails. You can get a fully secured free account or upgrade to their professional plan which comes with the ProtonVPN – for extra security.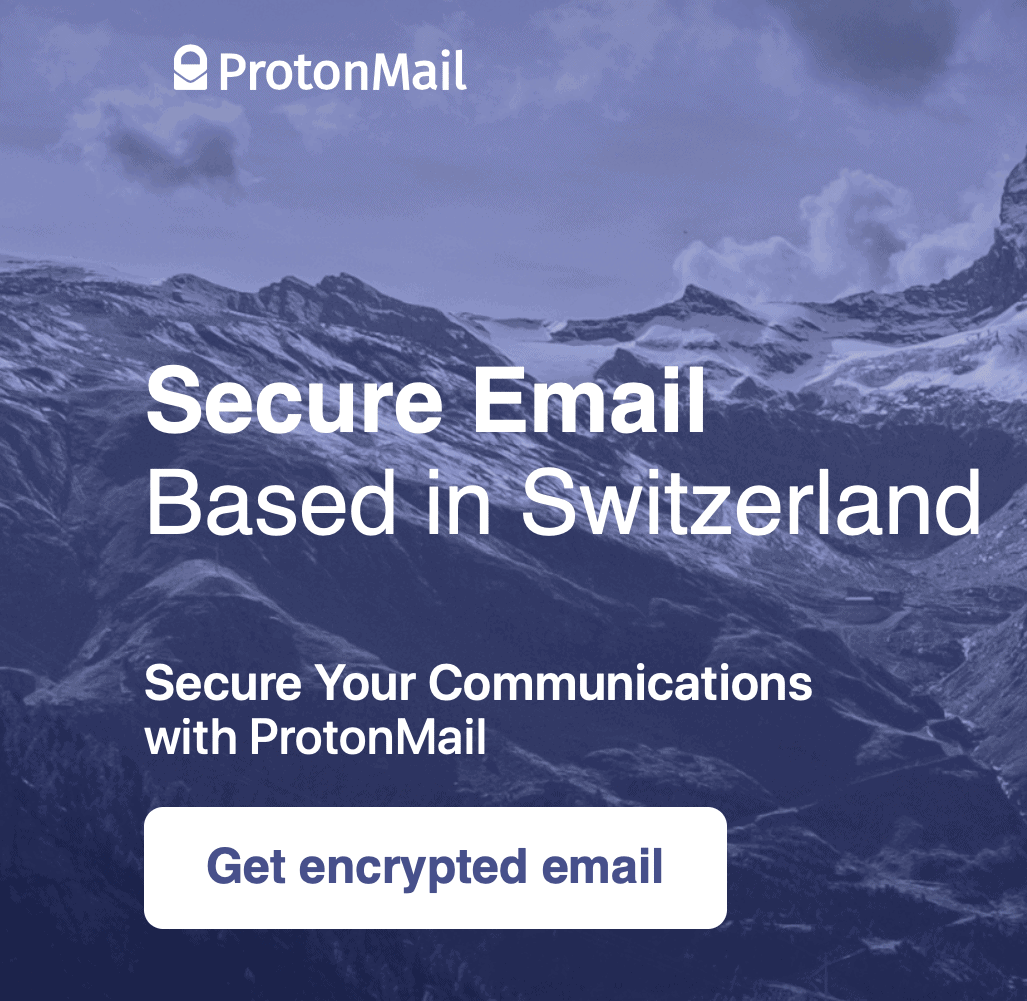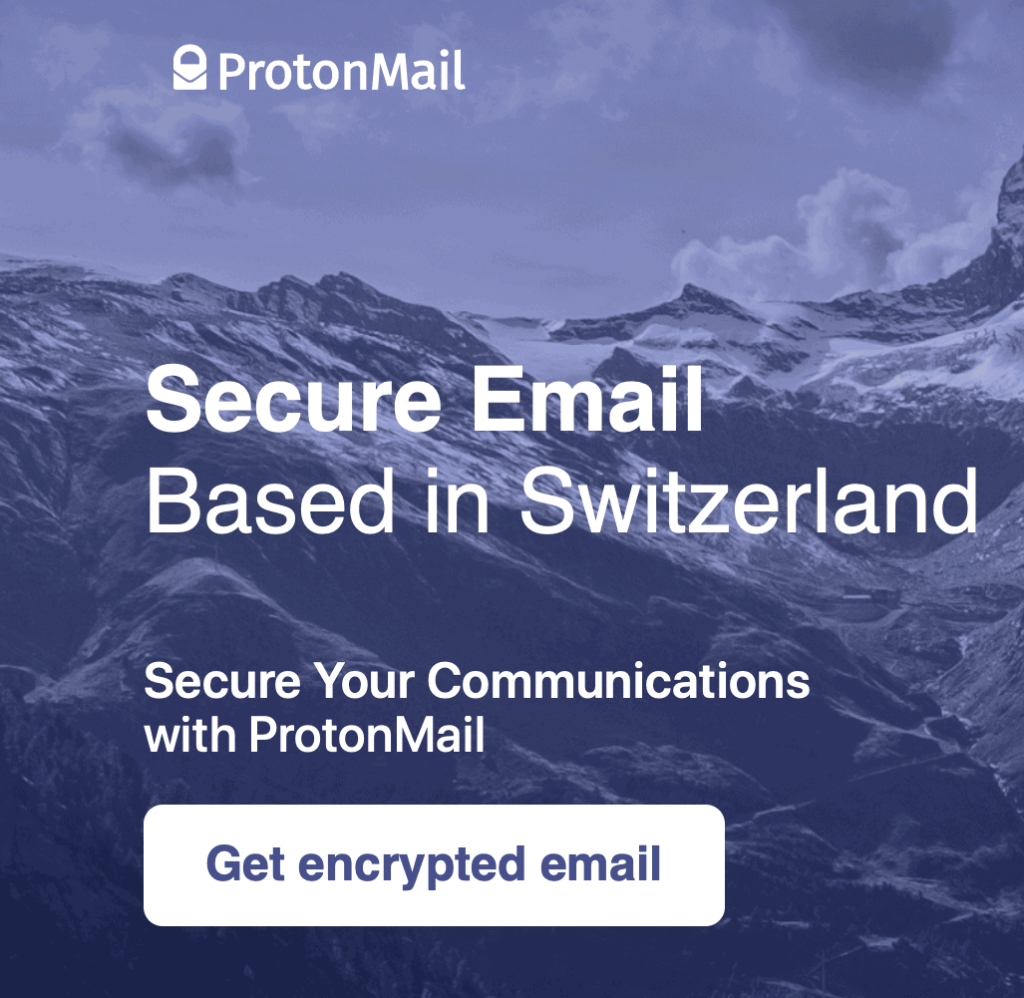 Whenever you venture into the world of online money-making, it's important to be responsible for your personal data and activities. Although every effort has been made to only recommend trustworthy resources, there is always an element of risk. This can be mitigated by using a firewall, updated software, complex passwords, and a sprinkle of common sense.
How Do You Join ZoomBucks
The ZoomBucks signup process is as straightforward as it gets. You can either enter your email address or use the one-click Facebook link and wait for a confirmation email. Don't forget to check your junk/spam folder in case it doesn't get through to your main inbox.
After you've clicked to confirm you'll be taken back to the website where you'll be greeted with your first 200 ZoomBucks – a welcome bonus to get your account off the ground.
If you don't want to connect your Facebook account then simply use your secondary email address if you have one. Remember, it is always a good idea to segregate your personal emails from your rewards and offers signups.
How Do You Make Money On ZoomBucks?
ZoomBucks offers a number of ways to make money via its platform – with surveys being the most efficient method of accumulating points. Depending on your overall objective with using the platform, it might be worth considering prioritizing your time with surveys before moving on to alternative methods.
Answer Surveys
As with any GPT site, ZoomBucks surveys are a way to gather data for companies looking to improve their products and services with the information you provide. This information has value and ZoomBucks acts as a sort of agent whereby they take a portion of the profit and share the rest.
The thing I really like about the ZoomBucks platform is the intuitive nature of the surveys section design and how easy it is to navigate the earning potential and time commitments beforehand.
Once you have selected a survey you will then be connected to the survey provider and be required to answer questions honestly. This part is easy and as long as you are truthful and forthcoming with your replies getting paid will not be an issue.
The surveys available range in length from 1 minute to 20+ minute to complete and pay anywhere between 50-5000+ points. At the time of writing the highest paid survey available n the platform is titled 'Let us know what you think' and takes 13 minutes while paying 5525 points.
The surveys offered will be tailored to your user profile and matched based on the information you have already provided about yourself.
Here is a video of me taking a survey on ZoomBucks in real-time – with the points getting automatically credited to my account:
ZoomBucks Review - Taking A Survey
Tap twice to load then open Video...
Complete Offers
The offers section is probably the highest-paid – but keep in mind that there is often more to do than simply answer questions. In fact, many of the offers require an initial deposit with the relevant company, but the rewards are usually really good.
In order to participate effectively in the surveys you will be required to supply personal information and demographics – but this isn't always needed if you only want to complete offers.
There are actually four types of offers available on the ZoomBucks platform, which include:
Paid Trial Offers
This is where you pay a minimal fee for the duration of the trial period, and then your credit card will be billed for the regular subscription. You will earn the bonus for signing up but need to remember to cancel before the trial period is over.
Non-Paid Trial Offers
The following offers are for non-paid trials which means you will not need to pay anything for the trial period. However, your credit card may be billed after a pre-designated amount of time – so again you need to remember to cancel to avoid charges.
Visit Websites
Simply visit the required website and complete tasks or test it out. You may then be required to complete a survey in order to qualify for the points.
Test Apps
You'll be required to test out apps by using them and possibly answering survey questions in response to your experiences.
Cashback
Earn points whenever you make a qualifying purchase from a partner website or shop. The more you buy the more points you earn – but remember, this is only worth doing if you actually need or want the thing you pay for!
Recommended: 11 Best Cashback Apps to Save Money
Watch Videos
Getting paid to watch videos, that sounds like the dream hey? Unfortunately, it's not going to be back-to-back episodes of the latest Netflix hit, but instead adverts. Still, it's a pretty easy way to bank some points.
ZoomBucks makes getting paid to watch ads a breeze and offers a range of different channels to cater to all interests (sports, entertainment, and lifestyle). The channels available will vary depending on your location, but you can switch between channels to vary it up a bit.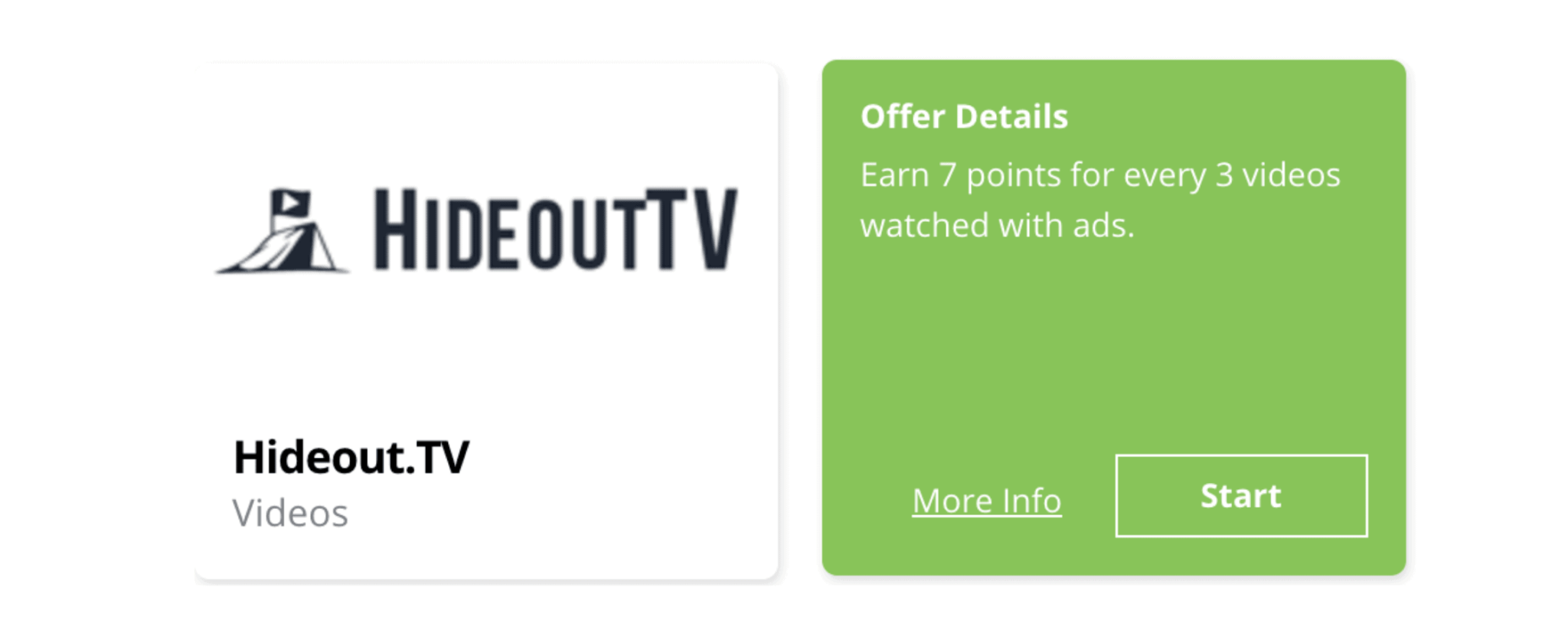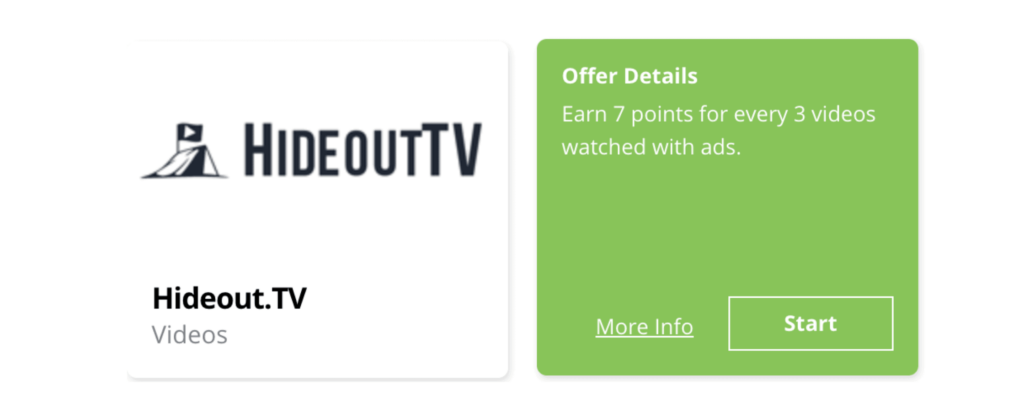 Each video watching offer will have different requirements to earn the points and you'll need to watch until the very end for them to be credited.
What Are ZoomBucks Points?
ZoomBucks operates on a points system and your account will be credited with ZoomBucks points once you have completed a given task. Some people prefer to be paid directly in dollars or gift-card equivalent amounts. But it really doesn't matter as long as you understand the conversion rate – which is simply 1000 ZB is equal to $1.
You can also effectively calculate your hourly rate for any given survey or task simply by checking beforehand. ZoomBucks clearly states the number of points you will earn for tasks and for surveys, how long they take to complete.
An example survey that is currently available on the site is offering 6800 ZB and takes 10 minutes to complete – therefore the dollar amount for this survey is $6.80 and essentially equates your hourly rate to $40.80/hour – not too shabby, hey?
How Does Zoombucks Payout?
This is the important part – how to get paid for all your hard work taking countless surveys and starring aimlessly at TV adverts. Well, with ZoomBucks, much like many other GPT sites it's a fairly standard process and pretty simple.
Firstly, the minimum cashout amount required is set at 3000 ZB points, which equals $3 in value. This is a nice low minimum and makes the platform slightly ahead of the competition in terms of getting paid. There's nothing worst than a ridiculously high cashout minimum – it just makes getting your hands on the cash a real pain in the ass!
Note – currently on the UK site the minimum cashout option is set to $5 cards – with PayPal having the lowest conversion rate.
Once you have accumulated the required amount of points you can then redeem them in the rewards section of the website. This is a really simple process and you can choose between popular gift cards (Best Buy, Walmart, Google Play, Amazon, etc) or if you prefer cash then you have the PayPal option.
It's worth noting that there is usually not a like-for-like conversion rate when exchanging. This is common practice and partly how the platform makes its money. For example, at the time of writing a $5 PayPal card costs 5150 ZB points or $5.15.
ZoomBucks Pros Vs Cons
Here is a quick breakdown of the pros and cons for ZoomBucks to help you make a more informed decision when deciding if its a platform you wish to engage with:
Pros
A beautiful website that's well designed and easily navigable.
The survey times and payouts are clearly labeled.
Accepts members worldwide.
Relatively low cash out threshold.
Fast 48hr reward redemption straight to inbox.
No limits on friend-referral earning potential.
Cons
Earning potential higher in the US, UK, and Canada.
Offers require personal information.
Points-to-Cash conversion a little low (1000 points = $1)
Is Zoombucks Worth It?
As with any GPT site the question of whether or not it's worth really boils down to the individual user. If you're a multi-millionaire living on a private island then I would suggest taking 8-minute surveys to earn a few dollars probably isn't something you'll consider doing. But for us mere mortals the real question is will you get paid for your efforts?
The answer to that question is yes, ZoomBucks is worth your time and effort.
And the surveys are nicely organized, easy to assess before choosing to take them and pay a decent rate for the required lengths. You can definitely make some decent money on ZoomBucks, and if you like to cover your weekly Starbucks coffee costs then this certainly going to help with that!
Zoombucks Alternatives
I always say the best strategy you can adopt to maximize your returns with GPT sites is to use more than one! This way, you get greater exposure to higher-paid opportunities and can leverage your time to make more money.
There are so many decent websites operating in the space today – and I have personally had great success with not only tried and tested established sites, but also newer kids on the block as well.
If you want to explore my mammoth post on ways to get free money, then check out my article that covers the topic extensively here. Otherwise, here are 3 great alternatives to ZoomBucks you might like to try:
Swagbucks – Quite possibly the definitive solution to getting paid for simple tasks, from watching videos to taking surveys and everything in between. Swagbucks is a mainstay in the GPT scene and has been the trusted go-to money-making site since 2008.
Get $5 For FREE Right Now
Signup to the greatest rewards platform on the internet and earn a $5 welcome bonus…
Earn more with cashback on all your purchases, watching videos, playing games, and taking surveys. Some users can make an extra $200+ per month!!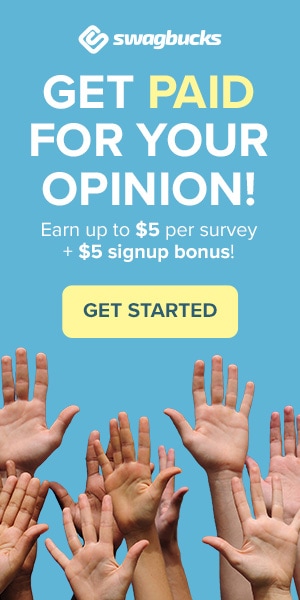 Survey Junkie – If you love surveys then this seriously needs to be on your to-do list. They are a reputable site that puts real money in your pocket for answering survey questions.
Respondent – When it comes to payouts, Respondent is certainly the outlier in the GPT market. Although you will need to have a more professional background the studies pay an average hourly rate of between $150-$700 – depending on your background. It's definitely worth participating if you meet the eligibility criteria.
FAQs
What is ZoomBucks?
ZoomBucks is a GPT website that provides surveys, offers, and small tasks in exchange for points – which can be redeemed for gift cards and PayPal cash.
Is ZoomBucks com a genuine website?
Yes, the website is legitimate with many positive reviews found on the web – and is owned by Reward Holdings Limited which also operates GrabPoints.
How much are ZoomBucks worth?
1000 ZoomBucks Points (ZB) are worth $1.
How can I get free PayPal money?
ZoomBucks has a PayPal payout option which starts at a minimum withdrawal amount of $5 – or currently 5150 ZB points. You can get this money for free by completing surveys or small tasks directly on the ZoomBucks platform.
ZoomBucks Review