Disclosure: This post may contain affiliate links. If you click on a link I may make a small commission at no extra cost to you. You can read the full disclosure here.
Last Updated on March 29, 2023 by Chris Panteli
Free Money Hacks
Sometimes you just need a bit of extra cash, am I right? This article will explore and suggest a myriad of free money hacks that are both legitimate and accessible to anyone with a computer and internet connection.
When I was a poor student, sometimes a cheeky $20 would be all I needed to get through the week. I wish I knew then what I know now about free money hacks!
How can I get free money right now?
Getting your hands on free money can be approached from two angles – either making money or saving money. Both tactics have the same end result – more money in your wallet to do the things you want! The only cost of executing successful free money hacks is your time! But if you utilize opportunities where you would otherwise not be doing anything productive, the money you make is genuinely free!
Because although you will need to give up some of your time, there are so many ways you can get your hands on extra money.
That's why you'll love this epically curated list of amazing free money hacks – where you can start making money online, at home, walking, losing weight, investing in farmland, playing games, and everything in between! Enjoy.
Many of the free money hacks outlined in this article are very easy and require minimal effort – the corresponding payout amounts will reflect that.
The higher-level rewards will come from the free money hacks that require slightly more effort – so using a combination of both types will likely give you the greatest chance to maximize your earnings.
Finally, Be Your Own Boss
Take the FREE workshop from Bookkeepers.com and find out exactly how you can start your very own Digital Bookkeeping Business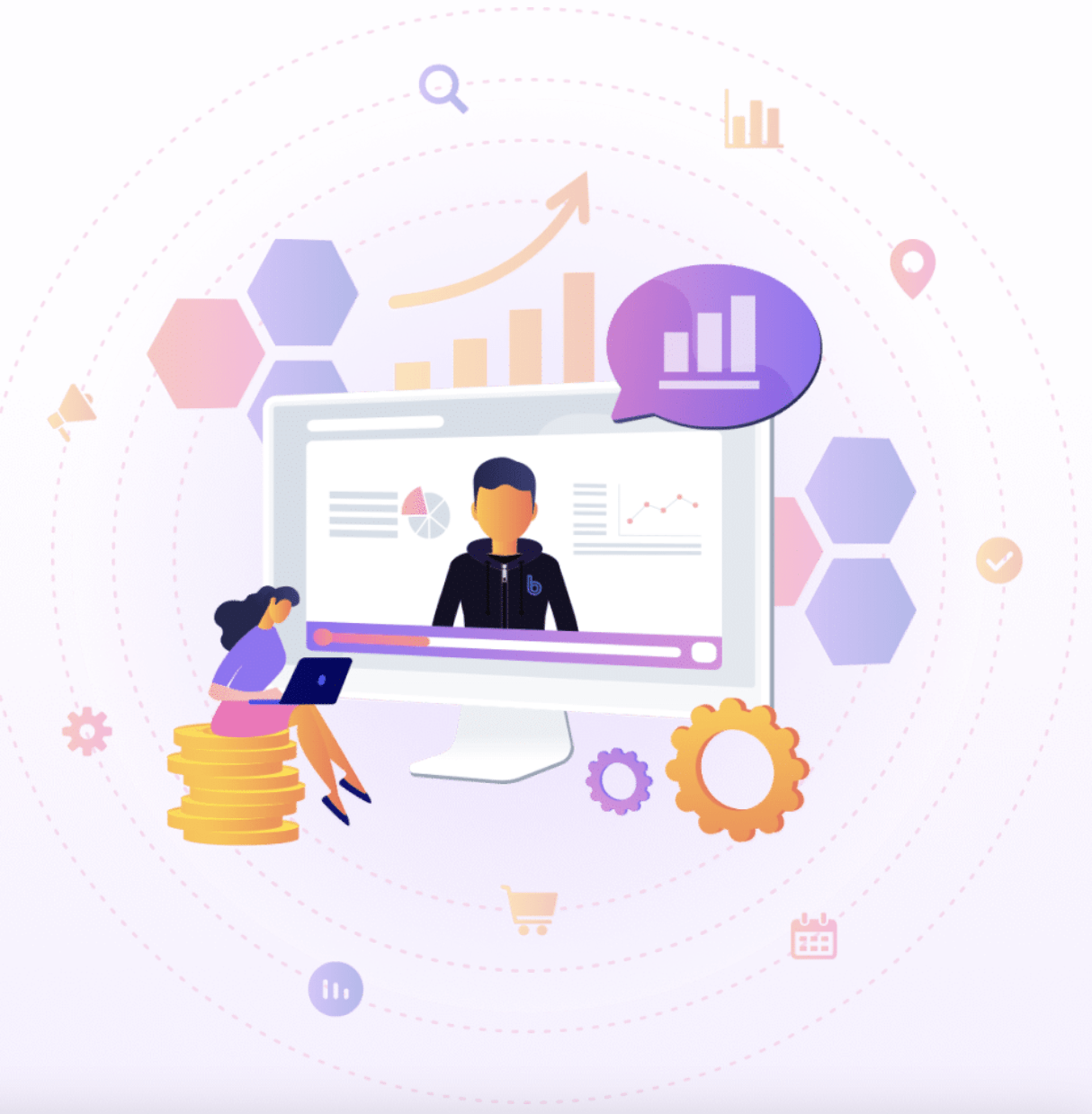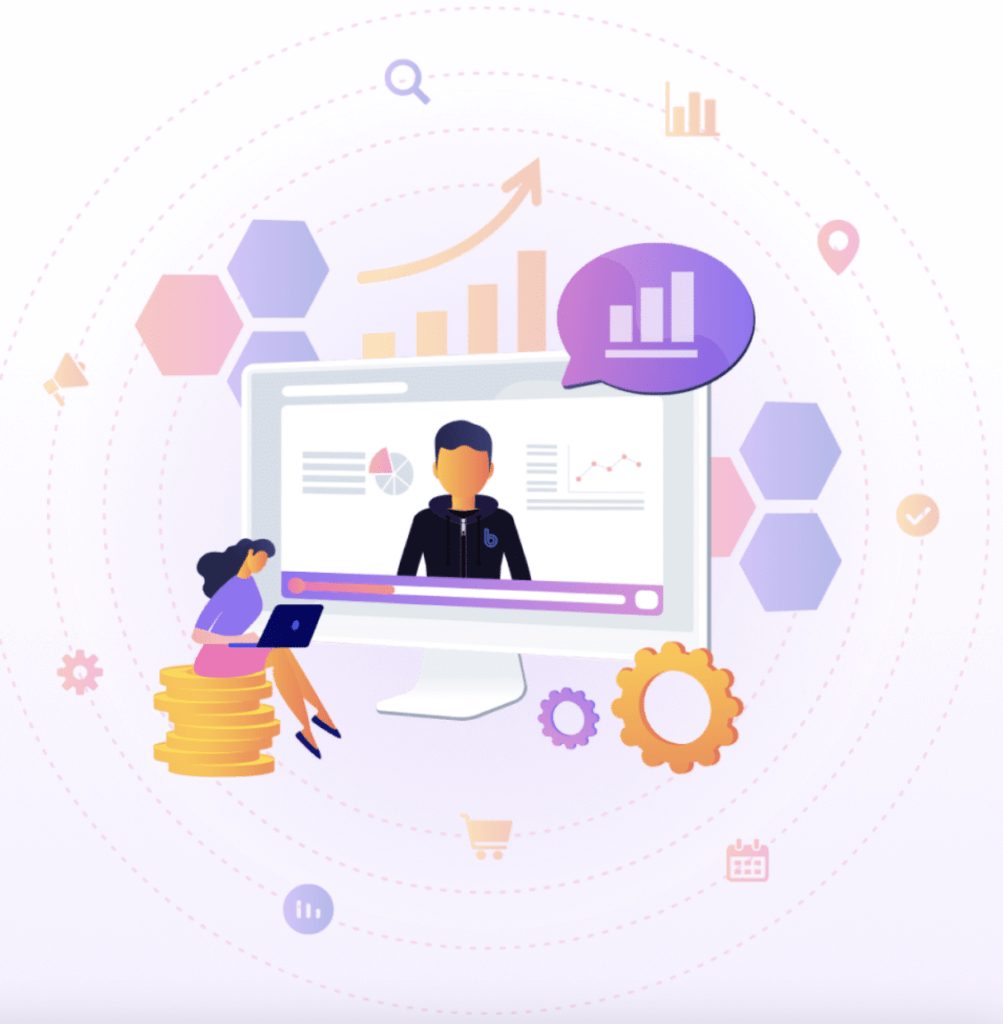 65 Awesome Free Money Hacks
The following list of free money hacks is subdivided into navigatable sections. It's probably best to start with the 'Easiest Free Money Hacks' first as you will get the ball rolling with the least amount of effort.
Also, some of the following recommendations will only require an initial setup and will continue to provide you with free money for years to come. This is especially true of the 'Free Money When You Shop' and the 'Save Money On Your Bills' sections – so I definitely recommend implementing those as soon as humanly possible.
Recommended: 37+ Ways To Get Absolutely Free Money
Easiest Free Money Hacks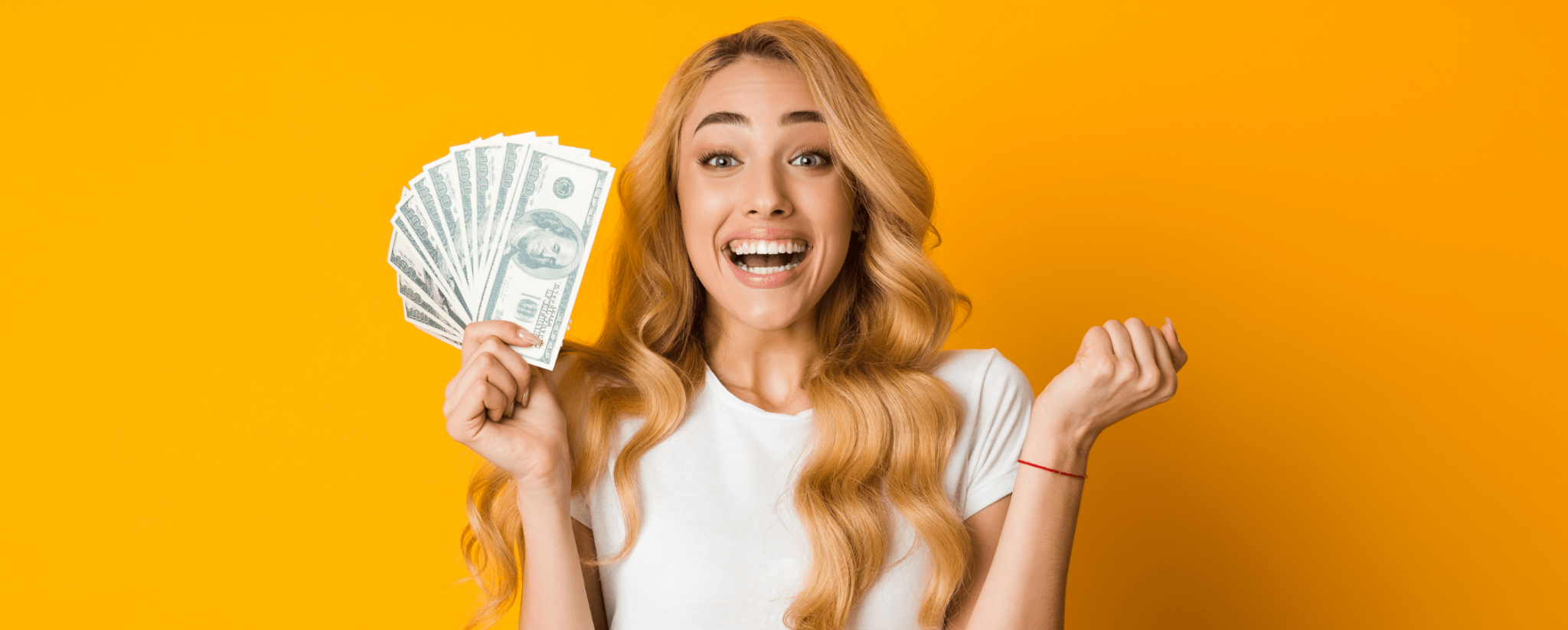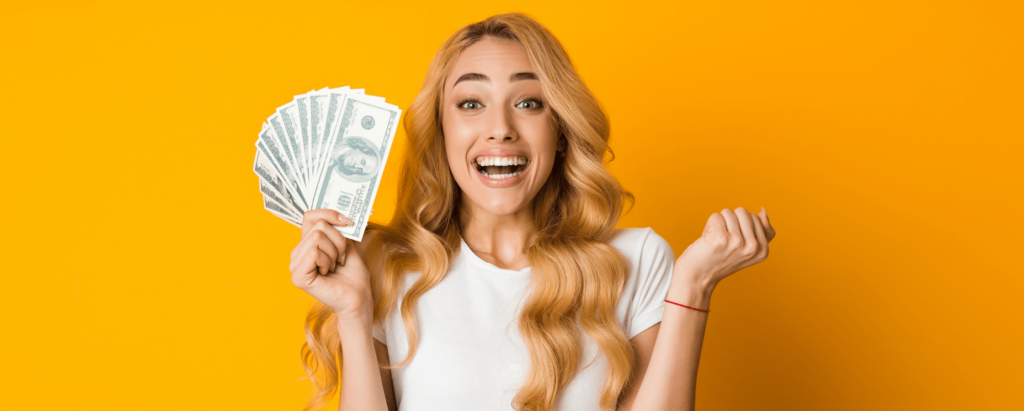 Who said there was no such thing as free money? That person should be shot and tried in the highest court for slander and liable! Here you will find some of the easiest ways to make money that can start right away. Unfortunately, you won't be able to give up your day job with these hacks, but they will certainly help contribute to your annual holiday or in my case, bi-monthly beard trim!
1. Swagbucks
Swagbucks is considered to be one of the most popular online rewards programs that pay you cash and gift cards for completing everyday tasks you already do! It really doesn't get much easier than that.
The process is simple; you sign up and earn points for shopping at your favorite retailers, watching videos, answering surveys, and surfing the web. Then you can convert your accumulated points into gift cards or cash out directly with PayPal.
Swagbucks has already paid out over £293,311,996 in cash and free gift cards since it was founded! That's a lot of free money!
You can signup for free and earn a $5 welcome bonus straight away! This is one of my all-time favorite free money hacks. And the platform has so many ways to earn that you can quickly start racking up the points and begin earning your free cash!
2. MyPoints
MyPoints is one of the best shopping rewards apps and makes it easy to get your hands on free money. Firstly, there is an awesome $10 welcome bonus for simply joining! Secondly, they have partnered with over 2000 top retailers so you can earn points on every dollar you spend.
You can also boost your earnings by completing surveys and sharing your opinions and buying habits with leading brands and merchants.
You know you can trust your information with MyPoints as it's one of the oldest cashback sites dating back to 1996. You can also combine the usage of MyPoints with a number of upcoming rewards memberships – a great way to multiply your rewards and maximize your earnings.
Recommended: MyPoints Review: Definitive Guide
3. Ibotta
Ibotta is easy cashback at its simplest! You can download the free browser extension and mobile app when you open your free account. You then simply shop for your everyday items at your usual haunts and earn cashback every time.
The reason Ibotta is so useful is that you can earn your cashback both online and in person. It does seem that the brick-and-mortar retailers tend to be less lucrative in terms of deals and rewards – but with the Ibotta mobile app, you'll never be leaving cashback on the table ever again (unless you forget your cellphone).
Other awesome features include linking your loyalty card accounts, receipt submission, and nearby store alerts – so you never miss a lucrative cashback opportunity.
Ibotta was founded in 2012 and has since paid out over $860 million in cash rewards to more than 35 million users!
You can also earn up to $20 in Welcome Bonuses as soon as you join. That's 'free money hacking' at its best!
4. Prize Rebel
Prize Rebel has been one of the most trusted survey websites since its launch in 2007 – making it a perfect place to execute your free money hacks. They are currently accepting members to take market research surveys and earn points.
The points can be redeemed for hundreds of brand-name gift cards and also PayPal money directly to your account – making it one of the best ways to make money online.
You can also double stack your earnings by referring friends – where you make a sweet 15% bonus based on their earnings.
5. Earnin
Free money comes in many different forms – from Paypal payouts, gift cards, cashback, and even discounts – but another way money can be totally free is when you don't have to pay interest to borrow it!
And when it's money that is already technically yours anyway, it's even better!
So what the hell am I talking about?
Earnin is a radical shift in direction from the way the American financial system normally operates. You can access up to $100 per day from the pay you've already earned, without paying a single cent.
They operate a 'tip' service where you can leave what you think the service is worth – but there is absolutely no obligation to leave anything. This means if you're on a tight budget and need to access your earnings before payday – you absolutely can for free!
Earnin has also introduced some awesome new features, including:
This truly is free money in its greatest form – giving you the ability to access the cash you have already earned from employment free of charge!
6. Sell Your Pictures
Did you know in the United States the average person takes an incredible 20.2 pictures per day? That's a lot of photos. But did you know it's also possible to easily monetize this obsession with photography?
Shutterstock is one of the largest and most trusted online photo submission platforms in the world – and to date has paid out over $1billion!
Shutterstock is a stock photo website used by online marketers, bloggers, big businesses, and creatives alike, and the demand for new photos is relentless! This means you can get a piece of the action by downloading the app and uploading your snaps!
They pay between 15% and 40% per photo and if your picture takes off the earnings can keep on coming for months or even years! Once you've taken the picture and uploaded it the rest is basically just free money!
Related: 14 Best Apps To Sell Photos And Make Money
7. Raise
Who among us hasn't been given a gift card that's sat in a drawer and gone unused?
Well, my friends, this is money down the drain if you don't either use it on something you need or find a way to convert the gift card into cash.
And that's where Raise comes into its own!
It's totally free to list cards for thousands of brands, and you even get to set the selling price. Once the card has sold you can receive your funds via Direct Deposit, PayPal, or check! And that's free money in your wallet because an unused gift card is "dead money"!
You can also earn $5 for every friend you refer!
8. Gift Card Granny
One of my favorite ways to make free money is by utilizing discounts. The gift card market is very interesting, and the secondary resale market is even more interesting still!
Did you know you can buy gift cards at less than the face value amount from providers such as Gift Card Granny? This free money hack only works if 2 very specific criteria are met:
You already have a necessary purchase in mind
You can buy the item from a gift card relevant retailer at a decent price point
Firstly, it makes no sense to start accumulating discount gift cards if you have no reason to cash them in! Secondly, you'll need to do some math before executing the hack. Firstly, try and find the best possible price for the purchase you desire.
If the retailer that supplies the item is listed on Gift Card Granny then you're good to go. If however, the lowest price is at a non-relevant Gift Card Granny retailer then you'll need to calculate the difference between the lower price and the gift card discount price before you execute.
Gift Card Granny has been in the industry since 2009 and is one of the most reliable sources when it comes to discounted gift cards. They often have discounts of more than 15% on cards from your favorite retailers! This is a great free money hack everyone should use!
Free Money When You Shop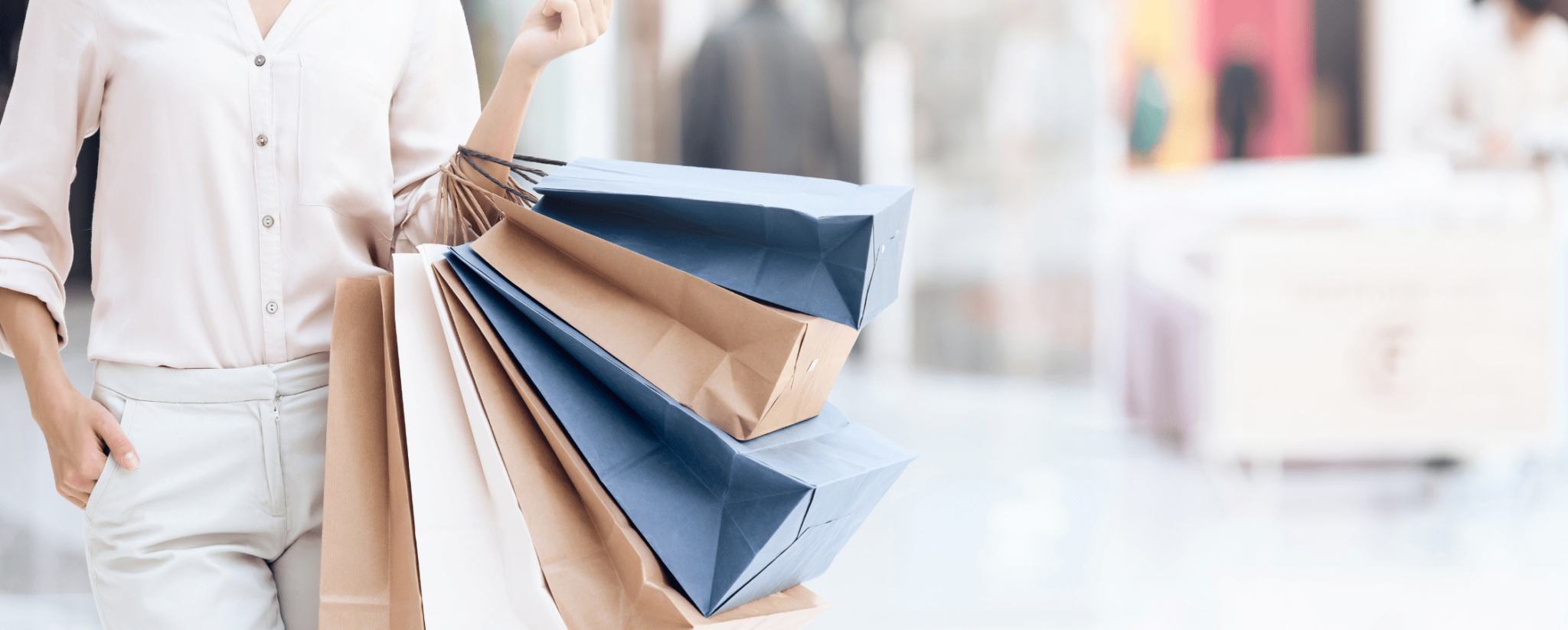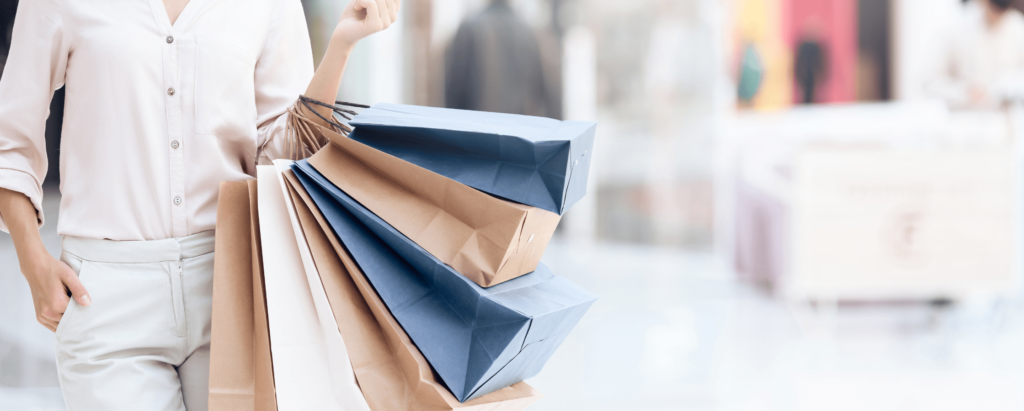 The simple truth is that we all need to shop! Even the most 'anti-capitalist' amongst us require food, fresh underwear, toothpaste, and dare I say it, the occasional Starbucks!
And so one of the best ways to get free money is to ensure you receive maximum value for the things you are already buying! When you shop if you're not utilizing cashback and discounts then you're leaving money on the table!
The corporate world now operates in a society in which proactive discount hunters are rewarded, so take the time to ensure you're getting a slice of that sweet "free money" pie!
9. Honey
Honey is one of my favorite discoveries since finding out I could connect my Apple Air Pods to my Samsung Smart TV (game changer). The free Honey browser extension is many things, but automatically saving you money when you shop online is what it's known for.
And boy does it know how to do that!
Instead of searching the web aimlessly for discount codes and coupons that actually work, Honey does it all for you and on autopilot. Just shop as you normally would and when you get to the checkout, if there is a working discount Honey will automatically add it for you.
Honey has a feast of other impressive features such as Droplist – which alerts you when items you've had your eye on drop in price and Honey Gold – which is their gift card giving loyalty program.
The Honey program has over 30,000 participating merchants and gets its users an average discount of 17.9% – which translates to over $100 in average annual savings!
10. Drop
Drop automatically rewards you for shopping at the brands you love – so it's no wonder over 3 million people actively use the money-saving app!
Once downloaded, simply shop as normal directly through the app and your points will start to quickly add up. And what makes the whole process effortless is the card linking feature!
Once you have the app installed you can safely and securely link your bank card details and let the app work its magic in the background. You can also pick your 5 favorite brands for more curated and specific offers – so make sure you pick places you shop at regularly to maximize the free money rewards.
After accumulating points (and this will happen fast) you can begin to exchange them for gift cards at various retailers. And to make it simple, 5000 points get you $5!
11. TopCashBack
TopCashBack is one of the oldest and most trusted cashback providers and currently has over 15 million members. You can join for free and save hundreds of dollars each year from over 4400 online retailers.
Remember, saving money you would have otherwise spent is technically free money! That's why discount shopping and cashback purchasing are such powerful tools, and one every savvy shopper should have in their arsenal.
Payment is made either directly to your bank account, via PayPal, or through gift cards. And with the average member earning $345 cashback each year – you can see why it's so popular!
12. ShopAtHome (Now Tada)
For starters, ShopAtHome has a $10 welcome bonus if you join today! The free money is already starting to rack up, hey! ShopAtHome gives you cashback when you shop at your favorite everyday stores, and they have some really nice partners that I'm sure you use frequently.
And that's the key to these cashback providers, ensuring you're getting money back from places you would normally go to anyway! Some of the brands they work with include Expedia, Amazon, Walmart, BestBuy, and Groupon.
You can claim your free money either by check, PayPal or from over 80 gift card options.
13. Dosh
I'll start by saying Dosh is genius! It makes cashback effortless and effective all wrapped up neatly in one beautiful app.
The guys at Dosh have created one of the fastest-growing card-linked offer platforms that automatically gives you free money whenever you shop, eat, or book hotels. You simply link your card and whenever you swipe you'll earn cashback from over 10,000 eligible retail locations. Free money doesn't get easier than that!
Once you've accumulated $25 then you can transfer it to your bank, Venmo or PayPal, or even donate your cashback to charity.
Refund Money Hacks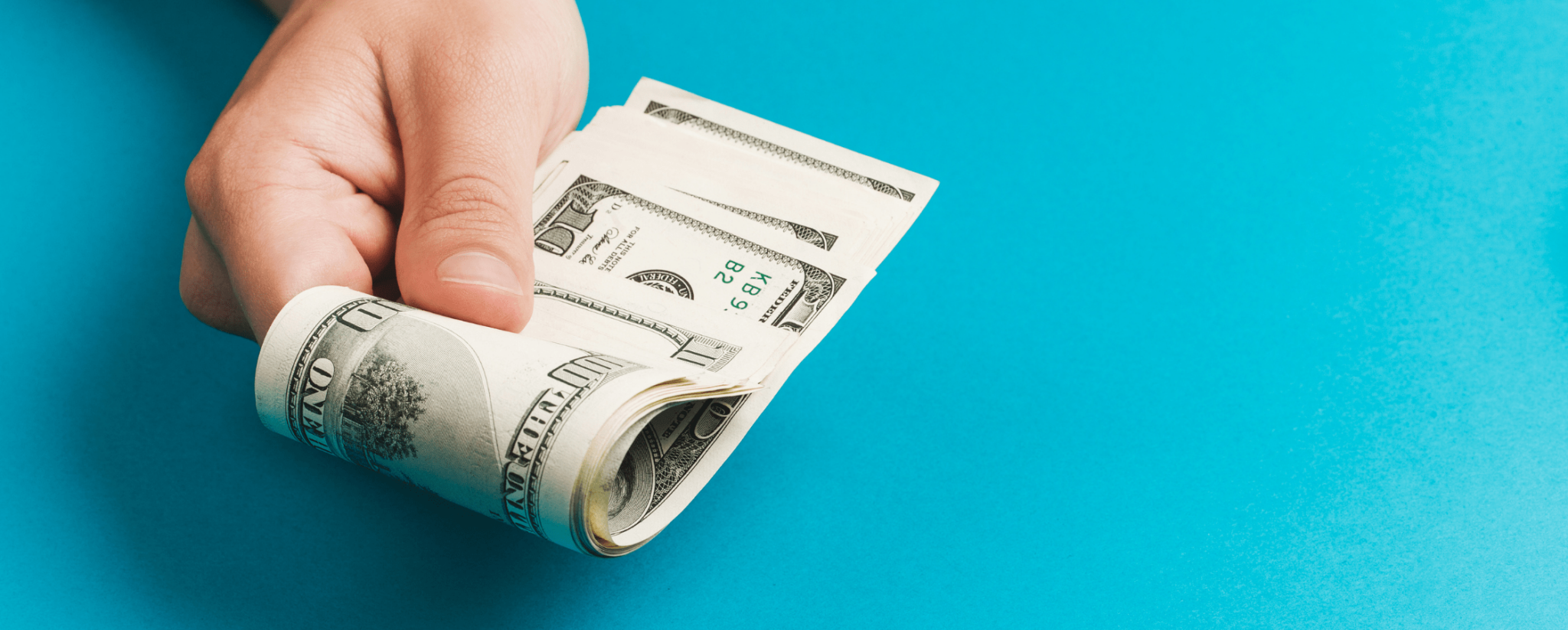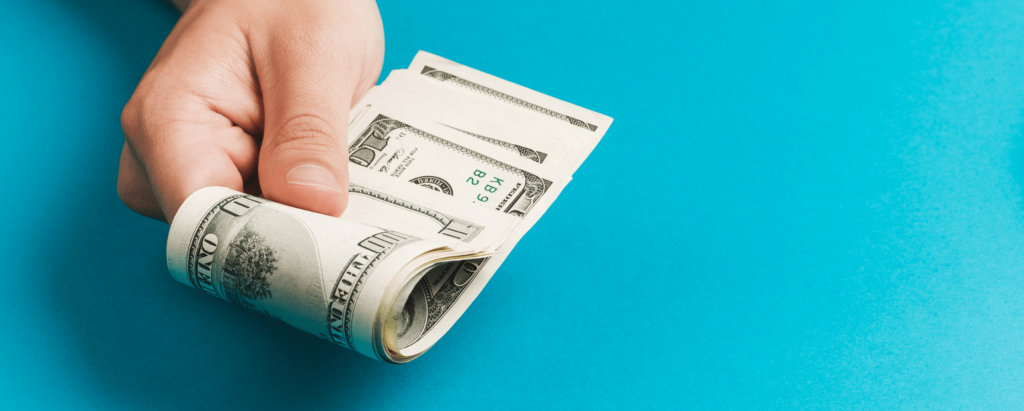 Sometimes even when you've paid full price for an item it doesn't necessarily mean it's game over – there is a chance you could get a refund! And in a way that's the best sort of free money going – retrospective money hacking is a wonderful thing!
14. Earny
Earny can save you money in more ways than one – and is free to install on the Chrome browser. Firstly, you can earn up to 20% cashback when you shop online at your favorite stores.
Secondly, you can link your Amazon account and get 24/7 price tracking and price drop alerts on Amazon items saved to your wish list. This makes getting the best prices effortless and efficient.
Finally, you can get money back on your late Amazon deliveries – Earny will let you know if your Amazon packages are late so that you can request compensation.
This is a must-have for money lovers everywhere – and with over $1m+ monthly savings found it's a no-brainer!
15. Rakuten Slice
If you're anything like me then keeping hold of receipts is a real bugbear! And for someone who considers themselves pretty savvy with saving money – having easy access to your receipts is a real must.
That's just one of the reasons I love Rakuten Slice – it helps you easily find receipts via the app for returns and work-related expenses. No more digging through your wallet or inbox!
But it gets better still!
With this genius app, you can automatically track a package number in your email whenever you buy something. And, if the price drops after you've made a purchase it will let you know and help you get a refund.
Slice: It's Shopping Smarter
Tap twice to load then open Video...
Keep hold of your receipts in a single location and get free money if you overpay for something – pretty cool!
16 Paribus
Paribus is free to download and helps find out if stores owe you a refund – completely effortlessly! All you have to do is shop as you normally would and let Paribus check your confirmation emails to identify price changes.
If it picks one up and identifies potential savings, it will let you know and help you get your money back.
They track purchases from over 25 major retailers and have saved over $29 million for its users to date.
17. Sift Wallet
To quote the Sift Wallet website – they help you to find free money automagically.
Sift Wallet is a powerful money-saving app and was actually voted the best daily helper app in 2018! They take your personal information seriously as well and use bank-level security with 256-bit SSL encryption.
Sift Wallet will automatically track price drops for all your online purchases and even send you alerts on your Amazon Wishlist items.
They also do something really neat when it comes to unused subscriptions – because if you pay for a service you no longer use then free money awaits you! The Sift Wallet app will automatically identify new and upcoming subscriptions so you can keep track and never overspend again!
Finally, when it comes to credit cards the Sift Wallet team really knows what they're doing. All your credit card policies are automatically combed through to show all your benefits in one place. And, it can even help you save thousands on your credit card debt.
Save Money On Your Bills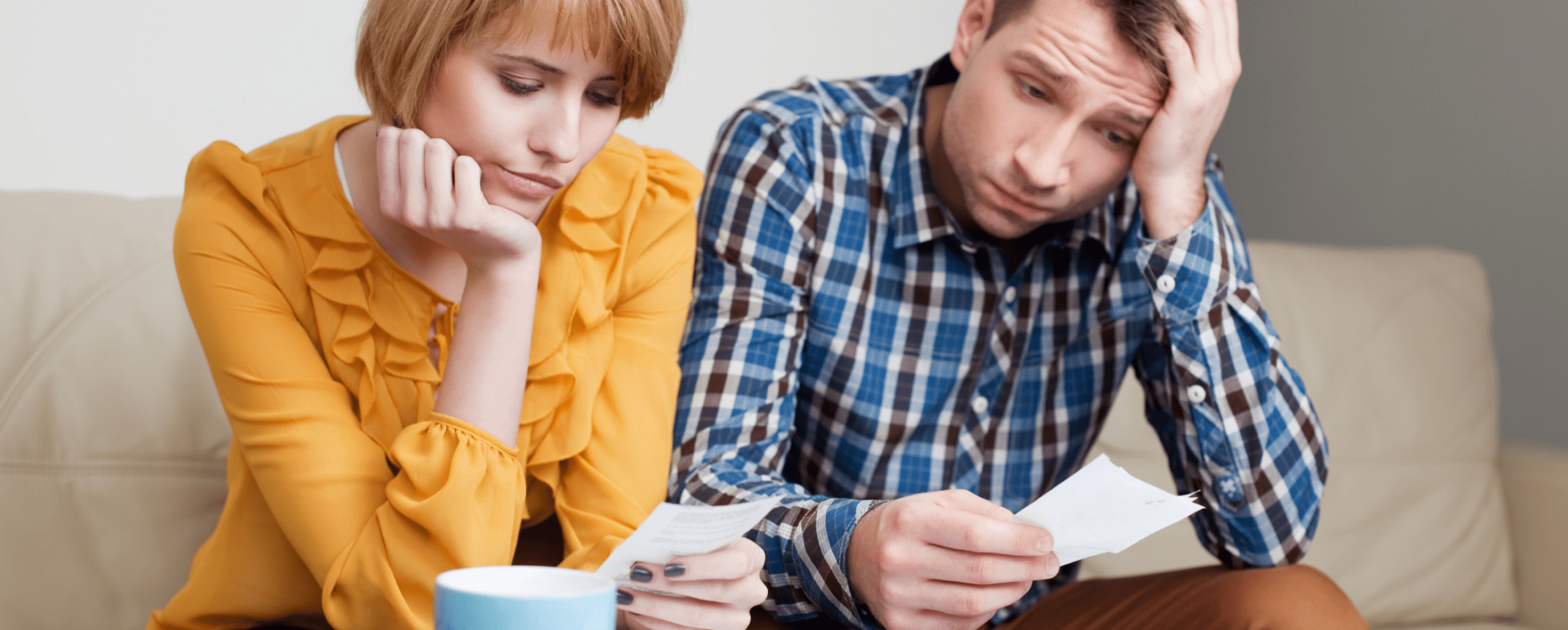 Sometimes free money can be a real pain in the ass to come by! As consumers, we are constantly bombarded with special offers, discounts, and product promotions. But what we fail to closely monitor is the things we have to pay for on a monthly basis – and therefore can quite easily allow for 'higher prices' to slip through the net and evade our watchful eyes.
This list below is quite special in that a lot of the hard work is done for you – so getting free money back from your monthly outgoing bills has never been easier.
18. Trim
When it comes to bills, wouldn't it be nice to have your very own personal assistant to do all the negotiations for you? It sure could save you a lot of money – which at the end of the day is what free money hacks are all about.
Well, Trim is ready to save you up to $645 per year on autopilot and you can see how it works with a 14-day free trial – sometimes you have to spend money to save money!
Trim analyzes your spending patterns and finds ways that can save you money. It will negotiate cable, internet, phone, and medical bills, and also cancels old subscriptions for you.
You can also earn extra free money with the Trim high-yield savings account and get a 4% annualized bonus on your first $2,000 – perfect for that emergency fund you've been meaning to start.
Finally, Trim only takes a cut if they save you money, and at only 33% of your total yearly savings, you can't lose!
19. Tally
Tally is the app that can help pay your cards for you and save you money on interest. The average lifetime savings for its users is a whopping $5,300. Debt can get expensive, and anyway you can reduce it essentially means free money – and that's why the world's first automated debt manager Tally is so powerful.
If you have debt spread across multiple high-interest credit cards then this is a money-saving hack you will definitely want. Tally combines the debt from all your cards into a single monthly payment at a lower interest rate. The money you save is yours to keep!
You will need a FICO score of 660 or higher to qualify, but as long as you have that then you're golden! And it doesn't matter how many cards you have, Tally will combine them all into one single monthly repayment at a much lower interest rate – thus saving you a small fortune every single month.
Never suffer from high APRs or late fees ever again, and enjoy being debt-free soon.
20. Truebill
Managing your finances doesn't need to be difficult, and Truebill makes it easy to optimize your spending, manage subscriptions, lower your bills, and stay on top of your financial goals.
You can see your cash, credit, and investment balances all in one place and keep track of your upcoming bills and monthly spending goals.
Incredibly, 84% of people have subscriptions that they have simply forgotten about, and Trim will help you find them and cancel! Just think how much free money you could be throwing away each month!
Truebill also handles all your negotiations for your cell phone, cable, security, and other bills – they even sort out refunds for you when your internet goes kaput!
21. Billshark
How does saving 25% on your monthly bills in 2 minutes flat sound?
Well, Billshark's team of experts handles all of your bill negotiations for you and gets the best rates available. And with a 90% success rate, you're in good hands when it comes to saving money! In fact, their largest savings for a single customer is an eye-watering $9,500. That's not just a cheeky free money hack, that's a windfall.
Billshark handles internet, wireless, pay-tv, and satellite radio and charges a one-time fee of 40% of savings. If they can't save you money, you don't pay a fee.
That seems fair, right!
Banking And Finance Free Money Hacks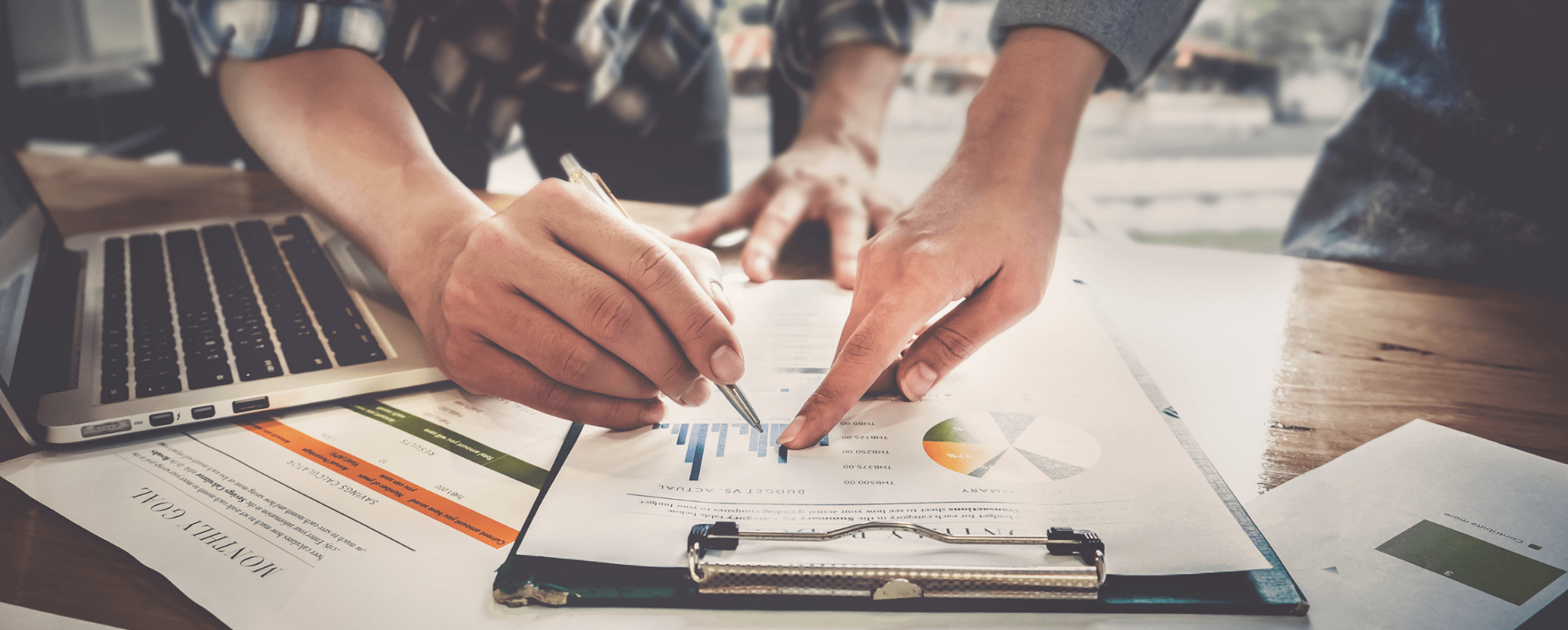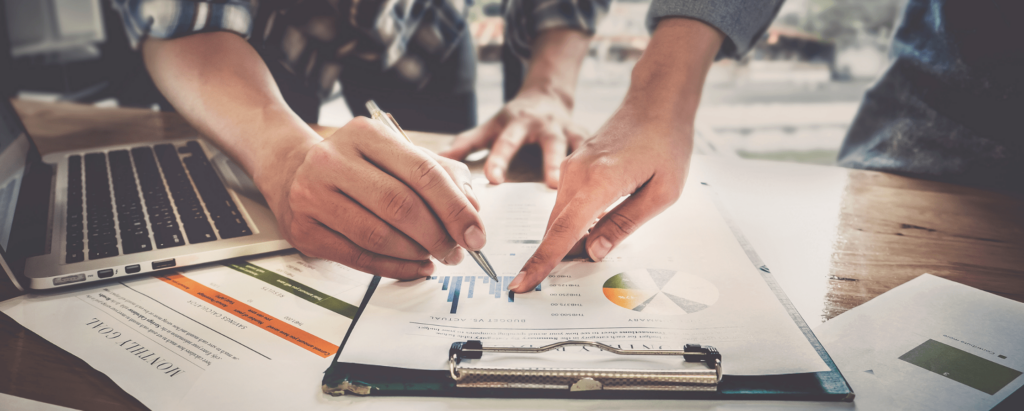 This wouldn't be much of a personal finance blog if we didn't cover some epic free money hacks from the industry. The world of finance can be lucrative and rewarding but also dangerous if you're not savvy with your money.
Even in the 'high stakes' arena of personal finance, there is free money to be made, you just need to know the right places to look. And remember, like with all of these hacks, make sure you actually need to use the service and will find some benefit from what it provides.
22. Axos Bank
Axos Bank is completely digital and offers some of the world's highest levels of security and privacy. They also provide a comprehensive range of products and services – meaning you can make some great rates of interest on your savings and pay less in fees!
Nothing quite beats completely free money, and that's exactly what you get as a new customer when you open an Essential Checking Bank Account. If you use the code EXECTRAS50 when you open the account you'll receive a $50 cash bonus.
And not only that, the account comes with zero monthly fees, unlimited ATM fee reimbursements, early direct deposit, and referral bonuses when you invite friends.
23. CIT Bank
Earning interest on your savings is one of the oldest ways to earn free money. The rates of interest which you can earn will vary over time according to economic factors and world events. But it's always a smart money move to keep a portion of your wealth (however small) in a safe place – and let your money work for you.
CIT Bank offers a Savings Builder account – and because they are an online-only bank they can offer some really competitive rates of interest.
You can get started with $100 to open an account, and if you deposit a minimum of $100 per month you get access to their highest rates of interest.
They are also a member of the Federal Deposit Insurance Corporation (FDIC), which means your deposit accounts are insured for up to $250,000 per depositor. Safe and sound!
24. Webull Free Stock
Webull is an investment trading platform that has 0 Commissions and no deposit minimums. They have a comprehensive suite of investment products including stocks, options, ETFs, and ADRs.
You can open an individual brokerage account that allows you to buy and sell securities and assets or save for retirement with Webull Traditional, Roth, or Rollover IRA. They are registered with and regulated by the Securities and Exchange Commission (SEC) and the Financial Industry Regulatory Authority (FINRA) so you know your money is in safe hands.
But the best part is, if you successfully open a Webull brokerage account you will receive 2 free stocks valued between $2.50 – $250. If you then go on to fund your account with just $100 minimum you will then go on to receive an additional 2 free stocks valued between $8 – $1600.
Stock allocation is completely random and given out via a lottery system, but either way, if you open an account you are guaranteed 2 free stocks, and if you fund it, 4 stocks!
You can also earn more free stocks for every successful person you refer, with each referral stock valued between $8 – $1600.
25. Coinbase
Cryptocurrencies have been popular for a couple of years now. In fact, the popularity of cryptocurrency has been increasing steadily. In the last year alone, the market capitalization of cryptocurrency has increased from about $25 billion to over $500 billion.
Apart from the value, the other thing that has been going up is the number of cryptocurrency investors. In a survey, The Cambridge group found that 86% of the people they surveyed were planning to invest in cryptocurrency.
Coinbase is a digital wallet and platform where merchants and consumers can transact with bitcoin. It is also a fiat-to-bitcoin exchange and, by extension, provides the ability to exchange bitcoin for other cryptocurrencies. It has over 20 million wallet users around the world, including 500,000 merchants who are able to accept bitcoin as payment.
The platform also offers an 'Earn crypto while learning about crypto' feature, where you can get free crypto in the form of varying tokens. All you need to do is watch some educational videos about new cryptos and take a quiz. You'll receive crypto in your Coinbase wallet for every quiz you complete.
26. Personal Capital
Have you ever heard the saying "money goes to money"?
Well, Personal Capital is a wealth management solution that can identify and alert you to money-making opportunities so you can act on them.
They offer investment services that can help you build a more tax-efficient portfolio and even give you insights into your cash flow, spending, and budgeting.
For higher net-worth individuals this is definitely a service you'll be happy paying the all-inclusive annual management fee for!
27. Cushion
Bank and credit card fees are the scourge of the modern world – but what if there was a way to get them back? Well, that indeed would certainly be free money back in your wallet.
Cushion automatically scans and gets your fees refunded, automatically. And you get to keep 100% of your refunds. They support all 15,000 US Banks and Credit Unions and operate 24/7 fee scanning – so if there is free money to be had, Cushion will find it.
Using Cushion will not harm your credit score, and when you get late fees waived, it can actually improve it in some cases.
This is a no-brainer if you're one for racking up charges and Cushion has already clawed back over $4,000,000 in refunds so far!
28. Mint
Have you ever heard the saying 'squeeze the budget'?
Free money comes in many different disguises, but when you find it within your pre-existing budget, it's even sweeter. That's why it's so important to be on top of your money and in control of your personal finances.
Mint helps you effortlessly manage your finances all in one place, and it's free.
You can easily create budgets, see recommended suggestions based on your spending, and check your free credit score as many times as you like – while getting tips on how to improve it.
Sometimes the free money is hiding away in plain sight, you just need to get organized, and Mint can help you do exactly that!
29. Acorns
If you leave your money alone it's not going to do anything! It certainly won't be increasing in value. That's why one of the best free money hacks you can start is putting your hard-earned wages into a reliable and safe investment platform.
Acorns is a simple way to make your money work for you. For as little as $1 a month you can invest your money and start earning interest and great returns.
When you signup there are no hidden fees and every dollar you invest is automatically diversified into over 7,000 stocks & bonds.
Also, Acorns is the only micro-investing account that allows you to invest your spare change. The app monitors your bank account and uses round-ups to make micro-investments. So if you spend $2.70 Acorns will automatically invest 0.30 cents into your portfolio.
I love this feature, and even though it's not technically free money, every little bit sure adds up to feel like it after a long period of time! Great hack!
30. Splash Financial
Student loans are unfortunately a necessary evil – I know, I'm still paying mine off! But if you're paying high rates of interest spread across multiple loans, you could be a few simple clicks away from some easy free money!
Student loan debt consolidation with refinancing is a simple solution to lower interest rate payments and secure one single monthly payment. Splash Financial is the go-to place for saving money on student loans and they are working tirelessly during these unprecedented times to bring you historically low rates which you can lock in today!
Checking rates online will not affect your credit score and there are no refinancing fees or pre-payment penalties.
31. Acre Trader
The dream for any aspiring entrepreneur or money enthusiast is passive income – where the very thing you are trying to make actually makes you more money. That's why I love alternative investments with high payouts and a little extra risk thrown into the mix. You should always consult a professional before investing – and always only invest what you can afford to lose.
Land is one of the oldest investment classes and can produce enormous wealth over generations. Acre Trader gives you direct access to this exciting investment opportunity – and with a rapidly growing global population and demand for food, farmland can provide long-term returns and portfolio diversification.
A $10,000 invested in farmland in 1990 would be worth over $199,700 today.
Free Money From Online Surveys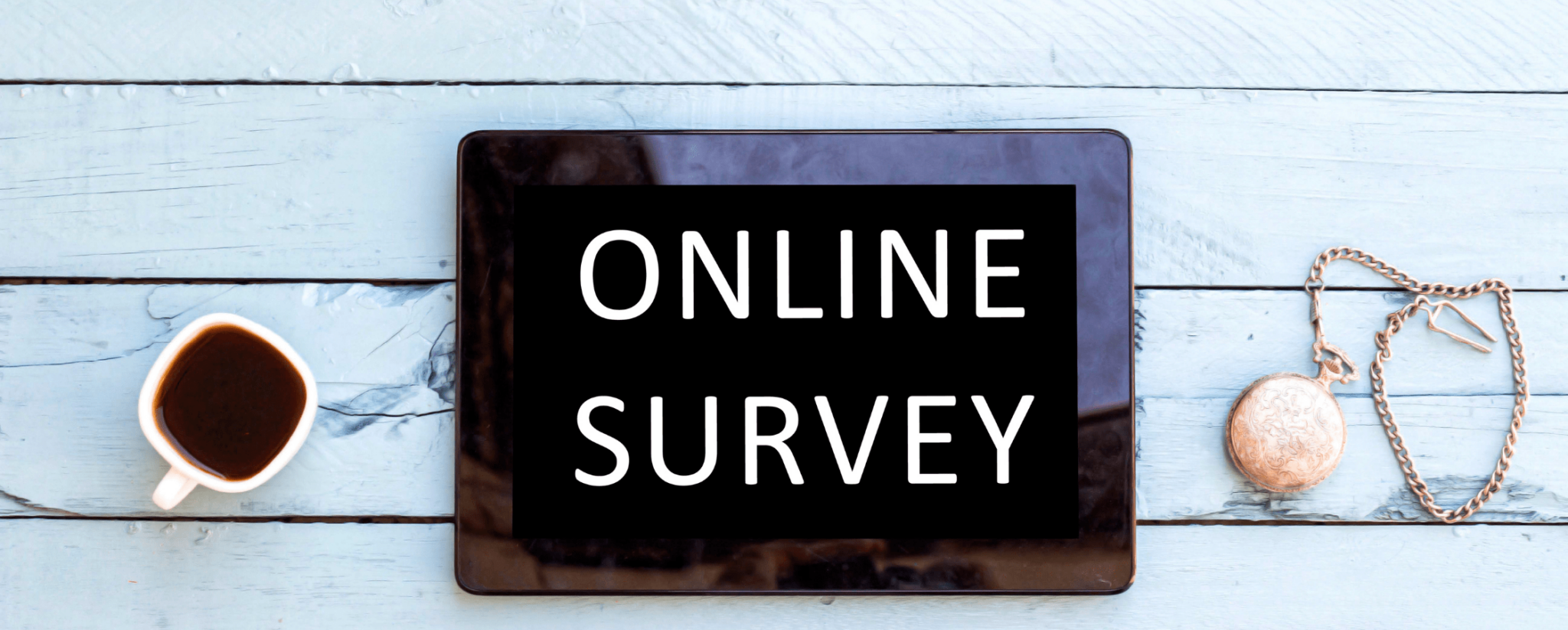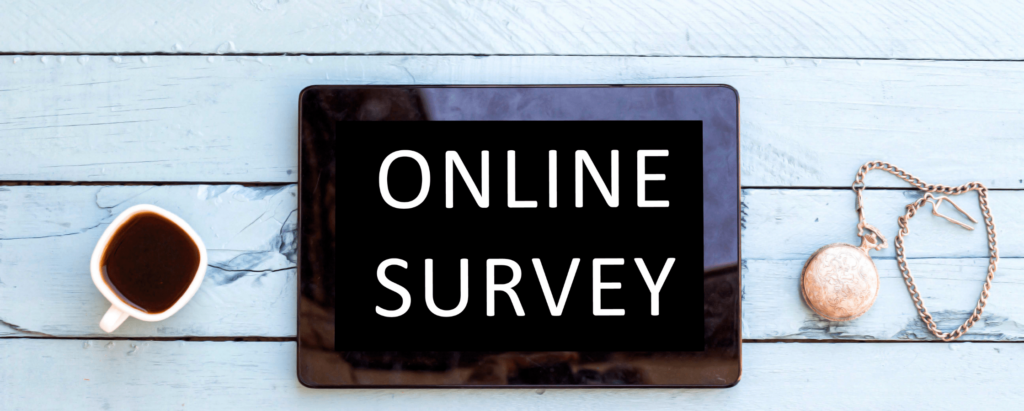 Taking online surveys won't make you rich, but it's certainly a legitimate way to make some quick free cash. The best way to approach online surveys is to utilize the time you usually set aside for mundane and unproductive tasks – such as binge-watching TV. This way, you can multi-task and make some free money whilst relaxing!
32. Survey Junkie
Survey Junkie is the go-to place to get paid for your opinion, become an influencer, and help brands deliver better products and services.
As a member, you will be able to build up your profile and have surveys matched specifically for you. And for every survey that you complete you'll earn points that can be redeemed for PayPal money or gift cards.
There are also community opportunities to participate and engage in behavioral market research. The Survey Junkie community has over 10 million members and gives you the opportunity to make free money from anywhere in the world, anytime, and on any device!
33. InboxDollars
With InboxDollars the proof is in the pudding – they've already paid out over $59 million in cash rewards. You can get paid to watch videos, shop online and you guessed it, take surveys.
Tap twice to load then open Video...
The company has been around since 2000, won multiple industry awards, and is also A+ rated by the Better Business Bureau. They pay out directly via PayPal, gift cards, and checks – no points – just pure unadulterated free money!
You can get your first taste with a $5 welcome bonus and also have the chance to win money, beauty samples, printable coupons, and much more!
Recommended: InboxDollars Review: Ultimate Guide
34. YouGov
You know when you hear those interesting statistics in the news, well chances are they were survey responses to a YouGov poll – and you can earn money giving your opinions too.
For every survey you take, you will earn points, and these can be exchanged for rewards – processed immediately by YouGov. They are continuously adding new rewards based on user feedback.
Most YouGov surveys are pretty short and should only take you about 6 minutes to complete – they usually consist of about 20-30 short questions, so you can blast through them and bank your points. Get paid with cash by deposit to your PayPal account or gift cards and the minimum threshold for redemption is 5000 YouGov points.
To get started you will need to answer some basic questions so they can build your profile – but guess what – you earn points for that as well!
35. Branded Surveys
Branded Surveys operate in much the same as most survey sites. Start by answering a few simple questions to establish your profile and then start receiving a variety of different surveys.
You collect points for every survey you complete and these can then be redeemed in the form of gift cards, cash via PayPal, or their proprietory Branded Pay option.
Once you earn 1,000 points you can then choose how you want to cash out and collect your earnings! Free money has never been so easy!
Their Branded Pay option is an exclusive payout system available to only U.S. members – and unlike PayPal, there is no need to worry about transaction fees or long waiting periods – money will deposit into your bank account in as little as 24 to 48 hours.
Now that's a free money hack I can get behind!
36. Toluna Influencers
Toluna Influencers promises that your opinion will have a direct impact on companies and how they distribute, market, or advertise new products and services to consumers just like you.
Participation in their surveys earns you points which can then be exchanged for cash and rewards. Make sure to accurately complete your profile on Toluna so that you will have a greater chance of being selected for specific surveys.
A few short questions will be asked to determine your eligibility for each survey – and if selected they normally last between 15 and 20 minutes. You can then redeem your points for cold hard cash, gift cards, and sweepstakes tickets for great new gadgets or getaways!
You even earn points for signing up and filling out your profile.
37. Opinion Outpost
Opinion Outpost is the perfect place to earn free money in your spare time. It's completely free to join and has over 2 million users worldwide.
You can earn points by taking part in online surveys, testing out new products, and watching ads. You can then swap your points for a choice of rewards including PayPal cash, pre-paid Visa cards, and a variety of gift cards.
The average surveys pay out about 10 Opinion Points and 100 points get you a $10 reward – so you could easily have your free money in no time!
Website Testing and Reviews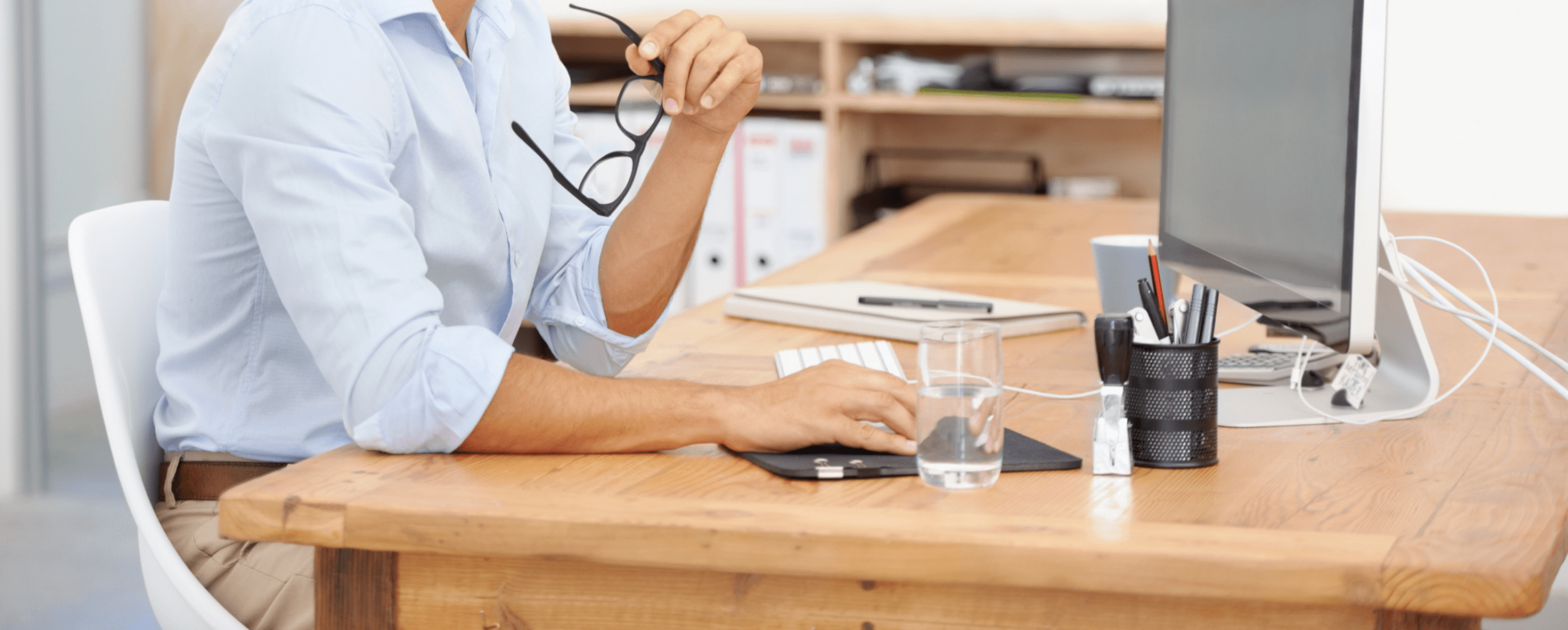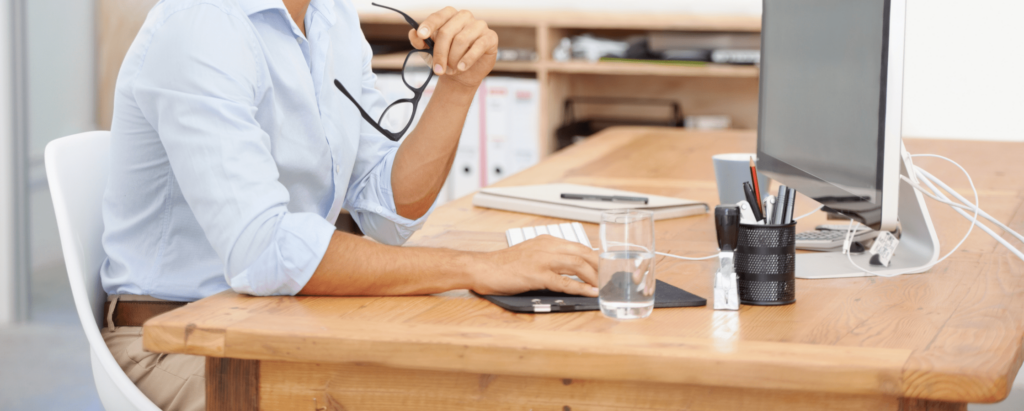 I've said it before and I'll say it again, I love user testing and reviews! The payouts are really good, the tasks are reasonably quick and it's a lot of fun! If I could make a full-time income testing websites and apps then I'd quit the day job without hesitation!
You will need to read the instructions carefully and execute the directions professionally. Often, you will be required to record yourself navigating a particular website and narrate your real-time experiences. For this reason, a high standard is required before they payout. But when they do, it's free money in the old back pocket.
38. SliceThePie
If you fancy yourself a bit of a music aficionado then you'll love SliceThePie – it's a website that has quickly become the web's largest music review engine and now provides instant feedback to major US record labels and thousands of independent artists each and every month.
The concept is simple. The better the reviews you write the more money you can earn – and so far they've paid out over $6 million and have had over 50 million reviews submitted.
When you sign up you can choose the category of music you would like to review and start straight away. You'll need to listen to at least 90 seconds of the track and write in as much detail as possible. The amount you get paid is based on the quality of your review and this is judged on a star rating system.
All earnings can be withdrawn to a PayPal account and the required minimum is set at $10. Finally, you also have the opportunity to review different categories including fashion and mobile phone accessories.
39. UserTesting
I've been using UsertTesting for over 2 years now and have always been extremely pleased with the whole operation. The tests are easy to follow and they provide clear instructions and a clean platform design.
The money always gets paid straight into my PayPal account and I've always had my tests confirmed. You can increase your chances of success by following the directions exactly as written, speaking audibly and succinctly, and putting a bit of personality into the proceedings.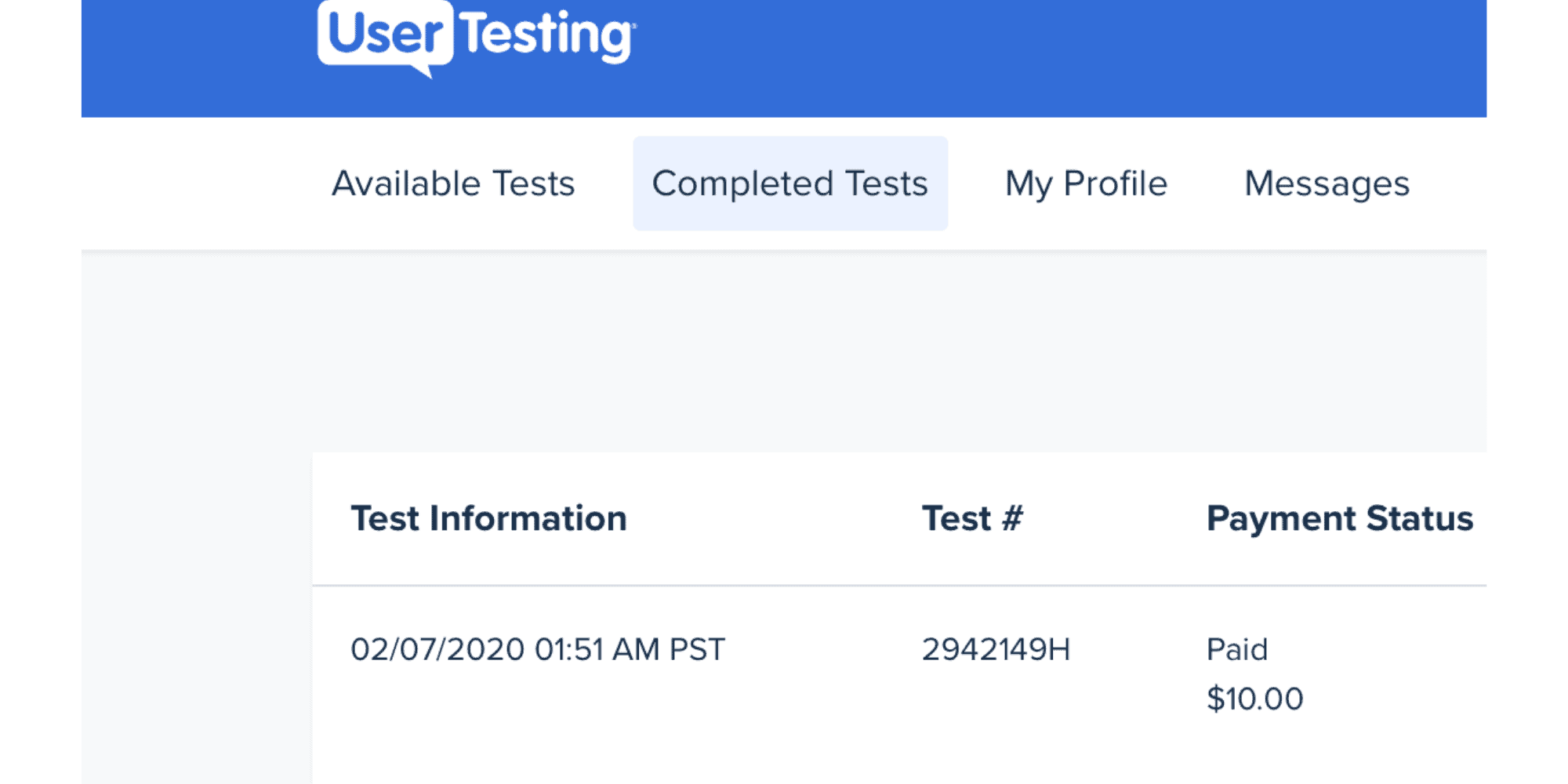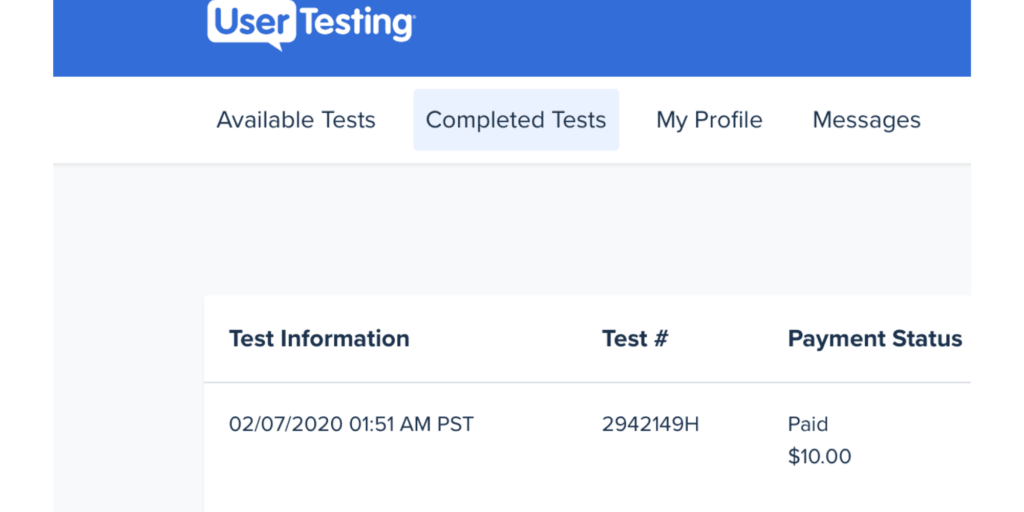 You earn a straight $10 for every test you complete and they normally take about 20 minutes, but I normally get them done in about 15. There are also opportunities to earn considerably more with interviews.
You won't be eligible for every test they send your way, but if you answer the criteria questions truthfully you'll be surprised how many opportunities you get.
40. UserLytics
Very similar to UserTesting – UserLytics requires you to simply rate websites and applications based on a given set of instructions you are required to follow. This is one of those free-money hacks that pays well and can be very successful if you provide quality feedback.
You can do the tests from home, on your own time, and whenever you are free. You'll need a desktop computer, either Mac or PC with recent operating systems – a microphone and for some tests a webcam. For the smartphone tests, you'll need an Android or iPhone and a forward-facing camera.
There is no need to be shy about recording yourself, you just need to narrate what you are doing as you complete the simple tasks required – and boom – free money!
Completed tests pay from $5 – $20 and some projects even pay as much as $90!
41. Respondent
Respondent is more of a high-paying research and study facilitator and in many cases requires the feedback of professionals. The main categories they advertise for are software developers, marketers, executives, enterprise software users, and business owners.
This is a really great way to make money and studies are carried out either remotely or in-person, but that is all specified in the project marketplace.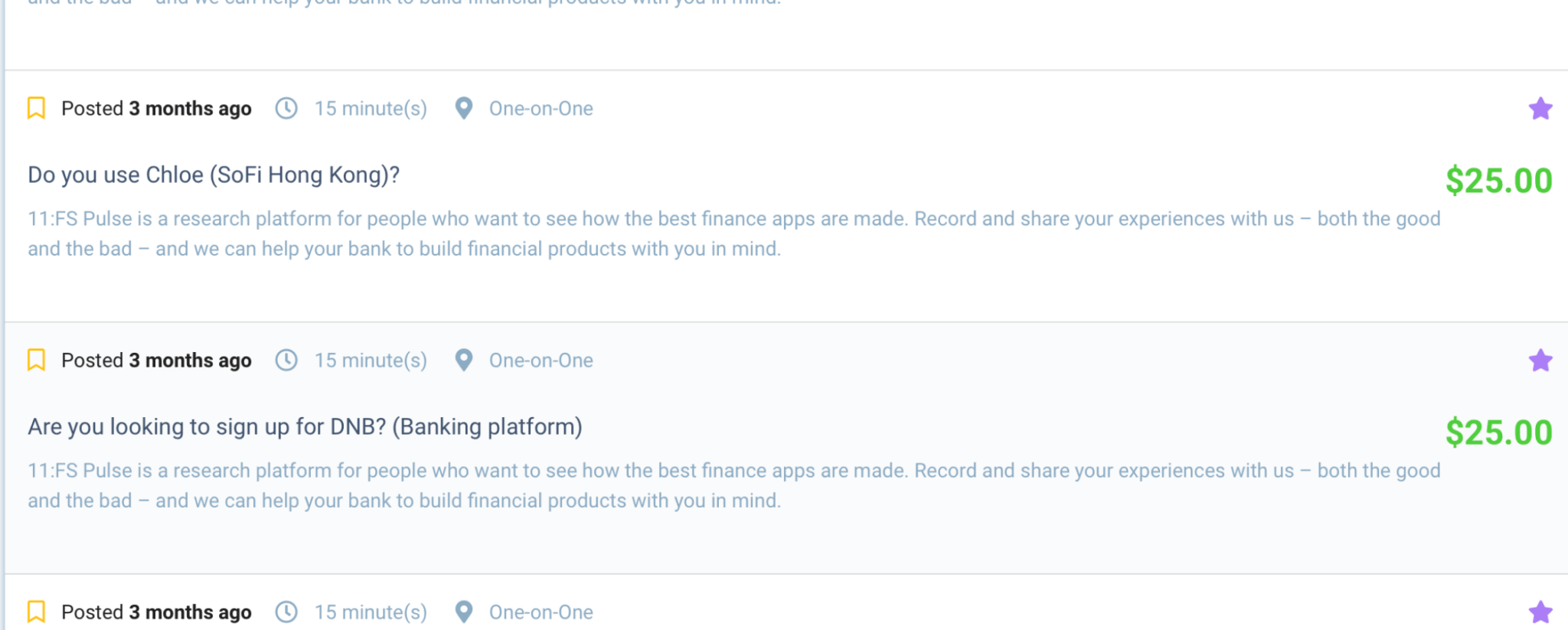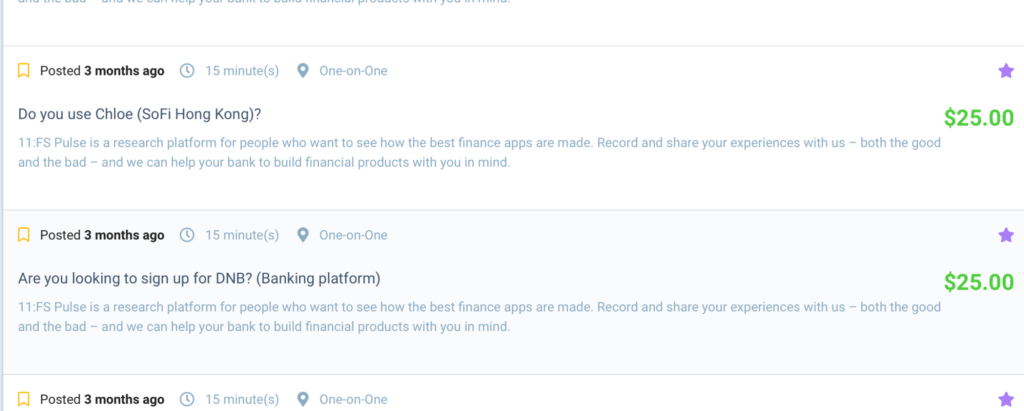 Many of the opportunities are short and sweet and offered in the $25 region for 15 minutes – which is pretty good. But what's really great about Respondent is the higher paying studies which can earn you an average hourly incentive of up to $500.
You can also get free money by referring people to take part in projects – $20 credit for each referral who completes a project and $50 if they're selected and complete a research interview.
This is definitely one of my favorite money hacks – and should be on everybody's go-to list.
Games and Quizzes Free Money Hacks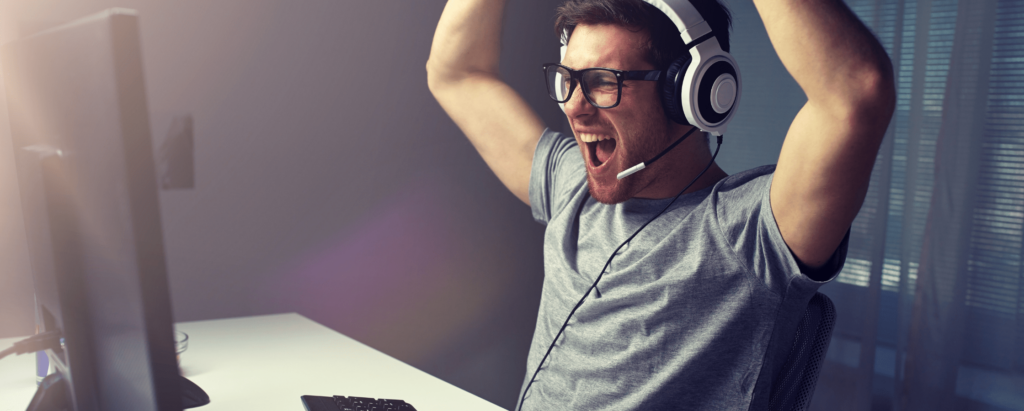 The dream job of every child who ever lived – getting paid to play games – is the very definition of free money. And guess what, you can!
This category of free money hacks is where the fun happens, especially if you're a gamer. If you're going to spend your free time glued to a screen, you may as well get some cash for your efforts.
42. Mistplay
Mistplay is the self-confessed number 1 loyalty program for mobile gamers – and for good reason. The app pays you to play games, and the more you play, the more you earn.
As long as you are 13 years or older and have access to an Android mobile device you'll be able to start raking in the free money. Well, maybe not raking it in, but definitely free money for basically playing around.
The app does not contain ads but instead makes its money as a service to game developers and testers. They pay for Mistplay's services to help identify and iron out the kinks in the games they are developing.
You'll make in the region of $1 per hour of gameplay, which admittedly isn't a fortune, but it is free. And if you are a serial gamer, then this can certainly buy you coffees for a week (if you don't drink too much coffee).
You will need to meet the requirements of each specific game, play for around two to five minutes, and then leave a summary of your experience at the end. This is how you rack up points which can then of course be exchanged for In-app credits, Amazon vouchers, gift cards, or even Steam codes.
Recommended: 17 Awesome Apps Like Mistplay
Recommended: Mistplay Review: Worth It?
43. Lucktastic
Lucktastic is a free app that "pays" you to play. I use inverted commas because it is widely reported that users have faced great difficulty in exchanging accumulated points for popular gift cards. The company has stated that in order to unlock the more popular gift cards you may be required to use partner apps.
I still think it's worth including in the amazing list of free money hacks because it's a well-designed app and there are lots of ways to win prizes. They have daily rewards, contests, scratch cards, offers, and friend referrals.
With such a large user base now actively playing to win, the odds have been greatly reduced – but that doesn't mean it's not possible. Lucktastic is a legit way to get free money – but just don't put all your eggs in one lucky basket!
Recommended: Lucktastic Review: Legit OR Scam?
44. Gamehag
Gamehag has a much more positive user experience (4.4 on Trustpilot) and is a legitimate way to get free money for playing games.
Once you have signed up for Gamehag all you need to do is play games for free, earn Soul Gems and then exchange them for rewards. The platform is available on Desktop, Android, or iPhone and you can signup with Facebook or email.
They have a huge variety of rewards on the website, including Amazon Gift Cards, Prepaid Mastercards, and Steam Wallet Codes. The required number of Soul Gems is clearly labeled next to each available reward.
Soul Gems are earned by completing in-game tasks, and the more Gems you earn the more rewards you can get!
45. Long Game
The Long Game app is described as the lucky banking experience and it pays you to save! You securely connect your bank account and earn rewards for your everyday savings. They have cash prizes of up to $1 million and over 25 games on the app including Spin to Win, Lucky Slots, Scratchers and many more added all the time!
Every time you save money you earn more chances to play and get your hands on that sweet free money. The app is totally free – and they make their money by sharing the profits they make with the banks on your savings.
They also have a spare-change round-up feature where your savings become completely passive. Every time you swipe your bank card the amount gets rounded up to the nearest whole dollar and that goes towards your Long Game savings – giving you more chances to play and win.
The app is available on both Android and iPhone and is a genuinely free way to earn free money – if your luck is good.
Recommended: Long Game Review: Gamified Savings
46. PlaytestCloud
PlaytestCloud is a platform designed to help game developers learn more about how players rate their games and if there are any issues that could be fixed.
You need to take a test to become a tester – which is unpaid. But if you are successful then you can test games and get paid – which for any gamer out there is essentially free money! Don't worry if you fail the test, you are allowed to retake it.
The pay for each test varies but generally speaking a 15-minute playtest and survey will have a payout of $9 – and this is via PayPal and shouldn't take more than a few days to hit your account.
All tests take place on either an Android or iPhone device and the screen and microphone will be recorded for the duration of the test – and you'll be required to talk out loud to leave feedback whilst playing.
So if you love gaming, take the test and start earning some free money now!
Sell Your Stuff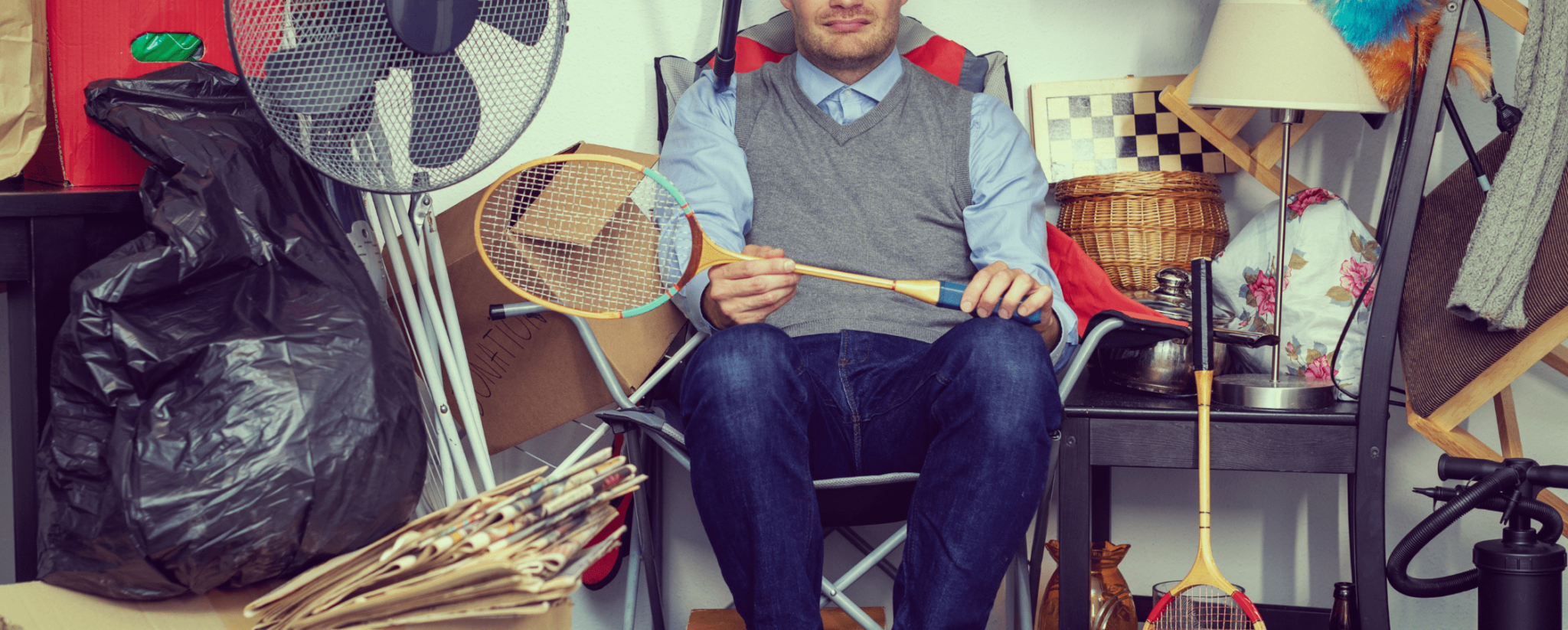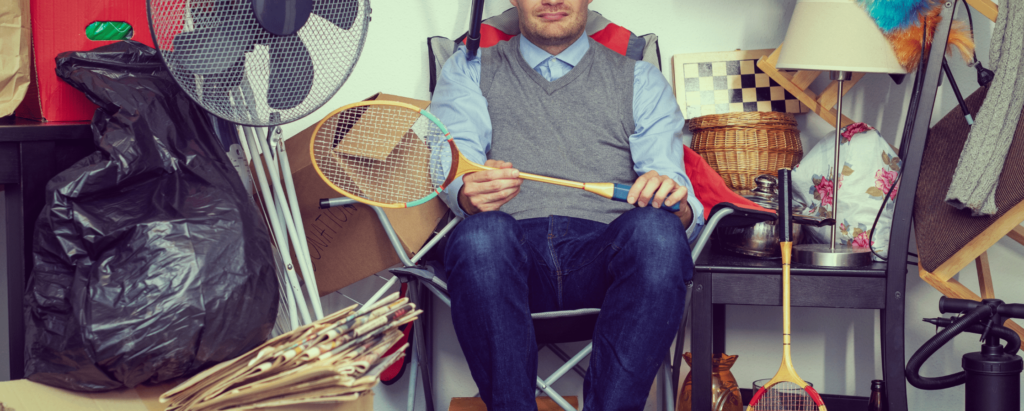 If you've got unused or wanted stuff lying around you're essentially sitting on free money – it's just yet to be realized! So when walking around the house, keep your eyes open for that hidden treasure that you could turn into liquid cash. There are some real gems in this section, and it's always worth having a yearly clear-out and seeing how much you can get.
47. Decluttr
Decluttr is one of the best free money hacks going – all you need to do is find the stuff you don't need or want and sell it for cash. You can sell CDs, DVDs, Blu-Rays, Cell Phones and Tablets. The whole process is fast, easy, and totally free.
You can get an instant online valuation, ship for FREE, and get paid!
They have paid out over $300 million to over 6 million happy customers and have fast next-day payments on goods received.
48. Honeygain
You probably never thought about all the unused internet power you might have lying around – well, flying around! Honeygain is a genius idea and one of the easiest passive income "free money hacks" around.
All you need to do is download the app to your favorite devices, get it set up and leave it running in the background. The more devices you have connected, the more free money you can make.
The Honeygain app securely shares your internet connection with no access to personal data – and sells this information to companies for various business services.
The estimated earnings for having 4 devices connected and sharing 8GB of data per day is $24/month – and they are also rolling out a new Content Delivery feature where you can earn even more money.
You obviously need to ensure you have an unlimited internet data plan – but if you do, you may as well get paid for what you're not using.
I love free money hacks, I love even more passive income ones!
49. BookScouter
Every year I go to throw out my old University textbooks, and every year I end up looking through them, getting nostalgic and then putting them back. If you're not the sentimental type though, getting free money for your old textbooks is easy with BookScouter.
Bookscouter is the world's largest textbook buyback price comparison tool and they offer free shipping and you're often paid the same day your book is received.
So if you're no longer in need of Introduction to MacroEconomics 101, sell it on Booscouter and line your wallet with some free dosh.
50. Whistle
Whistle is another great way to sell your old tech. They have a score of 4.7 on Trustpilot and are accredited by the Better Business Bureau. They will give you an instant guaranteed offer, with no surprises and no risk.
Once you have accepted your offer from whistle you'll receive a free shipping kit, which includes everything you need to ship for free as well as in-transit insurance and live tracking!
They also pay within 24 hours of receiving your device via PayPal, Gift Card or Check. So if you're anything like me and like to hoard old devices, take the time to get a free offer and make some free money by simply sending them in!
51. Flyp
If you love to buy new clothes then you could be sitting on a gold mine of free money! Flyp is the website that takes care of selling all your old outfits effortlessly – so you can just sit back, relax, and earn.
Flyp connects you to a network of independent Pro Sellers, and they will sell your clothes for you and handle everything from pricing, packing, and shipping. All you need to do is take one photo of each item (which can include handbags and shoes) to create a Lot.
You then simply send in your Lot and the Pro seller will get to work – you'll then receive your payment minus their commission.
52. Sell Back Your Book
Sell Back Your Book is another great place to make free money for the books you longer need. Their prices are continuously updated so they can offer the best value – they also provide free shipping and all payments are processed within three business days of your item arriving!
This service differs slightly from Bookscouter as they specifically don't buy textbooks or examination copies. But you can check if your book is eligible for sale by simply inputting the ISBN number on the website.
The company has paid out over $10 million so far – that's a lot of cash!
'Extremely Alternative' Free Money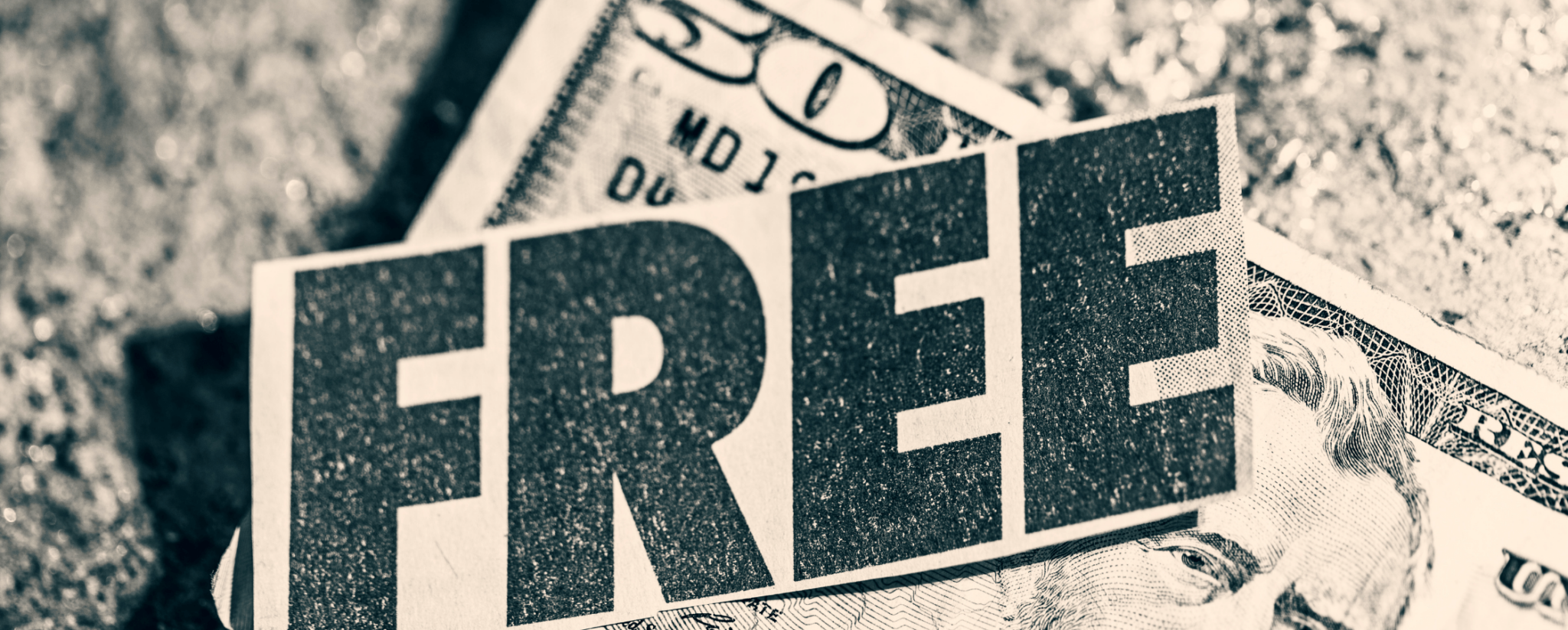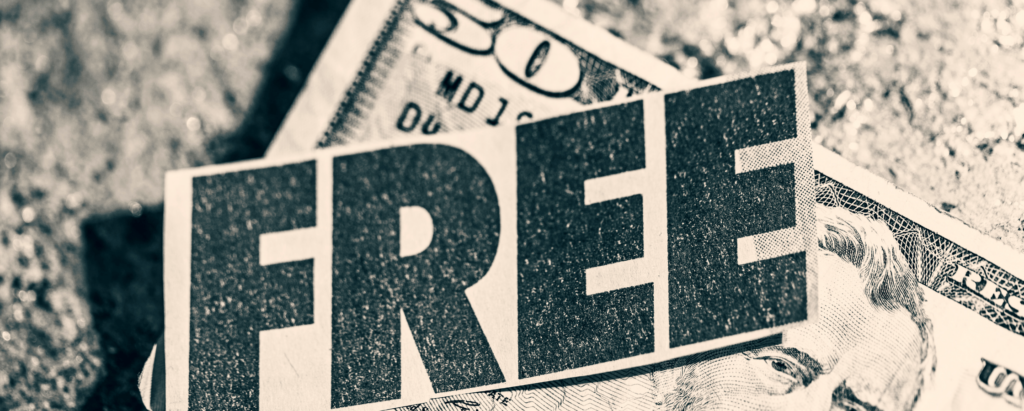 There are definitely some less conventional ways to make free money – and these are often the most exciting, but also the ones to be most cautious about. I haven't included anything on this list that one would deem to be illegal or even unethical – but you should take the time to consider your own views and beliefs beforehand.
53. 'Sugar Relationship'
This is perhaps the most controversial suggestion on this list – but the thing is – it works! Becoming a 'sugar baby' (and guys, you can do it as well) is a legitimate way to get free money.
Seeking Arrangement is a website where you can "define an arrangement" between two consenting adults and specify in your own terms exactly what that means. The website promotes these relationships as a way to earn mentorship from highly successful and well-off individuals.
Without going into too much detail (I'm sure you've figured out the most popular sort of arrangement) you can pretty much ask for whatever you want and the sugar daddies will decide if an agreement can be made.
I do know of a couple of people who have managed to get $1000+ shopping sprees paid for – and this was just to have dinner.
If you do decide to use this service, make sure you tell someone that you trust what you're doing and keep your wits about you.
54. Unclaimed Money Search
Finding out you're owed unclaimed money from the Government is tantamount to winning the lottery – and that's such a good free money hack.
The federal government doesn't have a central website to find unclaimed money, but here are a few official databases you can use:
55. Ask Millionaire For Money
Could it really be that simple?
Well, there is certainly precedent for it – so it might be worth giving it a shot.
Percy Ross is a flamboyant millionaire entrepreneur who made his fortune in plastics – if people wrote him a letter requesting an amount less than $1000 he would send them a check.
So you never know, it might be worth trying to get some free money simply by asking. The hard part will be finding out how to contact your prospective millionaires.
One tactic you can employ is to use the free tool Hunter – which lets you scrape for email addresses from websites. So if you know a wealthy entrepreneur with an online presence – try firing off a well-crafted email.
56. Clinical Trials
You want free money but at what cost?
Clinical trials are by no means risk-free, and although they can pay extremely well, the long-term health implications are something you need to carefully consider.
Most clinical trials are done locally and you must ensure to find legitimate opportunities before embarking on this free money hack. Many studies pay between $300 – $1000, but you can sometimes find much higher paid opportunities as well.
The U.S. National Library of Medicine has a trusted resource database of privately and publicly funded clinical studies conducted all over the world – so this is a great place to start looking for money-making trials.
57. Lose Weight With HealthyWage
This free money hack kills 2 birds with 1 stone – you can get in shape and make some cash at the same time. And if you are serious about losing a few extra pounds, studies have shown that financial incentives and games are extremely powerful weight loss tools.
With HealthyWage you can either make personal weight loss bets, compete in teams with friends, or in corporate wellness programs. The team challenges are definitely worth considering because the top prize is an astonishing $10,000!
58. Walk With Sweatcoin
It might seem crazy, but you can actually get paid to walk. There has been a recent surge in these incentivized health promotion apps – and leading the pack is Sweatcoin.
You simply download the app to your smartphone device and let it run in the background. It counts your steps and banks them in your Sweatcoin wallet. Once you've accumulated enough points you can exchange them in the Sweatcoin shop for products, discounts, or even a $1000 PayPal payout – although this will require a fair few steps.
Related: How Much Can I Earn With Sweatcoin?
59. Advertise On Your Car
If you own a car then you might be driving around in a free money-making opportunity. Getting paid to advertise on your vehicle is a legitimate free money hack and effortlessly allows you to make a decent passive income.
Car wrapping is where you have a non-permanent plastic adhesive placed on your vehicle to advertise a company's product or service. Your car may need to meet a few basic requirements, but once approved, you can definitely make $100+ a month for absolutely no work.
That's the sort of free money hack we like to hear about!
60. Get Rid Of Junk Mail
One man's junk is another man's treasure.
Who would have thought there was free money in your junk mail? But the Small Business Knowledge Center will actually pay you to forward any direct communications you receive from carriers and financial institutions – typically materials such as New Product Announcements, Promotions, Sales Contests, and Newsletters from Independent Insurance Agents, Advisors, and Brokers.
They will actually pay you to send in your junk mail as often as you like – daily is better – and they will even supply you with Pre-Paid postage envelopes to send in your direct mail.
61. Mock Juror
Free money is at its best when the thing you need to do for it is actually fun!
And one of the coolest ways to make money online is to become a mock juror. If you've ever seen an episode of 'The Good Wife' then you'll understand the legal advantages to run a mock juror trial – but for these to work successfully they actually need people to act as the jury.
The pay isn't huge for these online trials ($5-$50) but getting paid to be part of your very own legal soap opera is a lot of fun – and at the end of the day getting paid to have fun is always a worthwhile free money hack!
You can try some of these places to start making money online with mock jury trials right now:
Money Hustles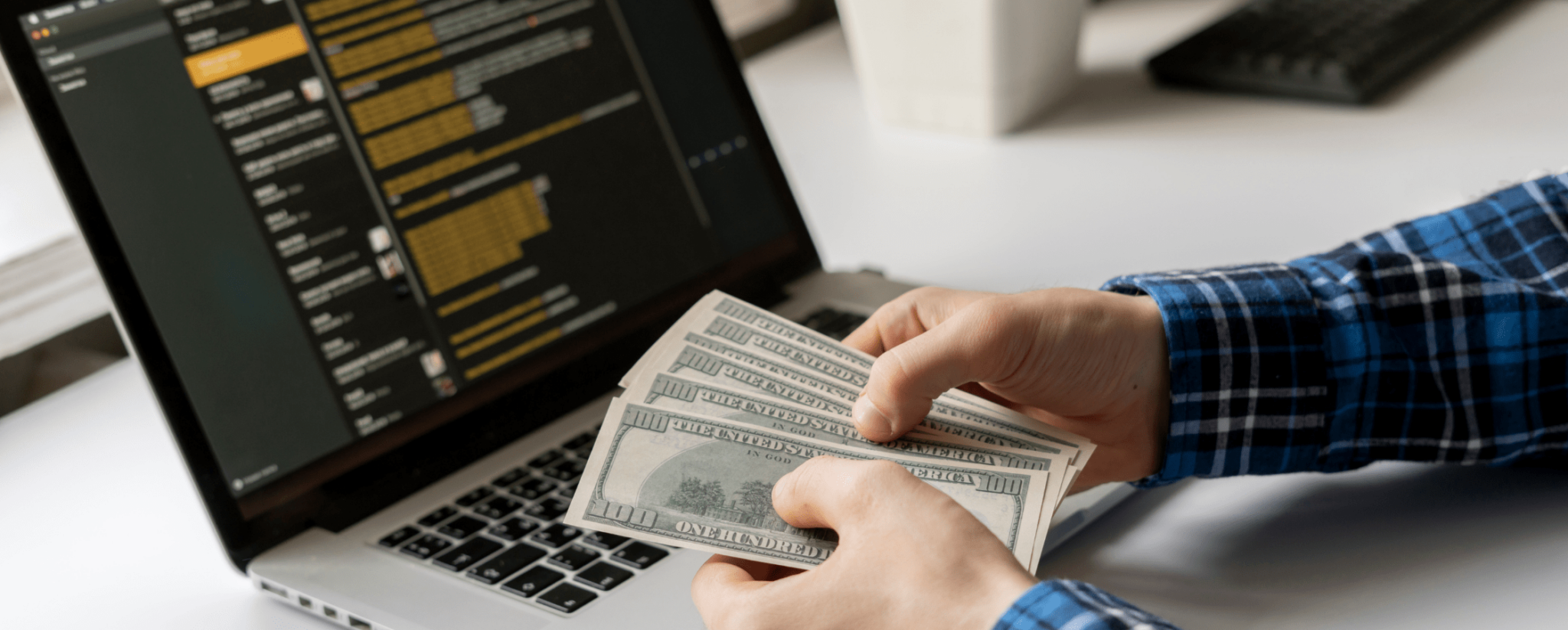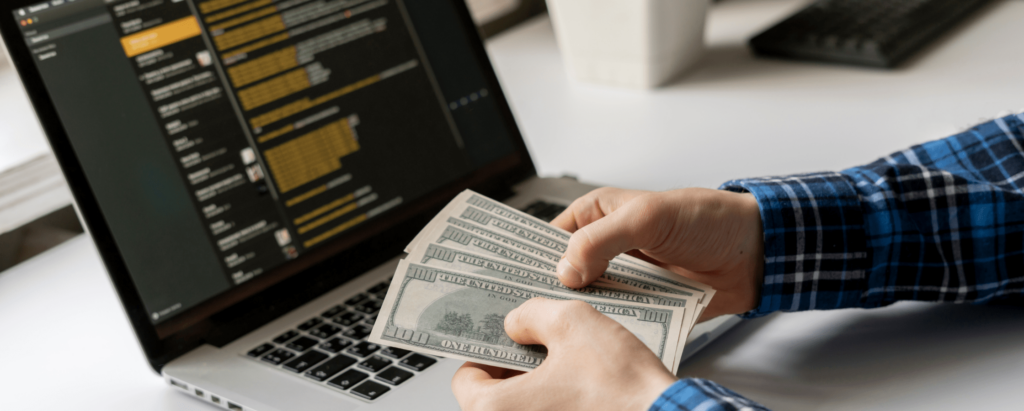 It would be remiss of me not to at least mention a few side hustles you can start relatively easily. And while this money is not free – it will require dedication and time – and it's still a valid way to make money with very little upfront costs. That's why I have just included a couple of my favorite side gigs that can definitely earn you some decent extra cash!
62. Rent Out A Room
Airbnb is a truly great way to make some extra cash, and in terms of upfront costs, there is very little depending on your residential status. If you have a decent-sized home and you're in an optimum location then you can really do well with this hustle.
You can even just rent a room out which could appeal to business people and this limits the disruptiveness of your schedule. If you're away from home on a regular basis then this really starts to look more like free money, because your home is not being used anyway so you may as well get paid for it.
Setting up a good profile and a detailed listing are all key components to doing well with Airbnb. And according to research from Earnest, the average Airbnb host makes about $924 a month.
63. Flea Market Flip
Do you know what makes a great business mind? Finding value where others do not! And that's essentially all there is to Flea Market Flipping – the economic principles behind its success are as old as time itself.
Find something to buy that you believe to be either undervalued or could have value-added – and then sell it for more than you paid! And the flea market is rich pickings for these sorts of items. So much so in fact Rob and Melissa made $75,000 in just one year – only working 10-15hrs/week.
And you can learn exactly how they do it in their Flipper University, and start making some real life-changing money!
64. Bookkeeping
Did you know you don't need a college degree to start your very own virtual bookkeeping business? In fact, there is very little in terms of start-up costs, and you could have your own business with lots of high-paying clients in no time.
Virtual bookkeeping is a way to record and manage financial transactions for a business from a remote location. You would be responsible for tracking income and expenses for a company to improve its profitability.
Bookeepers.com flagship course can teach you to build your very own virtual bookkeeping business from scratch, attract high-paying clients, and skyrocket your profitability.
So if ditching the 9-5 grind and working on your own schedule sounds good, consider taking the Bookkeeper Launch Course today – and a new beginning could be just on the horizon.
Take the FREE discovery series to find out more.
65. Teach Kids Yoga
I have always been a firm believer in doing what you love, and when you are fortunate enough to be in that position, getting paid really does seem like free money.
That's why Pretzel Kids Yoga is such an appealing side hustle. Once you become a fully licensed Pretzel Kids yoga instructor, you can then run your own classes and events. Not only can you help kids get fit, but you'll also teach them to develop positive self-esteem and learn yoga – all while having loads of fun!
The Pretzel Kids yoga curriculum was actually developed by educators, and that's one of the reasons the program works so incredibly well. The course will give you a complete roadmap to start, build, and grow your very own Pretzel Kids business.
Could there be a better way to make some extra cash?
Recommended: Free Baby Stuff + Awesome FREE Samples
Free Money Hacks Tips For Success
I love free money hacks because I'm a total nerd when it comes to making money online! Having run my own business for well over a decade I still get a buzz from increasing my bank balance; even if only by a small amount! It's definitely a better feeling than spending money, ill tell you that for free!
Whether you're on a tight budget or simply trying to grow your wealth little by little, free money hacks can provide a quick and hassle-free way to achieve greater financial prosperity. The internet is littered with marketing campaigns, signup bonuses, incentives, and deals and is ready to be exploited by the canny money-maker!
And instead of sifting through the deluge of junk, spam, and false promises this curated list of Awesome Free Money Hacks can get you on the right path to fattening your wallet.
Before you jump in though, here are a few pieces of advice that would be wise to implement whilst hacking your way to floods of free money:
Final Thoughts
There you have it, an epic list of free money hacks! There are a number of exciting opportunities to make money online, at home, on your phone, and in places, you may never have thought to look.
I would suggest making your way through the list at your own pace because some hacks are easier to execute than others. There is over $10,000 worth of potential free money contained within this article – possibly more – all you need to do is act!
Finally, if you have any exciting, unusual, profitable, or noteworthy hacks to get your hands on "free money", please let me know – and I'll be sure to include them.
Check out this Givling Review to see how you can win up to $50,000 by answering trivia! That's a nice chunk of free money!
FAQs
How can I get free money right now?
The best way to get free money immediately is either with welcome bonuses from Swagbucks, MyPoints, or Ibotta or if you need to access larger amounts of cash the Earnin app lets you take a portion of your future unpaid salary – for free.
How can I make $100 a day?
Making $100 a day will require substantial investments with large amounts of capital and long-term sustainable returns. You could also start a side hustle – but this is not so much free money, as it will require your time, skill, and commitment.
How can I get free money every day?
Free money every day can be enjoyed with interest payments from investments, cashback apps for everyday shopping, rewards platforms, and passive income earning apps such as Honeygain.
How do I stay safe online using free money hacks?
Only give your personal data to trusted services such as those included in this article. It is a great idea to use a secondary email address to further protect yourself against fraud and spam – and ProtonMail is a top-level encrypted mail provider that also offers a VPN.
Free Money Hacks