Disclosure: This post may contain affiliate links. If you click on a link I may make a small commission at no extra cost to you. You can read the full disclosure here.
Last Updated on February 5, 2023 by Chris Panteli
Easy Things To Rent Out For Profit
Are you looking for ways to earn some extra money with things you may already own?
What easy things can I rent out to make money?
Many of us own plenty of easy things to rent out for profit. If there is a demand for the items you have, then there is a potential for money to be made. Finding the most profitable items will largely depend on your ability to be without your chosen rental item, for what duration, and under what circumstances.
The truth is the average American adult spends $1,497 a month on nonessential items, which is why we have seen a huge shift toward the rent-as-you-go model. This has inspired a number of peer-to-peer rental marketplaces to combat this wasteful spending – and has increased the demand for people with stuff to rent out.
And the upside to the person renting out their things is extra cash in the bank – often for very little work!
Benefits Of Renting Easy Things Out To Make Money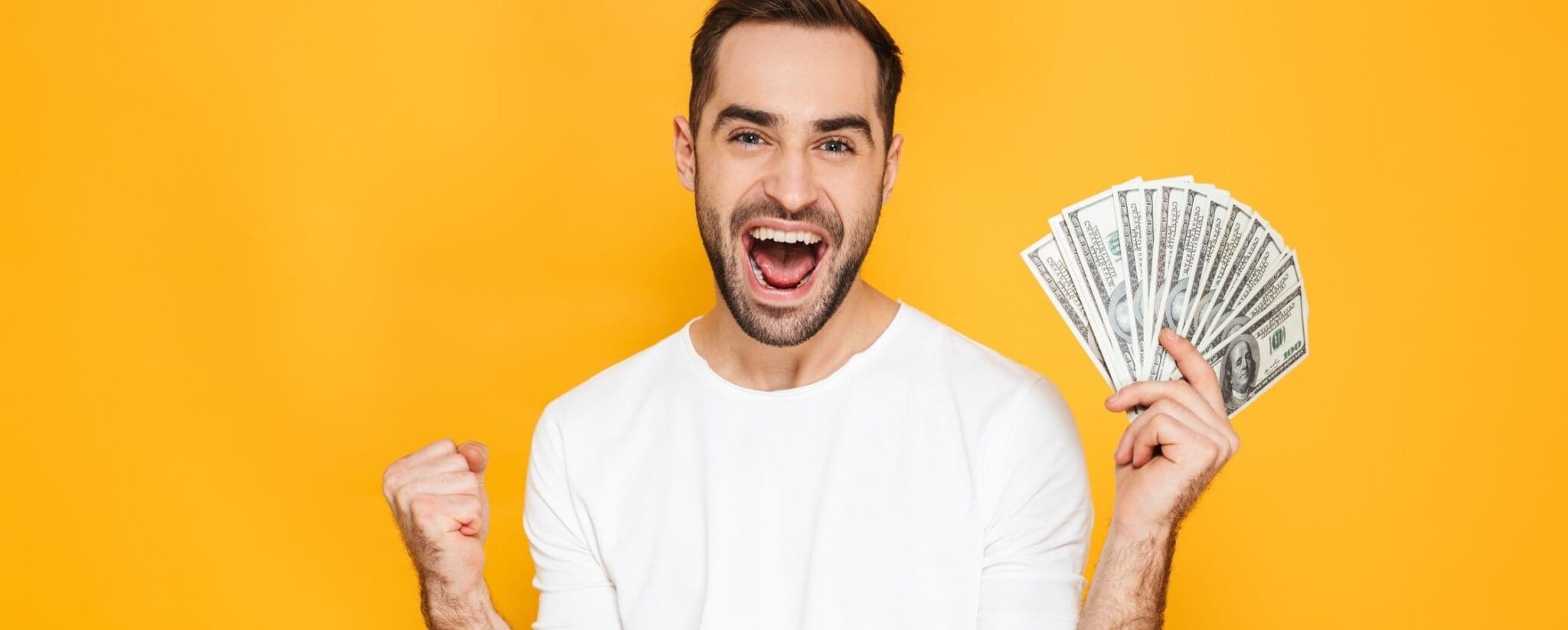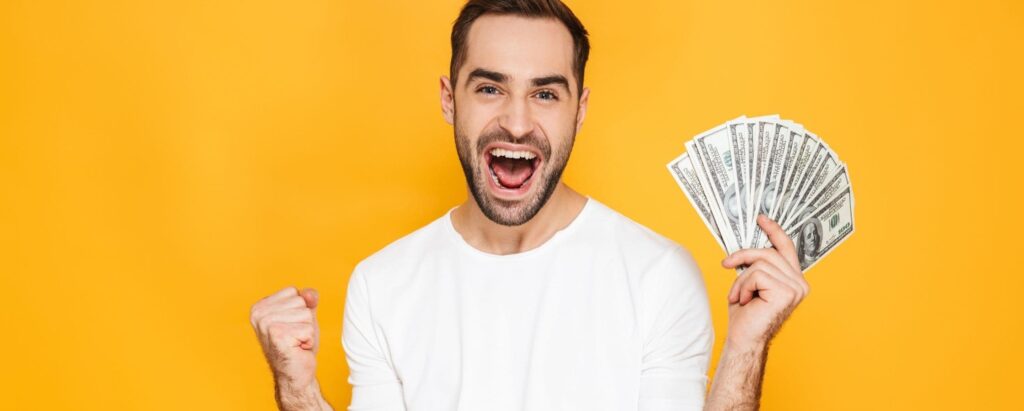 If you are looking for ways to make money, then renting out your things, home, or vehicles is a great way to earn. One of the top reasons why is because you are getting paid for exerting very little effort!
All you need to do is own something that other people want to use, and hey presto, you can start earning!
As well as earning extra cash, you are also helping other people. Not everyone can afford to buy what they may need, but being able to rent an item, space, or vehicle means they can get what they need for the time they need it.
A final benefit of renting things out to make money is that you are helping the environment. Instead of throwing things away or others having to buy more stuff, the rental system allows things to be shared.
If you are passionate about the environment renting your stuff out is a great way to do your bit for the planet!
Recommended: 37+ Ways To Get Absolutely Free Money
32 Things To Rent Out For Profit
I've compiled this awesome list of things to rent out so that you have plenty of options to consider. To make things easier, I've broken this into 3 clear sections; high-earning things to rent out, simple items to rent out, and unusual items to rent out.
There are no limits to how many of these you could do. Use as many as you can to maximize your extra income.
What will you do with the extra money?
Pay off debts, build savings, or a dream vacation are just a few ideas of things you could use the extra money for.
High-Earning Things To Rent Out For Money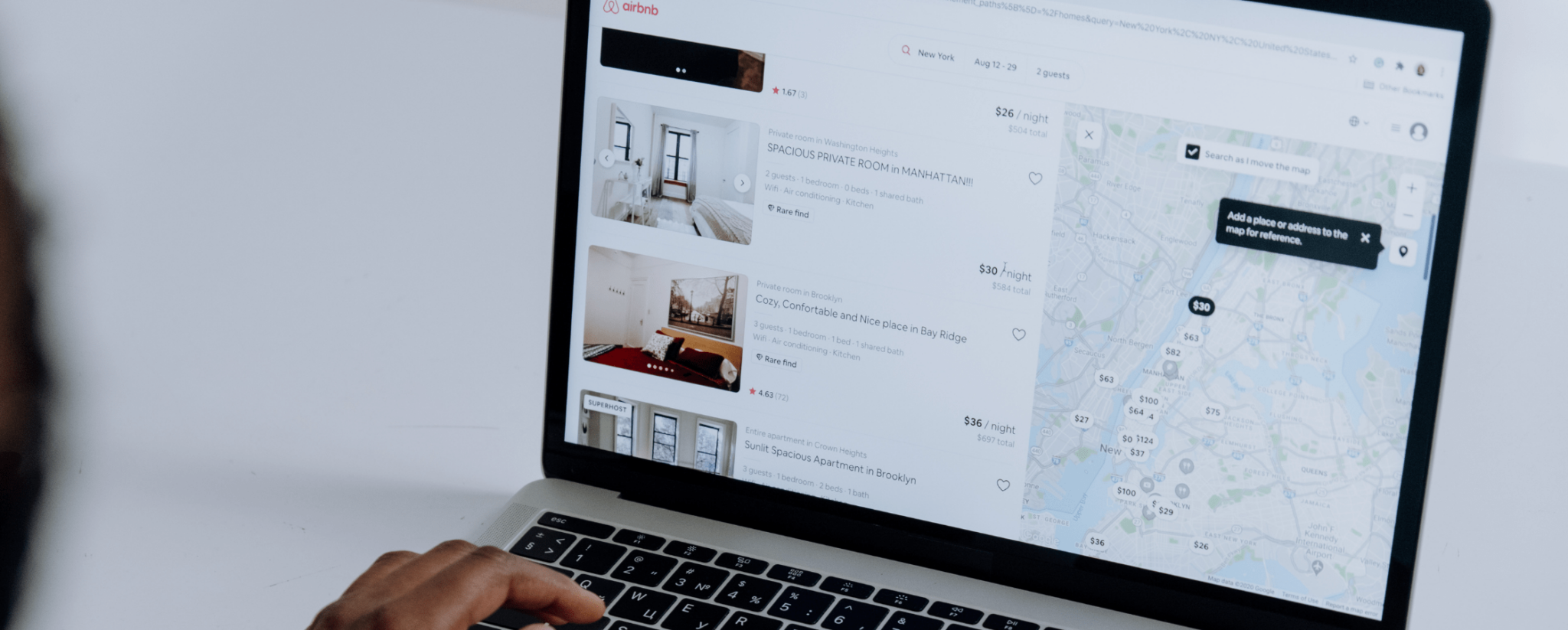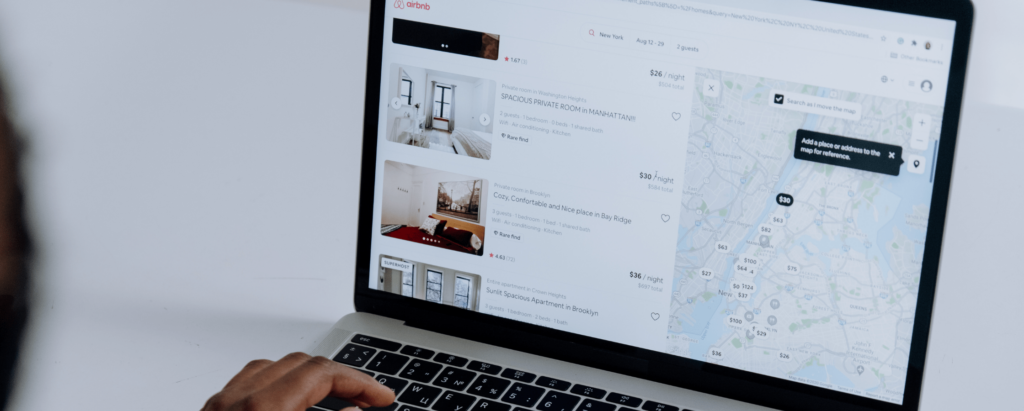 First, let's start with the big money items. Many of these opportunities pay thousands of dollars per year.
If you have the right things to rent out, then one or more of these rental programs could easily turn into a full-time income!
1. House
If you have a spare room, a second property, or you frequently travel and leave your home empty, then you could make some serious cash renting out your space on Airbnb. The Airbnb platform connects people looking for accommodation with someone like you that has space they can rent out.
Using Airbnb to make money from your property is a fantastic opportunity for any property owner because you have total decision-making power. Bookings, pricing, house rules, and more are all entirely within your control.
Airbnb is a worldwide company that boasts some impressive figures. Globally, there are more than 6 million Airbnb listings and over 150 million Airbnb users, and every night approximately 2 million people are staying in accommodation booked via Airbnb. Pretty incredible stuff!
Making money on Airbnb will be dependent on many things. If you live in a popular destination, then you are going to make a lot more than others that don't.
For anyone lucky enough to own an entire property that they can rent out, you could earn 6-figures a year!
You do need to make sure the property is cleaned and maintained to a high standard. Wi-Fi and other amenities will also be expected as standard.
If you have concerns about strangers coming to your property, then the good news is that Airbnb does offer plenty of protection. All guests must provide ID and agree to your house rules before booking. Airbnb also gives you 24/7 worldwide support plus damage and liability protection.
Insurance is included to cover your home and possessions up to $1 million, and a further $1 million of cover is made available in the event of an accident.
There are no fees to join Airbnb, and you are charged a 3% flat fee per reservation. How much you list your property for is entirely up to you, and you can get paid via PayPal, direct deposit, or other methods.
2. Car Or Van
If you have a car or van that you don't use, then you could be sitting on a potential gold mine!
Turo has built an innovative platform that lets you earn money by renting your vehicle to travelers. Getting started is easy – signup for free, create your listing, including photos, and start earning!
When a rental is agreed upon, you can drop the car at an agreed meeting point, or the customer can come to you to collect it. At the end of their trip, they can either drop your car back with you or meet at a designated spot.
Prices are based on numerous factors, including car valuation, the time of year, and other data. You will keep up to 85% of the trip price or up to 90% if you decide not to add insurance. However, you may still need to buy insurance elsewhere, so this might not be worthwhile.
Turo includes liability insurance worth up to $1 million. Plus 24/7 roadside assistance. As part of the agreement, you have full control over things like mileage, gas usage, and price.
The big question – how much could you earn?
According to Turo, average earnings amount to $706 per month! That's based on vehicles that have been used for at least 12 trips, with everything else being average. Per year you could potentially earn $8,472!
Diversifying your investment portfolio is highly recommended. By having an investment strategy that is not limited to stocks and shares only, you have a better chance of absorbing economic shocks and still seeing your wealth grow.
Recommended: How to Make Money Renting Your Car on Turo
3. Money
Peer-to-Peer lending can be a fantastic addition to any investment portfolio.
Prosper is one such investment platform that has seen historical returns of 5.4%. If you are willing to take some risks and invest in higher-risk funds, you could see returns of up to 10%!
The process of getting started is simple. Create your Prosper account with a minimum investment of $25, and start renting out your money. You could spread your investment between high-risk and low-risk lending funds or put it all into one.
Always remember that investments carry risk – never invest more than you can afford to lose!
4. Website
As you search online for ideas on how to make extra money, no doubt you've heard of things like setting up a blog to earn from affiliate marketing. However, did you know that allowing adverts on your site is essentially renting it out for profit?
The idea is a simple one – build a website that ranks on the 1st page of Google. This will generate substantial, targeted traffic to your website, attracting advertisers.
Want To Learn How To Explode Your Organic Search Traffic with SEO?
The Stupid Simple SEO course by Mike Pearson has helped me grow my organic search by over 100% in just a few short months – and it can help you to explode your traffic as well.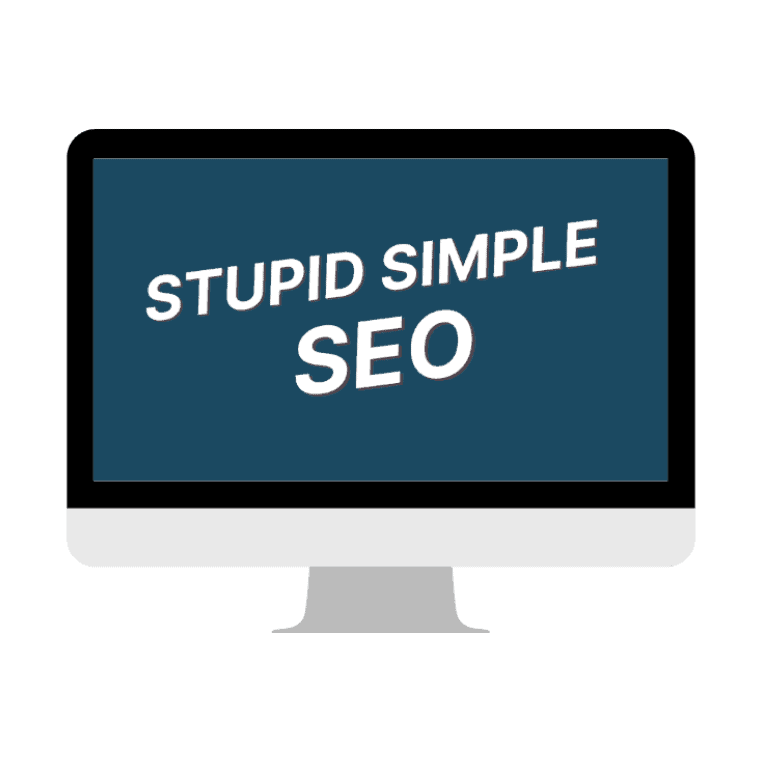 Once integrated with an ad network, they will then use your website to show adverts to your visitors and pay you for the privilege. It's essentially a profitable and passive way to generate income from your valuable piece of online real estate.
It sounds easy, but you do need a good understanding of how to create high-ranking websites. If you do, then you could make a substantial amount of money!
I have been using Ezoic for a while now, and they allow me to display high-quality ads to my readers – whilst maintaining a pleasant user experience. They also have unbelievable customer support and some of the smartest tech people on the planet!
5. Vacation Property
If you are fortunate enough to own a vacation home, then you could make money by renting it out to travelers looking for accommodation.
VRBO (Vacation Rental By Owner) has been connecting travelers and property owners for more than 25 years. As an industry leader in the vacation rental market, they offer an easy-to-use platform that allows you to earn great money from your property!
Start by creating a listing showing photos of the property. Decide prices, house rules, dates of availability, and more. You have full control over all aspects of the rental. Then, sit back and wait for the money to roll in!
6. RV
Owning an RV is awesome as it allows you the freedom to explore in comfort. However, most RV owners only use them for a few weeks a year. RVs are not cheap – so a great way to offset the cost is to rent your RV out and start getting some money back!
You can signup to RV Share for free and, according to their own data, earn up to $40,000 a year!
When listing your RV, you are in complete control. The amount you charge and how many nights a renter can keep your vehicle is entirely up to you.
RV Share handles payments, insurance (if added), 24/7 roadside assistance, and, importantly, verification of every renter.
By renting out your RV, not only are you making extra money, but you are getting back some of the money you spent buying the RV. A win all around!
7. Bike/Surf/Snow
Do you own a bike, surfboard, or snowboard? Anyone that does could easily make a decent rental income from their equipment when not using it.
On Spinlister you can quickly list your item for rent. Rentals can be paid for either hourly, daily, or weekly, which makes it an ideal opportunity to make extra cash.
Listing your ride on Spinlister is free! Spinlister charges a flat rate of 17.5% from any rentals. Protection for your ride is included as part of the agreement. Spinlister will cover bikes up to $5000, surfboards up to $2000, and skis or snowboards up to $1000.
In addition to this coverage, Spinlister thoroughly vets renters to ensure their trustworthiness.
All you need to do is list your ride and wait for payment. Payments are made by check or PayPal 10 days after the rental ends.
If you live in a popular area, then you could turn this into a profitable side business. Invest in some quality bikes, surfboards, or snowboards and rent them out.
According to Spinlister, you can earn up to $500 a month renting out your ride. If you had 10, then you could be earning $5,000 a month! That's $60,000 a year!
Not bad for simply renting out your gear.
8. Boat
Getting out on the open water is one of the most enjoyable hobbies you can experience. If you live near water and own a boat, you probably already understand this. The downside to boat ownership is that you can't always use it as much as you want to!
Thanks to services like Boatsetter you can at least make some money from your boat when it's not in use.
Boatsetter lets you set pricing, boat rules, and availability. As part of the agreement, Boatsetter offers 24/7 customer service, insurance (if selected), and a thorough background check for renters.
All payments are made by direct deposit, and Boatsetter takes a fee of up to 35% depending on the options you select. If you have a boat, this could be a lucrative side income!
9. Truck
Would you like to earn up to $25,000 a year? If you have a truck or van, then you could earn up to that amount simply by renting it out.
Fluid Truck is a peer-to-peer lending platform that allows you to earn by renting out your vehicle when you are not using it. You can list your truck for free, including the ability to set the times it is available for rent.
Liability, theft, and damage insurance are included – make sure to check the policy for full details and limits of coverage.
Fluid Truck verifies every driver using DMV records and other public records. All lenders and borrowers can review each other after every rental as well. This data means you can rent your vehicle to drivers that are vetted and proven reliable. Accidents do happen, but thanks to these features, the risk should be minimal!
10. Motorcycle
Renting out your motorcycle, scooter, or three-wheeler is simple, thanks to Riders Share. It takes less than 10 minutes to create your listing, and you can start earning.
Top lenders earn over $6000 a month! That's not bad for simply renting out your motorcycle.
Using a platform like Riders Share to rent out your bike not only lets you earn but also provides you additional security. Renters are vetted, insurance is included, and Riders Share handles all payments.
You simply create your listing and enjoy spending the money!
11. Inflatable Bounce House
One rental idea that could be lucrative is buying an inflatable bounce house to rent out. Kids' parties, local events, and carnivals are all regular sources of rental income for a bounce house.
Growing an inflatable bounce side hustle could see you turn it into a full-time business. Both adults and kids love to have a bounce house at their events!
To help get you started, check out this comprehensive guide – How to start an inflatable bounce house business. Learn all you need to know, including pricing, taxes, and legal responsibilities.
12. Swimming Pool
Having your own swimming pool is awesome. You can swim any time and get some great exercise. A bonus of having your own swimming pool is that you can rent it out to make extra income.
Signup for free at Swimply to start doing this, and you could earn as much as $10,000 a month!
Spend a few minutes creating your listing, and you are ready to start earning. You do get the chance to speak to renters before agreeing to rent out your pool which gives you greater control.
If you are concerned about liability, the good news is that Swimply includes insurance of up to $1 million for general liability claims.
All these benefits mean that anyone renting out their swimming pool can make great money.
Simple Items To Rent Out For Money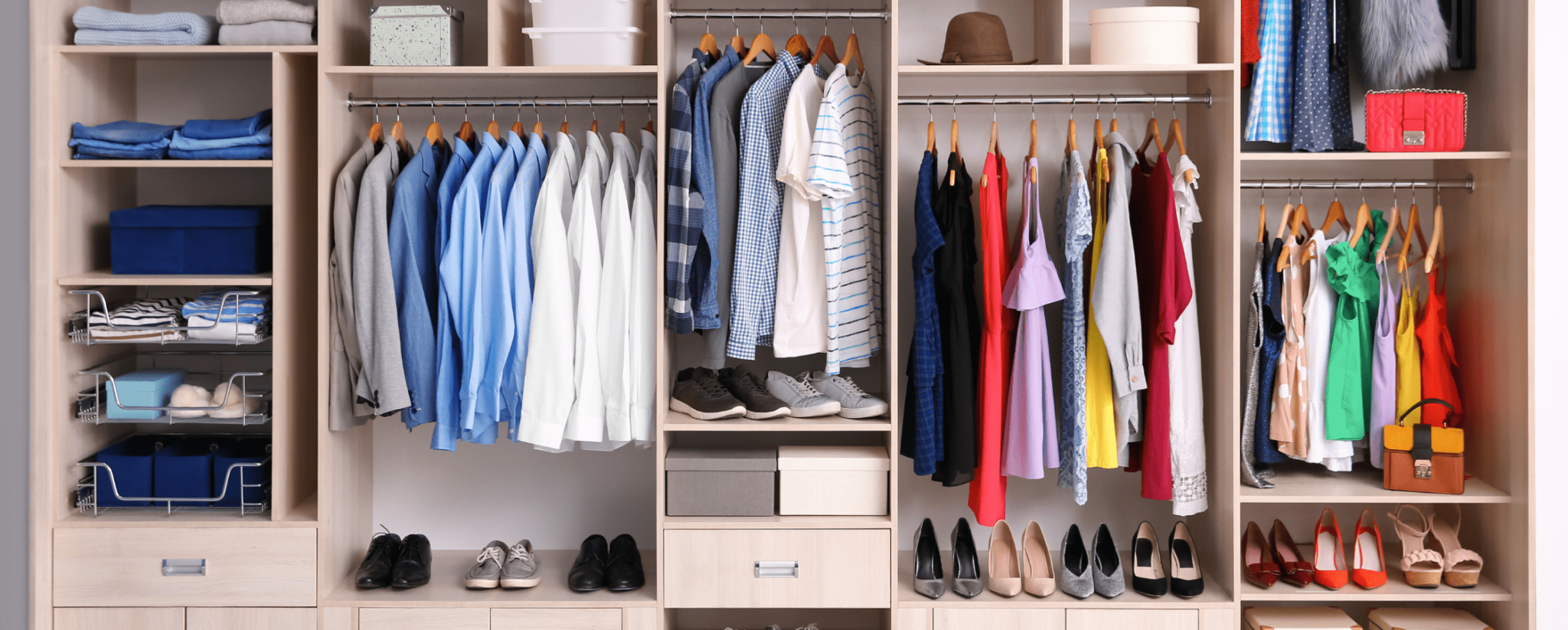 You will definitely be able to make money renting some of the items on this list. Everyone will have at least one of these items available and can use it to their advantage to earn that sweet extra cash!
13. Clothes
Register on Style Lend to make money from your designer clothes. The process is simple – start by listing your item. Approval takes 24 hours but once approved; you can start earning.
You keep 80% of the fee and receive your payment via Venmo or PayPal.
All rentals include insurance that covers repairs or replacements if needed.
Renting your clothes through Style Lend not only earns you money but helps the environment too. Renters aren't buying extra clothes that they only wear once. Instead, they simply pay for a one-off rental for a high-end item that is returned to the owner.
14. Baby Gear
Babies are tiny (albeit adorable) but, despite their small size, require lots of stuff! Trying to travel with a baby can be a nightmare simply because of how much equipment you must carry.
To solve this problem Baby Quip was set up for traveling parents to be able to rent what they need whilst away.
As a lender, you simply need to provide clean, and quality baby products that parents can rent whilst they're staying in your area. To become a lender, you need to apply online and have an interview with Baby Quip.
Once approved, you can go through the training and onboarding process to learn all you need to know about the business. After that – start earning!
15. Tools
Buying good quality tools is expensive. Many people don't want to spend a lot of money on tools if they know they won't be using them regularly. Instead, they rent tools as and when they need them.
Spare Toolz connects tool owners with tool renters. As a tool owner, you just need to create your listing, set your prices by the day or week, and start making money!
You can earn extra money by offering training for the tool and delivery. Rentals are usually local, which means you could earn from these extra services if you have the time.
It's not just tools that you can rent out on Spare Toolz. Other equipment can be listed as well – things like lawnmowers, snowblowers, industrial vacuum cleaners, and more can be rented out to make a profit.
16. Instruments
Playing an instrument is a wonderful hobby that many people enjoy. Going one step further by becoming a professional musician is a dream many have.
Getting started can be expensive as instruments can cost thousands of dollars.
If you own an instrument, then you can start earning by renting it out to musicians. Fretish allows instrument owners to create listings for free and make money renting out their instruments.
As the owner, you have the final say on who can rent your instrument. You have protection through insurance or deposit, and payouts are made quickly. You can meet renters beforehand and, provided that you are happy, earn some cash.
17. Camera Equipment
Photography is a popular hobby and modern smartphones have made it extremely easy to take high-quality photos. People that take up photography more seriously want to use the best camera equipment available.
The problem is camera equipment is expensive!
The solution – Kit Split lets users rent high-quality camera equipment.
If you own camera equipment that you don't use very often, you could rent it out. Using the data provided by Kit Split, you could earn $17,108 per year. This is based on your equipment having a market value of $10,000 and renting it out for 10 days a month.
Use the slider on Kit Split to get an idea of how much you could earn.
18. Textbooks
One of the biggest costs after tuition that students face is textbooks. In the US, the average college student spends over $1200 per year on textbooks alone!
A great way to save on these costs is by renting textbooks instead of buying them.
If you own textbooks, then signup for free at Valore Books to start earning a rental income from your textbooks. You can list them for free, and when a book is rented, then you are charged a percentage of the rental.
19. Fishing Gear
Fishing is a hobby enjoyed by millions! However, buying equipment can be expensive, and not everyone has room to store it when not in use. A solution to this is that people can rent fishing equipment for the time they need it!
If you have your own fishing gear, you can rent it out and earn some extra money.
Expeerent lets you list your equipment for rent. You decide the price, availability, and who can rent your fishing gear.
20. Hash Power
Cryptocurrency is a fast-growing industry. Part of the crypto industry is the mining operation that is needed to both create crypto and allow transactions to be completed.
Thankfully, crypto mining doesn't involve going deep underground! Crypto mining is all done by computer. This has given rise to some unique ways to earn, including renting out your computer – or hash power.
Nice Hash is a service that connects computer owners with buyers of hashing power. Crypto miners (buyers) purchase additional power as it boosts production.
Don't worry, the only thing they are buying is your computing power based on your CPU/GPU – no other data is shared.
20. General Items
Do you have a lot of stuff that doesn't get used? Many people have all kinds of equipment sitting around that they don't want to get rid of.
The good news is that you can now earn some money from your items. Fat Llama allows you to list your items for rent and get some money for them without having to sell them.
Electronics, camera equipment, instruments, and more can all be listed on Fat Llama.
Insurance is included, and Fat Llama vets all renters. Plus, there is 24/7 customer support to handle any and all queries. Renting your stuff can be an excellent way to get some extra cash and free up space in your home!
Unusual Things To Rent Out For Money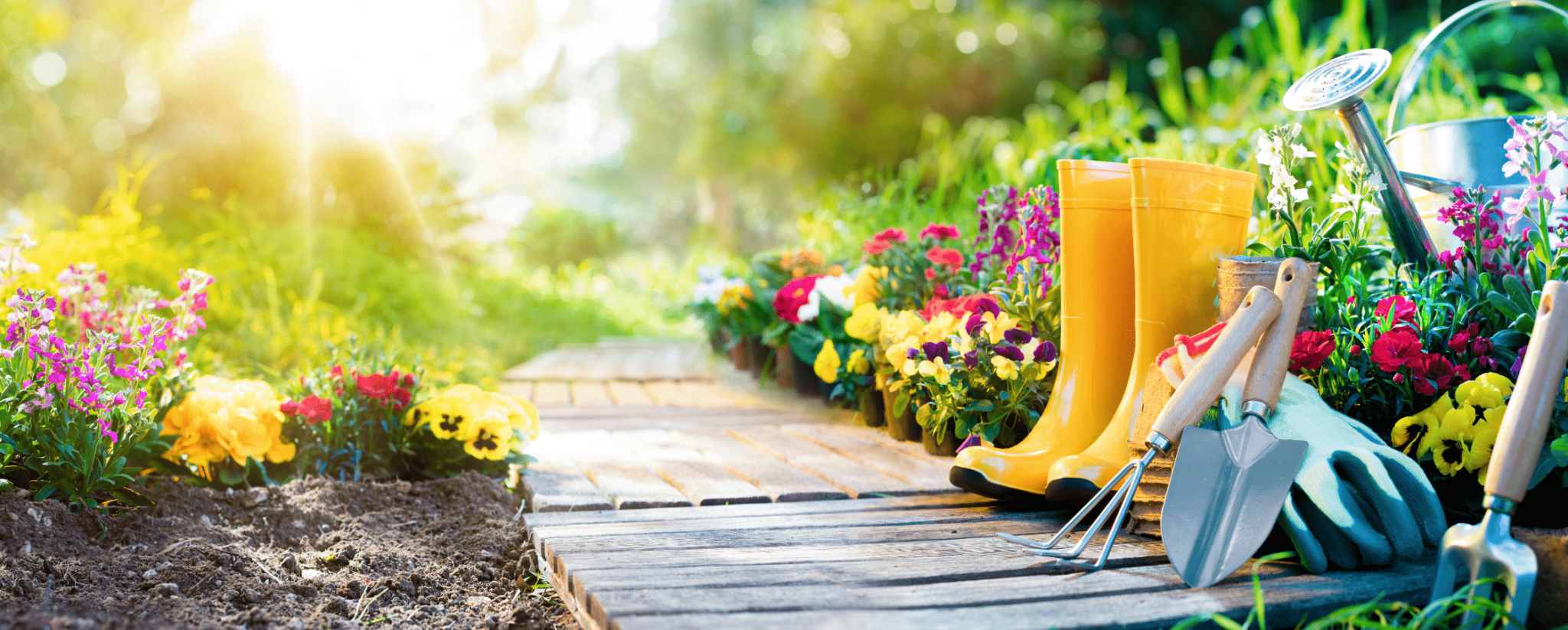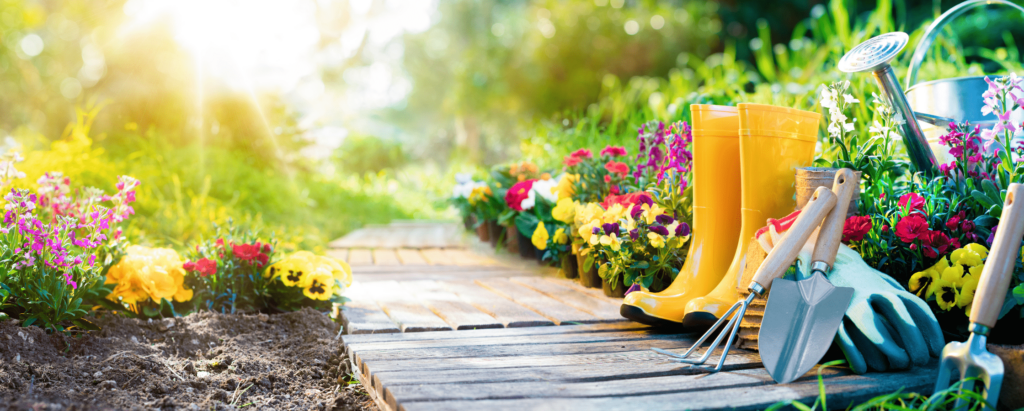 In this final section, you can learn more about some unusual things to rent out for money. Land, friendship, and even jet skis are all covered here!
21. Land
Did you know that you could make cash by renting out your land? Every year campers are looking for great places to camp that are affordable and in a secure location.
Signup to Home Camper and you can start making money from your spare land right away!
When listing your land, you have total control over who can stay. Prices are up to you, and you can choose to offer additional services such as showers if you want to.
All payments are released to you 24 hours after the guest's arrival. You can advertise land that is for tents, motorhomes, and caravans to use. Alternatively, if you have outdoor buildings for rent, like lodges or treehouses, then you can advertise these for rent as well.
Renting your land to travelers is a great way to make some cash and meet new friends!
22. Friendship
Many people struggle to make friends for lots of reasons. They could be shy, have no time due to work, or be stuck indoors due to ill health.
One of the wonderful things about the creation of the internet is that people can stay connected. This includes the ability to make friends online and have some human interaction.
Get Paid To Chat
Offer your services as a virtual friend, girlfriend, or even life coach – and get paid to chat with your clients.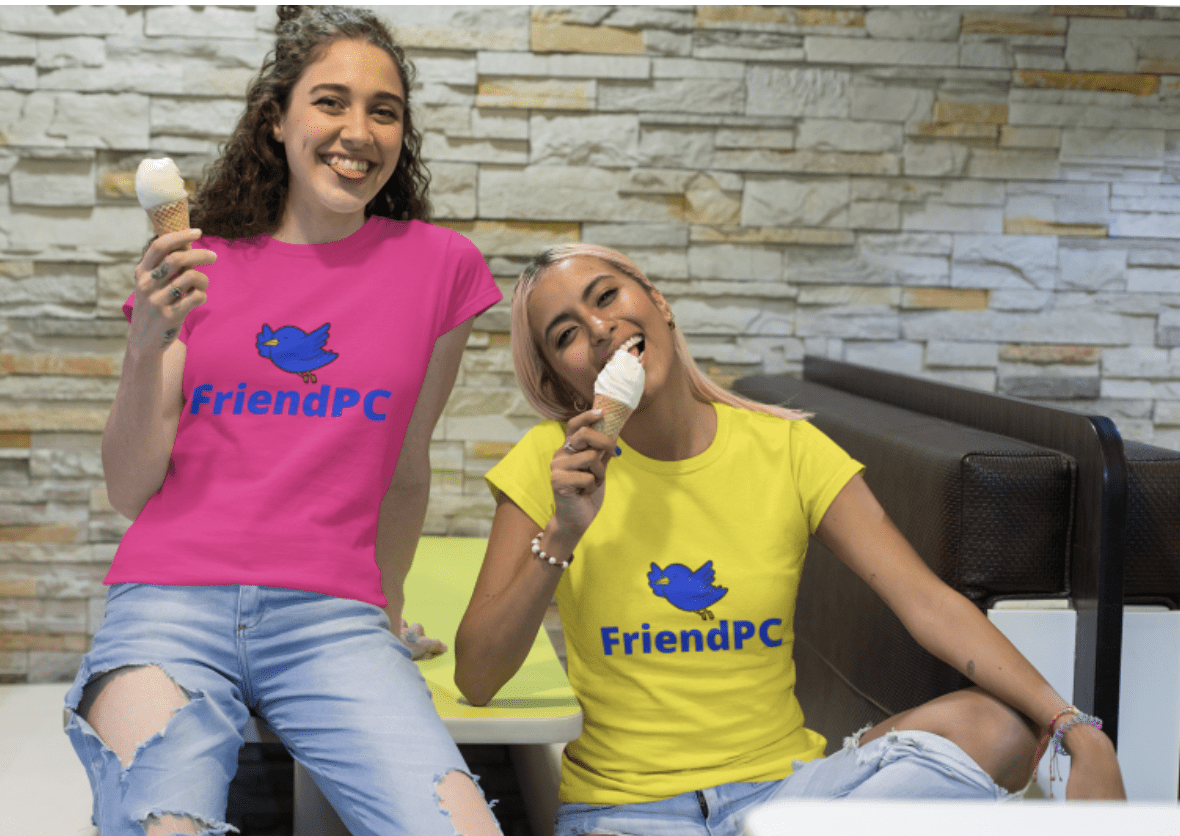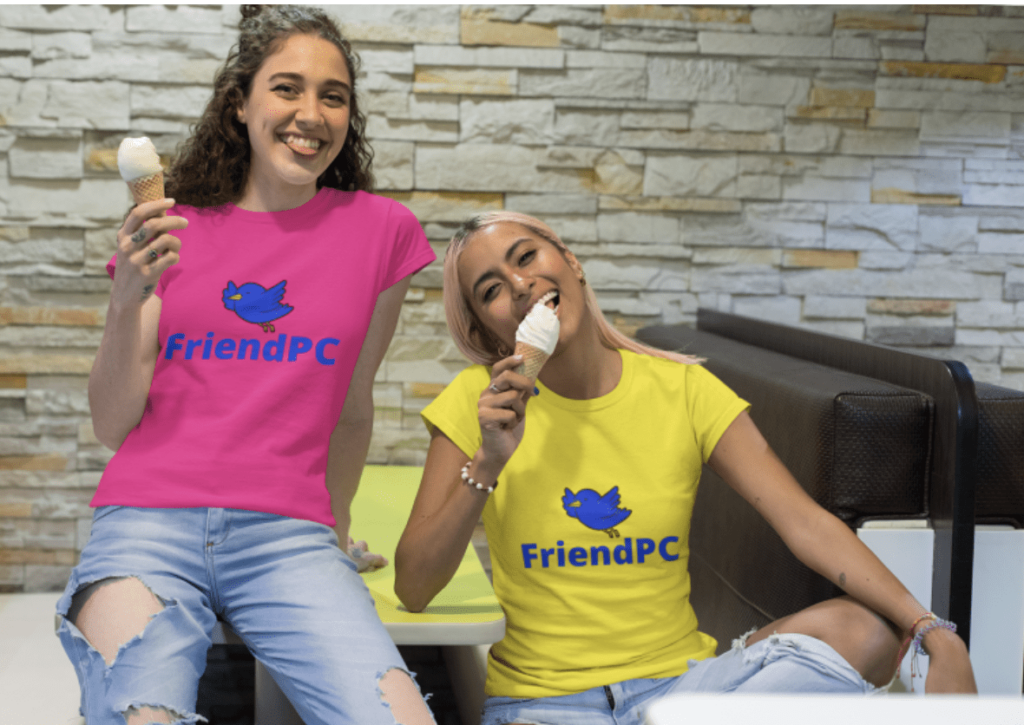 FriendPC is a platform that connects you with people looking for friendship. If you enjoy meeting and chatting with new people and have time to hang out online with them, then you could earn some money renting out your time as a virtual friend.
23. Internet
Earning a passive income feels great. Watching money roll in without having to do anything for it is an awesome feeling!
Signing up to Honeygain lets you do exactly that. Once downloaded, Honeygain works across all your devices to earn you cash. It works by letting businesses harness your internet connection.
Payments can be claimed as cash to PayPal or as Bitcoin. If you are concerned about your privacy, the good news is that all your data is secure. You are only sharing your internet connection, nothing more.
24. Car Ad Space
You already know that you can make money renting out your vehicle. However, not everyone is comfortable letting strangers take their cars. Another great way to earn using your 4-wheeled friend is by selling ad space.
Wrapify lets you easily earn up to $500 a month on average. The pay is based on how much of your car gets covered in ads.
Getting an account is easy. Download the app from the Play Store or App Store. Create your profile and start taking offers! All wraps are easily removed, leaving no damage to your car afterward.
25. Yard Space For Dogs
Dog owners are always happy to pay for safe spaces for their dogs to play in. Many dog owners don't have yards of their own which means you can earn some money renting your yard space.
Signup for free at Sniffspot to list your space. Once you've created a listing, you just need to arrange to host with dog owners and get paid!
As part of the agreement, Sniffspot handles all payments and insurance. liability waivers, and customer support. Apart from earning extra money, you also get to meet cute dogs!
26. Garden Plots
Renting out unused land is an easy way to make a passive income. One way to do this is by advertising for free on Yard Yum.
Yard Yum seeks to connect landowners and gardeners that don't have a garden. Gardeners will pay to rent your unused land to create a garden containing stunning floral displays or to grow award-winning veg!
If you prefer, you can request payment in the form of freshly grown produce rather than cash (a great way to get your hands on flavorsome cheap food). You are saving money as you don't have to buy veg and you get to eat delicious food straight from your own garden!
27. Parking Space
Finding a parking space can sometimes be nearly impossible. Especially if you live in a big city! A wonderful solution to this is allowing people to rent a parking space.
If you have space to rent, you get paid, and the car owner has a safe place to park. Great news all around!
Head over to Spot Hero to advertise your parking space for rent. Not only do you get paid monthly by check or deposit, but you are also helping your fellow motorists.
28. Office Workspace
Working from home has never been more popular. However, many people don't have enough space in their own homes to create a dedicated office workspace.
The great news is that you can make money from this situation by renting out space in your home for people to use.
Liquid Space lets you easily and securely rent space in your home to people needing office space. You can meet them in advance to make sure that you can get along.
To streamline the process, you can utilize the unique short-term lease package created by Liquid Space. Using this agreement means both parties are protected but without the hassle of a standard lease used in long-term situations.
29. Storage Space
You've probably noticed that there are lots of great ways to earn by renting space. Neighbor is another fantastic platform that lets you earn if you have space that you can rent out.
People use the service to store possessions, cars, boats, RVs, trailers, and more!
All listings can be made for free, and before any rental is agreed upon, you do have the chance to discuss things with the renter first. Renters are vetted, insurance is included, and all payments are made securely by direct deposit.
30. Film Production Location
How would you like to see your property featured in the latest Hollywood blockbuster? Tom Cruise making a coffee in the kitchen or Scarlett Johansson enjoying a cocktail in your garden!
Joining Locations Hub could mean big film productions using your property, and you get paid for it!
When listing your property, you choose how much to charge. Locations Hub doesn't take a cut, so you keep 100% of the money. You do have to pay to list your property and can choose from a variety of plans.
31. Jet Ski
If you own a jet ski, how often do you use it? Unless you are using it daily, then you are missing out on cash by not renting it out!
Get My Boat allows you to easily list your jet ski (or boat) for rental. There are no charges to pay for creating a listing, and you can set the price. You are charged an 8.5% fee of the list price when a rental goes ahead.
The fee covers the cost of running the platform. You also get 24/7 customer support, identity checks, marketing, and fraud protection.
Tips On Renting Out Your Own Stuff
Renting out your own stuff may feel scary at first. After all, you've worked hard for it, and now you're trusting a stranger to care for it as you would. Once you get used to this, then you can rent out your things without fear and earn extra cash!
To boost your earnings, here are some easy tips to follow:
When renting out your stuff, make sure it's always as described. Making sure everything is clean and well-maintained is essential to get positive reviews.
Many of these services allow renters to leave a review. Ensuring they've had a positive experience is vital for you to get good reviews. Good reviews mean you could earn more as more renters choose to use your items.
Make sure to use technology to your advantage. Download apps when available to ensure you don't miss an opportunity to earn. Take the best photos you can of your items, home, or vehicle so that more people are interested in renting them.
Initial inquiries about your item are generated based on your listing and photos. Take the time to use all the help available on the platform to make your listing stand out. If you live in a big city or a popular tourist area, then you will have lots of competition so make the most of all the help you can get!
How To Start Your Own Rental Business
If you are happy earning a bit of extra cash, that's totally fine. However, with a little bit of effort, you could easily create your own rental business and turn it into your full-time business!
Leaving the 9-5 behind sounds appealing, right?
The first step is to start making money using things you already have. A spare room, an unused car, or an empty piece of land could all be rented out for cash.
Clothes, computing power, or baby gear are other things you possibly have now that you could start earning from today.
All the platforms listed here are fantastic ways to get started and find your first customers. Using these sites means you have additional protections like insurance and identity checks.
However, to grow your business, you could cut out these sites and find customers directly. The benefit is you keep 100% of the money. To market your services, you could create your own website or advertise your things for rent on sites like Facebook, Craigslist, or other local online groups.
The final step is to consider how to grow your business. You could buy a property to use as a permanent rental. Other ideas include investing in designer clothes, bikes, baby gear, or party gear to rent out on the relevant platforms.
How To Start A Party Rental Company - My Event Rental Business Plan
Tap twice to load then open Video...
When deciding how to invest in your rental business, consider how much you must spend and how long it will take to recoup the money. Once you've recouped the money, any earnings are then pure profit!
Keep this in mind when figuring out your business plan.
Starting a rental business is easy! All you need is an internet connection and something to rent out. Follow this additional advice and you could have a thriving rental business in no time at all!
FAQs
What can I rent out for money?
You can rent out anything for money. Property, vehicles, clothes, and even your friendship can be rented for cold-hard cash!
What are the most rented items?
If you live in a big city or tourist area, then renting out your home, your vehicle, or your bike is going to be in very high demand. For everywhere else, all these opportunities could be hugely popular depending on the needs of locals and visitors.
What is the best rental business to start?
The best rental business is the one that most suits your needs. If you're looking to maximize your income potential – renting your property or vehicle is probably best. If you are just looking for a nice side income with minimal effort – rent your clothes, a bike, or computing power.
How can I make $100 a day?
If you want to make an easy $100 a day, try renting out your tools for the day. If you don't have tools, then you could rent a bike or a parking space. All these things could be rented daily.
How can I make an extra 500 a month?
You can easily make an extra $500 a month by renting out multiple items and assets. Treat your rental side hustle like a business – and the income will follow accordingly.
Is a rental business profitable?
A rental business can be extremely profitable. Some rentals can earn tens of thousands of dollars a year – such as a house or a car. If you invest in your business and have multiple rentals, you could make a fortune!
What is the most expensive thing to rent?
Housing and vehicles are always the most expensive things to rent. You will earn the most by renting these things if you have a spare vehicle, boat, or property.
Recommended: Best Guns To Collect For Investment
Easy Things To Rent Out For Profit