Disclosure: This post may contain affiliate links. If you click on a link I may make a small commission at no extra cost to you. You can read the full disclosure here.
Last Updated on December 26, 2022 by Chris Panteli
Free Google Play Credit
If you're an Android user, then you probably use Google Play almost daily. According to Google's own data, there are billions of Google Play users every month.
Buying games, in-game items, helpful apps, and your favorite movie are all one click away on the Google Play store.
Normally you must make purchases using real money. I don't know about you, but I am always looking for ways to get free money and save my own cash!
Earning free Google Play credit means you can save your cash. These legit ways to get free Google Play credit can save you a fortune. Or allow you to spend even more.
What Is Google Play Credit?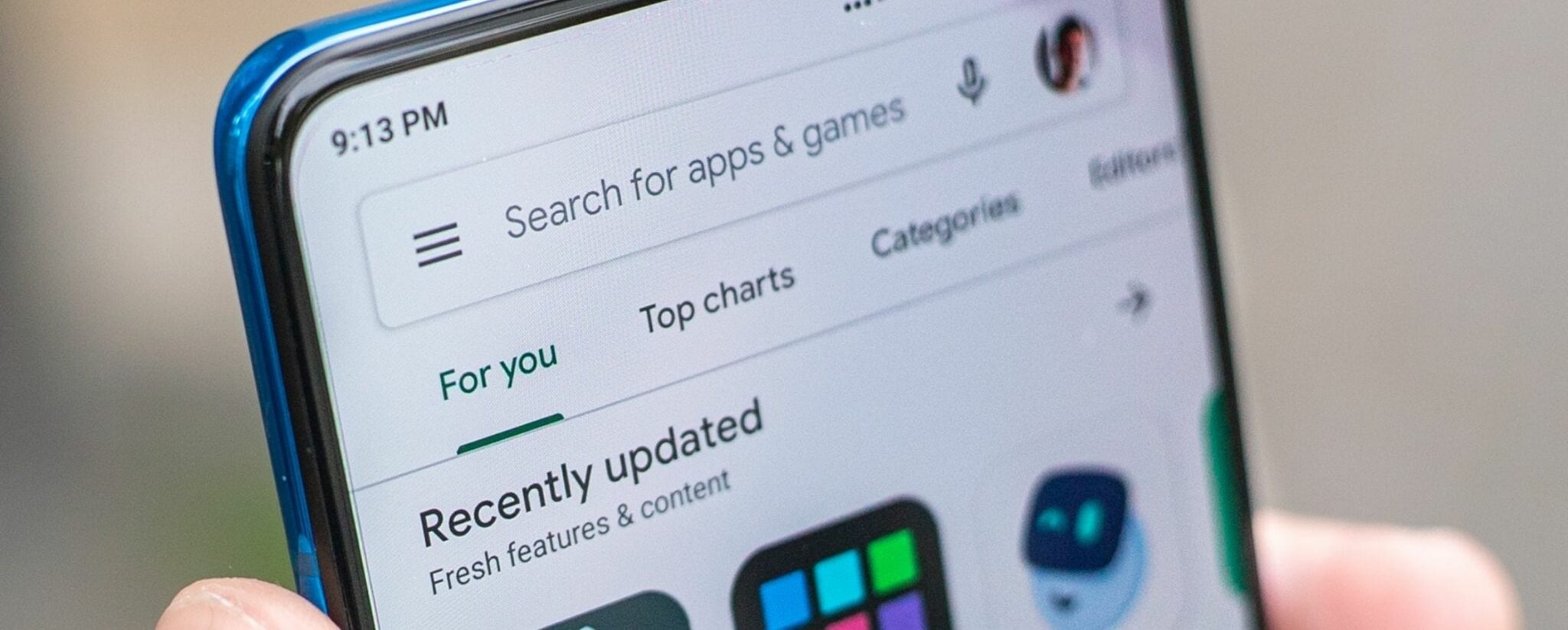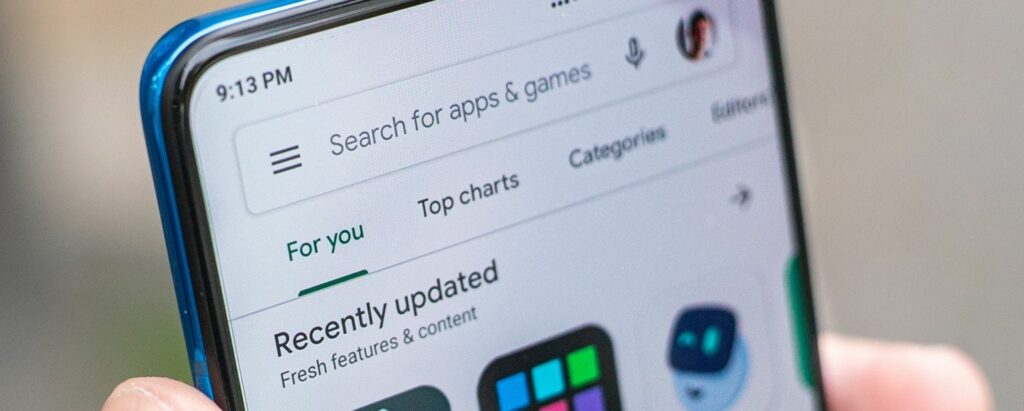 Google launched the Google Play Store in 2008. The app store is available to Android users to download apps, books, movies, music, games, and TV shows.
Content may be free or available for a fee. Additional in-app purchases may also be made via the Google Play store.
Google Play credit allows you to make purchases in the store without using your own money.
Legit Ways To Get Free Google Play Credit
These legit ways to earn Google Play credit will let you afford all those apps and games you want in no time at all!
Answering Surveys
Answering surveys is one of the easiest and oldest ways to earn money or free stuff online. Most survey sites give the option of being paid with cash or gift cards.
You could take the cash rewards and use that to buy Google Play credit. Alternatively, a quicker option is to take a gift card for Google Play and redeem it straight to your Google Play account. Either way, it's free credit for you!
Swagbucks
Swagbucks rewards you with points for answering surveys. Points are converted into dollars, with 100 points worth $1.
When you reach the points threshold, you can cash out for a gift card of your choosing.
You can earn bonus points fast on Swagbucks by completing other tasks too. Watching videos, playing games, and completing sign-up offers are a few of the easy ways to earn extra points.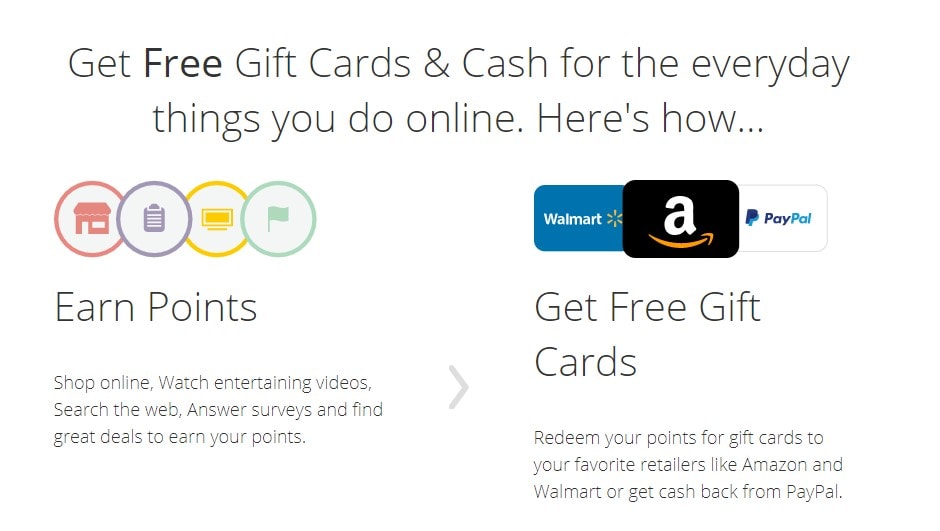 Survey Junkie
Survey Junkie is a dedicated survey site. You can join for free and start answering surveys now.
Make sure to complete your profile in full to get the most relevant surveys for you.
Once you've earned enough, it's time to cash out and get your free Google Play credit.
Prize Rebel
Signing up to Prize Rebel means you can now answer surveys for rewards. Setting up an account on Prize Rebel is 100% free.
Answering surveys isn't the only way to get those points. You can earn more by watching videos and completing offers when available. Make sure to log in often, so you don't miss any opportunity to earn.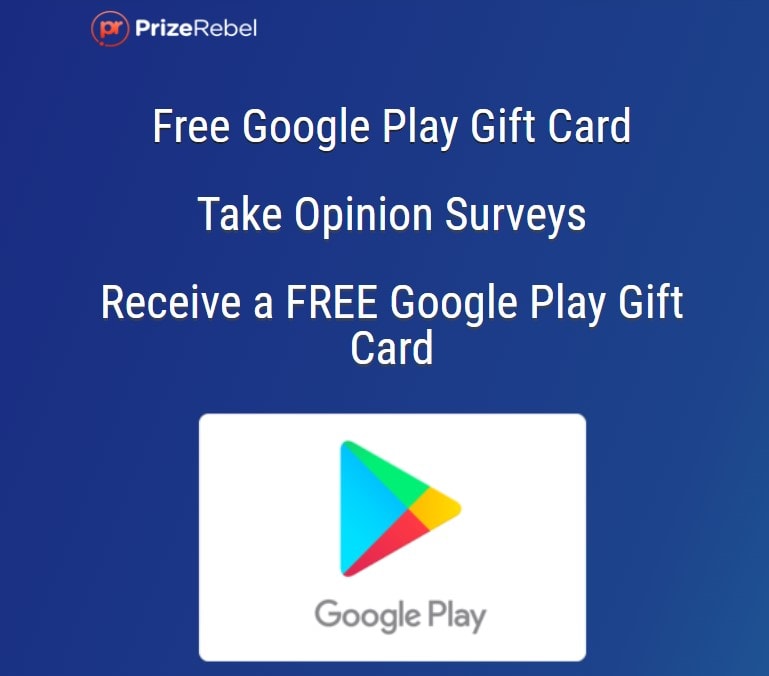 Those rewards can be redeemed as free gift cards for top brands, including Google Play. You can also claim free PayPal cash if you prefer. That way, you could buy some Google Play credit and spend some of the money on something else.
Recommended: 16 Incredible Ways To Get Free PSN Codes
Watching Ads
Watching ads is an easy way to earn free Google Play credit. You could easily watch ads while doing other tasks at the same time. If you commute to work, then why not use that time to earn? Put in your earbuds and relax, watching some ads knowing you are getting paid.
Brands are happy to pay these rewards as it helps their product reach a bigger audience.
You benefit as you get paid for watching these ads.
Rewards are paid as cash or gift cards. You can choose to take either and get free Google Play credits.
There are lots of platforms offering rewards for watching ads,
Signing up for one or more of these sites will cost you exactly $0. What's more, these sites often have multiple ways to earn. You join to watch ads, but you can earn more from playing games, completing surveys, and get cashback for simply shopping as you normally would.
Many sites pay bonuses for friend referrals too. Look out for those and make sure you claim as much as possible.
Recommended: MyPoints Review: Definitive Guide
Join Reward Programs
Reward programs are abundant online. You can join some that require active participation to earn rewards. For example, you may need to purchase and review a specific product to earn a reward.
Other reward programs are passive. Commonly, passive reward programs are offered by banks, cashback sites, and credit card providers. In exchange for using their card for purchases or shopping online as you normally would, you earn big rewards.
You can earn all kinds of cool rewards from the many reward programs out there. One reward you can claim is, you guessed it, free Google Play credit!
Here are a few top reward programs to try today
Feature Points
Feature Points is an app that can be downloaded free in the Google Play store.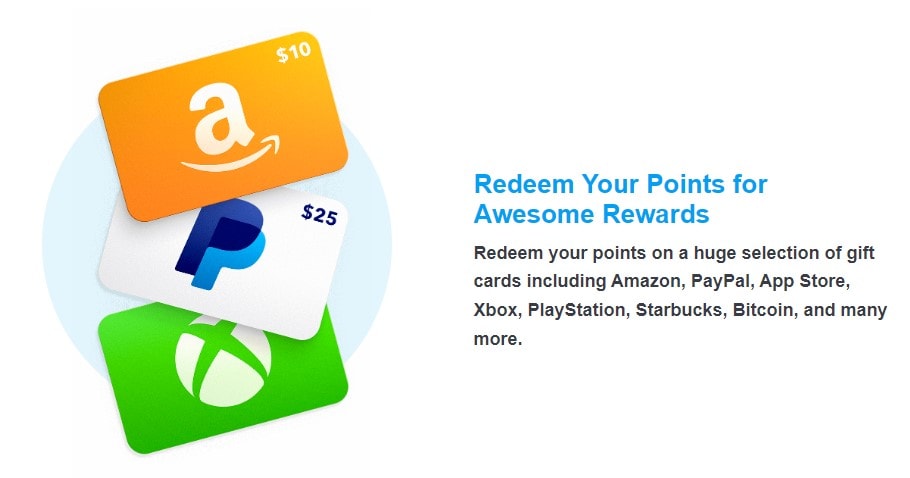 The app rewards you with points for using other apps and games. Bonus points can be earned every time you complete a survey.
Instant contests allow you the chance to win up to 50,000 points instantly. Cashback is also available from all the big-name brands, including Walmart, Microsoft, and Gap.
You can earn big points thanks to the Feature Points friend referral program. Every time your friend earns points, you receive up to 50% yourself. That's for the lifetime of their Feature Points account.
Once you've earned enough points, you can claim your free Google Play credit. Other incredible rewards are available, including Bitcoin, PayPal cash, and Amazon.
App Nana
App Nana offers rewards for downloading and using apps or games. Users of App Nana earn points every time they use the app or game. That means more ways to earn and get that sweet Google Play credit.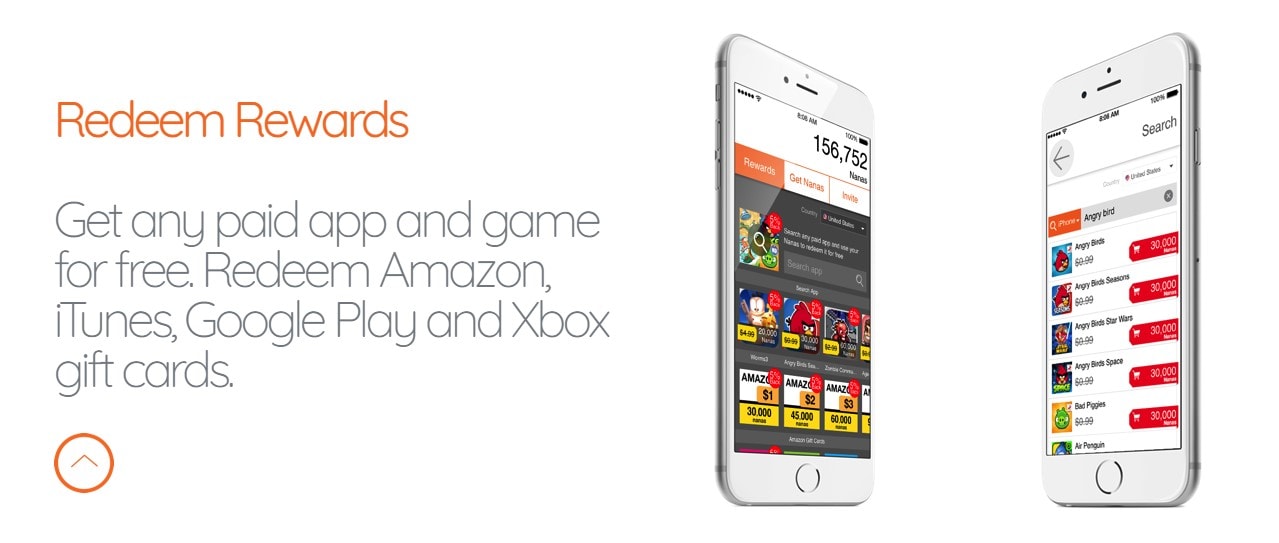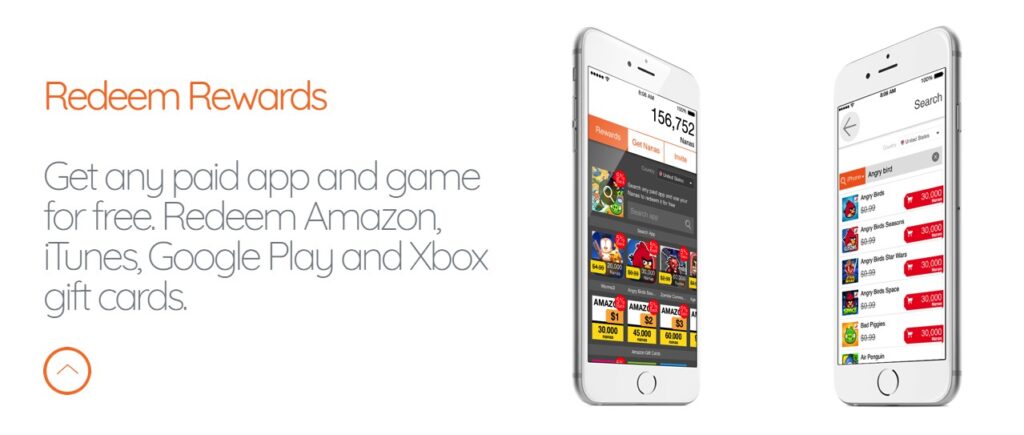 S'more
S'more is a lock screen rewards app that gives you the chance to earn simply by looking at ads. The app displays ads right on your lock screen. When an ad is displayed, you can swipe up to dismiss it or tap on it to learn more.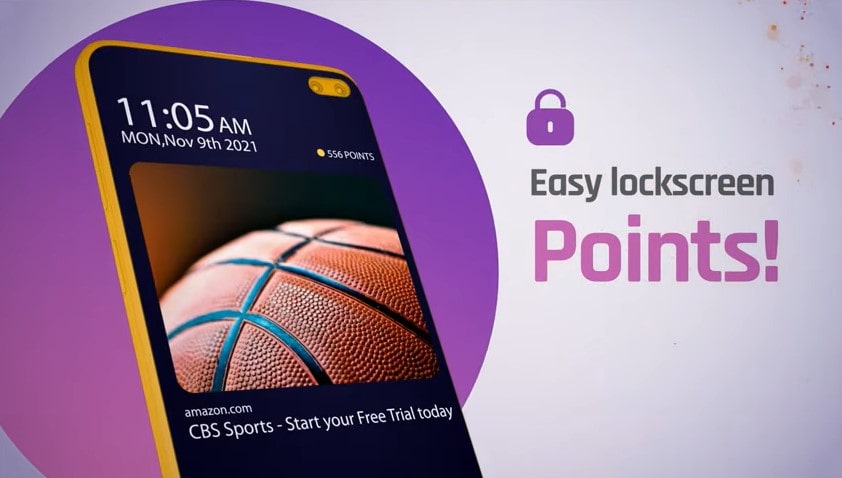 Every time an ad is displayed, you earn points that can be exchanged for epic rewards. The rewards you can choose from include Google Play credit.
Google Opinion Rewards
Google has its own reward program you can download from the Play Store. The Google Opinion Rewards app is free to download and takes a few minutes to set up.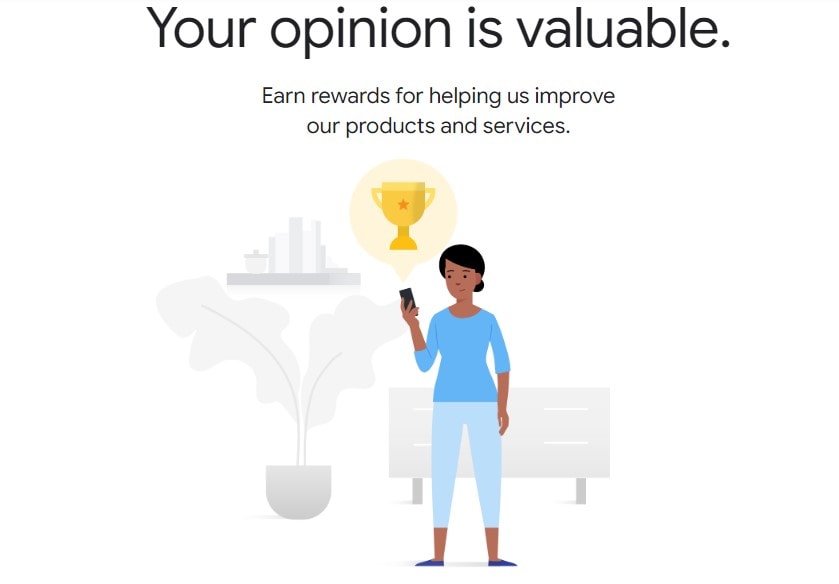 Once downloaded, you will receive an invitation to complete quick surveys in exchange for cash. That cash can be spent in the Play Store. Easy!
Google Play
No, this is not a typo! Google has a secondary rewards system that you can use to gain free Google Play Store credit. You may have already earned some and not even realized it.
Developers can sign up for the Google Play Points program. This innovative program rewards users like you with points for engaging with any Google Play Store app that is part of the initiative.
Play Points are given for making purchases in the Play Store, including in-app items, books, movies, and more.
Those rewards points can be redeemed for other in-app items or for Google Play Store Credit.
Microsoft Rewards
If you join Microsoft Rewards you earn points that can be exchanged for gift cards.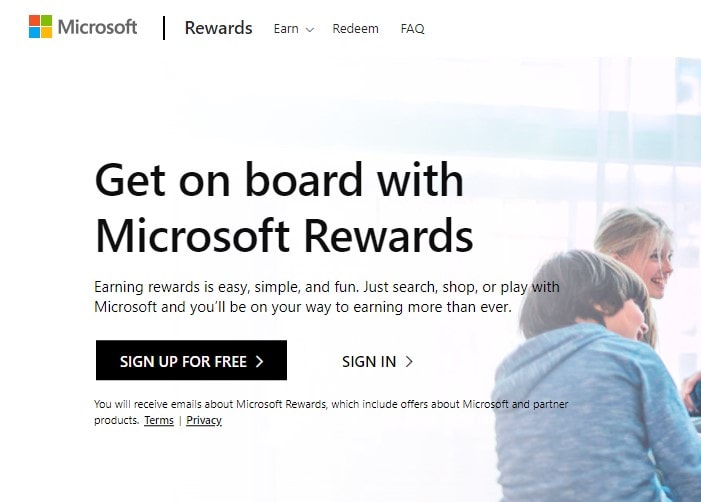 Points are easily earned by completing web searches, playing your favorite PC or Xbox games, and making purchases from the Microsoft store.
Playing Games
What's better than playing games? Getting paid to play, of course! There are loads of genuine sites offering rewards for playing games.
Mistplay
Mistplay is free to download and lets you earn rewards for playing games. There is also the chance to earn additional rewards by buying in-game items.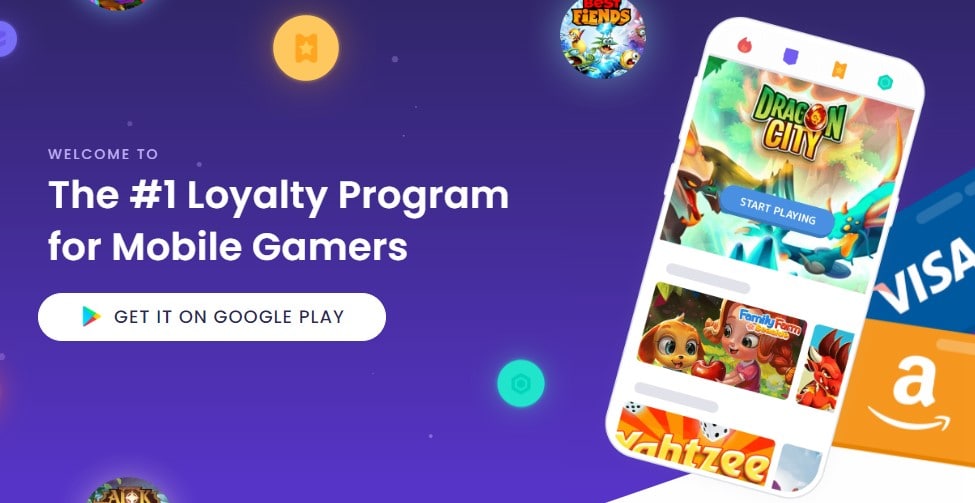 All the games in Mistplay pay reward points. However, you will notice that some games pay more than others. Your favorite game may not always be the highest paying. If you want to earn the most, then stick to playing games that have the highest payout.
Rewards can be redeemed as a gift card which you can use for free Google Play credit.
Mistplay is only available in the Google Play store, and once downloaded, you can start earning today.
Recommended: Mistplay Review: Worth It?
Recommended: 17 Awesome Apps Like Mistplay
Inbox Dollars
Inbox Dollars offers a variety of ways to earn rewards, including playing games. Extra rewards can be earned by completing surveys, shopping, and watching videos.
Once you've earned enough, you can redeem your cash to get free Google Play credit.
Recommended: InboxDollars Review: Ultimate Guide
Cubic Reward
Cubic Reward is free to join and rewards members for playing the latest apps and games. Once you've earned your rewards, they can be used for Google Play Store credit.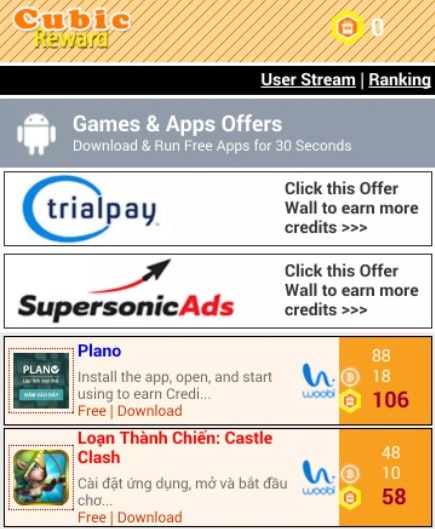 The process is simple. Download and join Cubic Reward for free. Start using apps and games, earn points, then claim your rewards. Easy!
Bonus points are available for referring friends, logging in daily, and taking part in events. Make sure to get as many points on offer as you can.
If you're looking for more apps like Cubic Reward, check out Tap Cash Rewards and Fetch Reward.
Internet Searches
Think about your typical day. How much time do you spend surfing the web? It's probably a lot more than you realize!
Data shows that the average American spends almost 8 hours (7hrs50m) daily online. Much of that time could be spent earning rewards simply by doing web searches that you would normally do anyway!
Those amazing rewards can be turned into free Google Play credit to use how you like on the Google Play Store.
Swagbucks, Microsoft Rewards, and Honey are three epic sites to start earning for web searches.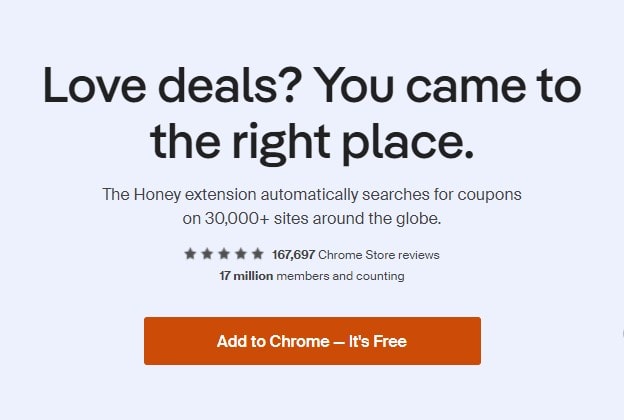 Honey is an especially interesting one to use. To start, simply add the Honey browser extension to your web browser, and the Honey app will do everything automatically. Not only does Honey track your web searches to give rewards, but when shopping online, if there is a coupon available, then Honey will automatically add the coupon for you.
Reviewing Products
Reviewing products rewards you in two ways. You can earn rewards, including Google Play gift cards, and you usually get a free product!
In exchange, all you need to do is write an honest and thorough review of the product.
Once you've got your reward, you can get your free Google Play credit.
Pinecone Research
Pinecone Research gives you the chance to test products before they are available to the public. Reviewing new products is an exciting way to earn rewards. Not only do you get a sneak peek at something others haven't seen, but you can shape product development too.
Every study you complete rewards you with points. Those points can be redeemed for prizes, including cash or gift cards.
American Consumer Opinion
American Consumer Opinion has more than 7 million active members and, to date, has paid out over $30 million. By joining for free, you can start earning your slice of that money.
Once you've created your free account, you can earn points for evaluating new products, voicing your opinions about new advertising campaigns, and taking surveys.
Points are awarded every time you complete a task. Those points can be redeemed for cash when you've reached the threshold. That cash can then be used to buy Google Play credit.
Buying Or Trading Gift Cards
Gift cards are often given as a present or reward. What can you do when you get a gift card you don't want?
The answer is to trade it and buy a gift card that you do want. In this case, you could trade your unwanted gift card for a Google Play gift card.
Recommended: Free Baby Stuff + Awesome FREE Samples
Raise
Raise is a free-to-join gift card exchange website. Members can buy and sell gift cards either via the website or the free app.
If you sell gift cards on Raise, you can choose a payment method, including PayPal, check, or direct deposit. You will find gift cards available from every major retailer you can think of, so Raise is worth checking out any time you are looking for a gift card.
Card Cash
Card Cash began in 2008 and since then has saved customers more than $50 million from their favorite retailers.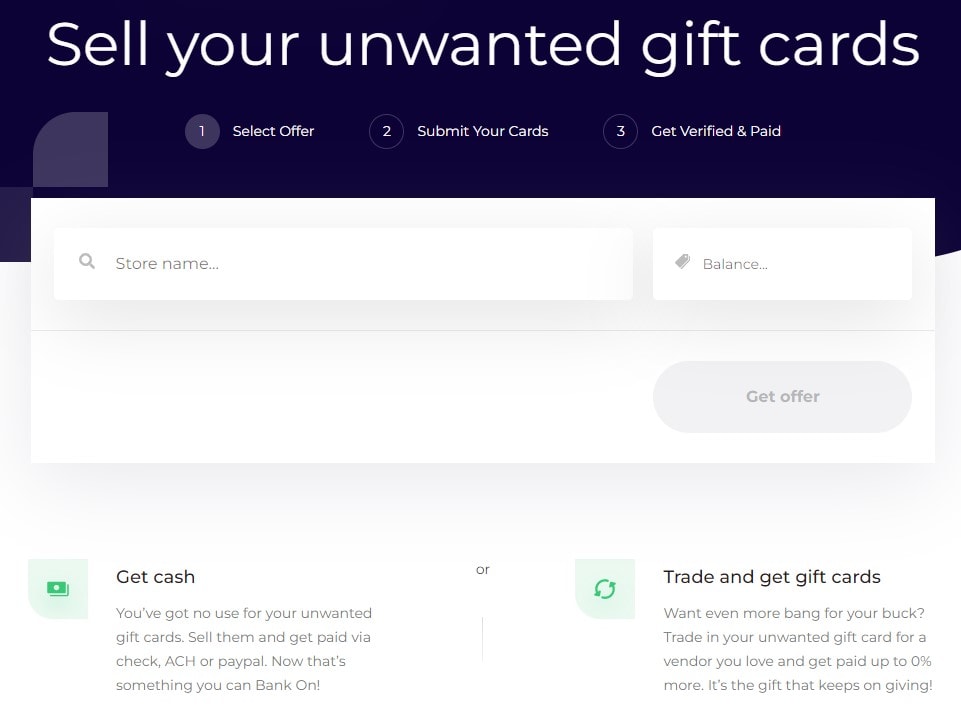 Joining Card Cash costs you nothing, and you can earn cash by selling your unwanted gift cards. That cash can be turned into free Google Play credit by using the cash to buy credit in the Play Store. Alternatively, you can buy discounted Play Store gift cards (subject to availability) straight from Card Cash.
Online Promotions
Avid users of social media already know that it's possible to win all kinds of cool stuff.
Keep an eye out for Google Play promotions. Google and other affiliates often offer free Google Play credit as a prize.
Make sure your notifications are on for any social media accounts you follow that could give out free Google Play codes. That way, you won't miss any.
Code Generators
Code generators can be tricky. That's because a lot of them are scams. However, there are some genuine code generator sites out there.
Finding a legit free Google Play code generator means you can score some easy and free Google Play credit.
To check if a code generator site is legit, look for reviews from other users. Another warning sign is if you are asked to provide credit card details, or personal information or to click a link. Watch out as these are red flags that the site may be a scam site.
How To Redeem Free Google Play Credit
Redeeming your free Google Play credit is super easy. Credit can be redeemed in the Google Play store either on your phone or computer.
Here's how:
Go to the Google Play store on your device
Hit redeem
Enter your Google Play redeem code shown on the Google Play card (either digital or physical)
Your Google Play balance will update immediately
When making a purchase through Google Play, your credit balance will always be used up first.
Recommended: 16 Legit Cash App Games That Pay Real Money
Tips To Spot Google Play Scams
Google Play scams are common. It's important to be careful when visiting any website. Always check the site to make sure it's legit.
Can you find contact details? Are there reviews online? How old is the site?
All this information and trusting your instincts can help you avoid scams.
Other common scam signs to look out for include:
Asking for more personal data than necessary
Requesting credit card numbers when a purchase isn't required
Asking you to click a link to download a free code
Watch out for these, as they are big signs that something is a scam.
If you're unsure about a site, then it's probably best to find an alternative.
FAQs
Can you really get free Google Play credits?
Yes! All the methods listed above are legit ways to get free Google Play credit. 
How can I get Google Play credits for free?
There are lots of ways to get free Google Play credits. You can answer surveys, watch ads, or review new products.
If you want to earn the freest Google Play credits, then why not do them all?
Will my data be safe?
When signing up to the various sites, you will need to provide some of your personal information. Most only ask for your name, age, and email address. Legitimate sites have robust privacy policies, which means your data is safe.
What is Google Play credit?
Google Play credits are added to your Google Play balance. Credits can be used to make purchases on the Play Store. 
You can buy apps, games, movies, Google Play Books, Google Play Music, and more. Please note that Google Play money is always used first, then any remaining amount owed is taken from your stored payment details.
Can I exchange Google Play credit for real cash?
No. You can only use Google Play credit to make purchases in the Google Play Store.
What other Google apps could I get?
Recommended: 343 Birthday Freebies Mega List
Free Google Play Credit