Disclosure: This post may contain affiliate links. If you click on a link I may make a small commission at no extra cost to you. You can read the full disclosure here.
Last Updated on March 29, 2023 by Chris Panteli
Mistplay Review
Are you a fan of crazy stats? If so, this one will blow your mind. The mobile gaming market is worth a staggering $152.50 billion. That's an insane amount of money that you probably can't even imagine.
You're probably wondering why I'm telling you this.
Knowing about these billions of dollars is good because the money isn't just for mobile game developers.
The people that play mobile games can earn a slice of that cash for themselves too. Although there are lots of platforms out there offering untold riches for playing games, this is a Mistplay app review.
Learn all about playing games and getting paid for it in this Mistplay review.
Recommended: 17 Awesome Apps Like Mistplay
What Is Mistplay
Mistplay is an app for mobile gamers. You earn rewards for playing games, completing quests, and more. Mistplay launched its free gaming app in 2017. Currently, the Mistplay app is only available on the Google Play Store.
Since its debut in 2017, Mistplay has been downloaded over 21 million times. Mobile gamers have earned more than $34 million in cash rewards and free gift cards. Plus, you can choose to play from over 200 top mobile game titles.
Thanks to playing a different game every day, you'll never get bored.
Mistplay is not currently available for iOS. If you're an iOS user, you can get an Android device to use exclusively for the Mistplay gaming app. Or, check out one of the Mistplay alternatives discussed later in this Mistplay app review.
How Does Mistplay Work
Getting started in Mistplay is easy. First, download Mistplay. The free Mistplay gaming app is available from the Google Play Store. Next, create your free account, and start playing.
Once you've installed Mistplay, you can play any mobile games available. You could play a different game every time you log in.
When you download Mistplay, you will need to give permission to track your app usage. That allows Mistplay to record how much time you spend playing games. Mistplay also tracks your in-game ranking and achievements.
You must allow these permissions so Mistplay can credit your account with your earned points. That way, you get your rewards.
You can choose from many rewards, including free gift cards for Amazon, Prepaid Mastercard, and Google Play Store.
How Does Mistplay Make Money?
Mistplay helps mobile game companies achieve two aims. Game developers get more people to play their games and collect lots of valuable data. That data could include the demographics of who plays the game, in-game bugs, and popular in-game purchases.
All that data is valuable to game developers because it allows them to make more popular games.
Partnering with Mistplay makes things a lot easier for the game developer. And for you. Mistplay does all the hard work of collecting relevant data and providing one platform to access hundreds of games.
Mistplay gets paid by developers and advertisers. Part of that revenue is shared with you to encourage you to play more and as a reward for your loyalty to the program.
How To Make Money On Mistplay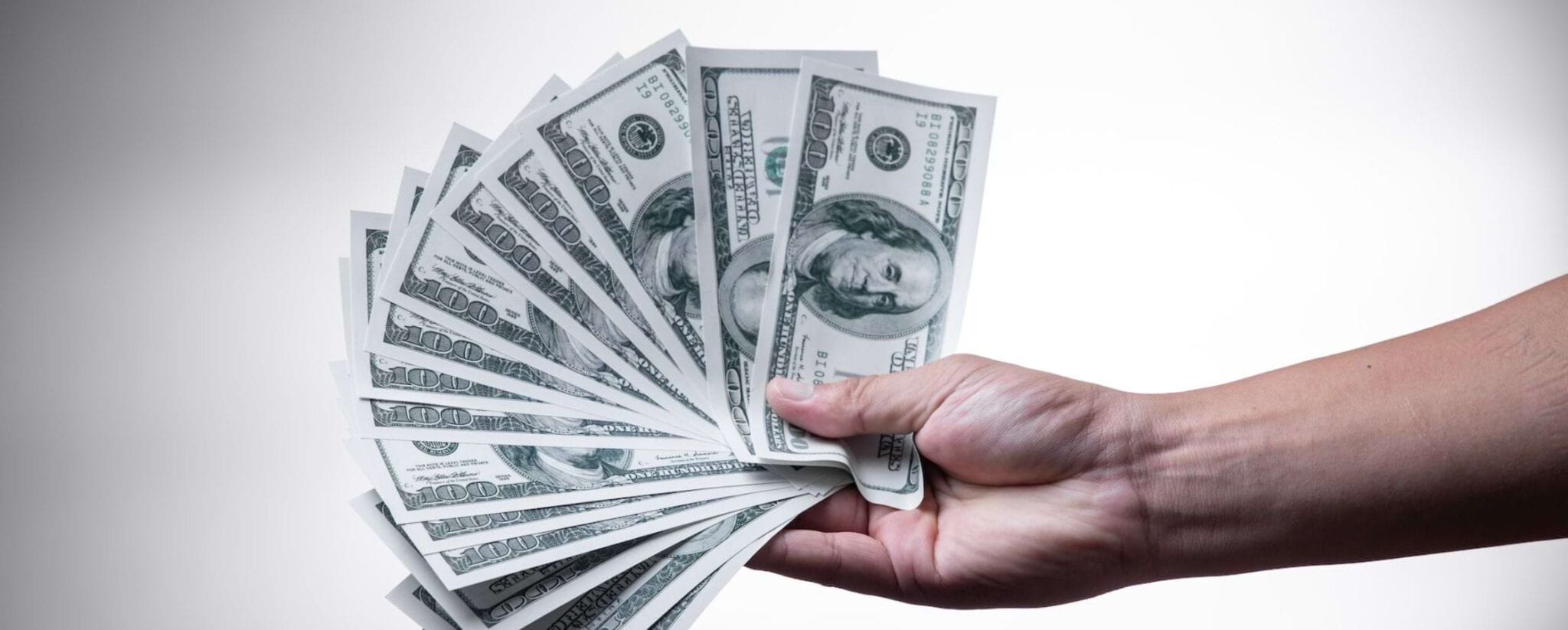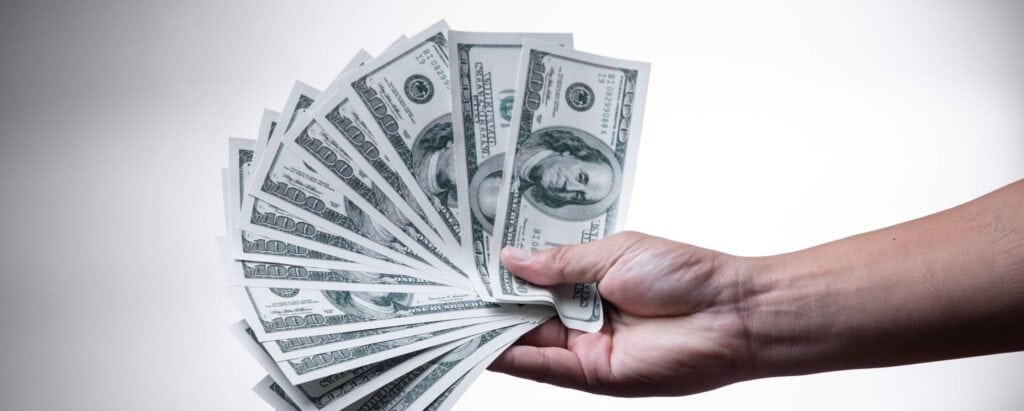 You can make free money on Mistplay in more than one way. Here's how.
Playing Games
Playing games to earn rewards is the primary way of earning money on Mistplay. You earn a combination of Experience Points (XP) and Mistplay units when playing.
Let's take a closer look:
Units: You earn units for playing games and these can be used to redeem free gift cards
Player Experience Points (PXP): Player Experience Points go towards your Mistplay ranking. Every time you level up your PXP rank you are awarded bonus units. A higher PXP also means you earn more Game Experience Points (GXP)
Game Experience Points (GXP): Every time you play a game you earn Game Experience Points. The longer you play, the more you earn. The higher your GXP, the more units, and PXP you earn
Ultimately, all you need to do is play the games you enjoy for as long as possible. You will earn XP and units as you do this. That means you'll continue leveling up and earning rewards.
Boosted Game
When you open Mistplay, you will get the chance to choose a boosted game first. Boosted games allow you to earn rewards faster. When you log in, check the boosted game section first. You might find a new game you love to play and earn rewards quicker.
Boosted games are on a time limit. That means you must earn all the rewards you can before the available boosted games change.
Mistplay Bonuses
In the Mistplay app, you'll see a bonus section. Here you'll see all the ways you can earn bonus units or gems.
Logging in daily and playing a game gives you a small reward. One-off rewards can be earned by following Mistplay on Twitter, YouTube, and Instagram. If you follow Mistplay on social media, you should switch notifications on. Mistplay often posts Mistcodes for bonus units to be given to followers. These are sometimes limited, so keep notifications on to avoid missing these.
Subscribe to the Mistplay newsletter to earn another one-off reward. Many other bonuses are automatically earned when you sign up and start completing challenges.
Another thing to look out for is Mistplay contests. Typically, these contests involve playing a new game and completing specific challenges relating to that game. Prizes can be as high as 10,000 units. That makes these contests worth entering.
Friend Referrals
Friend referrals are an easy way to earn extra units. Those extra units mean more rewards for you.
All you must do is send your friend a referral link. Your friend signs up, and you get 100 units from Mistplay as a thank you.
If you have a lot of friends, this could be an epic way to earn extra Mistplay units.
Mistplay Status
The Mistplay Status program is a loyalty scheme that helps you earn even more rewards. Every time you make an eligible purchase for games that are part of the program, you earn gems.
Why are gems important?
Gems can be used to buy more units. The more units you have, the more rewards you can claim.
A higher Mistplay status also provides other benefits. Here's a breakdown of the levels and benefits they bring:
Bronze: Bronze is the starter level for all players
Silver: Silver boosts your rewards when playing. Get 1.1X more units from leveling up and daily bonuses
Gold: Gold status gives you the benefits of Silver plus 1.1X more gems for in-game purchases
Platinum: Platinum status rewards you with 1.25X for leveling up, daily bonuses, and gems
Regular play means you'll automatically rank up your Mistplay status. The higher your status, the sweeter the rewards you can get.
What Games Can You Play On Mistplay
Mistplay players can choose from hundreds of games covering lots of genres. The Mistplay platform uses localization technology as well. That means you get different game options depending on where you live.
Top gaming genres you can choose games from include action, trivia, role-play, and puzzles.
Here are a few epic games you could play on Mistplay:
Township
Coin Master
State of Survival
Cash Burst
World Series of Poker
Solitaire
Duels
If you're looking for a specific game, you may not find it. However, Mistplay has hundreds of top games to choose from. That means you'll always find at least one video game you want to play.
Mistplay Rewards
The Mistplay shop makes it easier to redeem your gems and units. First, you can use your gems to buy more units. You can buy Mistplay unit packs in amounts of 100, 500, or 1000.
Make sure to buy a Mistplay unit pack with your gems before redeeming your rewards. That way, you can claim more significant rewards.
When ready to redeem your units, you can browse the Mistplay shop for a gift card. You can choose from an extensive list of rewards, including:
Amazon
Prepaid Mastercard
Google Play
Uber
Starbucks
Robux
iTunes
You'll also see that gift card values go up the more units you spend. For example, you can get an Amazon gift card valued at $0.50. If you wait until you've earned enough units, you can claim an Amazon gift card valued at as much as $25. Every single Mistplay unit you earn helps towards more significant rewards.
Rewards do change often. That means you can always get the reward that you want.
Sometimes you might want to customize your Mistplay profile. In the Mistplay shop, you can use your units to buy special avatars for your profile.
Is Mistplay Legit
Mistplay is a legit app that has paid millions of dollars in rewards. That means security and data privacy is taken seriously.
The Mistplay app uses the latest security features, and only the data you consent to share is collected. Your data is encrypted in transit. Plus, you can ask for your data to be deleted anytime.
You always have control over the permissions of the Mistplay app. That means you can revoke permissions at any time. Data may include information on your location, app activity, personal info, and other data. When you download Mistplay, you will be asked to consent to this data collection.
Remember that the Mistplay app won't work correctly if permissions aren't enabled. That means Mistplay can't track your progress and has fewer rewards for you.
Should I Be Worried About Scammers
Mistplay is perfectly safe to use. Mistplay and the Google Play Store vet every Mistplay game. You can play every Mistplay game confident that your data is safe.
When playing online, it's tempting to look for cheats and tips. You'll find helpful advice, but you'll also find scammers. Sites offering a so-called Mistplay hack. A Mistplay hack generator often promises codes that allow you to level up, get free money, or extra Mistplay units.
This Mistplay hack offer is nearly always a scam. Scammers use these sites to steal your personal information.
Although you can get genuine Mistplay codes online for things like extra Mistplay units. These are almost always from Mistplay via their own social media channels.
Mistplay Review – Is It Worth It
To date, 309,000 users have left a Mistplay app review on Google Play, scoring an average review of 3.7 out of 5. That means most players are happy with Mistplay.
There's also a great choice of awesome rewards. That means players can always find the gift card they want.
If you play mobile games often, earning rewards while playing makes sense. Whenever you've spare time, you can log into Mistplay, choose a Mistplay game, and earn more.
You can claim your rewards faster by playing often, getting daily rewards, and earning more gems. You won't get rich from Mistplay. However, as side hustles go, Mistplay is one of the most fun.
Plus, earning real money online will help you save money. That's because all those free gift cards can be used instead of your own cash. Therefore, you save money.
Mobile gaming is a huge business, and there's a new game every day. Instead of playing a specific game, you're going to go to Mistplay to earn those sweet rewards. This is another way that Mistplay can help you save money.
Let's answer the big question – Is Mistplay worth it?
This Mistplay review has taught you more about potential earnings, having fun playing games, and the incredible rewards. Overall, Mistplay is totally worth it. Even casual mobile gamers can have fun playing a video game while earning rewards simultaneously.
Mistplay Alternatives
If you're an iOS user or want more ways to get paid for playing games, you should check out these Mistplay alternatives.
Swagbucks
Swagbucks rewards its members for completing tasks. One of those tasks you can earn rewards for is playing games. Earning points on Swagbucks is easy. Playing games, completing challenges, and making purchases are all ways of earning points.
Other ways to earn on Swagbucks include:
Answering surveys
Watching videos
Cashback
Completing special offers
Reading emails
Every bonus point you earn boosts your total earnings. You can swap your Swagbucks points for epic rewards. PayPal cash, Amazon gift cards, and gift cards for other top retailers are all available reward options.
Swagbucks also has a free app to download from the App Store or Play Store. That means you'll never miss a chance to earn extra money online.
Recommended: 25 Awesome Sites Like Swagbucks
Inbox Dollars
Inbox Dollars is free to join and pays you for participating in simple online activities. One of those activities you can do is play games.
The games library is extensive, so you'll always find a game to play. When you're ready to claim your extra cash, you can request PayPal cash, Amazon gift cards, or gift cards for other big brands.
To earn more points towards extra cash rewards in Inbox Dollars, you can:
Complete surveys
Search the web
Watch videos
The more you do, the bigger the cash rewards you'll earn.
Gamehag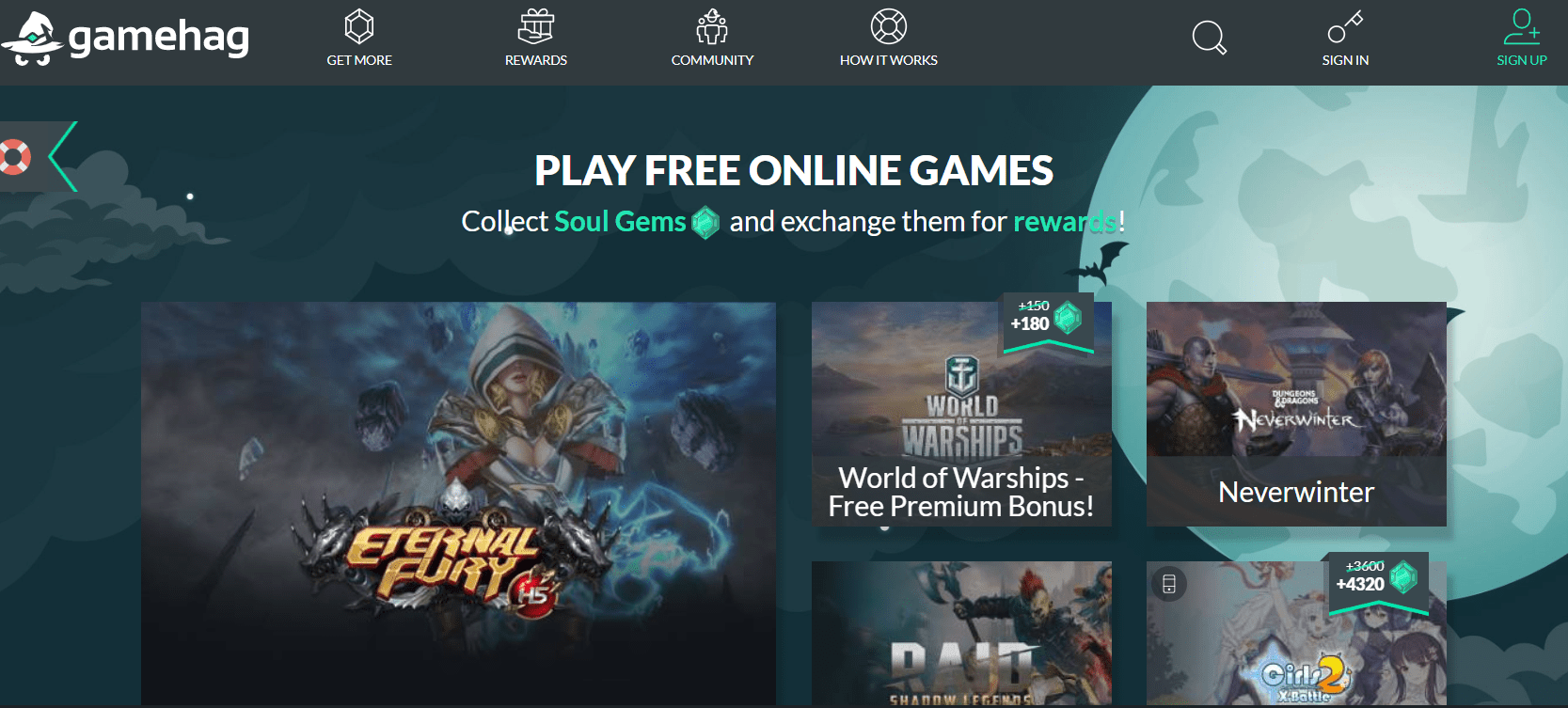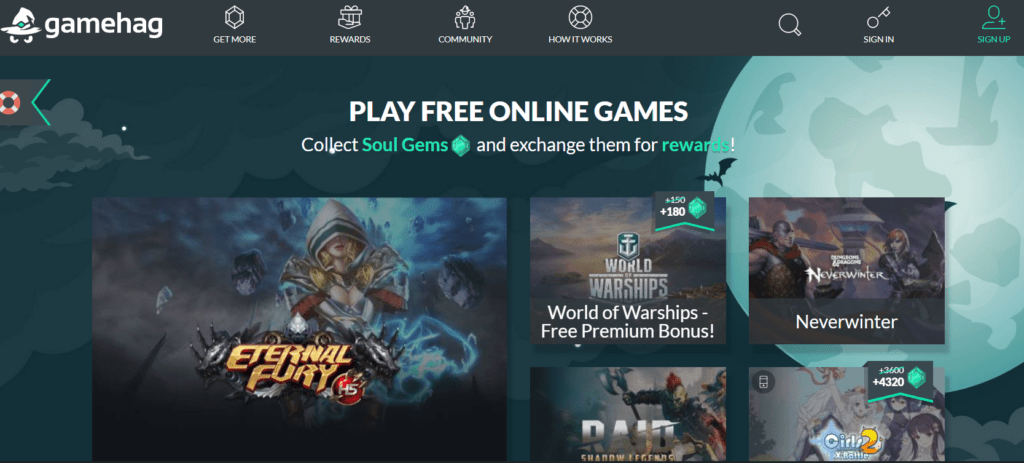 Gamehag lets you play games for free and rewards you for it. A win for everyone. You can play on a desktop or mobile.
The top games you can play on Gamehag right now include RAID: Shadow Legends, War Thunder, and Rail Nation.
You earn soul gems every time you play games, complete quests, and participate in the community. Those soul gems can be used to redeem some fantastic rewards.
Blackout Bingo
Blackout Bingo might be for you if you're looking for a new game. Blackout Bingo is a free video game available from the App Store, Google Play, and Samsung App Store.
Players around the world compete for prizes, including real money. Not only can you win real money, but other prizes, including free gift cards, are also available.
If you want to make extra money playing games, then Blackout Bingo is a great place to start.
Rewarded Play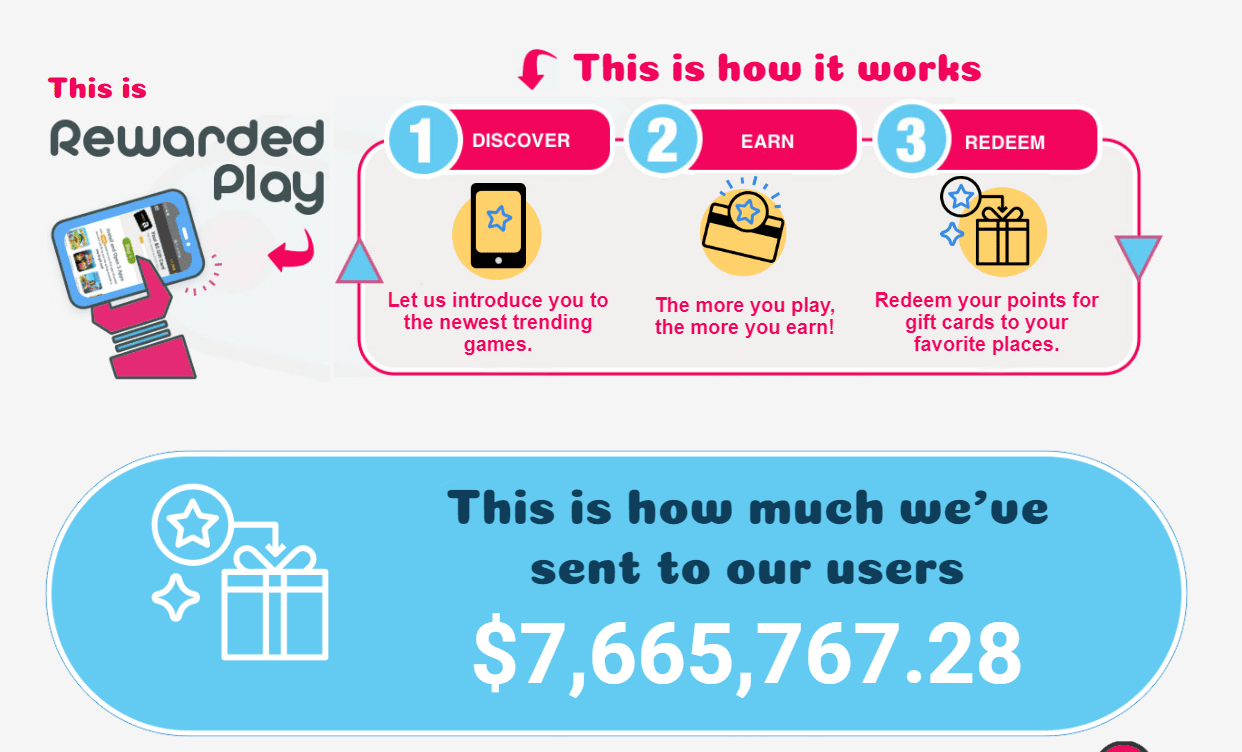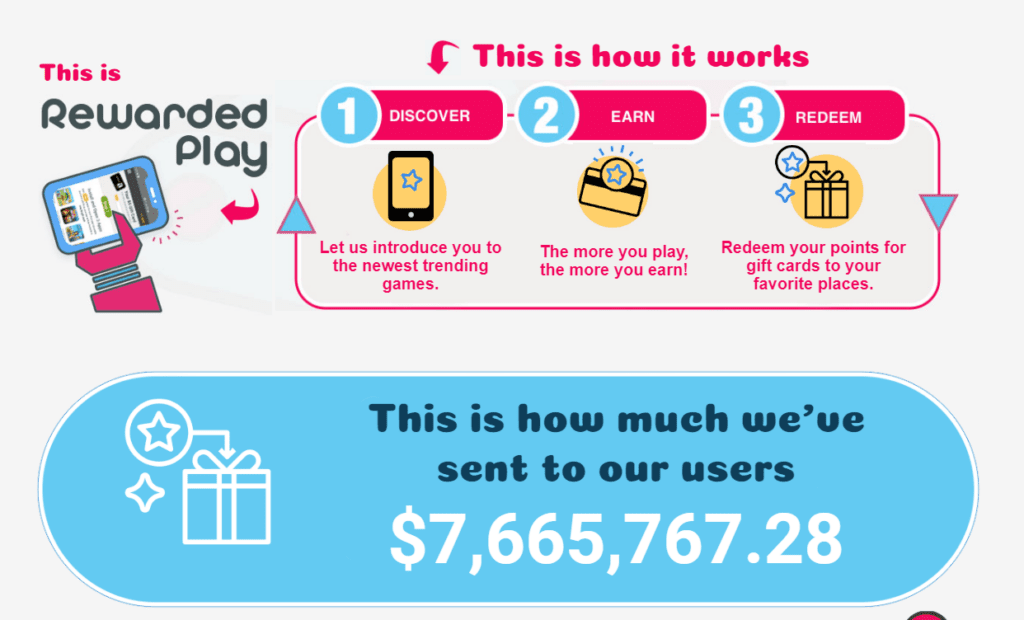 Rewarded Play is a free Android app that rewards you for playing games. Start by downloading Rewarded Play for free from the Play Store.
Once done, you must play games and earn Player Experience Points. Those points can be redeemed for gift cards and cash.
Bonuses can be earned by completing challenges and making in-app purchases. Every bonus point you earn means higher rewards for you when cashing out.
Rewarded Play offers lots of games to play. You can choose a specific game when you log in or try a different game every time.
Ready Games


Ready Games works brilliantly with mobile gaming. Start by downloading the free Ready Games app from the Play Store or App Store.
Next, pick a game to play and when you want to play it. Ready Games streams your game to a worldwide audience.
You get paid $1 for every viewer that logs in using your code. Make sure to share your code far and wide to get the most viewers possible.
FAQs
Is Mistplay legit?
Mistplay is a legit app that's completely secure. The only data that's collected is with your consent. When signing up, you only need to provide your email address. This helps to keep your personal information safe and keep Mistplay legit.
Can I use a VPN with Mistplay?
No, you can't use a VPN with Mistplay. If you do, then your Mistplay account could get banned. A VPN is not allowed because Mistplay needs to collect geo-specific data, and a VPN prevents that.
I'm playing lots, but not earning Mistplay points, why?
There are a couple of reasons this might happen. First, you must launch games through the Mistplay app. If you forget, then Mistplay can't track your playtime. If you've reached the level cap or daily cap, this means no more Mistplay points.
Leaving your phone idle or power-saving can also stop Mistplay points from being recorded.
Why can't I play the same games as my friend?
Mistplay uses geo-specific technology to target games to people in specific areas. Residents of the United States may get different games from those that live in Canada and so on.
Games change often as game developers change or new ones join the Mistplay platform. That means you'll always have a regular supply of new and entertaining games to play.
Can I really make free money playing games on Mistplay?
You won't get rich or be able to quit your job, but you can make extra money playing games on Mistplay. However, if you play often and collect every bonus point, you can make some extra cash.
How long does a payout take?
When you request a gift card from Mistplay, it can take 48 hours to be approved. Keep an eye on your email for your confirmation.
Mistplay Review