Disclosure: This post may contain affiliate links. If you click on a link I may make a small commission at no extra cost to you. You can read the full disclosure here.
Last Updated on November 6, 2022 by Chris Panteli
Get Paid To Answer Questions
Finding unique and interesting ways to earn money online is the dream of many. What if I told you that you can get paid to answer questions!
You may have expert knowledge of a topic that you could earn money from by answering people's questions. Alternatively, you may be a search engine ninja and able to find answers to questions in seconds.
Either way, you can earn money by answering questions online.
How Does Getting Paid To Answer Questions Work
People around the world need their questions answered! That's awesome news for you as you can extra money for answering those questions.
Answering questions online may involve texting, emailing, or chatting with someone. Other sites direct calls straight to your cell phone to answer the query.
Specialist sites, like those aimed at helping students, can involve creating videos, teaching materials, and one-on-one student support.
Most sites require verification of your expertise and identity. Be prepared to upload documents relevant to your area of expertise.
If you are unqualified, don't worry! There are a few sites that deal with general knowledge and don't require any qualifications. Even answering a simple question can be a good earner. Especially by answering lots of them!
Most sites pay by electronic methods including PayPal and Venmo. If preferred, some can send a check or pay by direct deposit.
All this means that getting paid to answer questions is one of the surest ways to earn an extra income online. Depending on your qualifications it's possible in some cases to earn a full-time living!
Get Paid To Answer Questions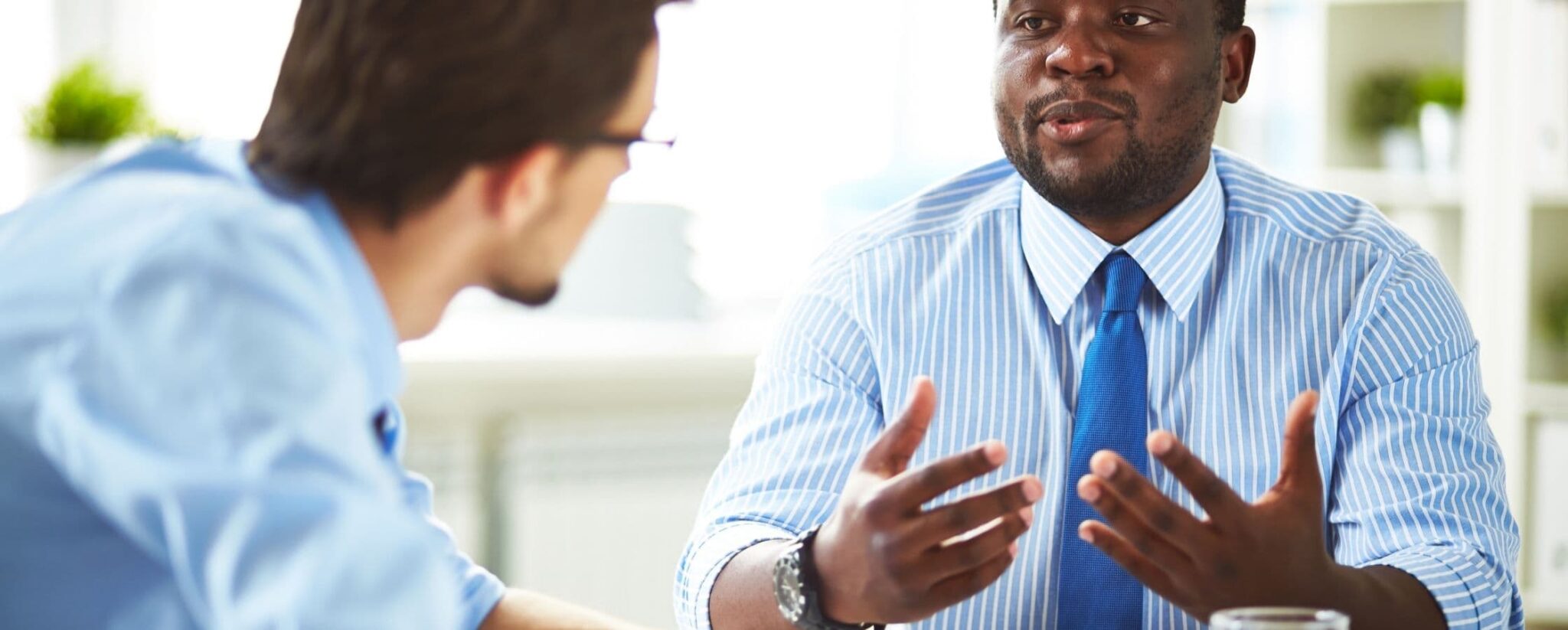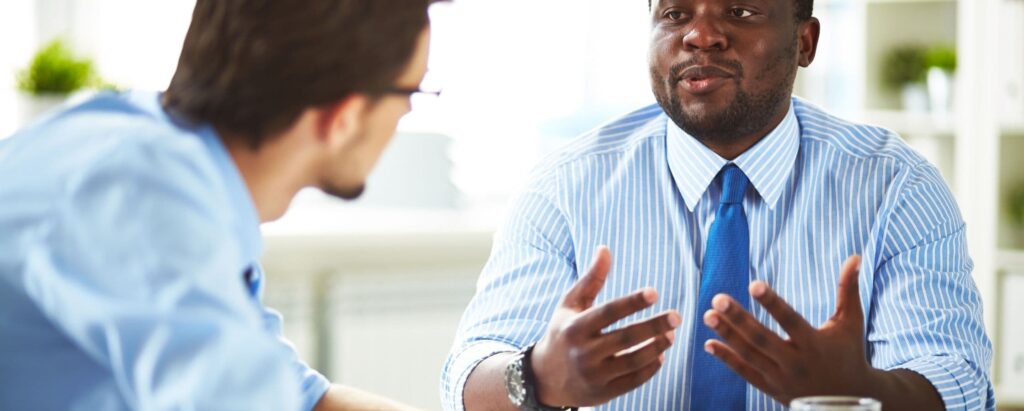 If you are an expert on a topic or able to quickly find answers, then you can get paid to answer questions. The following sites are all legit ways to start earning cash for taking the time to answer questions online.
Recommended: 19 Ultimate Ways To Make Money Doing Nothing
Question & Answer Sites
These websites connect experts like you with people that need a question answered. Some do require proof of expertise before you can begin answering.
1. Just Answer
Just Answer is free for experts to join. Provided you have relevant qualifications for the field you are an expert in, then you can start earning!
Categories of experts needed include law, finance, medical, and automotive.
To get started, you must fill in a quick application form with your details. You will need to provide your SSN, ID, and certificates proving your qualifications. Rigorous checks are made which means it can take about 2 weeks for approval.
Once approved you can start answering questions. Choose a payment method from PayPal, Venmo (the US only), or direct deposit.
2. Presto Experts
Presto Experts provides a 24/7 service to get questions answered by professionals or tutors. Topics covered include technology, business, and health.
Registering as an expert is free. To get started fill in a brief application form and attach your up-to-date resume. Once accepted you will need to create a profile including your photo, qualifications, and what methods you can chat on. Choose from chat, email, phone, or all of them.
Clients can browse profiles for the topics to choose an expert for help. Payments are made by check or PayPal and you decide how much to charge. Fees are charged by the minute with new experts often choosing to start out at $1 per minute.
When setting your rates check other experts for your topic to get an idea of what's acceptable. You could always start low and increase your rate once you become a more established expert on the platform.
3. 6YA
6YA offers clients instant expert help by phone. Average calls last about 5-minutes and you can answer as many as you like.
Joining 6YA is free and you must have a brief phone call to discuss your qualifications. Once approved, you can choose your available times and start earning. Calls will be connected straight to your phone and could be by chat or video call.
Tech support, auto repair, and business advice are just some of the topics expert advice is needed for.
Payments can be made via check, direct deposit, or PayPal. Pay rates are set by 6YA and currently are as follows:
$0 for calls lasting less than 1 minute
$3 for calls lasting less than 10 minutes
$5 for calls lasting more than 10 minutes
4. Help Owl
Help Owl is a free resource for people needing expert help relating to specific companies, products, vehicles, and more.
It's free to join Help Owl and you will be awarded points for answering questions. You can earn additional points for asking a question, submitting an instruction manual, and writing a review of a company.
These points can be converted to gift cards for big brands including Amazon, Walmart, and iCard.
5. Weegy
Weegy is an AI platform that seeks to answer users' questions. AI is a fantastic tool, but sometimes there is no substitute for a live person! When the AI can't answer a question, it will ask for a human (you) to take over.
If your answer is correct, then it can be added to Weegy's knowledge base for future use.
Every question you answer rewards you with points. These points can be turned into PayPal cash once you've accumulated at least $20 worth.
6. Experts123
At Experts123 you can earn cash for answering questions about a wide range of topics. Beauty, parenting, cooking, and technology are just a few of the specialist topics experts are needed for. Earnings are paid out via PayPal and based on points earned for answering questions.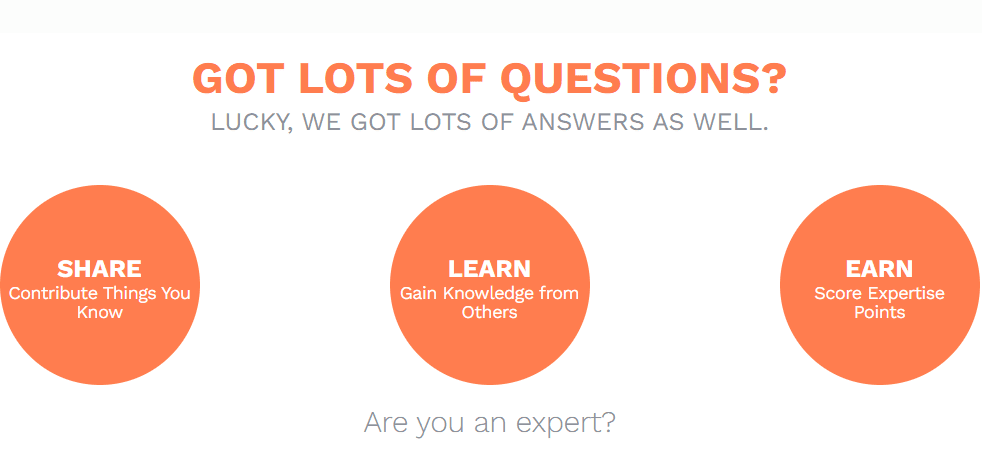 You can create a free account with your email address or log straight in with your Facebook id. Now you can complete your profile with a photo, bio, and summary of your expertise.
Tutoring
Students at either college or high school often need additional help. They may need help with an assignment, homework, prepping for exams, or understanding complex topics.
The following sites in the tutoring and homework market all allow you to earn for your expertise and help students succeed.
7. Study Pool
Students often need help with homework, assignments, or understanding a topic. As a verified tutor on Study Pool, you can help with these questions and earn yourself some extra money!
Subjects that tutors are needed for include algebra, law, science, and mathematics. It's free to join Study Pool and the platform takes a cut of between 15-33%. Payments are made via PayPal with questions paying from $1 and upwards.
Sign-up is easy. Just use your Google, Facebook, or LinkedIn account to sign in. Next, complete your profile including qualifications and you can start answering questions.
8. Chegg
Chegg offers students help with a range of subjects including business, engineering, and math.
If you've got relevant skills, then you can help students with homework, difficult topics, and assignments. Accounts on Chegg are free to create with an email address, or you can log straight in using your Apple, Google, or Facebook id.
Once you've verified your credentials you can upload learning materials for students and start getting paid to answer questions. Payments are made weekly via PayPal or Venmo.
9. School Solver
School Solver connects students with experts that can answer their questions. A question can be answered by multiple experts and the student can buy the answer that they can afford.
Earnings can be withdrawn via PayPal or other payment methods upon request.
Survey Sites
Lots of companies pay for market research. This means you can earn money answering questions on paid survey sites. What's wonderful about survey sites is that anyone can register regardless of experience.
Most survey sites are seeking people that will answer questions honestly. With that in mind, you can earn a good sum every month by registering for more than one survey site. Here are a few to get started with.
10. Survey Junkie
Registration on Survey Junkie is free and you can start earning straight away. Brands big and small need consumer opinions to plan strategies. This is where you can earn cash by honestly answering a paid online survey.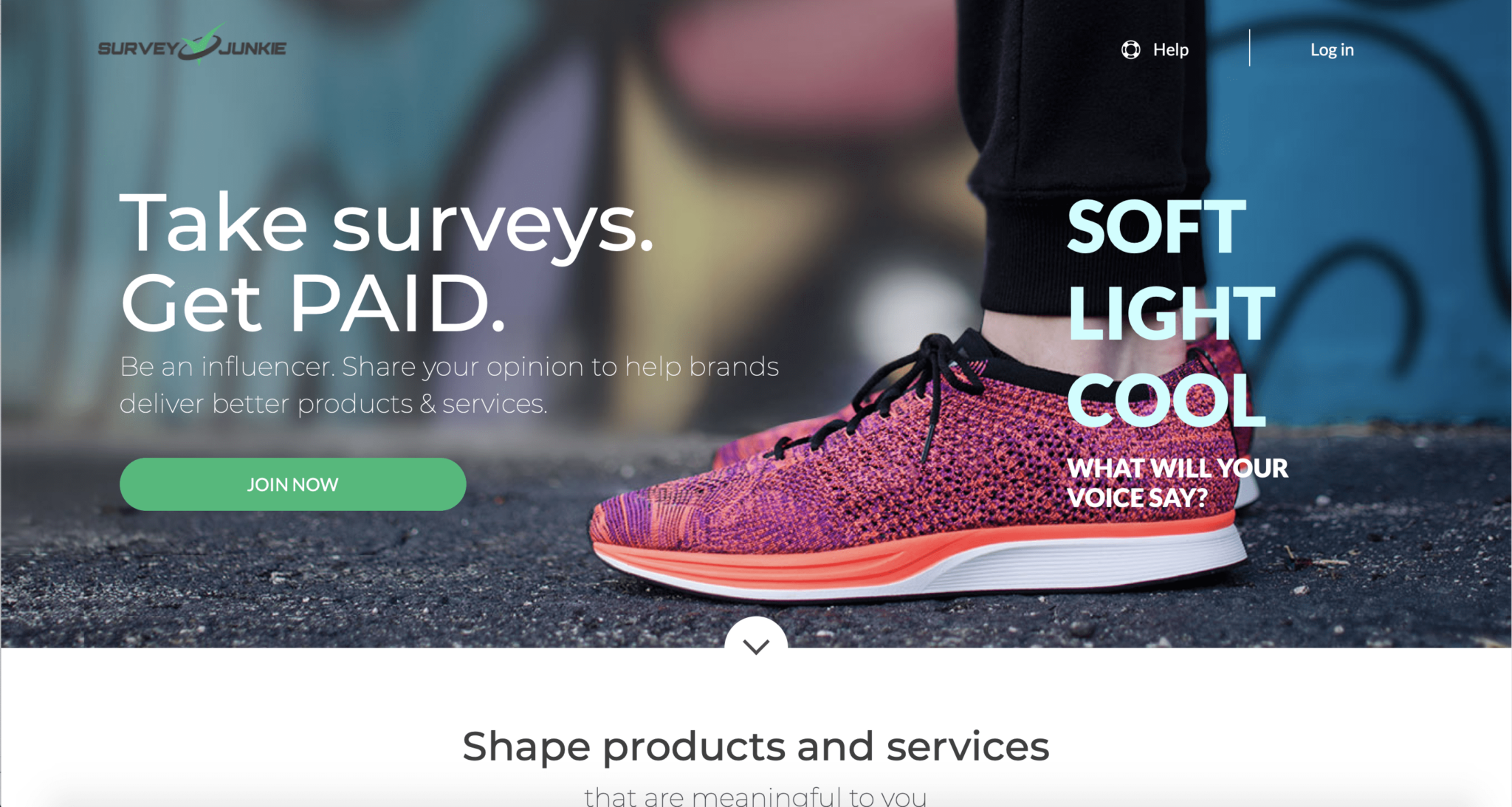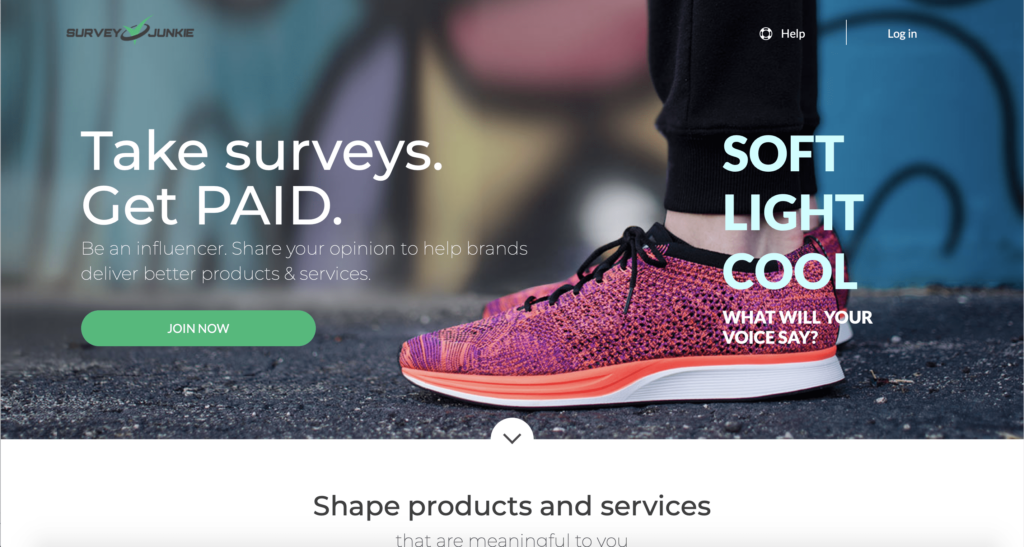 Once you've created your free account you can start earning reward points. Make sure you are taking surveys when available as they go quick!
Points are awarded for every survey completed. 1 point is equivalent to 1 cent and you can cash out once you've earned at least 500 points ($5). Earnings can be taken as PayPal cash or as a gift card.
Look out for bonus ways to earn points including a referral bonus when you refer friends to the site.
11. Inbox Dollars
Inbox Dollars is a popular paid survey website. The platform has paid out over $80 million to members for answering questions and completing other tasks.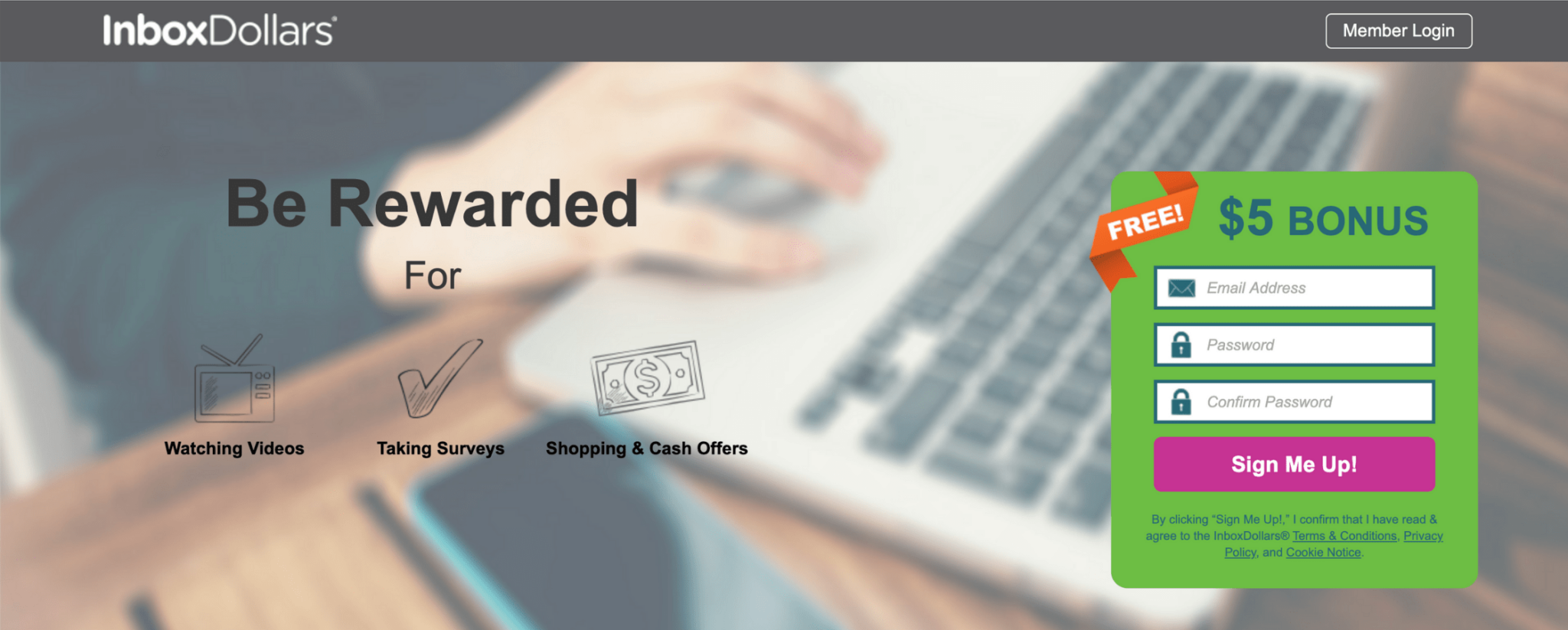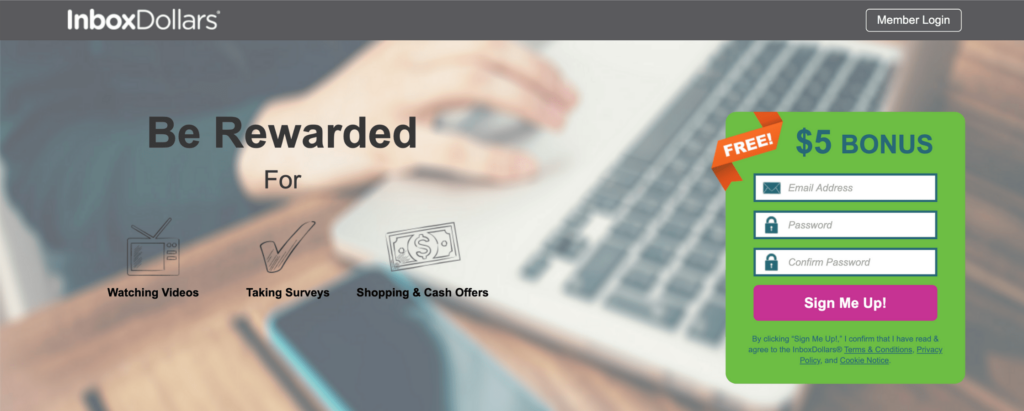 Getting paid to answer surveys is the main way to earn on Inbox Dollars. You can earn bonus cash for watching videos, playing games, and even shopping!
Recommended: InboxDollars Review: Ultimate Guide
12. Opinion Outpost
Opinion Outpost pays members for answering questions. You can create an account for free and start earning immediately!
Once you've earned a minimum of $5 you can withdraw your money as PayPal cash. If you prefer, you can claim gift cards instead.
There are opportunities to earn from other activities on Opinion Outpost. Watching ads, product testing, and outdoor challenges are a few bonus ways to earn. To maximize earnings lookout for all these earning opportunities.
13. Survey Club
Survey Club recruits ordinary people for branded surveys. Corporations and other organizations pay to find out what consumers think and feel about their products.
Questions you are asked take various forms. Apart from survey opportunities, you may be asked to take part in focus groups, clinical trials, and research.
You will be compensated for any activity you take part in and can withdraw your rewards once you've reached the threshold. Completing an online survey is the most common way to earn on the platform.
How Else Could You Earn Money Online for Answering Questions?
The platforms so far all involve registering with them and answering questions posed by other users. However, there are some other ways you could monetize your knowledge and earn extra income.
14. Blogging
Starting your own blog means you can talk about anything you like! If you are an expert on a topic, then it makes sense to blog about that.
Start Your Own Blog
It's a great way to make money online and to win back your financial freedom. It's not easy, but then again, nothing good in life is! If you put in the work it can be extremely rewarding. So make sure you start your blog the right way, self-hosted, and on Siteground!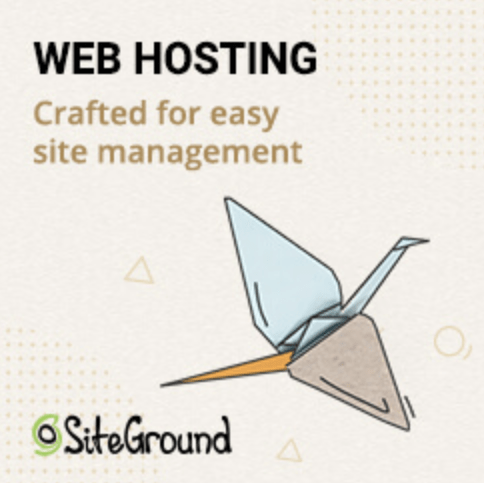 As your blog gains popularity you will be considered an authority on the topic. That means when someone has a question about the topic, they will visit your blog first!
There are many ways you can monetize a blog including:
Affiliate links
Ads
Sponsored posts
Selling physical or digital products
Starting a blog is relatively inexpensive, but can yield excellent rewards if successful.
15. Content Creator
Creating unique and entertaining video content can be an awesome way to share your knowledge. Plus, you earn extra money too!
There are lots of platforms that let content creators connect with fans worldwide. YouTube is arguably the best known. You can earn by streaming your videos on Twitch, Reddit, and OnlyFans as well.
Monetizing your content does vary according to each platform's rules. Earning from ads, sponsored videos, and selling merch are common options. Some platforms allow you to earn from donations either of a requested amount or a random amount decided by the viewer.
Do You Need Any Qualifications?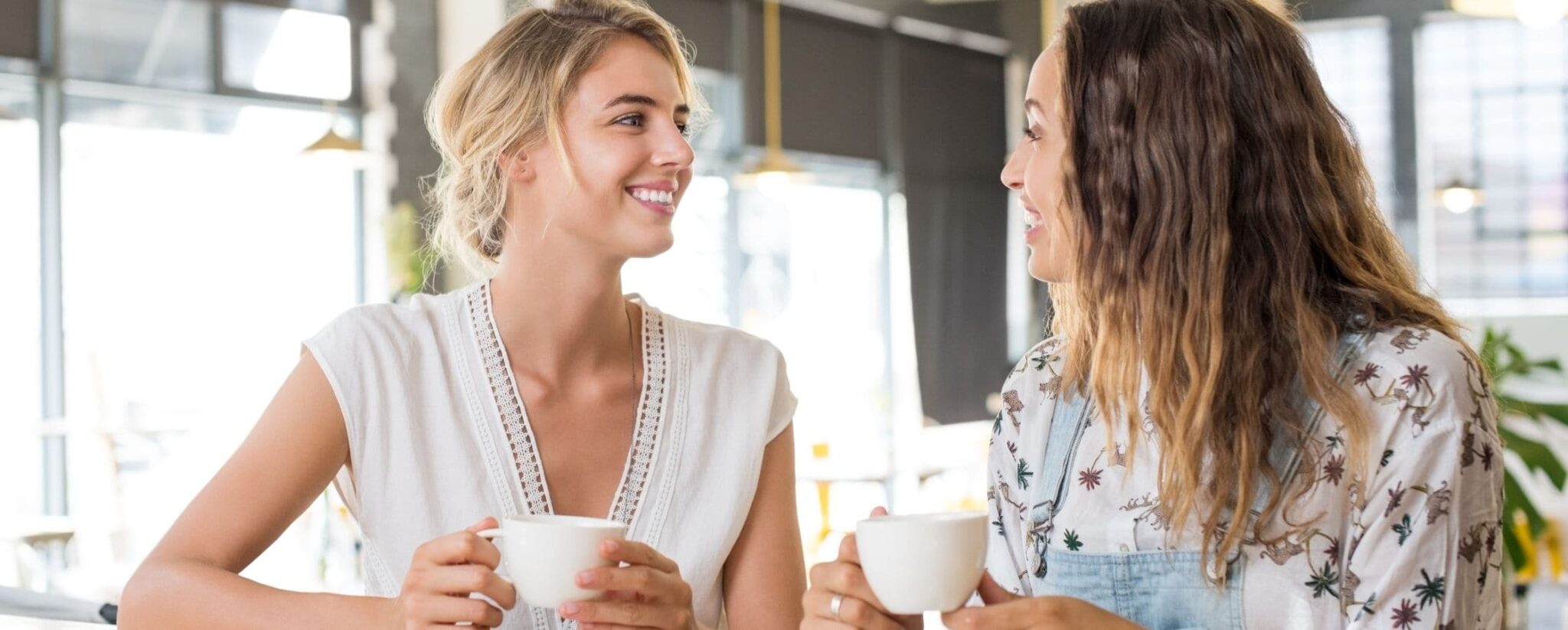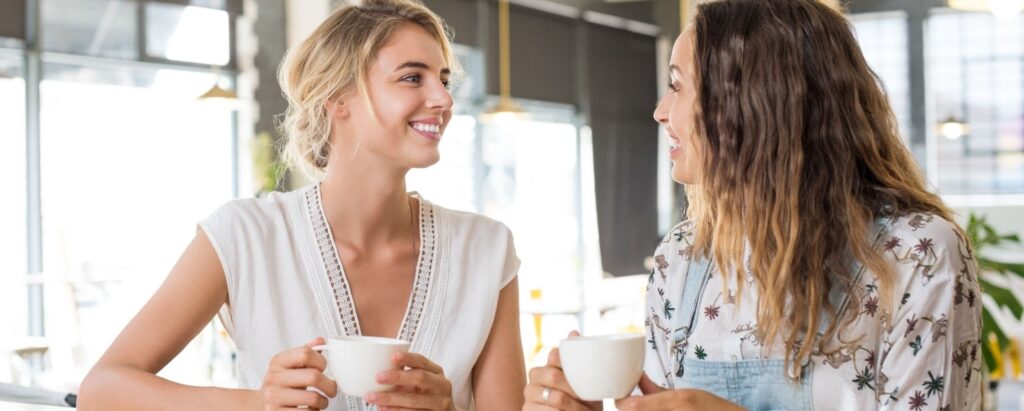 Good research skills, expert knowledge of the topic, and the ability to communicate well with people of differing abilities are the most essential qualifications. If you meet these criteria, you can start earning for answering questions online.
On some sites, you will be asked to prove your credentials. This is common on sites paying high rates for professional expertise.
How Much Money Could You Make Answering Questions Online?
Answering questions online probably won't make you rich. If you have expert knowledge in a specialist subject, there are some sites advertising earnings in the thousands of dollars.
Most of the time earnings come down to your expertise, time available, and the sites you work in. You could easily earn a decent bit of extra cash every month by spending regular time answering questions online.
FAQs
Can you get paid to answer questions on Quora?
No, Quora doesn't pay you to answer questions.
What's the best site to earn on?
The best site for you will vary based on your expertise and time available. Survey sites are great to earn in your spare time. Question & answer sites are fantastic when you have more time to earn from giving detailed answers.
Can you get paid to answer questions on Reddit?
Reddit doesn't pay users for anything, which means no payment for answering questions. However, you can use the platform to promote your own business such as a YouTube channel. Make sure to check site rules first as not all self-promotion is permitted.
Get Paid To Answer Questions