Disclosure: This post may contain affiliate links. If you click on a link I may make a small commission at no extra cost to you. You can read the full disclosure here.
Last Updated on October 23, 2022 by Chris Panteli
Sell Printables on Etsy
If you're looking for a way to make extra cash every month, selling art prints on Etsy is a great option. Selling printables means you don't have to worry about making products, packaging, or shipping. In fact, you can make passive income off the same art print consistently every single month.
Sounds ideal, right? The problem is there are hundreds of shops trying to sell art prints on Etsy and making less than $50 a month.
Is selling printable on Etsy Worth it?
The short answer is, yes! It takes time and commitment to make a shop on Etsy successful, but selling art is one of the niches that consistently do well on the platform. It's easy to tweak your style and products to fit trends, seasonal items are popular each year, and you can make money from digital prints again and again with no extra work.
Is it even possible to become successful at selling art prints on an already crowded platform?
Create a Digital Etsy Empire!
Learn exactly how to design digital products (without Photoshop), list products on Etsy, get traffic to your Etsy shop, and grow a real revenue-generating business…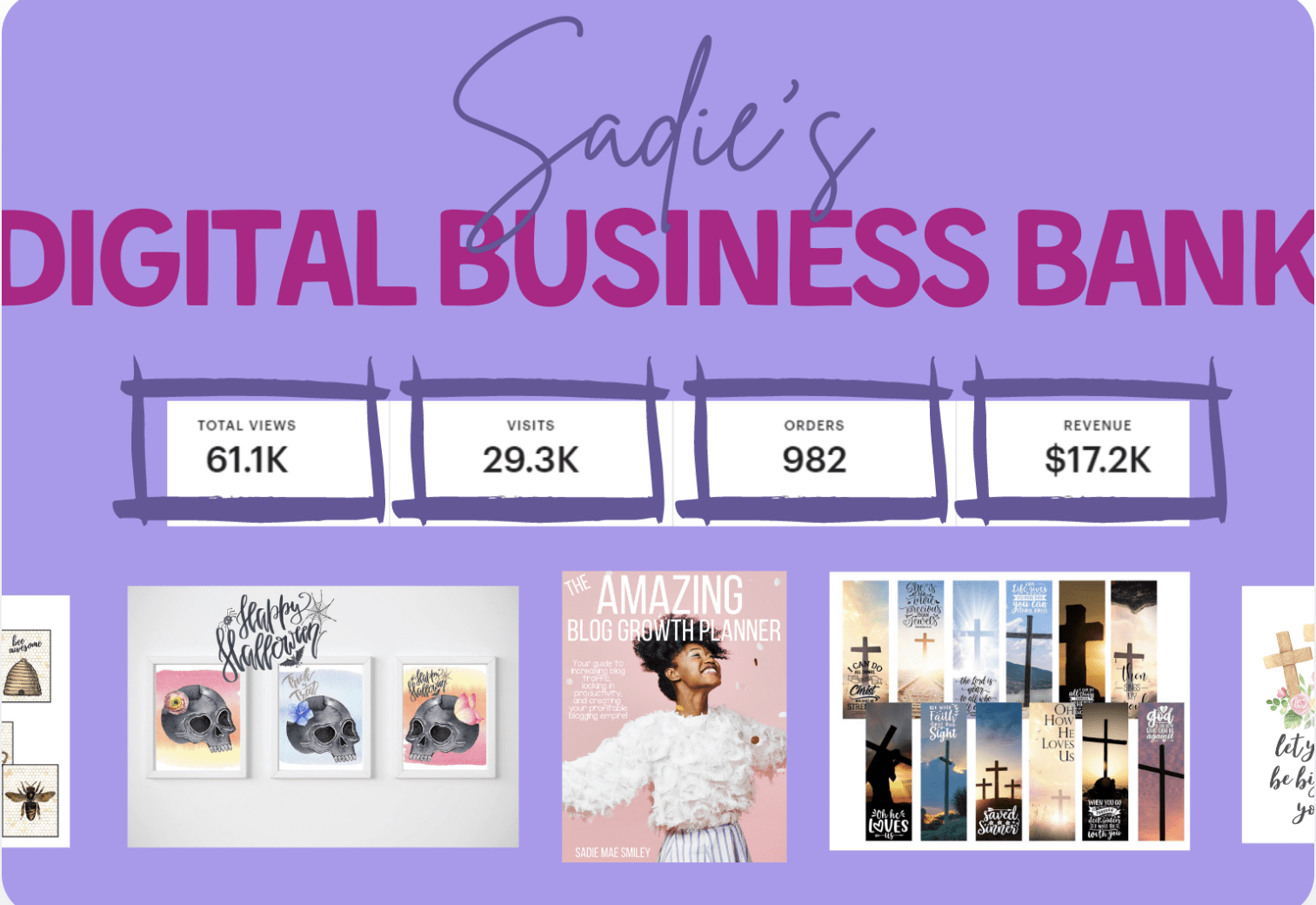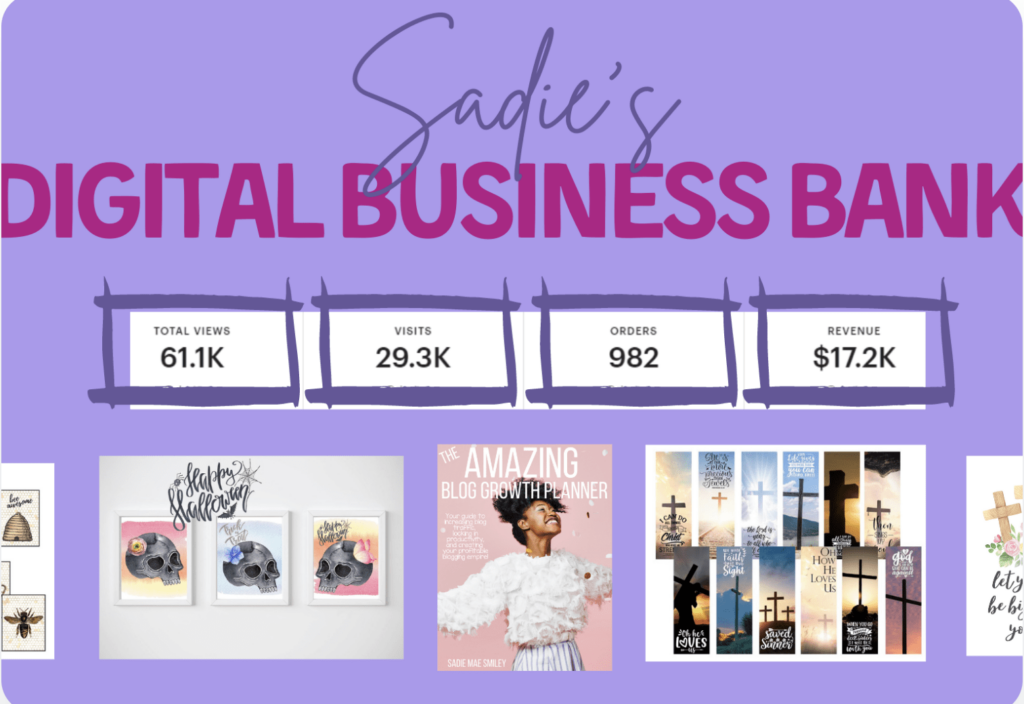 In this guide, we'll show you how to start selling art prints on Etsy successfully, and build up a passive income you can rely on month after month.
What Exactly is a Printable?
A printable is a graphic design that potential customers can purchase digitally and then print themselves.
Rather than sending a physical copy of the print, you upload your digital prints to Etsy and then potential buyers can download it instantly after they buy it.
Printables come in all styles and can range from to-do lists to quirky sticker sheets.
Why Sell Printables on Etsy?
Of all the things to sell on Etsy, you might be wondering why you'd get started with art prints. But there are some key benefits that make Etsy the best platform for printables:
Built-In Audience
Etsy is a marketplace with over 80 million active buyers. That's a built-in target audience that is actively looking to sell on the platform.
Although owning your website will avoid Etsy fees, it also means spending significantly more on marketing to get people on your site in the first place. When you're just starting out, this can be a lot to take on.
Passive Income
Having prints for sale is one of the very few truly passive income generators. Since your items are digital files, they'll make money over and over without the need for shipping costs, making the product, or sourcing materials.
Etsy handles the entire transaction and download process, so once you've got your item listed, there's nothing more you need to do.
This is in comparison to selling original artwork on Etsy, which requires crafting, packaging, and shipping service.
Built-in Advertising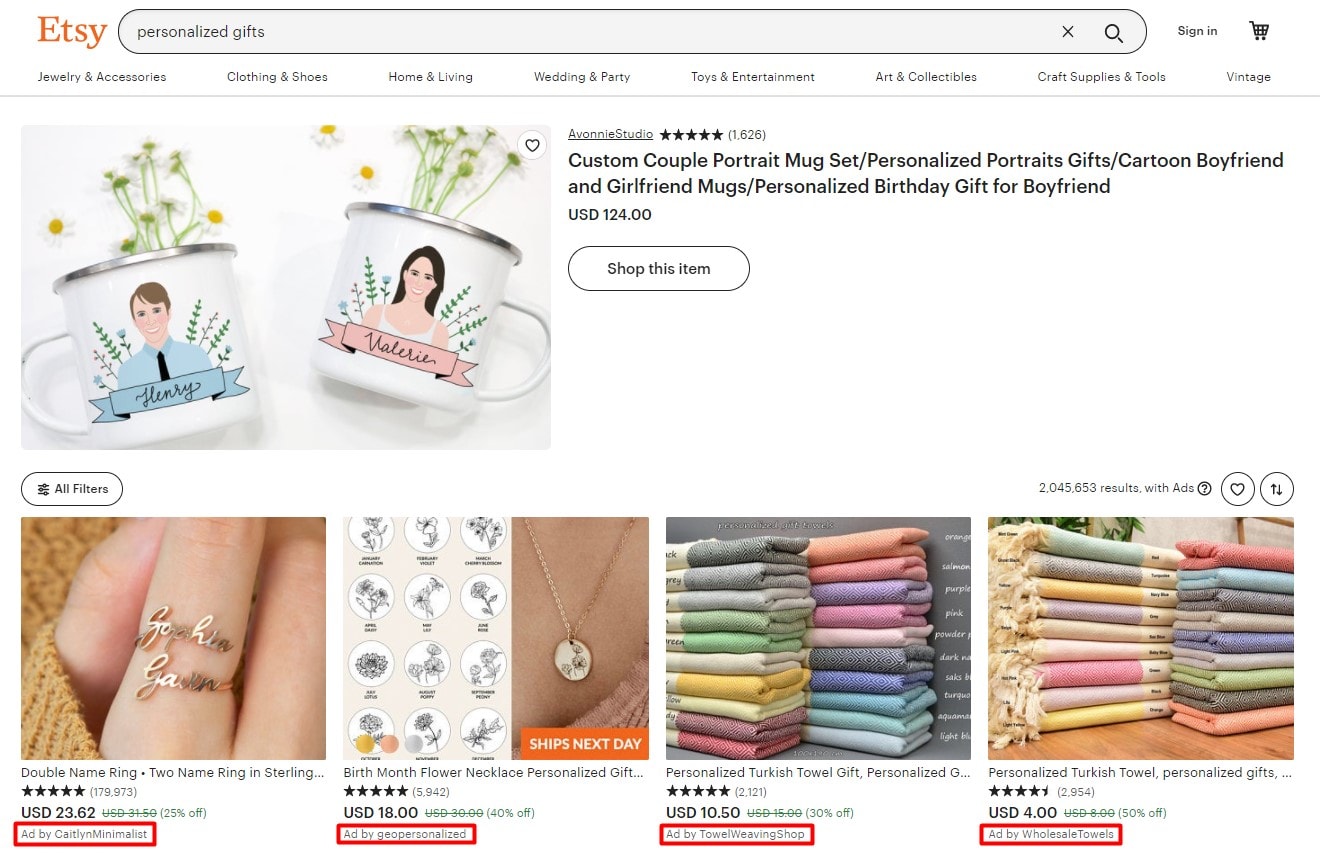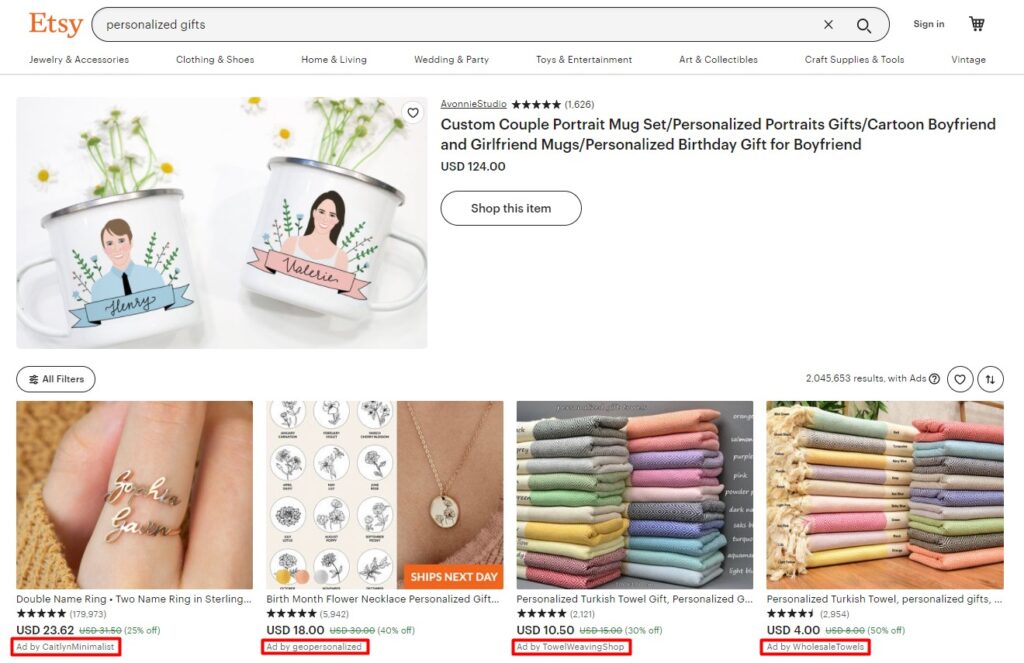 Etsy also takes care of your ads for your store. You can set up your own ads on your dashboard and set your marketing budget and they'll do the rest.
Etsy also takes care of off-site ads for you. If your item is sold through one of these ads, they take a small percentage of the sale, saving you time setting up ads yourself.
Recommended: 67+ Genius Things To Sell At School To Make Money
The downsides of selling digital images on Etsy
Although selling printables on Etsy does sound great, there are a couple of downsides:
Crowded market – you're competing against hundreds of similar shops.
Fees – Etsy fees are relatively high, so will need to factor into your product prices.
Marketing – although Etsy has an audience, you still need to spend time building up your brand.
How Much Money Can You Make Selling Printables on Etsy?
This really is up to you, but the sky's the limit when it comes to making money on Etsy. Since you can sell the same graphic, again and again, you're not exchanging your time for money.
In fact, the top Etsy seller is a print shop with over 1.1 million sales.
But on the flip side, there are hundreds of printable shops on Etsy making less than $50 a week.
The more time and effort you put into your printable shop, the more money you'll get out of it.
Skills You'll Need to Create Printables for Etsy
The beauty of creating printables is that anyone can do it. You don't need a degree in graphic design, just a little creativity, and the right attitude.
Creativity
The key to selling printables on Etsy is coming up with designs people want to buy. You'll notice some of the top-selling shops have a consistent design aesthetic that targets a specific demographic.
Coming up with unique, creative designs is the main skill you'll need for your shop to succeed.
Grit
Selling printables on Etsy isn't a get-rich-quick scheme. It takes time, market research, and grit to stick it out.
You might not make your first sale for a couple of weeks, but the most successful shops are the ones that were willing to tweak and change their approach and stick it out until the sales became easy.
Create a Digital Etsy Empire!
Learn exactly how to design digital products (without Photoshop), list products on Etsy, get traffic to your Etsy shop, and grow a real revenue-generating business…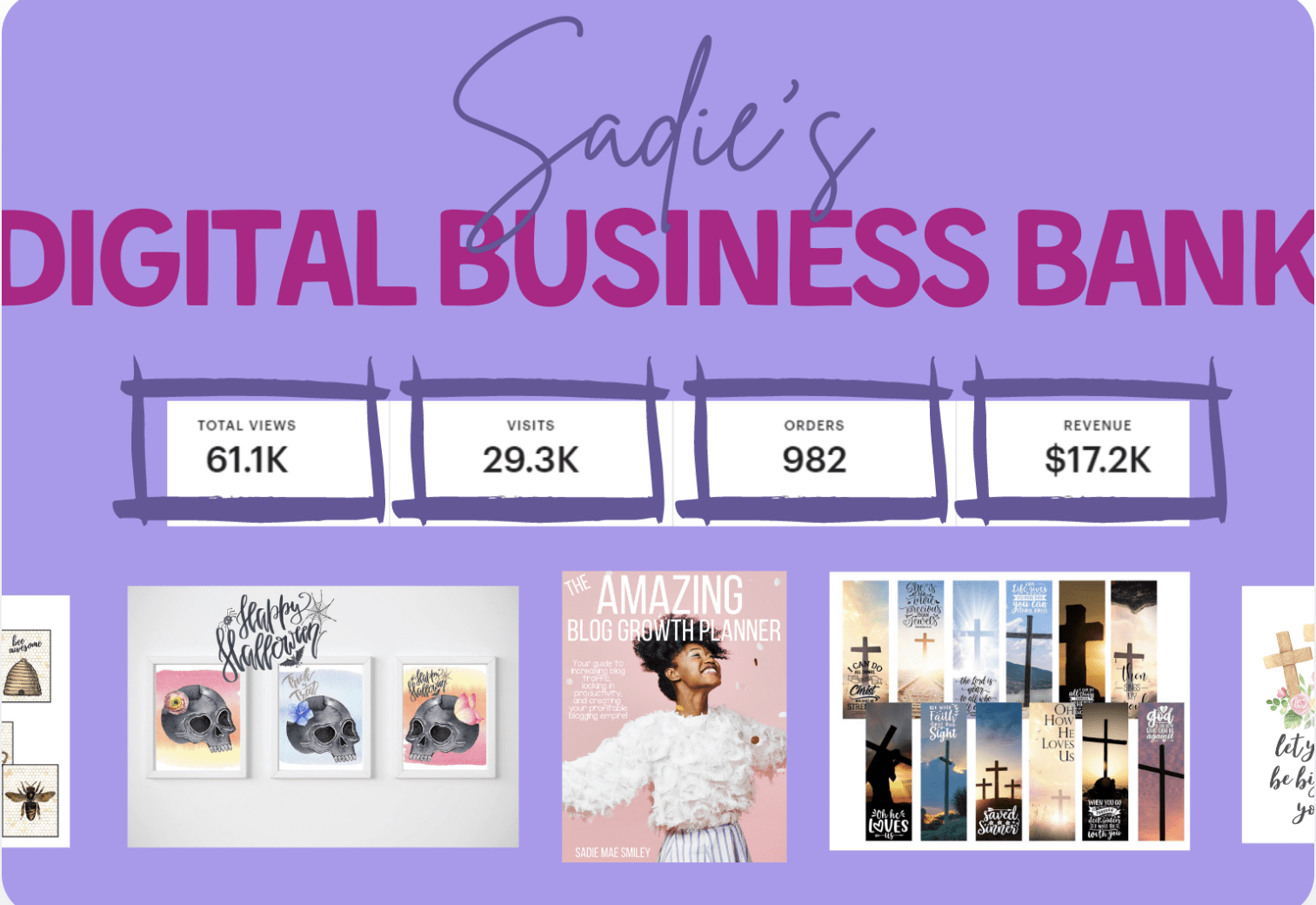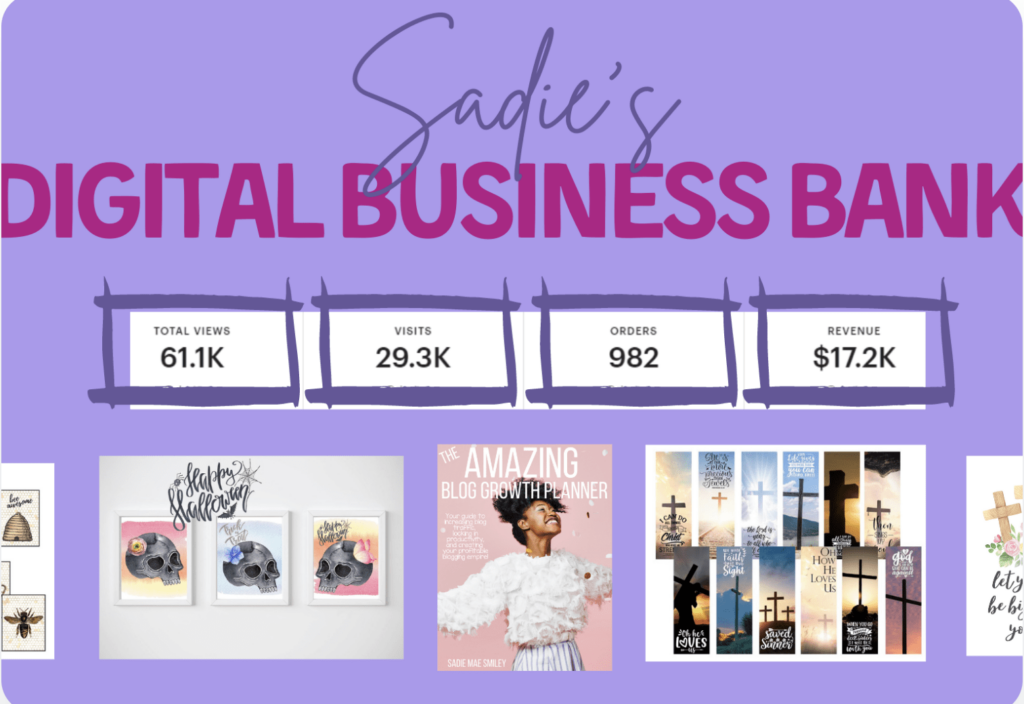 Tools You'll Need to Create Printables for Etsy
There's no need to pay for photoshop when you get started making printables, there are some great free tools you can try out instead.
Canva
Canva is a design tool that makes creating printables incredibly easy. There are hundreds of templates to get you started, and all the graphics you'll need are built-in.
The software is drag-and-drop and very easy to learn. And with dozens of tutorials on YouTube to help you navigate the different features, you'll be making printables in no time.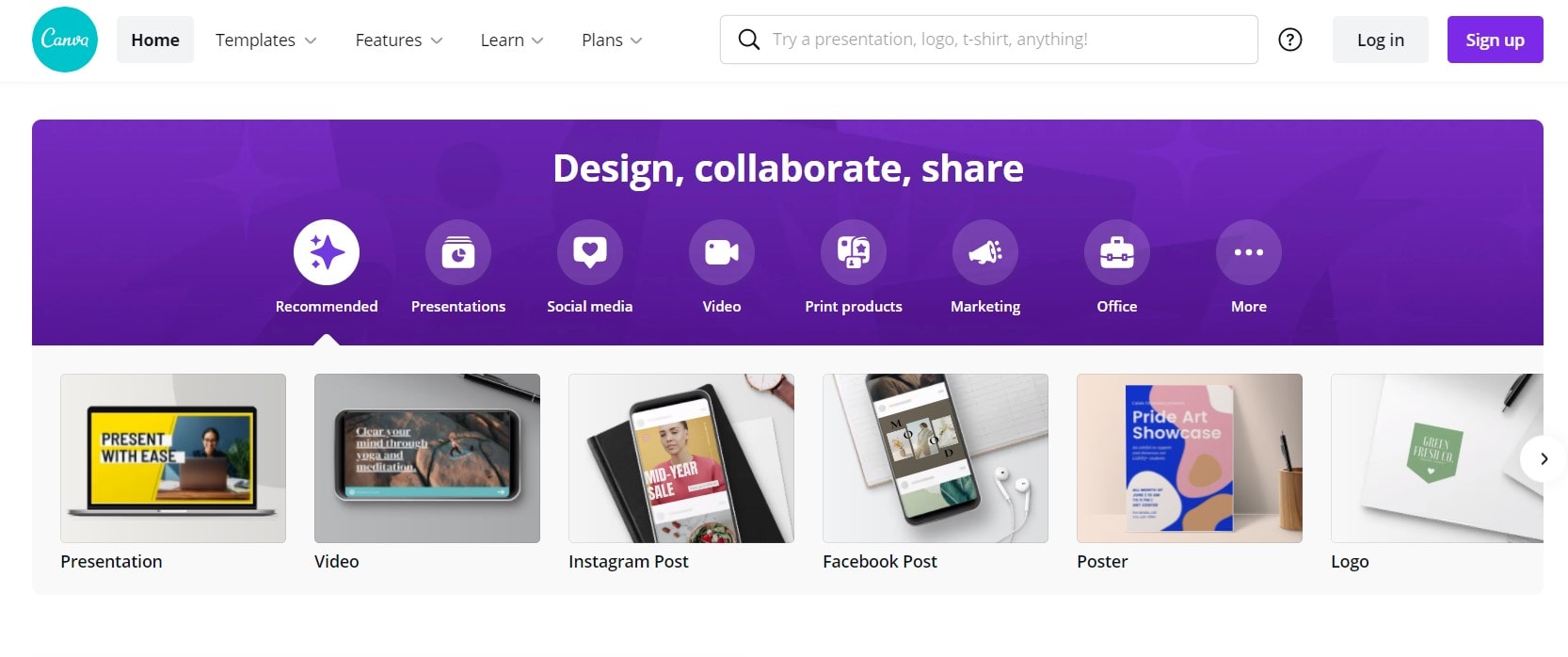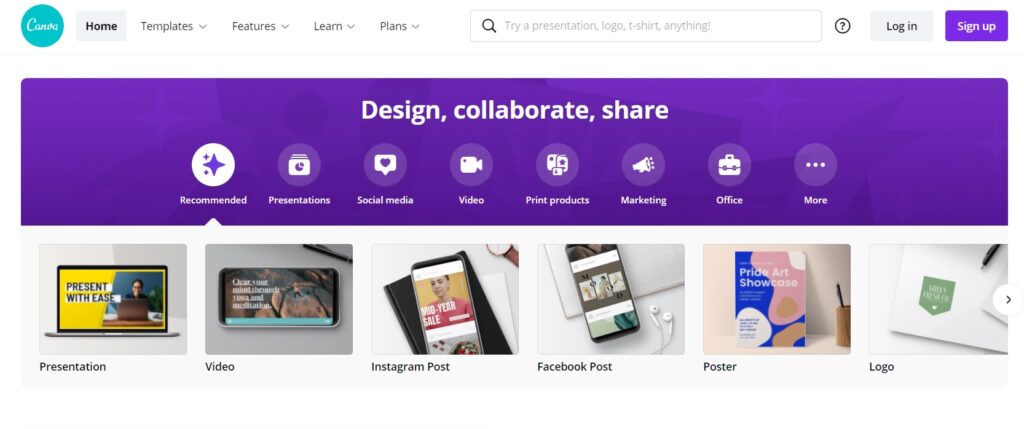 PicMonkey
This is similar to Canva but does have some different features including some cool graphics and fonts. It does cost $8 a month, but you can get started with a free trial to find out if you prefer it to Canva.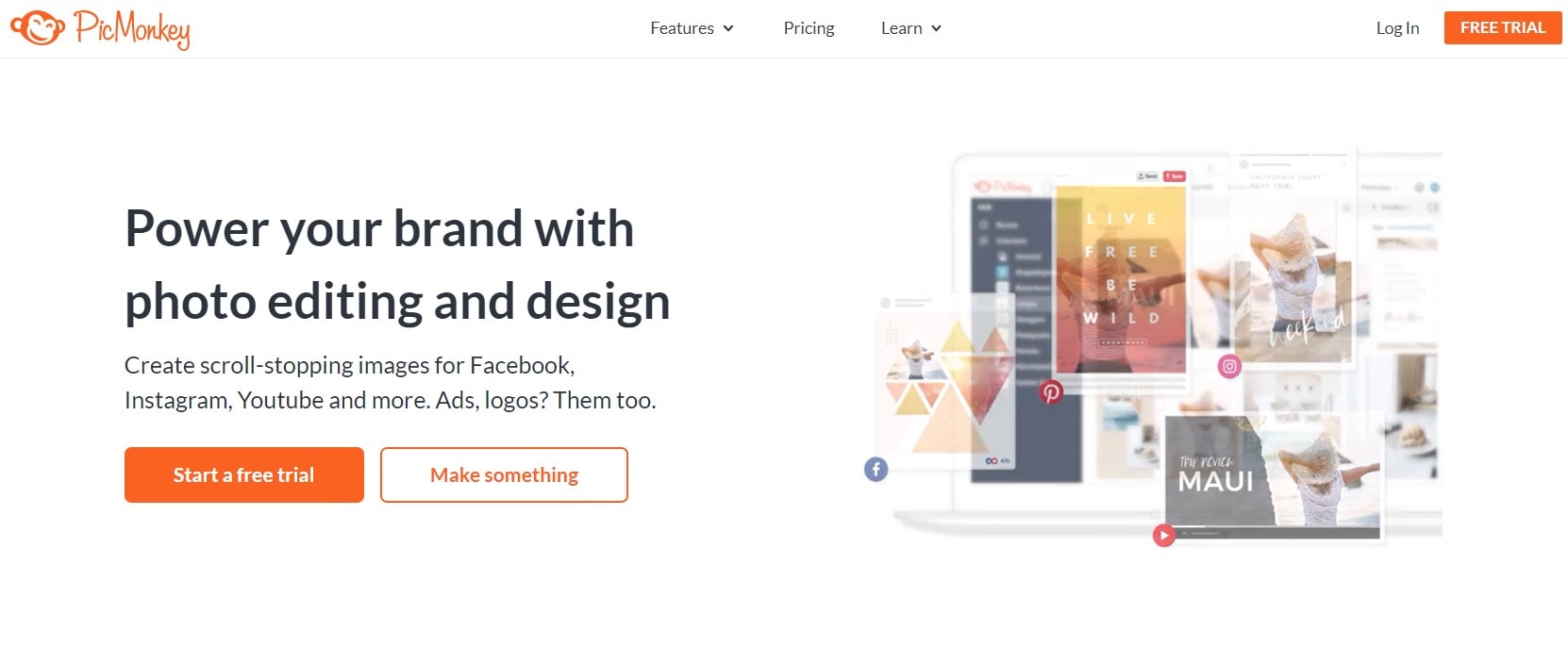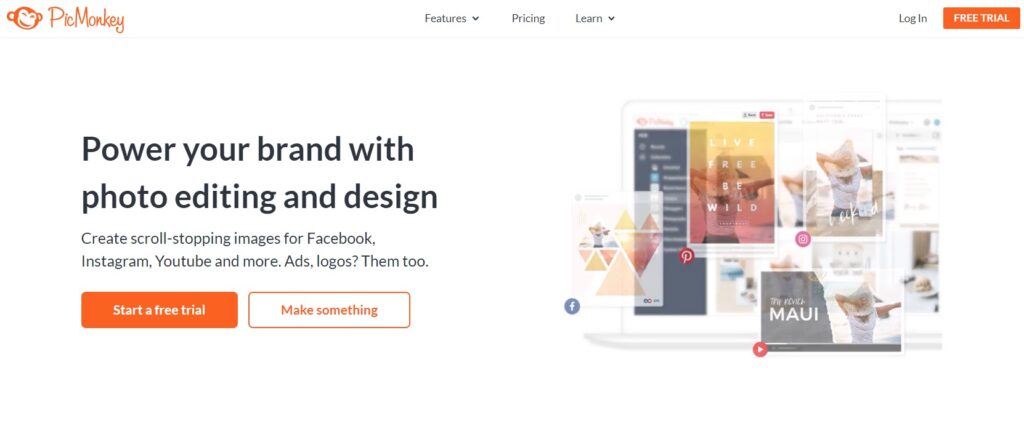 Creative Market
This is a marketplace where you can purchase fonts, patterns, templates, and graphics to add to your printables.
Canva does have a lot of free graphics to use, but you'll need to check the licensing on each to know if you can include them in your printables.
Creative Market lets you buy graphics so you know it's safe to use them in your designs.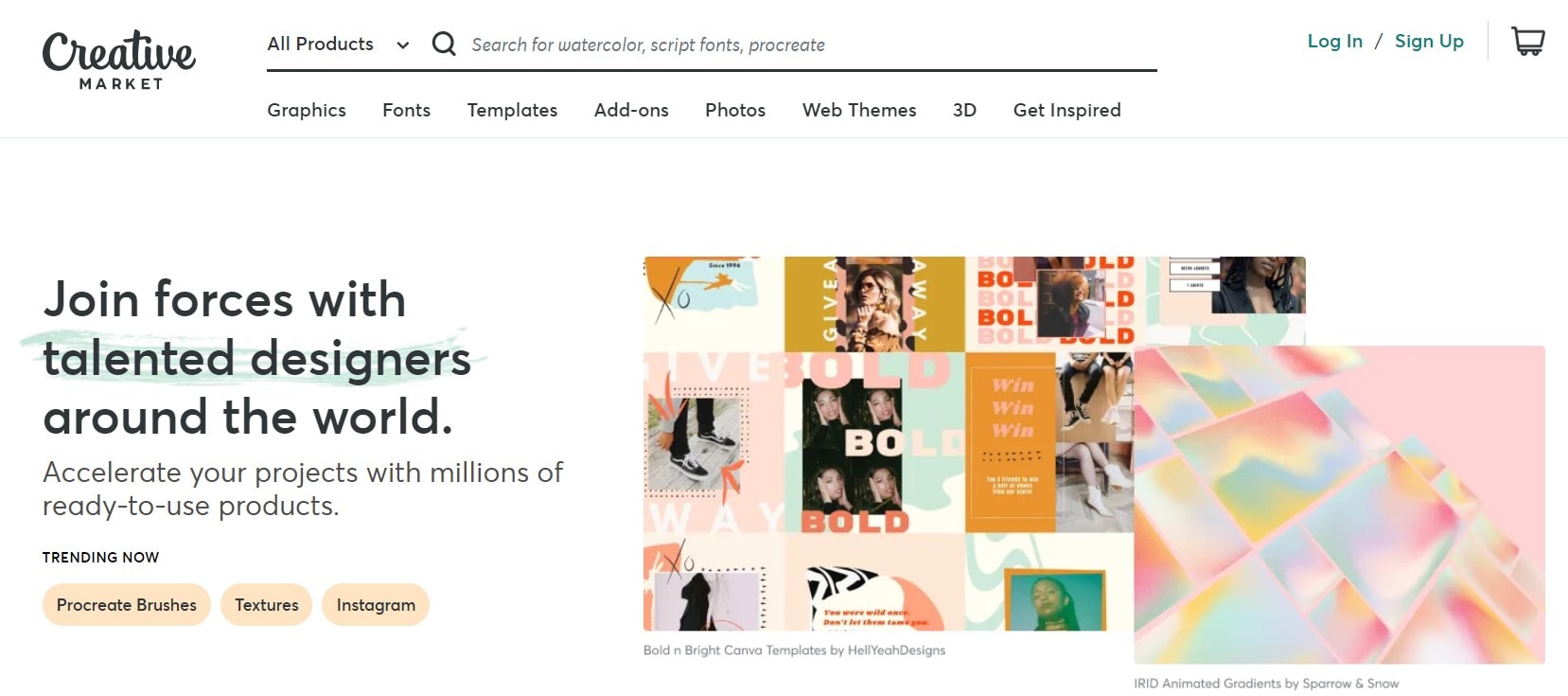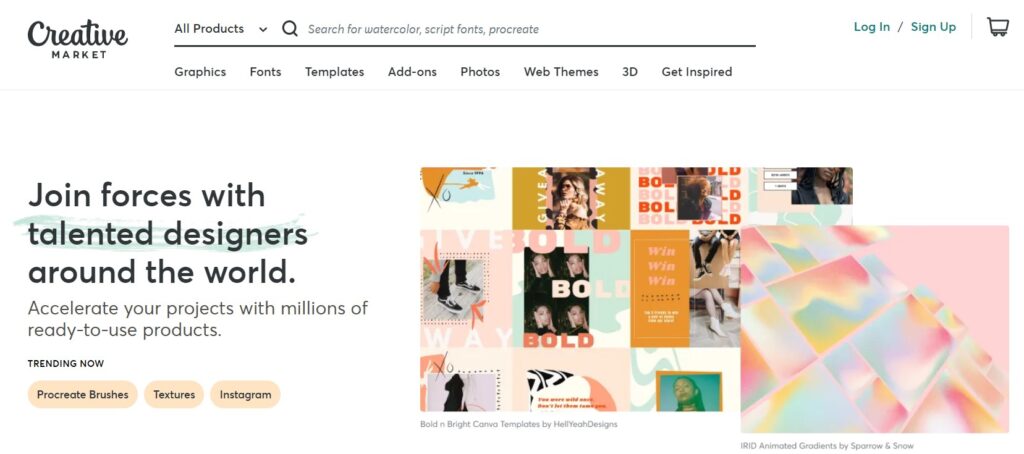 What downloadable prints sell best on Etsy?
There are a few printable categories on Etsy that consistently sell well. The top contenders are:
Wedding related printables
Anything that helps a newlywed couple organize their wedding will sell well on Etsy. This includes:
Wedding planners
Bridal shower games
Bachelorette party games
Wedding signs and table numbers
Wedding checklists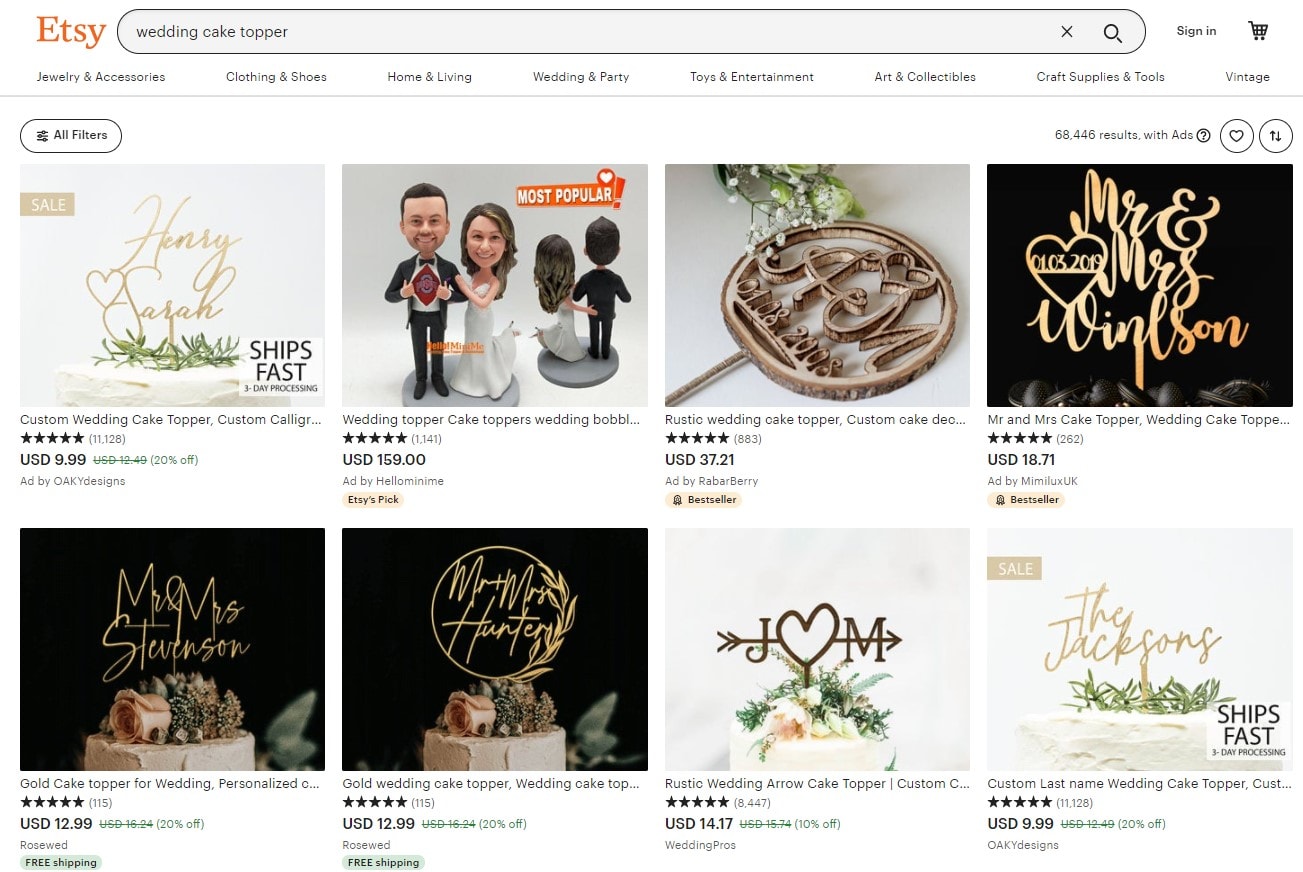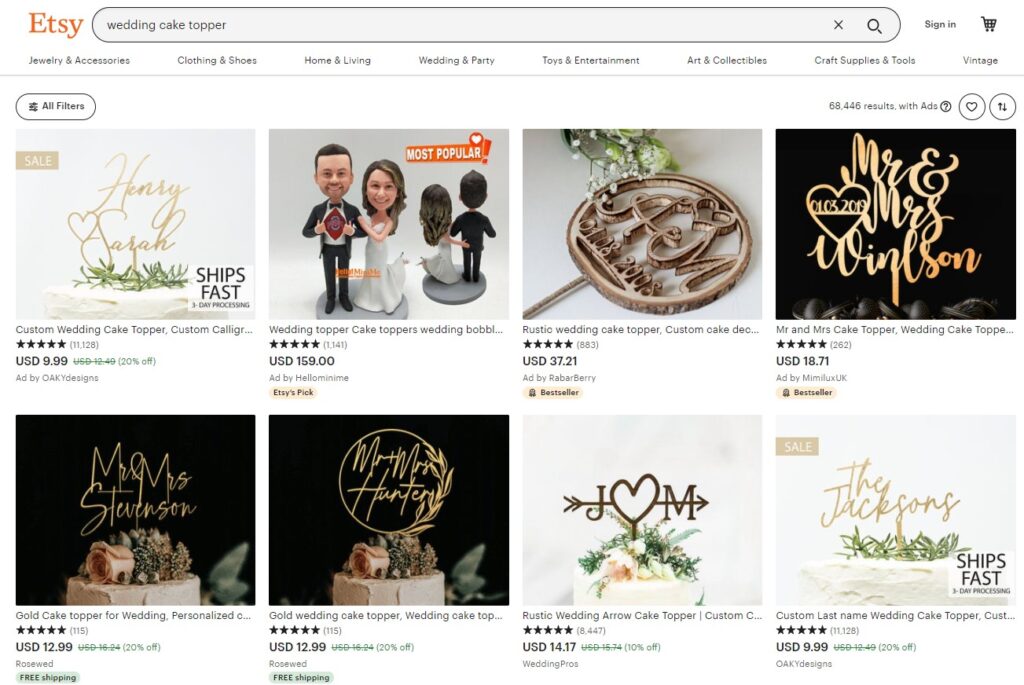 Baby related printables
Again, anything that helps some expecting to navigate their new role as a parent does extremely well on Etsy:
Pregnancy journals
Baby shower games
Birth plans
Baby shopping lists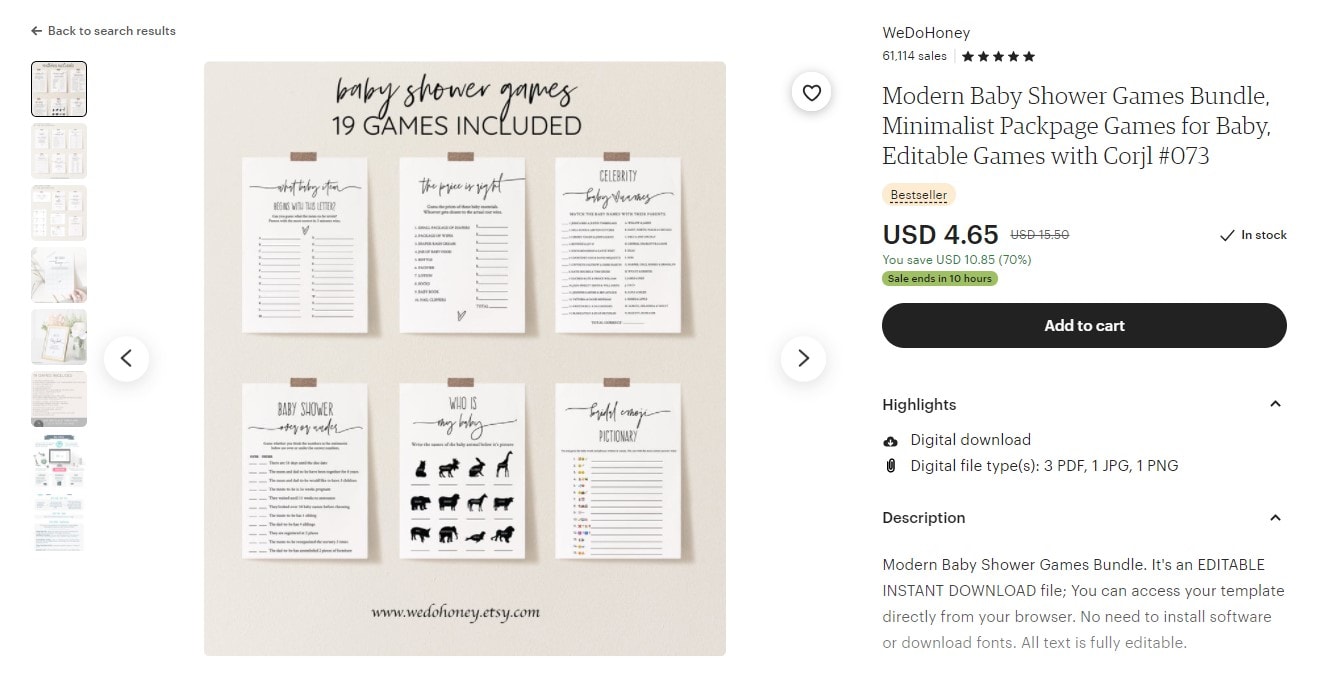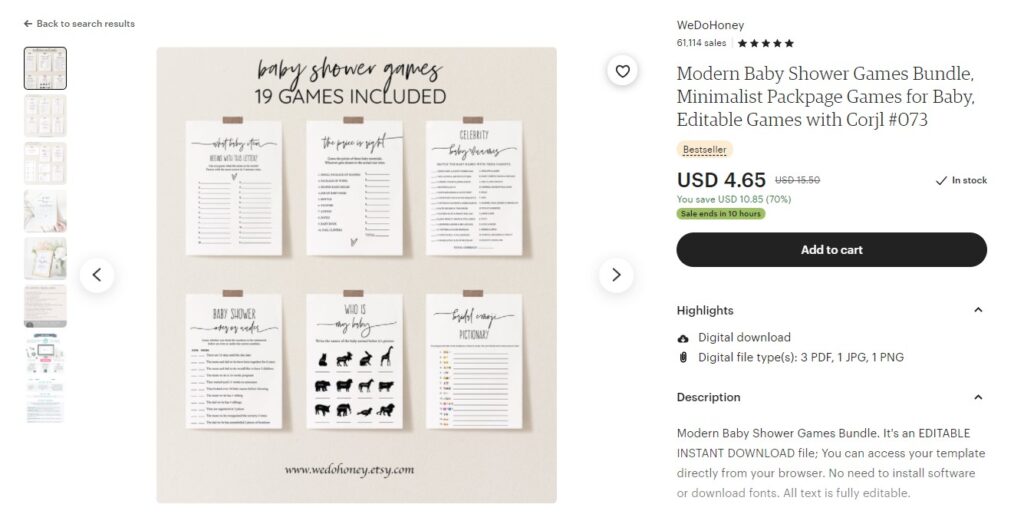 Digital Art prints
Buying physical artwork can be expensive, and that's why people love art printables on Etsy. Especially unique prints with quotes.
Whether it's adorable animal prints for a nursery or motivational quotes for a home office, art printables consistently sell well on Etsy.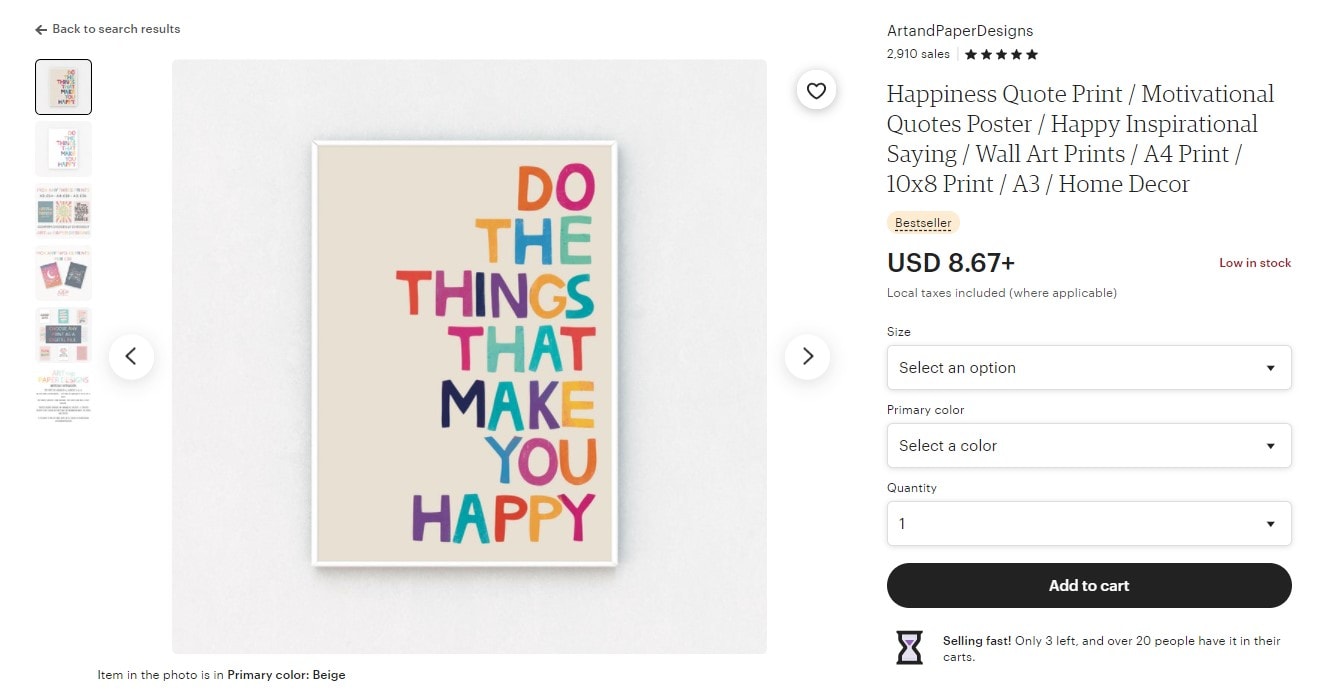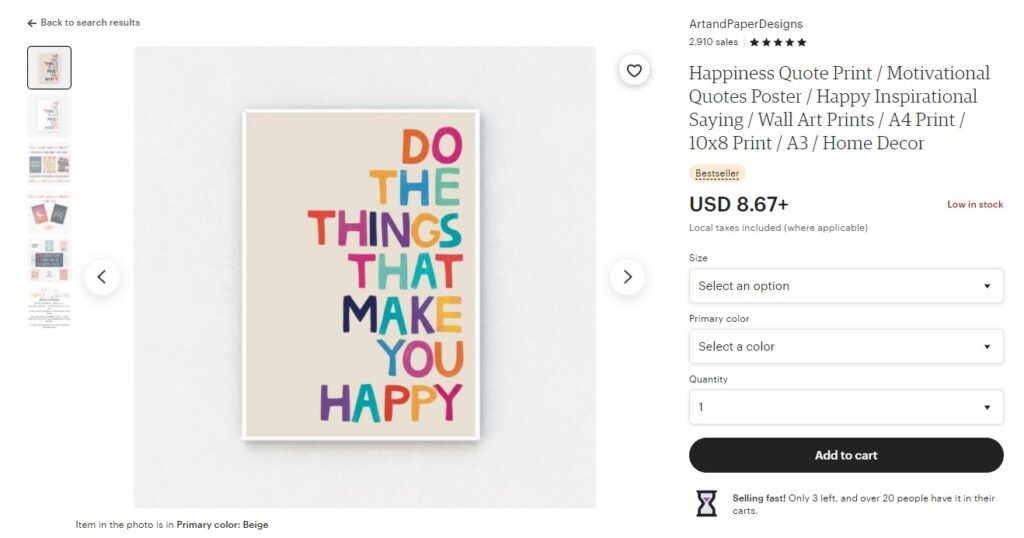 Planners
As we've already seen, the top-selling shop on Etsy is a planner store. Etsy shoppers love planners, especially those will a niche purpose that can be printed and used again and again:
Daily planners
Shopping lists
Monthly calendars
Project planners
Home budget planners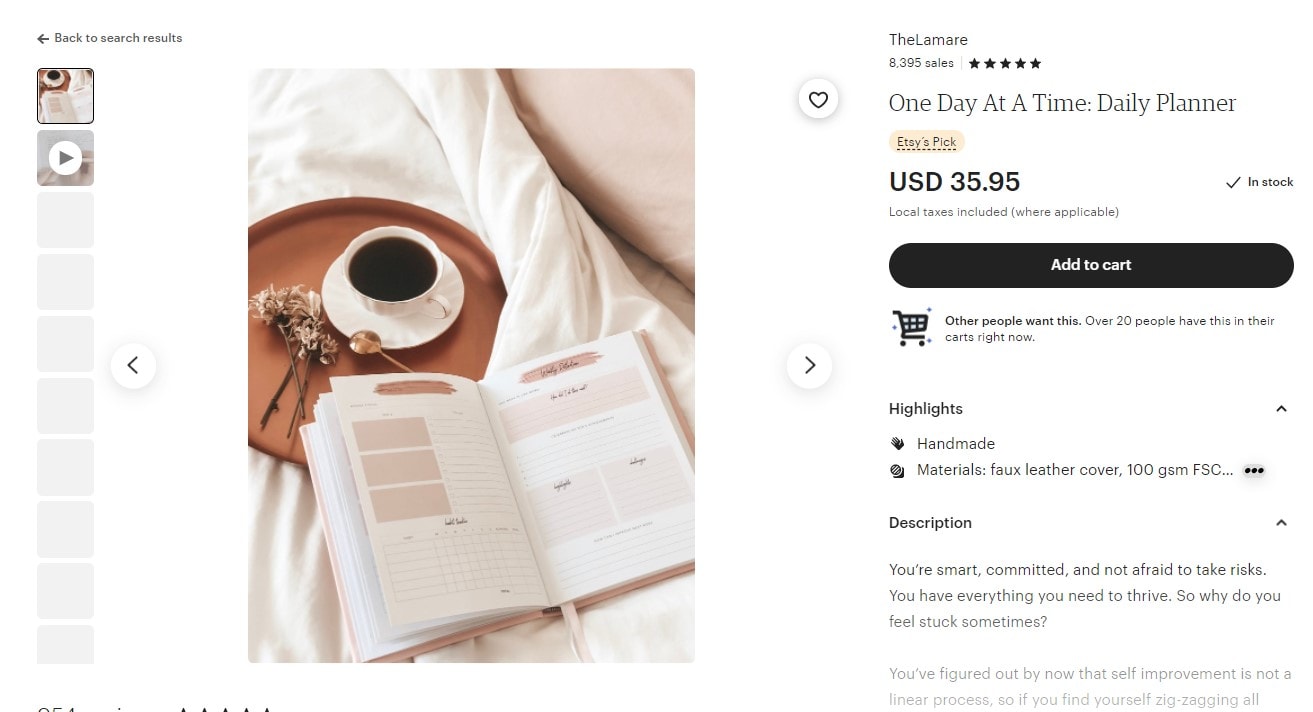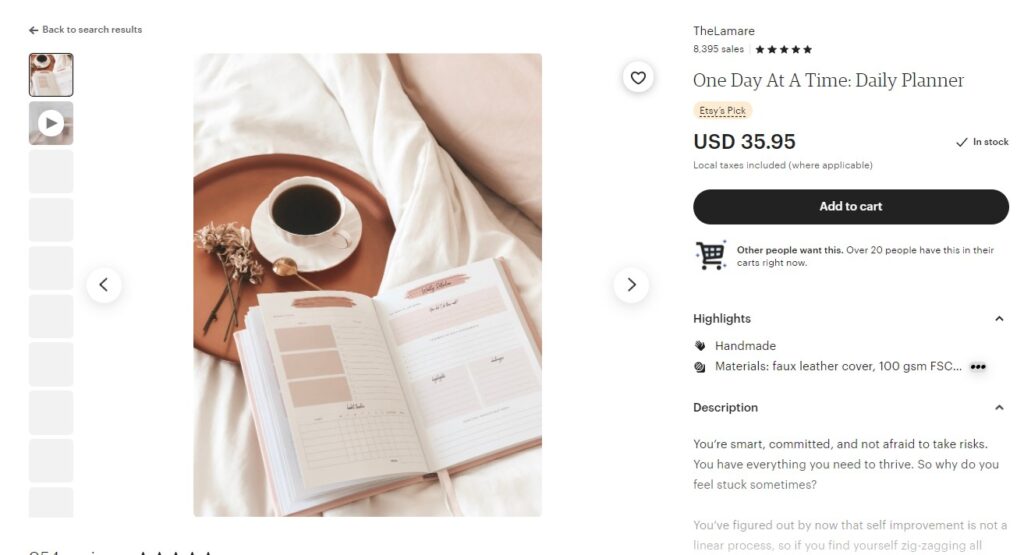 Coloring pages
Adult coloring pages have made a big splash on Etsy over the past couple of years. If you've got an eye for graphic design, creating interesting designs that people can color in always sell well on the Etsy platform.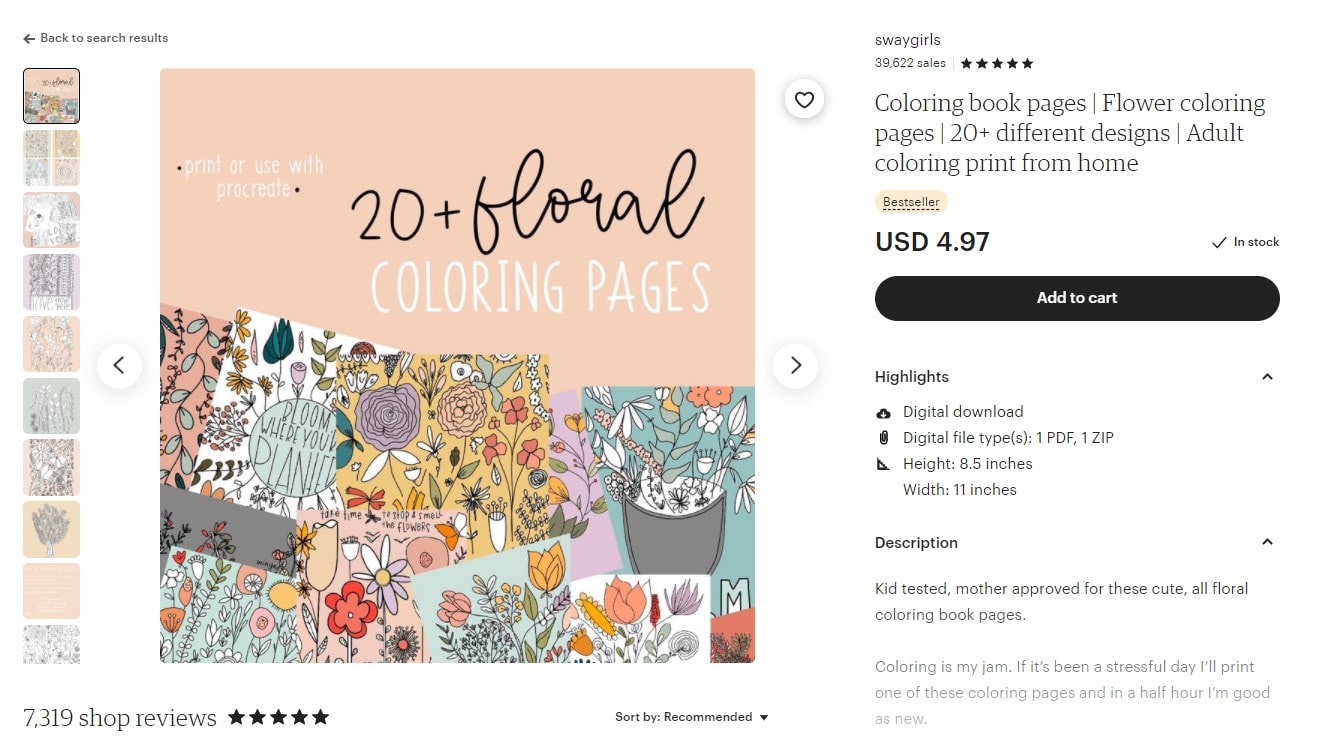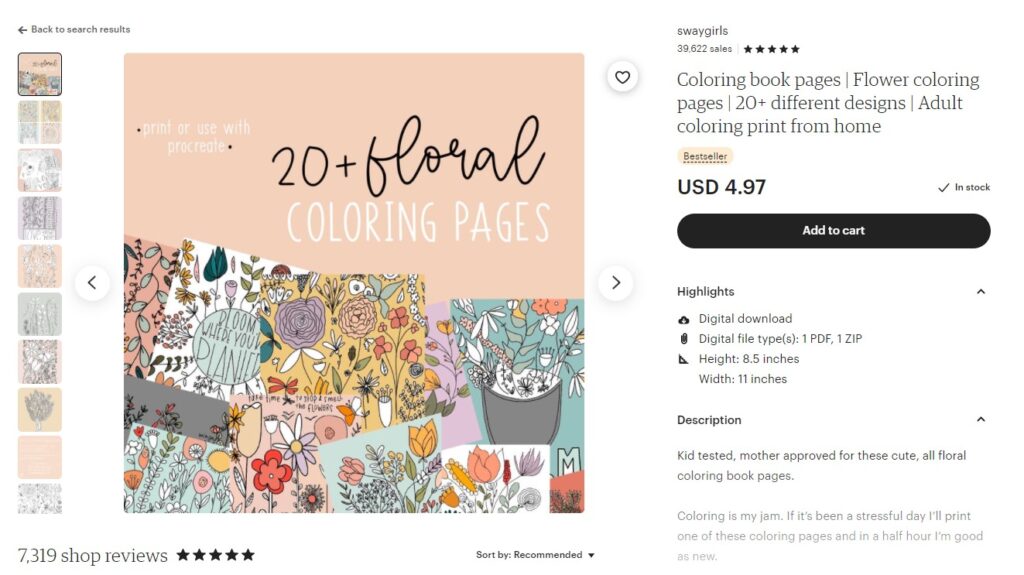 How to Get Started
If you'd love to get started with selling printables on Etsy, here's what you need to do now:
Decide on the type of print to sell
The best printable stores on Etsy pick a niche and focus on it. Whether you decide to sell planners for new business owners, or cute art prints for children, picking a niche will help your store stand out.
It's tempting to load up your store with all different styles and types of printable. But this generalized approach will put buyers off and won't get you ranked on Etsy.
They want to find a store that specializes in what they're after, so they know they're buying from an expert.
Build your brand
Even though Etsy handles a lot of the marketing and advertising for you, it's still important to establish a brand.
Set up social media platforms for your business and share your printables, your process, and anything else that establishes you as an expert in your niche.
Make your prints stand out
Once you have your niche, take a look through a similar Etsy shop to see what is selling well and where there is room for improvement.
How can you make your prints stand out from the competition? What styles and designs are going to draw attention? How can you sell the item well in your product descriptions?
Many make the mistake of listing items that are too similar to those already selling well. You need to brand your store in a way that makes it stand out, not blend in.
Price your prints correctly
Since your customer has to handle printing, printables are a low-ticket item. Having said that, make sure you take into account all the associated costs so you have a healthy profit.
This is especially important if you're selling photography prints of your own that take time to create.
Fees to factor into your costing:
Etsy sales fees
Etsy tax
Etsy advertising fees
Software fees (if you decide to pay for a subscription to Canva or Picmonkey, for example)
Marketing fees
Take a look at some popular shops on Etsy to get an idea of the price you should charge. You can always tweak it in the future if needed.
Get your Etsy print shop noticed
Once your store is up and running, you need to get eyes on your products. When products do well on Etsy, the algorithm puts those products in front of more people. And then the positive marketing cycle continues.
Here are some quick ideas to get your Etsy shop noticed:
Ask friends and family to share on social media
Run a competition to give away free printables
Collab with other creators in similar niches
Make sure your product photos are share-worthy
Start making passive income today
If you're looking for a side hustle that will bring in extra cash every month, Etsy is a great place to start. It takes a little time to get a shop up and running, but once you've done that, printables are a great passive income generator.
Sell Art Prints on Etsy