Hey, I'm Chris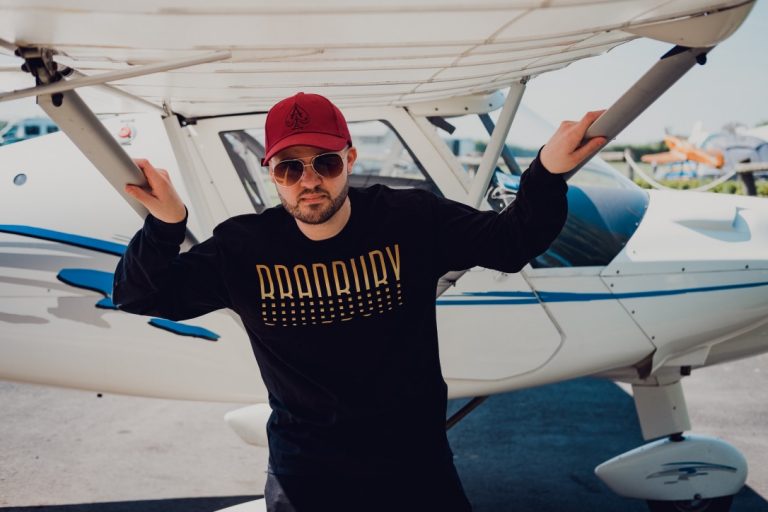 How Can I Help You
Having more money is the name of the game. Being a small business owner and gaining a formal education in Business Economics has given me a unique opportunity to help you achieve financial freedom.
I have always been great at finding new 'money-making' opportunities and developing strategies to be more in control of my finances. 
I have a passion for the 'green stuff' and love to help others. Why not check out some of my most popular posts to help you get started with your journey…
I am a true believer that anyone can grow their wealth if they formulate an actionable strategy. You just need a solid plan and the determination and grit to stick with it. Life is a hustle, and the more you work, the more you get.
I love to write and have been fortunate enough to have my musings featured in publications such as The New York Times, Forbes, Go Banking Rates, Care, CreditCards.com, Enterprise League, Business Pundit, Yahoo Finance, The Savvy Couple, Dollarsprout, Frugal Fortunes, MSN Money, Best Company, CEO Blog Nation, Thrive Global and Simply Hatch. 
Who Is Chris Panteli?
I was born in 1987 in the small carpet town of Kidderminster, UK. Throughout my life, I've been obsessed with working my way towards financial freedom. I started working when I was 15 in the family business (which I now run). I have always loved the idea of getting rewarded for your efforts in the form of money. It just gives you so many more opportunities to enjoy the world. And it allows you to help the people you love.
This blog is just another way for me to reach my ultimate goal of financial independence. Along the way, I will share my journey and what I learn. Money quite literally makes the world go round. And having more money makes the ride a whole lot more fun!
I love to try new things, and when our local amateur dramatic society was holding auditions, I just jumped at the opportunity. I can't really sing, but that didn't stop me from giving a roaring performance of the Lion in the Wizard of Oz.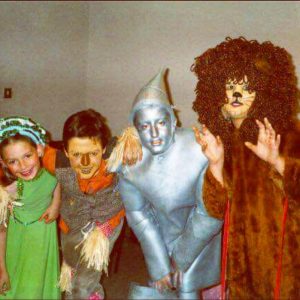 I had an incredibly happy childhood. That's me and my brother with our cousins. I am half Greek-Cypriot and have grown up with Fish and Chips being the family business. It's literally in my blood. Christmas was a rare opportunity for everyone to be away from work and together.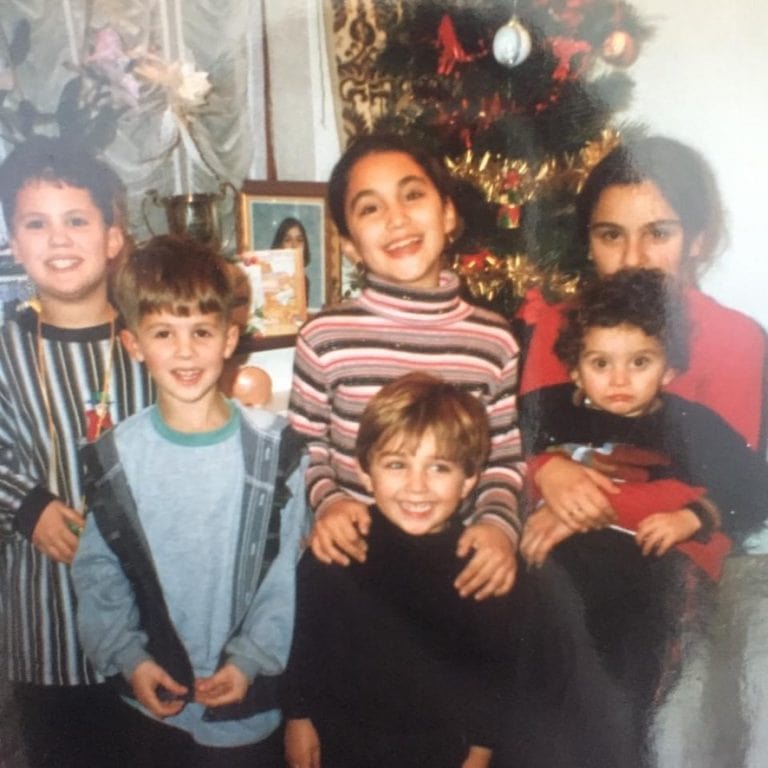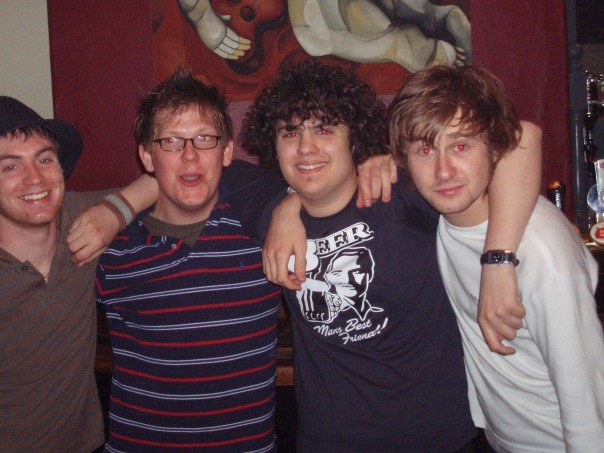 Look at that hair…eek! University was an amazing (albeit slightly hedonistic ) experience for me. I made friends for life that I still see to this day. I was able to study Business Economics at the University of Liverpool, where I gained a 2:1 Degree with Honours. It was also a learning curve for the life skills no one really has at 18 years of age. I think I was able to make all of my money mistakes in one fell swoop. But it gave me a fantastic grounding for the years ahead.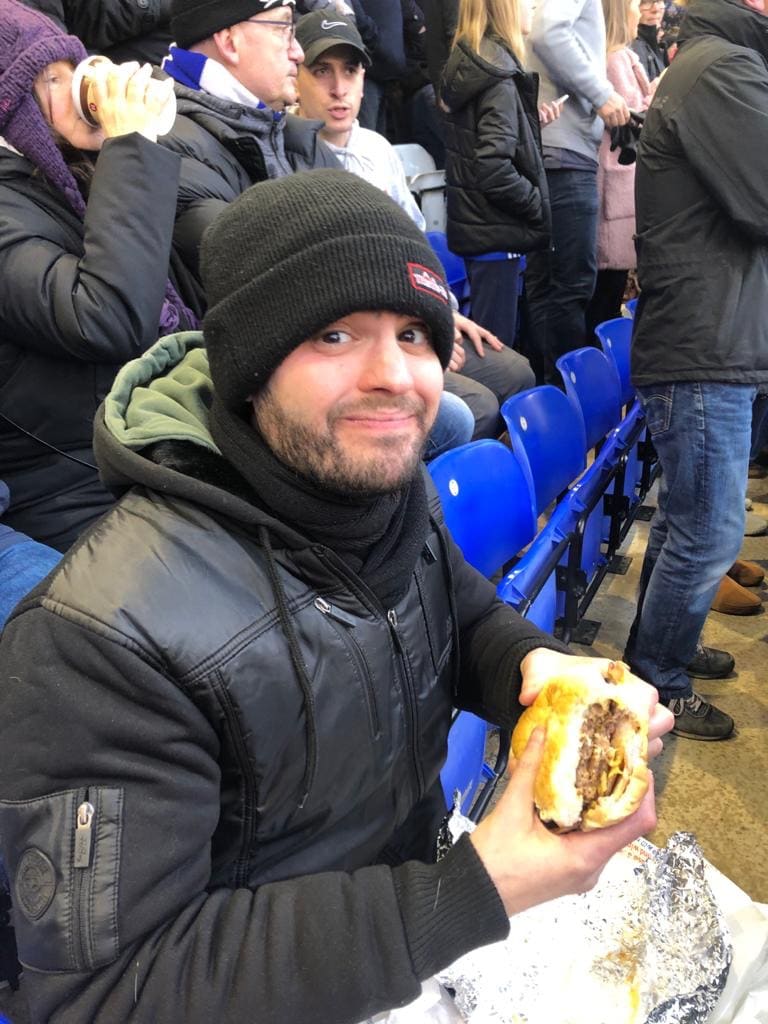 This photo was taken at a football game (I'm not really a fan, but it was a New Years Day treat for my dad) the day before I got diagnosed with Type 1 Diabetes. It's a difficult thing to be told at the age of 32, but it did inspire me to start my blog. As a result, I made life changes and adopted new habits. This is where my new journey began, and the destination to financial freedom and independence started. 
Get In Touch
If you are interested in guest posting or sponsored posts, then please visit the contact page. 
I would love to hear from you.