Disclosure: This post may contain affiliate links. If you click on a link I may make a small commission at no extra cost to you. You can read the full disclosure here.
Last Updated on February 19, 2023 by Chris Panteli
Renting Your Car on Turo
Turo is the world's largest peer-to-peer car-sharing marketplace and claims that owners make an average of $500 a month.
If you have a car sitting on your drive that hardly gets used, it could be making a couple hundred dollars every month with very little work on your part.
But how does Turo work? And is it safe to rent your car out to strangers?
In this review, we'll give you everything there is to know about car sharing and show you how to make money renting your car on Turo.
What is Turo?
Turo is one of the leading car-sharing companies in the UK, US, Canada, and Australia. Formerly known as RelayRides, Turo allows car owners to rent out their cars to people in the area to make extra cash.
Whereas apps like Uber and Lyft offer ride-hailing like a taxi service, Turo lets people rent out a car they can drive themselves. Think of it as a car rental site, but the owners of the cars are regular people who live nearby.
For people who don't own their own car, this can be great for day trips, job interviews, exploring a new city, or picking someone up at the airport – all without the worry of having to wait for a cab.
Turo is usually much cheaper than traditional car rental, and it's not limited to drivers over 25.
Perhaps the most important benefit is the range of cars on offer. From a Ford Focus to a luxury Jaguar, there is something for every taste on Turo.
There is even currently a Lambo for rent in LA for just $700 for the day – which is a steal compared to traditional car rental prices.
Where is Turo available?
Turo is currently available in the US, UK, Canada, and Australia. However, it's unavailable in every city, so you'll need to check if it's in your area.
Its largest platform is currently the US. In Canada, Turo is only available in the north, including Alberta, British Columbia, Nova Scotia, Ontario, and Quebec.
It is a growing app, so new cities are constantly being introduced. If your city isn't currently an option, keep checking back for updates.
Is Renting On Turo Worth It?
It sounds great, right? List your car for rent and then make money by doing almost no work at all. However, there are some drawbacks to consider before you list your car on the site.
Risk of damage
Not everyone is a good driver, so there is always the risk that your car will get damaged. If your car is extensively damaged, Turo has car insurance to cover repairs.
However, if the damage is minor and no police report was filed, getting the site to pay out for repairs can be tough. If your car comes back with a dent or a scratch, it's hard to prove it was the renter who caused the damage, so you'll probably get stuck with the bill.
There is an additional protection plan for car owners, but it's an additional charge. Even if you have your own insurance policy, it won't cover you if your insurance company find out you were renting your car out – unless you have commercial cover.
Turo's coverage options
There are three different coverage tiers when renting a car on Turo: 15%, 25%, and 35% of the owner's trip price.
The 35% option covers wear and tear, including dents, dings, and scratches. This also covers the cost of a rental if yours needs to go to the garage for repairs. The downside is that this is a big chunk of your daily profits.
You'll want to have at least the mid-tier cover option and then figure out if you're making enough profit per trip to make it worth renting your car out.
Serious damage or total loss
There is also the chance that a renter will total your car. In this case, Turo will value your car in order to pay out to replace it. Now, some hosts have said that Turo significantly undervalued their car, so getting a replacement was tough.
All renters must provide proof of a valid driver's license and a clean driving record, but accidents do happen.
Theft
If your car gets stolen, you call the police and let them know. But if someone doesn't bring your car back on time, how long do you leave it until you register it as theft?
Turo can be a little unhelpful if renters don't return your car on time and will tell you to keep trying to reach them. So it can be a little stressful if you don't get your car back on time.
Turo Requirements to Rent Out Your Car
Don't let the possible risks put you off peer-to-peer car sharing as a way of making money, though. There are some risks, but they're rare. It really comes down to whether or not you trust others enough to drive your car.
If you think this is a great way for you to make some extra cash, there are some eligibility criteria you'll need to meet.
Hosts on Turo must be at least 21 in the US (18 in the UK) and hold a valid driver's license.
You'll also need to provide proof of auto insurance for your vehicle and meet all local legal requirements for renting out your car.
Turo has some specific eligibility criteria for the car itself, which are slightly different for the UK, the US, Canada, and Australia.
Make sure you check out the eligibility criteria on the Turo site, which covers everything about the owner, car insurance, and vehicle condition.
How Renters Find Your Car Listing
Turo's car rental system is like a giant local search engine that matches available cars to local people who need them.
As a host, you'll list your car as available in a specific area and at certain times. Renters can then select the listing of the car they'd like to rent and request to borrow it for your fee.
Finding a car
On Turo, renters simply click "book a car" and enter some information about where they will use the car and the timeframe they need it for.
The system then shows them listings of available cars in their area, including:
The make and model
The age of the car
The vehicle's rating (if it's got reviews from previous renters)
The trip price (cost per day)
Booking a car
Once they've found a car they would like to rent, the renter can enter the dates and times on a rental request, as well as the preferred pick-up and drop-off locations, protection plan, and a message for you, the host.
As the host, you've got up to eight hours to respond, but you should aim to reply in under an hour. Once you've looked at the request, it's up to you to approve or deny it.
You'll also have the option to allow renters to "book instantly" if you're happy to accept every request without vetting.
The renter pays upfront through the app, and then the money is sent to your bank (minus the platform fees).
Picking up the car
On the day of the rental, the renter will go to the pick-up location at the agreed-upon time. This might be your house, or you might decide to go to a public place or car park to hand over the rental car.
Some hosts also provide door-to-door drop-off, meaning you'll drive the car to the person's address.
You'll hand the keys directly to the renter or remotely unlock your car using the Turo app.
Once the trip is over, you'll meet the renter at the agreed-upon location to retrieve your keys and take your car back.
What to do Before You Start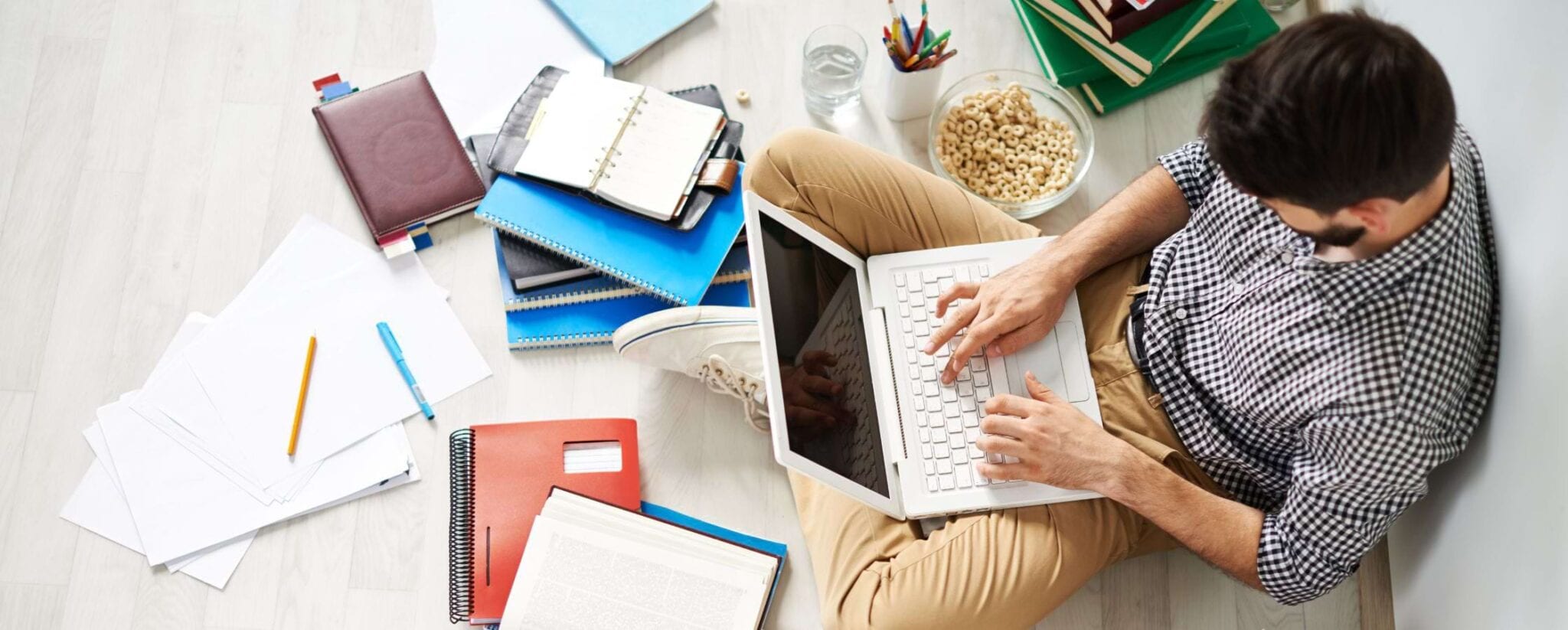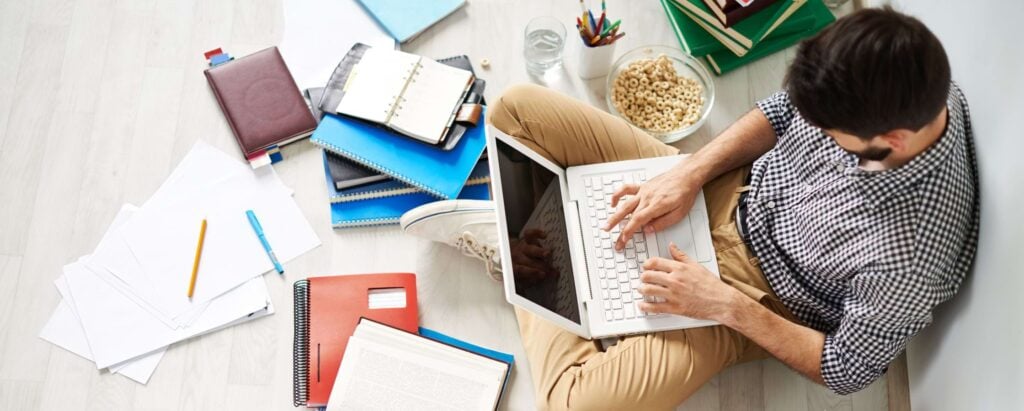 Renting your car on Turo is a great way to earn passive income, but it requires research before you start.
Market Research
Start by doing some market research to see if there is demand for car rentals in your area. On Turo, you'll be able to see if there are already cars listed in your area, how many reviews they have, and what they're charging.
Pricing
It's important to price competitively but still leave yourself enough profit margin to make renting your car worthwhile.
Remember, your fuel prices and maintenance costs for general wear and tear will go up. You'll also need to be certain about how much you pay Turo in fees and insurance premiums, so you know how much profit you'll actually make.
If you're totally stuck, look at what others in your area are charging for cars similar to yours. This will give you a good starting point.
Calendar & Preferences
Is your car always available to rent, or do you also use it? On Turo car rental, you can set your availability and block out days that you need to use your car.
Make a plan at least a month in advance, so you're not caught short without your car when you need it. Turo's booking calendar will ensure you don't get double-booked by two renters for the same period.
Customer Service
Customers can contact you via the Turo platform to enquire about your car and its features. You should be available to respond quickly and provide great customer service.
Although Turo allows you up to eight hours to respond to potential customers, you should aim to respond within an hour to get the most bookings.
Insurance
Although Turo does offer cover, it's important that you still have your own liability coverage for your car. It's illegal to have a car without insurance, even if you're also using Turo's protection packages.
How to List Your Car on Turo
Ready to start making money with car rental? It's easy to register with Turo – you just need to provide some information about yourself and your vehicle, including:
Your license plate number
The make, model, and year of your car
The Vehicle Identification Number (or VIN), if you have one
At least one high-quality photo of the vehicle
A description of your car
If you're having trouble with the registration process, Turo has some guides that show you how to create a good listing for your car.
Pricing your car
Turo has a pricing calculator that will show you a fair rental price for your vehicle based on the location, make, model, and year. This compares your car to similar vehicles to help you set competitive rental rates.
Don't forget that you can have a higher rental price if you have additional features for potential renters. For example, if you're renting out a classic car, you can charge a premium.
Responding to vehicle requests
You're in total control of who gets to drive your car. If you get a request, but you're not sure about the potential renter, you can deny it, no questions asked.
When you do get a message, try to respond within an hour. People are looking for quick responses from hosts and will move on to another car if they don't get a swift response from you.
Once you accept a request, it's added to your diary, and your car will become unavailable for that period.
What if something happens to your car while it's rented?
Turo is insured by Liberty Mutual, which has coverage up to $750,000 in liability insurance as standard for every hosting plan.
The exact level of cover will vary depending on your car and the plan you choose when listing your vehicle.
Insurance with Turo includes 24/7 roadside assistance for renters, which is a great bonus for you as a car owner because you won't have to cover this cost during trips.
Although Turo does offer quite extensive insurance coverage, you still need to retain your own policy, even if you don't drive the car yourself.
Turo Alternatives
Turo is one of the fastest-growing car rental companies on the market, but there are some alternatives if it's not available in your area.
The three biggest competitors are:
Getaround
Lyft Rentals
Uber Rent
However, you'll also find smaller companies offering similar services in many cities throughout the US.
This is Turo's largest competitor, available in over 20 states so far. It works the same way as Turo – you list your car for rent on certain days, and locals can book it for trips.
The main difference between Getaround and Turo is the booking slots. On Turo, you have to book by the day, whereas on Getaround, you can book by the hour.
This is great if you want to book a car for just a couple of hours to pick someone up at the airport or take yourself to a job interview.
Getaround also has a great selection of cars, including a focus on eco-friendly cars.
If both Turo and Getaround are available in your city, it might be worth signing up for both to maximise your customer base. Just be careful not to double-book across the two sites.
Lyft Rentals is a sub-category of the Lyft rideshare company. Rather than booking a rideshare, you can rent out a car to drive yourself. When you're done with the rental, you just leave the car in the same location where you picked it up.
Since Lyft is already such a well-known company, it has a huge customer base for car rentals. It also offers a lot of added extras that make the rental process smooth and easy, such as child car seats, USB chargers, and bike racks.
This works exactly the same as Lyft Rentals. You find an available car in the area, pick it up, and drop it off where you found it.
Uber is another massive company, so it has a huge customer base looking for car rentals.
The issue is that Uber doesn't have the option for drivers to sign up for their rental program – so if this is the most popular ride-sharing app in your area, you might find it hard to breach the market with Turo or Getaround.
Want to Make Money Flipping Cars?
If you have a car sitting on your drive, hardly getting used, renting your car on Turo is a great opportunity to make some extra money. Signing up is easy, and you're covered against accidents and damage.
But peer-to-peer car sharing isn't for everyone. Maybe you need to use your car too often or worry about strangers driving your car.
If you're looking for other ways to make money from vehicles, have you thought about car flipping? We'll show you exactly how this works in our next guide on how to make money flipping cars. 
Renting Your Car on Turo