Disclosure: This post may contain affiliate links. If you click on a link I may make a small commission at no extra cost to you. You can read the full disclosure here.
Last Updated on October 23, 2022 by Chris Panteli
Proofreading Jobs For Beginners
Are you searching for a job that would allow you to work from home? Do you want a flexible schedule that gives you the freedom to work when you want to? Are you insanely good at spelling, grammar, and punctuation?
If you answered yes to these questions, then proofreading could be just the opportunity you've been looking for!
How to get a proofreading job as a beginner
Proofreading is a skilled job that does not necessarily require formal education or certification in order to gain employment. If you are able to demonstrate experience and have relevant skills or education in the field for which proofreading is required – this can offer higher rates of pay. There are many online, work-from-home opportunities available for beginners – and starting with one of these jobs will allow you to develop your skills and experience in order to achieve higher-paying opportunities in the future.
I've put together this essential guide covering 43 proofreading jobs for beginners to help people like you get started. As well as covering proofreading jobs, I've also included details on how to become a proofreader, tools that can help, and how to fast-track your proofreading career!
If you already have experience working as a proofreader, then dive right into the jobs list! There are plenty of fantastic opportunities for experienced proofreaders.
Online Proofreading Jobs For Beginners
Working as an online proofreader is a great way to make cash either as a side income or as a full-time career. Maybe you are a student, a stay-at-home parent, or currently working part-time. If so, online proofreading allows you to earn some cash on the side and you can work when it's convenient for you.
Perhaps you are looking for a change of career and to do something that allows you to set your own schedule. In that case, online proofreading could be just the opportunity you have been looking for. You can easily turn it into a full-time career and work when it suits you!
Proofreaders are needed by many companies and any individual that produces written content. Without proofreading imagine all the spelling mistakes and grammatical errors that would get missed!
Recommended: 19 Genius Jobs For Lazy People
Proofreading Explained
In simplest terms, proofreading involves reading a document from start to finish and looking for any errors. The document could be online or in paper form. Mistakes you would need to find include spelling, grammar, style, sentence structure, and other typing errors.
Proofreading is an ideal job for someone that can pay excellent attention to detail and has a strong knowledge of grammar, spelling, and punctuation.
If you were the kid at school correcting everyone's grammar either silently or out loud, then proofreading could be for you!
A successful proofreader can enjoy regular work, decent pay, and a home job! Working from home with the ability to set your own schedule is a fantastic job opportunity.
When looking for proofreading jobs you will often see them referred to as editing jobs. Is there a difference between proofreading and editing?
There is often an overlap between proofreading and editing. Strictly speaking, a proofreader will focus on spelling, grammar, punctuation, sentence structure, and any other typing errors.
An editor usually goes beyond this and looks at the deeper meaning of the text. A good editor will understand the author's intent, the subject, and what a reader may expect. Editing makes the document more readable, streamlined, and polished.
Many job adverts use terms like copy editor, freelance editor, copy editing, or online editing job. Don't be put off by this. Look through the advert as it may be that you qualify and it's a high level of proofreading that's required.
Recommended: Why is Proofreading Important? | Definitive Guide
How Do You Become A Proofreader
The great news is that becoming a proofreader doesn't involve years of study to get started. As a beginner proofreader, you simply need strong spelling and grammar skills along with superb language skills for the text you are proofreading. That's it!
You can easily start earning money as a proofreader provided you meet those initial criteria.
As you learn more about the industry you may want to progress to working as a full-time proofreader. To do this you may want to pursue specialist proofreading courses (more on this later) or brush up on other skills.
Some high-paying sites prefer employing workers with a degree in related fields such as English or Journalism.
However, it's perfectly doable to build a full-time career with no qualifications provided you work hard and get good reviews. The rest of this guide will teach you how!
How Much Can You Earn Being A Proofreader
In the US a proofreader can earn on average $23.09 per hour. Although this rate does vary depending on your skill level and location.
Like many other freelancing jobs, the potential to earn a decent wage is there. As a beginner proofreader, you may start off earning $10-$15 per hour. As you build your skills and experience you should see this rate increase to at least the average of $23.09 per hour.
The average earnings for a proofreader are $22.78 per hour in the United States.
If you turn your skill into a full-time career then many professional proofreaders earn on average $54,733 per year!
As well as earning a decent wage you can also enjoy other benefits. Typical benefits including working from home, a flexible schedule, and further training (continual professional development).
How To Fast Track Your Proofreading Career
If you want to be successful, increase your earning potential, and advance fast, then taking a specialist proofreading course will help you do exactly that.
ProofreadAnywhere.com was started in 2014 by Caitlin Pyle to help new proofreaders learn the skills they need to become established proofreaders. Caitlin herself began proofreading in college helping other students with their essays. Since then, she has made this her career and now provides her expertise to help others learn the art of proofreading.
Learn How To Start Your Own

Proofreading

Business
Alicia made $1,100 the first month after she graduated from one of Caitlin's proofreading courses – even while she was still working full-time at her retail banking job!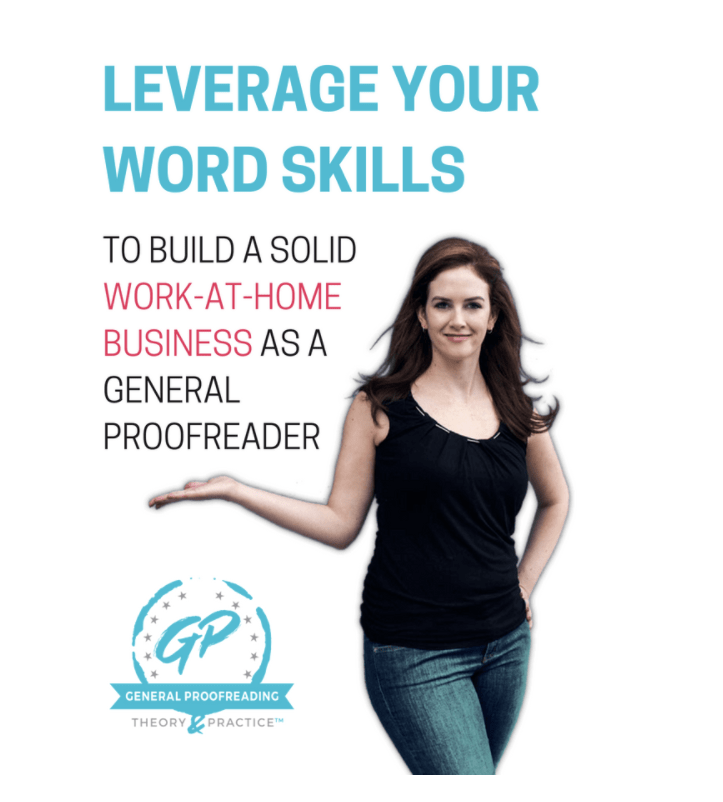 Recommended: Proofread Anywhere Controversy: Revealed!
Currently, there are two fantastic courses to choose from. The first course covers general proofreading. This course will focus on learning how to successfully proofread books and blogs. This will give you the foundation to get started proofreading at a basic level.
The next course is called Transcript Proofreading. Transcript proofreading covers much more technical types of proofreading. The benefit of this level is more earning potential, enhanced skills, and more repeat clients.
Each course is broken down into manageable pieces. Doing it this way helps prevent you from feeling overwhelmed and means your chances of success should be higher!
Investing in yourself now with some carefully crafted training from an established proofreading expert will mean you are more likely to see higher earnings as you build your proofreading career. Go to ProofreadAnywhere now and have a look. You won't be disappointed!
43 Awesome Online Proofreading Jobs For Beginners
Now that we've explained some basics about proofreading, it's time to learn about actual online proofreading jobs you can apply for. These are all legitimate proofreading jobs that require people of various skill levels.
Whether you are already a professional proofreader or looking for an entry-level proofreading job, there is a proofreading opportunity here for everyone!
1. American Journal Experts
American Journal Experts specialize in helping academics and students proofread their documents to a high standard.
If you are interested in a remote job, then go to their freelance job board to search for opportunities. To become part of the team you will need relevant qualifications for the field you want to proofread for. Check out their site for more details!
2. CACTUS Communications
CACTUS Communications offers freelance proofreading jobs specializing in medical, science, and health care. They also need general proofreaders at various times.
You can enjoy working an online job that has a flexible schedule and lets you choose your own hours of work. Some of the opportunities require you to have a degree or equivalent qualification relevant to that specific field. However, general proofreading only needs you to have an excellent standard in English and the ability to pay attention to detail.
3. Clickworker
Clickworker is what is known as a micro working site. With more than 2 million registered users it's one of the most popular sites of its kind. You can register for free to start working.
To take on writing work including any proofreading jobs you will need to pass a proofreading assessment. Provided you pass (which I know you will!) you are now eligible to work any proofreading jobs.
Another benefit of being registered on Clickworker is that you can complete other tasks to earn some extra cash over the month. They have lots of small tasks including surveys that allow you to supplement your income.
4. Craigslist
Searching for work on Craigslist may not be your first thought. However, the content in recent years has improved significantly especially when looking for freelance work.
All you need to do is find your city and select 'writing/editing' in the jobs section. This will list all available proofreading jobs – plus there will be other writing jobs you may be suited for.
Finding work on Craigslist is a great way to get started and hopefully build some repeat clients!
Remember, you should never have to pay anything to take on a job. If someone is asking for money from you before giving you work, then it's probably a scam you should avoid.
5. Domainite
A fantastic site for a beginner proofreader is Domainite. The reason it's great for beginners is that the only requirement when signing up is to submit a high-quality writing sample.
Provided you can demonstrate your English skills are to a high standard, then you can start working for the company.
Domainite specializes in helping businesses grow. They help with marketing, web design, content creation, and much more! If your application is successful, then you may be working on a variety of projects checking the content for different businesses for both online and offline content.
6. Edit911
Edit911 is a specialist proofreading and editing service. To get work on Edit911 you must be a master of the English language and be qualified to Ph.D. level. Provided you meet these criteria you are suitable to apply for work on the site.
Since 1999 Edit911 has been providing quality proofreading and editing services. Books, dissertations, thesis, and academic writing are all examples of the types of work you could be proofreading.
I've included this on the list as although you have to be educated to a Ph.D. level if you are, then it's a fantastic opportunity as a beginner proofreader. You can be part of a global team of highly educated proofreaders specializing in proofreading and editing a variety of documents for the scientific community and beyond. Sounds exciting right!
7. EditFast
A writing service that covers a range of work is EditFast. To start working on EditFast you will need to pass their assessments and have a degree from a recognized university. References, experience, and writing samples are all thoroughly checked before you are accepted.
Setting up an account is free, and it may take up to 2 weeks for your registration to be confirmed. This is provided you pass all the tests and checks.
Once set up you can start getting work from a variety of clients.
8. English Trackers
English Trackers is a fantastic opportunity for anyone starting out as a proofreader. To qualify you will ideally be a native English speaker, have 2 years of professional academic editing experience, hold a Ph.D. or be an academic editor with verifiable experience, and have some experience of editing documents written by non-native English speakers.
As a member of the English Trackers team, you can enjoy benefits including setting your own work schedule, regular monthly payment, and outstanding support from senior editors.
9. Facebook Groups
Whether you love it or hate it, Facebook can be a great resource if you know what you are looking for. This includes finding work as a freelance proofreader.
Joining relevant Facebook groups can help you in several ways. First, it means you can find work opportunities which means more money for you!
Second, you can connect with other freelancers. Being part of a support network is important when you are a freelancer. You can share tips on proofreading, jobs, training opportunities, and warn each other about any problematic clients. Even though you work alone as a freelancer, having a group you can talk to that understands any issues can significantly boost your mental health.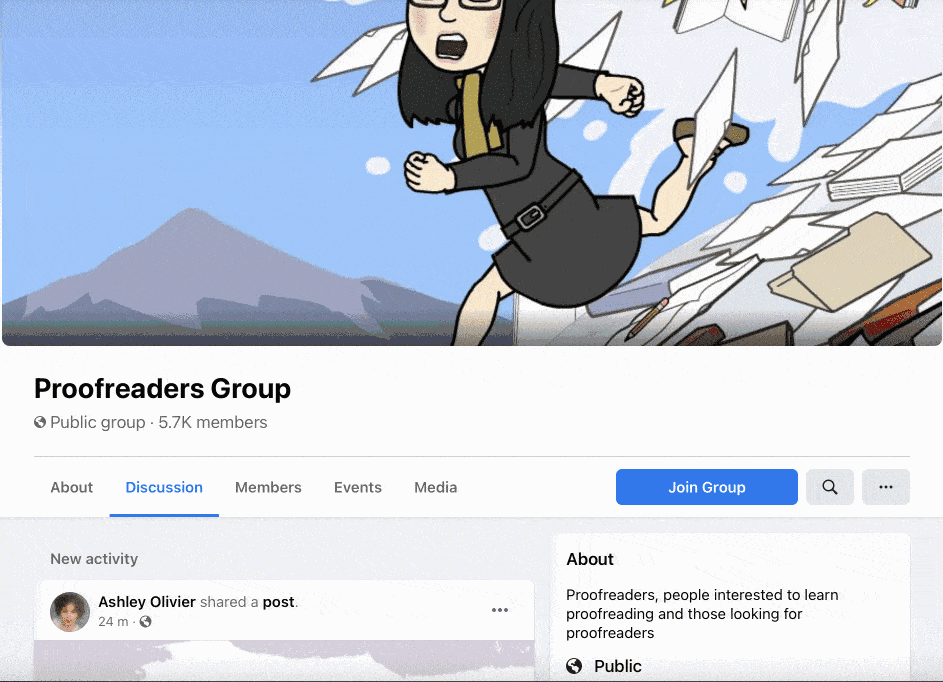 Transcribing, Editing, and Proofreading Services and Proofreaders Group are two great Facebook groups to start with. As you connect with other proofreaders you can also create your own network of people you can either work with or help support each other.
10. Fiverr
Fiverr is a site that lets you sell your skills as a freelancer. You can offer your services from as little as $5 per gig and get paid fast once the work is done.
There are hundreds of skills people sell on Fiverr, but as we are talking about proofreading we will focus on that area.
To get started build your free profile and decide how much you will charge. You are in total control here – price, timescales, and anything else is entirely up to you. Many sellers offer tiered services to cater to a wider range of customers.
For example, you may offer to proofread 1000 words for $25 with an agreement to do it within 48 hours. As well as that you may offer to proofread 1000 words for $50 but within 12 hours. Offering different packages will appeal to different clients. If they're in a rush, then they will opt for the higher-paid option. That means more money for you!
11. FlexJobs
The FlexJobs platform allows you to easily find all kinds of work that is either remote, freelance, part-time, and flexible. You can also take advantage of specialized coaching, constant support, and lots of other resources to enhance your skills.
You can easily find proofreading jobs using the search tool. There are also lots of other job opportunities in the writing sector. This means you should always be able to find plenty of work to suit your skillset!
Although you do have to pay a monthly subscription fee to be a member of FlexJobs this does mean you have the added benefit of knowing all jobs are highly screened. Plus, you can cancel anytime for any reason. Easy!
12. Freelancer
Freelancer is a hugely popular freelance platform with more than 50 million worldwide users. You can register for free to search through the thousands of job postings. The site works by asking freelancers to bid on jobs. You provide your quote and the client then picks the freelancer they feel is best suited.
In a month you get a set number of bids you can make for free. If you want to make additional bids you can pay to buy more. The site has lots of great features including 24/7 support, a mobile app, and a secure payment system.
It doesn't cost anything to register so why not try it out. Apart from proofreading jobs, there are thousands of other job listings that you may be skilled in.
13. Get Editing Jobs
There are thousands of job postings every week on Get Editing Jobs. To narrow down your search simply enter the term 'proofreader' into the search bar. You will then be shown all the relevant job listings.
The site is free to join plus you can find remote work opportunities and even some in-person opportunities as well.
14. Gramlee
Gramlee is an excellent place to start as a beginner proofreader. This is because there are no requirements to have a degree or previous experience. If your English language skills are excellent, then you can work on Gramlee.
You will need to be outstanding at spelling, grammar, and punctuation. Another requirement is the ability to improve sentence structure and how well an article reads. Proofreading involves checking an entire text to improve it.
15. Guru
At the time of writing, Guru has more than 400,000 writing jobs available. That's a fantastic amount of potential work for any aspiring freelancer. Guru is a freelancing website that connects freelancers and employers for a wide range of industries.
A great thing about freelancing through Guru is that there are jobs available for all skill levels. If you are brand new to proofreading, then you can find work to start gaining experience.
If you have some experience in proofreading, you can find work more suited to your skill level. This usually means a higher rate of pay!
16. Kirkus Media
Kirkus has a long and illustrious history. The company started way back in 1933 and has gone through several transformations since then. At its core, Kirkus is all about providing high-quality book reviews. Although it does also run one of the biggest literary prizes in America awarding up to $50,000 in prizes!
Indeed, you can apply right now on the site to be a book reviewer. Kirkus regularly have work for proofreaders so check often to see what is available.
17. LinkedIn
In case you don't know LinkedIn is so much more than a place to showcase your resume. If you use the site wisely you can end up finding plenty of freelance work!
Create your profile and include all relevant information pertaining to your proofreading skills. As part of your profile add examples of your work such as short essays or articles.
Not only can you search for proofreading jobs on LinkedIn, but thanks to your standout profile potential employers will contact you directly!
18. Lionbridge
Lionbridge is a global leader in the work-from-home marketplace. A popular job they often recruit freelancers for is proofreading.
With over 20 year's experience in the home working world and offices around the globe, Lionbridge is established and can provide an excellent start to your proofreading career.
Some roles may require people with experience. Simply remember to check often for roles that you are qualified for.
19. Managed Editing
If you have a degree and at least 5 years of relevant experience, then you can apply to work for Managed Editing as an independent contractor. They offer a range of editorial services including proofreading.
Proofreading typically involves checking a document that has already been copy-edited. These final checks need to be thorough to find any mistakes that had been missed previously.
Provided you have the relevant skills and experience this is a great place to start a career as a proofreader.
20. Media Bistro
Media Bistro is an easy-to-use job board that has positions in writing, sales, design, and more. All you need to do is search for proofreading jobs using the search tool.
There is also the option to set up email alerts for specific keywords. Set yours for 'proofreader' and never miss an opportunity!
21. mTurk
mTurk is also known as Amazon Mechanical Turk. Workers can easily earn money by completing simple microtasks. These are small jobs that often form part of a larger project.
Fields of work include content moderation, surveys, and more such as proofreading.
How to Make Money with Amazon MTurk: A Guide to Getting Started
Tap twice to load then open Video...
All you need to do is create an Amazon account or log in with your existing details and you can start working today! Working on mTurk is also a great way to earn extra money over the month. If you are low on proofreading work, you can complete other tasks to make up your earnings.
Recommended: 11 Awesome Sites like Amazon Turk
22. OneSpace Freelancers
OneSpace Freelancers is a terrific place to find flexible work. Check often to find the latest proofreading opportunities.
Working on OneSpace offers some unique benefits. First, you can get paid daily. Provided the work is approved it will be paid that same day. No more waiting for your money!
You can also enjoy the flexibility of working a schedule of your own choosing. Deciding when and how much to work is a very freeing feeling. You don't feel like working one day, you don't have to! Don't do this too much though or you'll have no money!
There is also a great variety of work to choose from. If you fancy a change from proofreading, then check out the other opportunities to see if they are of interest to you.
Finally, you can benefit from lots of content that has been created to help freelancers improve. Project management, building your personal brand, and time management are some of the topics you can learn more about.
23. Polished Paper
A great place to start as a beginner proofreader is Polished Paper. Its mission is to provide a high standard of editorial services for every client. Whether it's a student essay or a professional business document you are expected to provide a fantastic service.
To get started you will need to create a free account and upload your resume. Once you've done that you will need to undertake a 35-question editor test. There are no stipulations stating you need a degree or prior experience.
Provided you can pass the test and show you have the skills, you should be able to get started as a beginner proofreader!
24. Proofread Now
Proofread Now started in 1999 offering professional, high-quality proofreading services. All kinds of writers including professionals, bloggers, advertisers, and marketers use Proofread Now to get their content checked.
Every document is checked twice which is not something all companies offer. Doing this helps Proofread Now stand out from the crowd.
To get hired you will need to pass several tests and have at least 5 years of proofreading experience. You don't need to have any specific qualifications to be accepted. Check regularly to see when work is available.
25. Proofreading Pal
Students, authors, academics, and much more use Proofreading Pal for their proofreading needs. Proofreading Pal uses the two-proofreader method which means every document is meticulously checked, twice!
You can qualify to work for Proofreading Pal if you meet certain criteria. The first way is if you are a current graduate or postgraduate student at an accredited college or university in the United States. You must also have a GPA of 3.5.
Alternatively, you are eligible to apply if you have at least 5 years of professional proofreading experience and have a graduate degree.
If you meet these criteria complete the application online and start your proofreading career!
26. ProofreadingServices.com
For full and part-time proofreading positions check out ProofreadingServices.com. Pay rates can be as high as $46 per hour depending on the job. Plus, you can work remotely and set your own schedule.
Since 2011 ProofreadingServices have been helping job seekers, authors, academics, businesses, and many more get their written content checked.
Applying online is easy. Just fill in your details on the application form, then complete the short test and writing sample. Once you've done this you will be contacted if successful. Easy!
27. R3ciprocity
R3ciprocity is offering more than just spell-checking! Clients can expect their documents to be checked for spelling, grammar, and punctuation. As well as that you will need to give feedback on the writing to help improve the quality of the work.
The site works very differently from most others. You don't accept jobs and get paid each time. Instead, users upload their writing and proofreaders can edit the documents to improve them. You can earn credits every time you edit a document. Credits can then be cashed out to your bank account via a 3rd party payment system called Stripe.
An advantage of this model is that there is always plenty of work to do and there are no requirements to join. You will need to do some sample tests to get started but that's it. The downside is that there are no guarantees you will get paid when reviewing a document.
If you are new to proofreading this may be a great place to get started for some experience. You could then move to other sites that work using more traditional methods when you have more experience.
28. Reedsy
Reedsy offers writers help with editing, marketing, and design. As a proofreader, you can be expected to thoroughly check manuscripts for mistakes and to offer suggestions for improvements.
You can join the Reedsy community for free to get connected with authors and publishers seeking proofreading freelancers.
Like most freelancing jobs you can work as much as you like. You also keep 90% of any earnings with the rest going to Reedsy.
29. Scribbr
The Scribbr platform was created to help students. Whether it be an essay, dissertation, or thesis there is help offered with proofreading, editing, plagiarism, and referencing.
As a Scribbr academic editor, you can enjoy lots of fantastic benefits including flexible working, excellent support, and being part of a worldwide community of like-minded freelancers.
To qualify you will need to be a native English speaker, have a bachelor's degree, and be able to work to a high standard. There is also work for speakers of other languages. If you are a native speaker in other languages like German or French, then check the site for more opportunities.
30. Scribe Media
Authors want to release the best version of their book that they can. Scribe Media provides authors with help for writing, publishing, coaching, and marketing.
You can apply to work for Scribe either as a full-time in-person employee or as a freelancer. At the time of writing this article, there are freelance proofreading jobs available paying $35 per hour!
Provided you have superb proofreading skills and can pay excellent attention to detail, then you can apply for the job!
31. Scribendi
Since 1997 Scribendi has offered a premium service to writers around the world. Academics, authors, students, and all other types of writers use Scribendi to get their work professionally checked.
To apply as a freelancer you must have at least 3 years of relevant experience and hold a degree in a related field. Your English skills must be at a native level and it's a must that you can pay excellent attention to detail.
32. Sibia Proofreading
Sibia Proofreading offers proofreading services for all kinds of writers. Students, academics, business professionals, and authors are all clients of Sibia Proofreading.
Beginning in 2009, Sibia generally hires highly qualified proofreaders. Native English speakers with a degree are often preferred. Don't worry if you don't have a degree – you can still apply when they have positions available. Just make sure your proofreading skills are the best they can be!
33. SmartBrief
A digital media publisher that has been providing industry news to more than 6 million subscribers since 1999 is SmartBrief. They currently publish more than 275 newsletters covering a wide variety of interesting topics.
Writers, editors, proofreaders, and much more are in high demand to help keep producing top-quality content for the various newsletters.
34. Start Proofreading Business
One great way to break into the proofreading world is to start your own business! Doing it yourself means you get to keep all the money for the job rather than seeing a percentage go to a third party.
To get started you could create a simple website using one of the many templates available online. Sites like WordPress, Wix, and others make it extremely easy to set up a basic site. On the page, you want to cover your skills, your prices, and some samples of your work.
Start Your Own Blog
It's a great way to make money online and to win back your financial freedom. It's not easy, but then again, nothing good in life is! If you put in the work it can be extremely rewarding. So make sure you start your blog the right way, self-hosted, and on Siteground!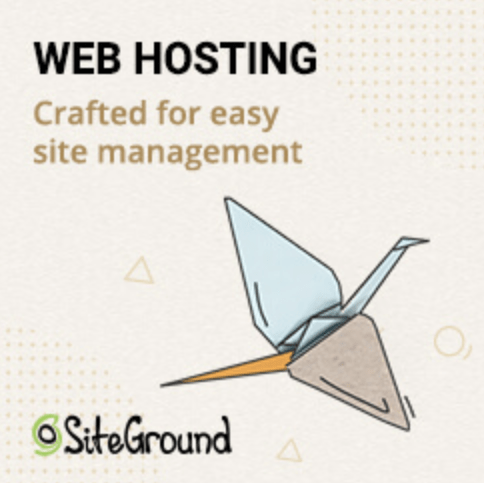 Now the hard part – getting work!
To start with you might not have the funds to advertise. This means you are relying on promoting yourself online and offline. Tell friends, family, and colleagues about your new business.
If you know any students or writers in the family, ask if they want anything to proofread for a discount – this is a great way to start getting some work and building up some positive reviews online.
Join Facebook groups and other groups online to promote your services as a proofreader. Promoting yourself on social media is free – Twitter, Pinterest, and Instagram are all excellent ways to promote your services.
Once you have the funds you could move into paid advertising to promote your business. Facebook ads, physical leaflets, and an email campaign can all help attract new business.
Top tip: When you create your own website make sure to set up the function to ask for a visitor's email address. Capturing this and creating an email list means you can send emails to everyone that has subscribed to offering your services. You may be surprised at how important an email list can be.
Recommended: Stupid Simple SEO Course: The Ultimate Review
35. TextMaster
A global company that offers a range of writing and content services is TextMaster. Their professional proofreading service covers everything that is expected from a proofreader – spelling, punctuation, grammar, and style are all thoroughly checked.
As a freelancer, you get to choose which jobs you want to work and how much work you want to do. That freedom to set your own schedule is amazing!
Also, you will be part of a network of professional and like-minded people that understand the struggles of freelancing. You can connect, collaborate, and support each other as you advance your proofreading career.
Applying online for roles at TextMaster is easy. Some roles may require specific qualifications – all you need to do is apply for ones that suit your skills. Simple!
36. UpWork
UpWork is a professional and well-known freelancing website that has been around for over 20 years. You can search for jobs in a range of categories including writing & translation. Every day over 8,000 jobs are posted!
Signing up is easy. Simply create your free account, build your profile, and set up your payment option. Now you can get to work!
Browsing through the writing & translation section reveals a mammoth list of further categories. A quick look at the proofreading section shows that as of today there are 2,059 remote proofreading jobs available. Amazing! A seemingly never-ending supply of work.
You may not be qualified for all the jobs, but UpWork has so many that you should always be able to find enough to keep you busy!
37. Wordfirm Inc
Wordfirm Inc goes to Managed Editing to supply proofreading services. All work is offered on a remote basis, so this is ideal for freelancers looking to work from home (or the beach!).
To secure work as a proofreader, you will need to complete an in-depth application form along with examples of your work. Usually, candidates will need a degree and 5 or more years' experience to be considered for any employment. These requirements may vary depending on the work available.
38. WordsRU
A firm with a passion for providing quality proofreading and editing services is WordsRU. You can apply to work on the site provided you are eligible. Eligibility criteria include having at least 2 years' experience as a proofreader, holding relevant qualifications, and being proficient in MS Word.
All you need to do is email your CV or resume and cover letter to jobs@wordsru.com, to see the full requirements simply go to WordsRU.
39. Wordvice
Wordvice is a world leader in editing and proofreading with a heavy focus on the scientific and academic community. Since 2013 they have edited more than 176,000 documents!
Your responsibilities will include editing and proofreading documents to a high standard. Spelling, grammar, sentence structure, and punctuation all need to be checked. Excellent attention to detail and the ability to work to deadlines are also a must.
Visit the Wordvice site to see more details and begin the application process.
40. Wordy
Founded in 2009 Wordy was set up to provide real-time editing services. Currently, they offer to proofread for 400 words in just 40 minutes!
During the process, you can communicate with the client in real-time and keep your client updated every step of the way. The system is innovative in that it keeps you and the client in constant communication. In most cases, this will be a huge benefit and save time as you aren't going back and forth making changes. Any questions can get dealt with immediately!
Visit Wordy regularly to see if they have any current openings.
41. Writer's Job Shop
The Writer's Job Shop is a one-stop job board offering all types of writing jobs. Editing, writing, and proofreading jobs are all available on a freelance basis.
To get started you first need to apply online. You must have a degree in any subject with excellent English skills to be considered. Your application will be reviewed and if accepted you will now have access to the job board. Please note – if you say you have a degree you may be asked to provide proof. Don't be tempted to lie!
Now that you are a member you can take on proofreading jobs and get paid monthly. High performers can also earn a bonus!
42. Writer's Relief
Writer's Relief might sound like the kind of place stressed-out writers go to get a break! Sadly, it's not actually a bar, but instead, a fantastic resource for writer's to get their work up to the standard required for publication.
Established way back in 1994 Writer's Relief helps authors promote their work by providing advice on marketing, self-publishing, and design. If a client signs up for a full service this will include editing and proofreading.
43. Writing Jobz
'Write. Earn. Repeat' is the strapline you are greeted with when you go to Writing Jobz. This stylish site caters to writers at all levels whether you are a beginner or have decades of experience. Jobs include writing, editing, and proofreading.
A quick glance at the proofreading section of Writing Jobz shows there is lots of work available. Work includes proofreading academic papers, essays, books, and blogs.
You don't need any specific qualifications to start working as a proofreader. You simply need fantastic language skills, the ability to pay attention to detail, and the ability to rewrite something to a better standard than it was. If you can do this, then you can work as a proofreader!
'Tools Of The Trade' For Proofreading
There is nothing wrong with having a little extra help when proofreading. These tools can help you work faster and more efficiently.
Grammarly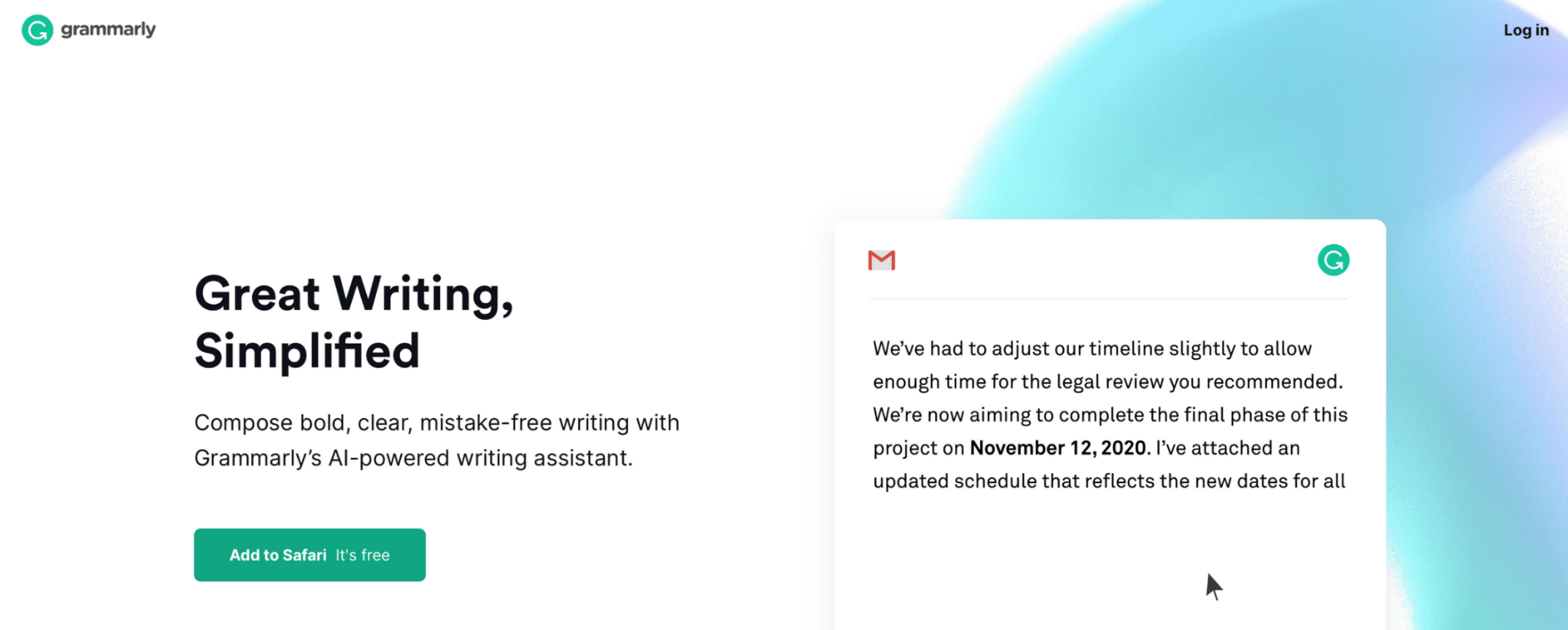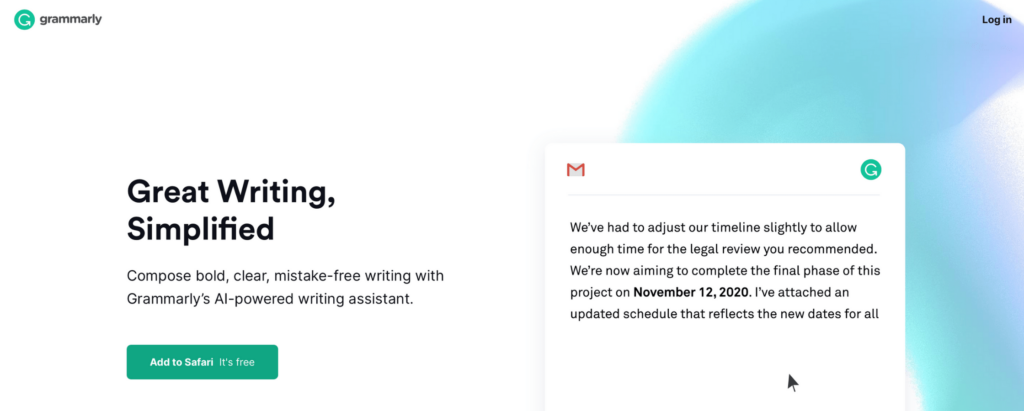 Grammarly can be downloaded for free and added as an extension on your browser. This digital writing assistant checks grammar, spelling, and punctuation. You can download Grammarly for free and start using it straight away!
Using this tool can be a great way to quickly spot anything that needs correction. You can upgrade to a paid version that provides even more services such as suggested sentence rewrites.
The free package is often adequate when beginning your career as a proofreader. You can even download Grammarly for your mobile should you want to work on the go!
ProWriting Aid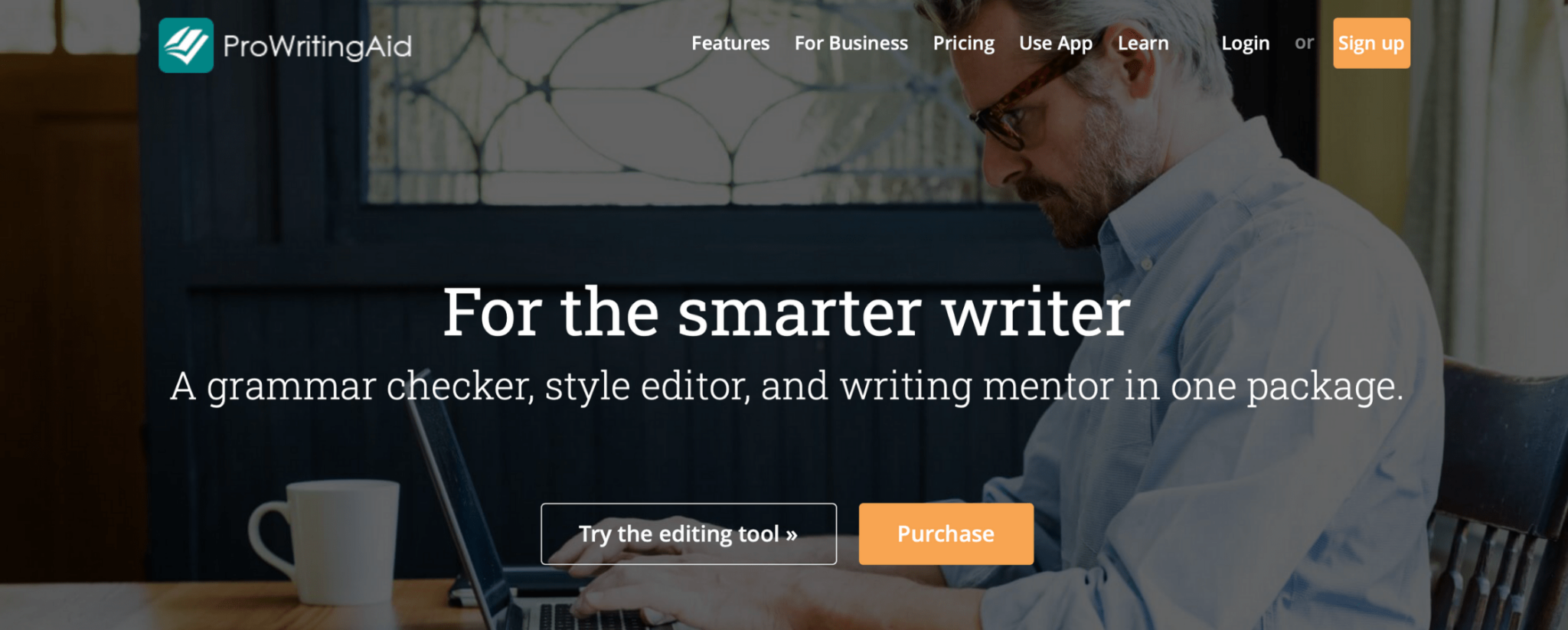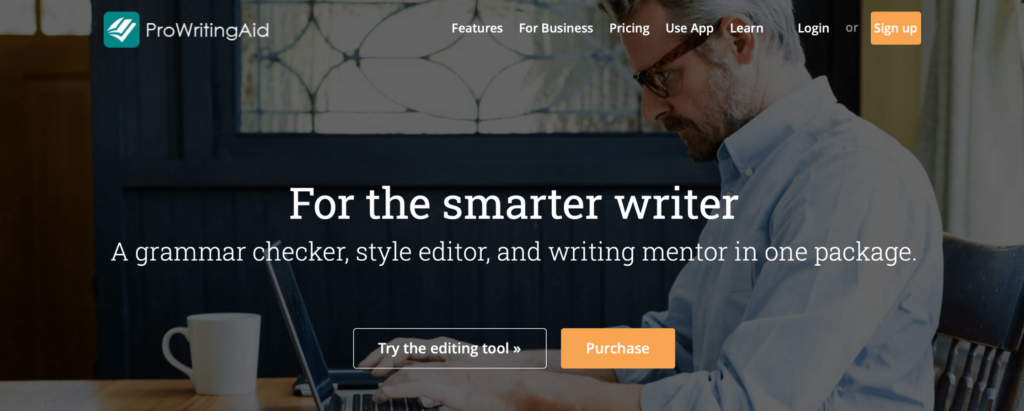 Another writing tool that can be extremely helpful is ProWriting Aid. You can use this tool to check grammar, style, and other writing suggestions.
The free version offers enough basic tools to help you when starting out as a proofreader. When you advance your career, you may want to consider upgrading to one of the paid services. Upgrading gives you extra services including a plagiarism checker.
Google Docs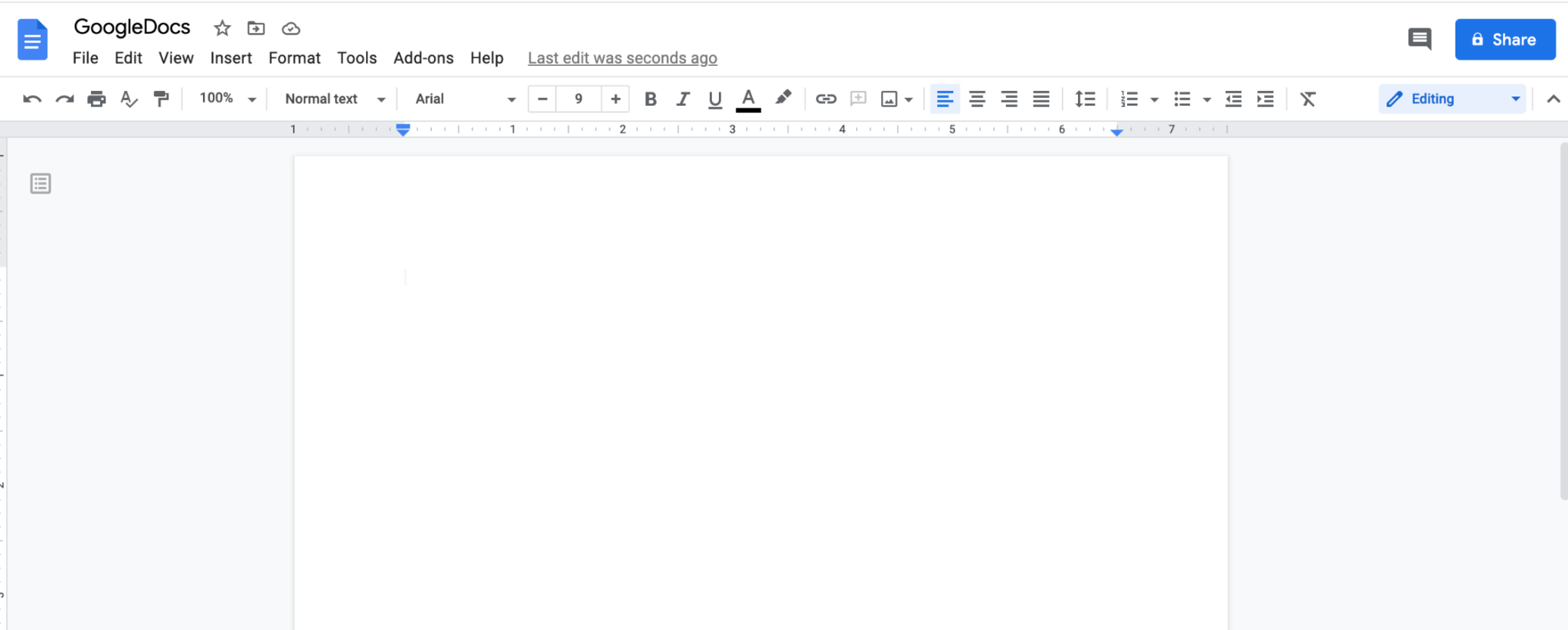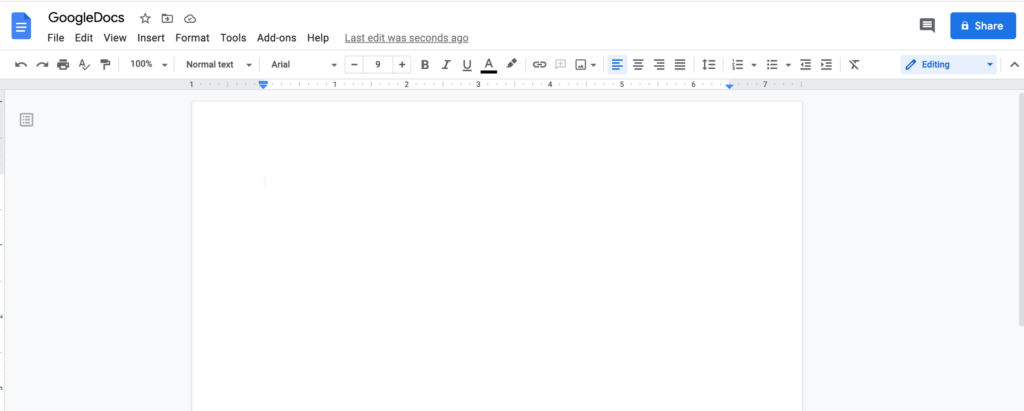 Google Docs is free to use, you just need to set up a Google account! Using this convenient free service makes it easy to share documents between you and your client. You can both make alterations for the other to see and collaborate easier.
Writers Laptop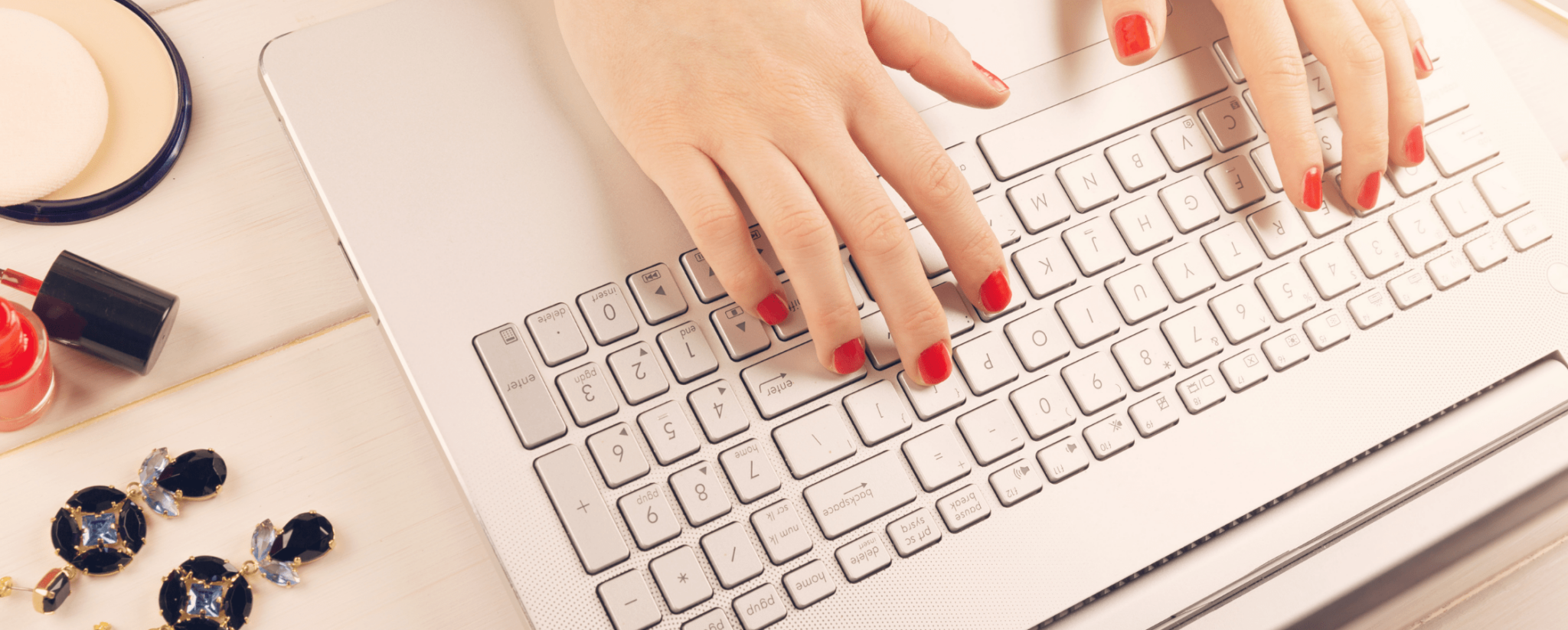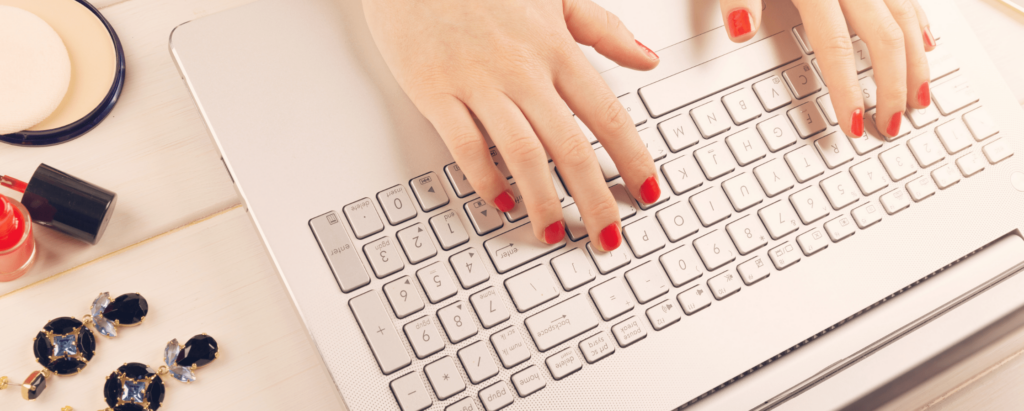 When you are first starting out you may be working on a laptop or desktop computer. Perhaps you've had it for years and only really used it for gaming or surfing the web. That's cool, but now you are using it for work you should consider investing in something that will make work easier.
How do you know if a laptop is going to be good for working on?
Every model has pros and cons, but there are a few points to consider. First, do you plan on working from a fixed desk or will you move around a lot? If you move around a lot, you might want to get a laptop that isn't too heavy and has long battery life.
Other things to consider include which operating system is best, the size of the hard-drive, and the price of course!
To help you with this check out this comprehensive guide for the best laptops for writers.
Proofreading Jobs For Beginners Summary
These 43 proofreading jobs for beginners are fantastic places to start. You don't need any experience or qualifications for many of these opportunities. Provided you have a strong understanding of grammar, spelling, and punctuation, you are good to go!
Remember, to progress and earn more you can take courses to enhance your skills. There are also lots of tools out there to help make things easier. Use them to your advantage and in no time at all you could have a full-time proofreading career!
Recommended: How To Start an Editing and Proofreading Business
FAQs
How do I become a proofreader with no experience?
All you need to do to get started is apply to one of the 43 jobs listed above. Provided your language skills are top-notch you can start working as a proofreader!
What qualifications do you need to be a proofreader?
None! Currently, there is no proofreading qualification available. Anyone can do it if you can demonstrate excellent attention to detail. You will also need to be proficient with spelling, grammar, and punctuation. If you meet these criteria, then congratulations! You can now be a proofreader! To advance your career quicker you may want to take a proofreading course such as the one offered by Proofreadanywhere. Getting training from an experienced and established proofreader will help increase your earning potential.
How do I start working as a proofreader?
If you have a computer and an internet connection, you can start working as a proofreader. Apply to one or all the 43 jobs listed above and begin your proofreading career today!
How do I get proofreading experience?
Getting proofreading experience will be invaluable as you build your business. The more experience you have, the more chances of getting repeat clients or new clients in the future. To get that experience you simply need to take on some proofreading work. Go through the list in this guide to get some proofreading experience.
Are proofreaders in demand?
There is a huge demand for proofreaders. This means there is always lots of work available for someone that can do the work. Pretty much anyone that writes will use a proofreader at some point. Bloggers, authors, students, academics, content writers, and business writers are just some of the people that regularly need a proofreader. One day it might be an essay you are proofreading, the next it could be a potential best-selling novel! Whatever it is, there is plenty of work for proofreaders.
Can you make money proofreading?
You can definitely make money proofreading. How much you make depends on how hard you work. Making $23 an hour is easily achievable and proofreaders on average in the US earn $54,733 per year!
Proofreading Jobs For Beginners