Disclosure: This post may contain affiliate links. If you click on a link I may make a small commission at no extra cost to you. You can read the full disclosure here.
Last Updated on October 23, 2022 by Chris Panteli
Get Paid To Chat
Even with the modern advancements of technology, we still need human interaction – and that means there are opportunities for you to get paid to chat.
Plato once said, "Wise men speak because they have something to say; Fools because they have to say something."
But when it comes to making money online and from the comfort of your own home, the only fool is the one with an empty wallet!
Can I get paid to chat online?
Getting paid to talk or chat online is a legitimate way to make money – and in fact, has risen in popularity as a remote work-from-home position in recent years. An estimated 36.2 million Americans (22% of the workforce) will be working remotely by 2025, and this means delivering customer service, chat support, live chat, and video chat will be in high demand. Therefore, gaining employment in a role that requires you to chat is becoming increasingly likely – and even earning a little extra cash with a side or part-time job in this field is possible.
3 Main Ways To Get Paid To Chat
There are three main ways to get paid to chat, including full or part-time jobs (employment), side hustles, or via social media and or influencing (mainstream media, social networking, affiliate marketing, sponsorships, direct sales, and advertisement).
Each opportunity presents unique advantages, and the route you decide will depend on individual circumstances. I am currently in the process of growing my YouTube channel which is an additional revenue stream to my blog – and this platform allows me to chat directly with my audience and potentially earn a recurring passive income.
You may decide that a more informal side hustle is the best way to get paid to talk, or in fact, gaining a new employment position is better suited to your situation. Either way, if you love to speak, you may as well get paid for it!
Chat-Based Jobs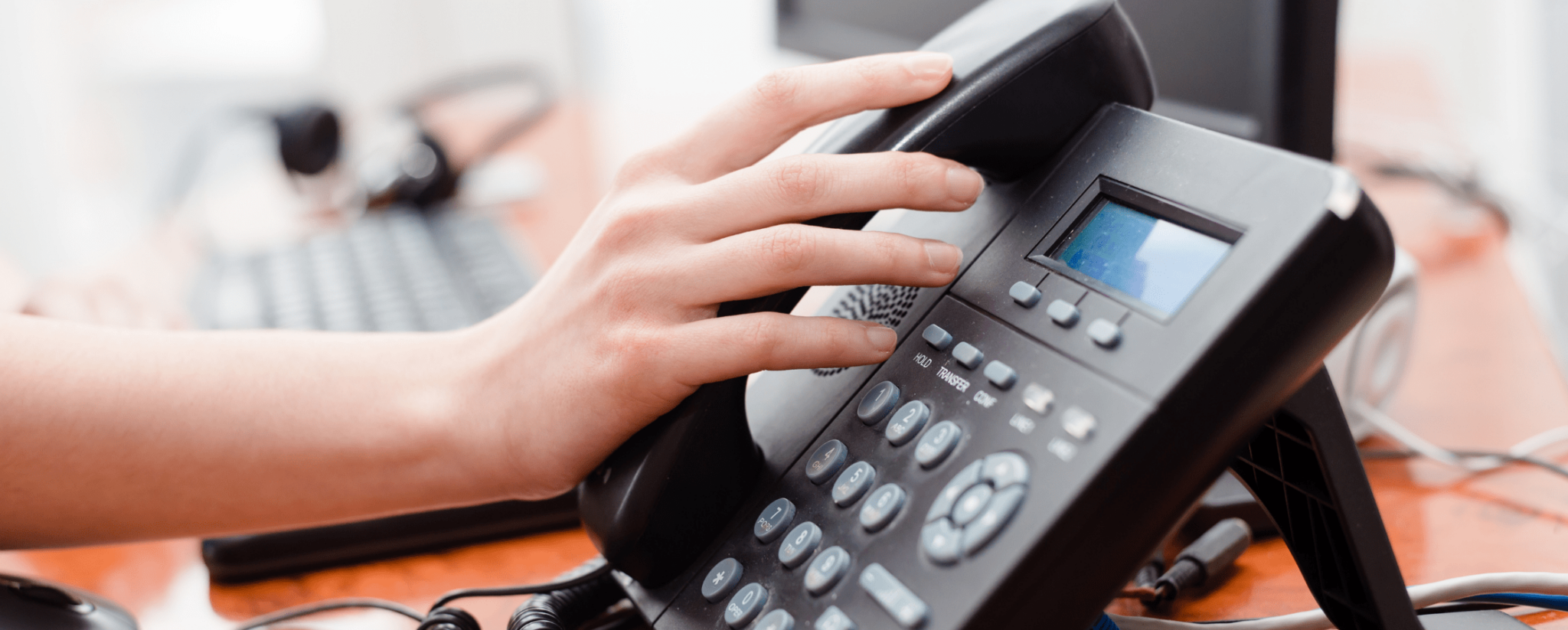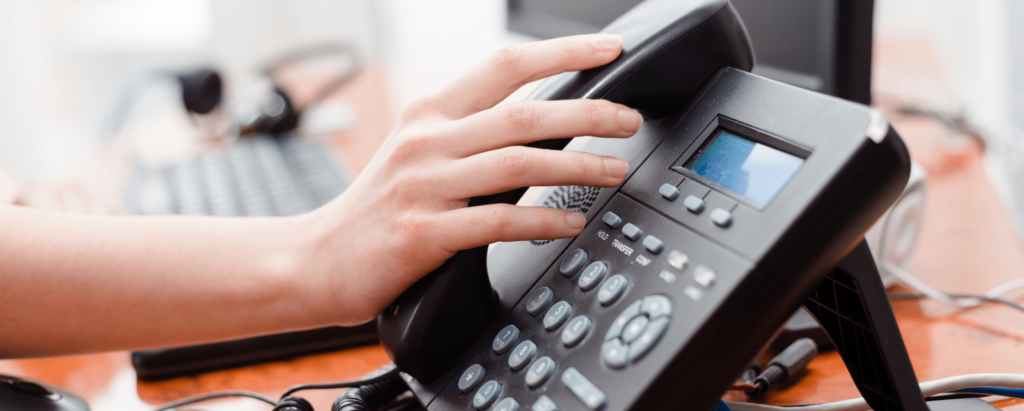 Finding a chat-based work-from-home job will involve traditional job searching methods, and I recommended sites like FlexJobs and Monster – as well as going direct to the relevant company website.
The companies advertising positions on their own sites will often update frequently, so it's worth checking periodically for opportunities. I have also found success in emailing the firms directly and asking for information on possible jobs to be forwarded to the relevant people.
1. Apple
Who hasn't heard of Apple?
With a $2 trillion market cap, they are one of, if not the biggest technology companies on the planet. And with such a large amount of varied products and services they are required to provide exceptional customer service.
The Apple At Home Advisor position provides customer service, along with troubleshooting and technical support to Apple customers by phone, chat, or email. And they also provide a virtual training program of up to 9 weeks for both the full and part-time positions.
It's best to have some experience with Apple products, but this isn't essential. You will need a distraction-free workspace that is quiet and a high-speed internet connection (for which you'll be reimbursed accordingly). And you will also be provided with an iMac and headset to be used exclusively for your advisor's work.
You can search for available positions and begin your exciting journey by chatting with customers for one of the biggest companies in the world.
2. Disney
Working from home and chatting to people who need their problems solved sounds like a magical job – and Disney, being the arbitrators of magic themselves could be the perfect place for you to land your next role.
There are a number of different positions offered by the Disney corporation where you can get paid to chat, and the most obvious place to start would be the Disney Work At Home Call Center. You could even stay in your Disney pajamas whilst getting paid to help customers and answer their queries!
REAL WORK FROM HOME JOBS FOR STAY AT HOME MOMS! | NO SALES OR SURVEYS | WORK FOR DISNEY FROM HOME!
Tap twice to load then open Video...
You will need to have excellent communication skills and be flexible with working shift patterns. Jobs are posted and can be applied for directly via the Disney careers section of their website. Again, you'll need an appropriate working environment at home for the call center positions and they often advertise full and part-time roles.
3. ACD Direct
ACD Direct offers contracting opportunities to join their virtual team of over 1,200 representatives – where you can deliver customer service and support from your home office.
The company specializes in offering virtual call center services for fundraising and non-profit businesses. For any available positions, you will be hired as an independent contractor, and you'll require a quiet workspace, internet connection, phone, computer, and a noise-canceling headset.
You can apply directly on their website and you'll be required to submit a voice sample. If successful, you can expect to complete a number of certification programs to become eligible to deal with more clients. And the more clients you are eligible to work with, the more money you can make.
They pay on a per-minute basis, so the more calls you can manage during your shift the higher your effective hourly rate will be. They usually pay in the region of $0.20 – $0.30 per audio minute – and as a huge bonus for you stay-at-home schedule junkies – you can pick your own. They have no set hours or minimums and maximums – and it can all be handled with their in-house scheduling platform.
The only fee is for a background check, but this is pretty standard within the independent contracting scene.
4. Amazon
It might not be too long until every person on the planet is working for Jeff Bezos – so if you want to get an early start, Amazon is a great place to get paid to chat. I actually recently had to use the Amazon customer chat function to track down an order, and the representative helping me we efficient, friendly, and more importantly managed to resolve my issue.
This Amazon Customer Service Associate was getting paid to text chat, and did a bloody good job as well!
The companies rapidly growing Virtual Customer Service team employs people from more than 130 locations, in over 40 countries in 16 languages. The department provides the ability to gain flexible employment that gives you the freedom to work from home. And you can chat directly with customers via phone, email, chat, mobile chat, and even Alexa – providing effective solutions for their customers.
5. Best Western Hotels
Best Western is one of the world's largest hotel chains and has over 4,100 resorts and hotels in more than 100 countries. It's no surprise then that you can sometimes find positions advertised to work as a remote reservation clerk – to process the huge volume of customers they need to deal with.
This job will involve assessing the customer's needs and solving problems with workable solutions remotely. You will be responsible for registering guests, managing their reservations, and chatting to them about amenities, restaurant opening times, and other hotel information.
You can sometimes find these positions posted directly on their jobs website or if you scour places like FlexJobs and Indeed. This is a highly sought-after position and they are usually offered to current employees first – so you need to be fast when you do come across an opening.
6. U-Haul
U-Haul is a moving equipment and storage rental company that is based in Phoenix, Arizona, and has been in operation since 1945. They have work-from-home opportunities for reservation agents where you chat to customers and provide support, scheduling, and customer satisfaction.
You will require excellent computer and communication skills as well as the ability to use a VOIP (Voice over Internet Protocol).
7. Accolade Support Call Center Services
Accolade support provides inbound and outbound sales, customer service, and technical support for other companies. One of the most exciting chat-based job roles they offer is for independent contractors working as outbound sales telemarketers. And the reason why this is such a lucrative position is that it's commissioned based – as well as being a remote, work-from-home contract.
That means your earnings can skyrocket depending on your skill level and ability to close deals. The contract is not looking for pushy sales pitches (you'll actually be selling Accolade Support Services) or the use of outdated prospects and leads. You will be in charge of developing your own sales strategy and landing new clients – and you'll be compensated $100 per sale for this project. This means you could potentially be making $100s a day.
Ideally, candidates will have a couple of years of call center experience and a good history of generating revenue in a commission-based environment.
If you are interested then submit your resume, fill in the quick 15-minute survey and screening form on the website, and wait to see if you are asked to interview.
8. VIPDesk
VIPDesk partners with some of the world's most iconic brands and offers customer service operations for its clients. The company does more than just outsourced customer service and provides inbound premium U.S based customer care, order processing, and facilitation as well as back-office operations.
They often have a number of more specif positions available that will pay higher for bilingual and experienced applicants – but they also advertise for Customer Service Representatives – which they refer to as Brand Ambassador.
You'll need 2+ years of experience in a customer-facing role, a high school diploma or equivalent, and be able to work weekends and some holidays. They provide 2 weeks' worth of training that is delivered remotely via webcams.
9. XACT Telesolutions
XACT is another company where you can get paid to chat – and they offer customer support solutions via phone, chat, email, and internet support.
They often have positions available for remote receptionists, internet and web support, order entry, and telephone survey operatives. Even though the roles are for remote positions, they do tend to advertise and hire on a state-specific basis – so you will need to check this when applying.
Chat-Based Side Gigs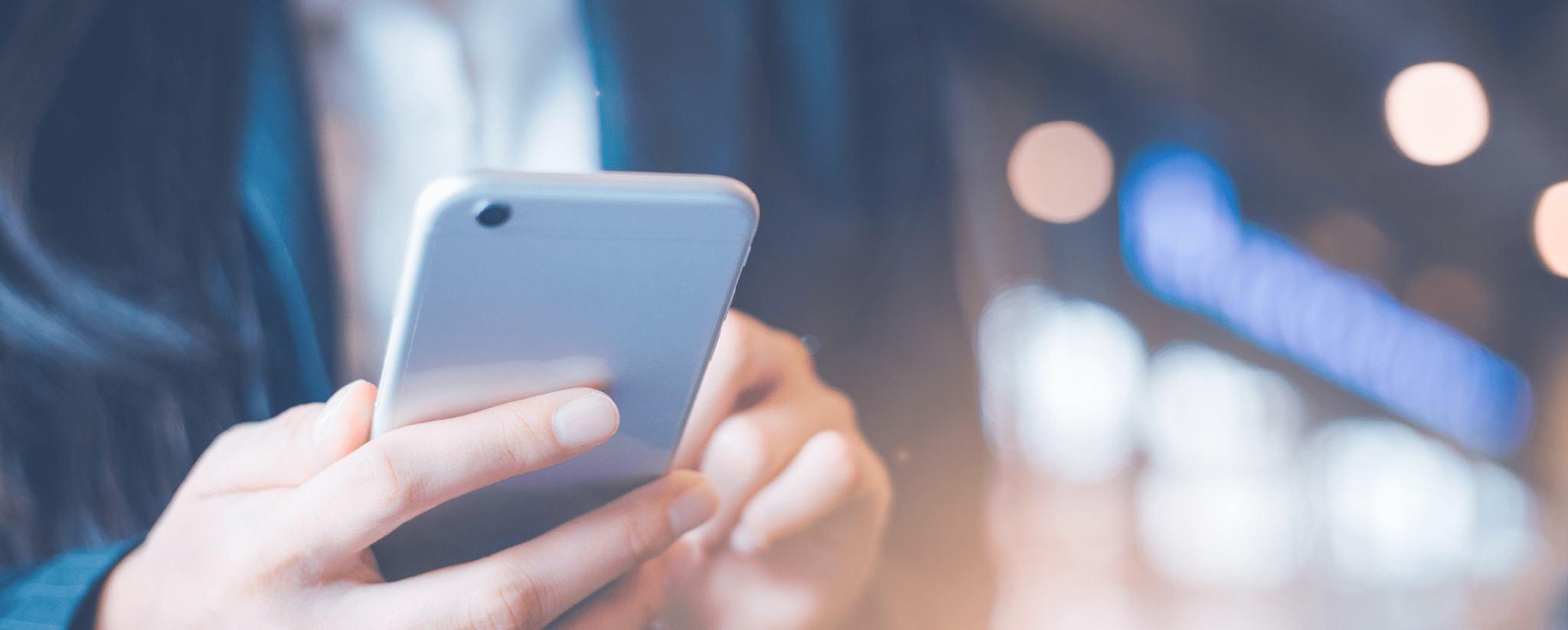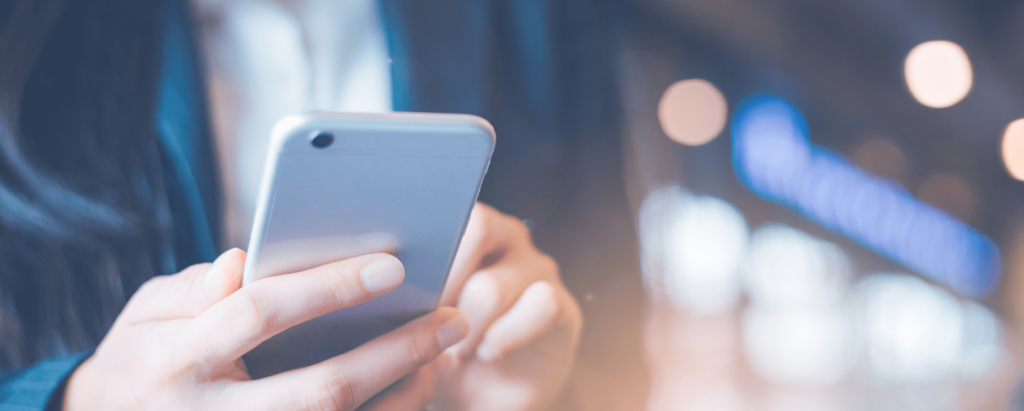 Getting paid to chat and (use your words) doesn't necessarily need to be via a traditional form of contracted employment. In fact, making extra money as a side hustle is something that might be quite appealing for people already at work – or with restricted abilities to commit on a long-term basis.
This section focuses on chat-based money-making opportunities that might be easier to get started with – and yet you can still earn a decent chunk of change for the work you'll do!
10. Premium.Chat
Premium.Chat is the ultimate solution for monetizing your chat, and you can set your own rates and decide which chat solutions you wish to offer. This may be for professional consultancy or webcam modeling – it really is up to you!
You can deliver your services via secure text chat, flat-rate, or pay-per-minute video call – and all without exposing your phone number to clients, fans, or followers.
Signup for free and create a chat widget or profile to get started – then add to your website or social media to start generating business. Another huge benefit is you can decide your own availability and whether or not you accept or decline an incoming chat request. It really is your own chat business that can start making money straight away.
11. JustAnswer
I decided to put this paid-to-chat opportunity in the side gig section because more than likely you will be doing this alongside your career – as the platform requires expertise in professional fields. But realistically you can make $2,000-$7,000 a month with JustAnswer – so potentially it could also be a full-time job, but that's up to you!
If you want to leverage your professional expertise and chat with people to answer their questions then JustAnswer could be perfect. You will need to apply online and complete a simple application process – additionally, you will be required to prove your credentials with relevant licenses or certifications.
One accepted, and after passing a background check, you're all set to start making money and getting paid to chat! There are no set shifts and you get to set your own schedule – and get paid monthly via PayPal.
12. Working Solutions
Working Solutions offer independent contractor, work-at-home opportunities for people living inside the United States and Canada – and it's completely remote.
The company is really geared towards side-hustling folk and is set up so that you can work what you want when you want – making it an ideal side gig for earning extra cash to chat.
The company delivers exceptional customer service for its clients and provides ongoing education and community support.

They have a number of different chat operator programs available with varying payment structures – some with per job, per minute talk time, sales completed, or combinations of the above. The financial incentive programs are where it really starts to get interesting – because that is where you can explode your income with the power of chat!
13. Text121Chat
Getting paid to chat is not limited to customer service chat operator roles, and adult chat work is a legitimate way to get paid for those who feel comfortable with it.
Text121Chat started back in 2003 and has since evolved to offer operators vacancies for Text Chat, Adult Phone Industry, and Customer Service (for both Adult and Non-Adult).
The adult text chat role is pretty flexible with hours and all that is asked is that you send at least 1000 messages a month – which for serial texters isn't a big ask. You will have all the flexibility that comes with self-employment as well as round-the-clock support from their in-house management team.
Also, the Adult Phone Operative roles they offer are great for fun, bubbly, and chatty applicants – and have flexible working hours, good rates of pay, and no experience required.
14. FlirtBucks
If you are at least 18 years old and like the idea of flexible working hours with no upfront fees or investment requirements – then FlirtBucks could be the 'paid to chat' job you've been looking for.
This side hustle is perfect for outgoing and engaging personality types and has no requirements to do anything other than chat! That means you have complete control over the users you wish to chat with and what you want to chat about.
The Chat Hostess role requires you to have access to a computer with a functioning webcam, fluency in English, and good conversational skills. The program is also self-contained, meaning you will not be required to advertise or generate business yourself.
The role essentially offers paid incentives to women who can provide flirtatious conversation in a casual atmosphere – and the compensation is entirely based on a per-minute basis.


And the longer you remain active with the program, the higher the rates of pay you can earn.
15. Texting Factory
Texting Factory provides the opportunity to work from home as a Text Chat Operator – answering casual messages on a fantasy-based text network. There are no qualifications or previous experience requirements – and successful applicants will undergo in-house online training.
Applicants need to be at least 18 years of age, have access to a laptop, and have a reliable and steady internet connection. But as long as you comply with these requirements, you can perform the role from home or an internet cafe halfway around the world!
You will be your own boss, be able to choose your own hours, and get paid to chat to clients as and when you feel like it – and as an added bonus, they pay weekly!
You can apply online right now, and if successful you will be contacted by email within 48 hours.
16. ChatOperatorJobs
ChatOperatorJobs is another fantasy-based chat platform where you can get paid to work the hours you want! There is no experience required and you can begin working almost immediately.
Due to the nature of this type of chat work – the strongly adult-orientated messages mean you will need to be at least 23 years of age to apply. You will also need to have a good grasp of the English language and be able to convey this via text chat messages – and you will also need to answer a minimum of 75 messages a week
The company pays $0.20 for every message you answer on your cell phone, tablet, or PC, and payments are made weekly via PayPal.
17. Chat Recruit
Chat Recruit covers the entire gambit of online adult chat, including webcam jobs, physic chat jobs, and standard phone chatline jobs. The company has paid out over £20,000,000 to its chat hosts and the platform is free to join.
You will simply need a quiet workspace and the confidence to perform with your voice for the customer's total satisfaction. This will involve roleplay and the ability to be comfortable with conversations of an adult nature. It's also worth noting that this particular company likes for its chat hosts to build relationships with the callers – so you must be comfortable building a regular client base.
Chat Recruit will pay you by direct bank transfer either weekly, fortnightly, or monthly.
18. FriendPC
This platform is more about virtual friendship relationships, although you can get paid to go on dates – either in person or as a roleplay online. The company offers a number of services – and at the very core, you will be getting paid to chat with people looking for companionship for varying scenarios. This could include:
Get Paid To Chat
Offer your services as a virtual friend, girlfriend, or even life coach – and get paid to chat with your clients.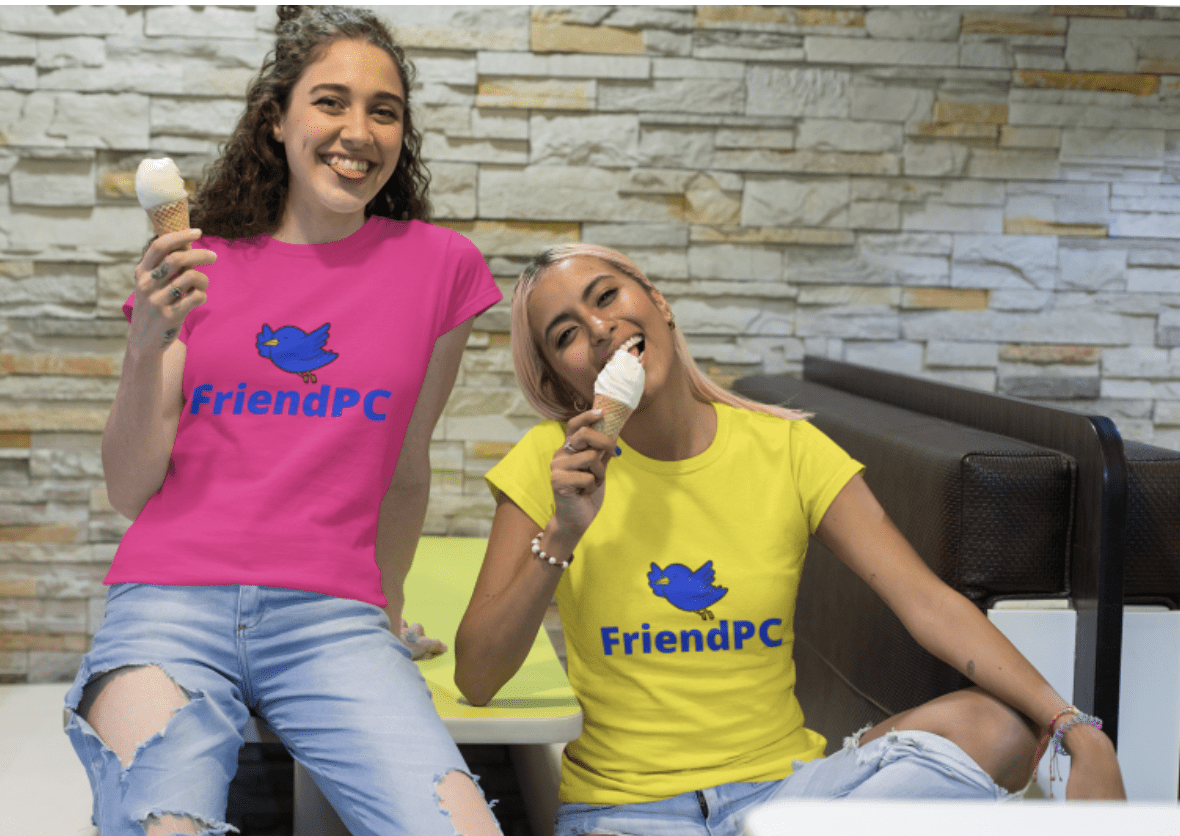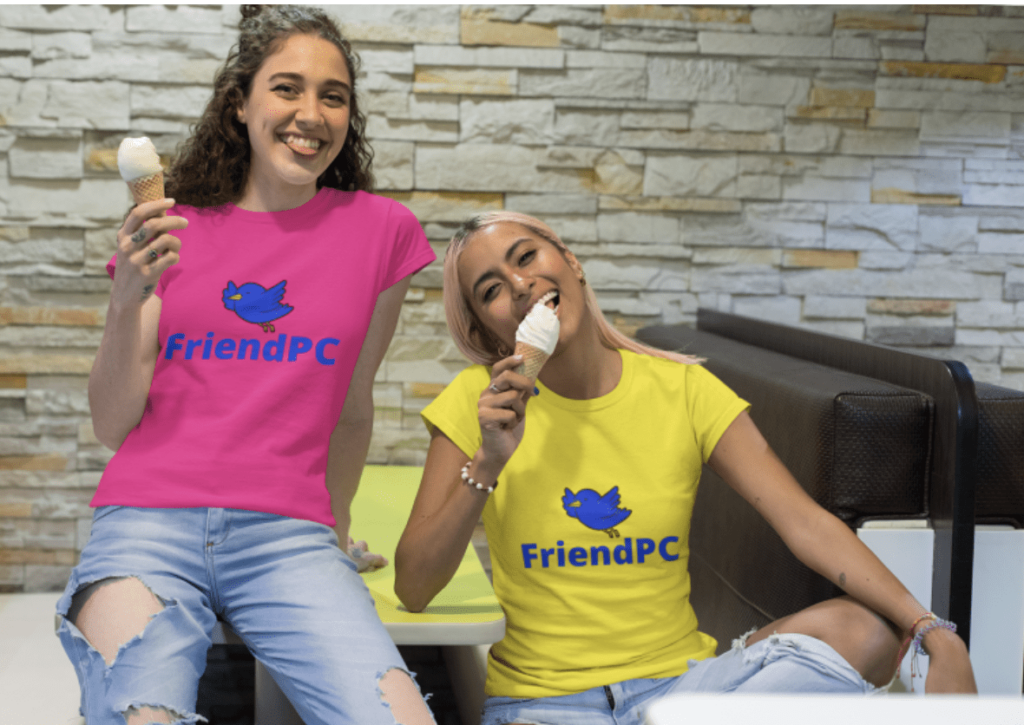 You will essentially be managing your own friendship business and offering the services you wish to get paid for. Once you have completed the online application, you can set up your schedule and availability and describe the services you wish to offer.
They provide safe and secure online payments and your money is ready to be withdrawn two days after you have completed a job.
Chat-Based Media And Influence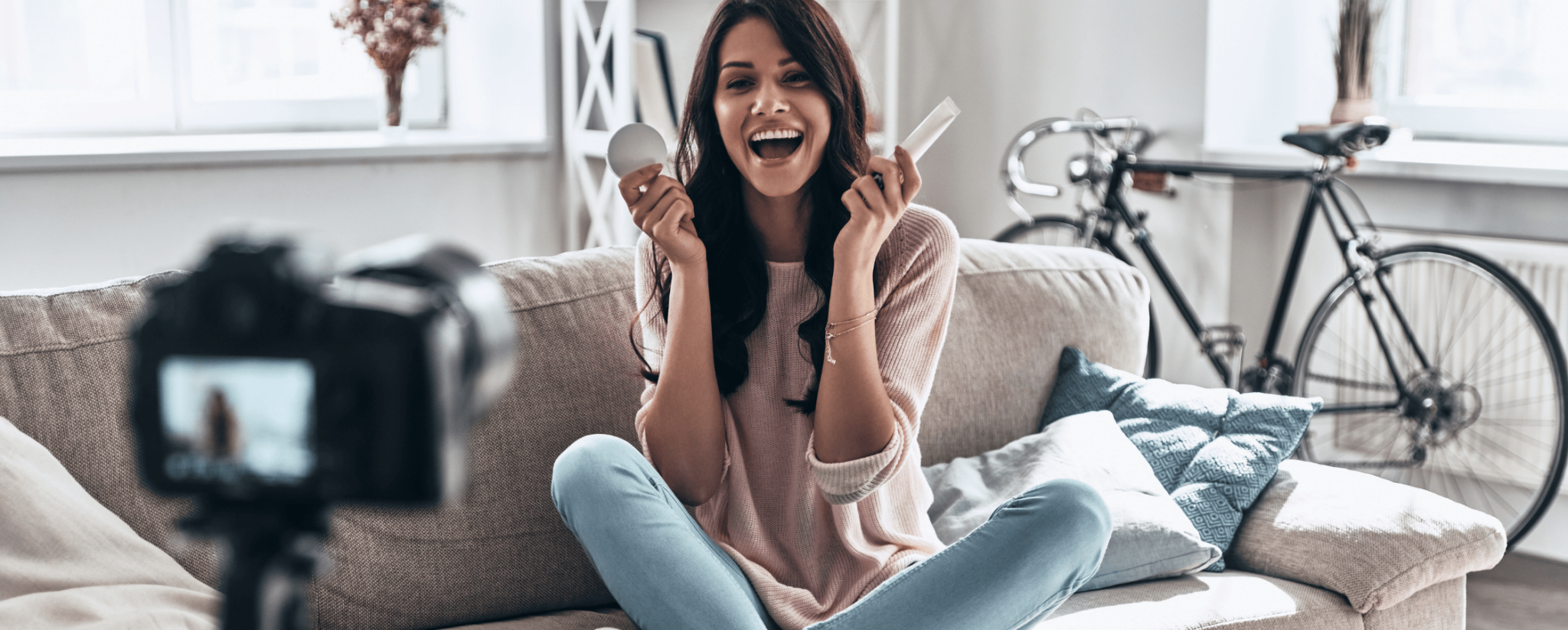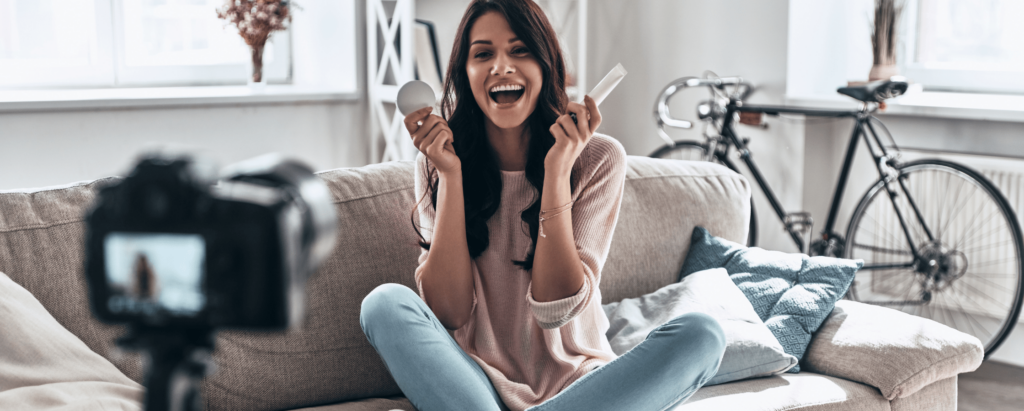 The previous sections explored earning opportunities that are based on more structured forms of chatting. These have included being a chat agent, online chat jobs, live chat, premium chat side hustles, text message phone sex, video chat and chat support.
But there are less formal ways to get paid to chat – and utilizing the widespread rise of social media, influencing and on-demand content means there are countless ways for chatters to make some really good money.
19. YouTube
YouTube is the second most visited website on the internet (after Google) and receives billions of monthly users searching for content on everything from cooking to cat videos. And the platform makes it easy for everyday content creators to monetize their creations.
At its very heart, YouTube is a platform for people to get in front of the camera, chat, and share. The ability to integrate display adverts seamlessly and effortless is possible once you hit a required number of channel subscribers and viewers – so building an audience is an absolute must for success.
But many people are killing it and making crazy amounts of money by offering unique videos on a wide range of topics.
Now you might not reach the dizzying height of success as these guys, but making a decent monthly amount with adverts, sponsorships, affiliate marketing, and merchandise is definitely possible.
Learn about Bugs Facts for Kids with Ryan's World!
Tap twice to load then open Video...
You just need a unique idea, some mad good video editing skills (or to outsource to someone), an engaging camera-ready personality, and perseverance!
20. Podcasts
Podcasting has taken the world by storm, and with 75% of the US population being familiar with the medium and 50% of all US homes claiming to be raving Podcast fans – it's no surprise this is a great way to get paid to chat.
And that is fundamentally what a good Podcast host does; they chat! Whether or not it's directly to the audience, or in the form of an interview or general discussion, the Podcast show allows you to monetize your voice and reach thousands if not millions of people.
And the great thing about Podcasting is that anyone can get started with very little upfront costs and limited experience. You just need an idea, hosting, and editing software, as well as a good microphone (like the one I've got below), and you're on your way.
It might take a little while to build an audience, but once you reach a certain threshold you can explore paid advertisements, sponsorships, and affiliate marketing and start making money.
Recommended: How To Start A Podcast
21. Local Radio
There is nothing quite like local radio! Sure, podcasts are the new kid on the block, but local radio has been around for 100 years, and I'm sure it will be for 100 more.
And the radio was made for chat, it literally thrives on it. With shows ranging from political discussion, sport, phone-ins, and everything in between – it truly is the platform made for conversation.
So if you have excellent communication skills, enjoy taking phone calls and like the idea of reaching a large audience – then getting paid to chat on the radio is definitely an option worth exploring.
It's best to start looking for a position on local or community stations and even consider volunteer or internship programs. This way, you can develop your skills, gain some experience and begin to network.
Recommended: Radio Broadcasting Internships
22. Voiceover
Becoming a voiceover artist is one of those dream jobs – and a great way to get paid to chat. And while the conversation may appear to be one-way – you will actually be communicating a message or artistic expression to a wide audience; depending on the type of job you get.
Voiceover talent requires a smooth and attractive voice and is in constant demand for audiobook narration, television, film, advertisement, radio, and podcasts. And nowadays, you can do this sort of work remotely in a home studio – for a reasonable price.
You can find work at places such as:
If you want to find out more about how much money you can make, the sort of skills you need to learn, and how to find work – consider taking the Intro to Voice Over FREE Mini-Course – a step-by-step instruction to become a voice artist.
23. Webinar
Finally, a great way to get paid to talk is by offering free webinars.
But how do you make money doing that?
Well, the concept is simple. You offer a webinar that provides value and then you leverage the platform as a way to upsell a paid product or service.
There are a few steps you will need to take in order to execute this money-making webinar tactic:
How To Make Money With Webinars As A Beginner | $2000+ Per Webinar
Tap twice to load then open Video...
Product/Service/Course – Either create your own or select other companies that you can authoritatively talk about and convert sales.
Audience – Build an email list via a blog or social media in order to promote your webinar to a warm audience.
Execution – Schedule and run 30-45 minute long webinar where you chat authoritatively and knowledgeably about the product/service in order to promote its value.
Follow Through – Have a landing page, email system, or direct contact capability in order to close sales and chase up possible sales and make money.
If you have a lively personality and can chat about your chosen topic enthusiastically and charismatically – then converting would-be customers into cold hard cash is possible.
Can I Make A Living Getting Paid To Chat
You can most certainly get paid to chat, and in a climate where customer service, companionship, and connection are a high priority – the opportunities to find paid work are countless.
The suggestions above are divided between general customer-focused chat work – which is perhaps more in line with traditional employment and less traditional companionship/adult work. It will be up to you to decide if you are comfortable with the latter – but there is no doubt you can get paid for simply providing chat services for lonely people.
FAQs
Can I get paid to chat online?
You can get paid to chat online in a number of different roles, including but not limited to customer service chat operator, text chat, chat support representative, phone sex, sexting service, and sex chat.
How can I earn money by chatting?
You can earn money by chatting if you land a role in any of the aforementioned positions – and you will be paid either via PayPal or to your bank account.
How can I chat as a side hustle?
Chatting and receiving an income as a side hustle will require you to choose a position that is both flexible and remote. You could transition the side hustle into more of a full-time income over time, should you wish.
Is adult chat a legitimate way to make money?
There is no doubt that adult chat work is a legitimate way to make money. You should only engage with this sort of work if you feel comfortable doing so.
Get Paid To Chat