Disclosure: This post may contain affiliate links. If you click on a link I may make a small commission at no extra cost to you. You can read the full disclosure here.
Last Updated on October 23, 2022 by Chris Panteli
Get Paid To Read Books Aloud
Reading can be a fun hobby for those with a passion for literature. After all, books allow you to immerse yourself in a different world or setting and get inside the head of different characters. If you are a book lover, you will be glad to learn about the various ways you can turn your passion into a lucrative career.
Are there jobs that pay you to read books?
Narrating audiobooks is a great way to make a decent part-time income. If you have a pleasant voice and a good skill of storytelling, you can make from $50 to $100 per finished hour. Another way to get paid to read books is to become a voice-over artist, where you can find voice-over jobs from ad agencies, e-learning websites, and so on.
There are dozens of ways to get paid to read books aloud in the modern era. This guide will examine the top websites and services that pay individuals to read books aloud.
What is an Audiobook Narrator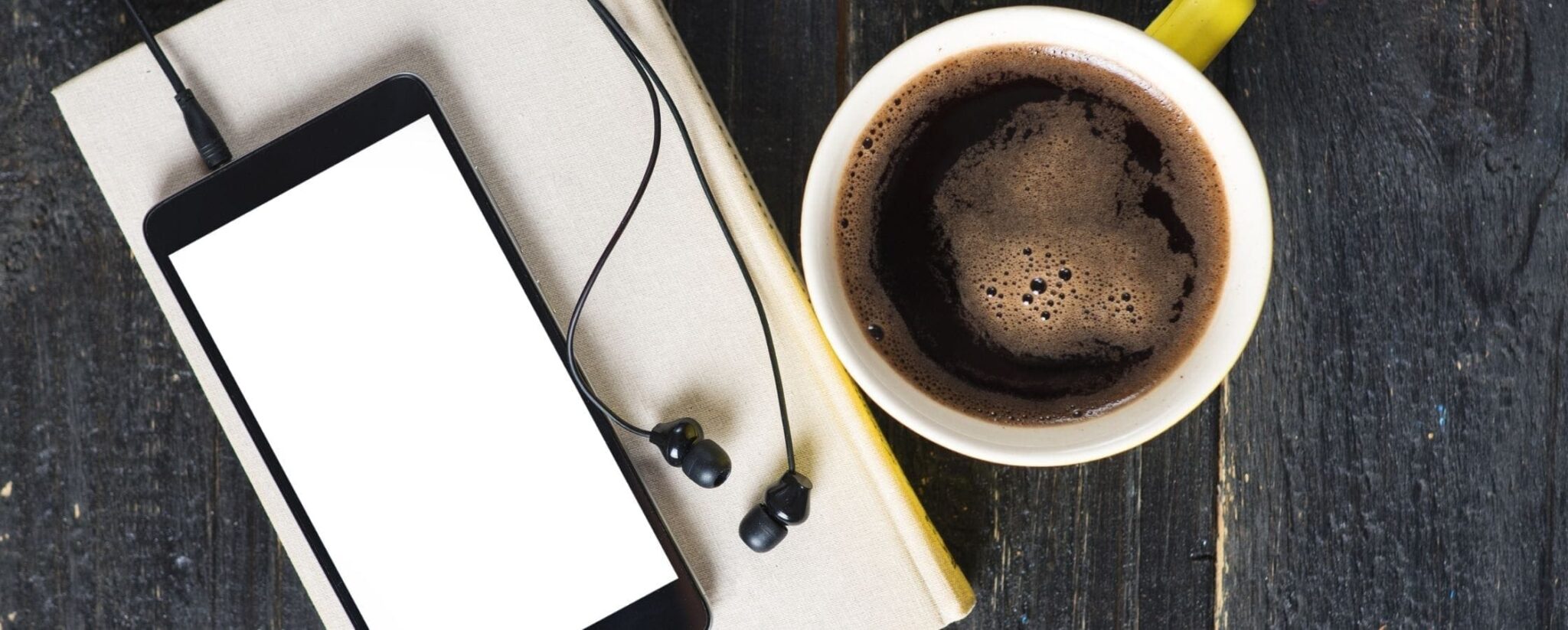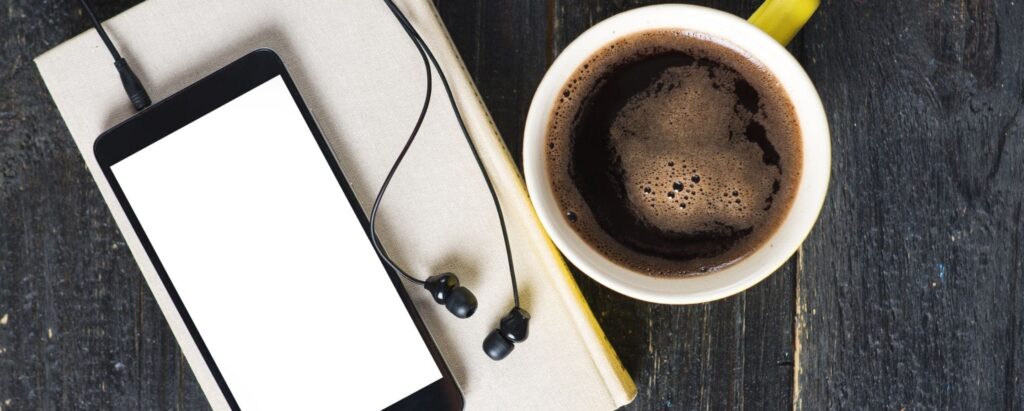 Before we look at the different ways to get paid to read books, it is worth learning what an audiobook narrator is and what they do.
Audiobook narrators are essentially voice actors that read books aloud and create high-quality recordings of their performance. They then compile these recordings together and get paid for delivering a completed audiobook.
An audiobook narrator may read a book in different ways depending on the genre or publisher's requirements. For example, it's not uncommon for audiobook narrators to use different voices for each character in a book. They may also deliver these lines with a dramatic flair that is similar to theater performances.
In some cases, audiobook narrators may collaborate with other narrators to deliver stories that utilize a wide range of character voices. These professionals are expected to meet their client's requirements in different ways and must be skilled at voice acting if they wish to succeed in this industry.
Are you ready to become a

Voice Artist?
The Work from Home Doing Voiceovers course will teach you everything you need to get your voiceover business started – and you can begin to earn a little extra cash on the side or replace your current income.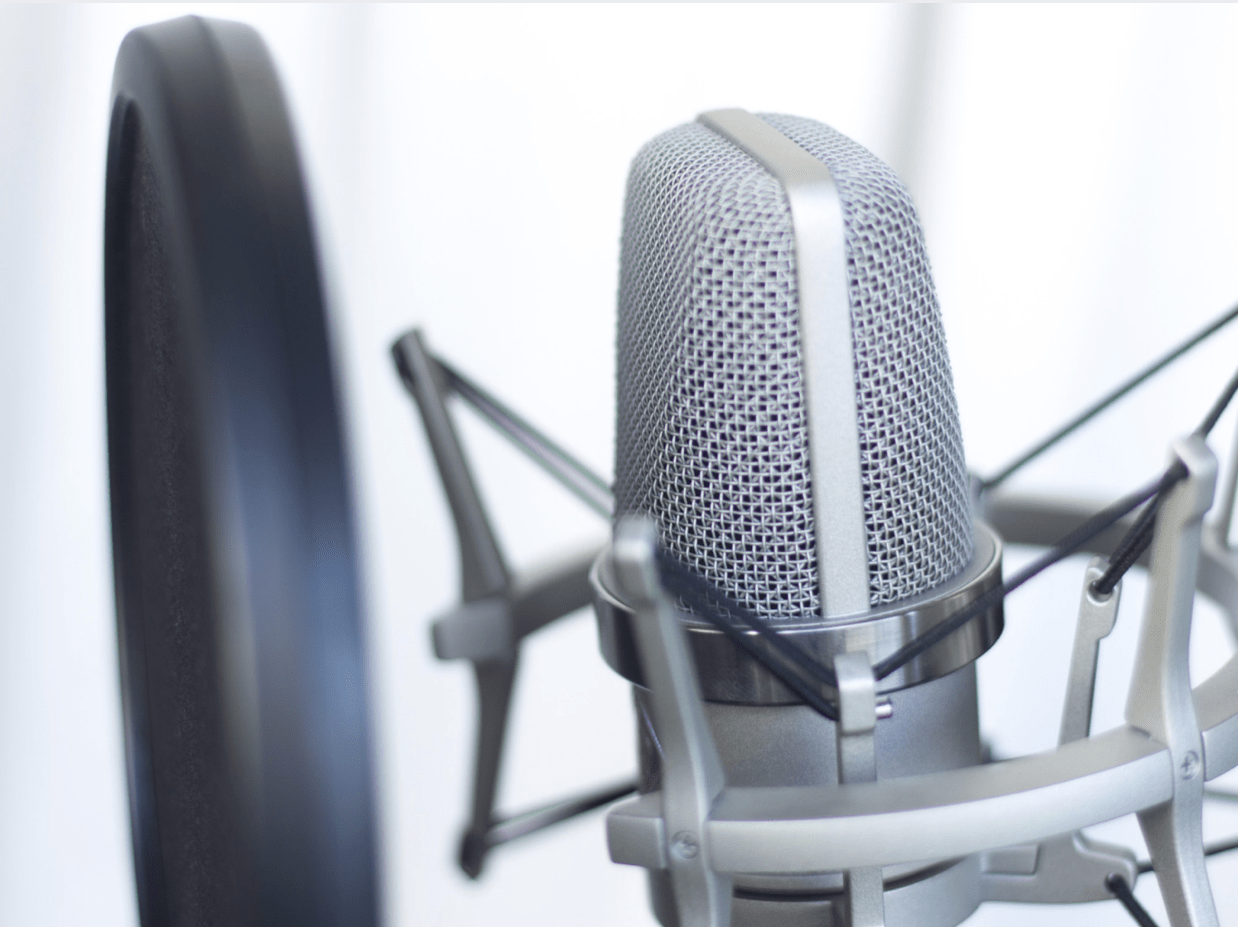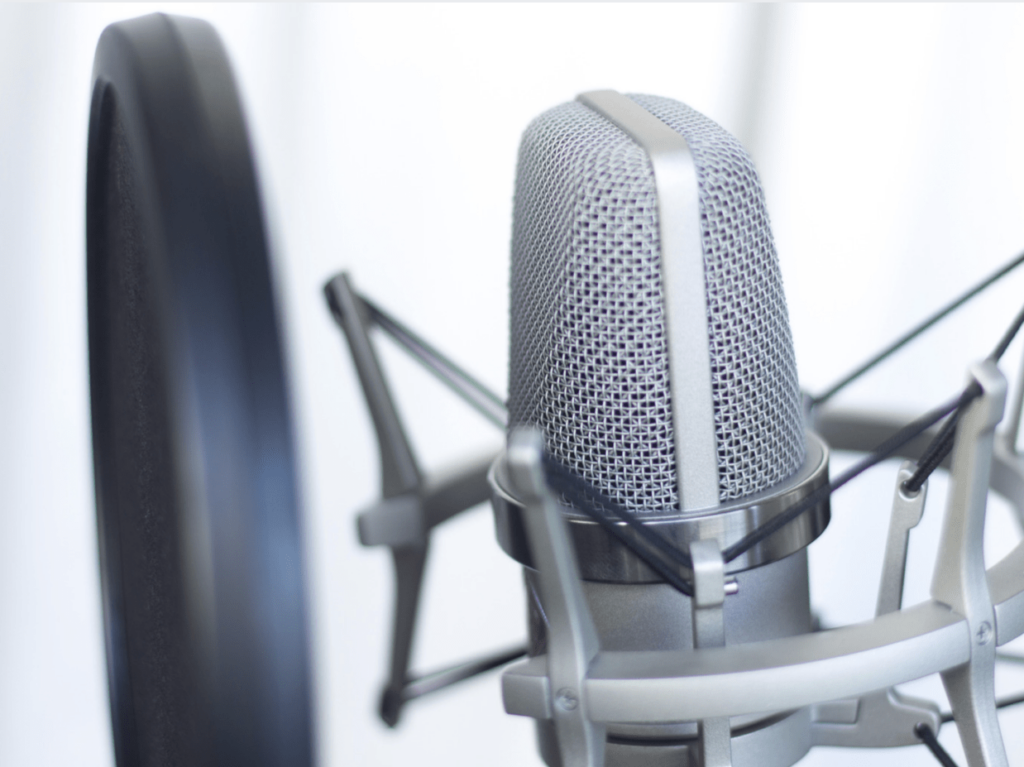 Top 19 Websites That Pay to Read Books Aloud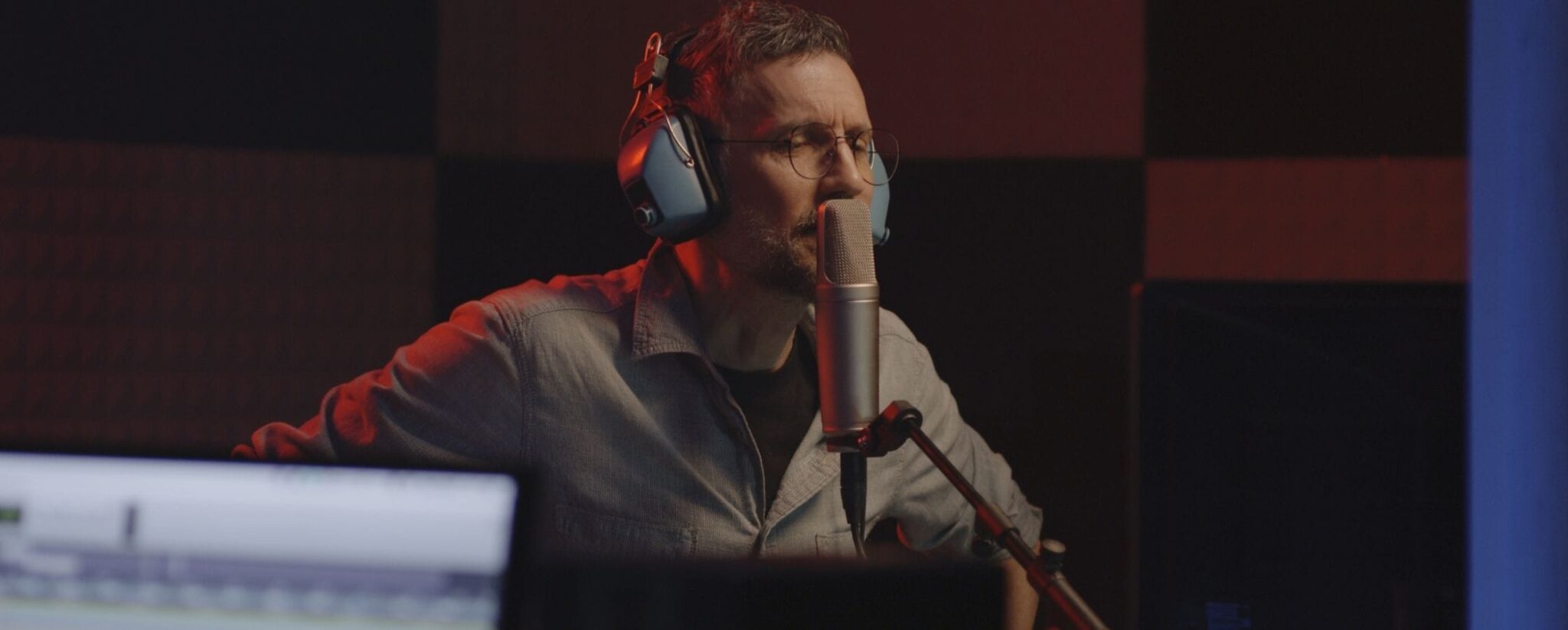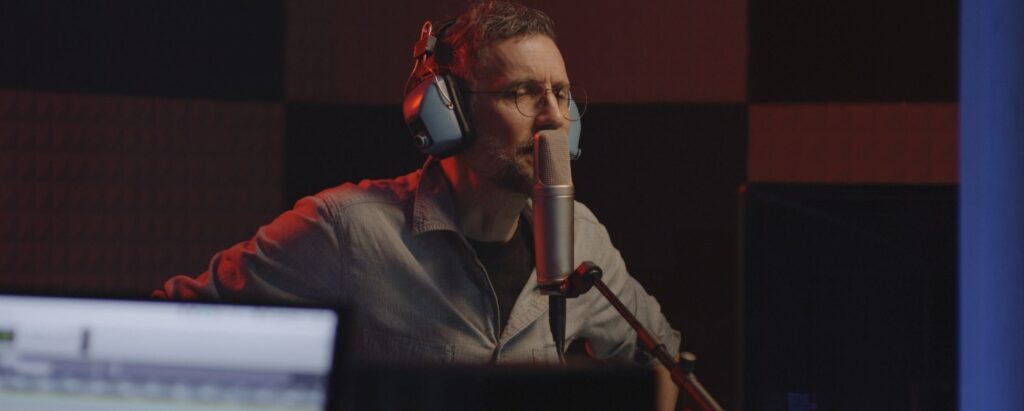 If you are enthusiastic about audiobooks, you may already be familiar with the various audiobook services out there. Services such as Audible and Audiobooks are known for compiling and distributing high-quality audiobooks. However, there are actually dozens of websites and services that pay book lovers and voice actors to read books aloud.
Let's look at each of these services and how they work.
1. Voices
Voices is a popular platform for finding audiobook narration work. This service is frequently the top choice for major companies seeking voice talent to narrate their books. Anyone that wants to start working in audiobook narration should consider looking into Voices.
This is because they welcome both seasoned voice actors as well as beginners looking to break into the industry. In addition to finding audiobook narration jobs, the service also helps connect voice actors with jobs related to video games and mobile app development.
Prospective narrators can sign up by first creating a Voices profile and uploading samples on the website. This is completely free to do, so newcomers can jump right into this service without worrying about signup fees or other hidden costs.
Clients can then look up different narrators on the Voices marketplace. If a particular client likes your profile, they can send you a private invitation. This invitation will include a description of the kind of work they are seeking as well as their budget. You can then respond to the client by providing a sample of your work, along with a quote for your narration services. Voices also feature a great interface that allows you to keep track of each of your projects. Narrators can also receive reviews and ratings for their work and build their reputation for future freelance work.
2. Audio Creative Exchange
Audio Creative Exchange (ACX) is one of the leading services for finding audiobook narration work. This company actually produces high-quality audiobooks for Audible, so they are considered the high-benchmark in the audiobook world.
As a narrator with ACX, you will have a chance to audition for a large number of different books. Once you create your profile and upload samples, you can also choose your desired pay rate or royalties share. This option is great for seasoned voice actors who understand that they can charge a premium rate for their narration services.
ACX offers three payment methods for voice actors. These are:
Fixed Price Payments
With this option, you can choose your desired rate. This could be anywhere from $50 to $1000 depending on your voice acting skills, experience, and the complexity of the project.
Royalty Shares
The royalty shares option is for splitting profits with the book's owners. You can select a 50% option where you receive 50% of the royalties while the remaining 50% goes to the owners. If 40% of the sale profits from a $5 book are royalties, you will receive $1 for each audiobook sale.
Royalty Shares Plus
The Royalty Shares Plus option is for narrators that want to receive a fixed price payment in addition to royalties. This option is useful for narrators who are unsure about an audiobook's future sales and would like the safety of a fixed payment.
3. The Voice Realm
The Voice Realm is a famous voiceover casting website that has built a great reputation over the years. They have over 100,000 completed voice-over jobs under their belt and foster an inclusive space for prospective voice talent.
The company seeks to hire passionate individuals that are willing to put in the effort to create high-quality voiceovers and narrations. This service offers clients the option of receiving their recordings within just four hours. As a narrator, you will be expected to meet these short deadlines while also maintaining a good track record.
While this service accepts voice actors from all over the world, you won't have to worry about your audition getting lost in the global competition. This is because The Voice Realm is a pay-to-play service. As a voice actor, you must pay a monthly or annual fee to be able to audition for jobs. This service is great for voice actors that want to turn voice acting and narration into their full-time jobs.
4. Spoken Realms
Spoken Realms is an audiobook producer and packager with over 2,500 titles under their belt. This service claims to be one of the largest creators of audiobook content for services such as Amazon, iTunes, and Audible. They publish work from indie authors and excel at creating audiobooks for different genres such as romance and fantasy.
The service touts itself as an "alternative" to ACX. They aim to attract voice actors and narrators that are seeking a larger royalty share than ACX provides. They employ a team of editors, sound engineers, and proofreaders who ensure the end product is up to par with professional standards. The service also offers flexible royalty arrangements for narrators that wish to exercise greater control over their pay.
Spoken Realms is a good fit for professional storytellers with plenty of experience. This service offers you pay that fits with the true value of your labor. It is a great choice for those that take voice acting seriously and want to build a reputation by showing off their skills.
5. VoiceJungle
VoiceJungle is another service that connects voiceover artists and narrators with clients. This service stands out from the rest because it saves voice talent from ever having to audition for jobs. Instead, the service contacts you when there is a paying job available for you to complete.
VoiceJungle also does not charge voice talent sign-up or joining fees. They also provide prompt payment once a client order has gone through.
VoiceJungle has simple requirements for its voice talent. The first requirement is that they must possess a home studio that is up to certain quality standards. The second requirement is that writers must be able to offer a 24-hour turnaround when the client requests it.
Prospective voice talent can sign up by submitting an MP3 demo of their work. They can then submit additional demos once they are accepted.
Are you ready to become a

Voice Artist?
The Work from Home Doing Voiceovers course will teach you everything you need to get your voiceover business started – and you can begin to earn a little extra cash on the side or replace your current income.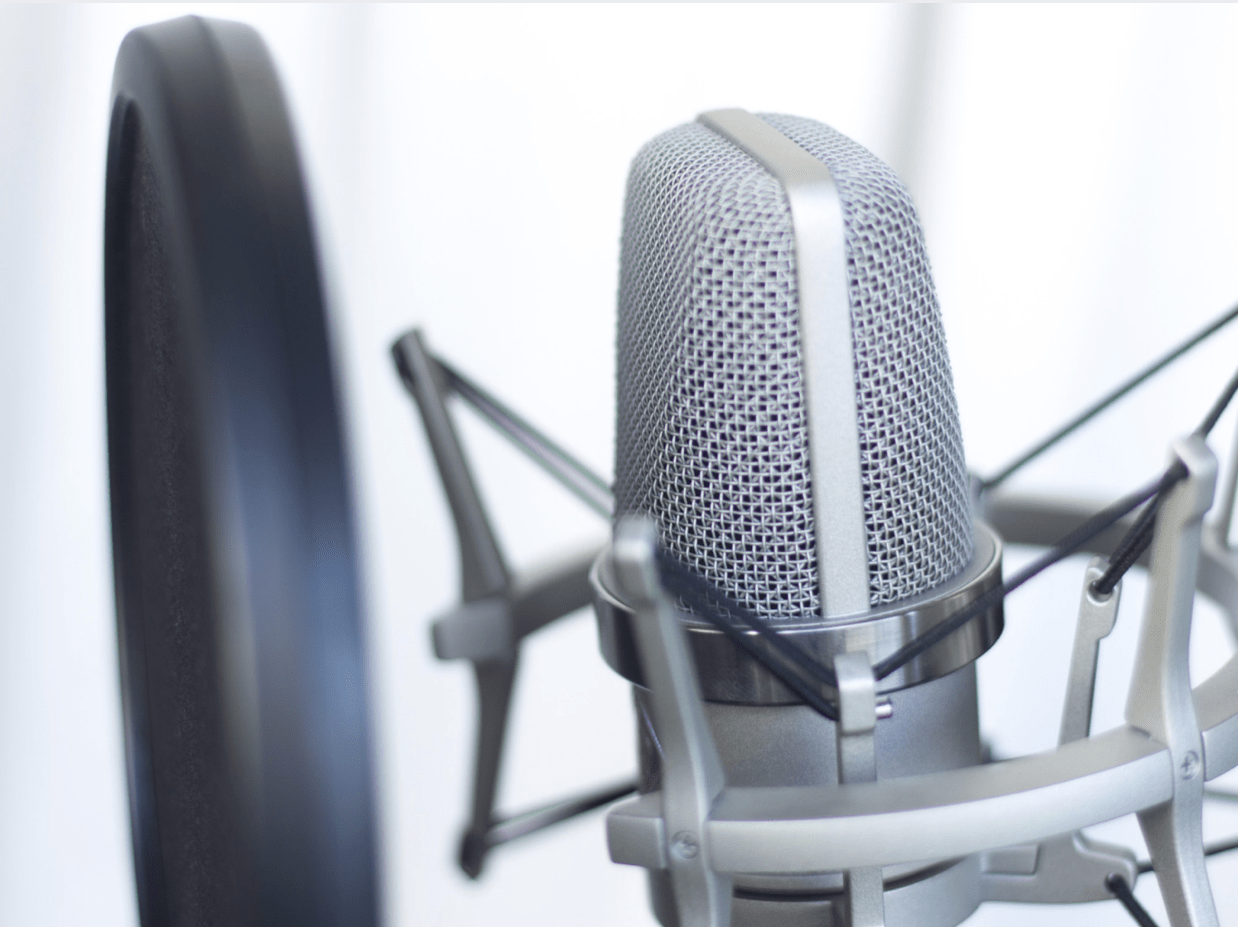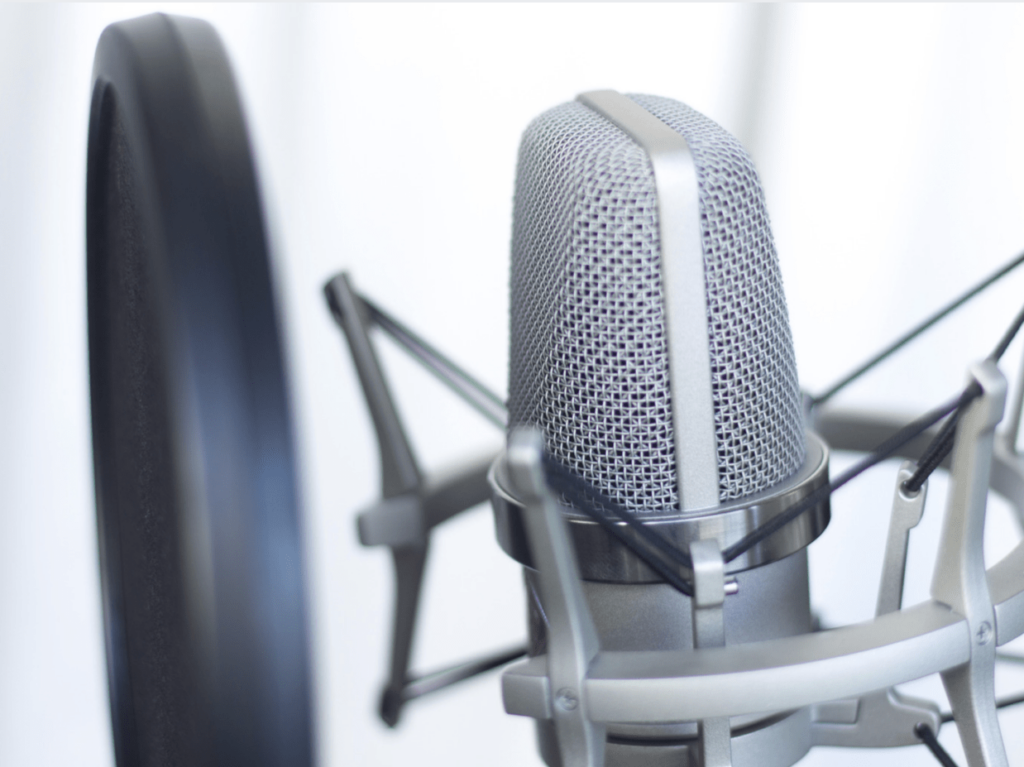 6. Bunny Studio
Bunny Studio is one of the premier platforms for connecting professional freelancers with clients. They deal with many creative project types such as voiceovers and audio ads. This service does not charge freelancers any application, commission, or subscription fees.
Voice artists are free to set their own pay rate based on experience at any time. They can then modify their charges by accessing their account on the Bunny Studio website. The service also features an automated system that can calculate a personalized reward for each voice artist.
Artists can also create and manage their own schedules. The service then contacts you via email when there is a project available that fits this schedule.
Bunny Studio requires each of its voice artists to submit high-quality work with fast turnaround times. They also expect them to maintain frequent communication regarding project statuses.
Bunny Studio has a team of quality control specialists who also provide voice talent with detailed feedback on their work. This service is great for experienced voice actors as well as novice ones that would like to improve their skills.
7. Findaway Voices
Findaway Voices is an audiobook service that creates audiobooks for sellers such as Google, Scribd, Apple Books, and Audible. Once an author or client submits their book to the site, Findaway identifies the voice artists that would be best suited for the job.
This service saves narrators the trouble of having to audition for each job they are interested in. Findaway is also nifty at matching voice artists with titles that suit them.
Voice actors also have the option of choosing their own flat rate per hour of completed audio. You won't have to spend time negotiating with clients thanks to this customizable pay structure.
Another benefit of choosing Findaway Voices is its global reach. The company is open to narrators across the globe, and this allows people from various countries to work as audiobook narrators. This is in contrast to services such as ACX that limit their reach to countries such as the US, UK, Canada, and Ireland.
Signing up with Findaway Voices is a relatively straightforward process. Narrators must simply navigate to their website and fill out a few forms before submitting them online. A Findaway team member will then get in touch with you and ask for additional information.
8. Voice 123
Voice 123 is a voiceover marketplace that offers clients the chance to hire "the best voice actors in the world". The service has over 250,000 completed projects and offers various types of voice content.
Narrators can work on voiceovers in the following categories:
Narration
Cartoon
Commercial
Movies
Radio
Video games
Voice artists who sign up for this service typically receive invitations to work on different projects. They then submit auditions for each one. If a client likes your audition, the service will connect you with them. You can then negotiate your pay with the client before starting on the project. If you do a good job, it could lead to a long-lasting relationship that helps you establish yourself in the voiceover industry.
9. Backstage
Backstage helps members of the voiceover community find work relevant to their skillset. The company was actually established in the 1960s and helped match actors and performers find lucrative roles.
In the digital era, the service has expanded to include various types of acting and performing work, including voice acting. The modern Backstage website features a handy search tool that allows you to search through over 6000 jobs in an instant. You can then filter jobs based on the "production type", role type, and location.
Prospective voice artists can create a Talent Profile on the site and market themselves as performers. They can then upload content such as photos, videos, and audio to improve their chances of being noticed. The service also features a messaging tool to help talent connect with casting directors directly and express their interest in different voice acting roles.
Backstage does charge their talent a fee to use their services. This amounts to approximately $12.50 per month. However, you may be able to get a discounted rate if you sign up for their annual plan.
Backstage is a good choice for voice actors that would like to build a reputation for themselves. Their success on the platform depends entirely on how they market themselves as well as the quality of their delivered work.
10. Fiverr
If you have ever done any work on a freelance basis in the past, you may already be familiar with Fiverr. This platform is great for freelancers of any skill level. You could be a professional with decades of experience, or you could be a beginner with only a handful of projects under your belt. In either case, you should still be able to find jobs on the platform.
Fiverr excels as a platform for voice acting because you can build your profile and market yourself however you please. You can choose to take on specific kinds of projects that suit you, and set rates that reflect your popularity and skill level.
Creating a Fiverr account is incredibly simple. You simply need to visit the website's homepage, select "Join", and then fill out a few details. Once you are registered with the platform, you can start the process of building up your reputation by completing jobs.
Note that Fiverr takes a 20% commission from each job. There is no sign-up or subscription fee associated with this service. However, it can be incredibly competitive due to its immense popularity.
11. Voice Crafters
Voice Crafters is a boutique voice talent agency that provides voiceovers in dozens of languages. This service offers voiceovers for:
Audiobooks
Video games
Promotional videos
E-learning
Commercials
This service is suited for professional voice actors. They generally discourage beginners or part-time voice actors from applying. Before applying, you must ensure you:
Possess a minimum of 5 years of commercial experience as a professional voice actor.
Have a professional-grade recording studio in which you can create high-quality audio records that are broadcast-ready.
Can keep up with fast turnaround times of 24 to 48 hours for 300 to 500 word recordings.
The company also rejects demos that are recorded poorly or feature background noise. Consider signing up for Voice Crafters if you are an experienced professional who intends to pursue full-time work in voice acting.
12. Brilliance Audio
Brilliance Audio is one of the leading audiobook publishers in the United States. The company was founded in 1984 and strives to provide listeners with high-quality audiobooks of bestselling books from various genres. Brilliant Audio was recently acquired by Amazon, so they are likely to continue growing into the future. The advantage of signing up for Brilliance Audio is that they welcome new or novice voice talent. Prospective voice actors can send in their application on Brilliant Audio's email.
13. PeoplePerHour
PeoplePerHour is another portal for freelance artists in different industries. However, this platform stands out from Fiverr others because it matches freelancers with clients using an AI system.
This is made possible because the application contains defined skillset options. The AI analyzes each freelancer's skill set before pairing them with a suitable client. PeoplePerHour does not charge for signups. They charge the following commission rates for different earnings:
3.5% for earnings over $7000
7.5% for earnings between $350 and $7000
20% for earnings below $350
PeoplePerHour is a useful platform for finding voiceover work. The AI system speeds up the hunting process and allows you to focus your efforts entirely on delivering high-quality content.
14. Upwork
Upwork is an awesome platform for discovering a large number of audio narrator jobs. Voice actors can set up their profile on the site and spruce it up to draw in potential clients.
The service lets you upload samples of your work before bidding on jobs you are interested in doing. Once you find a suitable job, you can use "Connects" to submit a proposal. These Connects can be purchased through Upwork itself.
Like with Fiverr, freelance artists on Upwork can set their own rates. However, the site recommends charging competitive rates to avoid losing out to competing artists.
Upwork also guarantees to pay for approved work. Once you submit your audio recording to the client, they will have 14 days to evaluate it. If they fail to provide a response during this period, you will automatically receive your pay.
15. VOPlanet
VOPlanet is another service that connects voice talent with clients. However, they are open only to professional voice actors that have access to a professional recording studio. This means they expect high-quality demos from their voice actors.
Signing up for VOPlanet is straightforward. Applicants must complete an online application and submit it on their website. The VOPlanet team will then review your application and provide a response within two days.
VOPlanet is a suitable choice for professional voice actors who are in the industry for the long haul. The service charges actors an annual fee of $199. This fee cannot be canceled or refunded, so you should be certain about using this service before signing up.
16. FlexJobs
FlexJobs is a platform that helps individuals find flexible job opportunities and work-from-home options. The company was established in 2007 and has expanded to include all kinds of freelance work.
Prospective voice actors can look through the platform's job listings to find work that suits them. They can also sign up to receive job notifications via email.
17. Mandy
Mandy is a lesser-known platform for finding jobs and auditions in different fields such as acting, film & TV production, and voiceover work. They have different websites for users in different countries such as the US, UK, and Australia. Prospective audiobook narrators can create a free profile on the site and apply for jobs from leading employers in the industry.
Mandy provides swift job alerts that are tailored to your profile. This helps speed up the search process and provides you with opportunities relevant to you. The website also features a forum and noticeboard for networking with other voiceover artists.
18. HotGhostWriter
HotGhostWriter specializes in book ghostwriting services. They also offer audiobook narration services for their clients. The company is always looking to take on new narrators for their projects.
Prospective narrators who wish to apply for an audiobook narrator position at HotGhostWriter must possess a native English voice. They must also be able to record, edit, and upload a minimum of 10,000 words in a three or four day period. You can apply for jobs at this company by submitting an application, uploading samples, and by also including a link to your ACX profile.
19. Toogit
Toogit stands for Top Online Gurus for Instant Technology. It is an online freelance community for discovering work opportunities in different fields. The website has a subcategory for Narration Voice Over Freelance Jobs.
Toogit does not charge sign-up fees or subscription fees. Instead, they take an 8% commission on each job. This rate is much lower than freelance job websites such as Fiverr and PeoplePerHour charge. Toogit is a great choice for aspiring audiobook narrators that would like to try their hand at a variety of different projects.
Conclusion
As you can see, there are plenty of great platforms and services out there to help you get paid to read books aloud. Each of the above services comes with distinct advantages and drawbacks, so it is important to research each one carefully before making your choice.
For example, Voices is a useful platform for voice actors that are new to the industry and would like to improve their skills. However, the pay for inexperienced voice actors may be low through this service. Conversely, Spoken Realms is suited for professional voice actors who have many years of experience and will continue pursuing voice actor roles in the long term.
FAQs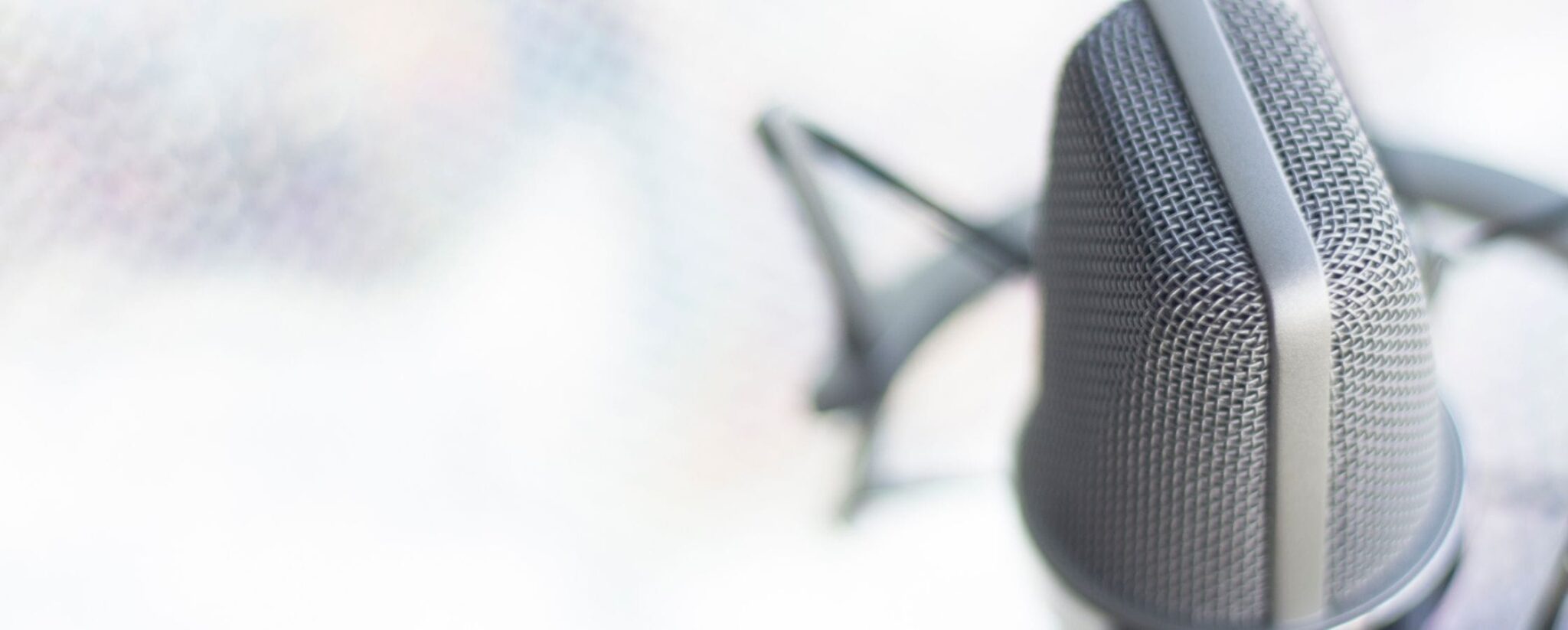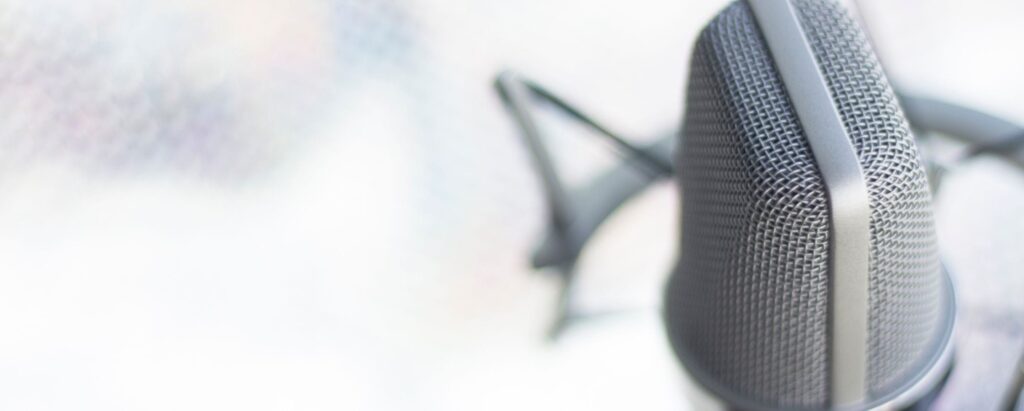 Some frequently asked questions related to audiobook narration are given below.
What Does It Take to Become an Audiobook Narrator?
Audiobook narrators typically have backgrounds in voice acting or theatre acting. This helps them deliver lines in a manner that fits with the audiobook's requirements. It is possible to learn voice acting while taking on audiobook narration jobs. However, people with voice acting experience are likely to have a headstart in this industry.
In addition to being comfortable with voice acting, audiobook narrators must possess the stamina to keep up with their workload. Audiobook narration involves both reading the book's contents and narrating them aloud. This can be more difficult than simply sitting down to read a book.
The average narrator may spend six hours to eight hours a day recording. This can get exhausting if you aren't used to speaking for long lengths. In addition to this, you will be required to pronounce each word clearly and deliver it in the right tone. This can be both physically and mentally taxing.
What Type of Research is Involved With Audiobook Narration?
Audiobook narrators must possess good research skills to become successful in this industry. Depending on the company they work for, the narrator could receive the narration material anywhere from a few weeks to a few days before it is due.
The narrator must read through the material carefully and determine if there are any sections they may have difficulty with. For example, the narrator may occasionally come across certain words they are unfamiliar with. In such situations, they must learn the word's correct pronunciation before going ahead with the recording process.
Narrators will also need to keep an eye out for "active attributions" which explain how a line should be delivered. For example, the text may mention that the character "screamed" or "whispered" a certain sentence.
Similarly, they also need to look for any character descriptions that help identify what their voice sounds like. For example, the text may mention that the character is elderly and possesses a weak and raspy voice. The narrator must be prepared to deliver the line using the right tone and volume that is in accordance with this content.
How Much Do Narrators Get Paid?
Audiobook narration is an occupation that generally pays well. A new voiceover artist may earn $100 for an hour of recorded audio. Experienced narrators can earn up to $500 for each hour of recorded audio. However, working your way up to this level may take several years.
The beginner pay rate for platforms such as Audible, Fiverr, and Upwork is approximately $100 per finished hour. However, it is also important to note the operation costs in this occupation.
How Much Does It Cost to Start Narrating Audiobooks?
Narrators must often rely on their own equipment when recording and editing their audiobook sections. Therefore, it is wise to set funds aside for:
Microphone: These can cost anywhere from $50 to well over $500. A studio-grade microphone is recommended for audiobook recording.
Pop Filter: Helps shield the microphone from noise during the recording process. Most are available for $15 or less.
Audio Interface: Used to connect the microphone and headphones to your computer. These cost between $100 and $250 on average.
Microphone Stand: A microphone stand allows you to keep your microphone stable and adjust its position. It is vital for creating a comfortable set up. They typically cost between $15 and $40.
Recording Software: This allows you to record the audio being fed into your computer. There are many great free recording software available in the market, such as Audacity. Paid software such as Pro Tools and Adobe Audition are available on a subscription basis for between $200 and $300 per year.
Depending on the equipment you purchase, you may need to spend between $200 and $1000 to start narrating audiobooks. More expensive equipment doesn't always equate to higher-quality recordings or faster recording times. Therefore, it is important to understand how each piece of equipment performs before investing in it.
How Long Does Narrating Take?
The amount of time spent recording an audiobook section exceeds the recording length by a wide margin. It typically takes two hours of narration to get one hour of content recorded. This is because the narrator typically stops after completing each paragraph or section. They may then need to listen back to each section and re-record parts that contain mistakes or weren't voiced consistently.
After this, they must edit the clips together. The narrator may need to do this themselves, or they may have an editor who takes care of this duty for them. It generally takes around three hours to edit one hour of audio recording.
Following this, you may need to listen back to the recording for quality control purposes. This is similar to what a proofreader does. However, this can add another hour and a half to the audiobook clip finishing process. With these times in mind, you can expect to spend a total of six and a half hours creating one hour of finished audio for an audiobook.
Keep in mind, that the above times refer only to the audio recording, editing, and quality control processes. Audiobook narrators will likely need to read through the text carefully before starting the recording process. This can add one or two more hours to the audiobook recording process for each hour of finished audio.
Get Paid To Read Books Aloud