Disclosure: This post may contain affiliate links. If you click on a link I may make a small commission at no extra cost to you. You can read the full disclosure here.
Last Updated on April 18, 2023 by Chris Panteli
Online Jobs for Moms Without Investment
Between looking after kids, the home, and going to work, hardworking moms never stop.
If you're a mom looking for new opportunities, then these online jobs for moms without investment could be the answer to your prayers.
All these online jobs are flexible which means you can work from home and work when it's convenient for you. You don't need a college degree either. All you need is an internet connection and a willingness to work.
How To Get Started With Online Jobs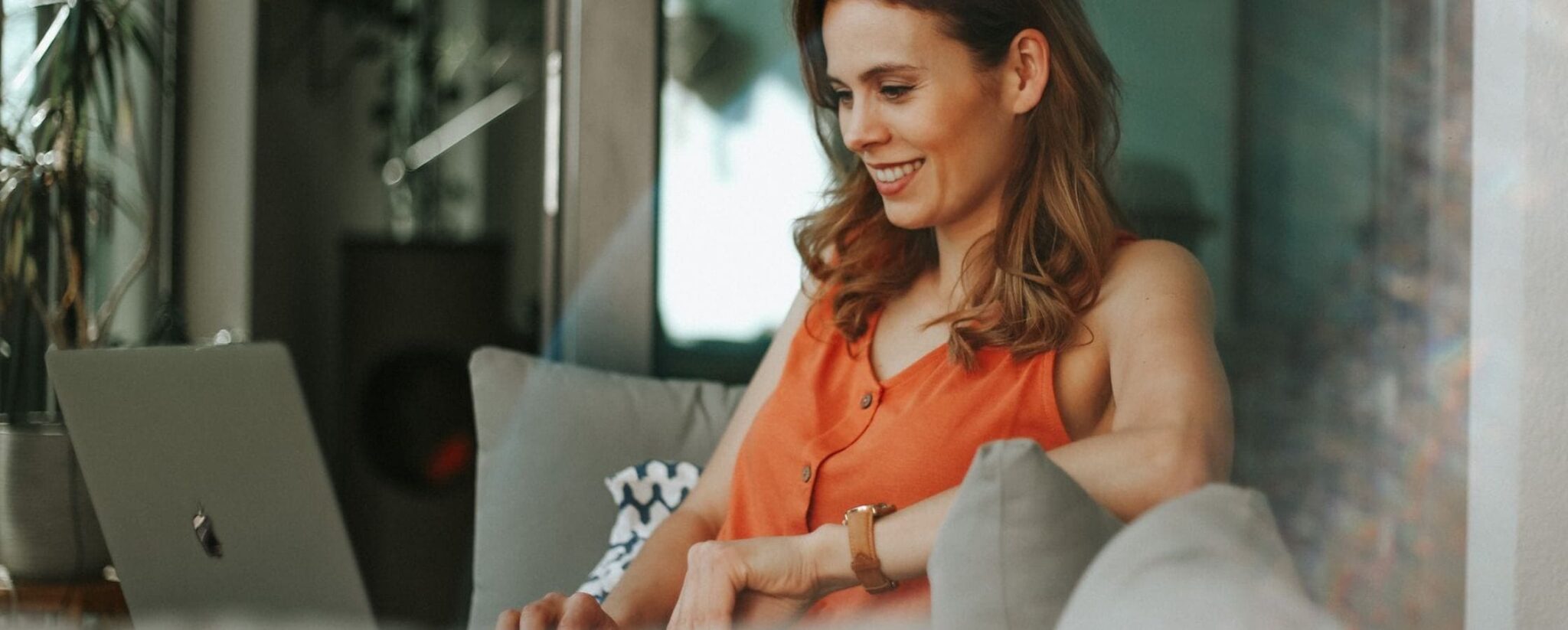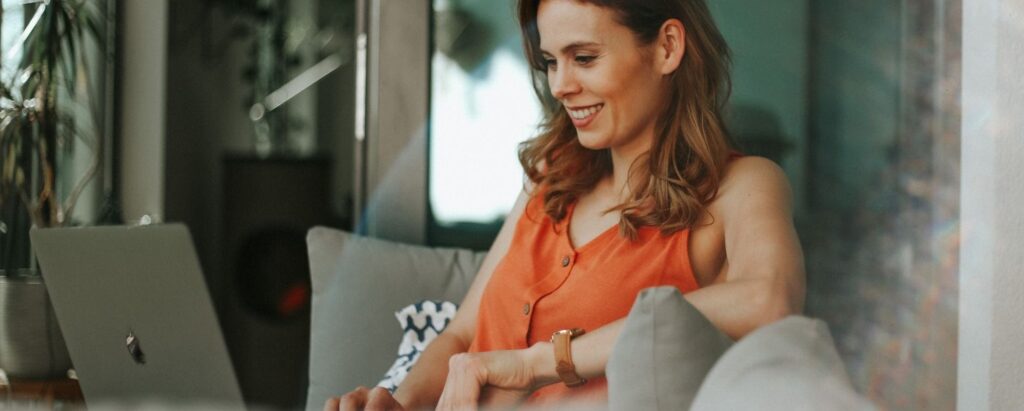 Working from home is fast becoming many people's preferred way to work. No commuting, flexible schedules, and home comforts make home-based working appealing.
Before you start working from home there are a few things you must consider.
Childcare
Working from home could mean you don't need to pay for daycare. However, working and looking after children at the same time could mean your work suffers.
When choosing an online job from home, consider the jobs that fit with looking after children.
Once your children go to school or daycare, then you can choose from a bigger range of options.
Flexible Hours
Stay-home moms need online jobs that are flexible to fit around kids, especially when they're young.
Online jobs that let you pick your own hours are perfect for flexible working.
Saving Money
Working from home can save you a fortune. Clothes, gas, and food bills are going to be lower. That means if you must accept lower pay than you're used to, the reduction in expenses may help offset that change.
Do You Need Qualifications Or Training For Online Jobs
No qualifications or experience are needed for any of the online jobs listed in this guide.
You can start anything you like and if necessary, learn additional skills as you go.
The only time qualifications may be desirable is when you apply to work for a company. Some companies may require degrees or experience.
Do I Need Any Special Equipment Or Software?
Depending on what you decide to do, you may need special equipment or software.
Sometimes a company may provide this. For example, Amazon often provides a computer to home-based employees.
If you decide to start your own business making something, then you will need the equipment to do that.
Expensive software isn't usually needed. Most free software versions are adequate for all kinds of things. Video editing, writing, and graphic design can all be done to a high standard using free software.
Platforms that have their own software usually allow workers to use this for free. Any platform wanting you to pay for access to their software is possibly a scam.
How Do I Get Paid
Although some work-from-home jobs do pay by check or direct deposit, these payment methods are slow.
PayPal is the payment platform that nearly everyone uses. If you don't have a PayPal account, then you should create one now.
Venmo, Stripe, and Wise are other digital payment platforms that are sometimes available for payment processing.
Where Are All The Legit Stay-at-home Mom Jobs?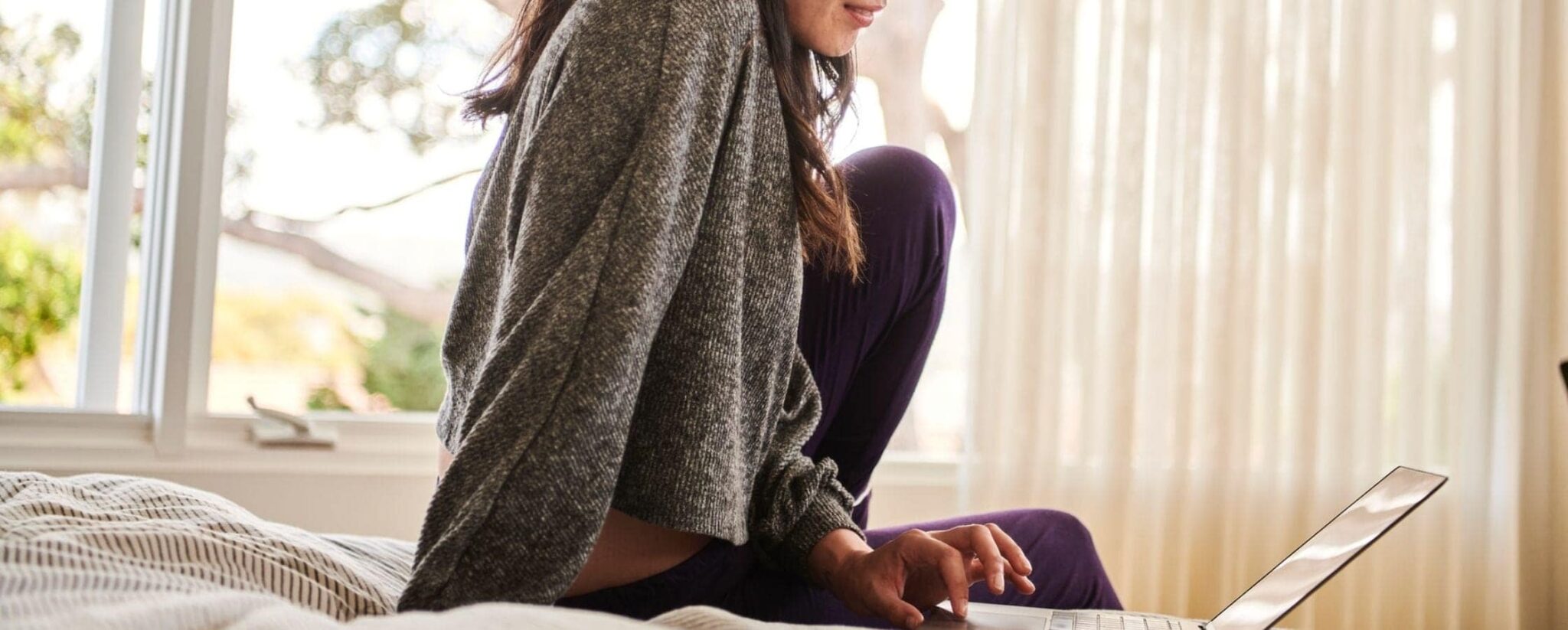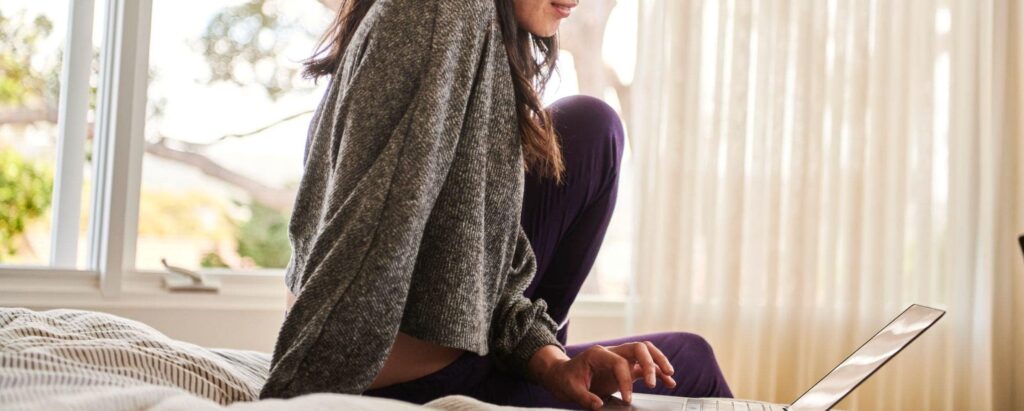 The internet has revolutionized how people can work today. Working from home or anywhere else is easy now if you have an internet connection.
Searching Google will reveal thousands of work-from-home opportunities. Everything from micro jobs to full-time employment can be found from a quick Google search.
You can join freelance platforms like Upwork or scour social media to find stay-at-home mom Jobs.
These are all great ways to find online jobs.
21 Online Jobs For Moms Without Investment
These online jobs for moms without investment are suitable for anyone. You don't need experience, qualifications, or lots of cash upfront.
All you need is a computer with an internet connection, and you can start working right now.
1. Affiliate Marketing
Affiliate marketing is a super easy mom job. An affiliate marketer signs up for various affiliate programs. When you do this, you are given your own unique affiliate link. Every time your affiliate link is used for a purchase you get paid a commission.
Data supplied by employment specialists Talent shows the average affiliate marketer in the US earns about $79,283 per year. That's not bad for an at-home mom job.
You won't make that amount of money straight away. However, consistently sharing your affiliate link means that you will steadily grow your extra income.
How do you get started as an affiliate marketer?
There are lots of ways to share an affiliate link:
Your own website or blog
Email
Social media
YouTube
Anywhere you can post an affiliate link online is a potential source of income. Building a large following online is the best way to become a successful affiliate marketer. Growing a YouTube channel, gaining a large social media following, or driving large amounts of traffic to your website means more potential clicks on your all-important affiliate link.
2. Blogging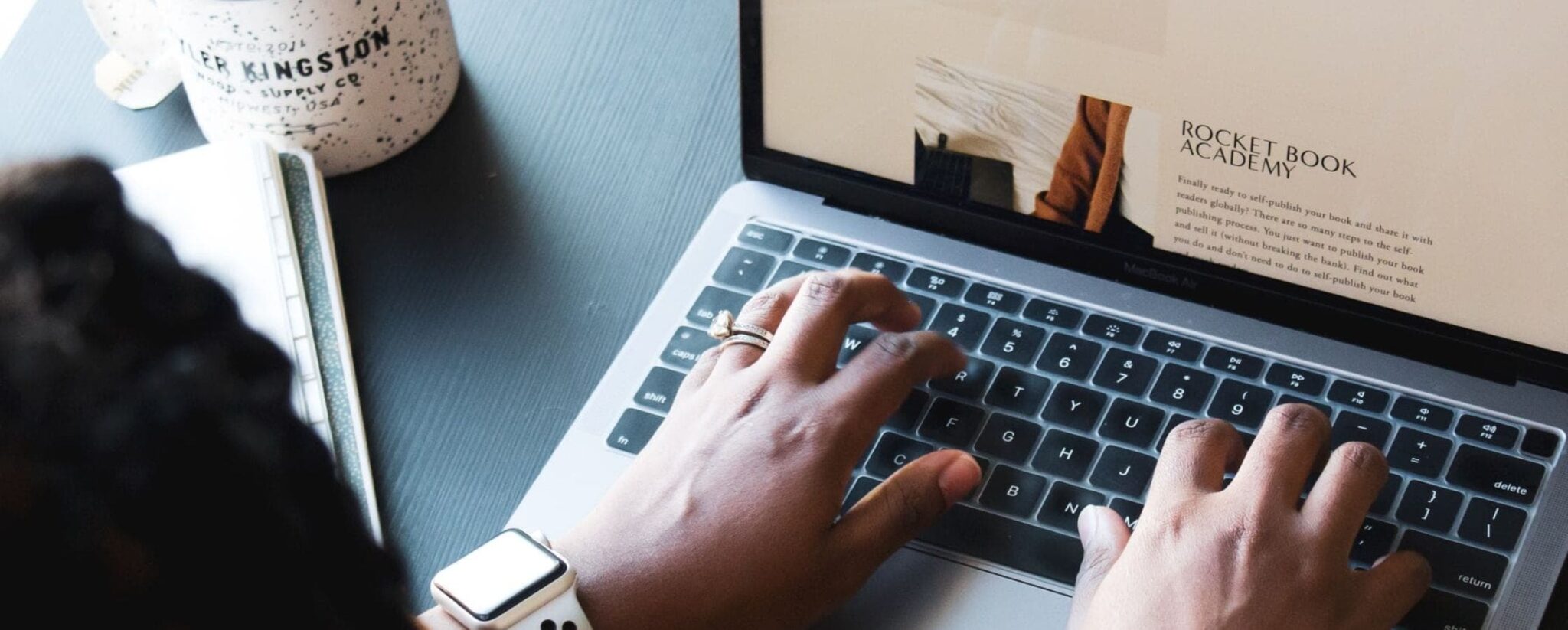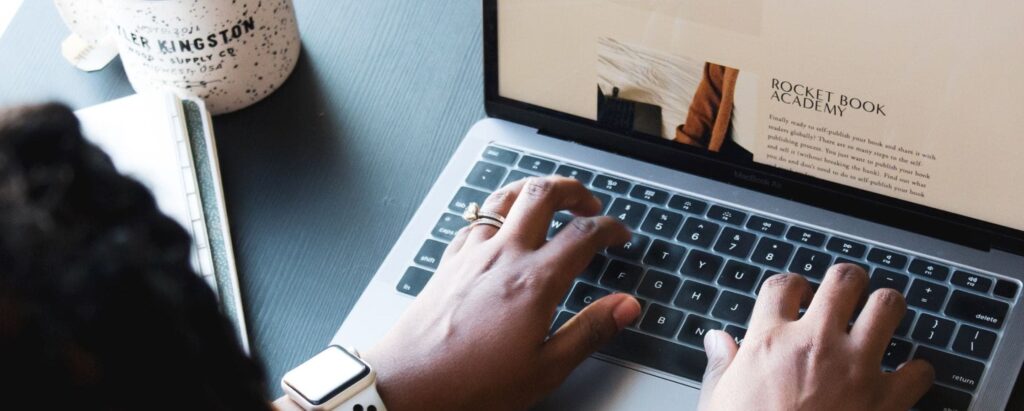 Blogging is a top home job for moms. You can blog anywhere, work on your blog anytime, and combine it with other revenue streams like affiliate marketing.
Making money from a blog does take time. Once you've built a blog that gets lots of visitors, then you can monetize the site. Blogs can be monetized in lots of ways including:
Affiliate links
Ads
Sponsored posts
Subscription fees
Selling digital or physical products
These are the most common ways to make money online from a blog. The best part is that you don't have to pick one. You can choose to use as many money-making options as you like.
Blogging is a great way to build a passive income. A passive income is when you get paid repeatedly. It works like this:
Maybe you decide to build a blog about your journey as a mom. You might cover pregnancy, childbirth, and caring for a newborn. All that content remains on your blog even though you may take a break for a while. For as long as that content still gets views, you keep getting paid.
Start Your Own Blog
It's a great way to make money online and to win back your financial freedom. It's not easy, but then again, nothing good in life is! If you put in the work it can be extremely rewarding. So make sure you start your blog the right way, self-hosted, and on Siteground!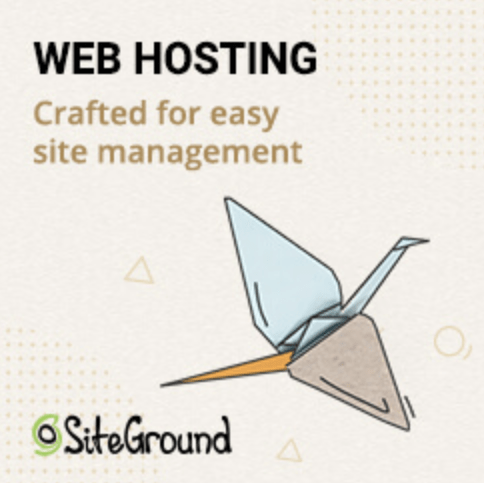 You don't need any skill or experience to start a blog. To get started pick a niche and start writing. Popular niches to blog about are:
Parenting
Fashion
Beauty
Food
Travel
Gaming
Music
Fitness
Make sure you choose a niche you know a little about and enjoy. For your blog to be successful you need to post quality content on a regular basis. It's much easier to do that when you're writing about something you know and love.
3. Bookkeeper
Bookkeepers are always in demand. Small business owners often prefer working with freelance bookkeepers as they like the personal touch and cheaper rates in comparison to large accounting firms.
You don't need a degree to become a bookkeeper. Instead, do you think you have these skills:
Good with numbers
Excellent customer service
Top tier communication
Able to work independently
Willing to learn as you work
If you can answer yes to these skills, then you've got the foundation to start working as a bookkeeper.
How can you get started as a bookkeeper?
There are lots of amazing free resources online that you can use to boost your knowledge of bookkeeping. One platform, Bookkeepers, offers 3 free classes to give you a start.
Finally, Be Your Own Boss
Take the FREE workshop from Bookkeepers.com and find out exactly how you can start your very own Digital Bookkeeping Business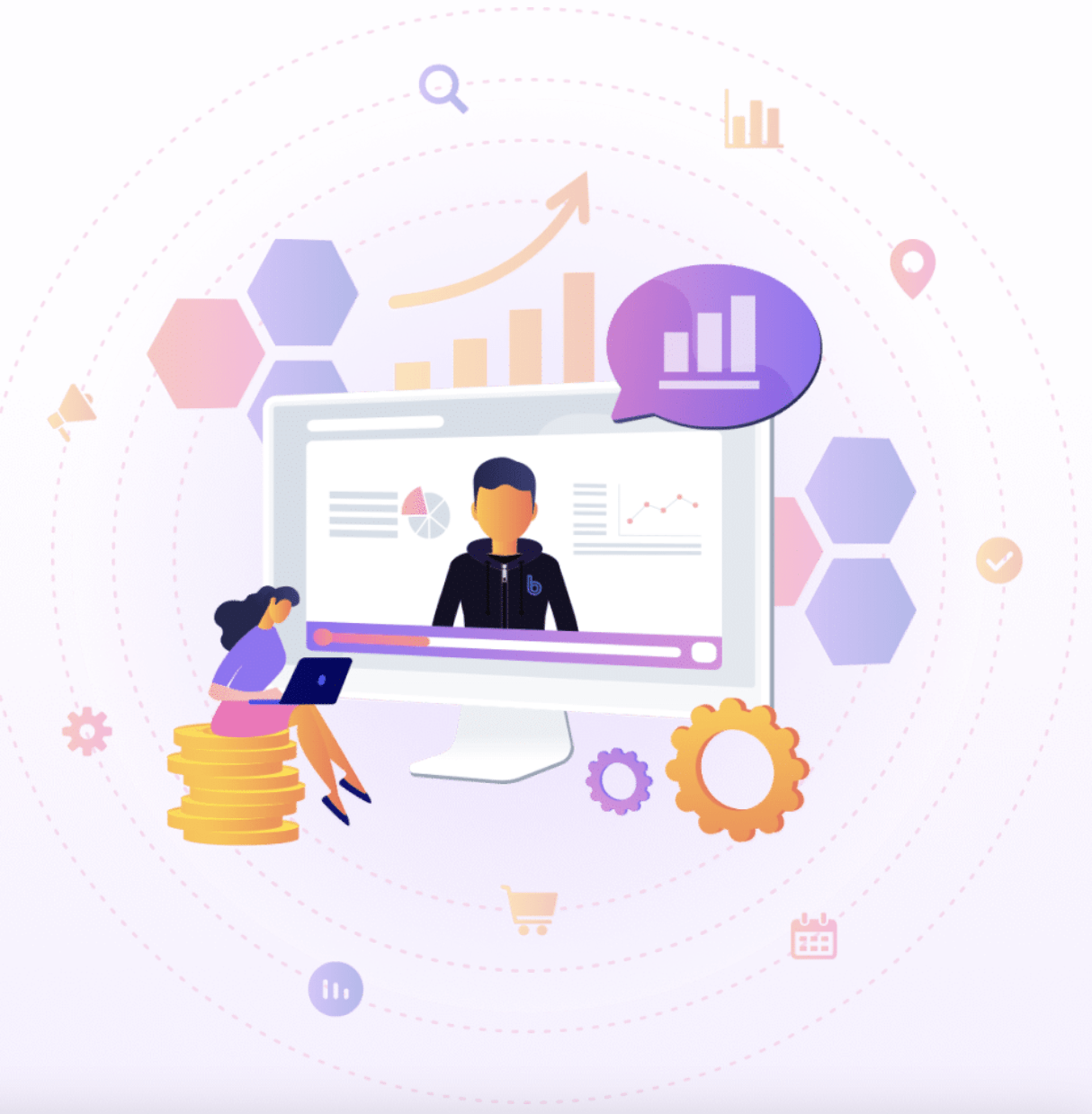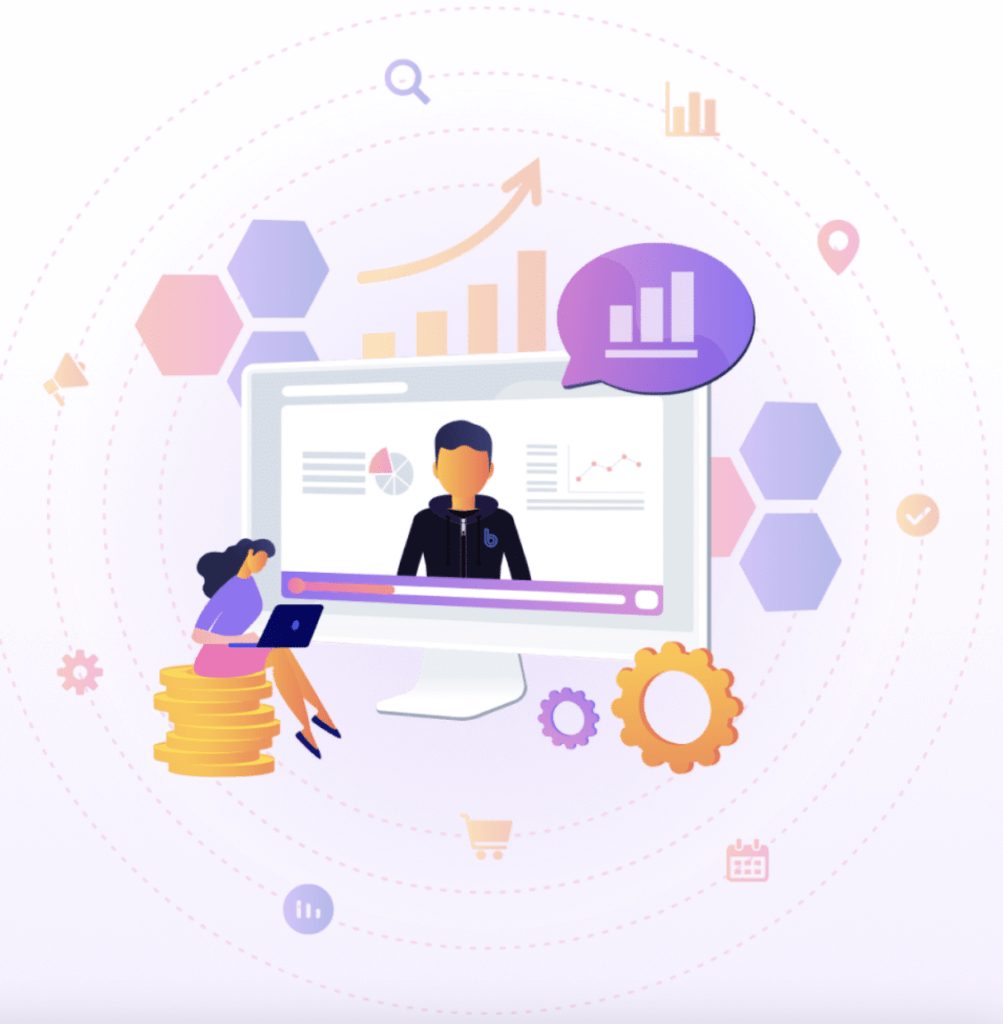 When you're confident you're able to offer bookkeeping services, then it's time to find clients. You can find clients via your own website or by joining freelance platforms. These three freelance platforms are great to get started:
Indeed reports that bookkeepers in the US earn $20.32 per hour on average. This makes bookkeeping a tremendous remote job for anyone looking to build a consistent income from home.
4. Customer Service Representative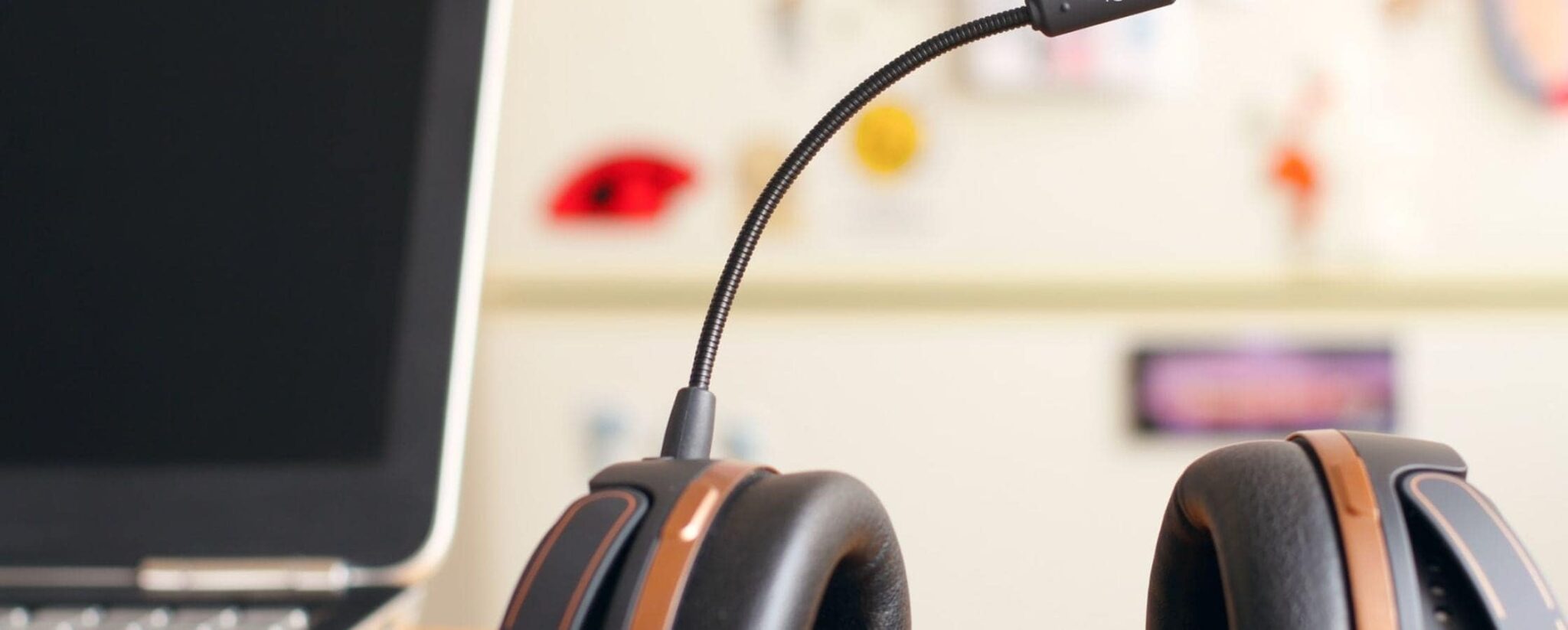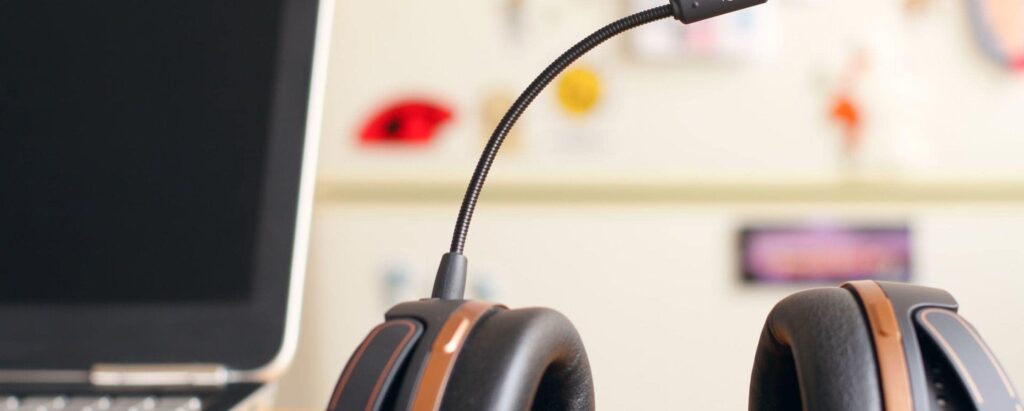 A customer service representative is responsible for assisting customers, resolving complaints, and answering questions.
You don't even have to work in a call center anymore. There are lots of opportunities for remote customer service representatives. You can find remote work by searching online, checking job boards, or signing up to freelance platforms like Upwork.
You may need your own equipment including a computer and headset. Alternatively, there are some employers that will provide all the equipment you need.
The bonus about this type of online work is that it's regular. Most roles will need you to commit to a minimum number of hours per week. For example, you might commit to working 20 hours per week. The average hourly pay for a customer service representative is $15.50. That means you are guaranteed $310 every week.
Talking on the phone may not always be practical. Especially when you have young children at home that don't understand when mommy is working.
Instead, try looking for customer service roles that are chat or email based. That way noisy children in the background won't be a problem. Well, for your customers at least.
5. Data Entry
One freelance job that's always in demand is data entry. Online data entry jobs are abundant. Some are as simple as copying data from one spreadsheet to another. Other data entry jobs are more detailed and may require working through large amounts of data.
The top skills needed for data entry are:
Able to work fast and accurately
Eye for detail
Outstanding communication skills
Ability to work independently
Basic computer skills
If you meet these minimum requirements, then you can start applying for any online data entry job you find.
You can also offer your data entry skills on a freelance basis. Fiverr, FlexJobs, and Upwork are all great sources of freelance data entry work.
6. Dropshipping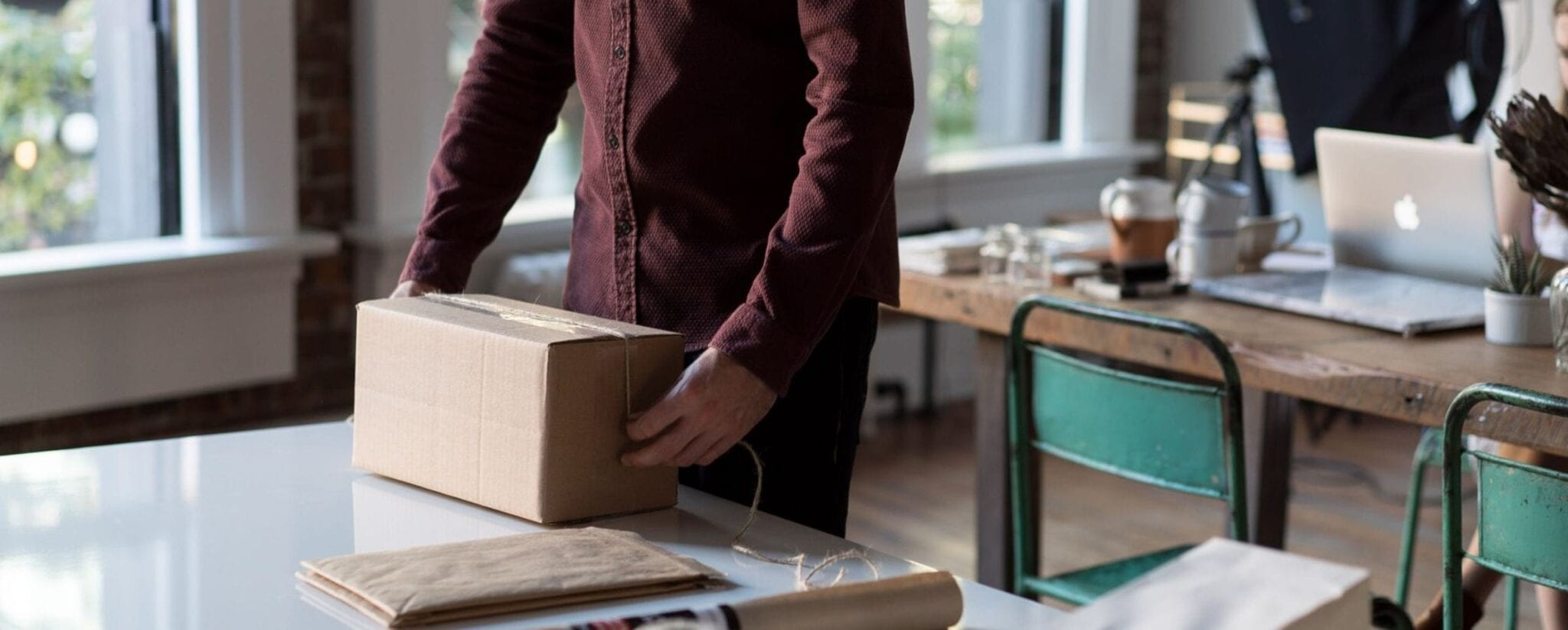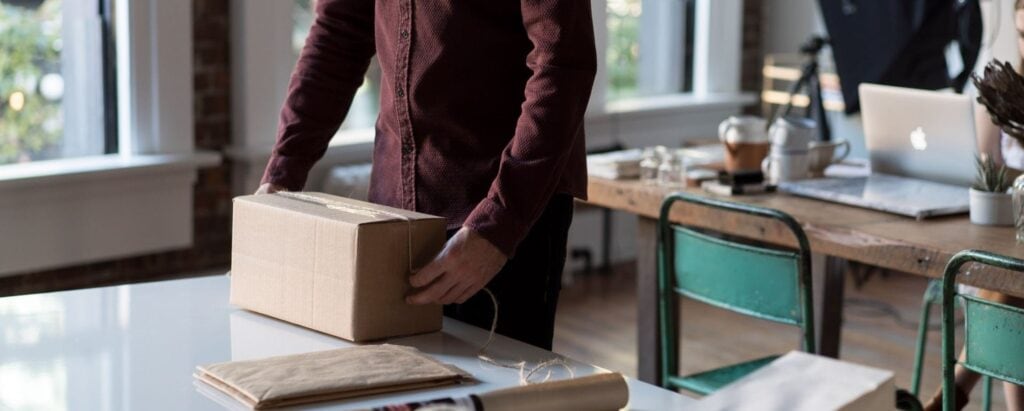 Dropshipping is a great online job for moms as you don't need to invest in a warehouse full of stock. How is this possible you ask? Let me explain.
The first step on your dropshipping journey is to decide what products to sell. Let's say you choose to sell kid's clothes as you already know a lot about them.
Next, you need to partner up with a supplier of kid's clothes. You'll build an online storefront and take care of the marketing. Your supplier handles everything else once an order is placed. Packing, shipping, returns, and customer service queries are all dealt with by the supplier. That leaves you free to work on marketing your online store and collecting your cash.
Digital marketing isn't easy, but all the tools you need to learn are available online. Many are free to start with. Use all that info to build a digital marketing strategy that will boost sales. Social media, your own website, and a YouTube channel all form part of a successful digital marketing campaign.
7. English Teacher
English is estimated to be the most spoken language in the world. That means that many countries around the world value learning English as a 2nd language. The great news is that anyone can teach English to foreign students.
Although teaching usually requires you to hold a degree, working as an online tutor doesn't. Working as an English teacher is the best job for anyone that loves teaching kids new skills.
There are lots of great platforms for an online tutor that can deliver lessons with enthusiasm. Preply, Cambly, and iTalki are three platforms that recruit English teachers with no qualifications necessary.
8. Facebook Ads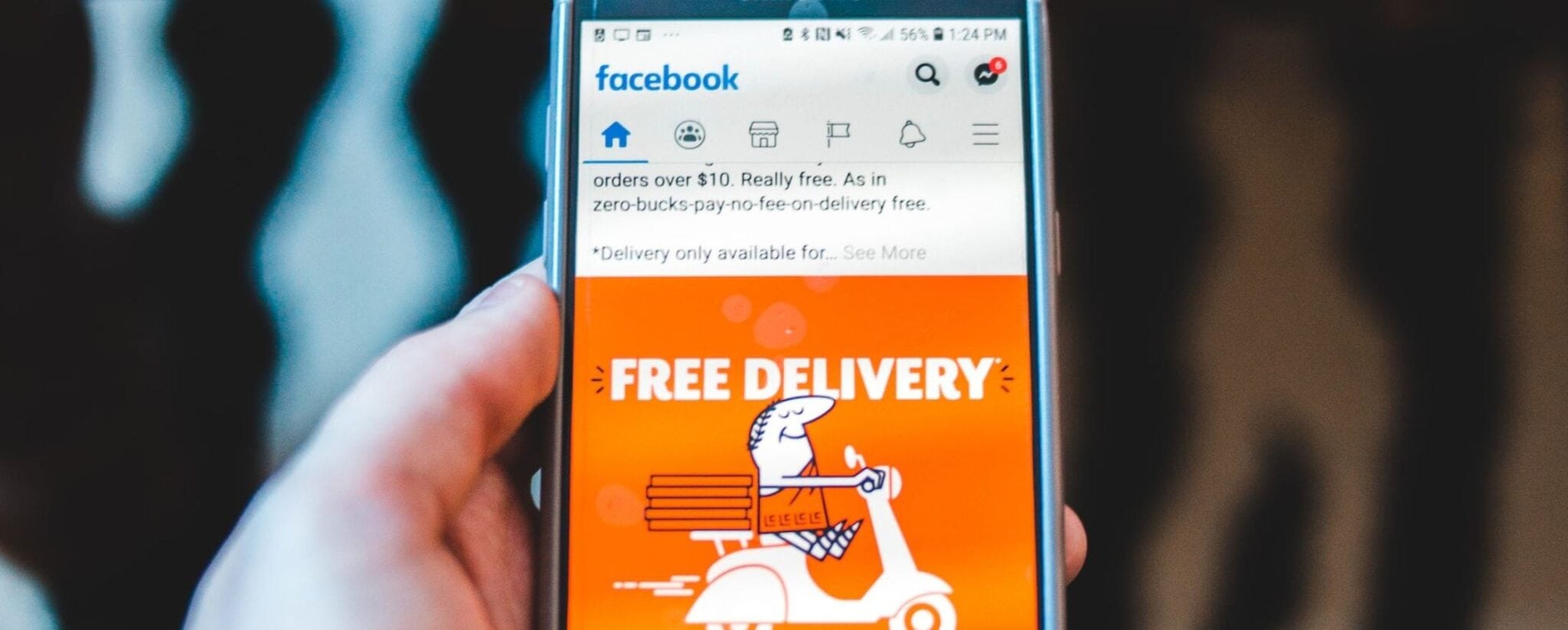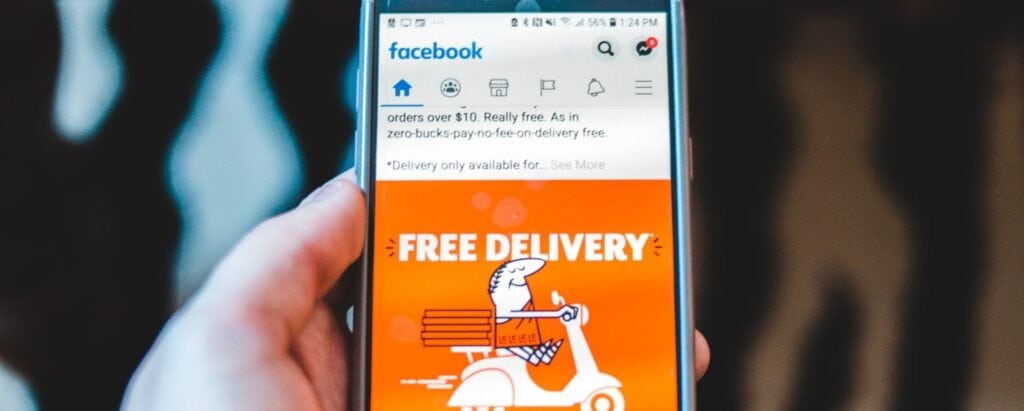 Small businesses often don't understand the power of Facebook Ads. That creates a wonderful business opportunity for any savvy moms out there that understand how best to leverage Facebook Ads for a business.
To get started contact local businesses and offer your services. You can cut a deal with them to pay you in exchange for running a Facebook Ads campaign. Your goal will be to attract new customers, leads, and traffic for their business.
As an Ad manager, you'll need to understand the client's goals. Based on that information you'll create graphics, ad copy, test campaigns, and target audiences. All with the goal of spending as little as possible whilst increasing sales for the business.
What's awesome about a Facebook Ads business is that you have full control over how much time you spend on it. Only have a few hours spare a week? No problem. Find one or two clients that only need a few hours per week each. You could still easily earn $2000 a month from just two clients.
Part-time jobs don't come much easier than a Facebook Ads manager.
9. Freelancing
Freelancing simply means you're not working on an employed basis. You may still work for businesses, but you are free to change clients whenever you wish.
Many people choose to freelance as it gives them total control of their life. You pick the jobs you want to do, when you want to work, and even where you'll work.
The downside is there are no job benefits and until you're an established freelancer the pay can be low and irregular.
Nearly every skill can be offered on a freelance basis. If you've got existing skills, then you could be monetizing them right now. Here are ten epic freelance suggestions:
Graphic designer
Virtual assistant
Software developer
Web designer
Social media manager
PR consultant
Transcriptionist
Proofreader
Translator
Voice actor
To earn money online as a freelancer you've got several options. You can search job boards online for openings. Companies often hire a freelancer as an independent contractor. This may be more common for tech jobs if you have those skills.
You can offer your services via your own website or on social media.
The best way to start a freelance career is to join dedicated freelance platforms. The benefit of joining freelance platforms is access to vetted clients that are seeking a freelancer with your skills. To get started sign up to:
You can find free online jobs on all these platforms. You don't need to pay a registration fee either. Register for free today and find that first client.
10. Panelist
You've probably heard of answering surveys to make extra money. Panelist work is the next step up from making money by answering online surveys.
To make money as a panelist you'll need to sign up and complete a profile. When a relevant study is available you can join to give your views and get paid.
A panel is much more involved than a typical online survey. You may need to do Zoom interviews, attend focus groups or complete detailed product reviews.
Depending on your skill set, earn as much as $700 per hour working as a panelist.
To register as a panelist you can join:
A panelist is a free online job that's ideal for moms as you can do as many studies as you like.
It's still worth joining a few survey sites as well. That's because they are quick to do meaning you can earn a few extra dollars a day when you have a few minutes. Check out these top survey sites:
Recommended:
11. Printables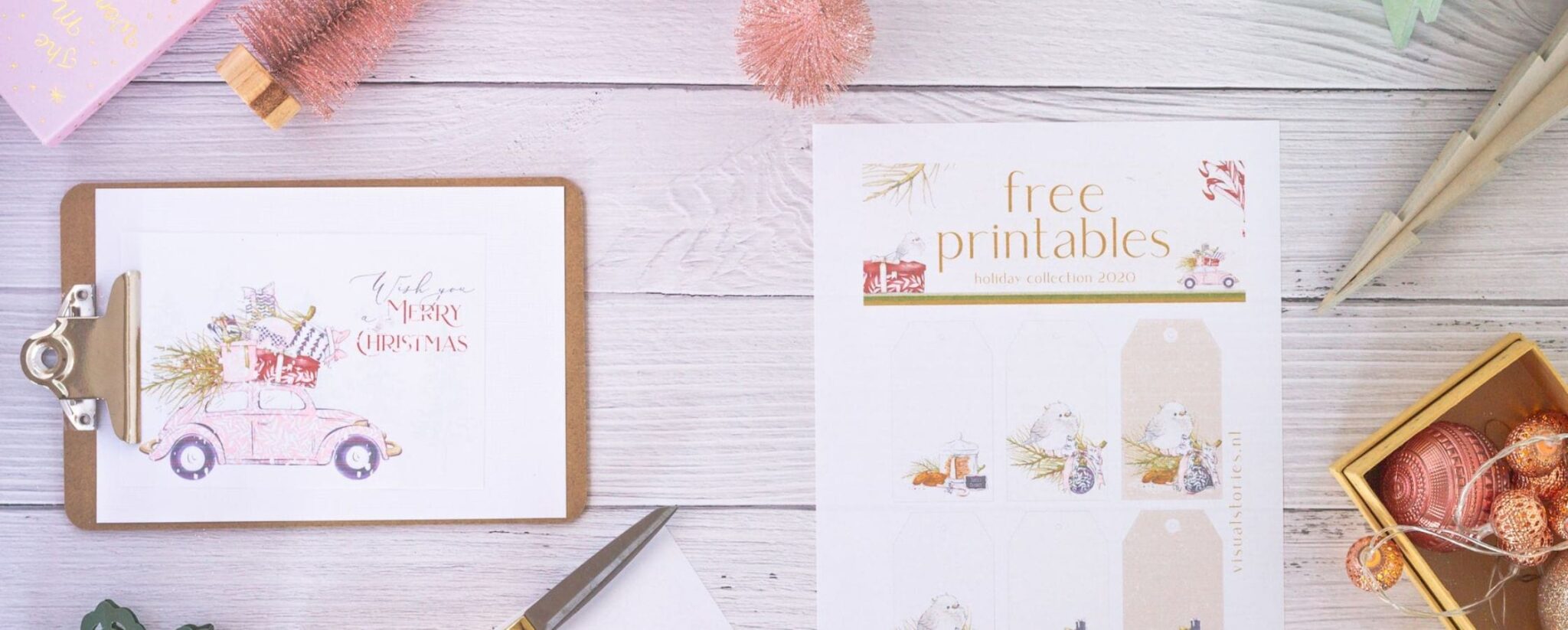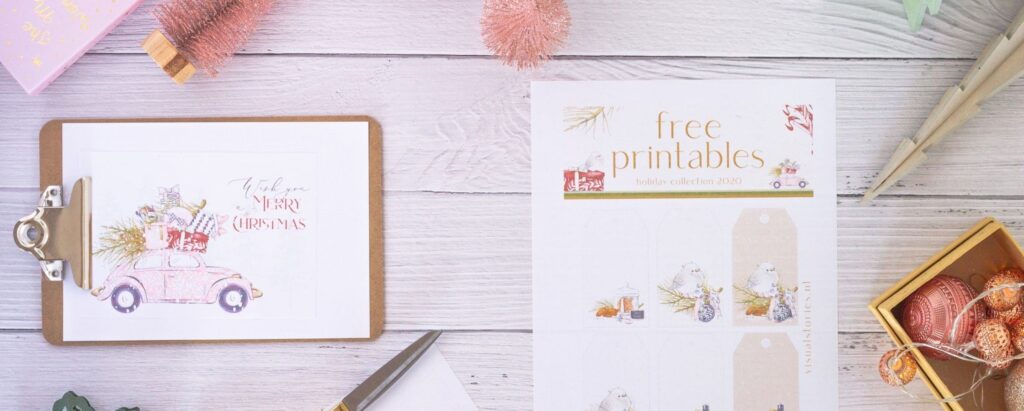 If you're looking to build a passive income, then printables are one awesome way to do that. Selling printables is super-easy as you don't need to buy stock or materials. First, you need to create some stunning designs.
Next, partner with a printer company such as Printify. Customers can order your design and Printify will create the order. Products that could feature your design include t-shirts, hoodies, and mugs. Anything with room to have a picture added can be sold.
Get 30 Days FREE Printify Premium Access
I've managed to negotiate a sweet deal for my readers! If you use the coupon code LifeUpswing – You get 30 Days Of Printify Premium for FREE.

✅ Integration with Shopify, Etsy, eBay and more
✅ 10 stores per account
✅ Unlimited product designs
✅ Up to 20% discount on all products
✅ Mockup generator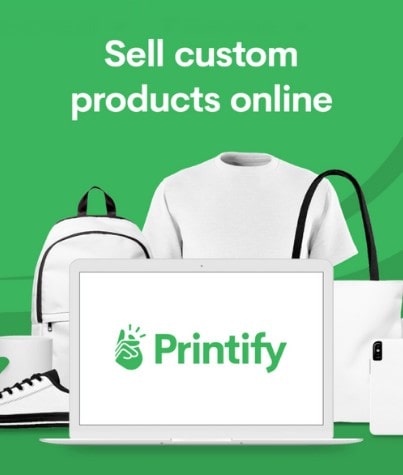 Another popular "printables" idea is one-page that customers can print off. One-page printables could be:
Budget planners
Bachelorette party games
Weekly planners
Calendars
You can sell these one-page printables via your own website, social media, or e-commerce platforms like Etsy.
12. Proofreader
Data supplied by the US Bureau of Labor Statistics confirms proofreaders earn an average hourly wage of $22.12. That's not bad for a part-time job that anyone with no qualifications can start.
You will need a strong command of the English language, an eye for detail, and a strong internet connection to start working as a proofreader.
Learn How To Start Your Own

Proofreading

Business
Alicia made $1,100 the first month after she graduated from one of Caitlin's proofreading courses – even while she was still working full-time at her retail banking job!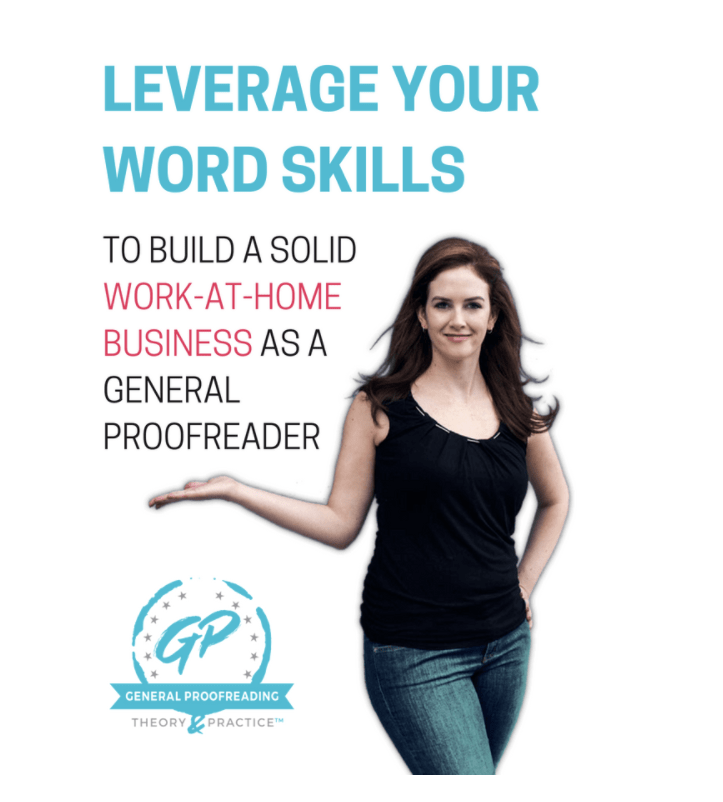 Free introductory courses can be found at Proofread Anywhere if you're not sure where to start.
To find proofreading jobs you can advertise using your own website, search online job boards, and check freelance platforms like Upwork.
13. Sell On Amazon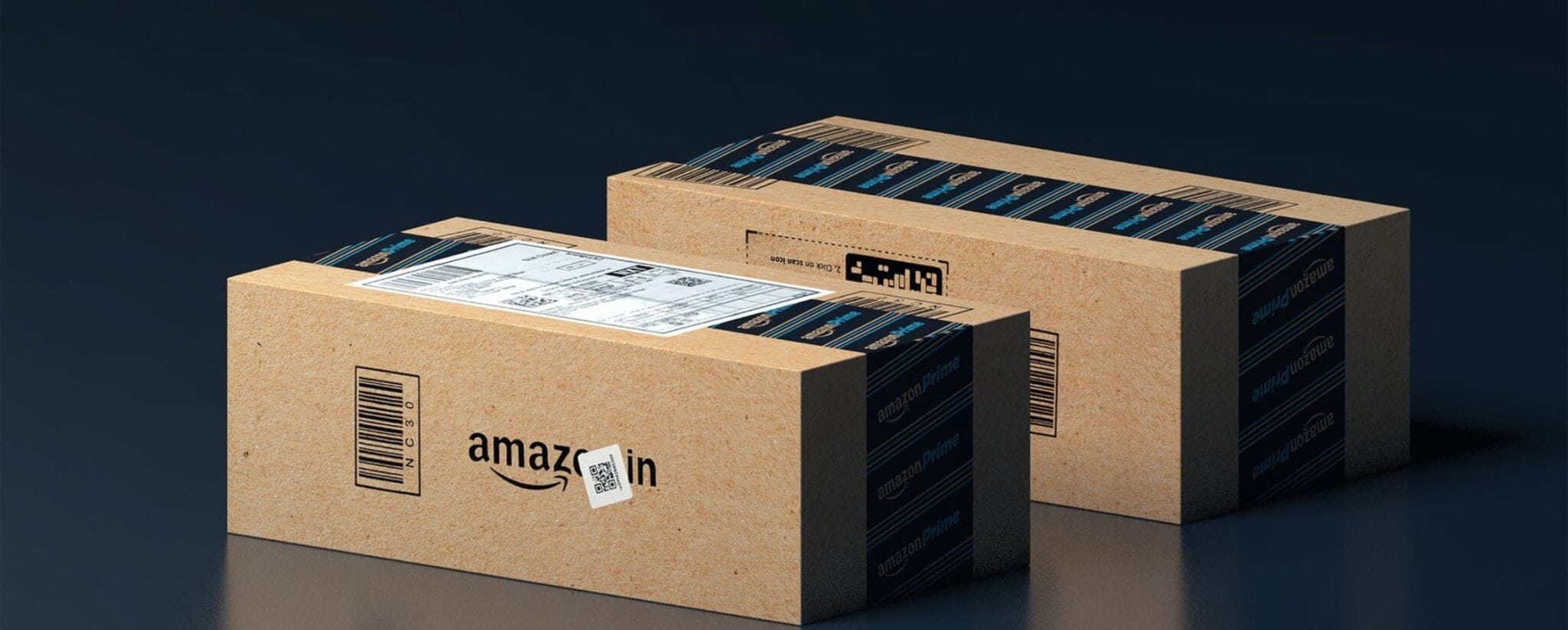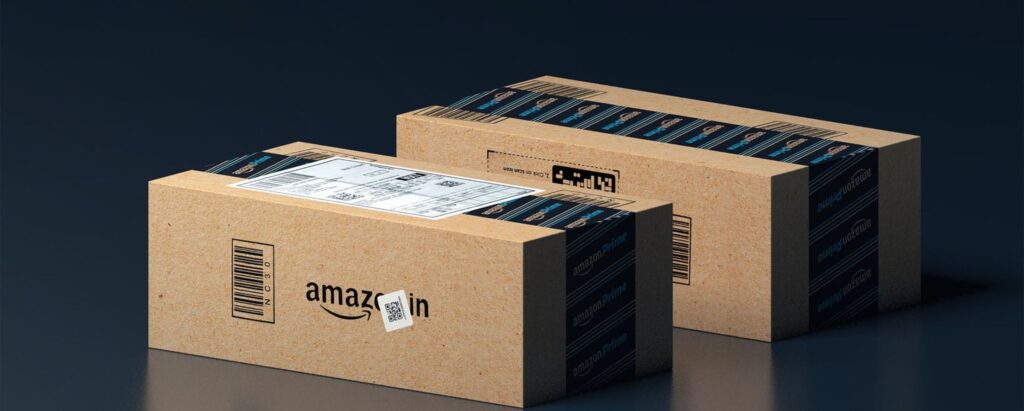 Amazon FBA (Fulfilled by Amazon) means you can start your own e-commerce business without the expense of needing your own warehouse. You store your products in the Amazon fulfillment center and Amazon handles everything else. Picking, packing, shipping, and customer service are all handled by Amazon FBA.
Now you're probably thinking these are supposed to be online jobs for moms with no investment. Selling on Amazon FBA is going to cost money to start right?
Wrong. You can start selling on Amazon for $0. Here's how:
Have a look around your home, garage, and shed for anything you no longer need
Create a free individual seller account on Amazon
List your products for sale by adding your name as a seller to existing listings for the same product
When you start making money, you can then use some of that extra money to build a longer-term business. You can invest in products to sell, a professional seller account, and market your Amazon business.
14. Social Media Manager
Do you know your tweets from your pins? If so, then a career as a social media manager could be right up your street. No formal training is required, you just need a deep understanding of various social media platforms.
Brands of all sizes hire social media experts to engage with followers, grow followers, and represent the brand voice.
To get started as a social media manager you'll need to demonstrate your social media expertise. To do this you need to grow your own channels and use these to showcase your talent.
If you're popular enough, then brands that think you'll be a good fit for your business will reach out to start building a relationship. Otherwise, you can find opportunities on freelance platforms like Upwork or Fiverr.
15. Streamer
By 2028 the live streaming market is anticipated to be worth a colossal $4.26 billion. Streaming is an excellent choice for moms as all you need is an internet connection and a video camera to start building a following.
You can stream about anything you like, here are a few popular live streaming niches to consider:
Gaming
Cooking
ASMR
Drawing
Just chatting
Sculpturing
DJ'ing
Walking
How do streamers make money?
When you start getting views, you can start monetizing your stream. There are a few ways you can do this including:
Donations or tips
Subscription fees
Ads
Brand deals and sponsorships
Affiliate marketing
Sell your own merch (this could be physical or digital)
To get started as a streamer you need to pick a platform to start streaming on. Twitch, YouTube, and OnlyFans are three of the biggest platforms for hopeful streamers to start with.
Recommended:
16. Testing
Testing gives moms the chance to earn extra cash when it's convenient for them. There are two ways you can make money testing from the comfort of your own home.
First, you can join platforms like User Testing. These sites are free to join and don't charge a registration fee either.
You'll be required to test websites and apps using your mobile device or computer. Sessions are recorded so you must be comfortable with that. Most tests take about 20 minutes and pay an average of $10.
You can also sign up to be a product tester. These are great opportunities as you get paid and usually get to keep the product for free. Product testing platforms to join include:
17. Transcriptionist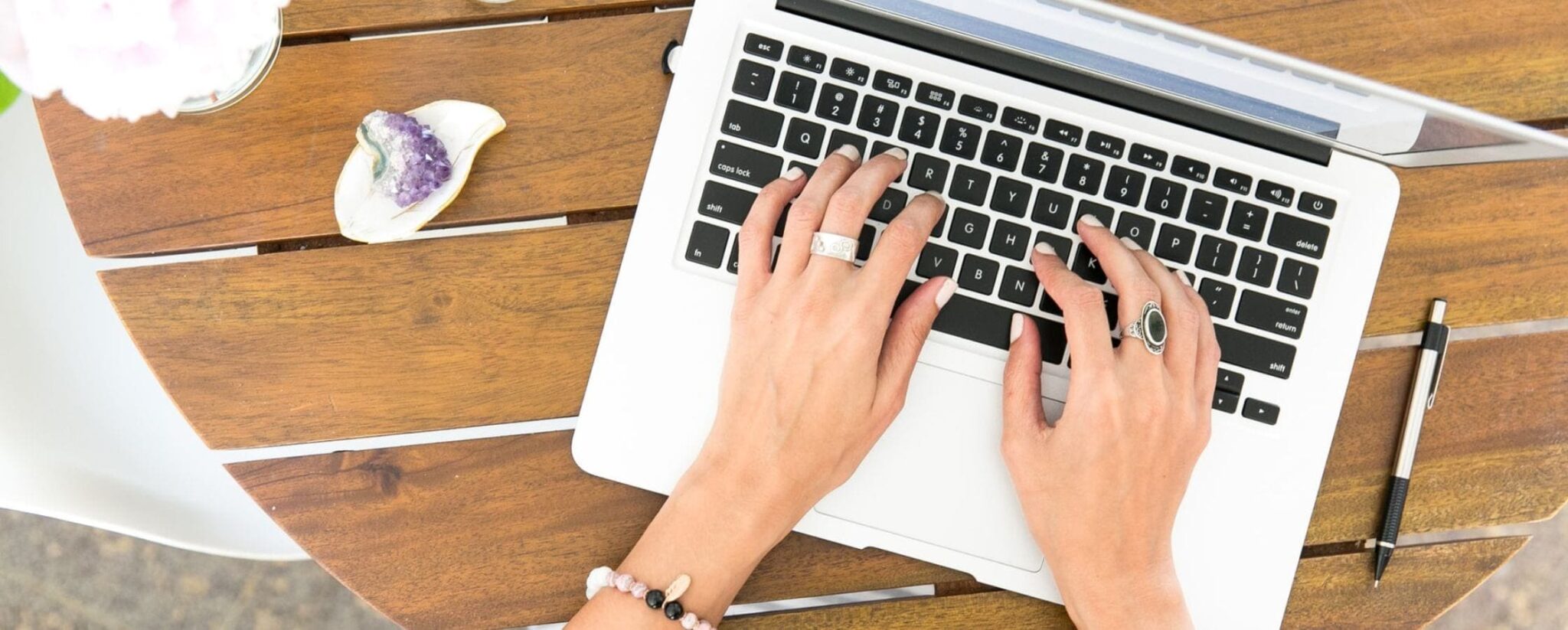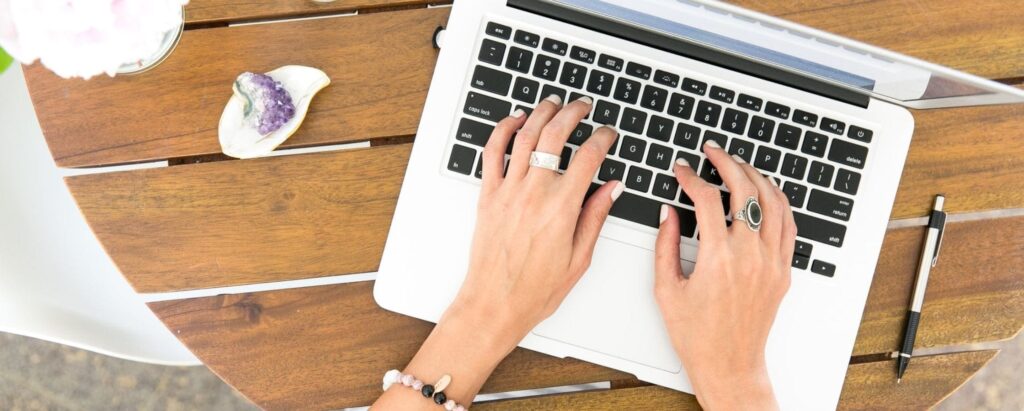 If you're looking for an online typing job, then getting work as a transcriber could be exactly what you're looking for.
A transcriptionist needs to listen to audio or video and type exactly what they hear. Words, sounds, music, and other noise may need to be recorded in the text file.
The
Transcribe Anywhere

Course Will Teach You Everything You Need To Know…

✅ Build successful businesses
✅ Affordable, all-inclusive education and lifetime support
✅ Multimedia, self-paced course
✅ General transcriptionist can earn $45,000+ per year
✅ FREE MINI-COURSE
To be a transcriptionist you must be fast at typing, accurate, and have excellent attention to detail.
To get started check out:
18. Tutoring
Tutoring isn't just for ex-teachers. Anyone can start tutoring online on almost any topic. You don't need experience, but you will need knowledge and passion for the subjects you teach.
Common topics you could tutor online include:
Math
Science
Languages
Music
However, online learning allows you to tutor others on almost any topic possible. If you have the skills, you could offer tutoring in:
Really, in any topic you're an expert in, you could earn money by tutoring others.
19. Virtual Assistant
If you're organized, an excellent communicator, and computer literate you could be a top virtual assistant.
A virtual assistant may have lots of duties:
Administrative tasks
Manage contacts
Organzie calanders
Schedule meetings
Make phone calls
To find work as a virtual assistant join:
You could also promote yourself on Facebook, your own website, or social media.
A virtual assistant in the US earns an average of $21.99 per hour. Even working part-time could earn you over $400 a week. That's a good place to start for an online job from home that requires no investment.
20. Writer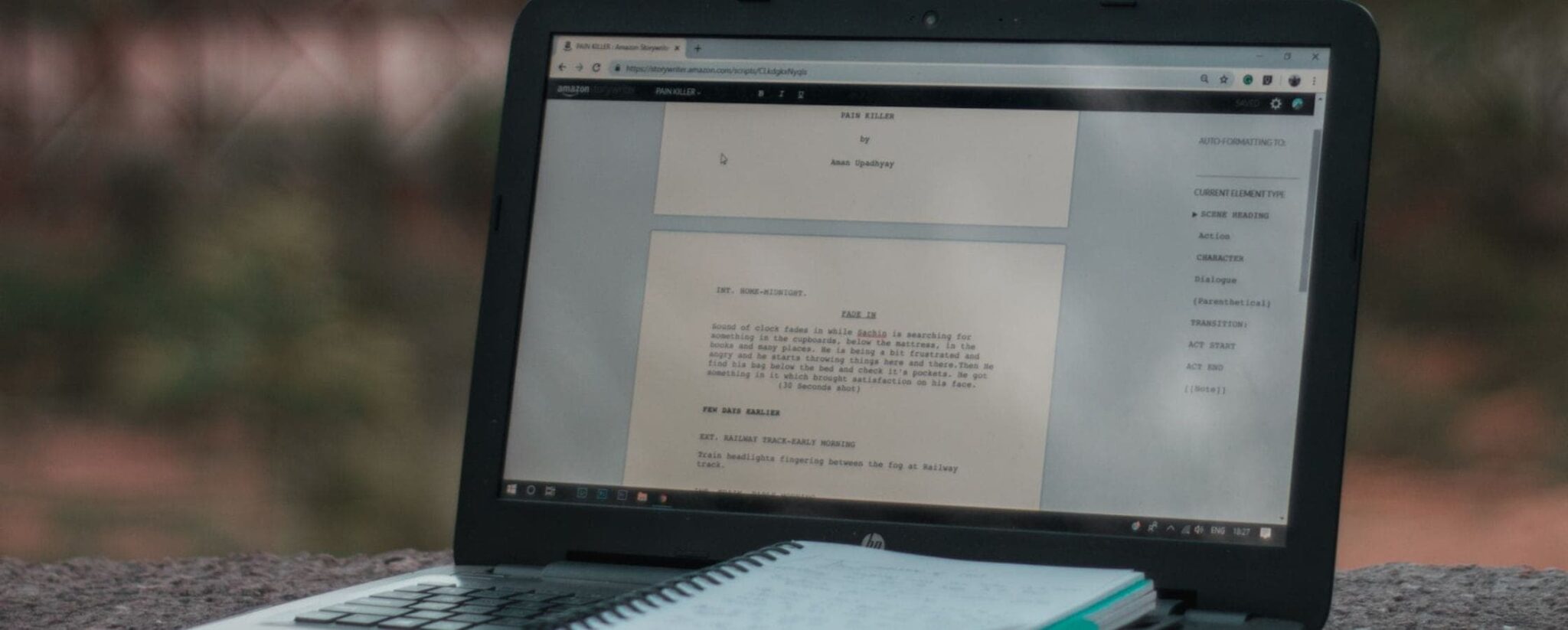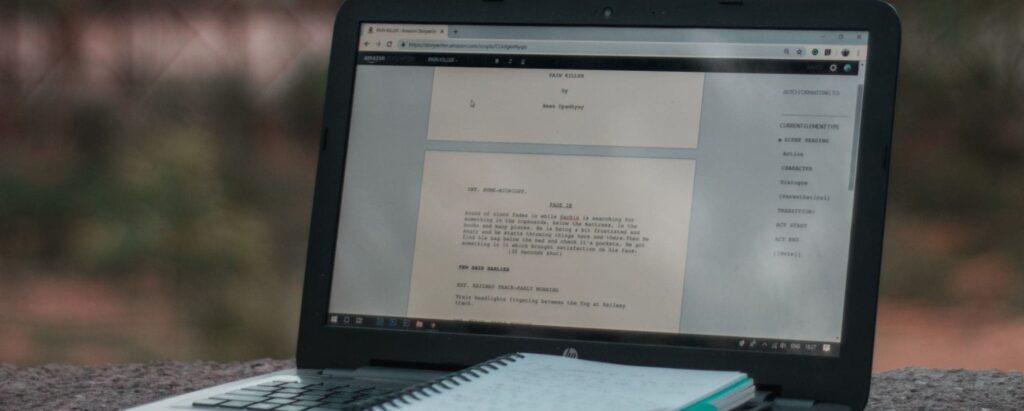 Freelance writing is a popular option for moms wanting to work from home. All you need is a computer and decent writing skills to start working as a freelance writer.
Clients can be found via your own website, social media, or freelance platforms like Upwork.
You can also search writing job boards like ProBlogger, FlexJobs, and Freelance Writing.
Writing jobs take many forms, here are a few different types of writing you may choose to do:
Copywriter
Content writing
Medical writer
Grant writer
Bid writer
Technical writer
eBooks
Ghostwriter
Journalist
You can focus on one or more different writing specialisms to establish your freelance writing career.
21. YouTuber
YouTube is awesome as it gives everyone a voice. Plus, you can potentially make great money. A YouTube channel is free, and you just need to post entertaining videos on a regular basis.
When you reach 10k views you can monetize your channel. Ads, affiliate links, sponsored posts, and selling merch is all ways to make money from your YouTube channel.
You can make content about anything you like. Here are a few popular suggestions:
Music
Pranks
Gaming
Funny videos
DIY or How-To
Cooking
Unboxing
Reviews – Movies, TV, or products are popular here
Challenges
These are just a few of the many ideas you could turn into a successful YouTube channel. Time to put down the remote and pick up the camera.
How Much Can You Earn From Online Jobs
How much YOU can earn from online jobs will be different from everyone else. It all depends on your skills, availability, and experience.
The biggest factor in your earning potential is your kids. Moms with one kid that's at school will have a lot more time available for work, than moms with multiple kids still at home.
Even if your kids are older and at school, there's always a long list of things that need doing.
When starting your online job try to be realistic with your expectations. You aren't going to get rich overnight. Even earning a full-time income from home will take time.
Think about your current availability and plan to work as much as you can around those commitments. That can still provide a decent income.
Let's say you earn $20 an hour and work 15 hours a week. You now have $300 a week coming in. To put that another way, that's $15,600 per year. Not bad for an online job from home with no investment.
The good news is that as you gain experience, extra skills, and more time as the kids get older there is no reason you can't significantly grow your earnings. You just need to take that first step and start doing something.
Balancing Motherhood And Work-At-Home Jobs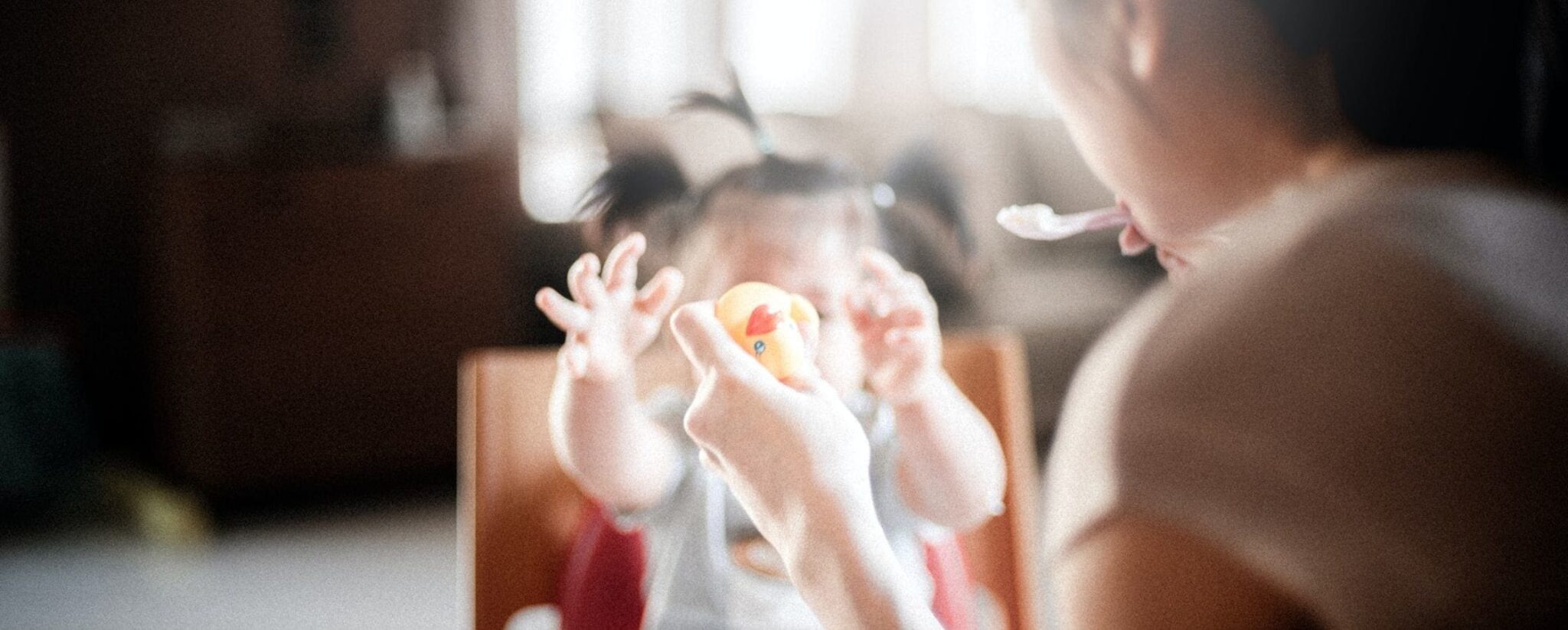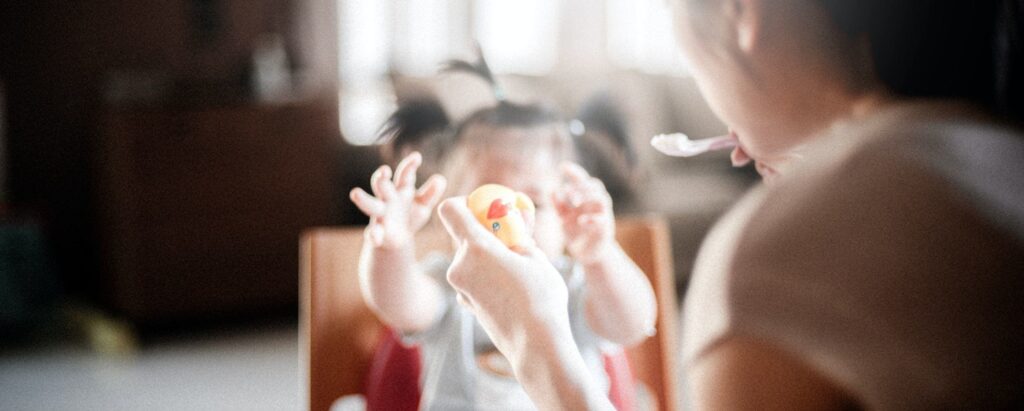 It's hard enough to be a mom and work any job. Never mind trying to work at home when the kids are there. If you can afford it, putting the kids in daycare will make it easier to work. However, that's not always an affordable option.
Many moms try and balance work whilst looking after their little ones. Here are a few tips that can hopefully make that easier.
Create A Routine
Studies show that children do benefit from having a routine. That doesn't mean every second of the day has to be planned out, but blocking out parts of the day for specific activities is a good idea.
The first thing you should do right now is write down what a typical day looks like. Now, look at when you can fit work in.
If your children are young, then you may only be able to work a couple of hours per day during their nap time. That's OK. As they get older you can increase your work hours whilst scheduling them for school or other fun activities.
You can work any of the jobs listed here even a few hours a week and bring in extra money. Don't let lack of time put you off.
Have A Dedicated Work Space
Having a dedicated workspace is important for several reasons. First, if you're serious about earning cash from home, then it's much easier to work in a space that's dedicated to working.
Sitting on the couch or at the kitchen table may be necessary sometimes. Doing that all the time makes it harder to separate work from home.
If your work is computer-based, then try to find space in the house for an office. Bonus points if you've got a spare room you can turn into an office with a door you can close to allow you peace to work.
Moms that choose jobs making stuff like handcrafted items could perhaps create a workshop in the garage or other suitable area. This means you can keep potentially dangerous equipment securely stored away from the children.
FAQs
Which online jobs for moms without investment are best?
All these jobs are great for moms. You can work from home, choose your own schedule, and potentially earn a full-time income. 
How can I find work-from-home jobs?
The easiest way to find work-from-home jobs you need to get online. You can sign up for freelance platforms, build your own website, advertise on social media, and check job boards.
Are online jobs legit?
Yes, online jobs are legit. However, scams do exist. Signs that a job may be a scam could include if they ask you for money, the website has no contact info, or there are lots of negative reviews.
Online Jobs for Moms Without Investment