Disclosure: This post may contain affiliate links. If you click on a link I may make a small commission at no extra cost to you. You can read the full disclosure here.
Last Updated on April 23, 2023 by Chris Panteli
Make Money Flipping Domain Names
Did you know that the domain name business.com was valued at $7.5 million in 1999 and sold for $345 million in 2007?
There is an incredible amount of money to be made in domain flipping, and anyone can get started with almost no budget.
But how do you get started? Where do you find domains? How do you know what will sell? And how do you sell to buyers?
If you want a relatively easy way to make money so you can make your first sale.
Looking for investment strategies to make extra cash? Our next guide simplifies the process of cashflow investing and shows you how to find cashflow properties to invest in.
What is Domain Flipping?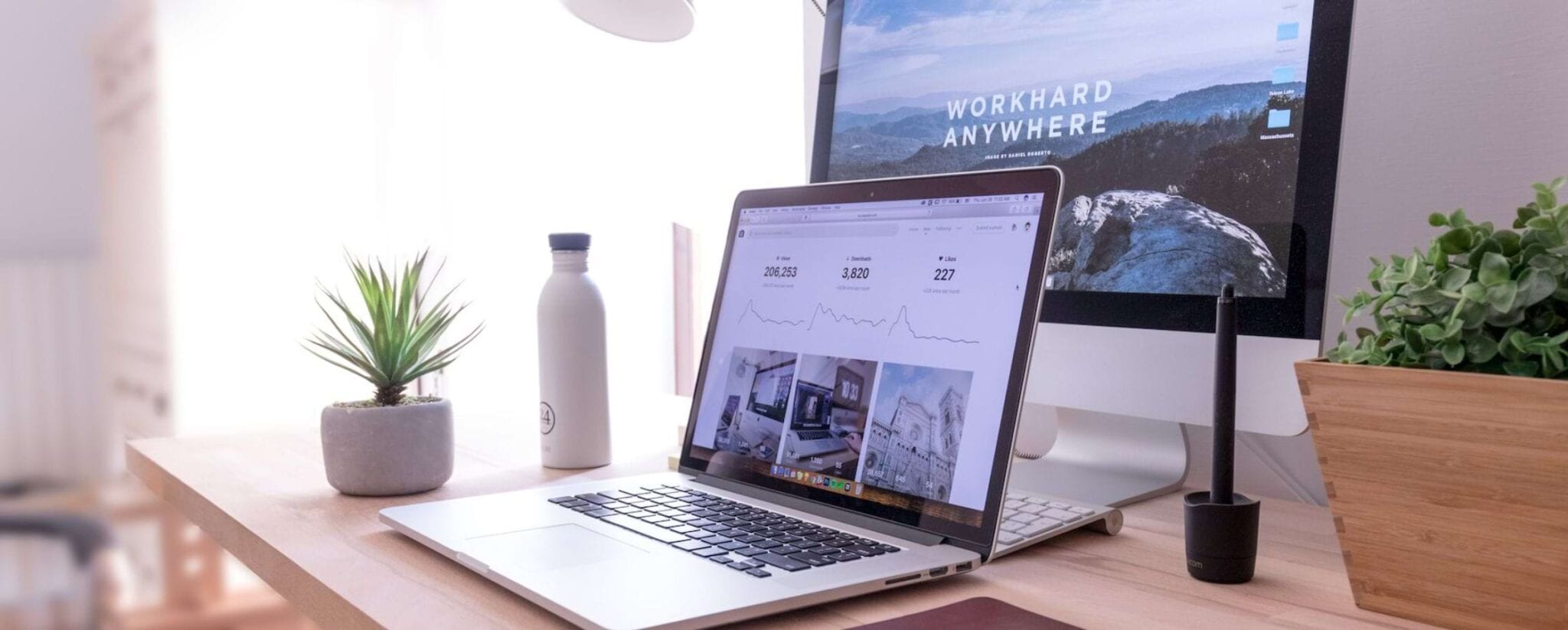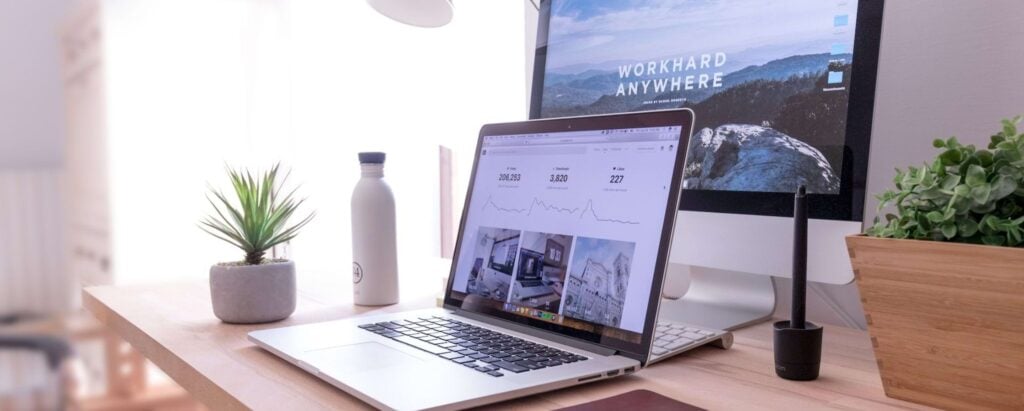 Domain flipping involves buying a domain name (website-name.com) as cheaply as possible and selling it for a profit.
Since domain names are unique, some can be incredibly sought-after, which is why this is a popular side hustle for many online business owners.
Pros and Cons of Flipping Domain Names
Domain flipping has some key advantages that make it a profitable side hustle:
It's easy to get started, and you don't need any formal skills, such as coding or website design.
You can earn money from anywhere; all you need is an internet connection.
It has the potential to be hugely profitable, as long as you invest in the right domains.
But just like any online money-making strategy, domain flipping does have some downsides:
It's not a fast way to earn money – you'll have to dedicate time to researching the right domains and finding the right buyers.
There is no guarantee you'll be able to sell the domain you purchase, so there is some risk.
It can be hard finding buyers for domains, so you might be sitting on some for a while.
Is Domain Flipping Profitable?
Domains are valuable online real estate, so they can be extremely lucrative to sell. The most expensive domain name ever sold was cars.com, which is valued at $872 million.
Of course, most domains don't sell for millions of dollars. But if you choose the right domains, you can easily build this into a lucrative career.
For those looking for part-time side hustles, you can expect to make around $500 a month with just a few hours a week of research.
Flipping Domains vs. Flipping Websites
Domain flipping isn't quite the same as website flipping, but you might decide to combine the two.
Domain name flipping involves buying a domain, doing nothing to it, and selling it on at a higher price.
On the other hand, website flipping involves buying or building a full website, optimizing it, and selling it for a profit.
Website flipping takes longer, and you'll need to have some knowledge of web design and SEO. However, it can be much easier to make a decent profit by improving and selling websites.
Combine website and domain flipping
Some people combine these two side hustles by creating websites for the domains they buy. This increases the value, boosts domain authority, and can make them easier to sell.
However, it's important to have a client in mind before investing time and resources in building out a website.
What Makes a Domain Name Profitable?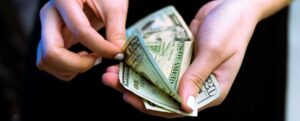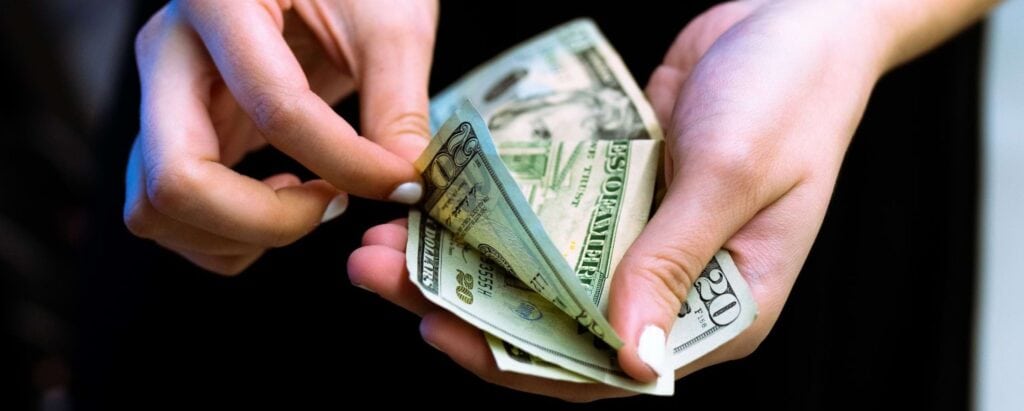 When you're looking for the ideal domains to invest in, there are a couple of factors that will make them more profitable.
Expired
Expired domains are usually cheaper than active ones. This is because they are new to the market, and the existing owner might not have much interest in making a profit from it.
Many flippers look for domains that are close to expiring and buy them as soon as they become available. This avoids having to bid against other domain flippers in public auctions.
Short
The shorter the domain name, the more valuable it tends to be. This is simply because it's more memorable, so it will get more traffic.
If you can buy a domain name with a short, common phrase, you're much more likely to sell it for a profit.
Some of the most expensive domain names are:
Voice.com ($30 million)
360.com ($17 million)
NFTs.com ($15 million)
It's difficult to acquire short, snappy domain names because almost all domain flippers understand their value, so competition is extremely high. If you want to invest in short domains, you'll need a sizable budget.
New
Every so often, new domain name extensions emerge, and companies will be willing to pay to secure theirs. A couple of newer extensions include:
As a domain flipper, it's also worth keeping an eye on growing trends and capitalizing on domain opportunities.
For example, cryptocurrency has exploded in popularity over the recent years, so if you had bought crypto.com a few years ago, you'd now be sitting on $10 million.
Local
Local domains are another popular option for smaller businesses. Although you won't be able to sell these for millions, you can make a healthy profit by finding local businesses and targeting geographic keywords.
For example, you won't be able to buy burgers.com, but you might be able to acquire knoxvilleburgers.com
Just make sure you do some research on the area and know which businesses to target with a sales pitch for the domain name.
Keyword-friendly
A good domain name is also keyword-friendly. This means they're easy to search for and rank well in Google search results. Tools like Google's keyword planner will help you find highly searched keywords, which can then inform your domain research.
Again, competition is high for extremely popular keywords in domain names, so you will have to think about your budget when looking for search results.
Where to Find Domain Names
The easiest way to get into domain flipping is to find recently expired or soon-to-be-expired domains to snipe. Luckily, there are dedicated platforms to help you find those:
Expireddomains.net
Justdropped.com
There are also expired domain auctions where you can bid on specific domains. One of the most popular is GoDaddy Auctions, which is a platform for buying and selling expired and active domains.
A few other popular domain marketplaces are:
Each platform allows you to research thousands of domains by category, price, and age.
What is Domain Drop Catching?
Domain drop catching is another term for domain sniping. This involves waiting for a domain to expire and then swooping in to buy it before the owner can renew it.
Owners of domains are given a grace period to renew before the domain lapses (usually 30 to 90 days). Sometimes, the owner doesn't want the domain anymore or forgets to renew, and the domain becomes available to buy.
Expired domains are usually pretty cheap and can be sold at auction quickly, so it's easy to make a quick profit. However, you have to keep an eye on expiry dates and be quick with your purchase to stay ahead of the competition.
How to Evaluate a Domain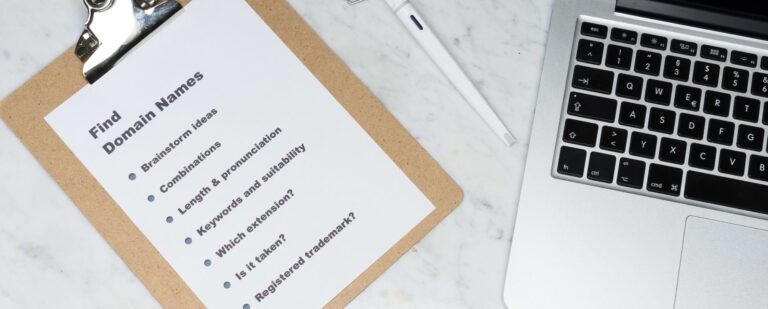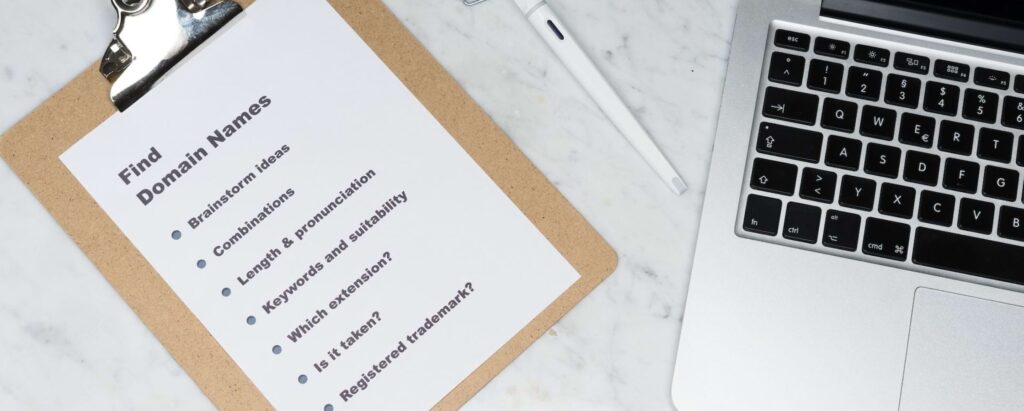 When you're looking for domains to flip as a domain investor, you should think about their future potential for growth, just like any income-producing asset. Here are a few ways to evaluate a domain before investing.
Is it a Top-Level Domain (TLD)?
Top-level domains are the most widely used versions:
Since people are most familiar with these, they are the most valuable. If a domain has a less-used domain extension, it could be harder to sell.
Is it Memorable?
Long, clunky domain names are hard to sell, even if they contain keywords. Users need short, snappy domains that are memorable, so these are always the most popular. When investing, aim for between six and 14 characters.
Does it have a keyword?
Make sure you use keyword research tools to check if the domain has any in-demand keywords. If no one is searching for the terms, it won't be a popular domain, and so it will be hard to sell.
Of course, there is no magic formula when buying domain names. You might invest in a new extension that explodes in popularity in a few years, or a new trend might start getting a lot of hits in searches.
There is a lot of trial and error when evaluating domain names, but you'll get better at choosing the right ones with experience.
How To Buy A Domain Name
If you find an expired domain name you want to sell, you can usually register it directly through domain registration sites such as GoDaddy or NameCheap.
If you want to buy an active domain, domain name auctions work just like real estate auctions. There's a starting price, and you'll have an allotted time to put in your bid. If you're outbid, you can keep bidding until you've reached your budget.
Some domain names will start at $10, others will start at $10,000; it's all about demand.
How to Flip Domain Names to Make Money
If you're ready to get started with your domain flipping business, here is your step-by-step guide to flipping your first domain name for a profit.
1. Search for a domain
Start the process by researching profitable domain niches. Ideally, you want something that's cheap and easy to sell. On the GoDaddy auction, some popular domain names that are actively being bid on are:
Greatpets.com ($4,140 bid)
Prepare.com ($41,000 bid)
Selfiesticks.com ($10,000 bid)
The more research you do, the easier it will be to find domains that sell easily and for a profit.
2. Evaluate the domain
When you find a contender, evaluate the domain name to make sure it stands a chance of being profitable. Remember, domain names should be:
Short and snappy
Relevant with high monthly searches
SEO-friendly with keywords
3. Register the domain name
Once you have the perfect domain name, register it to your name. This is a simple process on websites such as GoDaddy and NameCheap, but there are plenty of other platforms. You'll usually pay around $1 for the first year, so it's a quick and cheap process.
4. Find a buyer for the domain
Once the domain is yours, it's up to you whether you reach out to a potential buyer directly or list it on a public auction.
Using an auction is the easiest way to sell a domain name, and popular ones will sell quickly.
5. Sell the domain
After the buyer pays for the domain, ownership will transfer to them, and they'll have a new registry for it. This is another simple process on a domain marketplace that doesn't take much time at all.
When using an auction, you'll have to pay the auction fee, but the rest of the profit is yours to keep.
Looking for Digital Income Streams?
If you have a knack for keyword research, you can easily make money flipping domain names. Some domains sell for thousands of dollars, and the work needed to sell them is minimal – you'll spend most of your time researching keywords and search terms.
But domain flipping isn't the only digital income stream you should consider. In our next post, we'll show you how to make extra cash with digital real estate, and how to sell your first house online. 
Recommended: How to Make Money Flipping Cars | Ultimate Guide
Make Money Flipping Domain Names