Disclosure: This post may contain affiliate links. If you click on a link I may make a small commission at no extra cost to you. You can read the full disclosure here.
Last Updated on October 23, 2022 by Chris Panteli
Make An Extra $1000 A Month Fast
When it comes to money, we'd all love to learn how to make an extra $1000 a month. There are so many ways to make 1000 a month, but that does mean that you'll have to put in a bit of time and effort to make it happen. Figuring out how to make an extra 1000 dollars a month isn't the hard part…it's what you do next to capitalize on the opportunities.
How to make 1000 fast
There is a myriad of different ways you can legitimately make an extra $1000 fast per month. Choosing a single high-paying side hustle or utilizing a number of smaller money-making strategies will make this additional income possible. Online strategies are often preferable as they can be undertaken alongside regular jobs, meaning any money earned is truly contributing to earnings outside of your full-time employment.
Learning how to make money online is something that I'm passionate about and love to share. Due to the current state of our world, more and more people are interested in the gig economy, freelance jobs, and trying to figure out how to make money at home. The great news is that making money online is something that you can literally start doing today, depending on your qualifications and your skills.
If the time is now for you to zone in and focus on how to work online to make money, welcome – I'm so glad that you're here. The virtual world may seem like a massive black hole of the unknown, but in all reality, it's full of a TON of extra ways to make money fast. I'm a BIG believer in the fact that making quick cash at home is easier than having to actually put on pants and step out the door for a "real" job.
The time is now to buckle down and vary your income sources. Why put all your eggs in one basket when you can have multiple easy ways to make money?
How To Make An Extra $1000 A Month
Making money from home is way easier than it's ever been. Fast internet, remote companies, and people who are fine-tuning their skills have made the options for making money from home continue to grow every single month.
You're here because you want to learn how to make extra money at home, right? No matter if you're trying to increase your earnings per hour or per week, there are so many quick ways you can start making money now.
It's your business why you need to make more money, and it's the real estate in your brain only that is taking up that space. Instead of stressing out on hard ways to earn money, start small and take baby steps instead.
Just by turning on your computer and researching what you're interested in and what you're good at, you can easily find the best avenues for you to put more money into your account fast.
Recommended: 67+ Genius Things To Sell At School To Make Money
Legitimate Online and Offline Ideas To Make An Extra $1000 A Month
There are two primary routes you could take to potentially increase your income by $1000 a month, namely online or offline. There are advantages and disadvantages to both options, and while your ultimate goal will be to make extra income in the easiest way possible, you should consider the pros and cons of both.
The online route will be the easiest in most cases, as the barriers to entry are far lower and you can get set up pretty quickly with most of the online ideas outlined below. The earnings can be high but will require some technical know-how. Once again, all the online ideas are definitely doable with a little research and practice. So don't be put off if you haven't got experience; everything can be learned and eventually mastered.
The offline ideas, in most cases, will require more physical effort to start making $1000 a month of extra income. You will have to actually leave the house and perform the functions of the job to a more rigid and specified timetable. But this doesn't mean you'll need any additional skills or talents, just that you may require more flexibility within your own personal schedule.
All of the suggested additional income ideas contained within this article are legitimate ways to potentially make an extra $1000 a month, either online, offline, or a combination of the two.
Recommended: How to Make Money on the Deep Web: Ultimate Guide
31 Ways To Make An Extra $1000 A Month
What does it mean to make an extra $1000 a month of additional income?
The advantages of making this level of extra income are probably quite obvious, who couldn't do with that sort of extra cash, right? But just to illustrate the practical advantages, I thought it would be nice to give some real-world examples of the benefits you could enjoy.
How would you spend your extra $1000 a month?
Firstly, $1000 a month of extra income equates to $12000 annually (minus taxes and any other expenses you might incur). With that level of additional income you could:
Hopefully, these statistics illustrate the real-world applicational benefits of having $1000 extra income per month. And it spurs you on to explore and implement the suggestions outlined below.
Can You Really Make Money From Home?
Making money from home is a totally legitimate prospect, and many Americans are already living this reality whilst working towards financial independence. The question isn't can you make money from home, rather, which route to make an income from home should you pursue?
Incredibly, 42 percent of the U.S. labor force works from home for a full-time income.
In fact, many of the suggested money-making ventures in this article are not only ideal work-from-home solutions but necessary conditions for that line of work. If you are dead set on working in your pajamas then there are plenty of options for you to explore.
Or, you could combine the suggestions and diversify your income streams.
1. Get A Pay Rise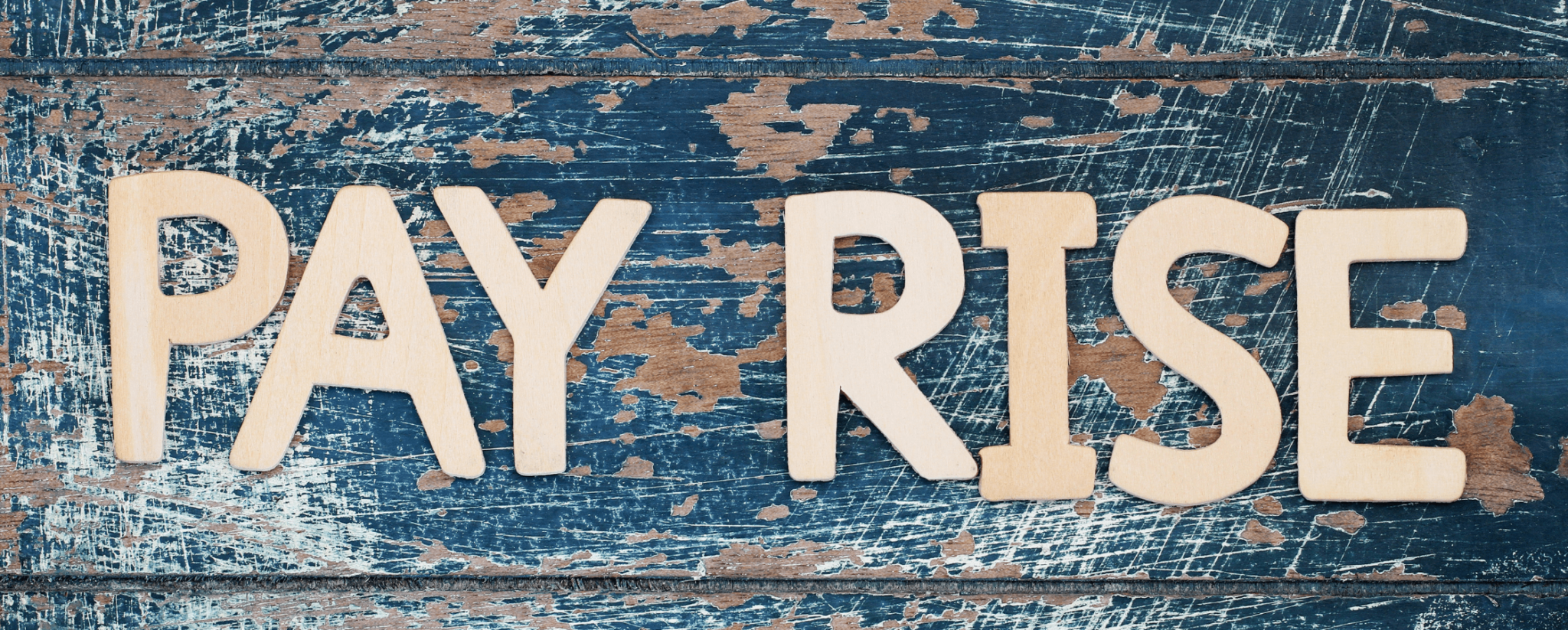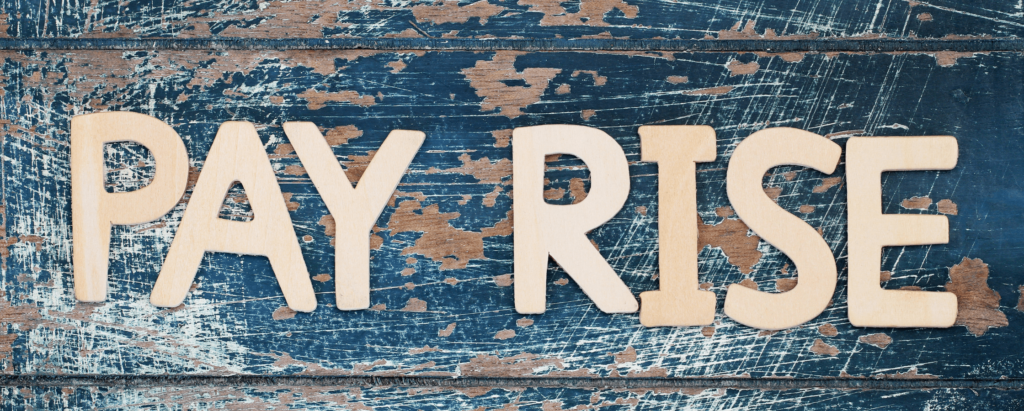 If you have a job that you're working currently, why not ask for a pay rise? You know the age-old saying, right? You won't get a pay raise most times unless you ask for it.
And you just might be shocked. Talk to your employer about why you deserve a pay raise and make certain that you have the documentation and stats to back it up. As a valued employee, you know your worth and you shouldn't be scared to ask for it.
2. Freelance Writing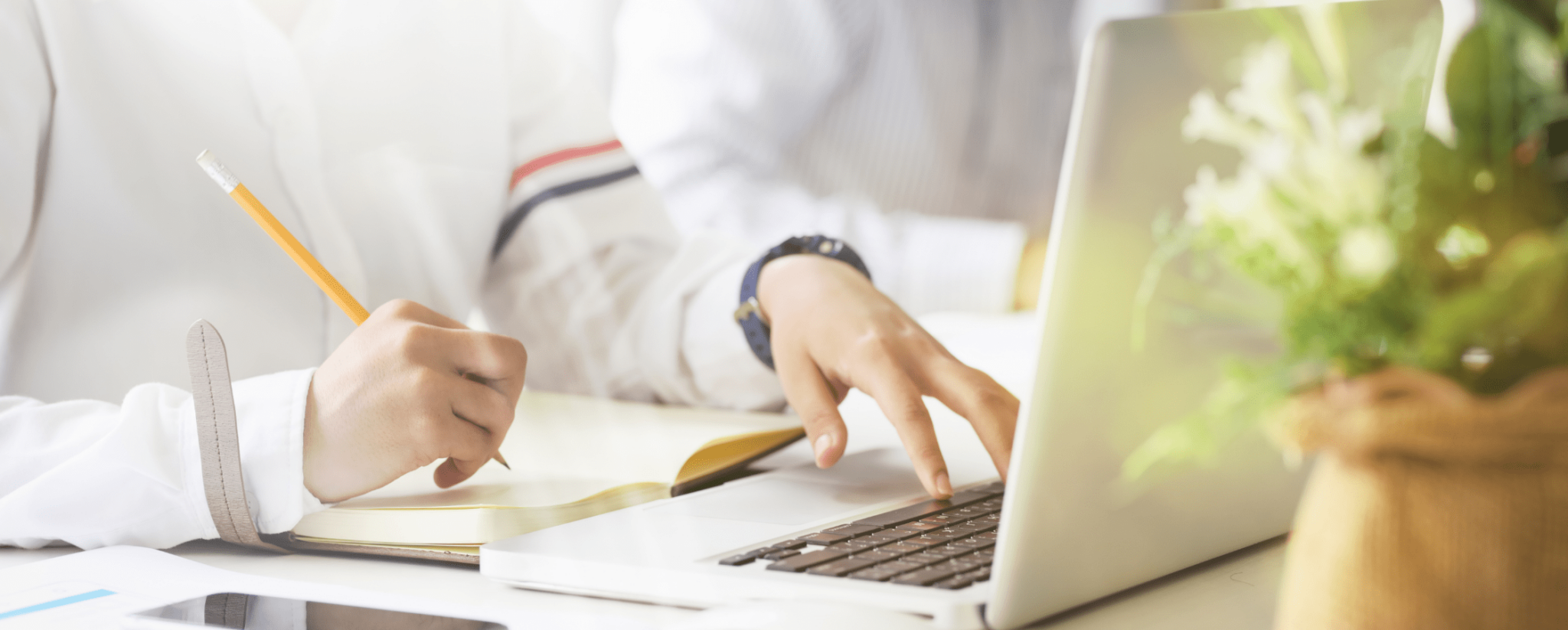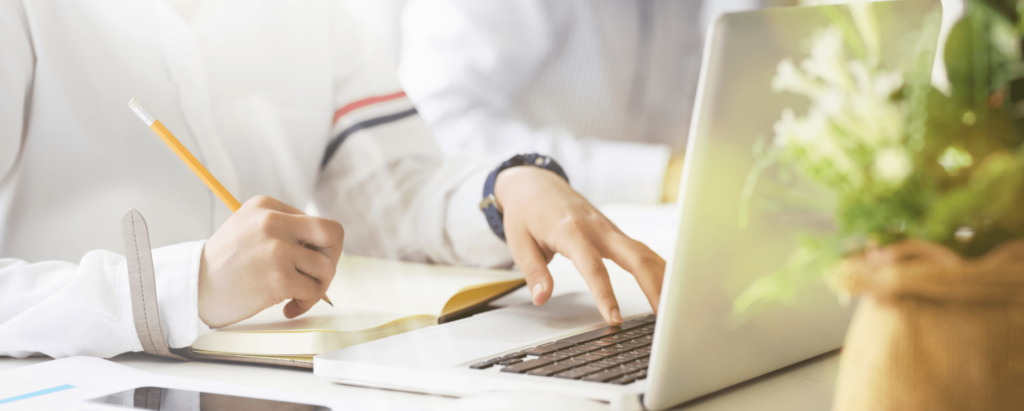 Becoming a freelance writer is a fast and simple way to start earning more money quickly. This is one of the easiest ways to start making money fast with little to no investment required at all.
Since there are so many places online that you can offer your services, there's a good chance that your income can steadily grow over time, too. You just may find that your "extra income" can easily become your full-time income as well.
Some of my favorite freelance writing sites that always have consistent needs and work include Fiverr, FlexJobs, and UpWork. Be certain to read all the rules and list of your qualifications and be honest. You can earn a big following fast as long as you're credible and produce great content.
Recommended: Writing Short Stories For Money: 27 Best Sites That Pay
3. Start A Blog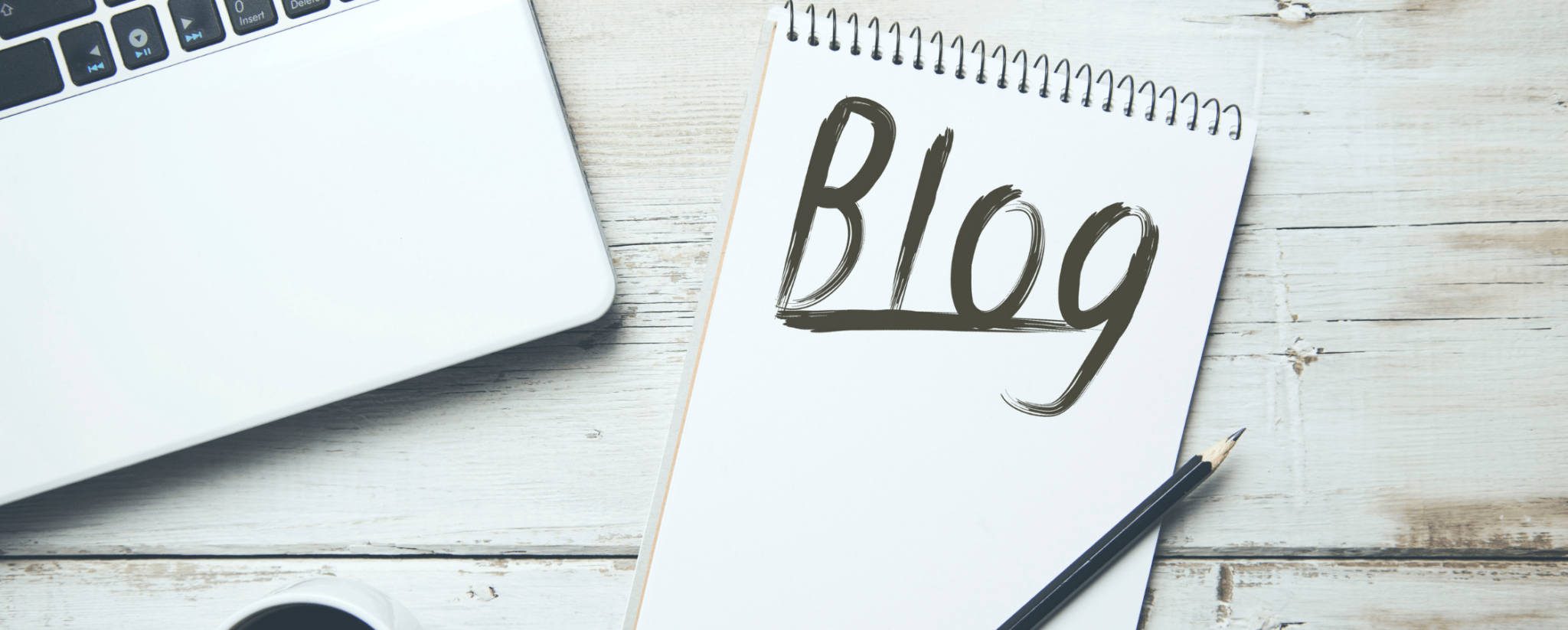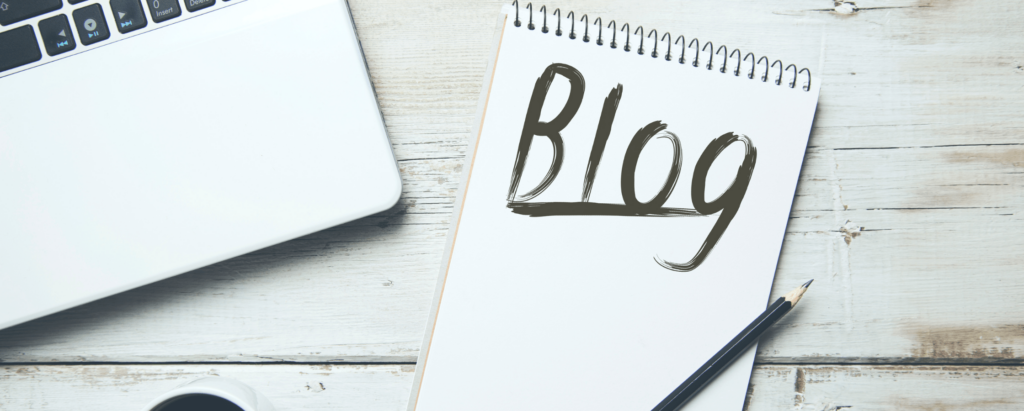 I'm proof of this method. Starting a blog is a great way to earn a simple passive income. While it does take a bit of work in the beginning, there can be endless rewards that happen once you get your blog set up and running well.
Keep in mind that starting a blog takes a lot of initial work and an idea of how the internet and world works. However, once you get a grasp of it, starting a blog is one of the easiest ways to make an extra 1000 a month as a business owner.
Once you find out how to make your blog a success, you can then turn to more options for monetization, including affiliate marketing. This is where you can start advertising courses and products that you love and believe in and you'll get a percentage of the sale.
Start Your Own Blog
It's a great way to make money online and to win back your financial freedom. It's not easy, but then again, nothing good in life is! If you put in the work it can be extremely rewarding. So make sure you start your blog the right way, self-hosted, and on Siteground!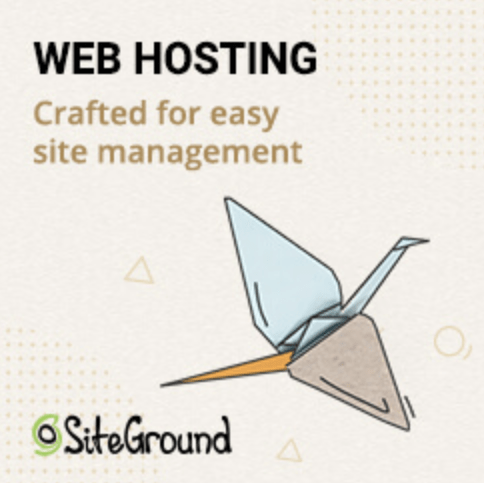 Follow my exact steps to setting up your very own blog the right way; self-hosted and on Siteground!
4. Pinterest Virtual Assistant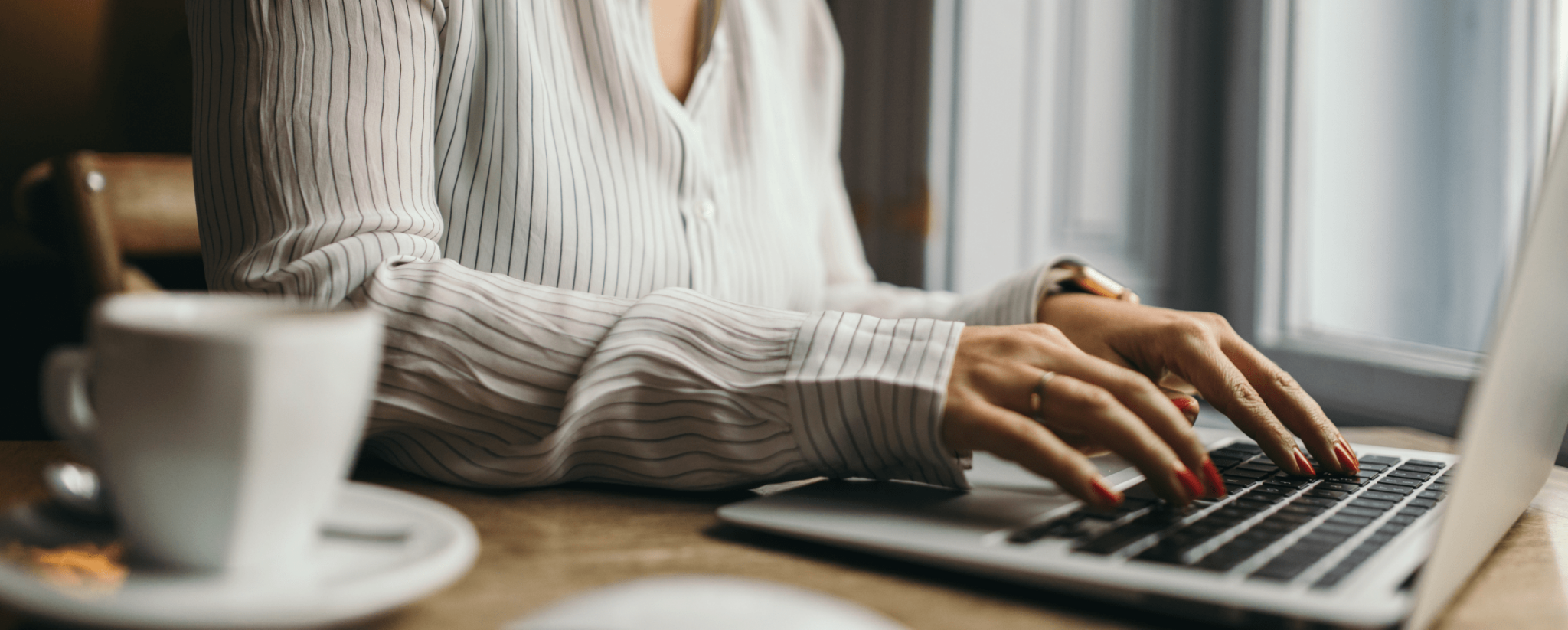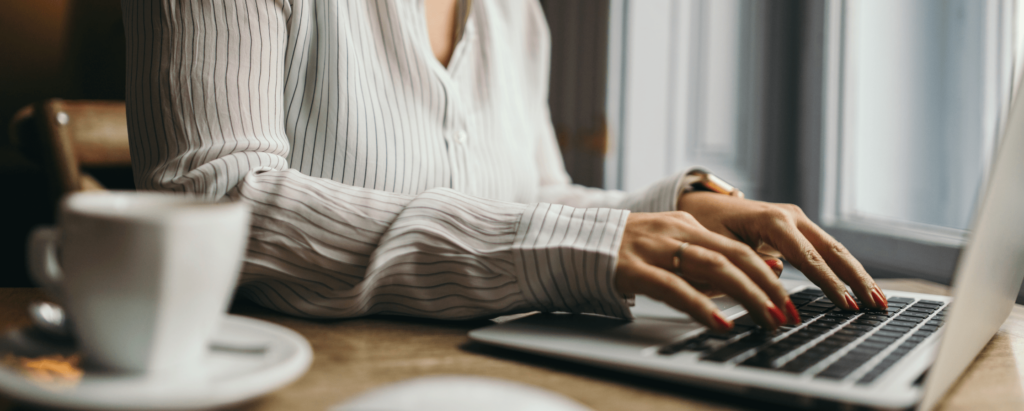 Pinterest is a big deal. Like a really, really big deal. Millions upon millions of people use the Pinterest platform daily and this also means that businesses will spend money to have their pins showcased and promoted, too.
The best thing about doing this job is that you can have a lot of clients and manage them on a daily basis. Charging a packet price can really become a lucrative income quickly. People will forever have a need for a Pinterest VA, and this is one online money venture that you can do from the comfort of your own home (and in your pajamas if you want!).
Become A

Pinterest VA

Today
Learn a proven step-by-step process for building a lifestyle business that lets you work when and where you want, doing something you love.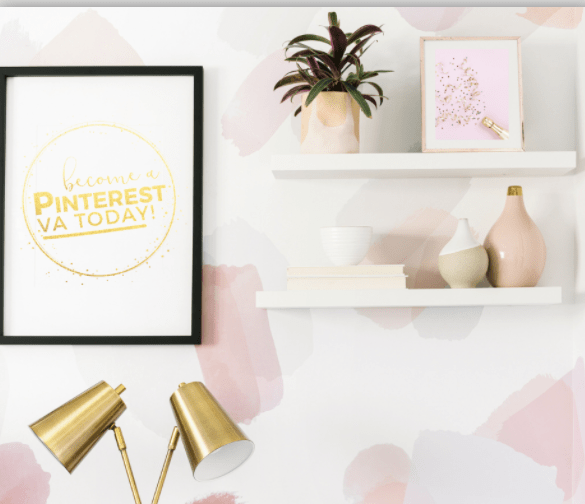 Check out the amazing PinterestVA course to learn the craft, gain clients, and make buckets of cash on a monthly basis.
5. Teach Online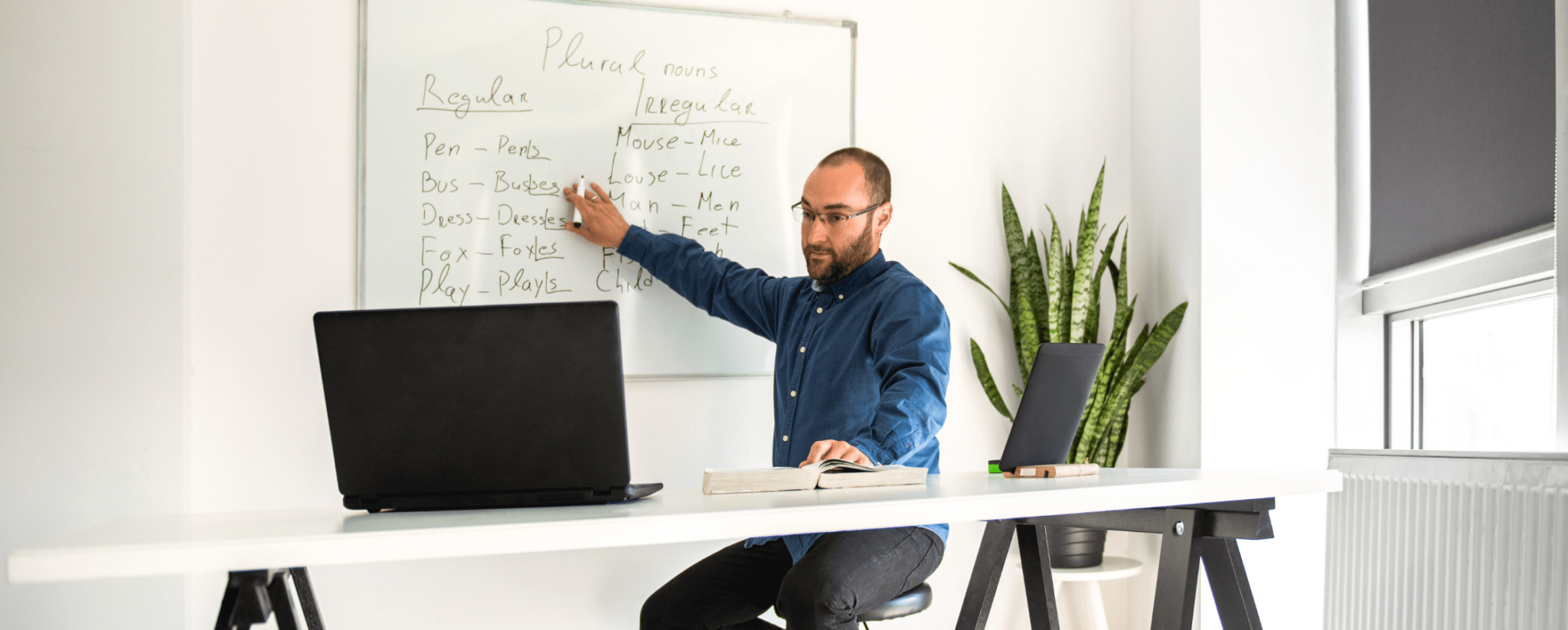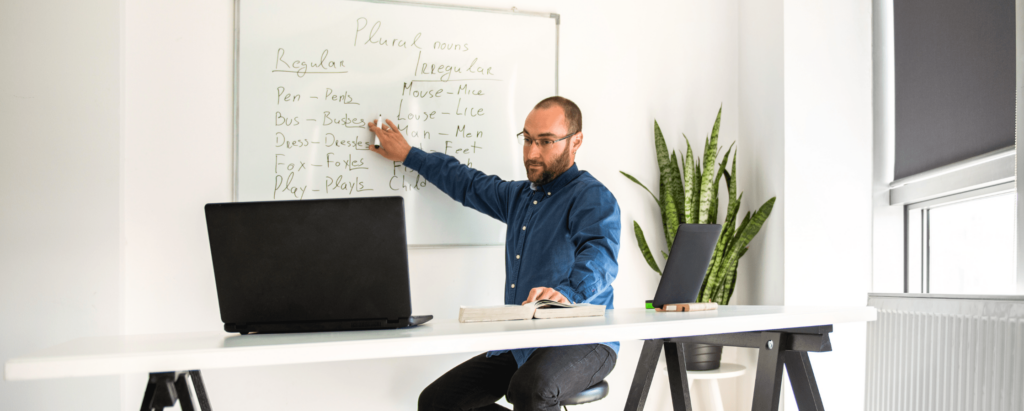 Teaching online is another simple way to earn a few extra bucks. You need to have a reliable internet connection, a knowledge of how to connect with students, and an ability to teach others with words and props. If you have this winning combination, you're well on your way to being able to start teaching online to students all over the world.
Outschool is the perfect platform to share your knowledge with eager students. This type of online learning platform gives the option for traditional and untraditional classes that need teachers and help located all over the world.
Being an online teacher is a great way to showcase your services and to help others learn. And if you manage to enroll enough kids in your class, you could easily surpass an extra $1000 a month – it's good money and rewarding work.
6. Transcription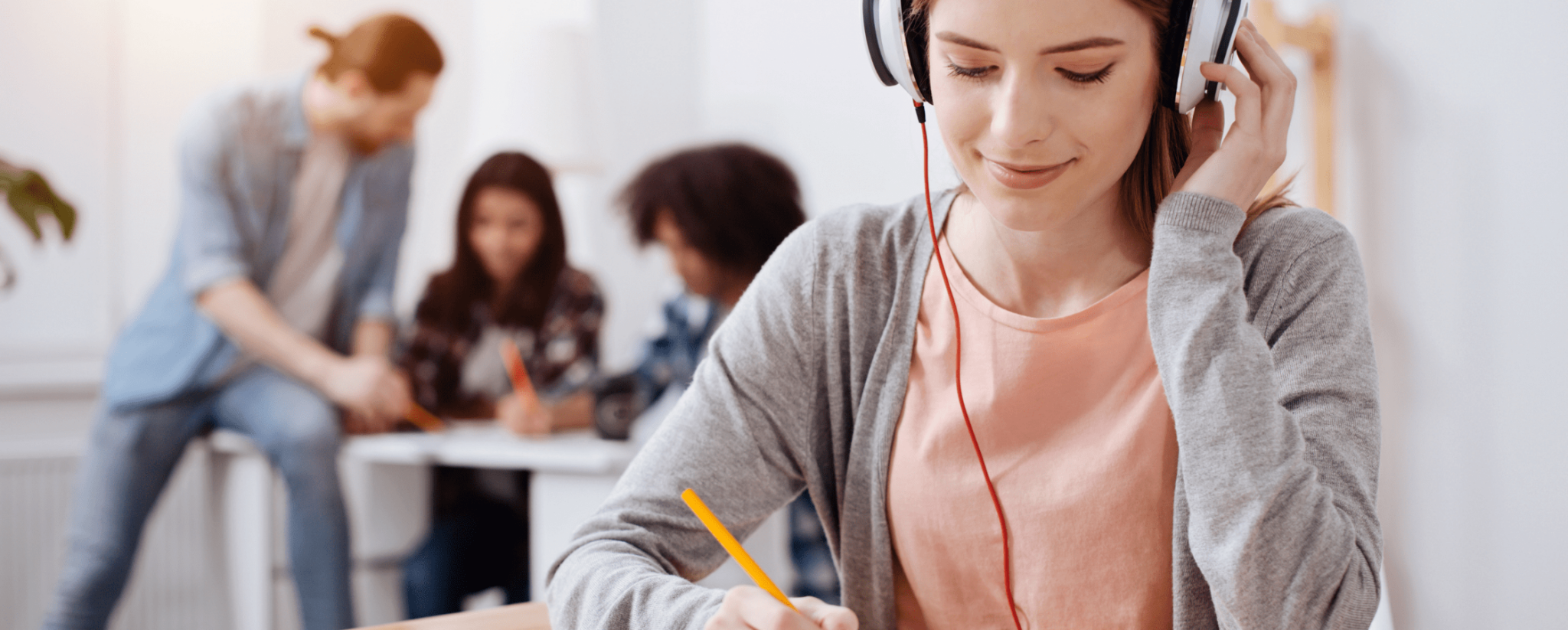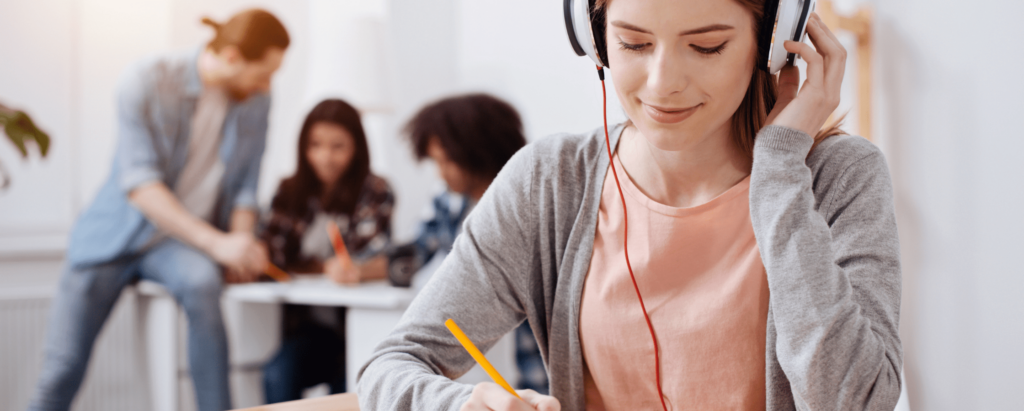 Fast typing skills are in high demand. If you can type 80+ words per minute, you might have the skills to be able to be a work-at-home transcriptionist. Transcribing is actually an industry that can supply a steady amount of work and pays very well. Many people actually do this for full-time work but it's easy to do as a side hustle as well.
Transcribeanywhere.com offers a completely free mini-course, where you can learn exactly what transcription is and why it's such an invaluable skill in today's digital world. You can also find out if you're a good fit for transcription and the things you need to do to get started.
Once you get faster at transcribing, you can step up your turnaround time, increase your earning potential and earn more than $1000 a month.
Recommended: 27+ Amazing Transcription Jobs For Beginners
7. Bookkeeping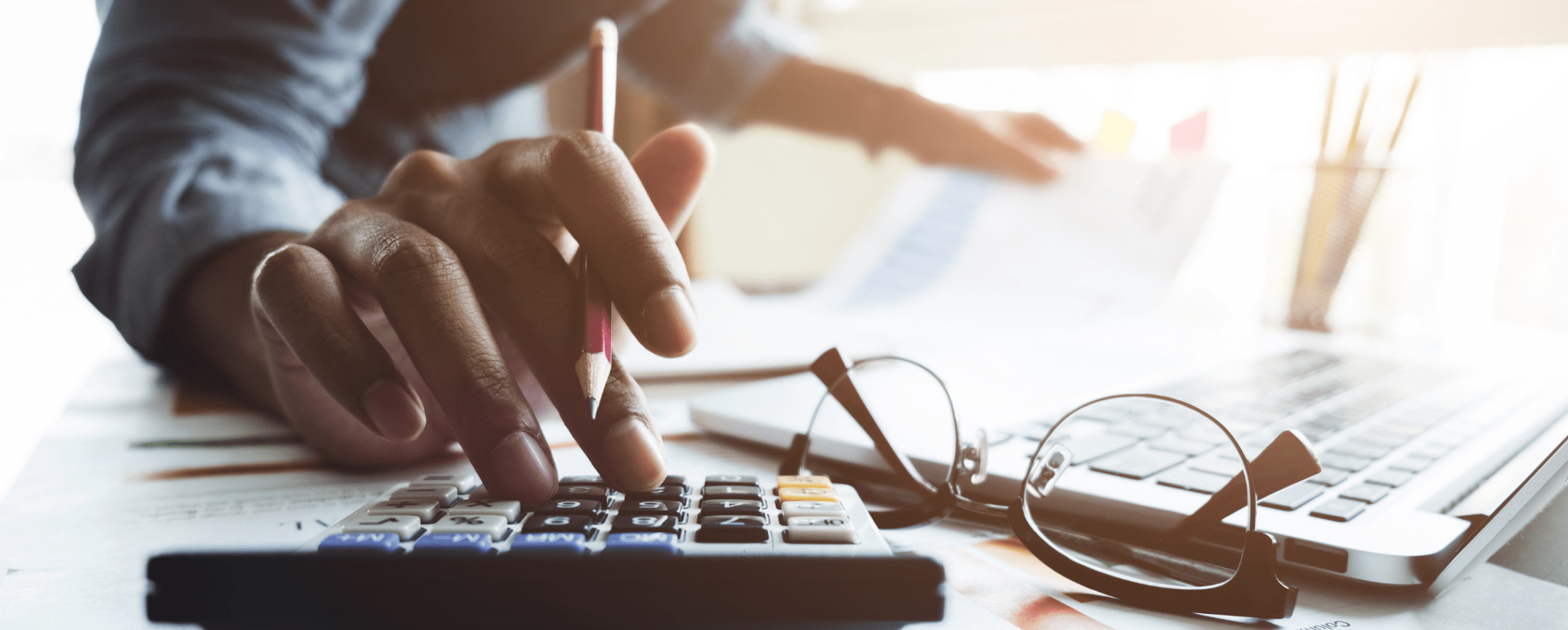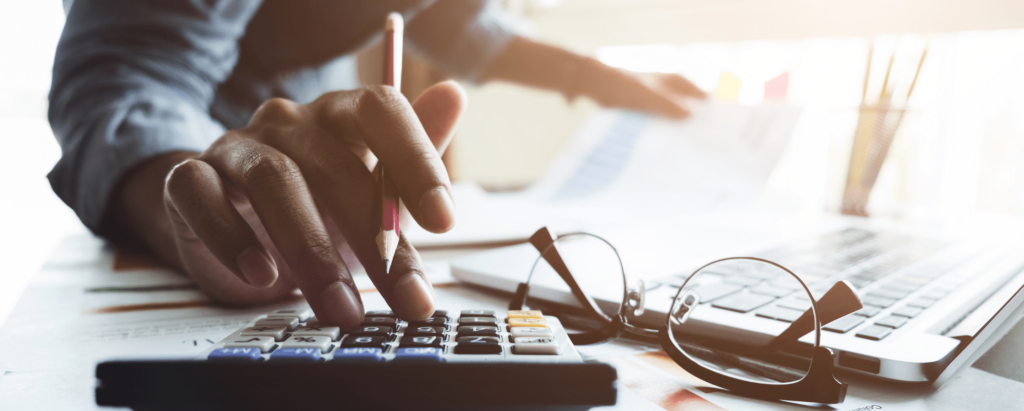 Another great way to earn extra income is to look into becoming a bookkeeper. And if you're thinking that you don't have any skills as a bookkeeper, there are actually so many different parts to this job that you might not be aware of.
Finally, Be Your Own Boss
Take the FREE workshop from Bookkeepers.com and find out exactly how you can start your very own Digital Bookkeeping Business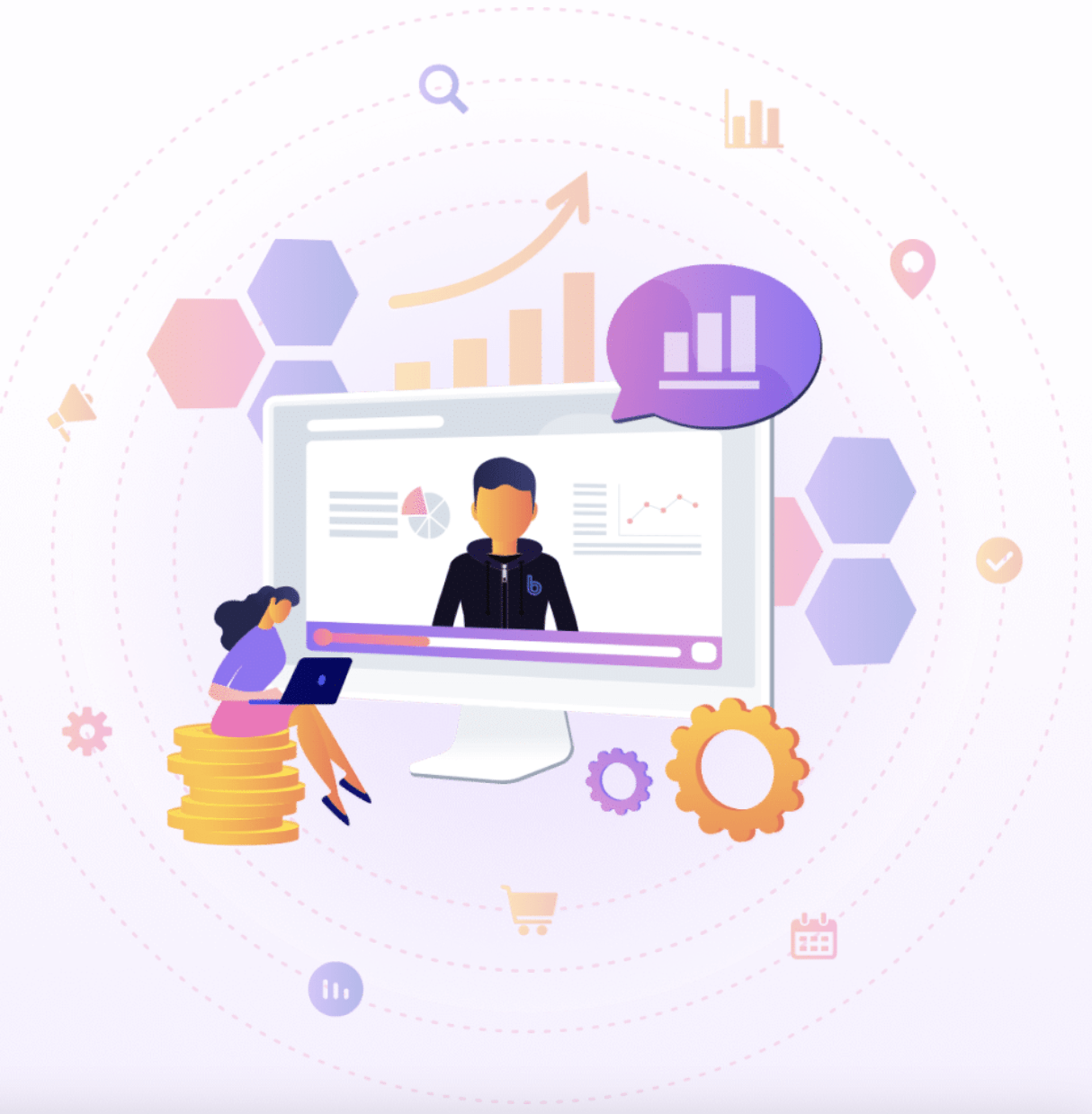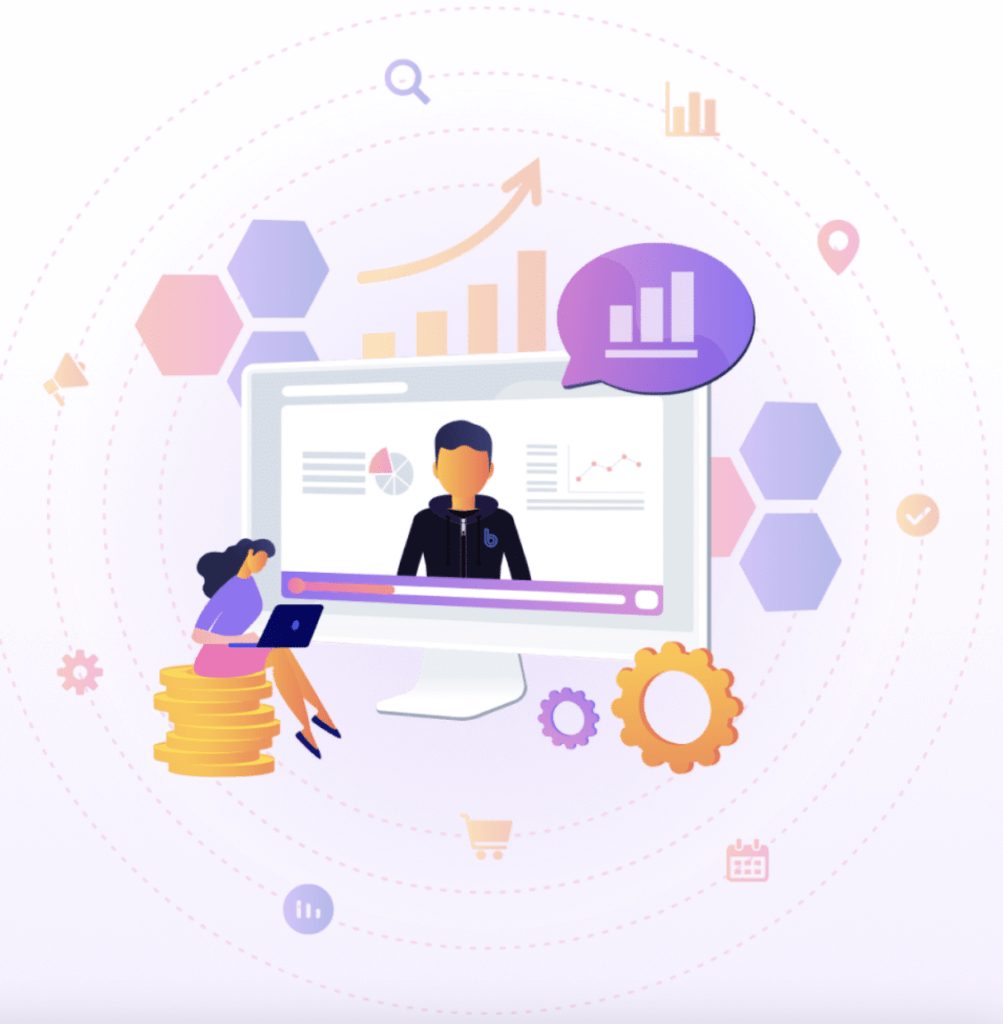 Some bookkeeper jobs don't have accounting attached to them at all so make certain that you read all the requirements and apply for the job that fits best.
Bookkeepers.com offers a great resource page and information to help you scale your monthly income. They also have an awesome free course to see if you've got what it takes.
8. Proofreading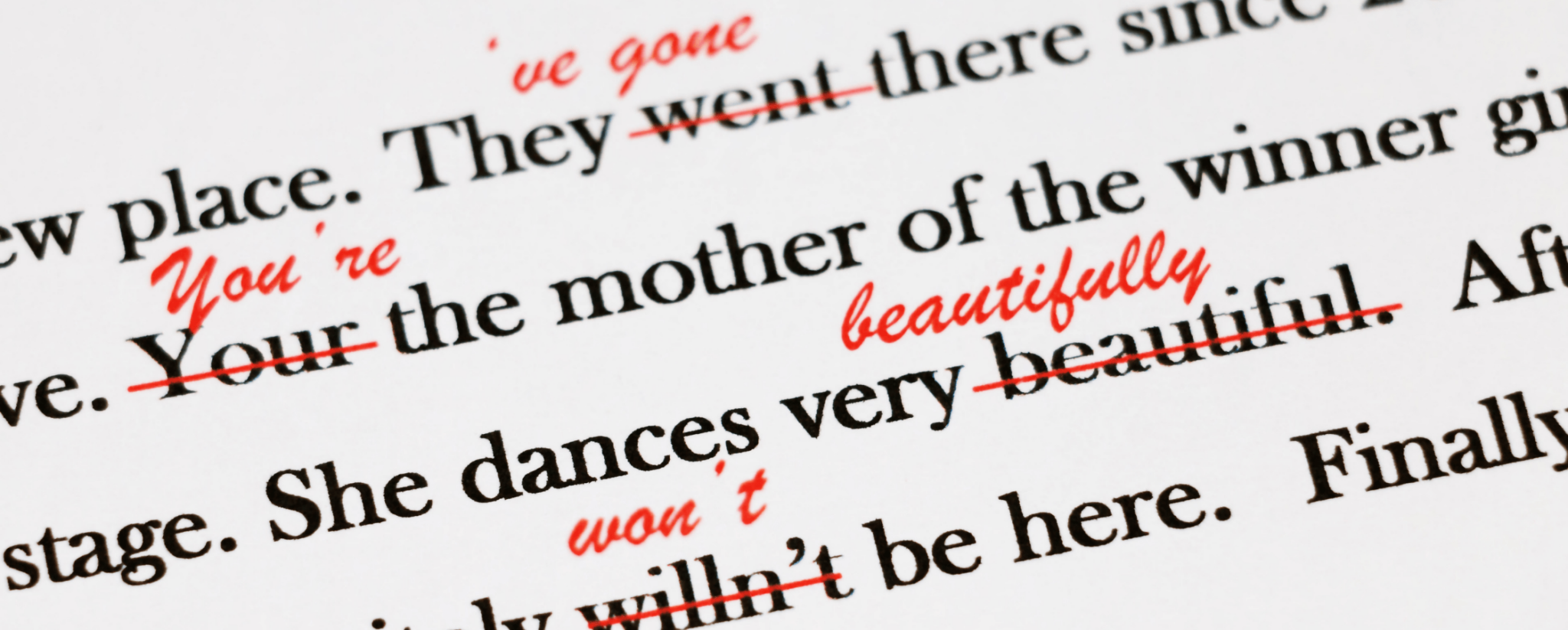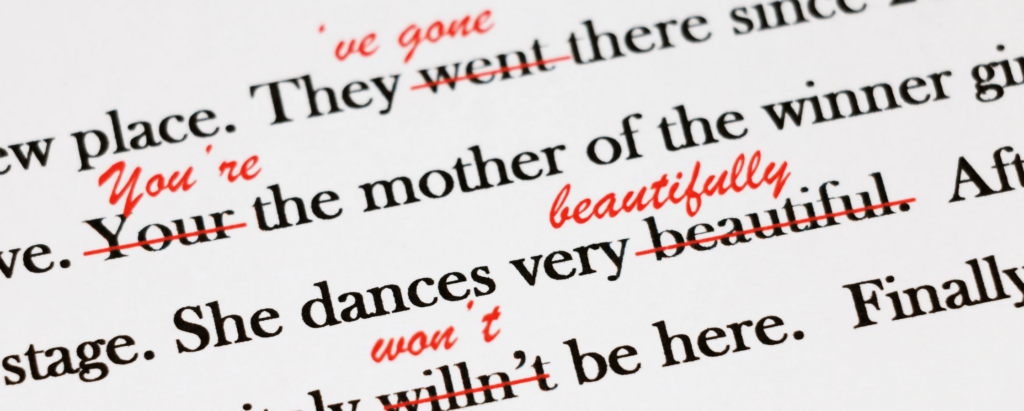 Get out your red pen and try to find all the mistakes that you can. Proofreading is an awesome side gig that can be a decent hourly pay. And being able to sit at home on your couch and correct the grammar of others sounds like a pretty sweet gig as well.
Learn How To Start Your Own

Proofreading

Business
Alicia made $1,100 the first month after she graduated from one of Caitlin's proofreading courses – even while she was still working full-time at her retail banking job!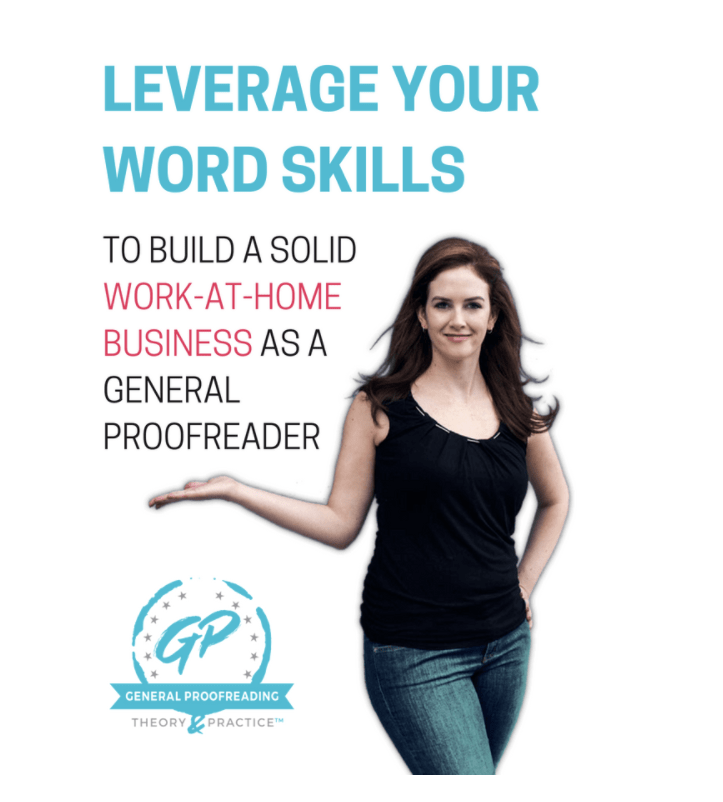 Proofreadanywhere.com is an amazing online resource that will give you the details on how to get started on this simple side hustle and potential career (and I type this knowing that you might be proofreading this as well – be kind!).
Recommended: 43 Awesome Online Proofreading Jobs For Beginners
9. Food Delivery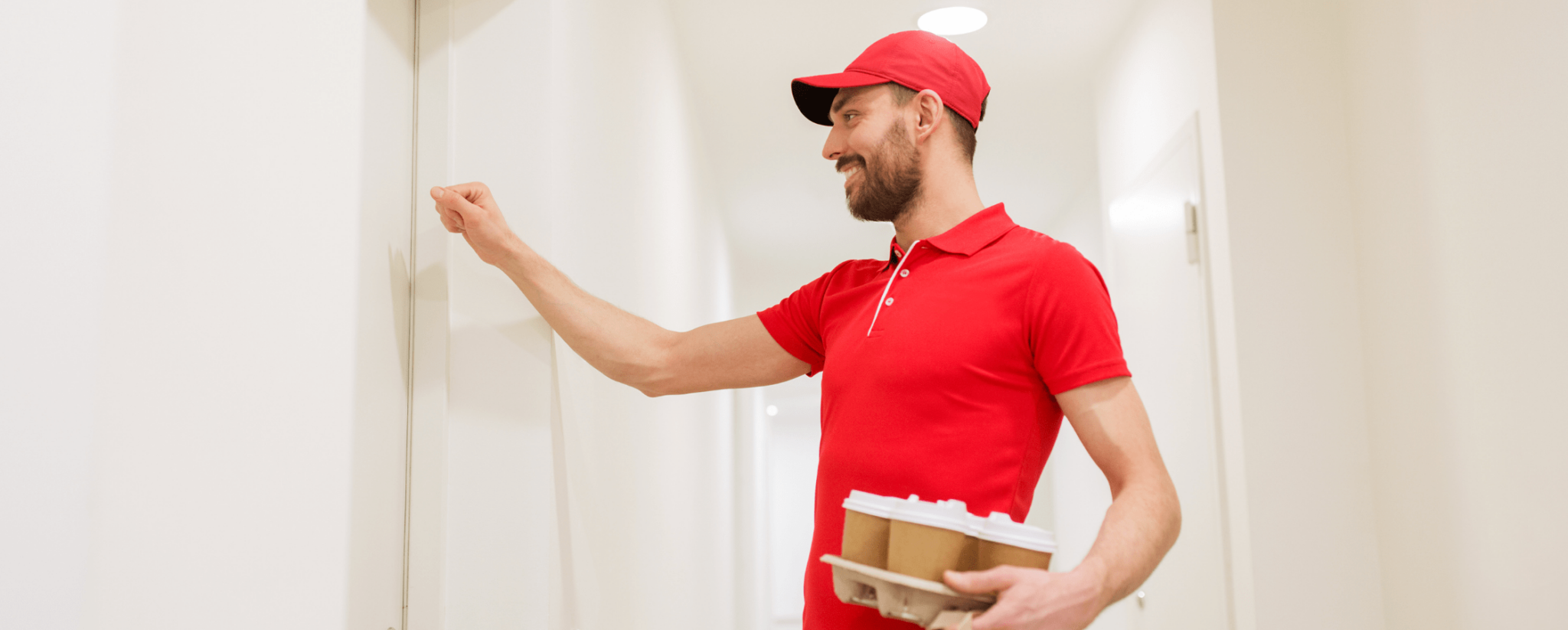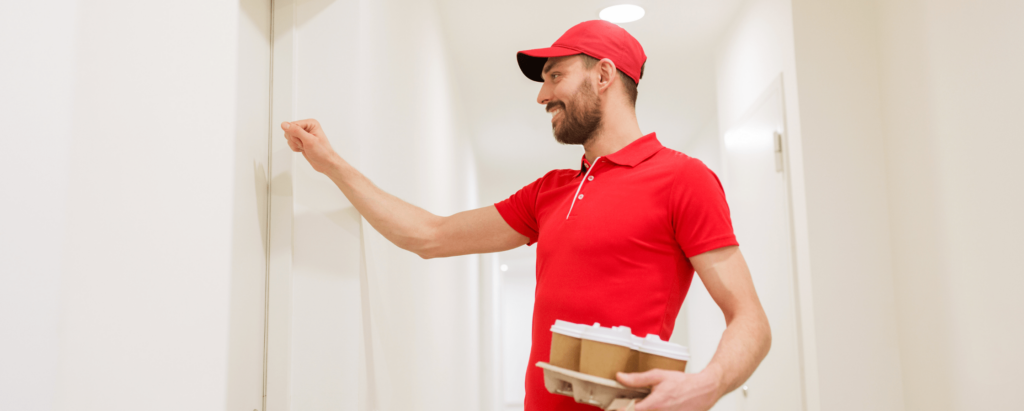 We live in a world of foodies. Everyone loves to eat, and I totally understand and appreciate that. Food is good, and good food is even better. But who wants to get out and about to get their own food? Thankfully for people needing work, not a lot of people want to go pick up their own grub.
This is where the food delivery side hustle is really picking up steam. If you have a car, and time on your hands, you can make some extra cash during the dinner rush quite easily. Companies like Instacart, Postmates, and Uber Eats are all legit food delivery companies that will pay you money and let you keep any tips, too.
10. Uber/Lyft Driver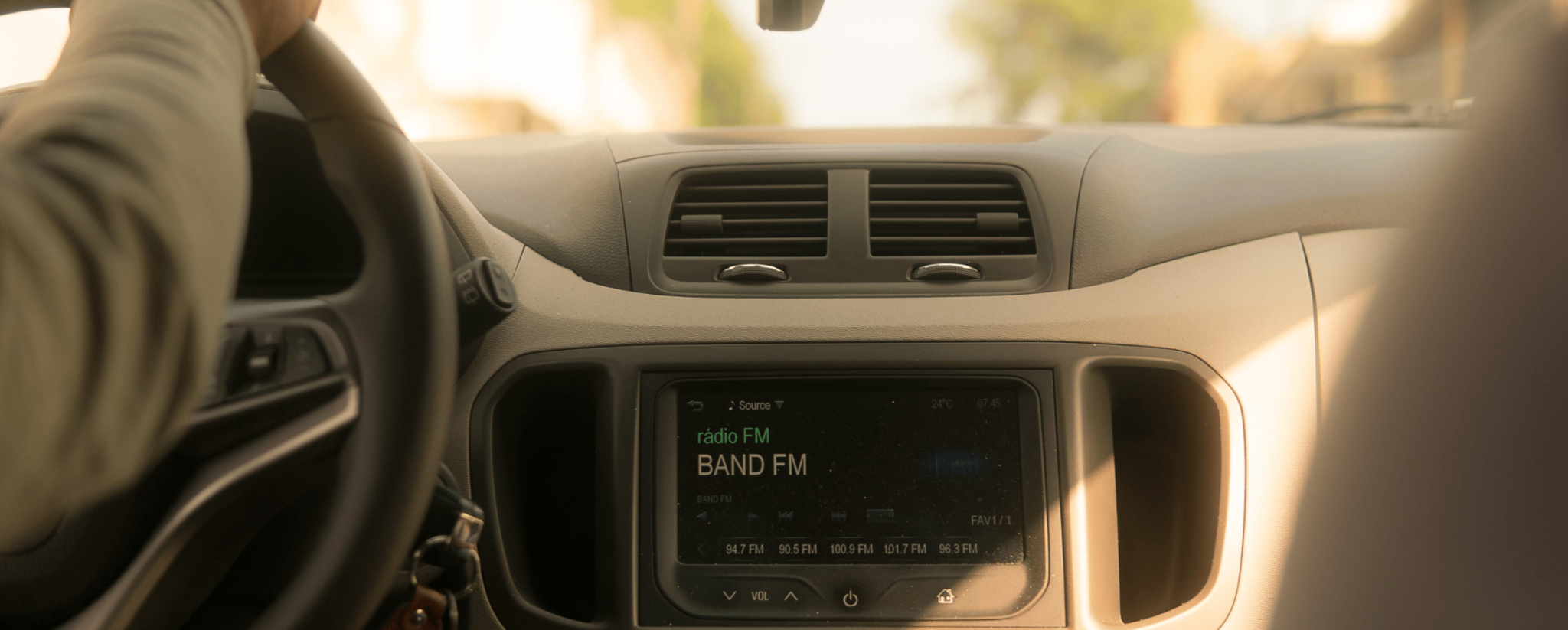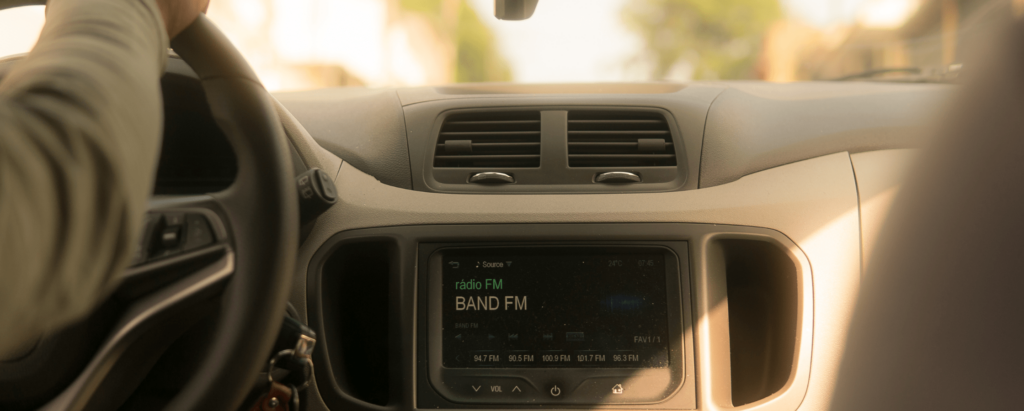 Vroom, vroom. People still need rides to and from all their appointments, the airport, and just random places around town. And don't forget about all the people that don't want to drink and drive after leaving the bars on the weekends.
Why not earn some simple money by becoming an Uber or Lyft driver? All you need is a valid driver's license, a car, and car insurance and you can tootle people all over town and make money while doing it.
11. Airbnb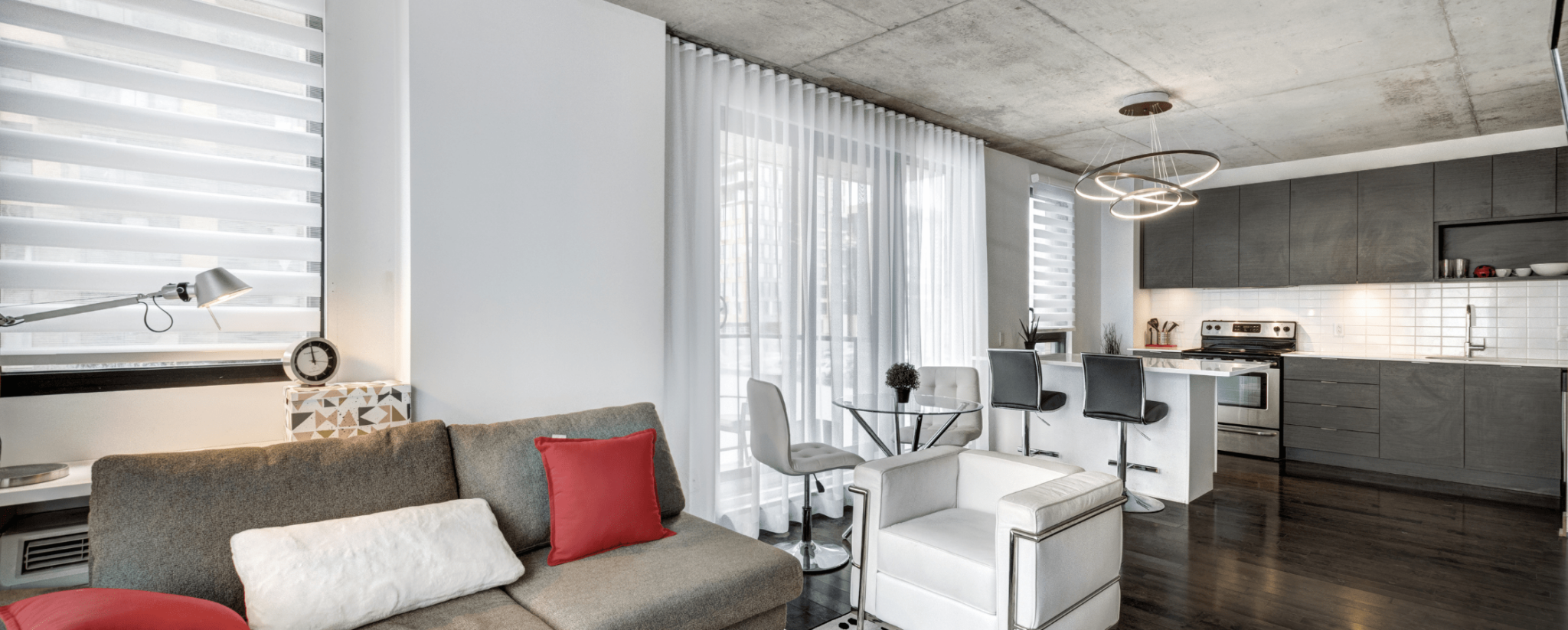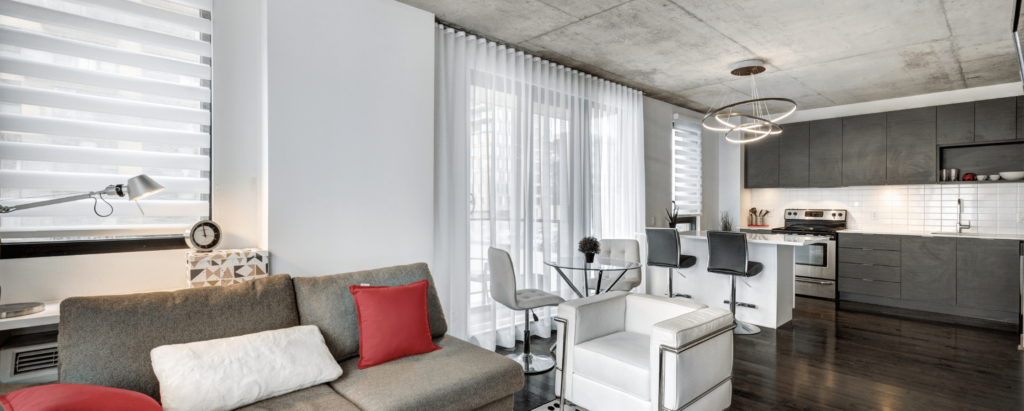 The future of Airbnb is looking bright. As people love to travel and are looking for clean and safe spaces to stay in, they're turning more and more to the offerings of Airbnb.
If you have space in your house to offer up, you can earn money quickly for those who might be passing through. The Airbnb company will keep a portion of the bookings but it's still a pretty sweet deal for putting some cash in your bank account.
If you own a property in a prime location and show some flexibility for available dates, you could easily earn an extra $1000 a month fast with Airbnb!
12. Online Surveys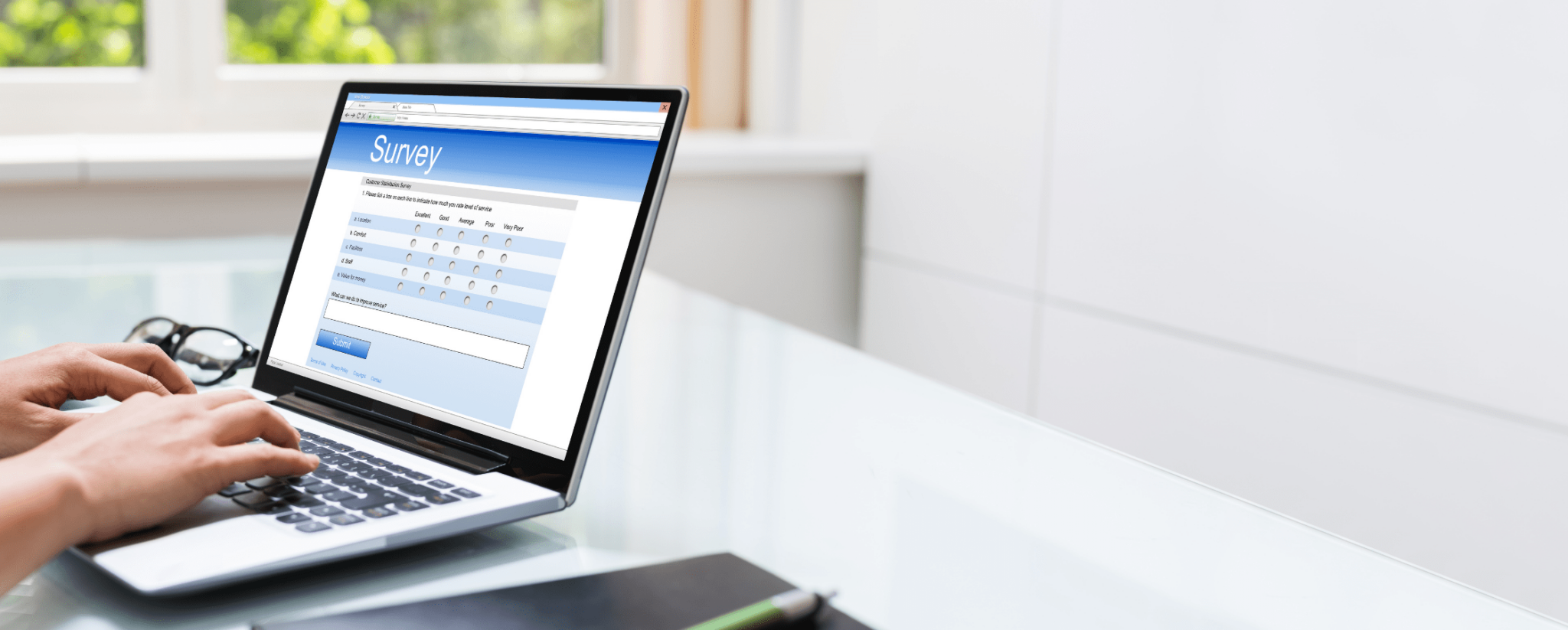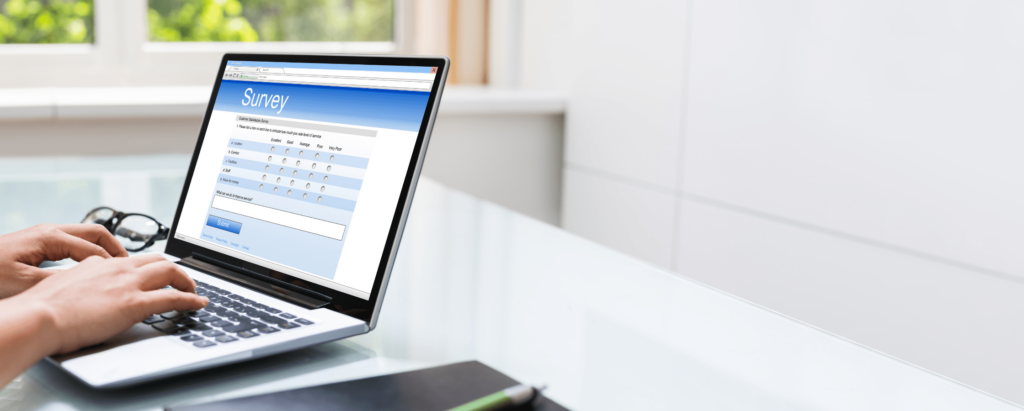 Have an opinion or thought? Get paid for it! Online surveys can be a simple way to make money. It's not a way to get rich quickly but you can get paid for your opinion and thoughts. There are a lot of online survey site companies that either payout in cash or as a gift card (which can easily be liquidated into cash) that you can use at hundreds of merchants.
Get $5 For FREE Right Now
Signup to the greatest rewards platform on the internet and earn a $5 welcome bonus…
Earn more with cashback on all your purchases, watching videos, playing games, and taking surveys. Some users can make an extra $200+ per month!!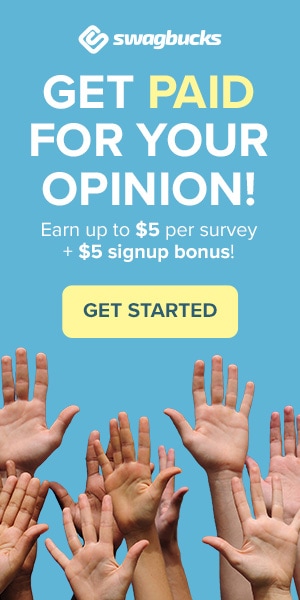 Some of the most popular online survey sites include Inbox Dollars, Swagbucks, and Survey Junkie. They all offer different perks and payments, but the good news is that you can do them all at the same time.
You will need to complete a lot of surveys to earn an extra $1000 a month, but it is possible, especially if you cut back on your TV boxset marathons!
13. Caregiver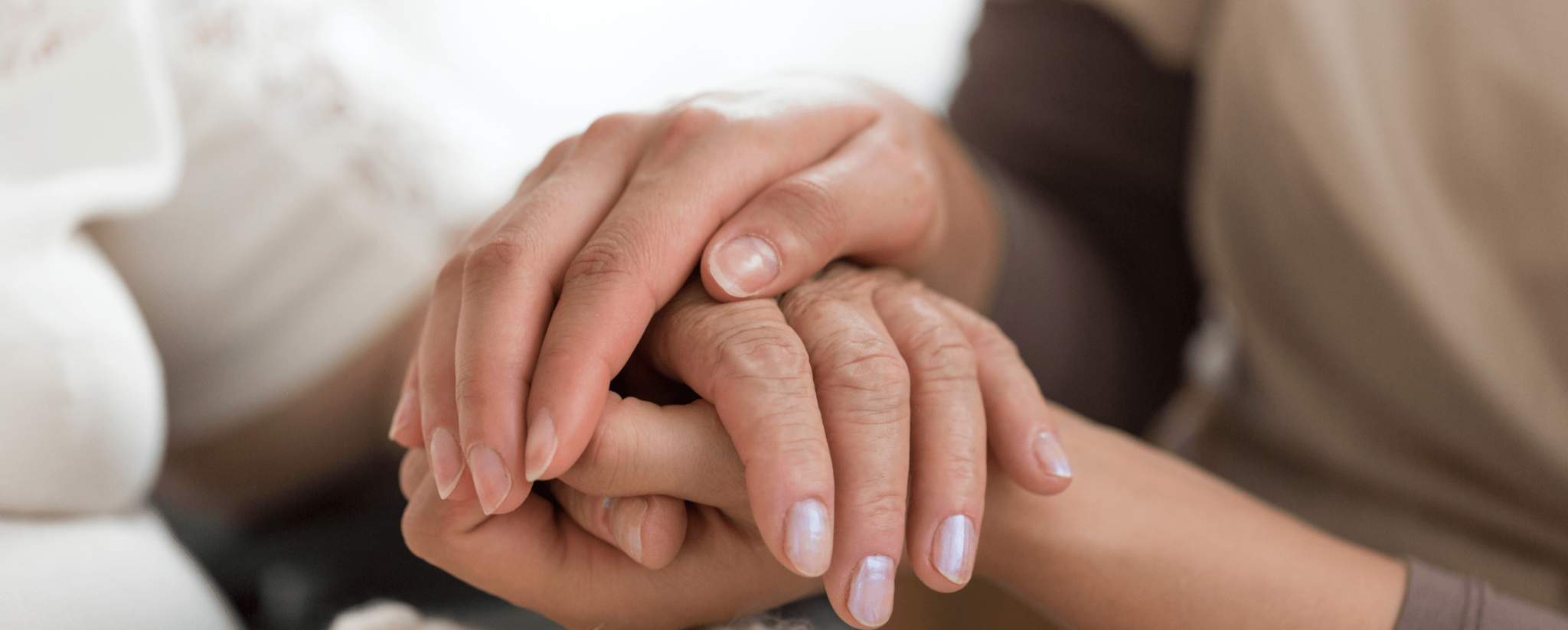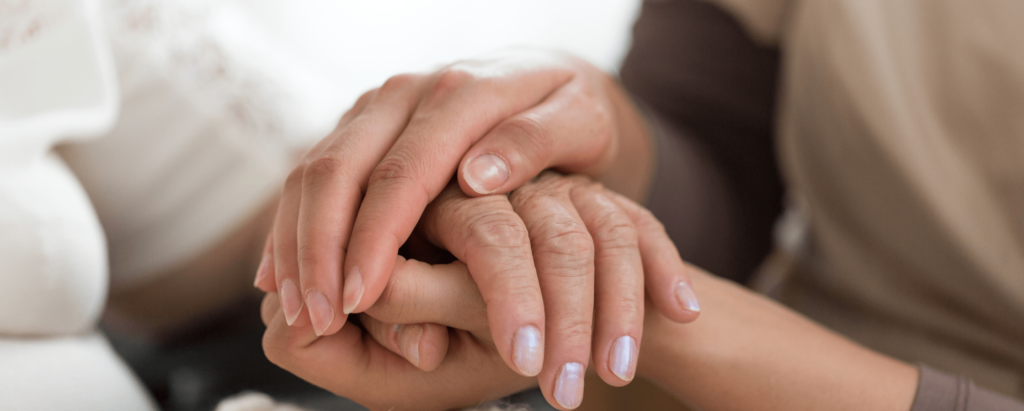 Share the love and become a caregiver in your town. This can mean that you help someone with grocery shopping or run other errands. Or maybe just stop by on any given day and help out with their lawn care service or other outdoor needs.
Setting up an account on Care.com is an easy way to notify people in your area that you're ready and able to help out with needs while also looking for jobs that people are looking to fill, too.
14. Pet Sitter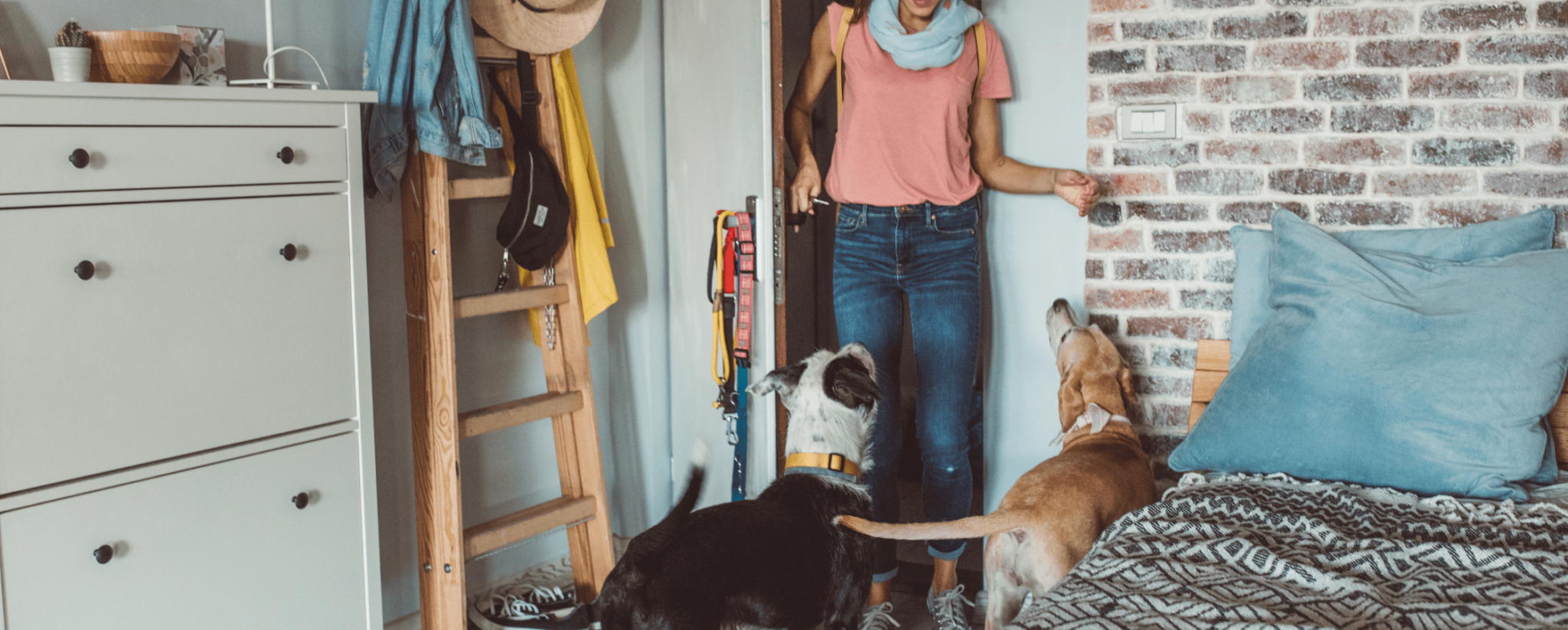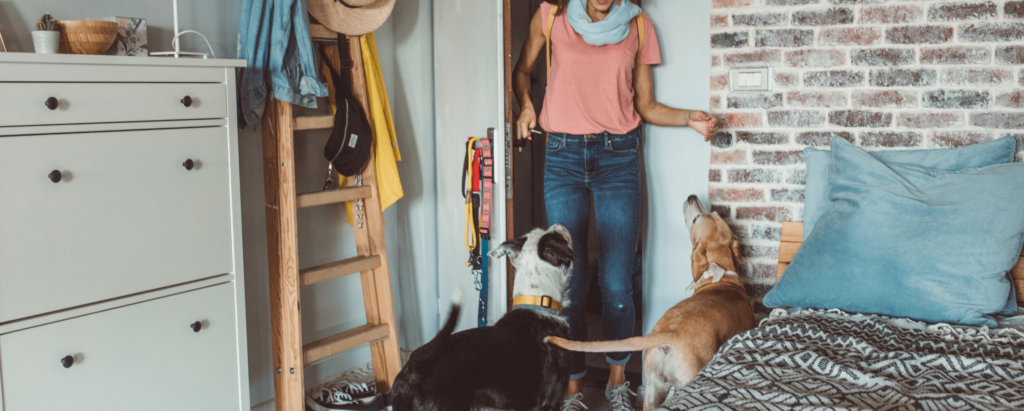 Here kitty, kitty! Have a soft spot in your heart for all the animals of the world? You're not alone. Literally, almost every household in America tends to have a pet at some point in time or another. But this doesn't mean that they can take care of them all the time.
At some point or another, they'll be going on trips or might need someone to go by their house to let their dog out for the day. All of these services are needed, and people are willing to pay for them as well.
Two of the main pet sitter services online are Care.com and Rover.com. You'll find job needs that are posted in your area and you can also advertise your services, too.
15. Baby Sitter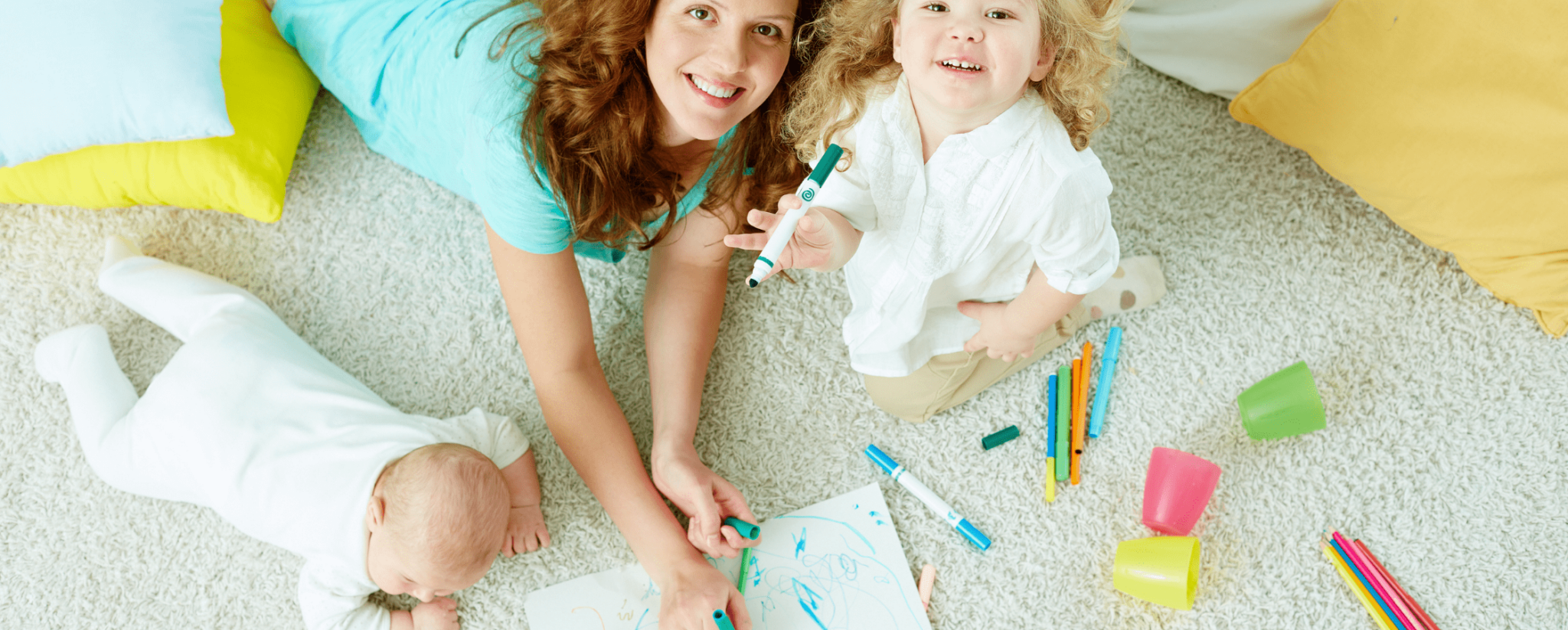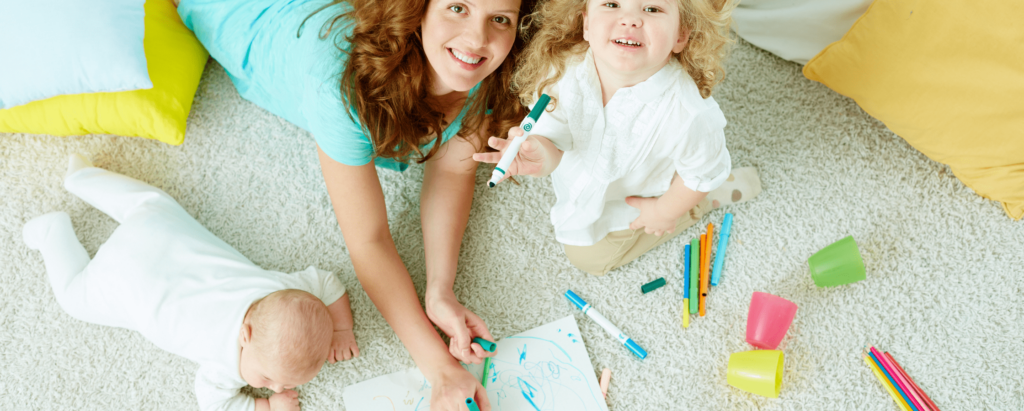 Kids are such amazing little people. And if you're great with kids, use those skills to become the top babysitter in demand. Parents are always needing a date night or a night out with friends and for that to happen, they'll need help with their little ones.
For that reason, set up an account on Care.com and highlight why you're the perfect person to spend the night hanging out and taking care of their child or children. Getting paid to play games or watch movies with the kids sounds like a pretty sweet way to earn extra money!
Recommended:
16. Amazon Seller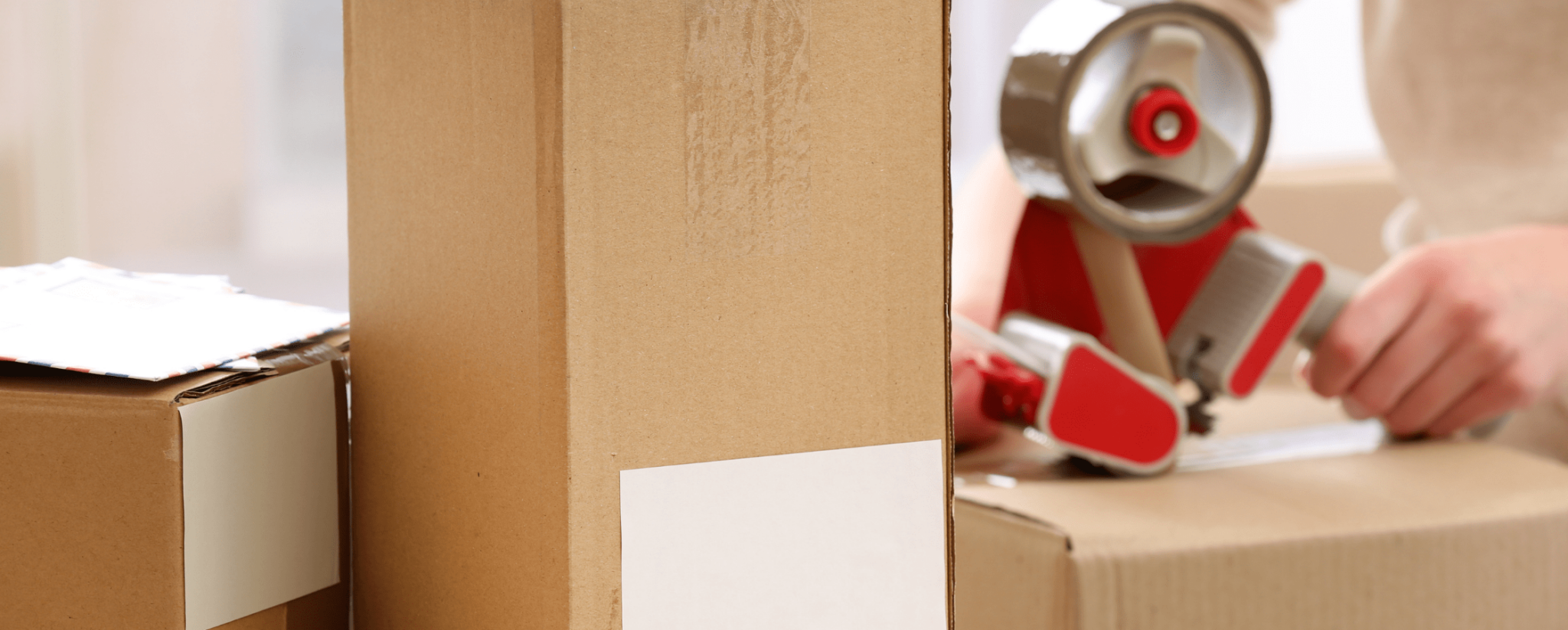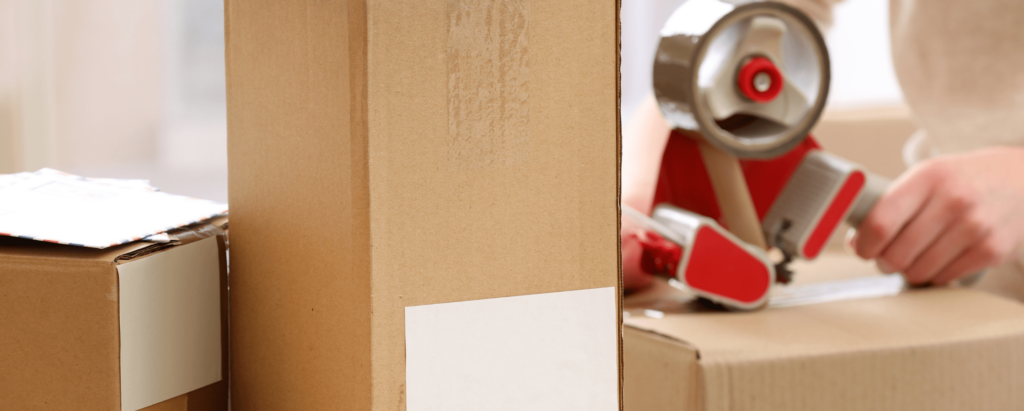 Amazon literally dominates the online marketplace. Everyone who is everyone uses Amazon for just about everything! So why not use that to your advantage? You can easily find items to sell online that can bring you easy and passive income.
If you have an idea of an item that will sell big, why not capitalize on it? There are so many ways that you can list items on Amazon to make money fast. People will buy all day long on Amazon and are constantly looking at ways to spend money online to find the perfect product that they want.
17. eBay Seller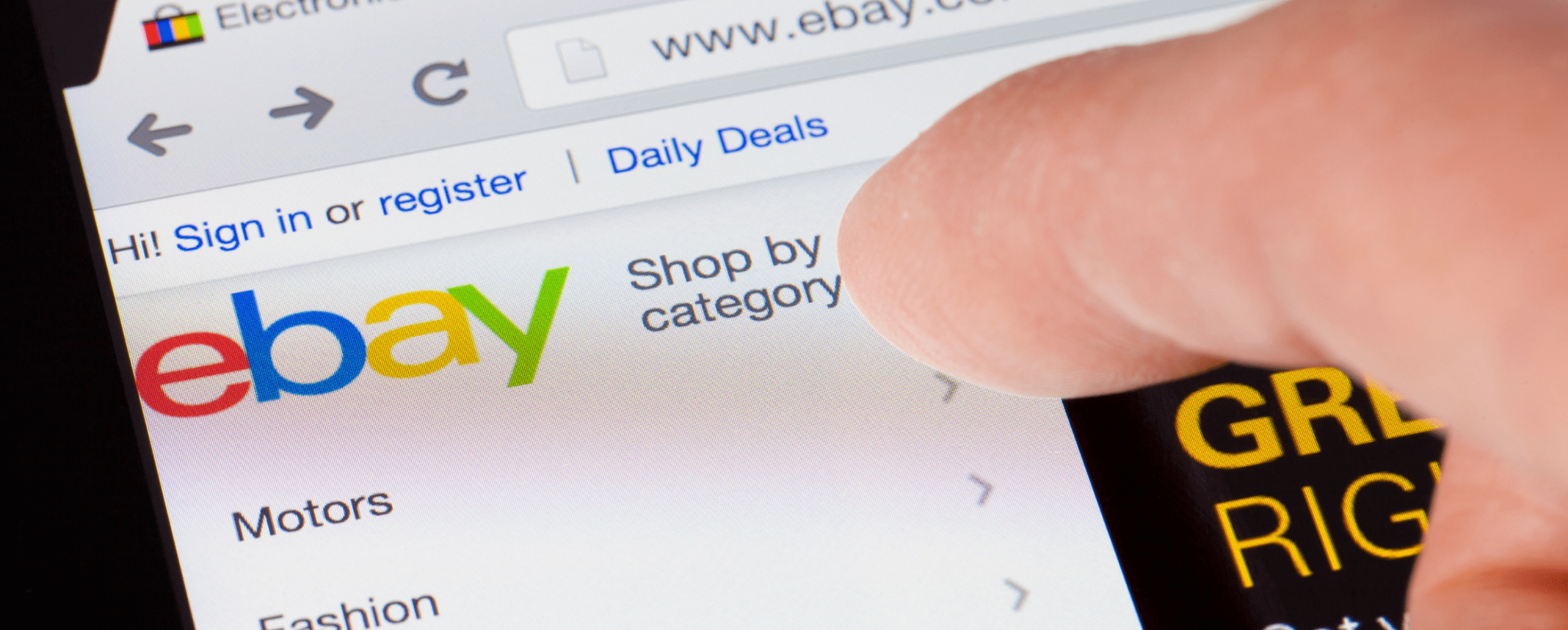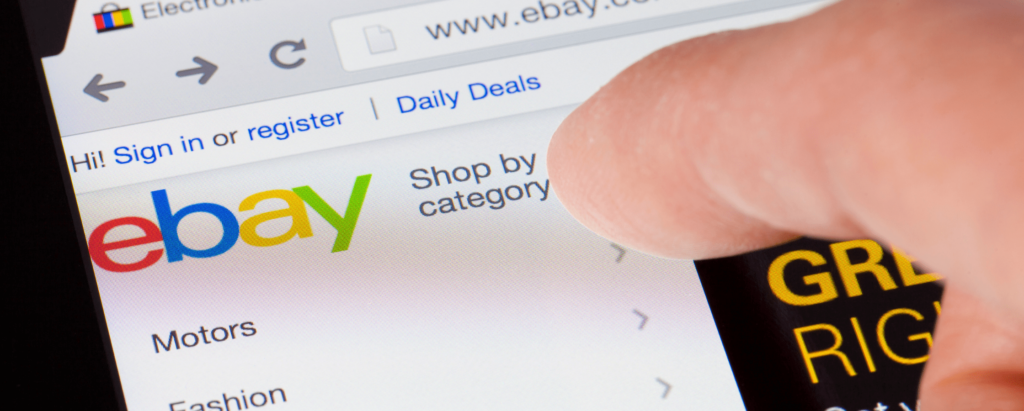 eBay is still a big deal! People love that thrill of feeling as though they are "winning" when they buy items. The fact that it has an 'auction feel' is part of what draws people into still buying on eBay.
eBay is a great way to list items that you want to sell and have that "wait and see" moment. Some of the items you can move quickly but others you can have online for a few weeks as well. Just do your research and make sure to sell items that are popular and allow for a decent profit margin. Fidget spinners are a bit 'last year' so you'll need to find something else!
Recommended: Best Selling Brands On Poshmark
18. Flea Market Flipper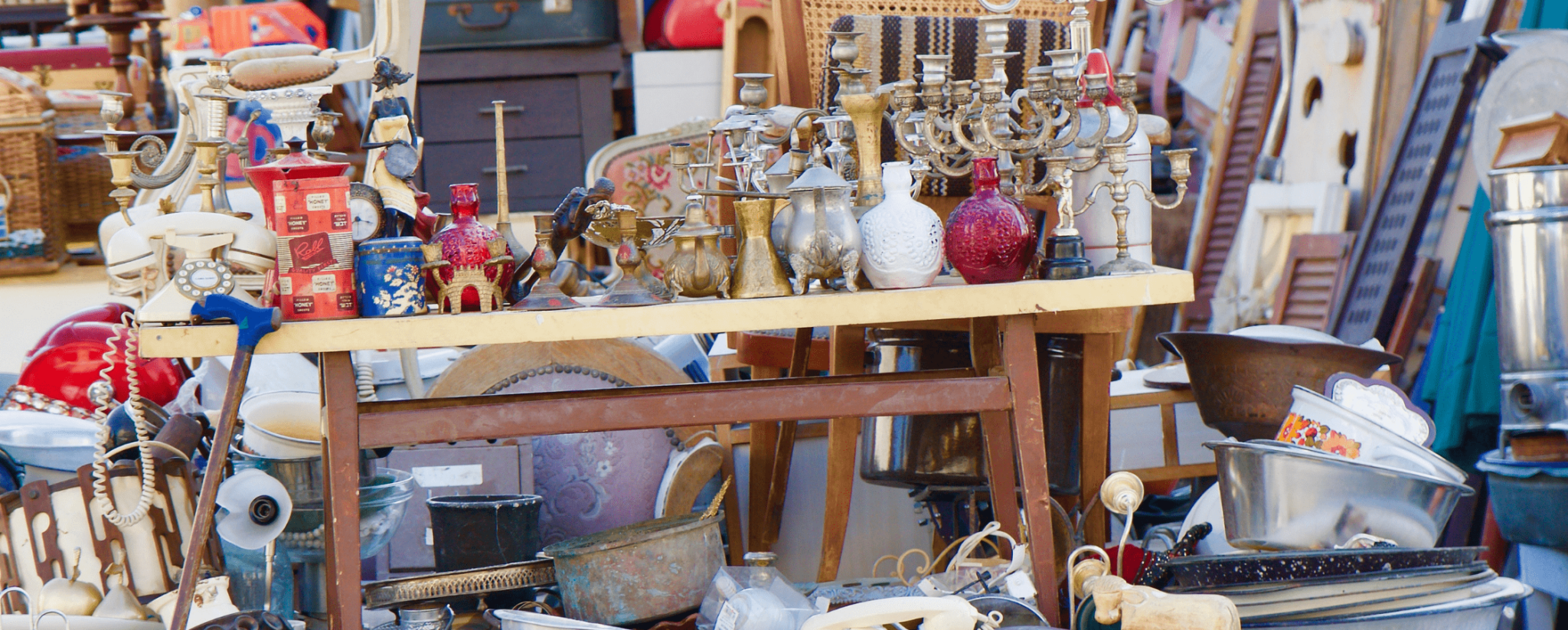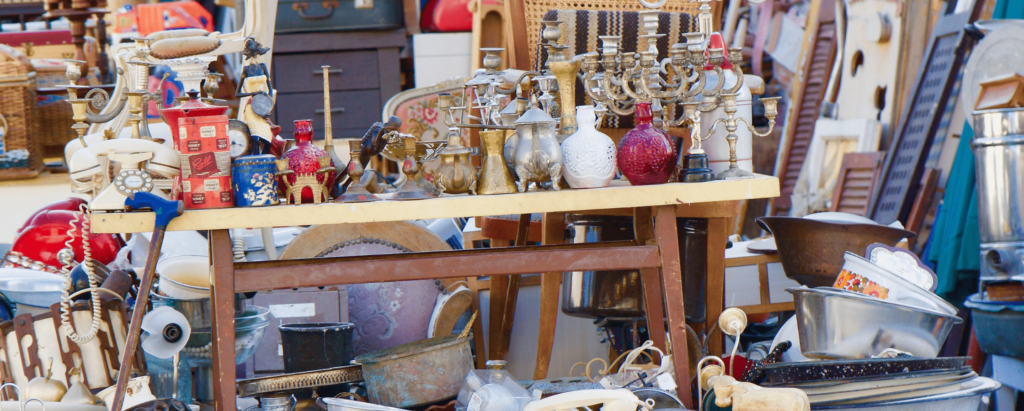 Who loves to find a good deal?
If you're a bargain hunter, you're not alone.
And if you have an eye for deals or antiques, snatch them up and post them online for others to buy. Scouring the local stores for hidden deals is a fun way to have a scavenger hunt daily and is addictive as well. Once you find an item that you know you can flip and make a profit, capitalize on that and make the most money you can possibly make.
Flea market flipping is something that you can easily learn how to do, and if you get it right, you could earn in excess of $1000 a month.
19. Course Creator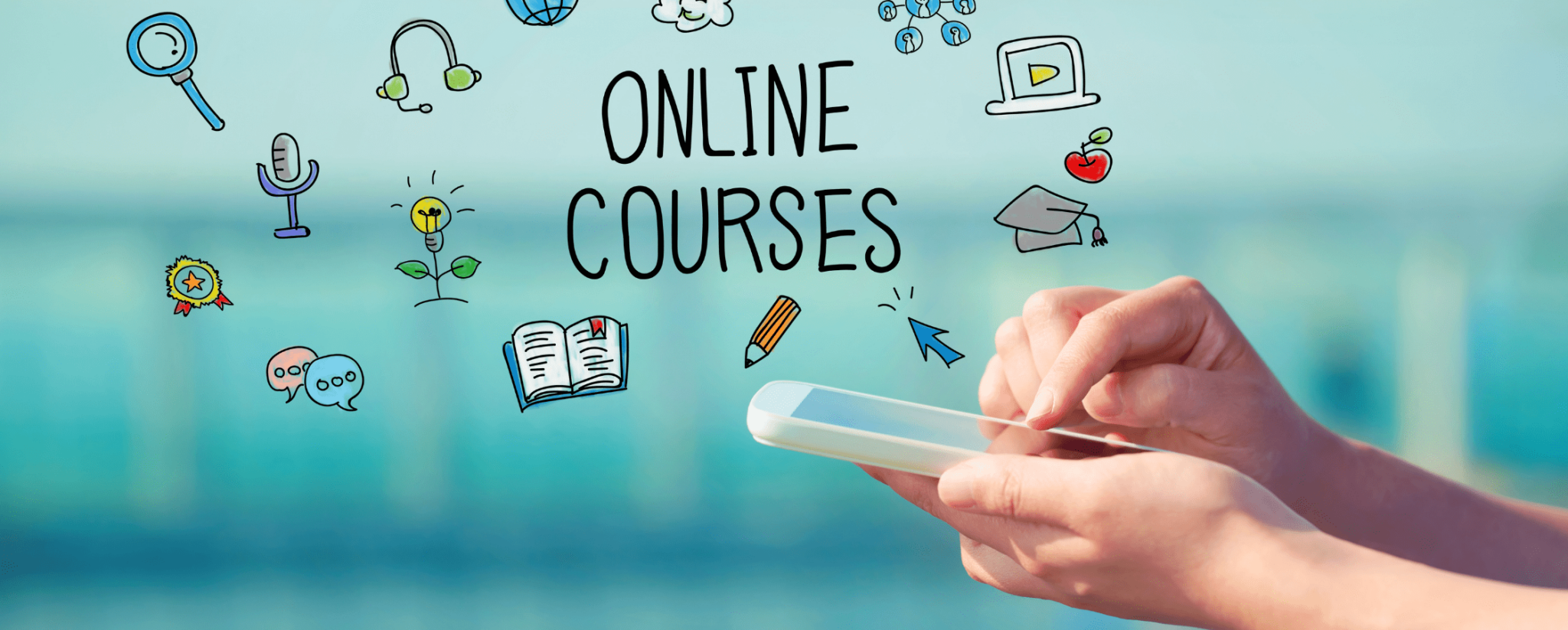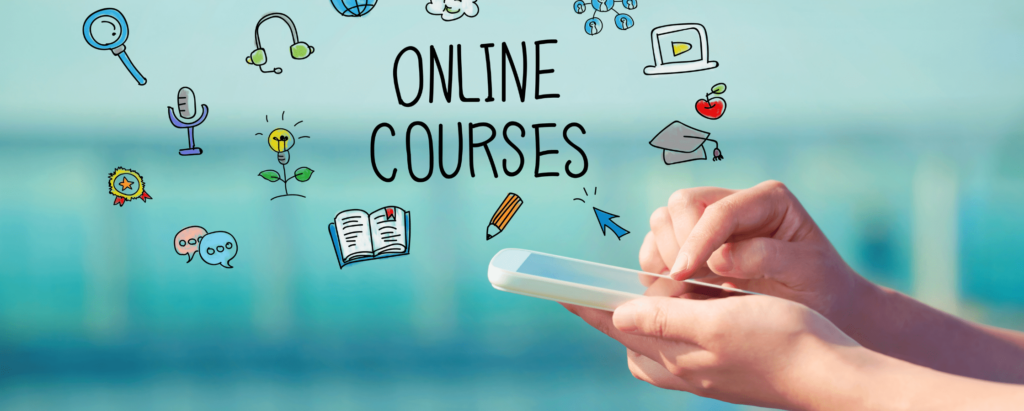 People love to pay for knowledge. And there are tons of people out there that are addicted to buying courses and are constantly ready to pay money to learn something new. If you are particularly knowledgeable about a topic that you can share with others, people will give you money for that information.
Using an online course creator platform like Udemy and Teachable can help you create online courses fast that looks professional and will easily transition into sales. And once you create a course, it's an easy way to set up a passive income stream for years and years to come.
Many course creators comfortably make over $1000 a month, and some even have multiple courses which further increases their income and helps them make additional quick money for the work they've already done.
20. eBook Seller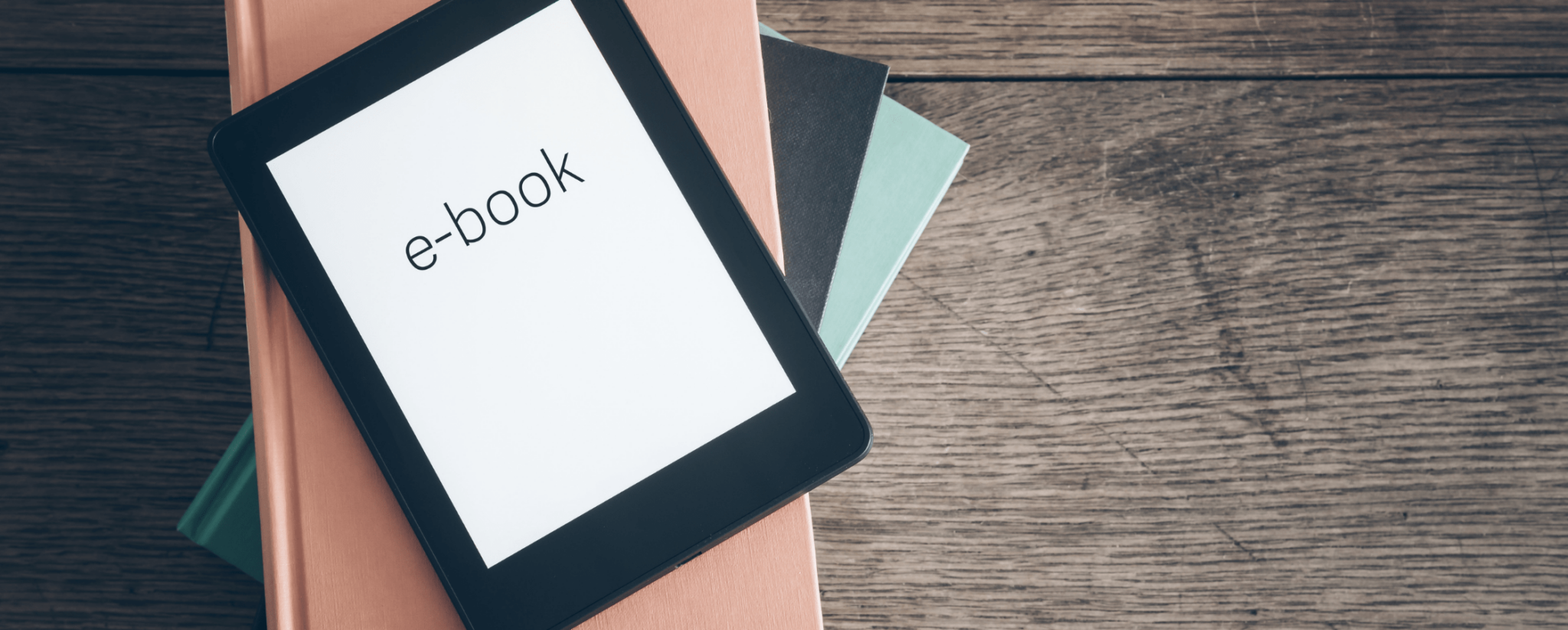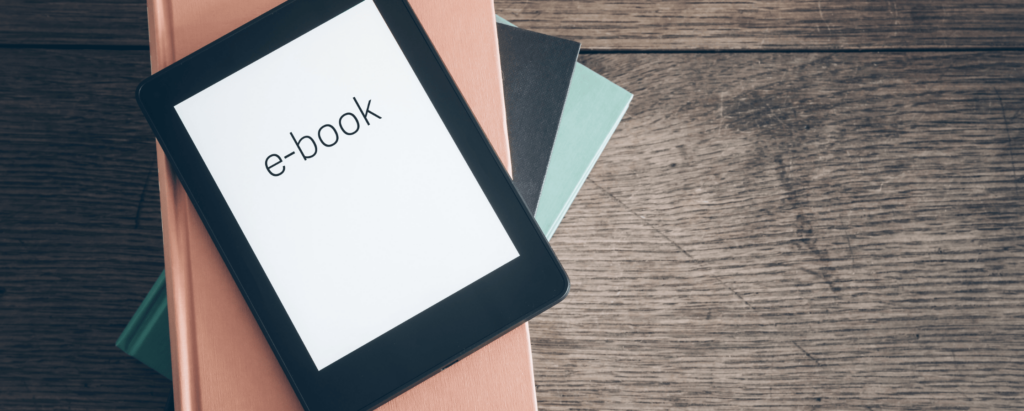 Writing a book can seem daunting but thanks to the Internet, anyone can become a published author. What used to be the norm to find a publisher to help get your written words out there for others to read is no longer the case.
You can easily write your own book and format and publish it online, all without having the help of others. And like most things online, once you've created it and had the book published, it can sell and sell over and over again. That extra $1000 is real money that could become a totally passive income.
21. Niche Website Flipper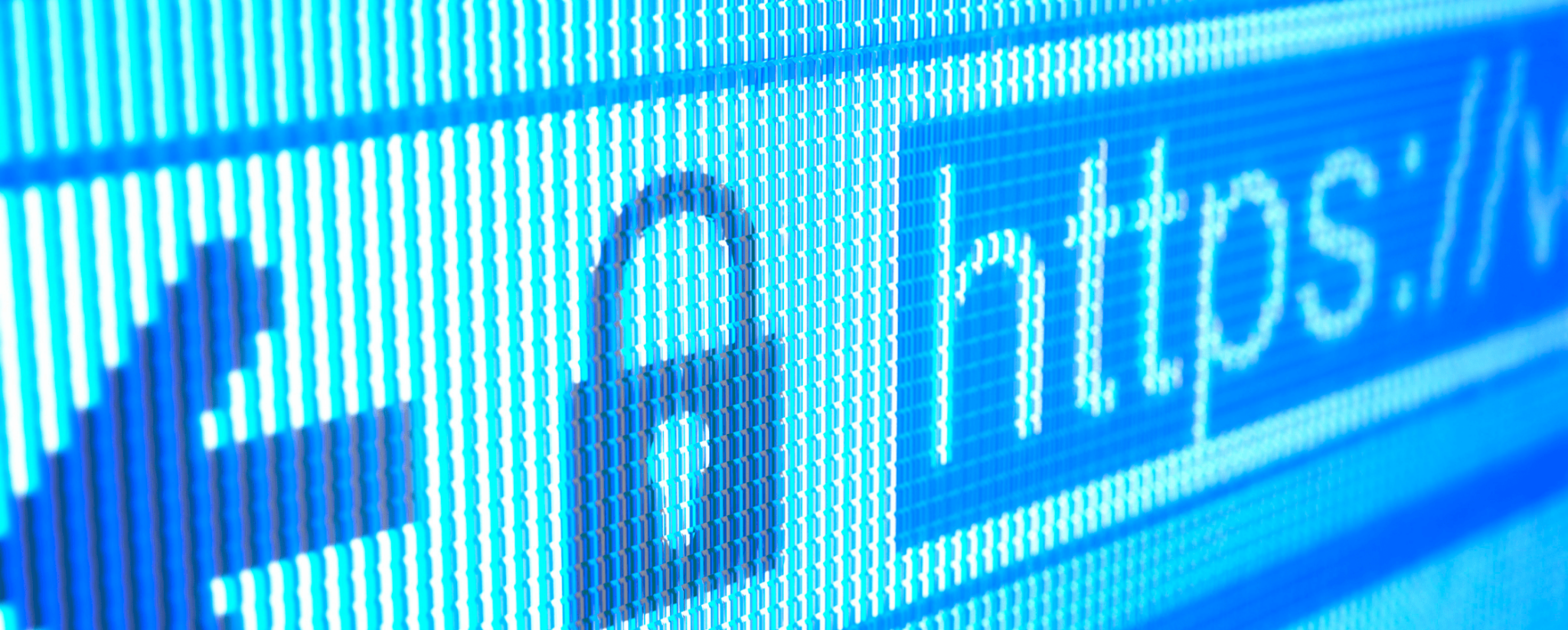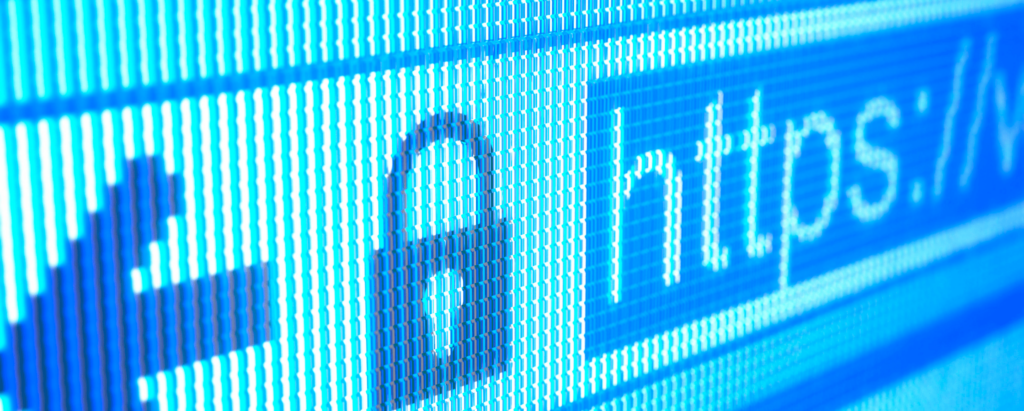 You've heard of flipping houses, right? Did you know that buying online URLs and blogs that can be flipped is a really profitable business as well? If you have an eye for good websites that have potential, you can flip them, drive in more traffic, and sell it later for a much higher profit.
This is something to keep in mind because there are always blogs and websites that are for sale. You can make some easy money fast if you have the knowledge and experience on how to create great websites and increase overall engagement.
If you head over to MotionInvest you can find some great sites that have been pre-vetted and are in prime position for a profitable flip.
22. YouTube Channel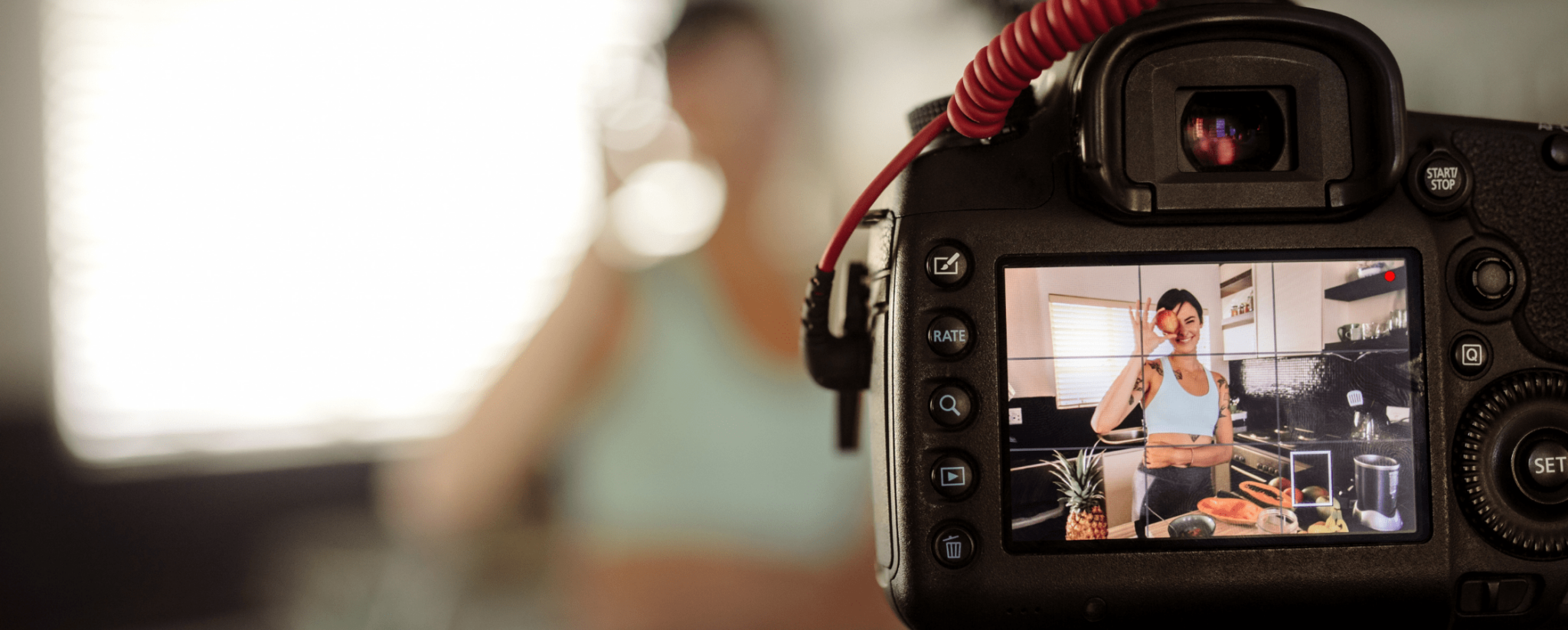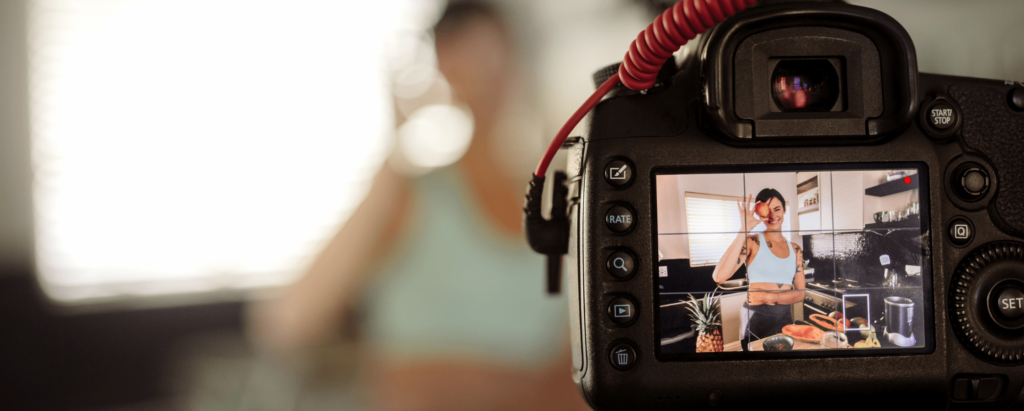 Videos are a great way to build an audience. If you want to earn money with your videos, starting a YouTube channel can be a great way to do just that. There are many ways that you can build traffic to your YouTube channel and this is something that you'll have to learn over time.
It's still the same mindset as growing your blog, but you can monetize your YouTube channel, too. Once you hit a certain number of subscribers, each viewing of your video will go towards you earning that extra $1000 a month.
Creating original content on subjects that are popular is the best way to grow an audience. If you can put a unique spin on the way you deliver information it will help garner engagement and positive responses.
It's also a great idea to invest in some decent equipment to improve the quality of your productions. I just purchased some pretty sweet gear, and it didn't break the bank. Check out my setup: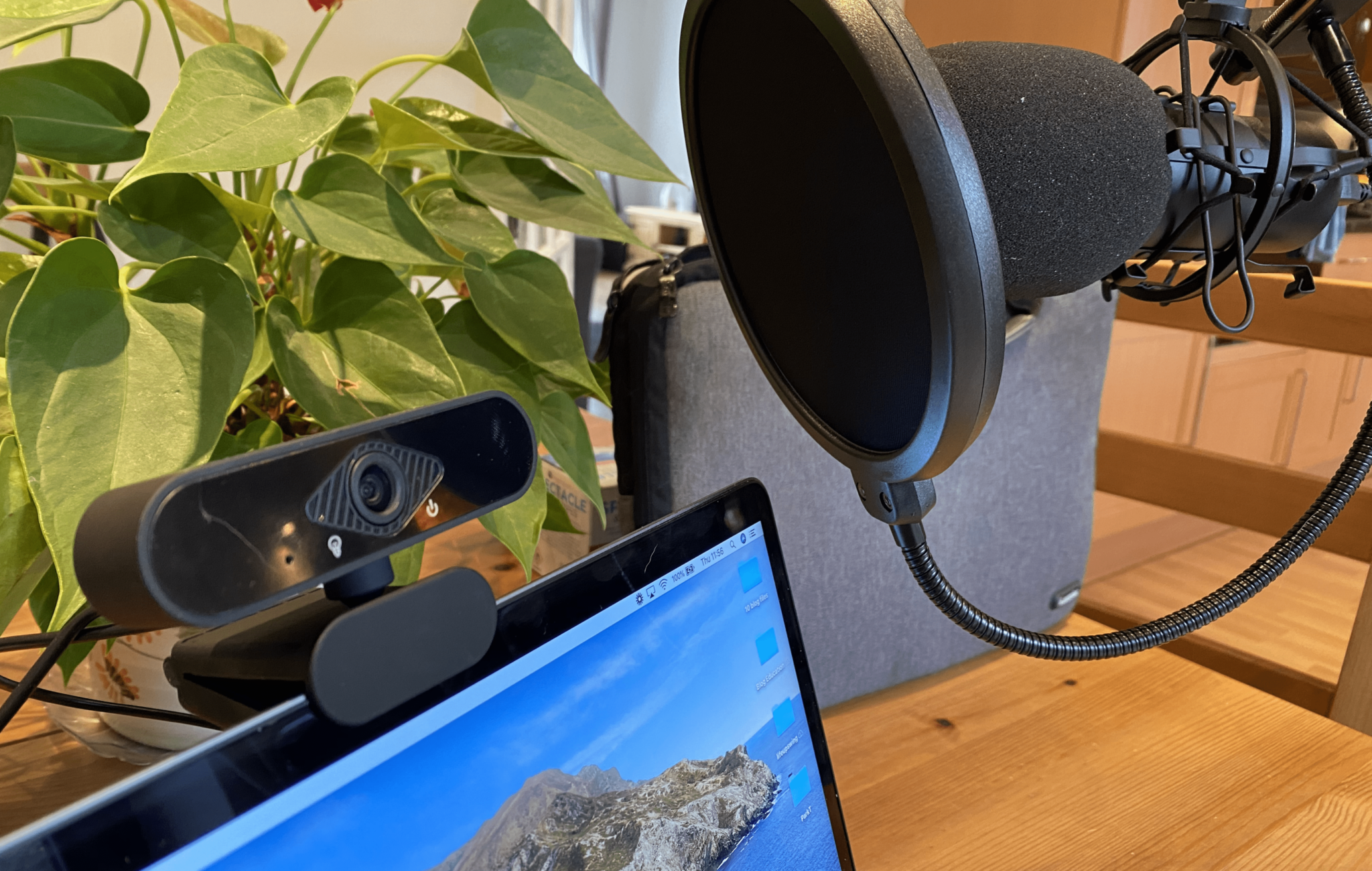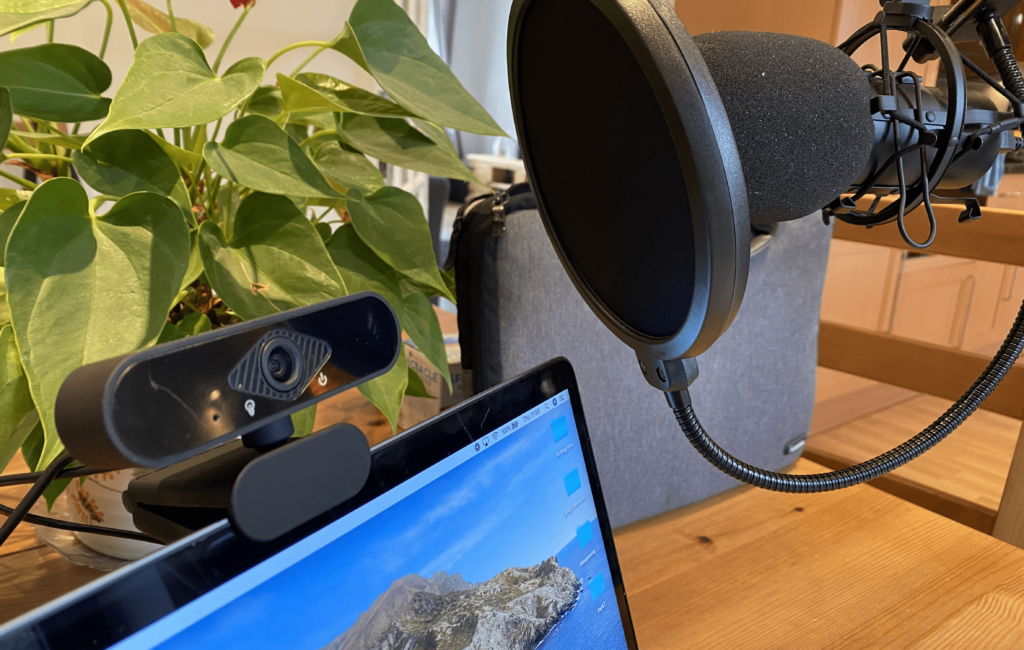 The microphone is USB plug and play (drivers pre-installed) and comes as an entire kit (Sound Card Boom Arm Shock Mount Pop Filter). And it sounds great. The webcam is 1080p full HD and is also a USB plug-and-play. I also love the fact that I can fit it to the top of my Mac Book Pro.
For those with a Mac Book that does not come with USB ports, I used the USB extension, which also gives me an extra USB port, Thunderbolt 3 USB-C Port, SD & Micro SD Card Reader.
23. Instagram Influencer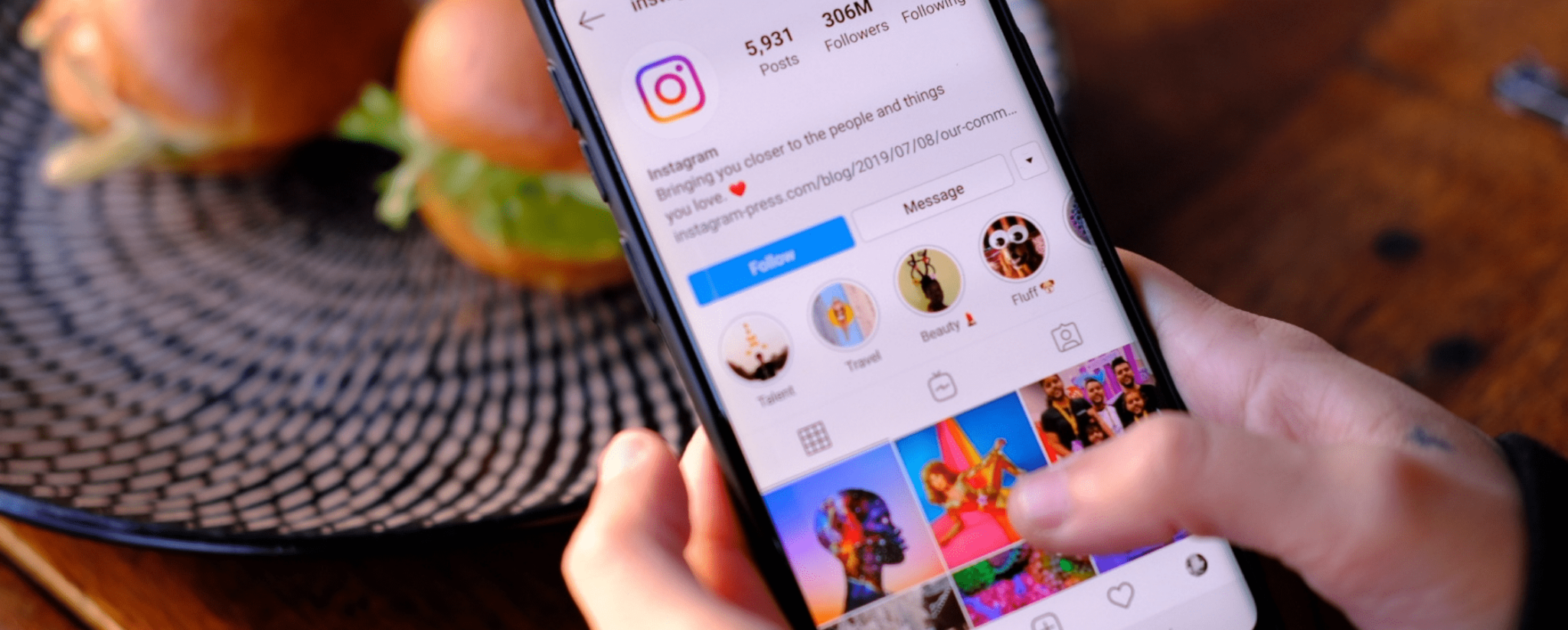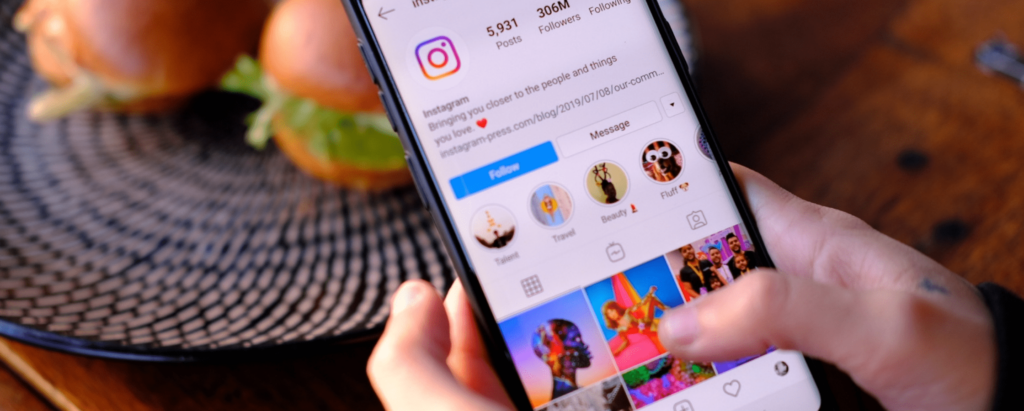 Do you consider yourself to be an influencer of others? Even if you don't, you might want to start thinking that way. Influencers can earn some really great money as well as some cool products and perks, too.
The key to taking over Instagram by storm is to have great pictures that draw in the eye and make people want to see more. If you can post fun pics, engaging content, and write well-worded captions, you just may find that you're a much bigger influencer than you ever thought possible.
Related: 10 Totally Legitimate Ways To Get Paid To Advertise
24. Model Clothes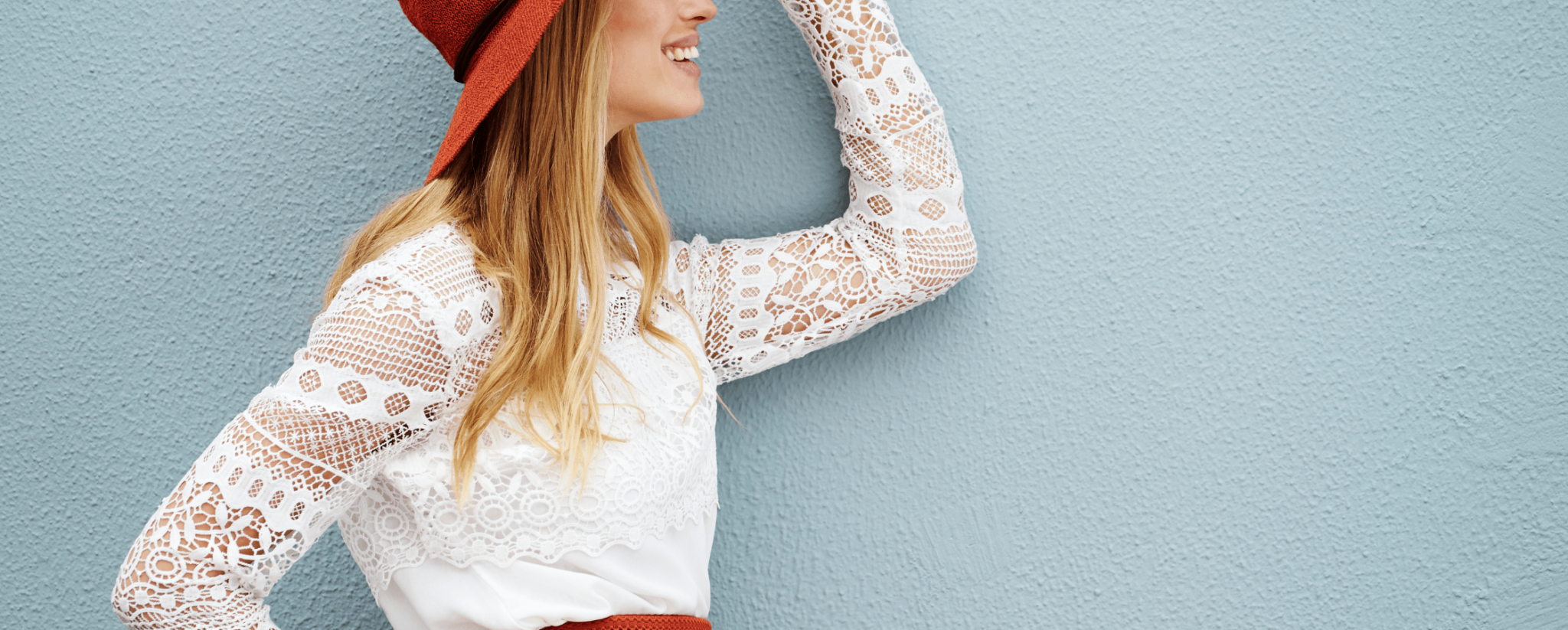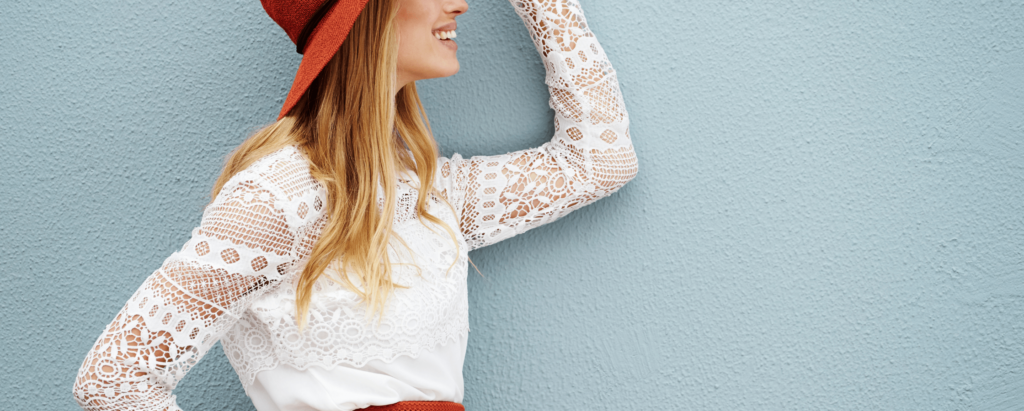 Show off that body (clothed, of course!) There are always people who love to look at clothes but wonder how those clothes actually look once they're on a real body.
The idea of becoming someone who models clothes is a growing trend and all shapes and body styles are needed. You might have to reach out to some clothing brands or even local boutiques to get started but as you grow your following, your income will grow as well.
ModelScout is another great online resource where job postings are made available, too. This is a way to get your foot in the door and get a paying gig at the same time. And if you make it big, you could easily earn more than $1000 a month.
25. Task Rabbit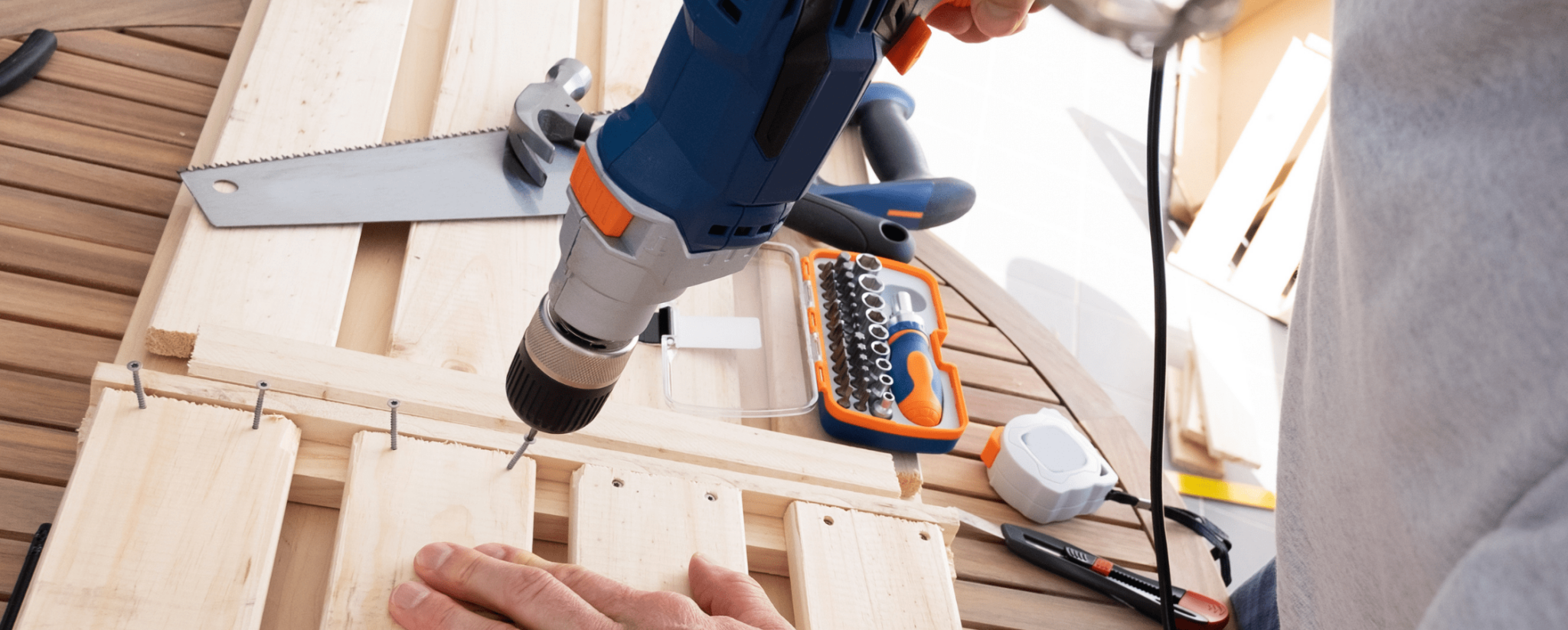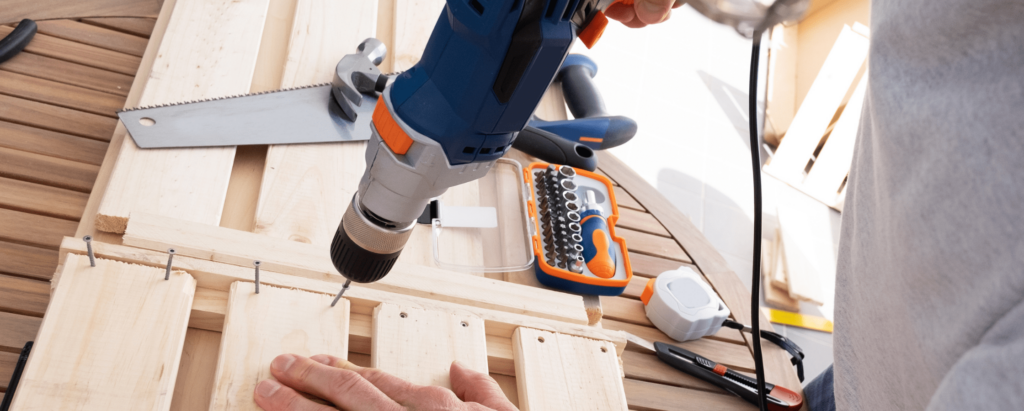 Another super simple way to earn more money fast is to just be open to doing a wide variety of tasks. And truth be told, this means that you'll also never get bored of doing the same thing over and over again. (Isn't that the biggest complaint that people have about their jobs?!)
Task Rabbit is an online job site that shows task needs that you can apply for or you can list your own profile to showcase what you can do as well. And even though this is on an online venture, this is something that you can easily do in your own hometown, too.
There are always people that are looking for odds and ends to be done around their home and will pay per service as well. And the more task you do, the more you make!
26. Sell on Etsy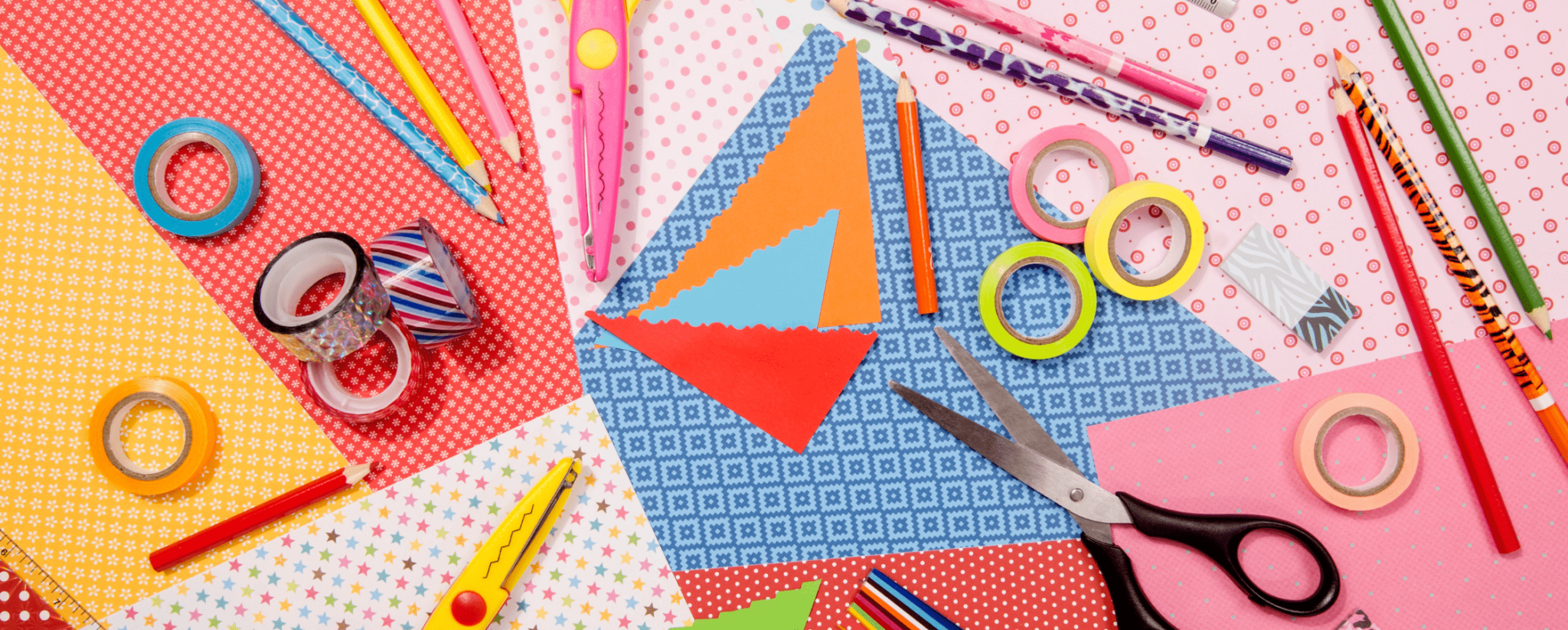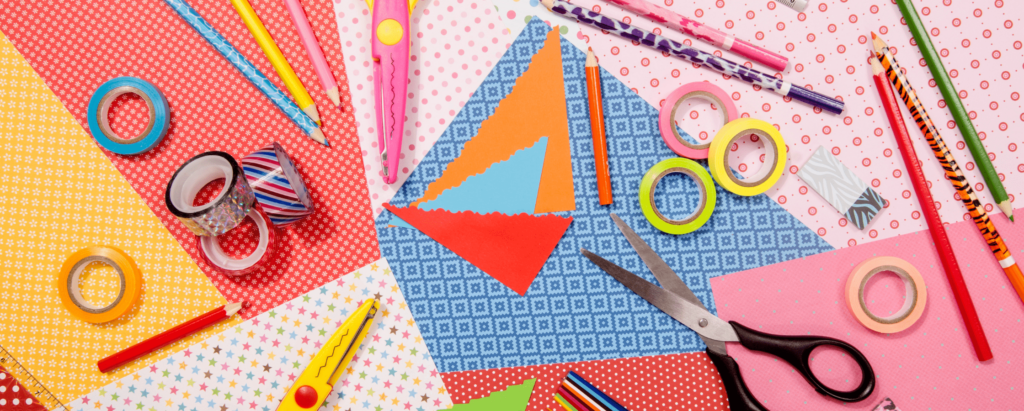 Being creative isn't easy or cheap so selling your craft items on Etsy is another lucrative option (let's just not talk about how big your craft receipt is when you leave the craft store, right?)
Create a Digital Etsy Empire!
Learn exactly how to design digital products (without Photoshop), list products on Etsy, get traffic to your Etsy shop, and grow a real revenue-generating business…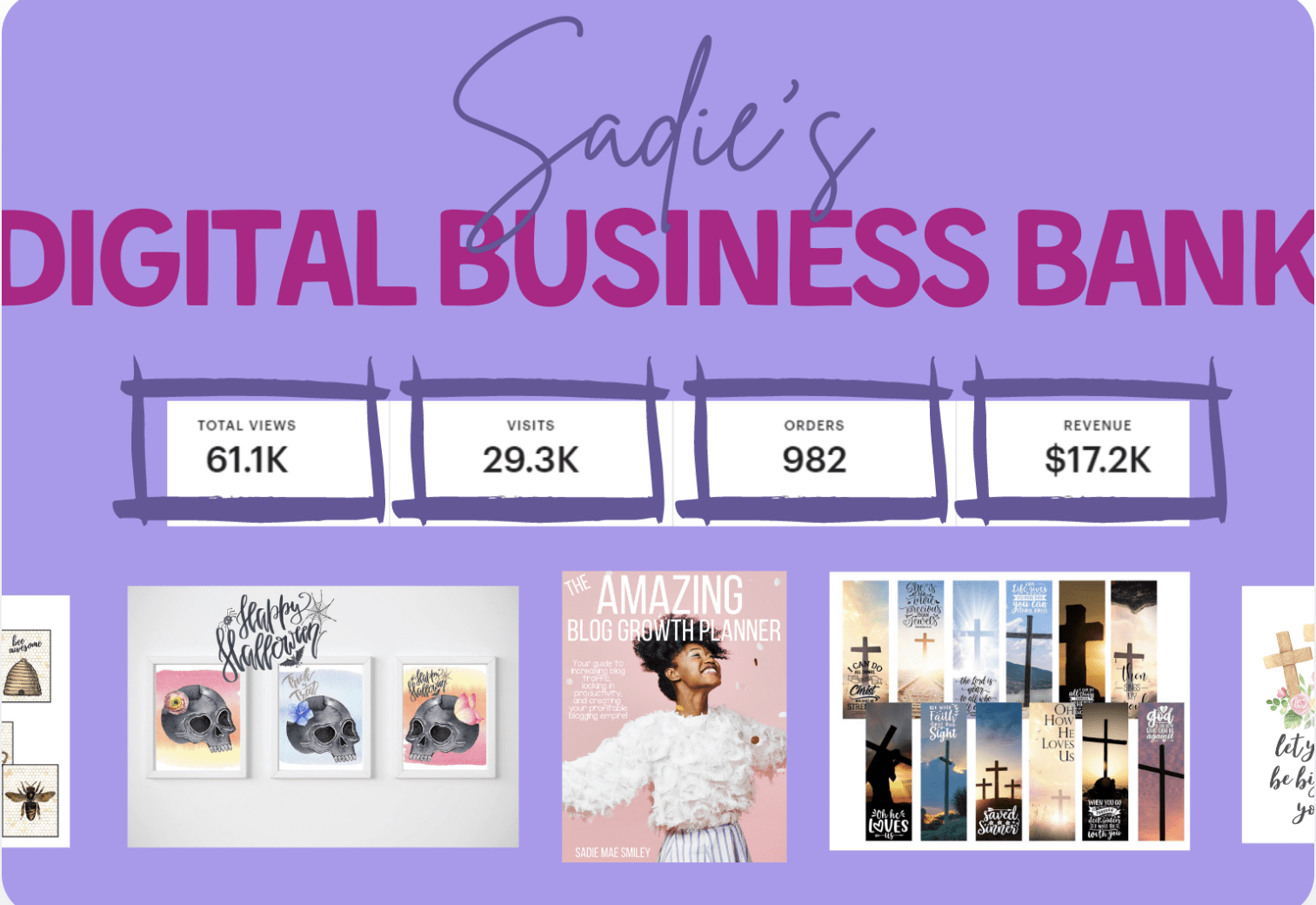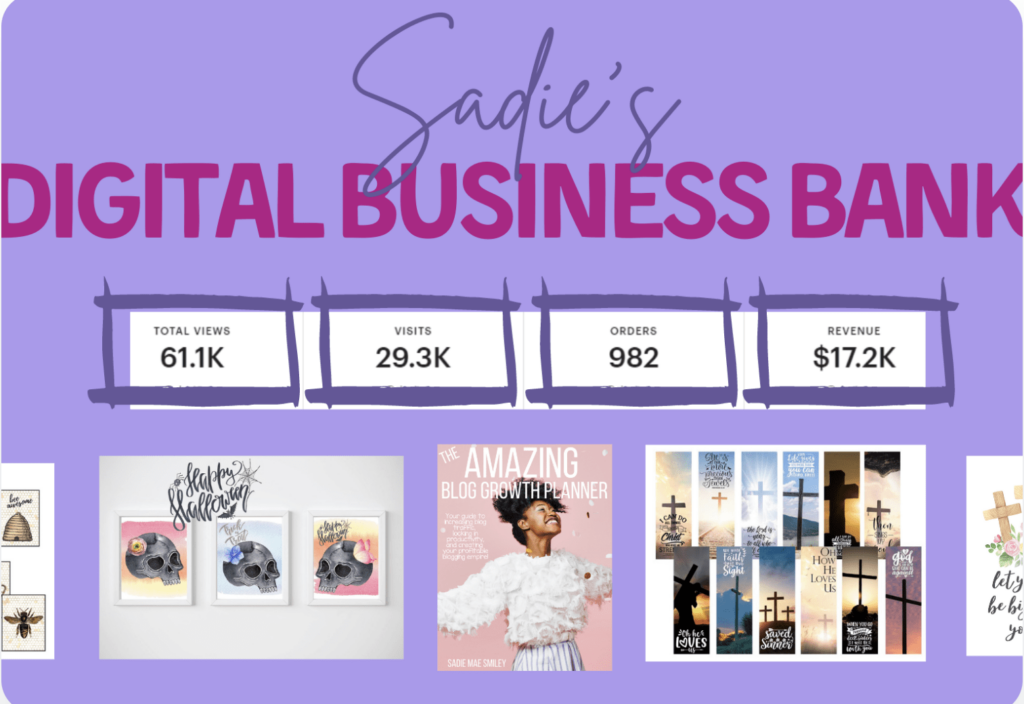 Etsy is super popular and for good reason. What started as a simple online craft site has grown to be the trusted platform of millions. In fact, it's "the" place to go for awesome homemade gifts that everyone is certain to love.
Creating items at your own pace at home and then listing them to sell means that you hold the key to making as much, or as little, as you want.
Don't forget that Etsy is also a great way to sell printables, shirts, and really anything that you can create. It doesn't have to be just crafts – be creative with your offerings!
Recommended: 14 Awesome Things To Sell On Etsy
27. Teach English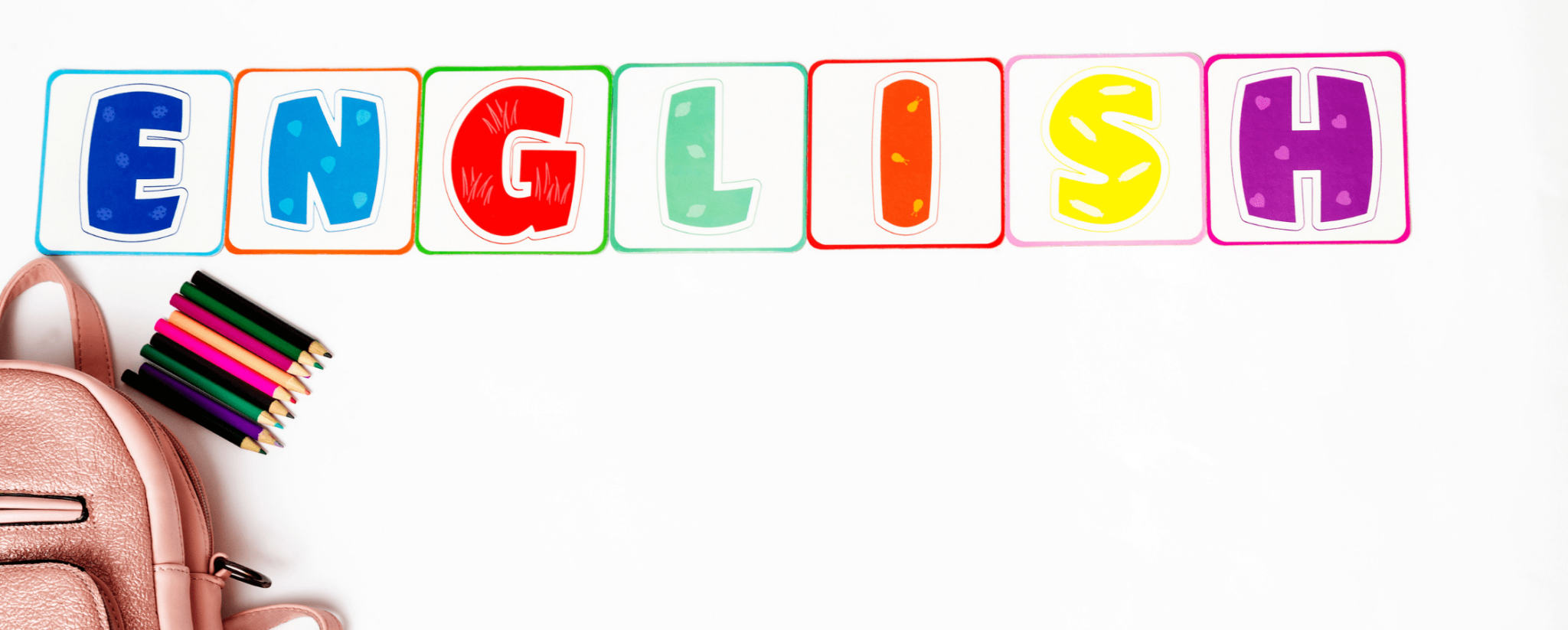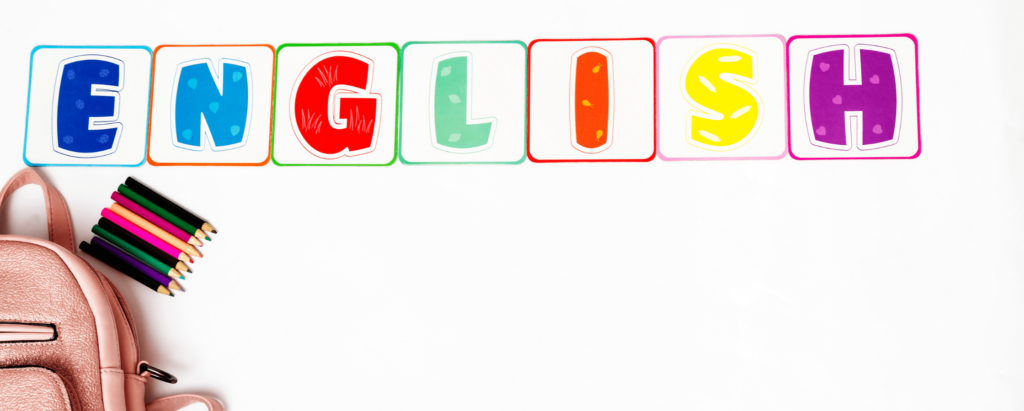 VIPKids is one of the biggest online platforms that hire teachers to work from home. Working for this company means that you're going to be teaching kids English, all from the comfort of your own home.
While they do employ hundreds of people to do this job, it can be a bit competitive at times, too. You'll have to showcase your ability to teach by going through a few rounds of interviews just to show them that you have the charisma and teaching methods that they're looking for.
The other thing to keep in mind when you're teaching for VIPKids is that you're going to be working super early hours. Since they teach kids primarily in different countries, they go by their local times, which often causes super early classes and lessons here.
Other than that, you can earn at least $1,000 per month or more just by teaching English to kids.
28. Facebook Ad Manager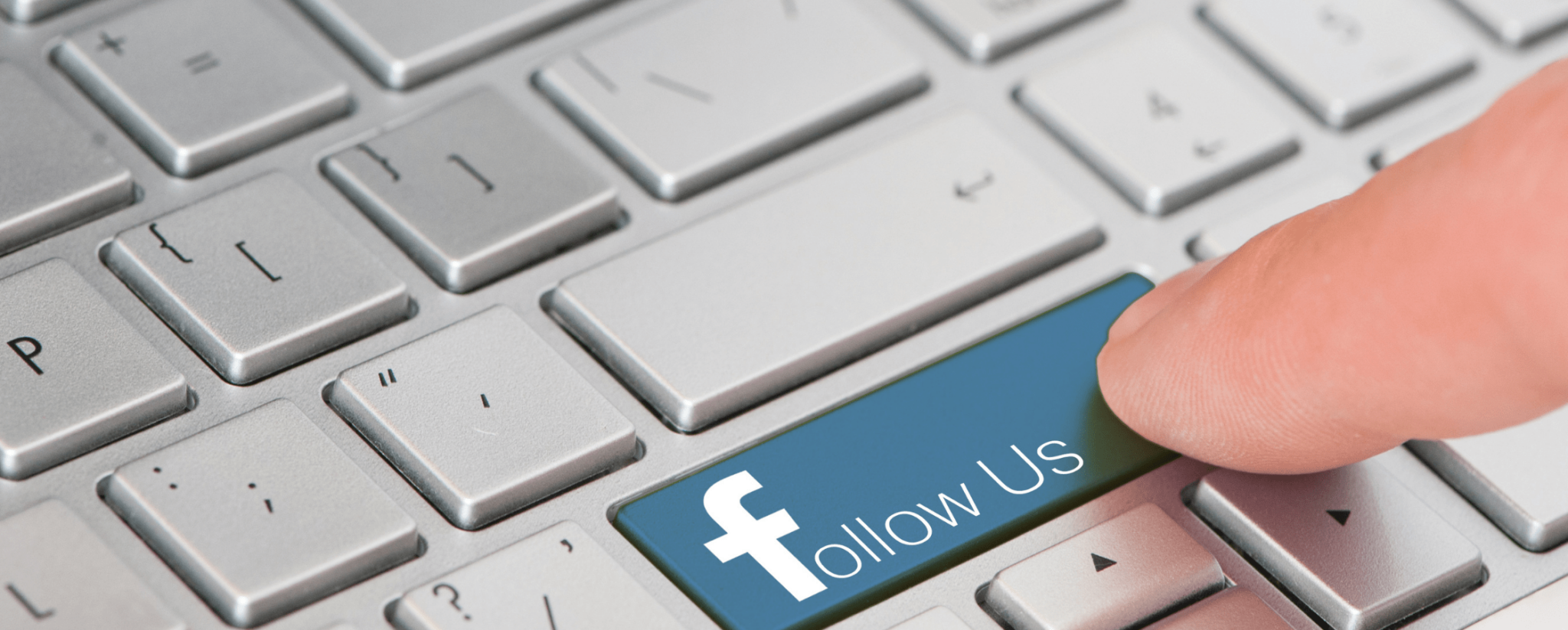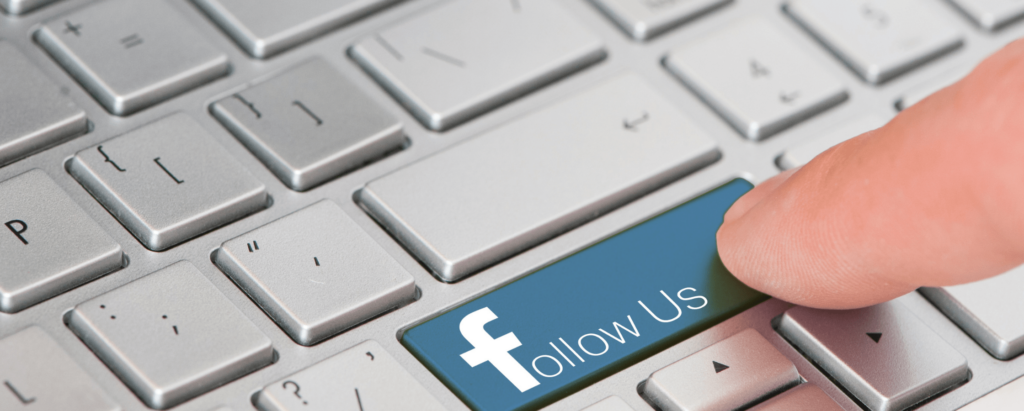 Everyone who is everyone uses Facebook. This also includes businesses as well. And because Facebook is the biggest social media platform out there, this means that there is a lot of money to be made using it as well.
Setting up as a Facebook Ad Manager means that you're able to market ads online to users on Facebook in a way that can then convert into sales. And even though this might sound quite simple, you'll want to do a bit of research and studying before attempting this.
Take the time to learn how the Facebook algorithm works so that you can be certain that the money being invested in the ad is being used in the most efficient way possible. Offering this service to businesses can be very lucrative because they all want to leverage online sales to the biggest potential possible.
29. Teach Kids Yoga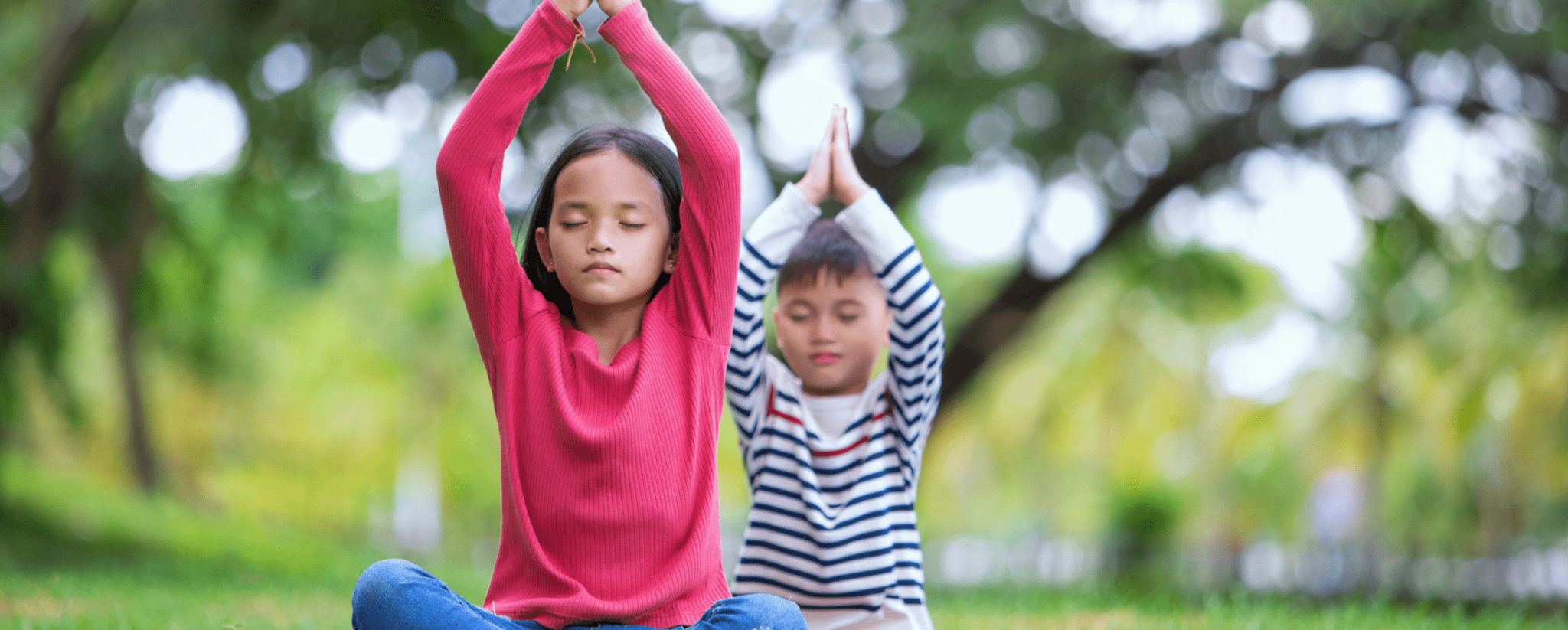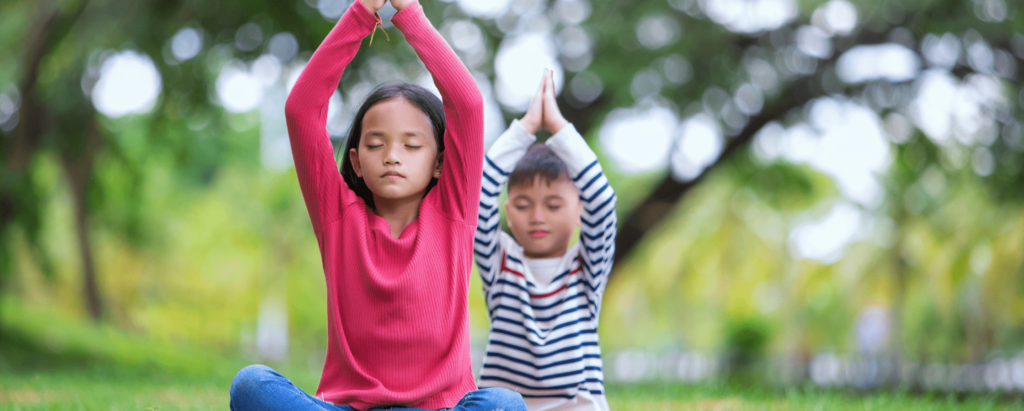 Do you love yoga? Why not share that love of yoga with the kids? Start them young so that they learn about the importance of having a healthy body and a healthy mind. Taking the time to teach kids yoga is a great way to share your love of yoga with others.
Pretzel Kids is an incredible place to learn everything you need to know about teaching kids yoga. They will guide you to a fully functional and profitable business, and you can start learning today!
They also have a membership community where you can receive ongoing support, educational resources, branding, and marketing strategies that you need to succeed.
Isn't that a super cool way to earn an extra $1000 a month, improve your personal financial situation and live the life you really want!
30. Passive Income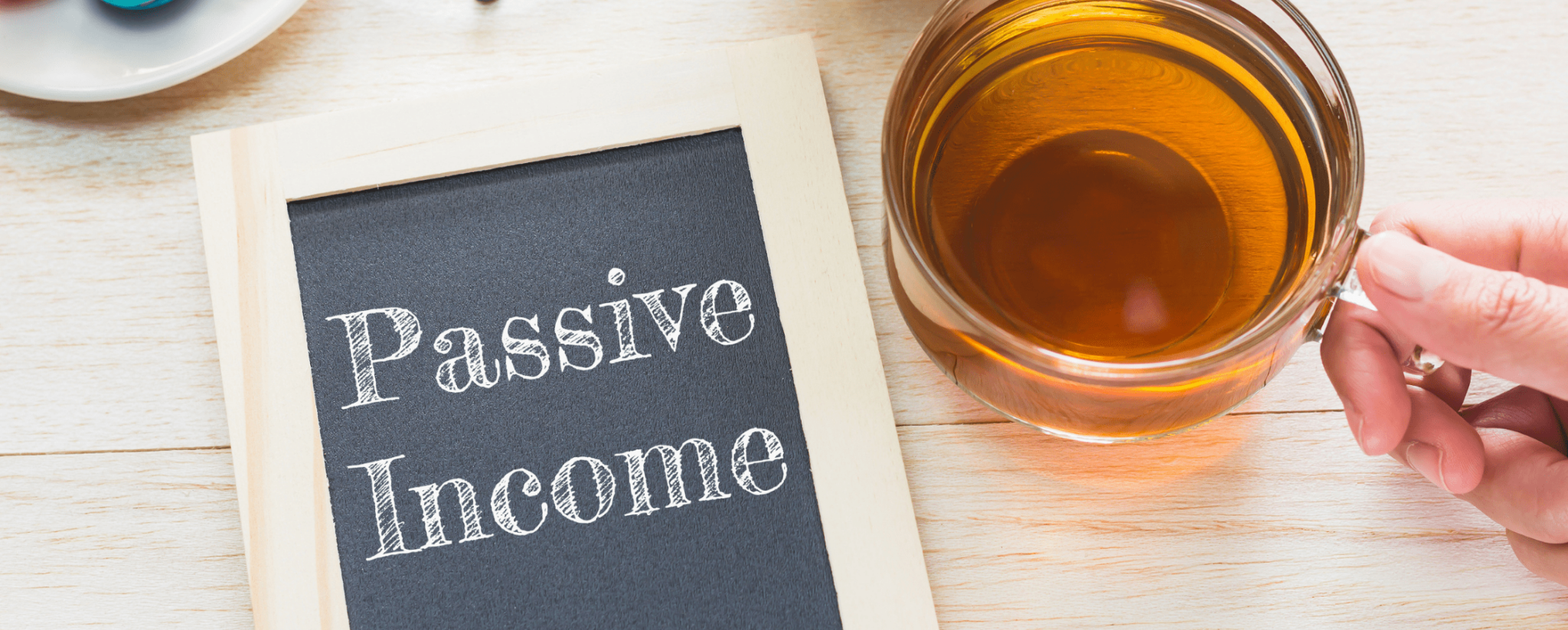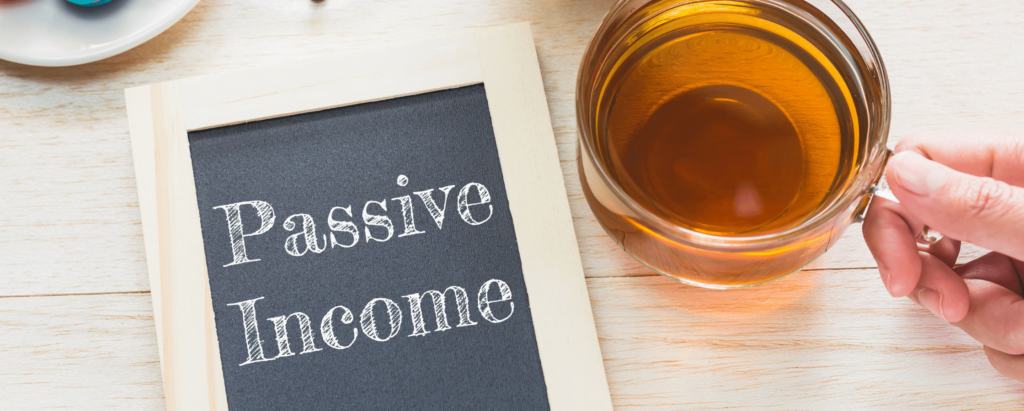 Passive income can also be a great way to earn extra money, too. Who doesn't want to see their money grow while having to do minimal work? It's literally the dream, right?
I'm all about passive income because it means that I can make money while I'm sleeping, which is a positive experience and outcome any way you cut it. There can be many ways to earn a passive income but some of the top ones to consider are peer-to-peer lending, auto investing, and to a lesser extent, blogging.
I talk in a lot more detail about passive income here and these ideas can be a great way to earn a lot more money fast and without much extra effort.
31. Weight Loss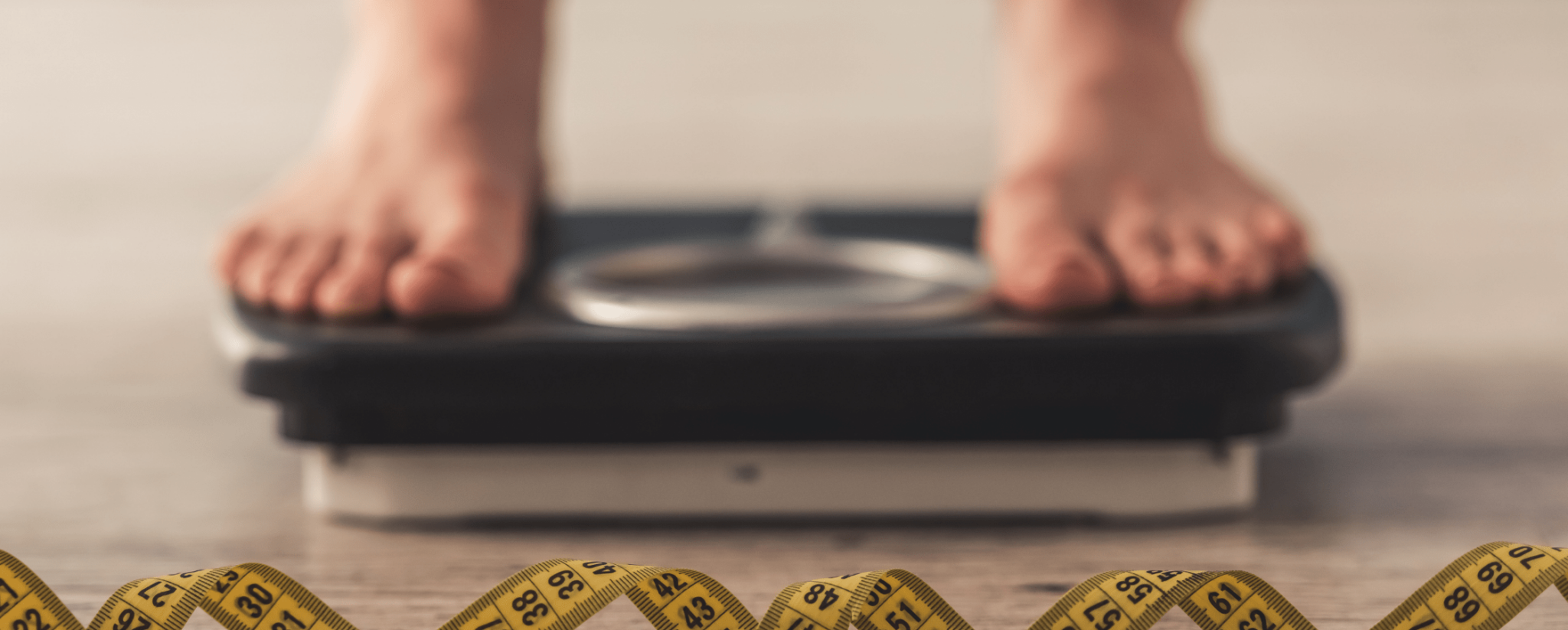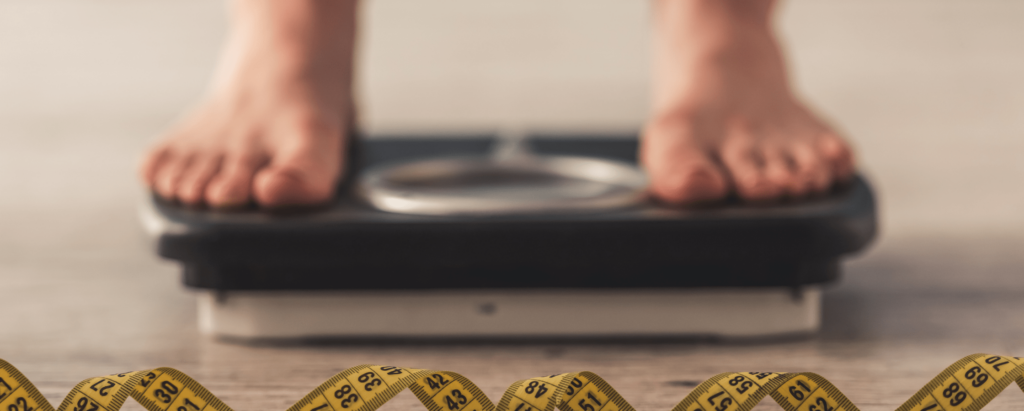 Losing weight is exciting enough on its own but when you add in the potential to earn money, it makes it that much better. Getting paid money to shed the weight? You bet!
Talk about a great motivator to eat healthily and get out and walk or run away those pounds. One of the biggest players in this field is Healthy Wage, where you can easily sign up to get paid to report your weight loss successes. And you have the chance to make a whopping $10,000!
This is a fun way to get paid to be healthy and be able to show off your fatter wallet but skinnier body!
Extra $1000 Per Month Fast Success Hacks
Time is money, we all know this. So, when it comes time to making money, you need to be certain that you're being efficient with your time. Some of these time management hacks are key to growing your worth and your money.
Go with your gut
You can literally waste HOURS and DAYS by researching things that you're really not interested in doing. Don't do that. Don't fall into that trap. Instead, go with your gut.
You're an adult and by now, you know yourself pretty well. Focus on the skills that you're good at so you can stop wasting time chasing things that just aren't going to be a good fit.
That doesn't mean you can't do them later down the road, but when you're just starting out, you need to focus on the things that you can scale and start earning quickly with instead.
Ask others for their success tips
There's nothing wrong with reaching out to others who have had success and see if they have any tips. If they're willing to tell you what NOT to do, think about how much time this is going to save you later on down the road.
And even if they just give you one or two tips, that's one or two more tips than you had before that can help you stay the course.
Don't do this half-heartedly
I'll often hear people say that they aren't making money online with their efforts and they're frustrated. But then when I look at what they're doing, it's obvious that a full effort wasn't given.
If you want to earn money online, you can. If you want to earn an extra 1000 a month, you can. If you want to take that passive income and find a way to turn it into a full-fledged business, you can.
Your amount of success really does depend on how much effort you're wanting to put into it.
Give yourself time to see results
When time is money, keep in mind that it will take a couple of months to start seeing the needle move towards making more money. Be aware of this when you start so that you don't feel frustrated before you've had time to really settle into a routine. It won't happen overnight, but it will happen. You'll start to earn money and it will only continue to grow.
And in saying that…
Don't waste time on failures
This is an important tip. Not everything that you're going to do is going to work. That's okay. It happens to the best of us. If this was super simple and easy, don't you think that everyone would be quitting their brick-and-mortar 9-5 jobs and joining in on the fun?
Set time limits on when you need to see returns so that you can break free if it's not working out. This doesn't mean that you're quitting but it does mean that you're changing focus to start on something else.
You'll need to set a goal on how long you want to give yourself before moving onto something else so be realistic in this expectation.
Double Down And Save Money
How can you get to the elusive extra $1000 a month much faster?
Last, but not least, don't forget that one of the easiest ways to save more money is to change your current spending habits. If you're not wanting to take on more work or try passive income ideas, you might need to look at your overall spending and see where you can cut some of the fat.
It might not be fun, but it can be a great way to eliminate a ton of spending that isn't really doing you any good. Sit down and write out your income versus your monthly expenses and be truthful and honest about what you're spending. Budgeting isn't the sexiest thing in the world, but it works!
This will show you everything that is going out each month versus what is coming in and you can then use that information to formulate a new plan and potentially a brand new budget, too.
And remember – this might only be temporary. Cutting down on some of the excess spending doesn't have to be forever. It can be for a period of time to just get you through a rocky time and can easily be adjusted later.
Finding ways to seriously cut your expenses whilst making extra money will greatly increase your chances to have an extra $1000 a month at your disposal!
FAQs
How do I make an extra $1000 a month?

You can make an extra $1000 a month by utilizing a single high-paying method, or a number of smaller ones. The key is to focus on something you enjoy and can stick with.
What is a good side business to start?

This is actually up to you. But understand that any type of side hustle or business is going to require more of your time and energy. This is why so many people are turning to online options since they can be done from anywhere, at any time of the day and night. The list of ideas above is all great side hustles to start with the potential of then turning into a business.
What are the perks of earning online income?

In my opinion, earning an online income just offers so much more flexibility and freedom. There aren't guidelines for the times that you have to work, and you don't have to leave your house and sit in traffic just to travel to an office or a cubicle. 
Not only that, but you really do have the option to make as much or as little as you want when you're earning money online. What you'll find is that online income really can be passive income that can result in much more money than you ever thought possible.
And since you can easily do business or get clients from all over the world, there really aren't any limits for the amount of money that you can earn either. 
If you're ready to start earning extra money, this list is a great place to get started. Some may work, some may not, but all are here for you to explore and expand as you see fit. 
Make An Extra $1000 A Month

Fast