Disclosure: This post may contain affiliate links. If you click on a link I may make a small commission at no extra cost to you. You can read the full disclosure here.
Last Updated on October 23, 2022 by Chris Panteli
Sweatcoin is a mobile application available on both Android and iOS. It is possibly the fastest growing health and fitness app in history – currently boasting more than 30 million users. The idea is simple, you earn by moving. The app runs in the background of your smartphone and records your steps. These steps can then be converted into digital currency – namely Sweatcoins (SWC). So how much can you earn with Sweatcoin? And how can it UpSwing your life?
Great for your Health
Walking is absolutely fantastic – not only for your physical health but also your mental health. Just 30 minutes a day can increase cardiovascular fitness, strengthen bones, increase endurance levels, and reduce excess body fat. For people suffering from any form of health condition, it is one of the easiest ways to move your body and stay fit and healthy.
The effects on mental wellbeing from regular walking are also noticeable. One's self-esteem, mood, quality of sleep and overall feelings of positivity can all be achieved with the use of our own two legs.
Walking is also completely free and not restricted by location, means, age or time. Unlike many other physical activities, the risks associated with walking are extremely low.
Sweatcoin Pays to Walk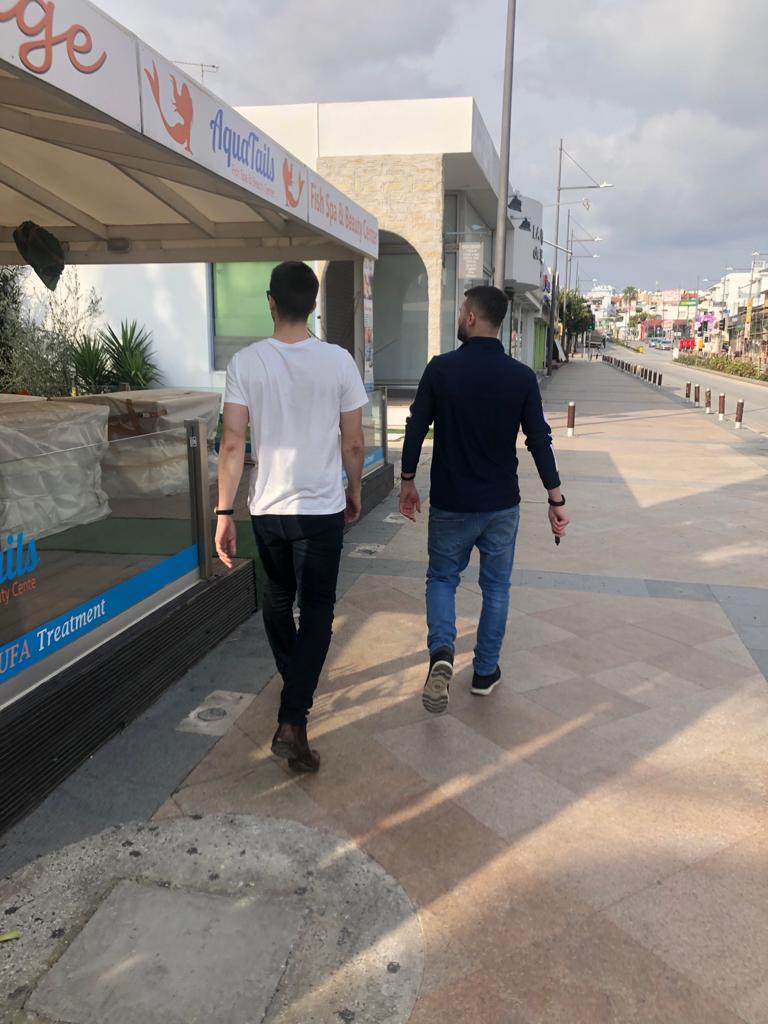 Having a smartphone in your pocket at all times is pretty much normal for most people. Consequently, this app is a no brainer for earning a 100% passive side income. Now, unfortunately, the potential rewards won't allow you to quit your day job. In fact, for anything sizeable, it will take some considerable time. Personally, I would view Sweatcoin as a rewards program – that incentivizes healthy physical activity. And the more you do, the faster you will earn.
There really is no excuse. You should download and start using Sweatcoin immediately. According to the NHS – The average person walks between 3,000 and 4,000 steps. But many people do significantly more than this. For a healthy, fit and active person 10,000 steps are certainly achievable. So if you are a smartphone user, you may as well download Sweartcoin and let it run. If you're making the steps anyway – might as well make them pay. So the question now is, how much?
How much can I earn with Sweatcoin?
I have been using Sweatcoin now for a little over a month, and so far have accumulated about 250 SWC. As of writing, you can exchange 20,000 SC for $1000 (£780). This gives 1SWC a cash value of $0.05 (£0.04). That means I am currently sitting on the princely sum of $12.50 (£9.74).
And what have I done for it? Absolutely nothing apart from running the app on my phone and going about my business. (I do actually run a small fast food business so I am on my feet all day – which does help).
I thought the best way to answer the question of how much can you earn would be to separate the earning potential calculations into four groups. Sweatcoin allows the basic free user (Mover) to earn a maximum of 5SWC per day or 150SWC per month. This can be achieved by converting 5000 verified daily steps. Any steps over 5000 may be recorded but will NOT be converted to SWC.
The next optional level (Shaker) costs 4.75SWC per month but allow users to convert up to 10000 verified steps in exchange for 10SWC per day or 300SWC per month. (note real money is not required for upgraded levels – it just costs Sweatcoins earned through the app).
The next level (Quaker) costs 20SWC per month but allow users to convert up to 15000 verified steps in exchange for 15SWC per day or 450SWC per month.
Finally, the last optional level available (Breaker) costs 30SWC per month but allow users to convert up to 20000 verified steps in exchange for 20SWC per day or 600SWC per month.
Results – How Many Steps Does It Take To Make Money On Sweatcoin?
Below is a breakdown of your earning potential with Sweatcoin at each available level. This is for using the application in the most passive way. It assumes not using the daily bonus feature or the friend's referral options – both allowing for the potential to earn more SCW. All of the figures below can be achieved by simply downloading the app, running it in the background of your smartphone, and walking.
Mover
Shaker
Quaker
Breaker
Maximum Potential Daily Converted Steps
5000
10000
15000
20000
Approximate Daily Distance (Miles)
2.5
5
7.5
10
Monthly Cost (SWC)
0
4.75
20
30
Maximum Monthly Earnings (SWC)
150
300
450
600
Maximum Monthly Earnings – cost (SWC)
150
295.25
430
570
Maximum Daily Earnings ($/£)
$0.25
£0.19
$0.48
£0.37
$0.71
£0.55
$0.94
£0.73
Maximum Monthly Earnings ($/£)
$7.50
£5.83
$14.76
£11.47
$21.50
£16.70
$28.50
£22.14
Length of Time to Earn $1000/£775
11 years
5.6 years
3.9 years
2.9 years
Conclusion
Firstly, it is important to note that most people take approximately 3000-4000 steps a day, so achieving a 5000 daily steps target is perfectly reasonable. You should, however, aim for many more than this as the health-related benefits are significant. I-Min Lee, Sc.D., a professor of medicine at Harvard Medical School found with her study that walking about a mile more than your normal daily steps is associated with a dramatic reduction in mortality rates.
So is it worth it? Well, I say why the hell not. As long as you have a smartphone and are the sort of person that is never without it (most of us) you are basically earning free money. And if you have the ability to increase your steps you can earn much more with Sweatcoin.
I am currently hitting about 7500 average daily steps but many days I do manage to get to 10000. At this rate, I will be able to cash out in a little under 6 years. That essentially means a free holiday for simply running the Sweatcoin app and going about my normal life – a great LifeUpswing.
So what are you waiting for? Download the official Sweatcoin app now – UpSwing your life and earn some free money.