Disclosure: This post may contain affiliate links. If you click on a link I may make a small commission at no extra cost to you. You can read the full disclosure here.
Last Updated on October 23, 2022 by Chris Panteli
Survey Junkie Hacks
Survey Junkie is a popular platform that many people use to earn extra cash. The survey site provides a convenient way to earn extra money throughout the day.
Are you a Survey Junkie member trying to increase your earnings? Yes! In that case, you are in the right place.
Does Survey Junkie actually pay you?
Absolutely, Survey Junkie will actually pay you. The company is a legit paid survey site for US and Canadian residents. All members of this site are paid via check, PayPal, or gift cards. Joining Survey Junkie is free and easy, and you get your first 250 points ($2.50 value) just for signing up.
These unbelievable Survey Junkie hacks teach you how to maximize your earning potential on the Survey Junkie platform; getting the most bang for your buck!
Making Money On Survey Junkie
Survey Junkie works by offering users the chance to earn money in exchange for completing surveys. Companies of all sizes happily pay platforms like Survey Junkie to gather data according to their research requirements.
Getting started is easy – simply create your free account and start answering surveys!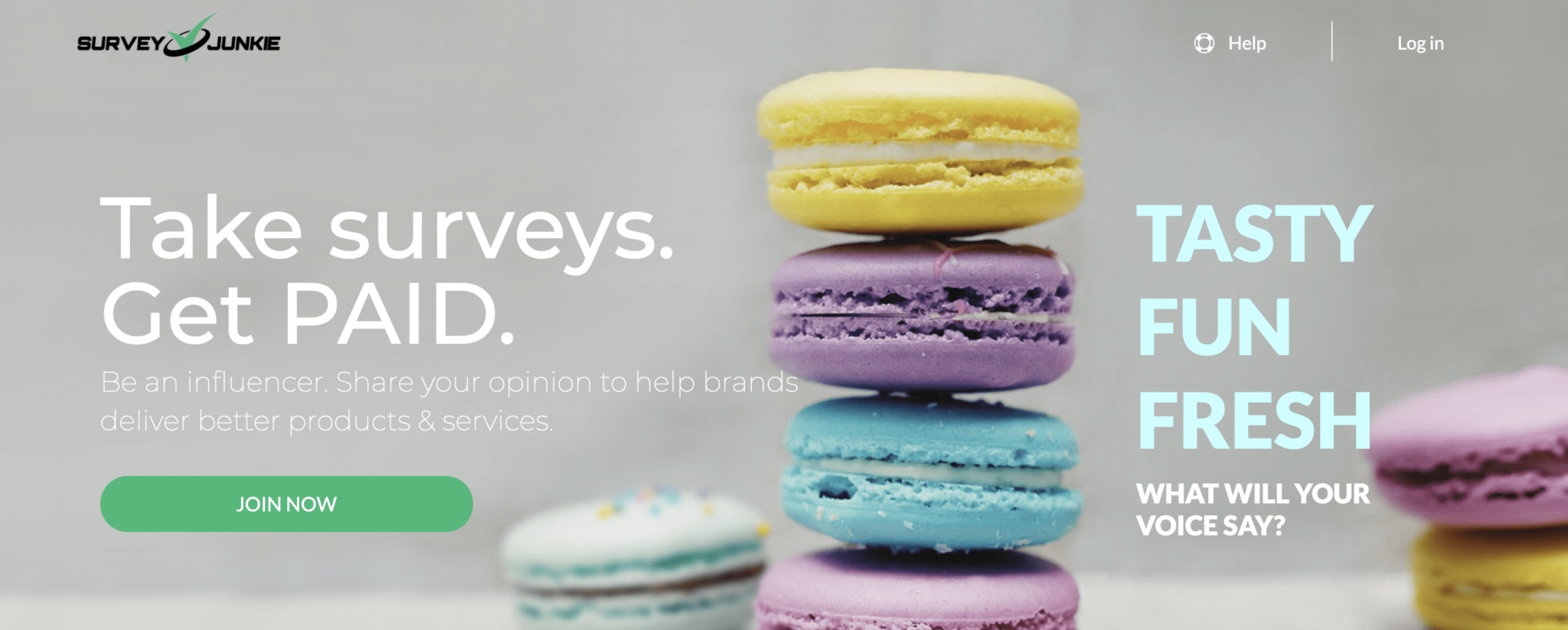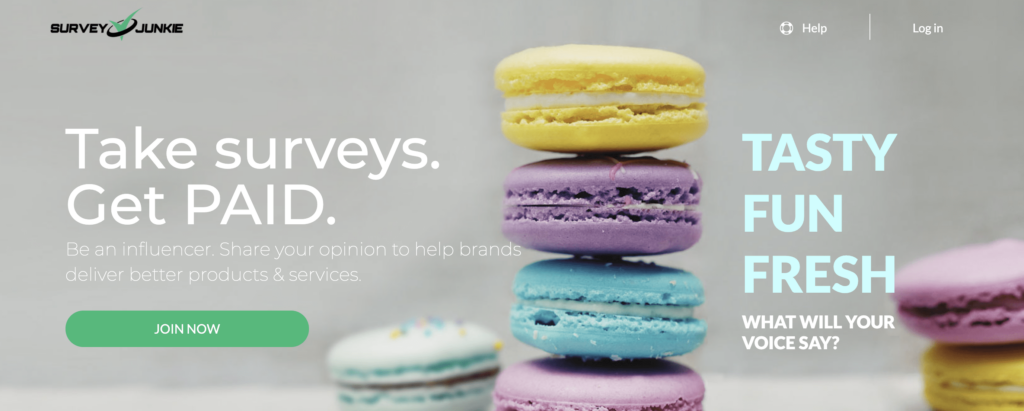 Every survey that you complete awards a number of reward points. These reward points can be exchanged for cash – payouts can be made as PayPal cash, Amazon gift cards, or gift cards for other retailers.
The minimum payout is $5 which is 500 points. Thanks to this low payout threshold, Survey Junkie is an ideal choice when you need quick cash.
These are the basics of making money on Survey Junkie. The good news is that you can increase your earning potential by following some simple hacks. Let's find out more!
Recommended: 21 Awesome Online Jobs For Moms Without Investment
15 Legit Survey Junkie Hacks
How can you make more money on Survey Junkie?
The best way is by combining all of the following hacks to make sure you are earning as much cash as possible!
1. Affiliate Program
Making money as a member of Survey Junkie is not limited to just answering surveys. You can also earn extra cash from their affiliate program.
What is an affiliate program? The Survey Junkie affiliate program works by giving you a referral code or link when you join. Any time someone uses your link to join Survey Junkie, you get paid! This is an easy way to earn a passive income.
To start with share the link with your friends and family. The more that you signup using your link, the more money you earn. Once you've shared the affiliate link with everyone you know, how can you keep earning from the affiliate program?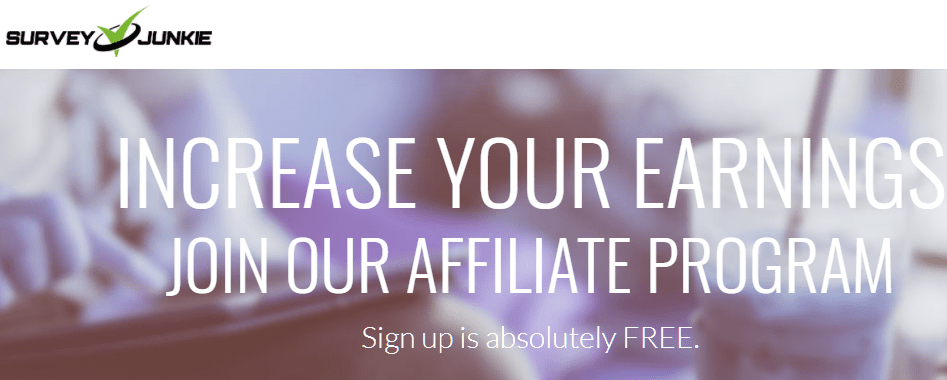 To keep earning you need people to keep signing up using your referral code or link. Ways to share your affiliate link include starting a blog, becoming an influencer, or having a social media presence.
All you need to remember to do is add the link every time you post or add it to your profile. Not everyone will click the link, but if enough do this could generate a decent amount of passive income each month.
2. Survey Junkie Pulse Community
Earn more rewards by joining the Survey Junkie Pulse community. Pulse is added to your web browser as an extension. The app then tracks some of your online activity such as shopping patterns. Brands use this data to build up a picture of the habits of real people. All the data gathered is used by these companies to improve their products and services.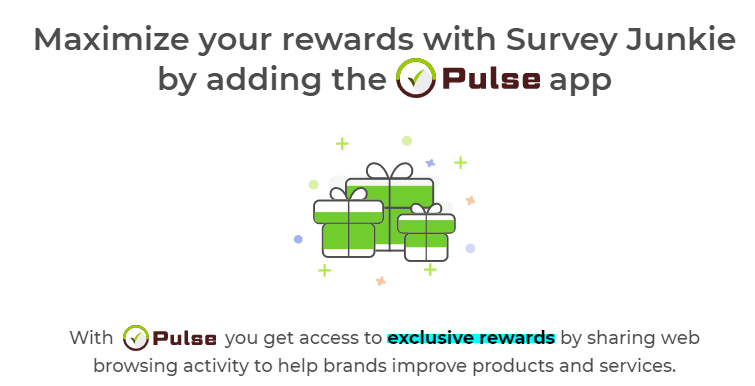 As part of the Pulse community, you will get exclusive rewards and access to more surveys that are not available unless you are part of the Pulse community. Any surveys displaying the Pulse icon means you are 100% guaranteed to qualify for that survey. All because you are a Pulse user!
3. Take New Surveys Fast
One thing you will quickly learn is that surveys go fast! Sometimes a survey can be gone in just a few minutes.
You must act fast to make sure you don't miss any. The second you see the email or notification, go to the survey to find out if you qualify. Make sure you have your notifications on so you can see straight away when a survey is available.
Remember – there are lots of other people doing the same as you. If you want to get that survey and increase your earning potential, you must get those surveys fast!
4. Multiple Survey & Reward Site Strategy
One of the best ways to earn significant amounts of extra cash is to signup for multiple surveys and reward sites. There are lots of legitimate sites out there that offer rewards including cash, gift cards, and cashback on purchases.
An excellent benefit of using multiple sites is that you will always have an earning opportunity. When one site is quiet, you can check the others. There will always be a survey opportunity or other way to earn on one of these sites.
To help you get started here are three of the best survey and reward sites that you can use to boost your earning potential.
Reward Survey started in 2012 and today has over 1 million members! The site has collectively paid out more than $100 million in rewards. To earn these rewards you need to start by joining the site, membership is free.
Once you've joined and filled in your profile you can then start completing surveys to earn rewards. Reward Survey is similar to Survey Junkie, it works with many companies to conduct market research. The companies paying for these surveys use the data collected to make their products and services better.
Signing up for Reward Survey is available to any US resident aged 18 and above.
Surveys are offered for a range of topics. Fashion, travel and sports are just a few of the subjects you will be asked about. Every time you complete a survey you are awarded points. The points are valid for 6 months but do not have a cash value. Points can be redeemed for a magazine subscription, gift card, or discounted offers.
Magazine subscriptions are available for many well-known publications including Men's Health and People. You can get digital versions if you prefer or use the subscription as a gift to a friend or family member.
Gift cards can be redeemed for a range of rewards including movie tickets or wine. You have to be quick to get these when they are available in the reward center otherwise your points could expire before another gift card is available. Redeeming your points to claim a discounted offer means receiving a significant discount on select products.
Reward Survey is a legit site that allows you the chance to earn some high-value rewards including e-gift cards.
Joining Inbox Dollars means you can earn money in exchange for completing a variety of online tasks. You can do these tasks at home or when you are on the go by downloading the Inbox Dollars app.
Tasks including answering surveys that range in payment from $0.25 up to $4. Like Survey Junkie, you can hop on and earn cash doing surveys whenever you have a spare few minutes.
Other ways to earn cash include playing games, completing sign-up offers, and reading emails. All these ways of earning are mobile-friendly which increases your earning potential.
Inbox Dollars offers one more great way to earn – cashback! Simply shop as you would normally, and you can earn money back for purchases you make.
Earnings can be redeemed once you've earned at least $30 as either a check or gift card.
Established in 2008, Swagbucks is one of the world's leading survey & reward sites. Since its inception, Swagbucks has paid out over $250 million in rewards to more than 20 million members!
To start earning on Swagbucks you need to sign up which is completely free. Once you've joined you can earn Swagbucks for completing various online tasks. Tasks include answering surveys, watching videos, performing web searches, and earning cashback from participating retailers.
The more you complete, the more you earn – members that are in the habit of using Swagbucks daily regularly earn $100+ a month.
Once you've earned at least $5 you can make a withdrawal. Withdrawals can be made as cash to your PayPal account, or you can claim free gift cards.
Recommended: 25 Awesome Sites Like Swagbucks
5. Only Signup For One Account
Cheating the system may seem harmless. However, the companies funding the market research aren't getting accurate data if you are answering the same survey more than once.
You may be tempted to set up more than one account using different email addresses. Don't do this! Eventually, it will be discovered – after all, the money has to be paid out and these accounts will get linked based on the name, location, or other details.
The consequence of doing this is that you will get banned from Survey Junkie. You could also get banned from other linked sites, and by the companies funding the surveys.
Ultimately, you will end up earning nothing and won't be able to work on surveys again.
6. Complete Multiple Profiles
To get the best survey offers for you and more of them, it's important to complete every available profile. Each survey is unique and the company paying for the research wants answers from people that meet a specified profile. By filling out every profile page you have a better chance of selection for a wider pool of surveys.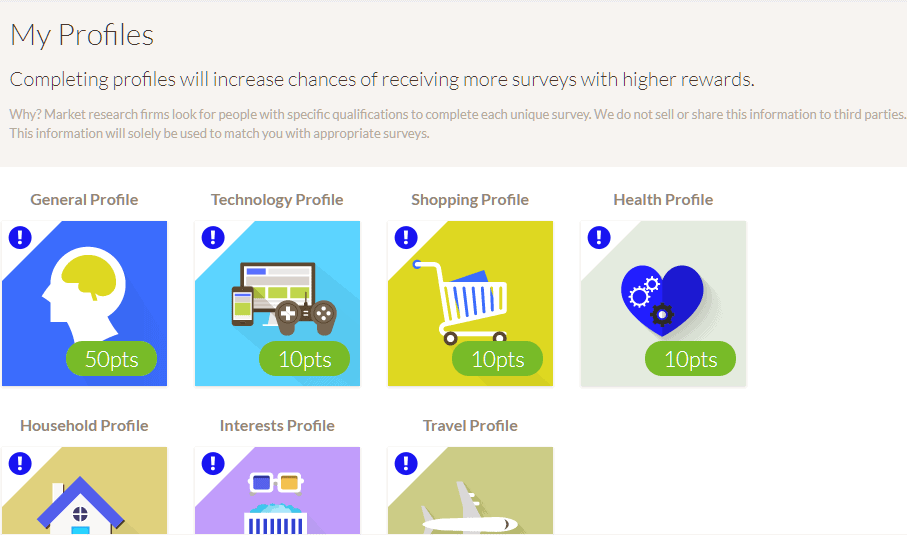 Profiles on Survey Junkie include your general data such as age, location, and gender. Other profiles you can fill in cover topics including technology, shopping, health, household, interests, and travel. Make sure to answer all questions honestly!
As a bonus, Survey Junkie will give you reward points for every profile you fill in. These extra points mean you can cash out quicker.
Important note – it may be tempting to lie to try and get more surveys. Don't do this. If caught you could get banned from the site and then you can't earn anything. Answer every question honestly to make sure you get the surveys you are entitled to.
7. Complete Profiles Accurately
It's extremely important that your profile is completed accurately. Companies are paying you for honest answers that can be used for their market research.
A dishonest profile means you will be getting surveys you aren't qualified to answer.
It may seem like a good idea as you get more survey opportunities. However, if you get caught you could be banned from Survey Junkie and other sites too. In the end, you might earn nothing!
There is another reason to answer profiles accurately. It means you will get surveys that suit your interests. Answering surveys about topics you find dull, or you know little about is likely to end your desire to earn money taking surveys. After all, no one wants to spend hours completing tasks that feel tedious!
If your profiles are accurate and up to date, not only will you get more surveys to answer, but they will be relevant to you. This is a great way to maintain your interest and boost your earnings.
8. Regularly Check Your Emails
First, make sure you've set the email address to safe. You don't want to miss any emails because they've been filtered into the spam folder!
To make more money on Survey Junkie, you need to do as many surveys as possible. Checking your email every time you have spare time means you can get those extra opportunities that you might miss otherwise.
If you can, make sure your email notifications are turned on. That way when a new email is received you will be instantly notified on your smartphone.
Most surveys have an expiration date and only a certain number of respondents are needed for each survey. Getting to them quickly means you won't miss out and can earn more money!
9. Create A Separate Email Account
Every day we get bombarded with emails. Much of it is spam, but the problem with receiving this amount of email is that it's easy to miss an important email.
Creating a dedicated email account that is used exclusively for completing surveys is the best way to solve this potential issue.
Thanks to having a dedicated survey email account, you will never miss another opportunity again. This means more money for you and an easier to organize inbox!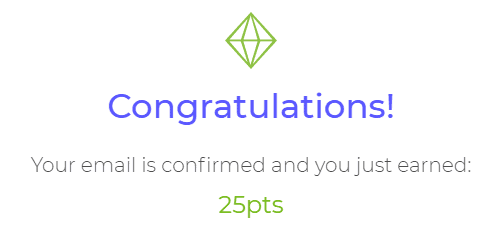 You could create an email account that is used solely for Survey Junkie. Another benefit of doing this is that your personal inbox doesn't get cluttered.
Just make sure you don't accidentally use this email address anywhere else!
10. Use Your Time Efficiently
Sometimes you can spend more time deciding what survey to do than actually doing a survey!
Consider this – every hour you might spend 5 minutes picking a survey to do. If your workday is 8 hours, that means you've spent 40 minutes just deciding which survey to do! That's over 3 hours a week (based on a 5-day work week) just browsing surveys!
Look at this another way – that's over 3 hours a week you aren't earning any money. It's much better to use that time to take surveys than to pick one.
To be more efficient try not to spend any time browsing. Be quicker at deciding which survey to do and don't log in too often just to browse surveys.
If you are getting email notifications every time a survey is available and using autofill to complete each survey quicker, then this should help you cut down on how much time is wasted looking for a survey to take.
Another great way to be efficient and boost your earnings is to make the most of your time when you are waiting around. Commuting to work by train, waiting for a doctor's appointment, or waiting for a bus are all times you could easily hop on to the site and complete a survey. The more you do the more you earn!
11. Take Surveys Consistently
If you only answer a survey now and again, you aren't going to earn much. To make sure you earn as much as possible you must be consistent. Log in every day to check for surveys, and keep an eye on your emails and notifications to get all offers.
If you consistently work at completing surveys every day, then you will see the rewards at the end of the month.
Earning $100 a month or more just by completing surveys is perfectly doable providing you build consistency. Get in the habit of logging in every time you have a spare few minutes – these extra surveys add up over time. As well as that, set time every day in your schedule to log in and complete surveys.
Building these good habits will help make this side hustle much more profitable!
Consistency is also important when you are answering surveys. This is because most surveys include attention checks. If you fail an attention check you could be disqualified from the survey. Sometimes you might get to finish the survey, but payment will be declined.
Either way, this is a waste of your time. The three main attention checks you will get are:
12. Complete Easy Surveys ASAP
Survey Junkie gives you some easy ways to earn some quick points when you signup for the site.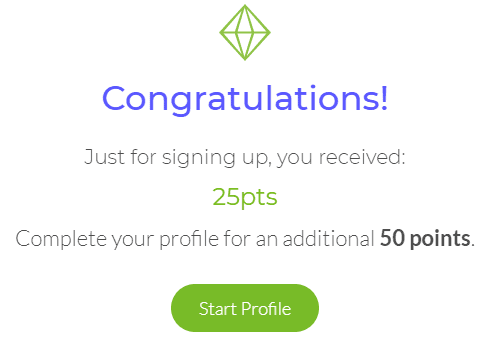 Signing up awards you an initial 25 points. Follow that up with additional points for completing your profile, verifying your email, and taking the tour around the Survey Junkie site. Finally, complete all the profile surveys for additional points.
The added bonus for completing these easy surveys is you will be invited to more surveys in the future. A complete profile helps match you with suitable surveys that are relevant to your interests.
13. Product Testing
A great way to earn extra money on Survey Junkie is as a product tester. Some of these opportunities pay up to $50 a time!
If you can get 2 a month, that's $1200 per year just for product testing!
The way it works is straightforward. You are sent free products to test – payment is made for providing your honest feedback based on your experience of using the product for the time specified.
Product testing is an excellent way to seriously boost your earnings. When you signup you will be asked if you are interested in product testing opportunities. Make sure you answer yes!
14. Focus Groups
Survey Junkie also has the opportunity to participate in focus groups. These focus groups could be held in person or online. The goal is to get people's honest opinions about a product or service.
The best thing about these focus groups is that they pay up to $150 a session!
If you get the chance to do one a month, you could earn up to $1800 a year!
15. Set Goals & Expectations
A great way to be successful at any task is to have realistic goals and expectations. Goal setting is a great way to keep yourself focused on what you want to achieve in life. If you know what you are aiming for you are much more likely to reach your target!
Any goals you set need to be realistic. For example, setting yourself a target of earning $1000 a month just by doing surveys is unlikely.
Instead, ask yourself the following. How much would you like to make from answering surveys? How much time can you invest in this side hustle?
When answering these questions keep in mind your existing commitments. Your current job, any other side hustles, and family life will all factor in too how much time you can spend on Survey Junkie.
Now that you've worked out your goals, you can set reasonable expectations for what you want to achieve.
You aren't going to get rich by completing surveys. Don't go booking that round the world cruise just yet!
However, it's perfectly doable that you could earn a decent amount of extra cash every month. Extra money in the budget is always welcome. What would you use the extra cash for?
Having realistic goals and expectations helps you hit those goals. It also means you won't get discouraged and give up because you were aiming for something unreachable.
Conclusion
Getting paid to answer surveys online is a popular side hustle. It's a great way to earn free gift cards, PayPal cash, and other rewards. Survey Junkie is an established survey site that helps to boost its legitimacy and popularity.
These Survey Junkie hacks mean you can easily boost your earnings. Combining answering surveys with the affiliate program and other activities means you could earn a decent side income.

Now that you know all this, what are you waiting for? Try Survey Junkie today!
FAQs
How do you cheat on Survey Junkie?
Survey Junkie has systems in place to detect anyone trying to cheat the system. Make sure you don't do this! Trying to use multiple accounts or answering the same survey twice will get you banned. This means you can't earn anything.
Instead, refer to the 15 legitimate hacks above. Using all these methods to increase your earning potential will not get you in any trouble. That's because they are legit ways to earn more on Survey Junkie.
Does Survey Junkie actually pay you?
Yes! Any money you earn on Survey Junkie will definitely get paid. US residents can get cash by PayPal or bank transfer. Alternatively, you can exchange your reward points for gift cards that can be used at many leading retailers.
Can you make good money on Survey Junkie?
You won't be able to quit your day job with the money made on Survey Junkie. However, if you are dedicated, log in every day, and follow the hacks in this guide, then you can definitely earn a decent amount of extra income. The money earned each year could go towards a vacation, help pay off debt faster, or be used to build up an emergency savings fund.
Let's look at this in more detail.
Most surveys take about 10 minutes to do and pay between $1 – $4. Note; this is the average, and you can earn up to $50 for some surveys.
The more surveys you do, the more money you can make. If you follow all the hacks above, then you should be getting as many surveys as possible. Even if you don't do them all, as long as you fill in all the available profiles correctly you will at least get lots of surveys to complete.
Here is an example – you spend 3 hours a day just completing surveys. The average survey length is 10 minutes – that's 6 surveys an hour. Using an average of $2 as the payout for each survey means you are earning $12 per hour or $36 a day for the three hours spent on surveys.
If you work 5 days a week, that's $180 a week or an amazing $9,360 a year!
This figure is not including money earned from other activities such as the affiliate program or focus groups. Potentially, you could earn over $10,000 a year if you use Survey Junkie to its full potential.
What is the catch with Survey Junkie?
Great news, there is no catch! Survey Junkie is a 100% legit way to earn extra money. All you need to do is create your free account and start earning today.
Which is better Swagbucks or Survey Junkie?
Both sites allow you to earn cash and rewards. Instead of choosing one, sign up for both! Survey Junkie offers surveys as the main way of earning. Swagbucks has a variety of online tasks you can earn from including surveys, sign-up offers, playing games, and more.
If you had to choose one, then choose based on your personal preference and time available.
To earn the most money, join both sites!
Why don't I qualify for surveys on Survey Junkie?
When you receive a survey invitation you start by answering a few questions to determine if you qualify to proceed with the survey. Sometimes this will prevent you from continuing if you don't meet the criteria for the survey.
Getting declined for a survey can be frustrating. Especially, if you've spent a few minutes answering questions. Here are some common reasons for this happening:
You get declined despite spending several minutes answering questions. For example, the market research is looking for a 40-year-old, married person, that lives in Las Vegas, and has had a vacation abroad in the last 5 years. You may spend several minutes answering these questions before you are declined as one of the answers doesn't meet the criteria they are looking for. In this instance, you simply don't qualify for the survey as you are not the type of person the researcher is looking for.
The survey declines you immediately. At the start of a survey, you enter some basic info including your age, income, and marital status. You are then declined immediately. This can happen because although the survey may still be open, they have had enough responses from people matching your answers. For example, you're a single person. 1000 single people have already responded which is the maximum number of single people needed for the survey. The survey remains open because they still need enough responses from people with different marital statuses. In this scenario, you are declined as the survey has been completed by people of your exact demographic.
You get disqualified part way through a survey. Getting disqualified during a survey can happen for several reasons – the most common is not paying attention. Most surveys include attention checks to make sure respondents are answering honestly and with consistency. If you fail these checks, you will be disqualified from completing the survey. Attention checks take various forms including answering too quickly, not answering consistently, or not reading the question properly.
Survey Junkie Hacks