Disclosure: This post may contain affiliate links. If you click on a link I may make a small commission at no extra cost to you. You can read the full disclosure here.
Last Updated on October 23, 2022 by Chris Panteli
Becoming a Pinterest Virtual Assistant
Do you love tinkering around on Pinterest? Did you know you could monetize that passion and make a full-time income?
Becoming a Pinterest Virtual Assistant is an extremely exciting career path. You may not have even considered it as a job – but it could be something you're absolutely perfect for.
Let's delve into the world of Pinterest Virtual Assistance, what it entails and how to become one.
Also, I am so excited to share an interview with Kristin from PinterestVA.com. Hands down the only course you'll need to be a successful Pinterest Virtual Assistant.
She gracefully agreed to answer some of my questions and I'll be delighted to share what she had to say. So make sure to read on through until the end.
Also, for all you bloggers out there, a Pinterest Virtual Assistant side hustle might be a great idea whilst your blog is growing. Not only will you be able to hone your Pinterest skills, but you'll also be generating additional income.
What is a Virtual Assistant?
A Virtual Assistant (commonly referred to as a VA) provides all the services one would expect from an assistant, but remotely.
In the ever-changing online business landscape, new positions are continually becoming available to alleviate workloads for business owners.
In recent years, the demand for virtual assistants has seen a dramatic increase, as more people are working remotely.
With traditional office roles now being performed away from fixed locations, the need for Virtual Assistants has risen. Half of the UK workforce will want to work remotely by 2020.
Virtual Assistants are required to perform day-to-day tasks such as general admin, email, scheduling, and event management.
The growth in demand for many businesses to maintain a strong social media presence has resulted in new duties outside of traditional administrative assistant roles.
The likes of blogs, eCommerce stores, and influencers have also seen a demand for a new breed of Virtual Assistants.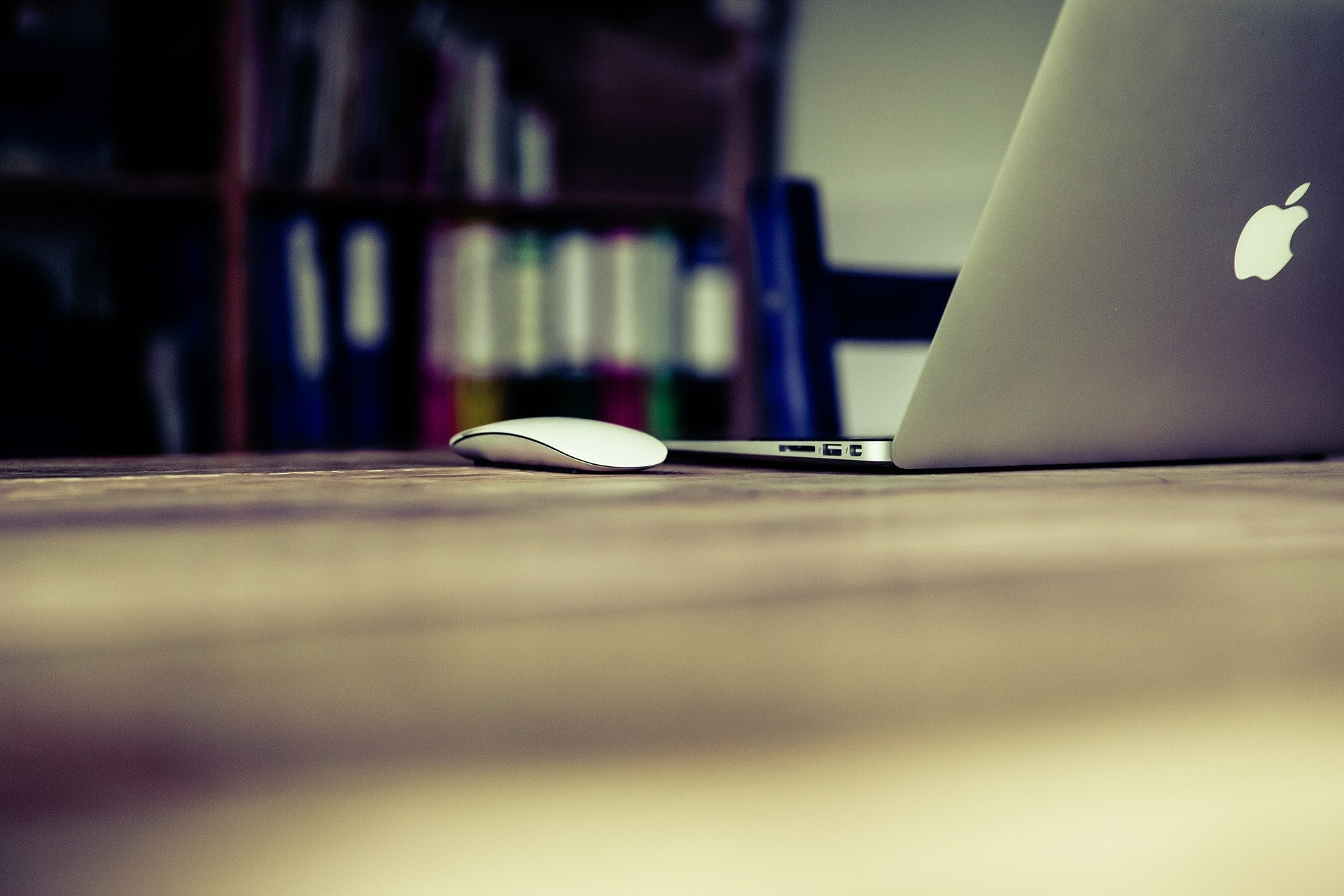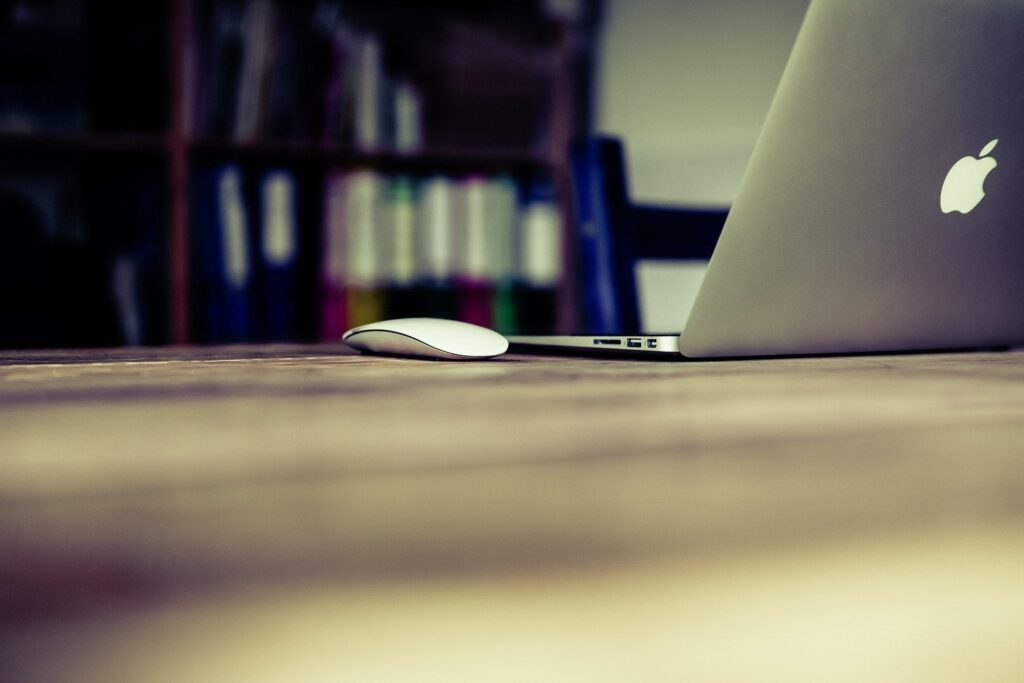 What is a Pinterest Virtual Assistant?
Pinterest Introduction
If you are already a fan of Pinterest then you will be fully aware of the experience it offers users. It is a search and discovery platform that allows you to plan and collect ideas.
Pinterest boasts over 300 million active users. A staggering 71% of Pinterest users are women, and according to SproutSocial, that same group makes 80% of the buying decisions in US households.
Pinterest is the third-largest social network in the US (although it's not really a social network) and the majority of Pinterest users earn more than $75,000 USD a year.
Consequently, Pinterest has fast become a playground for traffic seekers of high-income users. Bloggers, brands, online businesses, and marketers of every kind are all rushing to consolidate their Pinterest presence.
What does a Pinterest Virtual Assistant do?
A Pinterest Virtual Assistant will take on board the task of managing a company's Pinterest profile.
Why would a business need this, you ask?
Knowledge and Skill
There are two main reasons a business would require a Pinterest Virtual Assistant. Firstly, Pinterest is not an exact science. In fact, you could become very rich if you were able to crack the ever-changing algorithm and continuously drive traffic for your client.
However, there are best practices and strategies that can be implemented in order to successfully win Pinterest referral traffic. Possessing this knowledge through education, and being able to skillfully implement it is highly sort after.
This is one reason why Pinterest Virtual Assistants exist; to do for clients what they cannot do themselves.
Time Constraints
The second biggest reason a business would require a Pinterest VA is they simply do not have the time.
To be successful with Pinterest marketing you need to be continually creating eye-catching Pin images. Then, you must manage the scheduling of these images to well-described boards.
The profile also needs to be monitored and seasonal trends must be accounted for to maximize traffic.
Also, performance must be closely monitored using analytics in order to adapt strategy when needed.
All of this is extremely time-consuming, and for businesses and content creators alike, often disliked.
And so the Pinterest Virtual Assistant was born.
What Services can you Offer?
Before you can master Pinterest on behalf of your potential future clients, it's worth learning about some of the tasks that will be involved.
Consequently, if you have been blogging or using the platform regularly, you will already have a grasp of what's involved.
However, for those causal Pinterest users, here are a few of the services you would be required to offer clients as a Pinterest Virtual Assistant.
Business Account Set-Up
A successful Pinterest account starts with the profile. This will need to reflect the business in a way that attracts users. The profile image used should be appropriate and the profile description should be correctly key-worded.
Clients may require this to be set up for them, and managed as the business changes direction and focus.
The clients' account will need to be converted to a Pinterest business account, and the website verified.
Board Creation and Management
Having good boards is a vital ingredient to Pinterest's success. Boards will need to be created and rich in SEO keywords that reflect the topics covered.
These boards will also need to be closely monitored for their performance and adjusted accordingly.
Pin Creation
Pinterest isn't Pinterest without pin images. Clients will almost certainly require the creation of beautiful pins that accurately describe the content.
These pins will need to be eye-catching and generate click-throughs to drive traffic for the client. Canva is a great tool that can be used for this.
Pin Scheduling
In order to build a following on Pinterest content must be added to the platform on a regular and consistent basis. This is often accomplished with schedulers such as Tailwind.
You may be responsible for scheduling pins for clients on a weekly and monthly basis.
Read Is Tailwind Worth It? (In the New Age of Pinterest)
Tribes and Group Boards
In order to further extend the reach of a client profile, you could be required to join Tribes, add pins to tribes and generate re-pins.
Group board applications will also need to be made and their performance closely monitored.
This list is by no means exhaustive but gives you a reasonable idea of what is involved in becoming a Pinterest Virtual Assistant.
Skills Needed to be a Pinterest VA A good Pinterest Virtual Assistant will require a number of different skill sets to be successful.
But don't worry, you can learn these skills with practice and education.
Reliability
You will need to deliver your client's requirements and succeed at the task at hand. Being able to reliably perform the job to a high standard is a highly sought-after skill.
If you are fortunate enough to start developing your business with multiple clients then you must ensure all the required duties are performed.
You can't slack off for one client and not expect the dominos to fall. You must be reliable, and this will install confidence and grow your reputation.
Time – Management
Managing a client's workload on a week-by-week basis will be fundamental to your success. Pinterest requires active engagement to see success, and clients will expect this of you.
If a new post needs pin images designed and then to be scheduled, you better make sure it gets done in a timely fashion.
Also, clients will expect you to respond to their email inquiries and not to be left waiting.
Creative Design
Pin images need to be stylish, eye-catching, and clickable. This is a skill that can most definitely be learned and mastered (PinterestVA.com) and will be honed over time with practice.
Canva.com is a great free resource where you can begin to make Pinterest images. Give it a try, and see if you can get anything to pop. You might have a hidden talent and a future in being a Pinterest Virtual Assistant.
Management of Expectations
Your clients are going to expect results, after all, they have just handed over their hard-earned cash. Although this is something you will have to deliver, it is feasible to not be expected to see results overnight.
You will have to manage your clients' expectations, ensuring they are satisfied with the service you provide. Pinterest is a 'slow burn' and takes time to build a profile and generate referral traffic.
Also, different expectations should be set depending on the services you offer, and this needs to be successfully communicated to the client.
Working Alone
If becoming a full-time Pinterest Virtual Assistant is your end goal, then you should definitely get used to being able to work alone.
The Pinterest VA lifestyle involves many things, but chief among them is working remotely; not in an office surrounded by people.
This is quite possibly what will have attracted you to the job in the first place. The idea of not having a boss and partaking in the daily 9-5 grind. But not everyone is cut out for this. You will need to stay productive whilst working from home and keep your sanity if solitude is not your forte.
How Much Can You Earn as a Pinterest VA
This is probably the question you have been waiting for. As with many things in life, nothing is certain.
However, taking a proven path towards a career in becoming a Pinterest Virtual Assistant will certainly up the odds of earning a higher income.
That's why I wholeheartedly recommend the PinterestVA.com online course.
Become A

Pinterest VA

Today
Learn a proven step-by-step process for building a lifestyle business that lets you work when and where you want, doing something you love.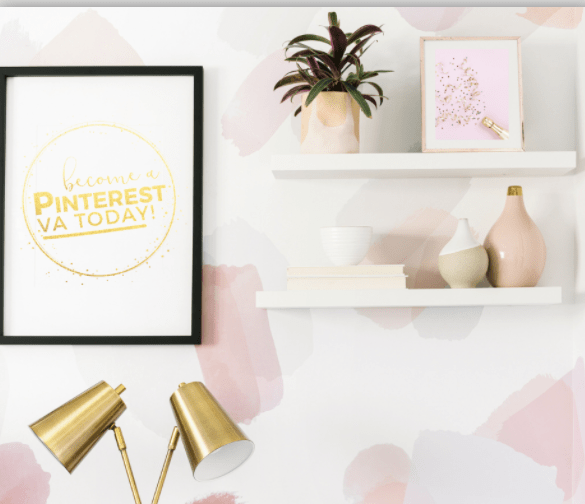 Back in 2018 Kristin (one of the founders of PinterestVA.com) gave an interview on Making Sense of Cents, where she outlined how she was able to earn $3,600 a month – after just 6 months.
Yi Ming over at InsaneFreedom.com landed her first client just 2 weeks after completing the PinterestVA course. She now makes over $3500 per month, and her business is still growing.
You can check out other PinterestVA.com success stories here.
Interview with Kristin from PinterestVA
So, you think becoming a Pinterest Virtual Assistant is a career path for you, but you still need some convincing?
Well, I am so grateful to Kristin from PinterestVA.com for taking the time to answer some of my questions. Hopefully, her answers will clear up any doubts you might have, and see you finally taking that step towards a new life.
1. Would you recommend your course as a means for bloggers suffering from low Pinterest referral traffic to master the art themselves whilst generating a side income?
That's a great idea and we have tons of bloggers as our current students.
Our students/alum also serve successful bloggers (in addition to brands and business owners) as clients, allowing them to learn even more about running a successful blog while they earn!
Lastly, they'll be able to practice on their own blogs, using results achieved for their own case study to put in front of prospects to showcase their sweet skills – such a win/win.
2. Is it feasible to be a Pinterest VA whilst working on your own blog?
100% – you should treat your own blog like any other client, both in writing quality content, but also via your marketing efforts.
3. Are there any key skills or personality traits that you would consider to be an asset in the VA world?
The top traits we identify are:
Organized
Proactive
Eager to learn
Hustle mentality
Enjoy Pinterest as a user
On the skills side, we teach pretty much everything you need to know, including basic graphic design (needed for pin design), SEO/keyword research, scheduling using Tailwind, writing pin descriptions, and more!
4. Do you teach how to offer different services to clients?
We teach 9 unique services that we've identified a Pinterest VA can learn/offer based on our program.
Every client has a unique business (blog or brand), is starting from a different place (beginner, intermediate or advanced), has differing goals (brand awareness, increasing newsletter list size, selling products/services, etc.), and a varying budget.
Therefore, there's no 'one-size-fits-all' approach to take. We offer pricing suggestions for each service and how that changes from a beginner to intermediate to advanced level PVA!
5. If someone reading this is an avid Pinterest user, but worries their artistic skills are useless, how can they possibly succeed in this business? After all, don't we always hear you need beautiful pins to blow up on Pinterest?
The 9 different services involve both right and left brain tasks, i.e. not all are creative – there's also a lot of room for the analytical peeps!
We urge our students to TRY all of the services – you never know what you'll like/are good at if you don't try!
6. As you are teaching the full spectrum of the Pinterest VA world, does this include legal education in setting up and running a new business?
While we can't provide legal advice, we share each of our individual paths. Both of us started our careers as sole proprietors. Between both of us, based on legal advice and working with CPAs, we now operate multiple S-Corps and LLC businesses.
7. The online space is in a constant state of change and this is known by many bloggers who already use Pinterest themselves. Many have had the first-hand experience of Pinterest algorithm changes and the devastating effects this can have. Does your course stay up to date with the latest algorithmic changes?
Due to Kristin's Tailwind ambassadorship, we are not only up to date on Pinterest algorithm changes but also up to date with platform changes on Tailwind. While trends come and go, we focus on changes that are here to stay. This includes the most recent announcement of Pinterest's Best Practices.
8. Once the program is completed, how long before one can expect to land a client and start earning?
Many of our students land their first client or two in 30-60 days, earning back their investment in the program. Many of our alumni keep in touch, letting us know they have quit their day jobs to focus on Pinterest management full time.
Everyone has different income needs – some students are looking to help contribute to the family income; some are looking for a career change. One of the best places to check out is our student success stories.
9. For anyone reading this who is ready to sign up and possibly change their lives for the better, but is just teetering on the edge, what would you say to nudge them in the right direction?
First of all, you must like Pinterest or this is not the right career field! While some of our students already have existing experience as a virtual assistants but looking to learn a new skill set, the majority of our students are brand new!
Learning a new skill set takes some time, so give yourself permission to take the next 30-60 days to go through the material, take action and start pitching clients.
10. Finally, it's great that being a Pinterest VA can provide a financially freeing income, but how is it good for you as a person looking to be happy?
Both of us launched our careers to be financially independent, happy, and forge our own paths. Being able to help others learn a new skill and create their own future, whatever that is for them, is extremely satisfying.
Are You Ready to Become a Pinterest Virtual Assistant?
Changing your life and gaining financial freedom could be just around the corner.
If you think you have the skills, or the ability and want to learn the skills needed, then why not consider taking the PinterestVA.com course?
You could be working for yourself, mastering Pinterest for clients, and beginning to grow a brand new business.
Also, if you're a blogger or own an online business, then becoming a Pinterest VA may be an excellent way to generate additional income.
Let me know and share your story if this is a life-changing decision you decide to make.
Recommended: Becoming A Pinterest Manager: Ultimate Guide
Becoming a Pinterest Virtual Assistant