Disclosure: This post may contain affiliate links. If you click on a link I may make a small commission at no extra cost to you. You can read the full disclosure here.
Last Updated on May 1, 2023 by Chris Panteli
How to Start A Pressure Washing Business
It may seem simple when approaching how to start a pressure washing business, but just as we learned with starting a laundromat business, there is more to consider than one might initially think.
There are the pressure washing costs of a startup, finding customers, and of course, you must learn how actually to pressure wash.
With the right tips, you can start a successful power-washing business that is both profitable and enjoyable. First, though, there are some specific steps to start a new pressure washing business.
This ultimate guide will show you how to start a pressure washing business and become a pressure washer to establish a successful venture.
Pressure Washing Blueprint –

$0-7k / month
Discover The Step-By-Step Sequence To Launching Your Pressure Washing Business From Home… With Minimal Capital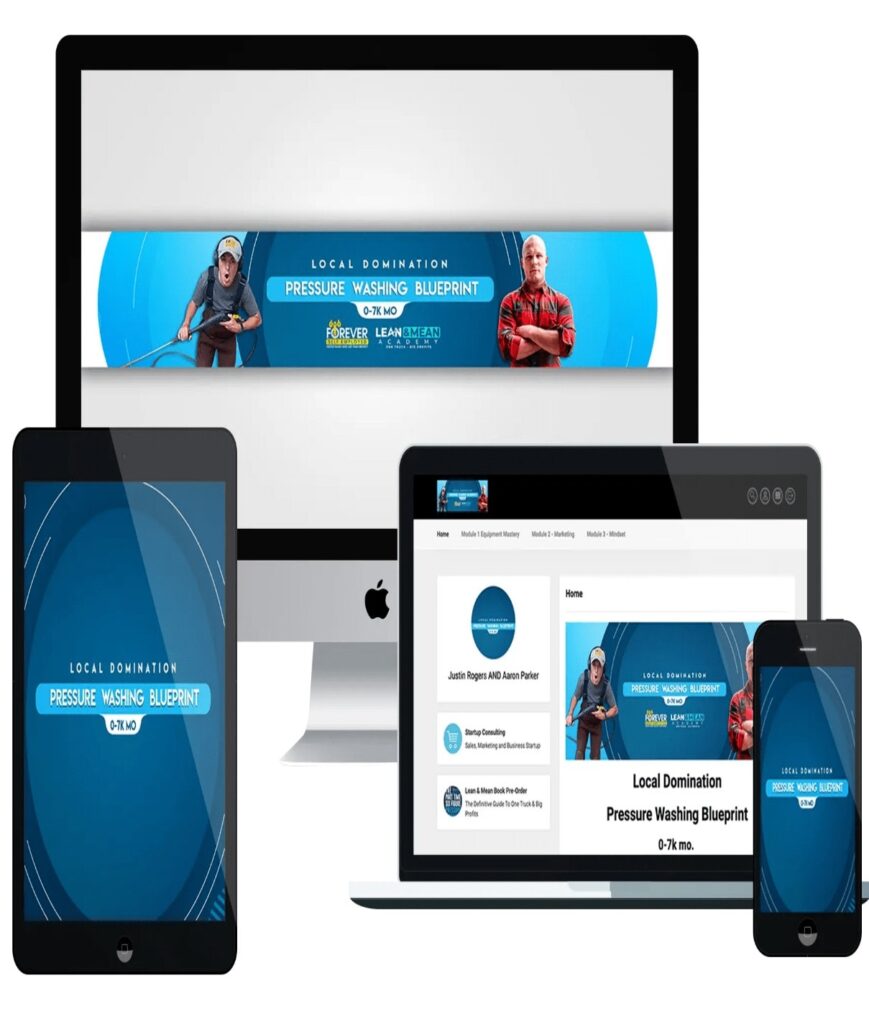 What Is a Pressure Washing Company?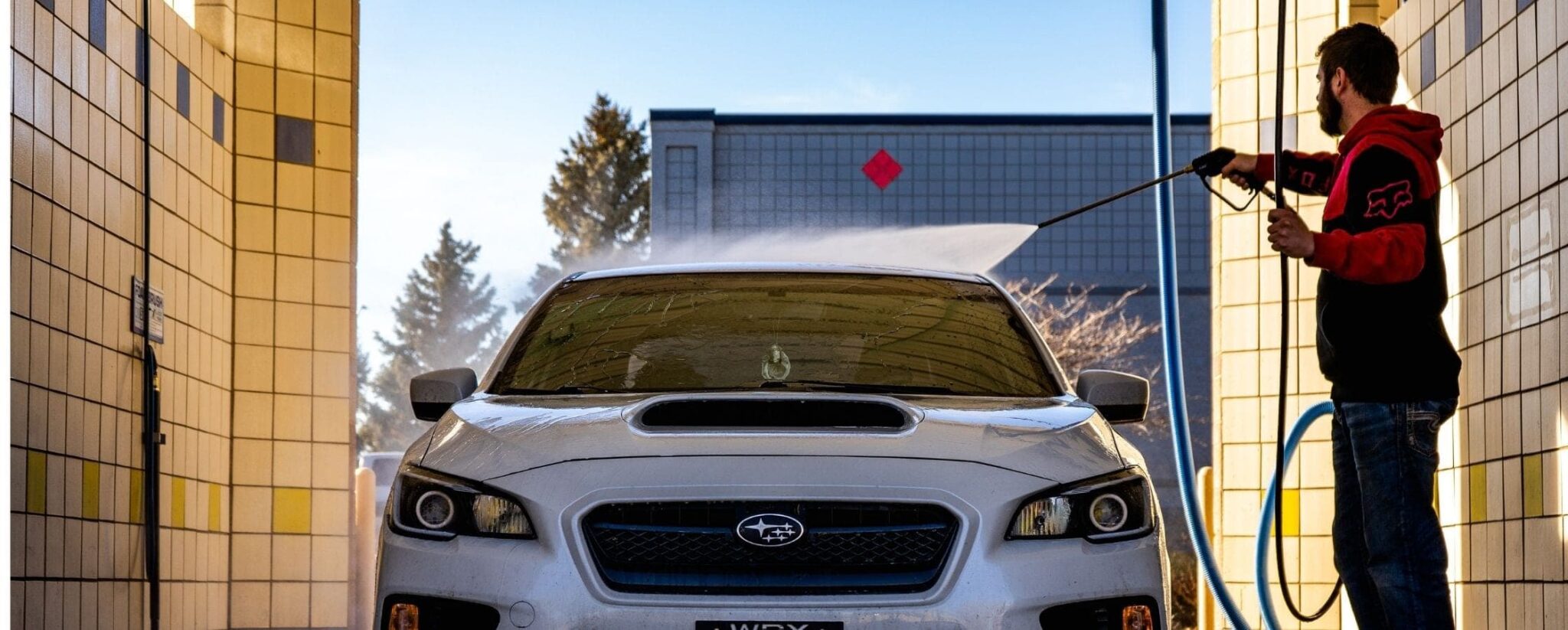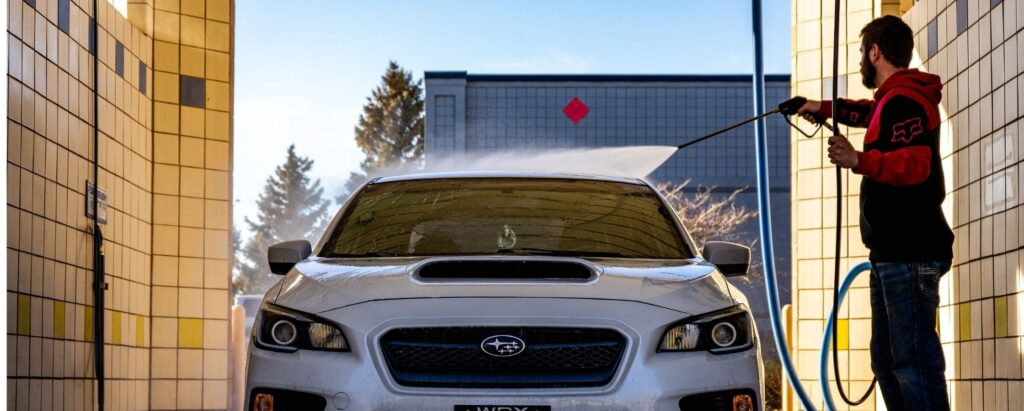 Also known as power washing, pressure washing is a type of pressure cleaning process that uses high-pressure streams of very hot water to clean a surface, removing dirt and grime. It is for outdoor use only, using a combination of hot water and high pressure to clean surfaces.
As the name suggests, a pressure washing business is one that offers a pressure washing service. It can be a larger corporation, but more commonly, independent businesses are often owned by a single person or small group of people.
Why should I open a pressure washing business?
Opening a pressure washing business can be an excellent venture, depending on what you are looking for.
Owning a pressure washing service provides owners with independence and the opportunity to own their own business instead of punching a time card for an employer. It also does not cost much to get started, but it is easy to stack up your earnings once you set the right pricing and develop a regular clientele.
It can also be very lucrative. The industry is only expected to grow in the coming years, which means more business and more money for you.
Pros and cons of opening a pressure washing business
Before you decide to open a pressure washing business, these are some factors to consider to ensure that it is the right move for you.
These are some of the pros and cons of starting a new pressure washing business.
Pros
Freedom as your own boss
Minimal start-up costs
Freedom to choose clients
High industry client retention
Easy to market
Cons
Requires upfront investment
No benefits package
May face local competition
Inconsistent scheduling
Demanding, challenging work
How much money can you make from pressure washing?
Most power washing businesses can make up to $50,000 in the first few years, with more established businesses taking home six figures and more.
The amount of money you make from pressure washing depends on several factors, such as the type of clients you serve and how much you charge.
Pressure washing business ideas
There are several types of people who need pressure washing services. There are homeowners and renters, of course, who use power washing to keep their properties in tip-top shape. There are also commercial corporate and residential facilities that require regular pressure cleaning and window cleaning. In fact, they could pay more due to the properties' larger sizes. Just one contract to supply ongoing power washing needs could mean regular, stable money.
This versatility is what is so great about owning a pressure washing business. There are many types of specific concentrations and specialties you can offer because of all the different types of clients there are to serve. Perhaps, you want to focus on cleaning building exteriors or home decks and patios. You could couple your services with chimney cleaning services or specialize in window washing.
Whatever you do, pressure washing can be a great way to make money when you own your own power washing business.
What Do You Need to Open a Pressure Washing Business?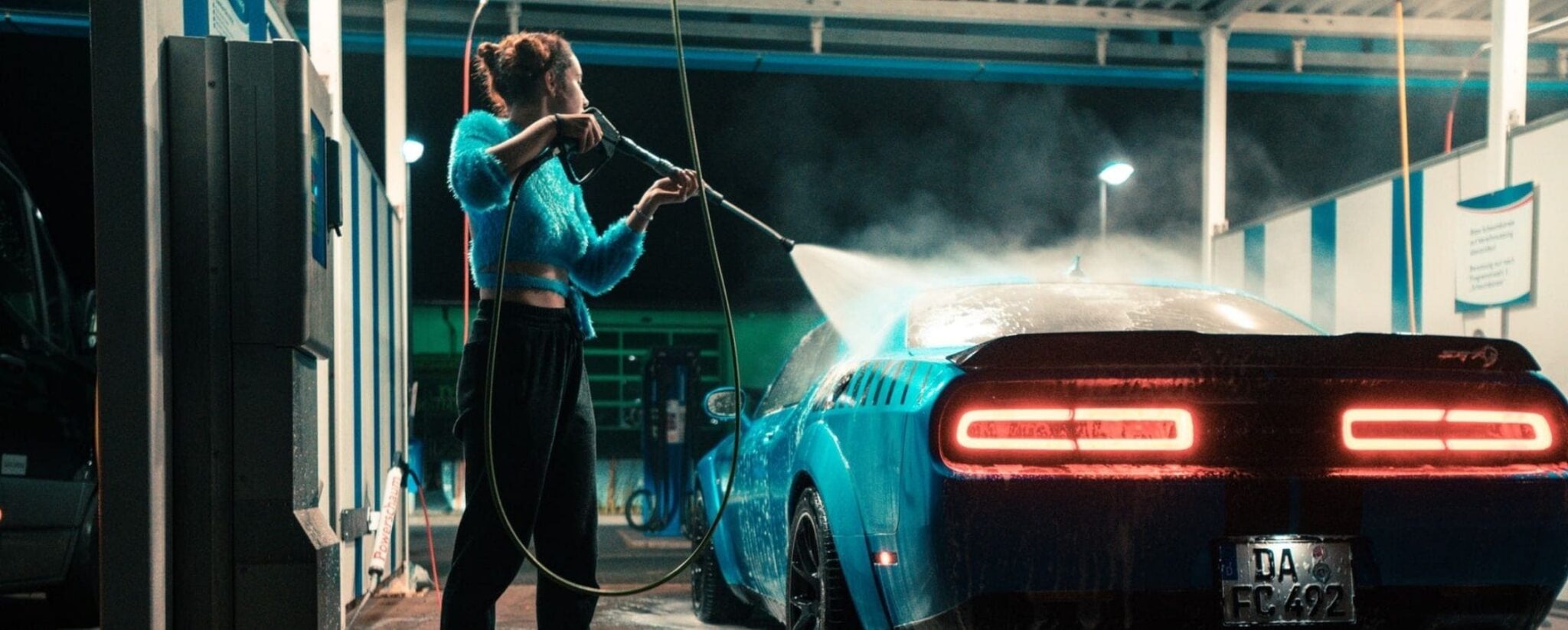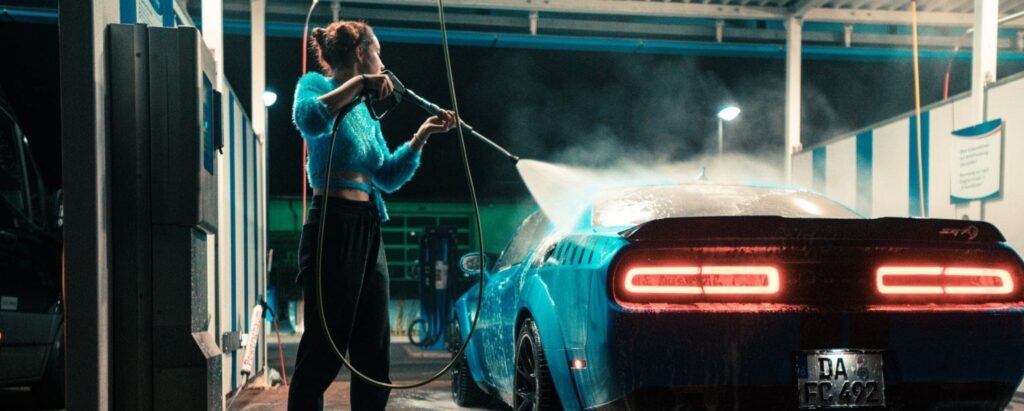 In order to open your pressure washing business, there are a few items to handle first.
How to learn to power wash
Before you do anything, you need to learn how to power wash. Like woodworking, the process itself is fairly simple, but it still requires knowledge and care in order to avoid injury and damage. It is, after all, a high-pressure machine that produces strong movement that can hurt you or nearby property if you are not careful. It is all too easy to shatter a window with the wrong movement of the wrist.
To help you build your skill set, consider a local training course for pressure washing. You also could work for another pressure washing company first to gain on-the-job experience from another veteran professional pressure washer that can help with invaluable tips for your own budding business.
Pressure Washing Blueprint –

$0-7k / month
Discover The Step-By-Step Sequence To Launching Your Pressure Washing Business From Home… With Minimal Capital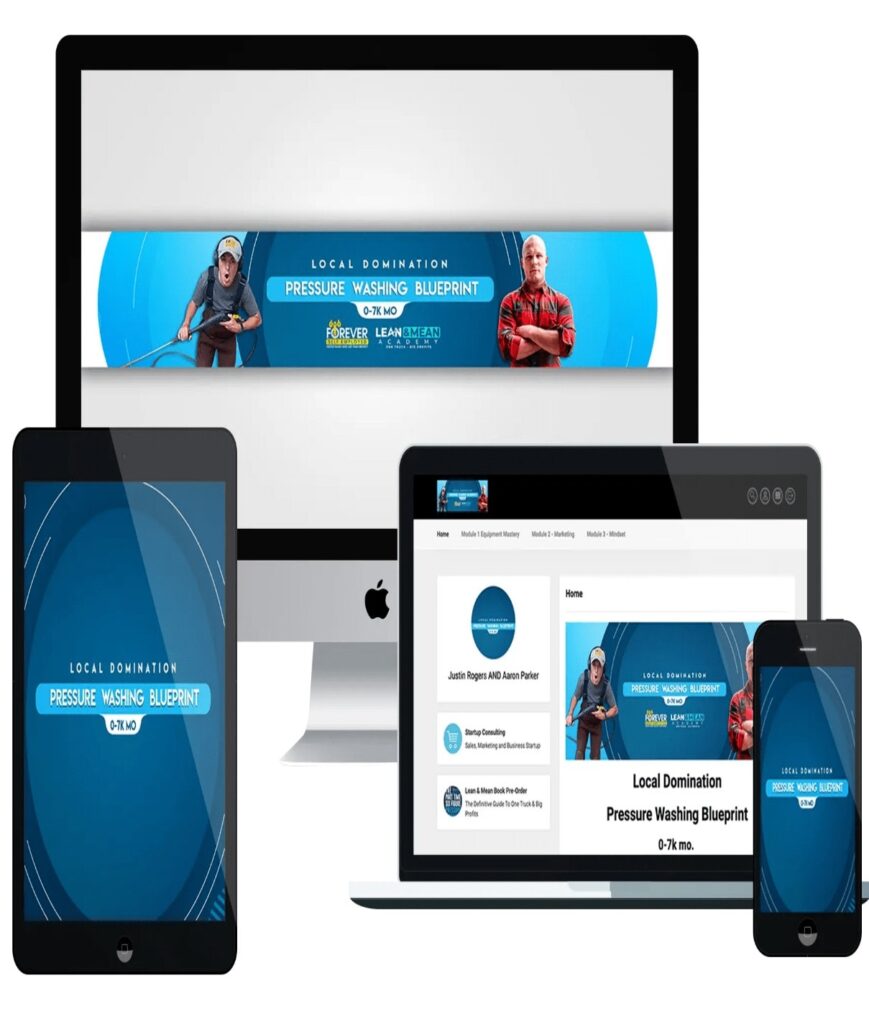 Things to Consider Before Starting a Pressure Washing Business
Before you can get started selling your pressure washing service, there are a few items worth your consideration.
Costs and expenses
For the average power washer business that's just starting out, costs can average as low as $10,000. As your business expands and your sales increase, your operating expenses will likely increase.
Permits and licenses are additional, as is insurance for your business. Costs can range from $250 to $1,000, depending on where you live and the size of your business.
| | |
| --- | --- |
| Type of expense | Typical monthly cost |
| Permits, licenses, and insurance | Varies based on area |
| Truck/van | $450 |
| Office space | $500 – $2,500 |
| Phone and internet service | $50 |
| Marketing | $250 – $500 |
| Employee labor | $1,000 + |
It is important to remember that the cost of supplies varies, depending on the manufacturer and model that you choose.
There is also the matter of marketing, advertising, and hiring employees.
Buying pressure washing equipment
In order to pressure wash, you have to have the right equipment to do the job, and that goes beyond just your pressure washing machine. Some of these items may also require more than just a trip to Home Depot, with some power washing equipment available for lease.
These are some of the most important pressure washing equipment you need to furnish for your business:
Hoses, both high-pressure and low-pressure
Hose reel
Pumps
Nozzles
Angled tips
Engines
Appropriate surface cleaner and other supplies
Don't forget about your transportation, either. You will still have to pay for the cost of your truck or van, as well as any additional car insurance.
Equipment maintenance
Most products carry at least a limited warranty; but make sure to check what warranties are available before you purchase, as they can certainly come in handy later.
You will also need to set aside some money for vehicle maintenance and gas, as well as any storage fees you may have to pay to house your equipment.
Hiring and managing employees
To keep your business running, you are eventually going to need help, and that means hiring employees. When your power washing business takes on new employees, be sure to consult the appropriate human resources procedures, such as tax forms for employees, payroll, and withholding.
This is where good accounting helps.
Accounting tips
Regardless of whether you find an accountant or do the accounting yourself, you will still need to become well-versed in the ins and outs of your business affairs. This includes invoicing clients, tracking expenses, handling payroll, and filing taxes.
Many different programs are available to help with business accounting, such as Quickbooks, which offers a free trial to get you started.
Getting power washing insurance
Mistakes do happen, so power washing insurance is a must for your business if you want peace of mind. If anything were to go wrong on a job, such as a broken fixture or malfunctioning pressure washing equipment, your insurance policy could help pick up the tab, so you are not stuck paying the entire bill yourself as the business owner.
Be sure to carefully vet insurance providers, even if you go with one of the more popular pressure washing insurance companies like NEXT Insurance, Hiscox, and Huckleberry.
Pricing your power washing services
HomeAdvisor reports that the typical cost to pressure wash a house is roughly between $200 and $400, costing anywhere from $0.15 to $0.75 per square foot.
Based on industry averages, this is around what you can expect your competitors to charge to power wash. This may vary based on area and exact power cleaning service, but it gives you a general idea of how to approach power washing prices for your pressure washing business.
Average Power Washing Pricing
| | |
| --- | --- |
| Service | Average pricing |
| Deck or patio | $250 – $500 |
| Driveway | $80 – $200 |
| Home exterior siding | $100 – $3,000 |
| Vehicle | $50 – $200 |
How to Open a Pressure Washing Business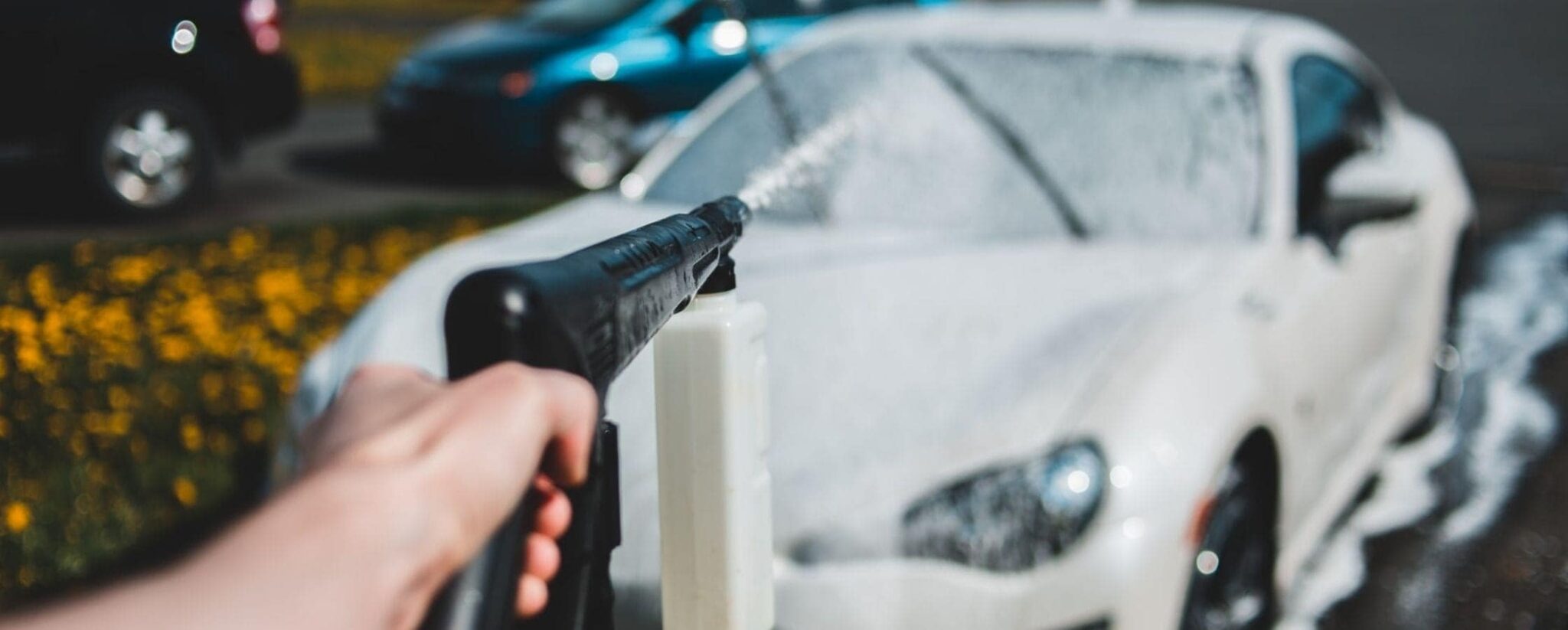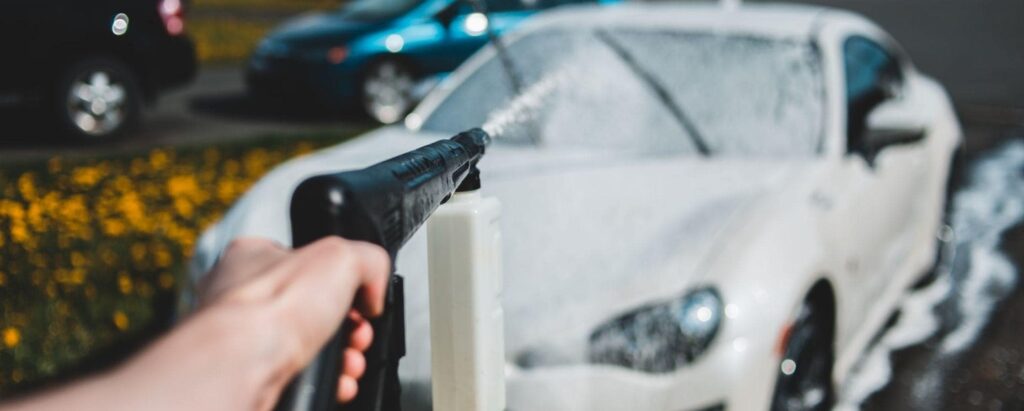 There are a few key tips to help you open a successful pressure washing business.
Do some market research before opening
Market research can be enormously beneficial before you open your business. Not only does it help you determine fair and competitive pricing, but you can use it as a way to decide which services would be popular and which ones are already too prevalent in the area. You can also take cues from companies that have been in business for quite some time.
Create a business plan
A business plan could be a great way to map out the particulars of your business while identifying key areas to focus your energies on, such as marketing or hiring employees. It is especially useful if you plan to apply for a loan or enter into a partnership, as it shows your overall business structure.
Business name
Executive summary
Company description
Product description
Market research
Financial projections
Marketing and sales
Management and operations
Organize your business
You will also want to consider how to organize your business.
There are several ways to establish your business, including some of these popular business structures:
Sole proprietorship: A sole proprietor is just a single business owner of a company. However, a sole proprietorship means that personal assets could be vulnerable should legal action be taken against your business. 
LLC: These are best designed for partnerships, often serving to protect personal assets should the business fail. 
Corporation: A corporation is a pricier solution but treats the company as an individual liability with the greatest protection for its owners' personal assets.
Get a License
In order to legally operate your business, you will need a few different types of licenses and items for your business.
Business License
A business license is required of any company to do business in the United States. This is issued by the federal government, as well as your state or local governments if required.
EIN
Your employee identification number, or EIN, is issued by the Internal Revenue Service (IRS). This is what you will use to file and pay taxes, as well as for accounting and hiring purposes.
EPA license
Wastewater is regulated by the U.S. Environmental Protection Agency, according to the Clean Water Act of 1972. It is there to ensure that everyone disposes of wastewater appropriately to avoid contamination and sickness to neighboring communities and their residents.
Because of this, some states require that you obtain a license or permit in order to legally operate a power washing business. It is important to research not only federal laws but also any laws governing your local town or city to ensure complete compliance.
Open a business bank account
Once you are armed with your new EIN and business license, you can open a new bank account for your business. You should choose a business bank account instead of a personal bank account so that you can take advantage of extra protections and benefits like extended fraud protection, payroll tools, and employee cards.
Axos Basic Business Checking –

$100 Bonus
Zero monthly maintenance fees, and minimum monthly balance requirements. The first 50 checks are FREE and you get unlimited domestic ATM fee reimbursements. Only $1,000 minimum opening deposit!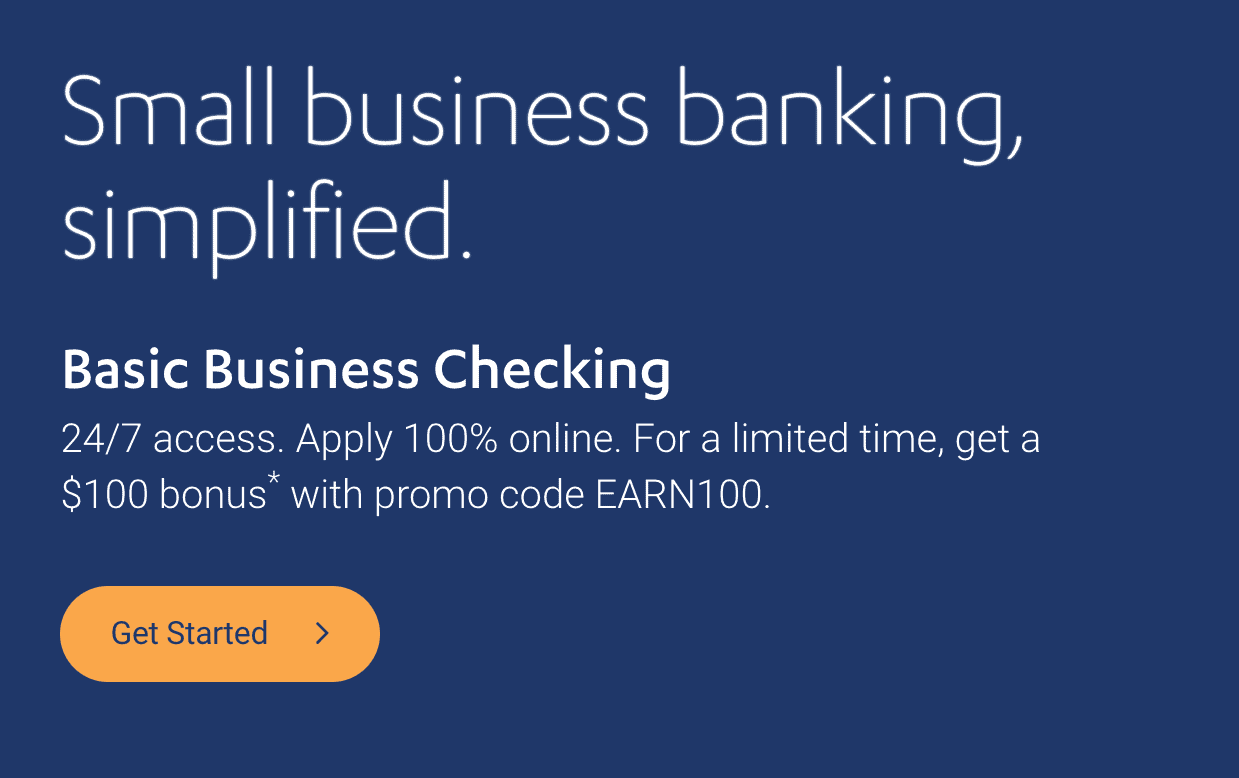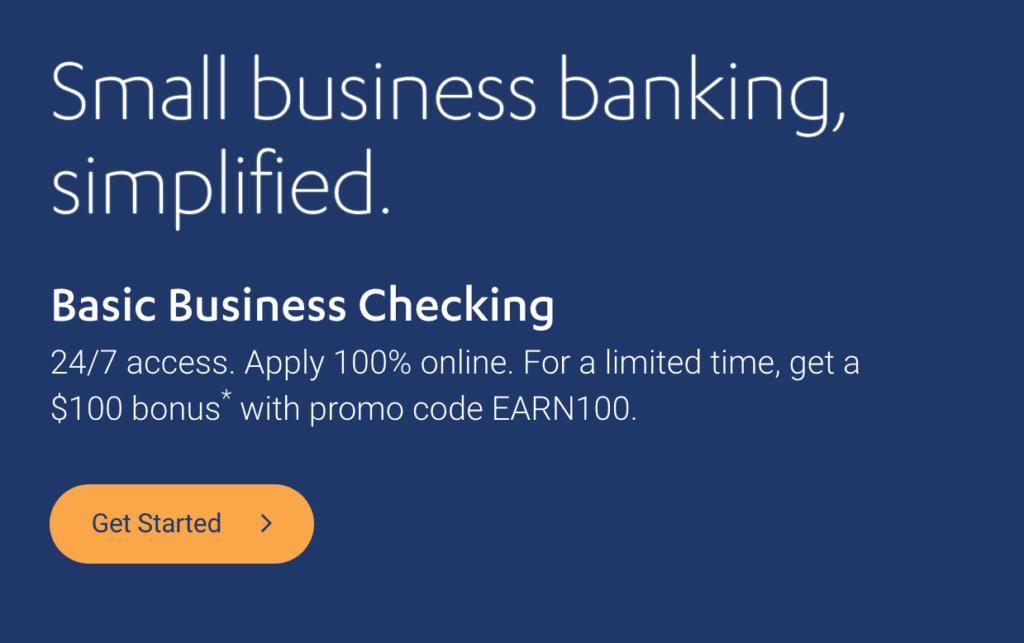 Marketing your pressure washing business
After your business is all registered, it is time to get the word out. Marketing is critical for any business, new or old so that customers can find you when they need your services. Successful marketing strategies for power washing companies include mailbox fliers, local Facebook ads, television ads, and networking with other groups for pressure washing business tips.
Once you develop a regular customer base, it is easier to maintain an ongoing book of business since they are more likely to choose your company when they need power washing services.
Best Practices for Starting a Pressure Washing Business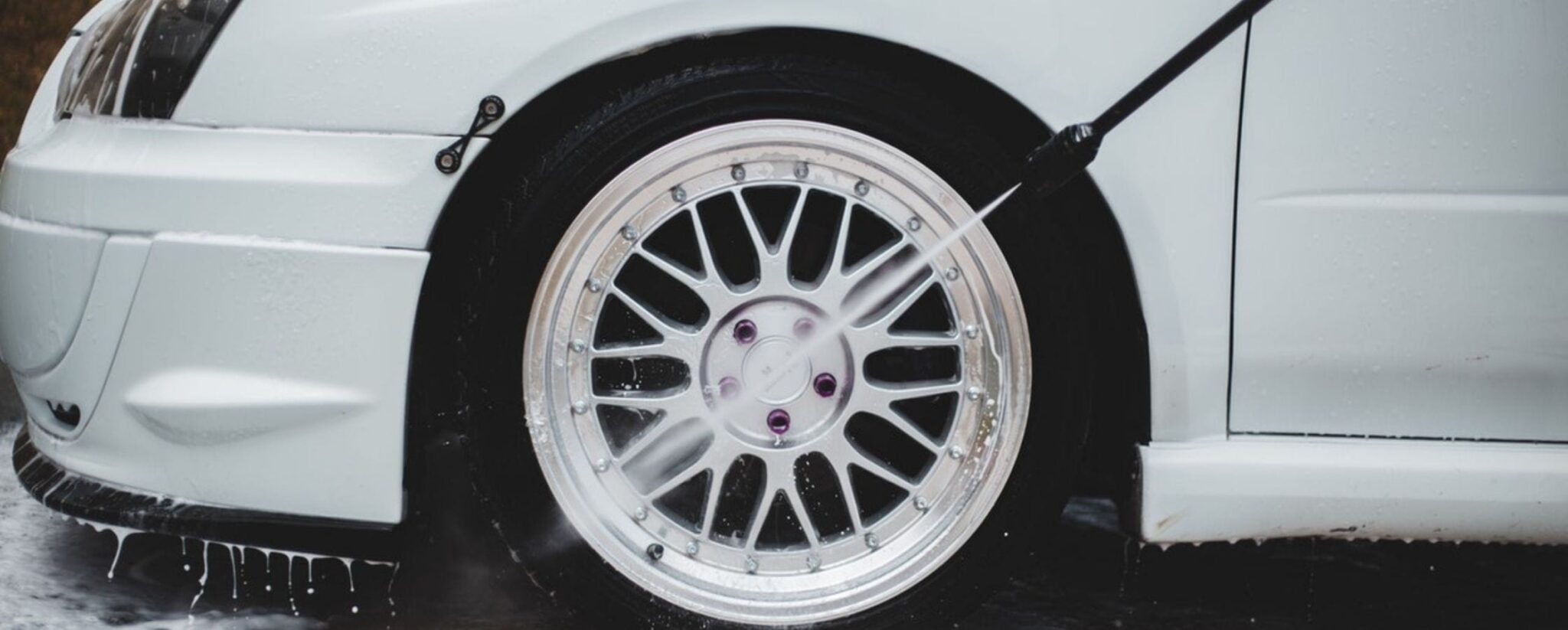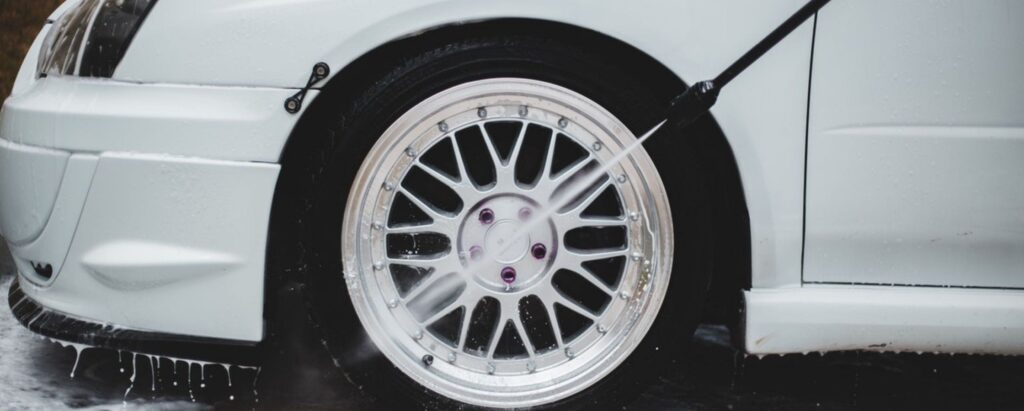 Consider using pressure washing as a side hustle.
Not all power washing companies are full-time gigs. Instead, you can use this business as a side hustle to boost your regular income, whether it's saving for a family vacation or affording those annual holiday gifts. Power washing is a great way to earn extra money, just like installing Christmas lights, starting a storage business, or opening a pack and ship business.
Check out the Small Business Administration.
The Small Business Administration (SBA) can be an enormous help in the formation and maintenance of your business. There are tons of resources all designed to help you launch a successful business from experienced entrepreneurs.
Create a website.
It is important to create a place where all customers can find out about your company in greater detail, such as a list of services, pricing, and availability. You can also add customer reviews to boost consumer confidence and increase your conversion rate.
Open social media accounts.
Social media is another important way for your consumers to find you. Don't forget to establish social media accounts on important platforms like Instagram, Facebook, or Twitter. It's a great way to provide instant communication and details when a potential client contacts you.
Network, network, network.
As a small business owner, it is crucial to tap critical networking services and tools. A great place to start is LinkedIn, as well as local business groups, such as your local chapter of BMI. These could be a great way to meet other small business owners and expand your reach to each individual potential customer.
Conclusion
All you need now is to get started making your dream business a reality. Once you have your business plan, EIN, and permit, you will be ready to fire up your pressure washing equipment and start fulfilling jobs.

Consider checking out some of our fantastic resources on how to make extra money in 2022!
How to Start A Pressure Washing Business