Disclosure: This post may contain affiliate links. If you click on a link I may make a small commission at no extra cost to you. You can read the full disclosure here.
Last Updated on October 23, 2022 by Chris Panteli
Writing Short Stories For Money
Writing is a highly flexible job that offers the potential to earn a lot of money from the comfort of your home. However, writing is an extensive sector with numerous opportunities. You can write articles, academic work, press releases, speeches, ebooks, books, short stories, and more.
Many people do not realize that short stories are a huge market. There are many different forms of short stories that you can work on, including romance, fast fiction, crime, and science fiction.
Can you make money writing short stories?
Yes, you can definitely make money writing short stories. The amount and frequency which you can earn will depend on several factors, including your ability to output content and the publishing platforms you choose to work with.
If you already love writing, you have plenty of opportunities to write short stories for money and sell them to earn a substantial amount of income. This article will help you learn how to make money by writing your own short stories and potentially turn this lucrative side gig into a full-time income.
Learn How To Start Your Own

Proofreading

Business
Alicia made $1,100 the first month after she graduated from one of Caitlin's proofreading courses – even while she was still working full-time at her retail banking job!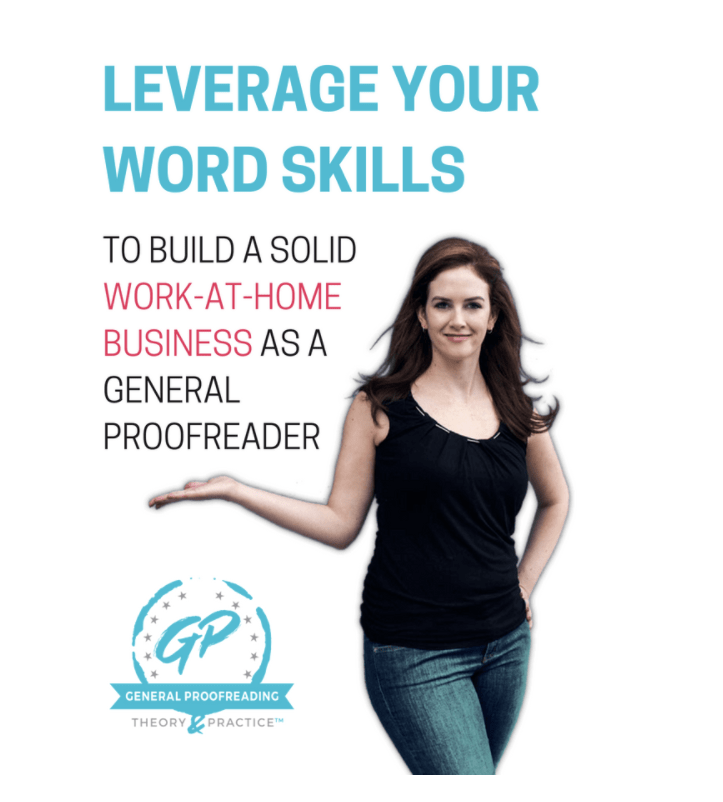 How To Make Money Writing Short Stories For Money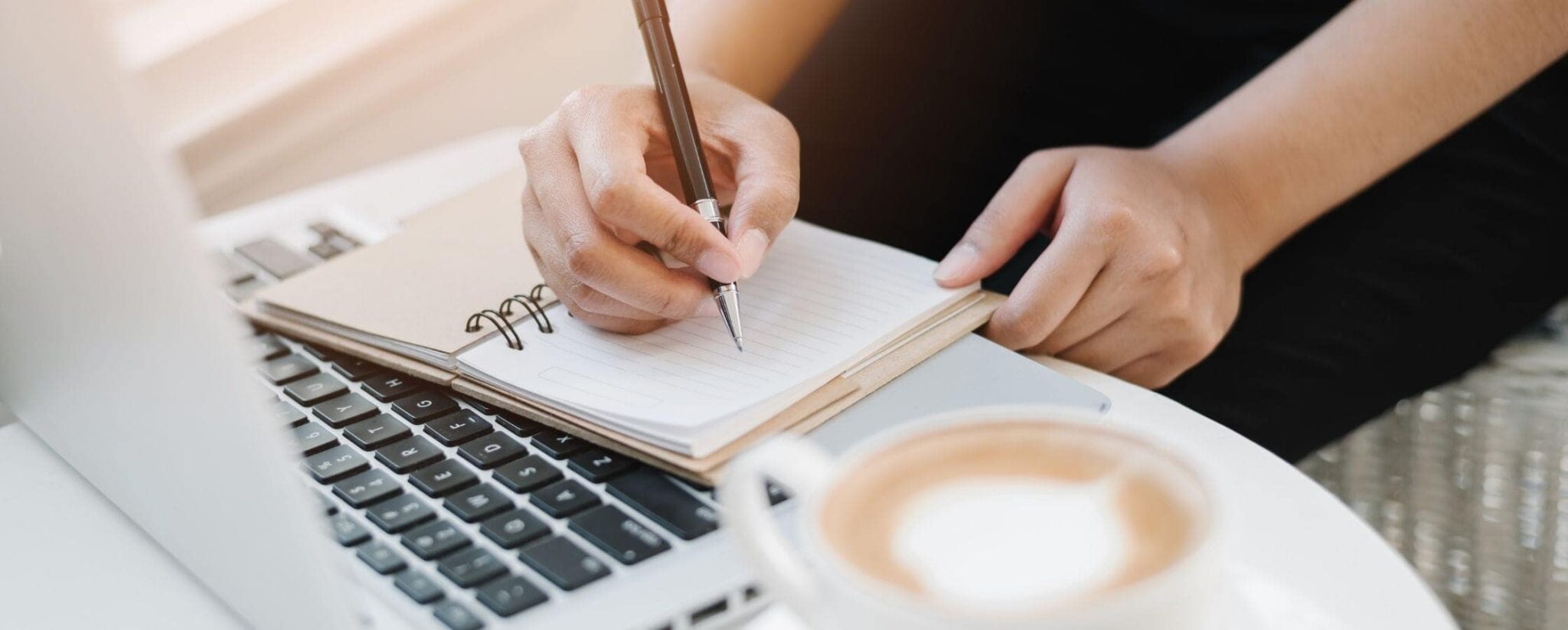 There are various factors you need to consider when writing short stories for money. The following steps will help you to maximize your chances of succeeding within this growing industry:
1. Identify a Niche or Two to Specialize In
It's important to understand the niche you are focusing on before writing any short story. The niche guides the plot and other important elements of a short story. To be more competitive in the market, consider writing short stories for different niches. The niche could be speculative fiction, horror, ghost, crime, mystery, or even erotica!
2. Write for Multiple Clients
Many clients who need content will purchase well-written short stories Examples include magazines, publishers, bloggers, websites, and even other writers with a publishing deal. It's important to be versatile in the writing industry.
3. Write a Plot
You need to optimize your plot if you want your short story to sell. Short stories have room for only one plot or one and a half.
4. Focus on a Theme
A short story with a theme is more relatable to the audience and will make your short stories sell more.
5. Character Development
Great characters make a story interesting. Therefore, character development is important in any story. However, when it comes to short stories, try to limit your characters and make them exciting within a shorter period.
6. The Time Frame for Your Short Story
A short story should also have a short timeline. Your audience should be able to read it within one sitting. Limit the time frame of your short story by limiting the plot.
7. Setting
The setting of the story is where the events take place. You can use a real-life setting or a fictional one.
Recommended: 19 Ultimate Ways To Make Money Doing Nothing
Short Stories VS Freelance Writing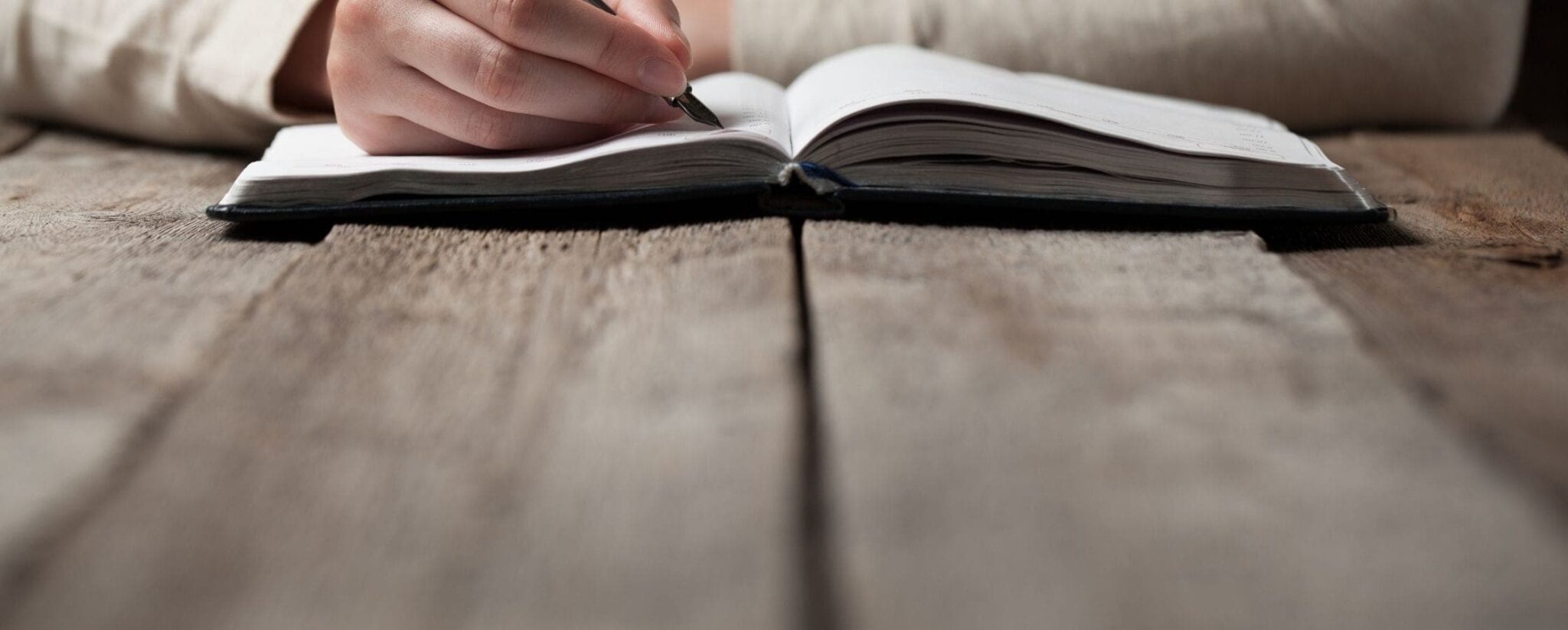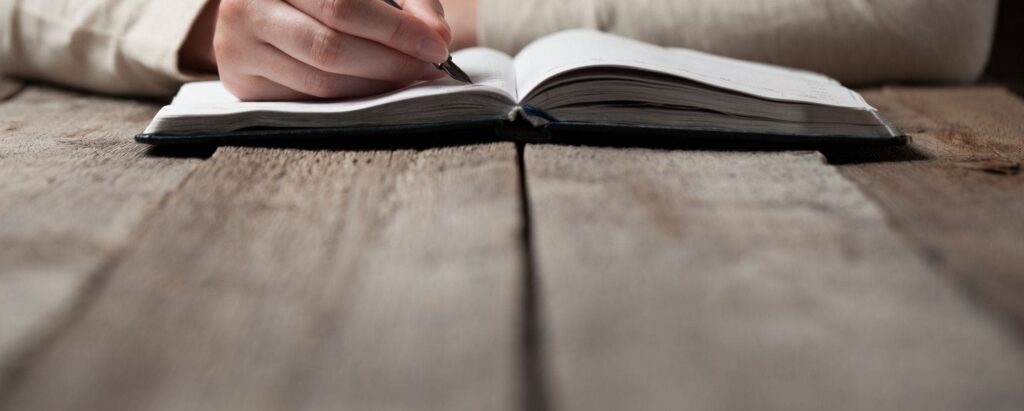 Freelance writing and short story writing are among the most awesome side hustle ideas to make money. Short stories are part of freelance writing. However, there are some differences and similarities between the two.
The fundamental difference is the consistency of length. Freelance writing articles are usually longer or in varying sizes. On the other hand, short stories are constantly short.
Freelance writers have a broad selection of writing opportunities which also includes short stories. Short story writers, however, will normally focus on this format, and rarely deviate. Although this is not always the case and if you feel like you want to explore multiple avenues, you should!
You can freelance as a short story writer. It means you do not have an exclusive contract to write for a specific firm. Moreover, Writing is one of the best jobs for introverts because it allows them to work alone.
Where To Start Writing Short Stories For Money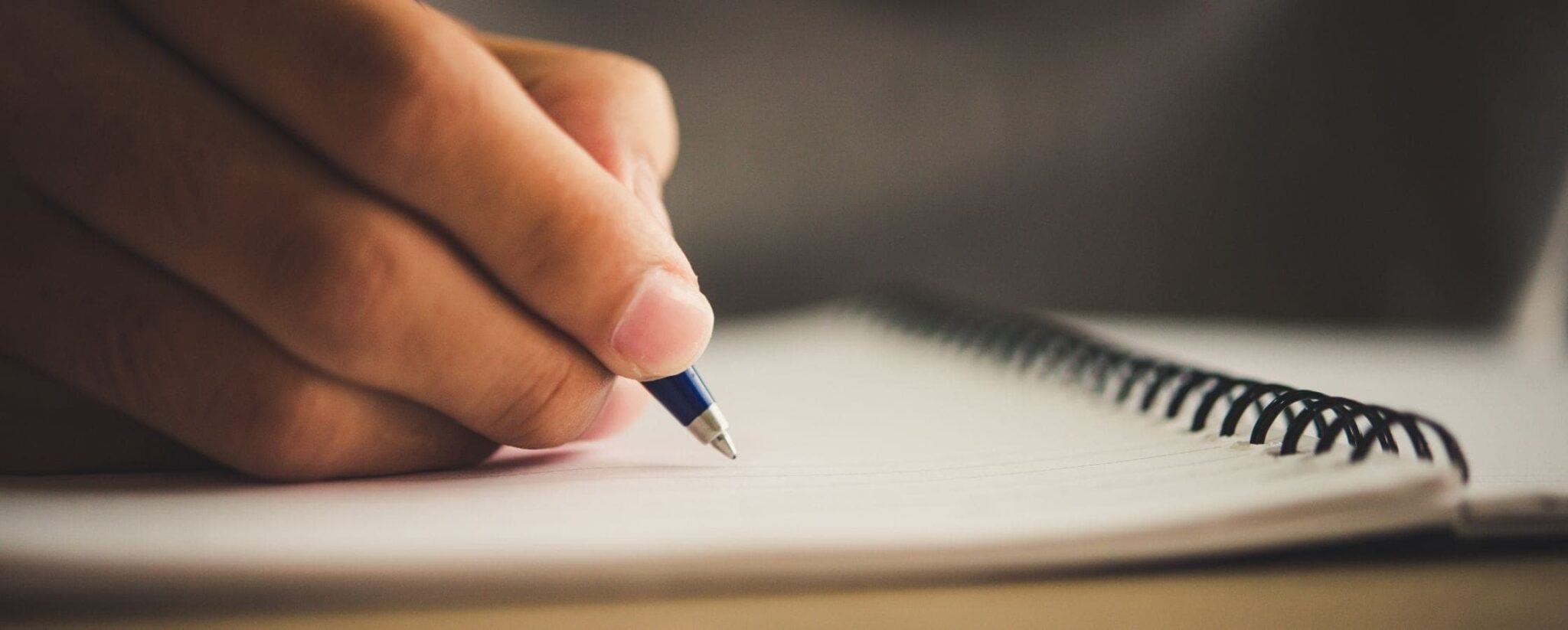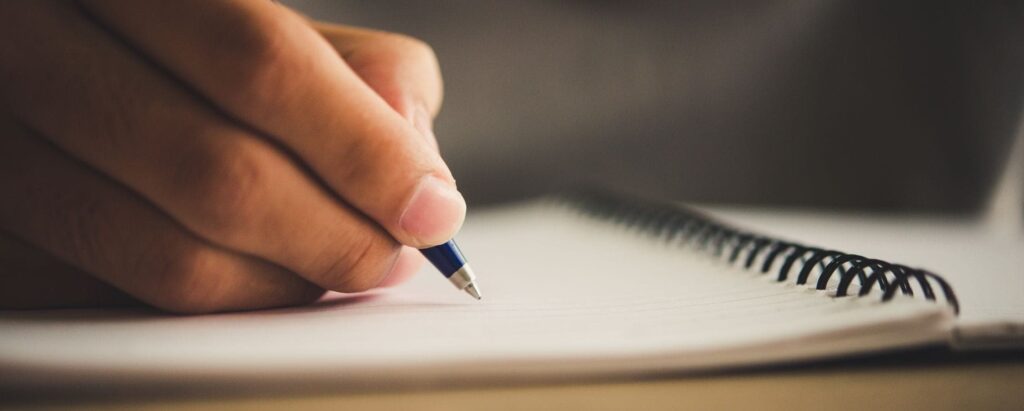 We have compiled a list of some of the best sites to make short story submissions. Some are major publications with a huge following, and others are niche-specific sites with a considerable audience. The best sites that pay for short stories include:
1. Duotrope
Duotrope is one of the top sites for selling short stories. It matches you with sellers looking to buy the short stories. You will need to pay a subscription fee of $5 per month, but the amount you can earn will easily offset the cost.
Duotrope is an agency that helps you to find writing opportunities and also manage your writing operations. It especially helps if you are set to make frequent submissions. Duotrope also offers other useful tools like deadline calendars, custom searches, extensive interviews, and statistical reports. Apart from writing, Duotrope also accepts photographers, artists, and poets.
2. Reader's Digest
Reader's Digest is a magazine that is famous globally. It pays writers $100 for short stories of 100 words or less. Apart from the financial incentive, their large audience is an opportunity to gain recognition and grow your audience. Furthermore, your short stories have to be non-fiction, based on true experiences.
Reader's Digest offers a chance to appear on their hard copy magazine or their website. You can also get inspiration from writers who are favorites on the column or writing contest winners. To make a short story submission on Reader's Digest, go to their website, write the story, and submit your details. The editors will evaluate your work, comparing it to other writers' submissions. You will get feedback from the editors if they select your article for publishing.
3. Fireside Fiction
Fireside Fiction started as a Kickstarter campaign. Currently, it's a unique short story publisher available in both print and digital magazine formats. The subscribers fund the site, and therefore it gets money to pay you for short stories. It costs the subscribers a monthly fee of $5. Fireside Fiction usually releases a new magazine issue every month.
The platform pays writers 12.5 cents for every word. Fireside Fiction limits the length of the articles you can submit to 3000 words maximum. It mainly focuses on the fiction genre as the name suggests and accepts short stories in either English or Spanish.
4. The Grinder
Short story artists can also benefit from selling their stories on The Grinder. It's a website with many tools to help you manage your work. It mainly focuses on offering a market database and a submission tracker to help short story writers get work and manage it.
The platform has an extensive and powerful search engine to help you find buyers. It's important to pay attention to what you are signing up for because there are many non-paying or low-paying opportunities.
5. Poets and Writers
Poets and Writers offer free and updated listings to help poets and writers to find work in various sectors, including publishing, education, and the arts. You can find one-off jobs or long-term engagements.
There are also writing residencies for various institutions available on the platform. Poets and Writers also offer publishing opportunities in writing contests, literary magazines, small presses, access to literary agents, and more.
6. The BBC
You can make short story submissions to The BBC program known as Short Story. The program is a competition with a panel of judges. BBC has partnered with Cambridge University to create and run the competition.
Therefore, you don't earn from submitting, but there is an opportunity to earn a prize of over £15,000 if you win. They also shortlist four other stories, and the authors earn £600 each. The genre is usually fiction, and the content should have a maximum length of 8,000 words.
Furthermore, you stand a chance to feature in the BBC podcast and radio. BBC Short Story usually opens submissions in January and closes them in march.
7. Vestal Review
Vestal Review is an online publishing magazine with a considerable following. The publisher also prints a magazine twice a year, and it features most of the content available on its website. It usually publishes short stories in the flash fiction genre. The platform has a huge readership, and many famous short story authors have contributed and still contribute to the platform.
Vestal Review offers a free readership. It receives financial support through donations. The platform pays the writers $50 for every publication and deducts $3 for the submission fee. You will receive the payments via Paypal. Moreover, Vestal Review accepts short stories with a maximum of 500 words.
8. Flash Fiction Online
Flash Fiction Online is a digital publication for short stories of between 500 to 1000 words. The platform only accepts fiction articles and publishes monthly issues. Your short story could be fantasy fiction, science fiction, horror, literary, and romance fiction. The platform usually pays a flat fee of $60.
Flash Fiction Online looks for well-developed characters, fascinating plots, crisp prose, and a satisfying resolution. The judges also prefer short stories that will engage the reader's minds and emotions. Flash Fiction can pay the authors through advertisement deals, subscriptions, and magazine selling issues.
9. East of the Web
East of the web is a platform that receives at least half a million views each month. There are over 150,000 mobile subscribers of the platform. East of the Web wants highly imaginative short stories, has a strong plot, and compelling characters. You will receive a pay rate of $0.05 per word.
There is no word limit on the East of the Web. They want you to submit an original and finished copy of what you would consider as a short story. You need to submit the short stories via email. East of the Web accepts short stories in categories including children, fiction, nonfiction, crime, romance, sci-fi, humor, and horror.
10. Strange Horizons
Strange Horizons is a weekly online magazine for speculative fiction short stories. It's a non-profit organization, and volunteers who believe in getting writers fair compensation run it. Thus, it offers a higher than average pay per word. You will earn $0.10 per word. Strange Horizons accepts stories with a maximum of 10,000 words.
The platform looks for short stories in non-fiction, science fiction, horror, fantasy, slipstream, and fantastika. They also offer other opportunities to be a podcast reader, submit illustrations and art galleries, and write reviews for films, games, books, and other media.
11. Clarkesworld
Clarkesworld is a monthly science fiction and fantasy short story magazine. The magazine has won multiple awards including, British Fantasy, World Fantasy, and Hugo awards. It also publishes interviews, audio fiction, and articles. Clarkesworld also has a comprehensive subscriber and readership base. The issues are available on their website.
People can either purchase them through electronic subscription or ebook formats. Short stories you submit to Clarkesworld should have a limit of 1000 to 2200 words. They pay 10 cents per word. Clarkesworld permits dark science fiction but no horror.
12. Asimov
Asimov is a well-known science-fiction magazine. The platform requests writers for science fiction short stories that are more character-driven than technology-focused. You also need to illuminate or examine an aspect of human existence in your articles. They require a content length of 1000 to 20,000 words, and the pay ranges between 8 to 10 cents per word.
You will earn 8 to 10 cents for short stories of up to 7,500 words. Any word over 7,500 has a standard pay of 8 cents. They also accept poetry and pay $1 per line up to 40 lines.
13. Giganotosaurus
Giganotosaurus is a site that hosts scientific and fantasy short stories. As the name suggests, the platform accepts some long stories. The Giganotosaurus was one of the largest carnivorous dinosaurs. They are usually longer than your standard short story but shorter than the standard novel length.
The length of the content on Giganotosaurus ranges from 5,000 to 25,000 words. They offer a standard rate of $100 for every short story they accept. Apart from the large content, Giganotosaurus also considers articles that offer a diverse cultural background, gender, and sexual orientation.
14. Ploughshares
Ploughshares is a prestigious literary journal that publishes issues three times a year. You can also submit short stories and essays for their daily blog. However, the blog option is not guaranteed. Ploughshares has a standard payment of $450 for every piece they accept. You need to submit a content length of between 7,500 and 20,000.
Ploughshares requires short stories in fiction or nonfiction short stories. They also accept self-contained memoirs and novel excerpts. The submission window usually opens in June and closes in January of the following year. Ploughshares also hold an Emerging Writers Contest annually.
15. The Southern Review
The Southern Review is an online publisher for poetry, fiction and nonfiction, and translations of writings in another language. They also accept double submissions, but you need to notify the platform if it's a double submission. The Southern Review accepts content submissions of up to 8000 words. They also offer a maximum payment of $200.
The payment format is $50 for the first printed page and $25 for the subsequent pages. You also get two copies of the issues your short story features in and a year-long subscription to the Southern Review.
16. The Iowa Review
The Iowa Review is a journal that started in 1970 as part of the University of Iowa writing program. It publishes poetry, fiction, and creative nonfiction you can write in various styles. The journal accepts submissions every year in September, October, and November.
You can earn $0.80 for every word of a fiction story. The Iowa Review also has online listings like Duotrope, Poet & Writers, News Pages, and PoetryMarkets.com. Your content needs to meet a maximum length of 25 pages.
17. Analog
Analog is a rather small site, but it has relatively good pay. It's a digital magazine for short stories and also has a print format. There is a rewarding feeling when you see your short story published in a print magazine. Analog requires a maximum content length of 20,000 words.
The platform also accepts fast fiction for a length of about 4,000. They pay 8 to 10 cents per word to get short fiction stories of up to 20,000 words. Analog pays 6 cents for every word of serials of about 40,000 to 80,000 words. They pay 9 cents for every word. You can also sell poetry for $1 per line.
18. Boulevard
Boulevard is a publisher that has been around since 1985. It's an award-winning platform that publishes poetry, essays, and short stories. Boulevard is a platform that encourages and publishes work from new authors. You are at a slight disadvantage if you have work published on other platforms. Boulevard publishes fiction, non-fiction, and poetry.
Submissions are open from November 1 and close on May 1st next year. You earn $100 to $300 for prose and between $25 to $250 for poetry. They accept a maximum of 200 lines for poetry. A natural online publication goes for a flat rate of $50.They accept short stories through a submittable link rather than email. You also pay a $3 fee for submissions.
19. Black Warrior Review
This is a publication for the graduate English department of the University of Alabama. They publish their issues twice a year. It's a literary magazine that seeks to embrace risky fiction and diversity. Black Warrior Review accepts short stories about people with disabilities, people of color, LGBTQ, and diverse backgrounds.
Apart from contemporary fiction, the publication accepts magical realism, futuristic stories, and any short story that triggers deep thought and pushes the boundaries. They also accept visual narratives and graphic novels. You get to earn a one-year subscription and a nominal lump-sum undisclosed fee.
20. AGNI
AGNI is a literary magazine run by Boston University to publish writing, especially for emerging authors. You can submit contemporary short fiction, poetry, critical essays, and other nonfiction short stories. AGNI publishes fiction magazines twice every week and has two print magazines twice every year. Submissions are open in September and close in May every year. The magazine returns any submissions you send early, like in July or August.
AGNI pays $10 for every print page of fiction and $20 for every page of poetry. You also have a one-year subscription to the magazine and multiple copies of the issue your short story features.
21. Carve
Carve is a borderless, diverse, and inclusive community with an online and print magazine to engage readers and writers. They accept short poetry, honest fiction, and nonfiction submissions any time of the year and anywhere in the world. You can also submit gorgeous illustrations and in-depth interviews. They only charge submission fees for writing contests.
Carve pays $100 for fiction and provides feedback on 5 to 10% of their declined submissions. They also pay $50 for poems and provide feedback at the same rate. If you submit via Submittable, you could part with $3 for three poems.
22. Fantasy & Science Fiction
This is a long-standing magazine that has been around since 1997. They accept submissions for speculative fiction. However, your short stories need to focus more on the characters than technology or world-building. They used to publish twice a month, but they have currently suspended their print versions due to low advertisement revenue and increased postal charges. However, they still publish reviews, interviews, and columns. Their pay is 7 to 12 cents.
23. Heroes and Heartbreakers
Heroes and Heartbreakers is an imprint of MacMillan, which is a big publishing house. The platform specializes in novellas and short stories in the romance genre. It's an excellent place to start and earn from your romance writing career. You will get an advance of $1,000 as part of 25% of royalties for your book.
24. Shades of Romance
This is a digital magazine that has quarterly issues. It has huge support for diversity which includes accepting short stories about and by people of color. The site covers happiness, feminism, inspiration, sexuality, politics, society, abuse, and work. They mainly publish short romance stories, inspirational or motivational fiction, and writing tips. You can submit any genre of romance except erotica. Shades of Romance pays a flat fee of $25 for submissions.
25. Apex
Apex is a good platform for submitting your short stories and making money if you write fantasy, sci-fi, or horror. The platform also prefers speculative fiction that pushes the boundaries for the online monthly issue. People can access the online monthly issues in a combination of purchasing ebooks and free access.
The platform also publishes the work of new authors regularly. Many famous authors started with Apex. They usually accept short story content of up to 7,500 words. They have strict submission guidelines and will reject any content longer than 7,500 words automatically. You get to earn $0.08 per word up to 7,500. The minimum amount you can earn is $50. You have the opportunity to get your work on a podcast, and you will earn an extra $0.01 for every word. It's a platform that wants and values diverse voices.
26. Zizzle
Zizzle is a site that looks for fiction content that can excite both adults and kids of about 11 years. The standard length of your short story should be between 2,000 and 4,500 words. A flash story submission should be about 500 to 1,200. Also, they only consider previously unpublished work.
There is an age restriction for authors on Zizzle as you need to be at least 18 years old to make submissions. Therefore, it's one of the best platforms and jobs for college students and older people. You get to earn $100 for every accepted flash story and $250 for short stories.
27. Craft
Craft is a site that celebrates emerging and established writers. They focus on the art of prose and how various elements of prose make a good essay or story. Craft publishes new and republished content on creative writing of nonfiction, fiction, interviews, book annotations, critical pieces on craft, and more.
You can submit a maximum of 1,000 words for Flash Fiction, 6,000 words for short fiction, 1,000 words for creative flash nonfiction, 6,000 words for creative non-fiction, 1,500 to 2,500 for critical and craft essays, and 1,500 to 2,000 for book annotations. You get to earn $200 for original short fiction and $100 for original flash fiction.
Sell Short Stories On Amazon
Amazon is a good alternative to working from home and selling your short stories compared to blogs and magazines. They have a publishing program known as Kindle Direct Publishing which lets you publish your short stories. Furthermore, you have access to a wide audience that includes tens of millions of users. Your books will be accessible on Amazon.com and the Kindle Store. You get to control various aspects of your book, including:
Genre
Pricing
Content length
Marketing
Sales and discounts
Editing the book
Rights of the book
Amazon offers easy payout options to make you get your money efficiently and effectively from anywhere in the world. You also have access to various tools that will help you optimize the creation and sales of your content.
SELL MORE

BOOKS & EBOOKS ON AMAZON
Publisher Rocket is the go-to book marketing tool! It can help you find the right keywords, size up the competition, pick profitable categories and spend less time marketing and more time writing (and making money).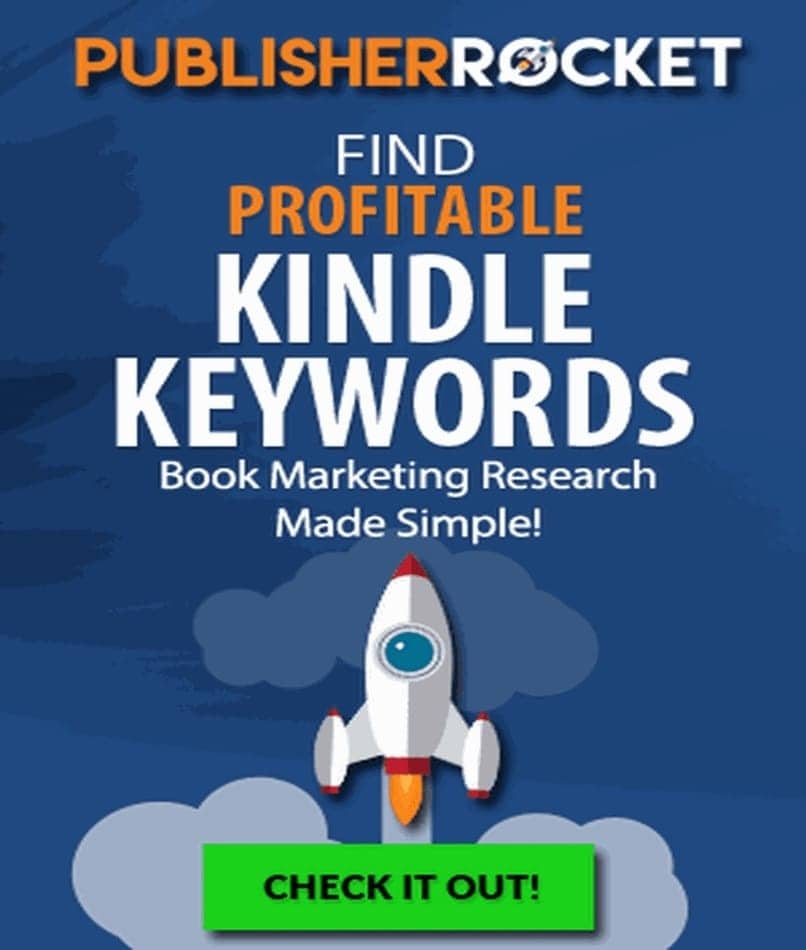 You can also utilize proprietary tools like Publisher Rocket which helps you get ideas to write and start making money.
Freelance Writing Opportunity To Earn More Money
Freelance writing offers an opportunity to earn more money than publishing your short stories on sites and magazines. You can earn money as a ghostwriter for short stories and other projects. Writer's Work is a good place to start as a freelance writer. It offers career training, tools to help with writing, creating an online portfolio, and a low monthly subscription price.
Conclusion
If you are passionate about short stories, there are many opportunities available. You can submit your content to platforms that offer both digital and print media. Some sites are genre-specific, while others have a broader scope. You should consider various factors like content length, pay, submission deadlines, and procedures.
Writing Short Stories For Money