Disclosure: This post may contain affiliate links. If you click on a link I may make a small commission at no extra cost to you. You can read the full disclosure here.
Last Updated on March 29, 2023 by Chris Panteli
Ways To Get Free PayPal Money Instantly: Updated Monthly
It's safe to say that everyone likes to get free money. The good news is that if you have internet access (and PayPal), you can!
There are a variety of ways that allow you to earn free PayPal money instantly. In this guide, you can discover some of the best-performing tactics to get your hands on that all-important PayPal money payout.
How can I get free PayPal money instantly?
There are a number of online opportunities that allow you to earn free PayPal money and have it transferred immediately. The easiest way to earn free PayPal money instantly (in its truest form, whereby no work is required) is with free signup bonuses and cashback apps. Other methods will require slightly more effort – but produce the same end result of increasing your PayPal account balance.
Some of the upcoming suggestions don't necessarily result in a direct PayPal transfer but instead will either save or make you real money that can easily be transferred into your PayPal account.
Make sure to read to the end for bonus ways on how to get free money.
How To Get Free PayPal Money Instantly
In 2019 alone, PayPal handled more than 12 billion payments from its more than 350 million customers. Due to PayPal's popularity, it is no surprise many companies offer free PayPal money instantly as a reward.
Earning free money instantly will involve a little bit of effort on your part. In many cases, though, you can earn free money on your phone for doing activities you would normally do anyway!
Here are some examples of activities that reward you with free PayPal money:
As you can see, these activities are often things you often already do. When you're sitting watching TV whilst browsing on your phone, you could be earning at the same time!
Spending a little time on the right sites can catapult your bank balance, and this guide will introduce you to some legitimate ways of making free PayPal money.
Please note that there are many scams out there. If you receive an email from an unrecognized source or a site asking for too much personal information, then it's likely a scam. The best way to avoid these scam artists is to stick to the legitimate recommendations listed in this guide.
Recommended: Free Baby Stuff + Awesome FREE Samples
What Is Free PayPal Money?
Free PayPal money is exactly as it sounds. Money is sent to your PayPal account as a reward for completing an activity – and because the money is sent to you online, it's instant!
Once the money is in your PayPal account, it can be used however you like. You can use it to make purchases, add it to your savings or investment account, or simply withdraw it to your bank account to be used as fun money.
Whichever way you decide to use the money is entirely up to you. Earning free money instantly can be a great way to supplement your income and boost your savings.
Recommended: 16 Legit Cash App Games That Pay Real Money
23 Legit Ways To Get Free PayPal Money Instantly
This list will teach you how to get free PayPal money fast and easily. Don't forget to read to the end of this guide for some bonus ideas on how to get free money.
1. Survey Junkie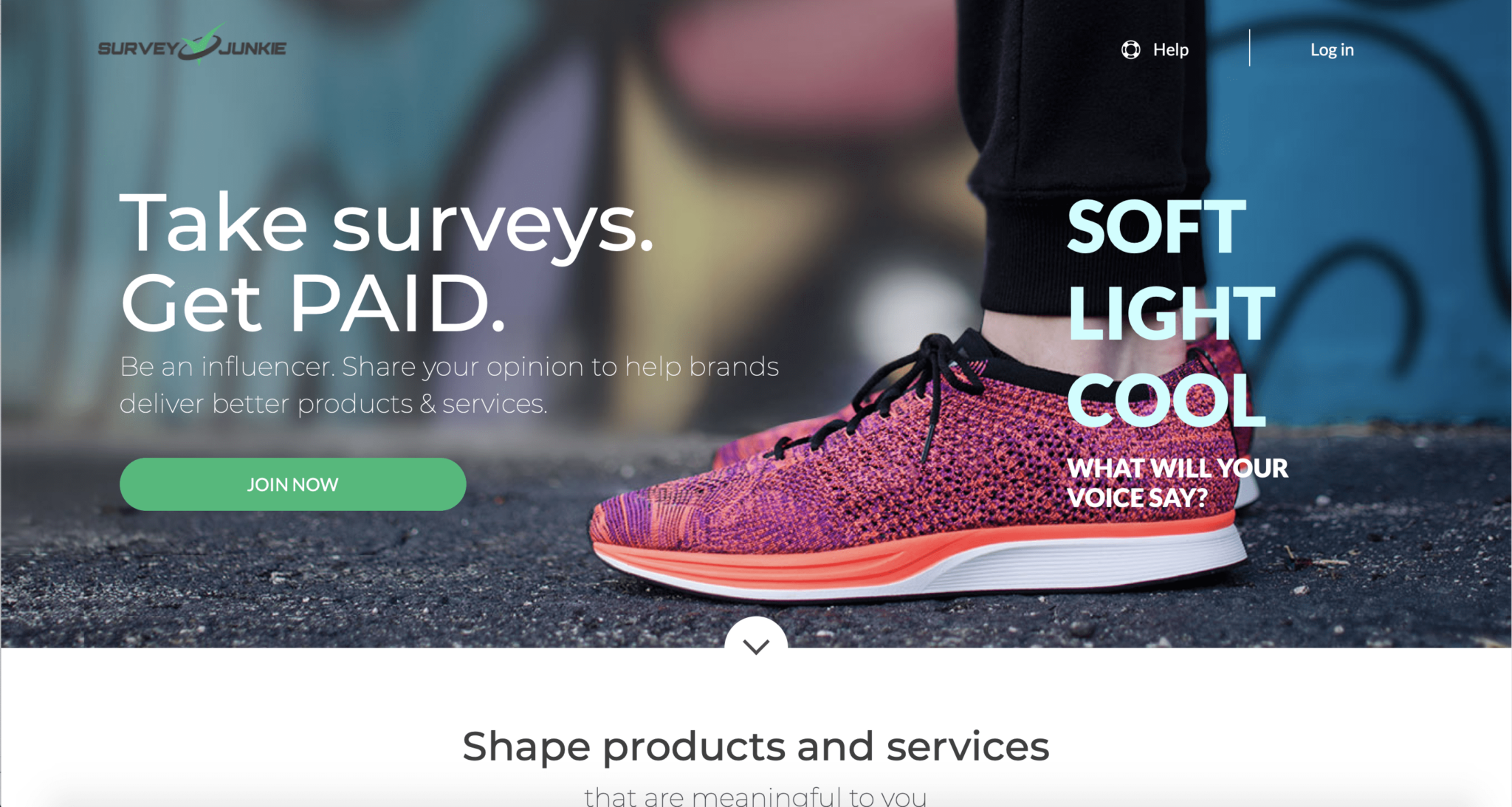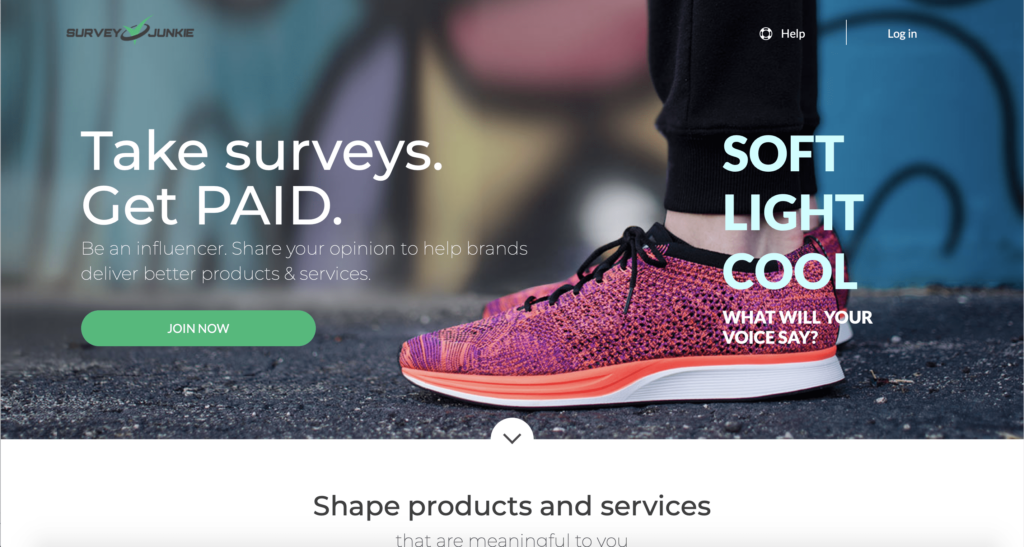 One of the top sites that payout for completing surveys is Survey Junkie. You can earn between $1 and $50 for each survey that you successfully complete.
Getting started on Survey Junkie is easy. All you need to do is sign up and start completing surveys. Easy!
Many of the paid surveys are quick to complete, which means for a few minutes per day, you can quickly build up a decent amount of money. Make sure to check often for new surveys as only so many participants are needed for each one.
It is a good idea to concentrate on surveys that are quick to complete. Long surveys may pay more but can be a real productivity drain. You can usually earn more money faster by concentrating your efforts on quicker surveys.
You can withdraw your balance to your PayPal account once you have at least $5 banked. The great news is that you don't have to wait to make a withdrawal. As soon as you have enough, the cash is yours!
Recommended: 15 Unbelievable Survey Junkie Hacks
2. Ibotta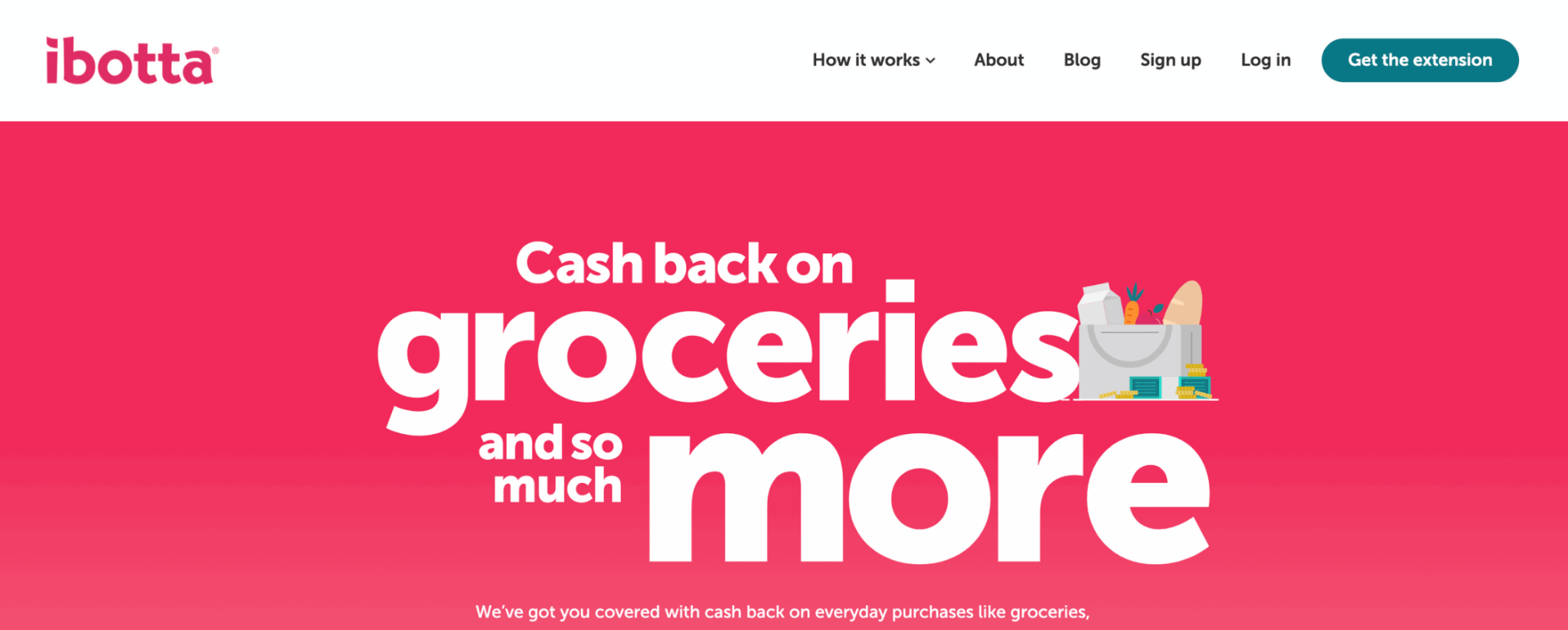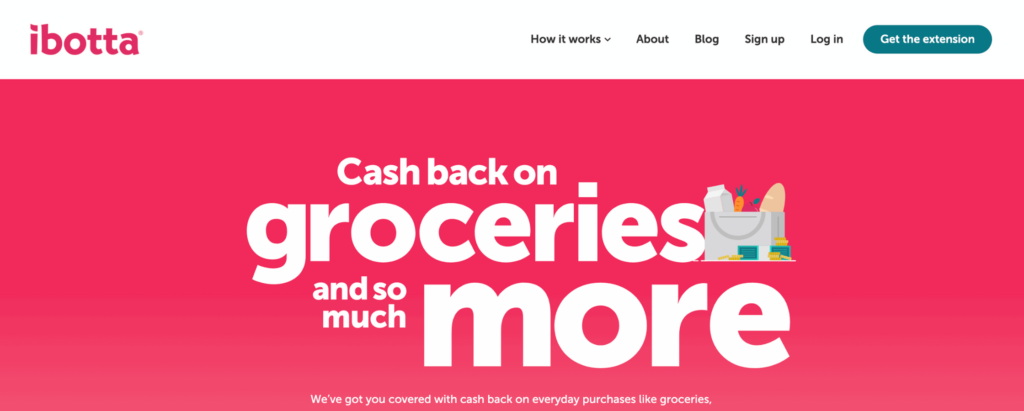 Ibotta gives you cashback and rewards on a huge range of purchases. You can download the handy app and add an Ibotta extension to your web browser.
There are over 1000 retailers to choose from, and so far, Ibotta has paid out an incredible $860 million in cashback. You can earn some of that by simply making purchases you would normally make anyway but by using the Ibotta app.
To earn cashback, simply make purchases at one of the qualifying retailers. You can buy online or in-store. When making a purchase in-store, you will just need to upload the receipt to claim your cashback.
In some cases, you can link your store cards which means purchases can be tracked without the need to submit a receipt.
Once you have built up enough money, you can withdraw it to your PayPal account. Currently, the minimum withdrawal amount is $20, and this will be credited to your PayPal account within 24 hours.
3. Swagbucks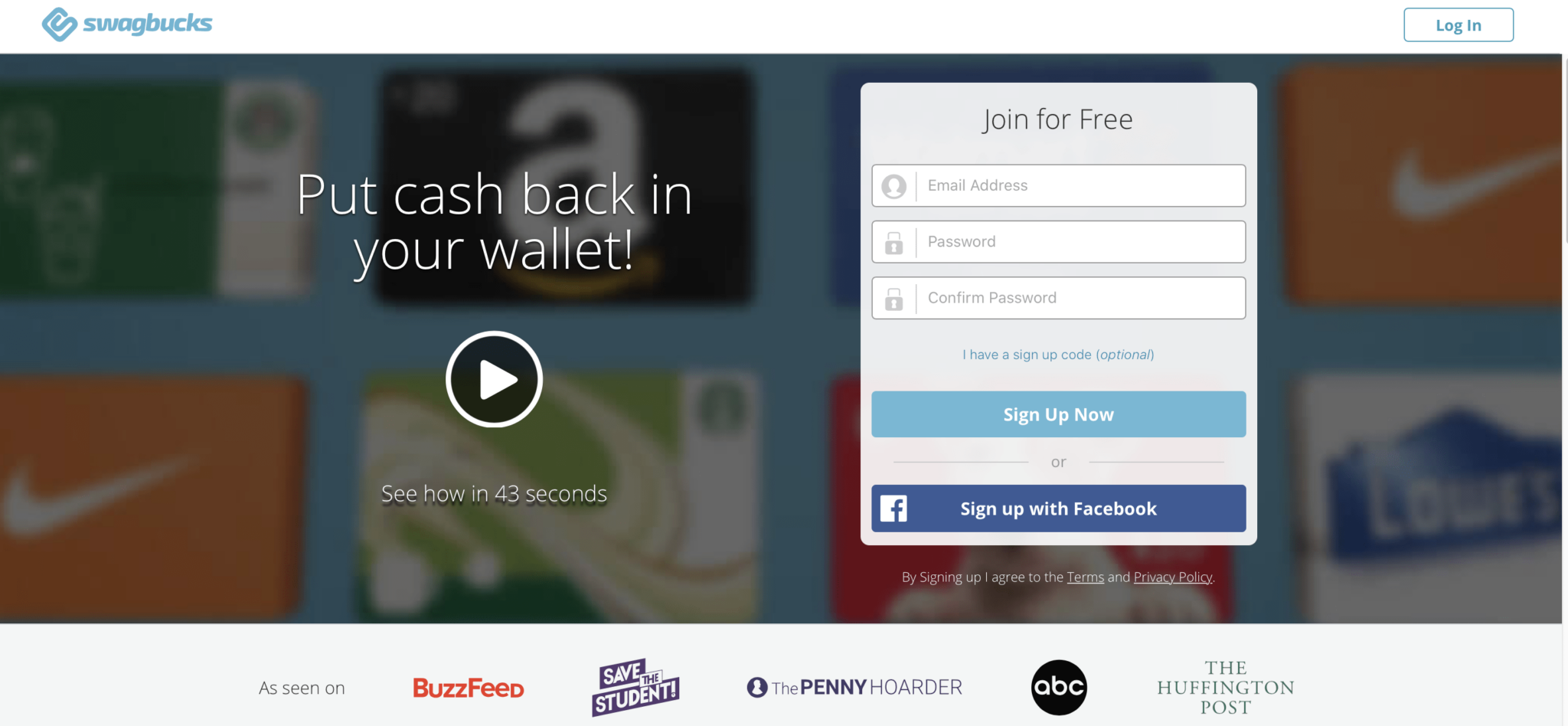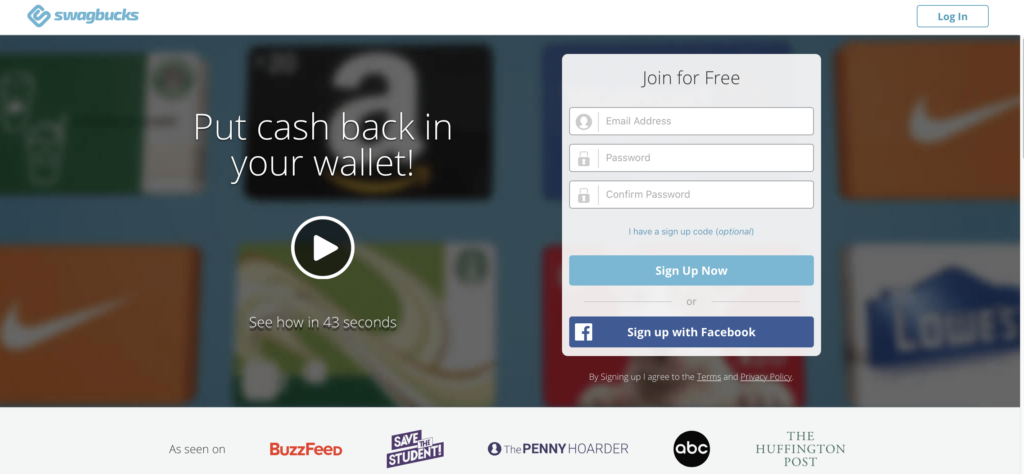 Swagbucks is an established cashback and rewards site that started in 2008. Since then, it has gained over 20 million members and paid out over $250 million in rewards! An incredible amount and completely legitimate earnings for Swagbucks members.
To get a piece of those earnings yourself, all you need to do is earn Swagbucks. To earn Swagbucks, you need to invest a little of your own time completing online activities such as:
These are a few examples of the main activities available, but once you get started, there are many others to complete that help you earn Swagbucks.
If you put the time in, then you can quickly build up a good balance. This is because you can earn extra rewards the more you log in and complete goals. Many users frequently earn $100 a month once they build a routine and get in the habit of using Swagbucks regularly.
Once you have earned enough Swagbucks, you can redeem them for cash via PayPal. The minimum withdrawal amount is $5, and it takes about 2 days to receive your payment.
Recommended: 25 Awesome Sites Like Swagbucks
4. Honey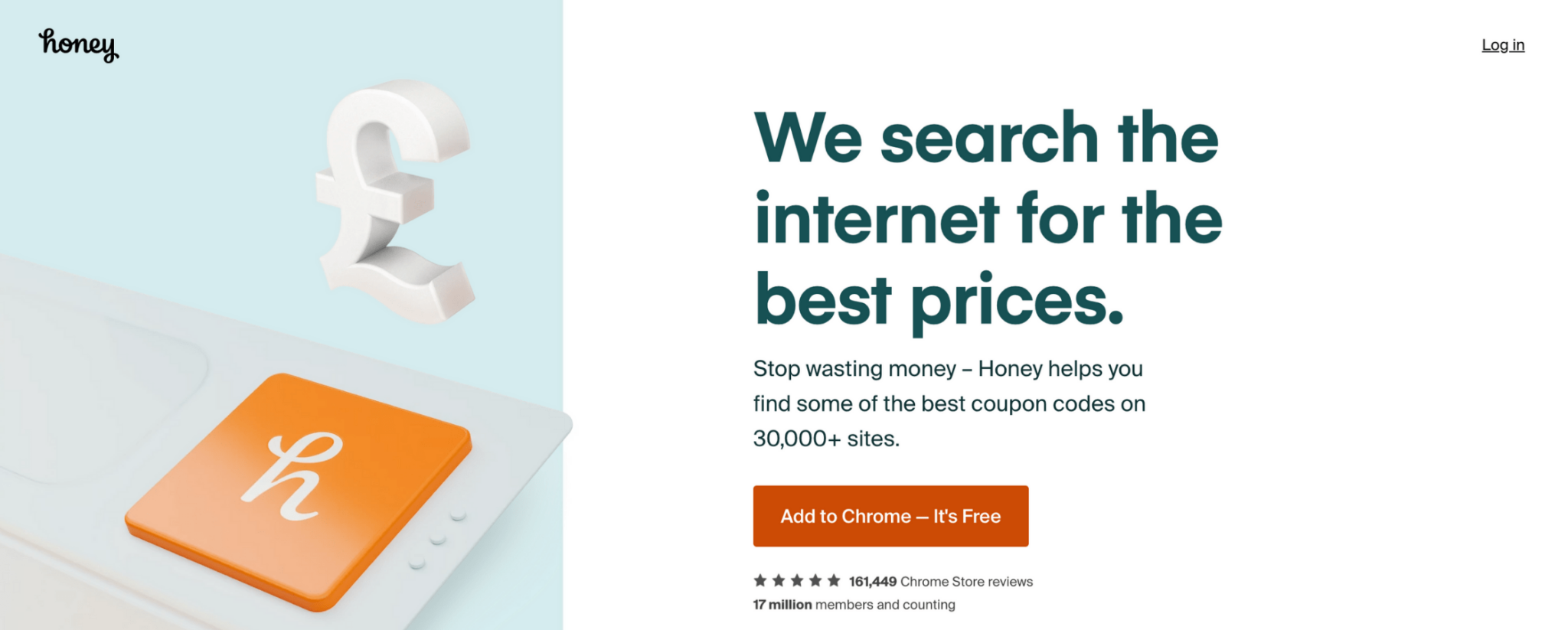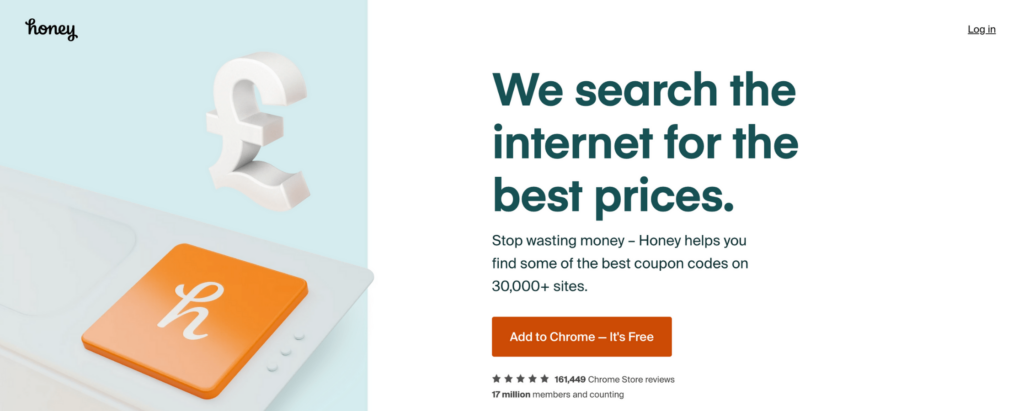 Honey is a cashback app with a difference. Instead of having to claim cashback, Honey will check every purchase you make and award cashback on qualifying purchases. All you need to do is download the browser extension or mobile app and let Honey do the hard work for you!
PayPal acquired Honey in a whopping $4 billion deal back in 2019. This means you can use your existing PayPal account to join Honey and start benefiting from multiple rewards. To date, over 17 million Honey members have saved more than $1 billion!
Now that Honey and PayPal have joined forces, this could mean additional PayPal rewards in the future. Keep an eye out for messages from PayPal about this.
Recommended: How to Save Loads Of Money With Honey
5. MyPoints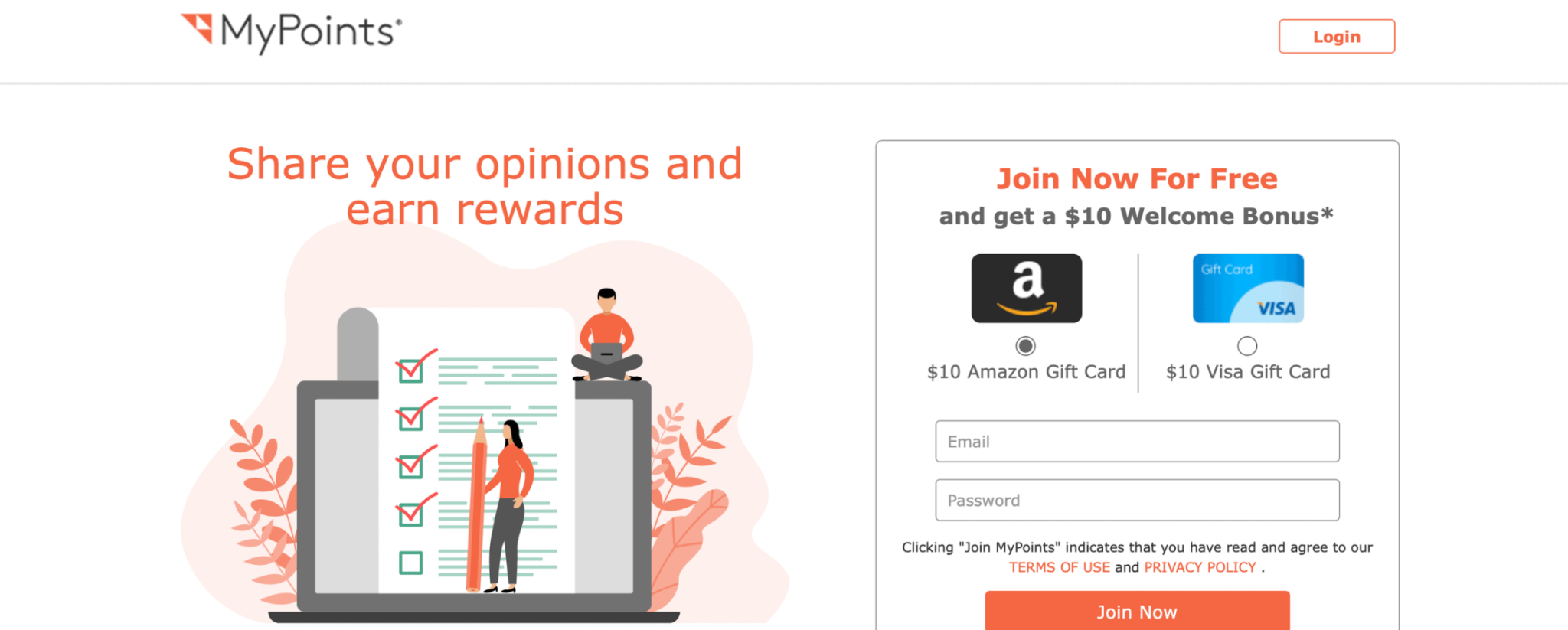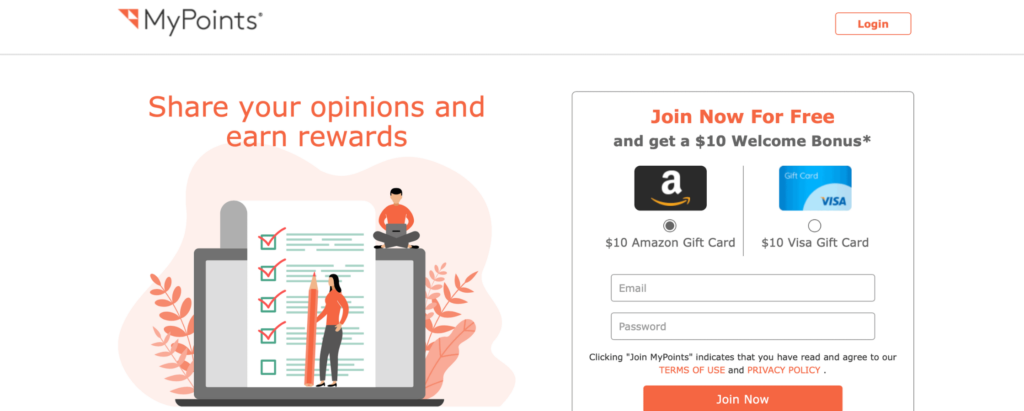 Founded in 1996, MyPoints is a site that rewards you for completing tasks. This allows you to earn free PayPal money instantly. Tasks may include:
For every task that you complete, you earn points. These points can then be redeemed for cash through PayPal. It may take up to 5 days for the money to show in your PayPal account, but you can make a withdrawal once you have earned a minimum of $5.
You can even find coupons and deals for many big-name retailers, including Amazon, Target, and Best Buy.
6. InboxDollars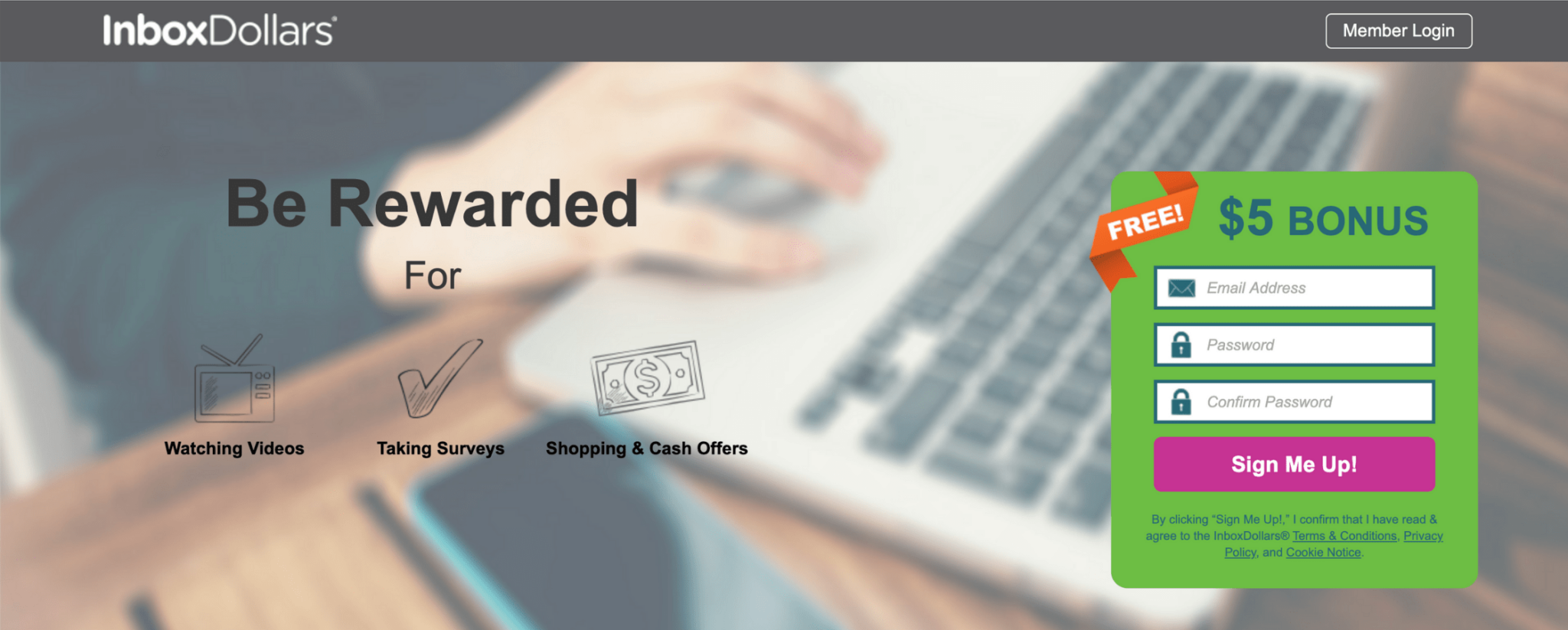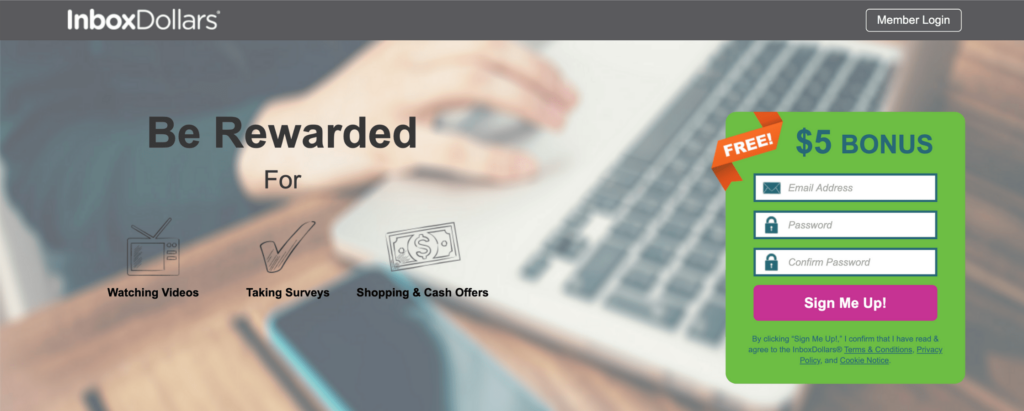 InboxDollars started in the year 2000 and is now owned by Prodege. Prodege also owns other similar sites, such as Swagbucks and MyPoints. You can earn PayPal money instantly in exchange for completing a variety of online activities.
You may be thinking if they are owned by the same company, then what is the difference?
Swagbucks has many ways to earn rewards, more goals to achieve, and alternative ways to claim your rewards. Inbox Dollars offers a simpler way to earn money with fewer challenges. However, whereas Swagbucks counts everything using a points system, InboxDollars counts everything in cash.
Counting in cash makes it easier for some to track their available rewards. Once you have earned at least the minimum withdrawal amount of $30. This can be withdrawn into your PayPal account. Easy money to grow your Paypal balance!
Recommended: InboxDollars Review: Ultimate Guide
7. TopCashBack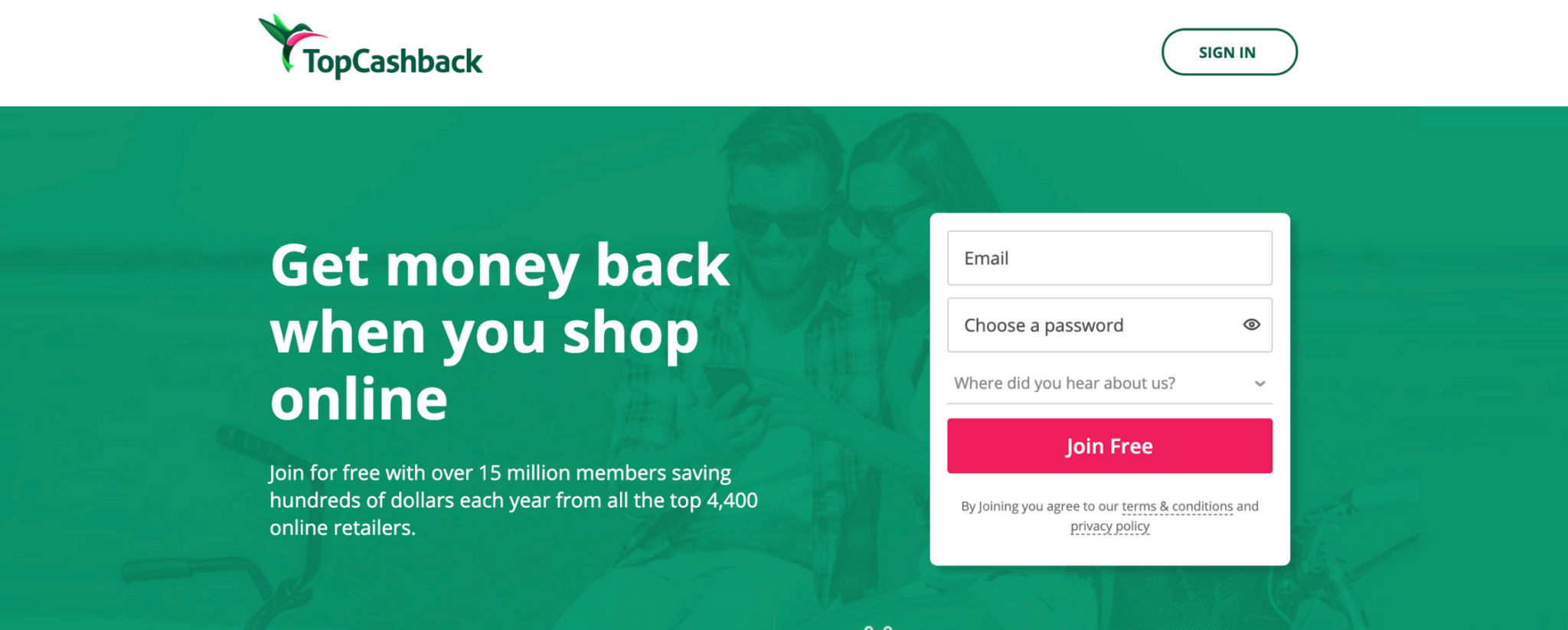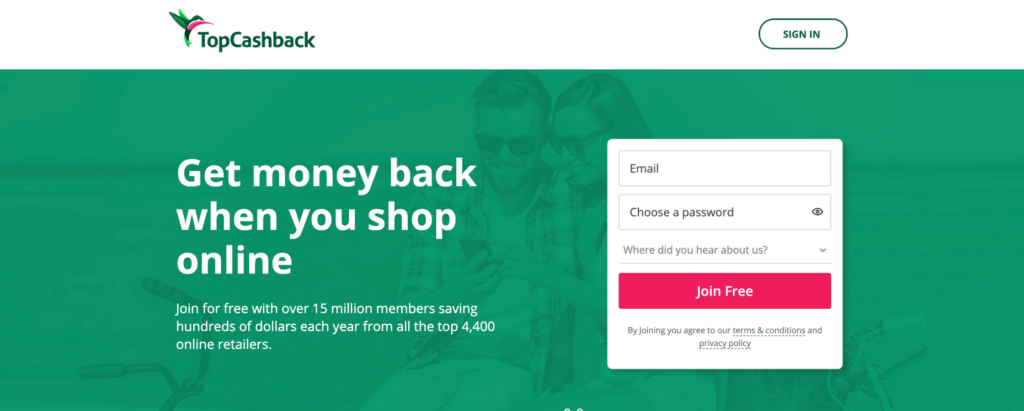 TopCashBack is a cashback site offering rewards with over 4,000 retailers. On average TopCashBack members earn $345 per year, which can be paid straight into their PayPal account.
There is a minimum payout amount of just $1; this makes it even easier to get your free PayPal cash when you need it.
8. UserTesting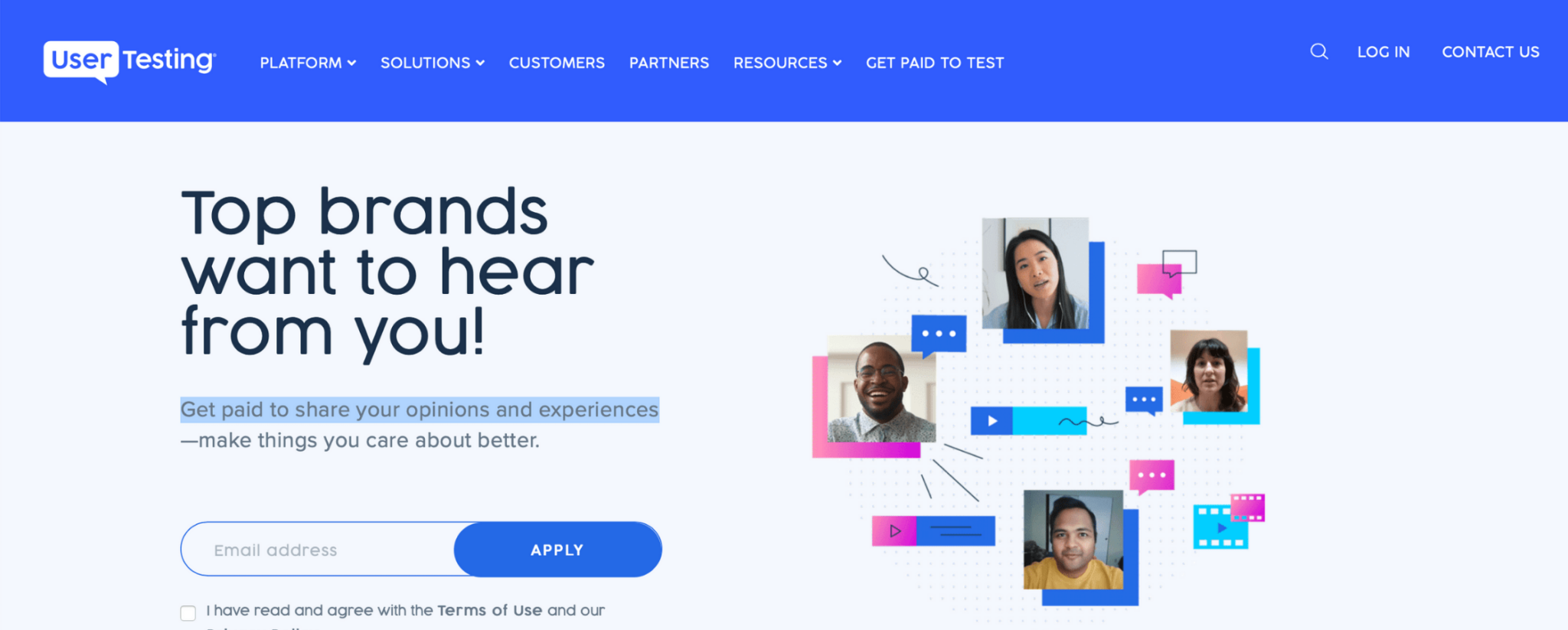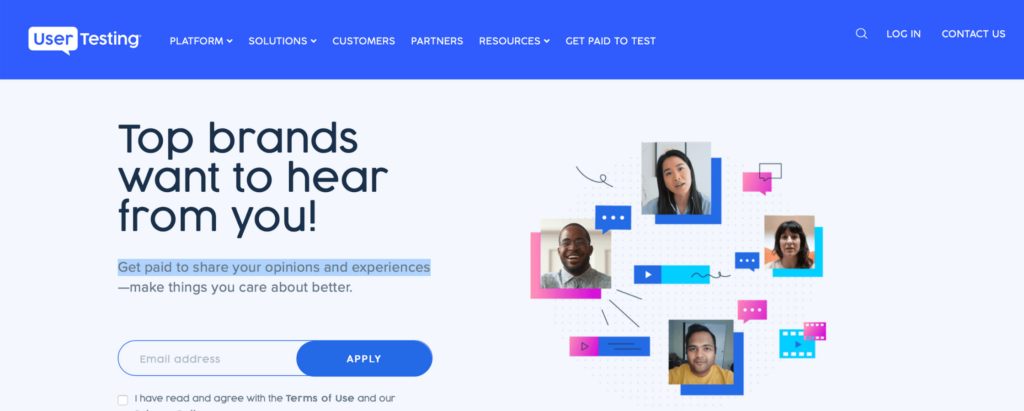 Many developers are willing to pay users to test their websites and apps. A legitimate testing website that works with big brands such as Adobe and Walmart is Usertesting.com.
You can earn $10 for every completed test with a payment made to PayPal exactly one week from the time you have completed the test.
Each test takes about 20 minutes to complete and is usually straightforward. You will simply visit the customer's website or app and complete the specified tasks. As you complete each task, you will be recorded via audio or video, providing your feedback on every step.
This data from users is invaluable for developers as they seek to make their user interface as easy to use as possible. The great news for you is that you can earn free PayPal money!
9. Acorns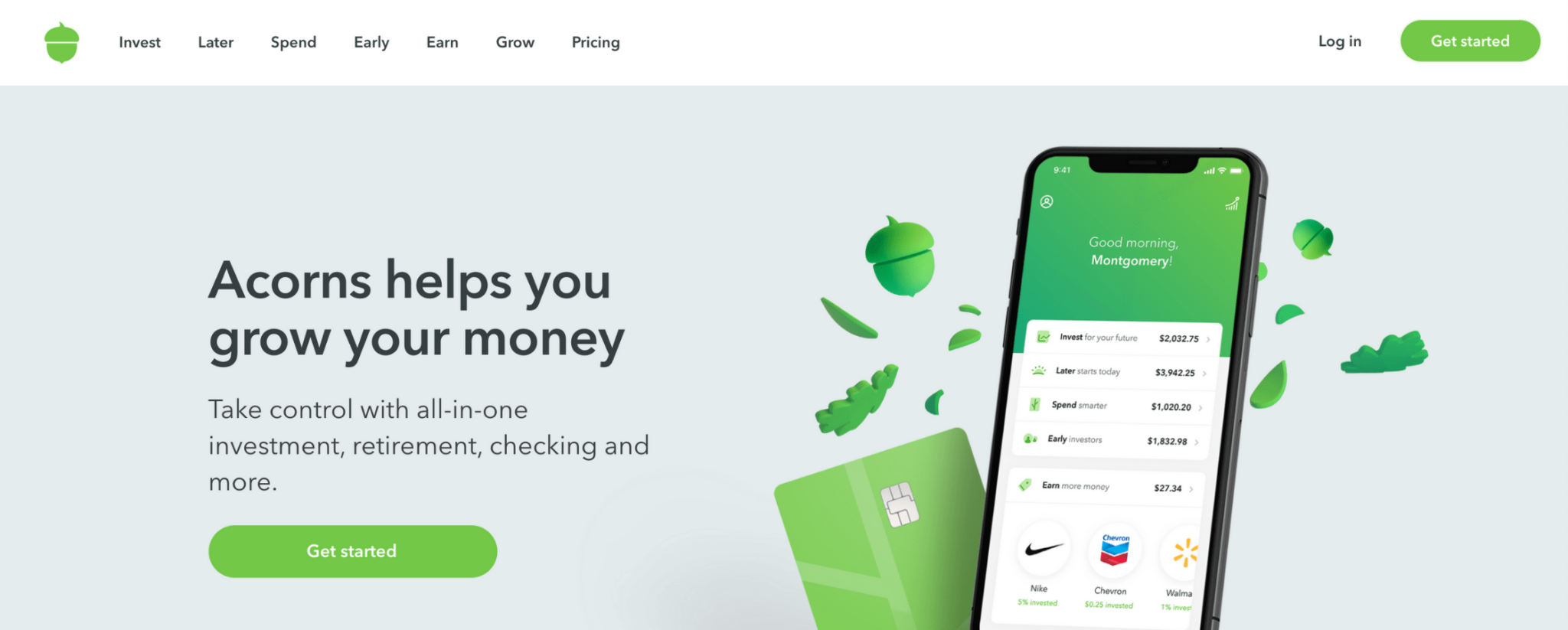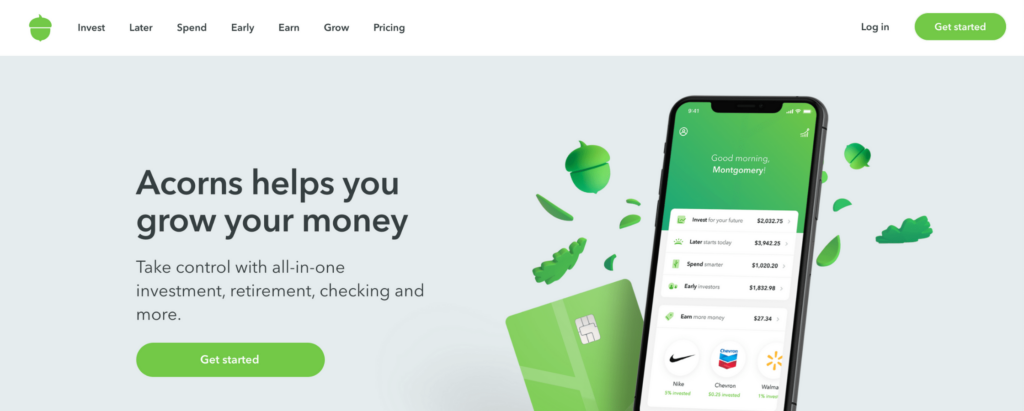 Founded in 2014, Acorns is an investment website that offers a great way to start investing. With accounts starting from as little as $1 a month, Acorns is accessible for all.
Acorns attract a diverse range of investors, including celebrities such as Ashton Kutcher, Dwayne "The Rock" Johnson, and Jennifer Lopez. Many big-name brands have also invested in Acorns, including PayPal, BlackRock, and NBCUniversal.
Once you have created your Acorns account and picked the investment plan that suits you, then you can start investing. Acorns allow you to invest small amounts of money a month or any other amount that you are comfortable with.
There is a nifty little feature to link your PayPal account to Acorns and withdraw your funds straight to your balance.
10. Dosh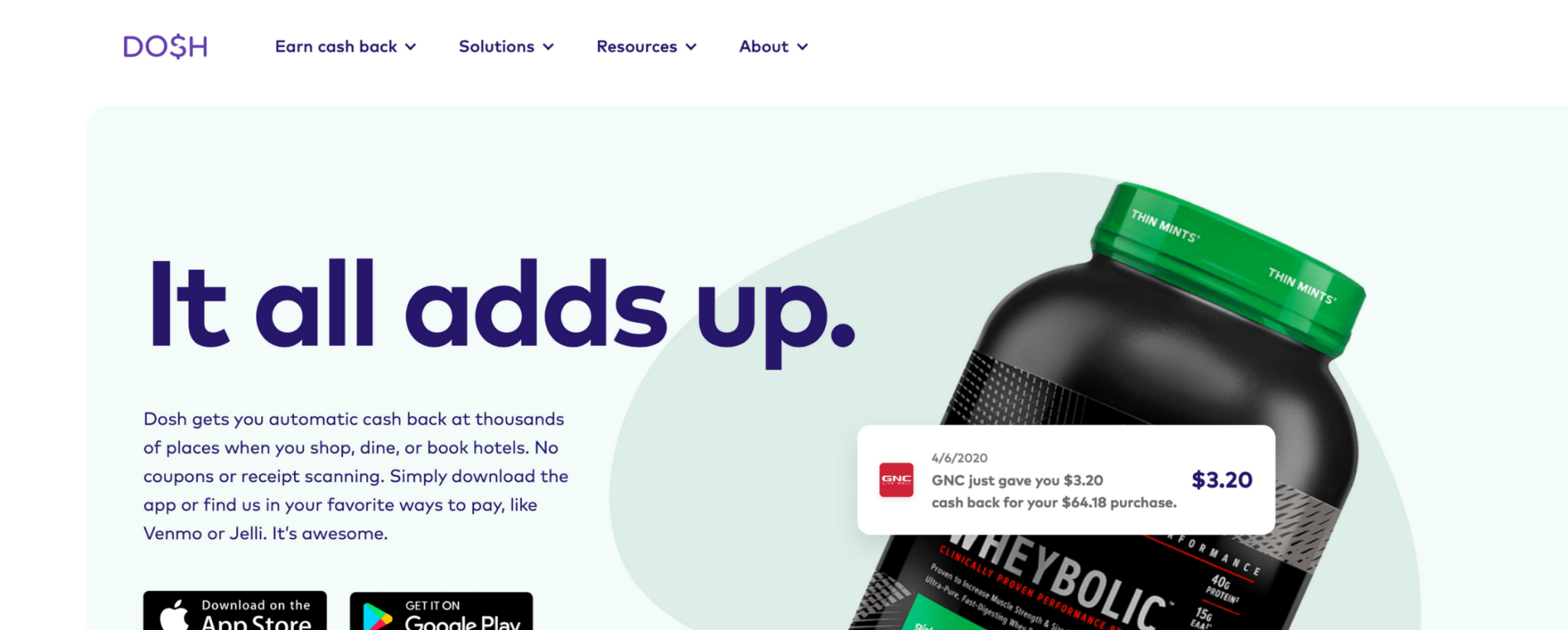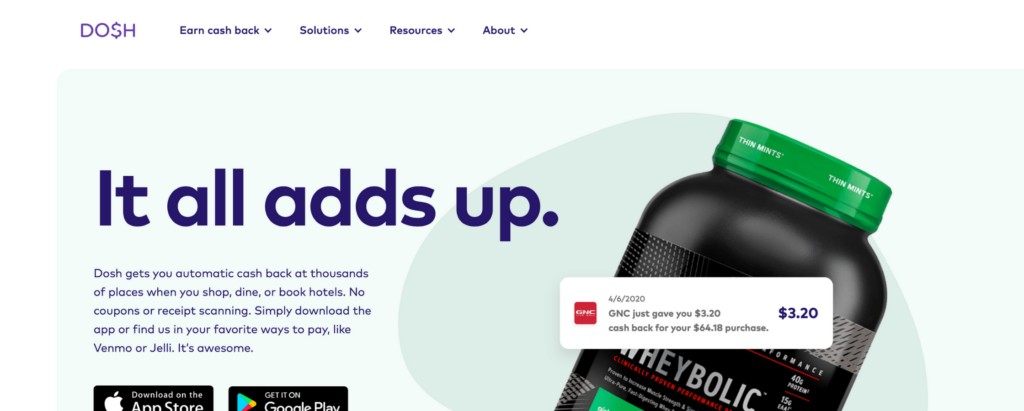 Dosh is a cashback app that gives you the chance to earn up to 10% cashback at thousands of retailers. All you have to do is download the app and link your credit card or debit card. Then, shop as normal at participating retailers to earn cashback.
There are over 10,000 participating retailers such as Walmart, Pizza Hut, and Disney+. This means you could earn cashback for nearly every purchase you make with a linked card.
Dosh is easy to use and doesn't involve uploading any receipts. Simply link your cards and start earning. Once you have earned at least $25, you can withdraw the balance to your PayPal account.
By simply making purchases as you normally would, you can earn free PayPal money.
11. Tada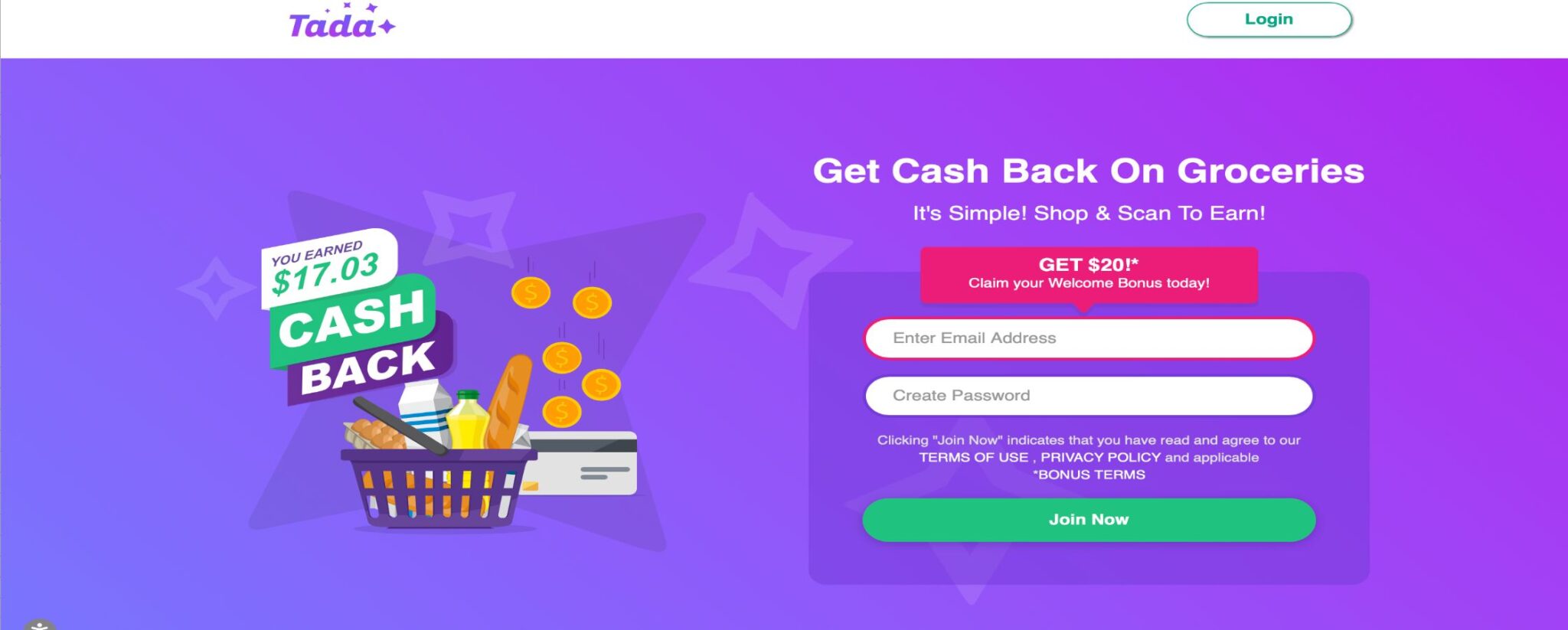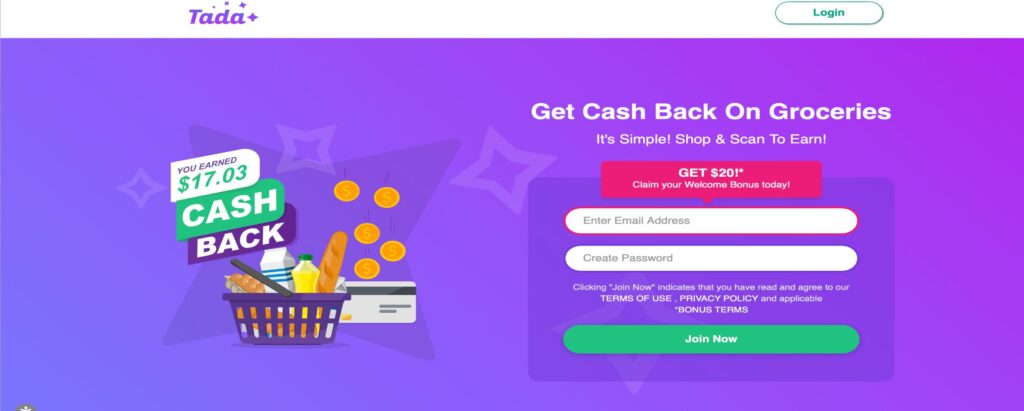 Tada (previously known as ShopAtHome) gives members the opportunity to earn cashback from over 2,000 participating retailers. Retailers include big brands such as Amazon, Walmart, and Target.
As well as earning cashback for purchases, additional cash can be earned by completing surveys.
Tada is owned by Prodege, which also owns Swagbucks and InboxDollars. This means you don't have to worry about legitimacy, as Prodege brands serve over 100 million users combined.
When you are ready to withdraw your money, your cash can be withdrawn to your PayPal account.
Simply join for free here and get started with a $20 signup bonus subject to meeting qualifying criteria.
12. TrueBill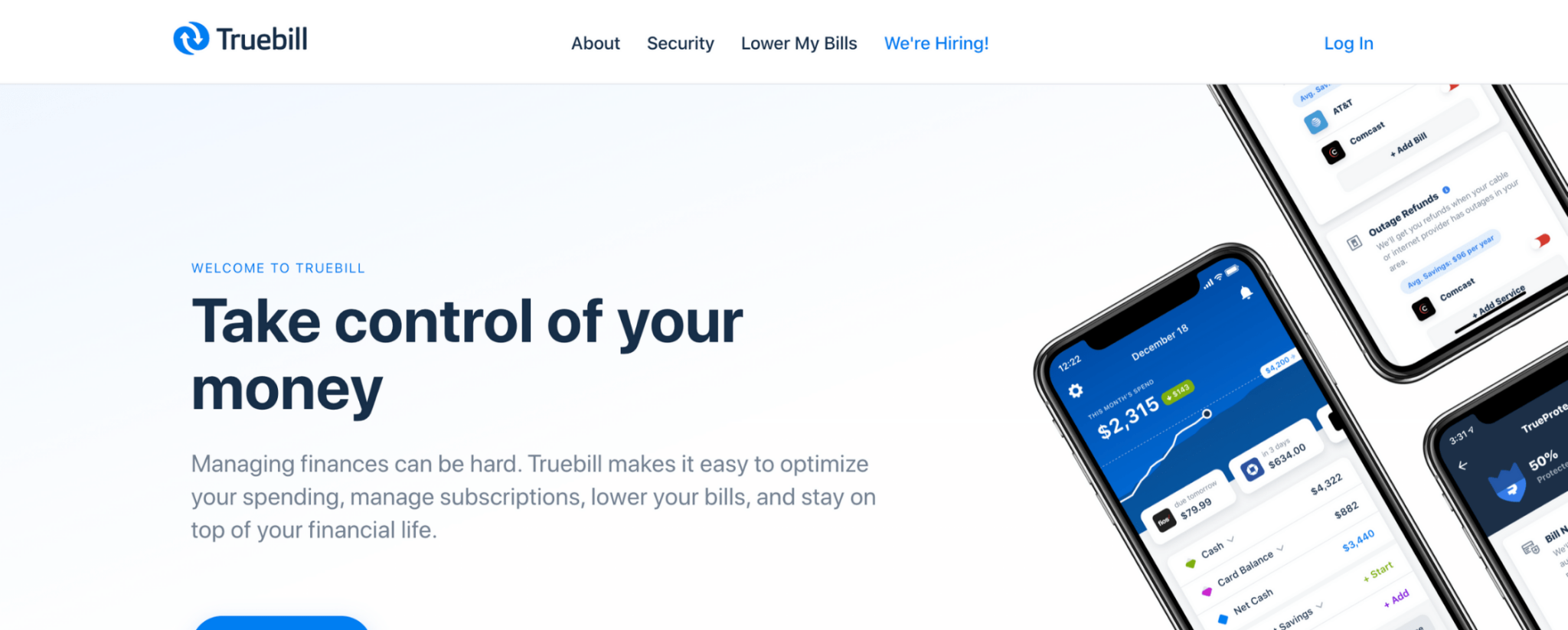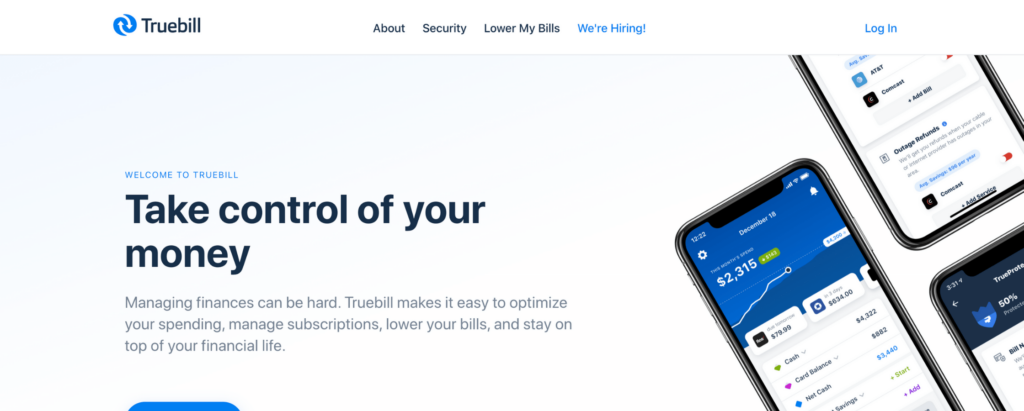 TrueBill was set up to help people manage their financial health. To date, it has saved members more than $14 million!
Once you have created your account for free, you simply need to add your financial details, and the TrueBill team will work to save you money. The good news is that you only have to pay if savings are made.
You can easily manage your entire financial life in one place. If you are worried about security, don't be! TrueBill uses the latest encryption to keep all your financial data perfectly safe.
The money that you are saving can be added to your PayPal account, meaning you have more money to spend on whatever you want.
13. Billshark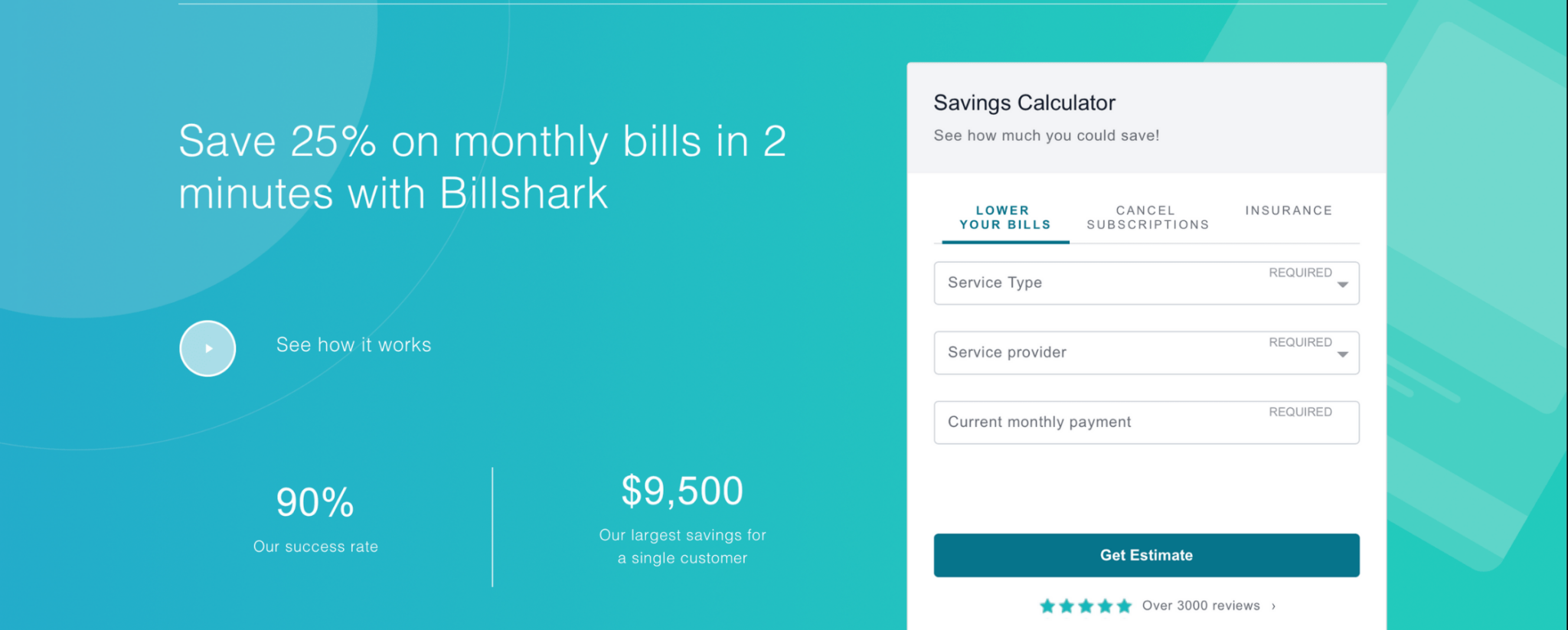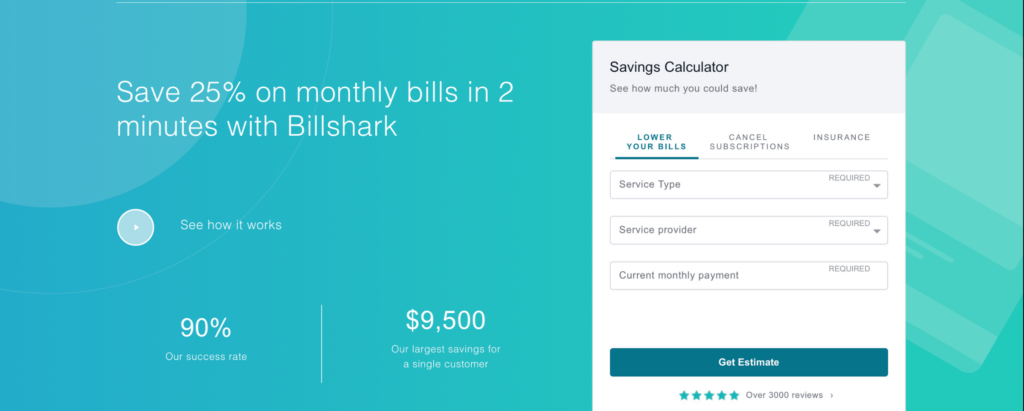 Founded in 2016, Billshark has helped save members more than $10 million! On average, each member saves $300 per year. This is free money that can be added to your PayPal account.
All you need to do is join for free, provide a copy of your bills, and Billshark will do the hard work for you! There are no upfront fees, and a fee is only charged if they succeed in saving you money.
Billshark can also help save you money by getting unwanted subscriptions canceled and helping you find cheaper insurance.
14. Raise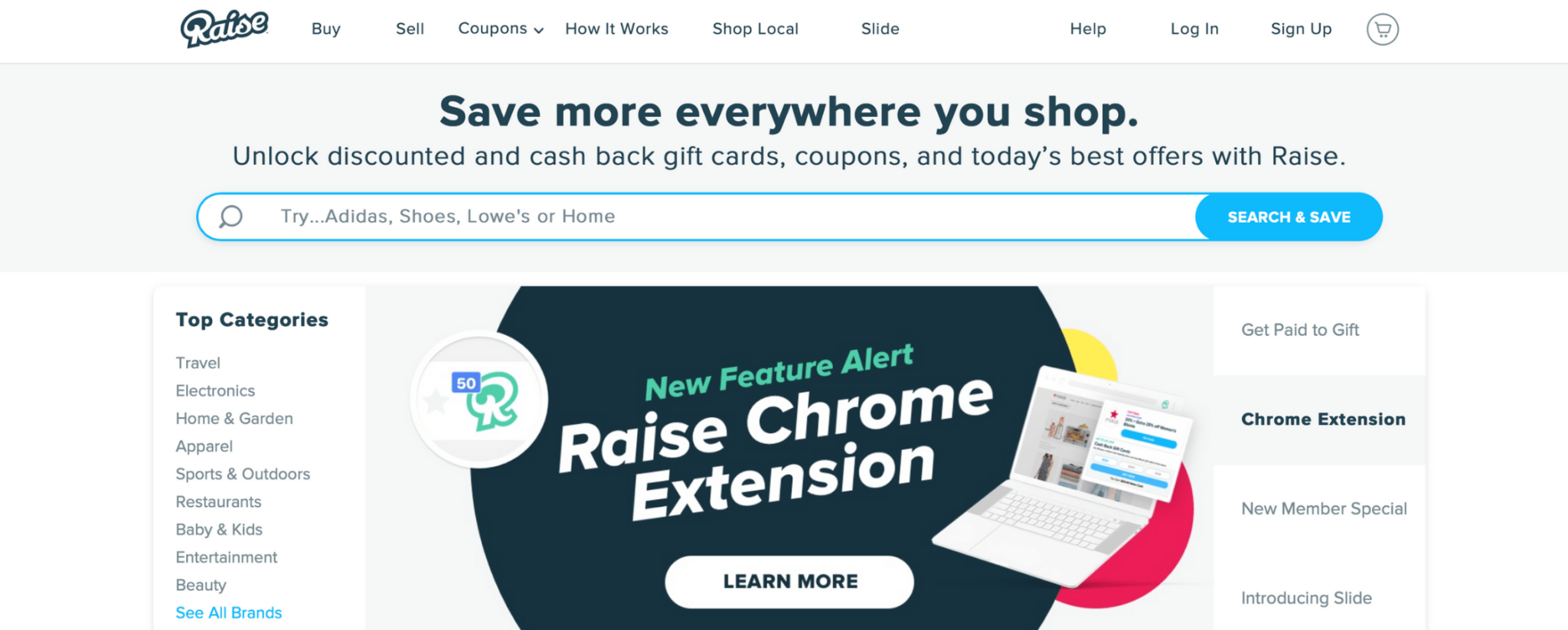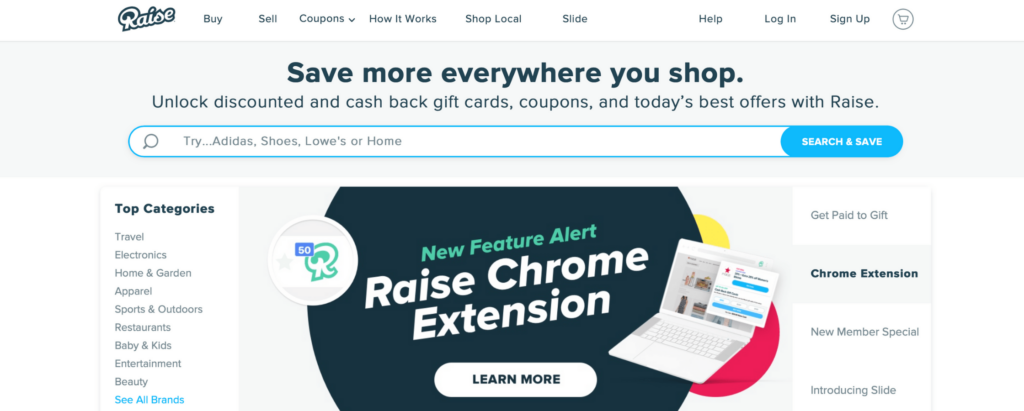 Beginning in 2013, Raise is a gift card marketplace that has helped more than 3 million members save an incredible $170 million!
Firstly, you can sell your gift cards directly on the Raise site – and it's completely free to list them while allowing you to set your own price! The money you make can be paid directly into your PayPal account.
Secondly, you can buy full-priced gift cards and get up to 30% back in Raise Cash to spend on future purchases.
You can also earn additional money by referring friends to use Raise – and have those earnings paid into your PayPal as well!
Recommended: 11 Awesome Ways To Liquidate Visa And Mastercard Gift Cards
15. HealthyWage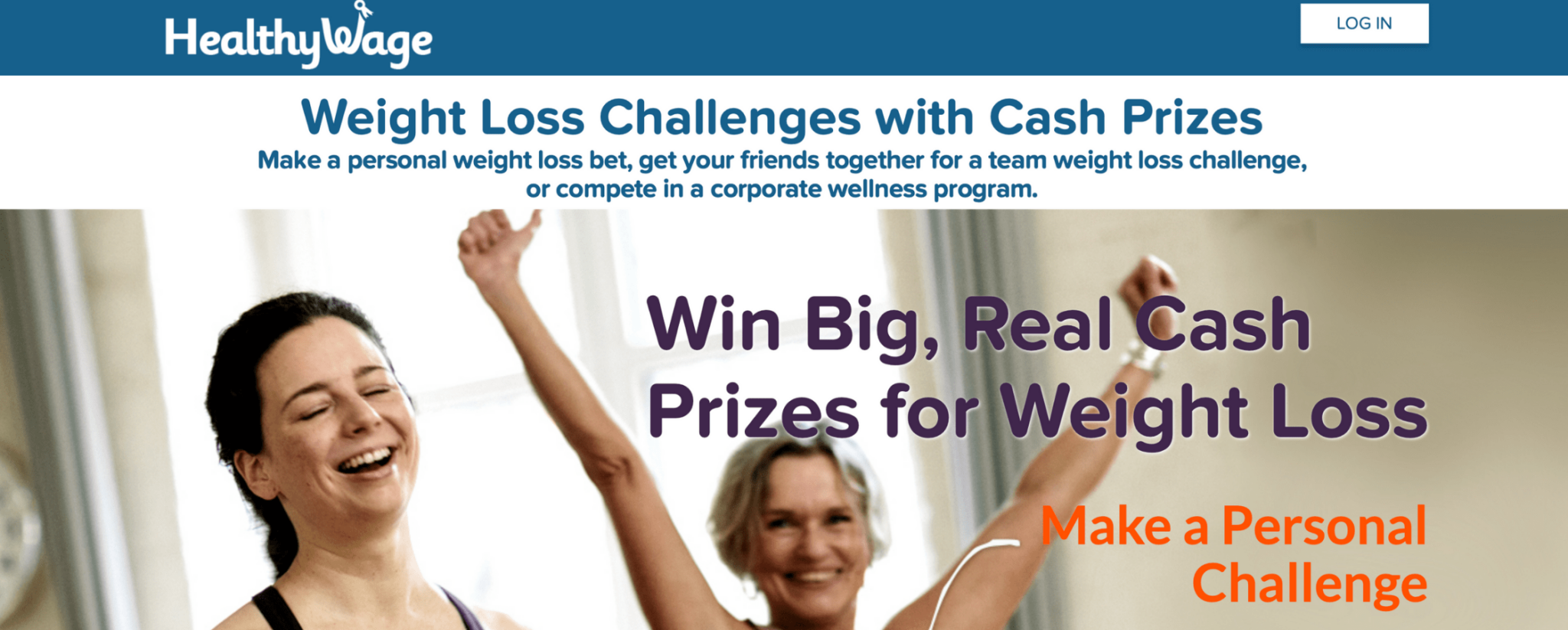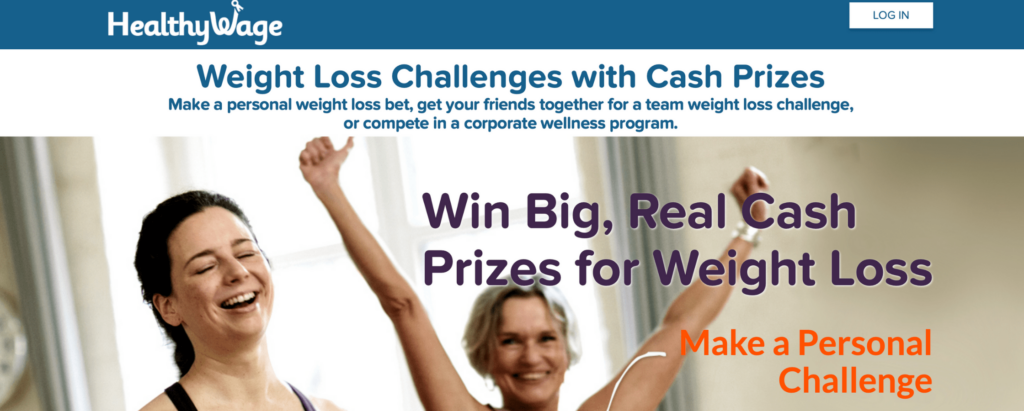 Many people set themselves a goal of losing some extra weight. Did you know that you could earn some money to achieve your weight loss goals?
That's exactly what HealthyWage is offering. Money as a reward for losing weight. Amazing right?
HealthyWage works in 3 easy steps:
Use the HealthyWage calculator to set your weight loss prize. This is based on how much weight you want to lose and over your chosen time frame.
Lose weight! To help you there are weekly weigh-ins and support from the community.
Achieve the goal and win the money!
You may be thinking this is too good to be true. However, this opportunity is legit. You will win the money provided you reach your agreed targets.
When you do win, the money can be transferred to your PayPal account. There is also a HealthyWage app that you can download on the Play Store or App Store.
16. Earnin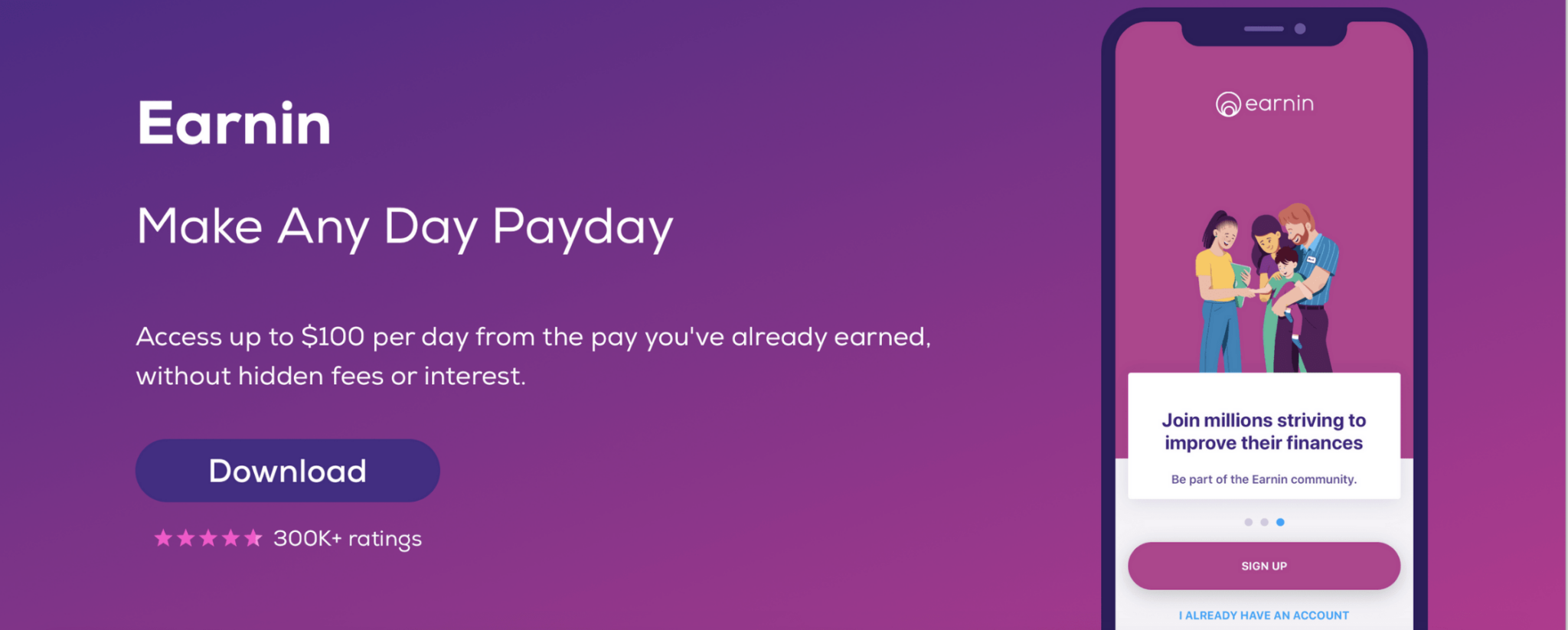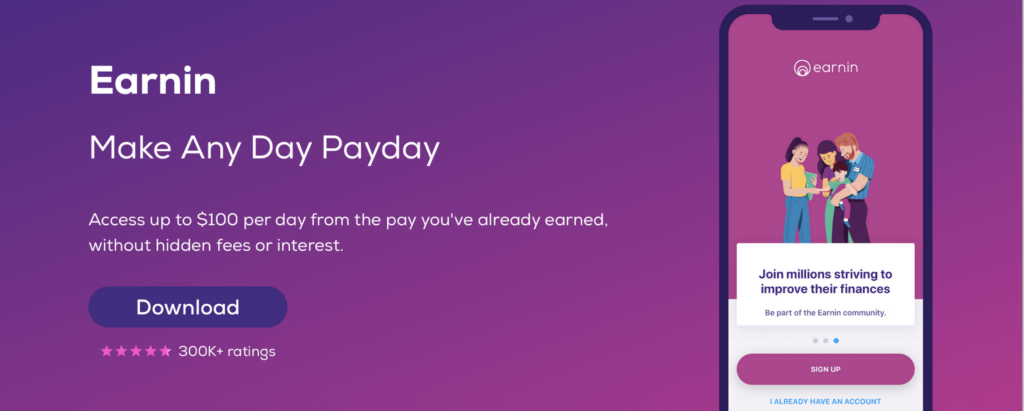 Earnin is an innovative app that allows you to get an advance on your wages. As long as you meet their criteria, you can make cash withdrawals before payday.
As long as you have an internet-connected smartphone, you can use Earnin by downloading their app. Once the app is downloaded, you can link your bank account and employment details. This gives you the option to withdraw money prior to payday when required.
To start with, you can withdraw a maximum of $100, but this increases to a maximum of $500 once you have a provable track record of repayment.
Using Earnin can be a great help for many reasons. An overwhelming 75% of Earnin members agreed in a recent survey that using Earnin has helped them improve their financial habits. In addition to that, 84% of Earnin members replied that during the pandemic, Earnin has helped reduce their financial stress.
There is also the option to earn cashback through Earnin. All you need to do is link your cards to the Earnin app, then simply use the linked card at one of the thousands of participating stores or restaurants. You can earn up to 10% cashback on qualifying purchases.
The money can be withdrawn at any time and added to your PayPal account.
17. Decluttr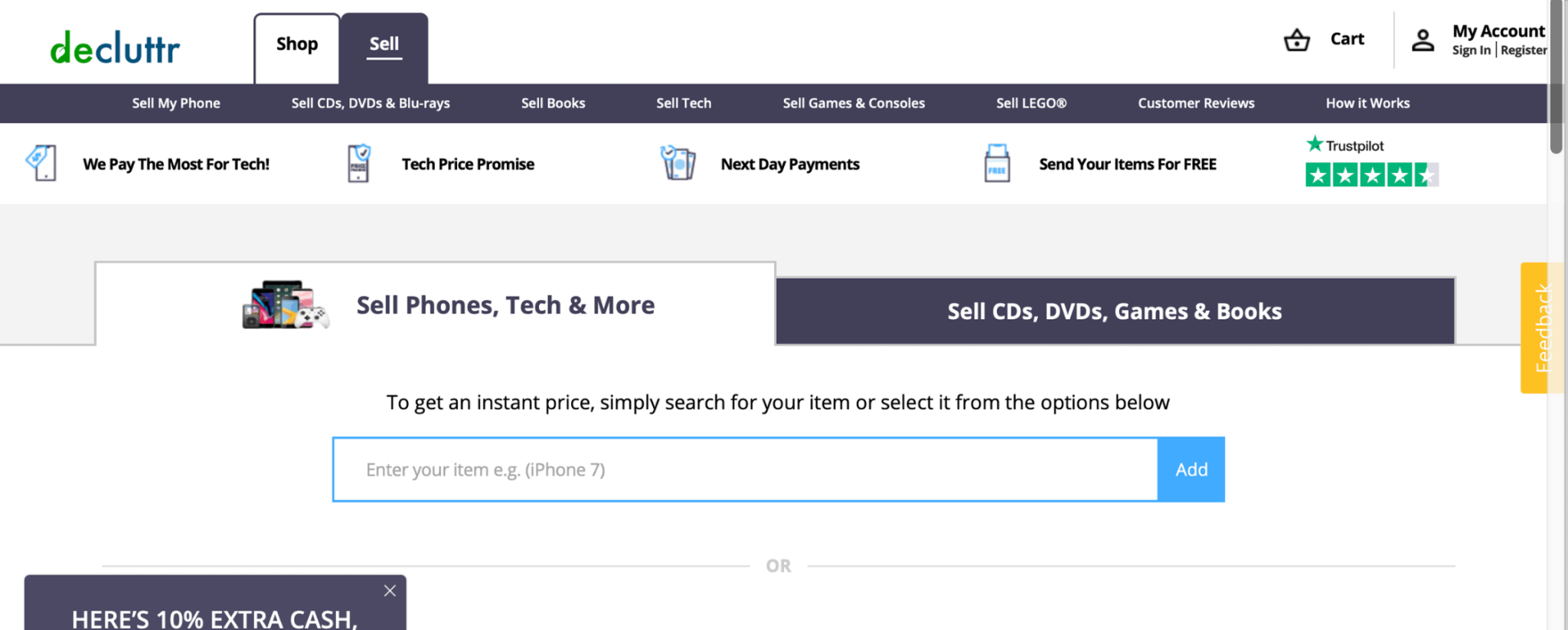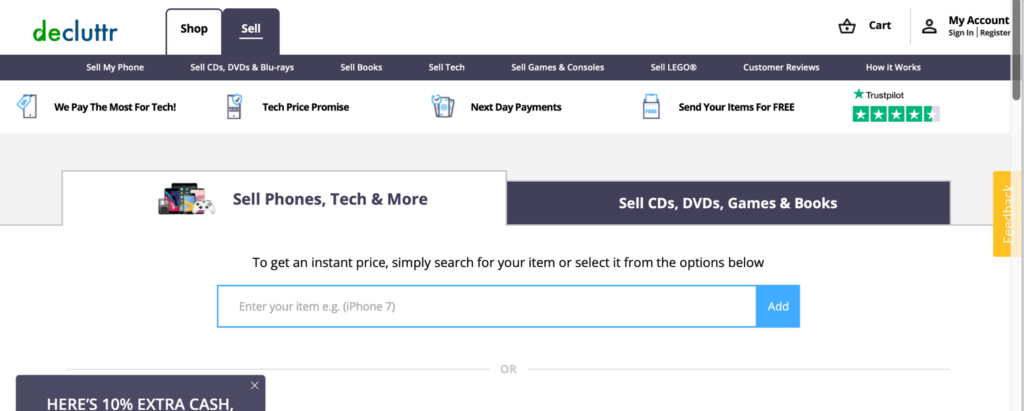 Decluttr offers an easy way to sell unwanted items such as books, DVDs, and game consoles. You simply tell them what you have to sell, get an instant valuation, send them the goods, and they pay you. Easy!
To date, Decluttr has paid over $300 million to more than 6 million customers.
Shipping your items to Decluttr is free, so you don't have to worry about paying any shipping fees.
Payment is guaranteed to be made the day after your items arrive. You can choose to receive payment via PayPal. Selling your unwanted items via Decluttr provides a great way to get free PayPal money instantly – and has the added bonus of decluttering the house!
18. Fiverr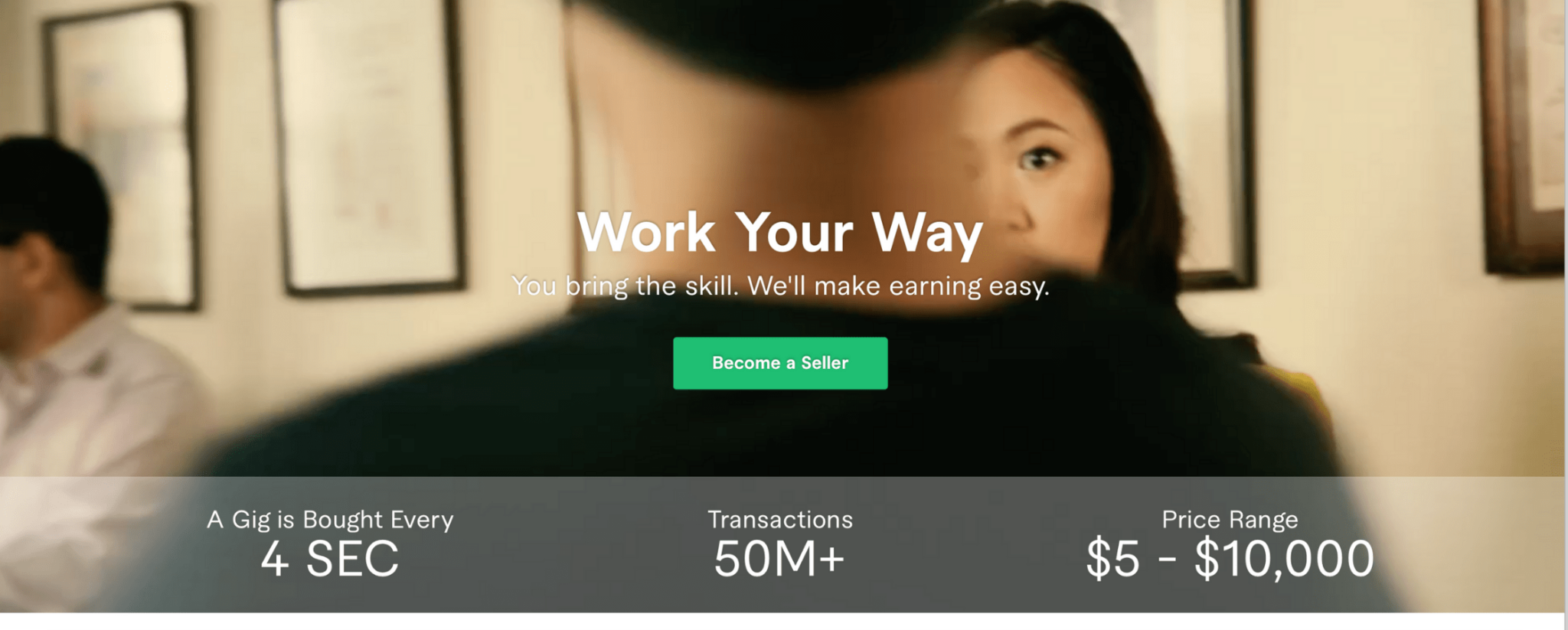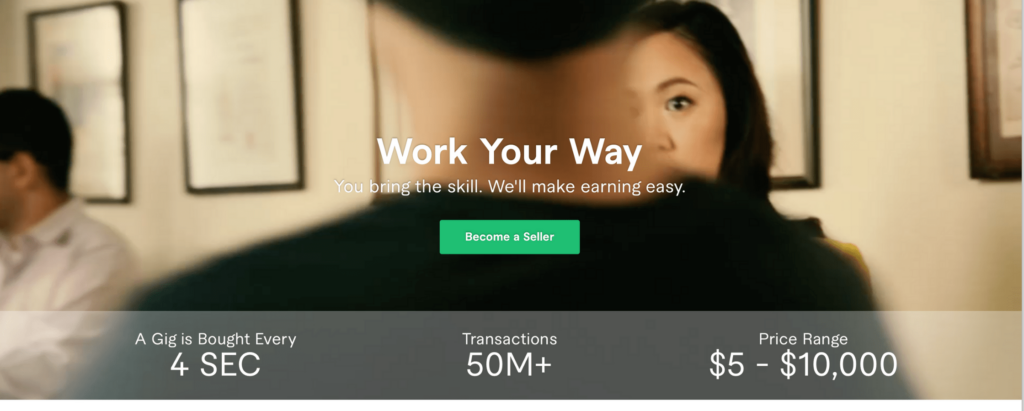 Fiverr started in 2010 and is a marketplace for freelancers. If you have a skill, then there will be customers on Fiverr that will pay you for your talents.
There are endless possibilities for making money from your skills. Some of the common ways to earn on Fiverr include graphic design, writing, proofreading, and editing.
You can offer more than one service and set a range of prices. The cheapest price you can start with is $5 up to a maximum of $10,000! It is entirely possible to make a decent amount of money working on Fiverr. What many Fiverr freelancers do is offer a basic service for $5, then offer more advanced options at a higher rate.
To help you earn even more, Fiverr also has a learning suite with access to hundreds of video-based courses covering many topics and led by industry experts.
The great news about working through Fiverr is that you don't have to chase payments. When the job is confirmed as completed, you get paid. Simple and no fuss! You can choose to withdraw your earnings at any time to your PayPal account, nice and easy.
19. Refer Friends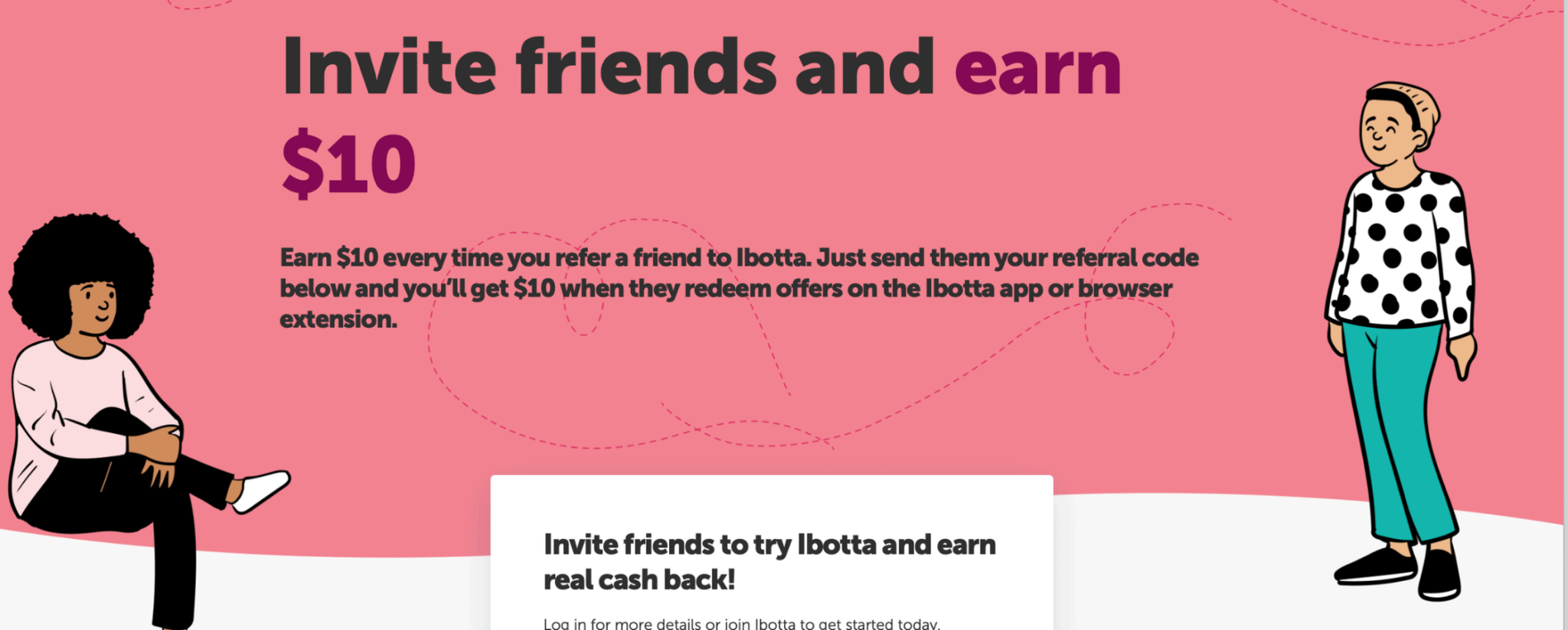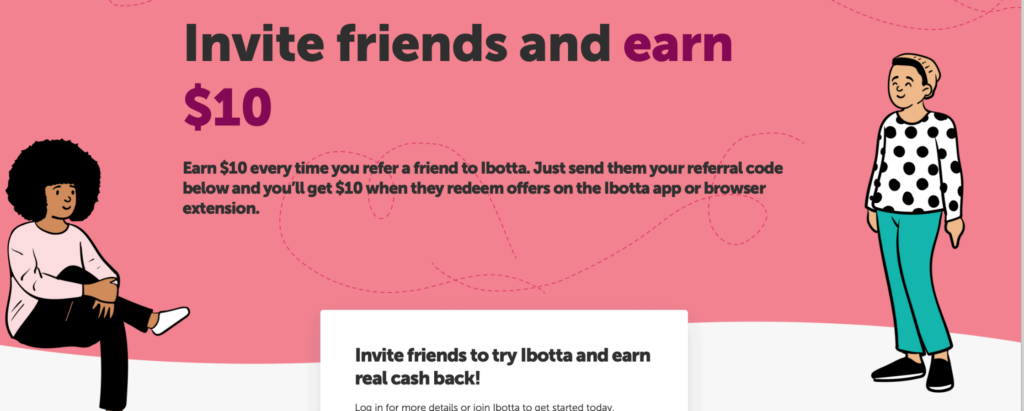 Many of the services listed here offer additional bonuses. A common bonus offered is a friend referral scheme. This scheme usually works by providing a friend with a referral link. Once they have signed up using the link and completed any qualifying tasks, you get paid your bonus!
This can be a great way of earning free PayPal money. Even better is that you aren't doing any work other than forwarding a link to your friend.
When joining any site, it is worth looking for their refer a friend scheme to earn that sweet extra cash for free.
To get you started, here are 5 examples from this list:
20. Idle-Empire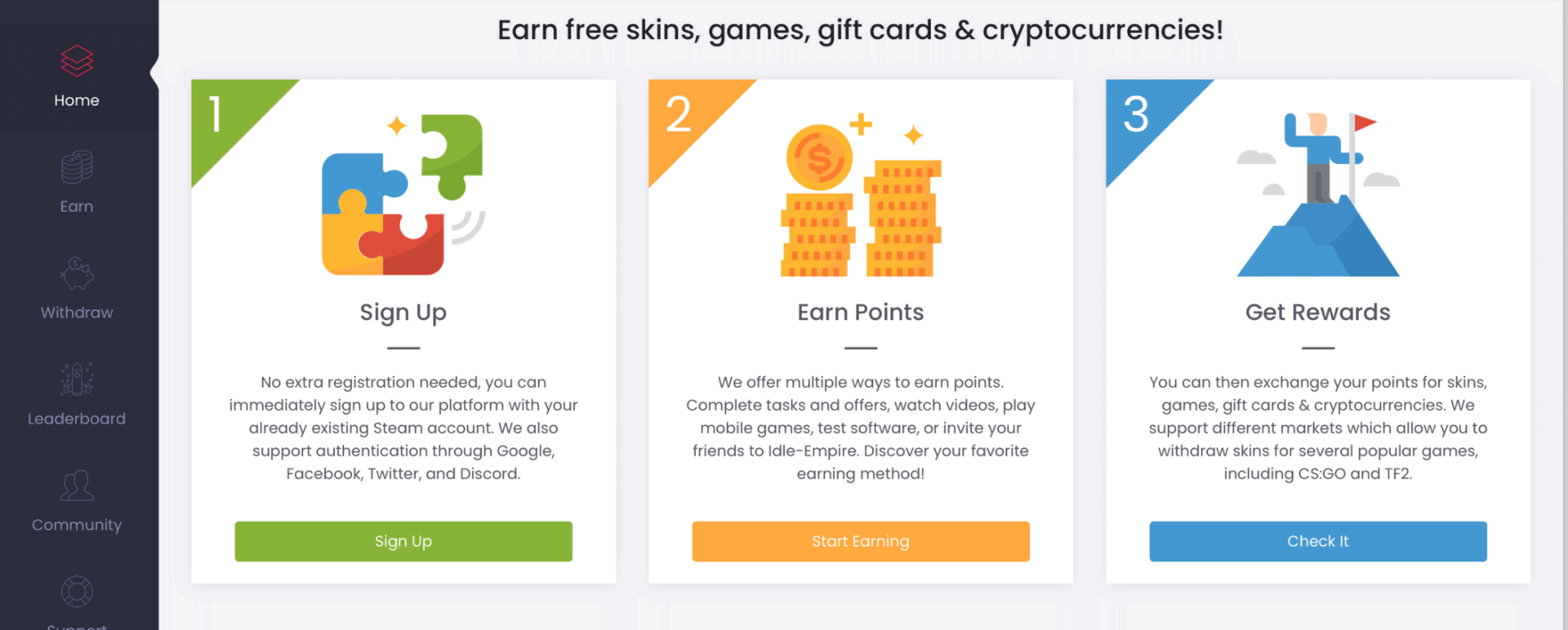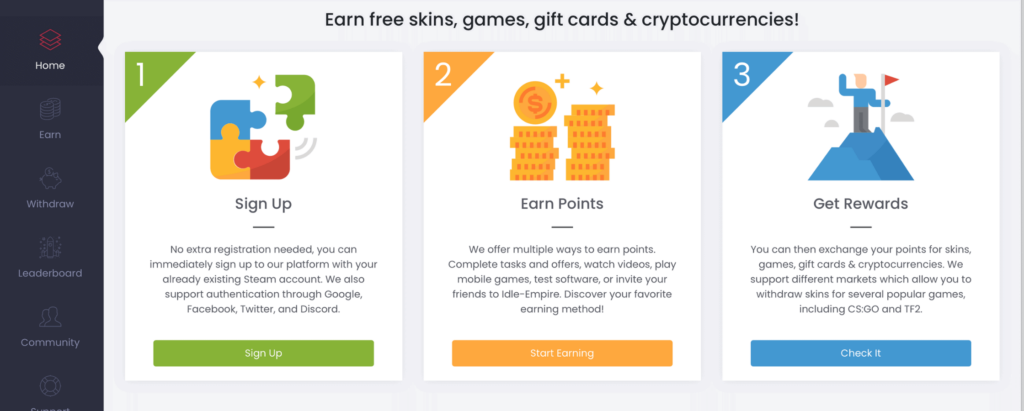 Beginning in 2015, Idle-Empire lets you earn rewards for completing online tasks. Tasks include:
Once you have earned enough, you can withdraw funds to PayPal, which takes up to 24 hours.
So far, Idle-Empire has paid out an incredible $1.2 million to more than 500,000 users. It is free to join, and in no time at all, you can earn free PayPal money.
21. Grindabuck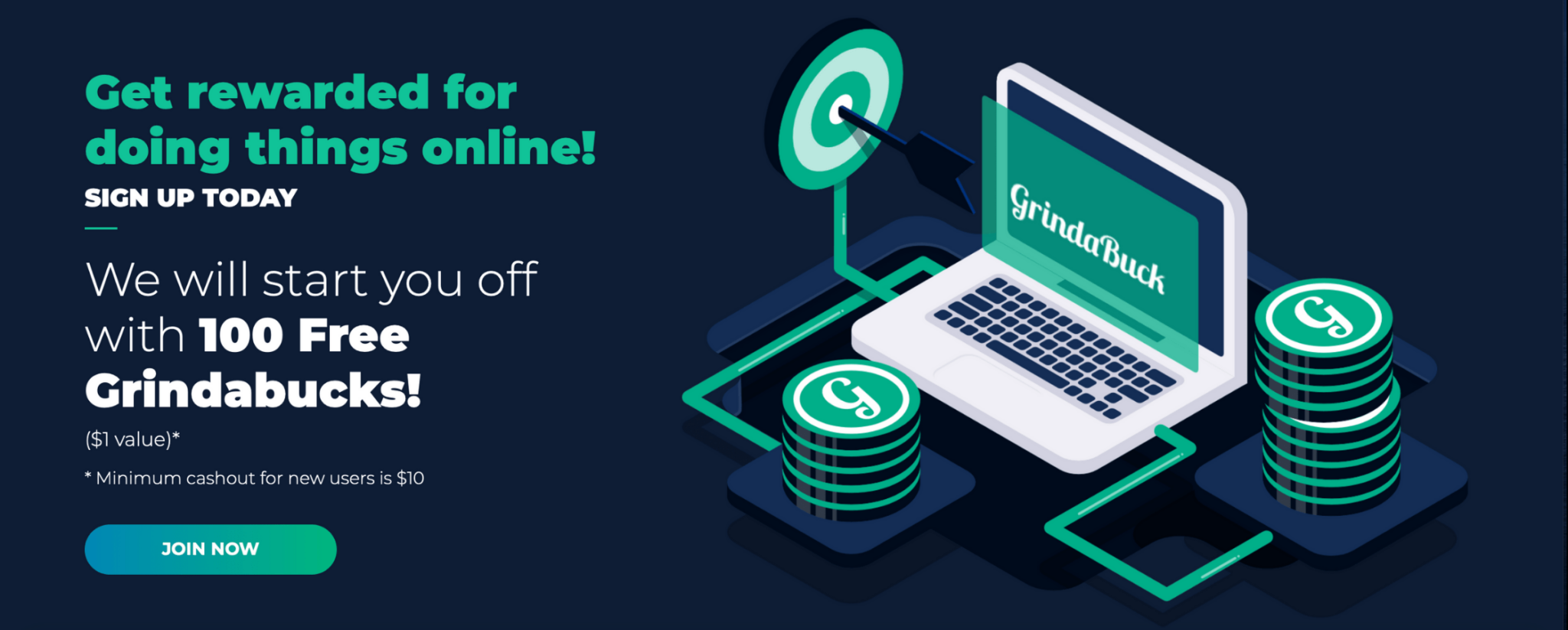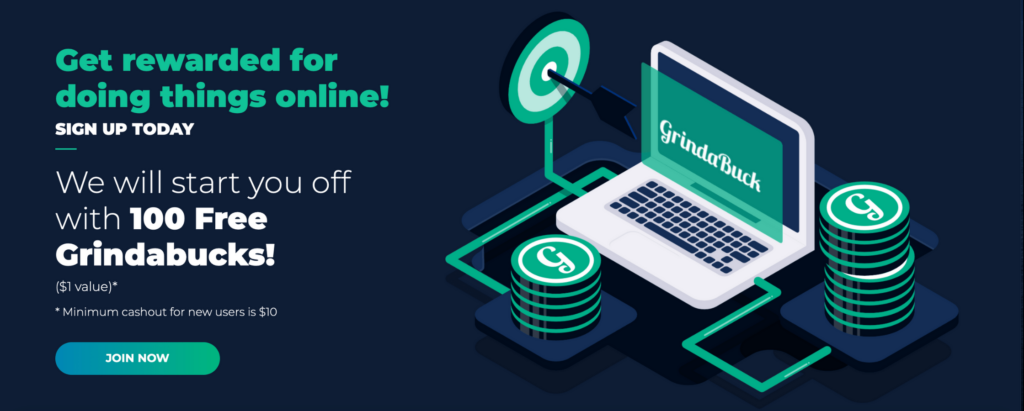 Grindabuck offers you a variety of ways to earn rewards in exchange for spending your time completing specified online activities. To help get you started, you will get 100 free grindabucks just for joining!
Examples of some online activities you can earn rewards for are:
Since starting in 2014, Grindabuck members have earned more than $500,000 dollars in rewards!
Once you have earned the minimum required amount, you can withdraw your free money to PayPal instantly. The minimum withdrawal amount does vary depending on your level. To start with, you have to earn at least $10, but once you get to the Gold level, you can withdraw as little as $1. This really helps when you need cash quickly.
Recommended: 17 Awesome Apps Like Mistplay
22. Rakuten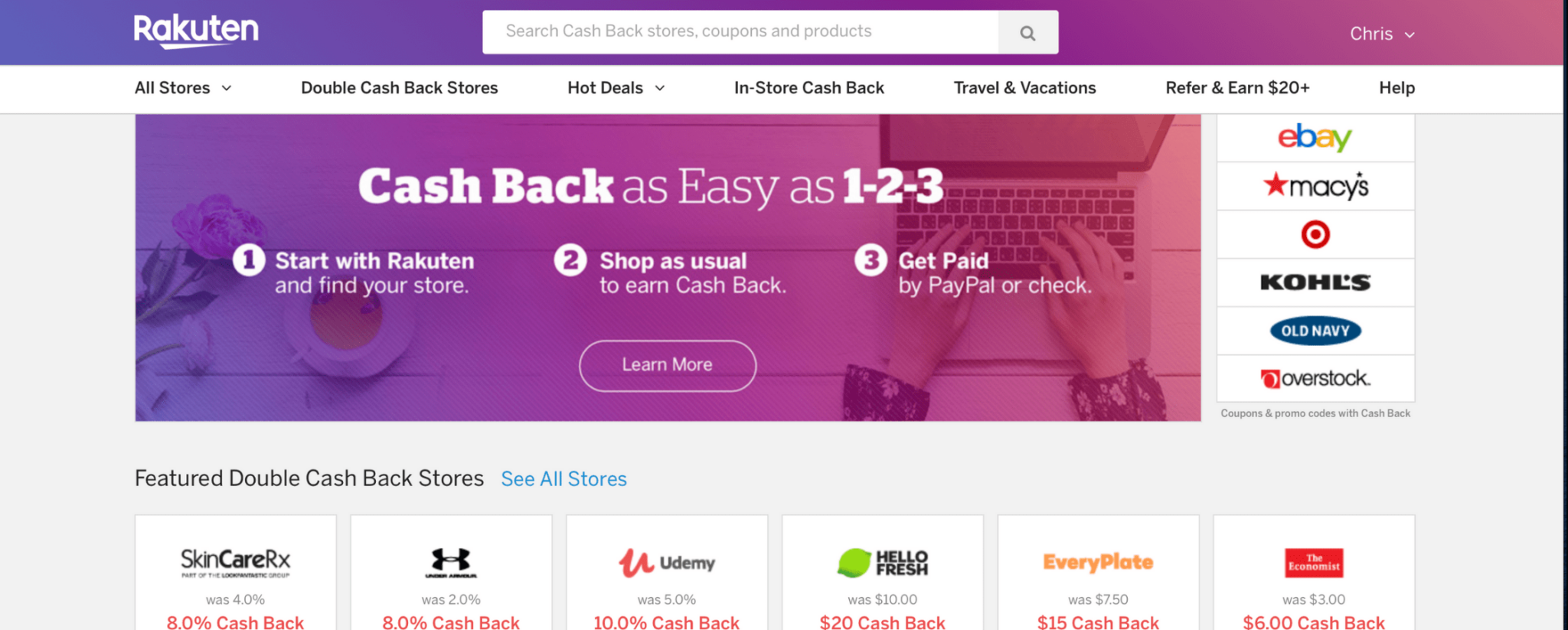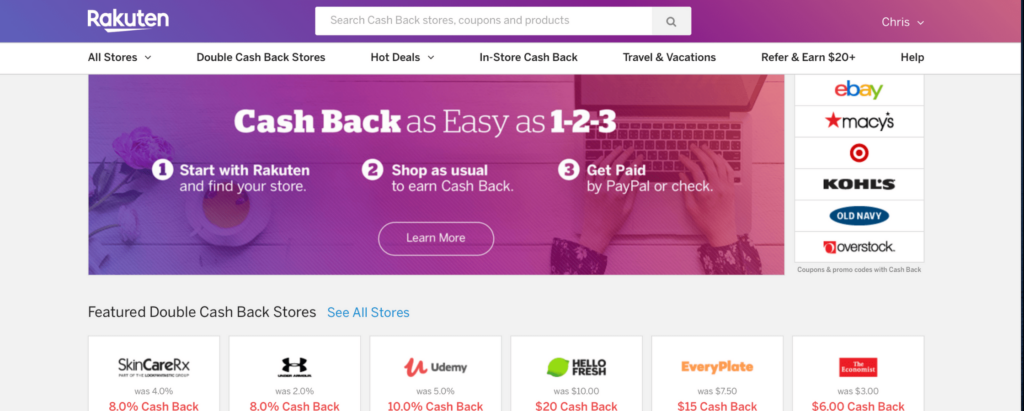 Rakuten is a cashback website that started way back in 1997! Since then, more than 12 million members in the US alone have earned over $1 billion in cashback.
To get started on Rakuten, simply set up a free account. You can then start earning up to 40% cashback at participating retailers. There are more than 2,500 retailers to choose from, including big brands such as Macy's, Target, and QVC.
Rakuten is easy to use as there are no points to count or receipts to send in. Using the Rakuten app or browser extension allows you to earn cashback as purchases are tracked electronically. Hassle-free!
As well as earning cashback you can also save even more by adding discount codes to your purchase. Using free extensions such as Honey can help save you even more.
Once you have earned at least $5.01, you can get paid. The money can be sent to your PayPal account, but Rakuten only pays every 3 months. It's not the fastest way to earn free PayPal money, but you can earn a decent amount of cashback using Rakuten.
23. ZoomBucks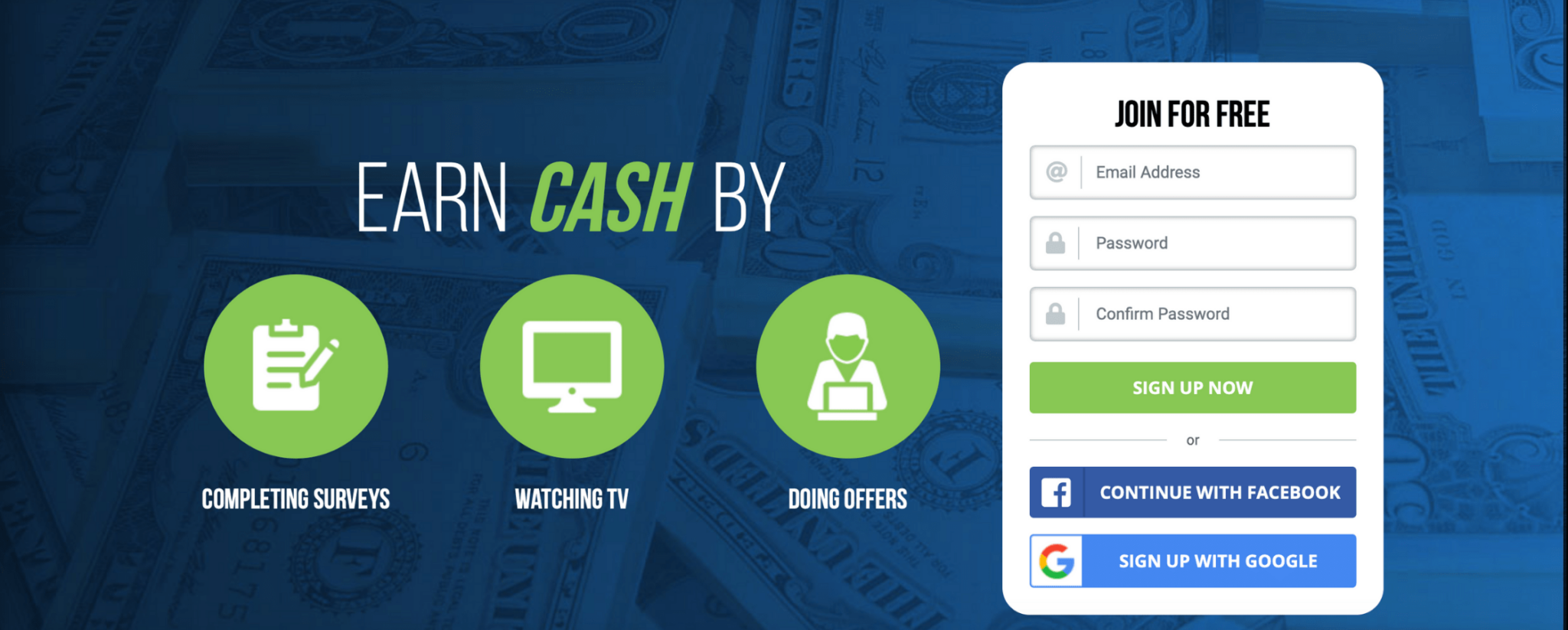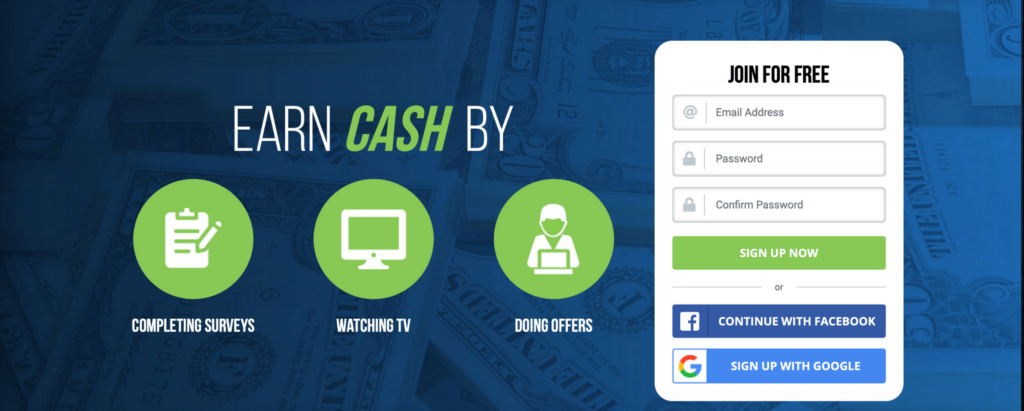 ZoomBucks gives you a really easy way to earn free PayPal money fast and efficiently. Simply sign up for a free account, complete online tasks, and get paid!
Online tasks include completing surveys, watching videos, and completing offers.
Once you have earned enough rewards, you can redeem your cash straight to your PayPal account.
Recommended: ZoomBucks Ultimate Review
ZoomBucks Review - Taking A Survey
Tap twice to load then open Video...
More Ways To Get Free Money
As promised earlier, here are some more ways to get free money. Remember, free money comes in many different forms, and it doesn't necessarily need to be directly sent via PayPal. In fact, the first suggestion is perhaps the easiest and yet most overlooked way to get more money!
If you are successful, simply transfer your newfound windfall into your PayPal account, and hey presto!
Ask For A Raise
A great way to get more money is to ask your existing employer for a raise. If no more responsibilities are added to your role, then this could mean you get more money without having to do any extra work!
Here are some helpful tips on how to ask for a raise:
Know your worth. Do some research on your job role to see how much competitors pay. If salaries for the same job are higher elsewhere, use this as a negotiating tool.
Decide how much you want. It is important you have a figure in your mind that you want to achieve.
Arrange a meeting. Make sure to arrange a mutually agreeable time with your boss to discuss your career and salary hopes.
Practice your negotiating skills. Not everyone has the confidence to negotiate. To get better, ask a friend to practice with you. Remember, it's just practice, so your friend can be as difficult as possible to help improve your skills.
Be positive. When starting discussions, begin with some positive thoughts. This could include how much you enjoy working for the company.
Make your case. Be clear as to why you deserve a raise even though the company may not be giving out raises.
Be specific. Make sure to give specific reasons why you deserve a raise. It is also ideal for giving a specific amount that you are seeking.
Have evidence ready. It is a great idea to make a list of relevant achievements to demonstrate why you deserve a raise. Your manager should know about your achievements already, but having evidence ready doesn't hurt.
Be assertive, not aggressive. Ask confidently, clearly, and thoughtfully for a raise. There is no need to be aggressive or make threats about quitting if you don't get the raise you want. Sometimes you will be told no regardless of how well you present your case. Don't give your boss a reason to fire you by being aggressive. Simply thank them for listening and ask again in the future or start looking for a higher-paying job.
Praise from colleagues. Another great tip here is to get colleagues to provide endorsements about your work ethic and achievements. If your manager hears from other colleagues how well you have worked and helped the company achieve its goals, this can boost your bargaining power.
Show patience. Once you have had the discussion about a raise with your manager, they may need time to consider your request. Constantly asking for an answer could put them off, giving you a positive answer. Be patient and wait for them to get back to you.
If you put this advice into action when asking for a raise, then you will have a higher chance of success. Extra money for doing your job can be put towards anything you like, including being added to your PayPal account.
Rent Out Your House With Airbnb
An easy way to earn extra money is to rent your house out using Airbnb. You could either rent the entire house out when you travel or if you have a spare room in the house, this could be rented out on a regular basis.
Either way, renting through Airbnb gives you a great opportunity to earn free money.
Airbnb launched in 2008, and since then, more than 160 million guests have used the service. How much could you earn with AirBnB?
Hosts earn on average $924 a month with top earners making up to $10,000 per month! More than half of Airbnb hosts earn over $500 a month.
As a host on Airbnb, you have complete control. You decide the house rules guest must follow, the maximum number of guests you are willing to accommodate, and the maximum length of time people can stay. During the year, you can block dates that are inconvenient for you giving you greater control over when people can stay.
Prices are entirely up to you. Airbnb provides a range of help in setting prices so you can be competitive. If your prices are too high, then you might have no visitors!
Make sure to follow the Airbnb guidance to help all your guests have a great stay. The more positive reviews you get, the more guests will stay in the future, and the more money you will earn!
Check If You Are Owed Unclaimed Money
Sometimes you might be owed money from the government or a business that you have forgotten about. Examples of unclaimed money include:
Unpaid wages or pensions
Tax refunds
Saving bonds
This list isn't exhaustive, and many other possible scenarios could mean you are owed money.
Is there a charge to find out if you are owed money?
The great news is that there are free resources you can use to track down any money that you are owed. By simply spending some time online providing your details, you could get free money that you are entitled to.
FAQs
How can I get free PayPal money fast and instantly?
Any of the ways listed above allow you to easily earn free PayPal money.
Do I have to complete surveys to receive free PayPal money?
No, you don't have to complete surveys on a survey site if you don't want to. There are plenty of great ways to earn free PayPal money instantly, such as cashback sites like Rakuten. However, completing surveys means you can earn even more! Just remember to focus on surveys that pay quickly and often. Don't spend time doing long surveys that don't pay well.
Can I get PayPal money instantly?
Yes, you can get PayPal money instantly! Look out for signup opportunities that pay a sign-up bonus, then pay out straight away subject to completing any introductory tasks. Most sites allow you to redeem your earnings instantly as well every time you hit the payout thresh hold.
Could I quickly earn $100 free PayPal money?
You could easily earn $100 free PayPal money in just 1 day! Simply complete the signup bonuses and collect the payouts. Don't forget to refer as many friends as you can to boost those earnings.
Will I get rich from free PayPal money?
Free PayPal money isn't going to get you rich. However, it can help you become wealthier. The extra money you earn every month could be used to pay off debts, build savings, or spend as fun money.
Are these methods of earning free PayPal money legitimate?
Yes! All the methods listed in this guide are legitimate ways to earn free PayPal money. You can check plenty of reviews and establish that they do payout as promised.
Scams do exist, so if you search for offers on your own, be careful. Avoid sites that ask for overly personal information, such as asking for your Social Security number. If a site seems to be promising too much and you can't find any evidence that they do pay what they say, it's probably a scam.
Can you get free PayPal money sent to CashApp?
Do free PayPal cash codes work?
In general, it seems that free PayPal cash codes do not work – or at least, they do not work as well as people might hope. Many people have complained that they have not been able to redeem the codes they have received and that the codes have not resulted in any extra money being added to their PayPal accounts.
Is PayPal Credit considered free PayPal money?
PayPal Credit is a type of credit that can be used to purchase items on eBay and other websites. It is not considered free PayPal money because it must be paid back with interest. However, using PayPal credit can allow buyers to avoid paying interest on purchases if the purchase is made within a certain time frame.
Is the PayPal app free?
The PayPal app is a free mobile app that allows users to send and receive money with friends and family. The app is available on both Android and iOS devices, and users can create a PayPal account directly through the app.
Is Google Pay the same as PayPal?
Google Pay and PayPal are both digital wallets that allow users to store their payment information in one place and make purchases online or in-store. They both offer similar features, such as the ability to save payment methods and shipping addresses, track orders, and receive notifications about purchases. However, there are some key differences. For example, Google Pay is integrated with Google Chrome and Android devices, while PayPal is not integrated with any specific browsers or devices.
Final Thoughts On Free PayPal Money
Every idea listed here is a legitimate way to instantly earn free PayPal money online. You probably won't have time to use all of them, so pick a strategy that works for you.
Some of the options listed don't require any effort on your part, such as the Honey extension. Earning cashback is a great way to get free PayPal money, as you can earn it while making purchases that you would anyway.
Other sites will require more effort on your part. For example, Swagbucks is a great way to earn extra cash in exchange for completing online activities.
Ultimately, it is up to you how much of your spare time you want to spend earning extra money. However, the more time you spend, the more money you can earn!
Recommended:
Ways To Get Free PayPal Money Instantly