Last Updated on November 26, 2022 by Chris Panteli
Games That Pay Real Money
Did you ever think you could make real money by playing games? Well, they are not the giant waste of time everyone in your life said they would be. Instead, there is real money to be made while playing games. Even better, you can play them from anywhere, whether sitting on your sofa in the middle of the day or relaxing by the pool.
This article will give you all the information you need to start making money. All of these games pay real cash or payments via PayPal or Visa, or gift cards that are easily converted into cash.
Fortnite player Tyler "Ninja" Blevins made $17 million in 2019; with a mix of game prizes, endorsements, fees, and sponsorships.
43 Real Money Games That Pay Online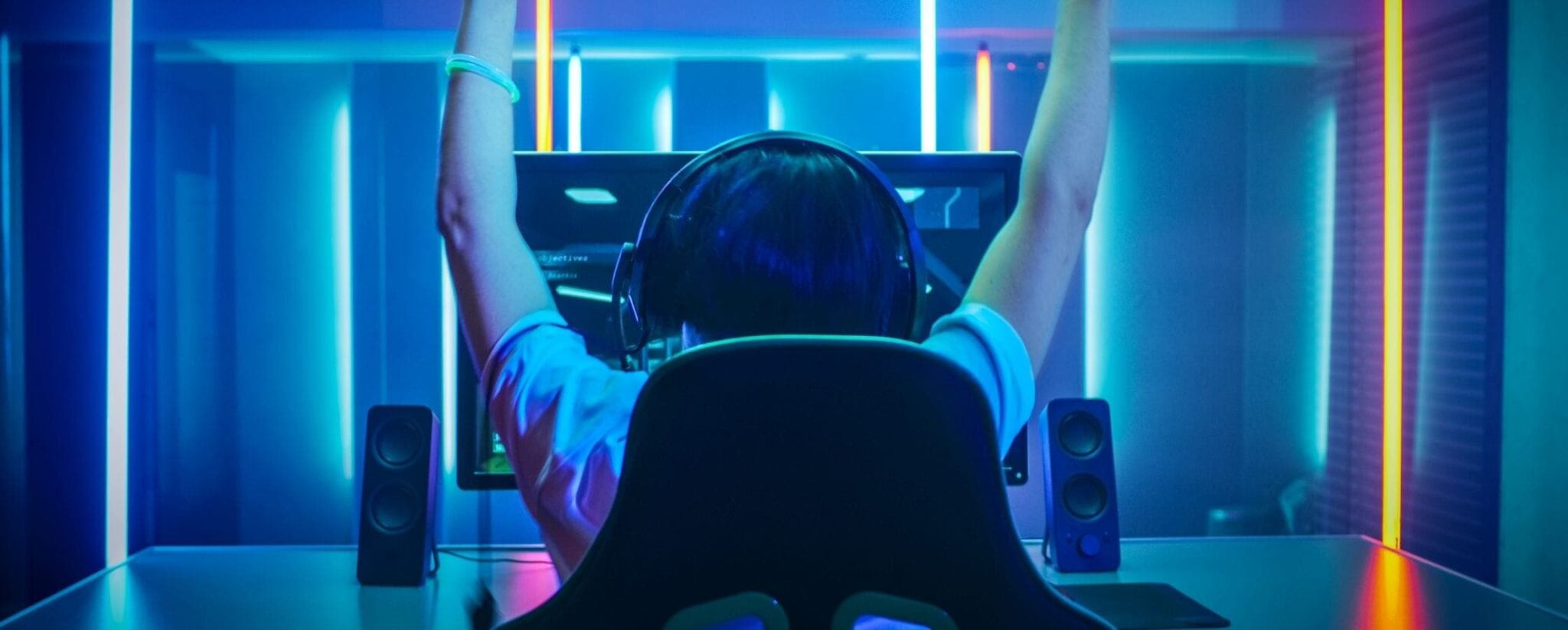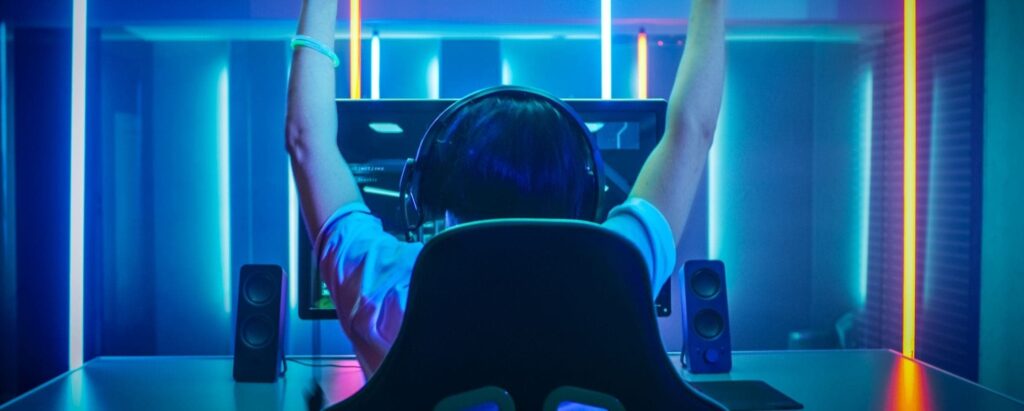 All you have to do is sit back and read this article to find out all the ways you can earn money online. There are so many different ways to earn more money playing games; you will never get bored or run out of options. You will find cash games, rewards games, cash apps, and even completing personal goals that allow you to earn money.
Recommended: 19 Ultimate Ways To Make Money Doing Nothing
FREE Real Money Games Online
These games are free for you to play. Not only are they free, but you also have the opportunity to win real money. You will not be required to make a deposit of your own money into your game account, but you can certainly withdraw!
Recommended:
1. Bingo Cash
2. Solitare Cash
3. Skillz
4. Second Life
You create marketplace items in Second Life to earn Linden dollars, which is the currency within the game. You can exchange Linden dollars for real dollars. The exchange rate does change based on the demand. The exchange rate right now is $250 Linden dollars = $1 US dollar. You can also earn money by completing contests, also known as hunts. You are paid via PayPal, cash, or Skrill.
Recommended: SecondLife Free Money: Ultimate Guide
5. World Winner
World Winner is an app-based and web-based gaming platform. You can play tournaments for games like Angry Birds, Spades, and the casino game, Super Plinko. You must use PayPal or a credit or debit card to pay your entrance fees.
When you win and cash out, your money is created to the same place from where you pay your fees. In addition, you can receive a welcome bonus of $10 bonus bucks once you have made your first deposit.
Recommended: WorldWinner Review: Legit Cash Game?
6. Mistplay
The more time you spend in Mistplay, the more opportunities that are presented to you to earn more points. 1,500 points will get you a $5 gift card. The available games include Candy Crush, Super Mario Run, Solitaire, Chess, and many more.
Recommended: Mistplay Review: Worth It?
7. Long Game
Even time money goes into your account; you earn coins that you can use to play games for real cash. The account in Long Game is a savings account, and it is your money. These accounts are FDIC-insured.
The game payout is anywhere from $100 to $1,000,000. Long Game is free for the first 30 days, but then it costs $3 per month to play. This fee is waived if you set up automatic savings. Then, when you earn money, it is deposited directly into your savings account.
Recommended: Long Game Review: Gamified Savings
8. Lucktastic
You can join Lucktastic for free. The cash prizes can range from $2 to $1,500. Just like the lottery, there is no guarantee that you will win. When you do win, your winning goes into your wallet tab.
Once you have a minimum of $5 in your wallet, you can get a check. If you have less than $5 but want your money, you must use Dwolla.
Recommended: Lucktastic Review: Legit OR Scam?
9. TreasureTrooper
They offer eight surveys per day. Each one has a payout of $1.00. You can also play mini-games and refer friends. Once you have a balance of $20.00, you can request a check or money to go to your PayPal account. 
Recommended: Treasure Trooper Review: Complete Guide
10. GamerMine
Gamermine has daily bonuses that are unique, real-time games, competitive pay, and a community. They offer welcome offers with 5 percent to 20 percent boosts once you have registered. To get your money, you convert your gold to cash or rewards. In addition, you can receive Bitcoin, PayPal payment, Steam gift cards, Ethereum, or OPSkins.
You can refer others to Gamermine. If you do, they provide your referral code upon signing up and receive a bonus. You also receive a commission on all of their earnings for life.
GPT Games For Real Money
GPT, or Get Paid To, games allow you to earn cash and other rewards. GPT websites offer surveys, shopping online, games, and referring friends. You can also read e-mails, complete offers, and watch ads.
11. Inbox Dollars
You can earn money by taking specific actions and completing tasks like doing web searches or shopping online. Most games on Inbox Dollars are free to play.
When you calculate your earnings, it works out to be about $1 to $5 per hour. You can get your money via PayPal or gift cards that you choose. In addition, you receive a sign-on bonus of $5 when you create an account.
If you sign up for a Stash and Acorn account through Inbox dollars, you can get up to $60 from Inbox dollars and $5 from both Acorn and Stash just for signing up.
Recommended: InboxDollars Review: Ultimate Guide
12. MyPoints
You can cash out the points you earn at MyPoints any time you would like by sending it to your PayPal account or selecting gift cards. Once you create an account and complete five surveys, MyPoints gives you a bonus of $5.
The site also offers you tasks, such as make a purchase of more than $20 and receive a $10 gift card for Amazon. You can access the site on your Android or iOS device or through the website. You can earn about $2 to $4 per hour.
Recommended: MyPoints Review: Definitive Guide
13. Swagbucks
You can access Swagbucks through their website or on your Android or iOS device. Most games are free to play, and you can earn anywhere between $50 to $100 each month without having to put out a lot of effort.
Recommended: 25 Awesome Sites Like Swagbucks – Legit Alternatives
14. QuickRewards
It has an easy-to-use interface, but they do not have a mobile game app. However, as soon as you create an account with QuickRewards, they provide you several opportunities to earn money. Every task earns you QP points.
You must earn 100 points to equal $0.01 in US dollars. The average earnings per survey are about $0.75, which may take you 10 minutes to complete. Similar to most sites, you will not qualify to take all surveys.
However, QuickRewards provides you with a small amount of money even when you do not qualify to take the survey.
You can earn money by referring friends. You get a $3 bonus for each friend you refer that cashes out $3. Your bonus does not come out of their money at all. You can cash out your money for gift cards or a deposit into your PayPal account. You typically receive your money within 72 hours.
15. Repeat
Repeat is constantly monitoring your stats and rewards you based on your performance. This gives you an easy way to play tournament-style games. First, you play the game you want and when you want. Then, Repeat monitors your score against all other players as they are playing.
Once you create a Repeat account, you are able to begin tournament play. There is no limit to the number of tournaments you can play.
All games on Repeat are free to play. They use a currency called coins, which you can. You can cash out your money at any time. It may take one to two weeks for you to receive your money once you cash out. After that, you can receive a check or a deposit into your PayPal account.
16. PrizeRebel
Once you move up, you receive bonus points, a higher referral percentage, and automatic prize processing. PrizeRebel also offers raffles and contests for you to enter for additional points. You can also earn points by signing up for trials, joining email lists, and completing internet searches.
One point in PrizeRebel equals $0.01 US dollars. That means that it takes 500 points to equal $5 and 1,000 points to equal $10. You are able to redeem your points as soon as you hit 500. You can exchange the points for a PayPal deposit, direct bank transfer, or a gift card.
17. Cointiply
Anyone over the age of 13 can join. It has an easy-to-use interface that makes earning coins simple and fun. Once you create an account, you can immediately complete tasks. Then, you can cash those coins in for cryptocurrency that includes Bitcoin, Dash, Dogecoin, or Litecoin.
You receive your payout about 12 hours to 36 hours after you withdraw. They have paid out over $700,000 to their users.
One of the differences for Cointiply is they offer you the ability to earn money by chatting. As you chat, the number of coins increases, and the percentage of them you can also receive increases. All of this information is clear to you as you are chatting.
18. GG2U
Occasionally, GG2U has special offers. These are additional ways you can earn points. Some of these are third-party offers that require you to sign up for subscriptions.
You must be 18 or older to join, but a 13 to 17-year-old can join with parental permission. The points in GG2U are worth $0.01. This means that 100 points equal $1.00
You can cash out your coins for a PayPal payment, gift cards, or bitcoin. For example, once you have $7 in your GG2U account, you are able to cash out.
Real Money Game Apps
These apps are a slight twist on playing games for money. You may have to download these apps to your device to play them. Some of these game apps offer tournaments that allow you the opportunity to play against others. Some tournaments are in real-time, while others happen over a specific period of time.
19. AppStation
Once you select the game to play, the app directs you to download it from the app store, and you will collect coins as you play. In addition, the app tracks your playtime.
AppStation gives you 4,444 coins as a signup bonus. If you refer a friend, you get 250 coins. You also get 25 percent of the coins they earn, and they get 25 percent of your earned coins.
You can trade-in your coins for gift cards to various places, including Steam, Starbucks, and Macy's. You can also receive a deposit into your PayPal account.
AppStation is free, and the games are free to download, but they may offer you in-app purchases.
20. PROVEIT
PROVEIT offers solitaire, trivia, block puzzles, and endless runners. They even offer casino games, including a blackjack card game and poker. If there is not a game you like, keep checking because they update their games regularly.
21. Solitaire Cube
You have the option to practice for free or deposit money and play for real. This is where you can earn cash.
Depending on the area in which you live, you can win real-life prizes. If you do not live in one of those areas, you can win virtual currency, which can be redeemed for prizes. This app is available on iOS, Android, and Samsung devices.
22. Swagbucks Live
You are paid in Swagbucks points which can be redeemed for gift cards or deposits to PayPal.
23. Givling
You can be a player or a borrower on the Givling app. When you join as a player, you are assigned to a random team of three people. Together, you answer yes/no trivia questions. The more you answer correctly, the more points you win.
If you are the highest-scoring team, you split the money three ways.
24. Dabbl
For example, once you earn $5, you can redeem your points which are deposited into your PayPal account.
25. Play And Win
You are able to get more lives, swap trivia questions, increase the time for answering a question, and removing some of the answers.
26. Boodle
Not only can you answer questions, but you can get special offers for extra perks. You can also refer family and friends to earn yourself more coins.
27. Brain Battle
The questions on Brain Battle are math-centered. That means all of the games you play have math problems. However, the complexity of the math problems varies.
Rewards Games
These games give you the opportunity to get rewards while you are playing games. Not all of these apps are money-playing games. However, they offer rewards and gift cards that can be converted to cash, which is just like winning money. Not only are you able to have fun, but get rewarded for it, too.
28. Gamesville
When you play a game on Gamesville, you are given GV rewards. You can use these rewards and enter drawings for prizes.
You can also play in tournaments. However, in the tournaments, you are playing for real money and not rewards.
29. Bananatic
In Bananatic, you earn virtual bananas that can then be exchanged for other games, more game content, gift cards, and much more.
30. Gamehag
You can create a Gamehag account for free and immediately begin earning real money in the app, all while playing games you enjoy. Of course, you can play all the games you want for free.
31. Wealth Words
It is possible to pay without tokens if you just want to play. However, there is no potential payout when you pay without tokens.
32. Lucky Day
Lottery drawings can be as much as $10,000, as well as a chance to win gift cards to popular merchants like Target and Dunkin Donuts.
Once you have $10 in your account, you are able to cash out. When you cash out, your money is sent to your PayPal account.
33. Blast
While you play games, you earn money into a high-yield savings account. This savings account has an APY of 2 percent, which may not be the highest interest, but it is a great way to earn some extra cash while playing a game.
The savings account has low limits on depositing and withdrawing capability to ensure the account is mainly for the earnings within the app.
Recommended: Unifimoney: Ultimate Review
34. KashKick
An example of an offer you might see is earning $20 to get to level 17 in King of Avalon within 20 days of signing up for the offer.
You can cash out your money once you have $10 in your account. After that, your money is sent to your PayPal account. Payments are processed every two weeks.
35. Toluna
You can cash out your earnings for gift cards when you have 10,000 points. If you wait until you have 95,000 points, you can cash out to your PayPal account.
36. Idle-Empire
This is not the highest-paying game site you will find, but they offer fun games. Once you have 1,000 points, which is equal to $.10, you can cash out to Bitcoin or Payoneer. You can also wait until you have earned 30,000 points, which is worth $3, and get a payout to your PayPal account.
37. iRazoo
iRazoo has a higher cash-out threshold than most. You have to have at least $20 in your account to receive your cash. However, if you would like a gift card, the cash-out amount is only $5.
Unusual Real Money Games
These games are different from what you are typically used to when playing games online. Some of them offer money and rewards for meeting your own goals. These goals may be anything from saving for a down payment or losing 20 pounds. These games provide support and encouragement, as well as money, to help you achieve your goals.
38. Pogo
It is possible to win up to $50 per day or a jackpot of $500.
39. Playtest Cloud
Playtest Cloud allows you to play games while they are in development. You can test ideas and get access to early prototypes. You can play iteratively during development.
40. Healthy Wage
Healthy Wage has a prize calculator that gives you a prize offer. As long as you reach your goal and lose weight, you can win the money. When you win, your money is immediately sent to your PayPal account.
41. Axie Infinity
The world that is created in Axie Infinity is clearly inspired by Pokemon.
You can also go into the game world and buy tokens even if you do not want to play the game. The earning potential for this game has made it incredibly popular.
42. Decentraland
You can store MANA in a crypto wallet that can integrate with your browser and interacts with Decentraland.
43. The Sandbox
The Sandbox was created to change the traditional gaming market by allowing users to have complete control over the world that has been created.
How Much Money Can You Make?
The amount of money you make while playing games online is dependent on how much time you spend playing games. The more you play means, the more money you can earn. It takes a combination of experience, time, and luck to help you earn more money while playing games.
One thing to keep in mind is that you are able to play games while earning money. Therefore, you are able to have fun whilst making a living; which is the dream, right?
You can focus on the game sites that provide information about how many users they have, how much money they pay, and the average payout. When you focus on these numbers, it gives you a clear idea of how much money you can make while playing a specific game.
Conclusion
While you can have a lot of fun playing games online, you can also use them to make some extra money. It is important to note before you jump into a game that many games have different rules or requirements.
Understanding the rules of the game and the payout information may help guide you when you are deciding where you want to spend your time while playing the games you enjoy. This article gives you a number of great ways to earn money online while you are putting some extra cash in your pocket or in a savings account; depending on the game you are playing.
FAQs
Games That Pay Real Money