Disclosure: This post may contain affiliate links. If you click on a link I may make a small commission at no extra cost to you. You can read the full disclosure here.
Last Updated on January 22, 2023 by Chris Panteli
Ways to Make Money As A 13 Year Old
Just because you are young doesn't mean you can't start earning money or have a successful business.
Wise Pocket is run by 13-year-old Sofi Overton who had a unique idea of selling socks with a pocket in them to hold a phone!
Are You Kidding was founded by brothers Brandon and Sebastian Martinez. From humble beginnings, the teenagers are now nationally recognized and partnered with schools across the US. Not only do they specialize in selling funky socks, but they give back to two charities supporting diabetes (which I have) and autism.
These are just 2 examples of the many young people that started their journey to success at a young age. You can too!
Don't worry – you don't need an idea for a big business. This comprehensive guide is about helping you get started and make money as a 13-year-old.
In time though, you might have an idea for your own business or you might use one of these ideas as a springboard to a full-time income when you are older!
Making Money As A 13-Year-Old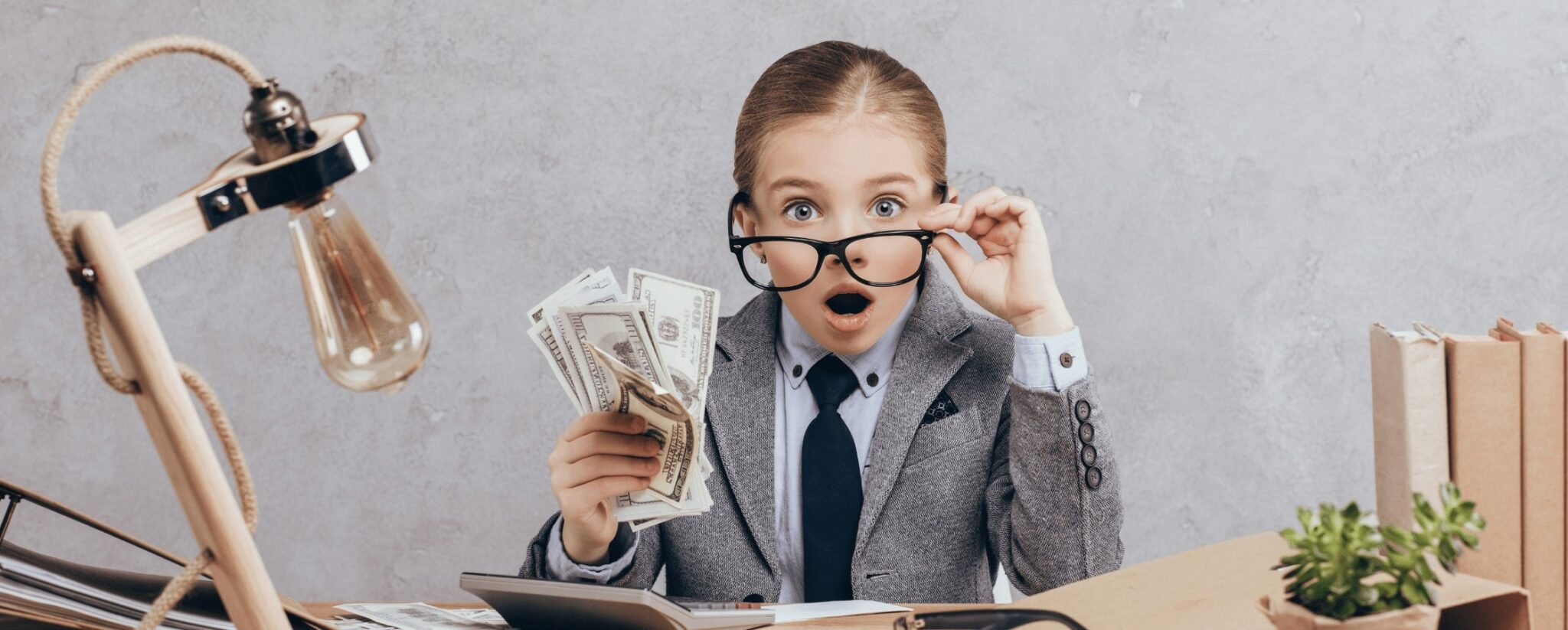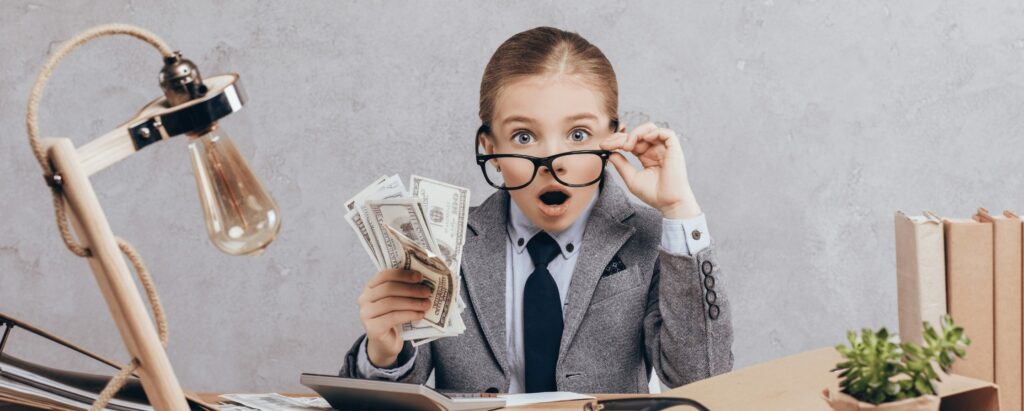 Working at 13 is a great way to gain some independence and build necessary lifelong skills. Managing money, dealing with customers, and developing business skills are some of the benefits of working.
Having your own money means you can afford to buy yourself some luxuries that you otherwise couldn't afford.
You could also add some of your earnings to a college fund or savings account.
Important Things To Know Before Starting
Before you start doing any of the jobs listed below you must discuss your plans with your parent or guardian. By keeping your adults in the loop you can ensure a safer experience for everyone involved.
The other important thing to consider is that at 13 you may not be able to open accounts in your own name. Many online platforms allow you to use their services provided an adult (usually defined as someone aged 18 or over) manages them for you, this includes a PayPal account which is many sites usual payment method.
Make sure that a responsible adult is happy to manage these accounts for you and use their PayPal account to receive payments on your behalf.
Don't forget about school either. Make sure you don't let working interfere with your studies.
53 Ways To Make Money As A 13-Year-Old
There are lots of awesome ways to make money as a 13-year-old. This guide alone has 53 ideas for you!
Think about your skillset and how much time you have available, then try the most suitable options from the list below. Enjoy!
How To Make Money As A 13-Year-Old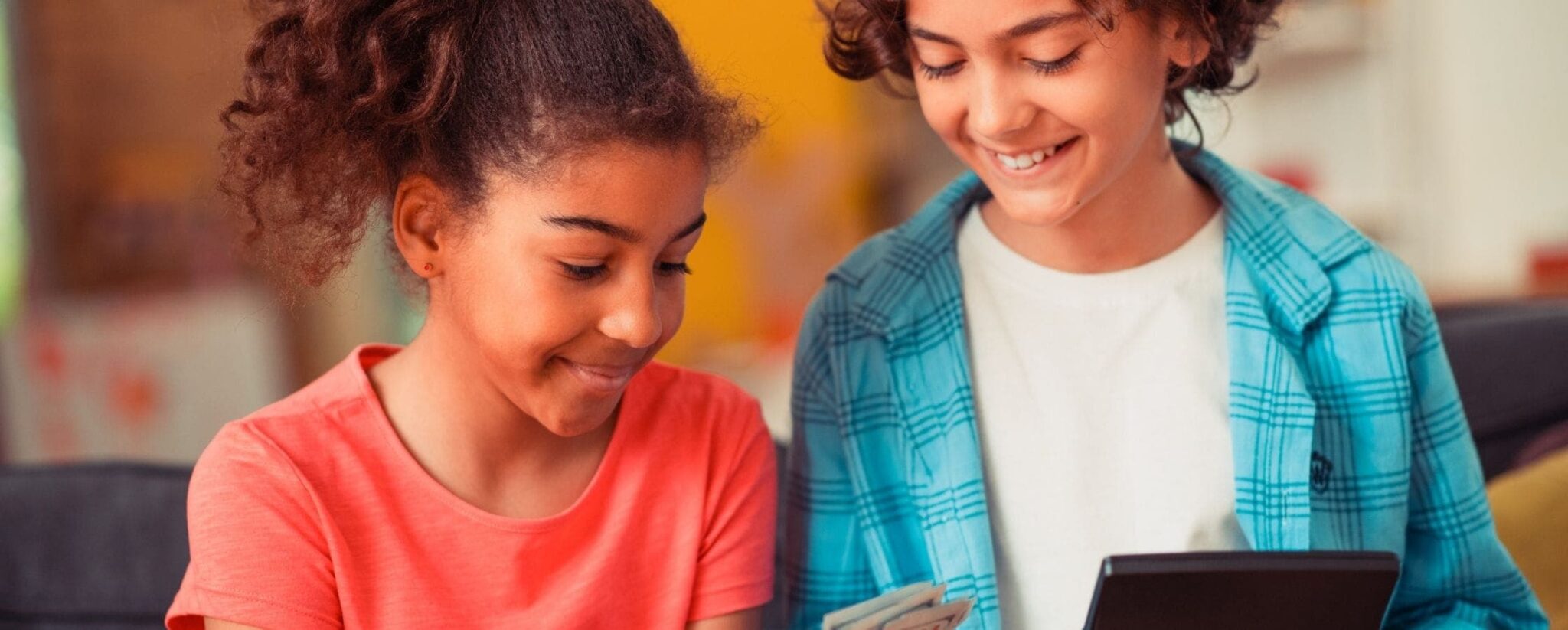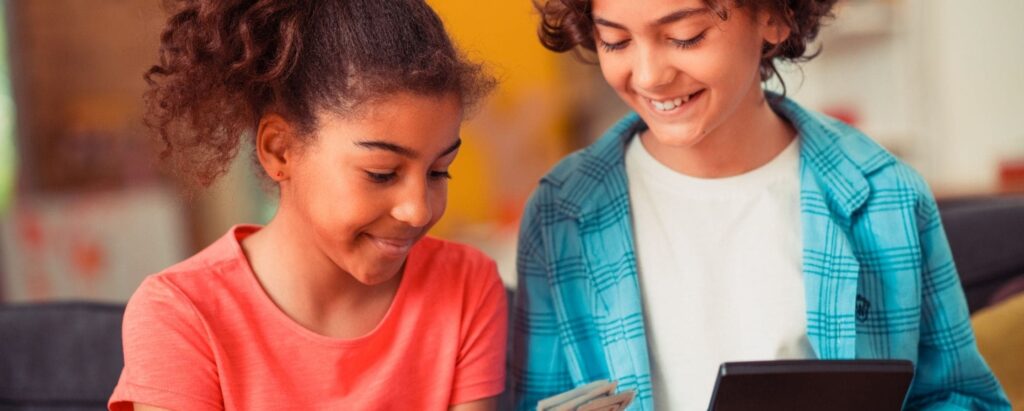 If you are creative or good at selling stuff, then you can use those skills to make extra cash!
Here are some of the best ways to put those skills to use and earn some easy money.
1. Surveys
Completing surveys is an easy way to make some extra cash. Most sites are mobile-friendly which means you can earn from anywhere. If you get free time at school or when traveling to school, then you can earn some extra money!
Pick surveys to do that are worth your time. For example, a 60-minute survey that only pays $2 isn't really worth it. Instead, focus on maxing out your earnings by doing quick surveys and building up your earnings fast!
Get $5 For FREE Right Now
Signup to the greatest rewards platform on the internet and earn a $5 welcome bonus…
Earn more with cashback on all your purchases, watching videos, playing games, and taking surveys. Some users can make an extra $200+ per month!!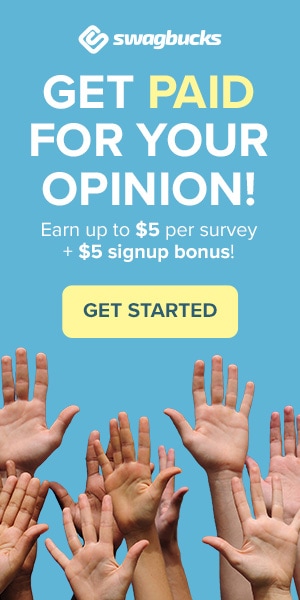 Survey sites often pay via PayPal or gift card. Top survey sites to get started on include Survey Junkie, Swagbucks, and InboxDollars.
Recommended: 25 Awesome Sites Like Swagbucks
2. Sell Your Stuff
A great way to make good money is by selling all your unwanted stuff. Video games, clothes, sports equipment, and more can all be resold.
Poshmark, eBay, and Decluttr are great sites to sell on. Remember – check with your parent or guardian before selling anything!
Some reselling sites offer free shipping. Try those first as it means you keep more of your hard-earned money!
Recommended:
3. Sell Your Designs
If you are artistic, then creating custom designs for t-shirts, bags, or phone cases can be a terrific money-spinner.
The best part is you don't have to create a physical product. Just upload your designs and customers can buy your design to be printed on their chosen product.
Get 30 Days FREE Printify Premium Access
I've managed to negotiate a sweet deal for my readers! If you use the coupon code LifeUpswing – You get 30 Days Of Printify Premium for FREE.

✅ Integration with Shopify, Etsy, eBay and more
✅ 10 stores per account
✅ Unlimited product designs
✅ Up to 20% discount on all products
✅ Mockup generator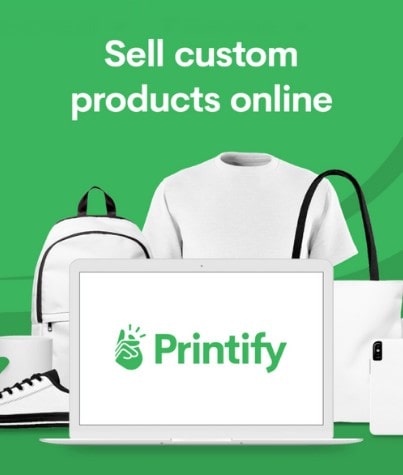 Printify and Redbubble are two sites that can allow you to showcase your imaginative creations and make some money!
4. Start A Food And/Or Drinks Stall
Setting up a lemonade stand is often many kids' first taste of making their own money. You could do this too or set up a stall selling food or other drinks. The choice is yours!
The best idea is to find a site for your stall that has lots of foot traffic. Fairs, farmer's markets, or other local events could be great sources of cash.
Make sure to check local laws as you may need a permit to sell food and drinks if you are in a public place.
5. Rent Your Stuff
Not everyone can afford to buy things like sports equipment. Sometimes people don't want to buy something they may only use once.
This is a great opportunity if you have the equipment you don't use but don't want to sell. Why? Because you can make money renting it out!
Spinlister is great for renting outdoor gear like bikes, surfboards, or skis. KitSplit is the ideal platform for renting out photography equipment. Fat Llama lets you list almost anything for rent.
Recommended: 32 Easy Things To Rent Out For Profit
6. Sell Stuff At School
Making money at school is possible. Buy items like stationery, snacks, or candy in bulk, then sell it off individually and make a profit!
Before selling stuff at school you must check with the school first. Some schools may not allow students to sell on the premises. Expulsion is a risk if you break school rules. Don't be tempted to keep selling if the school says no.
7. Flip Items
Flipping is a simple idea – buy something cheap and resell it for a profit. As you are 13 you may not have the funds to buy anything to sell. That's OK!
Instead, start by asking family, friends, and neighbors if they have anything they no longer want. Get the items for free and sell them either online or at a yard sale.
You can also try sites like Craigslist as people often give things away for free. Arrange to pick up the items and sell them for a profit!
Once you start making money you can reinvest that money into buying more stuff to sell.
If you do ask friends or family for free stuff, let them know your plans. Hopefully, they won't ask for a cut!
8. Sell Your Old Books
Books are usually easy to be resold. As long as they are in good condition of course!
Sell your old books or textbooks on sites like eBay or try specialist book resellers such as Bookscouter.
Making Money Online As A 13-Year-Old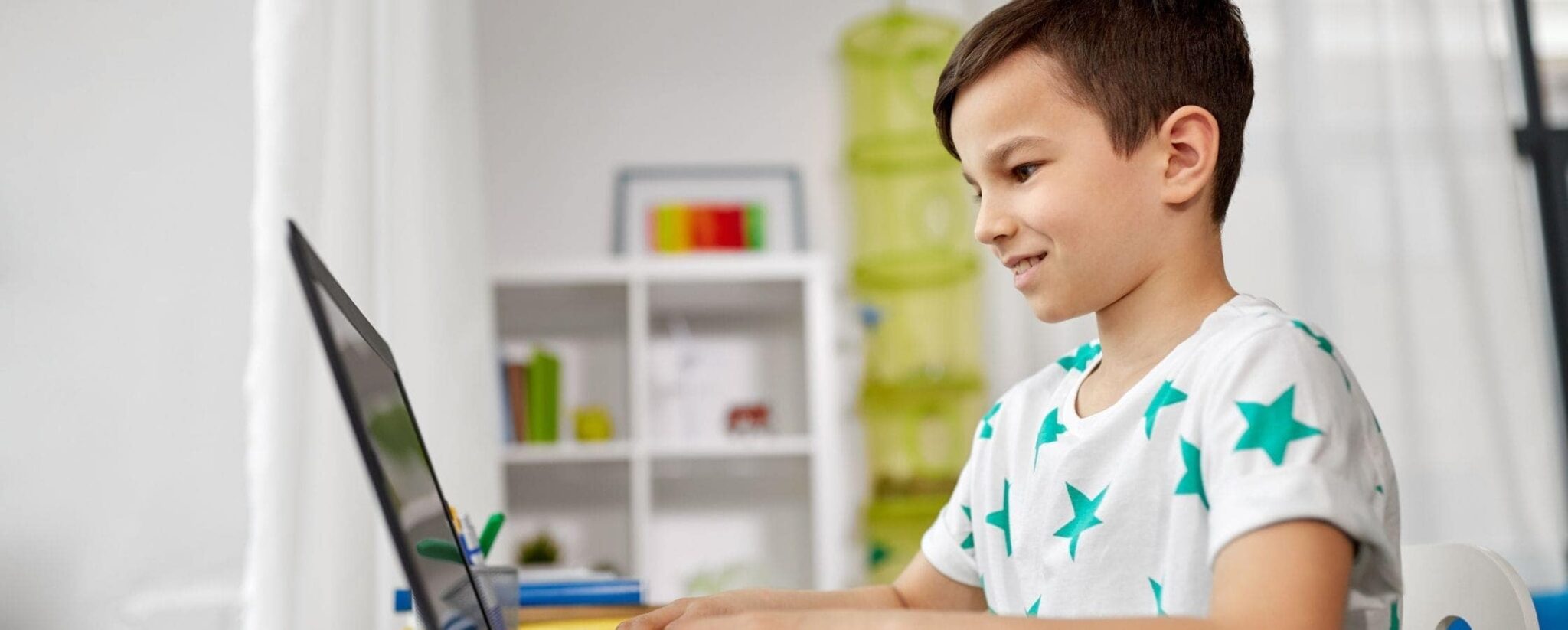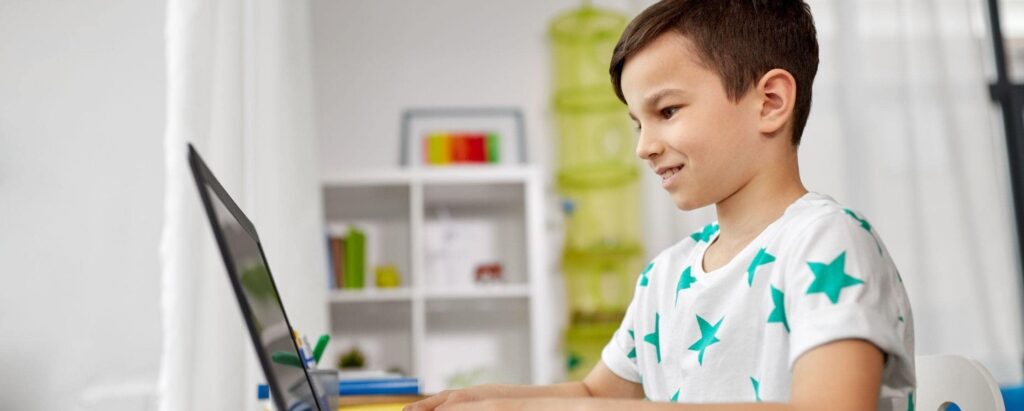 The internet is packed with money-making opportunities. However, you must be careful as there are lots of scams out there.
Check out these legit ways to make money online.
9. Playing Games
You read that right, you can earn money by playing games! You probably already play video or mobile games so you may as well get paid for it.
Mistplay, Swagbucks, and InboxDollars are three great sites that pay for playing games.
You could earn PayPal cash or gift cards. They are all free to join and some award bonuses just for signing up.
Most of these sites have a mobile app too. This increases your earning potential as you can play from anywhere on your smartphone.
Recommended: Mistplay Review: Worth It?
10. Watching Videos
Watching videos is an easy and fun way to make some cash. It's not all adverts either, lots of these videos are entertaining or educational. You may even get to watch YouTube videos!
You can watch videos for cash on Swagbucks and earn more for completing other tasks like answering surveys. SlicethePie pays you to watch videos, listen to music, and answer surveys in exchange for an honest review.
Head to Prize Rebel to make cash watching videos. You can extra money on Prize Rebel by referring friends or completing surveys. Easy!
11. Searching The Web
Companies pay people real money for allowing them to record your web searches. This data is important as it helps them understand people's browsing habits.
Qmee, Swagbucks, and InboxDollars are three popular sites that pay for web searches. You would need to add their software to your browser and mobile device. In return, they will pay you a small fee for each search you do.
12. Blogging
Blogging gives you the chance to start your own site writing about any topics you like. Some topics are more popular than others but if you persist, then some blogs can earn millions! Even for teenagers.
The good thing about starting a blog is that it doesn't cost much. For a few dollars a month you can get a professional-looking blog up and running. Still check with the bill payer first!
How can you earn from blogging?
First, you need to build up your site with good content that people want to read. Once you start getting regular traffic you can start earning!
Affiliate marketing is one way bloggers earn money. On a blog post, you will add an affiliate link. The customer clicks the link to make a purchase and you are paid a commission. Simple!
You may also earn from sponsored posts. Companies will pay bloggers to write a post targeting their product. If they don't offer cash, they may give you a product for free in exchange for the post.
Ads are another good source of revenue for bloggers. Pay Per Click ads give you a small payment every time an ad is clicked on. If you have a lot of traffic, then you could get a lot of clicks!
Selling merch is another popular way to earn from blogging. If you have created your own brand design, then you could sell hoodies, t-shirts, stickers, or anything else that can be customized with your logo.
Start Your Own Blog
It's a great way to make money online and to win back your financial freedom. It's not easy, but then again, nothing good in life is! If you put in the work it can be extremely rewarding. So make sure you start your blog the right way, self-hosted, and on Siteground!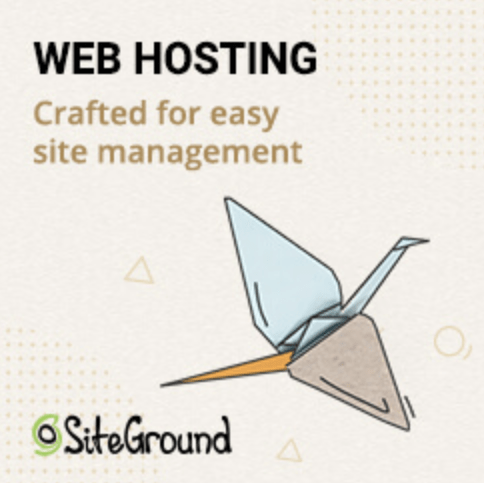 Earning money blogging takes time and patience. If you build a decent following, then you can start monetizing your blog.
13. Self-Publishing
If you enjoy writing, then the good news is that you can self-publish your books. Using services like Amazon to do this gives you instant access to millions of potential customers worldwide.
It doesn't cost anything to list your book and you keep up to 70% of anything you sell. Fancy yourself as the next JK Rowling? Get writing!
14. Become A YouTuber
The most popular YouTube channels make millions of dollars per year. Many of them were created by teenagers like you or even younger children!
2020 saw 9-year-old Ryan Kaji named the highest-earning YouTuber with a staggering $30 million!
It's important to be realistic, you won't make a lot of money immediately. If you persevere and create quality, engaging content, then who knows. Maybe you will end up a millionaire YouTuber!
Everything You Need to Know to Succeed and Make Money on

YouTube
This 18.5-hour on-demand video course will teach you exactly how to create incredible YouTube videos, unique content that works, and all with no prior experience.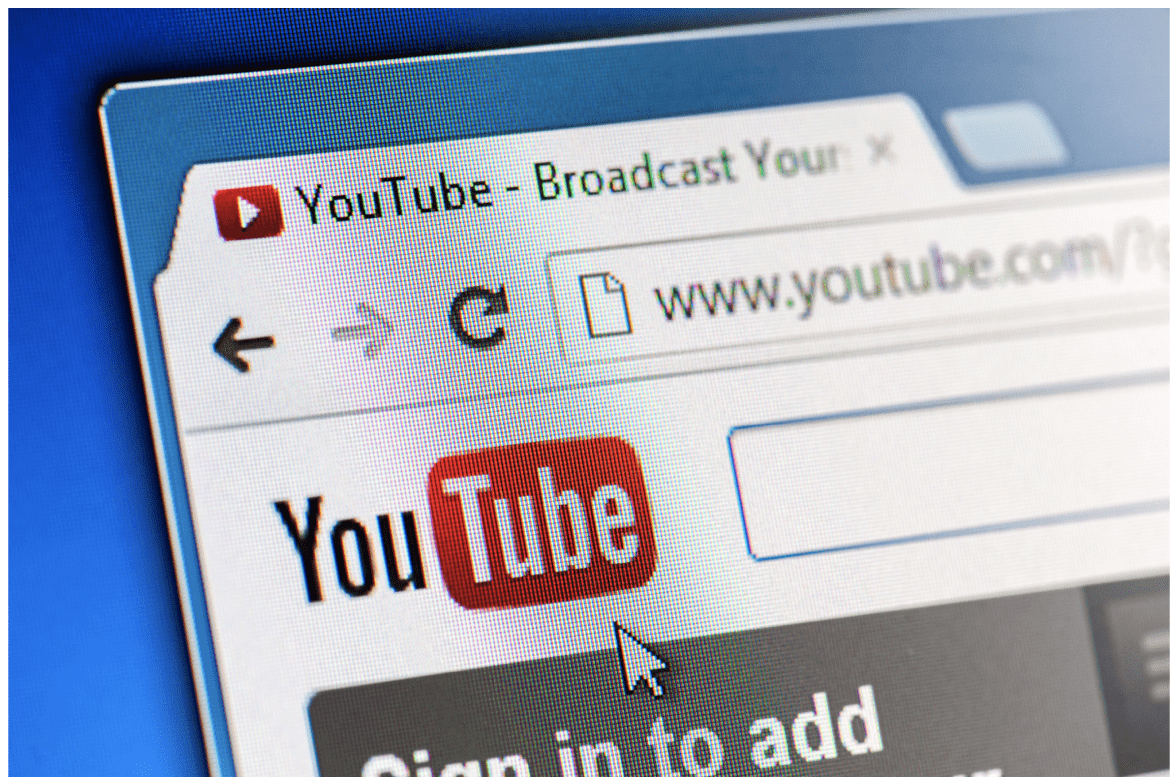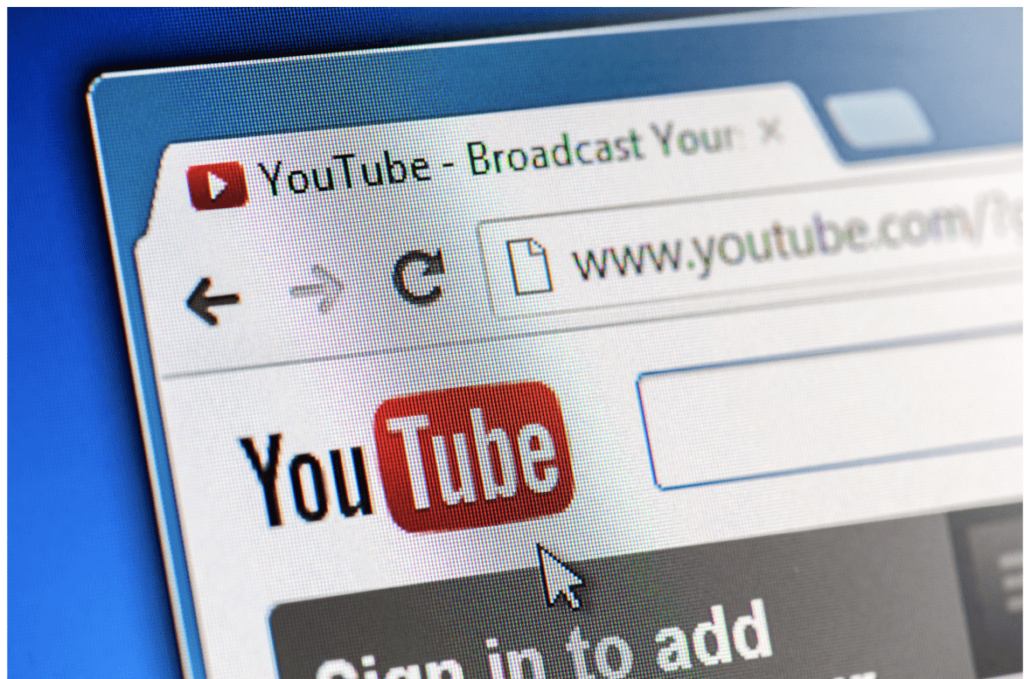 Your channel could be about anything you like. Gaming, sports, or fashion are popular. If you have a unique skill, then you could use your channel to teach others. Art, music, or how-to guides could be winning ideas.
An alternative to YouTubing is to be a Twitch streamer. Stream yourself playing video games, DJ'ing, or chatting about any topic you like!
Earning on YouTube or Twitch works the same. As your channel gains popularity you can earn money from advertising.
Sponsorship deals are another way to earn. You can get cash and free stuff from major brands. The more popular your channel is the more money you will get!
On Twitch you can also earn from subscribers that pay a fee each month.
15. Tutoring
Recent events mean online tutoring is more popular than ever before. Even at 13, you could make some money helping younger kids improve their grades.
You can use sites like Skype or Zoom to host your tutoring sessions. Check with all the adults involved to make sure everyone is happy with the arrangement. Younger relatives, kids at school, or kids from the neighborhood are all potential customers.
If you have aspirations of becoming a teacher when you are older this could be great practice!
16. Social Media
Local businesses often can't afford to employ a dedicated social media manager. As a social media savvy teenager, this gives you the perfect opportunity to make some money.
Contact local businesses via Facebook, email, or in-person to offer your services. Then use your knowledge to promote the business on social media channels like Instagram, Snapchat, and Pinterest.
At first, they may not pay you much. However, should the business grow as a result of your efforts make sure to ask for a raise!
17. Design Templates
If you have an eye for design, then you can create templates for sale on sites like Etsy. Lots of people buy these as they want their website to look amazing but don't have the skills to design it themselves.
Once your designs are uploaded they can be sold indefinitely. This is a great way to earn a passive income.
Create a Digital Etsy Empire!
Learn exactly how to design digital products (without Photoshop), list products on Etsy, get traffic to your Etsy shop, and grow a real revenue-generating business…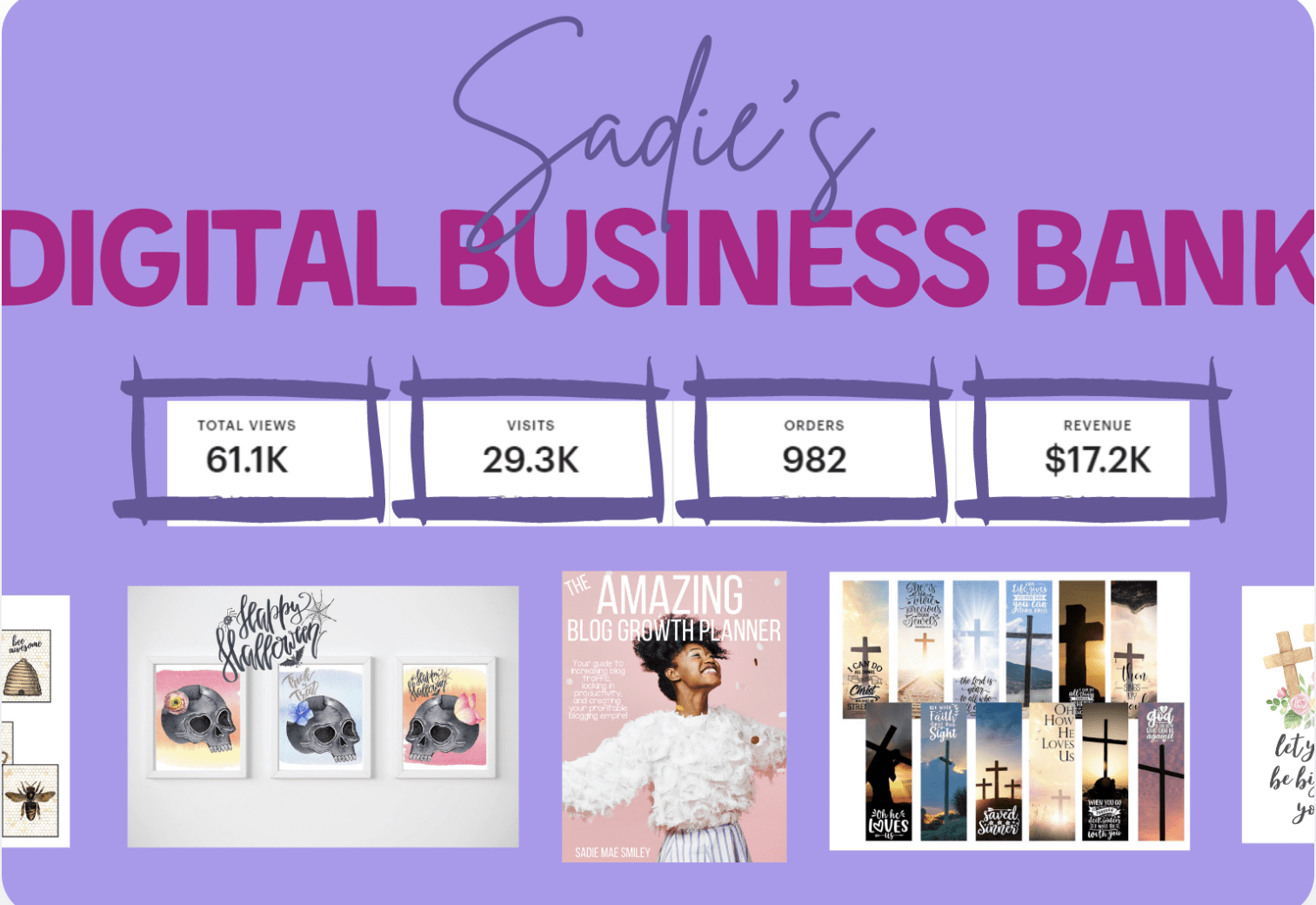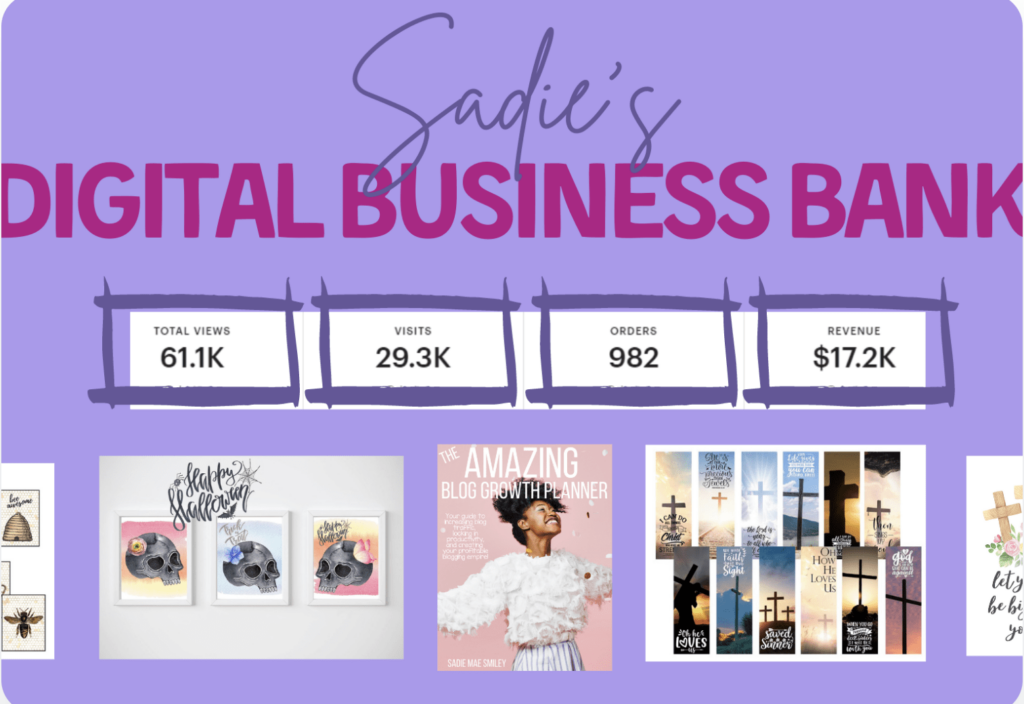 18. Sell Hand-Crafted Items
Digital products may not be your thing. Instead, you may be awesome at hand-crafting things like jewelry, furniture, or decorations.
You can sell your homemade items on sites like Etsy. Almost anything can be sold on the site and you have a worldwide audience!
Recommended: 14 Awesome Things To Sell On Etsy
19. Freelance Writing
Writing is a popular freelance option as getting started is relatively straightforward. Provided you can research a topic well, write to a decent standard, and meet deadlines, you could get started as a freelance writer.
Search online for freelance writing jobs and start applying. At first, you may not get much work as you don't have a portfolio to show potential clients.
Your initial jobs may be low-paid, but you are earning some money and getting experience. Importantly you are building a portfolio of work that leads to one thing. Higher earnings in the future!
As you progress your writing career you can start earning more thanks to your experience.
Recommended: Writing Short Stories For Money: 27 Best Sites That Pay
20. Freelancing
If writing isn't your thing, there are many other jobs you could do on a freelance basis. Graphic design, coding, and data entry are a few of the options you could try.
Selling your skills as a freelancer can be done using sites like Fiverr and Upwork.
Earnings will be low at first, once you've successfully completed a few jobs you should see your earnings rise. A big part of successful freelancing is having a portfolio that demonstrates you are good at what you do.
21. Be A Music Reviewer
Listening to music can be more than a hobby, you can earn cash from it too!
Marketers, music producers, and musicians all value finding out the listener's opinions. One of the best-known sites in this space is SlicethePie. Register for free and start earning for providing your honest reviews.
22. Become A Voiceover Artist
Movies, Video Games, TV, and other forms of media all feature kid's voices. This means teenagers like you are needed to provide their voice.
Are you ready to become a

Voice Artist?
The Work from Home Doing Voiceovers course will teach you everything you need to get your voiceover business started – and you can begin to earn a little extra cash on the side or replace your current income.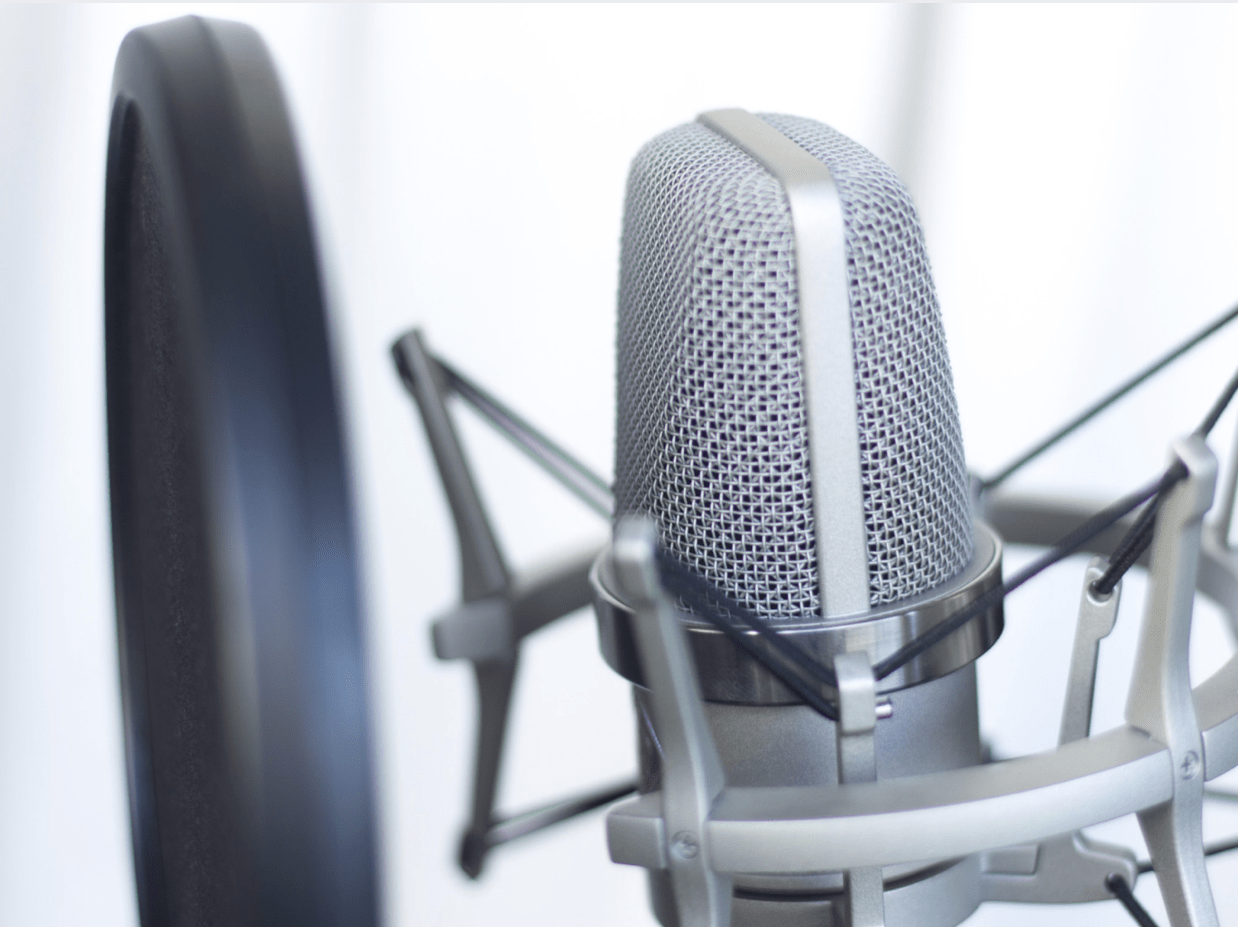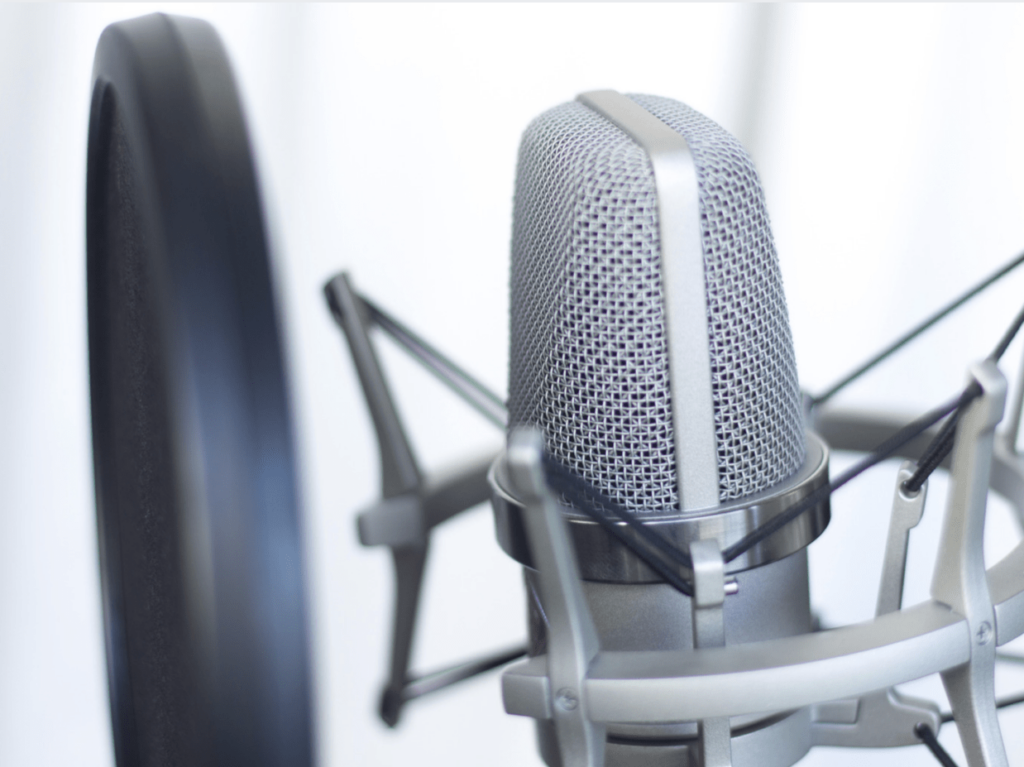 Register with sites like Voices to find suitable work. If you have an interest in working in the entertainment industry, this could be a fantastic starting point.
Recommended: 23 Genius Ways To Get Paid To Chat
23. Testing
Testing is when companies pay users like yourself to test their website or app. These tests may involve recording yourself, so make sure you are comfortable speaking out loud and that you have permission from your parent or guardian to be recorded.
User Testing and Testbirds are two sites that offer the chance to earn money paid straight to your PayPal account.
To complete a test you will be given instructions to follow. Complete the task as instructed and record yourself doing it. That's it!
24. Review Phone Calls
When you call a helpline there is usually a recorded message telling the caller that the call is being recorded. Have you ever wondered what happens with those recordings?
One outcome is that people are paid to review those calls. Sign up for free with Humanatic and you can get paid to review phone calls!
You must have a PayPal account to do this job so you may have to use your parent or guardians with permission.
Working on Humanatic offers great flexibility. You can work when you like and for as many hours as you like. Great to do for a few hours at weekends or after school.
25. Dropshipping
Dropshipping makes starting an online commerce business accessible to all. This is because you don't need to buy lots of stock or have a large warehouse to store all the products!
Instead, you are a middleman. You create an online storefront selling goods that could include things such as clothes, toys, or beauty products.
Your job is to drive sales by creating a popular website that people buy from.
The neat part is that you don't need to handle storage, packing, or shipping! How so?
Dropshipping works as the items you sell are handled by the manufacturer.
When a customer makes a purchase, the order goes directly to the manufacturer and they take care of packing and shipping the item! They take their cut of the sale and you keep the rest of the money!
Recommended: Direct Shipping: How To Get Amazing Amazon Freebies
26. Transcribing
A transcriber will listen to an audio file, then type it out in text format. Each job differs as some only need you to type out any spoken words. Other transcription jobs are much more detailed and require words, sounds, and any other noises heard to be noted in the text file.
If you are a decent typist and capable of listening intently, this could be a good way to earn some cash. Check out sites like Rev, TranscribeMe, and Scribie to get started.
27. Become A Virtual Assistant
Small businesses often don't have the budget to permanently employ an assistant. This means the need for virtual assistants is on the increase. Duties might include managing social media accounts, drafting emails, and managing appointments.
If you are an excellent communicator, organized, and have good computer skills, then working as a virtual assistant may be for you.
Unsure how to get started? Check out my comprehensive guide – Becoming A Pinterest Virtual Assistant.
Become A

Pinterest VA

Today
Learn a proven step-by-step process for building a lifestyle business that lets you work when and where you want, doing something you love.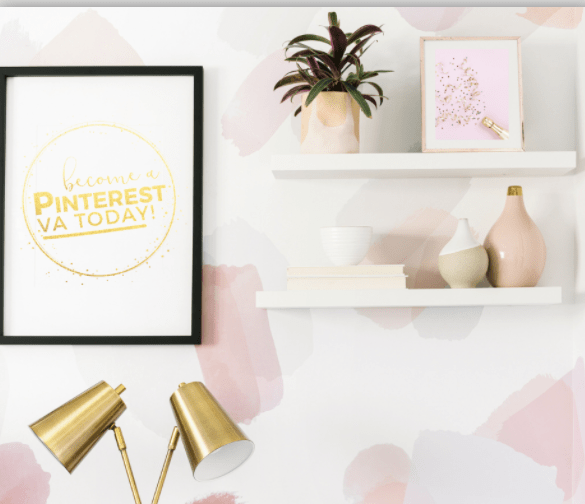 Learn all you need to know about the skills needed, what a virtual assistant does, and how to get started.
28. Sell Photos
Most of us have a smartphone. One excellent feature of modern smartphones is the camera quality. You can take pictures galore that look like they were taken by a professional!
Making money selling photos is straightforward. Upload your pictures to sites like Foap or Shutterstock and watch the royalties roll in.
The beauty of selling photos is that you only need to upload them once. Your pics will continue selling for as long as they are available online. If you want to build a passive income this is one excellent way to start.
Making Money At Home As A 13-Year-Old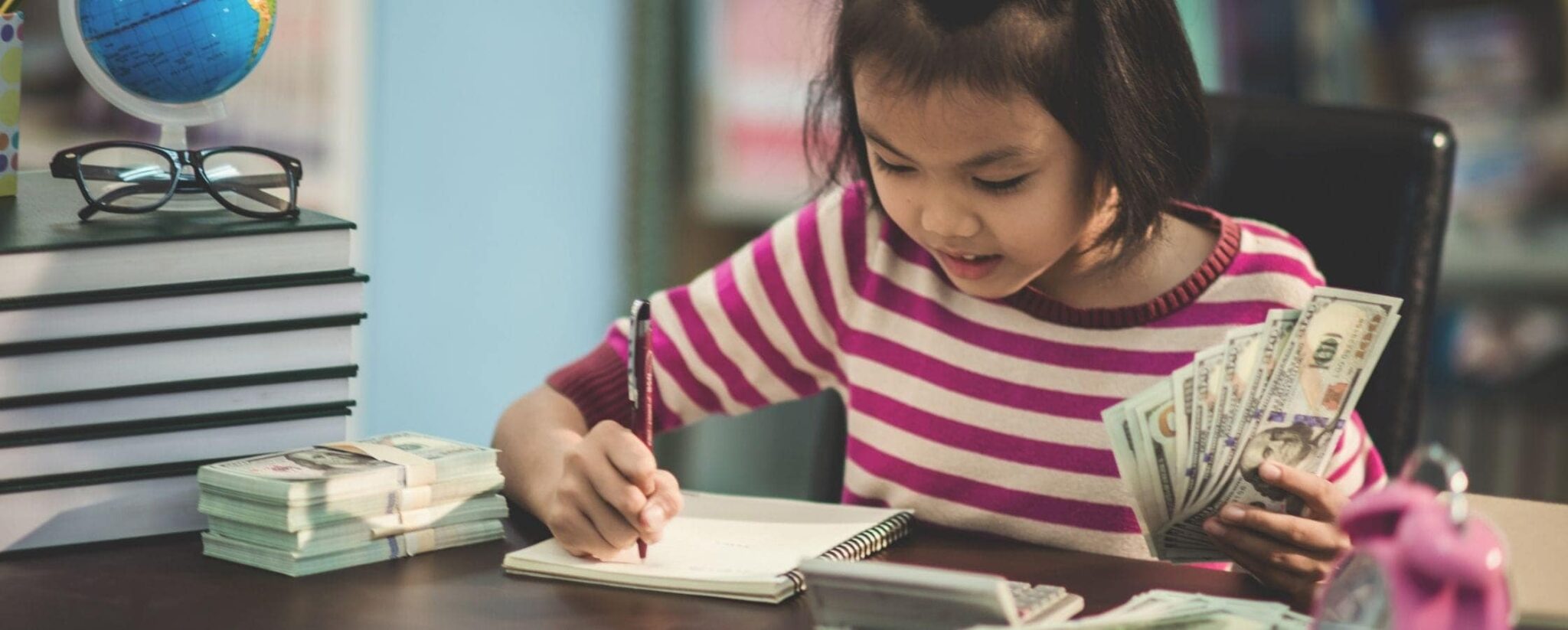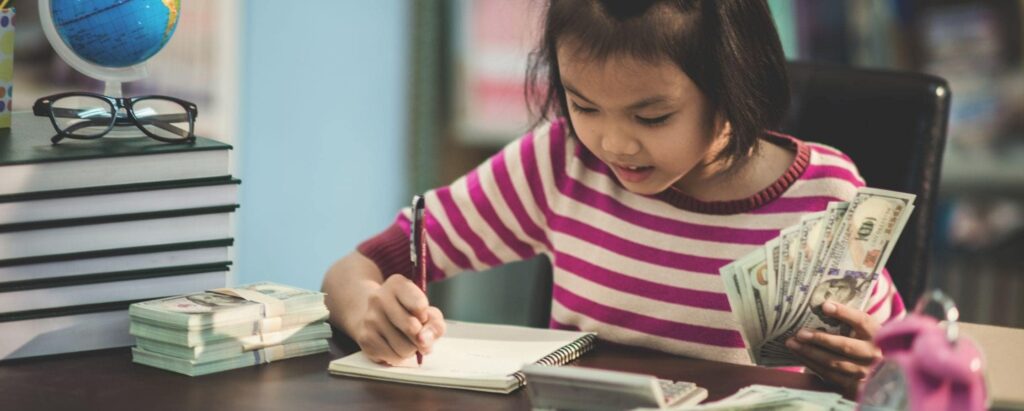 Once upon a time, the internet didn't exist (hard to believe now!). In those days young people made money by doing odd jobs at home or for family and neighbors.
Even though the internet exists today, those odd jobs still need to get done! A go-getter like yourself could make some decent cash and you're helping out those around you.
29. Chores
No one likes doing chores which means lots of adults will happily pay for someone else to do them! Cleaning, mowing lawns, or offering to go to the grocery store are all things you could offer to do for a price.
30. Babysitting
Offering to babysit younger siblings or relatives is one way to earn a bit of extra money. You could offer your services to neighbors with children as well. Check with your parent or guardian first though.
31. Host A Yard Sale
Your parents may have a garage or basement full of stuff they've been meaning to sell for years. Why not offer to sell it for them?
You could host a yard sale or garage sale and make some extra money. Hopefully, your parents will let you keep it all, but be prepared to share! You are selling their stuff after all.
32. Offer To Help Your Parents/Guardians Business
Many parents or guardians run a business from home. You could offer to be their paid assistant should there be some appropriate work you could do.
Administrative tasks, packing items ready for shipping, or cleaning the workshop are a few things you may be able to help with.
After School Jobs For 13-Year-Olds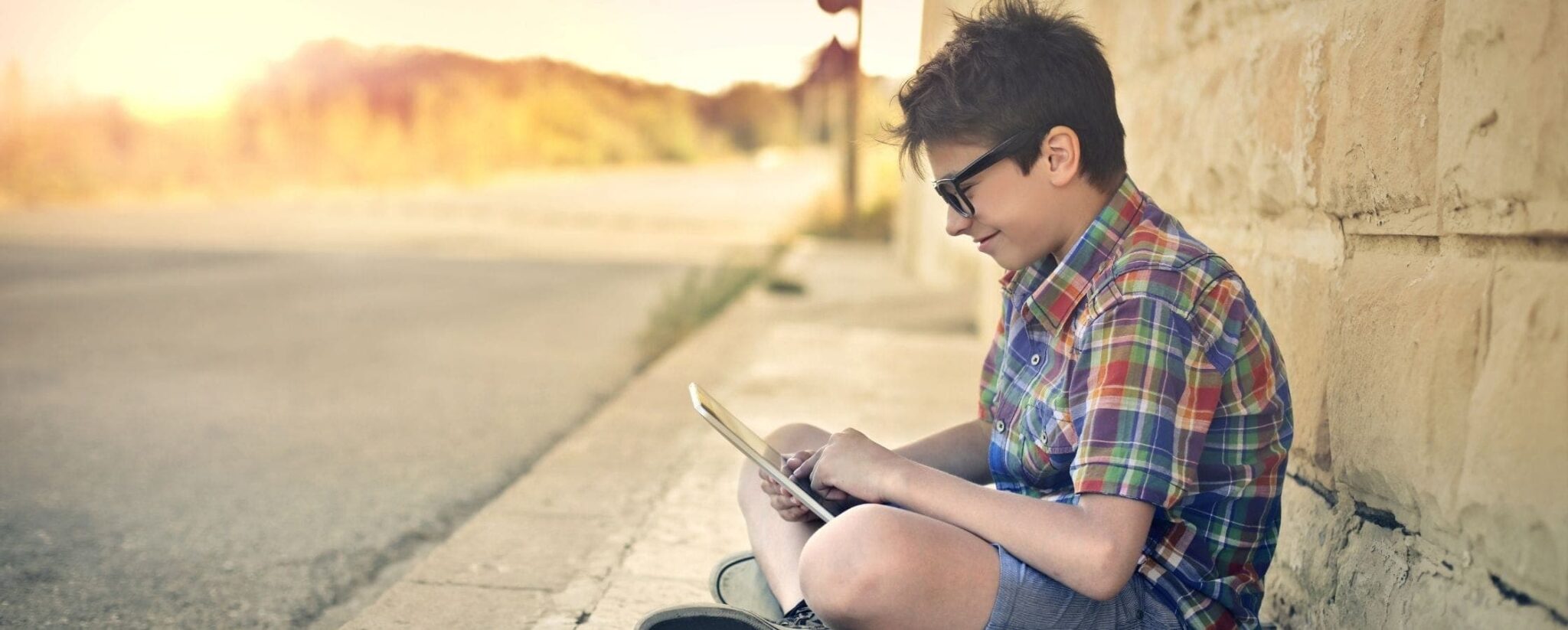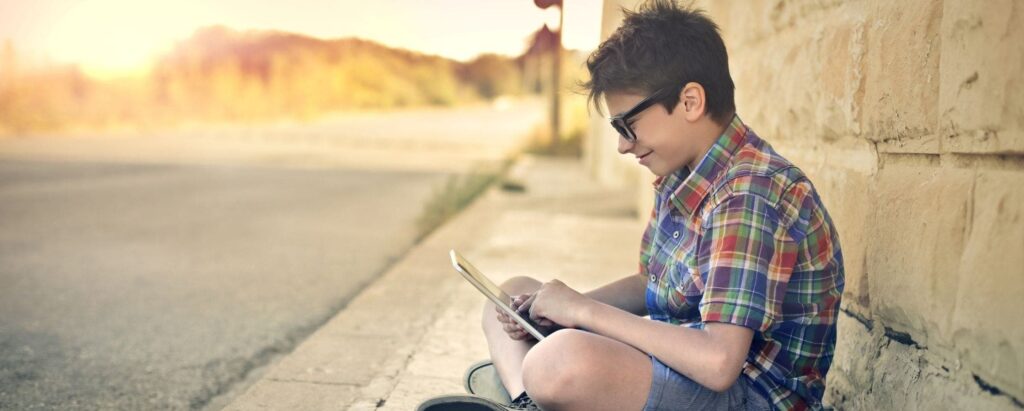 At 13, finding an after-school job can be tricky due to labor laws. The good news is that there are still some jobs you can do. You simply need to know what they are!
33. Dog Walking
Lots of people work long hours which makes caring for their dogs difficult. Often they will pay others to walk the dog to make sure they are exercised properly.
You can easily earn money from dog walking after school. If you get 2-3 regular clients that need a dog walker 5 days a week, then you have a guaranteed regular income! Plus, it's great exercise!
34. Pet Sitting
Looking after other people's pets when they are at work or on vacation can provide a steady income stream. The great thing about pet sitting is that you can usually do other tasks at the same time. Homework, chores, or making money on the web are some things you could do while looking after people's pets.
35. In-person Tutoring
Tutoring in person after school is a legit way to earn extra cash. You could do this at the school library, the classroom, or the student's home. Make sure all adults are happy with the arrangements though!
If you excel in a subject, then teachers may be able to arrange for you to tutor students that need help in that subject.
36. Car Washing
Offering to wash cars for your parents, guardians, or neighbors is an excellent way to earn extra cash after school. Arrange to do this weekly and you now have a regular source of income!
37. Washing Other Vehicles
Your family members, neighbors, or friends' families may own boats, RVs, or campers. Ask around if they would like them cleaned after each use and you could have a decent earner.
38. Clean People's Clutter
People often fill garages, basements, or spare rooms with boxes of stuff. They always mean to clear it out one day, but as the pile grows it becomes harder to find the time!
You could offer to clean the clutter for others. Sort through all the stuff and organize it neatly which allows the owner to use it again. Arrange to dispose of any rubbish you find.
If the owner agrees they may let you take unwanted stuff to sell yourself and you can keep the money.
39. Yardwork
Working outdoors brings many benefits including fresh air, exercise, and sunshine. Yardwork may involve doing simple tasks like mowing lawns, or more involved work like landscaping.
Find potential clients by flyering the local area or posting on local Facebook groups.
40. Decorating
Fences, walls, and interiors all need painting from time to time. You can make serious money as a decorator as many people don't have the time or patience to do it themselves.
If a stranger hires you to decorate make sure you take a parent or guardian with you. At the very least always keep them informed of your whereabouts.
41. Clearing Up Dog Mess
Some dog owners leave their dogs outside during the day whilst at work. This means needing to clean up the dog mess when they get home.
For a price, you could offer to clear the dog poo each day and dispose of it in the trash for them.
42. Running Errands
Many people need assistance to get errands done. They may not have much spare time or they can't leave the house due to ill health.
You can make extra cash running errands such as picking up dry-cleaning, posting the mail, or picking up items from the grocery store. Ask around to see if any neighbors or elderly relatives need assistance.
43. Get a Paper Route
Delivering the newspaper can be done before or after school. One awesome benefit of having a paper route is that it's regular work. This means money every week!
44. Golf Caddy
Individuals can hire anyone, including 13-year-olds, as a golf caddy. You would be helping carry equipment, water, snacks, and swapping clubs as requested. Easy work and outdoors too!
Pro Golfer Phil Mickelson takes advice from a KID CADDY!
Tap twice to load then open Video...
Don't worry, knowledge of golf isn't necessary. Just a willingness to be capable of spending a few hours walking around the golf course. Ask golfers in the family if they would pay you to be a caddy for them.
45. Collecting Golf Balls
Golf clubs can't hire 13-tear-olds to be caddy's, but they can pay you to collect golf balls! This can be especially profitable on days that are popular with golfers such as Saturdays.
46. Clean Trash Cans
Your neighbors may appreciate getting their trash cans cleaned. You could arrange to do this every time the trash is collected. That way you've got a regular source of income. All you need is some hot, soapy water and a sponge and you're good to go!
47. Acting
Chris Evans is best known today as Marvel Avenger, Captain America. Yet he started out acting in community theatre!
Acting may not be something you've considered before. If there are theatres in your area, then why not try out for any suitable roles. This may not pay a lot, but it will be a great experience and you will earn some cash!
Who knows, maybe acting locally will put you on the path to Hollywood stardom!
If appearing on stage isn't appealing, why not ask if they need help behind the scenes. Due to your age, you may be limited to what you are allowed to do. However, you could help with small tasks like cleaning or putting up decorations.
If you fancy a future career in set design this could be a great step towards learning more.
48. Busking
The ability to sing or play an instrument means you can earn cash busking. Make sure to set up in areas that have lots of people passing by and then watch the cash roll in!
Make sure to check local laws as you may need a permit to legally busk.
49. Singing
Busking may not appeal to everyone. An alternative is getting paid to sing at a gig. You could get paid to sing at weddings, parties, or other venues.
If you have merch such as CDs, t-shirts, or hoodies, then you could make extra money selling these after the show.
Seasonal Ways A 13-Year-Old Can Make Money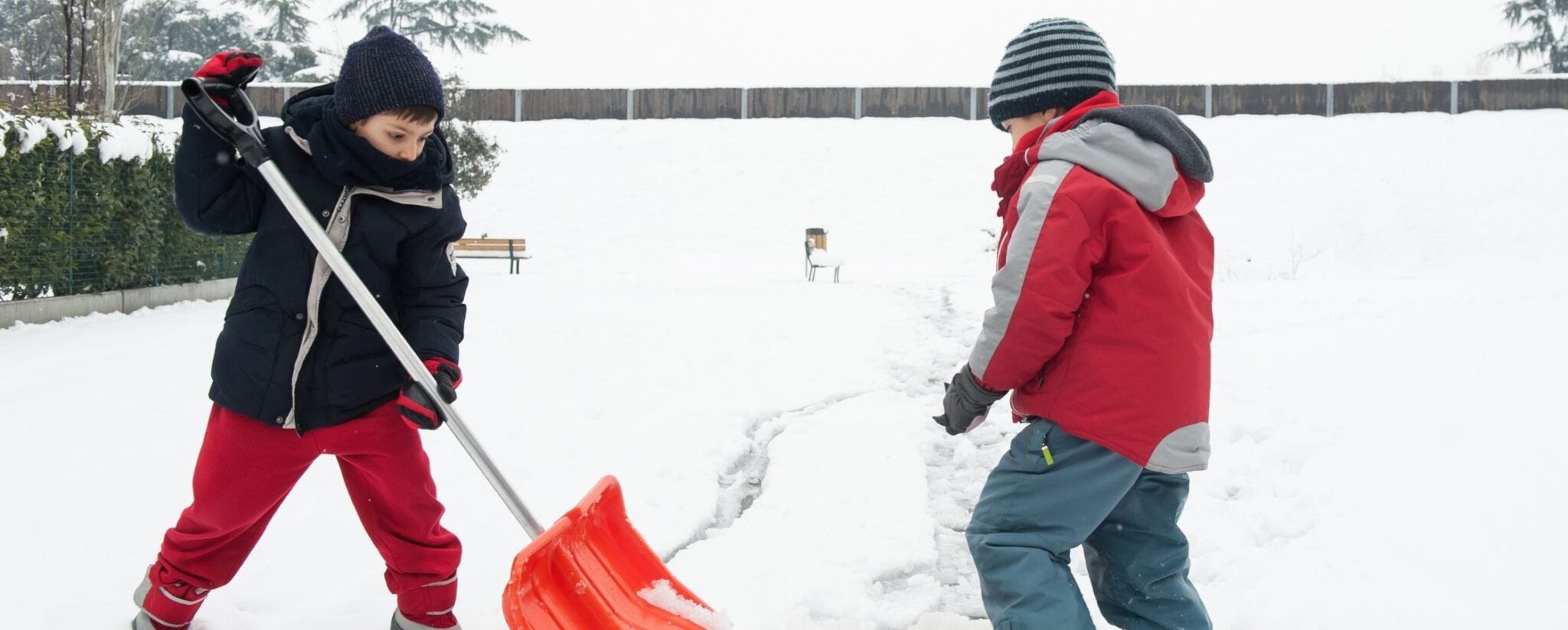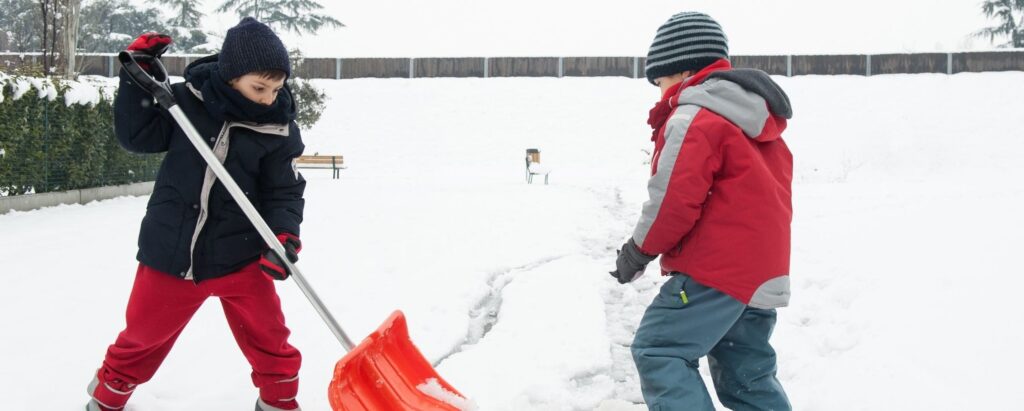 Some jobs are only available at certain times of the year. Doing these jobs can be an awesome way to make extra cash for the holidays. Let's take a look.
50. Shovelling Snow
Many people will pay someone to clear the snow from their driveways or around their homes. When you know snow is coming let people know in advance that you are willing to clear it for them.
Post on local Facebook groups, deliver flyers or use word of mouth to let neighbors know.
Recommended: Starting a Snow Removal Business: Everything you Need to Know
51. Clearing Leaves
Fall is one of the most beautiful times of the year with the changing colors of nature. The downside for many people is all the leaves that need to be cleared! This is where you can make some money by offering to rake up the leaves and clear them away.
Find potential customers by asking around the neighborhood, delivering flyers, or posting in local online groups. You will be raking in the cash!
52. Putting Up Decorations
Lots of people love decorating their homes for the holidays. Christmas, Halloween, or Thanksgiving are some occasions people love to spruce their home up for.
However, some people need help with decorating. Old age or poor health could mean they struggle with these tasks. To make some money you can offer them your help with putting up the decorations.
53. Camp Counsellor
Getting a summer job as a camp counselor can be great for you to build confidence and develop life skills.
At 13 you qualify to be a junior camp counselor. This includes responsibilities such as assisting with activities, completing admin tasks, and communicating with students and other counselors.
US Employment Laws For 13-Year-Olds
US employment law stipulates 14 is the youngest age a person can be employed from. It also limits how many hours a week can be worked and the type of work you are allowed to do.
Child labor laws do differ from state to state. Always check the local laws to make sure you are not breaking any!
You may also have to pay tax if you earn over a certain amount. Check with the IRS or a tax accountant if you aren't sure whether you must pay taxes.
The good news is that the methods listed above fall outside of the labor laws employers must adhere to. Mostly they involve working part-time hours as a self-employed person. This means you can start earning!
Can You Make Money At 13 In Canada, Australia, and the UK?
All the options on this list are suitable for 13-year-olds in Canada, Australia, and the UK. Getting cash for doing odd jobs, blogging, or starting a YouTube channel are all possible ways to start earning at 13.
These countries do have strict laws on employment which mean many employers can't hire young people. The hours a young person can work are also limited. It's always important to check your local laws before applying to local employers.
Each method to make money listed above will fall outside of those laws as you aren't employed by a company.
This means you can make money at 13 in Canada, Australia, and the UK!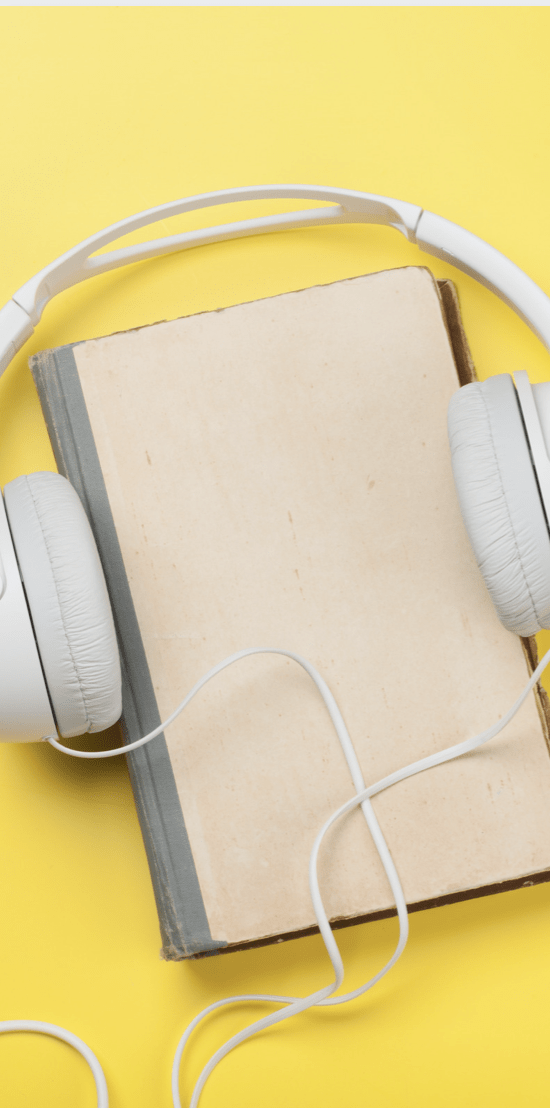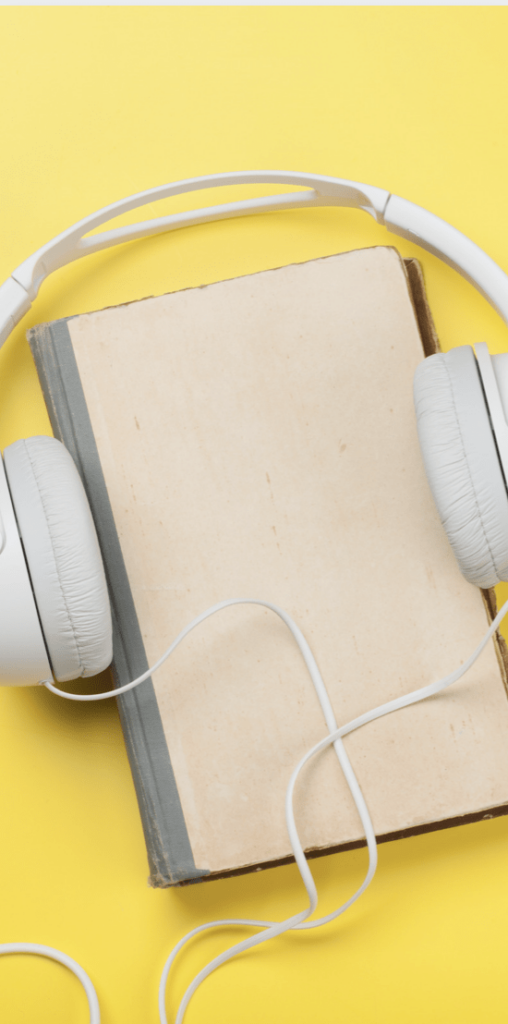 Major Companies 13-Year-Olds Can Work For
Due to labor laws, the minimum age you can legally be employed in the US is 14. This means working for a company is not possible until you are a little older.
Don't let that stop you from earning though. With supervision from a parent or guardian, you can still earn cash at 13. Starting a YouTube channel, becoming a freelancer, or selling handcrafted items are just a few of the things you can do to earn money.
How Much Should A 13-Year-Old Be Paid?
At 13 you may think that any amount of money you earn is worth it. Yet, just because you're 13 doesn't mean your time isn't as valuable as others.
Check the minimum wage for your area to get a sense of how much you should earn per hour.
As most of the jobs listed don't involve being employed, minimum wage laws won't apply. Yet, knowing what it should be, gives you a benchmark to aim for.
The key is to charge a fair price for the work you are offering to do. Don't waste your time working for pennies!
Tips On What To Do With Your Money
First of all, well done on earning your own money! It's a satisfying feeling to get cash in your pocket from the work you've done yourself.
Now that you've got some cash, what are you going to do with it?
You should treat yourself to something. New clothes, shoes, or a video game are all treats you may not have been able to afford before.
Once you've got some cash there is nothing wrong with rewarding yourself!
The goal is not to spend it all at once! Building good saving habits now will be a great start for adulthood.
You could add money to a college fund, a savings account, or start investing. Platforms like Acorn offer ways to invest for minimal amounts. An adult or guardian would need to run this for you but it can be a great way for you to learn.
FAQs
Can a 13-year-old work a job?
A 13-year-old can not be employed in the US (unless state laws allow it) as the federal age to begin working is 14. However, you can still earn money yourself. Try one or all of the ideas listed above to start earning now!
Can a 13-year-old work for money?
Yes! A 13-year-old can work for money. Labor laws mean that most employed jobs are off-limits to 13-year-olds. Instead, there are still many legit ways to earn at 13 – odd jobs, freelancing, or selling unwanted stuff are just a few of the awesome ideas!
Can you work at McDonald's at 13?
The official starting age for working at McDonald's is 16. Local laws may allow younger workers so check your local working regulations.
Can a 13-year-old work at KFC?
To work at KFC you must be at least 16 years old. Some local laws may vary and allow younger workers. However, 13 is usually too young for most places.
Can a 13-year-old work at Hungry Jacks?
Hungry Jacks adheres to labor laws which means 13-year-olds in the US can't work there. If you live in the UK, Australia, or Canada the law may differ.
For example, in Australia, there is no minimum working age. In theory, an 11-year-old could get a job! However, other rules do apply which restrict which jobs a young person can do.
Can 13-year-olds work at Starbucks?
Starbucks only employs people aged 16 and over unless state law gives an exception.
How can a kid make 500 dollars fast?
Earning $500 fast can be done. Quick ways to earn include asking family or neighbors if they need any errands doing, babysitting, or dog walking. Jobs like these pay cash and if you get enough, then you could earn $500 within a couple of weeks!
How can I make money at 13 without a job?
Making money at 13 isn't as hard as you may think. Ask neighbors if they need odd jobs doing, offer to babysit younger siblings, or wash cars for friends and family. There are 53 ideas listed above, you will be able to do at least one of them!
Ways to Make Money As A 13 Year Old