Disclosure: This post may contain affiliate links. If you click on a link I may make a small commission at no extra cost to you. You can read the full disclosure here.
Last Updated on October 23, 2022 by Chris Panteli
Websites To Sell Stuff Locally
Are you interested in earning some extra cash? Have you got lots of unwanted stuff you could sell? If you answered yes to these questions, then you are in the right place!
What is the best site to sell stuff locally?
There are many websites to sell stuff online. eBay, Craigslist, Amazon Marketplace, etc. But to sell your stuff locally you can also try Swappa, NextDoor, and OfferUp – where everything is protected with the help of safe payment options.
These days there are a vast array of awesome websites to sell stuff locally. You get to declutter your home and earn yourself some quick cash! Amazing, right? Ready to learn more, Let's dive in!
Selling Stuff Locally Online
Selling stuff online is a great way to make some extra cash. Technology has made it easy to connect with people locally to sell unwanted items or old stuff.
There are lots of sites and apps you could try, but they are not all worth your time.
The websites listed in this guide are trustworthy sites that have an established reputation. This means you can be more confident using them to sell your stuff as you know you will get paid, and there is less chance of meeting a scammer.
That being said, scammers still exist even on the most reputable of sites. To help you have a better selling experience, you can benefit from some tips on avoiding scams found later in this guide.
If you have aspirations of starting a side hustle, then make sure to read all about turning selling items locally from a bit of extra cash into something much more!
Now that you know what to expect, let's move on to the awesome websites to sell stuff locally.
17 Best Websites To Sell Stuff Locally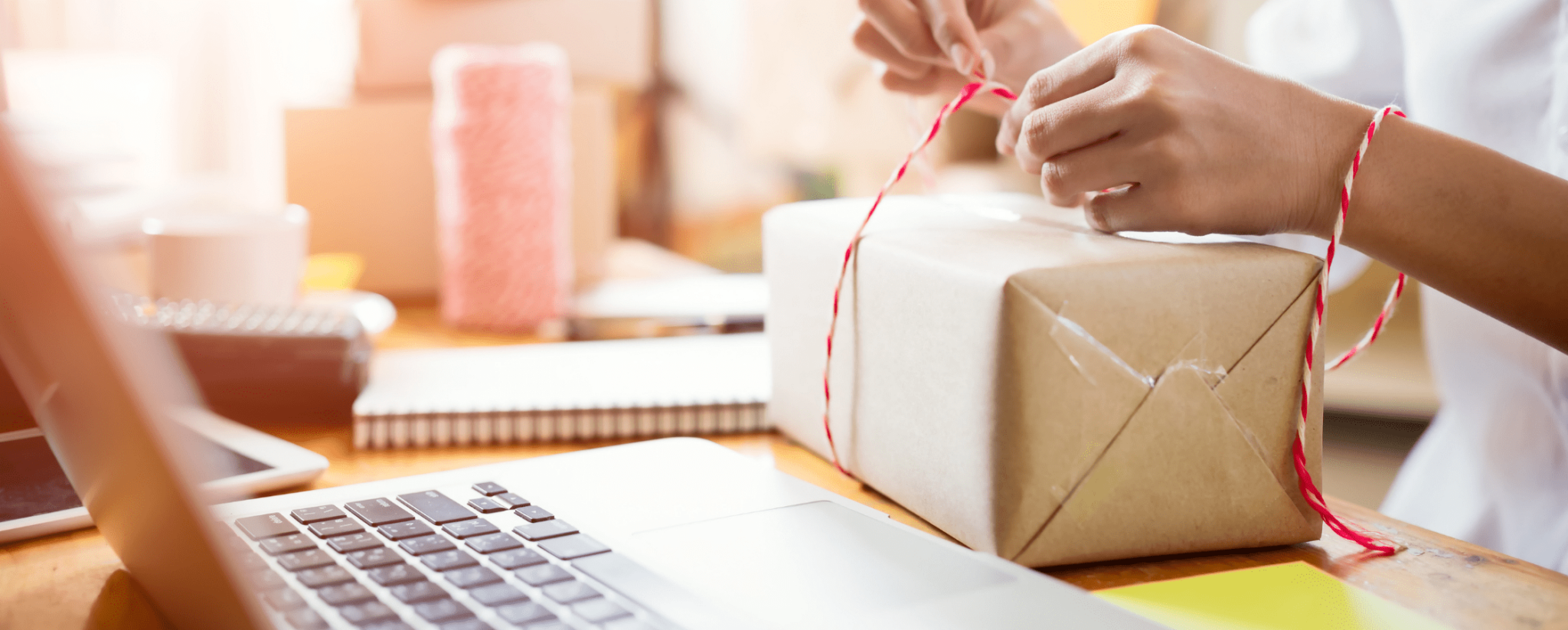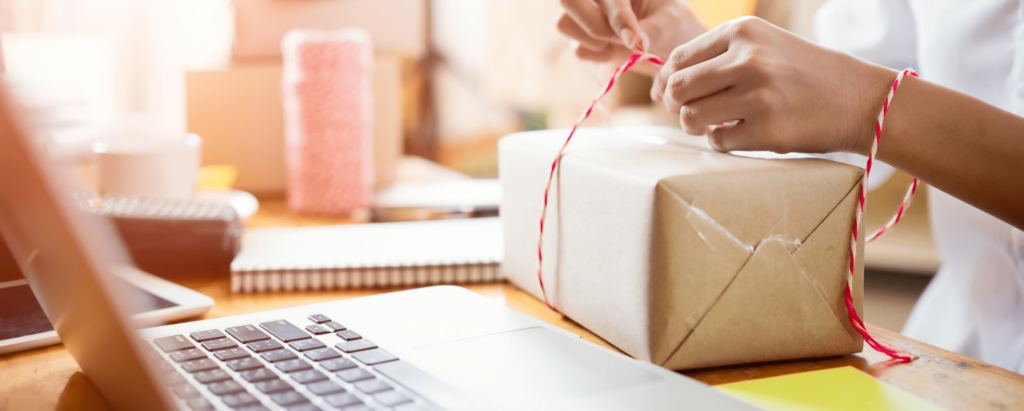 Knowing which site to use for selling your stuff can be tricky. There are so many to choose from! To help you narrow down your search here are the top legit websites that you can use to sell your unwanted items locally.
1. Decluttr
Selling your stuff on Decluttr is great for anyone that doesn't want to meet people face-to-face. Start by getting an instant valuation for your stuff on the Decluttr app or website.
Using the mobile app, you can simply scan the barcode of the item and receive your instant valuation!
Next, send your items to Decluttr using their free postage. You can either print out the pre-paid shipping label or request a box from Decluttr if you don't have a printer. No shipping costs mean you get to keep more of your money!
Provided the condition of your items meets expectations you will be paid the agreed price. Easy!
💡Please note – if the condition of the items is poor, then you may be paid less than offered.
The best sellers on Decluttr are mainly tech items. Cell phones, tablets, consoles, and other tech items are always in high demand. CDs, DVDs, and Blu-Rays are also popular items that can be sold.
Selling your unwanted items on Decluttr takes just a few minutes and you could have your cash the next day! Payments can be made by PayPal, direct deposit, or check.
2. Swappa
Swappa is a website that lets you sell your old gadgets directly to buyers. Cell phones, computers, watches, and other tech items can all be sold on Swappa.
The site works by connecting you directly with the potential buyer. This means more work for you, but should mean you keep more of your money.
Start by listing your item for sale including photos, a description, and a price. Once an interested buyer commits to the purchase you get paid instantly via PayPal. No need to wait for your money!
Once you've been paid you are responsible for shipping the item directly to the buyer. Shipping costs are paid by the seller so take this into account when setting your prices.
During the process buyers and sellers can communicate with each other. If you are selling locally this means you can verify the person a little more to make sure you both remain safe when exchanging the item.
Selling on Swappa is completely free for the person selling. This is a great benefit for sellers as it means you get to keep more of your cash! Buyers do pay a fee, but items costing less than $50 have no fees for either party.
3. Gazelle
Gazelle started in 2007, then in 2008 created their website that allows sellers to get instant prices for their unwanted electronics. Smartphones, tablets, and more can all be quickly sold on Gazelle.
The selling process is super easy and fast. Start by going to Gazelle and getting a quote for your device. Quotations take less than a minute to complete!
If you are happy with the price, then you can ship it for free to Gazelle. Now all you need to do is get your money. Payments can be received via PayPal, an Amazon gift card, or a check.
4. BookScouter
Selling books online is big business. After all, Amazon started out as a bookseller and today is one of the biggest companies in the world! A profitable side hustle for some is selling textbooks and other second-hand books online. This is where BookScouter can help.
BookScouter works by showing you the prices of your books from a selection of vendors. The platform is free to use and is a fantastic tool to get accurate prices for the books you want to sell.
To get your price you simply enter the ISBN of the book on BookScouter's website. There is also an app available in the Google Play Store or the App Store. Using the app makes things even easier as you can quickly scan the book to get a price.
Once you've found the offer for your book that you would like to accept, all you need to do is accept the offer and ship your books. Shipping is free thanks to the pre-paid shipping label provided.
Payments can be made via PayPal or check with timescales varying depending on the vendor you pick. PayPal payments are normally made within 1-3 days of the receipt of the book. Checks can take up to 7 days to receive as they are sent in the mail.
5. NextDoor
Nextdoor is an exciting platform that lets neighbors connect with each other. Neighborhoods tend to be grouped up to 1000 households, but some neighborhood hubs can have as many as 3000 households!
On Nextdoor neighbors can share all kinds of information including notices of items for sale. You can list your items for sale to all your neighbors and further afield by selecting the 'Nearby Neighborhoods' option.
The forum is entirely free to use, and Nextdoor will have verified the name and address of every member. This gives you some added confidence that the buyer is genuine.
Although Nextdoor connects you with buyers that is all they do. It's your responsibility to handle payments and delivery of the items.
6. OfferUp
OfferUp is a website that focuses on buying and selling items locally. All buyers have a profile featuring their photos, ratings, and transaction history. This is great as it helps build confidence that you are dealing with genuine buyers.
Every item sold incurs a fee. The fee is either $1.99 or 12.9% depending on which is higher. Keep this fee in mind when setting prices.
An exciting feature found on OfferUp is the opportunity to share feedback about good customer experiences. Feedback is an integral part of OfferUp as it helps deter scammers. Genuine buyers and sellers should have plenty of good feedback!
You can sell pretty much anything on the site including electronics, furniture, and even cars!
If you previously used the LetGo app for buying and selling, this is now part of OfferUp. LetGo users can set up an OfferUp account and all existing data including sales, ratings, and purchases will transfer across. Previous LetGo users can start here to transfer the account over to OfferUp.
7. VarageSale
If you are a fan of garage sales, then you will love VarageSale which is an online garage sale. The platform can be accessed on the web or via the app available on both the Google Play Store and the App Store.
All users of VarageSale are verified which is great for additional security. Ratings and average response times are also visible, this is excellent for helping decide which buyer to use when you have multiple offers.
A fantastic feature of selling on VarageSale is that it is free to sell on the site! This means more money in your pocket.
As you would expect you can sell anything on the site that you would normally find at a garage sale. Smartphones, furniture, electronics, and more are all good items to sell.
8. BuyBackBoss
BuyBackBoss is an excellent platform if you want to sell items for free. This website offers to buy phones regardless of their condition. You might get a few dollars even for phones that have smashed screens or other damage.
You can get a quote for your phone in less than 30 seconds by answering some simple questions. If the price is right, you can ship the phone for free using the shipping label provided.
Once the device has been received, checked, and tested you will get paid. You can get paid via PayPal or check.
There are no fees to sell to BuyBackBoss, and they buy all types of phones and other devices. Samsung smartphones, iPhones, and Google Pixel smartphones are just some of the brands you can sell on the site.
9. 5Miles
5Miles is a great website for anyone selling stuff locally. All users need to complete an ID check – this is awesome for reducing fraud and means you can be more confident about meeting buyers.
Although the site is free for sellers and buyers, the 5Miles team still actively reviews listings. Users can also like listings and follow other sellers just like a social media platform.
Users can sell any item they like plus offer services, and jobs, and promote garage sales.
10. Poshmark
Poshmark is fantastic for sellers of secondhand designer clothing. Shoes, clothing, and accessories can all be sold on the website. If your closet is packed with clothes, then it might be time for a clear-out!
Selling on Poshmark is easy. Download the app from the Google Play Store or the App Store. Take a photo and list your item. Once you've made a sale, simply use the pre-paid shipping label to send your item. It's that easy!
Although you can sell to people in your local area, it's not permitted to meet with them. All payments are made online, and items are then shipped for free using USPS.
Any sales made on Poshmark are subject to fees. For sales that are less than $15, a flat fee of $3 is charged. Sales over $15 incur a fee of 20% of the sale price. However, there are no fees for joining or creating a listing!
Recommended: Best Selling Brands On Poshmark
11. Chairish
Chairish is a site that caters to buyers of vintage or used furniture. Art, home decor, handmade items, and more can also be listed on the site. If you have anything rare vintage, antique, or contemporary, then Chairish may be the best place to list it.
When selling on Chairish, they do charge a 20% commission. This may sound high, but items sold on this platform tend to be upscale items that have higher prices.
For example, the minimum list price allowed is $75. If you have the right pieces, then you can make decent amounts of money selling on this platform.
Shipping can be handled by Chairish, or you can manage it yourself. Shipping costs are paid by the buyer which means using the delivery service provided by Chairish could be the best option in most cases.
Once the buyer has received your item, they have 48-hours to return it. After that Chairish will handle the payment process and you get your money paid to PayPal or as a ban deposit via Stripe.
12. Vinted
Vinted is a great platform for buying and selling secondhand clothes. A great benefit of selling on Vinted is that you can arrange to meet potential customers provided they live close enough.
The benefit of this is that if the buyer completes the purchase with you directly, then you can cancel the listing and there are no sellers' fees to pay!
As the buyer got a chance to inspect the item, they also can't claim a refund later.
All listings you make are free and a commission is only payable when you complete the sale via Vinted.
13. Bookoo
Bookoo allows you to buy and sell items with your neighbors all around the US, and even at some US military bases around the world!
On Bookoo, users can create their own profiles and send friend requests to other users. Before meeting any buyers, sellers can build up a certain amount of trust with them.
There are no shipping fees to think about as all sales are for items to be sold locally. This means you will have to meet with the buyer!
If you ever host a yard sale, then remember to list this on Bookoo to get extra visitors.
14. eBay
Founded way back in 1995, eBay is one of the world's best-known auction sites. However, did you know there is an option to sell locally?
When creating a listing on eBay you can select 'no shipping, local pickup only' which is found in the shipping options. Listings can be created on eBays website or by using the app available on the Google Play Store and the App Store.
Fees do apply when selling on eBay so check which applies to you. There are fees for listing items, final value fees, and PayPal fees. Check all these before selling to make sure there isn't a cheaper option you could use instead.
Remember, by selling locally you are at least avoiding shipping fees!
Payments are made via PayPal which means you can get your cash quickly and securely.
15. Craigslist
One of the biggest names for online sales is Craigslist. Items can be listed for free on the website or you can download the Craigslist app to use when needed.
Craigslist allows users to sell just about any item or service you can think of. There is a huge number of potential buyers which is great if you need fast cash.
To avoid scammers and spam callers, you may want to set up a cell phone number that is separate from your main cell phone.
16. Facebook
Facebook started the social media revolution. Over time it has evolved to offer many more services including a marketplace to sell unwanted items.
There are an estimated 297 million users of Facebook in the US alone. That's a huge number of potential customers!
Most sales will be completed locally. First, in your Facebook account, you need to join some buying and selling groups. Find these by searching for ones nearest to your location, and you can join more than one.
Next, enter your location to begin listing your items. You will need to add a photo, description, and price. All your Facebook contacts will be notified you've listed an item for sale.
Other buyers can search for listed items by using the zip code or general area.
A fantastic thing about selling on Facebook is that there are no fees to pay!
17. Instagram
Instagram is a popular social media site mainly used for sharing pictures and video content. The US has an estimated 170 million Instagram users which makes it one of the most popular social media platforms.
Businesses are now selling products via Instagram, and you can too. Thanks to its popularity you can reach a large customer base easily or connect with local people to sell stuff in person.
To sell locally remember to add your location to your bio, use local-centric hashtags, and post content featuring your area. Doing this will bring your account to the attention of other local users.
It's also recommended to connect with other local businesses and notable people. Doing this can help raise your profile as you try to sell your items.
Tips For Selling Things Online Locally
To maximize your sales, here are some simple tips to follow.
💡First, make sure to use the most appropriate platform. Some websites cater to specific niches, but others allow you to sell more freely. Specialized websites are going to get you better prices if you've got the right things to sell. For example, if you have antique furniture list it on Chairish rather than Craigslist.
💡Take amazing photos. The photo is key to making a sale as this is what the buyer sees. Although you can add a written description this won't help make a sale if the item isn't clearly displayed in the picture! Make sure it's clean, tidy, and well-presented. Remove clutter from the background, take the photo in natural light, and use multiple pictures from different angles.
💡When creating a listing be honest. If the item has any damage, you must make this clear before the sale is completed. Many of these sites have ratings for sellers. Buyers will give you bad feedback if you are selling damaged goods with no warning. This could mean no sales in the future!
💡Make sure to set realistic prices. When selling anything check the prices of similar items to make sure your prices are within range. If your prices are too high you may not get a sale!
💡You must be prepared to negotiate. When selling through sites that connect you directly with a buyer, many will try to negotiate. Keep this in mind and know beforehand the lowest price you are willing to expect. If you can be flexible with prices this may encourage more sales in the future.
💡The final tip is arguably the most important. Always stay safe. Selling locally means meeting people to exchange items and money. Always meet in a public place and make sure someone else knows your plans. Never accept a check, always cash only, and check the bills with a money marker!
Recommended: 37+ Ways To Get Absolutely Free Money
How To Avoid Scams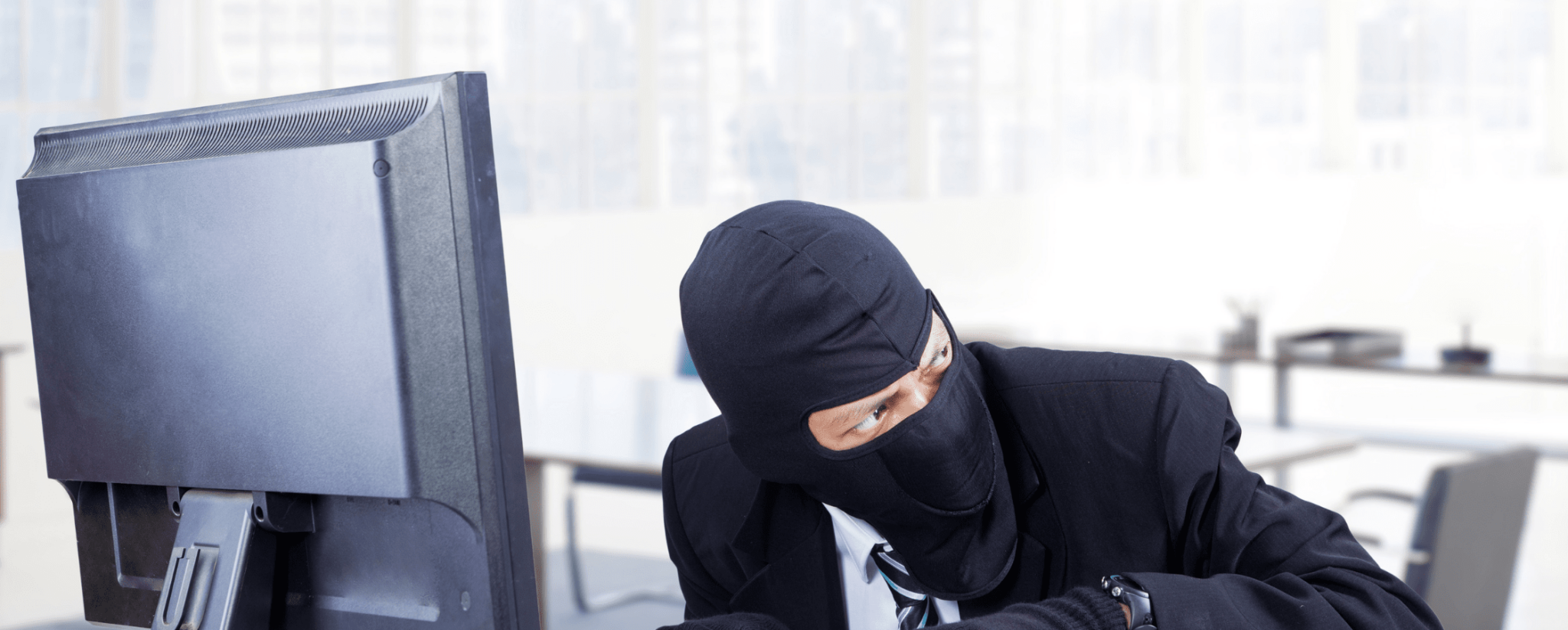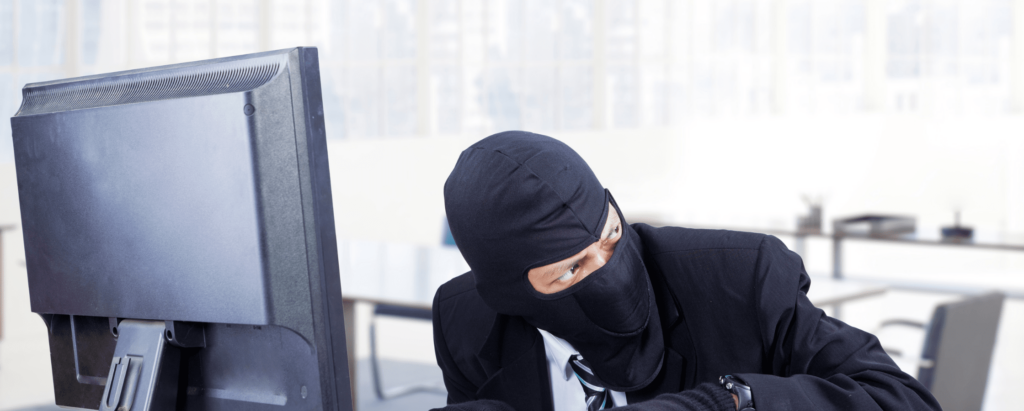 Using websites to sell stuff locally will mean there is a risk of scammers targeting you. The good news is that you can minimize this risk by following some easy precautions.
Always use a trusted website. The platforms listed above are all legit selling sites that can be trusted. If you use any others do your due diligence first to make sure the website is trustworthy. Checking reviews and making sure the site offers seller protection are two ways to help decide if you trust the website.
Most sites let users create a public profile – check this info thoroughly! Platforms like VarageSale verify users, but others don't. Make sure to look at the profile to see if there are any red flags – no photo, not using a full name, and not adding a location could be signs the buyer isn't genuine.
When meeting face-to-face take extra precautions. Always meet publicly and let others know where you are. If possible, take someone with you. Ideally, get the payment via the website. If that's not an option don't accept a check. Cash only and check those bills are real!
Recommended: 23 Gas Stations That Cash Checks
How To Turn Local Online Selling Into A Side Hustle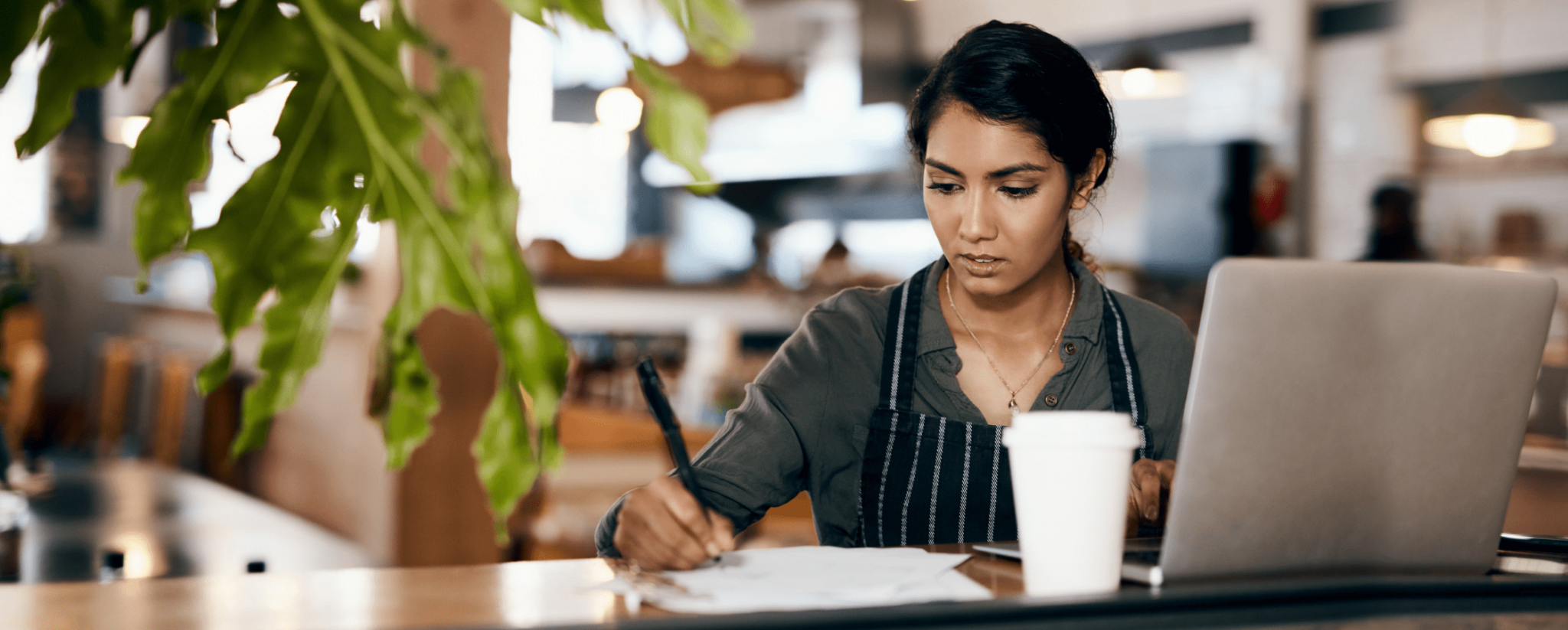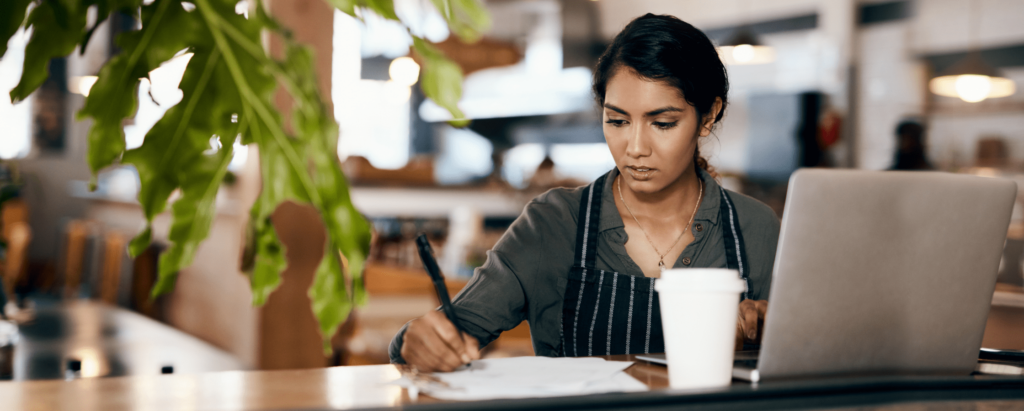 In this guide, you've now learned about 17 awesome sites to sell stuff locally. You may only want to declutter your home and get yourself some extra cash. That's fine of course!
However, you may have had fun selling your unwanted items, and now that you know how easy it is, are you interested in turning local online selling into a side hustle?
Flea market flipping is a side hustle that means you can put the skills you've learned above to good use.
The idea is a simple one. You scour flea markets for items that are cheap to buy, and you know can be sold for a profit. You buy the item for cheap and sell it using one of the sites above. Boom! You've made money.
As you gain more experience and know what sells, this is a side hustle that could see high earnings!
The best place to get started is with my comprehensive guide Flea Market Flipping – The Ultimate Guide To $2000 A Week!
In this guide, you can learn everything you need to know to get started. How to negotiate at the flea market, which items are most profitable, and how much you can earn are some of the topics covered.
What are you waiting for? Dive in now and start earning that extra cash!
FAQs
Which is the best website to sell stuff?
The best website to sell on will vary depending on what you are selling. Decluttr and Swappa are great for selling tech items such as old cell phones. Facebook, Craigslist, and eBay are awesome for finding buyers for all kinds of general stuff.
If you are selling more niche items like designer clothing, then Poshmark or Vinted could be the best option.
Do you have hundreds of dollars worth of textbooks from your college days? If so, BookScouter could be the solution and a great way to get some of that money back!
All the websites listed above are legit and great for selling your unwanted stuff. Simply spend a little time picking the right one for the items you are selling. Doing this means you will earn the most money possible.
How do I sell unwanted items locally?
First, find the platform you want to sell on. Facebook, eBay, and Craigslist are great for selling nearly anything. If you have specialist items to sell, try selling on the relevant platform. For example, got a wardrobe full of designer clothes you no longer need? Sell them on Poshmark!
Make sure your listings include clear photos, describe the item well, and mention any damage. When chatting with buyers be friendly as this will help close the deal.
Never share more information than needed. Remember, the buyer only needs your home address if they are collecting the item from there! If not, stay safe by not revealing more than necessary.
Where can I sell online for free?
There are plenty of choices if you want to sell online for free.
Facebook offers a marketplace that lets you list anything for sale to others in your area. You can list and sell for free which means more money for you! As Facebook has hundreds of millions of users you have a massive customer base to reach.
VarageSale is an online garage sale. Anything you would sell at a garage sale can be sold here and all for free! Craigslist allows members to sell practically any item they want to. All listings are free on Craigslist.
Nextdoor connects you with your neighborhood. Like Facebook, there is a marketplace that members can use to sell unwanted items. There is also the option to extend the listing to nearby neighborhoods and there are no fees to pay!
What can be sold for quick cash?
When you want quick cash the best things to sell are things you can send fast. Sites like Decluttr give you an instant price and you can have the money the next day provided the item is in the condition described.
Selling on Facebook or Craigslist can mean getting the cash in your hand that same day if a buyer is found quickly. Provided you can meet them you could get cash instantly!
Things that sell for quick cash include old cell phones, electronics, and clothes.
How can I sell online without getting scammed?
Selling online means you are at risk of falling victim to a scam. To protect yourself stick to legit websites and don't share too much personal information.
Check if the buyer has been vetted by the site. If so, you can feel more confident they are a genuine buyer. Many sites let you rate buyers – check the buyer's history to see if they have a positive rating. If they have numerous positive ratings this is a good sign!
When meeting in person make sure it's in a public place such as a cafe. If you can, make sure to bring someone with you. Finally, when selling in-person only accept cash – no checks!
If you follow these simple tips and stay vigilant, then you have a much better chance of avoiding scams.
Websites To Sell Stuff Locally