Disclosure: This post may contain affiliate links. If you click on a link I may make a small commission at no extra cost to you. You can read the full disclosure here.
Last Updated on February 27, 2023 by Chris Panteli
Starting a Snow Removal Business
The hours can be long, and the weather is harsh, but snow shoveling can be a rewarding way to make some extra cash.
If you live in an area with frequent snowstorms, a snow removal business could be a profitable venture. But how do you run a business for just part of the year? And how do you find local customers?
In this post, we'll show you how to set up a profitable snow removal business and how much you could make this winter season.
Looking for creative ways to make some extra cash? Check out our guide on starting a junk removal business to make $50K next year.
Why Launch a Snow Removal Business?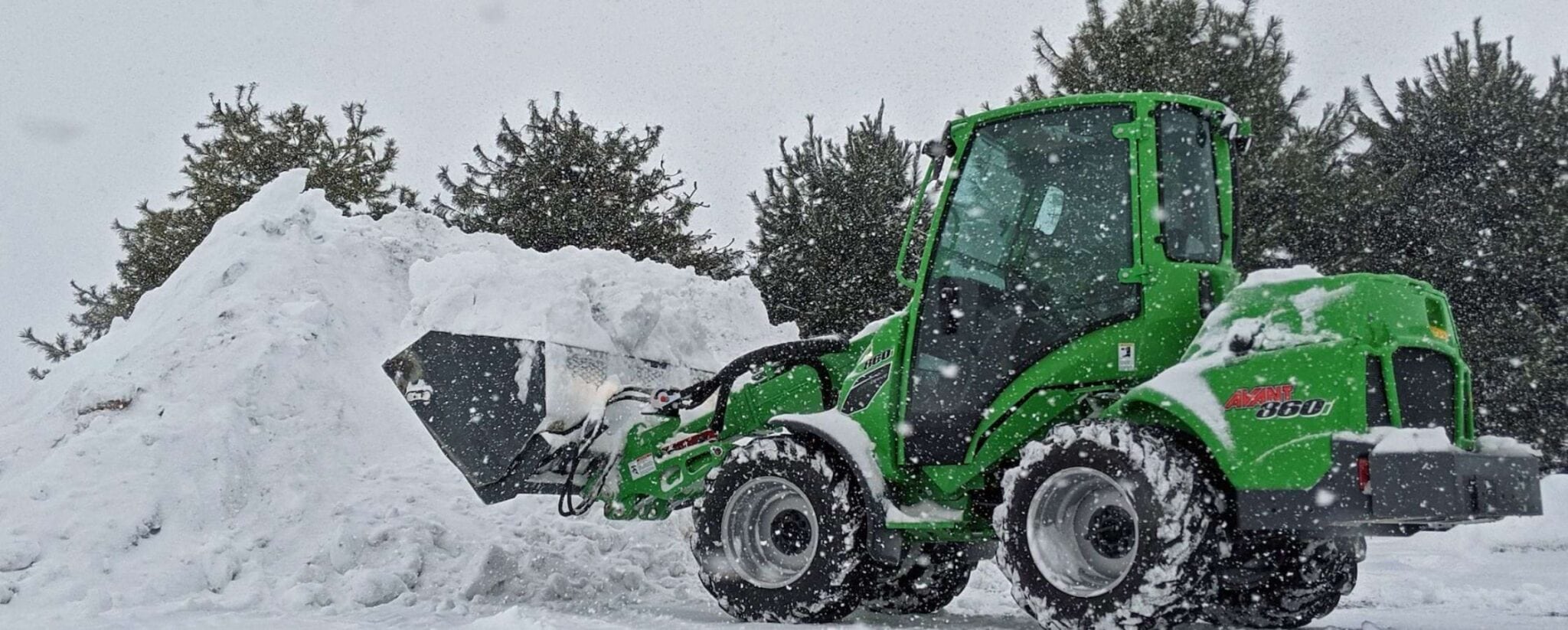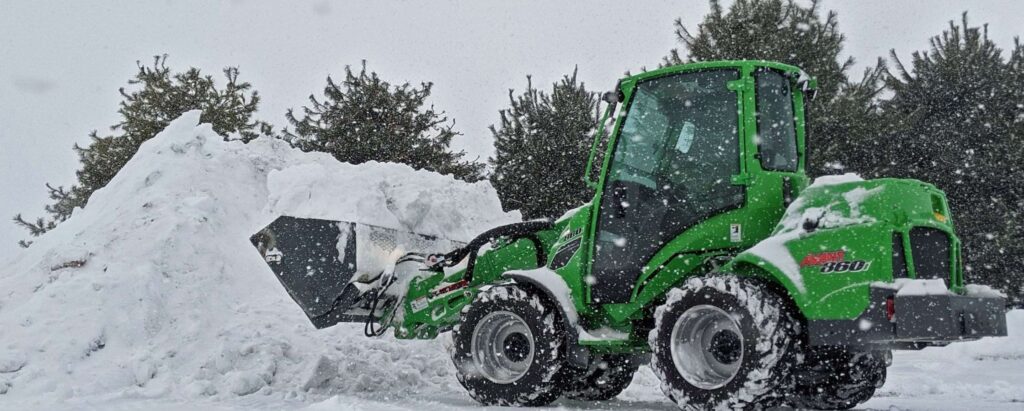 Low start-up costs
A snow removal service can get started as a simple side hustle with just a snow shovel and some decent gloves. The start-up costs are incredibly low compared to other businesses, and you can invest as you start to make a profit.
Rewarding work
Snow removal solves a potentially dangerous issue for customers, so it can be rewarding work. Plus, seeing the clear paths and roads once you're done is a satisfying end to a project.
High customer retention rates
When people find a good snow removal company, they tend to stick with them. It's tough work, so finding someone good for the snowy season means they'll have someone on hand quickly.
Choose which customers to work for
During the winter months, snow removal is in high demand. You'll have the luxury of picking and choosing which customers you work with, which means you can build a loyal client base of your favorite customers.
Work as much as you like
Owning a snow plowing business means you can set your own hours and work as much or as little as you'd like. You can turn down projects that don't interest you and take days off when you see fit. On the flip side, you will have to be available quickly for urgent projects.
Great income potential
There really isn't a cap on how much you can make with a snow plow business. When the snow hits, your services will be in high demand so you can set rates to reflect that demand.
Is snow plowing not the right business for you? Head to our guide on starting a storage business for something a little less snowy!
How Much Can You Make Owning a Snow Removal Business?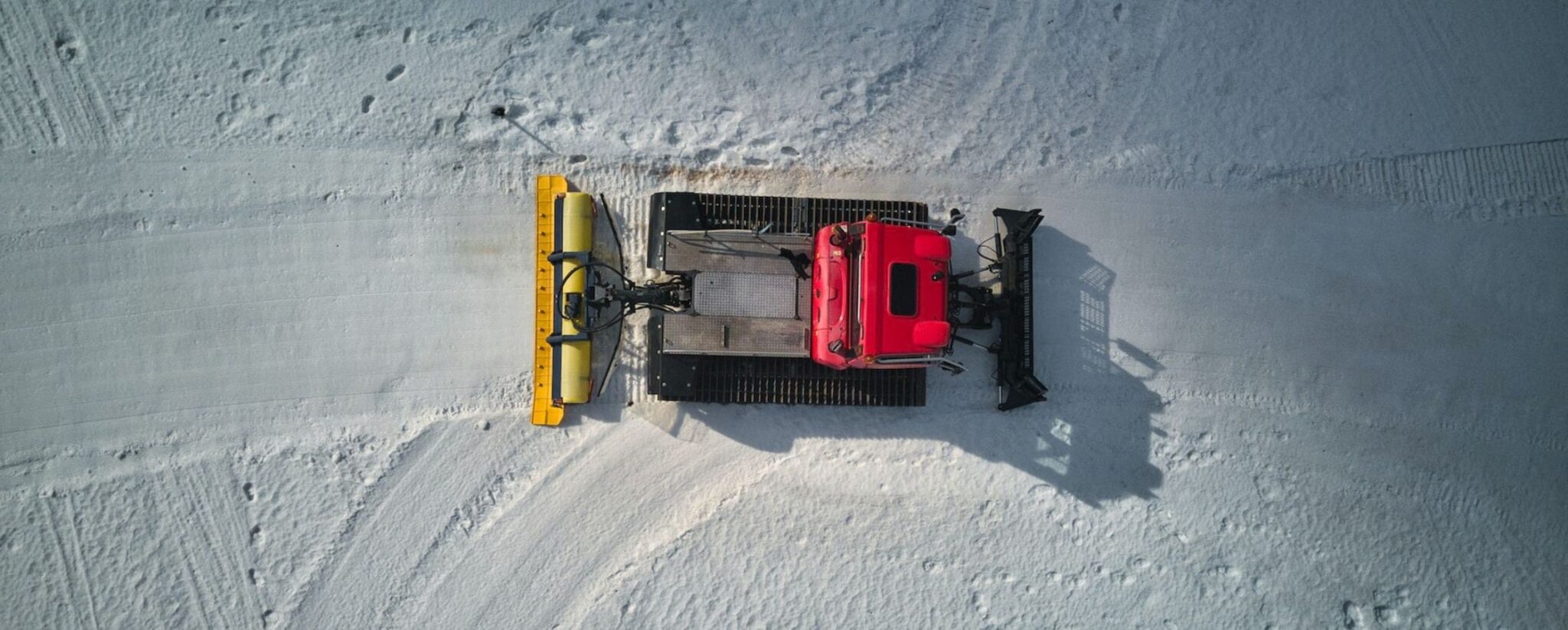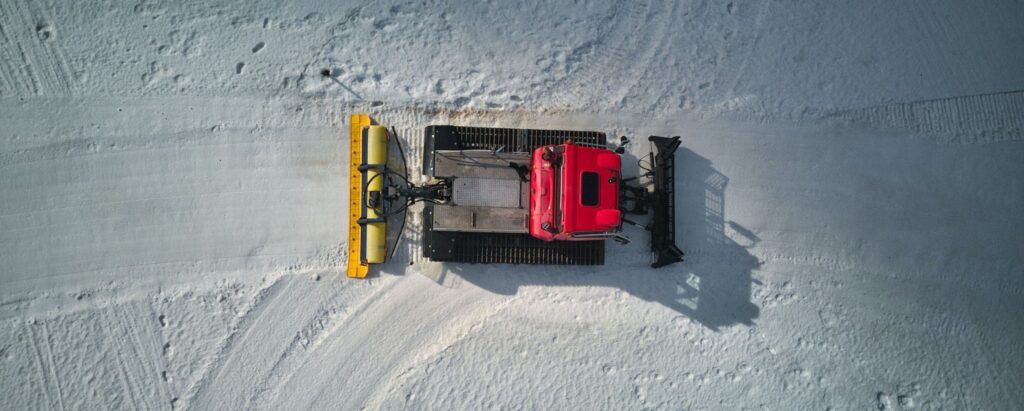 A full-time snow company can make over $50K per plow truck per year, so the earning potential is almost limitless. When an operation is run right, it's easy to make a decent profit.
That's not to say you need a snow plow to make money. You can start a side hustle shoveling snow locally and easily make an extra thousand dollars a month.
Things To Consider Before Starting A Snow Removal Business
A snow removal business works seasonally, so there are a few things to consider before you start a business in this niche.
Market research
Market research will show you if there is demand for a snow removal service in your area. The best areas will have plenty of parking lots, local businesses, residential drives, and sidewalks.
But you'll also need an area with a decent average income. Larger cities may have a lot of residents, but they may not be willing to pay for snow removal. On the other hand, upper-class suburban areas are more likely to want your services.
Do some thorough research on the area to make sure you can make a profit with snow removal. A great place to start is to find established snow removal companies in the area to see how well they're already doing.
Costs
There are some key costs you'll need to take into account when working out how much profit you can make.
Rent: if you plan on renting an office, you'll need to pay rent every month.
Gas: snow plows aren't cheap to run, so don't forget to factor in fuel costs.
Marketing: if you plan on running ads or creating marketing materials, this should also be in your budget.
Equipment: you'll need shovels and other equipment to remove snow, which will all be an upfront cost.
Labor: if you plan on hiring people to shovel snow for you, factor in the cost of their salary. For established snow removal companies, labor takes up about half of their budget.
Location
Do you plan on establishing a year-round business, or is this a side hustle you'll take up in the winter months? Some areas will need snow removal at all times of the year, while others will rely on it during certain times of the year.
You might need to come up with some additional services to get you through the summer months. For example, pressure washing, landscaping, lawn mowing, etc.
License
The licenses you need for snow plowing vary depending on the type of services you offer. If you plan on working on private property, you need fewer permits than when you're contracted by a municipality.
It's best to check with your local authority so you know you have all the right licenses and permits in place, but, in general, you'll need:
Snow Plow Permit or Snow Plow Operator's License: usually issued through the Town or City Clerk's Office.
Commercial Driver's License (CDL) if you plan on hiring a snow plow.
Pricing plan
When figuring out your prices, there are a couple of models to choose from:
Per push: charging your customer for each trip you make to their property.
Per hour: charging your customer for each hour you spend removing snow. You should charge more if you use a snow plow and less for snow blowing or shoveling.
Per inch: charging your customer for the amount of snow you remove. This can be incredibly lucrative in areas that have heavy snowstorms.
Seasonal contracts: most businesses will want a seasonal contract that allows them to use your services throughout the season for a set price.
The best pricing structure for you will depend on your area and how quickly you want to get paid. Check out local snow removal companies in your area to get a better idea of pricing structures that work well.
How to Start a Snow Removal Business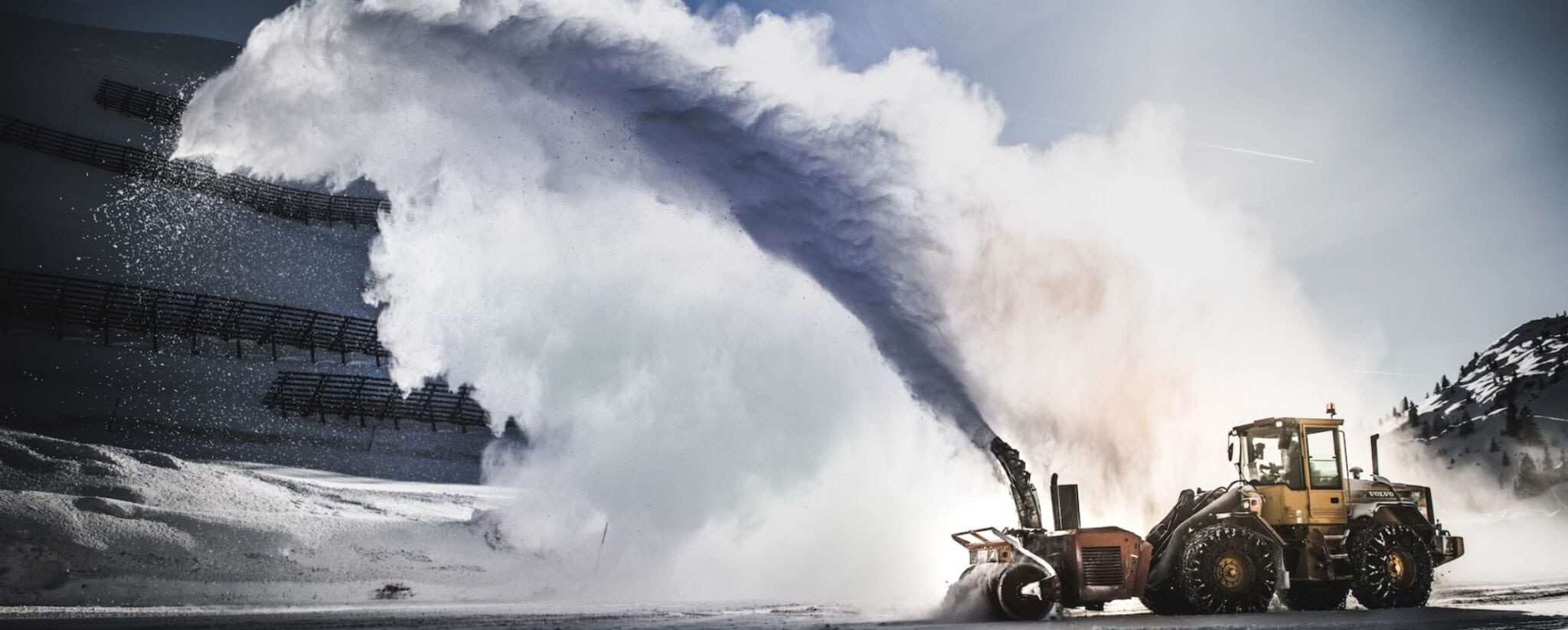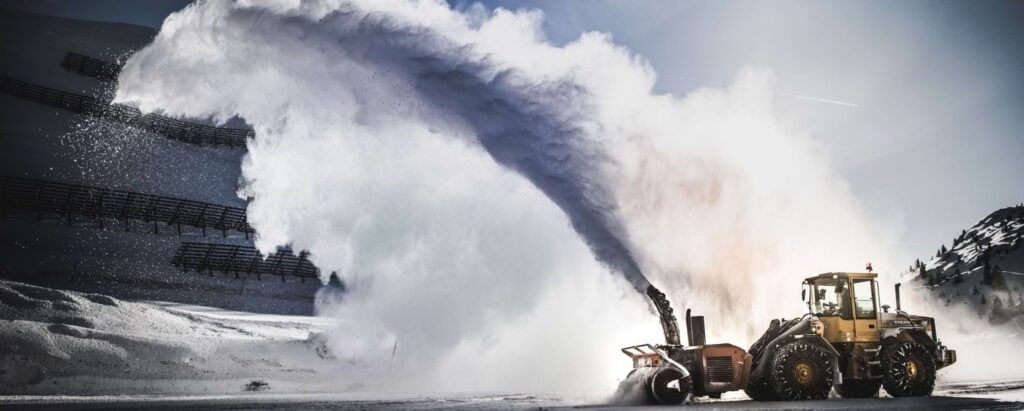 If this sounds like the right business model for you, here's how you get started with your new business.
Know your services
There are different types of snow removal, so it's important to know what type of services you'll offer before you invest in supplies.
Here are some examples of common services you could offer new clients:
Light snow removal
Heavy snow removal
Ice removal
Residential snow removal
Snowblowing
Snowplowing
Commercial snow removal service
Salting to make the ice melt
The more services you offer, the more customers you'll get. However, you'll also need to invest more money in supplies.
Get your supplies
Good equipment will help you get jobs done faster and leave you with satisfied customers. The type of snow removal equipment you'll need will vary depending on the type of services you offer, but here is a list to help you get started:
Shovels
Snow blowers
Snowplow
Plow guides
Snow deflector
Salt spreader
Salt
Warm and waterproof boots
Reflective gear
You'll need to invest in commercial snow removal equipment to land large clients, but you can always start with the basics to earn some extra cash from residents.
Marketing
Whether you run a snow plow company or a pack-and-ship business, you need great marketing.
Don't wait for the snow to start falling to advertise your business. Instead, as soon as the leaves start falling, get your name out there.
Get some professional flyers printed and post them door-to-door in your area. Dense routes mean less drive time, fuel, and wear on your vehicle, so try to get as many customers on the same streets as possible.
Community bulletin boards and local ads are also great ways to get local attention. The more you can get your name out there in the autumn, the more calls you'll get when the snow starts to pile up.
Tips for Starting a Snow Removal Business
Once you have your business established, here are some quick tips to make it a success.
Create a contract
People want a speedy service when it comes to snow removal, so it's best to have a contract in place to avoid disappointment.
Make sure it includes:
How fast you'll get to your client
Service description
The definition of a snow event
Payment terms
Any guarantees
Get snow removal insurance
Slips and falls are a risk for a snow plow business, not to mention equipment damage in heavy storms. Make sure you take out a strong insurance policy to protect your staff, your customers, and your equipment.
Plan your snow removal route
Once you start getting some regular customers, plan out your routes ahead of time. This will save money on fuel, get jobs completed faster, and give a more reliable service to customers.
This is something you'll have to do quickly and be flexible with since you don't know where heavy snowfall will be.
The Best Snowplowing Apps
There are some great snowplowing apps out there that help businesses manage their clients and run their businesses more efficiently. Here are a couple of our favorite snow plow apps for you to try.
This is a leading field service management software that has some great features for snow removal companies. The scheduler allows you to plan jobs and automate the assignment of crews. It also takes care of billing and can automate quotes.
If you plan on having a large team, this is a great app for keeping everyone on track and organized while out at customer properties.
This is the Uber for snow removal businesses. You can register on the platform, and then local customers can book your services directly on the app.
When you're just starting out, this is a great way to find your first clients and allows you to build up a local reputation as a trustworthy company.
This is another app that allows local customers to find snow plowers in their area.
You can register your business on Shovler and accept jobs that come up. It's great to be on multiple apps because it increases your customer base and chances of getting chosen for local jobs.
Is Snow Removal the Right Business For You?
Snow removal is rewarding work and allows you to build a local business that helps the community. But it's not the easiest gig. Working in cold, harsh weather and being available for emergencies can be tiring.
If you're looking for a great way to make money but snow plowing isn't for you, head to our next guide on how to start a vending machine business for something a little different.
Starting a Snow Removal Business