Disclosure: This post may contain affiliate links. If you click on a link I may make a small commission at no extra cost to you. You can read the full disclosure here.
Last Updated on February 19, 2023 by Chris Panteli
How To Flip Money
We have all faced challenging times when it seems like we are barely able to make ends meet. Making enough money to get by, much less thrive, is not easy for everyone.
You may have financial goals, such as reducing debt or saving for retirement, that seem out of reach. Money flipping is a great way to make some extra income to help you achieve all your goals. When you have financial freedom, you are better able to enjoy life.
How Can I Flip My Money Fast
Flipping money in a safe and legal way requires a little effort, ingenuity, and patience. You will need to invest your time in opportunities that allow for maximum returns with minimal risk. The suggestions outlined in this article adhere to these criteria and provide the best prospect of actually flipping your hard-earned cash into even more money.
What Is Money Flipping
When you see the term money flipping, it may automatically make you think of scams that plague social media. It is easy to make new friends that you barely know on social media and quickly fall victim to a get-rich-quick scam.
In this article, we explore money flipping as a way to take your own money and legitimately turn it into more money. You're not going to be told that you can simply send your hard-earned money to someone, and it's going to magically multiply without you putting in some work.
Business Insider states that creating a side hustle (another name for money flipping) is becoming an industry of its own. Most people have realized that it is not enough to have just one stream of income.
A study from LifeUpswing found that 65 percent of Americans actively partake in a side hustle that generates additional income.
Flipping Money Online
You can flip money from the comfort of your own home by using websites like eBay, Amazon, and various other sources. You can create a lucrative business of flipping items for money without ever having to go into another store again, based on your interests.
Flipping Money In Person
There are many ways you can flip money in person by visiting thrift shops, antique dealers, and yard sales. You can shop for flipping items that other people are selling at low prices. Then, you can clean them up like new and sell them for a higher price. You can make money flipping furniture, flipping cars, and flipping homes.
Do you want to learn how to generate recurring income from home as a Digital Landlord? The 7 Day Digital Landlord Course can teach you exactly how to rent out your own Digital Storefronts for Recurring 4 Figure Rental Payments – a great way to flip your money. You Can Have Your First Digital Storefront LIVE and Ready to RENT Out In As Little As 5 Minutes From Now!
31 Legitimate Ways To Flip Money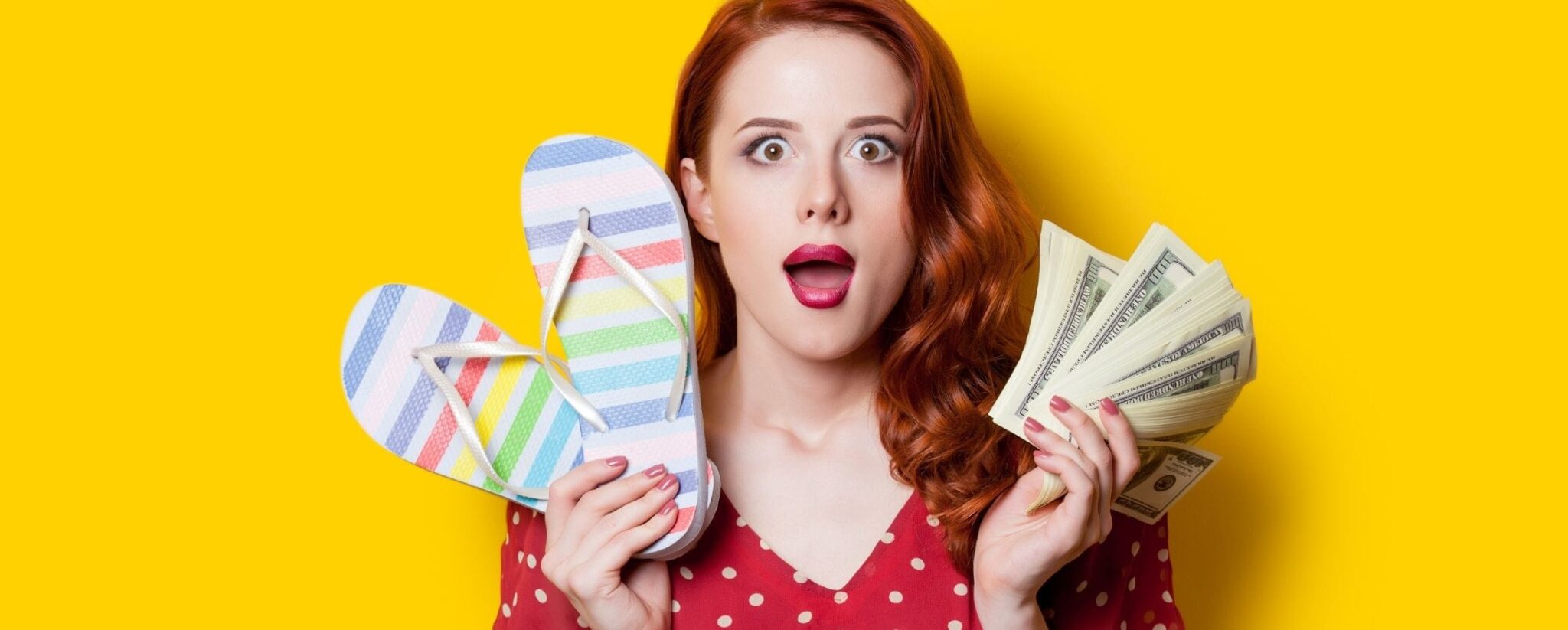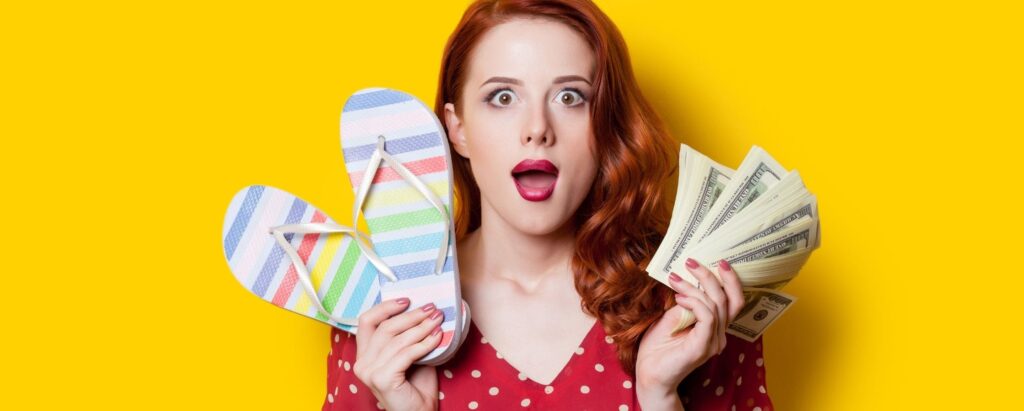 Quick Money Flips
There are some quick ways to flip your money. While these are fast ways to make extra money, you may not make a large amount of money using these quick formats.
1. Survey Junkie
Survey Junkie allows you to take surveys online and earn a decent amount of money for giving your opinion. Some qualifying surveys pay up to $100, and the money you earn can easily be flipped to making more money with the various methods outlined below.
As you take surveys, you earn points that can be transferred to PayPal or as electronic gift cards. So not only do you make money, you are helping participate in a community and make a difference for consumers as well.
2. Printify Drop Shipping
Printify allows you to start your own online store. They start you out with a package deal to get your fully stocked online store off the ground. Then, they create your products on-demand as customers order them. This allows you to sell custom items from clothing and accessories to home products.
Get 30 Days FREE Printify Premium Access
I've managed to negotiate a sweet deal for my readers! If you use the coupon code LifeUpswing – You get 30 Days Of Printify Premium for FREE.

✅ Integration with Shopify, Etsy, eBay and more
✅ 10 stores per account
✅ Unlimited product designs
✅ Up to 20% discount on all products
✅ Mockup generator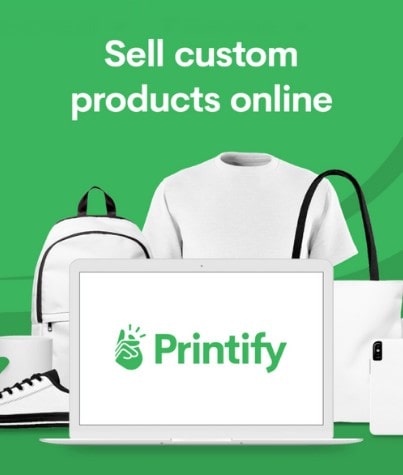 You can design any logo or tagline you want and sell it on the various products they sell. Then, as your customers place orders, Printify creates the item and ships it off to your customer. You do not have to worry about having a storage facility for your items or a brick-and-mortar storefront.
You are not involved in the production or shipping of the item. Therefore, you do not have to purchase stock to have it available for your customers as it is made on-demand.
3. Swagbucks Cashback
Swagbucks is another way to make money by answering surveys and giving your opinion and feedback on goods and services. In addition to answering surveys, you can watch videos, play games, and shop online.
You earn points that can be turned into gift cards. Swagbucks offers a sign-on bonus of $10 once you become a member and complete other criteria. It could not be easier to earn extra money.
All you need is a device connected to the internet. Then, you can work from home or anywhere; whenever you want.
4. Acorns
Investing money is a great way to flip it because you do not have to actively work to make the money. Investing allows you to earn money even when you sleep.
Acorns is an app that allows you to invest money quickly and automatically. In addition, acorns allow you to start small with an investment as low as $1 per month. Even better is with Acorns you do not have to move money from your account to invest it.
The platform allows you to round up your everyday purchases to invest. You connect your credit card or debit card to your Acorn account, and every time you shop, you round up and invest.
If you spend $37.29 on gas when you round up to $38, you invest the extra $0.71. this is a great way to get started in investing without noticing a real hit to your cash flow.
You do not have to decide how and where to invest the money because Acorns has experts that create smart portfolios to determine where to invest your money.
5. Chime
Chime is a different kind of bank account. This bank account helps to protect the money you have, so you don't lose it on things like overdraft fees.
While it is not a way to earn additional money, it does help you use your current cash flow in a smarter way. It also helps you grow your savings account.
With every purchase you make, you can round up that purchase and put the extra money in your savings account. Anytime you use your Chime debit card to make a purchase, the amount is rounded up, and the difference is sent to your savings account.
If you spend $26.35 on a purchase, it gets rounded to $27, and the $0.65 is sent to your Chime savings account, where it will grow. You can also put money in your savings account every time you get paid.
You set up how much money you want to go to your savings account, and it goes automatically. You never see it in your checking account. This is a great way to grow your savings account because it is never in your checking account to spend.
Recommended: Fastest Way To Raise Your Credit Score
Spend Money To Save Money Flips
6. TrueBill
If you find it difficult to manage your money and end up spending more than you want as a result, TrueBill is the perfect app for you. It helps you understand where and how you are spending your money.
TrueBill can prevent you from spending money in places where you do not want to. In addition, it shows you in an easy-to-understand format how much money you are spending.
TrueBill alerts you when you spend more than usual. It can also alert you when you have a low balance in your bank account. It finds all of the subscriptions you have and makes sure that you still want them.
Many of us are paying for subscriptions because we forgot about them, or we do not know how to stop them. TrueBill handles all of that for you. In addition, this app helps you gain control of your spending to keep more of your money in your account.
7. BillShark
BillShark is an app that you have to pay to use. This is a true case of spending a little bit of money to see a return on your investment.
BillShark negotiates your bills for you to save you money. It can save you hundreds of dollars. It works to negotiate your internet, cable, phone, and medical bills, so you do not have to do the hard work.
BillShark can also get rid of those subscriptions you do not use or other bills that you pay that you have forgotten about, like the gym membership you never use.
It reviews your spending account to determine the bills it can negotiate. You only have to pay the fee if BillShark is able to save you money.
When BillShark negotiates bills for you, there is a one-time charge of 40 percent of the amount you save. After that, BillShark charges $9 for every subscription it cancels.
8. Personal Capital
Personal Capital considers itself to be a digital asset management tool that gives you personal financial advice from advisors. Personal Capital allows you to take control of your financial management.
Personal Capital
What are you going to do with all that extra money? Personal Capital is the smart way to track and manage your financial life. Have all your accounts in one place, plan for retirement, budget, and save smarter! And it's FREE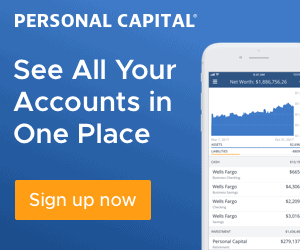 There are two ways that Personal Capital can help you make more money.
The first is the app starts by collecting data from all your accounts and gives you recommendations on how to improve the returns on your investments.
The second is with their service for asset management. This service is intended for those individuals that have a large amount of money to invest.
You are matched with a financial planner that can help you meet your needs, as well as keep your tax liability low. In addition, this app can help you plan for your retirement, so you do not have to work for the rest of your life.
9. Unifimoney
Unifimoney is an app that allows you to manage your money and invest it all in one place. You can even borrow money through the app if you want.
Earn up to

$100 worth of Bitcoin

when you deposit with

Unifimoney
The Unifimoney app allows you to effortlessly manage your money and grow your wealth. Features include Auto-Investing, High Yield Checking, Commission Free Trading, and Cryptocurrencies.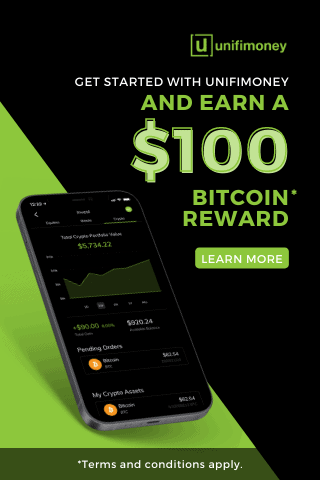 Unifimoney can pay bills, write checks, refinance loans, deposit checks, and so much more, all in an effort to help you manage your money.
Unifimoney does not have a physical location but offers all of the traditional banking options to meet your needs. It even has car insurance and health savings accounts.
There is nothing that Unifimoney cannot do to help you manage and control your money. It even offers cryptocurrency and precious metals trading.
You can self-manage trades at Unifimoney, and soon they will offer a credit card. This is the app that gives you access to everything you need right from your smartphone.
Tap twice to load then open Video...
Recommended: Unifimoney: Ultimate Review
Investment & Business Money Flips
10. Farm Land
AcreTrader is an online farmland investment company. It is a crowdfunded investment platform that focuses on real estate and farmland. This is a low-risk way to invest because, in the past 30 years, farmland has performed better than every other asset.
AcreTrader has low fees, some of the lowest you can find in real estate investing. However, while investing in real estate has a great record of high returns and low risk, you do have to make a substantial investment and have high annual earnings.
You are purchasing shares in a farm determined by locations that have been selected by AcreTrader as high quality and low risk. You receive annual income based on the revenue earned by the farm in which you have invested.
The expectation is that you will hold the shares for 5 to 10 years. After that, you can earn more money when the farm may be sold, and you receive your principle and appreciation, or you can sell your shares.
11. Online Businesses
An ideal online business is to look at flipping website options. You purchase a website that is old, outdated, and in need of help. You improve the website and then sell it once it becomes streamlined and profitable.
Once you increase the revenue that the website brings in, people will want it. Websites like Flippa can help you search, buy, and sell websites. In addition, you can bid on websites or purchase them outright without having to bid on them.
Improving a website to resell it is not always simple and does require effort and time. First, you must expand the quality content it contains and add backlinks to the site.
You have to increase the number of conversions on the site for it to become more profitable. Therefore, creating, maintaining, and growing an email list is a must, along with increasing the social media presence.
12. House Flipping
Being a house flipper is a lucrative way to make money if you handle it properly. As a result, it is a popular option among investors in real estate.
When you house flip, you purchase a property that is in need of renovations and updates. Once you make or hire someone to make the repairs, you can sell the house at a higher price to make a profit margin.
The downside to this type of business is it requires you to have the money upfront to pay for the house, as well as the renovations. However, when you sell the house, you get all of your money back and much more.
House flipping pays for itself, but you have to come up with the money for the first house you plan to flip. Therefore, it is important that you understand the market and location of the houses to make the most profit.
If you are new to house flipping and just want to get started, Jeff Mack offers an excellent course on house flipping and teaches you how to create a business plan for success in the real-estate flipping industry.
13. Rental Property
While money-flipping houses can provide you with a substantial amount of one-off income, it might not provide a constant flow of cash.
Rental properties can provide a constant flow for you because you will collect rent from tenants on a regular basis. Rental properties tend to be less risky than other real estate options.
Roofstock provides you with a deep understanding of investing in rental properties. You can search for rental properties, see the price range, analyze all the details, and make an offer. They also manage your property for you, which includes finding tenants.
There are, of course, fees for using Roofstock, but it is worth it based on the service they provide. You can also take courses through this app which provides lectures and coaching, based on your needs.
14. Premium Ads
It is not enough to have a website anymore. You must make sure it is optimized with quality content and premium ads. Adding ads to your website can be an excellent way to bring in revenue.
It is important that you handle it properly. If you overload your website with ads, you will lose customers. The key is to know your target audience and appeal to them.
Ezoic can help you create a website that your customers want to see. This company understands the changing landscape of consumers on the internet. They ensure your ads are adaptive to your website and change with each click.
Ezoic helps you stay current with the trends. They also ensure that your website is optimized for the current customer based on the time of day and device they are using.
15. Financial Skills
One of the best things you can do for yourself and your business, no matter what it is, is to improve your financial skills. If you want to make money for your business, you need to use the money you have wisely.
The best way to do this is to track, control, and manage your money. Once you learn how to do this for yourself, you can make a business doing it for others.
This is where bookkeepers come in. They offer you courses to learn bookkeeping skills for the 21st century. It helps you create your own business, make it profitable, and then take on clients.
Finally, Be Your Own Boss
Take the FREE workshop from Bookkeepers.com and find out exactly how you can start your very own Digital Bookkeeping Business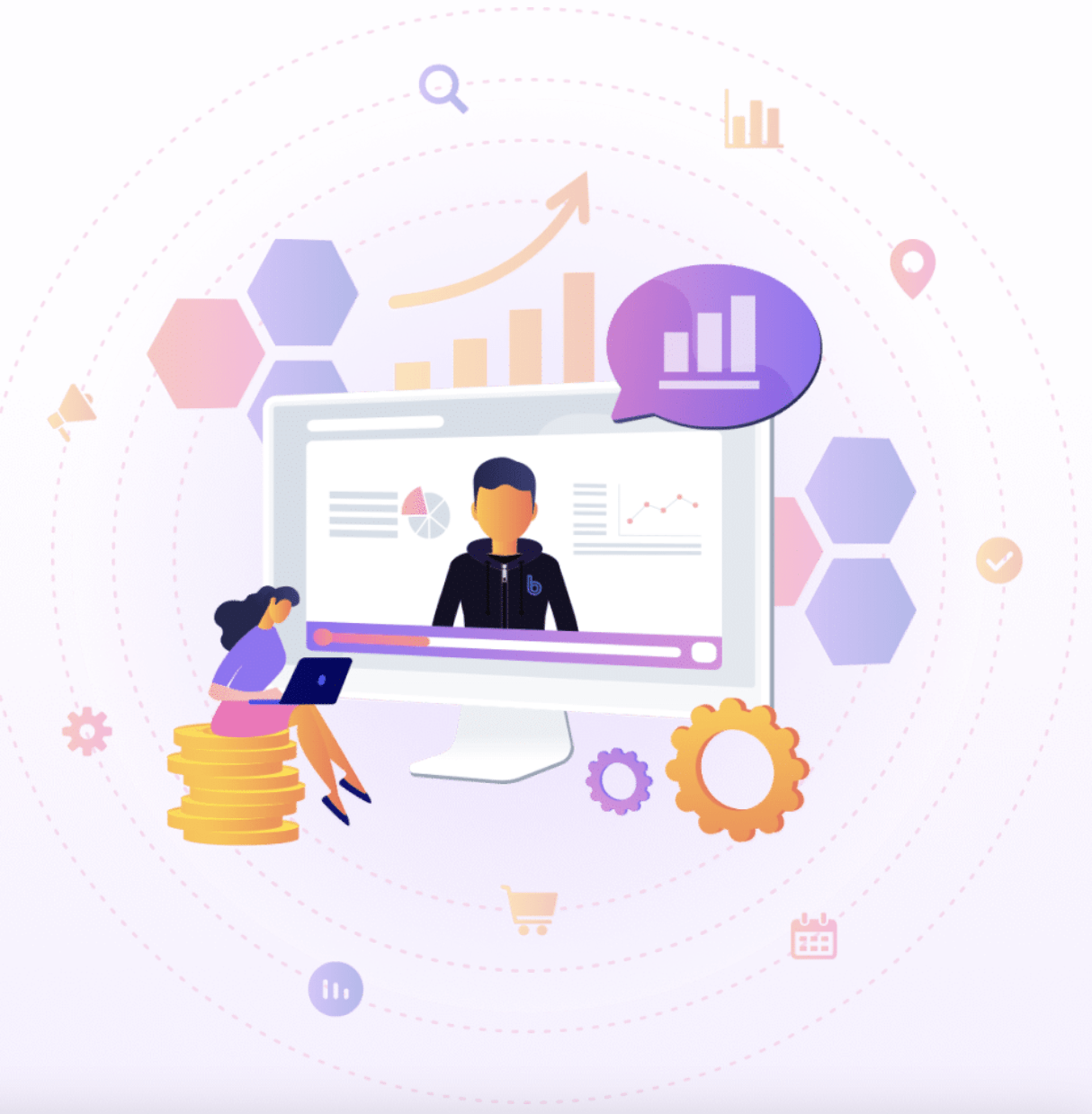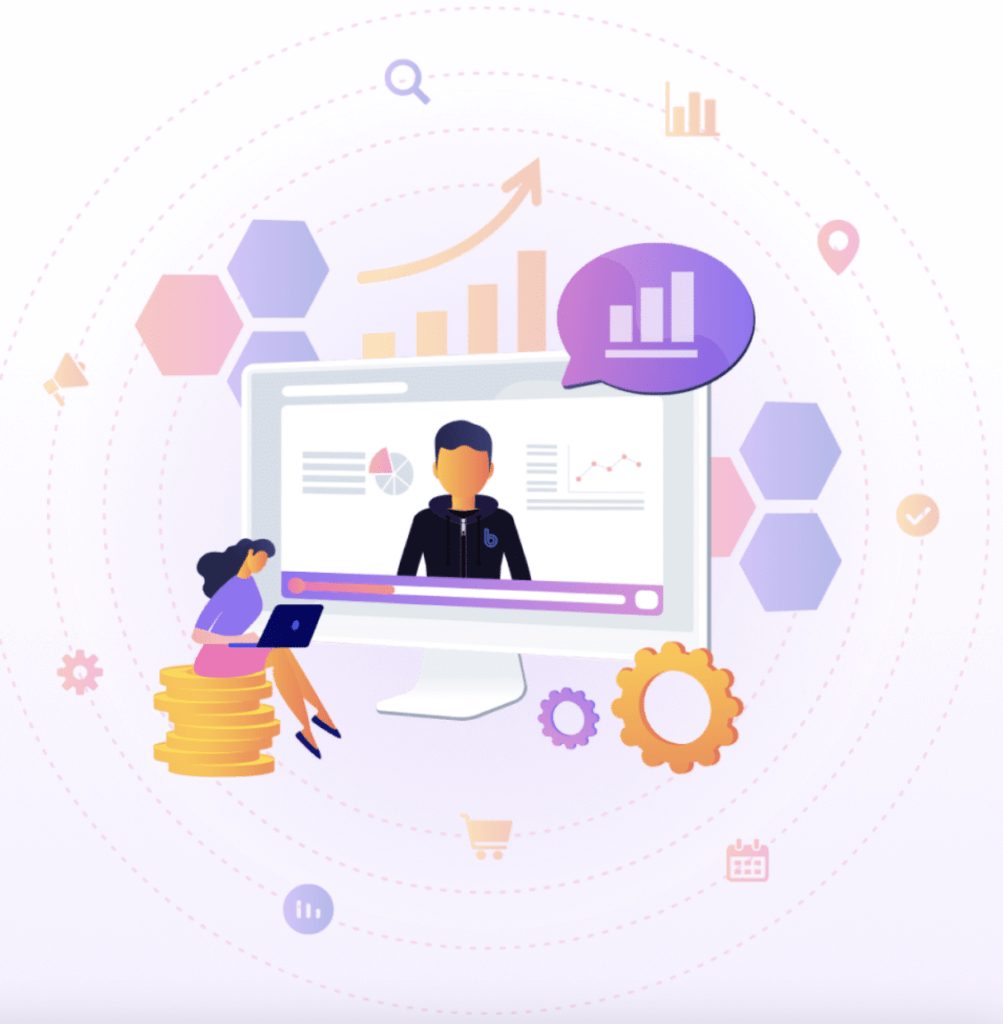 Virtual bookkeeping is a way to expand your financial services in an electronic world. Learn how to become more efficient and optimize your services.
16. M1 Finance
Investing is a great way to make money while you are busy living life. M1 Finance makes it easy because they have combined automation and personalization all in one place. This platform is free for the first year. There are fees after that.
M1 uses intuitive intelligence to help you decide where to invest your money. In addition to investing your money, you can spend it or borrow money all on one platform. They are a private money lender.
You no longer have to manually trade as you set up your investment strategy, and M1 does all the rest for you. You can select to have contributions happen automatically. All you do is sit back and watch your investments grow.
17. Crypto Flipping
Cryptocurrency, or crypto for short, is a payment that can be used online in a digital environment to purchase services and goods. Some companies have issued their own version of crypto called tokens.
You pay for crypto with real currency. You can flip or trade crypto. There are thousands of different types of crypto that are publicly traded.
Many people think of crypto as the currency of the future. A large number of people are buying crypto and holding on to it in hopes that it becomes more valuable.
While crypto is traded, it is not traded on the stock market but on crypto exchanges like Coinbase. You can earn $5 in bitcoin just for signing up for an account.
Coinbase provides lessons and tutorials to help you learn about buying and selling crypto.
Hustle Money Flips
18. Flea Market Flipping
If you are into antiques, flea marketing flipping may be ideal for you. You can go to estate sales, thrift stores, and flea markets to find second-hand items priced cheaply that you can flip for a profit.
It is important to understand what is valuable and what is not. You want to research items to make sure you are paying a low price and that you can turn around and sell it for a higher price.
Flea Market Flipper shows you how to sell a low volume of items for high profit. Their business model is unique in that you focus on what is going to sell for the most money.
The guys behind Flea Market Flipper are pro flippers that have made over $100,000 annually flipping antiques. Their website offers workshops on how to flip antiques to make money and turn a lucrative side hustle into a full-time income.
19. Amazon FBA
FBA means fulfillment by Amazon. This allows you to be an online seller that is able to utilize Amazon's warehouses to store and ship your products. You have the ability to use Amazon's website to sell your items.
Retail arbitrage is when you purchase items at a low or discounted price and then resell them for a profit. It is one of the most lucrative and expansive ways to flip money.
It takes a fair amount of time and effort to know where to find these items and how to sell them at the right price to move them. This is a relatively low-risk way to flip money.
If you are new to retail arbitrage and becoming an Amazon FBA then check out the class available by Theo McArthur. In a matter of 15 hours or so, you will learn how to find the perfect items to sell and how to list them, so they fly off the proverbial shelves.
These videos teach you how to jump-start your retail arbitrage sales by understanding the best way to navigate this market.
20. BookScouter
Many people love books, but they are often not considered when it comes to flipping money. They can be highly profitable, especially when you know what to look for.
The best way to buy books is at a garage sale or yard sale. People usually price a group of books for a couple of dollars, and there could be real gems in the mix.
Many homeowners do not have a real understanding of what books are valuable. After you have collected a haul of books, you must do some research to find out their value.
Even if you can only resell one book for $25, that is a profit. There are many apps that will tell you the value of your book and allow you to sell it on their site.
BookScouter is a great resource for textbooks. Many people discard textbooks or sell them at a low price when they are really worth much more. All you need is the ISBN number, and you can make a lot of cash.
21. GoDaddy Domain Flipping
If you have ever wanted to use a domain name that was not available and later found that another site was selling it for a ridiculous price, then you know there is money to be made with domain flipping.
Basically, you are buying domain names that are highly coveted or could potentially be highly coveted and selling them for a much higher price.
There is not as much money to be made with domain flipping as there once was, but it is still an option. Some companies mistakingly let their domains lapse by not paying the annual fee, and you can swoop in at the right time and pick it up.
GoDaddy is a great place to search, buy, and sell domain names. If you are not sure about domain flipping, they offer valuable resources to get you started.
Find a domain starting at $0.88
I personally like to buy my domains on Namecheap, and then list them to flip on GoDaddy Auctions. It's a super simple process and can be a great way to flip money.


You can see above a domain I have recently listed, we'll have to wait and see if it sells or not!
22. MotionInvest Website Flipping
You can make a lucrative amount of money with website flipping if you know what you are looking for. You also must be willing to put the time and effort into improving the website.
You can purchase a website through MotionInvest and know that it has been through a comprehensive vetting process. Then, you need to add high-quality content and increase its organic search traffic. This will result in the website being valued at a higher price than you paid for, at which point you flip it for a healthy profit.
23. Storage Space
While you may not have considering flipping money with storage space, it is a great and easy way to earn some cash. There are many people looking for a place to store their items for a short period of time.
Think of all the people that are moving, and the time between leaving one place and getting into the next. They have to move into a temporary residence, but there is no room for their stuff.
You can rent out storage space in your home, garage, or warehouse. Basically, anywhere you have space can become a place for storage.
The Neighbor app is a great place to list your storage options for people to rent. You can list your rental space for free and offer people easy access to renting your space.
Stocks & Real Estate Money Flips
24. CrowdStreet
Investing in real estate is a great way to flip money. Real estate typically increases in value over time. Real estate investment platforms like CrowdStreet give you access to opportunities for commercial real estate investment.
This app allows you to compare, review, and choose which deals meet your criteria and goals. CrowdStreet provides access to advisory services and managed funds.
You allow them to handle your portfolio to make investing simple and easy. Investing in real estate is a great way to diversify and earn additional money.
25. GroundFloor
Crowdfunding is a great way to invest in various projects while allowing those in need of money to gain access to it easier than they might otherwise.
The GroundFloor app is a real estate crowdfunding platform. They give short-term loans to investors and home builders for residential property. This allows them to renovate a house to flip or rent it.
This allows you to invest in real estate loans with minimum investment on your part. You, along with others, fund the loan, which you can select for yourself. The site gives you all the information, including the level of risk, about the loan you can fund.
When the loan is paid, you receive the amount you invested along with interest which you can withdraw or reinvest.
26. RobinHood
Flipping stock is a great way to make more money. You can make money stock trading with long-term and short-term investment plans. You have to be mindful of what you buy and sell and when.
You have to be careful which platform you choose to use to flip your stock because it can come with high commission fees.
RobinHood is an investment app that allows you to trade commission-free. You can invest with as little as $1. RobinHood grows with you. You can start small and work your way up to larger investments that have greater risk but also greater reward.
27. WeBull
WeBull is another investment platform that has incredibly low fees to help you make a large return on your investment.
When considering WeBull, you must have some intermediate knowledge of how to trade stock. This is not the best site if you are a beginner.
While WeBull has advanced tools and the interface is easy to use, there is little educational support. You must go into WeBull knowing what you are doing. It provides charts, in-depth and advanced ordering. This is a great platform for trading crypto.
If you signup for WeBull now you can get 2 free stocks when you make a deposit of just $5 – valued up to $2000.
28. DiversyFund
DiversyFund allows you to invest in real estate, especially if you are a nonaccredited investor. You can start with a small amount as low as $500. DiversyFund is a hard money lender.
You will not see returns on your investment for at least three, maybe five, years. This app is intended for more long-term investing. You will not see an immediate return on your money.
There are no management fees, and you have access to commercial real estate. The investment options are limited as you can only invest in the property that is owned by DiversyFund for a hard money loan.
29. Stash
Stash is a simple app to use for investing in stocks. This app makes it incredibly easy to find the stock you want, then buy and sell it.
The Stash app makes it easy to see and track which stocks are undervalued. There are no minimum amounts required to invest. When you signup and make your first deposit, you will get a $5 bonus.
Stash makes it so easy to buy and watch your stock grow; you may be excited to sell it. Keep in mind that when you flip the stock for a profit that you have held for less than one year, you will pay short-term capital gains tax on it. That can be more than 25 percent.
Creative Money Flips
30. NFT's
Non-fungible tokens (NFTs) have blasted onto the scene this year. An NFT is a digital object that cannot be reproduced or replicated. It is an original with its own digital signature. It cannot be traded for something else.
Therefore, an NFT is playing on the idea of scarcity. If there is not another one of this particular digital asset, then no one else can have it, and the value increases.
An NFT can include a myriad of objects, including music, art, collectibles, digital images, videos, and much more. An NFT can only have one owner at a time. You could be that owner.
OpenSea allows you to create your own collection of NFTs. You can create and sell your own or buy them here.
31. Artwork
Art dealers and collectors have made money flipping art for generations. You can flip art and make money by buying and then selling valuable pieces that are popular and in demand.
It does take some cash upfront to buy. It also takes quite a bit of patience to hold onto it until the time is right to sell. You can make a significant amount of money as long as your timing is right.
Perhaps you do not trust yourself to make the right decisions. Maybe you do not want to worry about storing and caring for precious art. Maybe you are not interested in the process at all.
Masterworks makes the job easy for you as this website allows you to buy or sell shares of art instead of the entire piece.
The brains behind the website do all the research to find up-and-coming artists. They buy their work and hold it for a number of years before selling it. You can buy just a portion of the work for a fraction of the cost by just buying shares of the artwork.
When it comes time to sell, you make a profit on the sale, even though it will not be the entire value of the piece.
Money Flipping Scams To Avoid
Any time money is involved, there is sure to be at least one scam. Money flipping is no different and is not immune to scam artists. It is important for you to be aware of the scams so that you do not fall victim to them in your quest to flip money.
Pyramid Schemes
The pyramid scheme has been around for a long time, and they work. They are often referred to as Ponzi schemes. No matter how well-educated people are about them, they still work.
A pyramid scheme is when you pay a fee to get in on the bottom level of an opportunity that is really just a scam. Once you have joined at the bottom and do whatever is required of you to make it to the next level, you encourage others to join you in this opportunity.
In 2019, a total of 60 Ponzi schemes were allegedly uncovered, which involved a collective total of $3.245 billion in investor funds.
The people you enlist pay the fee, and you make money off of them. You keep moving up the pyramid as more rows flow in under your row. You continue to make money off the people below you, as long as there are people there.
Everyone above you is making money off of everyone below them, including you. Sometimes there are legitimate products to sell, but everyone above you makes a cut from your sales just as you make a cut off the sales of the people below you.
Eventually, the people run out and the pyramid collapses. The adage "if it seems too good to be true, then it probably is" is worth keeping in mind when an opportunity like this presents itself.
Cash App Scam
Another way scammers get you is through your Cash Apps. People will reach out to you via your Cash App and promise you a way to get rich quickly.
Do not fall for it. If there is anyone that is promising you money fast without you having to do anything for it, it is a scam.
Cash App – only reply to emails from people and organizations that you know and trust. Cash emails will come from "@square.com," @squareup.com," or "@cash.app".
The scam artist makes claims that they are able to flip money quickly from hundreds of dollars to thousands of dollars. They ask you to message them to find out how.
Typically, the scammer will ask you to send them a set amount of money, and they will invest it for you so you can see the returns they saw. You must remember sending someone money through Cash App is just like handing them cash. You will not see it again.
Social Media Scams
Social media sites are a great way to reach a lot of people. You will see all types of advertisements on social media platforms like Instagram, Facebook, and TikTok. Many times these are legitimate businesses selling a real product.
There are, however, scammers out there, too. These social media platforms are an easy way for scammers to lure people in with get-rich-quick schemes.
They usually claim they are an investor and ask you to send them money, or give them access to your bank account, to invest your money. They can also ask you to put money on a pre-paid debit card and share the PIN with them.
Even if the person that is asking you for this money is a 'friend' on social media, do not believe it. Their account may have been hacked.
Common Scams
There are many other common scams that the FBI is made aware of every year.
These include, but are not limited to:
Advanced Fee Scams – you pay a fee expecting that you will get something of a higher value as a result of your 'investment'.
Charity or Disaster Fraud – this happens when an organization claims to work for a charity or disaster organization. You are donating money expecting it to go to the cause or people in need, and it does not. 
Fraudulent Cosmetics – this is when products are available online. You purchase them thinking you are getting the actual product, but it is fake. 
Internet Auction Fraud – this occurs when there are auction transactions online that have odd requests for payments or irregular behavior. 
Telemarketing Fraud – this happens when people call you and begin to ask you questions, which includes financial information. After you give them so much information, the scammer is able to piece it together in order to empty your bank account or open new accounts in your name. 
FAQs
How do you flip $100 into $1000?
There are a number of ways of how to flip money to earn $1000 from $100. The path you chose depends on how long you are willing to wait for the money to grow. You could invest it in a high yield savings account or in stock. Those options may take a little longer than you would like. You could also take a class that allows you to enhance your skills and create a sound and lucrative business. 
Is Cash flipping legal?
Yes, but it is important to be clear what you mean when you say cash flipping. Often when people see the word flipping, they think of illegal action or an instance where you may be scammed. As long as you are legitimately increasing your cash flow, it is legal. 
How can I double my money fast?
You can open an account on a trading platform like RobinHood or WeBull to make smart investments. You can also purchase items that have a high resale value, such as sneakers. Find them at a lower rate and then sell them for a higher amount. 
How much money do I need to invest to make $3000 a month?
To be able to make about $3000 per month, you are going to have to make a healthy investment. You should expect to invest between $108,000 to $250,000 to see that type of return on your investment. 
How can I legally flip money?
There are many ways to flip money legally. Many were discussed in this article, but you learn how to flip money by renting out a room in your house, work a temporary job, flipping phones, and sell items online. You can also get involved with affiliate marketing and improve your current skills to make them more marketable. 
Is Flipping money on Cash App legit?
No, this is not a legitimate way to make money. When someone is trying to flip money on Cash App, it is a scam. Do not trust it. You should not get involved with it. 
Are Instagram cash flips real?
No, this is not a legitimate way to make money. Any type of cash flipping on Instagram or any other social media platform is a scam. 
How To Flip Money