Disclosure: This post may contain affiliate links. If you click on a link I may make a small commission at no extra cost to you. You can read the full disclosure here.
Last Updated on October 23, 2022 by Chris Panteli
Can't Afford to Move Out
Moving out on your own is one of the milestones that mark your transition to adulthood. Unfortunately, moving out is costly. Rising rent and student debt are keeping more young people from getting their own places.
How do people afford to move out on their own?
If you can't afford to move out then you're not alone. People that manage to flee the parental nest will often formulate a plan that meets a realistic timeline. This will involve using a combination of strategies to increase income, reduce expenses, maximize savings and adjust expectations. The following guide will expand on some ideas that will positively affect your ability to finally move out on your own.
While moving out is expensive, you don't need to live at your parents' house for the rest of your life. Use the following guide to start working toward greater independence and a place of your own.
If you can't afford to move out of your parent's house, you are not alone. About half of millennials lived with their parents in 2020. A few years ago, about 17.8% of adults between the ages of 25 and 34 lived in their family homes. Another 38.5% of young adults live in shared households, such as an apartment with roommates.
Experts claim that some of the following factors are keeping millennials from moving out:
Lack of affordable housing
Increasing rental prices
Higher student loan debt
Stagnated wages
The problem appears to be financial. People struggle to move out because they cannot afford to. The price of real estate continues to increase. Rental properties are becoming scarce, which drives up rental prices. Housing affordability also keeps more people from being able to buy their first homes.
Why Is Moving Out So Expensive
Moving out of your parents' home or a shared household increases your financial obligations. Instead of splitting housing costs or allowing your parents to cover room and board, you will need to start paying for things such as:
Rent or mortgage payments
Utilities
Household appliances and necessities
Transportation
Food
Clothing
Insurance
The average rent per month is close to $1500. Some regions are more affordable while others cost more. For example, the average rent in San Francisco is about $3000 per month. Boston residents pay an average of $2000 per month while people in Houston pay about $1000 per month.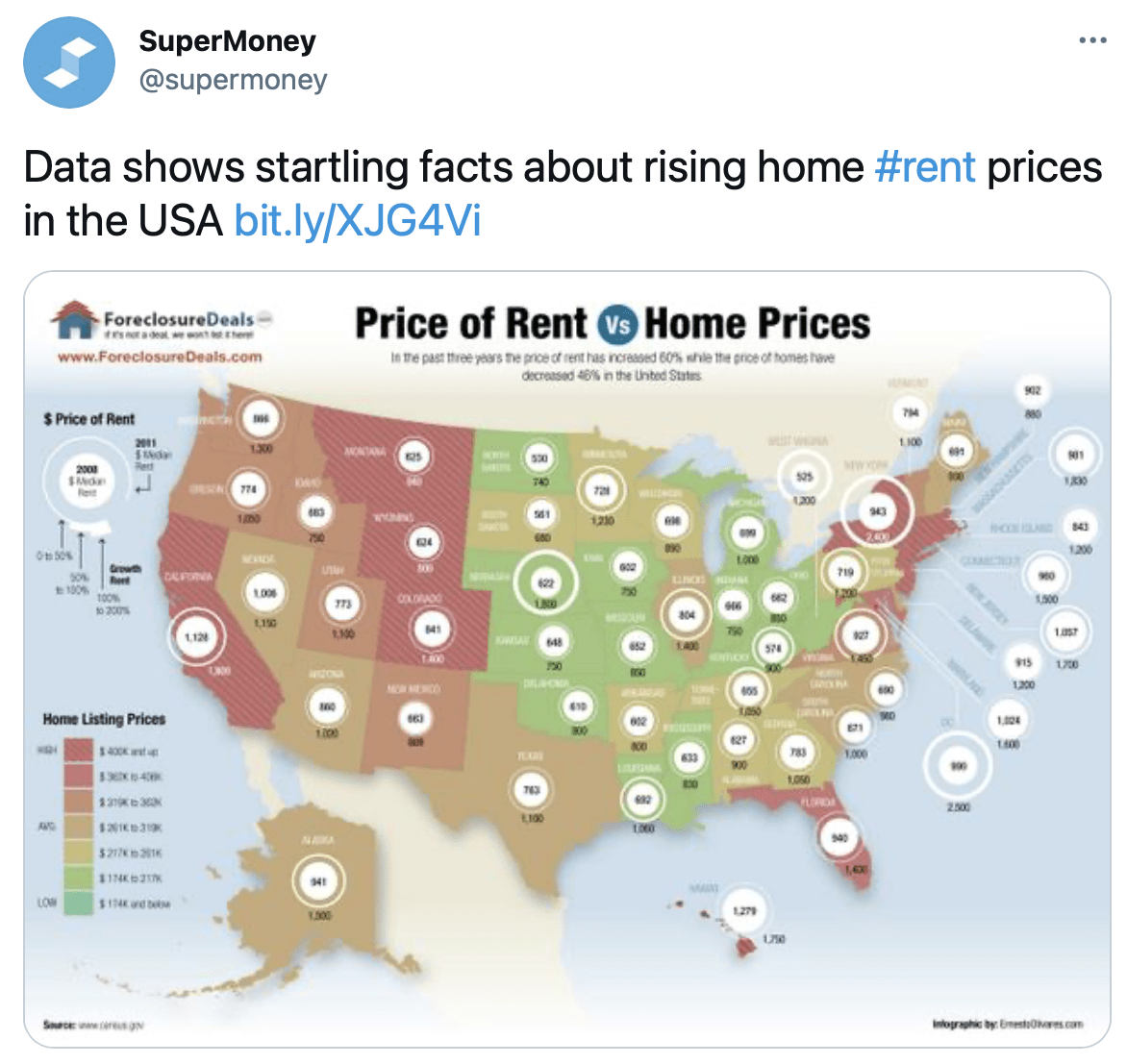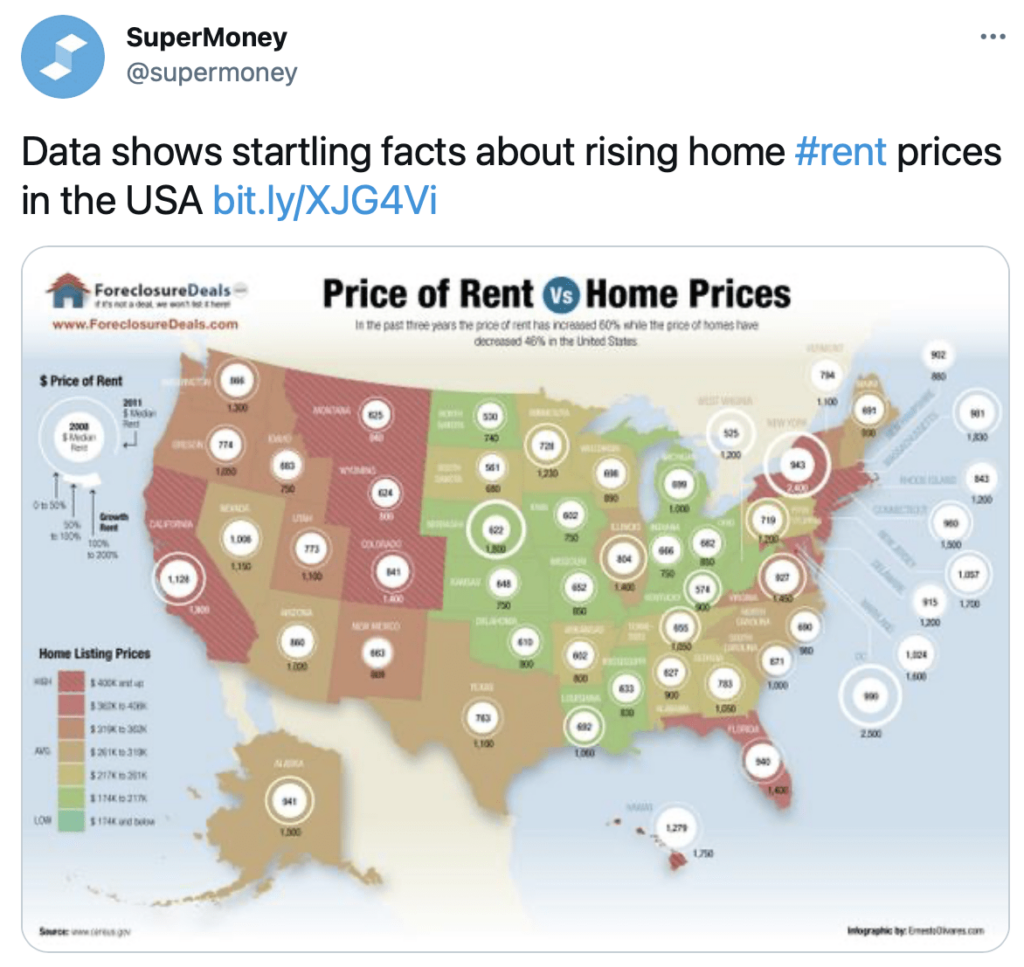 Living expenses vary depending on your standard of living. However, a single person can typically expect to pay over $1000 per month on living expenses other than rent or a mortgage payment. Living expenses include food, transportation, and other essential needs. You may also choose to pay for renter's insurance, which adds to your monthly expenses but provides protection. People also frequently face unexpected expenses, such as medical bills.
Along with higher living expenses, moving out itself is often a costly process. You may need to take time off from work to move to your new place, which limits your earnings for a short period. You may also need to hire movers and buy essential items, such as furniture.
10 Ways to Finally Move Out on Your Own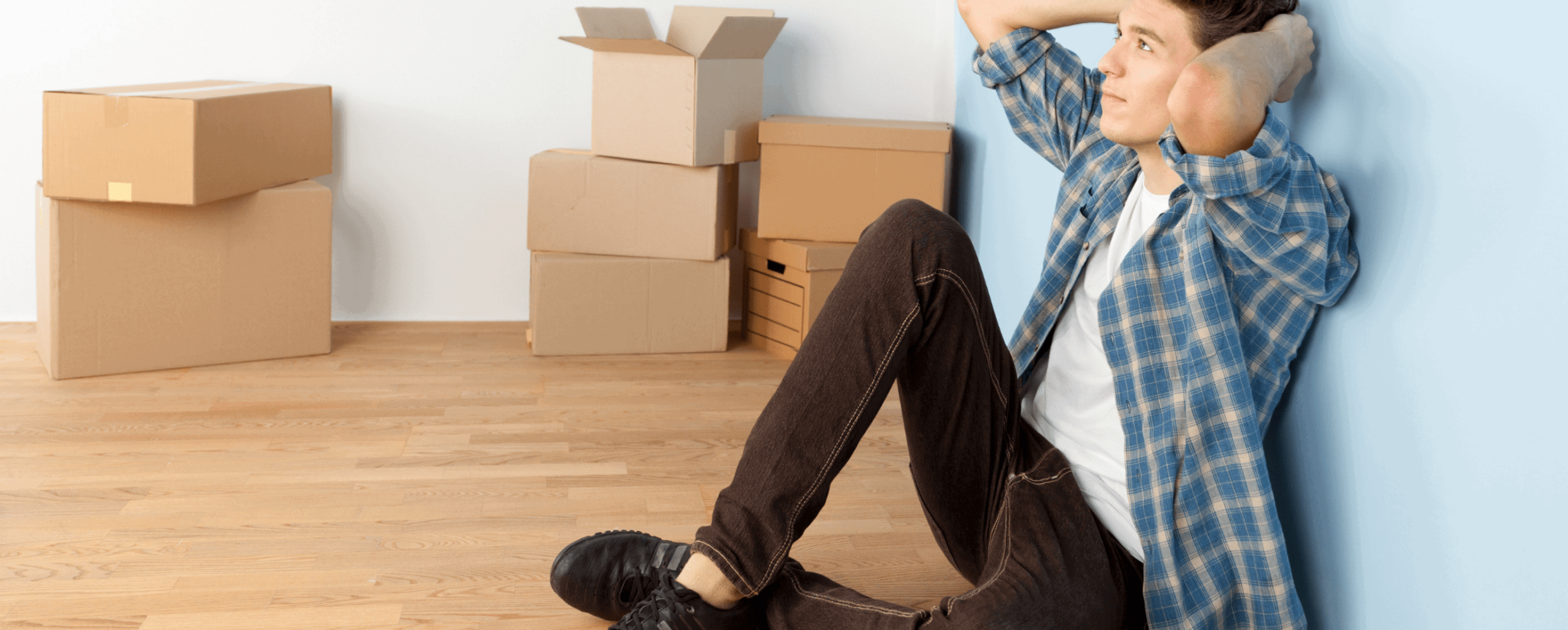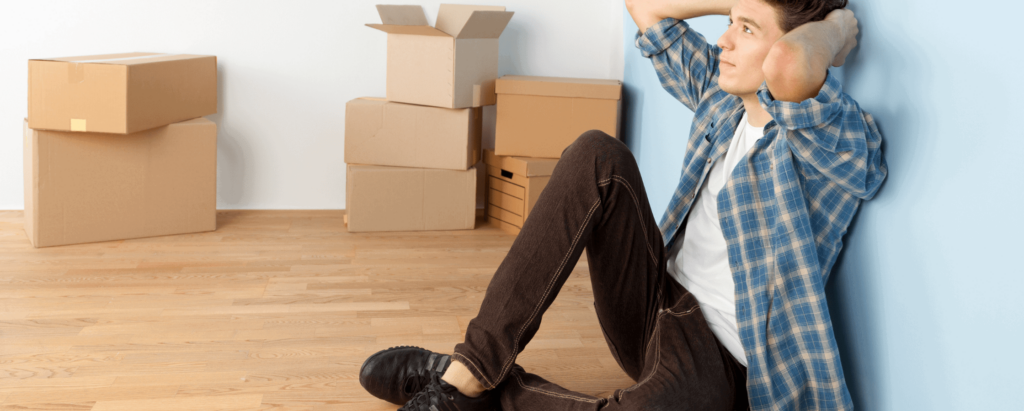 So, how does a young person move out when they cannot afford to? You need to cut back on spending and increase your savings until you have enough funds to manage life on your own. Here are 10 ways to start working toward moving out on your own:
1. Set Your Budget
Setting a budget helps you avoid overspending, allowing you to save more money for moving out. A basic budget is determined by subtracting your monthly bills from your monthly income. You then set a spending limit to save more of the remaining money.
For example, if you bring home $2500 per month and pay $1500 for rent and essential bills, you have $1000 left to work with for the month. The remaining $1000 covers food and other living expenses. A budget of $600 per month on living expenses allows you to save $400 per month.
If you're a fan of good old-fashioned pen and paper, then considering using my awesome Budget Planner. It tracks all income and expenses to provide a better view of your financial situation. Other features include a daily expenses tracker, a debt payment tracker, and even an entertainment fund tracker to help you stick to your budget.
Beautiful

165 Page Budget Planner

Printable
Do you feel overwhelmed when it comes to organizing your finances? With this incredible 165 Page Budget Planner Printable you can take back control of your money, keep on top of your budget and totally rock your finances; stress-free!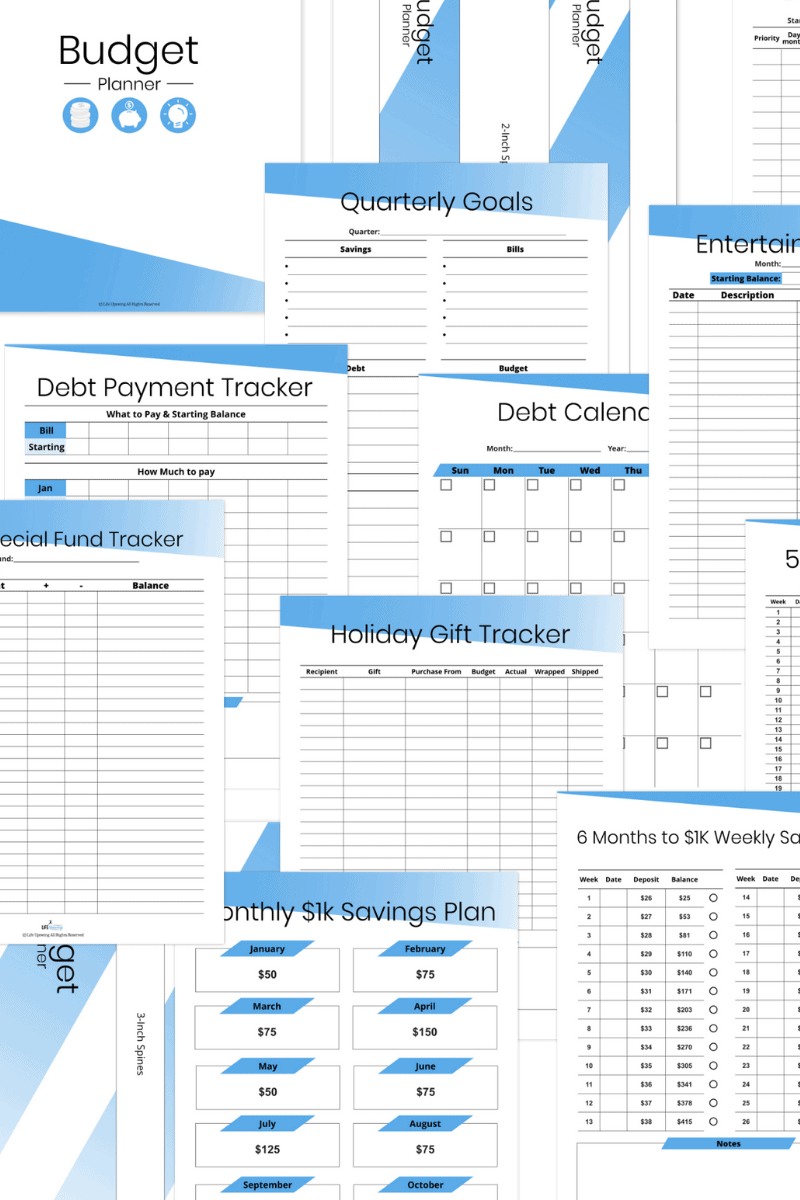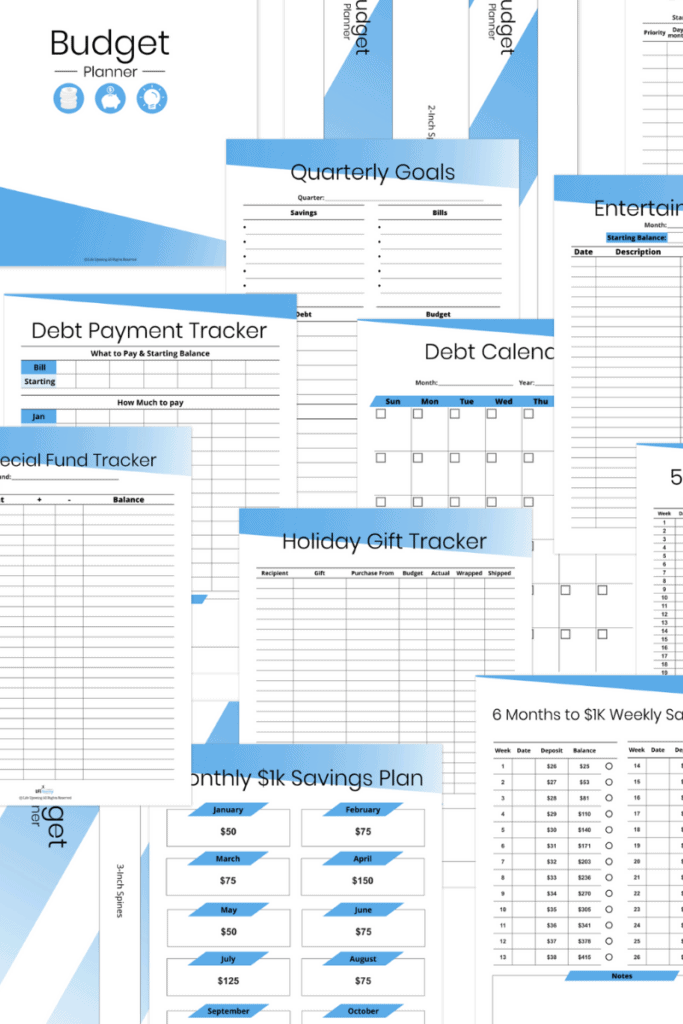 You can also use the planner to set financial goals, such as saving enough to move out. It offers a simple solution for keeping a better eye on your finances.
Set a monthly budget for your current living situation. If you live with your parents, your current expenses are likely incredibly small, even if your parents make you pay rent. However, most parents do not give their children a free ride. You may still pay for food, car insurance, and other expenses.
Setting a budget now prepares you for life after you move out. Train yourself to monitor and limit your spending while you still have your parents to fall back on.
2. Cut Your Expenses
Cutting your expenses is the fastest way to save more each month. Create a list of each expense, such as food, phone bill, Internet, car insurance, credit card payments, and online services. Start by cutting unnecessary online services. The average American subscribes to four streaming services and pays about $47 per month. If you live at home, you may not need separate streaming subscriptions. Use your parents' accounts and save money.
If you pay for a phone and Internet, adding a line to your parent's plan may be cheaper for everyone. If a family plan is not an option, search for the cellphone provider with the best price. Shopping around for the cheapest car insurance may also cut your expenses.
Cut back on dining out, takeout, and entertainment. You can easily spend $20 on a single meal delivered to your door. Getting a sandwich from the fridge is much more affordable. You should also avoid unnecessary spending, such as random online purchases.
Maintain a relatively tight budget by only buying essential items. Whenever you are tempted to buy something, remind yourself that moving out of your parents' home is the priority.
3. Automate Savings into a High-Yield Account
Putting your paychecks into a high-yield checking account helps you automate your savings. Your money continues to earn money. High-yield checking accounts provide all the features of a standard checking account but with higher interest on your deposits. You can also find high-yield accounts through online platforms, eliminating the inconvenience of opening a bank account at a local branch.
For example, Unifimoney allows you to open and manage your checking account from a mobile app. The company also offers savings-level interest rates, with a current rate of 0.20% APY. You can still access your money, write checks, and remotely deposit checks.
Tap twice to load then open Video...
The account also includes the option to automatically deposit your earned interest and additional funds into your investment account. As with most checking accounts, a Unifimoney account comes with a debit card. You can make free ATM withdrawals and complete online purchases.
The average interest rate for checking accounts from major banks is about 0.01% APY. Switching to a high-yield account with 0.20% APY could help you earn a few extra dollars each month.
Recommended: Unifimoney: Ultimate Review
4. Maximize Your Savings
After setting a budget and cutting your expenses, you should have money left each month for savings. Using a cashback service could help you maximize your savings with minimal effort.
For example, Ibotta allows you to earn money when you buy specific products from top retailers. The process is simple. You download Ibotta, find offers on products you need, and get cashback for your purchases.
Ibotta allows you to get money back on a wide range of items from online and in-store retailers. However, you should avoid using it as an excuse to spend more. Only look for offers on items that you need instead of items that you want.
For example, before shopping for groceries, check Ibotta for offers on the items on your grocery list. You may also find offers on clothes, pet supplies, and other essential everyday items. Ibotta partners with over 1500 brands and retailers, including Home Depot, Domino's Pizza, Petco, Lowe's, and hundreds of grocery stores. You can use a browser extension for online shopping or a mobile app for in-store shopping.
The cashback is credited to your account after you submit a receipt. Most users receive the cashback within 24 hours. After earning cashback, transfer the money to an external account, such as a high-yield checking account or a saving account emergency fund.
5. Manage Your Money
Managing your money allows you to see where it is going and how much you are saving. You can set specific goals and track your wealth to find more ways to save money faster. However, managing your money is difficult when you have multiple accounts.
Personal Capital streamlines money management. You can link all your accounts and track everything from a single dashboard. Using Personal Capital consolidates access to your financial accounts, giving a secure site to check your finances across all accounts. You also receive a free analysis to help develop a personalized plan for reaching your financial goal of moving out.
Personal Capital
What are you going to do with all that extra money? Personal Capital is the smart way to track and manage your financial life. Have all your accounts in one place, plan for retirement, budget, and save smarter! And it's FREE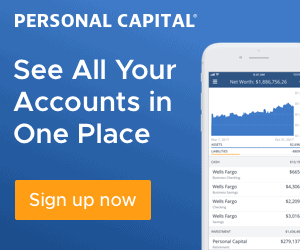 You can also continue using the tools provided by Personal Capital after you move out. The financial tools include an investment checkup, savings planner, retirement planner, and fee analyzer.
6. Make Easy Money
The Internet is full of ways to make easy money, including earning money by shopping online. Signup with Swagbucks to start earning. As with Ibotta, Swagbucks offers a simple way to earn money online. However, instead of earning cash, you receive points that you can redeem for gift cards to retailers such as Amazon and Walmart. You can also get cashback to a PayPal account.
You earn points for every dollar spent at over 1,500 retailers. You can also get points by completing surveys, browsing the web, watching videos, and playing games. Save the points until you have enough for a gift card. Use the card to buy essential items to cut down on your monthly expenses. For example, if you get a gift card to Amazon or Walmart, you could use the funds for bathroom supplies or clothes instead of a new movie or book.
Get $5 For FREE Right Now
Signup to the greatest rewards platform on the internet and earn a $5 welcome bonus…
Earn more with cashback on all your purchases, watching videos, playing games, and taking surveys. Some users can make an extra $200+ per month!!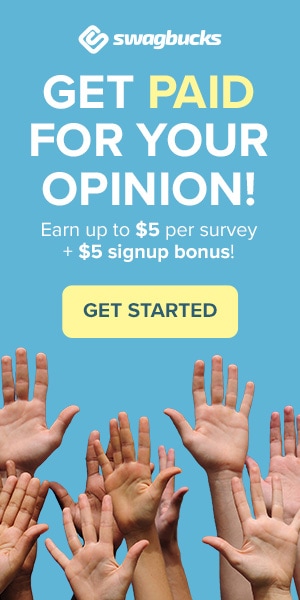 Spending a few minutes browsing Swagbucks throughout the day could earn you an extra dollar or two. That adds up to $30 to $60 per month, which may cover one or more of your expenses, such as your phone bill.
7. Develop A Side Hustle
Side hustles offer a way to earn extra money with minimal commitment. However, they may require a little more time compared to Ibotta and Swagbucks. Depending on the side hustle, you may need to devote 10 to 20 hours per week. Some side hustles require you to complete specific tasks each day while others are completely flexible.
The most common side hustles are jobs that you can complete online, such as:
Freelance writing
Data entry
Graphic design
Web design
Online side hustles eliminate the need to drive anywhere. You just need a laptop or computer and a good internet connection. Common sources for online jobs include Fiverr, Upwork, and Freelancer. Data entry and freelance writing are often the easiest to get into with no experience.
If you have a vehicle, you may earn a little more from side hustles in your local area. For example, you could drive for a delivery service such as Instacart, Uber Eats, or DoorDash. Those jobs tend to pay at least minimum wage.
Dog walking and pet sitting also provide access to easy money. You can find clients using mobile apps, such as Care and Rover. You connect with verified clients in your area, arrange dog walking or pet sitting services, and get paid through the app.
A side hustle is unlikely to replace the need for a real job. However, if you are still searching for a full-time job, a side hustle can provide a temporary fix. Put as much time as you have available into your side hustles to maximize your earnings now. You could even start your own business alongside your full-time job:
A Business Idea - You Can Start Today - Potential Full Time Income
Tap twice to load then open Video...
Take advantage of living at home with fewer expenses and cheap or free room and board. Use this time to save as much as you can, as saving will become more of a struggle after you move out.
8. Set Realistic Goals And Timeframe
Depending on your monthly income, student loan debt, and expenses, you may not be able to move out in the next month or two. Give yourself a realistic timeframe to avoid placing too much pressure on yourself.
You should set the initial timeframe based on how much you expect to need to move out and how much you can save each month. For example, if you determine that you need $6000 to move out and can save $500 per month, you may save enough in about 12 months. However, adding a few months to the timeframe can give you more leeway in case you do not stick to your budget for an entire year.
You may also want to tie the timeframe for moving to another goal, such as paying off your credit card debt or landing a job in your chosen profession. Setting a realistic goal for your monthly savings and budget is also important. You are less likely to stick to your budget if it is too tight. It becomes easier to justify additional spending after you already surpass your budget for the month.
9. Refinance Debt
Debt can get in the way of moving out as the minimum payments may eat up too much of your monthly income. You should always prioritize paying off high-interest debt with the money that you save. Now may also be a good time to consider refinancing your debt. Credible provides a convenient way to compare rates from multiple lenders in just minutes.
You can compare lenders to refinance debt from:
Student loan
Personal loans
Credit cards
Home loans
Using Credible to check rates is completely free and a great way to get the best deal when refinancing your debt. Refinancing works best when you have better credit compared to when you opened the loan or credit card. You may also benefit if you opened the account at a time when interest rates were higher.
For example, the average interest rates for personal loans range from 3% to 36%. Any reduction in the interest rate results in lower monthly payments. However, you should continue to pay the same amount each month to pay down your debt more quickly.
For example, you currently pay $127 per month on a $5000 loan with an 18% interest rate. After refinancing with a rate of 10%, you may only need to pay $106 per month. Continuing to pay $127 applies an additional $21 per month to the balance of your loan, helping you pay it off more quickly.
10. Automate Utilities Savings
The final tip for preparing to move out is to automate your savings on essential bills using Truebill. Utilities and other monthly bills may take up a large portion of your income. Truebill provides a simple solution for paying less.
It automatically scans your bills to find potential savings. You can save on cell phone bills, cable bills, and other monthly payments. Along with saving on bills, Truebill comes with extra features for helping you manage your finances. For example, you can track your credit score and access your credit report.
Lenders often evaluate your credit risk based on your FICO score:
740 to 850: excellent
680 to 739: good credit
620 to 679: fair
550 to 619: poor
300 to 549: bad
If you have poor or bad credit, making paying off debt your focus. Attempting to improve your credit score before moving out may increase your chances of finding the right apartment or getting approved for a home loan.
Do you want to make some

REAL MONEY

?
If you want to pocket commissions and make money while you sleep, then you can with this breakthrough software.

Using the incredible "Sleep-Sales Technology" you could have everything up & running BEFORE you go to bed tonight.

Alternatives To Moving Out
Moving out as soon as possible is not always the best option. Instead of rent payment for a place of your own, you could continue to live with your parents and grow your savings. A few extra years living at home may not be that bad, as you can put extra money toward your future.
Giving yourself more time may make it easier to ensure that you can handle the increased financial obligations of moving out. You can use the money that you save to pay down debt or build an emergency fund.
You could also put the money towards a deposit on a house in the future. Having more money available for a down payment increases your ability to get approved for a home loan. You are also likely to end up with a lower monthly mortgage payment, which helps you deal with additional housing costs, such as closing costs on the mortgage for your new home.
FAQs
How much money should you have saved before moving out?
The amount of money needed to move out depends on a variety of factors, starting with your future living situation. The typical apartment lease requires tenants to pay the first and last months' rent in advance.
Your landlord may also require an additional security deposit. As the median rental cost in the US is about $1500 per month, you may need at least $3000 to cover your housing. Keep in mind that rent may be more expensive or cheaper in your area. 
Along with housing, you need to cover your future living expenses. You can expect to spend about $1000 per month or more on utilities, food, transportation, and services, such as phone and Internet.
Is $5000 enough to move out?
$5000 should be enough to move out and cover one or two months of living expenses, depending on how much you pay on rent. However, you need reliable monthly income and a budget to continue covering your expenses.
How can I move somewhere with no money?
Moving somewhere with no money is an uncommon scenario. You need a roof over your head, which costs money. A temporary eviction moratorium is in place in most states due to the coronavirus pandemic. However, the moratoriums will eventually expire. You cannot expect to live anywhere for free.
You could try to stay with friends, relatives, or other family members. If you are a child of divorce, you could switch to the other parent's house. However, couch surfing is not a suitable long-term solution. Another option is to look for a job as a property manager that offers free or discounted rent. You may need to collect rent from tenants and handle their complaints but can save on housing.
If you must move immediately with little or no money, you may be able to get a personal loan or open a new credit card. However, adding more debt may make it more difficult to cover your monthly expenses.
What do you do if you can't afford to move out?
If you cannot afford to move out, continue living with your parents to save more money. You could also go back through the steps discussed to maximize your savings, such as avoiding taking on more debt and cutting your expenses.
Moving out with a roommate may provide an alternative to living with your parents. However, sharing an apartment or rental home comes with extra challenges, such as ensuring that everyone pays their share of the rent and utilities.
The bottom line is that moving out requires money. Before moving out, you should have a steady monthly income and a budget to meet your financial responsibilities.
Can't Afford to Move Out