Disclosure: This post may contain affiliate links. If you click on a link I may make a small commission at no extra cost to you. You can read the full disclosure here.
Last Updated on October 23, 2022 by Chris Panteli
Form Filling Jobs
We definitely need to get one thing straight.
If you search Google for "form filling jobs without investment jobs" (or something similar), you will get yourself into a world of bad information and scams. There are hundreds of online form-filling jobs on the internet; however, there's always that annoying fine print; absurd tax cuts, unreliable payment, or hidden costs.
What are form-filling jobs?
Form-filling jobs are those that require you to type data onto online forms and collect information by copy and pasting data from various sources and websites. These data entry jobs can be performed at home and online and consist of typing and completing the details of various forms and databases. There are a lot of form-filling jobs out there. These jobs can be done from home and they pay relatively good money for very little work. The companies who need workers for these jobs send you emails and you fill out the forms and send them back. You get paid for each form you fill out. The more forms you fill the more money you're paid. It's really pretty simple and not too time-consuming.
If you have explored the internet searching for authentic form-filling online jobs without investment but have yet to come across legit jobs, today is your lucky day as I have made a comprehensive list that will definitely help you out. There are tons of opportunities available that entail online form-filling jobs with daily payment and free registration.
This article will talk about the mandatory requirements, earning potential, and numerous platforms where you can find authentic form-filling jobs.
What Are Online Form Filling Jobs Without Investment?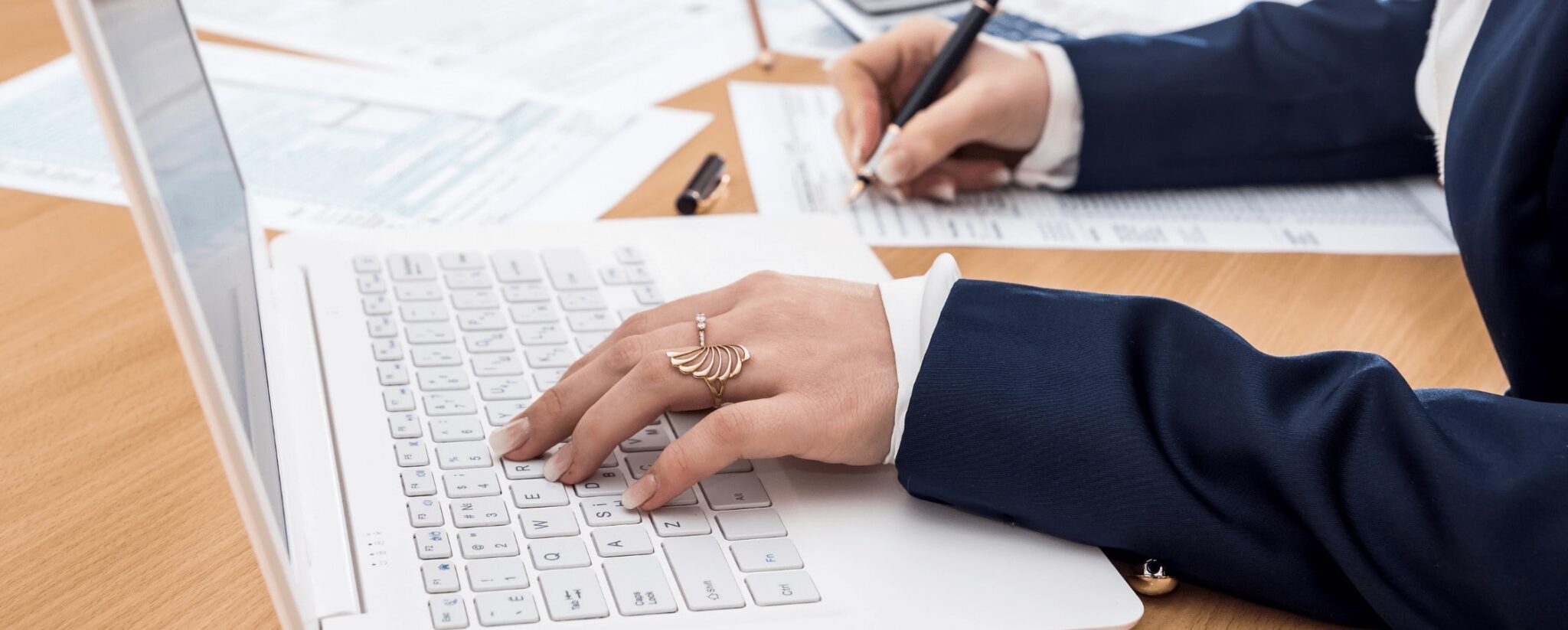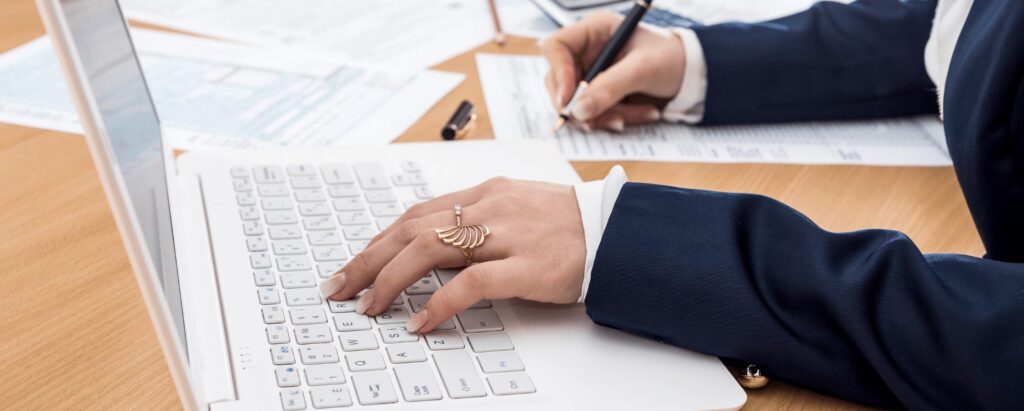 Before we start off, let's take a look at what online form-filling jobs without investment actually are.
As the name might make you think, you will spend your time filling out online forms for companies, and in exchange, they will pay you for it.
But then what does "without investment" at the end of the title mean?
Even though there are a number of online form-filling jobs available, all of them aren't free. This means you will have to pay some kind of a registration fee – basically an investment from your side.
Well, it's highly likely that these jobs are scams.
Certain companies are going to charge you a fee in exchange for providing you with the forms to complete. However, many of them are scams. While there might be genuine companies that ask you to pay a membership fee, keep in mind that the internet is filled with several online form-filling jobs that don't ask for an investment. Thus, there's really no need to pay for something that you can do for free!
Form filling is quite straightforward and easy. All you have to do is receive the forms from your company or client and fill them in.
It's basically a data entry job, and it takes less than a minute to do. Every form should be a single page, fairly similar to what you fill on the internet.
Certain companies might even provide you with free form-filling software to work with. This way, you can reduce the time needed to complete these jobs and boost productivity. Just think about all the forms you can complete and the money you can earn.
Recommended: 19 Genius Jobs For Lazy People
How To Start Filling Forms Online?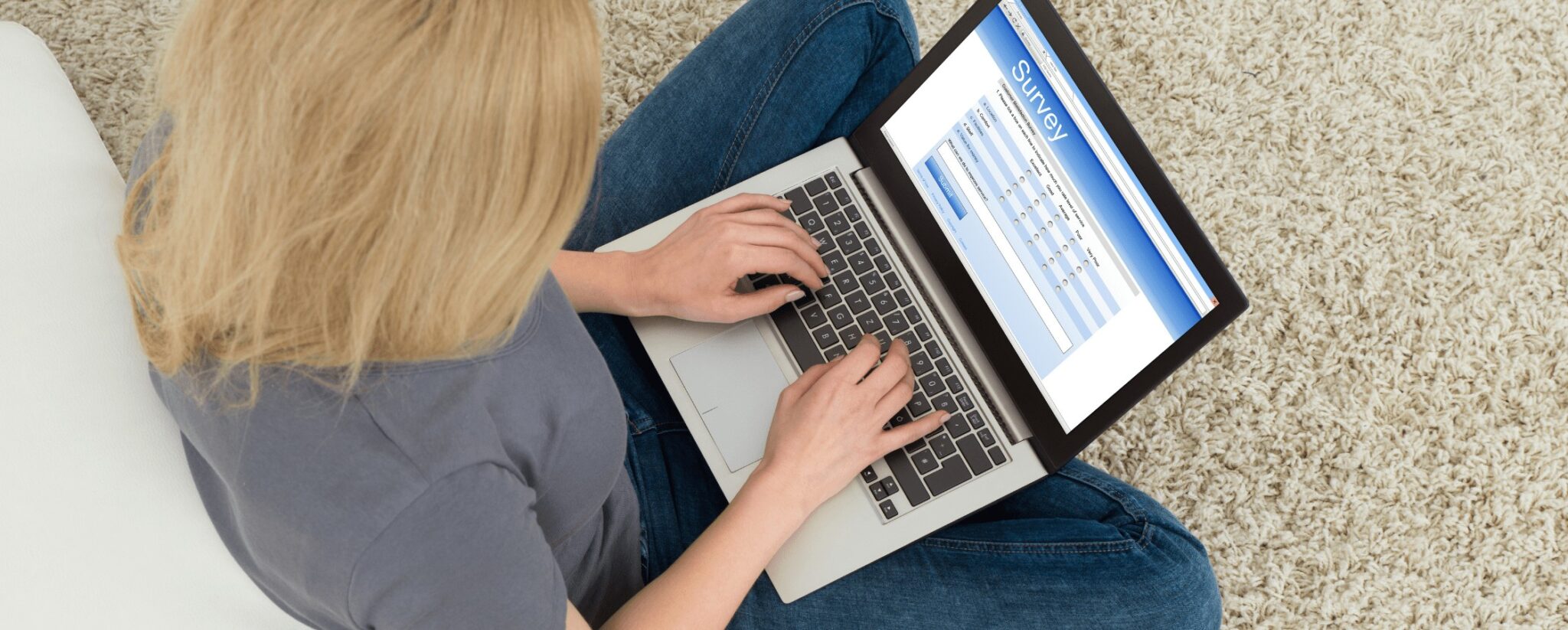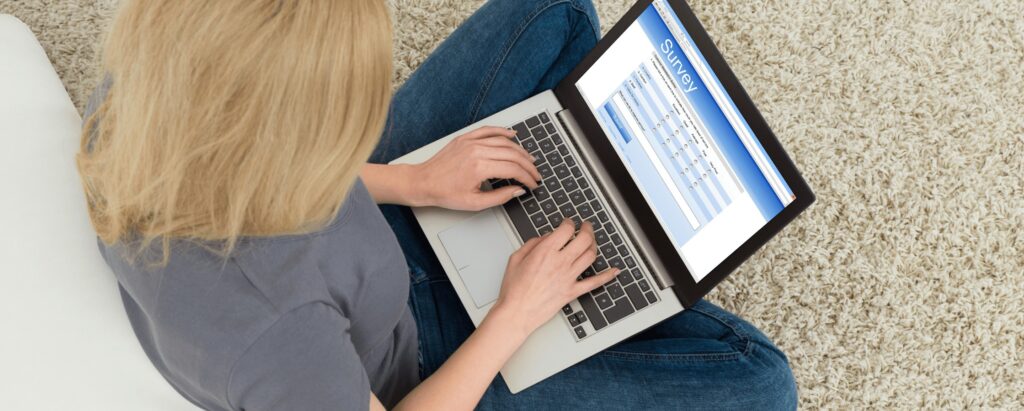 Many of you here will meet the primary requirements of this job as all you need to have is:
A laptop or computer
A strong internet connection
Basic knowledge of how to use the computer
Speedy typing skills
Browsing the internet
Opening websites
Literally, that's it!
If you have all the things and information listed above, you are one step closer to starting your journey of form-filling jobs with daily payment.
You might wonder if you need to know how to use the software? I did talk about form-filling software earlier but don't worry. This software is pretty simple to use and comes with its own set of instructions.
Most of the time, the companies are going to give you the software they work with to make your job easier.
Benefits of Online Form Filling Jobs
Online form-filling jobs are one of the simplest and easiest jobs that you can do from home.
Companies tend to pay a good amount of money to have you fill out forms as there are just so many of them to fill. The internet is flooded with content, and I'm sure that you have filled out a couple of forms in a day.
Taking surveys, registering emails, signing up for newsletters – these are all some kinds of forms. Large companies need data, and for that, they need forms; this is where you come in.
But it's not just companies out there that require people to do data entry work. Small business owners and even ordinary people need assistance in filling out forms. You can fill out IRS tax forms, legal forms, medical forms, etc.
You help them save their time, and since time equals money, they are willing to pay you for the privilege of having more time. Thus, it's not just an easy task but also an excellent way to earn money quickly.
How Much Money Can You Earn Through Form Filling Jobs?
This completely depends on the company you work with or the rate you set. Each company is going to have a base price on how much they are going to pay you. This can be determined by the following factors:
The number of forms you fill in a specific time period or
If they recruit you as a freelancer (in this case, your hourly rates are going to apply)
When searching for online form-filling jobs without investment on job portals, you might get paid depending on:
At your hourly rate,
Clients' budget for the project
Number of forms you can complete
I know this might sound quite vague. Thus, after scouring the internet and reviewing multiple websites, I have concluded that you can earn anywhere from $0.20 on the lower side to $6 for every single form that you fill out.
More details about companies that are hiring, along with the rates they offer, are given below.
Another great thing about this job is that you have total and complete freedom. You can turn this into a full-time job or a side hustle as you like.
The work you do and the project you pick will dictate the time you need to spend and the money you will get at the end of the day.
10 Trusted Online Form Filling Jobs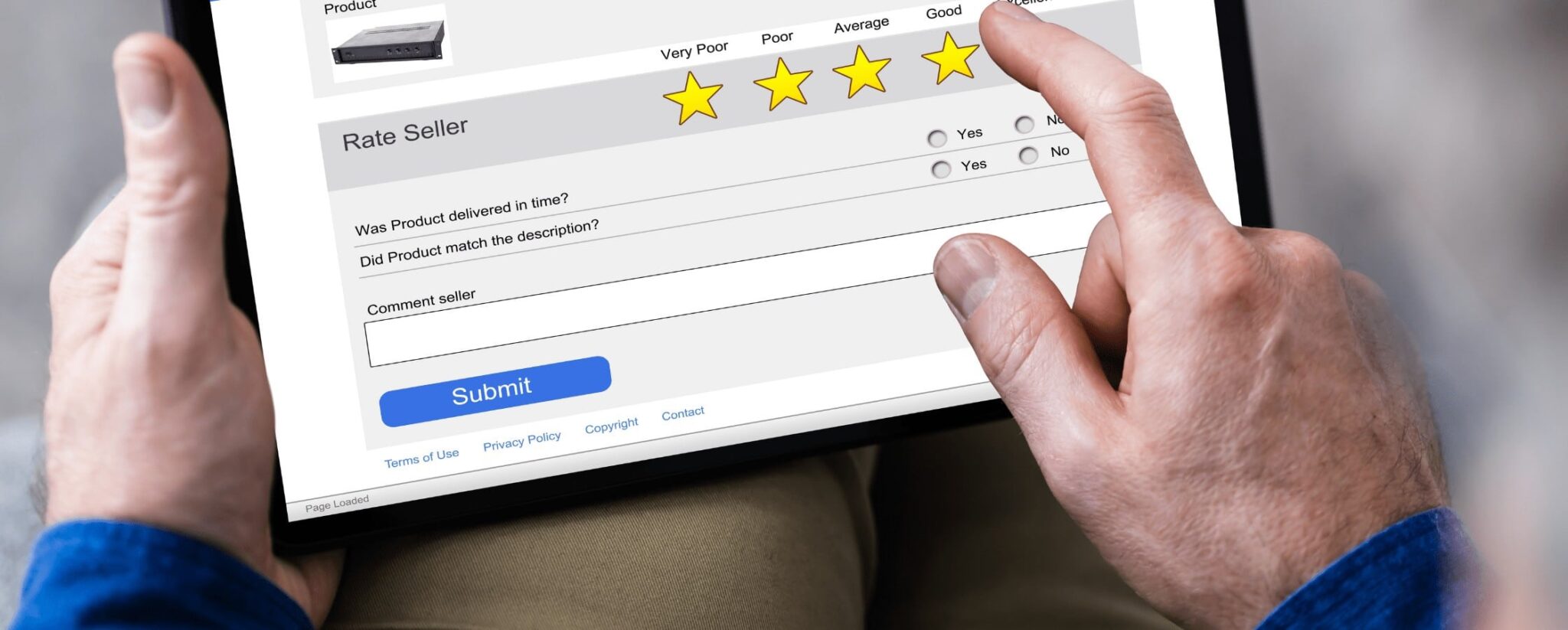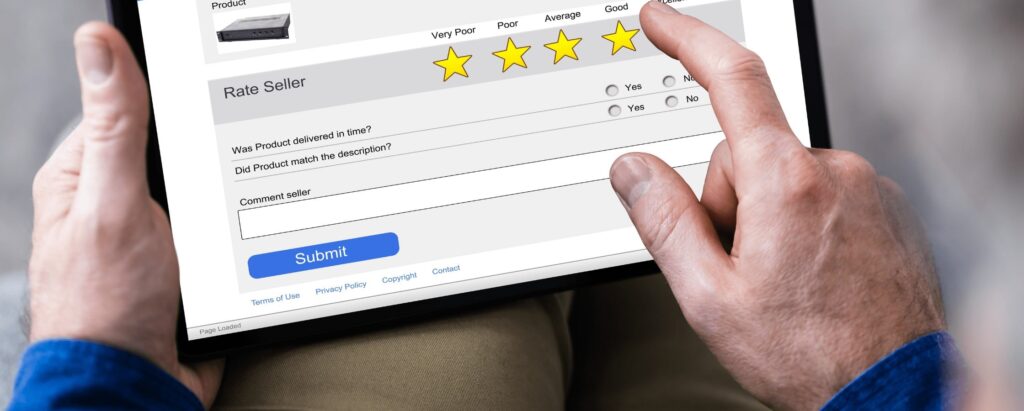 Now it's time to get into the heart of this article. Where to find authentic online form-filling jobs?
1. Fiverr
Fiverr is one of the leading sites online for freelance jobs on the internet. You can get all kinds of jobs on Fiverr – from design to copywriting too, you guessed it right, online form filling.
The best thing about Fiverr is that you aren't restricted to form-filling jobs. You can even advertise proofreading, freelance writing gigs, freelance translation services, virtual assistant friend services, or any other kind of job that matches your skillset. In fact, there are many freelancers who earn money just by talking to lonely people.
To start earning on Fiverr, all you need to do is:
Set up your profile
Create packages and advertise your services to potential clients.
You can either search through the database for clients or sit and wait to be contacted by potential customers who are interested in availing of your form-filling services.
Keep in mind, that the more services and packages you offer, the more money you can make.
One of the best things about Fiverr is that you can set your own rates. You can either charge per form, per hour or make your own unique package. Just make sure to set your rates according to your experience. In case you approach a client yourself, you will need to meet their asking price.
Try to garner as many good reviews as possible. Also, in order to get your first few clients, you might need to start with lower rates.
2. FlexJobs
FlexJobs is hands down one of the most trusted and well-known sites in this niche. The platform has been around for nearly 14 years, so they are a trusted and reputable source. All the jobs posted on FlexJobs are checked thoroughly by editors to identify any dodgy listings or scams.
The platform specializes in all kinds of home-based jobs and remote work and provides jobs from all across the globe – including full-time, part-time, freelance, and contract-based positions. A lot of these are online form-filling jobs with free registration.
Listings are updated every day. Thus, you can always find new jobs to apply for with pay rates that vary from $0.20 per form to $40.
FlexJobs recently introduced a new plan. But before that, the platform did charge a monthly fee. However, this wasn't a scam. The fees were to cover the cost of the manpower required to review and pick the right jobs. This way, you can successfully avoid and steer clear of scams. If you don't get a job or are not satisfied with the platform, you can ask for a full refund.
The trick to finding form filling and data entry jobs online is that sometimes they go by different names. For instance, a quick search on FlexJobs brought up a "Grants Coordinator" position. Duties encompass filling out grant proposal forms and preparing them for submission for $18 an hour (along with reimbursements for gym membership fees). That doesn't sound bad!
3. LinkedIn
LinkedIn is the world's top business social site. Therefore, it is one of the best places to search for online form filling jobs without investment.
Almost every professional these days has a LinkedIn account! It's an excellent way to connect with potential employers, and other businesses and stay in touch with old colleagues without adding them to your personal social networking profiles.
In order to start with form-filling jobs, simply head over to LinkedIn and log in or create a profile if you don't already have one. Then, in the search bar for job postings, type 'online form filling jobs,' and there you go – a list of companies will come up that are in need of your form-filling services.
You can apply to these jobs by submitting your CV or uploading it directly from your computer.
The pay rates for jobs you come across on LinkedIn depend on the company you work for. Since LinkedIn is one of the most well-reputed job sites in the world, you can expect to earn slightly more than Fiverr, perhaps.
From what I have seen, there are companies that have posted job listings ranging from $95 to $500. For instance, a particular job vacancy on LinkedIn advertises a salary of $180 to $350 per month. Another vacancy said they would be paying anywhere between $470 and $1,200 per month. Moreover, some positions even offer a 401(k) along with full benefits.
Also, keep an eye out for similar positions with different names. For instance, I came across a promising form-filling job with the title "Submissions Associate."
Sometimes you just have to do a little extra digging.
4. Webpay Online
Webpay Online is a company that offers online form-filling jobs along with free registration. The best thing about Webpay Online is that they make the companies pay the service charge – this is great news for all the freelancers.
Webpay Online boasts of at least 1500 requests from companies that require forms to be filled. It presently has over 2500 jobs in line. They are always searching for individuals to help fill out forms.
Once you sign up, Webpay Online will give the list of all forms and include details that you need to input in those forms. You can complete as many forms as you can.
Note that you need to be 18 years or above in order to work with them.
The money you earn from Webpay Online depends on the service plan you register for. When you sign up with this platform, they are going to assign various packages, and every package will include a quota of articles along with the price you are going to be paid.
Within 24 hours of registering, you are going to get your job details along with complete guidelines on how to proceed with the forms.
To make sure you get paid, you will have to fill out at least 100 forms every month. If you submit less than 100 forms in a month, you won't get paid for that particular month.
5. Upwork
If you're a freelancer, I'm sure you have heard of Upwork. But if you haven't heard of this platform, here's a complete breakdown of what it's all about.
Upwork is a job board for freelancers. It connects individuals with enterprises so they can perform business.
No matter what kind of a job you're looking for, Upwork is bound to have it. This applies to online form-filling jobs with free registration.
Upwork is highly trustworthy, and you can be confident that there are several trusted form-filling jobs on the platform. Plus, if anything goes amiss, you can always contact the support team to fix the problem.
Getting started on Upwork is quite simple and straightforward. All you need to do is:
Use your email to register for free (Upwork does have a paid membership option. However, it's not necessary to use that option)
Create your profile
Fill in all the required details
Verify your identity
Set up your preferred payment method
Search for jobs.
At Upwork, you can set your own hourly rates. However, the money you actually end up earning depends on the project you pick and the client's budget. For instance, the job listed below on Upwork pays $5 to $7 per hour to extract information from physical forms and fill them in on Excel. Nevertheless, you can expect an average of $5 to $10 per hour.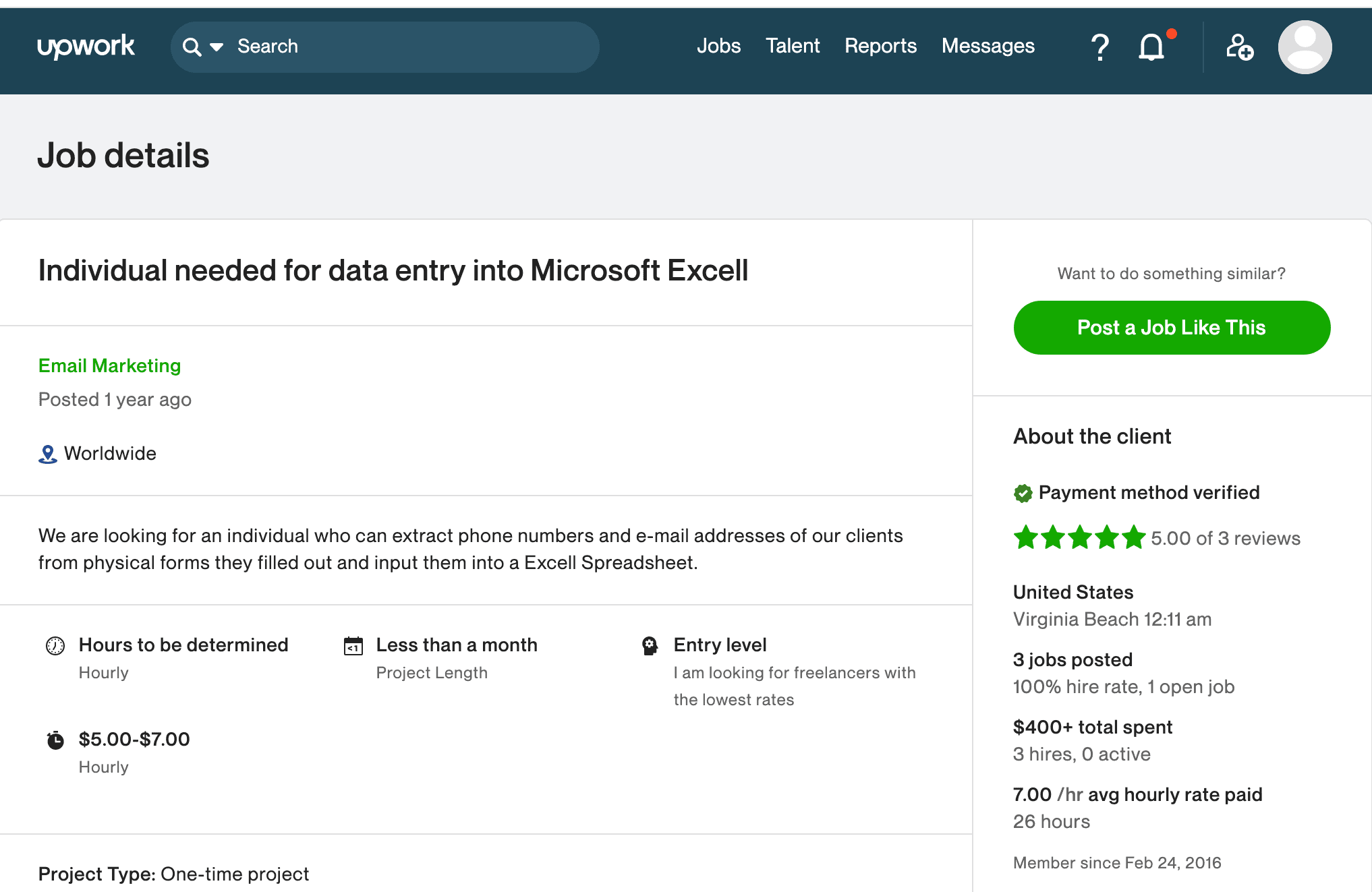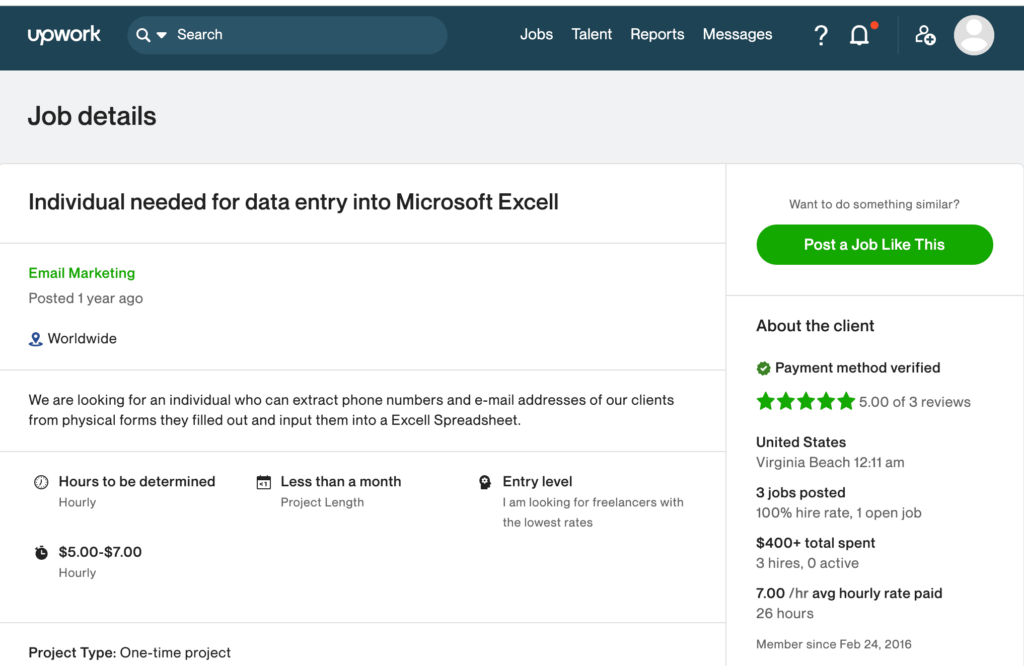 The best thing about freelance platforms like Upwork is the flexibility they offer. You can easily get short-term gigs if that's what you are searching for. Thus, if you just want to make an extra $50 per day every once in a while, you don't have to make any long-term commitments.
6. Google
Have you heard of Google form filling jobs without investment? That's right! The multinational technology company requires outsourcing and is searching for individuals to fill in forms.
This sort of work will usually be in the guise of one of their search evaluators. The process is an ongoing measurement of the quality of the results Google displays to its users for hundreds and thousands of user queries.
To become a Google search rater and make money filling out forms to improve their services, I would recommend the big two companies that have this work outsourced to them:
These positions are not always available, so it's worth checking back frequently to see when new opportunities arise.
7. Guru
You might not have heard of it, but Guru is another freelancing job board. This freelance marketplace is similar to Fiverr and Upwork – it allows companies to find freelance workers for commissioned work.
If you want to start online form filling jobs without investment on Guru, here's what you need to do:
Register on Guru
Create your profile
Fill in your details
Search for 'online form filling jobs'
Pick your projects.
Just like Fiverr and Upwork, the amount of money you earn depends on your client, their rate (most likely your hourly rate), or the budget assigned to your project. Here is an example of a form-filling job listing on Guru:
A vacancy on Guru.com offered a salary ranging between $500 to $1,000 for a data entry job.
Another job listing marketed a salary between $1000 to $2500 for a data entry job along with admin assistant responsibilities.
8. PeoplePerHour
PeoplePerHour is an outsourcing site where a company or client can post gigs they require help with. And as it turns out, a lot of people and companies are looking for assistance with data entry.
Since anyone can create job listings on PeoplePerHour, you need to be extra cautious to avoid scammers.
Like other job boards, you can do literally anything and find any job on the platform. This also includes online form filling jobs. All you need to do is:
Set up your profile
Showcase your portfolio
Collect a few references
Mention your rate
After you have completed all the steps listed above, you can move on to the final step, i.e., applying. A quick search on the website reveals there are more than 200 online form-filling jobs listed on PeoplePerHour, including medical form-filling jobs to legal form-filling jobs without investment.
The competition there is pretty tough on PeoplePerHour. However, as a general rule of thumb, the more you apply, the more likely you are to get a good job. Also, the more good reviews you get, the easier it gets.
Again, the amount of money you earn on PeoplePerHour depends on the job you pick. Keep in mind the client's budget and compare it to your rate to determine if it's worth your effort and time.
Certain rates are going to be hourly. In this case, you can charge your hourly rate or check what the client's willing to pay hourly or per project.
For instance: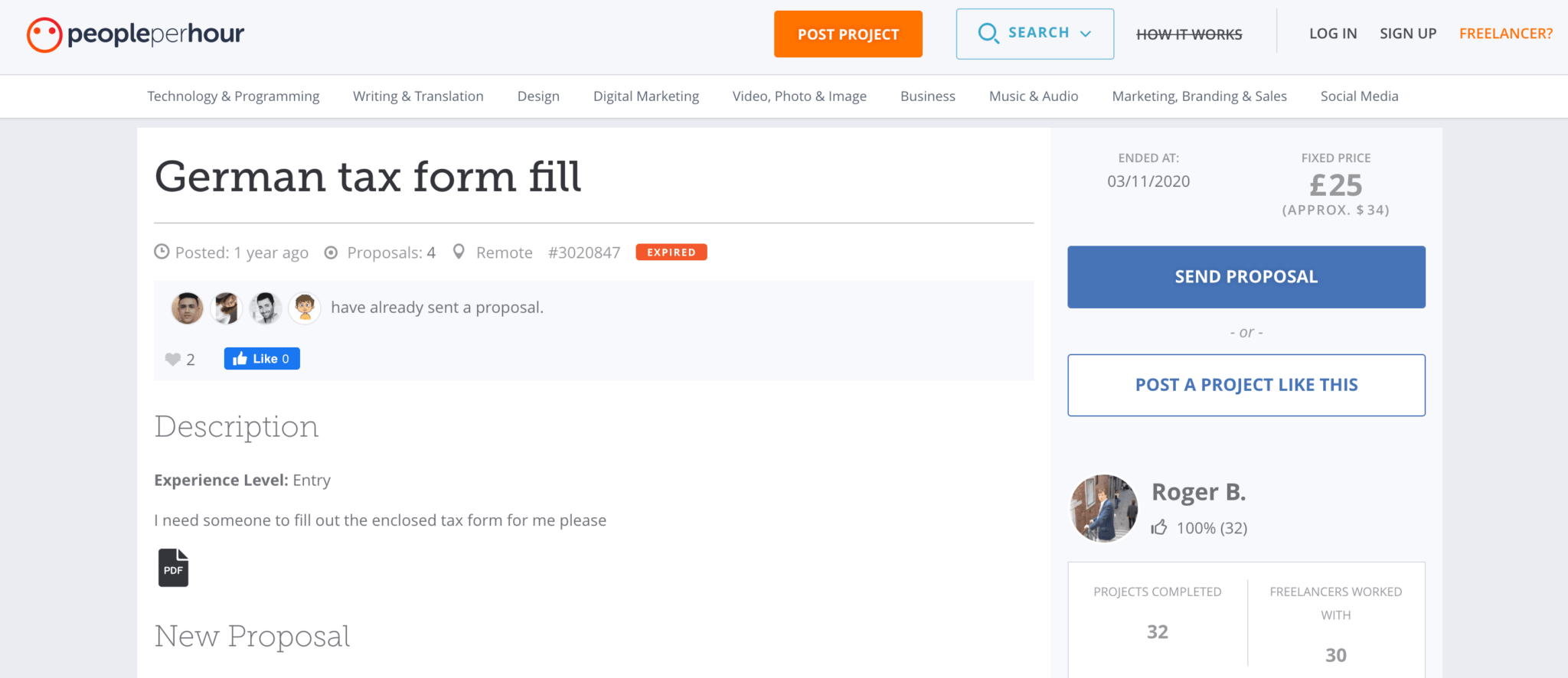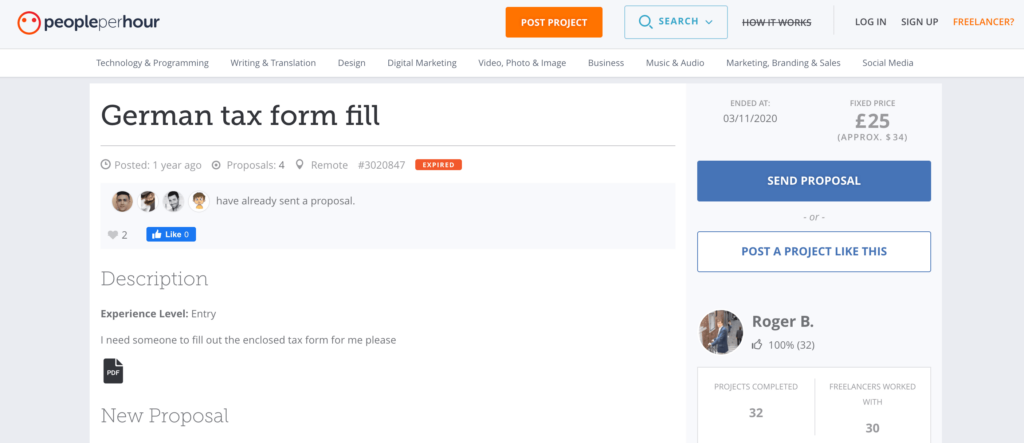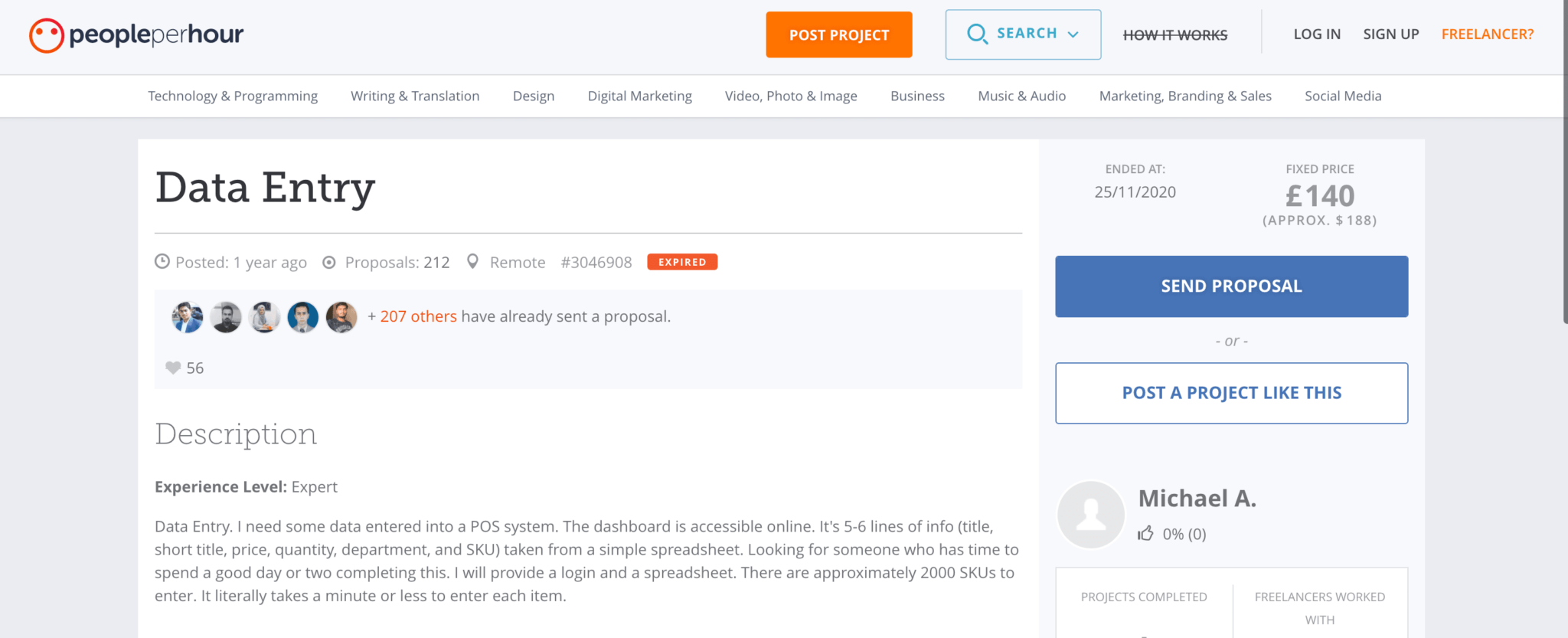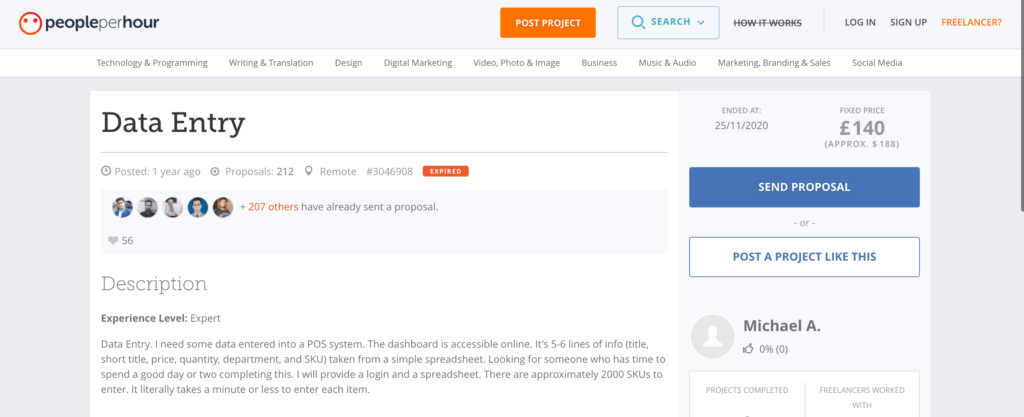 9. Pentagon
This is a company that provides data entry referral services for corporate houses and global brands all over the world. Pentagon has been in the business for 15 years, which makes it one of the oldest players on the block.
Even though Pentagon is generally known for free form-filling jobs, it also offers other data entry projects such as SMS sending, Ad-Posting, and offline data entry jobs.
You just have to be 18 years old with basic computer knowledge to start. In addition, you need to have an updated computer along with an internet connection. You are not going to face any problems related to project availability as they have a steady flow.
You can earn $200 per month quite easily. In fact, many people reported earning up to $6000 per month. If you go with their survey projects, you can earn up to $50 per survey. Apart from that, they also have a specialized focus group segment where you can make up to $150 per hour and respond to phone surveys for $120 per hour.
The exact amount of money you will earn using Pentagon form filling jobs will depend on two factors. The first one is your work plan (Platinum, Gold, Silver, and Bronze). The higher your work plan, the more forms you can complete and the more money you can make.
The second factor is the use of form-filling software. Filling a form manually takes one to two minutes. However, if you use the software, it will only take 2 to 3 seconds. This means you can complete more tasks thus, earning more money.
10. DXB
Not a lot of companies offer online form-filling jobs for college students. However, a few do! And among those, DXB is surely the most reliable one.
DXB is a tech startup from India that's presently operating in several sectors, including MSMEs, insurance, and education.
The company primarily offers larger forms with an average of 85 to 100 text fields. This can take you around 30 minutes to fill in a single form. But the reward is pretty amazing! You earn around $6 for every form that you complete.
The basic requirement is also quite low. You just need to have a typing speed of 17 words per minute to get selected. The upside is that you are going to get paid every week.
Another great thing about DXB is that they provide complimentary online training and guidance handbooks to their new entrants. Plus, they're always hiring, which means you can always find a form-filling job.
Final Thoughts
There you have it, guys, online form filling jobs without investment with daily payment. While these jobs won't make you rich, there's really no harm in making them your side hustle.
The internet is filled with free form filling jobs, and it just takes a couple of minutes to complete forms that are usually the size of an A4 document.
As the work schedule is quite flexible, you can combine it with other online job opportunities such as online typing jobs or even writing short stories for money.
FAQs
How to avoid scams?
Here is a list of things you can do to avoid scams. 
👉Research the company. If you cannot find the company's website, try to talk to another employee. 
👉Use LinkedIn. If you cannot find the company, hiring manager, or other employees on LinkedIn, steer clear of it. 
👉Don't pay for a job. Avoid paying any upfront fee as there is no surety that the other person will pay you. 
👉Request a contract. Most legit jobs will sign a contract with you that includes your start date, hourly rate, and roles, along with any benefits that you might be receiving. Even if you work as a freelancer, you can draft your own contract. 
How to find offline form-filling jobs?
You can find offline form-filling jobs on ZipRecruiter – an online recruitment and job portal. 
Do I have to fill out a specific number of forms each day?
It depends on your client's requirements and the overall project. However, in many cases, there's no such demand, and you can complete forms at your own pace. If you are bidding for open projects in any freelance marketplace such as Fiverr, as for the turnaround time before finalizing one. 
Are there any other form-filling websites?
Yes, there are several other form-filling websites that you can check out. 
👉SimplyHired – payment starting from $100 per month 
👉AllMoneyTips – payment starting from $0.25 per form 
👉QuikrJobs – payment starting from $150 per month
Form Filling Jobs