Disclosure: This post may contain affiliate links. If you click on a link I may make a small commission at no extra cost to you. You can read the full disclosure here.
Last Updated on October 23, 2022 by Chris Panteli
Arbitrage Business
Do you love shopping for bargains and have an eye for a great deal? Starting an FBA arbitrage business might be the perfect side hustle for you.
Reselling discounted items online is a massive market and many sellers make thousands a month with the right deals.
But when it comes to selling on Amazon, things can get complicated quickly. From sourcing items to shipping to FBA warehouses, there's a lot to learn.
How much can you make doing retail arbitrage?
This really depends on how much time you dedicate to finding the right products to list on Amazon. But you can expect to make anywhere from $500 to $2000+ a month doing retail arbitrage. In fact, there are some success stories of people making well over $5000 every month flipping products.
In this guide, we'll take you through the entire process of starting an Amazon arbitrage business so you can start making money quickly.
What Is Arbitrage?
Arbitrage is the process of buying products and reselling them for a profit online. When people are getting started with Amazon retail arbitrage, this usually involves finding discounted items through retailers and then listing them on Amazon at a mark-up.
Arbitrage is totally legal – once you buy a product, even if it's a brand, you have the right to resell it as long as it's sold in an unchanged condition.
For example, if you find a pair of trainers with a steep discount in a supermarket, you can list them for sale on Amazon as new as long as they're unused and not modified.
Pros and Cons of Retail Arbitrage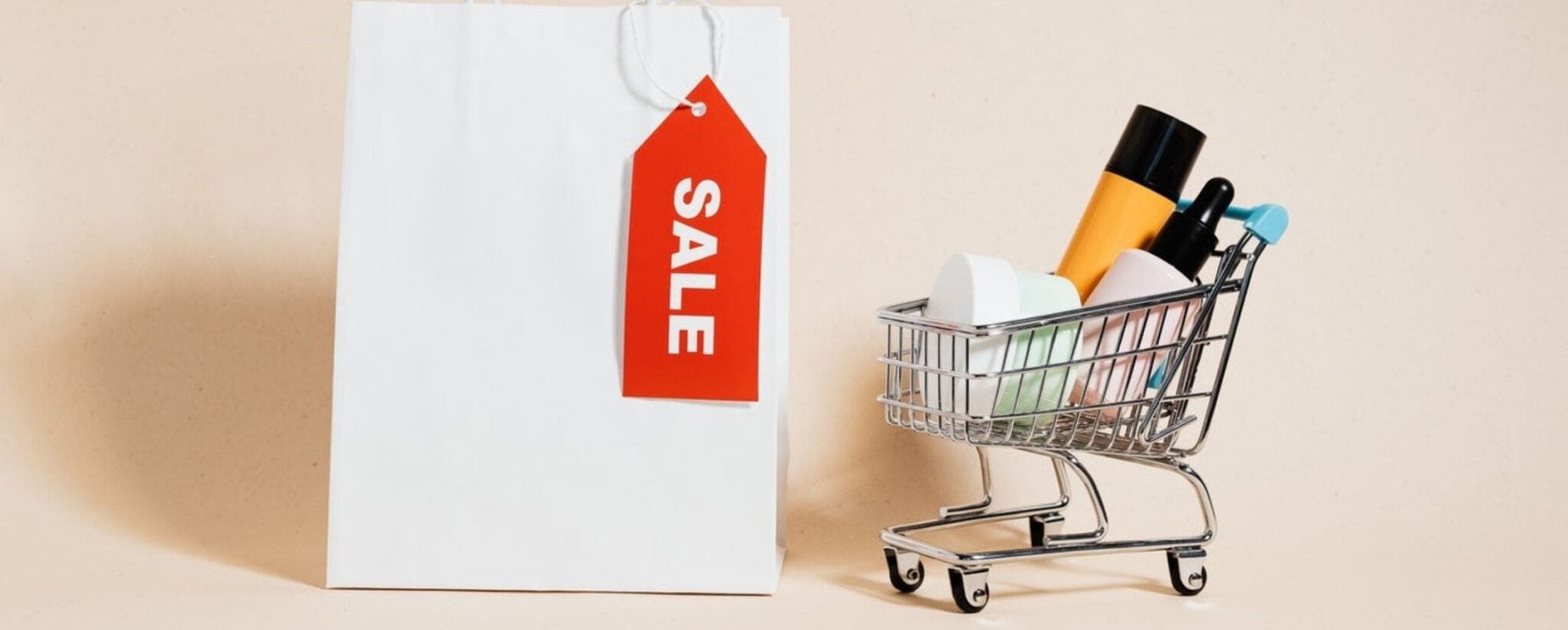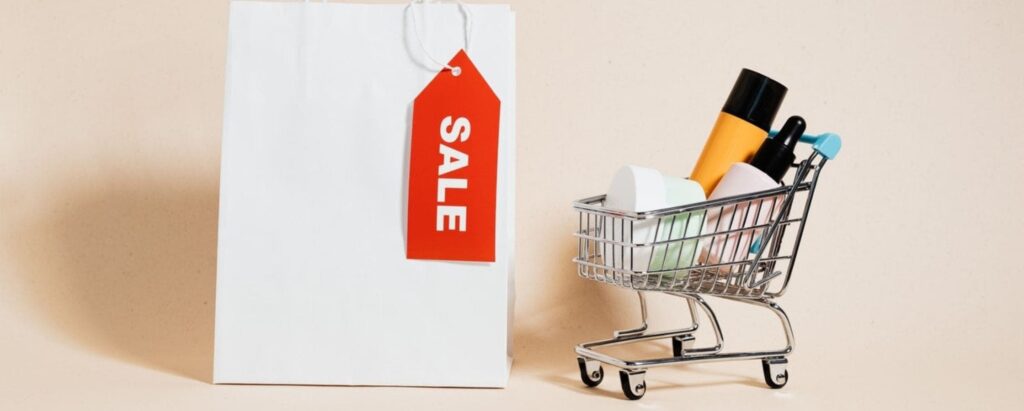 There are some key pros and cons to retail arbitrage strategies to consider before you get started.
The benefits of retail arbitrage
Easy to set up: retail arbitrage is quicker to set up and much more low risk than setting up your own business with a private label product. 
Established brands: because you're reselling branded items, it's much easier to get customers since they're already familiar with the products. 
Make money quickly: as soon as you find products, you can send them to Amazon and start making a profit. 
Low budget: find low-ticket items for just a few dollars at discount stores or garage sales to get started and work your way up. 
The risks of retail arbitrage
Limited by stock: if an item sells really quickly, your profit is limited by how many you have bought and got in stock. 
Gated items: Amazon has many "gated" items which means you'll need permission to resell from certain brands. 
Unit limits: many retailers are putting limits on the number of units a customer can purchase to try and limit reselling.
Time intensive: it can take time hunting for great deals in local stores so you'll need to dedicate time to finding good inventory.
How Does Retail Arbitrage Earn You a Profit?
The profit to be made in arbitrage is your ability to find heavily discounted items at retail stores and then sell them on at a higher retail price point. After you factor in your costs and fees, whatever is left is your profit.
Let's say you find an item on sale at Walmart for $9 but it's selling on Amazon for $24. After Amazon takes its fees, you'll get $17, making you an $8 profit per item sold.
You don't need to figure out what profit you'll make either, there are apps with scanning tools that allow you to scan barcodes to see exactly what they're selling for on Amazon.
Tips for Getting Started With FBA Retail Arbitrage
It's fairly straightforward to set up an account as an Amazon seller. Let's run through the process to get you started.
1. Register for an Amazon Seller Account
Head to services.amazon.com to sign up as a seller. The professional account is $39.99 a month whereas an individual account is free.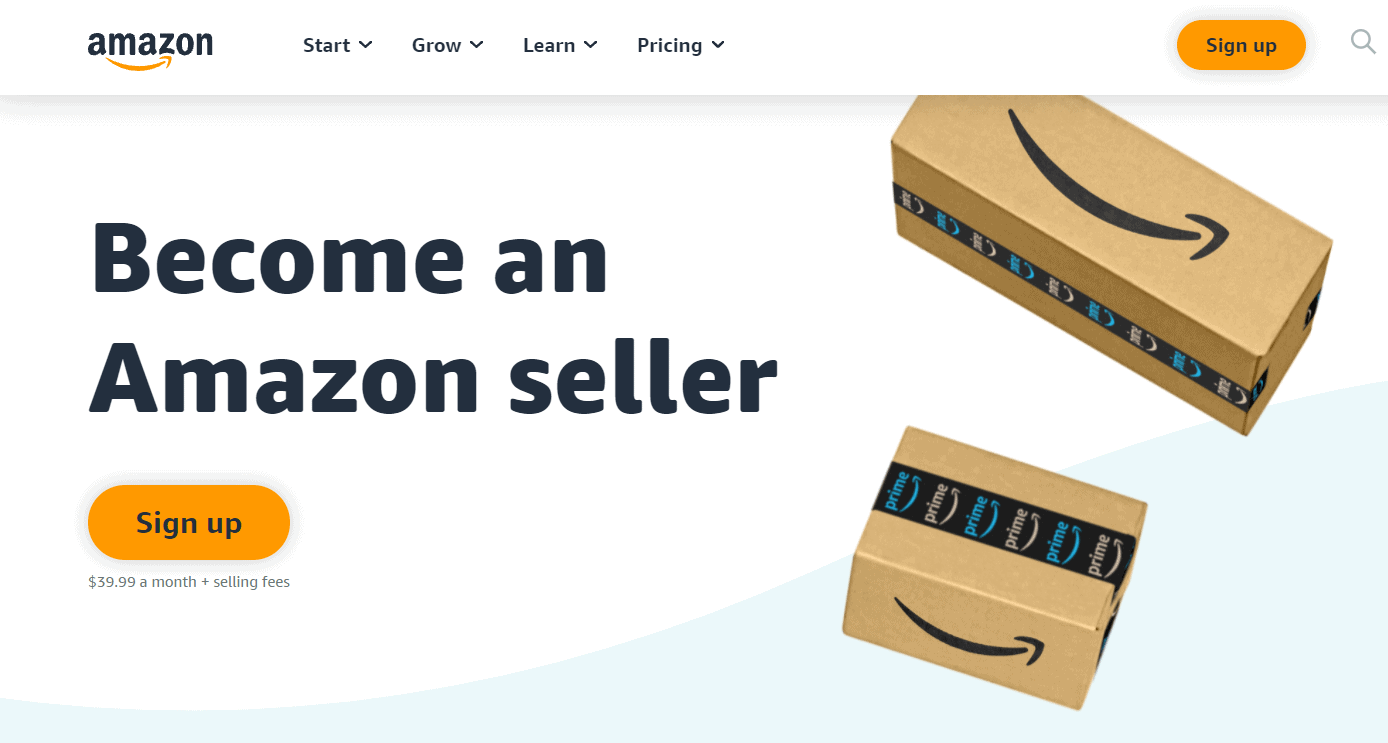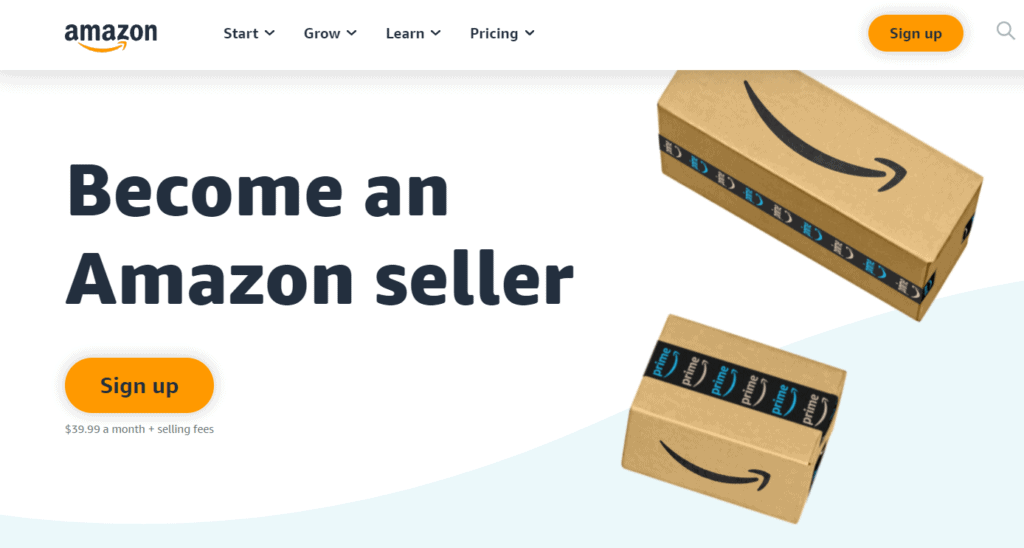 The difference is with a professional account you don't pay to list items whereas an individual account costs $0.99 per listing.
If you plan on selling more than 40 items a month, a professional account will be worth it.
2. Download the Amazon Seller App
Once you have your account set up, download the Seller app to your phone. This is free to use and has a scanner tool to help you figure out what items to sell.
3. Visit local retail stores
Head to any large retail store in your area and start looking for discounted items. Walmart, Target, Kmart, or other big-box retailers are all great starting points to find a range of products.
4. Scan clearance items
Use your Amazon Seller App to scan items on sale or clearance to see what they're selling for on Amazon. The app will tell you what the fees are and how much you could make selling it on the platform.
Make sure there is a green checkmark next to the eligibility so you know you're ok to sell the item.
Also, check the sales rank in the top-left corner. This shows how quickly the item is selling on Amazon. The lower the number, the more often the item sells, so aim for under 250,000 when you're getting started.
5. Aim for $3 profit and 50% ROI
Click the arrow on the right of the screen to check the ROI (return on investment) of the item. You can enter the selling price, shipping cost, and purchase price to see the expected profit.
The net potential profits should be a minimum of $3 per unit to make it worth your while.
You can then work out the ROI percentage by dividing the profit by the cost of the item and then multiple by 100. For example, if you purchase something for $8 and the expected profit is $6.40, the ROI is 80%. This number should be higher than 50% to go forward with the purchase.
Once you've found profitable items that meet both of these criteria, buy five to ten to resell. Any more and you might risk losing out if the items don't sell.
How to Source Different Types of Products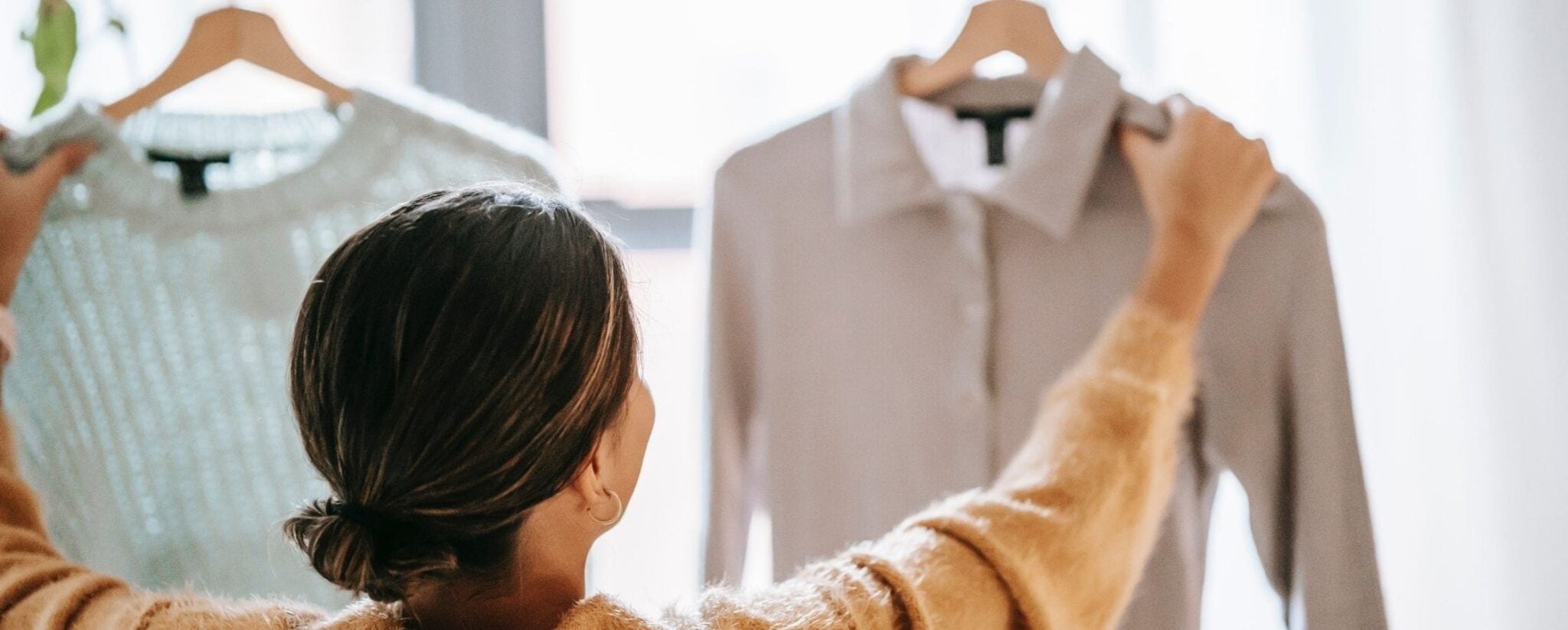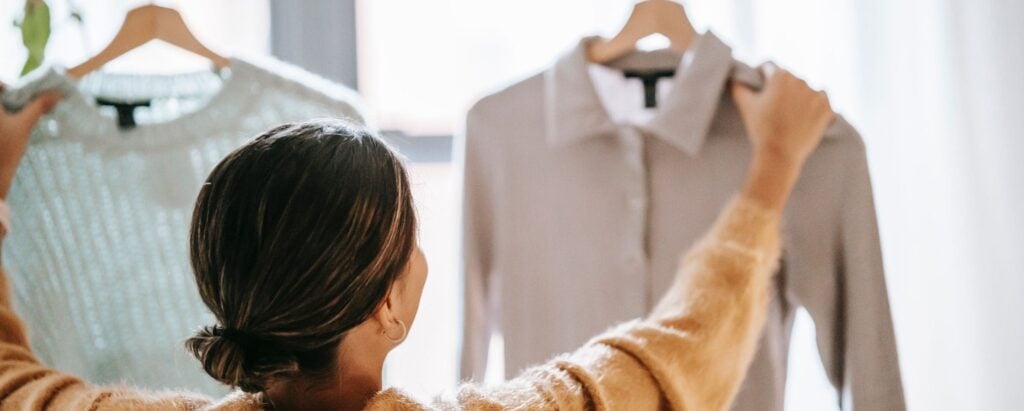 When it comes to online arbitrage sourcing, there are some top-selling categories that consistently do well:
Toys and games
Camera and photo
Video games
Books
Clothing, shoes, and jewelry
Although you don't need to stick to these categories, keep them in mind when you're sourcing items in clearance aisles.
How to compare product ideas
If you've found a potential product but you're still unsure if it will sell well, there are a few key factors to look at:
Demand: there needs to be high demand for an item for it to get enough traffic on Amazon. Tools like Google Trends can help you find trending items.
Competition: if you search for the product on Amazon, are there tons of listings already selling very well? Perhaps there is even a private label selling their item through Amazon. This direct competition will make it hard to sell.
Shipping costs: Heavy items like books are more expensive to store and ship, so it's best to go for small, lightweight retail arbitrage products when you're starting out.
Seasonality: Will an item sell very well during a specific season? These need to be listed very early to sell well.
There are also several online arbitrage tools you can use to research and compare different products to sell on Amazon:
Amazon Seller App: the best app for retail arbitrage sourcing and checking profit margins.
Jungle Scout: an all-in-one platform for selling on Amazon including sourcing products
InventoryLab: syncs with Amazon Seller Central to help you find inventory.
SupplySpy: useful if you want to find wholesale items online and buy in bulk.


How to Price Your Amazon Products
When you're listing your first items, it's important to know how to price items for resale. If you get it wrong, you won't sell and end up losing money.
When you're choosing your price point you need to think about maximizing your profit margin and enticing sales.
Your price needs to be competitive to beat out the competition on Amazon. Almost 70% of sales on Amazon are organic, so your products need to show up on the first page of the listings to get noticed.
Start by calculating your floor price so you know you're in profit. You need to include all your costs including:
Product cost
Shipping
Customs
Payment wiring
Amazon commission
Amazon fees
Return fees (Amazon keeps 20% commission as a return fee)
Amazon gives you an upper pricing limit so you never have to worry about pricing too high.
Check out the competition by searching for keywords related to your item and see what comes up. Your price needs to be within the same range to get any sales.
In general, your price can be 20% higher than the most expensive item listed on the first page and still get sales – that comes down to better selling within the listing.
If you list an item and it doesn't sell – you can always change the pricing. Once you're more experienced, you'll learn to gauge the best pricing much more quickly.
How to Ship Your Items to FBA Warehouses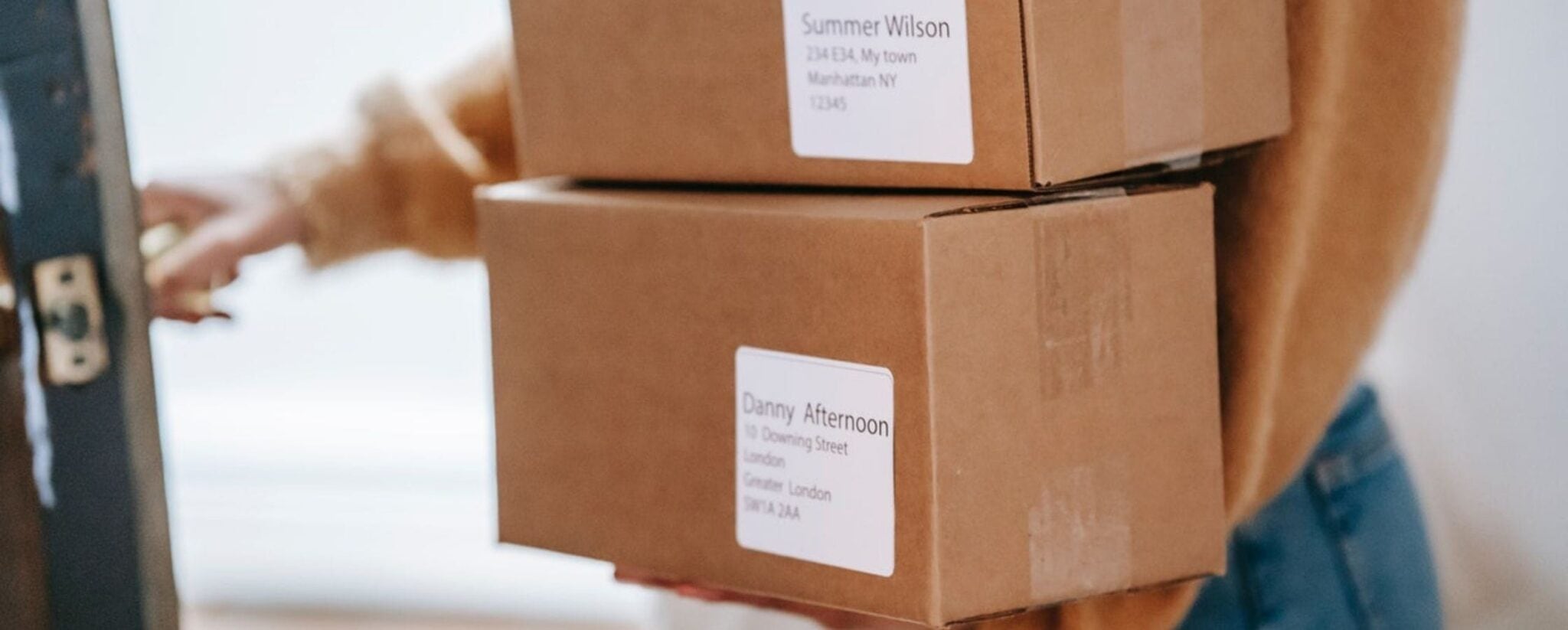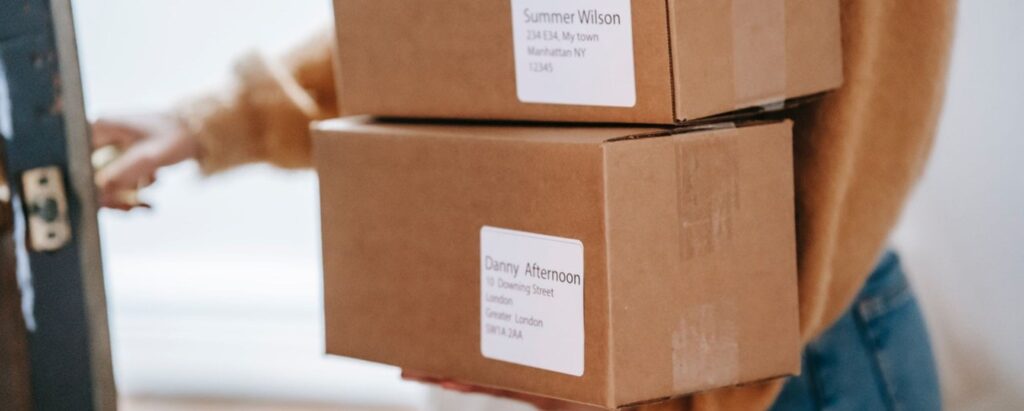 Once you have your items, you'll need to send them to Fulfilled By Amazon Warehouses ready to be shipped when they're purchased.
It's a straightforward process to do this on your seller account:
Select "Manage FBA Inventory" on the Inventory tab.
Check the tickbox next to your product and click "Action on 1 Selected" and then "Send/Replenish Inventory".
Click on "Send Inventory" which will take you to the next page.
Next, check "Create a New Shipping Plan" and "Case-Packed Products" if you're sending more than one of the same item (which you should be).
Click "Continue to Shipping Plan" to get to the next screen.
Enter the number of units you're shipping and click "Continue".
Now, you can prepare your products to ship to Amazon.
Pack each unit in its own polybag with a safety warning clearly shown.
You can either print your own labels at home or get Amazon to do it for you (but they do charge an additional fee for this).
The labels need to go on the front of the product and check the label is scannable if you have a scanner (the one in the seller app should be able to pick it up).
Once all that is done you can approve your shipment and create a shipping label. You'll be able to choose either UPS or FedEx as your courier and input the weight (cost per pound) and dimensions of the shipment to get a shipping price.
Once the box is ready to ship, click on "Complete Shipment" and you can take it to a local courier shipping point which you'll find on your chosen courier's webpage.
How to Create Your FBA Shipment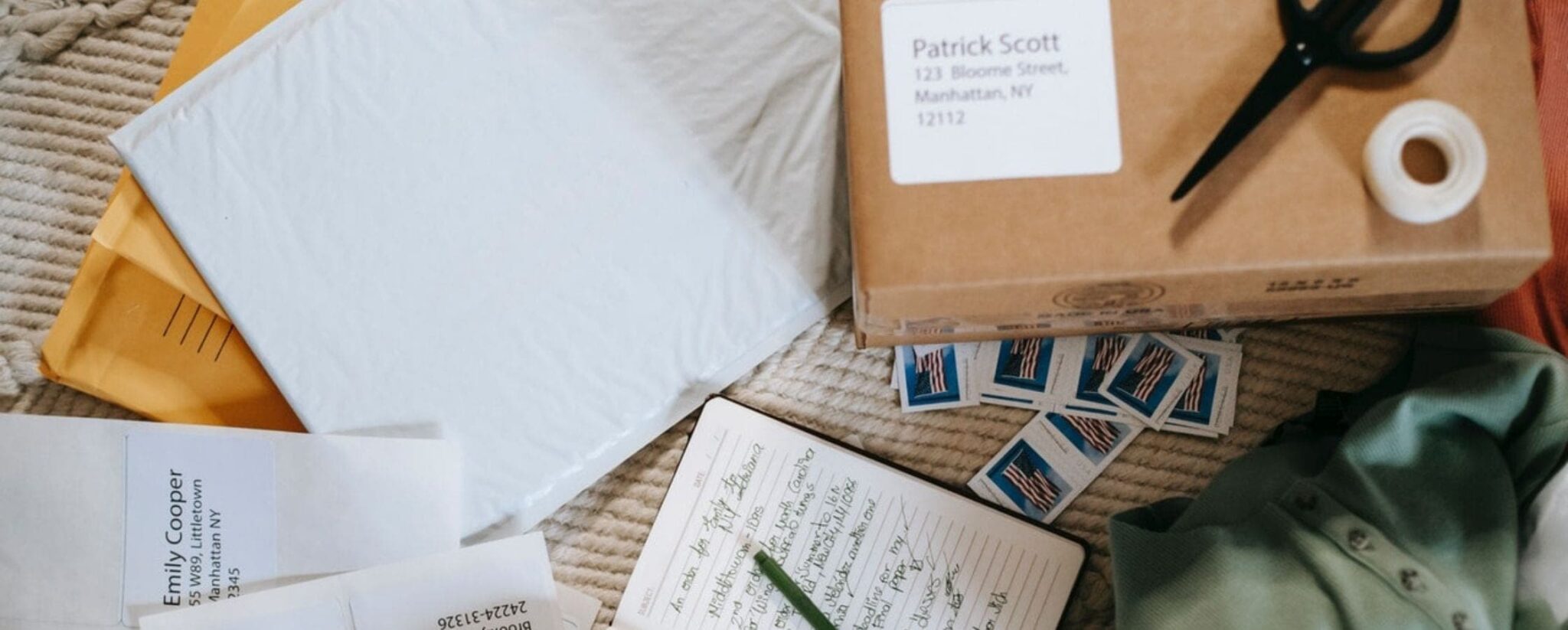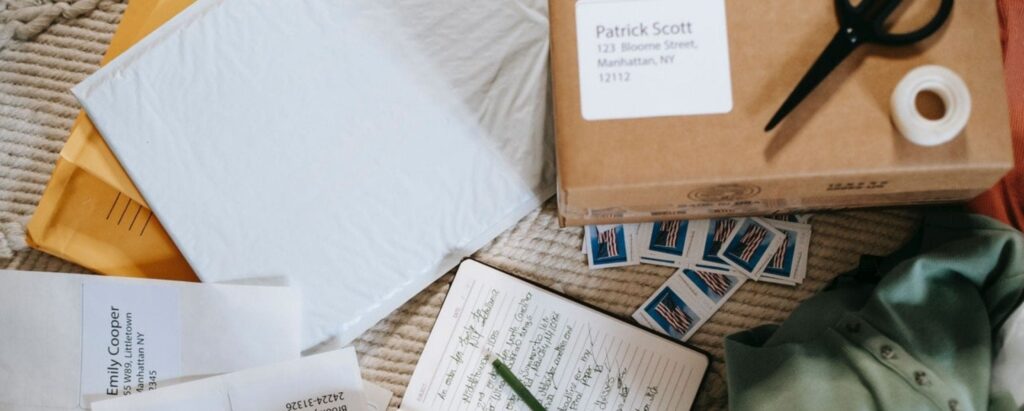 Good, clear labeling is crucial when creating an FBA shipment. Make sure all your labels are accurate and scannable to avoid delays.
You'll need to include the following information to get the items stocked in the warehouse without delay:
Amazon reference and ID plus Shipment ID
Your name
Your address
The carrier name and SCAC Code (Standard Carrier Alpha Code)
The shipping reference number
Quantity units
A clear seal and container number
Your courier will contact Amazon before delivery to give this information. Without it, your shipment is likely to get refused by the warehouse staff.
How Does Retail Arbitrage Compare to Other Business Models on Amazon?
There are six different ways you can make money through Amazon. Jungle Scout recently did a survey to find out what percentage of retail arbitrage sellers use each one:
Private Label: 67%
Wholesale: 26%
Retail Arbitrage: 19%
Online Arbitrage: 17%
Dropshipping: 9%
Handmade: 6%
A retail arbitrage business is the cheapest model to start with, which is why it's a good option for beginners looking to make extra money online.
However, it is also the least profitable option. Around 62% of retail arbitrage sellers earn less than $5000 a month, and a quarter earn less than $500.
Having said that, just over 40% of retail arbitrage sellers say it took less than six weeks to start selling, so it's the fastest option of all the ones listed above.
You can also spend as much or as little time on the business as you like, making it more flexible than other options.
Retail Arbitrage Success Stories
It might seem daunting to get started selling on Amazon but once you've got to grips with the process, it is possible to make thousands of dollars every month simply by reselling on Amazon.
One famous TikToker @cajunventures makes an average of $8,500 a month selling on Amazon. She's a self-made entrepreneur who has been selling on the online marketplace for just four years. Her lifetime sales are over $4.5 million in the beauty and baby sector and she has hundreds of listings.
With a little dedication to learning the tricks of the trade on Amazon, it is possible to turn it into a full-time business or simply keep it as a side hustle for some extra cash every month.
Thought About eBay Flipping?
If you're not sold on Amazon but love the idea of reselling items online, eBay is another great option.
This one doesn't involve warehousing, so it might be a better option if you're happy with keeping your own inventory.
To find out more and compare it to Amazon arbitrage, check out our full guide on how you can make easy cash flipping items on eBay.
Arbitrage Business