Disclosure: This post may contain affiliate links. If you click on a link I may make a small commission at no extra cost to you. You can read the full disclosure here.
Last Updated on October 23, 2022 by Chris Panteli
How To Make Money Fast As A Kid
Once upon a time kids had limited options to earn money. A paper route, doing odd jobs for neighbors, or babysitting were some of the only ways for a kid to put money in their pocket.
Thanks to the internet revolution there are now more ways than ever before to make money fast as a kid. Whether you are a young person or a parent reading this we have got you covered. In this comprehensive guide, you can learn how kids can make real money online or offline.
Earning money as a kid is a great way for a person to learn responsibility and management of personal finances. It can lighten the load on parents and instill a work ethic that carries through for the rest of your life.
Working As A Child
First, you need to understand there are child labor laws that apply to under-18s and employment. And, 16 & 17-year-olds can work unlimited hours in most industries apart from those classed as hazardous.
Also, 14 or 15-year-olds have more limitations to employment. They can only work a maximum of 18 hours per week and 3 hours on a school day. When there is no school the hours can increase to 40 per week and 8 hours a day. During the school year, they can only work between 7 am and 7 pm. In the holidays they can work from 7 am to 9 pm. They also can't work jobs that are deemed hazardous.
Any children under 14 generally can't be employed in non-agricultural jobs although they can work in any business owned by their parents. Under-14s are usually limited to working as actors, delivering newspapers, and babysitting.
100 Kids Tell Us What They Want to Be When They Grow Up | 100 Kids | HiHo Kids
Tap twice to load then open Video...
These rules apply to standard employment. However, if you are working online a lot of these rules don't apply as you are working as a 'freelancer'. The only issue you may face is getting paid. Make sure a parent agrees with you working as they may have to receive payments on your behalf.
For example, many sites pay through PayPal, but PayPal doesn't allow under-18s to hold an account. A parent can have an account on your behalf though if they agree.
To make this easier for you, every opportunity will highlight the relevant age group to make it simple for you to check what laws apply.
Recommended:
30 Ways For Kids To Make Money Fast
Now we will explain 30 ways kids can make money, including how to make money online as a kid. To make it easier this has been divided into 3 sections – ways kids can earn with no supervision, minimal supervision, or some supervision. Make sure to read them all and see what would be best for you.
For any kids reading this, remember to discuss your plans with your parent or guardian beforehand – and who knows, maybe your work experience will give you a cracking business idea for the future!
How To Make Money As A Kid Without Supervision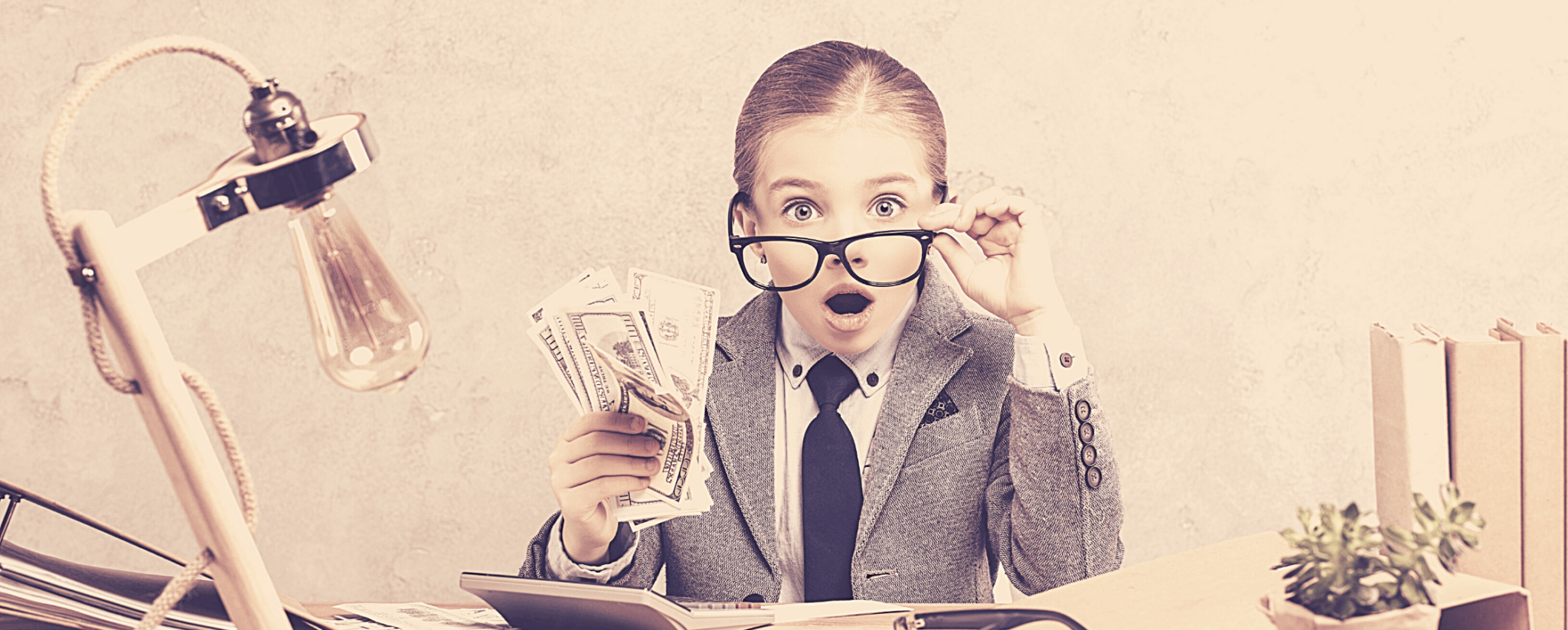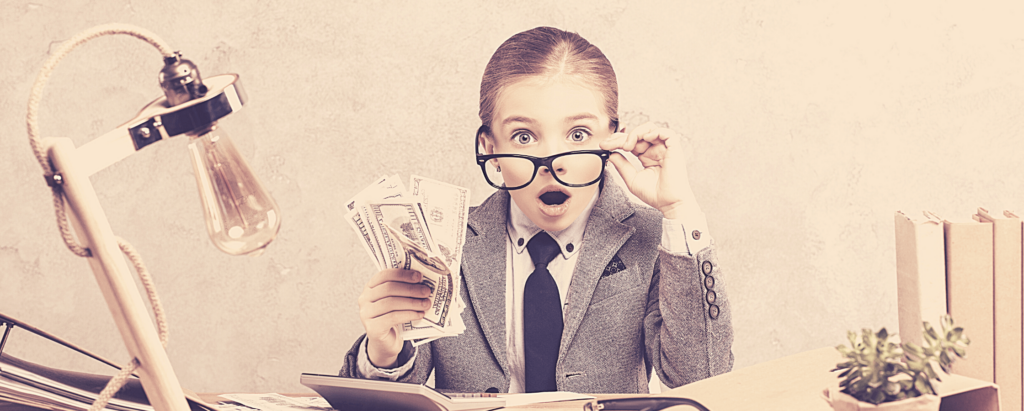 In this first section, you can find out how to make money as a kid with no supervision. Still discuss it with your parents or guardians, but you should be able to do all these jobs solo. Always make sure to ask for help if you get stuck though!
1. Online Surveys
An easy way for kids to make money online is by answering surveys. Lots of companies want to know your views on a range of ideas. Honest answers help build better products, websites, and understanding of what customers want.
Plenty of survey sites accept kids as applicants. Rewards can be paid as cash, with a gift card, or points that can be redeemed.
Survey Junkie, Swagbucks, and Nielsen Computer Panel are three great survey sites to get started on.
Get $5 For FREE Right Now
Signup to the greatest rewards platform on the internet and earn a $5 welcome bonus…
Earn more with cashback on all your purchases, watching videos, playing games, and taking surveys. Some users can make an extra $200+ per month!!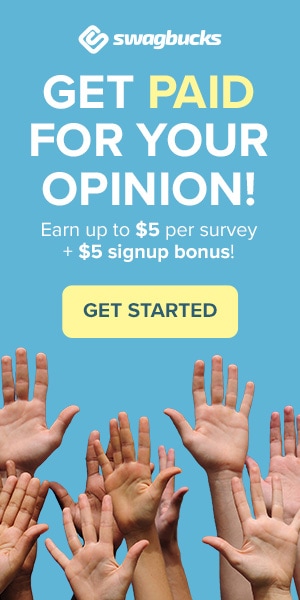 Swagbucks is a popular choice, and apart from answering surveys you can earn more rewards by completing other easy online tasks. Tasks include completing signup offers, watching videos, and playing games! Lots of easy things that reward you with points redeemable for real cash!
2. Start A Blog
Blogging is a popular side hustle that many earn a decent passive income from. You do need patience though as blogs can take 6 months or more to start making money. But if you put in the hard work and can write regular quality content, this can be a good way to earn money online.
Once your blog is popular enough you can start making money from it in one or more ways. You can put ads on the site and earn every time someone clicks on the ad (or views it). Affiliate marketing is also a popular way to earn from blogging. Every time someone clicks an affiliate link on your site and makes a purchase you earn a commission.
Other ways to earn from blogging include sponsored posts and selling merchandise. A sponsored post is when a company pays you to write a post promoting their business. You could also sell merchandise which could be a digital or physical product.
There are no age restrictions to becoming a blogger. Plus, you can write about anything you like! Video games, the environment, books, or any other topic you are passionate about.
Once you have built an audience, then you can start making money!
Start Your Own Blog
It's a great way to make money online and to win back your financial freedom. It's not easy, but then again, nothing good in life is! If you put in the work it can be extremely rewarding. So make sure you start your blog the right way, self-hosted, and on Siteground!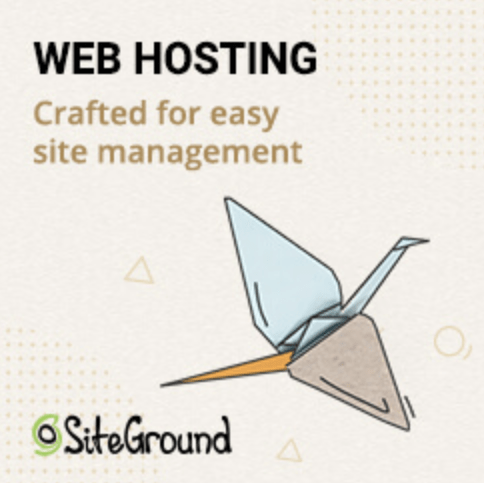 SiteGround is an easy-to-use hosting that provides all the tools and support needed to create an awesome blog. If you are unsure, search online for blogging guides or ask your parents for help.
3. Become A Kid YouTube Star
A hugely popular site that most kids use daily is YouTube! No doubt you use it yourself to watch your favorite streamers or educational content. There are many kids that earn a decent income from YouTube with one of the most successful, Ryan from Ryan's World getting his own show on Nickelodeon!
Most people won't be as successful as Ryan and his family, but that doesn't mean you can't earn a decent amount of money with display ads, affiliate sales, and sponsored content. You could make videos about toys, video games, or recreating your favorite movies. There are endless possibilities for content ideas!
To have your own YouTube account you need to be at least 13. However, if your parents are willing, they can open and manage an account on your behalf. You just need to concentrate on creating amazing content!
4. Young Instagram Influencer
Making money from Instagram is possible if you can get even just a few thousand followers. Many large companies will pay you to have ads on your page. You don't have to be in any videos or pictures yourself, but if you love taking lots of photos and can build a following this could be a great way to earn.
If you are 13 or older you can create your own account to start posting. For anyone under 13, you must get an adult to set up the account, but you can post on it provided the owner of the account makes it clear they are managing it on behalf of someone under 13.
5. Become A TikTok Kid Star
The TikTok platform allows users to post short videos of themselves. If you consistently post entertaining content, then in time you will get more followers and views. Once you have a big enough following there is the potential to start earning money from putting ads in your video in the form of promoting products on behalf of companies.
You can make content about anything you like including fashion, music, or showcasing your own unique skills!
To have a full TikTok account you must be at least 13.
6. Errand Runner
A great way to make some extra cash is to run errands for adults that are too busy to do it themselves. Ask parents, family, and neighbors for any age-appropriate errands they need help with.
Errands might include going grocery shopping, helping with laundry, or gardening.
If you are between 8-13, then you might want to stick to just doing errands for your parents or guardians. Most teenagers should be capable of asking around the neighborhood or family for any errands they need help with.
Remember, always keep your parent or guardian informed about what you are doing and where you will be.
7. Twitch Streamer
Playing video games is something most, if not all, kids do. Streaming is now a huge business estimated to be worth billions of dollars. No doubt you watch your own favorite streamers on Twitch or other similar platforms.
Why not join in the action and stream while you play? You can stream yourself playing games live or record a video of yourself to upload after. Games aren't the only content streamed on Twitch, although games make up most of the content.
You could stream anything you like including cooking, building something, or any other activity that you think will be fun enough to attract viewers.
If your content is popular, then you can start making money from streaming. There are a variety of ways to monetize your content including putting ads on the stream, building partnerships with brands, or selling subscriptions to your channel.
8. Pet Sitter
When people go on holiday, they like to make sure their pets are well looked after. Feeding them, playing with them, and taking them out are all part of the job of looking after animals.
As a teenager, this could be a great way to earn some money. Platforms like Care connect pet owners with responsible pet sitters. You may be asked to look after dogs, cats, or other animals. If you love animals, this is a great way to earn money!
9. Dog Walker
Dog walking is an easy way to earn some quick cash. If your neighbors or family have dogs you could ask them if they would pay you to walk them.
Alternatively, sites like Rover make it easy to find work walking dogs. Dog walking is great because not only are you getting paid, but you are getting exercise as well. Plus, you get to spend time with dogs! A win all around!
10. Babysitter
One of the oldest ways for teenagers to make money is babysitting. If you have family or neighbors with children, ask if they need a babysitter. Doing a good job will hopefully mean they recommend you to others and you can get more work!
You can also sign up to Care to find more opportunities as a babysitter provided you meet their criteria.
How To Make Money As A Kid With Minimal Supervision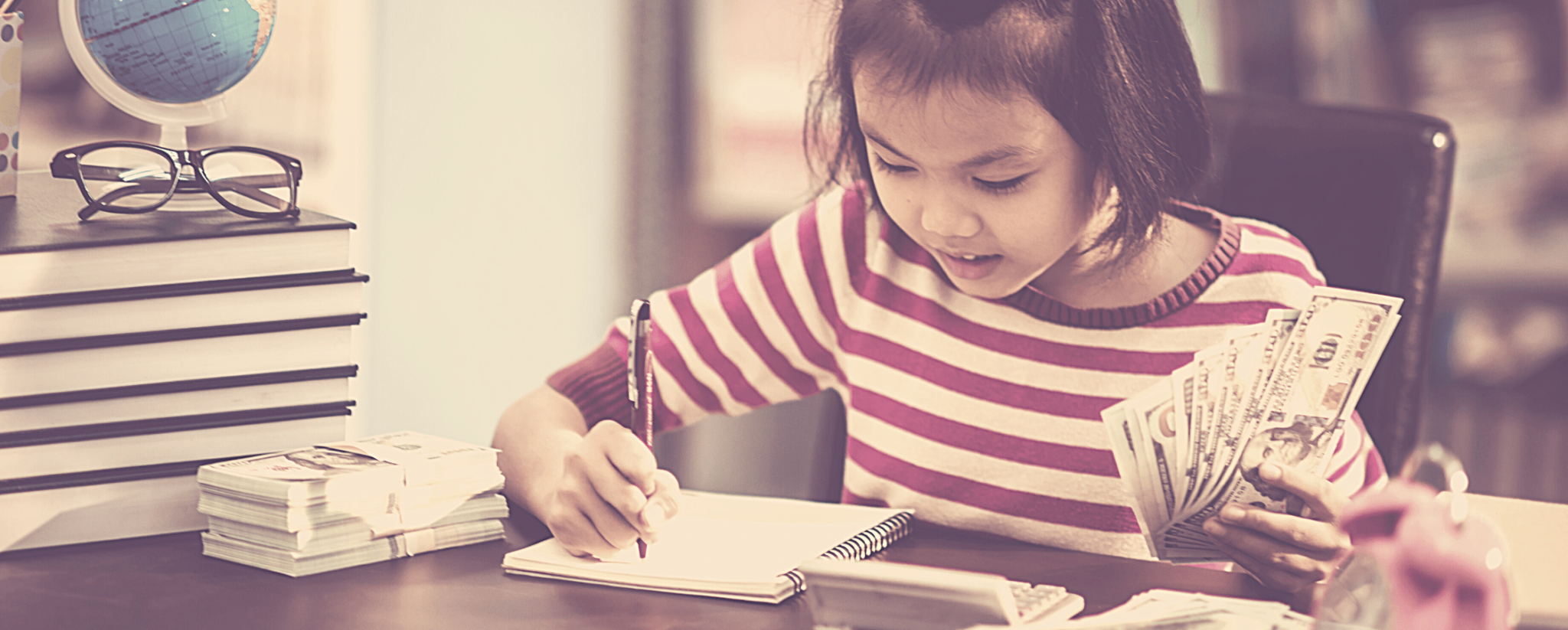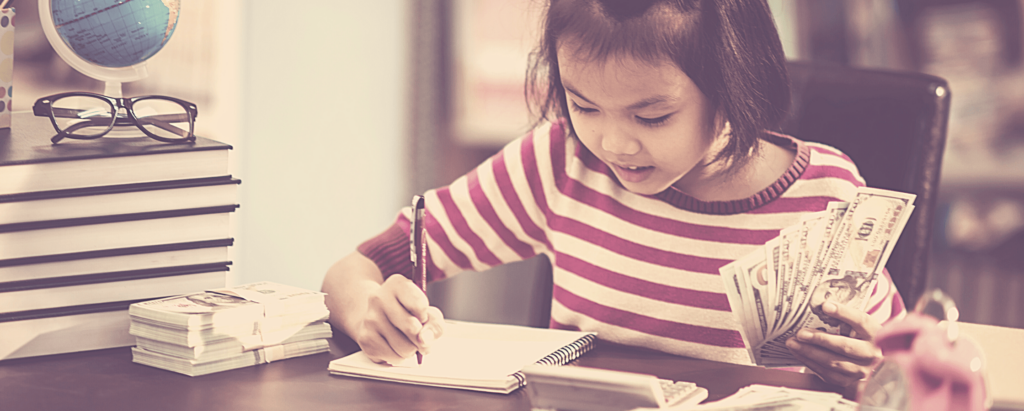 11. Run A Soda Stand
Over the decade's many children have made money running a lemonade stand. Maybe even your own parents did when they were kids! Selling soda is a great way for kids to make money as most adults will happily spend a couple of dollars when they see a young person selling soda.
Plan to put your stall near places where there will be lots of people. Make sure to ask your parents to check if a permit is needed for the area you are selling in.
Also, check out Sodastream for some fantastic flavor ideas and other products. You could stick with traditional lemonade or try other exciting flavors like watermelon, strawberry, and lime – a great way to drum up business and make even more cash.
12. Declutter Bedroom
A quick and easy way to make cash is by selling your unwanted items. Have a look through your bedroom to see what you could get rid of. Books, toys, video games, and technology can all be resold.
Use a site like Decluttr to sell your stuff. They pay the day after receiving your goods so you can get the money quickly. You must be 18 to open an account which means if you are younger your parent or guardian will need to do this on your behalf.
13. Start A Kids Wedding Band
One slightly different way of earning money is by starting a wedding band! If you and a few friends can learn to play instruments and at least one of you can sing to a good standard, this could be a good earner.
Check out Soundfly for lots of great courses on music, including writing, playing, and producing. There are also courses teaching the business aspect of the music industry. You can use my code UPSWING15 and get 15% off your monthly or annual subscription on me.
Parents or guardians will need to help you with this one. Make sure to discuss it with them first!
14. Sell Books
Lots of people happily buy second-hand books as they are so much cheaper than buying new ones! This is great news for you as you could make some money selling any books that you no longer need.
Bookscouter is one site that specializes in selling second-hand books. They primarily focus on selling textbooks but will accept some others. Simply enter the book ISBN to find out if they will buy it. If Bookscouter can't accept your books don't worry, you can easily sell them on many other sites like Facebook or even in a yard sale!
15. Test Websites & Apps
These days most kids spend at least a couple of hours a day online. This means there is a need for kids to test websites and apps. Most businesses pay testing companies to get this information.
A test usually involves going to a website or app and following a series of set instructions. The tester will provide their thoughts on the process including any suggestions to make it better. Companies use this data to improve their services.
It may involve recording yourself via video or audio, so please make sure you are comfortable being recorded. A parent will need to help with this but if you are interested then check out sites like UserTesting and UserLytics as good places to start.
16. Become A Tutor
If you are confident in a particular subject, then you could consider tutoring. To start with there may be other kids in your school that need help. If other kids you know don't need a tutor another option is to post online. Kids in your family or community may need tutoring. Often you can charge $20 an hour or more depending on your area.
17. Sell Gigs On Fiverr
Fiverr is a platform that allows users to do one-off jobs for as little as $5! There are hundreds of possible jobs, known as gigs, that you could do. Writing, data entry, design, voice-overs, and much more. Browse the site to get an idea of the types of work you could do. You must be at least 13 to work on Fiverr.
18. Sell Photos Online
These days it's really easy to make money selling photos. Providing you have a smartphone that takes high-quality pics, then you could start a career as a photographer!
To start with, make sure to take lots of great photos. Next, search online for stock photography sites to upload your photos to. The sites work by selling the rights to use your photos and you get paid a commission every time one of your photos is downloaded. Buyers include bloggers, website owners, and magazines!
Here is a great tip to help you make more money selling photos. Make sure to take the same picture from multiple angles. This works well because the same picture can be used in different ways depending on what angle works best for a buyer.
For example, you take a picture of your dad working while listening to music wearing headphones. A business may want a photo showing a man working so they use the photo that shows that angle best. However, a music blogger may want a photo that focuses on a man wearing headphones listening to music. Your one photo from different angles could be used by both! This means more money for you.
19. Sell Your Art
If you can create high-quality artwork or at least to a standard people may be willing to buy, then consider selling it.
Redbubble is a fantastic way to sell your art because all you need to do is the design work! When a customer wants to buy your product, Redbubble takes care of printing, packaging, and postage. There are over 70 products customers can choose from including t-shirts, mugs, and much more!
To sell on Redbubble you must be at least 16. If you are under 16, then a parent will need to open and run the account for you.
20. Bake Dog Treats
Do you like baking? If you answered yes, then baking dog treats to sell could be for you. You could sell them to people you know or online.
The Diva Dog Bakery runs a fantastic course for anyone interested in making money selling their own baked dog treats. To start with, you'll learn how to bake them, some awesome recipes, and about presentation. The course will also cover the business side of selling dog treats such as pricing, marketing, and how to successfully sell the treats online.
How To Make Money As A Kid With Some Supervision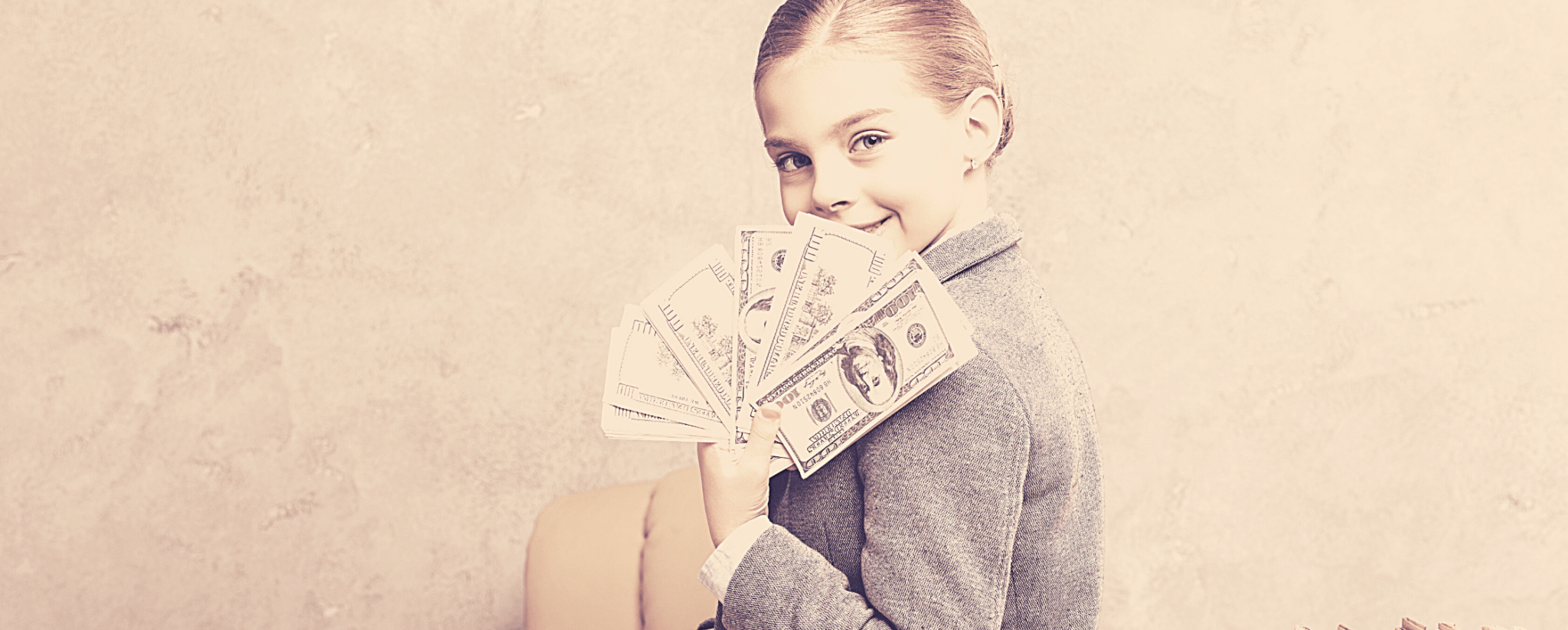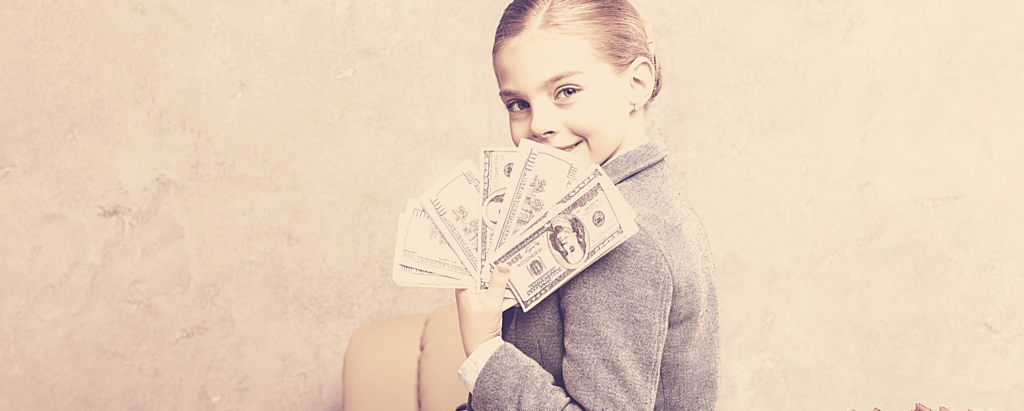 These next 10 ways to make money as a kid will all require some adult supervision. Make sure to discuss any you are interested in trying with your parent or guardian.
21. Hold A Yard Sale
Having a yard sale is a great way for you and the whole family to earn some extra money. Start by clearing out your room of unwanted toys, clothes, books, and video games. Parents and siblings could sell their stuff as well or give it to you to sell.
To promote the sale let all the neighbors know and advertise online as well. Parents could add the yard sale to local social media groups and tell work colleagues as well. Doing this will get more potential buyers interested.
22. Sell Stuff Online
Instead of having a yard sale, you could sell stuff online. Use sites like eBay to sell second-hand items. If you are under 18 you will need an adult to create an account that they are happy for you to use to sell.
To get started sell your own unwanted items or ask friends and family for unwanted items to sell. Once you start earning you could use some profits to buy things to resell. The idea is to buy second-hand items cheaply that can be resold for a profit. Easy!
23. Mow Lawns
A common way for kids to earn money is by mowing lawns. Get started by asking neighbors if they need their lawn mowing. In the summer you can have a thriving business mowing lawns!
Some people even turn this into a full-time business as they get older. Although to take on more work you will need to invest in proper lawn mowing equipment to work faster. When you are just starting out using a simple push mower will be adequate for mowing a few lawns in the neighborhood.
24. Become A Gardner
If you enjoy mowing lawns, then you could consider going to the next step and offering yard work services. Ask the people you mow lawns for if they need additional work doing. You could also promote your gardening services online through local groups.
To start with you could offer basic services such as clearing debris, weeding, or tree trimming. If you want to get serious, then consider taking appropriate courses to learn more about gardening. Gardening is a potential career that many adults do full-time. If you have an interest in gardening, then starting to learn some basics now will be a great way to get ahead!
25. Car Washer
Washing cars is an easy way to make some cash. Plus, it gets you outside as well!
Start by asking family and neighbors if they need a car washing. Ask your friends if they want to group up and wash cars together. You could pick a street to do this on or a popular car park. Parents could also ask their employer about letting you wash cars in their work car park for one day as a way to make money.
Remember to check local laws before doing this in case a permit is needed. Some venues may not permit this type of work, check with the landowner before starting!
Also, make sure you are working in a safe space. After all, you wouldn't want anyone to get run over!
26. Farmers Market
If you have space to grow some vegetables, then you could think about selling them at a farmer's market. Although this idea isn't a quick way to make money, it is one that can be lots of fun! Vegetables that are popular to sell include green beans, tomatoes, and cucumbers.
To make more money learn about pickling vegetables. Pickled vegetables last longer and can be sold for a higher price.
27. Flea Market Flipping (For Kids)
One way to make money is to buy items cheaply and resell them for a higher price. Where can you find these cheap items?
Flea markets, thrift stores, and even a garage sale are great places to find quality items priced low. You can buy them at a low price, then sell them for a profit. To sell the items put them on sites like eBay or local online groups.
Rob and Mellisa – the amazing guys from Flea Market Flipper – now have a kids version of their University Flipping Course. They took their flipping side hustle from $42K a year part-time to $133K full-time – and they can teach your kids how to do the same!
28. Kids TV Commercials
A fun way to make money as a young kid is by starring in TV commercials. Ask your parent or guardian to create your profile at Starnow and you can be on the road to stardom!
Since 2004 Starnow has been helping talented people around the world land acting jobs. All jobs are thoroughly vetted to ensure safety and legitimacy. If acting in commercials is successful, then there are many other acting jobs you could progress on to. Even occasional acting jobs can pay quite well – and let's be honest, it's easy money for the amount of fun you'll have!
29. Create And Sell Digital Courses
Selling online courses can be a lucrative way to earn money. Lots of people are happy to buy courses to learn new skills. Provided you have a skill, then you can create a digital course to sell.
One of the easiest ways is to create video courses. Sites like Udemy allow you to easily upload and sell your digital courses. You could also make other digital items like books and sell those as well.
Courses can be about anything you like. Ideas include baking, computing, how to use social media, or arts & crafts. Think about your own skills and make some videos that people may want to learn from.
30. Become A Youth Investor
Investing isn't something most kids do. However, there are some amazing platforms that allow children to invest provided their parents set up the account.
Learning how to invest from a young age will be a great education. Two great sites to start on are Acorns and Acretrader. Ask a parent to start a family account and start investing a few dollars a month. Watch that money grow over time and when you are an adult you will have a decent nest egg!
Remember, never invest more than you are prepared to lose.
How To Teach Kids About Money
It's important to start teaching kids about money as early in life as possible. Even toddlers will be able to pick up the basics such as types of coins and notes. The earlier they start learning the easier it will be to learn good habits. Here are some tips to teach kids about money covering different age groups.
Under-6s
From a young age show them price tags in the store, pay using different methods like cash, card, or mobile phone, and buy a toy store to play with at home. Ideally one with a cash register, toy food items, and plastic money. Pretending to go shopping at a home is a great way to start learning about money. Plus, it's lots of fun!
Age 6-12
While your child is going through elementary and middle school, they should now be able to learn some lessons about money that are more age-appropriate.
Start teaching them how to avoid impulse buying. Don't let them get something immediately but instead tell them to wait a few days. Often people change their minds about an impulse purchase after waiting – this is a pre-cursor to teaching the 30-day rule (more on this later) which is a great rule many adults follow to cut expenses or stay on budget.
If you give your child an allowance start introducing the concept of earning it. You could give a base amount with the opportunity to earn more for completing certain chores (age-appropriate of course!). Help your child start understanding what is known as opportunity cost. This means knowing that buying one item means they can't afford another. Learning this will help them start understanding weighing up a purchase and if it's worth it or not.
Age 13+
The final stage to teach your child about the importance of money is during the teenage years. These years can be difficult for some due to the many changes that are happening, but this is why it's especially important to teach them good money habits. Forming good habits now will last a lifetime!
First, try to teach them how to be content. Teenagers will see all kinds of things online that they want or that their friends have. Although sometimes they will be disappointed if they can't have something. So try to help them understand that being content with what you have is OK. You don't need a brand-new car or new clothes every week.
A teenager should now have a bank account of their own. Some banks allow even younger children to open accounts. Make sure to help them open one and talk through how to manage an account. Limited responsibility at a young age can help them develop better skills as they grow into adulthood.
One thing everyone should do as early in life as they can is to start saving. Maybe your child has plans to go to college. If so, get them to add part of their earnings to their college fund. Getting used to saving now means when they are earning a full-time wage it will be second nature to save part of their wages.
Talk to them about debt. The good news is that under-18s can't get into debt as they are not allowed loans or credit cards. This makes it the perfect time to teach them the importance of avoiding debt. Make sure to explain how things like credit cards work and to avoid them, especially when they are young.
Another great life skill to teach your teenager how to budget. They may not earn much right now but learning to budget is an excellent habit to be in. If you help them earn more using one of the great methods listed above, then they will hopefully have more money to budget with!
Benefits Of Teaching Kids About Money
Teaching your kids about money early will put them in a great position for starting their adult life. To start with understanding the value of a dollar is important. Knowing that money doesn't always go as far as you would like is important. Let them spend some money themselves to get used to this concept.
Many people struggle when they first leave home living paycheck to paycheck and sometimes not having enough money for food or gas. This is often a consequence of not knowing how to budget. If you teach your kid the importance of budgeting and how to budget properly, they should be able to avoid the pitfalls many other young (and sometimes older!) adults fall into.
Knowing how to save will be a fantastic benefit for your child. Thinking of goals and working towards them, then reaping the rewards will have a positive effect. There are lots of things they may want like a games console, a computer, or a bike. What's important is teaching them the skills to save for it and avoiding impulse buying.
As adults, they will (hopefully!) carry this behavior forward making it easier for them to save for an emergency fund and retirement. Thinking of your child saving for retirement may seem scary. However, the more they know at a young age the better choices they can make. Saving for retirement as soon as you will mean you can have the best retirement possible.
Talk to them about different retirement plans, how much it might cost, and how compound interest works. It's not the most exciting topic but it's one of the most important! Maybe talk about it over ice-cream to make it more interesting for them!
Teaching your kids about money from a young age should help them become financially independent. That doesn't mean you can't help if they needed it, but rather that the need for help won't be because of their poor choices. Knowing about debt, saving, budgeting, and everything else should mean they make better financial choices than many of their peers that get into debt.
What Should Your Kids Do With Their Money
Once your kids are earning some money, they will probably want to spend it! As the parent, it's important to help them learn what to do with their money. There is nothing wrong with spending some of it, but here are some tips on other things they could do with their hard-earned money.
Teach Kids To Save
Learning to save from a young age is important. Set up a savings account for your child and talk about how it works with them. Explain things like interest and how their money will grow over time. Then, discuss with them saving a regular amount every time they get paid.
A great place to get started is Axos Bank. You can open an account if you are at least 13 provided a parent or guardian is a joint owner of the account.
Teach Kids To Invest
These days thanks to the internet investing have never been more accessible. This includes kids too!
Acorns offer a family plan that allows you to include your kids. They can learn early how to invest, how stocks work, and the risks associated with investing. The good news about investing as a kid is they don't have much to lose!
Teach Kids To Spend
When talking about spending the first thing to say is let them spend! Remember they are kids and should enjoy spending the money they've earned. When I was a kid any money I earned was quickly spent on sweets and comics!
The important thing is to teach them how to spend wisely.
First, start teaching them about how to avoid impulse purchasing. Earlier I mentioned when they are between 6-12 to start asking them to wait a few days before making a purchase. This is known as the 30-day rule – when they are young you only need to ask them to wait a couple of days. As older teenagers though they could wait for 30-days, especially for big purchases. The idea is that by waiting you may change your mind about the purchase and save the money instead. If they still want the item after the 30-days, then they can go ahead and buy it.
Another great tip to talk about is how to save money when spending. Using cashback apps or browser extensions that search for discounts are great ways of making savings. A popular choice is the Honey browser extension that will automatically find discounts for you when shopping online.
Teach Kids To Give
When your child is ready, start teaching them about the importance of giving. Helping those less fortunate is a great way to learn empathy for others. Many people also find that giving to charities has a positive effect on their own mental well-being.
They could donate to local causes or churches. Otherwise, look for charities that they may feel passionate about. For example the Cancer Research Institute, the Africa Wildlife Foundation, or Action Against Hunger.
FAQs
What is the best way to make money online as a kid?
These are 30 great ways to make money. The best one is whatever works for you, and you may choose to do more than one! Remember not to let work interfere with school but you could use several of these methods to earn cash.
How can kids get money fast?
If you want quick money check out sites like Swagbucks. They often let you earn a few dollars quickly if you complete all the sign-up bonuses. Other quick ways to make money include selling unwanted items to your friend or neighbors. You could also go ask neighbors if they have any errands they need you to do.
Could I make money at school?
You could make money at school selling snacks, toys, or hand-made goods to classmates. However, a lot of schools don't allow this. Check with your teachers before trying to make money at school. If they allow it though, go for it!
Do I have to pay tax?
The bad news is that everyone must pay taxes regardless of age. The good news is that you only pay if you earn over a certain amount! Recently this amount was set at $12,000. It's unlikely you will earn that much which means no taxes to pay. If you do earn more, then you will need to make sure you pay the right amount of taxes. Ask a parent or guardian to help with this.
Will I get rich?
Although some make millions from blogging or YouTube most don't. Please understand that none of these ways to make money will get you rich quickly. However, they are all legitimate ways of earning a decent amount of money every month. If you are a kid earning a few hundred dollars a month – that's not bad! 
How can I get paid?
Some of these methods will mean you get money in cash. There are others that will pay online using PayPal or other similar services. This is why it's important to discuss your plans with a parent or guardian first. Depending on your age you may need them to open an account to receive the payment that they can then pass on to you.
How do I stay safe online or offline?
There is lots of amazing advice available about internet safety online. Some basic rules include making sure not to reveal any personal information. Always inform someone if you start receiving inappropriate messages and report any problems to the platform you are working on as well. 
There are federal laws protecting children under the age of 13 when online. This is why some platforms have an age limit of 13 and require parents to manage an account for children under 13.
Make sure your parents or guardians are kept informed of your plans. This includes working offline as well. Always make sure they know where you are going and who you are working for. If you feel uncomfortable at any time, then leave, go home, and discuss it with your parents.
Final Thoughts
Thanks to the internet there are lots of great ways to make money fast as a kid. Try as many of these methods as are suitable for you and see what you like.
Learning now how to earn, spend, and save will be a great financial education. When you reach adulthood, you will be well prepared to be successful! At the same time don't forget to have some fun and treat yourself occasionally.
For parents reading this helping your child with these jobs can be a great way to spend quality time together whilst helping them learn about money!
How To Make Money Fast As A Kid