Disclosure: This post may contain affiliate links. If you click on a link I may make a small commission at no extra cost to you. You can read the full disclosure here.
Last Updated on February 5, 2023 by Chris Panteli
Single Mom Needs Money Fast
Kids always need something, don't they? Clothes, shoes, and school equipment don't seem to last 5 minutes before they need replacing again!
That's not to mention paying for extra-curricular activities, trips out, and presents!
Not including college, the US government estimates it will cost a whopping $233,610 to raise a child to the age of 17. If you're a single mom, then every cent counts!
Extra cash when you're a single mother on one income could be the difference between keeping the lights on or not. When a single mom needs money fast the good news is that you can earn extra income.
These 31 awesome side hustles will give single moms everywhere the chance to earn some much-needed extra money fast.
When a Single Mom Needs Money Fast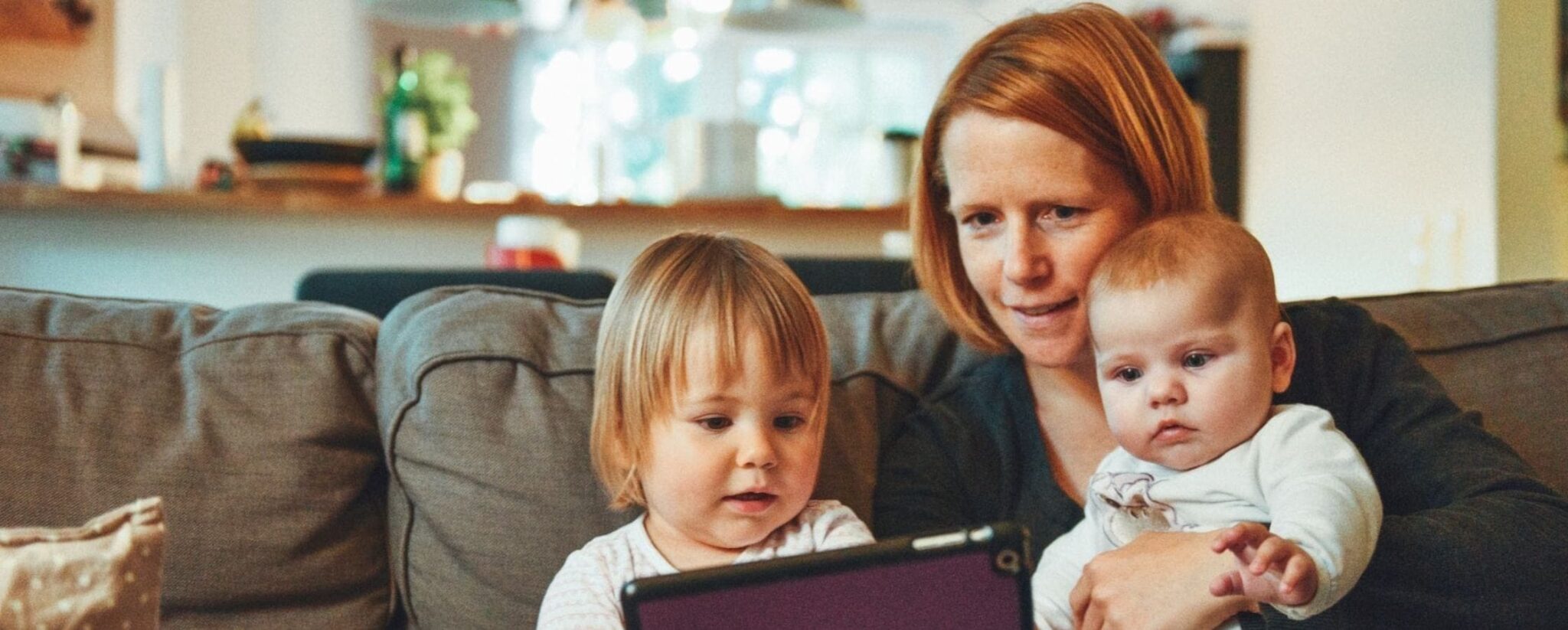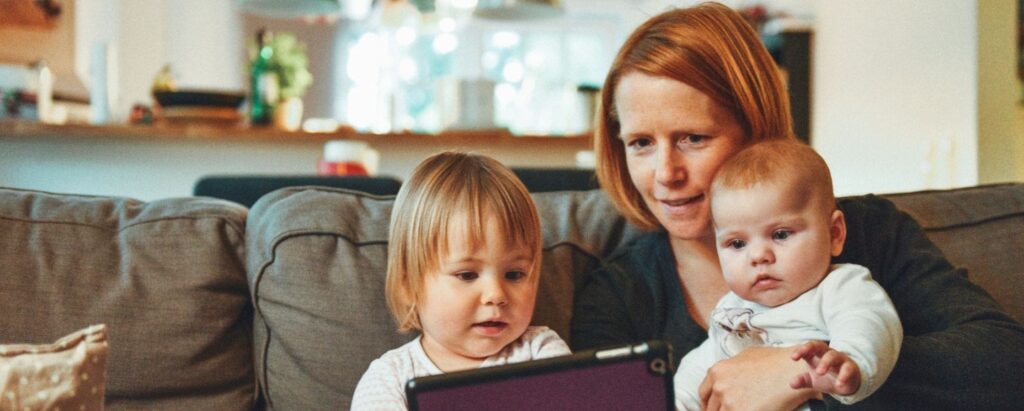 Whether you are a working mom or a stay-at-home mom, one thing will be true. When you're a single parent, money and time are in short supply!
Many single mums don't earn enough or receive enough child support to cover the basics. Never mind treats or luxuries! That means finding a side hustle that lets you earn money fast and regularly is essential for survival.
People suffering financial hardship often take on multiple jobs. You may already work 2 or 3 jobs trying to get by!
Why not try one or more of these side hustles instead?
Many of them let you earn emergency cash immediately. Others are great for building a long-term sustainable income. Once you start regularly earning from your side hustle(s), then you can enjoy some fantastic benefits, including:
More money!
Setting your own schedule (great for more time with the kids)
Achieve more financial goals
Recommended: 21 Awesome Online Jobs For Moms Without Investment
31 Epic Ways for a Single Mom to Earn Extra Cash
To make this guide easier, I've split it into three easy-to-follow sections. First, I'll cover how to make money fast online. Most of these opportunities will let you earn money online today.
Next, I'll reveal ways to earn online that could turn into a full-time income. None of them require any previous experience. Provided you have a reliable internet connection, then you can start working now!
The final section will cover offline jobs you can do to earn money fast. Not everyone wants to work from home on a computer. That's OK! There's a ton of stuff you can do to earn money outside and I'll tell you about the best ones.
Making Money Fast Online
First up, here are the best ways to earn money online fast. The earning potential in this section isn't enormous. You won't get rich! However, earning $100 or more a month is perfectly doable by working on one or more of these online side hustles.
1. Survey & Reward Sites
You can earn cash fast by joining multiple surveys & reward sites. Many of them offer a sign-up bonus when joining and it's free to sign-up!
To get your money, a threshold usually needs to be reached. Often this is as low as $5 before you can make a withdrawal. Sites will pay cash directly to you via PayPal. Alternatively, some sites offer rewards such as gift cards, checks, or direct deposits.
One popular survey & reward site, Swagbucks, advertises that some members can earn over $1000 per year! That's about $100 per month.
Answering surveys is one of the oldest ways to earn money online. You can spend a few minutes a day completing surveys or more time when you can.
Other simple online tasks you can do to boost earnings include watching videos, completing sign-up offers, and earning cashback for shopping online.
Top survey and reward sites to start on include:
2. Mystery Shopping
Mystery shopping is an ideal way to earn extra cash when you're a single mom. Why? Easy. You can take the kids with you, and you get paid! That saves you from having to worry about child care.
Not only can you get paid for mystery shopping, but mystery shopping often means free stuff too. Meals, clothes, and more may be given on top of the cash!
Secret Shopper, Quest for Best, and IntelliShop are three mystery shopping companies to get you started.
3. Playing Games
Earning by playing games is like a dream come true for avid gamers. Mistplay is an innovative app that pays real rewards just for playing games.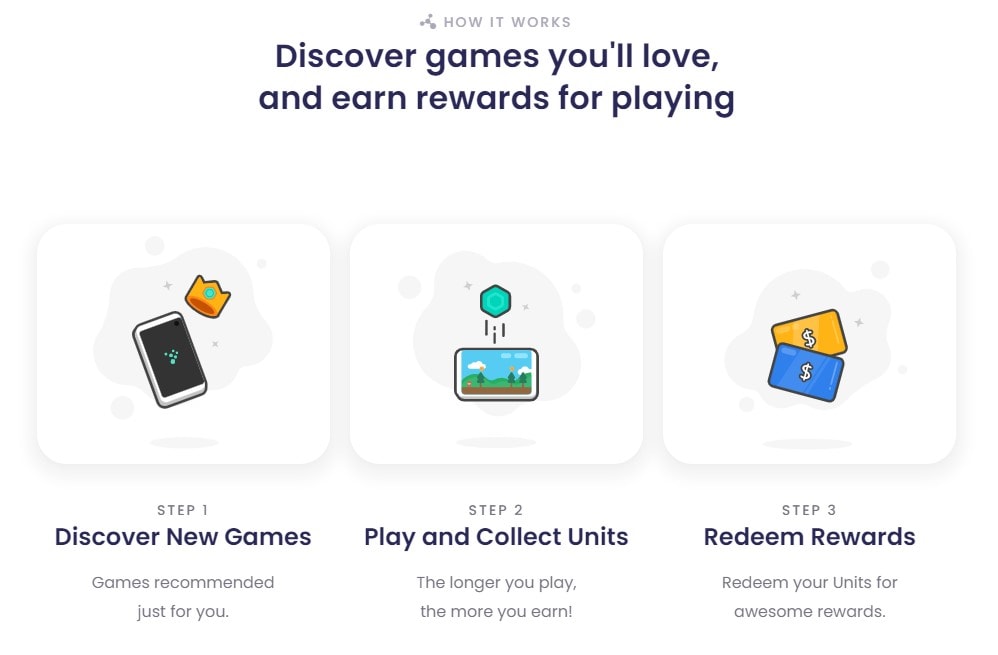 Extra rewards can be earned for completing challenges, buying in-game items, and referring friends.
When you're ready to redeem your rewards, you can claim a gift card to the value of your points. This could be for PayPal or a gift card for a retailer.
Low-income families can use this to their advantage and build up the points to use for gift cards towards presents for birthdays or other special occasions.
Recommended: Mistplay Review: Worth It?
4. Sell Unwanted Stuff
A great way to earn cash fast is to sell stuff you no longer need.
Kids tend to accumulate loads of stuff! Toys, clothes, and games could all be resold. Just make sure they are in good condition and clean.
Decluttr

Your Tech And Make Money
Decluttr is the smart way to sell old cell phones, tech, CDs, DVDs, games, and books. You can get an instant valuation, ship for FREE, and get paid! What are you waiting for?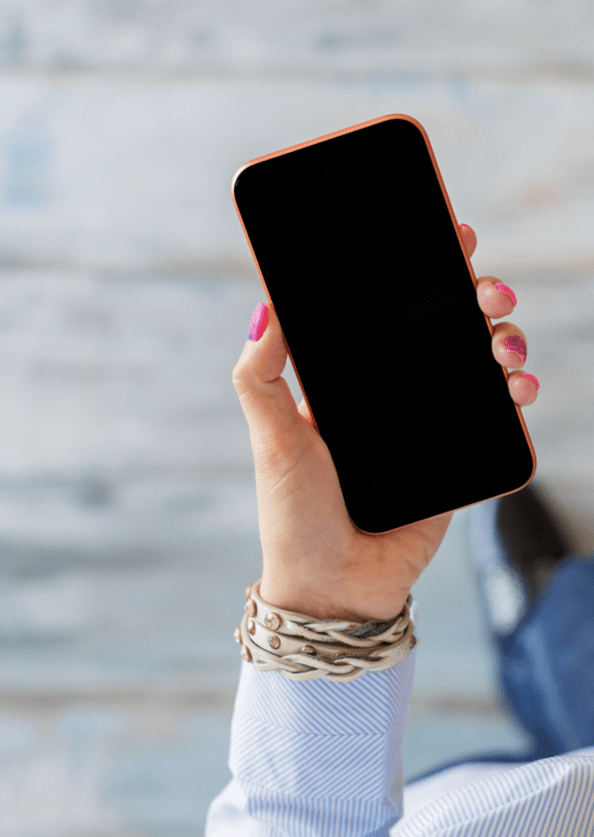 Selling bundles of kid's clothes can be a regular earner. Plus, you are helping other parents that maybe can't afford clothes. The chance to buy cheaper second-hand clothing can be a godsend when you are struggling with money.
To sell your stuff try these options:
5. Rent Your Stuff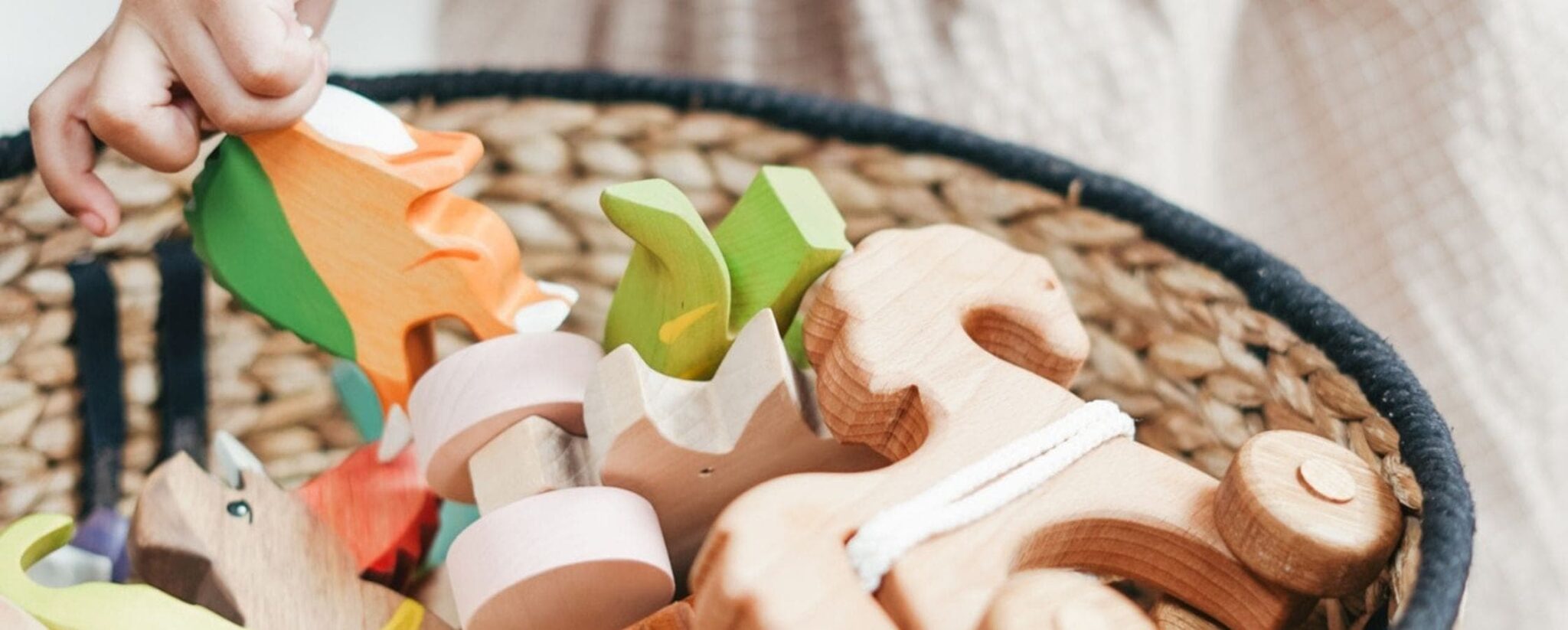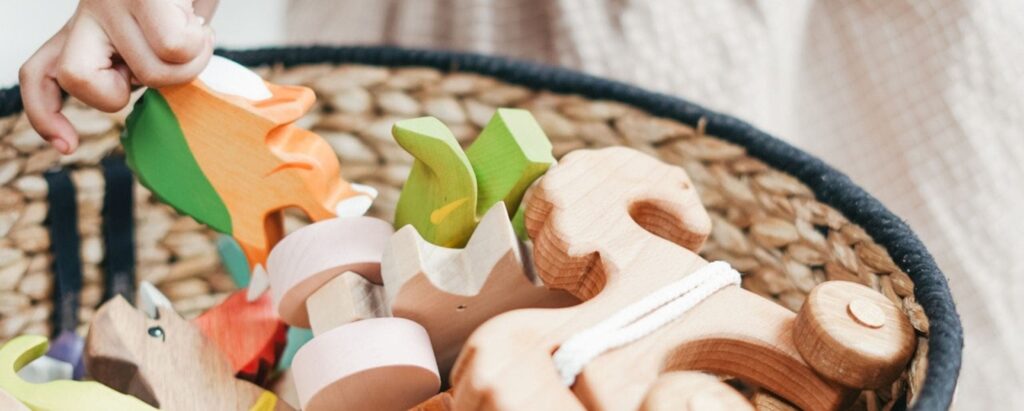 No doubt you own things you wouldn't want to sell. Precious baby gear that you may not use again, but want to keep for the treasured memories.
To make money and keep your stuff you could rent it to others.
Babyquip is a platform that allows you to rent your baby gear to other moms and dads. You get money and they get stuff they need, but can't afford to buy outright. A win all around!
If you don't fancy renting your baby gear, there are other options.
Use Style Lend to rent out clothes, Friend With A for sports equipment, or Fat Llama for everything else!
6. Testing Websites and Apps
Businesses of all sizes are constantly striving to improve their websites and apps.
Paying ordinary people like you is a great way for them to find out how the user experience really is.
Typical tests involve following instructions on a website or app. You record your thoughts (usually via audio recording) at every step of the way, and the company uses this data to improve its services.
On average a test takes 20 minutes and pays 10. Give it a try now at User Testing.
7. Sell Photos
Smartphones mean most of us always have a high-end camera in our pockets at all times.
If you are an avid snapper, you could make money from your photos.
Uploading your snaps to stock photo sites lets others buy them for their own use. This is a great way to build a passive income.
Try these stock photo sites first:
8. Rent Your Vehicle
If you own a spare vehicle, then you could rent it out. Cars, vans, and trucks are always needed.
If you live in a tourist hotspot and own a luxury vehicle you could earn big money by renting it to vacationers!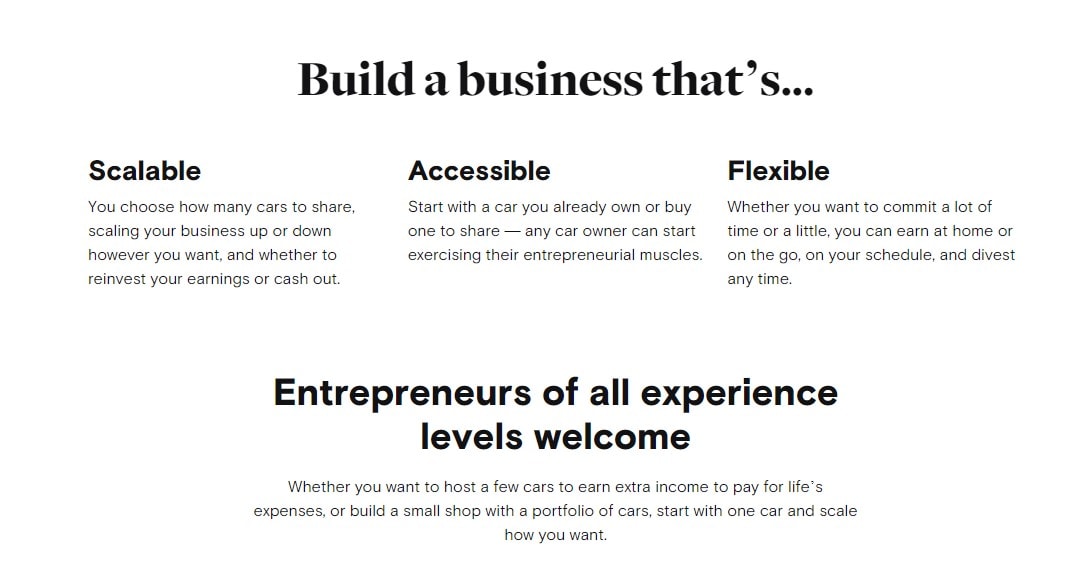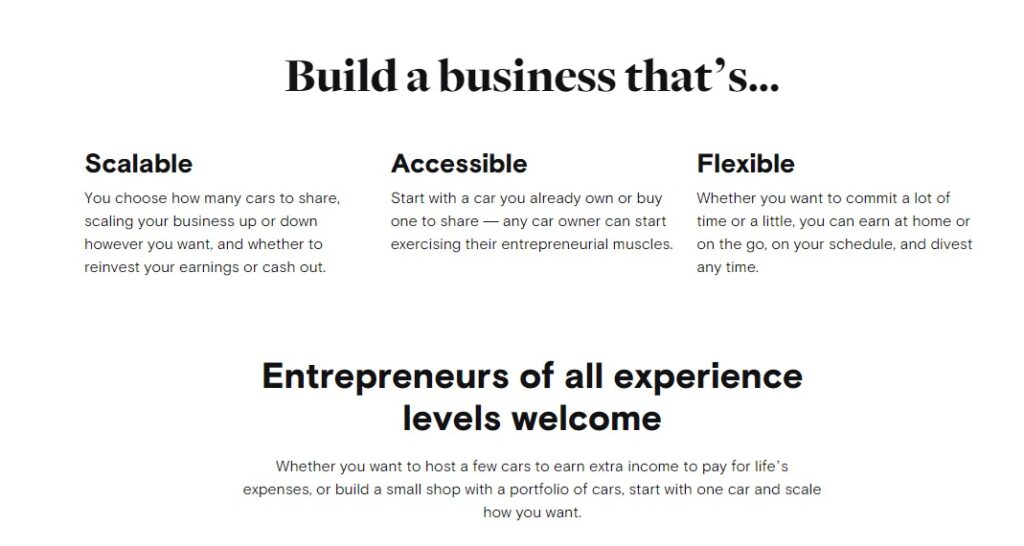 Turo is one of the top vehicle rental sites. The platform allows you to connect with members and means more protection for you including insurance.
Recommended: How to Make Money Renting Your Car on Turo
9. Chat Online
Online chat doesn't mean signing up for anything adult (unless you want to of course!).
Instead, lots of people happily pay others to chat with them for one simple reason. Loneliness.
An elderly person may be housebound and just want someone to talk with. Career-minded people may not have time to meet real-life friends and you can fill that need and chat with them.
If you enjoy talking with strangers online, then why not get paid for it!
Get Paid To Chat
Offer your services as a virtual friend, girlfriend, or even life coach – and get paid to chat with your clients.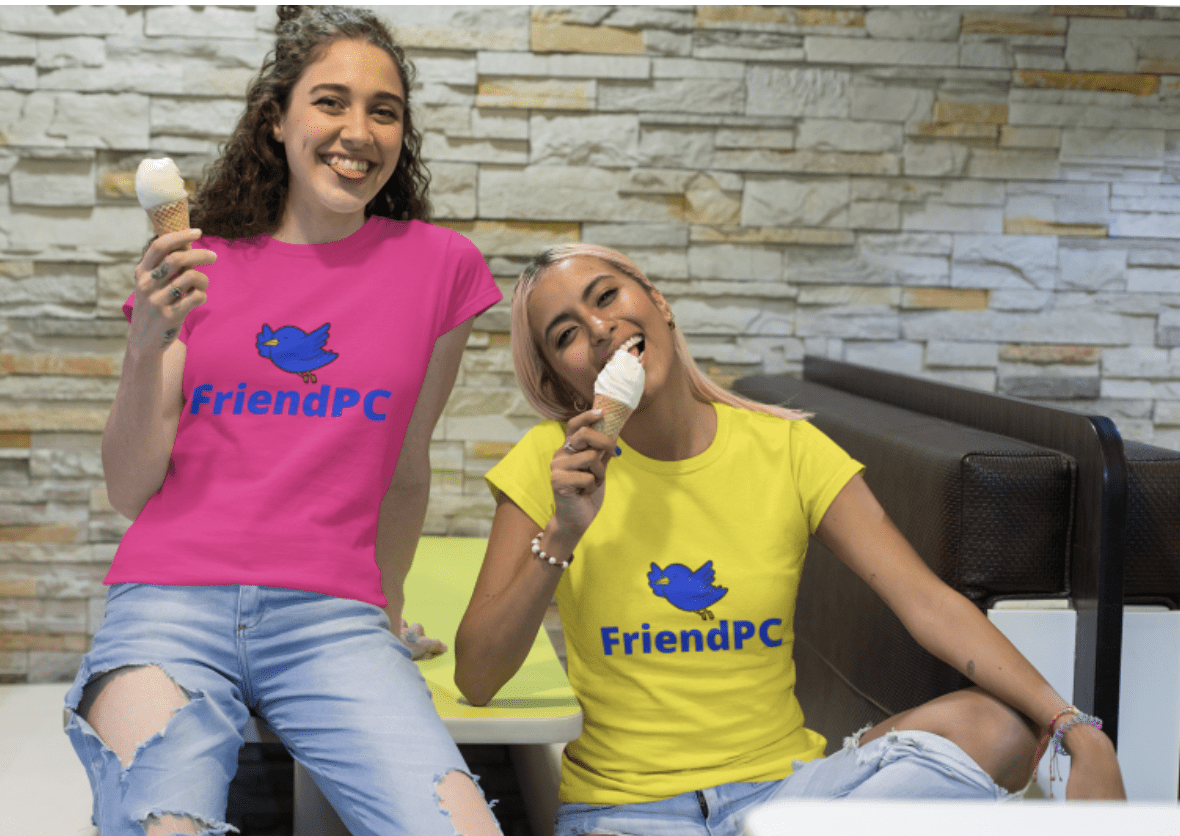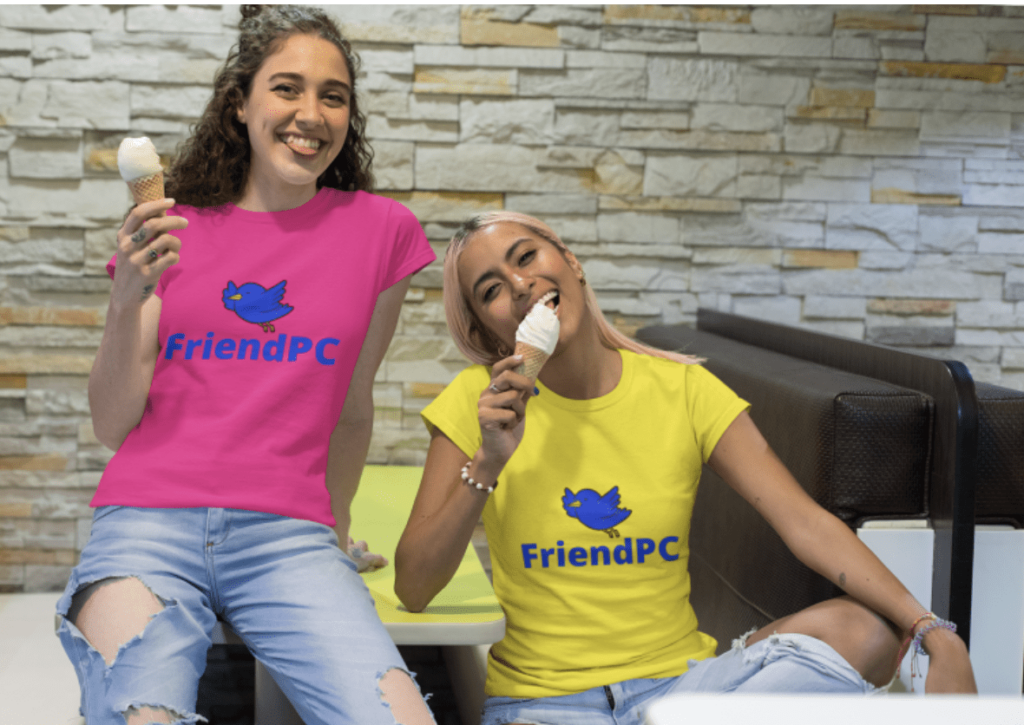 FriendPC, Rent A Friend, and Rent A Cyber Friend are three safe sites for single moms to earn money chatting and maybe make a lifelong friend in the process.
Online Businesses For Single Moms
Running your own business comes with many benefits. Freedom to work when it's convenient for you, extra money, and no boss looking over your shoulder make starting your own business very enticing!
These online businesses can all be started from home. Most are free to start or otherwise extremely low cost. Let's dive in!
10. Sell Handcrafted Items
Creating handcrafted items and selling them is a big business! Globally the handcrafted items market was worth an unimaginable $718 billion in 2020!
It's a great side hustle for single moms because you can fit it around your busy schedule. Plus, if you create popular products you could end up with a full-time business!
Create a Digital Etsy Empire!
Learn exactly how to design digital products (without Photoshop), list products on Etsy, get traffic to your Etsy shop, and grow a real revenue-generating business…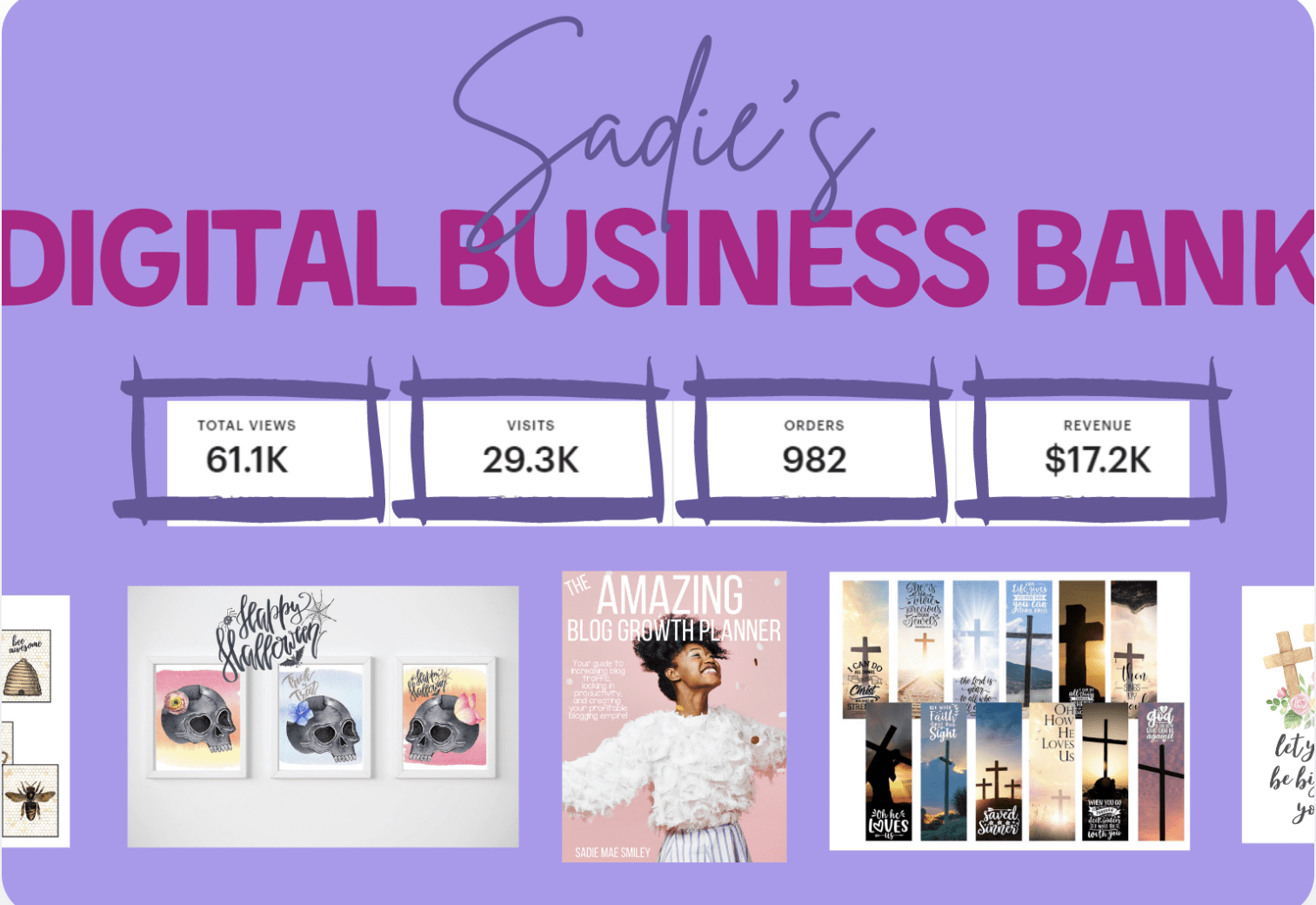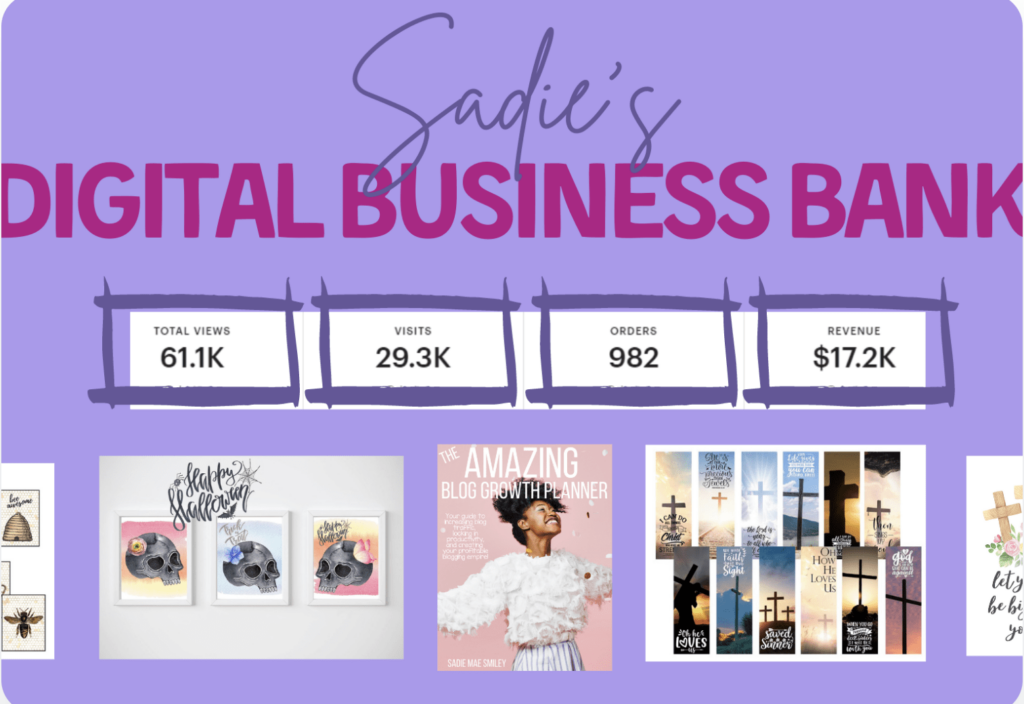 To sell your creations you have two great options. Sell them online using platforms like Etsy or sell them in-person at craft fairs or other similar places.
11. Freelancing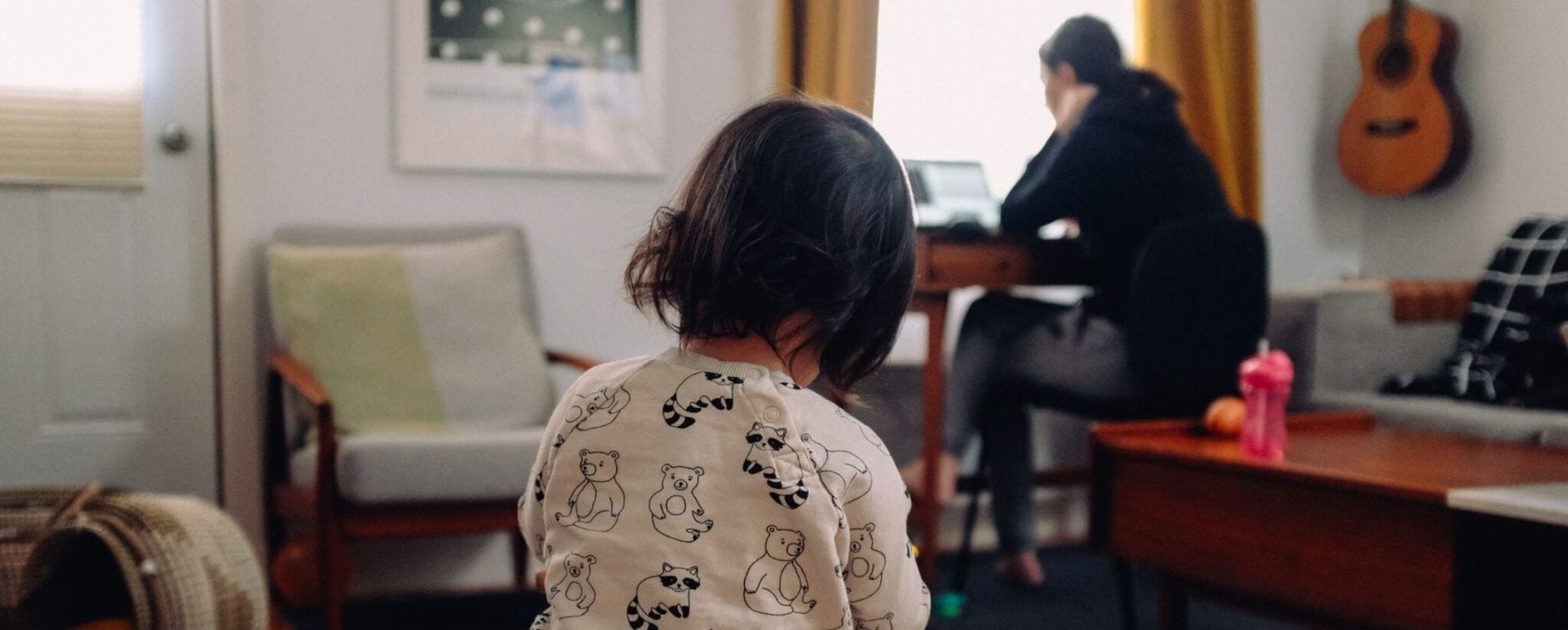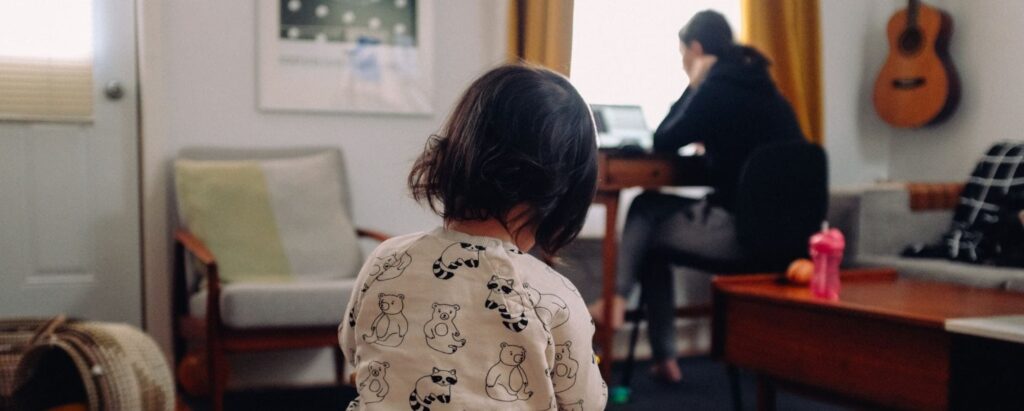 Freelancing is a broad term that covers someone selling their skills.
Platforms like Fiverr and Upwork make freelancing easier than ever before.
For a single mom, the chance to earn and set your own schedule makes freelancing something you must consider.
Popular freelance ideas include:
Software development
Video editing
These are just a few suggestions. Think about your skillset and see if you can use it to make extra money!
12 .eBay Flipper
To start a business as an eBay flipper doesn't require any experience. If you have an eye for a bargain this could be a lucrative business.
The concept is simple. Start by buying a product cheaply. Next, resell or flip the items on eBay for a profit. Easy!
You can find cheap or even free stuff at local thrift stores, yard sales, or online. Online there are groups on Facebook and dedicated sites to recycling stuff rather than sending them to landfills. Check them out to find stuff you could resell.
With experience, you will soon know what sells well and what doesn't!
13. Translator
If you are bilingual or multilingual, then your skills will be in high demand.
Translators are needed for all kinds of work. Books, videos, online content, and more all need translating.
You can also work as a translator for people in business meetings and other events. This is often conducted via video call.
14. Influencer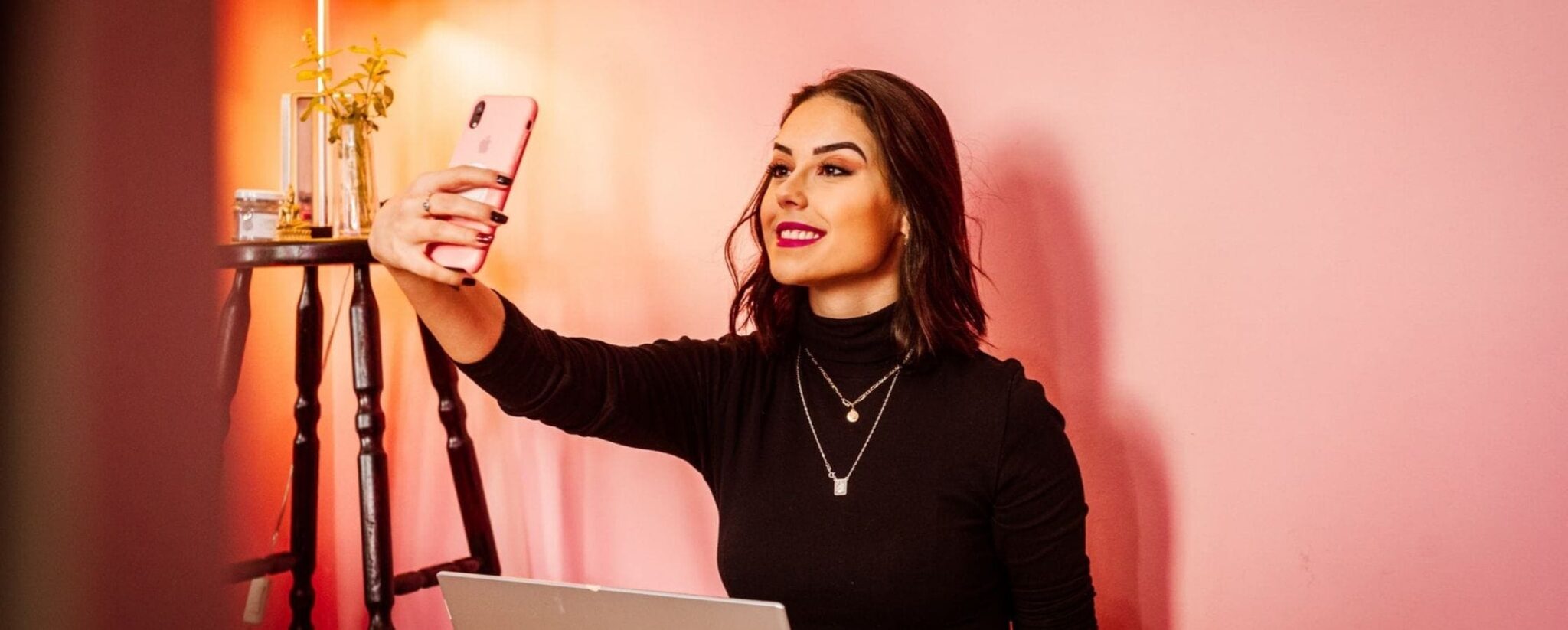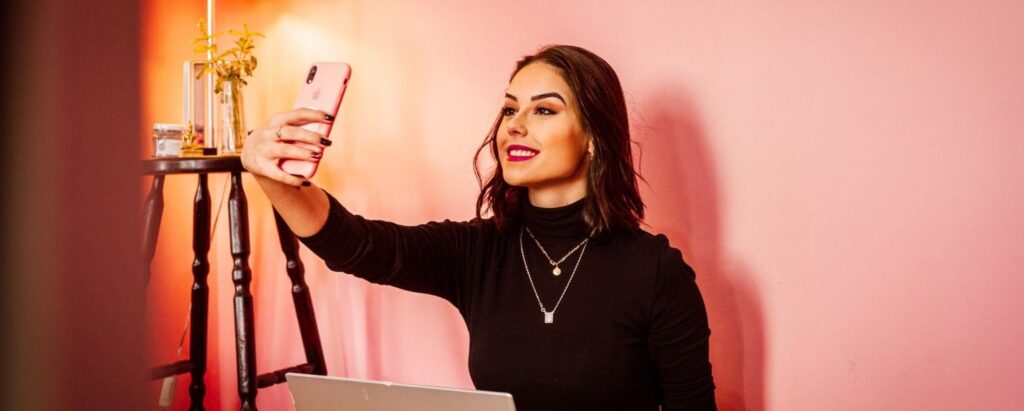 The social media revolution has opened up a lot of opportunities. One of them is the ability to earn money as an influencer.
You may be thinking there's no way you can earn anything as an influencer. Actually, you don't need to be a Kardashian!
Even influencers with a few hundred or thousands of followers can earn a steady side income.
By choosing a niche, posting regularly, and engaging with followers your posts will be noticeable. That means businesses in that niche will pay you to promote their products or services.
15. Affiliate Marketing
Affiliate marketing works like this. You join an affiliate program, promote your affiliate links, and earn a commission every time a purchase is made using your affiliate link.
There are lots of ways to promote your affiliate links. You could start a blog, a YouTube channel, or share your link on social media.
Anywhere you can paste an affiliate link is a potential revenue source. Just look at how much LifeUpswing made it one month; with one affiliate program:


Affiliate marketing is a popular method for building a passive income. Successful affiliate marketers earn thousands of dollars per month. No reason why you can't too!
16. Tutoring
Single moms already help their kids with homework. Tutoring may be a step above this, but at least you get paid!
Online tutoring is the easiest option to pursue when you're a single mother.
Try signing up to tutoring platforms online and get connected with students. Chegg is one tutoring platform you could try first.
If you have tutoring experience, you could advertise as a tutor on local Facebook groups. Alternatively, let other parents know you're offering tutoring classes, and which subjects you specialize in.
17. Blogging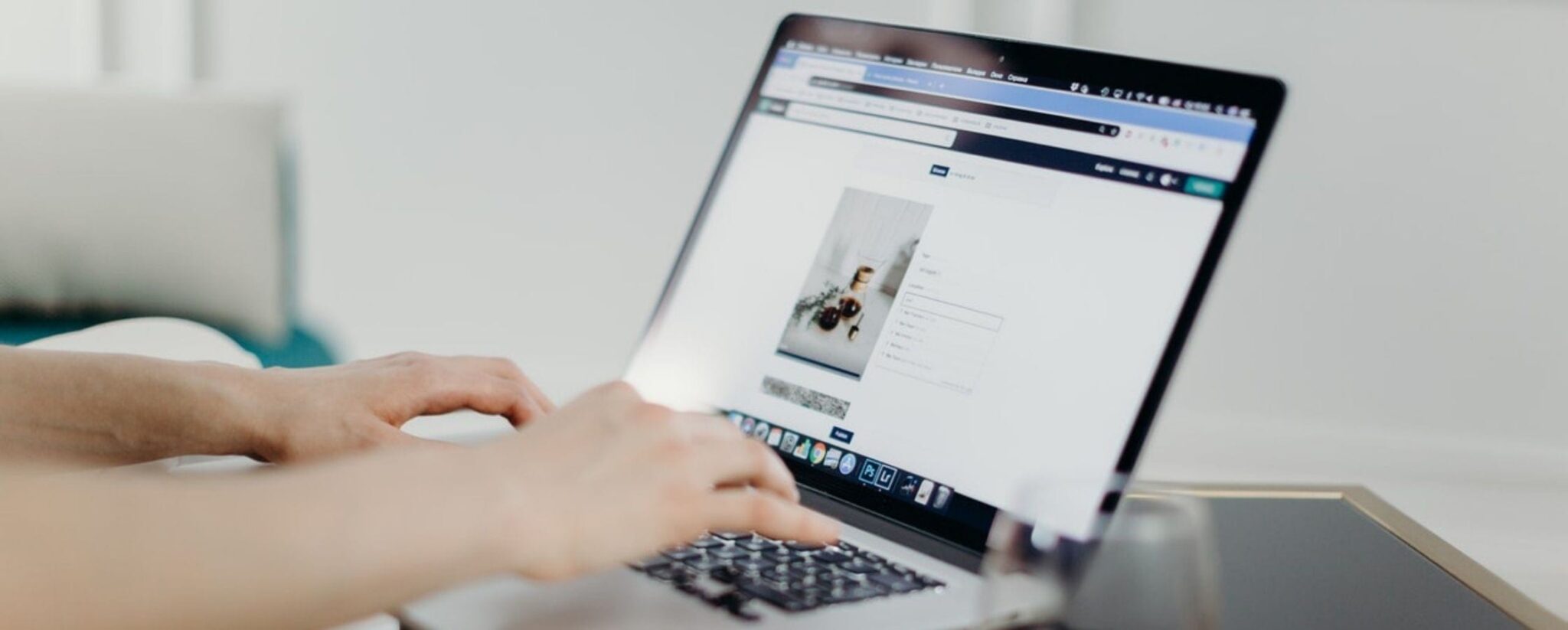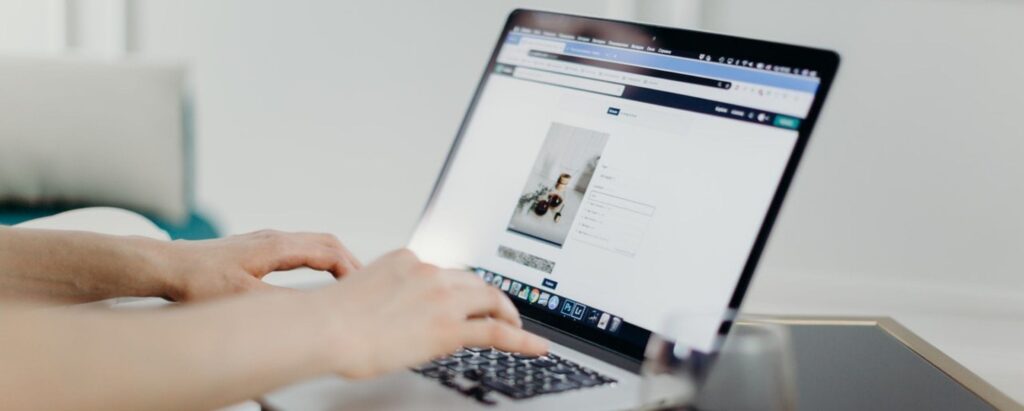 Blogging is a great way to build a passive income. Startup costs are minimal, but top bloggers easily earn six figures!
If you can produce quality content on a regular basis, then you can grow a blog.
Start by choosing a niche and get writing!
Start Your Own Blog
It's a great way to make money online and to win back your financial freedom. It's not easy, but then again, nothing good in life is! If you put in the work it can be extremely rewarding. So make sure you start your blog the right way, self-hosted, and on Siteground!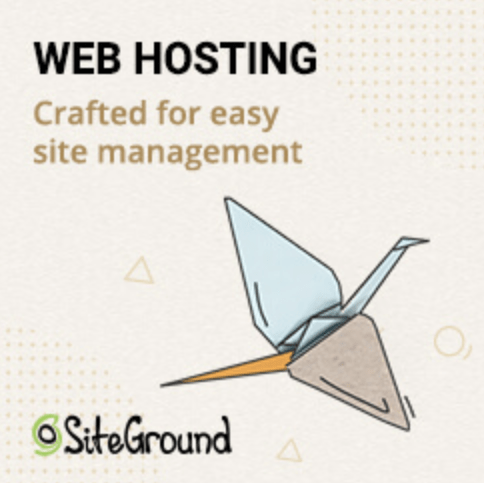 You won't get rich quickly from blogging. However, if you put the work in you will reap the rewards.
18. Transcriptionist
A transcriptionist listens to audio and types everything they hear into a text file.
If you have a good internet connection, fast typing skills, and outstanding listening skills, then transcription could be ideal for you.
You could work as a medical or court transcriber. Alternatively, you could transcribe any other audio files.
Transcription work is great for single moms because you can set your own schedule and work as much as you want!
To get started head to Rev and join for free.
19. Sell Printables
Printables are a wonderful way of earning extra money. This is also another great way to build a passive income.
The process is simple. Start by creating your designs using software like Canva.
Partner with a printer such as Printify.
Get 30 Days FREE Printify Premium Access
I've managed to negotiate a sweet deal for my readers! If you use the coupon code LifeUpswing – You get 30 Days Of Printify Premium for FREE.

✅ Integration with Shopify, Etsy, eBay and more
✅ 10 stores per account
✅ Unlimited product designs
✅ Up to 20% discount on all products
✅ Mockup generator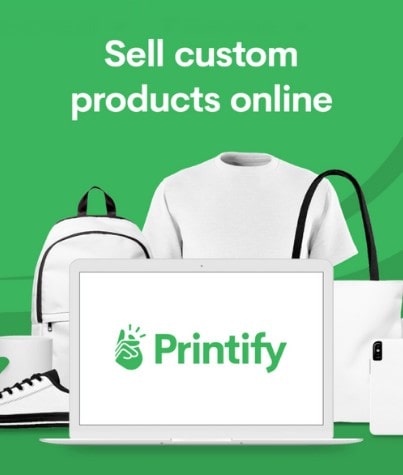 Sell your printables via your own website or using a platform like Etsy.
When an order is placed your printing partner will handle manufacturing, packing, and shipping.
You simply collect your profit!
20. Proofreading
Many businesses or individuals that create written content will hire a proofreader to check the document thoroughly.
You must have strong spelling and grammar skills to be a top proofreader. Native language skills are essential for the language you are proofreading.
Learn How To Start Your Own

Proofreading

Business
Alicia made $1,100 the first month after she graduated from one of Caitlin's proofreading courses – even while she was still working full-time at her retail banking job!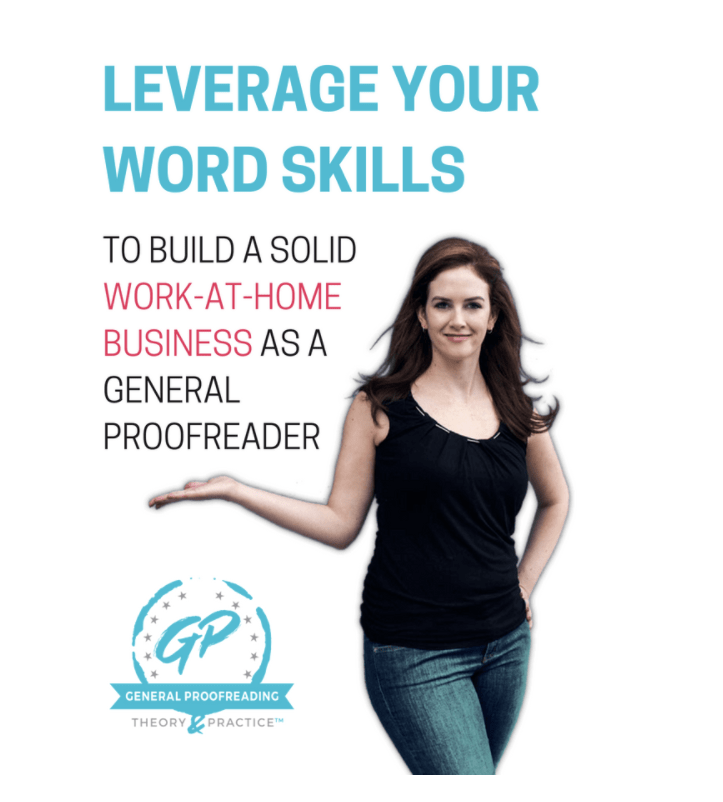 To start your proofreading career, why not try the Proofreadanywhere course first.
21. Become A Virtual Assistant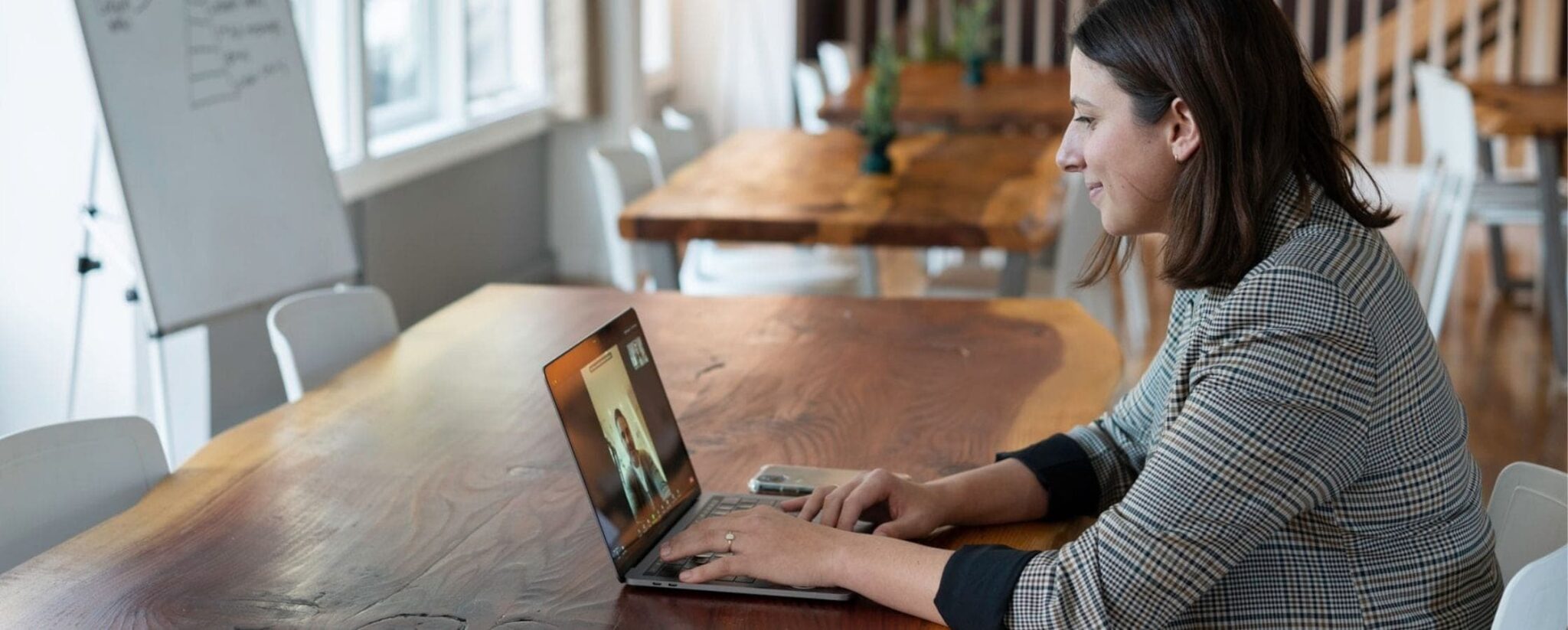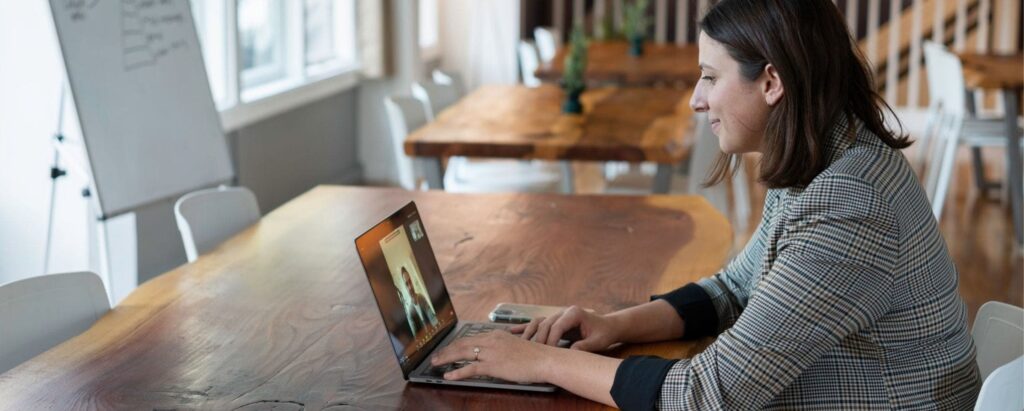 Business owners, executives, and others are increasingly hiring virtual assistants to manage a multitude of tasks.
Task's a virtual assistant may handle include:
Managing appointments
Answering calls and emails
Social media
Admin tasks
If you are organized, an excellent communicator, and able to work at a fast pace you will make a fantastic virtual assistant.
Become A

Pinterest VA

Today
Learn a proven step-by-step process for building a lifestyle business that lets you work when and where you want, doing something you love.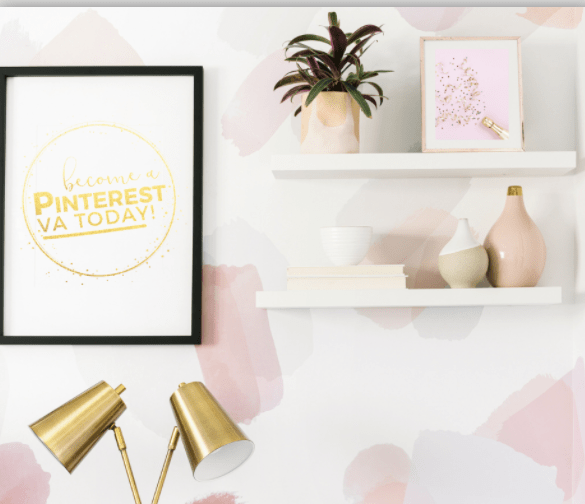 Upwork or Fiverr are two platforms you can start on when looking for virtual assistant work.
22. Writing
Writing is a popular side hustle as you don't need any experience or qualifications.
Provided you can write to a high standard, then you could work as a freelance writer. If you've got an active imagination, then creating the next Harry Potter whilst writing short stories could even make you life-changing money.
Upwork and Fiverr are two great platforms for budding writers to start on.
23. Graphic Design
If you are creative and have design skills, you can make money as a graphic designer.
You can easily find gigs using sites like Fiverr.
Graphic designers are needed for lots of work. You might be asked to design logos, templates, flyers, and more.
Making Money Fast Offline
Not everyone likes working from home or sitting at a computer all day. The good news is that there are lots of things you can do to make money fast that involve getting outside. Here are some of the best ideas.
24. Have a Yard Sale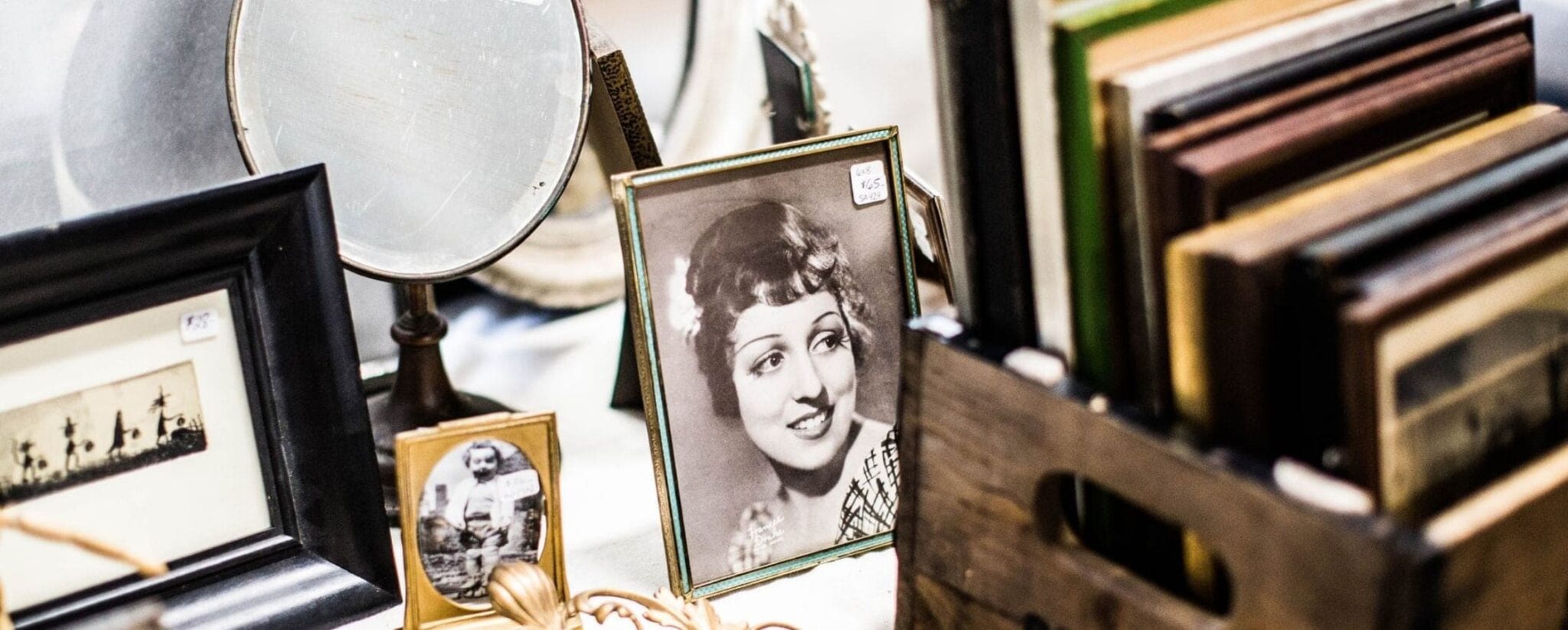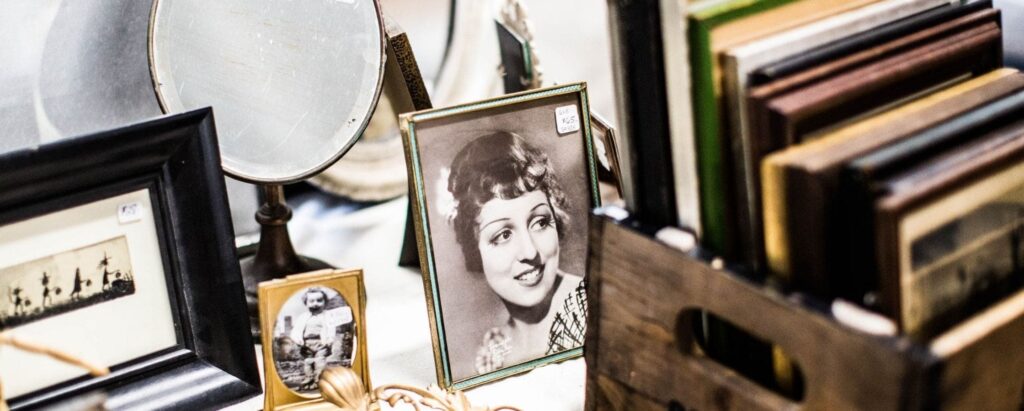 Do you have lots of stuff you don't need? Are you tired of tripping over toy mountains?
If yes, why not have a yard (or garage) sale and clear the clutter! Plus, you will get cash in your hand fast.
To get more customers make sure to advertise your sale using local Facebook groups or other online forums.
25. Run Errands
Lots of your neighbors or people in the wider area need assistance with day-to-day tasks.
Collecting groceries, completing basic repairs, or yard work are tasks many people pay for help with.
Taskrabbit is free to join and you get paid for completing simple errands for people in your area.
26. Babysitting
One thing being a single mom qualifies you for is babysitting!
If you love spending time with kids, then why not get paid to look after them?
Parents often need babysitters after school, at weekends, or during the day.
Offer your services in local Facebook groups or sign up to sites like Care to find babysitting gigs.
27. Pet Sitting
Looking after other people's pets can provide a regular income. Plus, you get to play with cute animals!
People often hire pet sitters when they are working long hours or going on vacation.
Join Rover for free to start earning as a pet sitter.
28. Dog Walking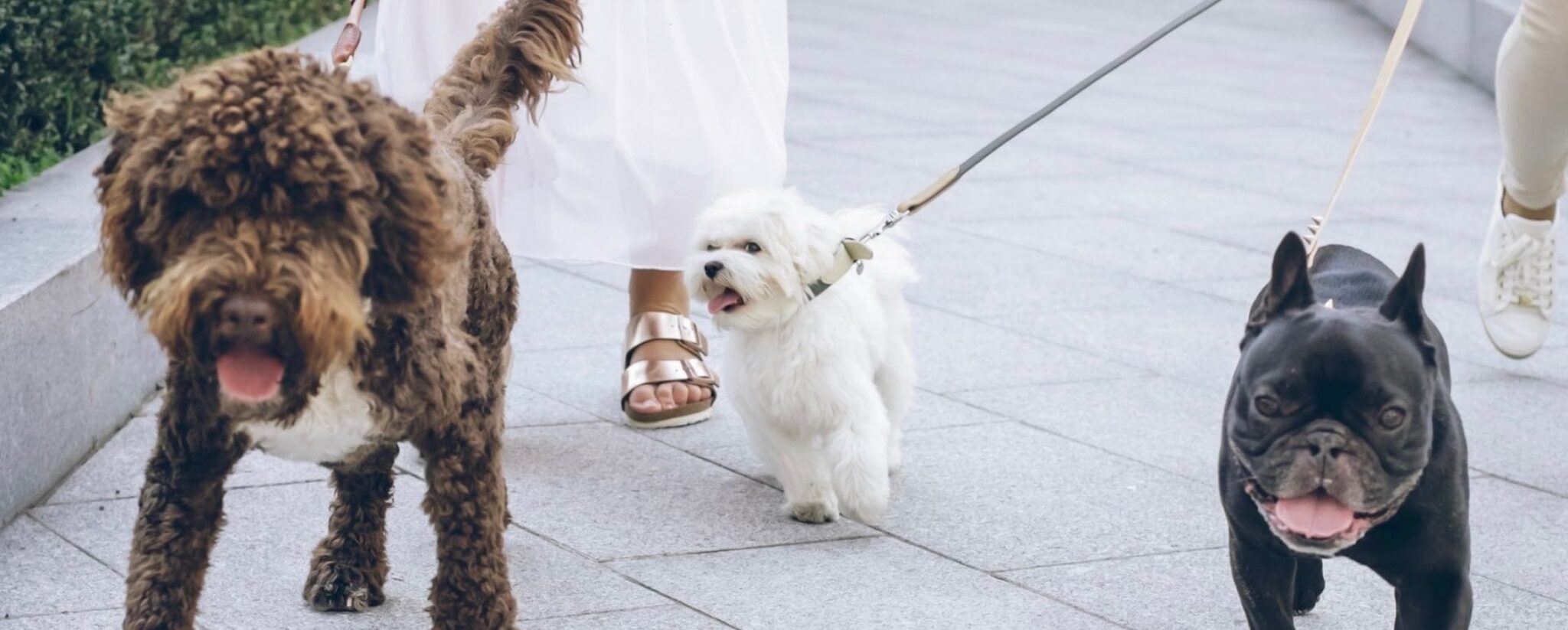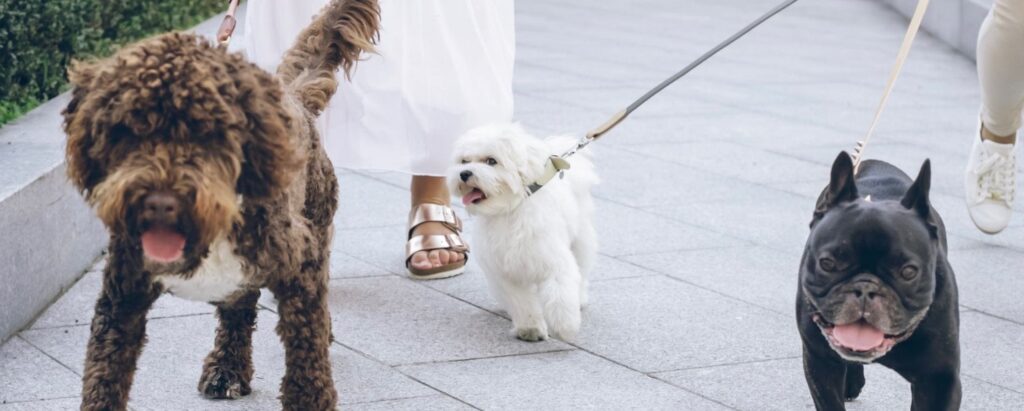 People that work long hours often don't have time to walk their dogs.
That's good news for you because you can get paid to walk the dog for them!
Dog walking provides a regular side income and it's good exercise! You could even bring the kids with you to get them outside too.
You could offer services using local online groups or sign up to sites like Rover to get dog walking work.
29. Uber Driver
If you have your own vehicle and don't mind picking up strangers, you can work as an Uber Driver.
HyreCar
Don't own a vehicle? Rent a qualified car for any rideshare or delivery service.
✅ Daily Rentals
✅ Commitment Free
✅ Insurance Provided
✅ Uber, Instacart, or Postmates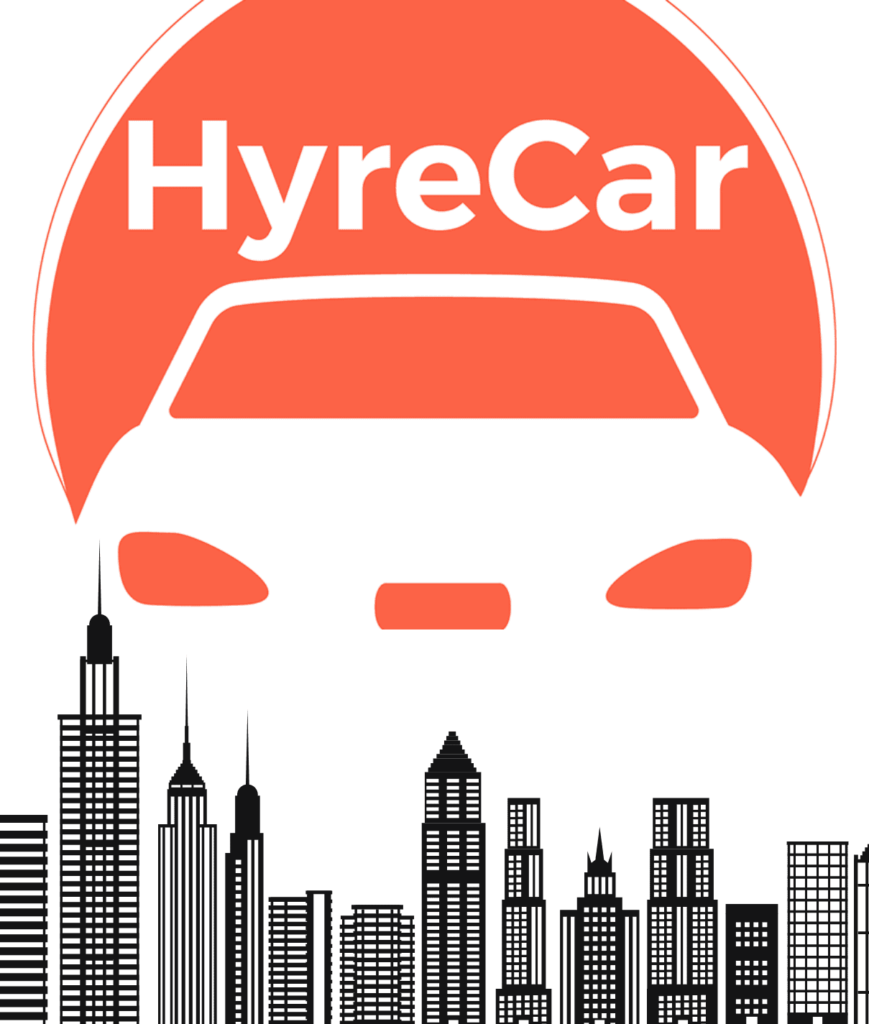 Setting your own schedule, fast payments, and constant support make driving for Uber a freelance opportunity many happily take up.
30. Flea Market Flipper
A flea market flipper simply buys products cheap and sells them for a profit!
Head to flea markets, thrift stores, and yard sales to find bargains.
Once you've got things to sell, pop to eBay and sell for a profit.
Flea Market Flipper Course
We took our flipping side hustle from $42K part-time to $133K full-time and never looked back.
✅ 45+ lessons in 13 modules
✅ ​PDF downloads
✅ Excel spreadsheets
✅ Video tutorials
✅ Financial freedom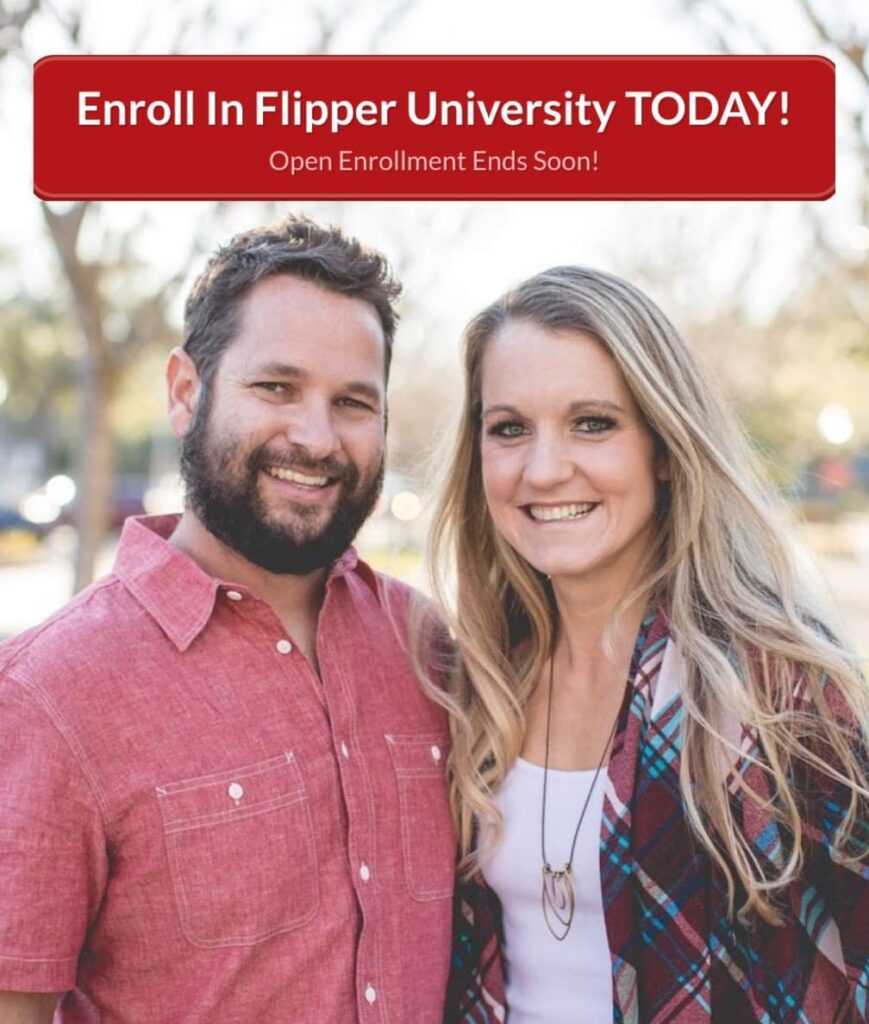 Some flea market flippers earn six figures a year! This makes it a side hustle worth sticking with.
31. Delivery Driver
Do you have a vehicle and enjoy driving? If so, why not earn cash as a delivery driver.
You can set your own schedule and even take the kids with you if necessary.
Instacart and Postmates always need drivers.
4 Tips for Building Future Wealth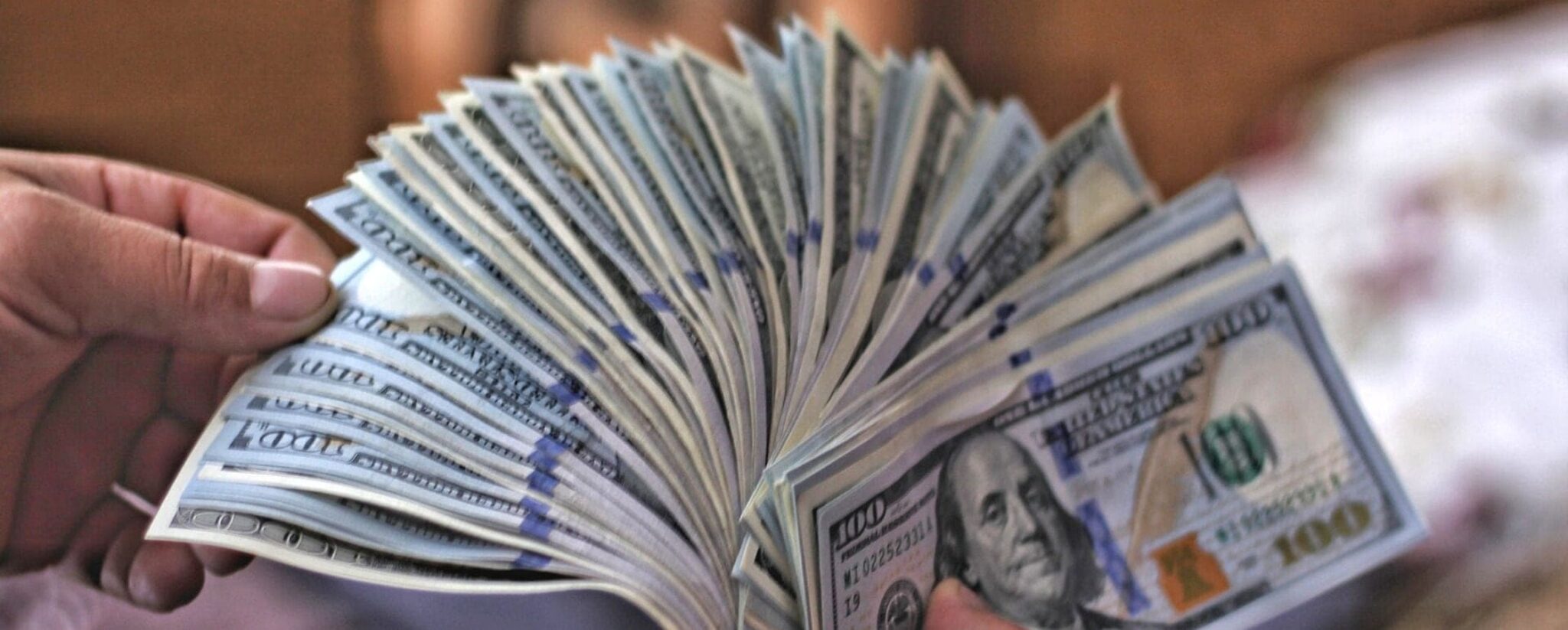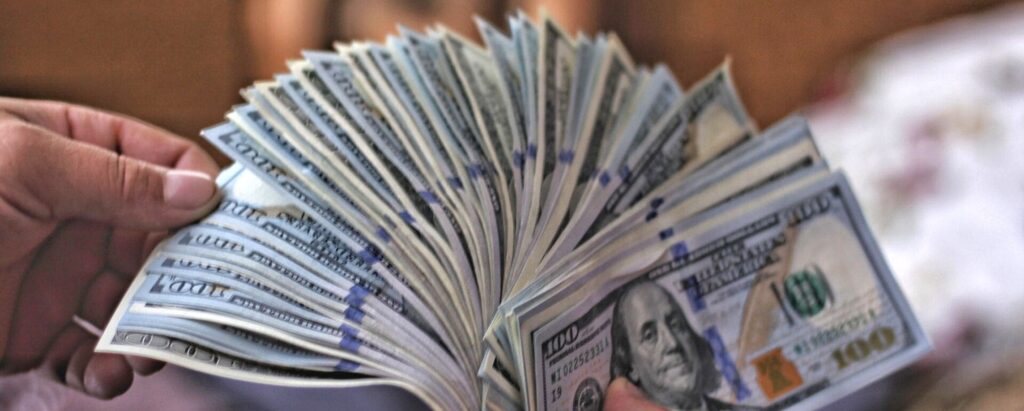 Once you start bringing in extra money, what should you do with it?
Making sure bills are paid, groceries are bought, and the kids have everything they need will be your first priority.
What about leftover money? Here are some suggestions to consider.
Build a Budget
Creating a detailed budget will help you be more financially successful. List every expense and bit of income.
Use this data to make a plan to pay off any debt, cut unnecessary spending, and build wealth.
Paying off debt first should usually be a priority. Bad credit makes it harder to get personal loans, a credit card, or emergency loans when you need them. Concentrate on paying off high-interest debts first, then move on to the rest. As your debts clear you should see your credit score increase which will be a huge help.
If you are struggling to make payments, contact the companies to ask for payment assistance. Most will be happy to work out a plan with you.
When reducing expenses, you may be tempted to cancel insurances. However, health insurance, mortgage insurance, and life insurance could save you thousands of dollars. Try to keep all your insurance plans active if you can afford it.
Make sure to include fun spending in the budget! Everyone deserves a treat after working hard.
Start an Emergency Fund
Unexpected bills can strike anytime. When you've got kids it's even more frequent.
Medical bills, a sudden growth spurt meaning they need new clothes right now, or accidentally breaking stuff around the house are expenses most kids incur at some point.
That's not including car repairs, house maintenance, or getting laid off.
What are you going to do when an unexpected bill lands on your doorstep?
A personal loan, financial help from a government program, or some other form of temporary assistance could save you. But what if you don't qualify? Needy families often have to resort to not paying other expenses or taking on debt with high-interest rates.
An emergency fund means when these expenses hit you can handle them and still pay your normal monthly expenses.
How much should be in an emergency fund?
That's up to you, but many aim to save 3-6 months' worth of expenses. Try to save as much as you can so you have something to fall back on.
Invest and Save
Building wealth through a strategy of diverse investments and savings is how you make sure your retirement is affordable.
Right now, you may not have much, if any, spare cash.
Don't worry. If you can invest even a few dollars a month, that money will grow over time. In the future when you have more available money you can always increase the amount you invest.
There are lots of things you could invest in, such as:
Stocks & shares
Crypto
Real estate and land
Wine
A word of caution. Investments are always risky which means you could lose money.
Acorns Later Retirement
An easy, automated way to save for retirement. You can put your extra cash to work for as little as $5 at a time – straight into an IRA and portfolio that's right for you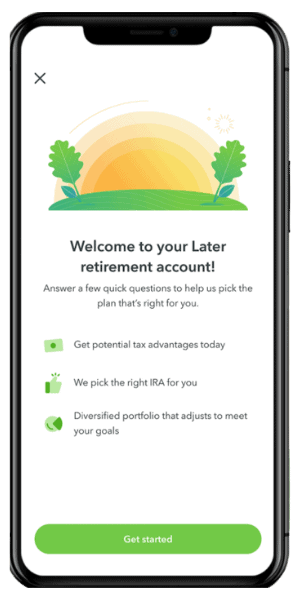 Don't invest money you can't afford and seek professional advice if you're unsure.
Start a Side Hustle
Most side hustles don't cost anything to start. Answering surveys, working as a freelancer, and selling photos can all be started right now for free.
Other side hustles will need startup money that you may not have right now. Most are low-cost though and can be started with a few dollars initially.
Blogging, affiliate marketing, and flea market flipping all require some cash to get started.
Once you've got money coming in from your side hustles, why not use some of it to start these other ventures? The earning potential from spending an initial few dollars a month means it's worth considering.
FAQs
What is a passive income?
A passive income is when you get paid recurringly for work you've already completed.
For example, you start a blog and put ads on the blog. You will get paid for those ads for the lifetime of the blog post. That means you could be getting paid for blogs you wrote years ago! That is a passive income.
I'm a single mom, what side hustle is best for me?
There are two things to consider when choosing a side hustle. Time and startup costs. Most of the side hustles listed above can be started for free! 
Now choose which ones to do based on the time you can spend on it. Got a few minutes a day spare? Earn money completing surveys. Can you spare several hours a week? You could use that time to start a blog.
Which side hustles are easiest?
Easy is subjective and will depend on your skills, existing commitments, and available time. The easiest side hustles for most people can be done from home with a flexible schedule.
I'm a struggling single mom, can the government help?
Is there help for student single moms?
The government provides lots of financial aid for all students including single parents. You could be eligible for a student loan, federal student aid, or a Federal Pell Grant. Your eligibility will depend on your financial need.
Single Mom Needs Money Fast