Disclosure: This post may contain affiliate links. If you click on a link I may make a small commission at no extra cost to you. You can read the full disclosure here.
Last Updated on October 23, 2022 by Chris Panteli
Ways To Get Paid To Advertise
Becoming a world-class advertisement executive is definitely one way to get paid to advertise. But did you know there are lots more opportunities to make money advertising companies' products and services?
In fact, you could make a really nice side income with some of the suggestions outlined here. So if you want to earn an extra few dollars and help companies improve their brand awareness – consider some of these ideas as your pathway to making money through advertising.
1. Advertising Agency
If you're interested in taking the most direct route into getting paid to advertise, then a job for an advertising agency is the logical way to go. Maybe you've been inspired by Mad Men and think you have the potential to 'sell ice to Eskimos'.
Well, that may be the case, but you're almost certainly going to need a degree as the competition is fierce. And that's just for an entry-level job which is where your journey into getting paid to advertise will start.
It's going to be a great help if you can get an internship at an established agency – and this will almost certainly mean working for free. It would be advisable to also develop a portfolio of your work and network with as many people as possible.
Getting your name around the right circles of people and developing your skills as you go will be key.
The average salary for a job at an advertising agency is $61,078 and for account directors, this goes up to $106k. It's a cut-throat industry, so you're going to need the stomach for it. But this is definitely a great option to get paid to advertise.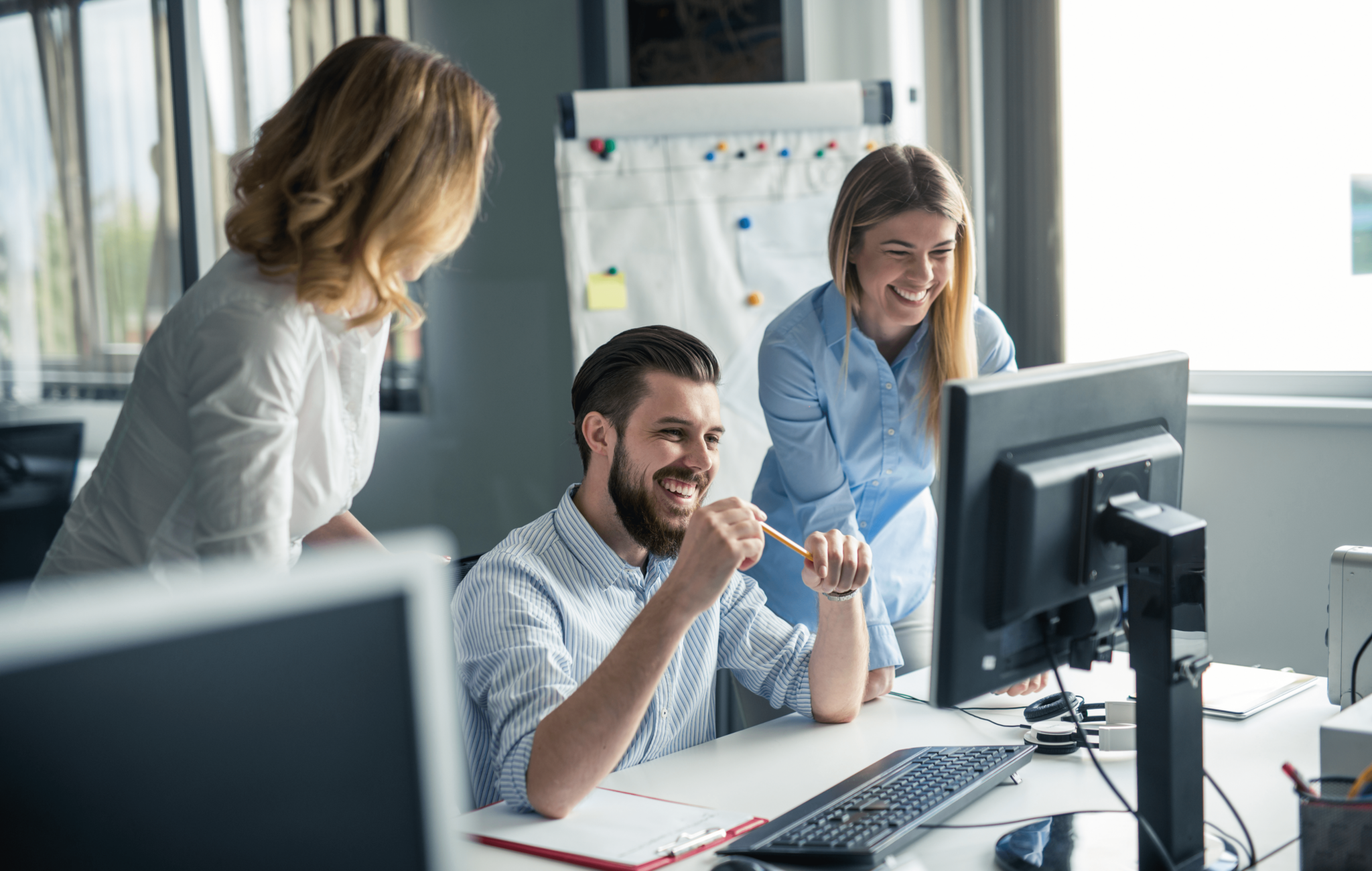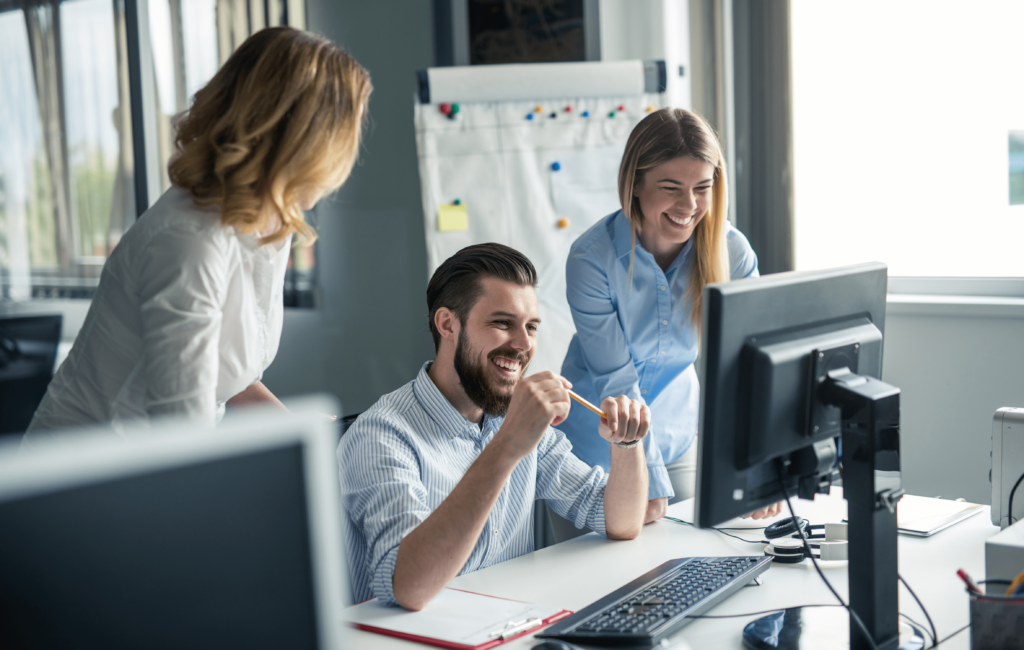 2. Affiliate Marketing
If you've ever been looking for ways to make money online then you will surely have come across the term affiliate marketing. And there is a good reason why that is.
It works!
In fact, the basic concept of affiliate marketing is nothing new. It is simply a revenue-sharing business model whereby commission is paid for the referral of customers. With the emergence of online eCommerce giant Amazon, it has now exploded and can be found almost everywhere on the internet – including this site! >>> 'Amazon'<<<
All you need to do is advertise a business, product, or service and refer customers. If the customer makes a purchase via your link, you will earn a predetermined percentage, namely a commission.
The concept is simple, but the execution is somewhat more problematic. In order to actually get people to click on your affiliate links (links you can place on your online property such as blogs or websites that are uniquely tracked), you will need to generate traffic.
And this is the part that takes time, dedication, and skill. But once you have mastered the art of marketing your blog, website, or social media outlets, the income can then start pouring in.
Because once you have everything set up, affiliate marketing actually becomes a very passive way of getting paid to advertise. Your content and brand are what draw on your audience and motivates them to click through your links and purchase your advertised recommendations.
If you haven't already got a website, blog, or social media presence, why not get set up the right way by reading 7 Steps to a Self-Hosted WordPress Blog on SiteGround.
Then, you can consider some of these extremely reputable affiliate networks to join. And start promoting products and services you believe in that will resonate with your audience – and make you some money as well!
3. Social Media Influencer
Advertising is defined as a 'marketing tactic involving paying for space to promote a product, service, or cause'. The objective of this process is to entice an audience to pay for the product or service being advertised.
Have you ever seen someone famous in a commercial? The reason for this is because of the power that a person has to affect the purchasing decisions of the audience. And that power can also be referred to as 'influence'.
You are more likely to be persuaded to buy a certain pair of running shoes if the person promoting them is Usain Bolt. That influencing ability can now be seen on social media – and companies will pay for these 'influencers' to advertise what they're selling!
You can definitely make money advertising products and influencing your audience's buying decisions. But first, you need an audience.
Start by choosing one social media channel and produce high-quality content that your audience will engage with.
This could be beautiful fashion photos for Instagram or video game reviews on YouTube. Whatever your niche is, you need to create highly engaging content that resonates, inspires, and generates shares and excitement.
Instagram influencers can get paid to advertise with sponsored posts – and this can be an insanely large amount of money depending on your follower size.
Influencers with an audience of 100,000 followers can charge brands $2,700 USD per post.
Whilst those with 4 to 20 million followers can typically make $6,000 to $17,500 every time they upload a sponsored post.
YouTube influencers can typically charge $20 per video for every 1000 subscribers. But if you have a successful YouTube channel, you can also get paid to advertise by integrating Google AdSense. You will need at least 1,000 subscribers to be eligible to monetize your account.
Recommended: 19 Ultimate Ways To Make Money Doing Nothing
4. Pinterest
Pinterest is a search and discovery platform that's more than just a place to save images of crafts and clothes. People can share content relating to a myriad of categories and interests. In 2020 there are currently 335 million people who use Pinterest every month.
So how can you get paid to advertise using Pinterest?
Well, there are actually 3 main ways to use the platform to earn money from advertising.
Firstly, you can generate referral traffic directly to your own blog or eCommerce website where you are using affiliate marketing. This is an indirect way to advertise products and services and generates business in the form of 'virtual footfall'.
To do this you simply need to create 'clickable pins' that entice people to your site. Using Canva is an easy way to make beautiful Pinterest images. If you have also produced great content on your blog or website then you should have no trouble with people clicking your affiliate links – and boom – you make money!
Secondly, you can get paid to advertise other people's blogs or websites by actually running their Pinterest marketing campaigns. It takes a bit of effort to continually be active on the platform, and therefore it's a task many are prepared to outsource.
Become A

Pinterest VA

Today
Learn a proven step-by-step process for building a lifestyle business that lets you work when and where you want, doing something you love.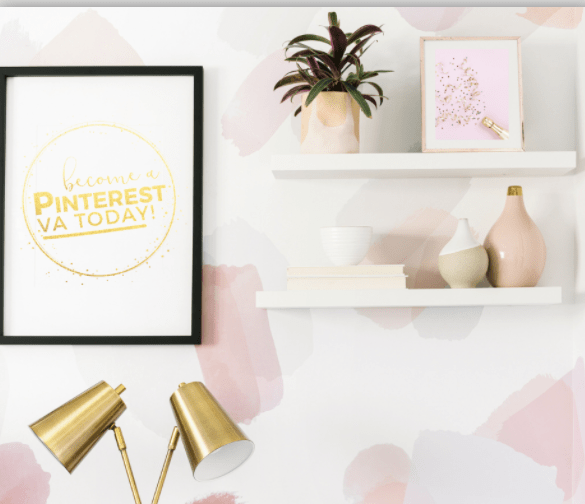 The PinterestVA course teaches you everything you need to know to get started – and you can also read Becoming a Pinterest Virtual Assistant | $1000's/Month.
Finally, you can get paid to advertise on Pinterest by directly posting affiliate links to products and services. This isn't quite as easy without owning a blog or website, as many affiliate programs require you to have one. But not all!
Clickbank does not require a website to promote its products. But make sure you check the affiliate terms and conditions before you post. Also, Pinterest requires you to disclose all affiliate pins. But this is as simple as including '#affiliate" within the pin description.
5. Model Clothes
It's sometimes too easy to forget that behind the glamour and elegance, modeling is simply a form of advertising. Brands pay to have people wear their clothes in order to increase awareness and sales.
And now you no longer need to be a 6ft stick insect to make money with your body. Actually, there is a huge demand for fashion models of all shapes and sizes. Interestingly, the plus-size modeling industry is the fastest-growing sector of the entire modeling industry.
The best way to get started is by submitting photos of yourself to reputable online scouting services such as ModelScout. They have vast resources and connections with modeling agencies. Essentially, using a service like this will eliminate the scams and get you on the right path to a new career in modeling.
You don't need to have any professional experience to create your account. Also, you can submit photos you take of yourself with your smartphone. Just make sure they are good-quality snaps that feature your face and body as well.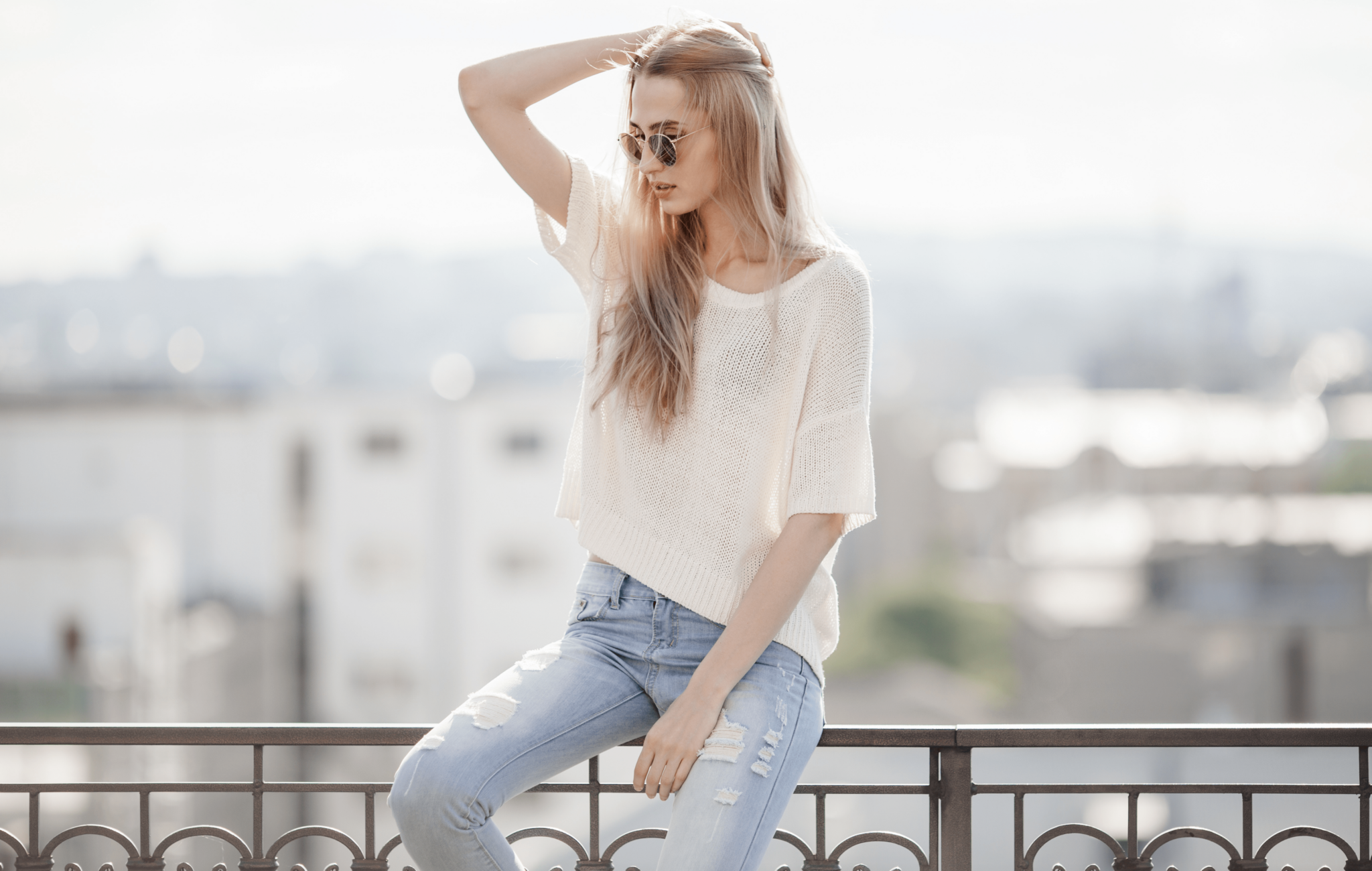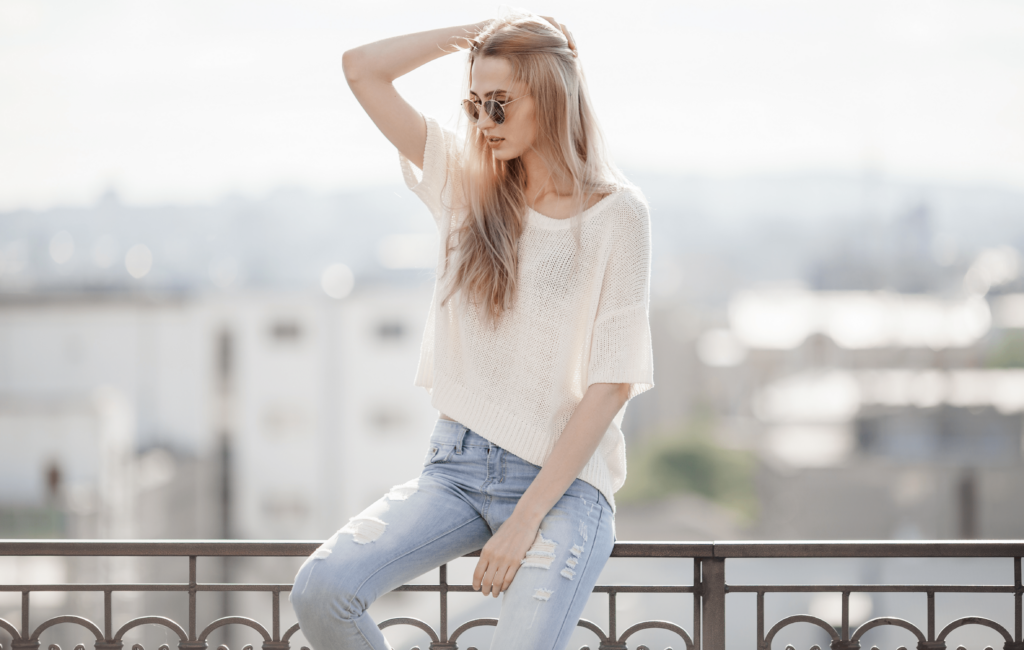 6. Wrap Your Car
Have you ever thought about your car as a moving billboard?
Because if you drive and you haven't considered 'wrapping' your car, then you could be leaving a boat-load of money on the table!
Car wrapping is the process of having your car covered in vinyl material that displays advertisements. These vinyl sheets can later be removed with ease, so you don't need to worry about ruining your precious vehicle or reducing its resale value.
You will need to sign up for a specific car wrapping advertisement service and provide them with some information. They will typically want to know your vehicle type, daily driving routine, and hours spent in the vehicle. Once they have your profile logged, you will become eligible for upcoming opportunities.
And you can expect to make up to a few hundred dollars a month – depending on different factors, including whether or not you have a full or partial wrap.
Check out these companies to see if you're eligible and start making a totally passive income through advertising: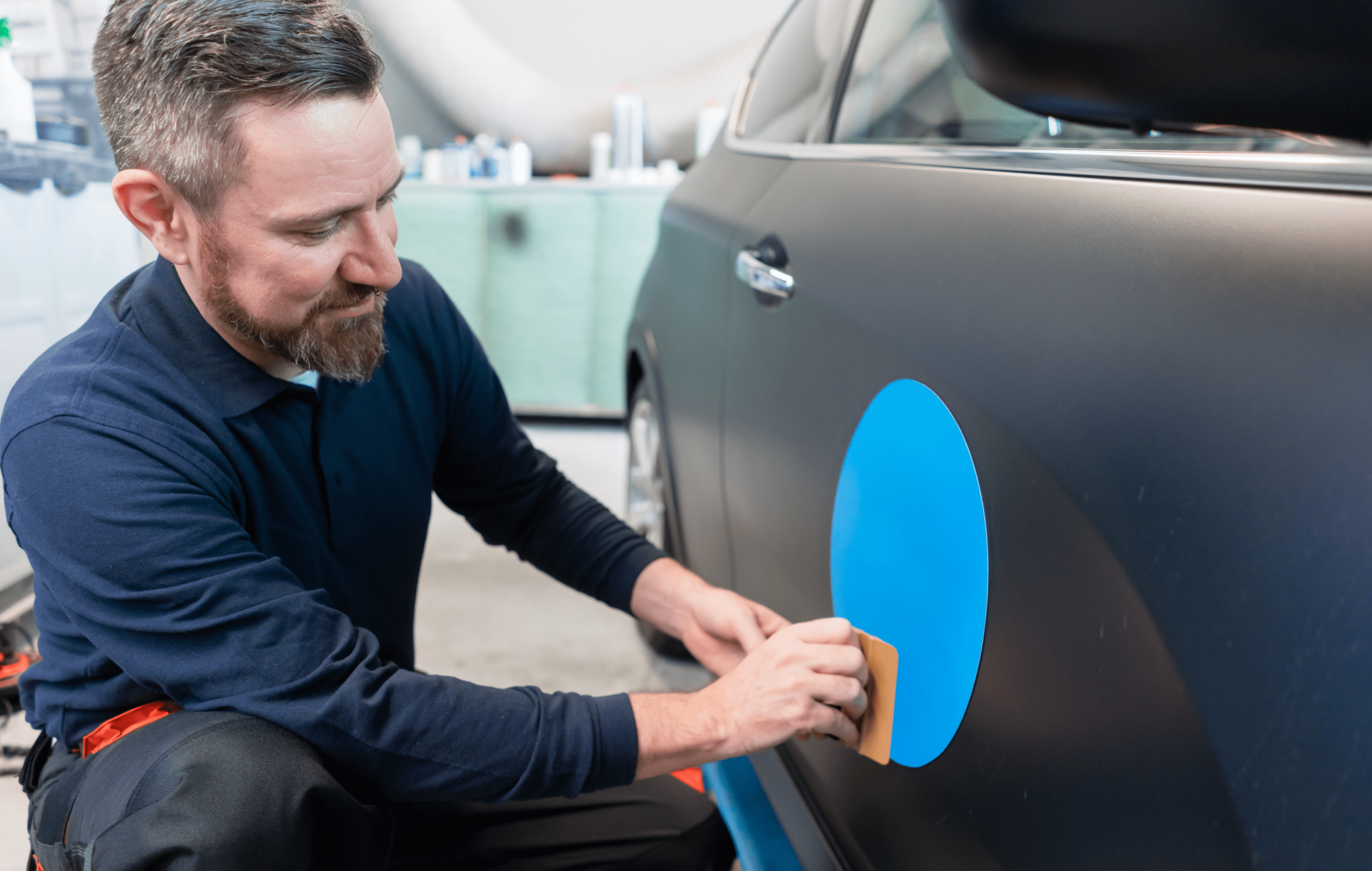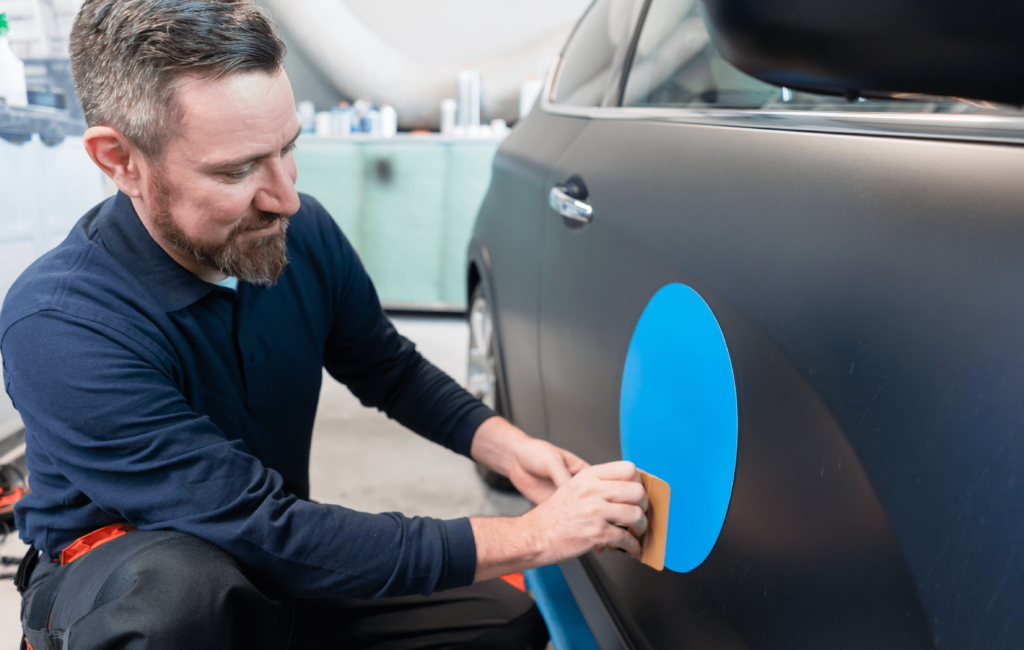 7. Sports Sponsorship
Do you think you have what it takes to be a pro athlete? Maybe you are already captain of the football team or even an expert swimmer?
Getting a sports sponsorship deal with a company is an amazing way to get paid to advertise. The company invests in your abilities and skills in order to promote their products to a wider audience.
When I was at school I was on the hockey team. I wasn't a great player but I could hold my own and loved turning up week in week out to play.
One of the lads in the older groups was a really gifted player and had managed to secure a sponsorship deal with a major hockey equipment company. They gave him loads of gear, clothes, and equipment and also paid for some of his travel expenses for matches.
So if you have a great sporting gift you should definitely consider approaching related companies and asking to speak with someone about potential sponsorship arrangements.
It's a good idea to start with smaller local companies as they are often more approachable and accessible. The pay might not be very high but it's definitely a start. As your sporting career progresses and you become more of a recognizable figure – start looking towards bigger named brands.
Who knows, maybe one day you could outearn Roger Federer. In 2018 he signed a 10 year deal with Japanese brand Uniqlo worth an estimated $300 million over 10 years!
8. Voiceovers
Interested in advertising for money with that silky smooth voice of yours?
Well, there are loads of opportunities to get voiceover work for local radio stations. They need to advertise in order to remain financially viable, and that means there is plenty of work.
It's a great idea to start forming relationships with local radio stations. You can get your name out there and show them what you can do.
There are also opportunities to audition for commercial voicer work at these places:
The competition is high but it's a chance to gain experience auditioning and the more opportunities you apply for the more chances you have for success.
The great thing about voiceover work is you can record your performances remotely. You will definitely need to invest in some professional equipment. And you can use Audacity as a free piece of mixing and editing software.
Are you ready to become a

Voice Artist?
The Work from Home Doing Voiceovers course will teach you everything you need to get your voiceover business started – and you can begin to earn a little extra cash on the side or replace your current income.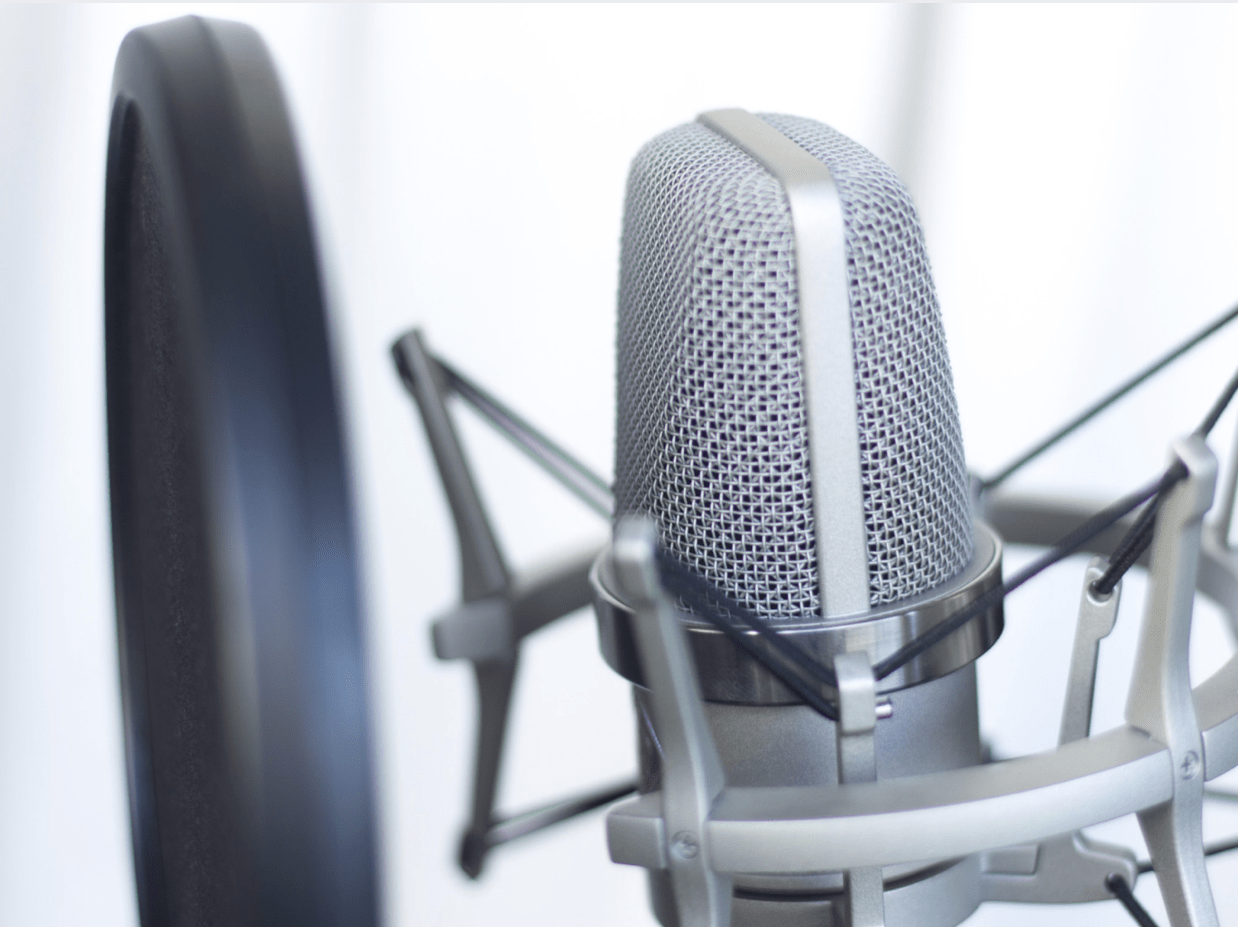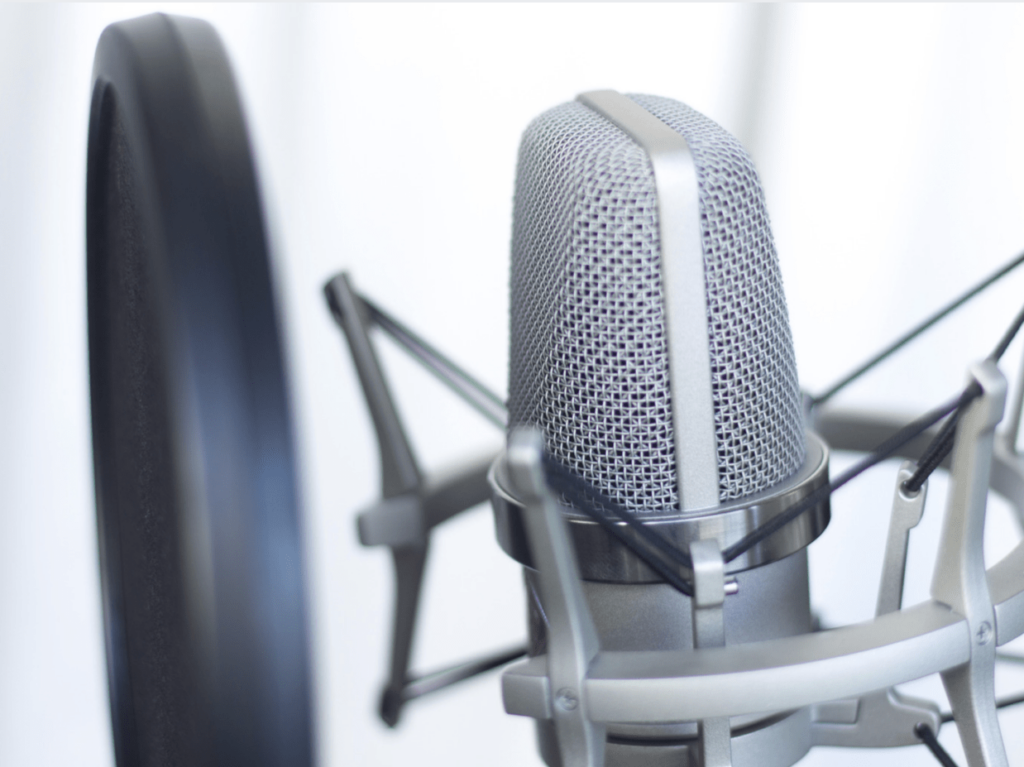 Finally, Julie Eickhoff offers a great free intro course for voiceover artists – so you can see if you have what it takes to get paid to advertise with your vocal cords!
9. Commercials
Although advertising can be done in a variety of formats, the most ubiquitous has to be the good old fashioned TV commercial.
The format is so successful that big companies will portion a huge amount of their budget towards prime-time spots across different networks. In 2018, the top 200 advertisers in the US collectively spent a record of $163 billion on advertising, according to Ad Age's annual Leading National Advertisers report.
And unlike getting cast in the latest Spielberg movie, the chances of landing a TV commercial gig is a lot more likely. The competition is still high, but it is definitely a real way to get paid to advertise.
If you want to take this lucrative career opportunity seriously then you will probably want to find a casting agent. Also, a high-quality headshot is a must – and for this, you will need to hire a professional photographer. Unfortunately, a friend with an iPhone won't cut the mustard!
You can also browse online casting websites for audition opportunities:
And remember, when auditioning for these commercial spots, do some research on the product or service being advertised. The whole point of the commercial is to promote and grow brand awareness for the company paying for the advertisement. So having a little knowledge about what they are trying to sell will separate you from the crowd.
This is one of the highest paying opportunities in advertising. And once you land your first big commercial, your resume will speak volumes towards further opportunities. A whole new career path could be right in front of you.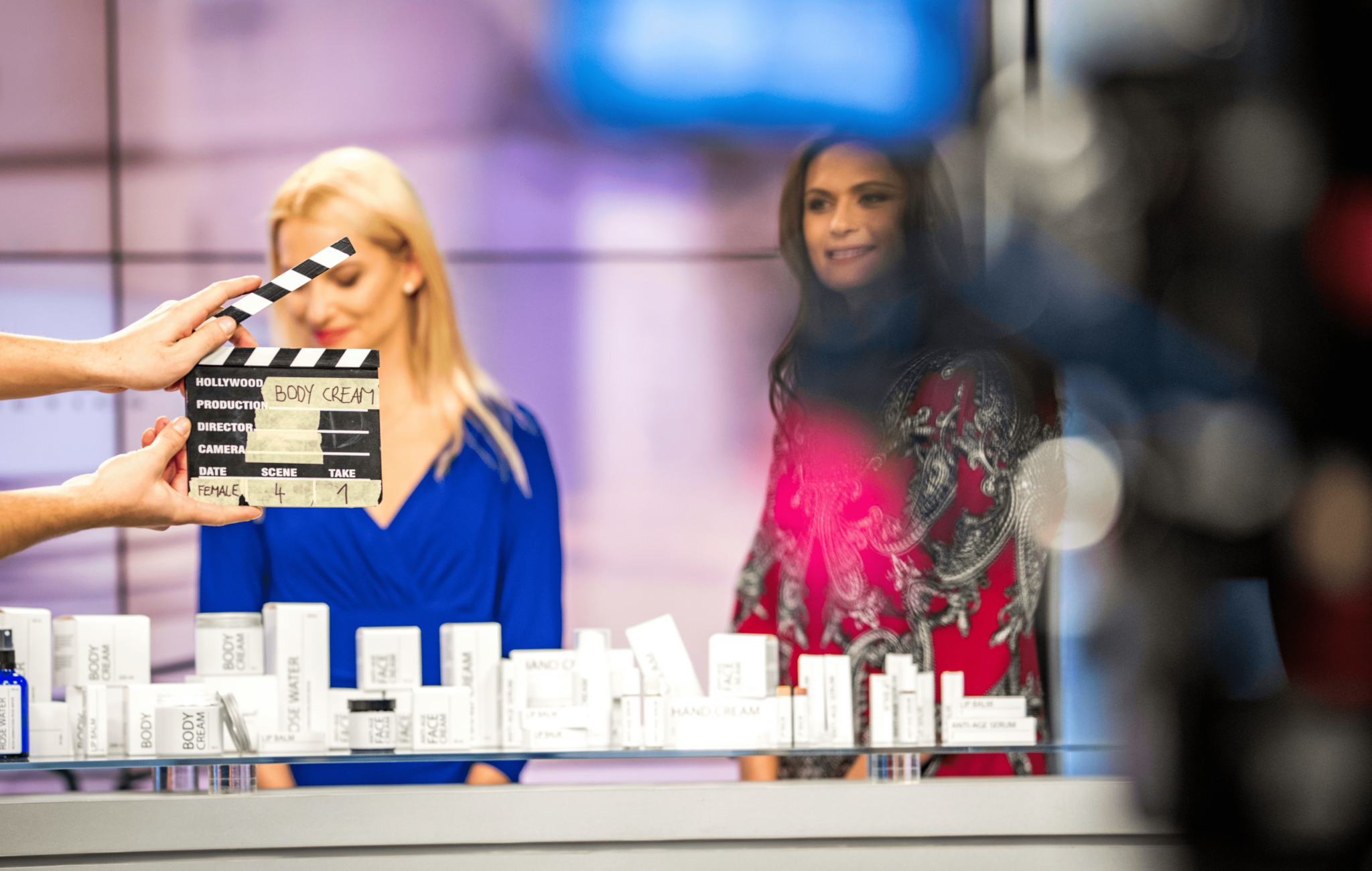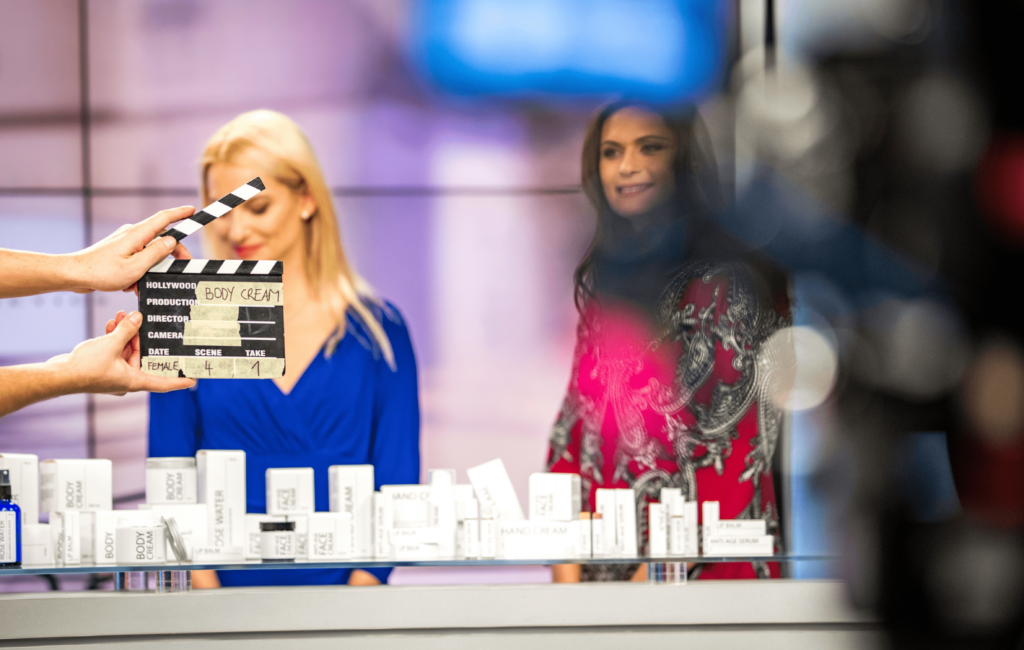 10. Facebook Ads
I own a small food business here in the UK and have been utilizing Facebook ads for a while now. They are extremely effective in targeting the right audience and drumming up business and stimulating demand.
I must confess when I first started using Facebook ads the quality of what I was producing was not good. But thanks to my continual blogging education in the use of design tools such Canva and the inner workings of social media platforms – my ads performances have greatly improved. This means a higher ROI and makes it much more worth my time to run the ads.
But just think for a moment about the hundreds and thousands of local businesses that are not tech-savvy enough to run Facebook ads. In fact, they might not even be aware of the possibilities with the platform and the potential impact it could have on their business.
That's why running Facebook ads could be a tremendously profitable side hustle for you, and a great way to get paid to advertise for your clients.
How To Create Facebook Ads For Clients
Tap twice to load then open Video...
If you are already familiar with Facebook ads then you could get up and running straight away. Simply approach local businesses, show them what you can do, what it could do for them, and offer your services.
Or perhaps you want to learn how Bobby Hoyt from LaptopEmpires makes $1,000-$1,500 per client running Facebook ads for small businesses. He has a great course where he teaches you everything you need to know – check out The FBSideHustle Course.
And you could have a brand new profitable side hustle in advertising!
Sell Your Own Ad Space
If you own a shop or a building then you could potentially charge people to advertise. I have a fixed location food business that is in a primary town center location. And I am often approached by local businesses looking to advertise. It's a pretty straightforward procedure to get this up and running.
Simply purchase a relatively cheap widescreen TV and offer on-screen advertisement space to local businesses. You could either set up and a fixed fee for a predetermined set of time or a recurring monthly charge.
Local businesses are always looking for affordable ways to promote their services and get in front of new potential customers.
If you need some help with learning how this can be done, check out Amazing Creative Business Idea | Full Video Tutorial – where I outline most of the steps required to get this off the ground. You could also transition this into a profitable full-time income business.
FAQs
What companies will pay me to advertise?
If you are looking to get paid directly by companies for advertising their products then social media influencing is a great route.
How do I get paid for advertising?
There are lots of ways to get paid to advertise and you don't necessarily need to be employed by a major advertising agency. In fact, you could make money by wrapping your car, appearing in commercials, or even posting Facebook ads.
Can you get paid for advertising on your car?
Absolutely you can! Check out Wrapify and starting making a monthly income for just driving your car around!
Can you make money posting ads?
Posting Facebook ads is a great way of getting paid to advertise. If you want to learn exactly how you can do this, then check out Bobby Hoyt's full course The FBSideHustle Course.
Get Paid To Advertise