Disclosure: This post may contain affiliate links. If you click on a link I may make a small commission at no extra cost to you. You can read the full disclosure here.
Last Updated on October 23, 2022 by Chris Panteli
Airbnb Sample House Rules
Whether you plan on renting out your Airbnb listing for a few weekends a year or want to make it a full-time business, house rules are crucial.
As an Airbnb property manager, you should have a set of house rules that guests are expected to follow. Without these in place, you risk unnecessary damage to your property and unwanted disruption to your neighbors.
If you're trying to put together Airbnb house rules and you're not sure how strict you should be, this post will help.
We'll show you the most common Airbnb house rules and give you a free template you can tweak for your property.
What are House Rules?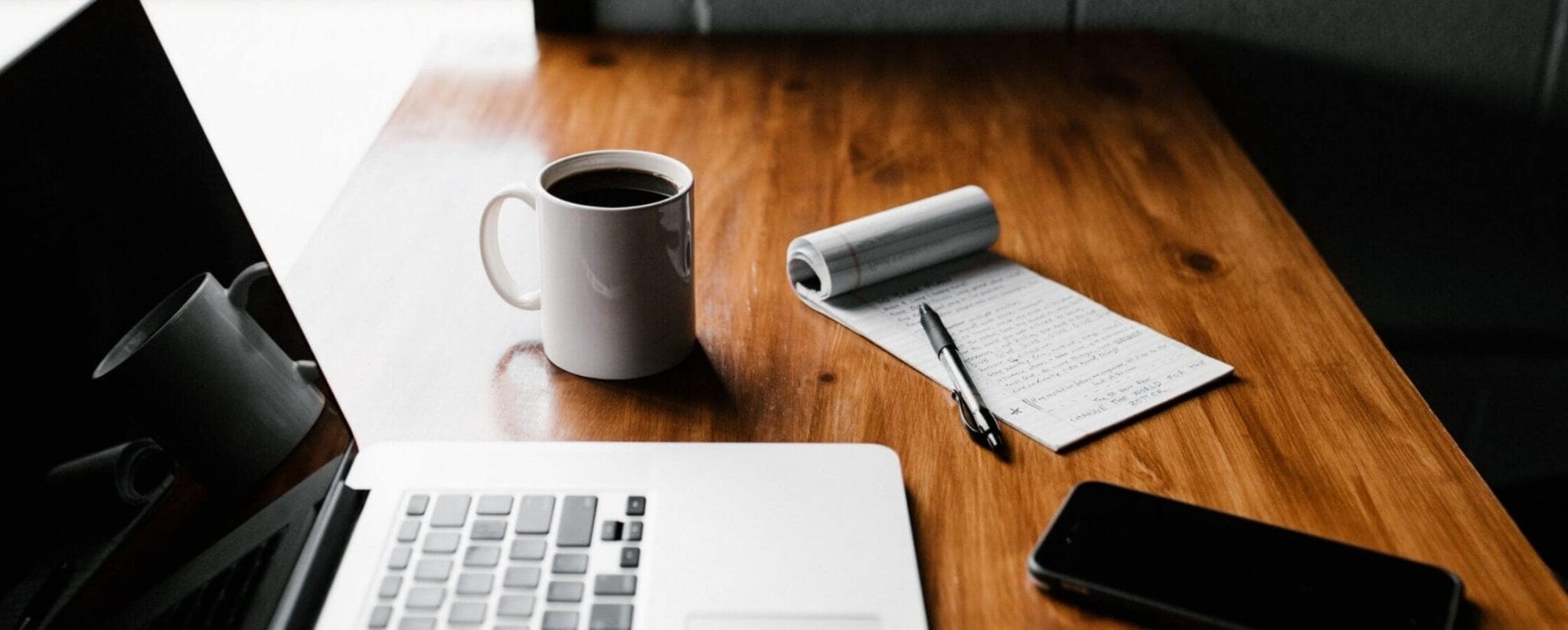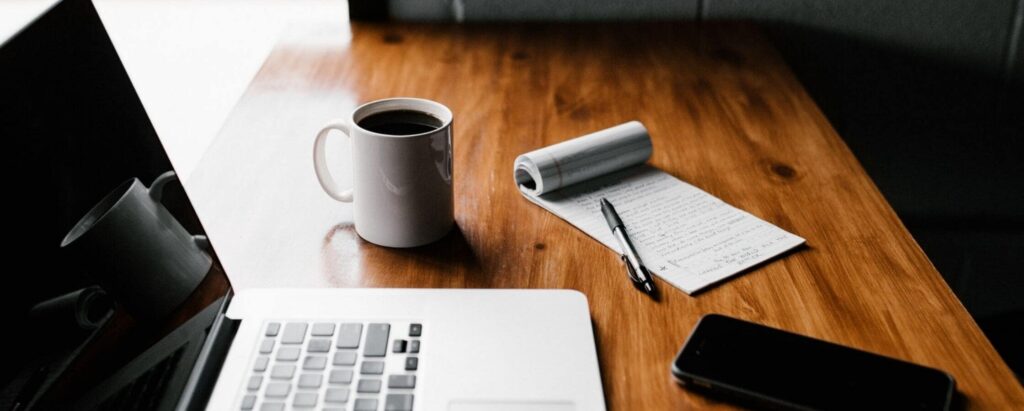 House rules for your Airbnb are just what they sound like – a set of rules guests need to follow in order to get their deposit back.
The rules include what your potential guest can or cannot do, restricted areas, and what is expected of the guest.
Your rules will need to be tailored to the type of guests you're welcoming. For example, if you're aiming your Airbnb at hen and stag parties, you'll expect more noise and mess than you will from families.
Rules don't always have to be strict and formal either, you can inject personality and make them light while still communicating your rental's boundaries.
Why do you need Airbnb house rules?
It doesn't matter how relaxed you are about your Airbnb, you always need some house rules for two main reasons:
Keep your property protected
House rules protect your vacation rental from damage. Without rules in place, you're not covered should an Airbnb guest do something you disagree with, such as smoking in the house.
It also helps to resolve arguments with guests about deposits should damage happen. If you have clear rules in place, it's easier for you to be clear about why you are not returning their security deposit to fix the damage.
Avoid neighbors complaining
If your Airbnb has neighbors, rules about noise will prevent a lot of complaints. The last thing you want is the police called for rowdy house parties because you didn't have a house rule prohibiting it.
Tips on Creating Airbnb House Rules
When you're putting together your Airbnb rules, don't get overwhelmed. Most people will be polite guests who look after your property without needing rules.
Having said that, here are a few tips for the rule-writing process:
Keep your rules clear and simple – they shouldn't be open to interpretation. 
Keep the tone light – you don't want to sound like an angry parent. 
Regularly update your rules as you gain more experience. 
Try and keep the list short and concise – a list of 25 house rules will put off guests. 
Airbnb House Rules Examples
If you're struggling to come up with house rules, here are some of the most common ones you might want to implement on your property.
No pets allowed.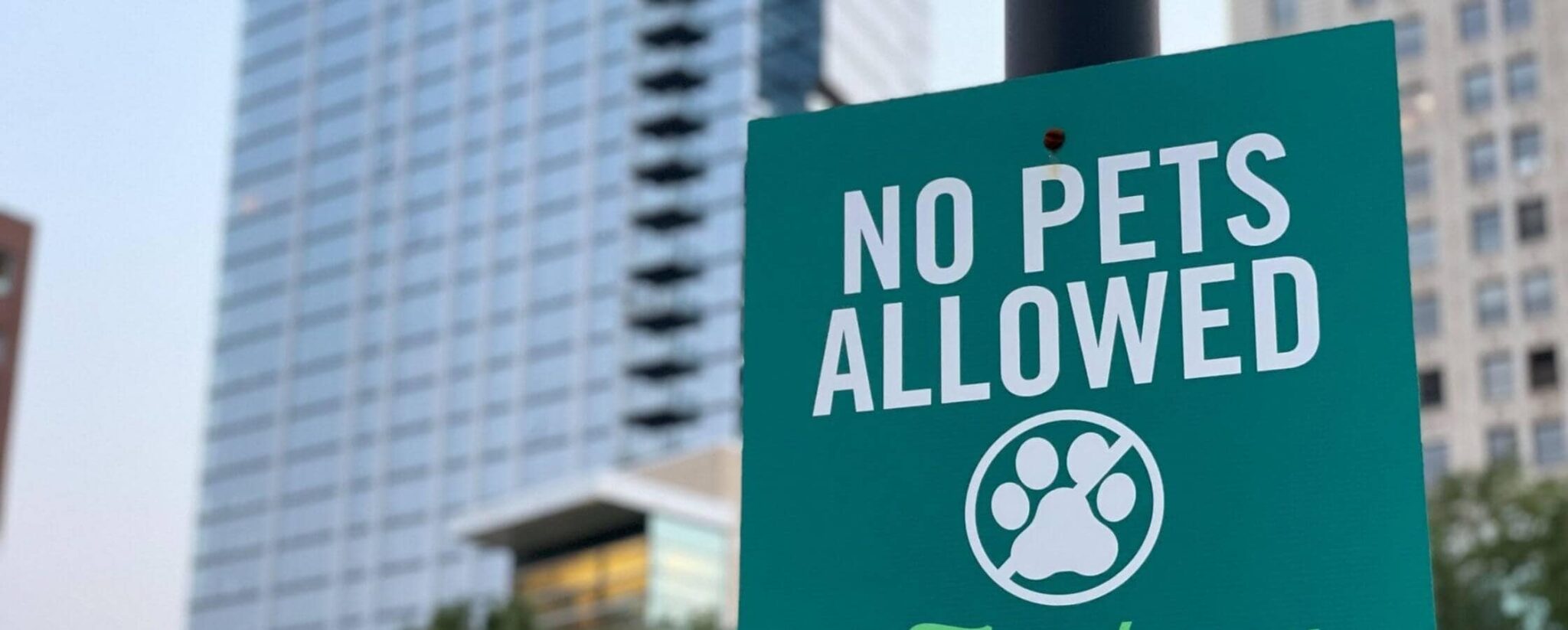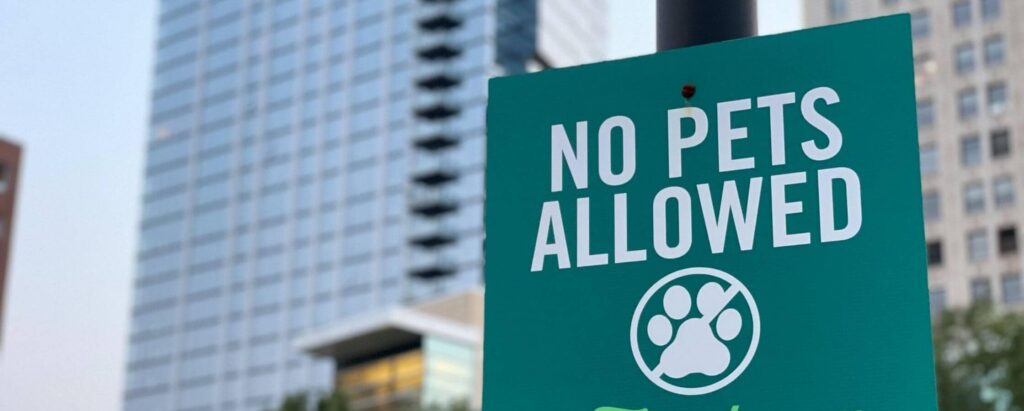 This is the most common house rule on Airbnb. It's up to you whether your Airbnb will be pet-friendly, and it's true that around 52% of pet owners want to travel with their pets.
However, keep in mind that pets make a mess. You'll have to deep clean after each visit to remove hair and you might end up with stains on your floors and carpets.
If you do want to welcome pets, you need to add specific rules about your requirements including the number of pets, and the additional cleaning fee you charge.
You should also include a waiver letting guests know they are responsible for any damage caused by their pets.
No unregistered guests allowed.
Some Airbnb hosts are happy for their guests to have visitors, others will only allow registered guests in the property.
If you are happy for your guests to have visitors in the day, have a specific rule stipulating how many extra people are allowed on the property at any one time. If you don't have a limit, your guests might throw a house party and cause damage.
Remember, extra visitors don't have any commitment to your property, so damage or theft is more likely.
Suitable for toddlers and children under 12.
Not all Airbnbs are suitable for kids and some are 18+. If yours is, add it to your rules so families know they can bring their little ones.
If you do welcome little ones, remember that parents will expect amenities for kids, such as high chairs and appropriate beds.
If you are happy for families to come but there is something kid-unfriendly about your property, make this clear so you don't end up with angry guests.
No unauthorized parties or events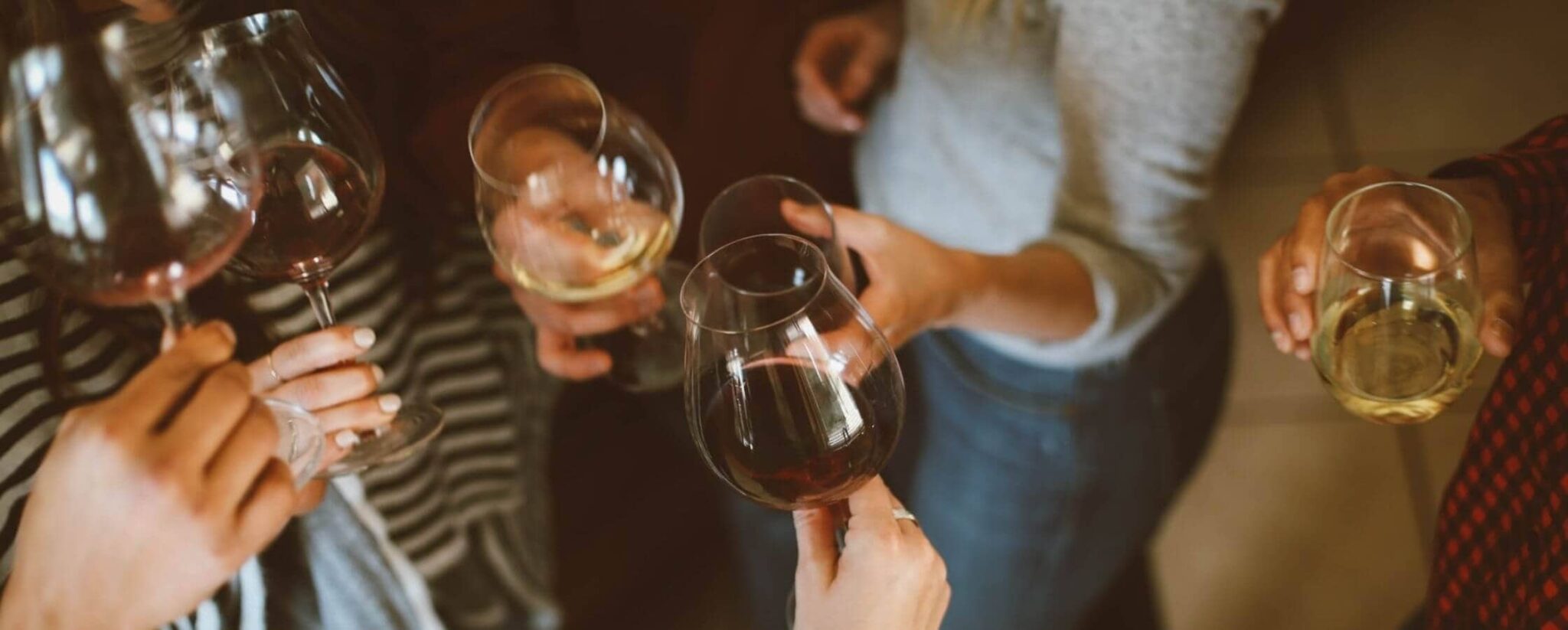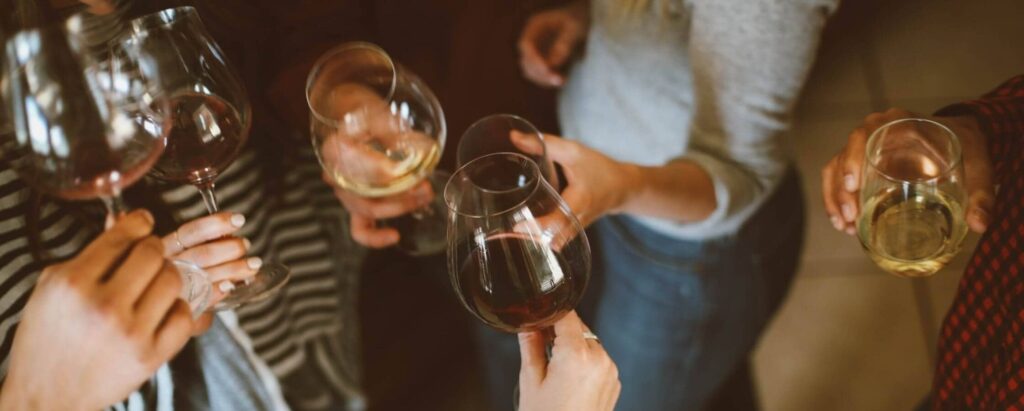 You should always have a strict rule prohibiting parties or events. The last thing you want is for your guests to throw a rager that totally trashes your property and upsets your neighbors.
If you do allow additional overnight guests, this is why it's important to be clear about the number of extra visitors that are allowed.
If you use vague terms like "a couple" or "a few", you'll end up with guests arguing that they thought their 20 friends were allowed to visit.
Please respect the noise curfew.
In residential areas, you need a noise curfew that tells guests to keep noise to a minimum after 10 pm. After this time, neighbors can call the police and complain about disrupting noise.
As an added precaution, you should give all your neighbors your phone number and ask them to call you if your noise curfew is broken. It's better you handle it than authorities.
No food or drinks in the bedrooms.
This one might seem a little strict, but as an Airbnb host, you should state where food and drink can be enjoyed on the property.
If guests are allowed to eat in bed, you might end up with stained, ruined sheets, which is an avoidable expense.
No smoking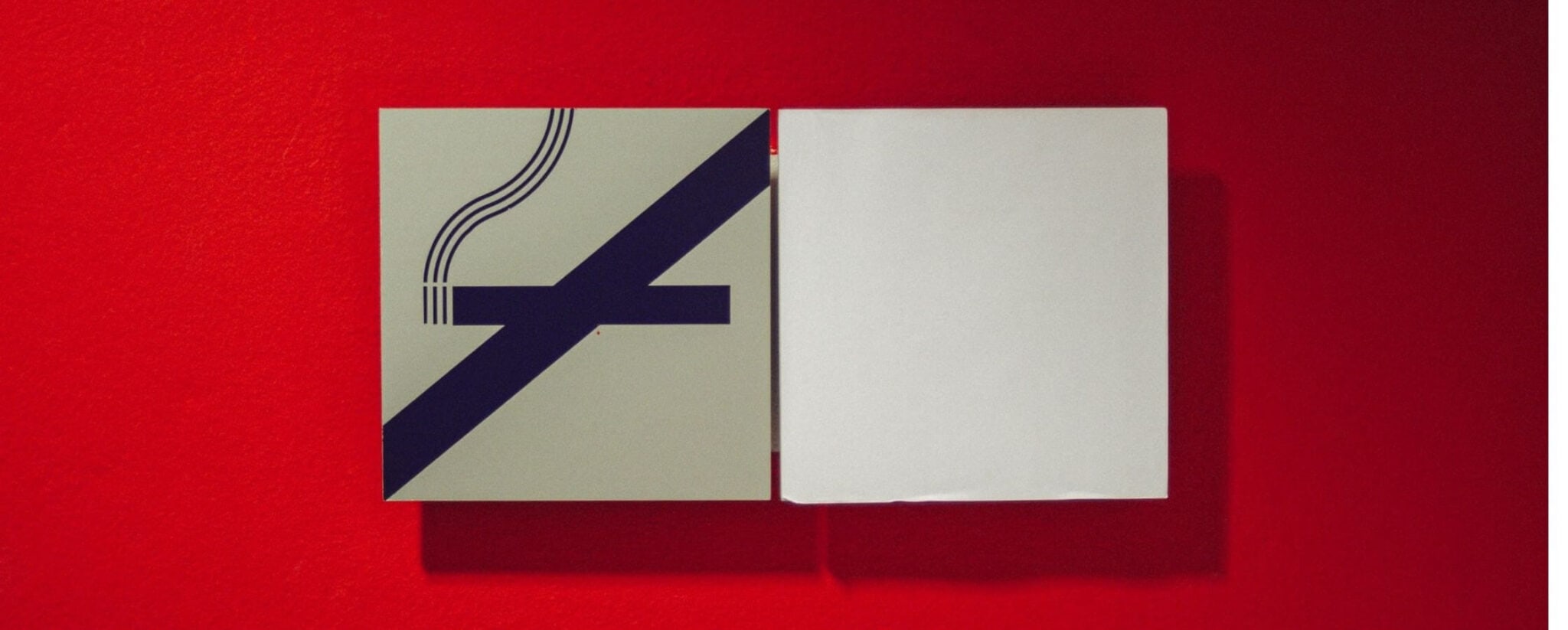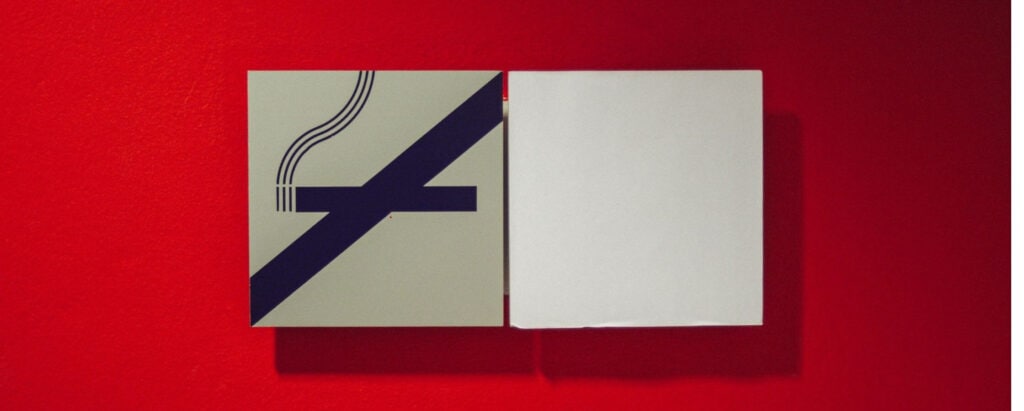 Whether you're a smoker or not, always ban smoking in your Airbnb. You might not mind the smell, but it will put off most guests and lead to a bad review.
What's more, not all guests will dispose of cigarettes respectfully, so you might end up with butts all over your garden.
It's extremely hard to remove the smell of smoke from an Airbnb rental, and you'll end up paying for extra cleaning services regularly, which is another unnecessary expense.
No illegal Activities
This one is obvious, but add it to your rules to cover yourself against drug use or other illegal activities happening in your short-term rental.
Although it's against the law anyway, it's always to add it to your rules so guests know you won't tolerate any sort of illegal activity.
Please dispose of the garbage in the trash can.
Most guests will naturally put their garbage in the trash when they leave, but you should include instructions on what to do with the trash so they are aware.
If you have outdoor bins that are a little hard to find, this will remind guests to dispose of their trash before they leave and in the right place.
Without this rule, you might find yourself spending more on cleaning when there is trash all over the property.
Lost key fee
It's a hassle having locks changed and keys recut if they get lost. Having a lost key fee is a deterrent and makes your guests look after your keys better. Make sure it's high enough to act as a deterrent too ($50 is a standard fee for a lost key).
Remove shoes when inside.
It's best to have all your guests leave their shoes in the entryway when they are on the property. Airbnbs have a lot of foot traffic, so carpets and floors will quickly get ruined by dirty shoes if everyone is allowed to wear their shoes around the property.
A no-shoes-in-the-house rule will save your carpets and make cleaning easier.
How to Communicate Your House Rules to Renters?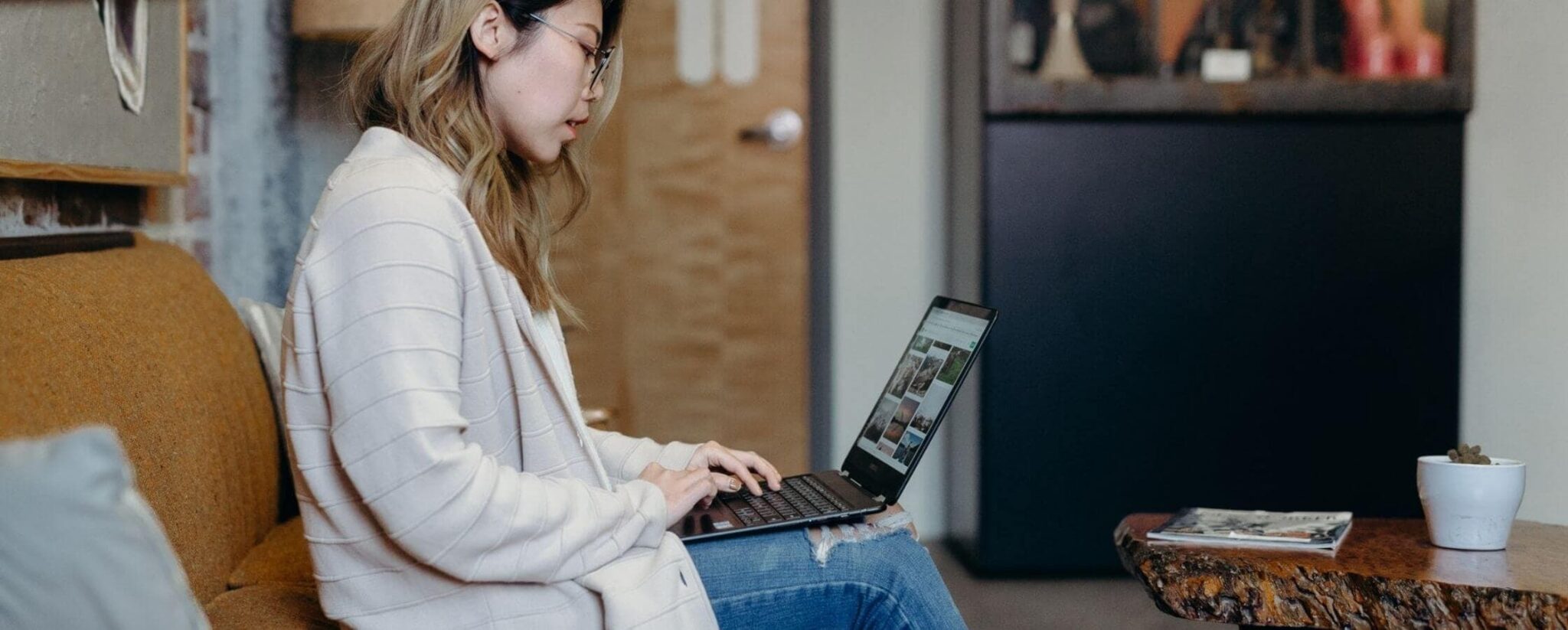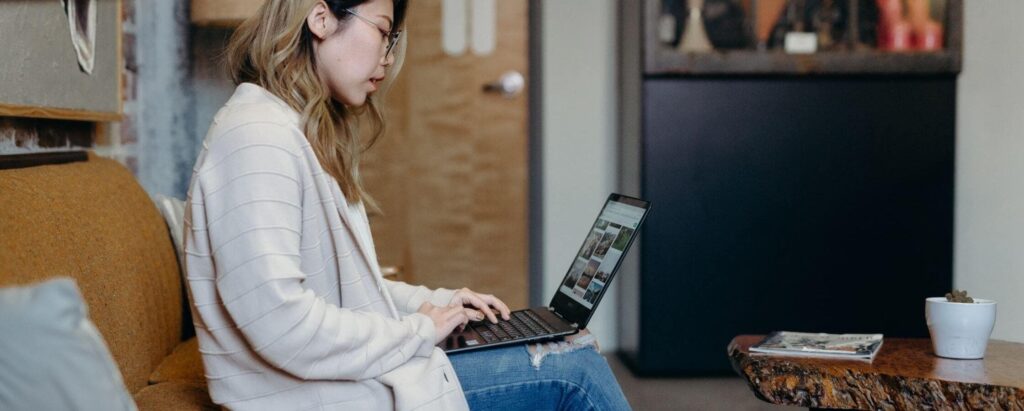 There's no dedicated space on your listing for your house rules, but there are a few places you can include them to make sure all renters know the drill.
On your Airbnb page
Your Airbnb house rules will appear on your listing page, so guests can see them before they book your vacation rental. This is important because they could put off some guests (such as those with pets or kids).
In your initial messages
When someone books your Airbnb, you can send them a confirmation message giving them some information about you and the property. This is a good place to include the house rules as a reminder.
In a house manual
It's good to include a house manual in your property where you can add your house rules, instructions for the WiFi, local attractions, and other information. Make your house rules on the first page so they definitely get noticed.
On the wall
You could also print your rules out, frame them, and put them on the wall near the entrance. If you have a simple set of rules, this will look good, and make sure your guests know what they are at all times.
Airbnb House Rules Template
Thank you for choosing our property for your trip in [location]! To make your stay as relaxing and comfortable as possible, we've put together a list of house rules you are expected to follow. A lot of love and effort has gone into this house, and we want to make sure it's kept in the best condition for everyone.
If anything is unclear, feel free to send me a message and I'll be happy to clarify:
No smoking inside the property.
No pets allowed.
Please respect check-in and check-out times.
Please dispose of your garbage in the trash cans provided. 
Make sure to close the windows, lock the door, and turn the lights, air conditioning, and any electronics off before leaving.
No parties or events are allowed without prior permission.
Please respect the noise curfew of 10 pm.
No unregistered guests are allowed.
Illegal substances are not allowed on the premises, or you will be asked to vacate. 
We appreciate you taking the time to read these house rules, and we hope you enjoy your stay with us!
Are Airbnb House Rules Legally Binding?
All Airbnb transactions are regulated by the Airbnb Terms of Service that all users (renters and guests) agree to when they sign up. The house rules you add to your listing are included in Airbnb general rules, which means they are, in fact, legally binding. This is an important reason why you should add them to your profile and make them official.
Conclusion
Running an Airbnb is a great investment and a lucrative way to make extra income every month. Just like any other investment, you have to protect your assets. So, make sure you have a clear set of rules for all of your guests to follow.
If you're in the process of setting up your Airbnb, don't forget to check out our Airbnb Essentials Checklist – everything you need to set up a successful Airbnb.
Airbnb Sample House Rules