Disclosure: This post may contain affiliate links. If you click on a link I may make a small commission at no extra cost to you. You can read the full disclosure here.
Last Updated on December 26, 2022 by Chris Panteli
Get Paid To Be An Online Virtual Friend
Is it possible to get paid to be a virtual friend?
Absolutely!
How to get paid to be an online friend?
Getting paid to be an online friend is a legitimate money-making method. In order to succeed, you will need to find reliable platforms that connect buyers and sellers in order to facilitate a virtual friendship transaction. This article will recommend a number of methods you can explore.
And who couldn't use a bit of extra cash intertwined with the possibility of meeting some true new friends as well? Being able to charge per hour and start making money right away is just one of the positives of becoming a virtual friend. And let's be honest, there are always people looking for someone that they can talk to, hang out with, and bond as well – and you might just make a new friend for life along the way.
What Is A Virtual Friend?
Virtual friends are pretty much like they sound. It's real people, online, who are seeking companionship and friendship through talking, playing video games, online gaming, etc.
Most times this means that there isn't any requirement or need to meet each other face to face, although that could be something worth talking about if both parties agree.
Are Virtual Friends Real Friends?
More times than not, they don't start out that way. In fact, friend seekers are usually looking for virtual people to become their online friends in a free friendship sort of way. There are no strings attached to being someone's friend online, but it does mean that the person who is seeking to find the "perfect" virtual close friend will always be looking to find that companionship.
Get $5 For FREE Right Now
Signup to the greatest rewards platform on the internet and earn a $5 welcome bonus…
Earn more with cashback on all your purchases, watching videos, playing games, and taking surveys. Some users can make an extra $200+ per month!!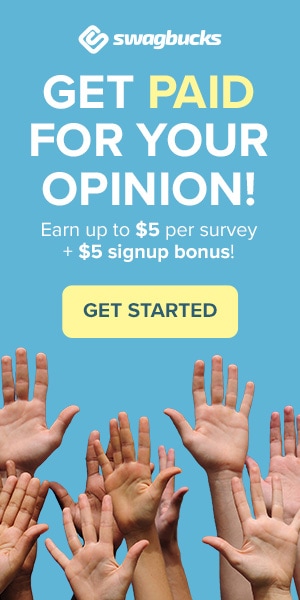 Are There Risks Associated With Meeting And Friending Someone Online?
Just like anything in life, there are risks that will be associated with meeting and talking to people online. As long as you take your own precautions in being safe, you should be able to rest easy that there aren't a lot of safety risks associated with meeting people online.
The risk will become greater if you decide to meet your virtual friends in person, but that is a decision that you'll have to make on your own if you decide to let it progress.
Recommended: 19 Ultimate Ways To Make Money Doing Nothing
How Much Money Can You Make As An Online Virtual Friend?
You can actually earn some really decent money by trying out this money-making opportunity. If you only have a few hours per month of putting towards this online endeavor, then your weekly or monthly payment is going to reflect that.
However, there are some people that make a good income from doing this part-time because they can easily charge anywhere from $20-$50 per hour to be an online communicator to many different types of people.
Can you imagine being able to sit at home and just casually have conversations with someone and get paid for doing so? If this sounds right up your alley, it's time to start taking the steps to make it happen.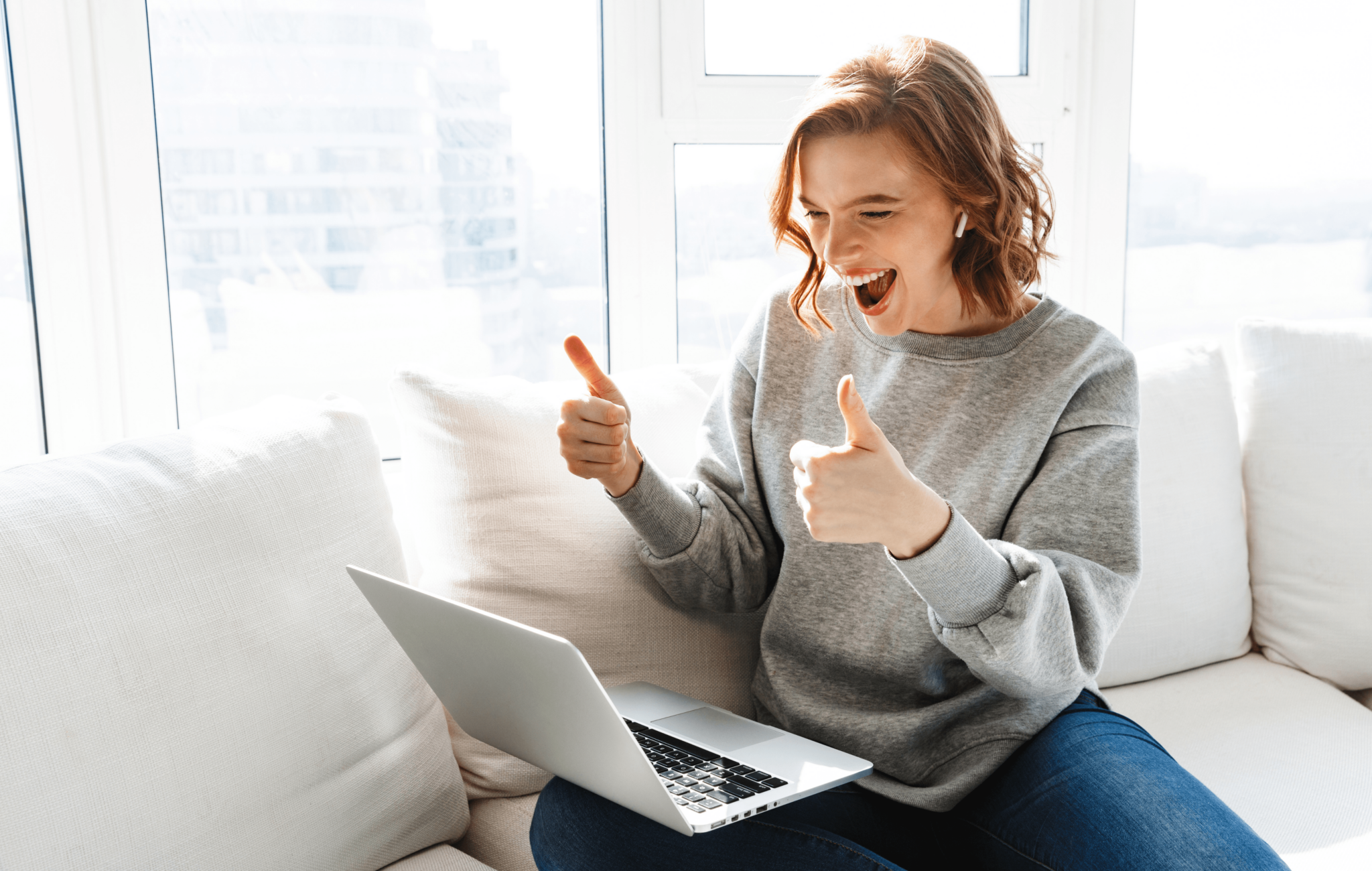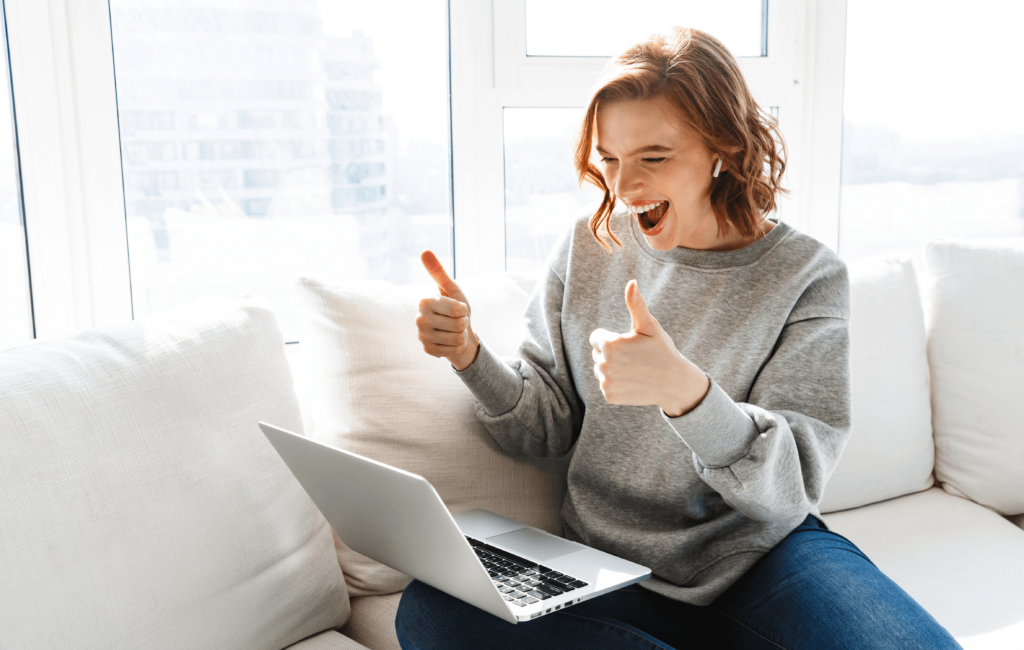 How Do You Become A Paid Online Friend?
There are actually a few different ways that you can go about this. One of the easiest and quickest ways is to sign up with an established company that offers these services and become a member with them to start earning as quickly as possible.
1. FriendPC


If you're looking for ways to get paid to be an online friend then FriendPC is one of the places to start. The platform offers multiple revenue streams for services you can offer – including virtual friendships, real-life meet-ups, friendship gaming sessions, virtual/real girlfriend services, mentorship, tour services, and life coaching.
You can essentially start your very own chat job where you decide the rates and services you will provide – and FriendPC will facilitate safe, secure, and convenient online payments.
Get Paid To Chat
Offer your services as a virtual friend, girlfriend, or even life coach – and get paid to chat with your clients.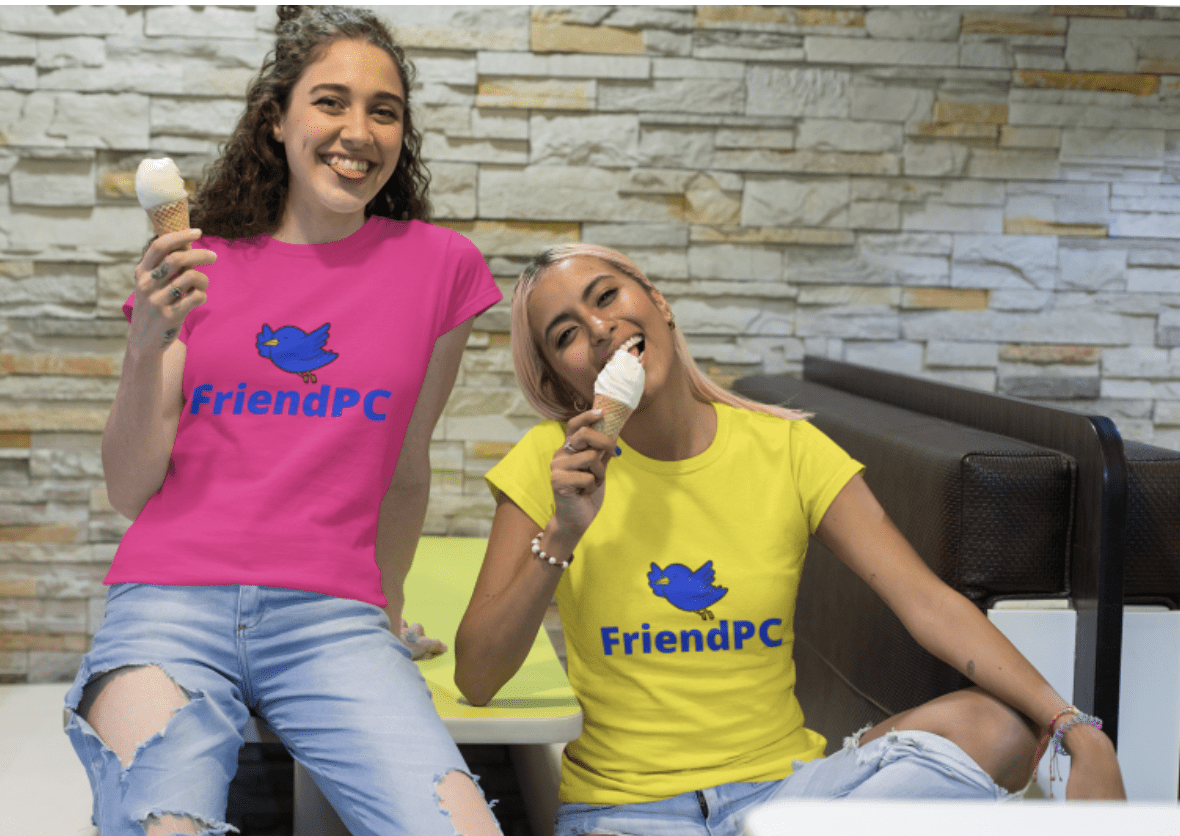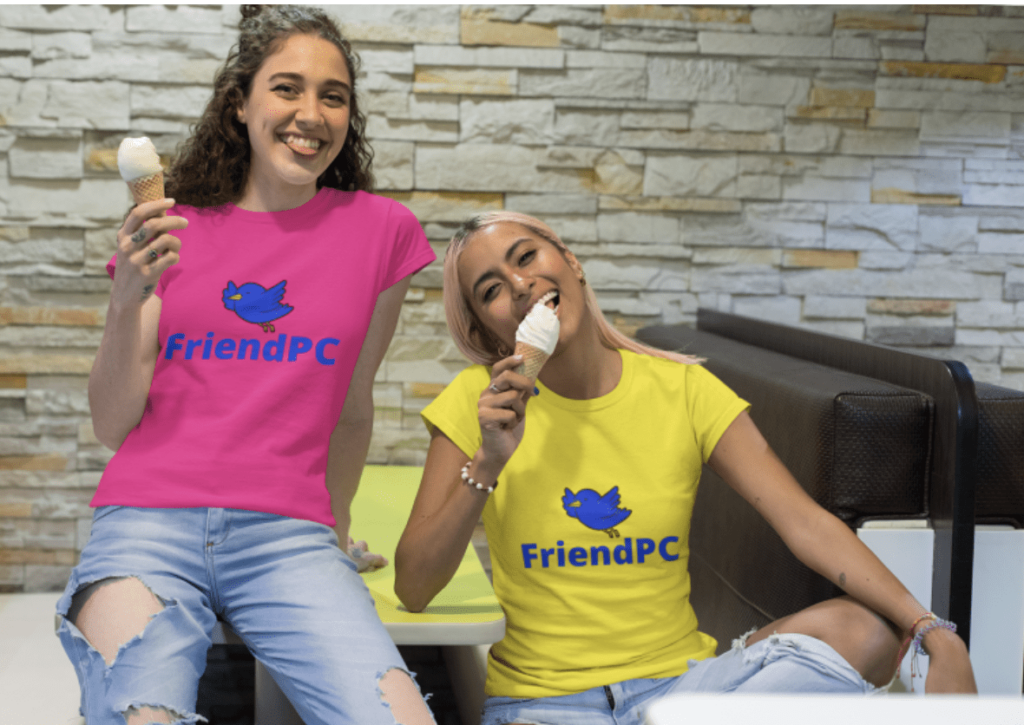 One of the great features of the platform is that you only offer what you feel comfortable with – whether that be purely platonic friendship, paid friend chat for lonely people, or something a little more adult in nature (although FriendPC is exclusively for platonic non-sexual non-physical friendship only).
They also have a referral program where you can share your referral link to earn even more money. So if getting paid to be a virtual friend, and making money by chatting with people is something that interests you; definitely check out FriendPC now!
2. RentAFriend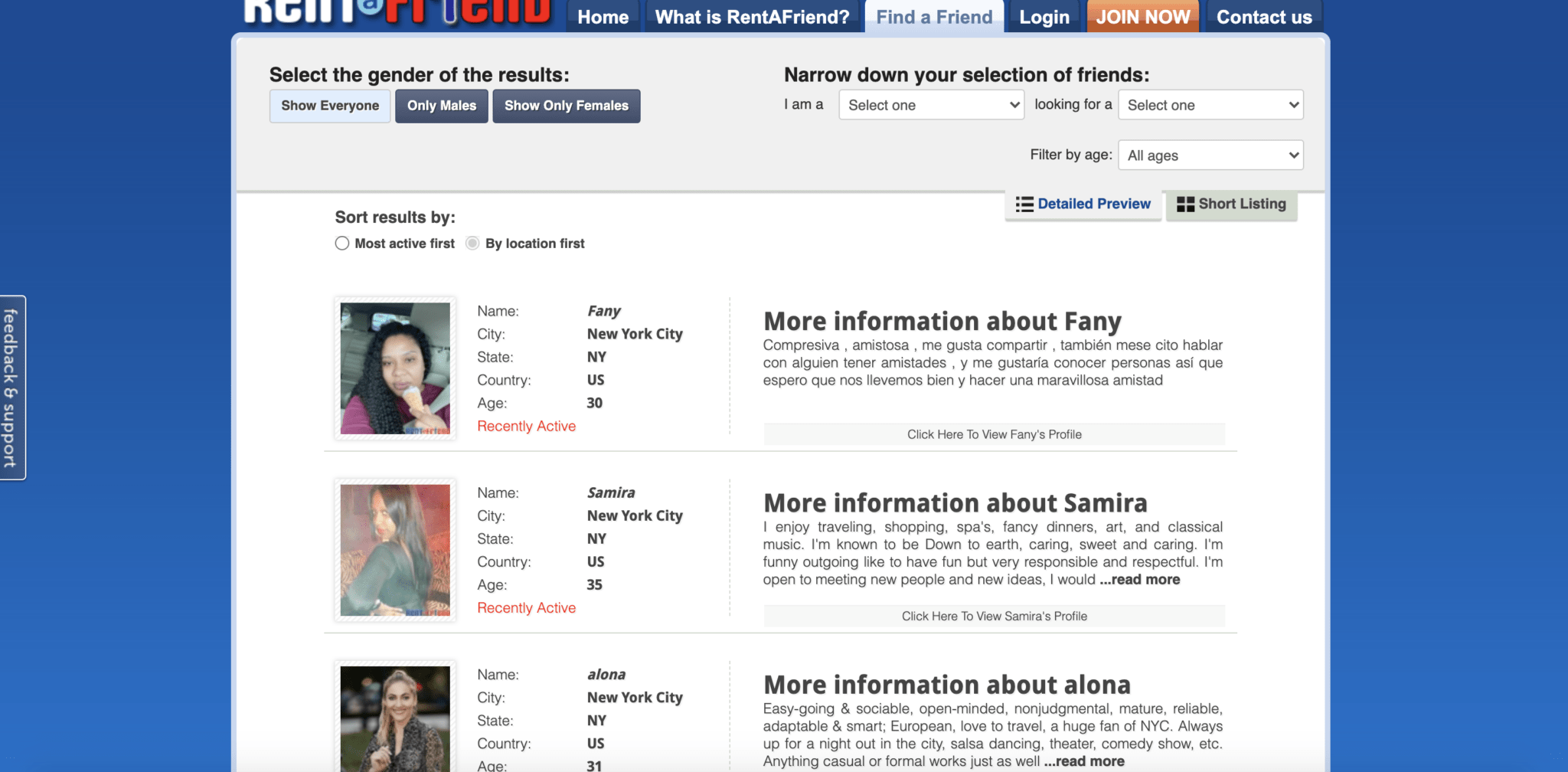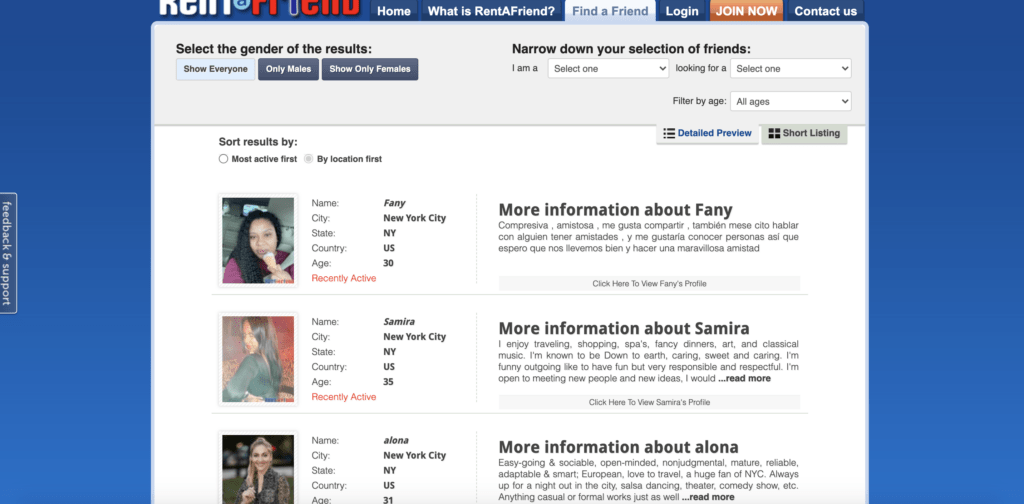 Signing up to be a part of the RentaFriend community is a fairly simple process. You'll just have to complete a short questionnaire to find out if you're approved or not.
Once approved, you have to tweak a few different things, and then you're ready to start earning money! There will be options to meet up in person in a lot of these types of companies but that is 100% up to you and what you're comfortable with.
Due to the large size of this site, you'll be encountering a large range of people, too. It will be up to you to screen them and decide if they're a safe bet and if you're wanting and willing to become their online friend.
Most friends start out charging $10 per hour but you can choose your fee and set your own rates. Also, it is 100% free to have your profile on the site and you get to keep all of the money you make meeting new friends. Many users have reported earning up to $50 per hour once they have an established profile – which is great for the old bank account!
3. RentALocalFriend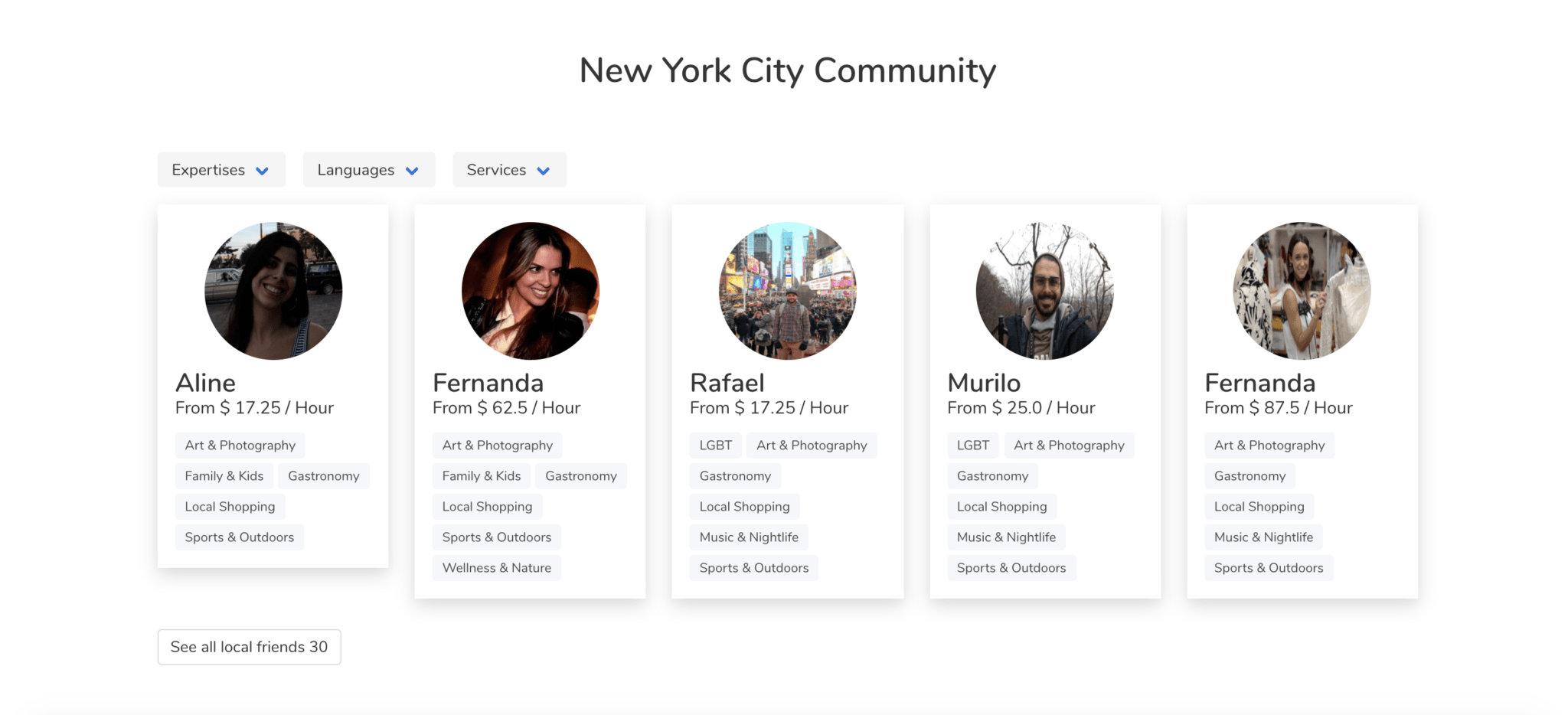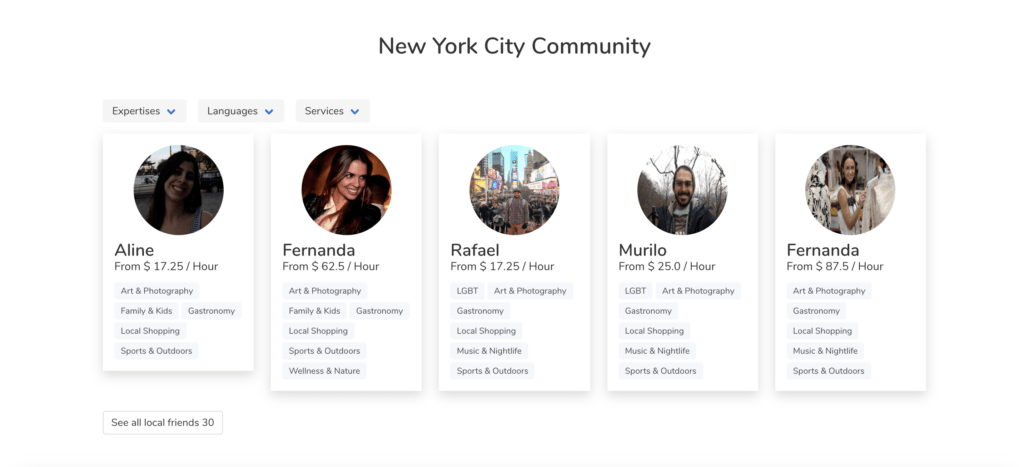 RentALocalFriend is another great option to make money by being a virtual friend online. You do have to pay an annual $100 membership fee to join, but the earning potential is much higher.
The platform is much more 'interests' focused, so it's vital to make your profile as full and complete as possible. If you like the idea of sharing common interests with locals and visitors, you also have the option to meet in person.
You have the ability to charge your own rates and could make upwards of $100 a day – with the right friend!
4. Fiverr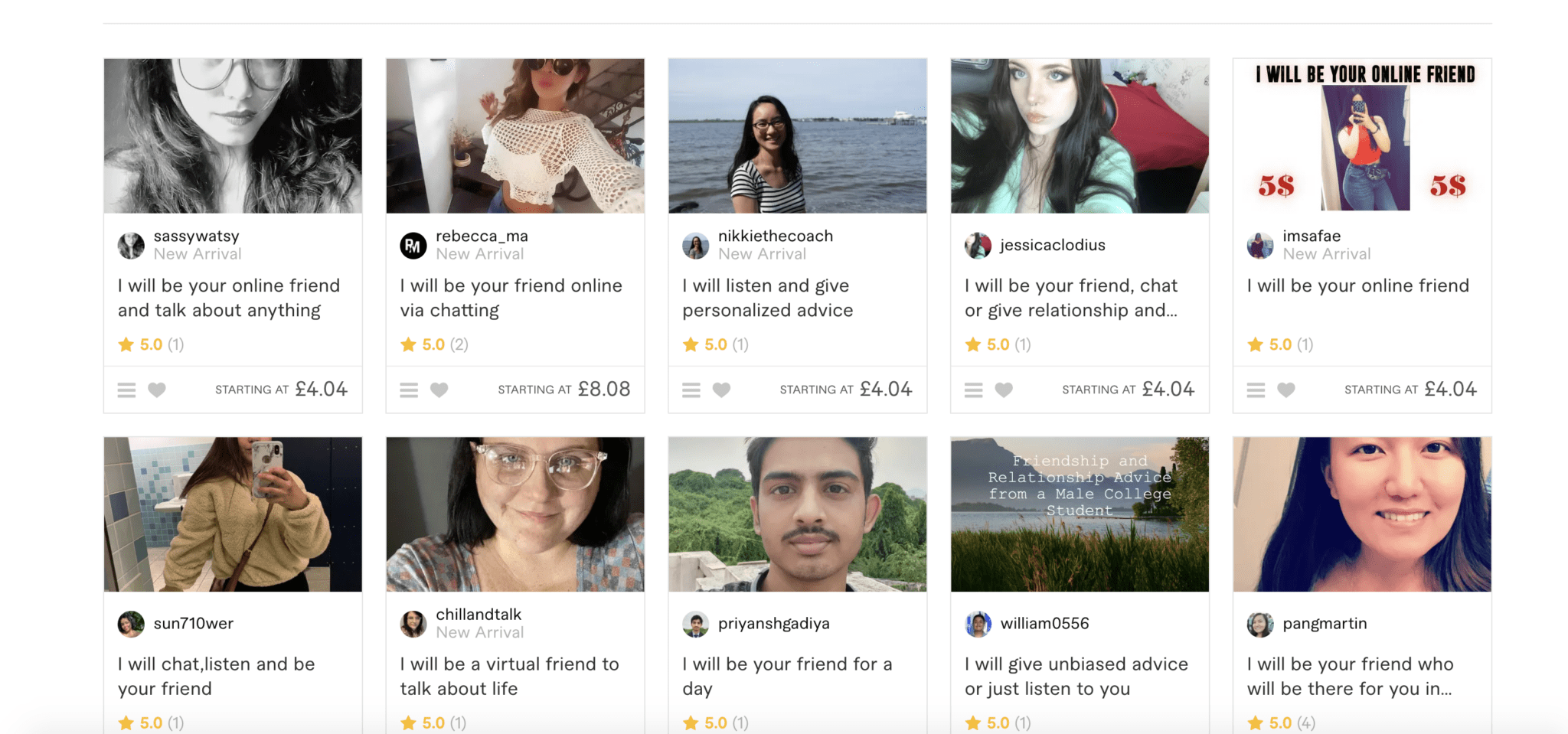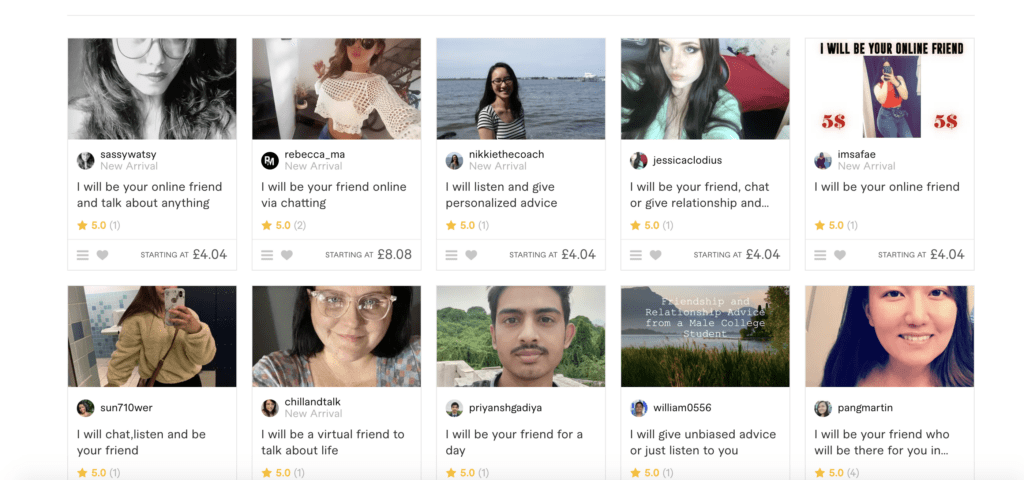 I love Fiverr.
It is an online marketplace that connects buyers with freelancers offering digital services in 300+ categories – one of which is Friendship Services.
The great thing about Fiverr is it's a completely trustworthy platform with a slick design and great functionality. If you have any issues with your 'friendship services' transactions, they have fantastic systems in place to resolve and settle disputes.
You can browse hundreds of profiles of people offering these services to a potential friend and also use the advanced filter settings to find exactly what it is you're looking for from a friend. So you will want to provide a thorough profile outlining the exact services you are offering and for what price. The competition is a little tougher, so make sure you stand out from the crowd.
5. SeekingArrangement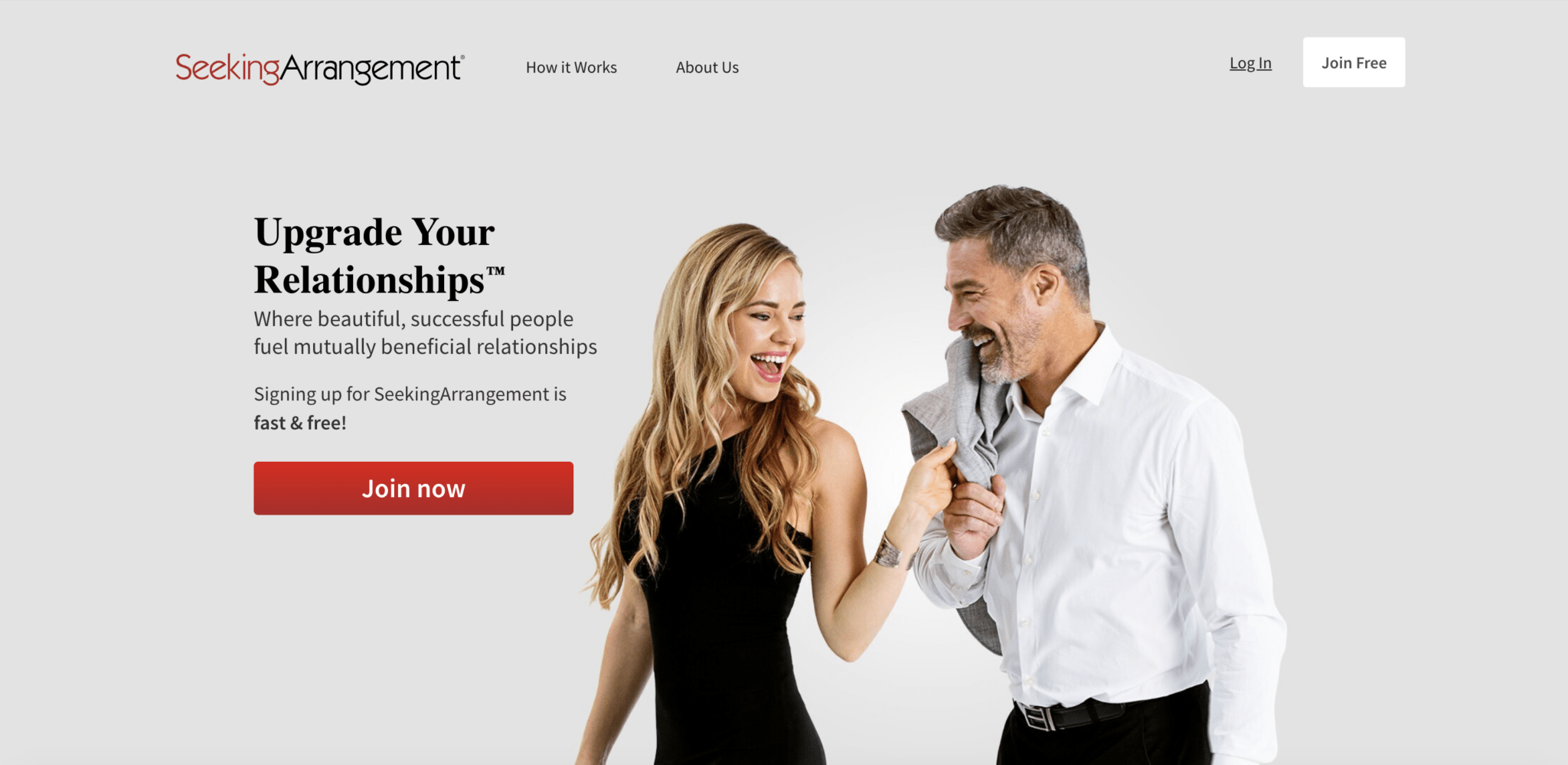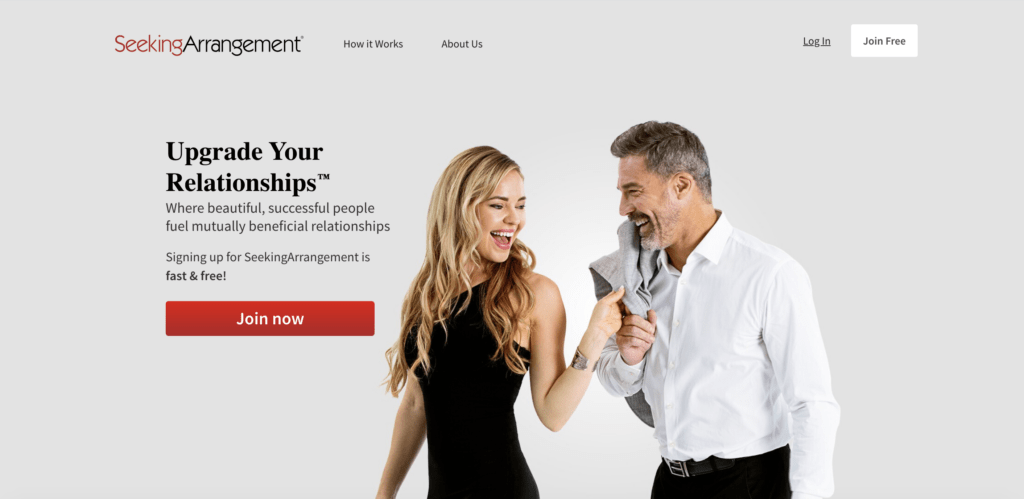 This one is a little bit trickier in the sense that 'friendship' is not the only service users offer. In fact, it is probably the least common on the entire platform.
The truth is, SeekingArrangement is actually an online platform for people to be financially compensated for a whole range of let's say more 'top shelf' arrangements. But it would be remiss of me to not include it here as it's a perfectly valid way to get paid as a virtual friend.
You just need to be explicit when defining the 'arrangement'.
I actually know a couple of people who have made decent money offering friendship services via the platform. This includes chatting online and over the phone. The point is, you are in complete control of what you offer, and should never do what you're not completely comfortable with.
Some users will be completely happy with a 'friendship only' arrangement but may wish to receive pictures or speak over a webcam. As long as you are happy with the terms set, there is no reason you can't earn a decent amount of money here – and even transition the arrangement into a passive income!
And remember, you set the terms and define the arrangement!
The website has millions of background verified members and they are often exceptionally wealthy – which means you can charge an exorbitantly high amount of money for your friendship.
6. RentaCyberFriend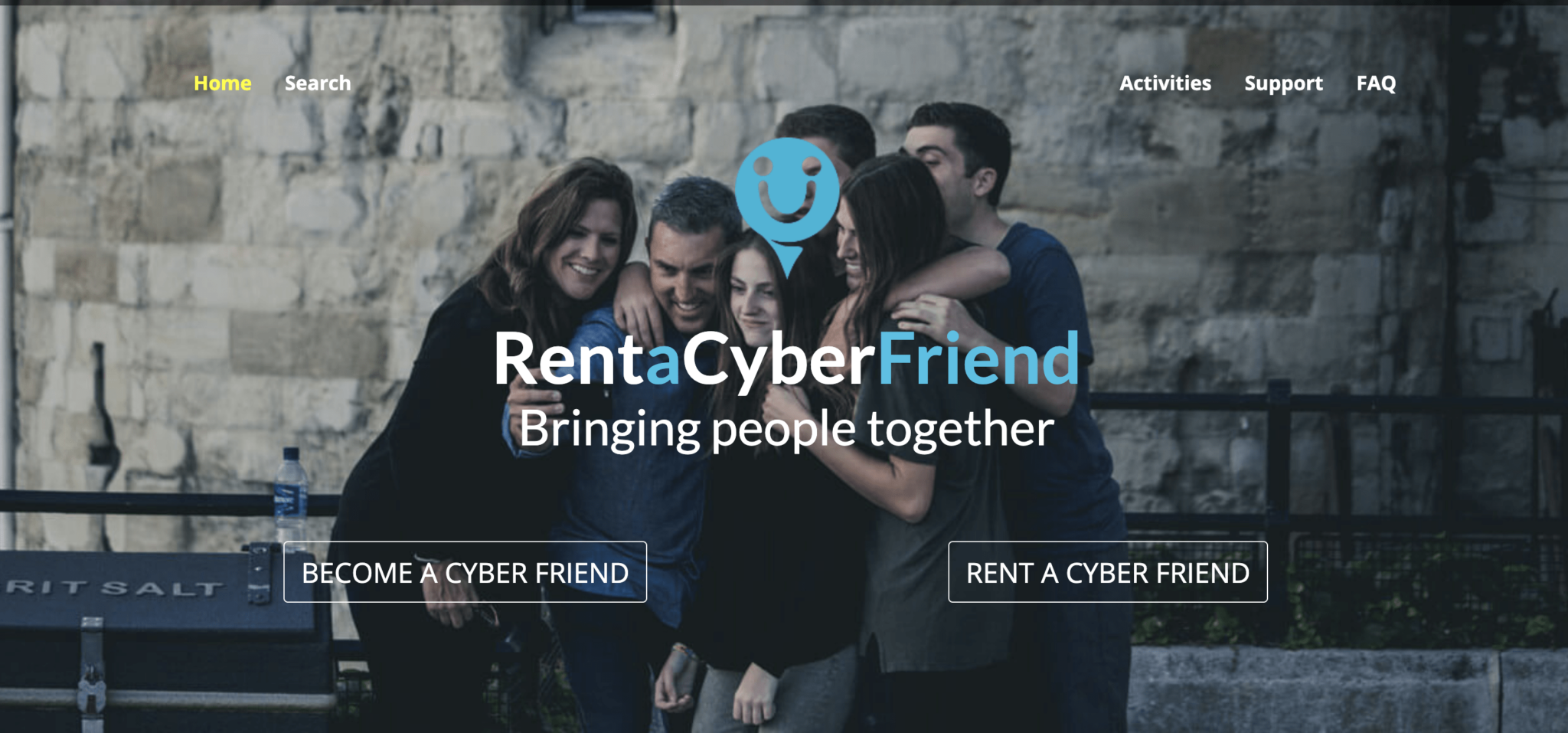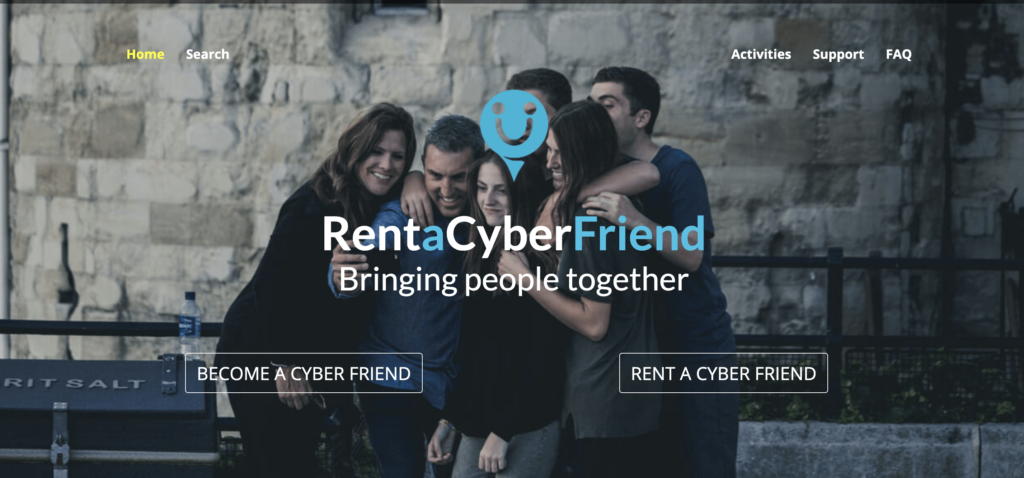 RentaCyberFriend is a platform that brings people together – and you can get paid and offer your services as gigs. This is a paid membership (so get the credit card ready), but if you advertise well and generate enough business, the membership will pay for itself quite easily.
The basic plan starts at $29.99 per month and you can get more value if you opt for the annual plan at $99.99.
You will need to create a public profile and then begin to promote the services which you offer. This could include chats about making food right through to full-blown online friendships. You can also charge an hourly rate and they do have a free basic starter plan which you can explore to start making money with your new cyber friend.
Start Your Own Website
The other way that you can go about being a virtual friend is to start up your own website and promote yourself and your services that way. You know the old saying, right? "If you build it, they will come!"
Creating your own "friendship site" can be as simple or as complicated as you want to make it.
Start Your Own Blog
It's a great way to make money online and to win back your financial freedom. It's not easy, but then again, nothing good in life is! If you put in the work it can be extremely rewarding. So make sure you start your blog the right way, self-hosted, and on Siteground!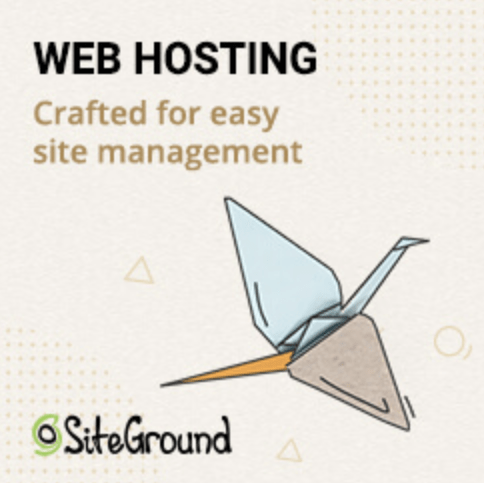 Since there are people who are always looking for friends, this just might be an awesome avenue to make some easy money online. Getting paid to hang out with someone a few hours per week sounds like a pretty sweet gig, right?
If you're ready to sit down and think about ways to start your own "rent-a-friend" site and services, these simple tips below can be a huge help.
Create A Clear And Concise Website
Here's the deal. If you want to earn extra money, you've got to put in a little bit of the work. Attracting potential clients (aka "friends") means that you've got to draw them into your site and make them feel as though they NEED you as a friend.
Create a super fun "about me" page and draw them in with your wit and charm. Talk about the things that you love to do, the food that you love to eat, and just anything else that would give you and your customers a common ground to start a great conversation.
Take your time setting up your website because this is going to be the first impression that you give.
Put Your Payment Details Upfront
You're not starting this business idea to NOT get paid so be upfront with your fees. Give them the option to pay for your friendship per hour and watch how simple it can be to get paid online.
Setting payment details for your friendship is something that needs to be established upfront. Never give your time and energy to someone on a free basis!
There will be a range of pricing when it comes to people who have an established virtual friend side gig. The biggest thing to keep in mind when you're setting up your payment details is that you need to charge for your time based on what your time is worth. Don't sell yourself short just because you're looking for quick cash.
Keep in mind that there are plenty of people that are looking for friendship and many are willing to pay good money for a friendship that will bring "something" to the table. If you have expertise in a field or knowledge about certain topics, give yourself credit and add in that value!
What Kind Of Things Do Virtual Friends Do?
So now that you've decided to become a virtual friend, you might be wondering what this means you're going to have to do. It's important to understand that your friendship duties for each person are going to vary.
As long as you're okay with it, you'll be making friends with men and women so keep that in mind as you list out your hobbies and your likes. Remember that you should feel comfortable in this online friendship as well so if there is anything that you don't like, you have every right to move on and not be a part of communication or interaction with that specific person.
Some examples of activities that online friends can do can be playing online games, talking about current events, or even setting up a zoom call or chat to talk to each other "face to face".
Again, be comfortable in whatever choices you make. This is your "baby' so run with it and run it like you would any other business.
Get The
ProtonMail Visionary

Plan Now

Stay safe online with the ProtonMail Visionary plan. Operating under Swiss privacy laws means you have some of the best protection in the world and it also includes up to 6 users, 20.00 GB of storage, up to 50 Addresses, and the ProtonVPN (which will keep your online activities private and secure).
Final Thoughts
When you think about the online world and the ability to make money from home, virtual friends can be a great way to earn a living easily or set up a simple side hustle that anyone can do. This will require a bit of flexibility on your part, though, because people are going to be seeking friendship during random hours throughout the day.
Since most people have regular jobs and are working 9-5, they won't be looking for friendships when they're at work. They're going to be looking for someone to be talking to them or hanging out with them during the after-hours or weekend hours as well.
If you're looking for a simple way to increase your income and possibly make a few good friends, becoming an online virtual friend can be a quick and easy process to get started. It's minimal effort, can be worked around your schedule, and can easily be as time-consuming or lucrative as you want it to be.
What are some other perks that you know of to getting paid as a virtual friend?
FAQs
Can you get paid to be someone's friend?
Absolutely you can. There are a number of trustworthy platforms you can subscribe to and start making money as a virtual friend.
How can I make money online with friends?
You will need to register with your chosen platform and complete your profile. Then you will be able to make friendships and charge accordingly.
Can I get paid to chat online?
There are a variety of activities online friendship seekers are looking for. This will definitely include chatting online – for which you will be paid as per the financial arrangement you make.
How can I make $100 a day?
It might be a hard push to make $100 a day every day, but try RentALocalFriend and SeekingArrangement as the highest paying options.
Get Paid To Be A Virtual Friend