Disclosure: This post may contain affiliate links. If you click on a link I may make a small commission at no extra cost to you. You can read the full disclosure here.
Last Updated on November 6, 2022 by Chris Panteli
How to Make $200 Fast
Do you need to make $200 fast?
Sometimes in life, we need ways to get hold of relatively small amounts of cash quite quickly. You may have fallen behind slightly on your monthly bills, student loans, and credit cards.
Or you might have encountered a surprise situation where you don't have an emergency fund and $200 is just what you need to get by.
The truth is, there are loads of ways you can legitimately make money online or get cash quickly by thinking outside the box. And when you're in a tight financial situation, finding a reliable solution to your cash flow needs is a must!
That's why this article is the definitive answer to the question 'How to Make $200 Fast'!
1. User Testing
One of the easiest ways to make money fast is with user testing websites. It's one of the best ways to make easy money because it's free to signup, easy to do, and completely trustworthy. I've been using a number of different platforms for a while now and wholeheartedly recommend it.
So what exactly is user testing, and how can it make you quick cash?
Well, the concept is pretty straightforward. Companies and businesses that operate websites and applications like to monitor and improve user experience by testing out their services. That means all you have to do is answer some pre-set questions in real-time whilst completing some basic tasks. And you get paid for doing it!
If you want to be successful with user testing, then here are a few ways to massively increase your chances of success.
Follow instructions exactly as written.
Speak clearly and slowly whilst completing tasks.
Complete tasks accurately.
Appear enthusiastic and engaged.
The only problem with user testing is the frequency with which opportunities become available. Though lately, this seems to have not been an issue. Just check out how many popped up on my email over the course of a few days: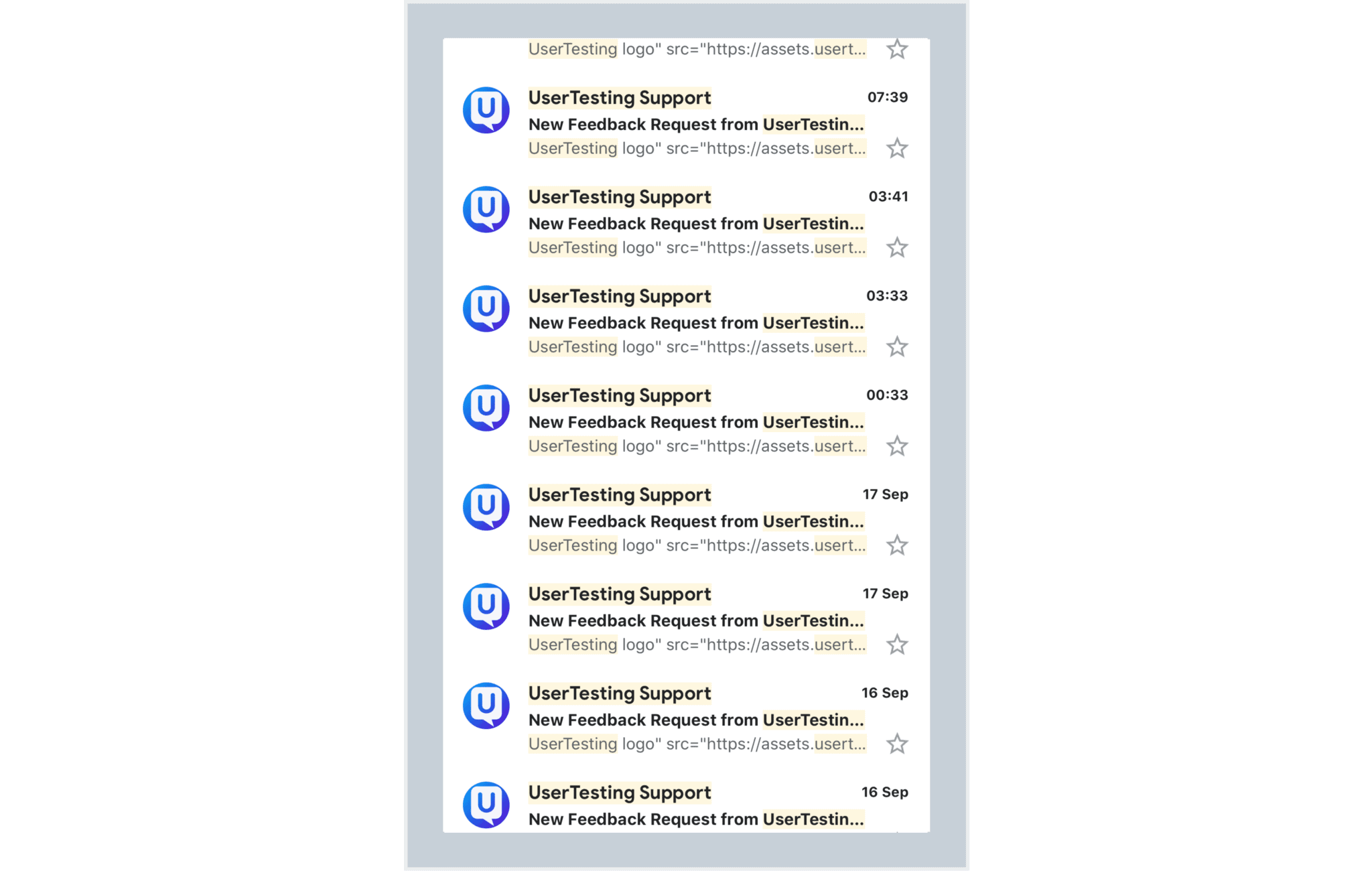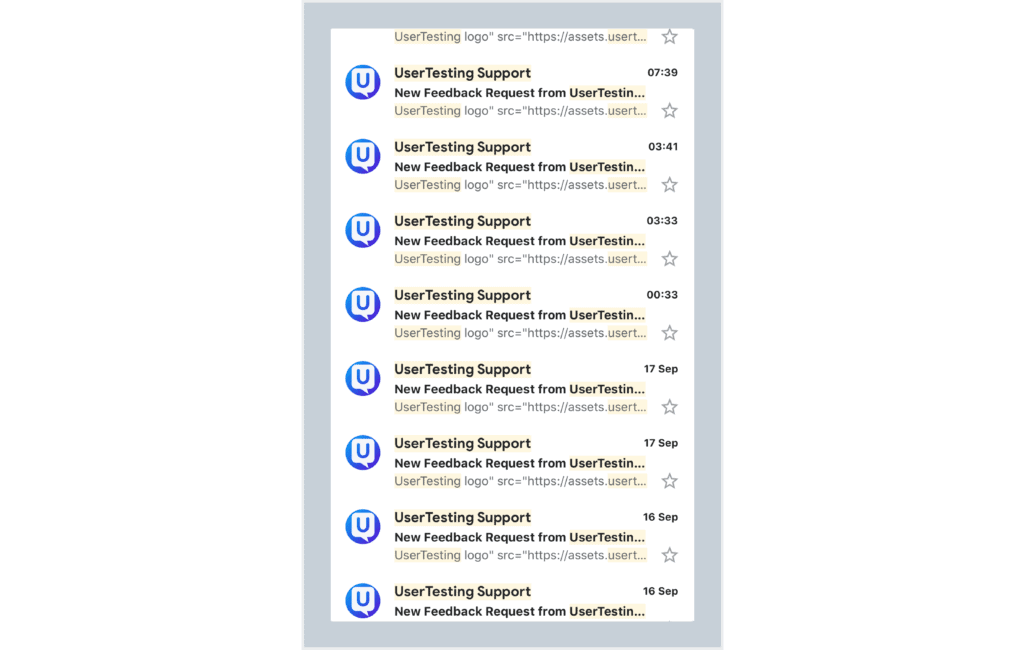 You can expect to earn about $10 per test and they usually take around 15-20 minutes. Sometimes there are extended user tests you can participate in, and these can pay around $60 for about an hour's work. The best sites to get started with are:
Just remember to be professional when delivering your verbal explanations and offer detailed and descriptive answers. The more insightful you can be, the more likely you are to have your feedback approved and get paid!
Get $5 For FREE Right Now
Signup to the greatest rewards platform on the internet and earn a $5 welcome bonus…
Earn more with cashback on all your purchases, watching videos, playing games, and taking surveys. Some users can make an extra $200+ per month!!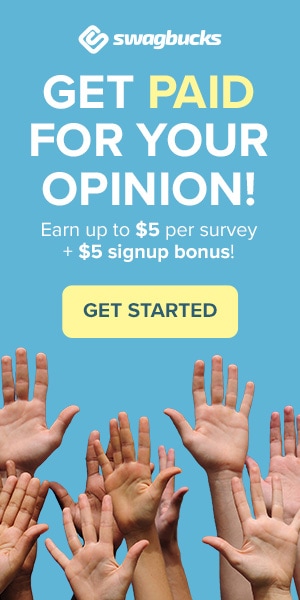 2. Sell on eBay, Craigslist, or Facebook Marketplace
If you need to quickly make money then you always have the option to sell something you already own. You may be surprised at how much stuff you accumulate over the years. And have you actually asked yourself do you really need it?
I needed some money urgently a few years ago, and in a moment of desperation looked around my house to see what I could sell. After dismissing a number of small-ticket items I came across my Ibanez electric guitar – packed away in its bag and hidden behind the wardrobe.
I loved to dabble with it when I was a student, but I hadn't used it in years, and in all honesty, getting rid was no great loss to music! So I listed it on eBay and it sold for over $400. The whole transaction took a few days. and the guy came and picked it up. Now that's fast money!
You can sell your unused and unloved items for quick money at some well known and trustworthy places such as:
Don't be afraid to sell stuff you no longer use. There's no place for sentimentality when you need fast easy ways to make money.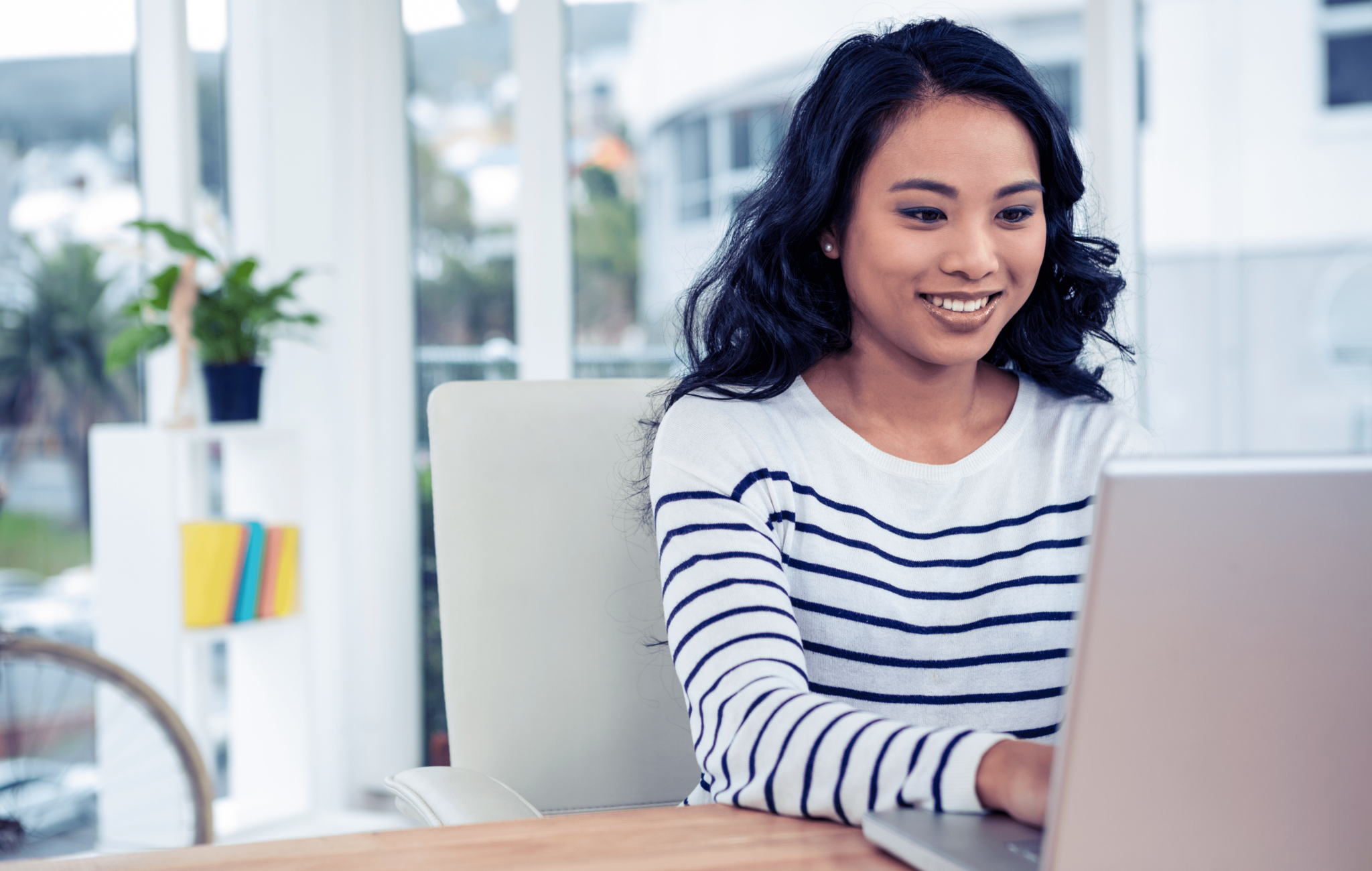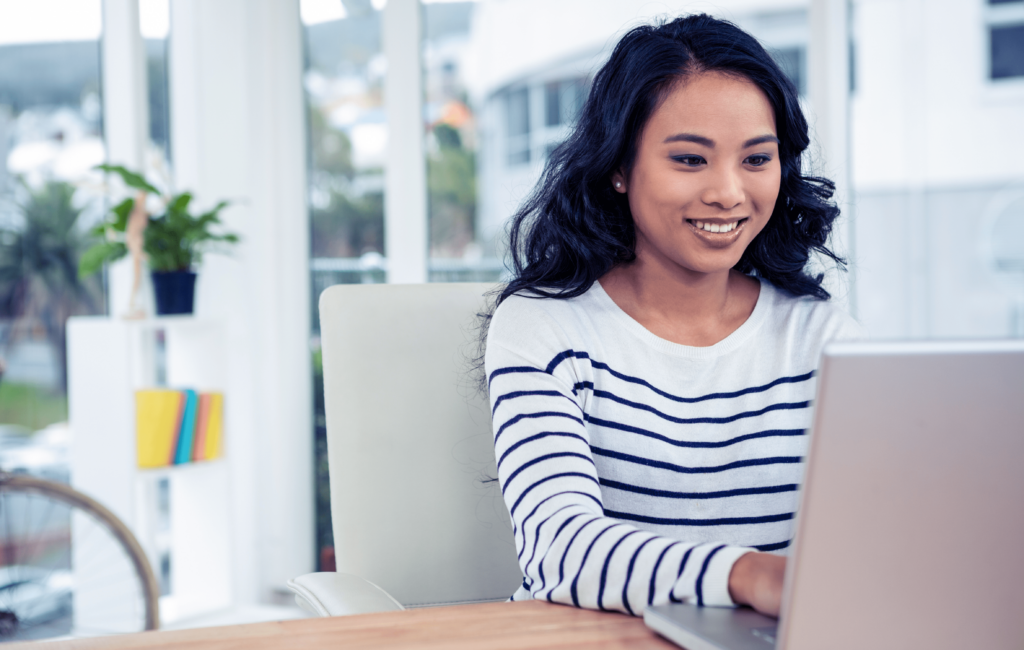 3. Overtime
It might not be the answer you want when asking how can I make $200 fast?
But if you're in a position where overtime is a possibility then it is one of the best ways to get money fast going.
You will need to ensure you are able to fit the overtime work into your life schedule. But remember, overtime is not permanent, and if you just need a bit of extra cash it might be a perfect short-term solution.
There will be some added benefits to doing a little overtime as well, including:
Career Advancement – Going above and beyond the call of duty will put you in good standing with the higher-ups. And this will more than likely be taken into consideration when it comes to promotion opportunities.
Increased Job Performace – If you are putting in a few extra hours each week then your productivity will increase. This should give you the ability to perform better in your role.
Immediate Returns – Unlike getting a second job, you will not require any new skills or training. The wait time to see the extra money will be nominal – as the position and payment procedures are already in place.
And don't forget, if you just need $200 fast, then at $10/hour that's just 20 hours extra for one week or 10 hours a week over a fortnight. Job done!
4. Part-Time Job
If you're really on a mission to get more cash then getting a second part-time job is a sure-fire way to fill your wallet. Although this won't be an ideal solution for everyone, the benefits are quite obvious.
You can be selective in the type of work you do. This means you will be able to make it work depending on your prior time commitments and availability. Usually, with part-time jobs, you can be more selective with the hours you wish to work.
Delivering food for Instacart for example is a great way to earn money quickly. There are no set hours or days and you can shop as much or as little as you want. Anytime you feel!
You can also check out FlexJobs for a huge range of flexible remote positions that cater to a wide range of skillsets.
Having a second job that is part-time is a real actionable solution to getting more money, fast! You also have the option to leave the position once your financial situation is resolved. And you're good old 9-5 will still be there.
Finally, once you start a part-time job, you have the ability to dip in and out of it over the course of a number of years. And this gives you a secret weapon when it comes to financial hardship and stress. Whenever you need quick legitimate ways to make money, you have an option.
5. Surveys and Sign-Ups
Ok, so this is a great little cash earner to have on the back burner. Taking online surveys is never going to make you rich, but if you play it smart, it could give you access to some quick cash when needed.
Get $5 For FREE Right Now
Signup to the greatest rewards platform on the internet and earn a $5 welcome bonus…
Earn more with cashback on all your purchases, watching videos, playing games, and taking surveys. Some users can make an extra $200+ per month!!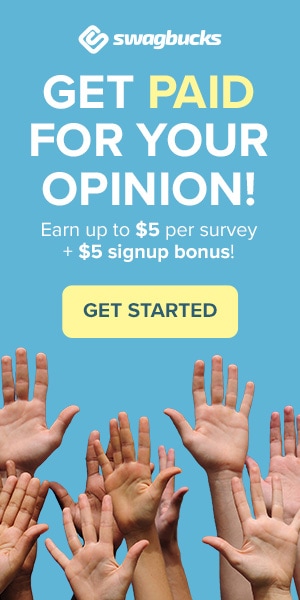 The best way to approach online surveys is 'little and often'. If you like to sit in front of the TV for a few hours in the evening (who doesn't?) then multi-task and spend a little time online and hit those surveys.
You will find that after a few months the balance will grow nicely, and before you know it you'll have a few $100 ready to cash out when it's needed.
I like to think of online survey sites as the modern-day piggy bank! But instead of low denomination coins, you're banking credits in exchange for a bit of your time. And those credits add up to a worthwhile PayPal payout!
I recommend you get started here:
Inboxdollars – Sign Up for free and get a $5 welcome bonus.
Swagbucks – Earn free gift cards and cash in exchange for the points you earn.
Survey Junkie – Lots of surveys and a number of different payout options available.
Remember, 'little and often' for that eventual 200 dollars fast cash!
6. Weight Loss
If you want to kill 2 birds with 1 stone then consider getting paid to lose weight! Yes, you heard me right, you can actually make money to shed those unwanted pounds.
HealthyWage is a genius way to encourage healthy weight loss by financially incentivizing the activity – which is scientifically proven to work. (Money as an incentive, who'd a thunk it?).
The basic premise is you use their calculator to determine your weight loss goal, how long you need to achieve it, and how much you're prepared to wager. From there, you can compete either individually or as a team, and if you're successful, you win cash prizes.
Which can be up to an incredible $10,000.
If you're looking for an alternative way to make $200 fast, then losing weight is a really unique opportunity to consider. Not only do you get to bank the dollar you need, but you also get to look good doing it!
Sign up to HealthyWage now for your chance to earn up to $10,000.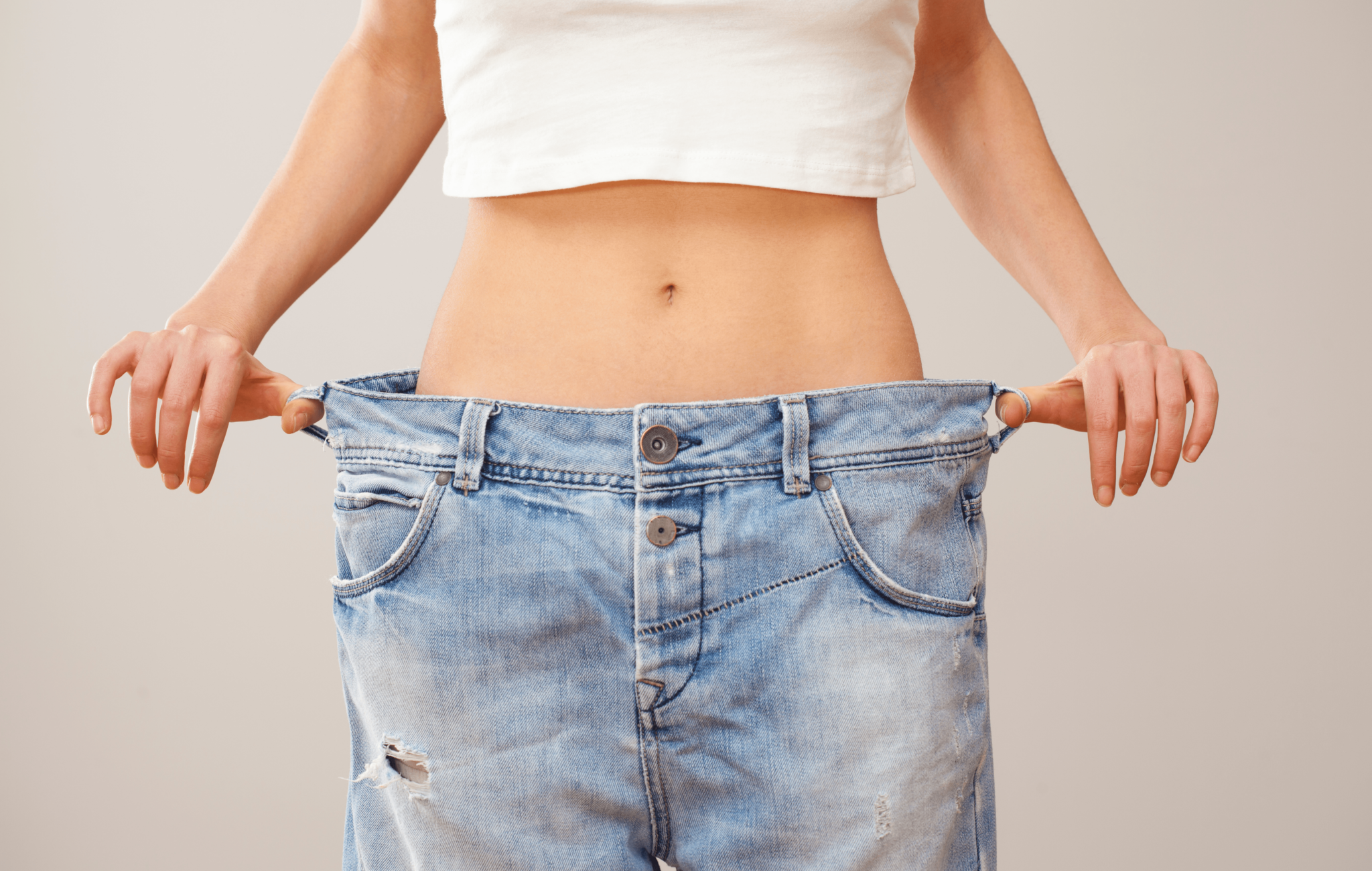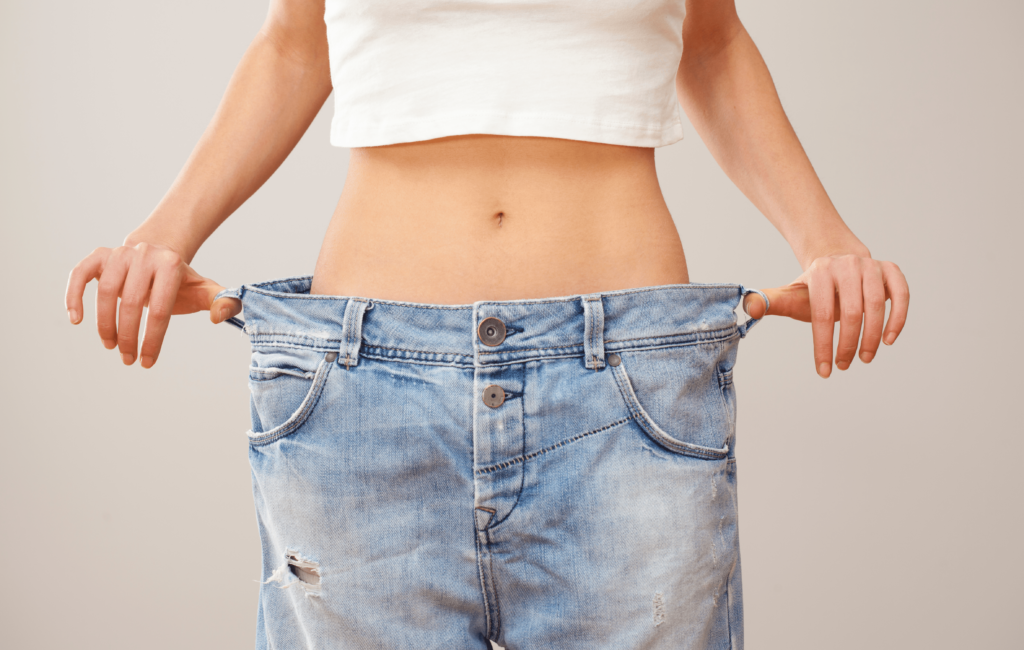 7. Declutter
You might have 100 ways to make $100 just lying around your house and you haven't even realized!
The modern-day world of online streaming had made DVDs all but redundant – albeit for the avid collector and technologically disinclined. But if you happen to one of those people with a DVD collection running into the hundreds and pilled up to the ceiling, you could be sitting on a boatload of cash!
Declutrr is a great website that lets you sell your old DVDs, CDs, and video games by simply sending them in the post – hassle-free. And you get paid for every item you send in. And guess what, you can get an instant quote on their site by just entering the barcode.
Check out this copy of Avatar (one of many in my now untouched collection gathering dust).


If you had just 200 DVDs then you could have over $300 coming your way if you sign up and sell them on Declutrr.
8. Rent Out A Room
Are you looking to make $200 a week?
It might take a little bit of time to set up and require some flexibility, but renting out a spare room (or even your entire place) is a real way to earn extra money.
Airbnb is a fabulous way to get involved in the short term rental market. To get started you simply need to create a profile and set up your listing. Make sure to include all the relevant information and be as specific and detailed as possible.
You will then need to wait for your profile to be verified before you can start accepting guests. The great thing about Airbnb is you can choose when your place is available and set your own nightly rates. But make sure to be realistic and competitive otherwise you won't get any business.
You will also want to take some great pictures of your place to entice potential guests – remember a picture says a thousand words.
The average Airbnb host makes $924 a month – but this will vary greatly depending on your personal availability, location, size, and overall quality of your space. But either way, if you're looking for some fast cash – a couple of Airbnb gigs could be just what you're looking for.
9. Sell On Fiverr
So you want to know how to make big money quickly?
Well if you happen to have an in-demand skill then getting gigs on Fiverr is where you need to be. Fiverr is a freelancing marketplace that connects sellers with buyers to perform what they call 'gigs'. The concept was originally to sell things for $5 but the platform has since evolved and you can now pretty much charge what you want.
The services offered are mainly for creative and professional tasks. There are over 3 million gigs being offered in over 196 countries and opportunities in over 100 categories (including logo design, transcription, video editing, voiceovers, and photography.)
Are you ready to become a

Voice Artist?
The Work from Home Doing Voiceovers course will teach you everything you need to get your voiceover business started – and you can begin to earn a little extra cash on the side or replace your current income.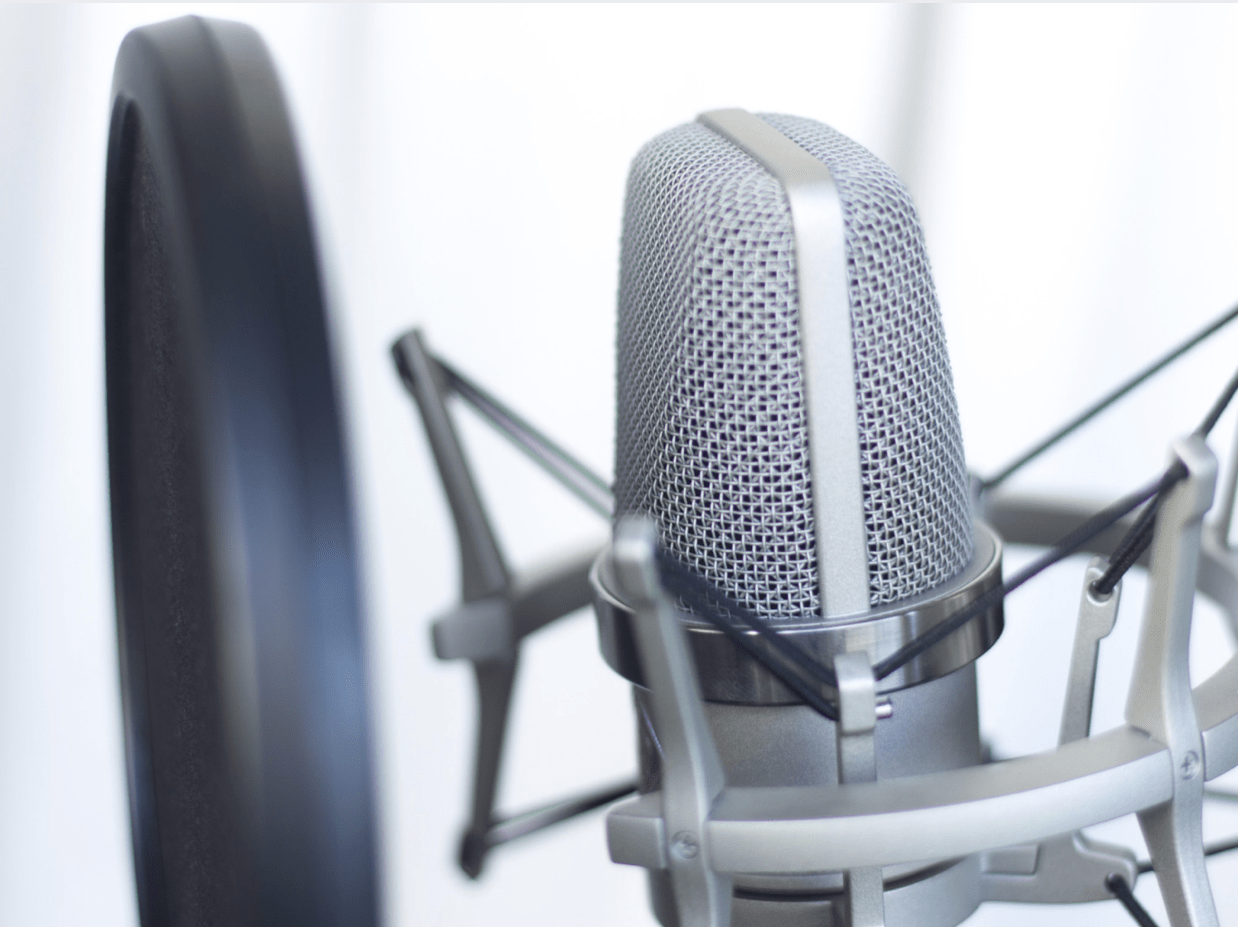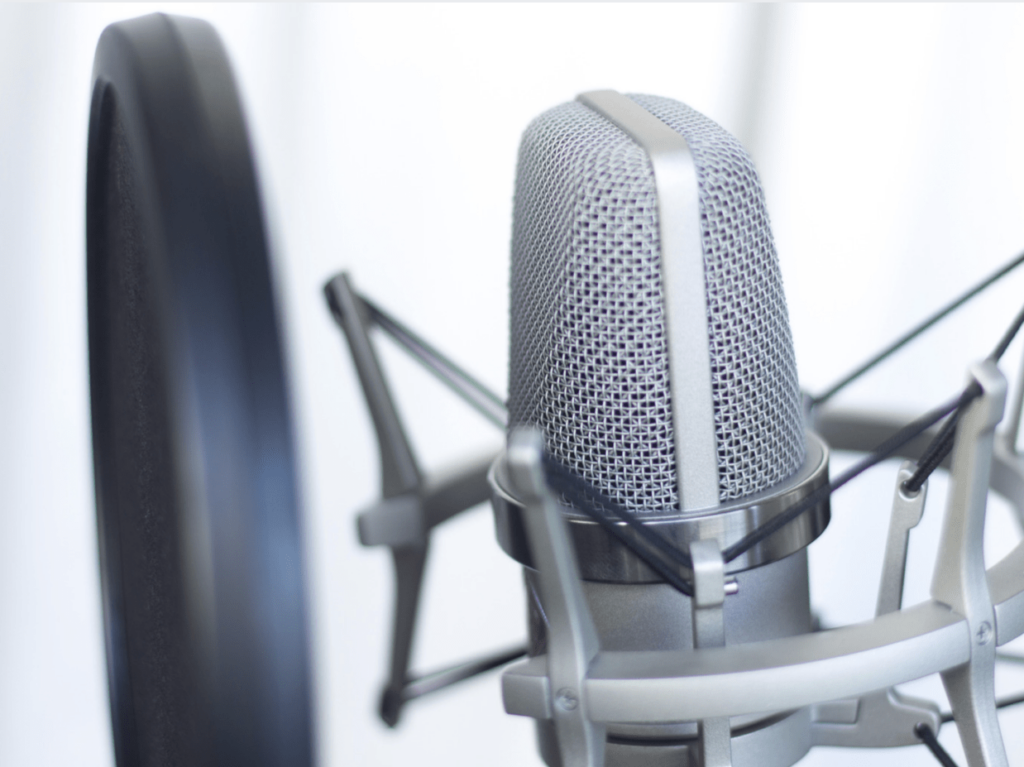 To get started you can sign up for free, create a profile, and begin to offer your services to the rest of the world. You need to make sure you create a strong profile that includes good images, clear and precise descriptions of services and keywords.
If you want to consistently make money selling gigs on Fiverr then you're going to live and die by the reviews and feedback you receive from customers – as is the way of the modern world. So make sure you do good work, maintain timely communications, and deliver on deadlines.
If you get it right, Fiverr is a fantastic way to make money fast, and the more work you get, the more money you make! (Side note – the logo on THIS site was a Fiverr gig).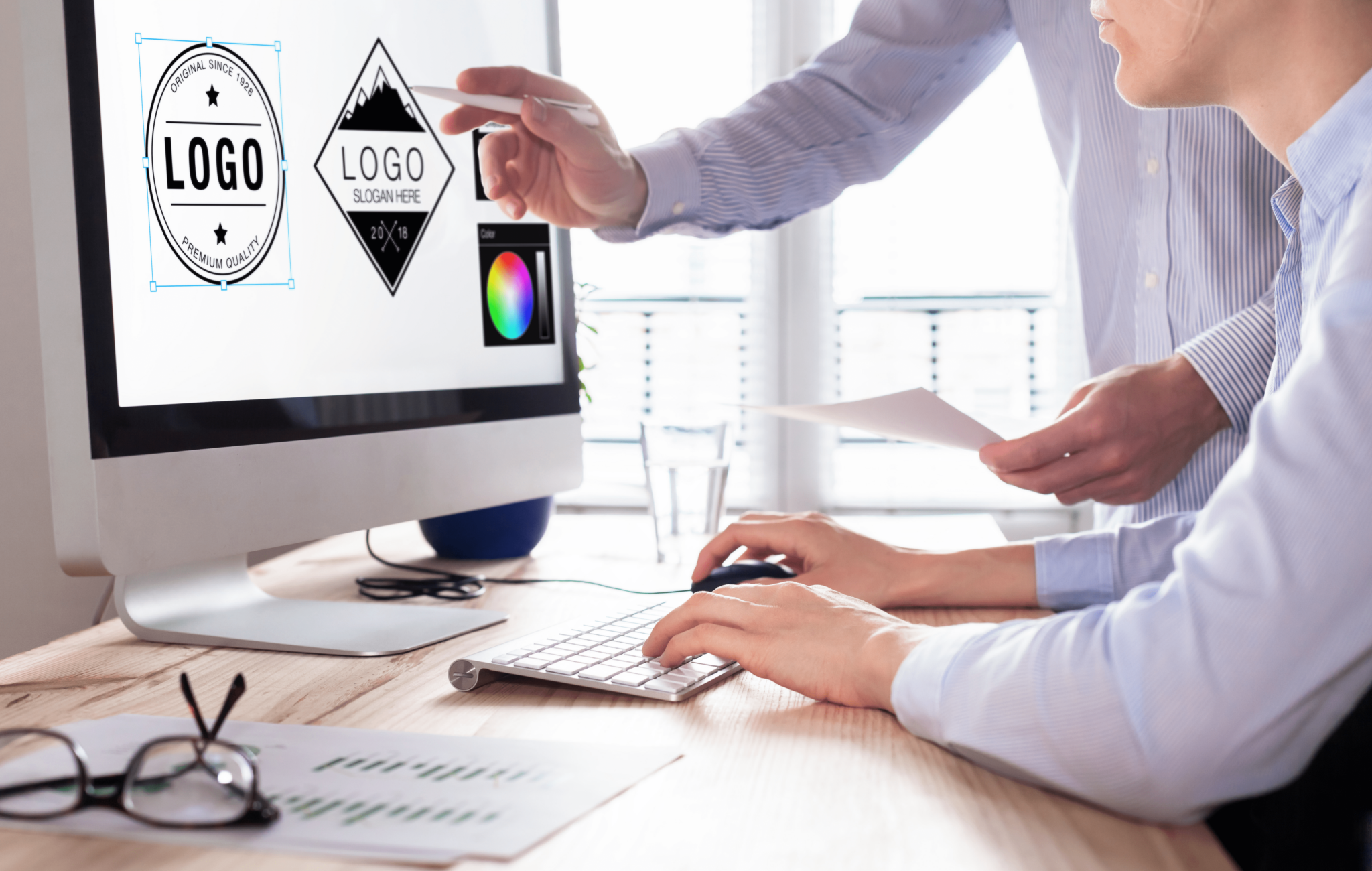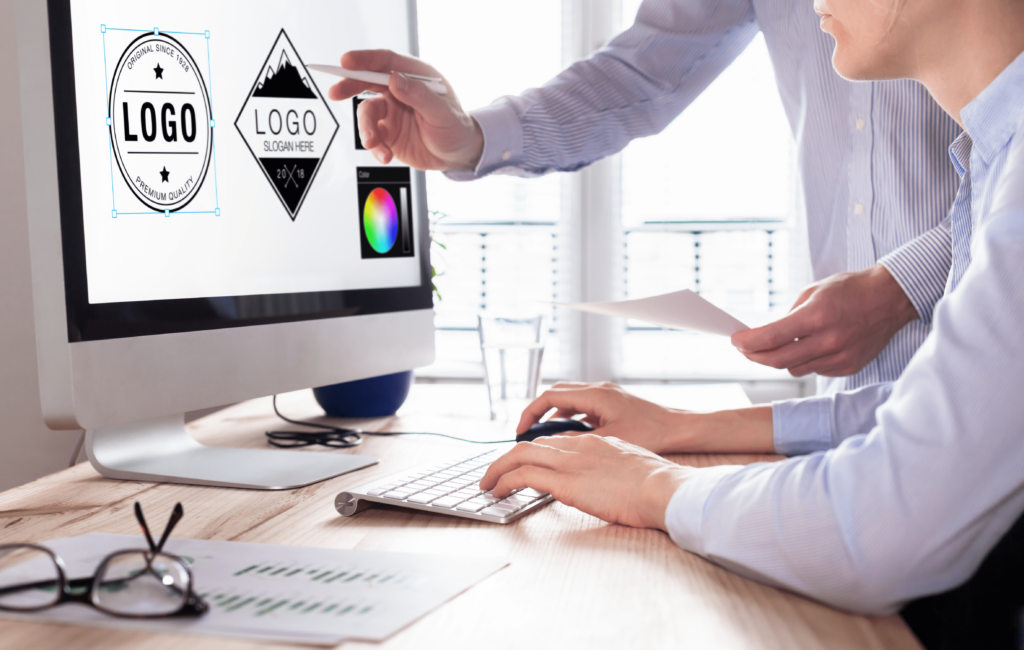 10. Side Hustle
You may need a way to make $200 fast – but how does the saying go? 'Give a man a fish and feed him for a day, teach a man to fish and feed him for life.'
The side hustle is a phenomenally underutilized strategy in the Netflix binging age. That's why having an extra source of income outside of your full-time work can be so beneficial. It not only helps alleviate financial pressures but also gives you opportunities beyond your normal financial constraints.
People with a myriad of skill sets and talents can find a side hustle that works for them and seriously boost their earnings. It's not easy, but these things seldom are. You're going to have to cut back on the box sets and movie nights, but side hustling is a legitimate way to make money quickly and repeatedly.
Here are a few great proven side hustles you could start to make some fast money:
You could even check out this awesome side hustle idea I put together where you could make $1000 a month or even a full-time income:
A Business Idea - You Can Start Today - Potential Full Time Income
Tap twice to load then open Video...
See Also: 29 Awesome Side Hustle Ideas To Make Extra Money
11. Pay Less For Bills
If you found a way to save $200 on your monthly bills, then guess what?
You would have an extra $200 in your wallet!
Bill Shark can save you money without the hassle of having to ring around companies trying to negotiate better prices. They do all the hard work for you for a one-time fee of 40% of savings. If they can't save you money, you don't pay a fee.
The types of bills they cover include internet, wireless, TV, and satellite radio. And the best thing is they have a 90% success rate in saving you money!
In fact, the largest saving they managed to make for a single customer was an eye-watering $9,500! Just imagine how much extra cash you would have by paying 25% less on your monthly bills – and without any of the effort to sort it out.
This has to be one of the easiest ways to make $200 fast. And if you are paying more than you need to on bills, getting it put right is a no-brainer!
12. Start A Blog
Ok, so I'll be honest here, blogging isn't the quickest way to start making money. But once you've put in the hard graft, mastered the skills, and started getting traffic, blogging can be an incredible source of income.
The fast cash comes once you have your income-generating revenue streams set up and people are actually visiting your blog.
In fact, once you've got traffic coming to your site, especially if it's targeted traffic that usually comes from Google search – you can actually enjoy a pretty passive income.
You can make sure you get your blog set up the right way by reading through my guide on 7 Steps to a Self-Hosted WordPress Blog on SiteGround.
And once your set up you will definitely want to get eyes on your baby from the daddy of internet search, namely Google. The best way to learn how to ensure your blog is optimized for Google is to invest a small amount of money in fantastic education. And there is no one better than Mike Pearson with his course Stupid Simple SEO (Search Engine Optimization).
Seriously, Mike is a great guy and really knows his stuff. He is also really active in his private members' Facebook group to answer questions and offer guidance.
Want To Learn How To Explode Your Organic Search Traffic with SEO?
The Stupid Simple SEO course by Mike Pearson has helped me grow my organic search by over 100% in just a few short months – and it can help you to explode your traffic as well.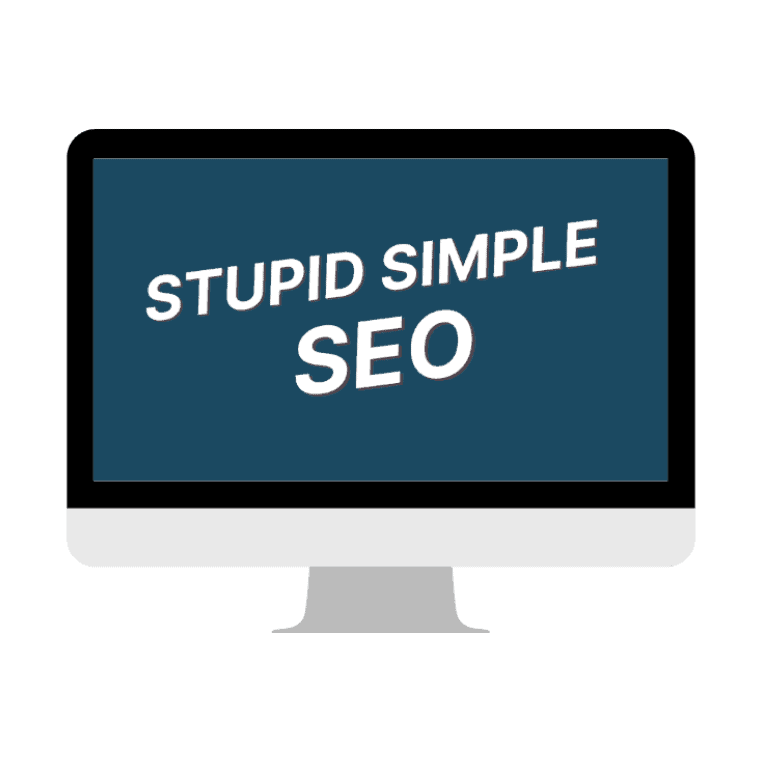 You can check out his FREE masterclass How To Scale Your Traffic With SEO So You Can Make More Money Blogging.
13. Teach Your Skills
I have always been a firm believer that everyone has a skill. Even if you haven't discovered what you're great at yet. But for those that are fortunate enough to have found their hidden talent already, teaching it to others is a genuine way to make some fast money!
Outschool is an online learning platform that connects educators with students (up to the age of 18). You can teach a wide variety of subjects, including music, arts, life skills, teaching English, and many more!
Signing up is easy and free and Outschool simply takes a 30% commission charge from your enrollments. And the best part is you get to charge what you like! But obviously, you need to be realistic and fair.
If you have a subject matter that you're passionate and knowledgeable about then this really could be a great way to make $200 fast!
Actually, if you are able to deliver popular classes that provide great value, you could make $200 week in week out!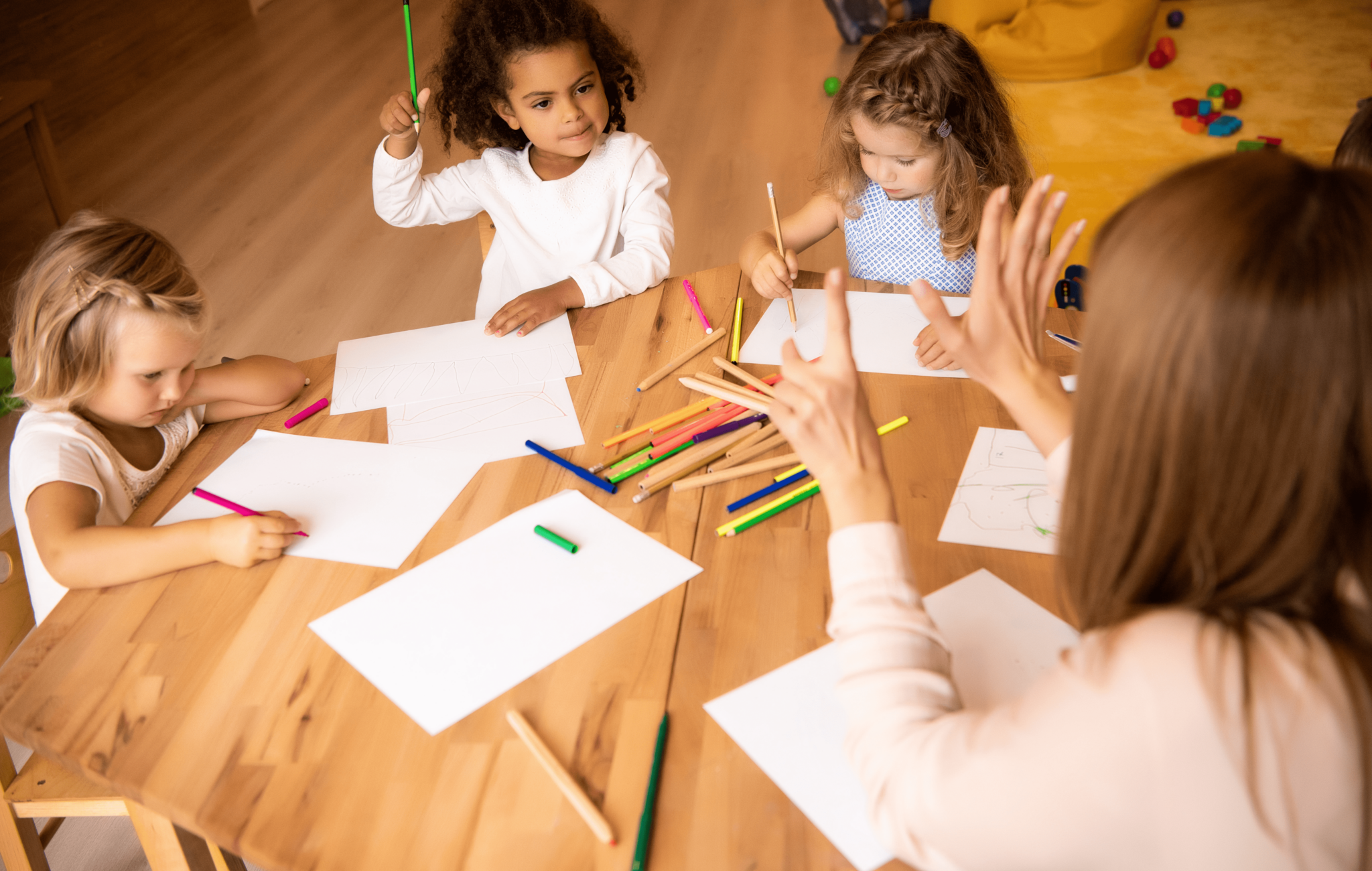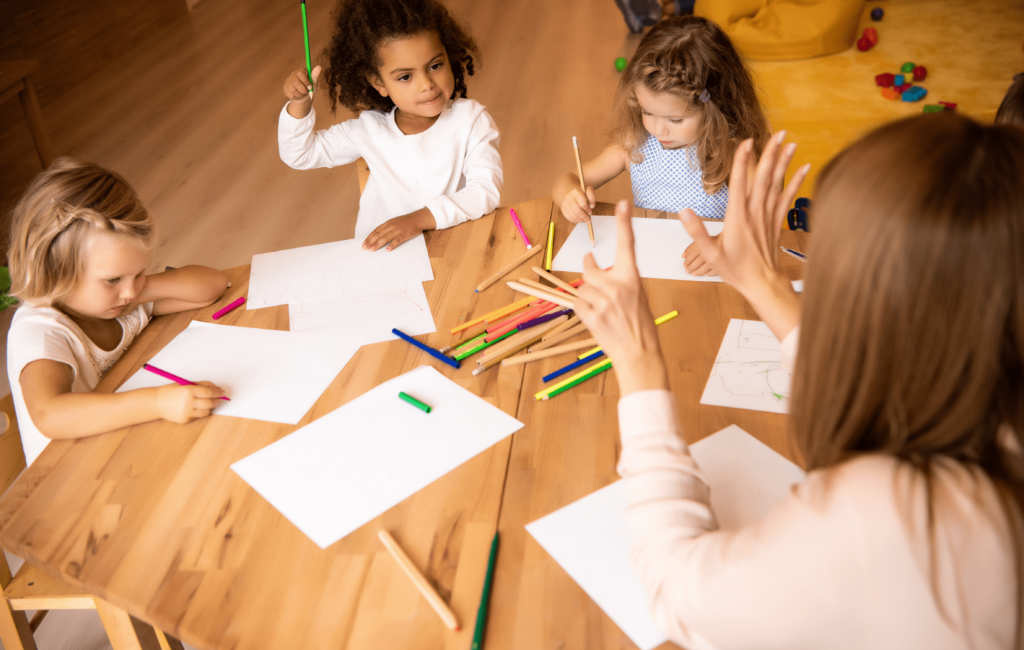 14. Be A Tasker
I am literally the last person in the world you would ever ask to help assemble a wardrobe, change a fuse, or even paint a wall for that matter! These are just not the sorts of skills I am good at! And do you know what, I'm not alone!
There are countless others just like me. So much so in fact there is actually a demand for people who do possess these skills. And there is a way to bring these people together – if you haven't guessed already I'm talking about TaskRabbit.
If you are particularly good at household tasks then you can sell your services on TaskRabbit. If someone wants a new set of shelves fitted or the garden shed painted then you can perform these tasks and get paid.
The average 'tasker' makes $110 a month, but the more tasks you do the more you will earn. This is a great option to make some quick money. So if you have a useful hidden talent – why not monetize it now!
15. Negotiate Pay Rise
The fastest way to earn more money is to simply get paid a higher rate for the work you already do. Sounds simple, right?
But asking for a pay rise is something many of us find difficult and awkward.
No one ever got fired for asking for a pay rise

Pip Jamieson
But it doesn't need to be hard. Remember, you are entitled to be paid a fair wage for the work that you do. And simply by asking for a pay rise shows you are committed to the company you work for and value yourself and the skills you bring.
I own my own business and can honestly say that I don't mind when staff asks me for a pay rise – if it's done correctly:
Be reasonable and realistic.

If you earn $50,000 per year then don't ask for $100,000.
Ask for an increase in percentage terms ( 2-5% is a good baseline).

Be polite and courteous

Ask calmly and in a professional setting (request a formal meeting, don't ask after a few drinks at the Christmas party).

Be prepared to be told no

This can happen and you should not let it affect your work. If you are unhappy then reconsider your options.
It really could be the fastest way to make $200, if not more.
For example, if your take-home annual pay is $50,000 then a 3% pay rise equates to $1500 a year more!
It's worth asking the question, the worst they can say is no!
16. Get Other Peoples Groceries
If you want to know another way to legitimately make money fast then you should consider delivering groceries for Instacart.
You can either pick the shopping in-store or deliver it as well. You will need a car to be a full-service shopper, but if you haven't got access to transport then simply going around the store is fine as well.
Working for Instacart is extremely flexible and you can choose your own hours. They also pay pretty good rates as well – shoppers will earn at least $5 for each delivery-only batch and $7 to $10 for each full-service (shop and deliver) batch.
So if you need $200 fast and you're able to deliver groceries as well as pick them – you simply need to perform 20 full-service shops.
That's 5 shops a day for 4 days and you're done!
17. Pet Sit
If only you could make a full-time living by looking after cute little kittens all day. That's the dream, hey?
Thankfully we're not looking for high-paying career jobs here, but simply a quick way to make a few hundred dollars.
And if you like pets (who doesn't) then this could be a perfect quick and easy way to make some extra money. In fact, you can charge in the region of $10 per hour for pet sitting, and it also comes with some added benefits.
You will likely have no other duties other than watching over the owner's animal within the comfort of their home. This means you can get on with other work you may have or simply just chill out and watch TV or read a book – whilst getting paid!
A friend of mine did pet sitting when we were at University, and it was the perfect way for him to study whilst earning some extra money. If you get a couple of clients on board and manage to book a couple of gigs a week – you could easily earn $100 or more. So over a few weeks, you will definitely have hit the $200 mark – and that's not bad for sitting on your backside whilst stroking a kitty!
If you think pet sitting sounds like a fun way to make some money quickly, then check out these services and sign up now:
Just remember, you have to say goodbye to 'fluffy' when the job is over!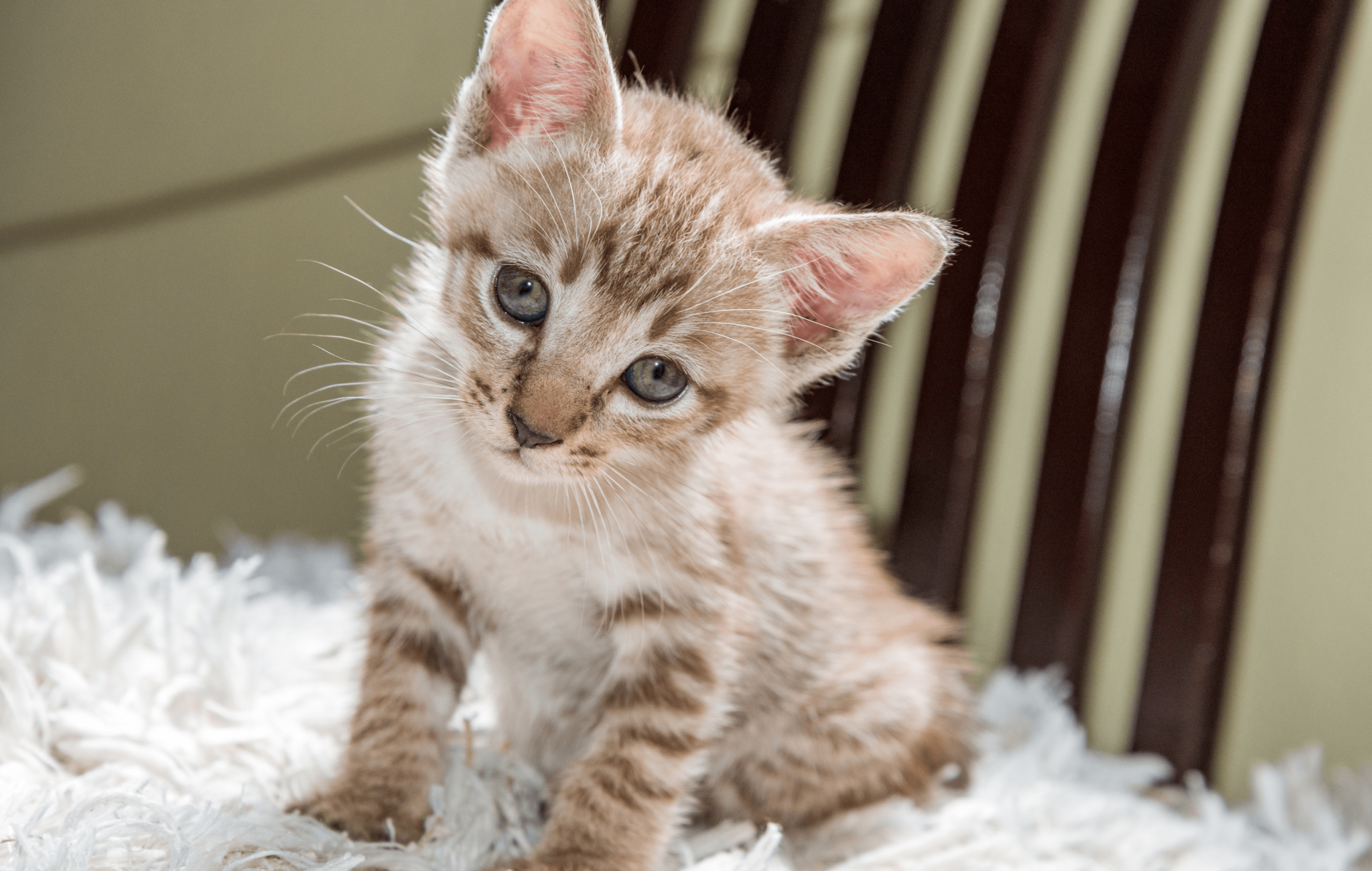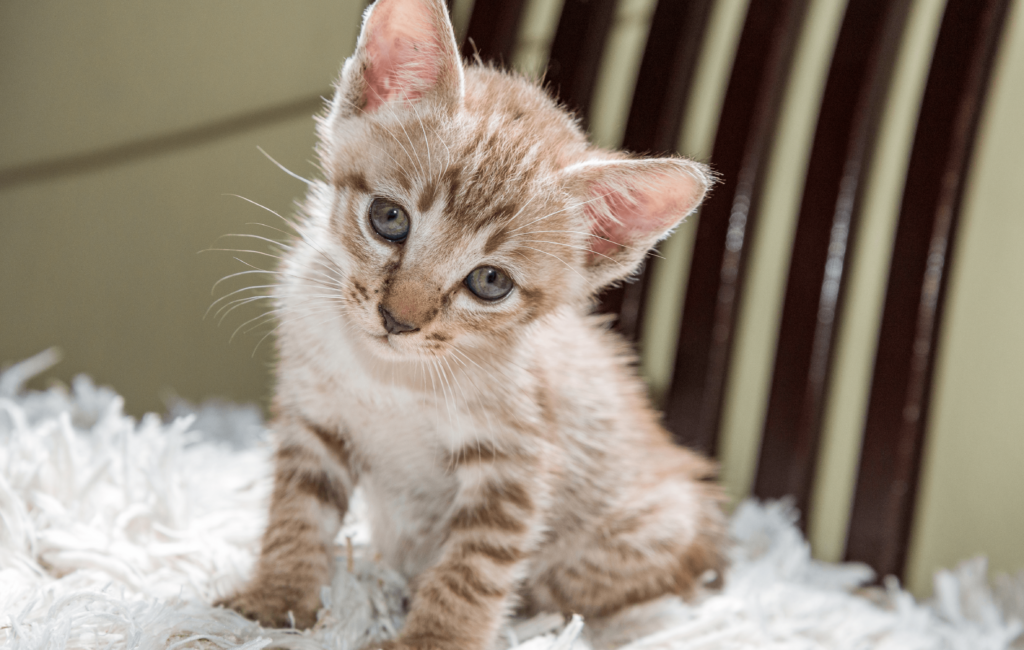 18. Cashback
A really fast way to get your hands on a little extra cash is to make sure you're utilizing the power of 'cashback'. Admittedly, this one only works if you're spending money – but who in this world doesn't have to spend money?
Signing up to a couple of cashback services, and more importantly, making sure you are actively using them is a sure-fire way to make some money.
Cashback works because companies will pay for people to promote their products and services. And if you buy via the cashback provider that's promoting them, you both get paid. Albeit your cut will be smaller, but it's better than nothing.
And in most cases, the cashback will not be an inconsequential amount. I have enjoyed cashback rates ranging from 2% – 30%, which on larger purchases is a real chunk of change. In fact, my dad is an avid user of cashback and has made thousands of dollars back over the years.
The reason cashback works so well is because it's free, and you were going to make that purchase anyway. So you may as well get some of that money back!
You can get started with earning money through cashback with these top providers:
To see the full list of top cashback providers read 11 Best Cashback Apps to Save Money.
Recommended: InboxDollars Review: Ultimate Guide
19. Transcription
As with all things in life, the more work you put in, the more you get out.
And becoming a transcriber is one of those things. It is not the easiest way to make money on this list. But if you put the effort into learning and developing the skills needed, you can make lots of money quickly, whenever you need it.
You will be required to listen to audio and write down on your computer exactly what is being said in a certain way.
Transcription work is in high demand and a reasonable going rate would be around 0.75 cents per minute. Now, as a beginner, you're probably not going to be that fast.
According to Rev.com, the average person can transcribe one audio hour in about 4 hours. And it takes most people about one hour to transcribe 15 minutes of a clear, slow audio file.
So at 0.75 cents per minute of audio transcribed you're looking at $45 for an hour of audio. If this takes beginners around 4 hours – then that's $11.25 per hour. But as you get faster, the amount you can earn goes up.
If this seems like a cool way to make some fast money, then you should definitely check out the TranscribeAnywhere free mini-course. And if it seems like a good fit, take their full course and become a pro transcriber. That $200 could be close than you think!
20. Borrow
Sometimes you need to get your hands on some cash quickly. You might not necessarily be broke or financially destitute. In fact, there are countless reasons why people may be looking for fast easy access to extra money.
Therefore, we should definitely include on this list the financially sound alternative to the pay-day-loans industry. And that my friends, is Earnin.
The app lets you access up to $100 per day from the pay you've already earned, without fees or interest. You will need to be a salaried employee and be able to prove your earnings – either by uploading photos of your timesheets or connecting the app to your works online timesheet system.
If you need money, the Earnin app first verifies the number of hours you've already worked for that paycheck. You'll then get the money the next business day straight into your account. When payday comes from your employer, Earnin will subtract what you borrowed directly from that paycheck.
Earnin makes it's money by users leaving tips – and this is any amount that 'you feel is fair', and that can be $0.
So if you're in a real bind and desperately need $200 – Earnin is a genuine way to get hold of some of what you've already earned.
FAQs
How can I make $100 a day fast?
If you are looking to make $100 a day fast then you will need to have a business or side hustle set up and established. You will then be able to enjoy relatively stable levels of earnings that could equate to $100 a day or more.
How do I get money immediately?
If you need immediate access to cash then you should consider using Earnin. If you are a salaried employee then you can access up to $100 a day from the pay you have already earned.
What is the best way to make money right now?
There are many great ways to make money. But by far the most reliable source of money is income from either employment or self-employment. And the easiest way to make more money is to request a pay-rise from your current employer. The self-employed should look to increase productivity and cut costs – thus increasing profitability.
How can I make a passive income?
Investments are one of the most reliable sources of passive income. You should conduct your own research and consult a financial advisor before making any investment decisions. You can also check out 7 Passive (Mostly) Income Ideas for more great was to earn a passive income.
Recommended: Can You Make Money on YouNow
How To Make $200 Fast