Disclosure: This post may contain affiliate links. If you click on a link I may make a small commission at no extra cost to you. You can read the full disclosure here.
Last Updated on February 5, 2023 by Chris Panteli
Awesome Apps That Pay You
If you own a smartphone, then you might want to know that there are actually apps that pay you. No scams or lures of false promises, but legitimate apps that pay you real money when you use them.
Many of us by nature spend countless numbers of hours trolling social media sites when instead, there is money to be made.
So without further ado, let us dig into the wonderful world of money-making apps!
How To Make Money From Your Phone
Will you become a millionaire overnight?
Probably not.
However, if you need to make some quick cash, grab your phone and put it to work! There are a number of apps designed to help you bring in some extra cash. And if you use these apps in combination with other side hustles and money-making ventures, you can quickly grow your wealth and disposable income.
And remember, most of the apps featured here are either the middlemen within the transaction – meaning they'll earn a cut of what you make. That is how the apps earn money and legitimize the entire process. Also, many of the apps are free to use and will incorporate advertisements or data acquisition as a monetization strategy.
In 2019 consumers downloaded over 204 billion apps.
So you don't need to worry about the safety of the applications featured on this list.
You just need to worry about making some sweet cash!
Recommended: 31 Awesome Highest Paying Apps
33 Awesome Apps That Pay You
In this guide, you will find 33 Awesome Apps That Pay You according to their earning level (low, medium, and high paying). Some of the apps offer bonuses when you sign up, refer friends, or share an affiliate link.
The amount and bonuses that are offered vary from app to app, and some are offered for a limited time. You will have to look at the terms and conditions for additional bonuses on each application.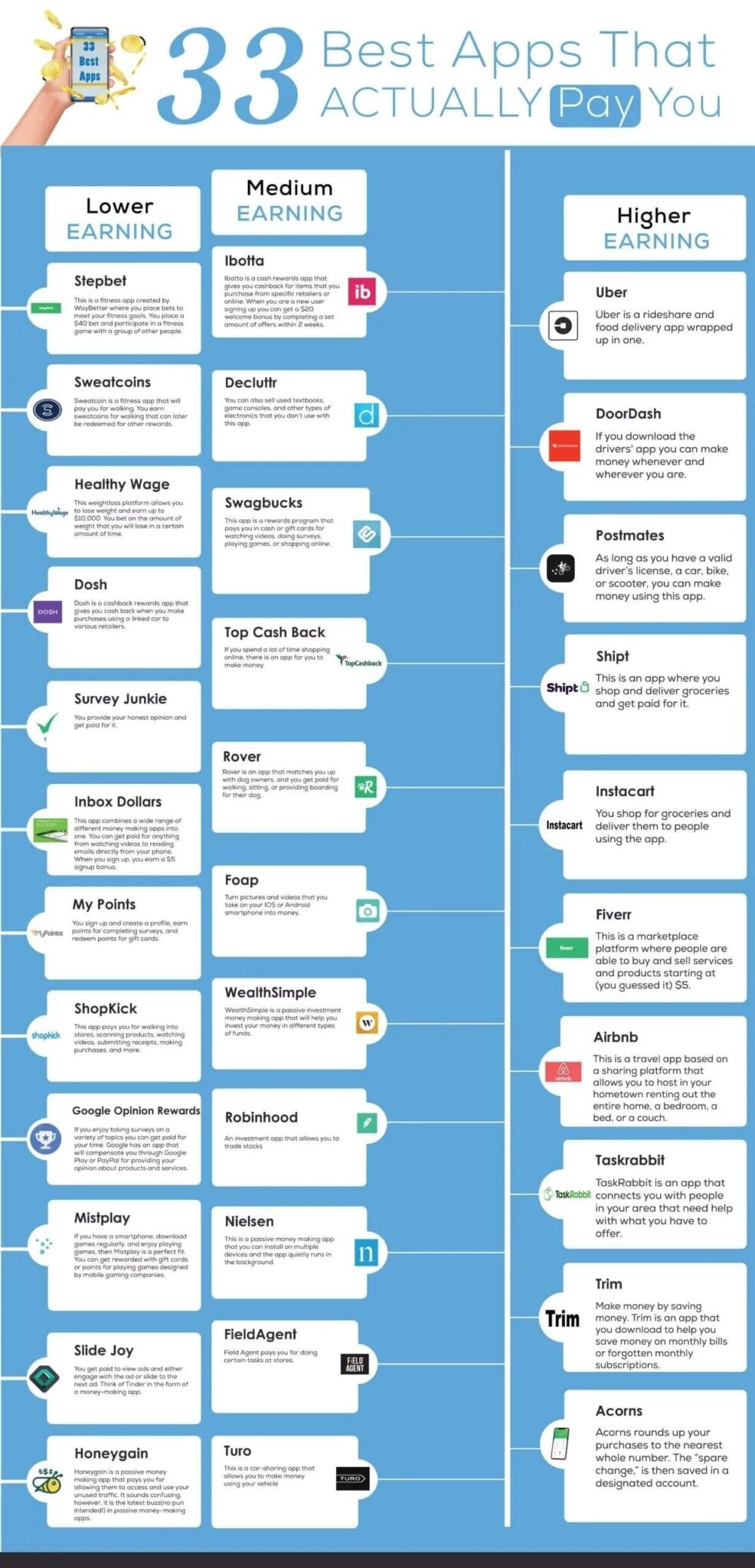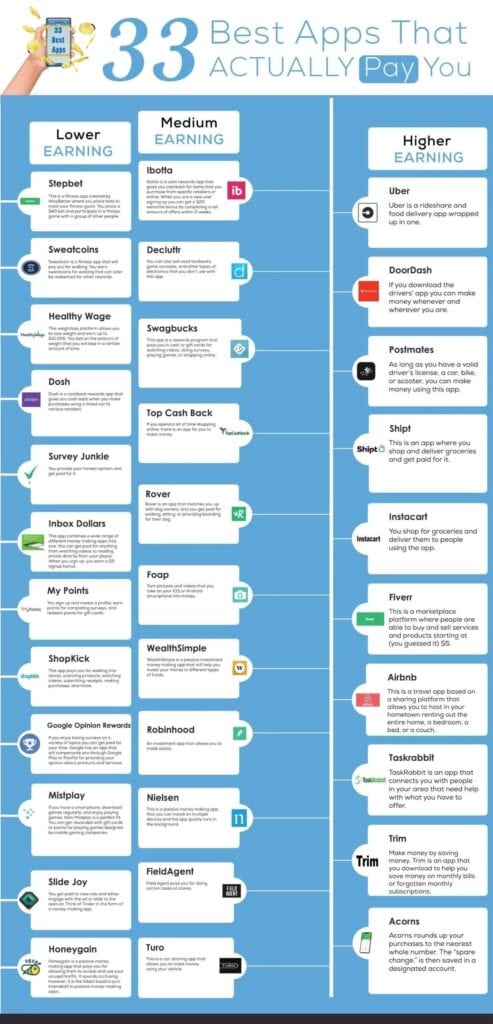 Lower Earning Apps
This section is for the apps that have an earning potential on the lower end of the spectrum. And while these apps may offer the smallest reward, they are probably the easiest to engage with and make money from. So they are definitely worth having in your money-making app arsenal.
1. Stepbet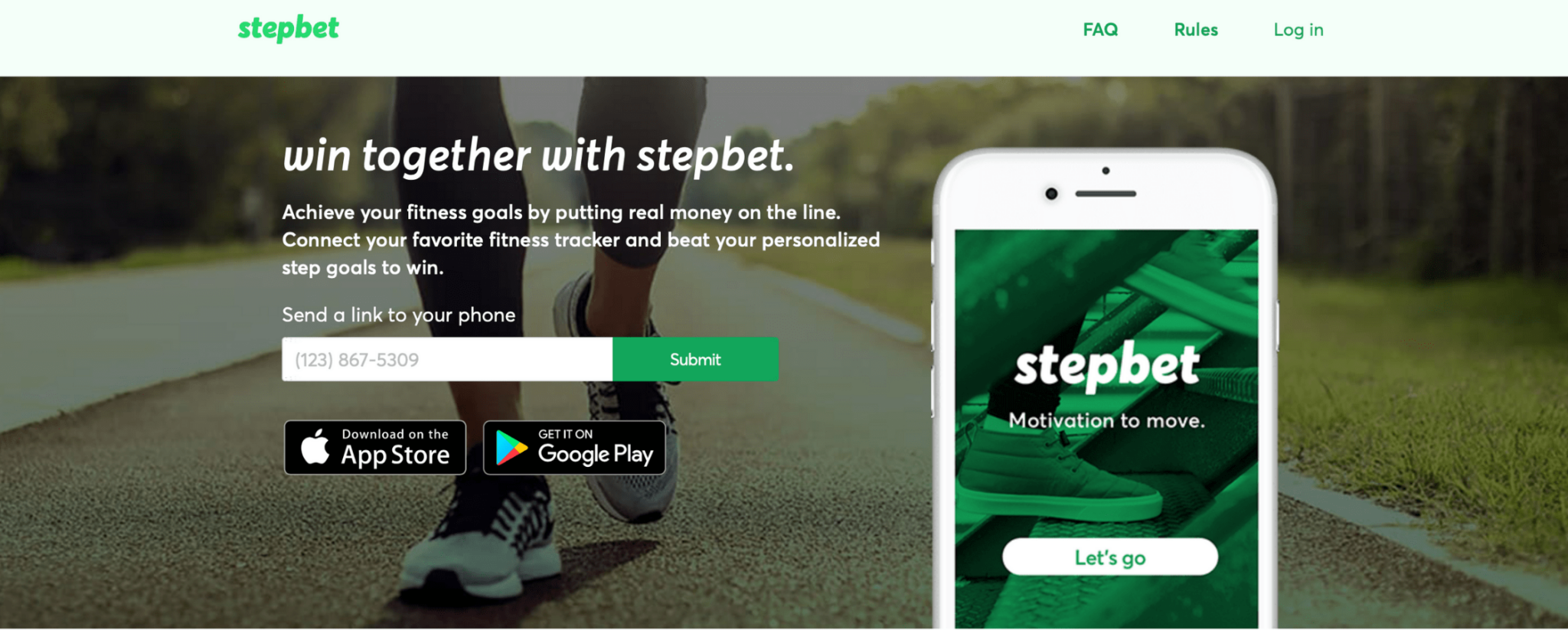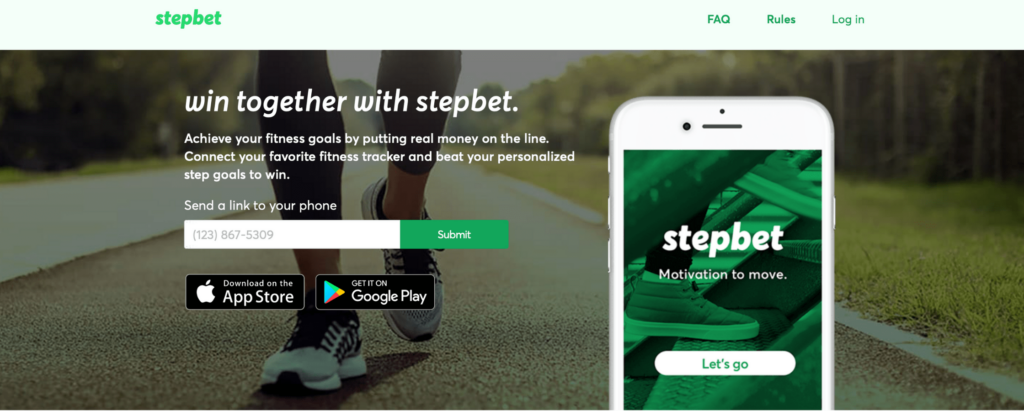 This is a fitness app created by WayBetter where you place bets to meet your fitness goals. You place a $40 bet and participate in a fitness game with a group of other people. If you meet your fitness goals you win part of the pot minus 15% which goes to Stepbet. You're encouraged to stay fit by using the app and you make money exercising.
Be aware that like other fitness apps, it is a gamble because if you fail to meet your goal, you lose the money that you put up to bet.
2. Sweatcoin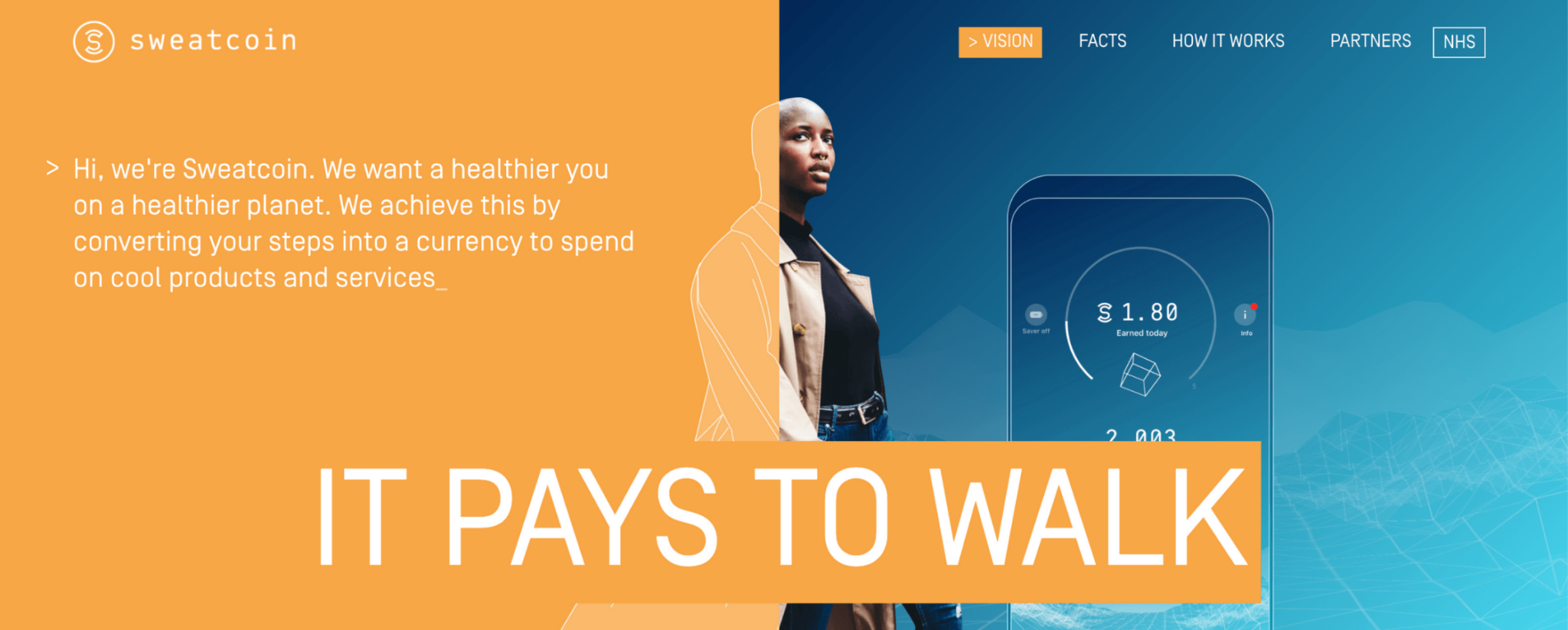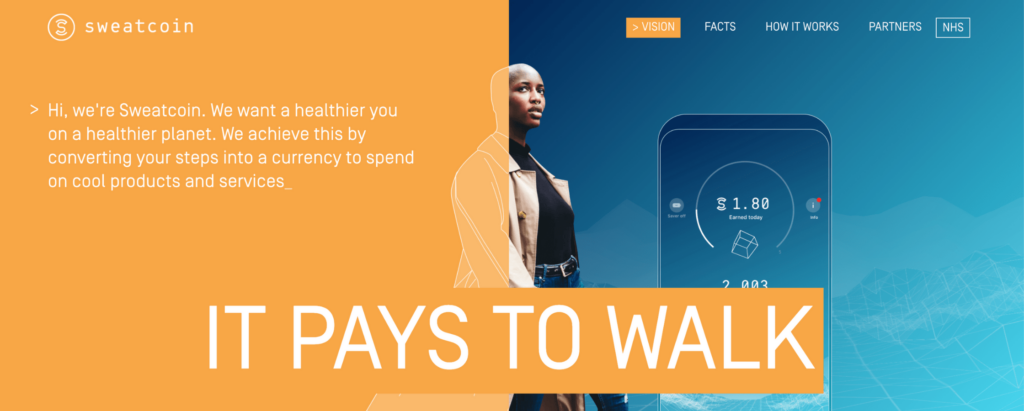 Sweatcoin is a fitness app that will pay you for walking. You earn sweatcoins for every step you take and they can later be redeemed for rewards or cash. You can also earn money, referring friends, or upgrading to increase your daily limitations of sweatcoins. This app is free to sign up and join and runs seamlessly in the background on your smartphone.
The concept behind the app is to get paid for walking while using your smartphone to help you keep track of your progress.
I put together some estimated earning timelines for using the Sweatcoin app, and even the modest of walkers can come away with something after a couple of years! So in my mind, it's definitely worth it.
3. Healthy Wage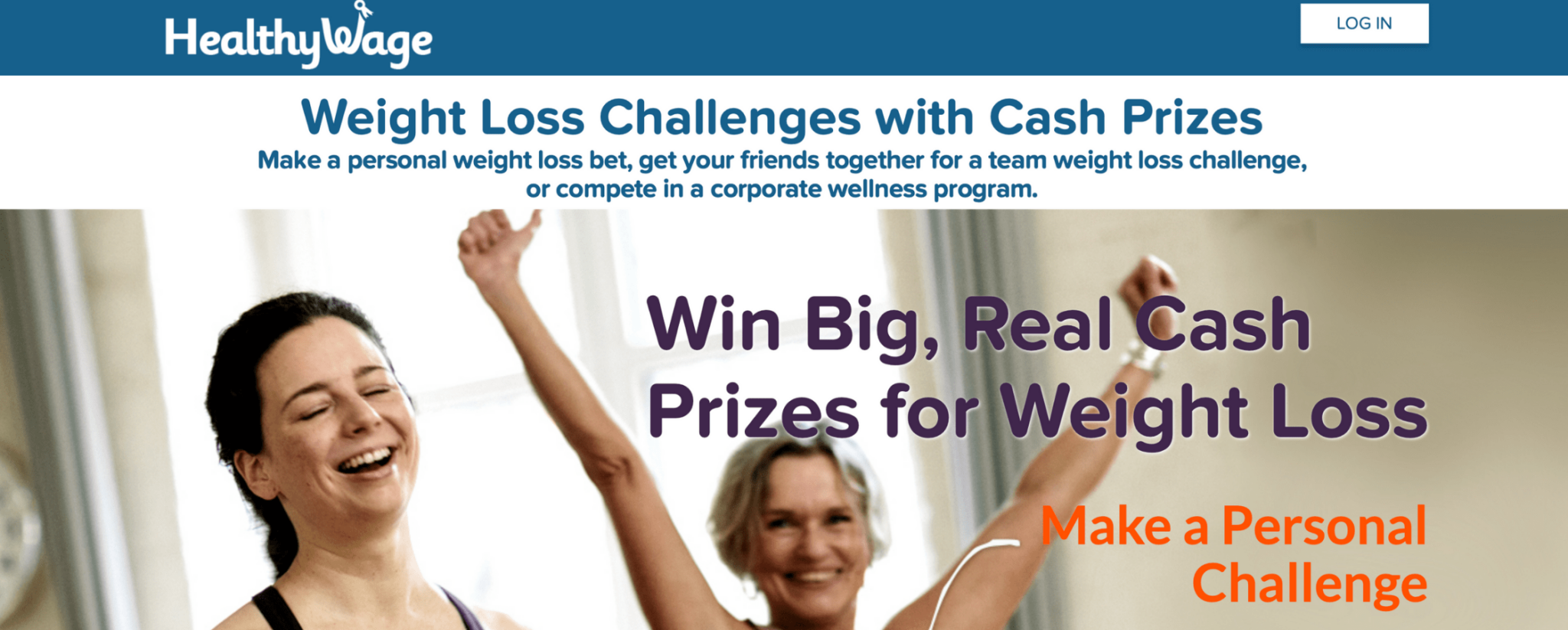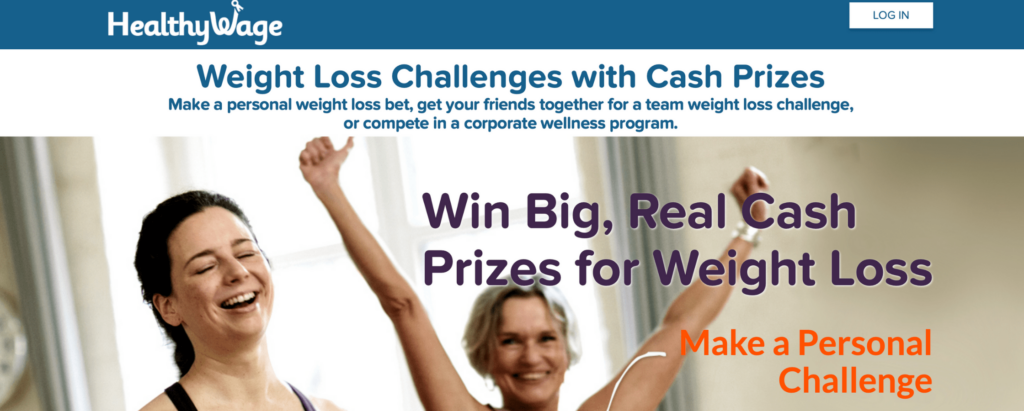 The Healthy Wage weightloss platform allows you to lose weight and earn up to $10,000. You bet on the amount of weight that you will lose in a certain amount of time. You can compete against others on a team or on your own.
What better way to make money and be motivated to lose weight at the same time?
Financial incentives based on behavioral economic concepts could have a major impact on weight loss performance.
You calculate your prize amount, which is based on the amount of weight you want to lose, the time frame, the amount of your monthly bet, how much you currently weigh, and your height. You sign up by providing your email address and creating a password or through your Facebook profile.
It takes 3-7 days to receive your prize money after you have reached your goal.
You are motivated to lose weight and make money when you hit your goal. Get paid through PayPal or have a check mailed to, but you do have to wait at least 6 months before you have an opportunity to see any money from this app.
4. Dosh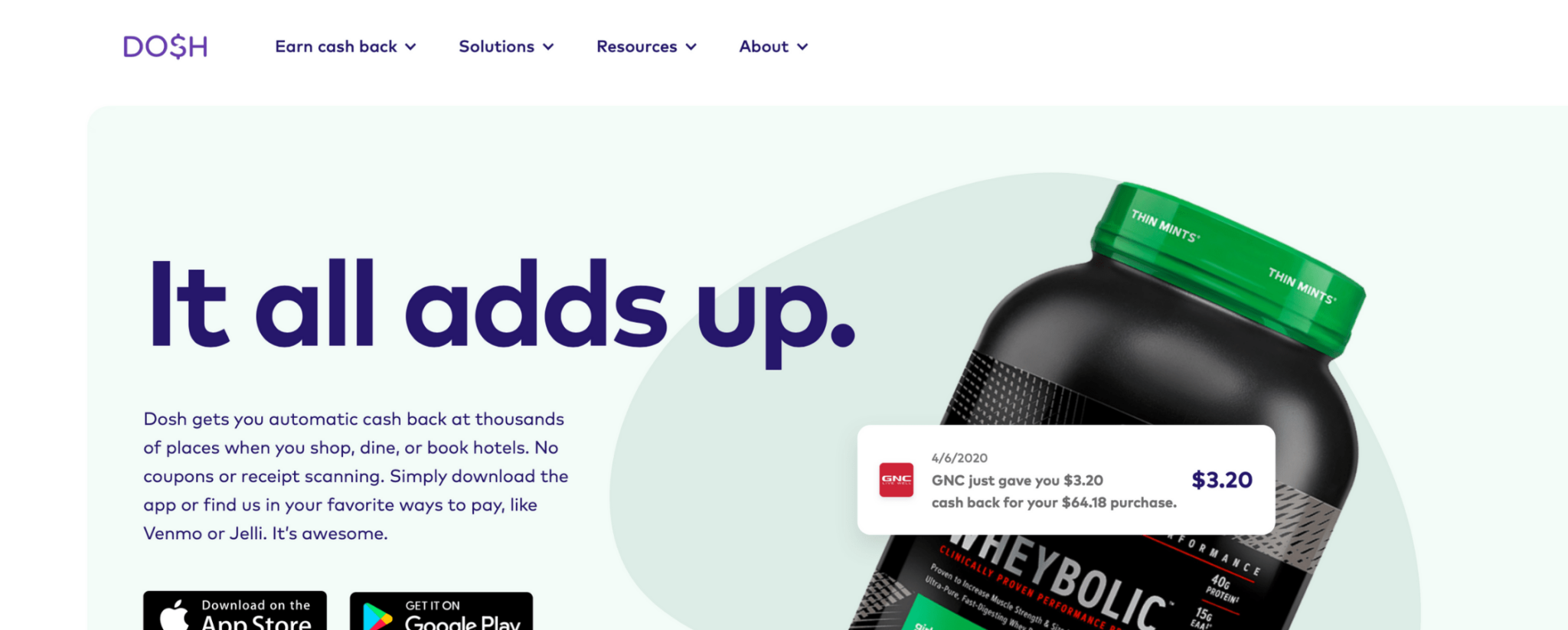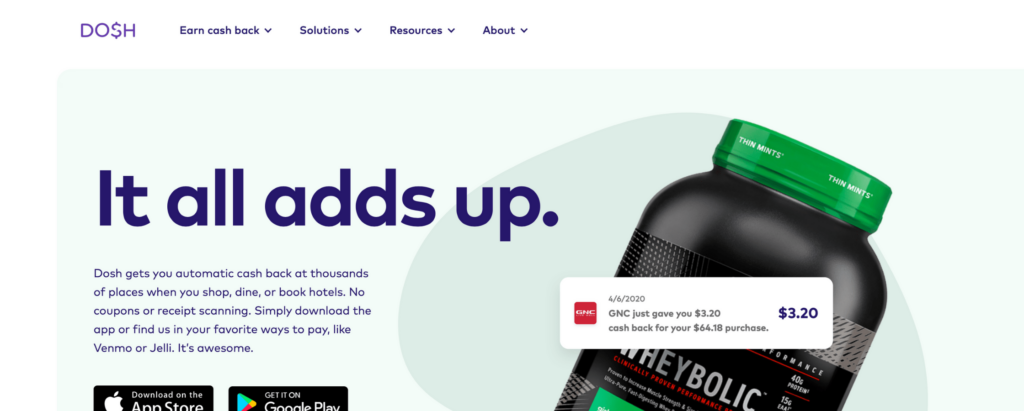 Dosh is a rewards app that gives you cashback when you make purchases using a linked bank card to various retailers. This money-making app draws a lot of attention because it is one of the most passive ways you can earn the illusive cashback from many retailers.
Dosh is automatic cashback.
You download the app and complete a small registration form to sign up. Link a debit or credit card to the app. Whenever you use that card to go out to eat, get gas, buy groceries, or shop at your favorite retailers if there is a cashback offer available it is automatically applied to put the money back in your pocket.
Forget about scanning receipts, or coupons, or spending countless numbers of hours looking for an offer, Dosh does it for you! Maximize your earnings by referring others to join.
5. Survey Junkie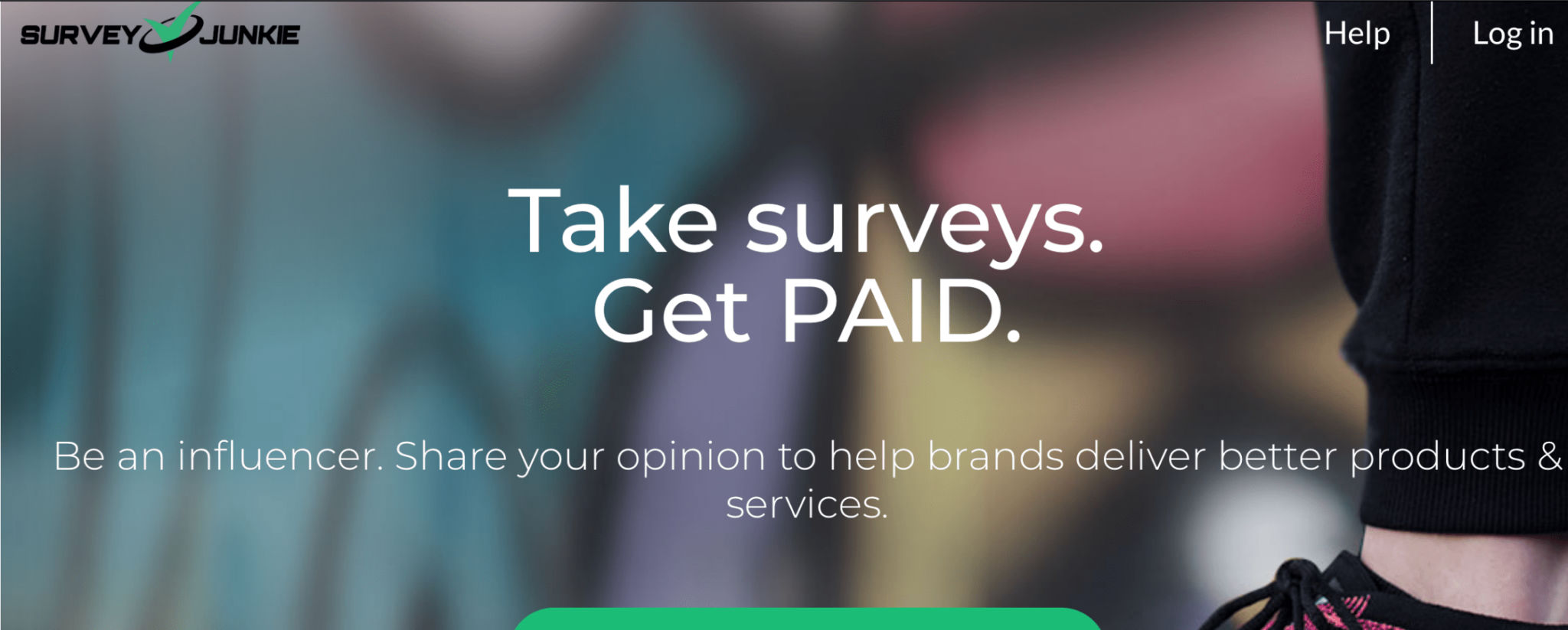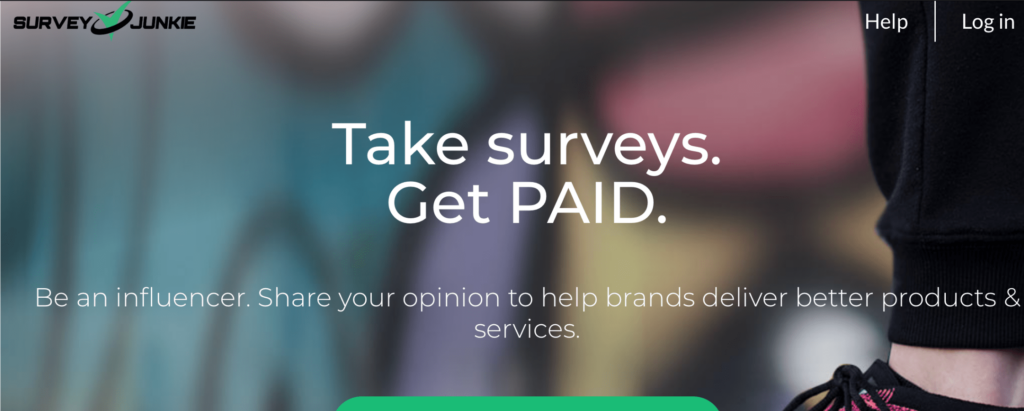 Survey Junkie is similar to Swagbucks where you are paid in points that you can redeem for gift cards or cash sent to your Paypal account. You provide your honest opinion and get paid for it.
Survey Junkie is like most apps, you create a profile with your Google+ info or Facebook profile. A confirmation is sent to your email address and once you confirm your email 80 points are added to your account.
100% Legit Survey Site With 4.5 On Trust Pilot
You will then fill out a profile survey regarding your demographics, such as age, gender, race, income, etc. Surveys are made available to you based on certain demographics that the advertisers are looking for. You can also earn points by watching videos, setting up affiliate links, or referring to others. The platform is easy to use and free to sign up for.
And if you have teenagers in the house you can put them to work. You only need to be 13 years old to use Survey Junkie – which means they can finally start to pay their own way.
This app not only pays you but your kids as well!
6. Inbox Dollars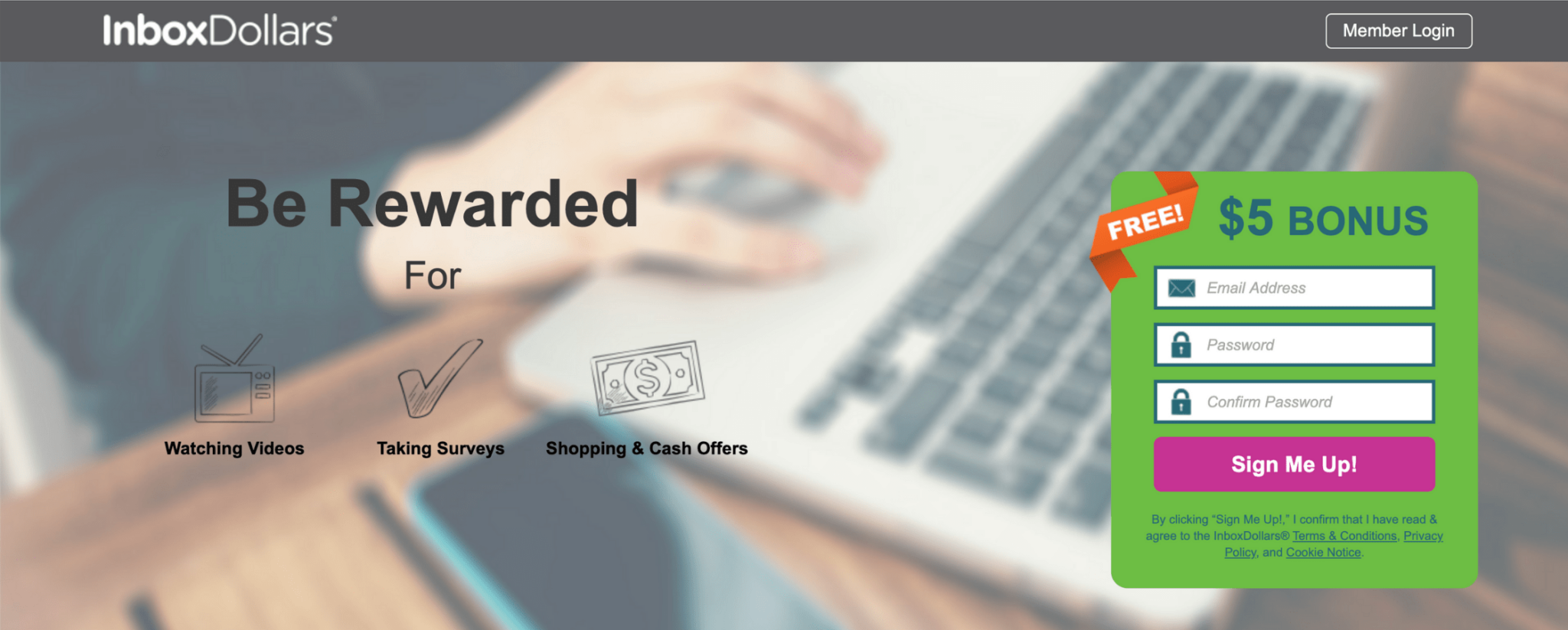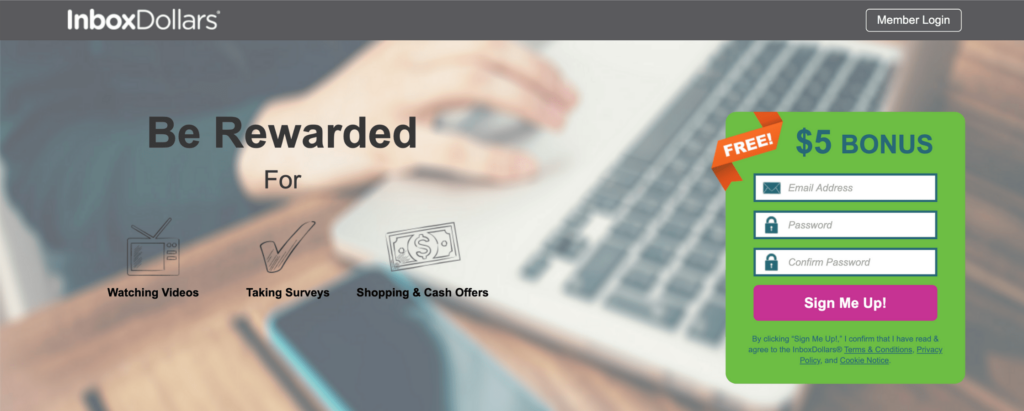 This app combines a wide range of different money-making opportunities into one. You can get paid for anything from watching videos to reading emails directly from your phone. When you sign up, you earn a $5 signup bonus.
You provide your email address and set up a password. Confirm your email address and answer demographic questions to finish your profile. Once your profile is complete you can begin taking surveys, watching videos, or any other tasks that are available for you to make money.
Talk about an easy way to earn extra cash plus you can get paid through check by mail, Paypal, or gift cards. You know exactly what you are earning and you can make money referring people and make a percentage of what they make.
So if you have a lot of friends you could be making a pretty sweet passive income, which is always nice.
How To Make Money On Inbox Dollars Fast $354
Tap twice to load then open Video...
One of the downsides of this app is that the minimum amount to cash out is $30.
Recommended: InboxDollars Review: Ultimate Guide
7. MyPoints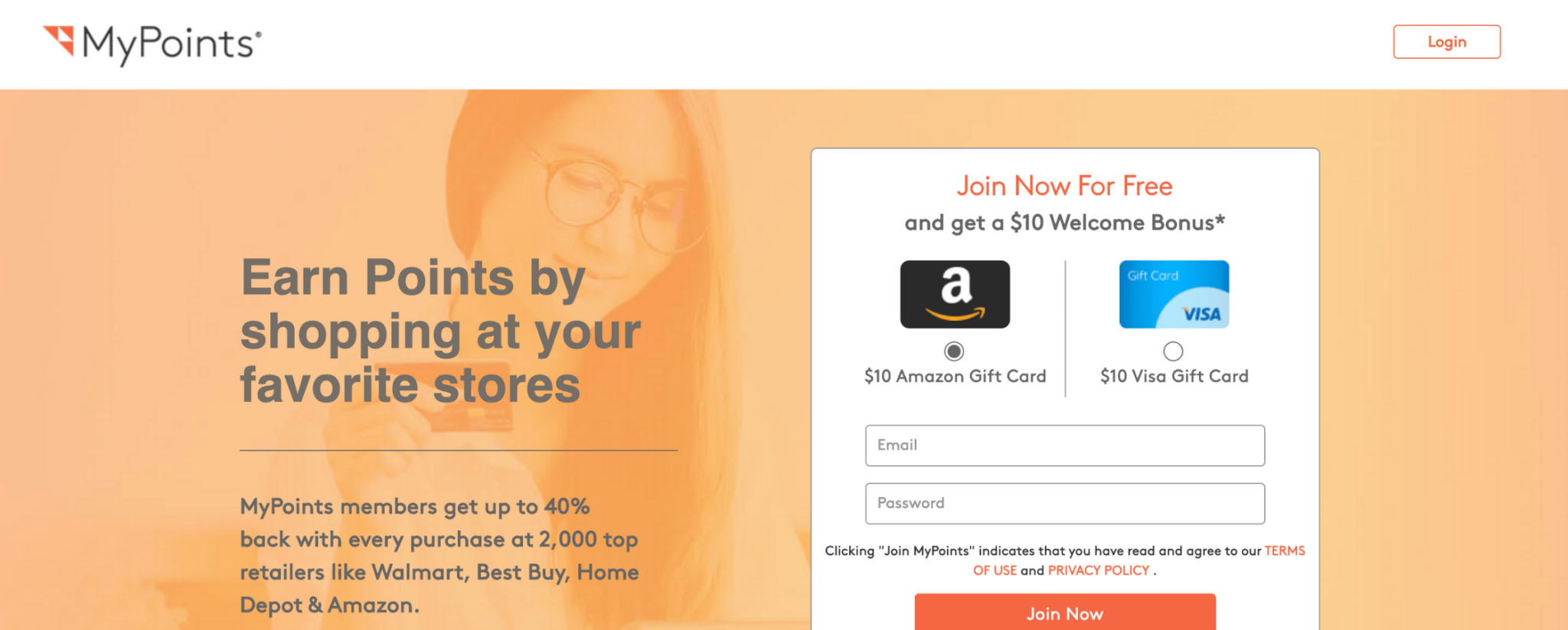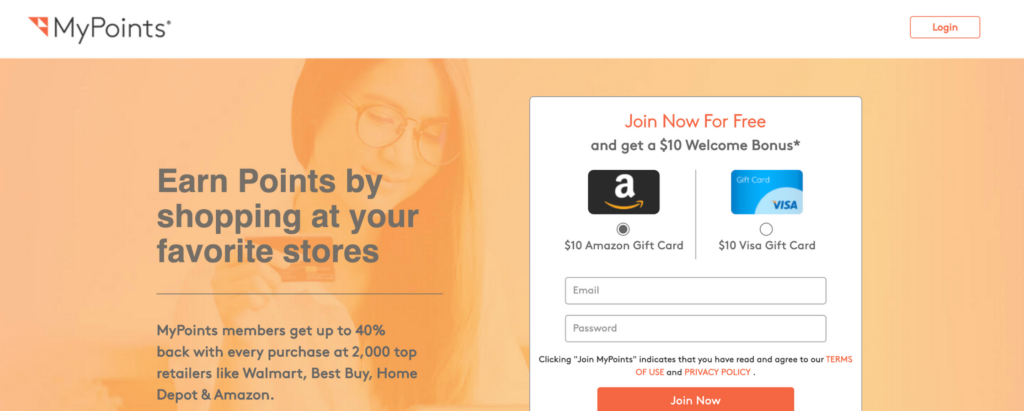 This is a rewards app where you can make money directly from your phone. You sign up and create a profile, earn points for completing surveys, shopping at your favorite retailers, and redeem points for gift cards.
Members get up to 40% back with every purchase at over 2000 retailers, including Walmart, Best Buy, Home Depot, and Amazon.
Become a MyPoints member now and get a $10 welcome bonus
The only downside is that the points can take a while to accumulate and you can't track them. They also put a cap on the amount that you can earn each day, however other than that if you need to make money it is well worth looking at.
8. Shop Kick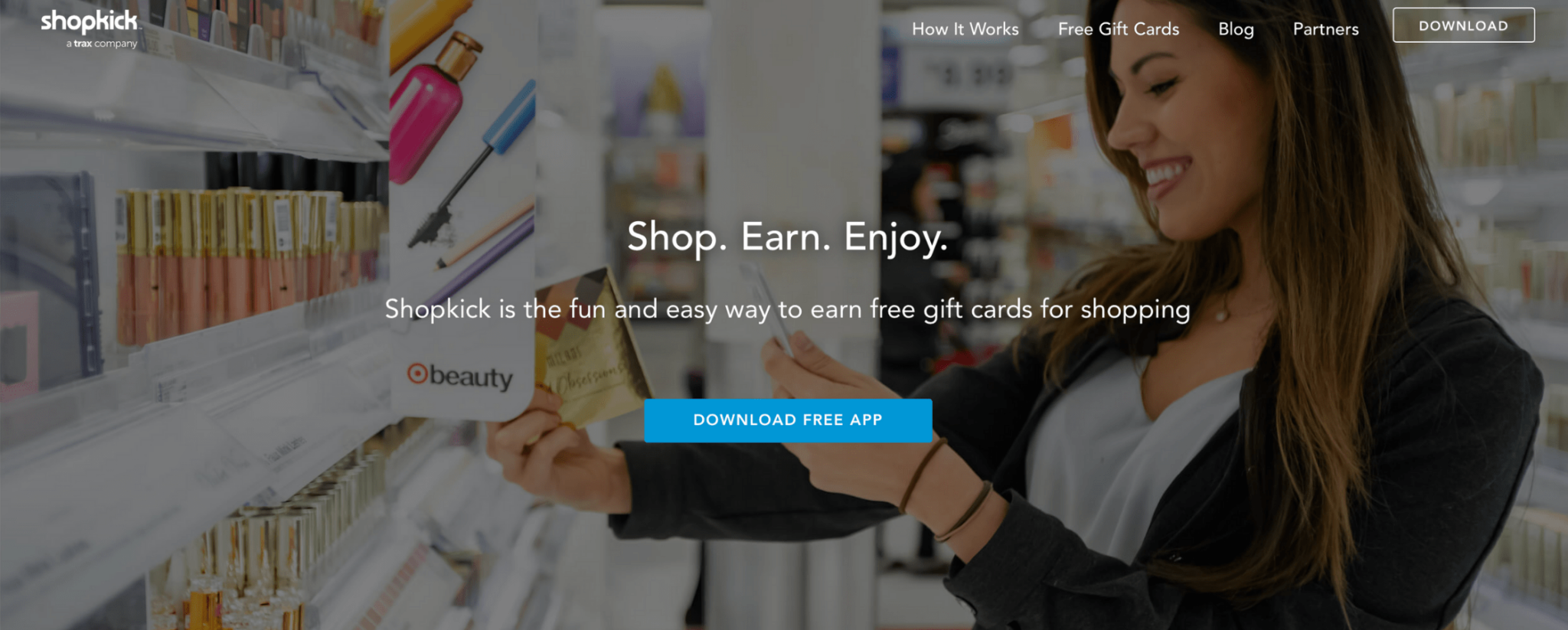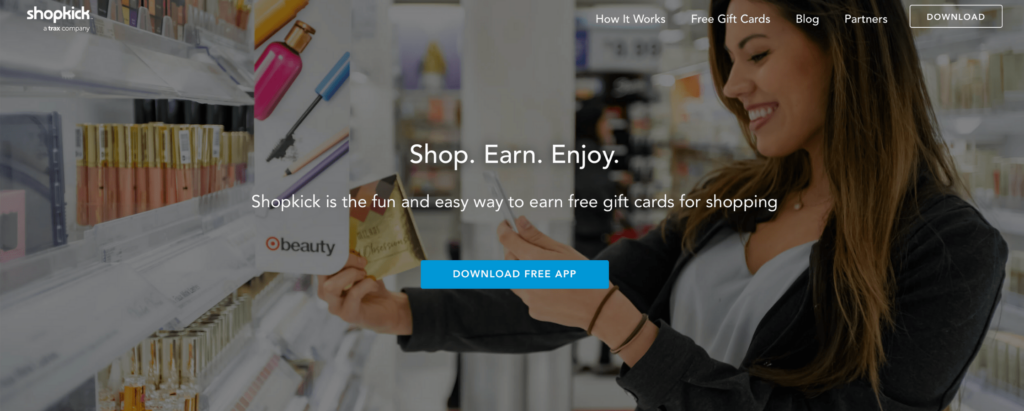 If you want a fast way to earn money Shop Kick is your answer. This app pays you for walking into stores, scanning products, watching videos, submitting receipts, making purchases, and more. You earn kicks for completing various activities, and these kicks can be redeemed for gift cards to different retailers or a Paypal cash card.
It doesn't cost you anything to start earning money, plus once you sign up you can refer friends and family and earn a referral bonus of $1 for each referral up to $100.
The downside is that the locations can limit what offers you have access to, but not by much.
9. Google Opinion Rewards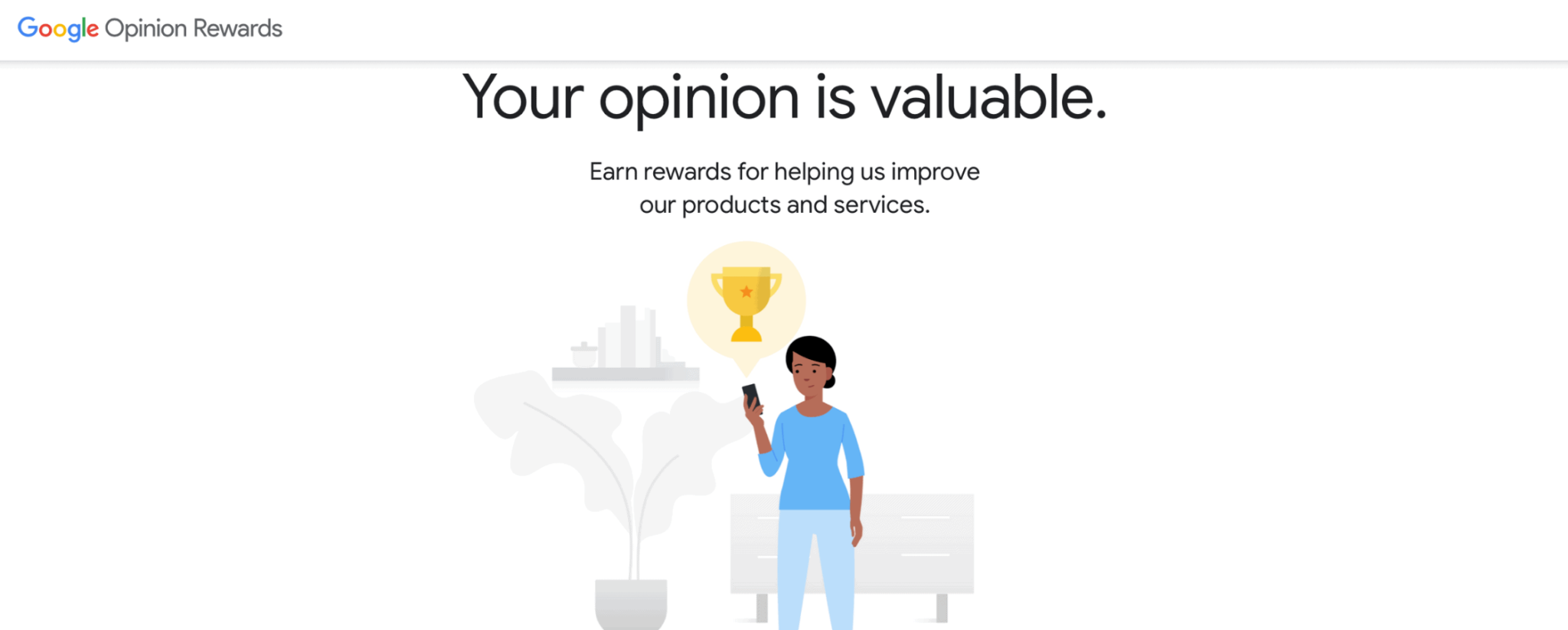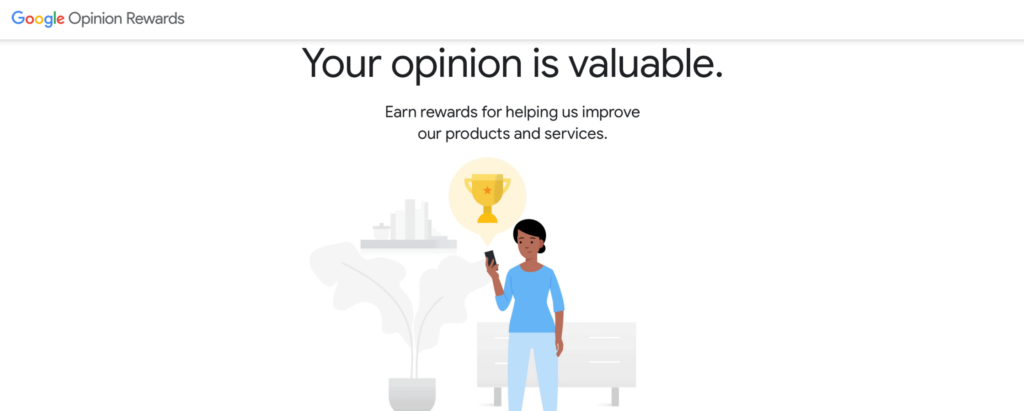 If you enjoy taking surveys on a variety of topics you can get paid for your time. Google has an app that will compensate you through Google Play or PayPal for providing your opinion about products and services.
Signing up for Google Opinion Rewards is very easy. On your iOS or Android phone or device, you download the app. Once the app is downloaded you use your existing Google account (if you have one) to set up your profile. Answer a couple of questions and you are ready to begin taking surveys.
Most surveys take less than 2 minutes to complete. You are able to receive notifications when surveys are available. You can turn on your location history to earn more rewards. This is based on the places that you have visited.
Unfortunately, with this app, the availability of surveys is slim to none, and the app does not participate in a referral program at this time.
Check Out Google Opinion Rewards Now
10. Mistplay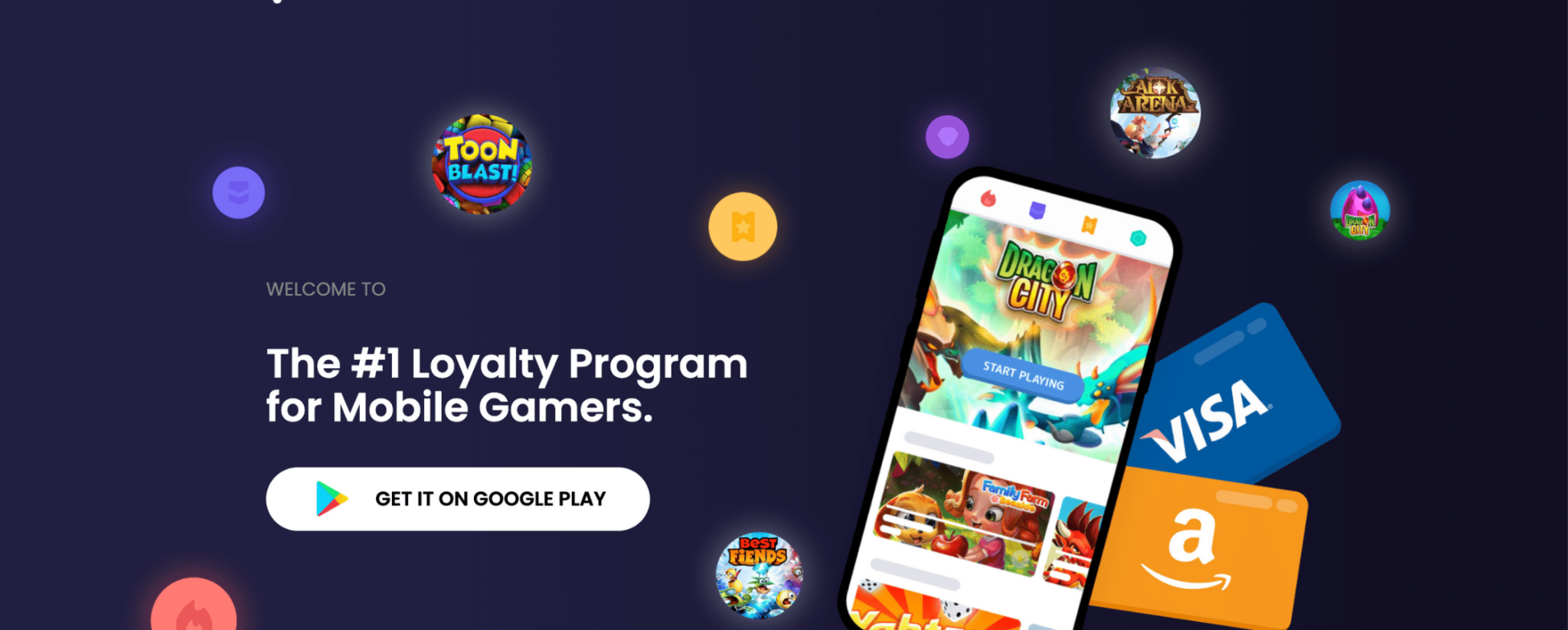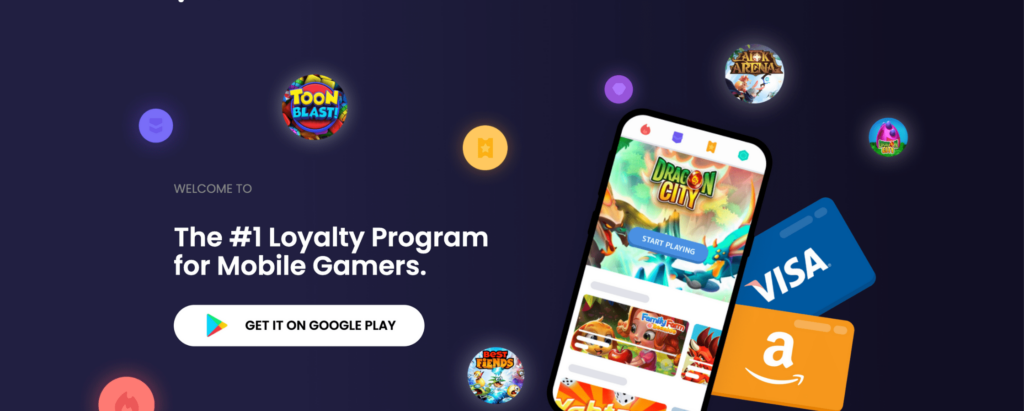 If you have a smartphone, download games regularly, and enjoy playing games, then Mistplay is a perfect fit. You can get rewarded with gift cards or points for playing games designed by mobile gaming companies.
Recommended: Mistplay Review: Worth It?
The app is downloadable from the Google Play Store on your Android device. You can create an account by using your Facebook profile or signing up through your Gmail account. Once you complete the activation of your account, you can scroll through the list of video games that are available for you to play. Available games are determined by your location.
You can make up to $50 in rewards by playing these mobile video games. You don't have to be an avid gamer to be enticed by the fact that you can make money testing mobile games created by mobile gaming companies. Your feedback and opinions assist developers in tweaking the apps prior to launching the games to the open market.
Unfortunately for my Apple users, the mobile app is only available on Android.
Medium Earning Apps
This section is for the apps that have an earning potential on the medium end of the spectrum. These apps will require more than simply 'coach clicking' in order to make them pay. You will need to devote more of your time, but as a result, the financial returns are higher.
11. Slide Joy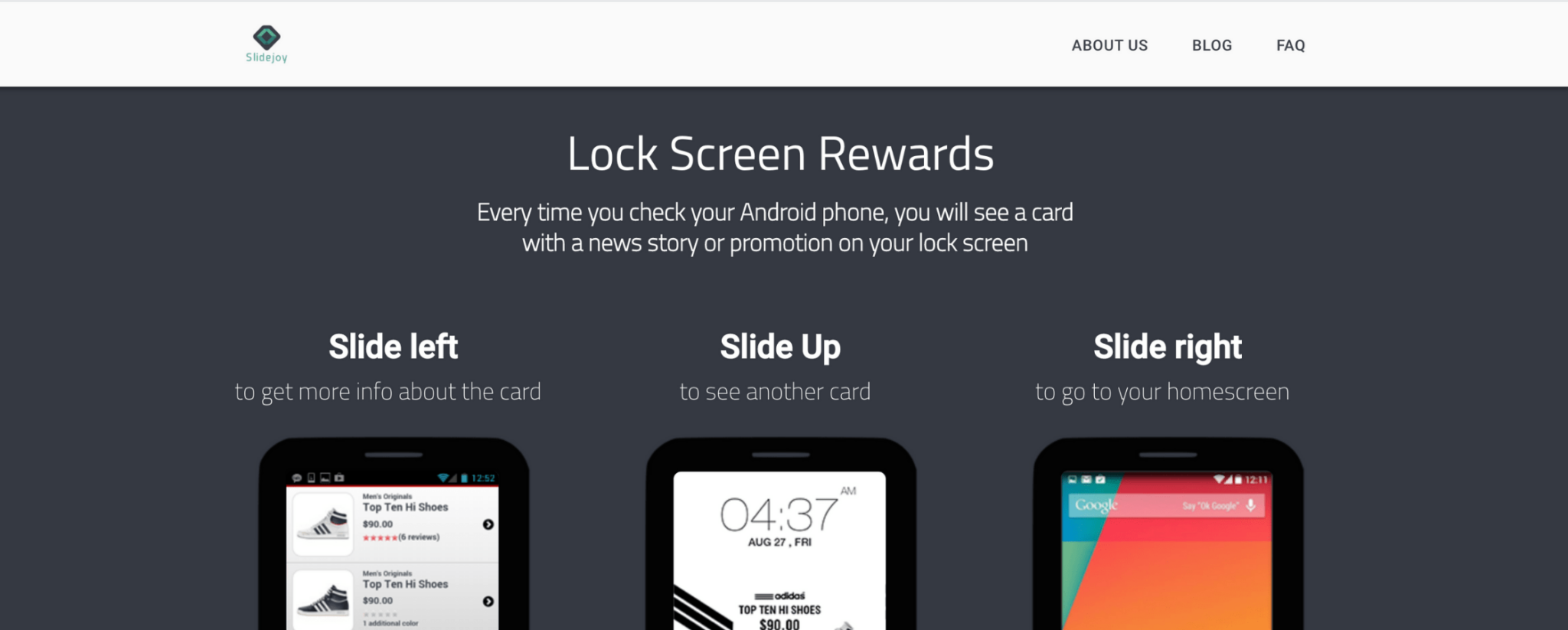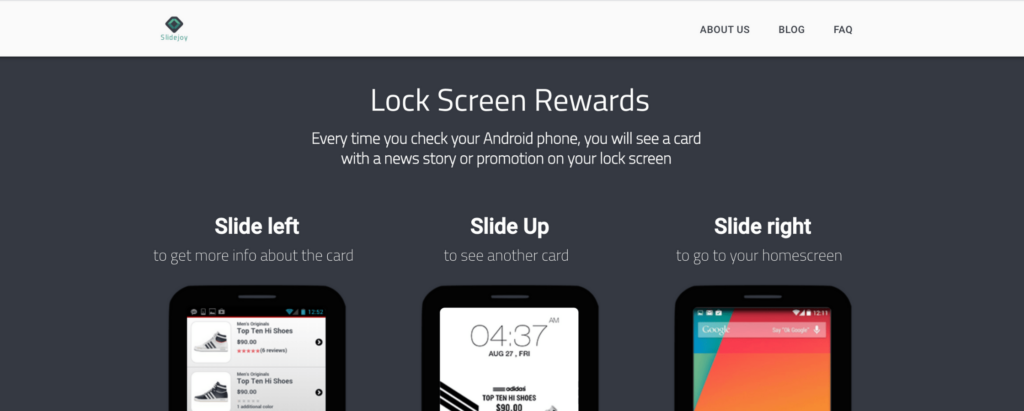 Another brilliant way to make money by using your phone is through the Slidejoy app. This happens to be one of the easiest money-making apps. You get paid to view ads and either engage with the ad or slide to the next one. Think of it as the 'Tinder' of the money-making app world.
The app is installed on your phone through the Google Play Store. You share your lock screen with this app to view ads. You can either swipe left, up or to the right. The left swipe tells you more about the ad, up produces a new ad, and the right allows you to unlock your phone. You can cash out when you reach $2, and have funds sent to your Paypal account or you can donate to charity.
There is no time commitment involved. You are essentially being paid to unlock your phone and the average user makes about $5-$15 per month.
Pro Tip – As many people have old phones lying around it's a great idea to have multiple installs of this app across unused devices to maximize earnings
As with a lot of apps that you use on your phone, it can drain the battery.
Currently can only be downloaded through the Google Play Store app platform. Not available for iOS platform.
12. Honeygain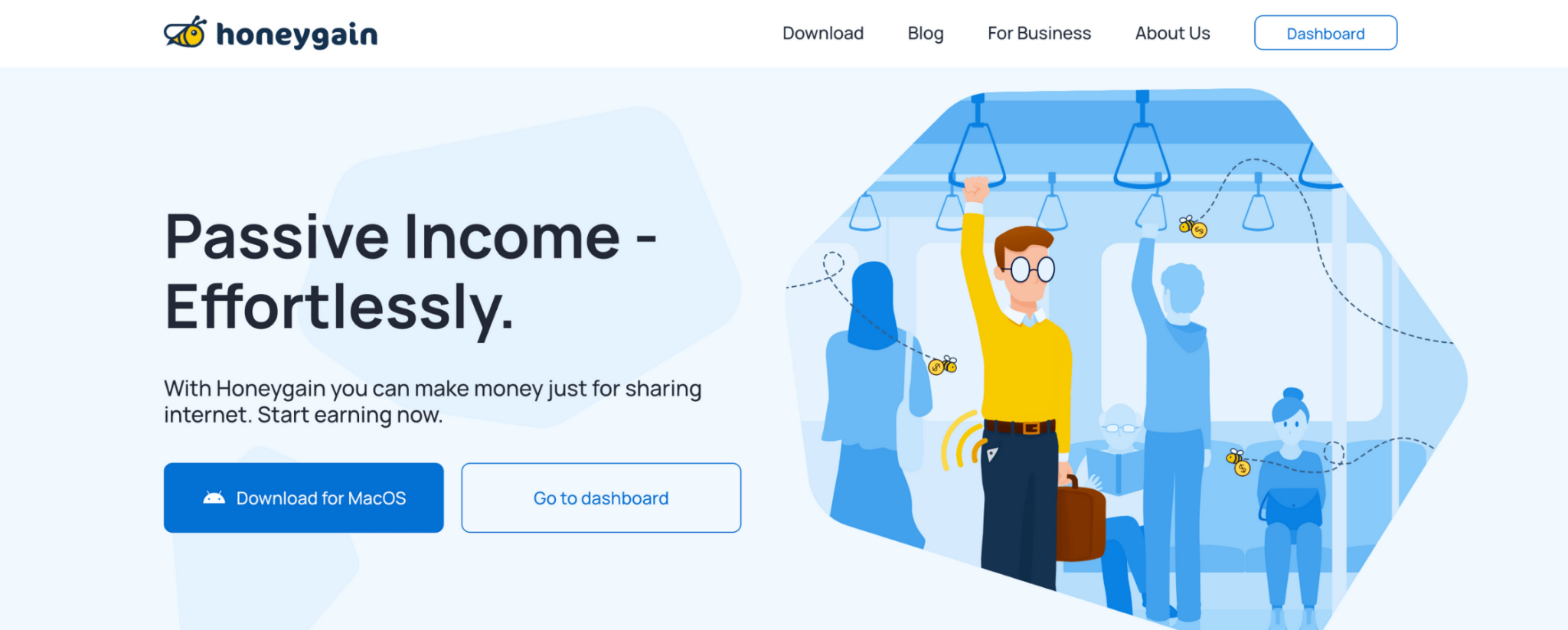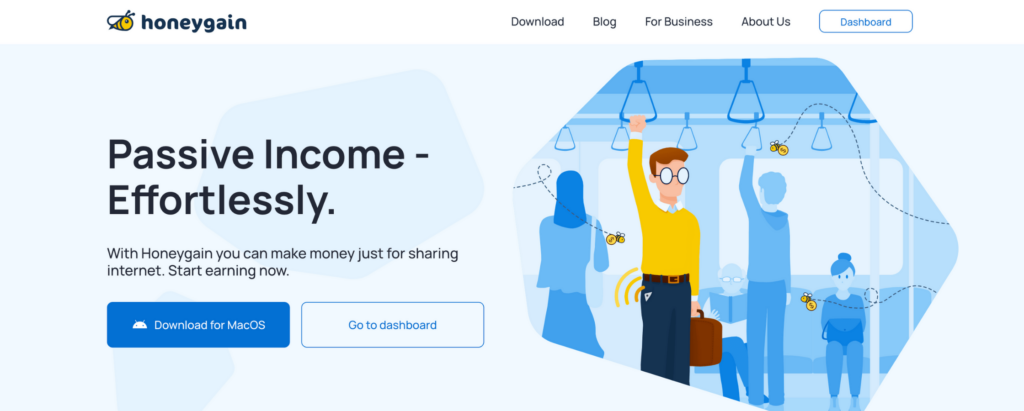 Honeygain is a money-making app that pays you for allowing them to access and use your unused internet data. It sounds confusing, however, it is the latest buzz (no pun intended!) in passive money-making apps.
Just sign up and download the Honeygain app, which can be done across multiple devices using multiple IP addresses (not required). Your connection is used and passed to clients and businesses. You get paid for simply allowing your internet connection to be used. The deal doesn't get any sweeter than that. Simply put, you are renting out your unused internet data.
Effortless passive income without compromising security
To optimize your earnings the more devices you connect and the more IP addresses that are used among these devices, the more money you will make.
You get paid for letting an app run in the background on devices that you use at least once per day. If you want a passive money-making machine, you're holding it in your hands (your phone). The app is easy to install and set up.
You just have to be careful if you use a limited data plan on any of your devices, it is probably best to download this app if you have an unlimited data plan. Running this app can consume a good chunk of your data.
13. Ibotta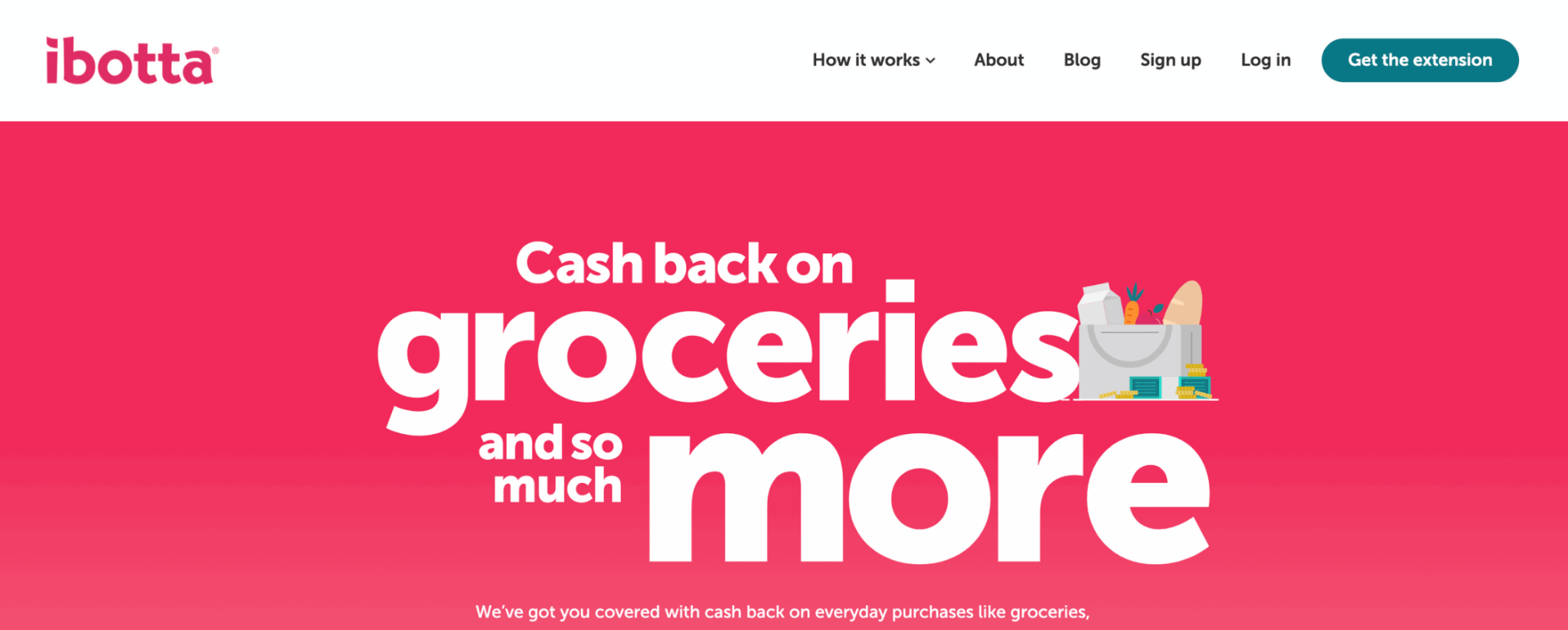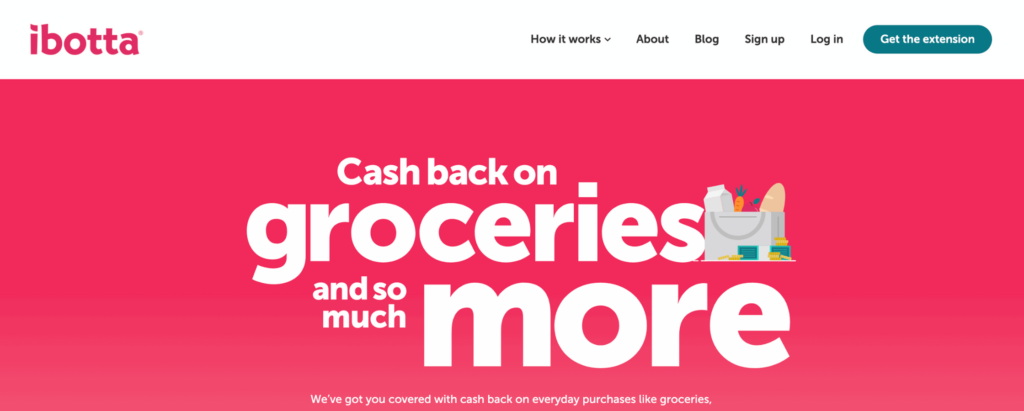 Ibotta is a cash rewards app that gives you cashback for items that you purchase from specific retailers or online. When you are a new user signing up you can get a $20 welcome bonus by completing a set amount of offers within 2 weeks. Ibotta lets you link your account to certain stores so that you can pay directly from the app when shopping in those stores. By doing so, you can earn additional cashback for your purchase.
Download the app on your iPhone or Android device. Select offers based on the stores that you normally shop at. Scan your receipt or enter in the UPC codes from the qualifying items.
Ibotta
Get cashback on everyday purchases, up to $20 in welcome bonuses, payment as soon as your order is confirmed, and all 100% FREE.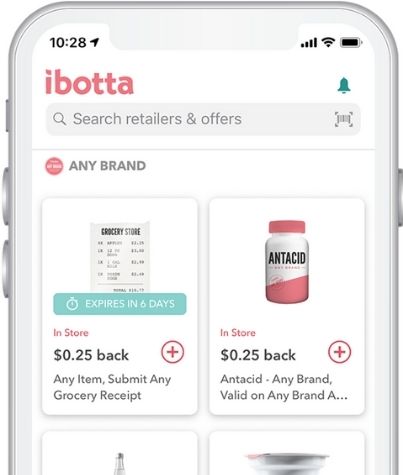 Watch as the money accumulates in your account. When your account reaches $20, you can cash out directly to your bank account, Paypal, redeem for gift cards, and/or leave the money in your Ibotta account, and pay directly from the app when you go to the store.
You can earn extra money by completing different bonuses. You also earn referral bonuses when you refer friends and they redeem cashback offers.
This app provides an easy way to get cashback on items that you already purchase.
Once you cash out, you receive payment immediately. It is an app that is easy to use directly from your phone, and there are multiple ways to maximize your earnings through bonuses and shopping online, you can even set notifications so you know when there are special bonuses in your area.
You can get paid whenever you reach the minimum cash-out amount.
I love this app. The only issue that I have run into is that sometimes when you scan your receipts you are not credited for items that qualify and you will need to manually enter in barcodes. If you are going to multiple stores you need to make sure that you check the offers for that store because they are not all the same.
14. Decluttr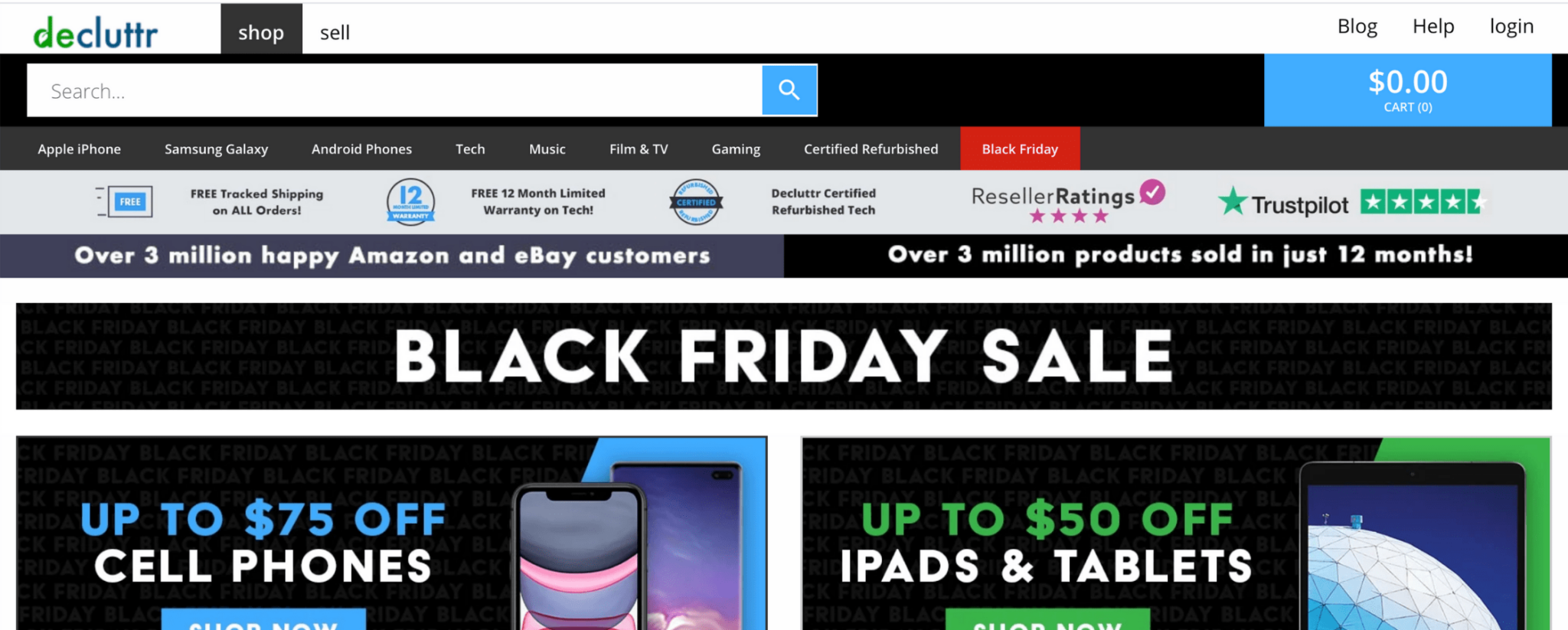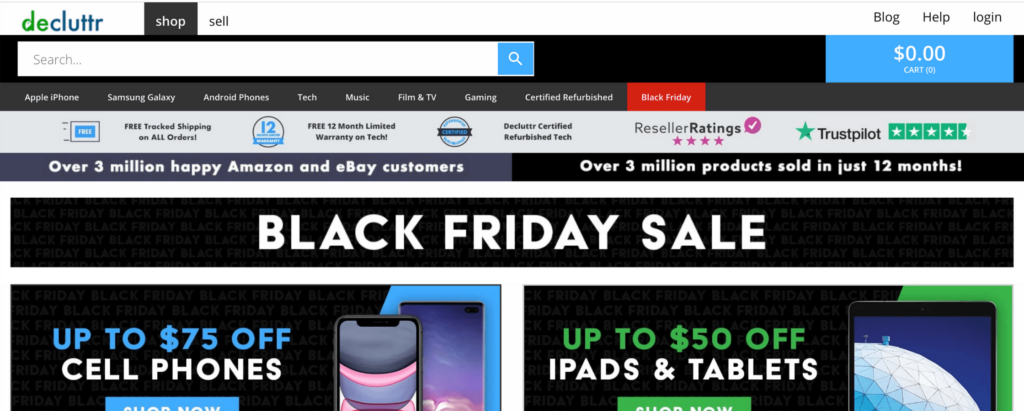 If you have stockpiles of things like DVDs, CDs, and/or video games that are not being used, then you could be getting a few extra bucks in your pocket. You can also sell used textbooks, game consoles, and other types of electronics that you don't use with this app.
Downloading the app on your smartphone is the fastest and easiest way to use the service. You scan what you are wanting to sell using your phone's camera as a barcode scanner. You are offered a price for your items as long as Decluttr is accepting the items that you are selling.
You will receive an email with shipping labels when you complete your order, print out the labels, pack your items in a box, attach the labels and send the items through UPS, a UPS contact center, or through an authorized retail location.
FREE Tracked Shipping on ALL Orders!
You are paid the day after your items have been fully inspected. This can take a few days since you have to wait until it reaches their warehouse. You are paid through direct deposit, Paypal, or if you are in a giving mood, you can donate to charity.
Decluttr lets you kill two birds with one phone. You can clear out your house of items that you no longer use while putting cash in your pocket.
15. Swagbucks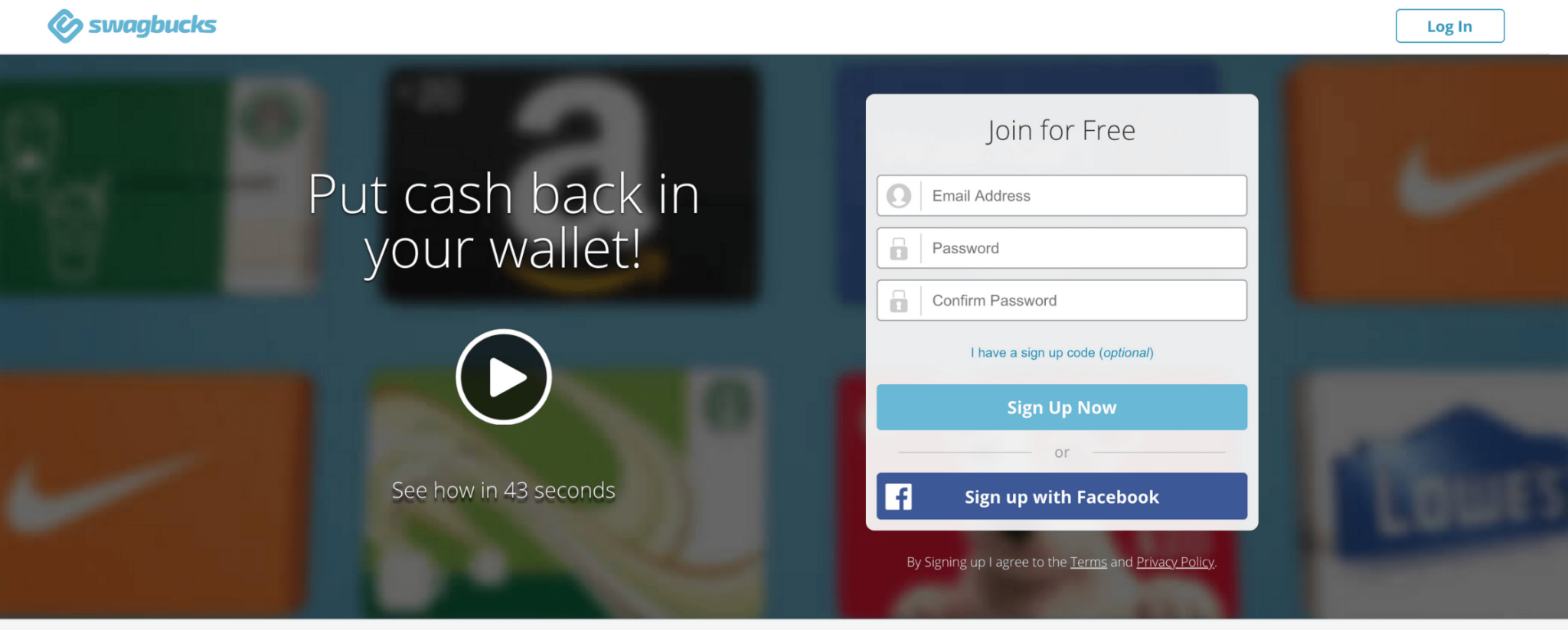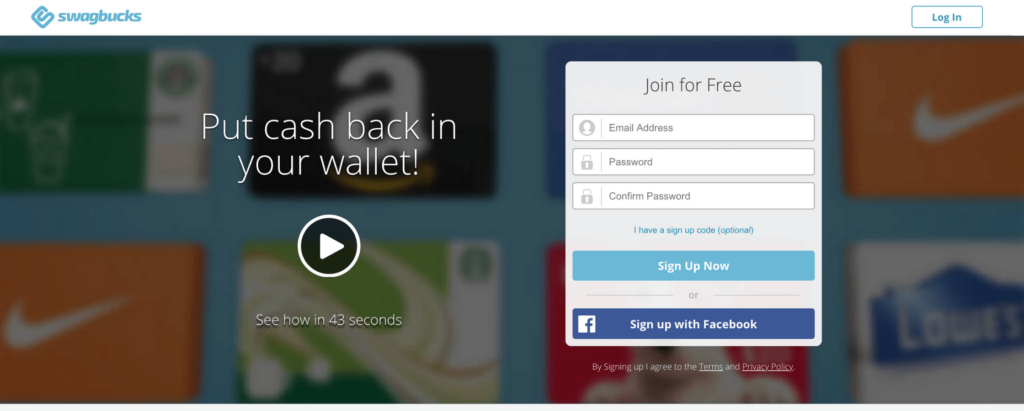 This app is a rewards program that pays you in cash or gift cards for watching videos, doing surveys, playing games, or shopping online. You can set Swagbucks as your default search browser to increase the number of points you earn by performing online searches using the Swagbucks search engine.
You sign up with your email address and create a password, or through your Facebook login information. You begin doing online tasks, such as surveys, searches, watch videos, etc, and you receive points for doing these activities.
SWAGBUCKS CHEAT SHEET: 5 Tips and Tricks (Extra $30+/Month!)
Tap twice to load then open Video...
There is currently a $5 sign up bonus at the time this guide was written. You receive Swagbucks for the different tasks or activities that you do. You can cash out your Swagbucks to receive gift cards or have cash sent to your Paypal account.
16. TopCashBack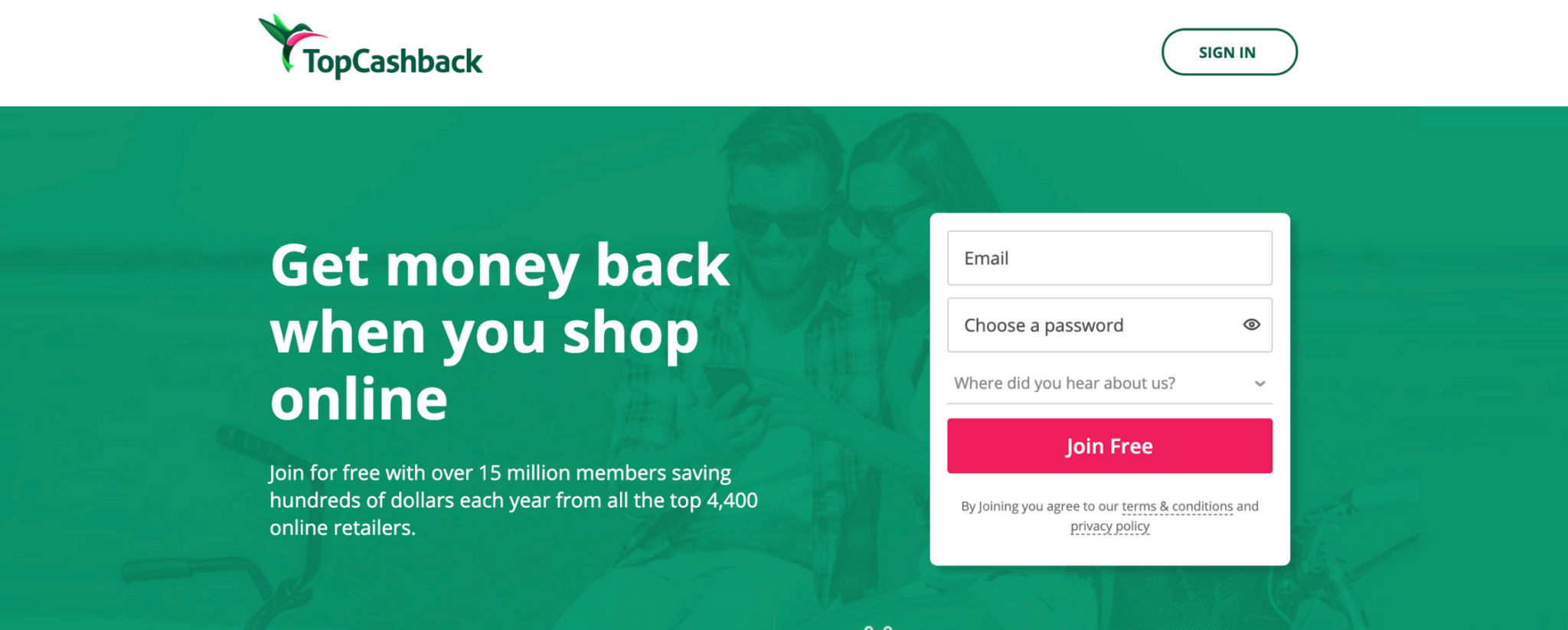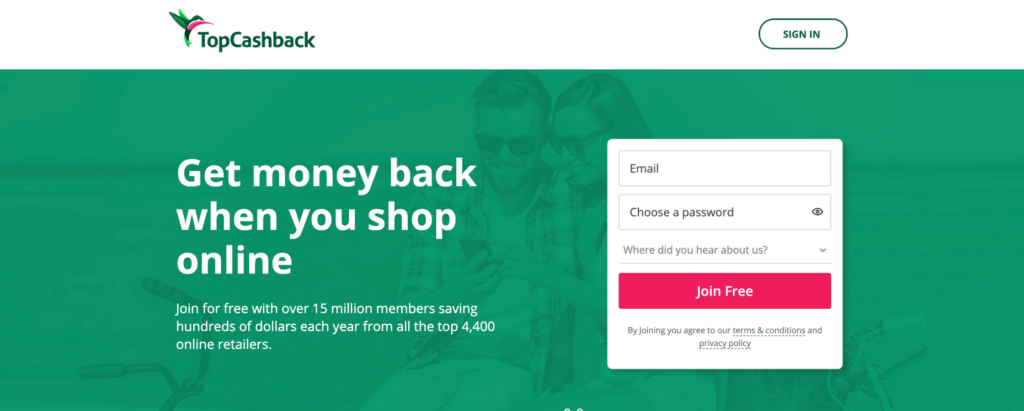 If you spend a lot of time shopping online, this is definitely an app for you to make some money. Topcashback is an app that redirects you to a number of retailers for you to make purchases. They receive a commission when you make a purchase on the site that you are redirected to. The entire commission is passed on to you.
The way it works is simple. You sign up with your email and a password then download the app on your iOS or Android smartphone, and/or add it as a browser extension on your computer. Payout is easy and there are many options to receive your payout. As an added bonus, there are no minimum payout amounts, unlike many other cashback apps sites, or programs. You receive a referral bonus for referring friends.
17. Rover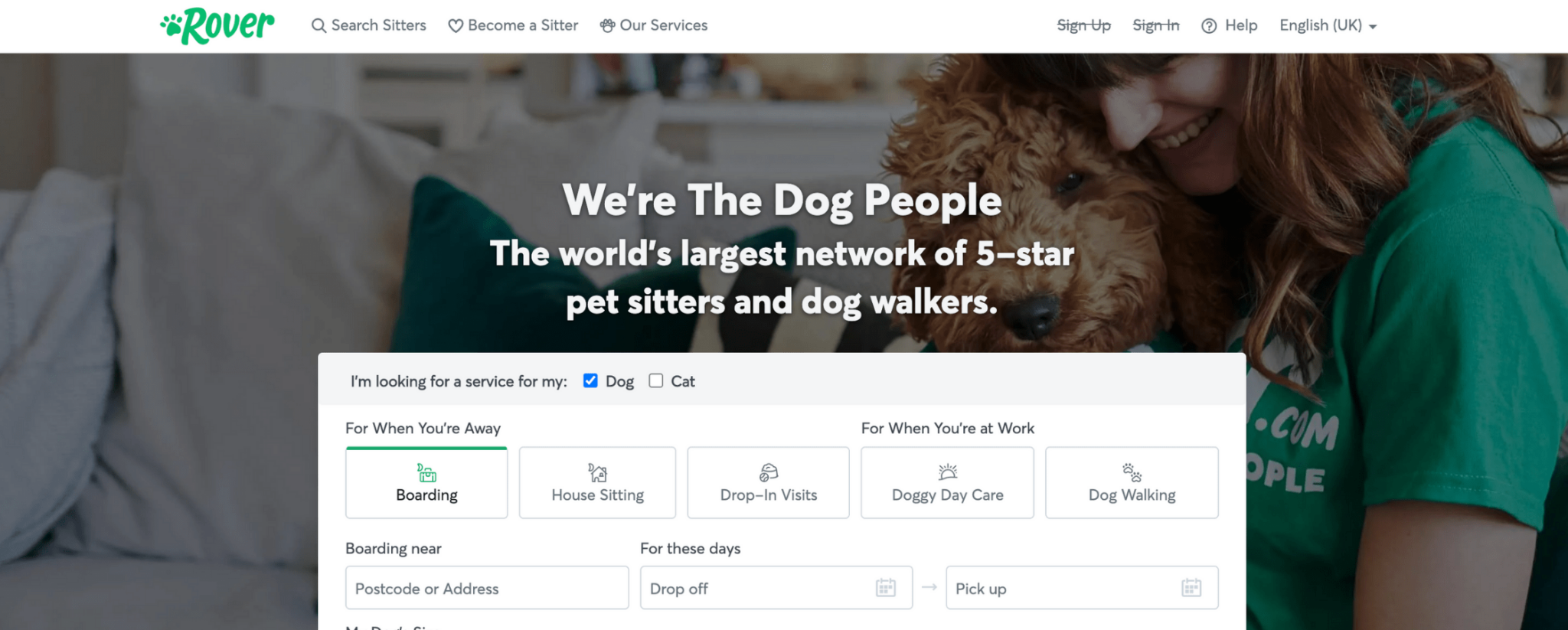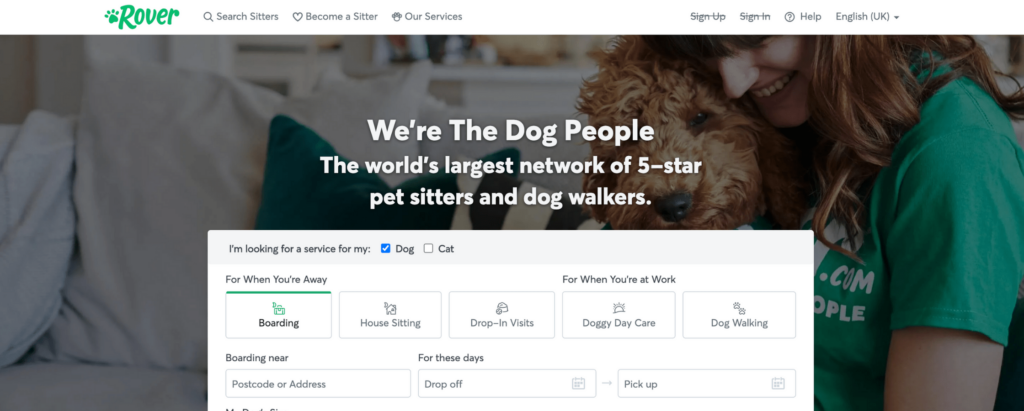 If you have a passion for animals, particularly dogs, why not get paid for it? Rover is an app that matches you up with dog owners, and you get paid for walking, sitting, or providing boarding for their dog.
This app is easy to set up on your iPhone or Android device. According to their website, you can make up to $1,000. You sign up for an account through the Rover app and create a profile. After setting up your profile, you indicate when you are available to work and what type of dogs you are willing to work with.
You set your own schedule and list what types of services you want to provide. Whether it is dog walking, dog sitting, or doggy daycare. Some workers boast about making $1,000 a month.
There is a wide range of services that you can provide and there is a lot of business through this app. And for introverts that like to work alone, this is a perfect opportunity to earn some money away from people!
Just remember that Rover just like any other company wants a piece of the action and that's part of how these companies make their money. Signing up to use the app is free, but when your services are booked through the app you pay Rover a 20%-25% cut of your earnings.
Another thing that you need to remember is that you are providing services for pet owners, therefore you are more than likely going to need to be available on weekends and holidays.
18. Foap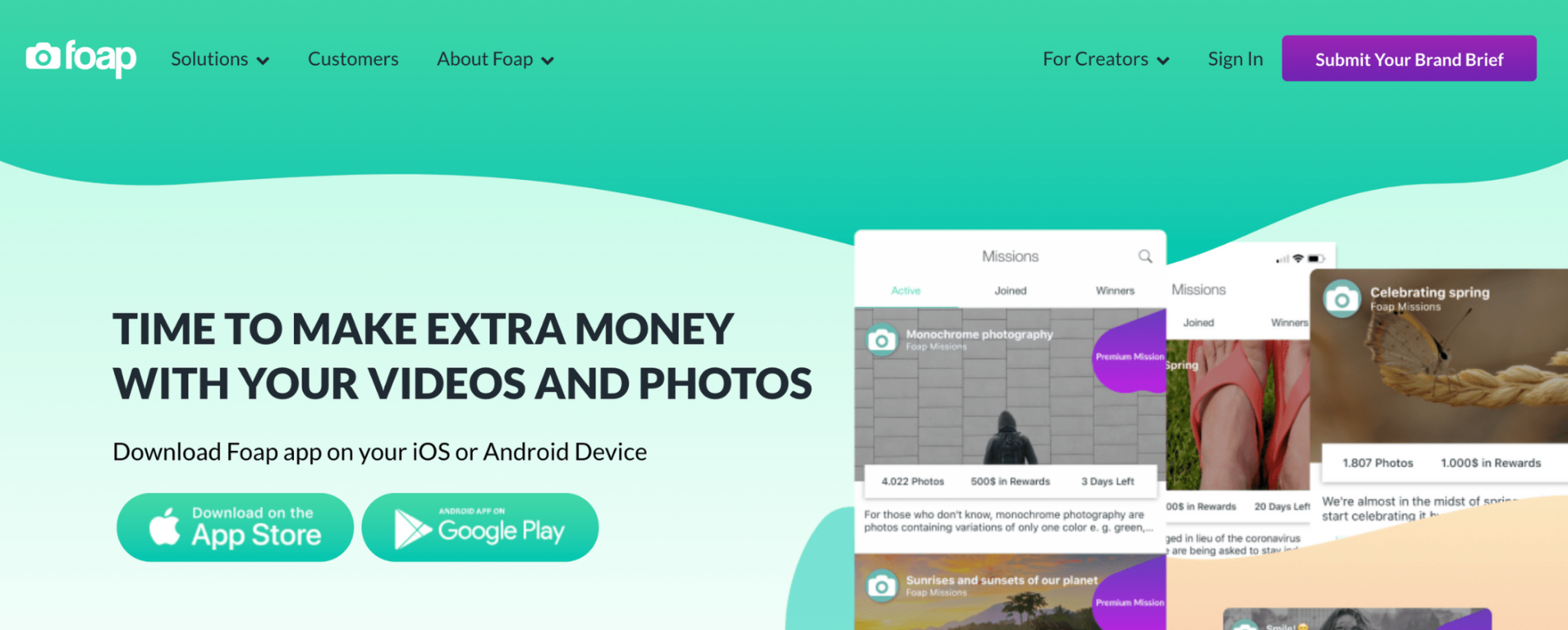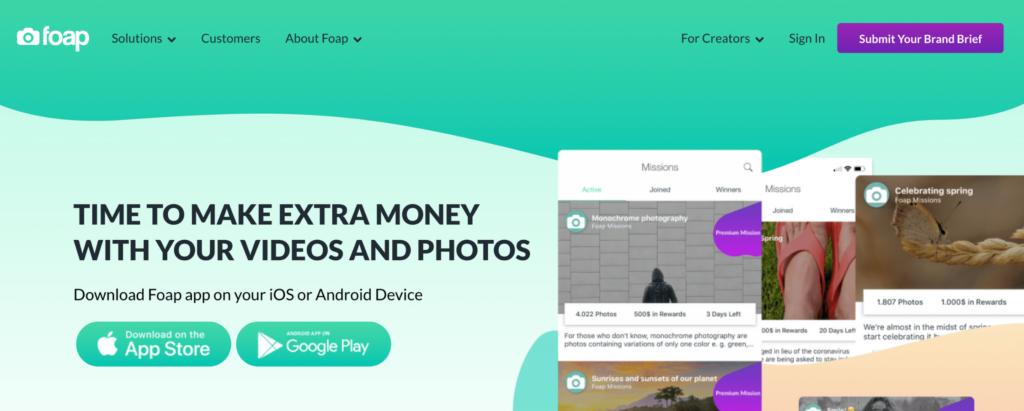 Turn pictures and videos that you take on your IOS or Android smartphone into money. Brands look for photos that will help advertise their products. In turn, they pay you for them. This is the perfect way to make money from your phone if you enjoy taking pictures or recording videos.
Related: 14 Best Apps To Sell Photos And Make Money
How it works
Download the app on your iOS or Android device and create an account. Accounts can be created using Facebook, your Apple ID, or by creating a username and password.
There are multiple ways that you can make money using the Foap app. You can join premium or regular missions. You can also upload photos to your album and get paid for photos that are purchased. Some of these options require that you split the profits with Foap 50/50.
Pros
Make money doing something that you already do on a regular basis
You can make a 50% commission off of items sold on the app
You get paid through Paypal
Cons
The payment options are limited
Currently, the only form of payment is through Paypal
You only get paid once a month
19. WealthSimple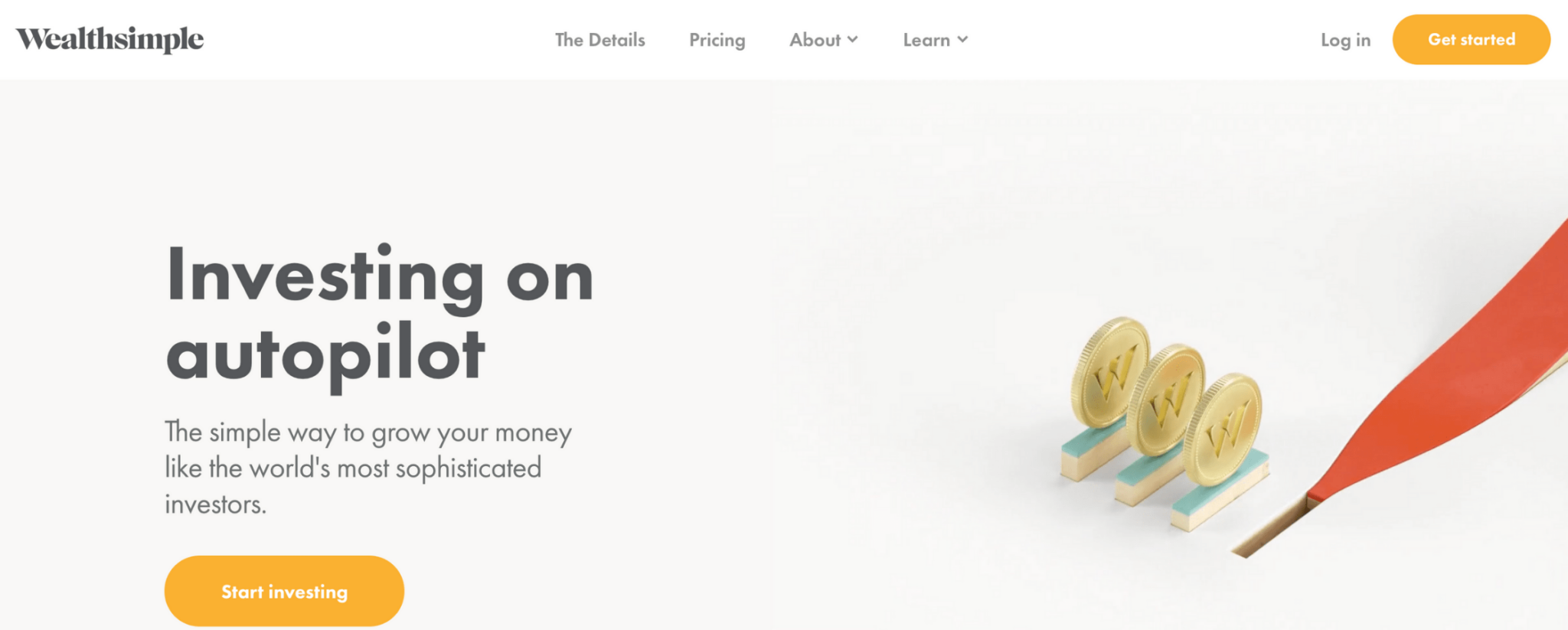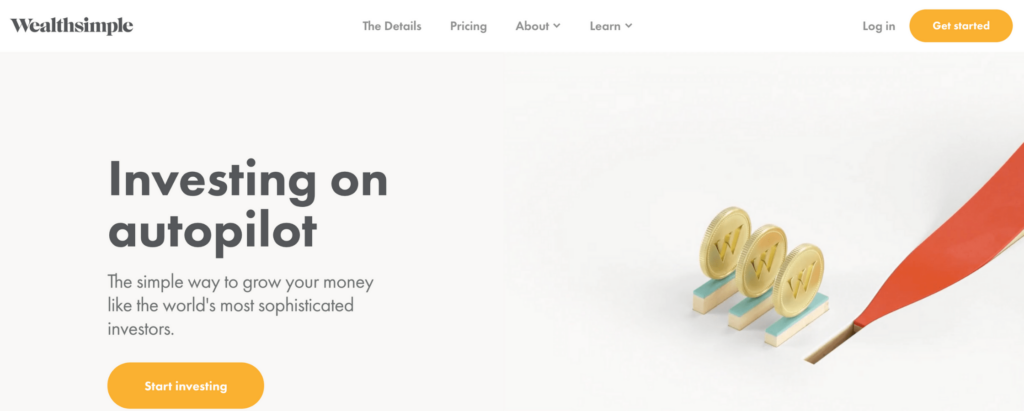 WealthSimple is a passive investment money making app that will help you invest your money in different types of funds. There are several different portfolios to select from and you are not subject to a minimum deposit when you begin using the app.
You sign up by providing your email address and creating a password. You will then receive a confirmation email and from there you finish setting up your profile. You will have a personalized portfolio that is based on what your goals are.
Once you accept the recommended investment, you fund the account. From there everything is on autopilot and you watch your money grow. You have access to human financial advisors unlike most investment apps, which makes this app perfect for beginning investors. Plus there are no minimum deposit requirements.
The account management fees are a little on the high-end for an investment app at .40% and .50% – but the ease of use and passivity of the app are well worth it!
20. Robinhood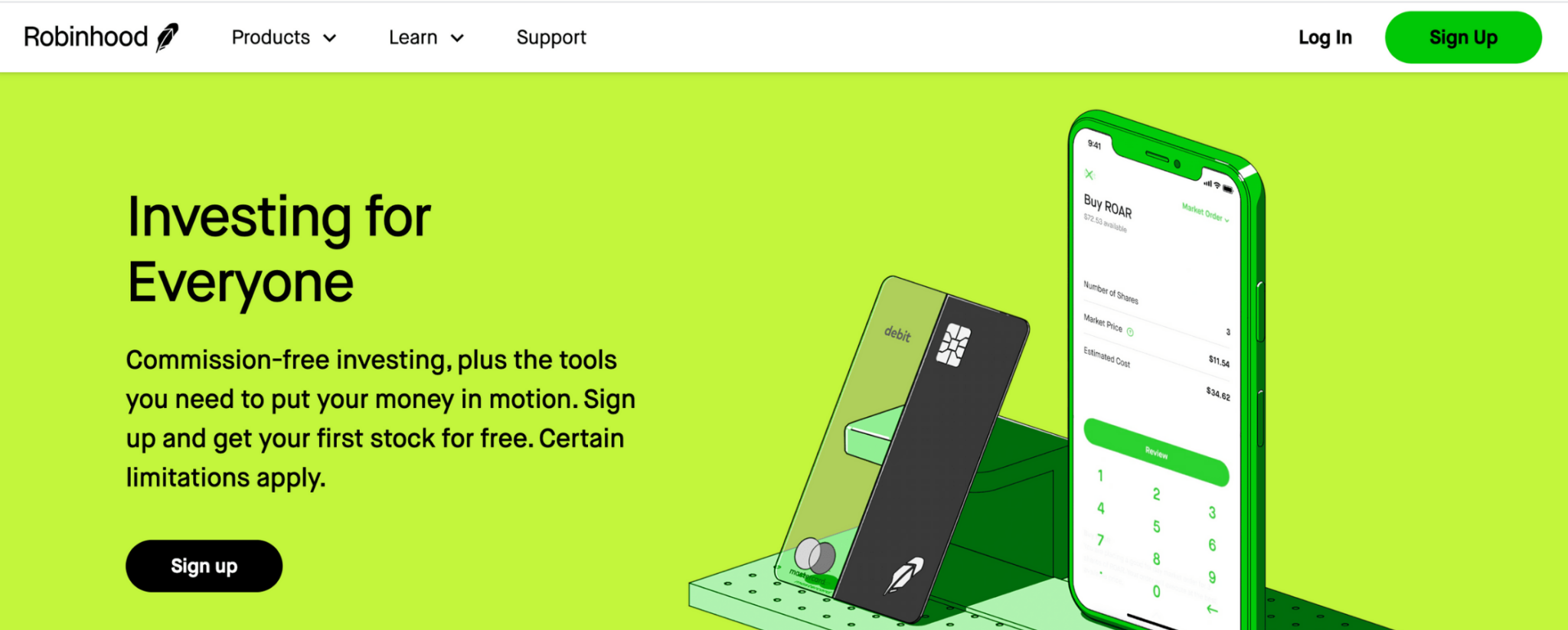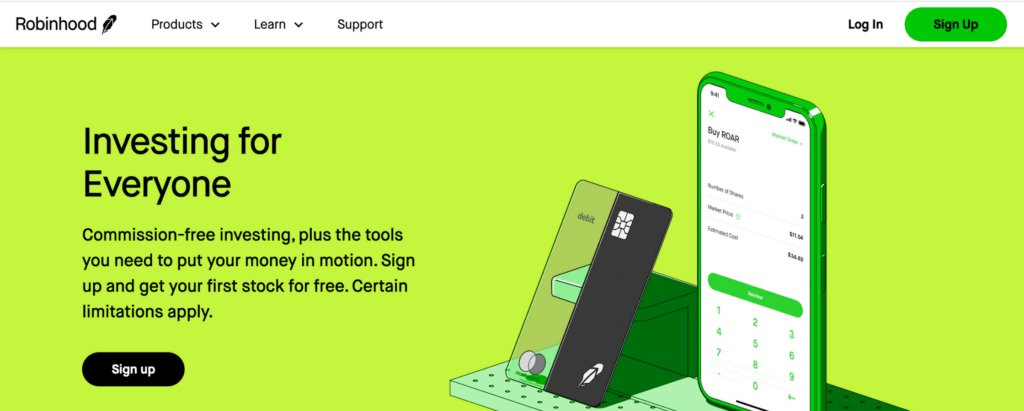 Robinhood is an investment app that allows you to trade stocks using the app. You don't need to invest a lot of money and this can be done directly from your phone.
Currently, when you sign up with Robinhood, you get a free stock for linking your bank account. You can earn free stock by referring friends to participate. Aside from earning money through free stocks, you can invest a specified dollar amount and it is converted to shares of stocks.
Commission-free investing
Robinhood is like most other investment apps, in the sense that they are made to set you up for retirement. You can invest very little money and still own part of a large stock. There are no trading or commission fees and you don't have to invest any money to claim the signup bonus of a free stock. The best part is that your free stock can be worth as much as $200. I mean it is a 1 in like 150 chance that you will get a $200 stock, but it doesn't hurt to try.
21. Nielsen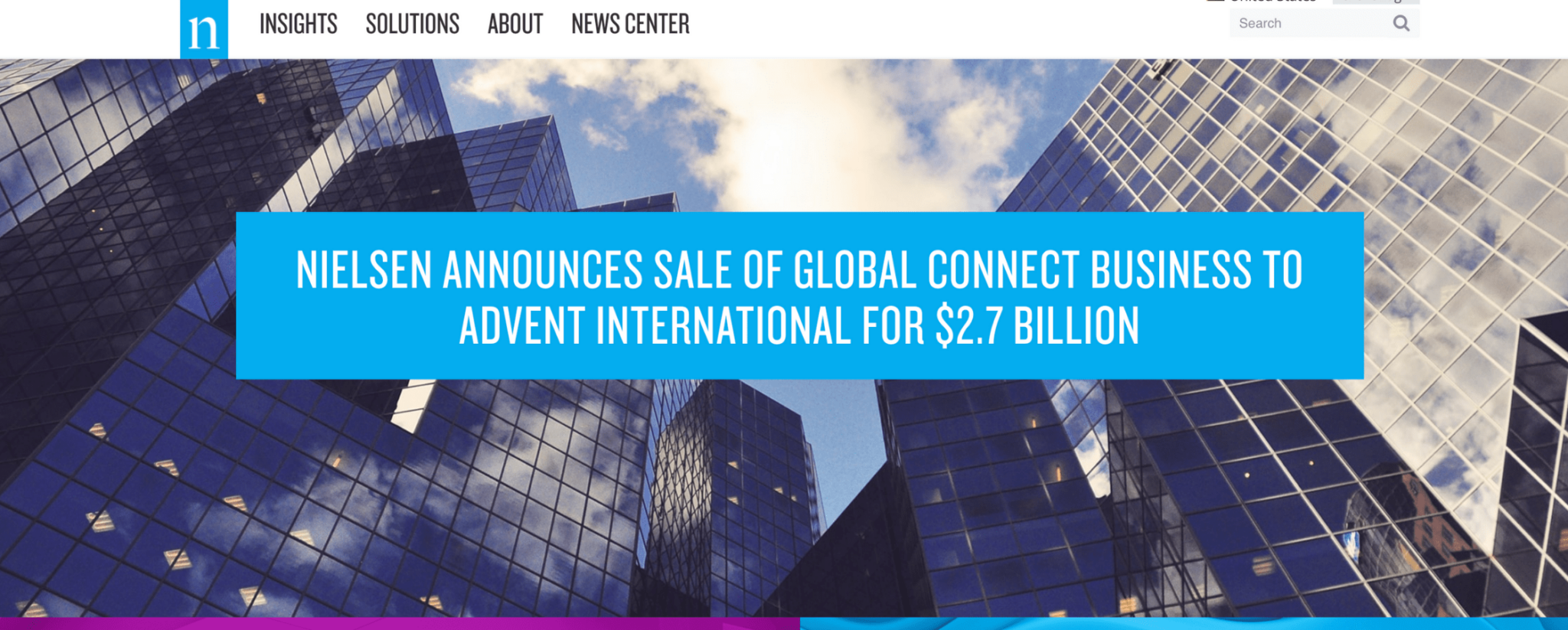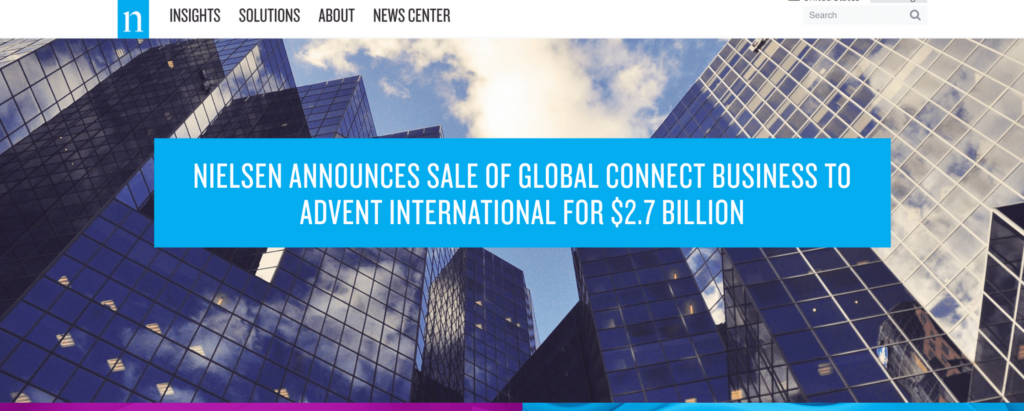 If you want a passive way to earn a little extra money each year, Nielsen Computer and Mobile Panel is the way to go. It's not income that you can grow or guarantee for the super long term, but if you download the app on your iOS or Android mobile device, or on your laptop or computer, you can earn $50 in rewards annually.
This is a passive money making app that you can install on multiple devices and the app quietly runs in the background.
22. Field Agent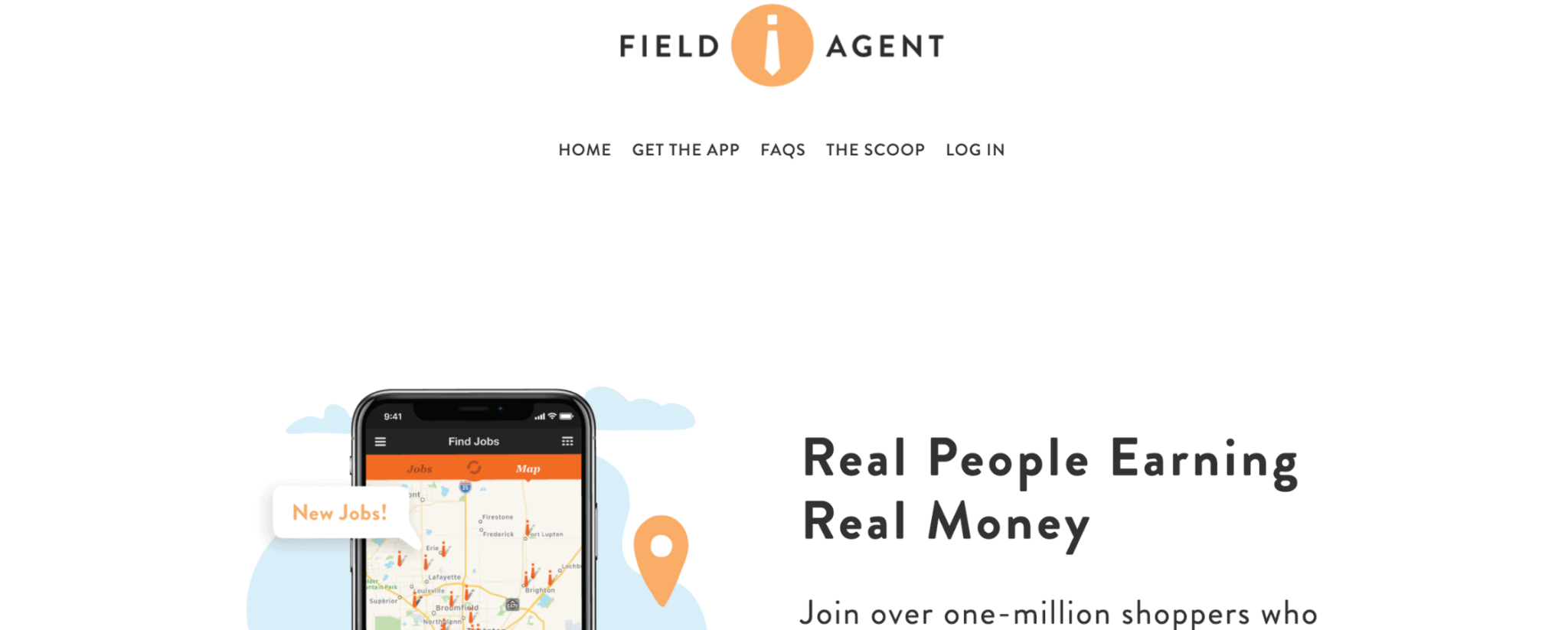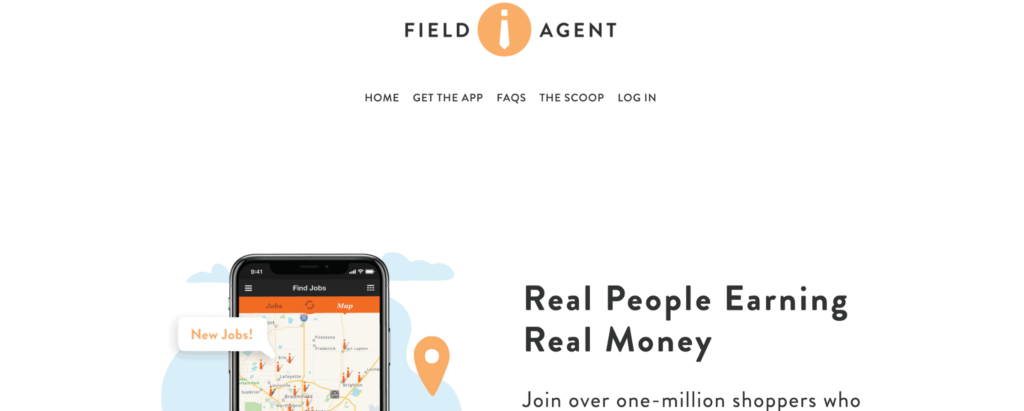 Field Agent pays you for doing certain tasks at stores. The purpose of the app is to supply information to various companies, whether it is price checks, surveys, videos, or pictures.
You download the FieldAgent app using an iOS or Android device, create an account, and set up a profile and you are ready to go. You can view opportunities in your area, reserve one that looks appealing, and complete the assignment.
The pay for jobs can vary anywhere between $3 and $20. You get paid via direct deposit through your personal bank or a prepaid card. The initial setup for direct deposit requires you to confirm micro-deposits made to your account from FieldAgent. This is a one-time process each time you set up a new account for direct deposit.
This is a very flexible gig, you choose when you want to accept jobs. Not only that, it is a quick and easy way to make money using your smartphone, because there is more than one way to make money with this app. If someone signs up using your invite code, you can earn a percentage of their completed and approved jobs up to a maximum of $10.
There are times when you are given bonus opportunities to make money. You don't have to be a certain age to be a field agent either.
As with most money-making apps, your location determines how much work is available to you.
Higher Earning Apps
This section is for the apps that have the highest earning potential. These apps will require significantly more effort, time, or investment than the previously mentioned opportunities. But obviously, the trade-off for this is much higher returns.
23. Uber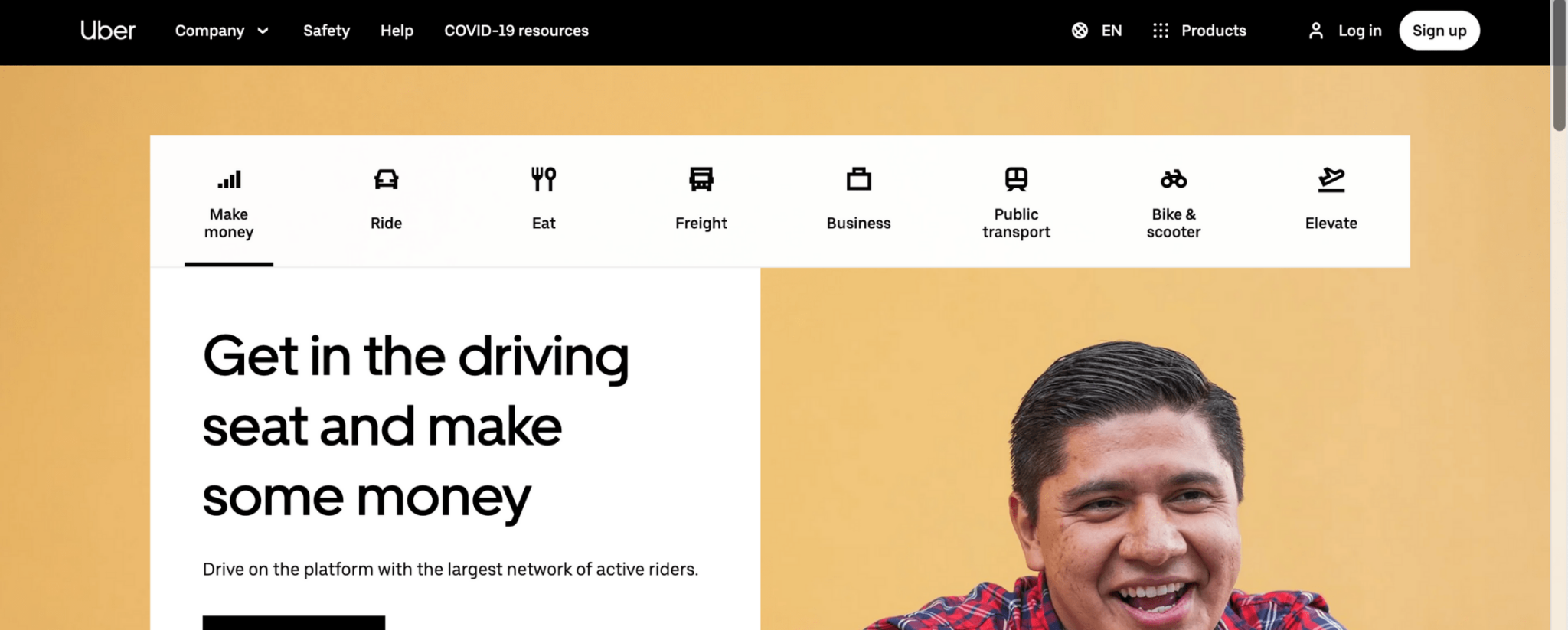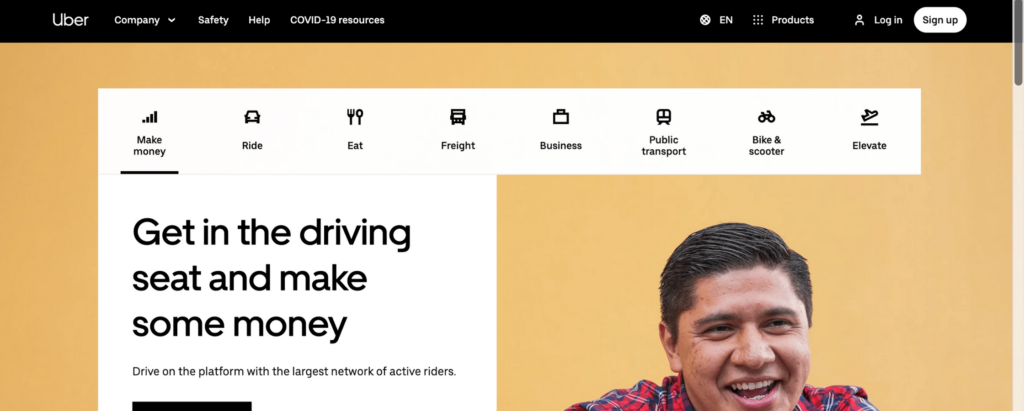 Uber is a rideshare and food delivery app wrapped up in one. This app is available on iOS or Android phones and it allows you to accept ride requests or delivery requests from the same app.
The app lets you track your earnings, so you know exactly how much money you are making. You can earn tips with each gig and you receive your earnings each week in your bank account.
Don't Own A Vehicle?
Fear not, with HyreCar you can still get involved. They rent out vehicles exclusively for ridesharing and have no contracts, no signup fees, and no commitments
What better way to make money with your car? If you have kids you are probably running them around and picking up food, etc, do it for strangers and get paid for it!
24. DoorDash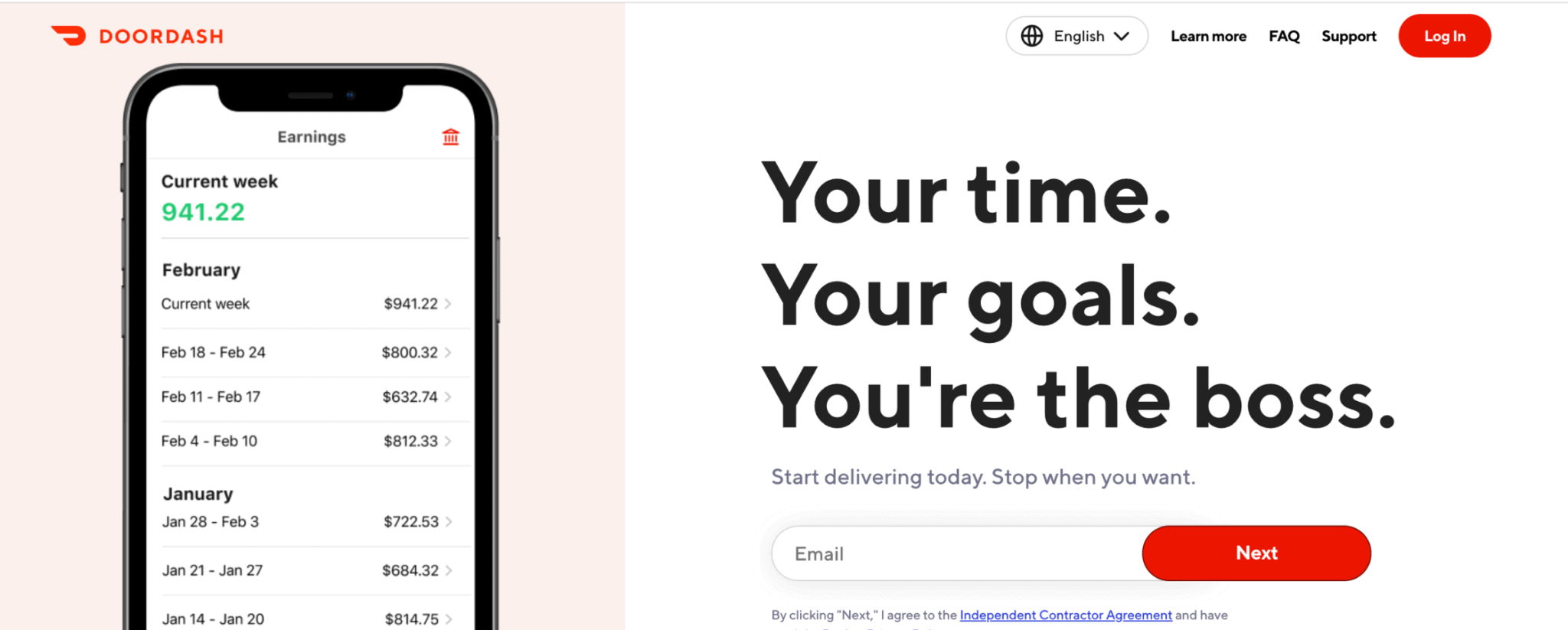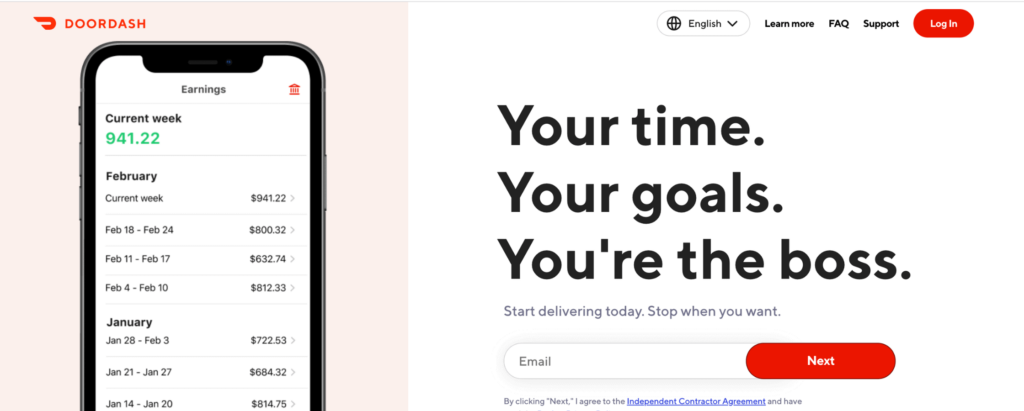 I am sure that you are familiar with DoorDash. Most of us have the app downloaded on our phones when we want to have food delivered to us. If you download the drivers' app you can make money whenever and wherever you are. If you are not familiar with DoorDash, it is a food delivery app that gives you an opportunity to make money using an app on your phone. You pick up orders from restaurants in the area and deliver them.
To get started, the first thing that you would need to do is to submit an application and get approved to be a driver. Once you have been approved you can download the drivers' app to your iOS or Android device.
DoorDash is set up so that you can make money whether you are in town or visiting friends and family. On top of the guaranteed pay that you receive for each delivery, you can also receive a tip. You can start receiving orders when you open up the app or you can schedule orders for a future time. With this app, you are in complete control.
Similar to the Uber rideshare app, you can use this app to track your earnings so you know what is being deposited in your bank account each week.
25. Postmates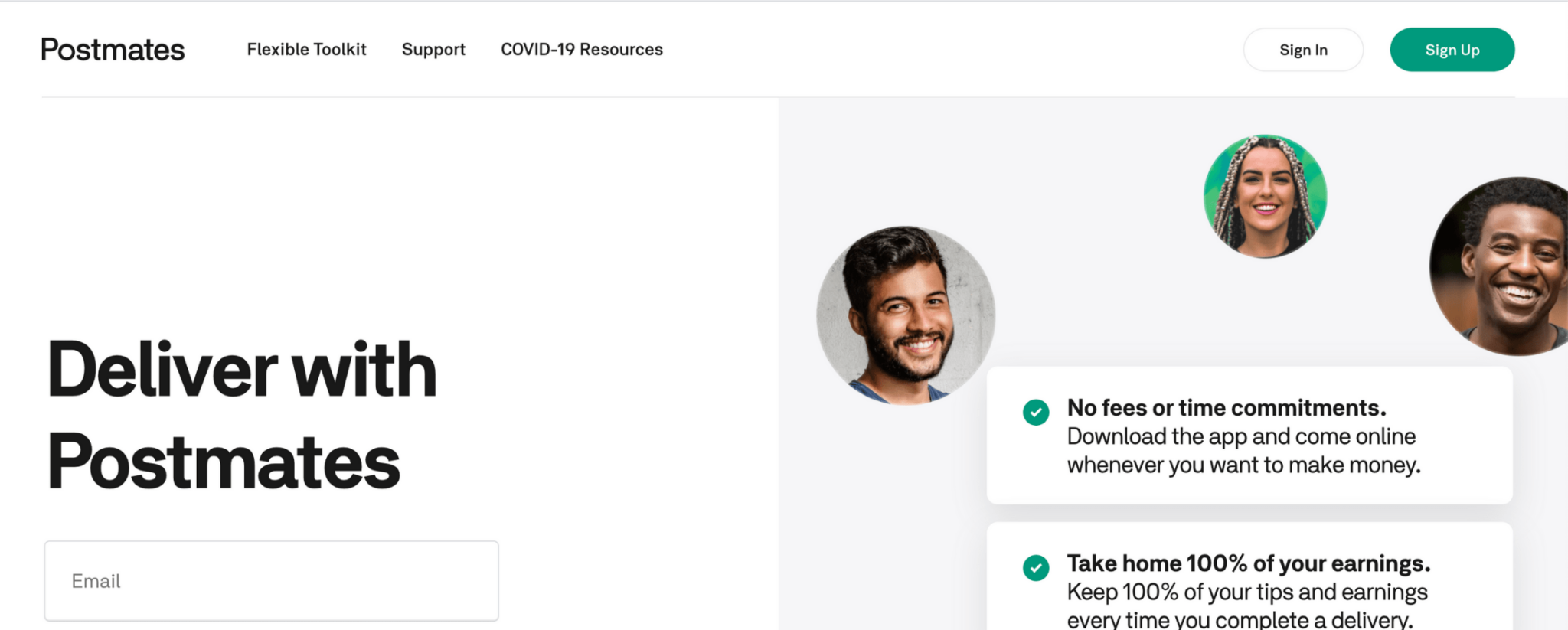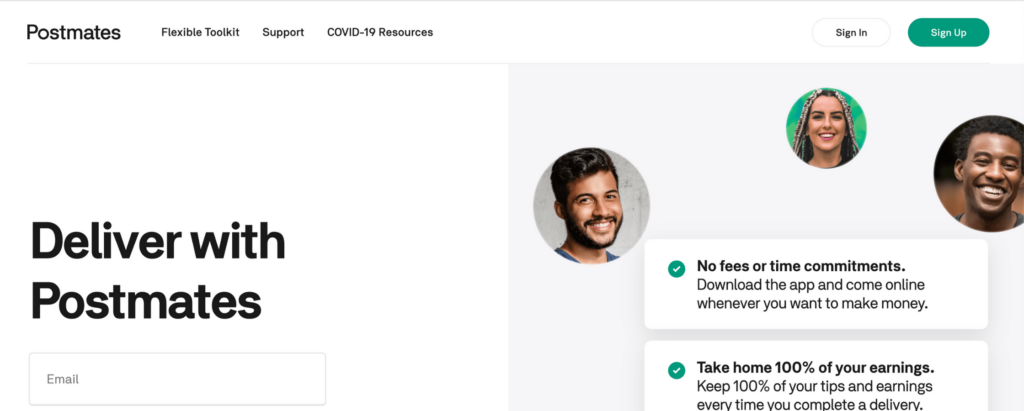 With Postmates, you earn money when you want. You download the app on your iOS or Android smartphone and decide when you want or need to make money. As long as you have a valid driver's license, a car, bike, or scooter, you can make money using this app.
The way it works is you download the app and signup to join the Fleet. Your identity will need to be verified, and you receive a prepaid debit card to receive payments and a duffel bag for your deliveries.
HOW MUCH POSTMATES PAID US FOR 3 HOURS OF DRIVING
Tap twice to load then open Video...
You choose when to work by logging on to the app. and accepting deliveries. The plus is that if you are in need of money immediately, you get paid instantly. You don't even need to own a car to make money with this app. Not to mention you control how much you earn by the jobs that you accept.
26. Shipt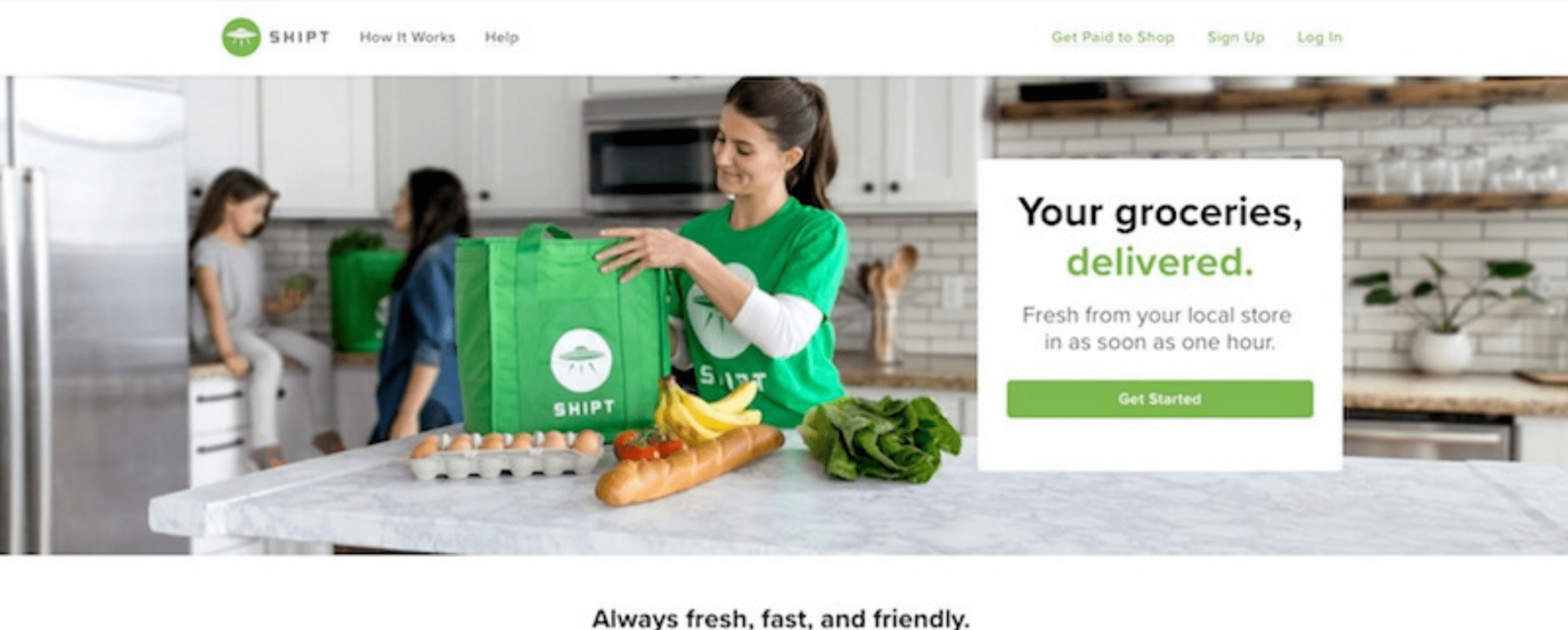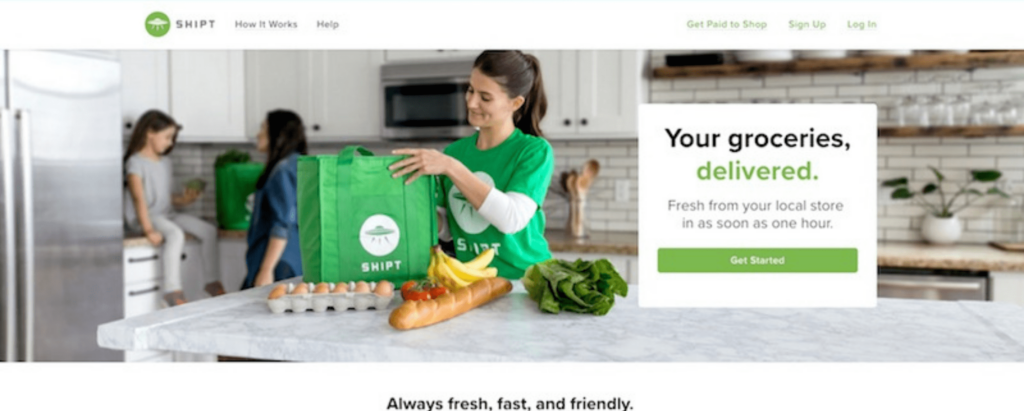 This is an app where you shop and deliver groceries and get paid for it. If you know how to shop for produce, you can lift up to 40 lbs, and you have a reliable vehicle, you can make money using Shipt. Some other requirements are that you are at least 18 years of age or older, and you have a driver's license and valid auto insurance.
If you are looking for something that lets you make your own schedule while picking what job you want to do, Shipt is the app you need. The concept is simple: you pick up and deliver groceries for others while getting paid for your time.
As a cool bonus, you get a free membership through this app so that you can utilize their services as well.
27. Instacart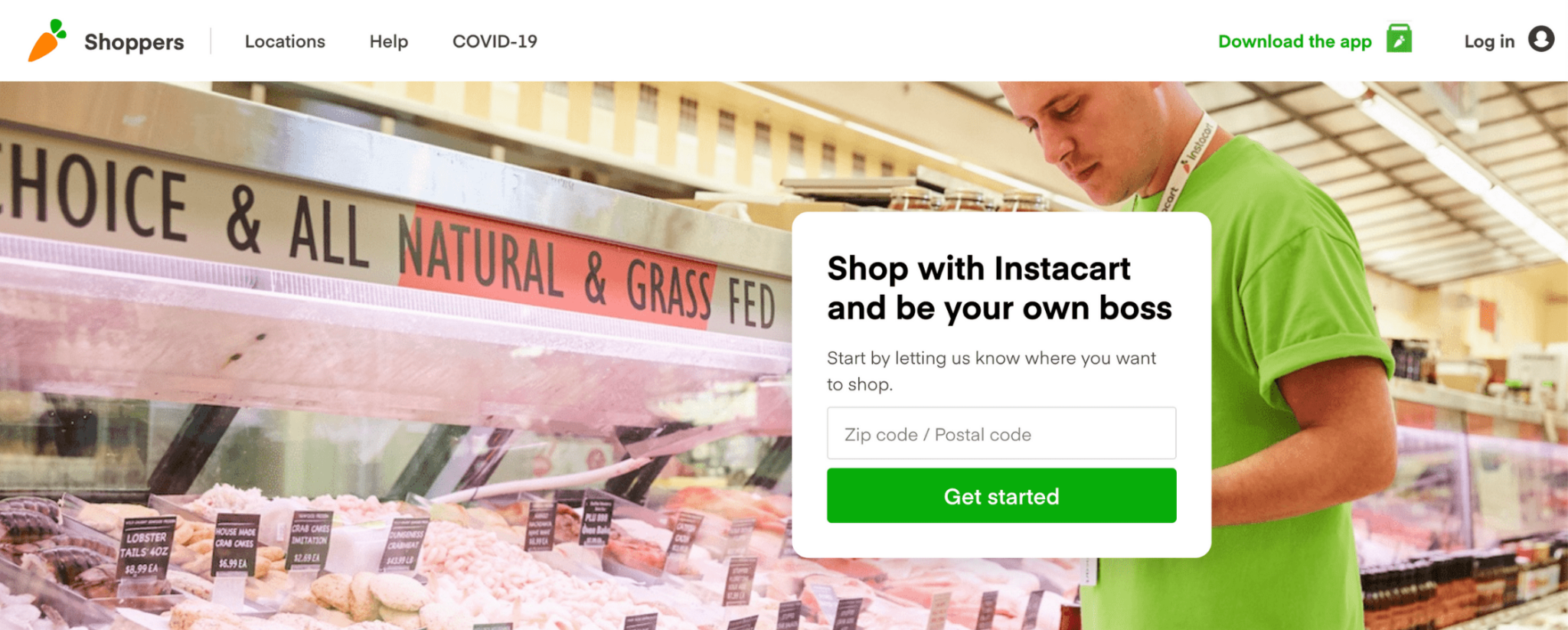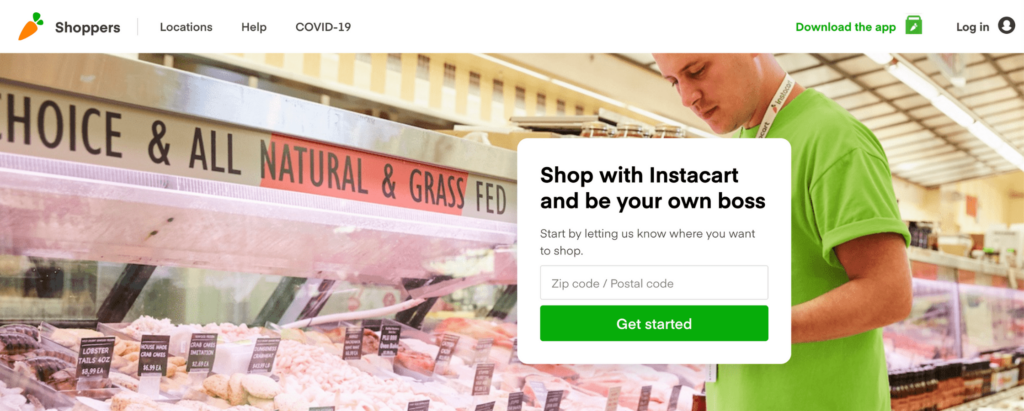 Instacart is an app that operates very similarly to Shipt. You shop for groceries and deliver them to people using the app. Once you download and sign up for the app, pass the background check, and get the approval from Instacart, you can begin scouring available jobs and accepting orders.
There are 2 ways that you can sign up to make money with Instacart. You can be an employee, where you fulfill orders and do not make any deliveries. The other option is to shop for customers and make deliveries. The latter option is where you will be an independent contractor and you can cash out your earnings at any time.
28. Fiverr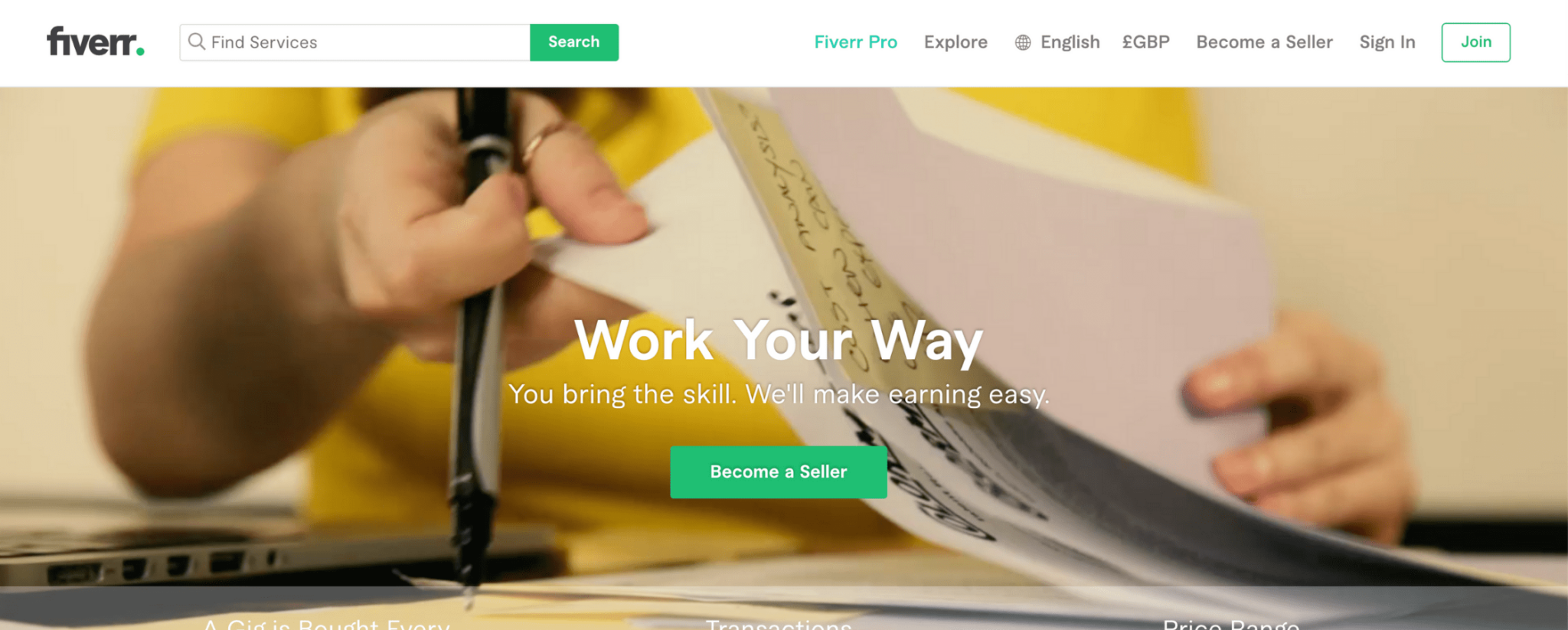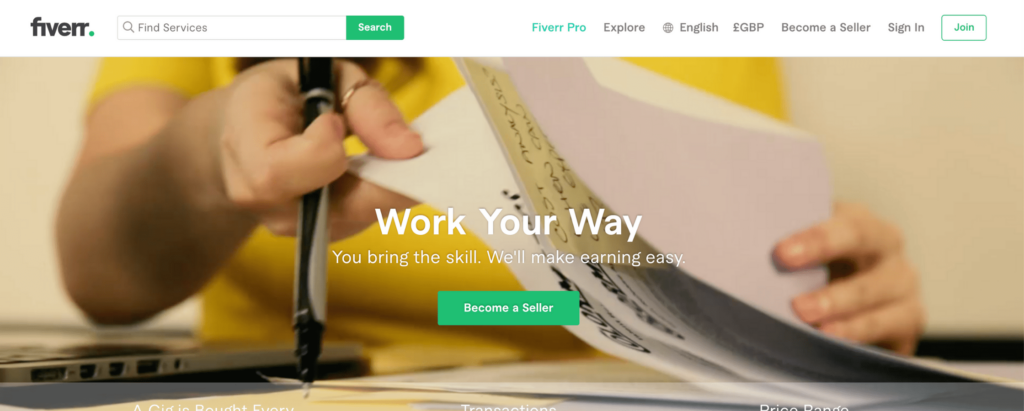 This is a marketplace platform where people are able to buy and sell services and products starting at (you guessed it) $5. It is a freelancing marketplace where you can make money by selling products or services that you can provide, such as business promotions, freelance writing, graphic design, computer programming, and more.
You download Fiverr and set up a profile like you would on any other app. Post a gig describing what you have to offer and the cost. "Buyers" will scroll through profiles until they land on what they are looking for. They will place an order through you, and you provide the service or products. Once the job is complete, you receive payment for your work.
On Fiverr, a gig is purchased every 4 seconds
You have several options to get paid which include, Paypal, your bank account, or a prepaid Fiverr card. You have control over how much money you make by setting the charges and what services you wish to provide.
When you are calculating what you will charge for your services, keep in mind that Fiverr takes a 20% cut off the top of your earnings for all services rendered and completed.
29. Airbnb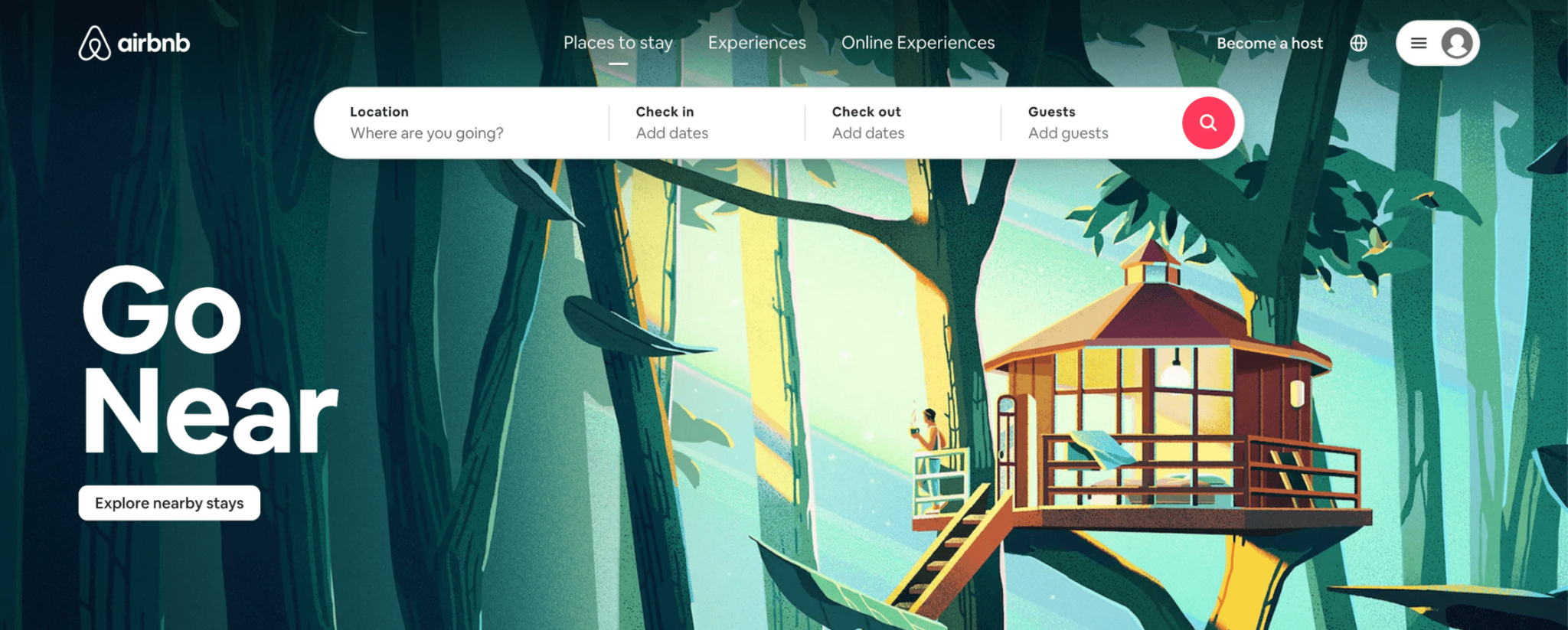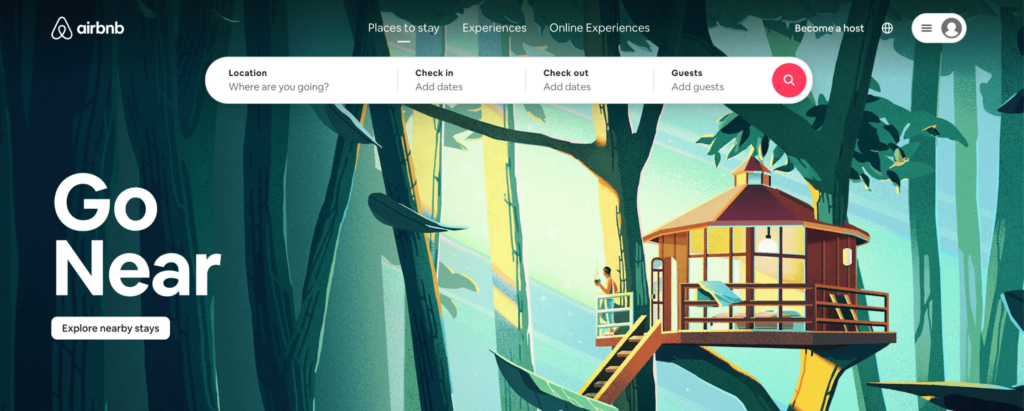 This is a travel app based on a sharing platform that allows you to host in your hometown renting out the entire home, a bedroom, a bed, or a couch. You can also use this app to host an online experience or host an experience in your location. With Airbnb, your earning potential is unlimited.
You sign up and download the app. Then, simply list your home or experience that you have to offer. This app allows you to make money through multiple outlets on their platform, whether it is to host an online experience such as having a unique cooking class, offering uniquely designed tours in your area, or hosting your home. Make money when you want and when you need it by controlling when you have tenants in your home and set your own prices.
This money-making opportunity can be as flexible as you want it to be.
30. Task Rabbit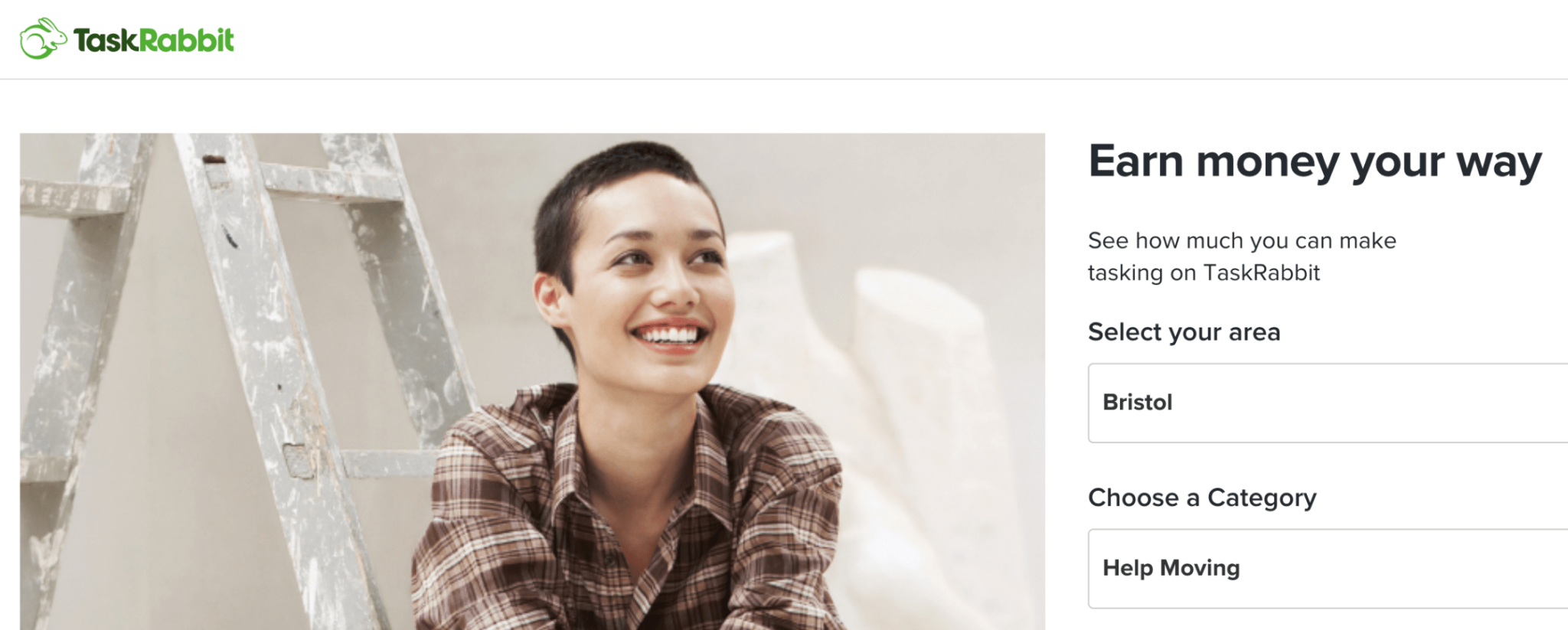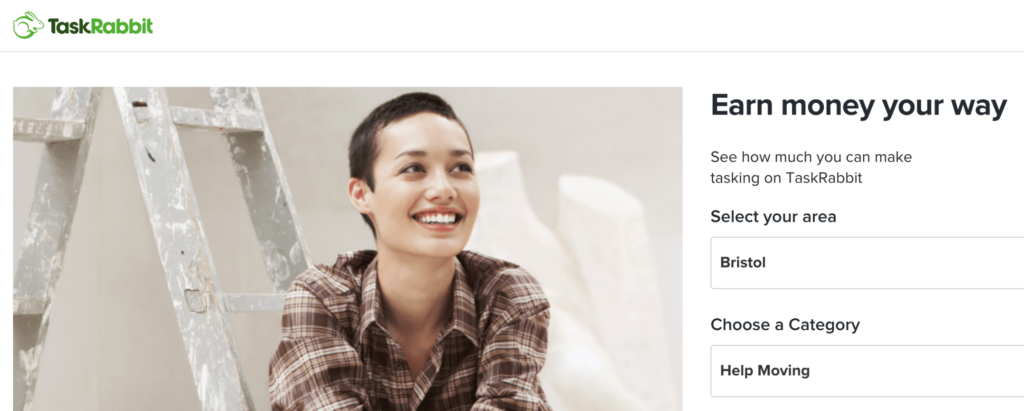 TaskRabbit is an app that connects you with people in your area that need help with the skills you have to offer. Do you enjoy helping others with your expertise and want to have a flexible schedule, while getting paid? TaskRabbit provides you with the opportunity to get paid for doing what you love. There are a number of categories that you can provide services under, which allows you to control when you work and how much you make.
Be your own boss, set your own rates, and grow your business
To get started on TaskRabbit, you will need to create an account and download the app. You will then create your profile by including information about the tasks that you are able to perform such as when and where. After you complete your profile your identity will need to be verified and if applicable you submit a registration fee of $25.
The downside is that this app is only available in select cities or metro areas.
31. Trim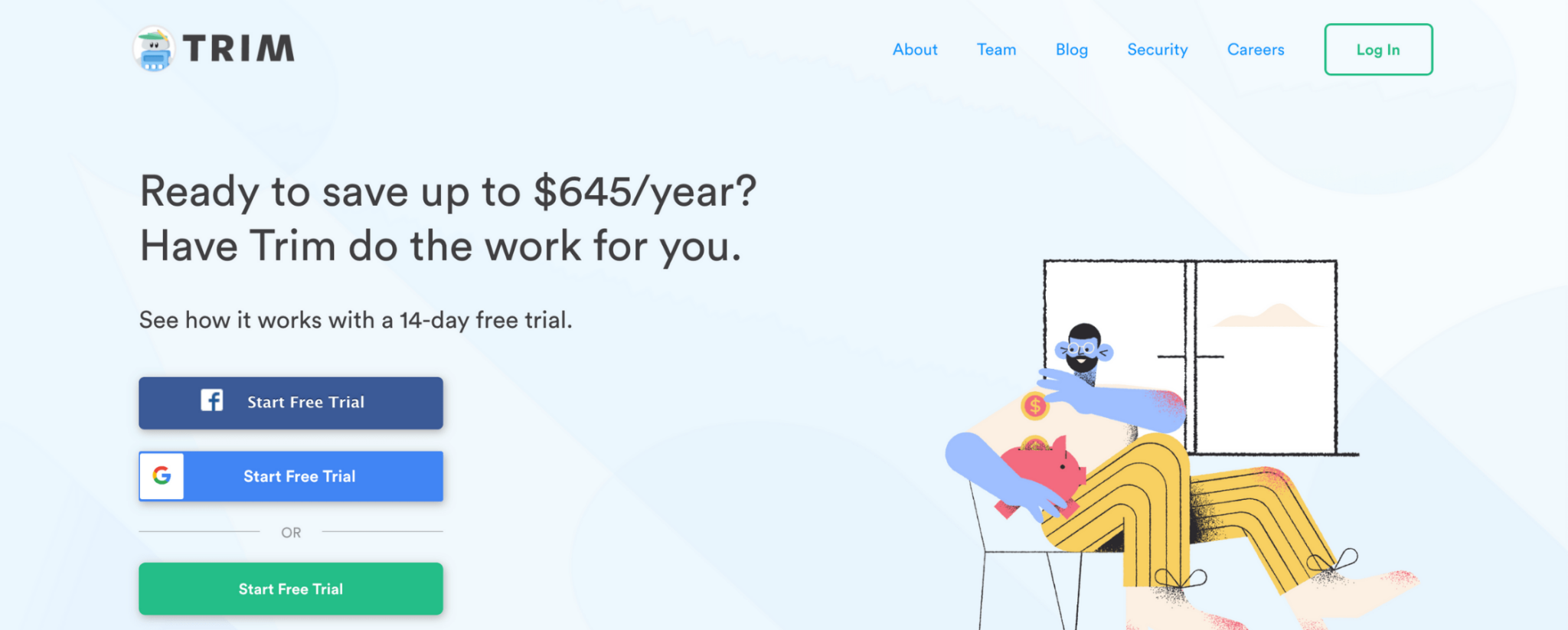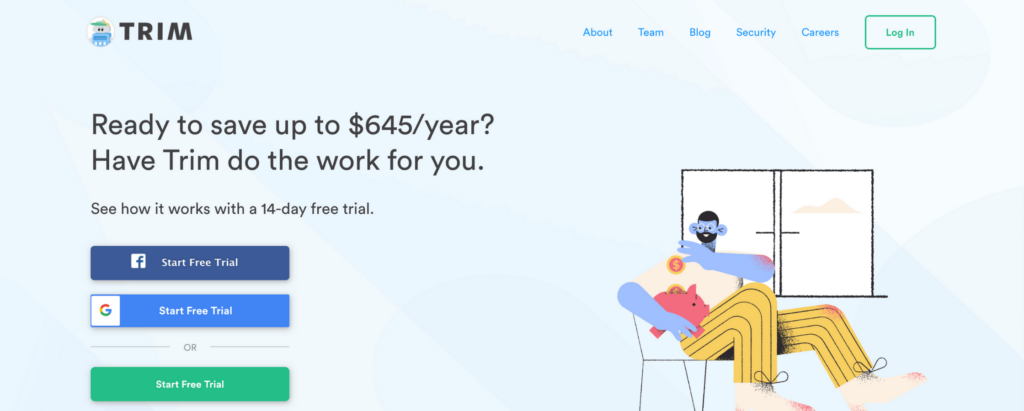 Make money by saving money. Trim is an app that you download to help you save money on monthly bills or forgotten monthly subscriptions.
The way this program works is it saves you money by canceling subscriptions, negotiating bills, and paying you interest on money that you put in a Trim Simple Savings Account.
Canceling subscriptions – Trim will analyze your linked accounts (credit card and checking) and go through your transactions. It will then look for subscriptions that are recurring, calculate what you are spending on monthly or annual subscriptions, provide you with an option to cancel subscriptions, and cancel the subscriptions that you select.
Negotiating bills – You can ask Trim to negotiate bills for you. If they are able to save you money, you are charged a 33% fee upfront of your annual savings. This fee is collected 3 days after they have arranged the negotiations with your provider. When utilizing this service you must provide Trim with a copy of the bill and method of payment to pay for this service.
32. Turo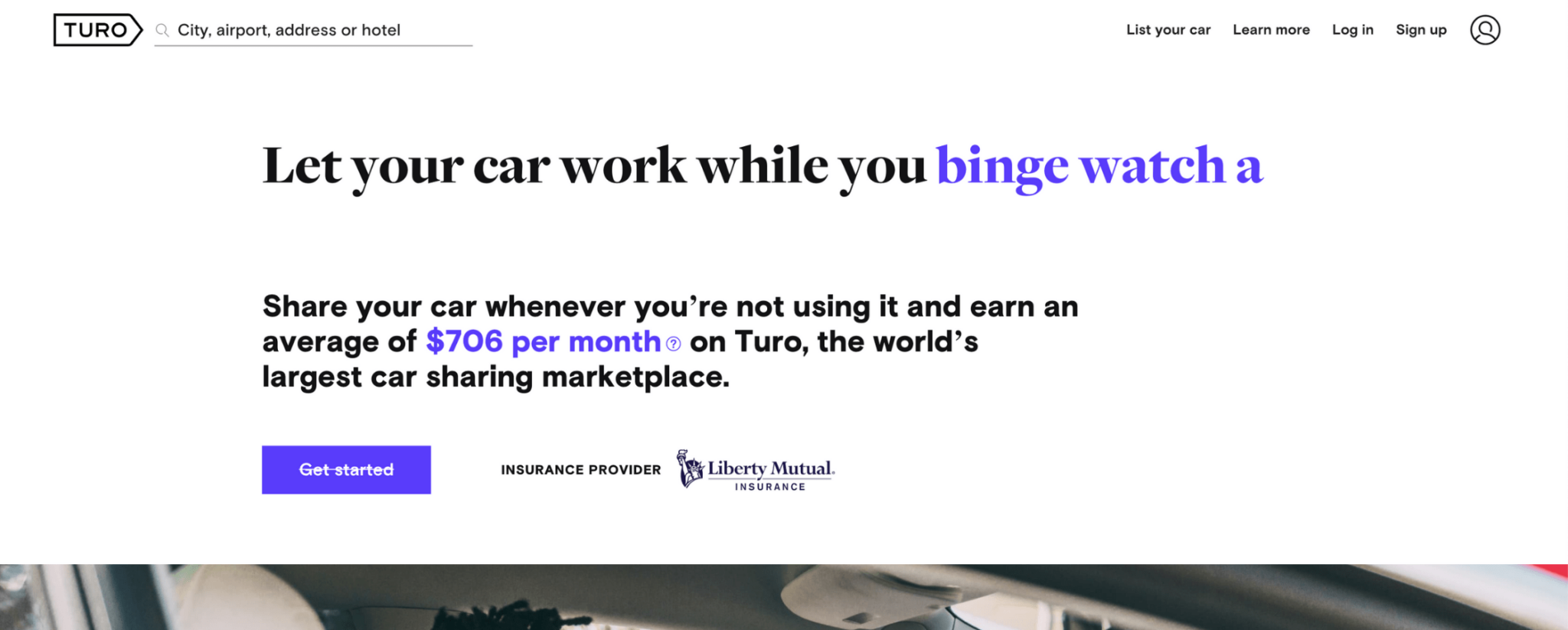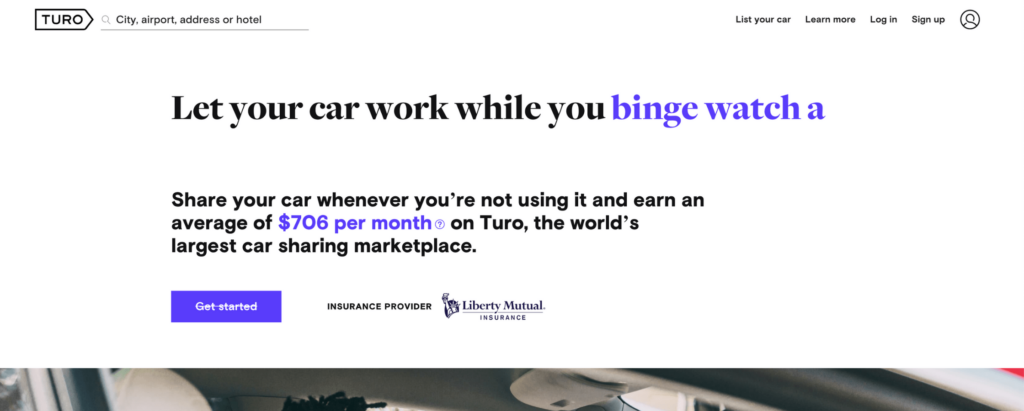 This is a car-sharing app that allows you to make money using your vehicle. It is available in select cities throughout the US, UK, and Canada. As long as your vehicle has less than 130,000 miles, is not listed on any other site, and is less than 12 years old you can rent your car out.
Turo is the Airbnb of vehicles.
This is an easy to use app like most money-making apps while at the same time being quite popular. You have access to a lot of booking requests, which will increase your earning
One disadvantage is that they take a large chunk for the commission, about 15%-40% goes to Turo depending on the package the customer selects.
33. Acorns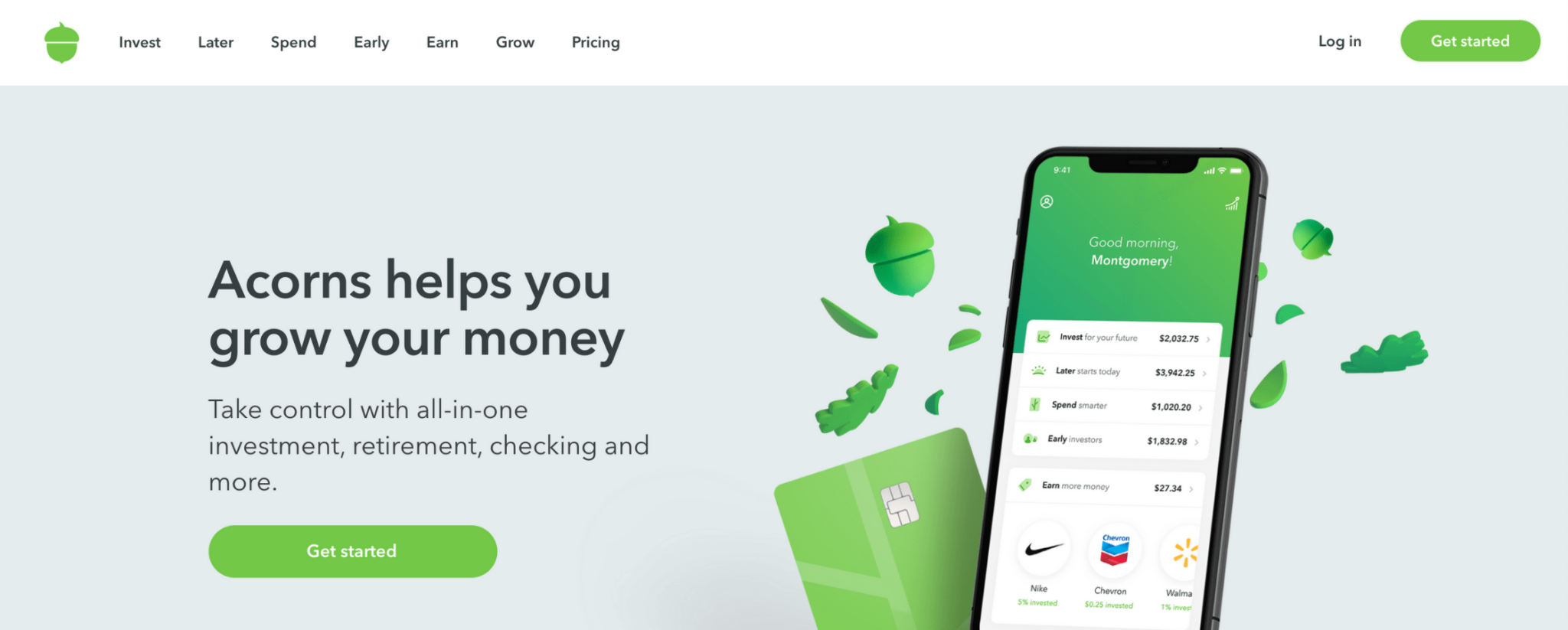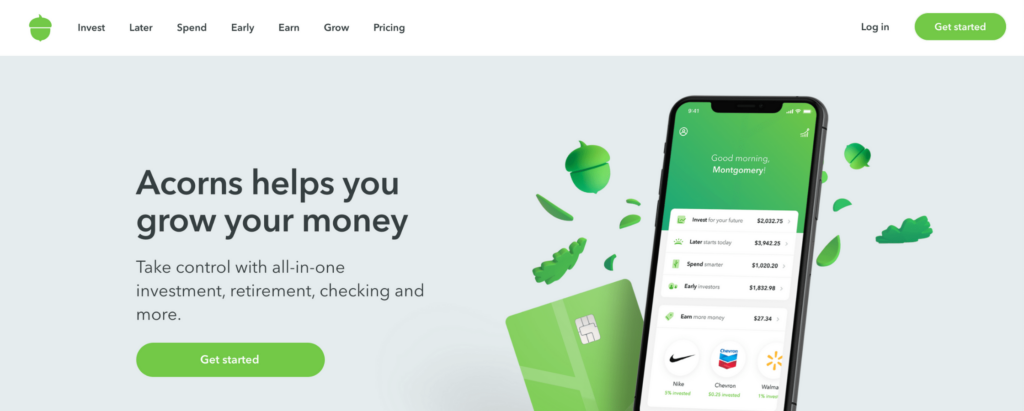 Investment apps are a passive way to make money. Acorns round up your purchases to the nearest whole number. The "spare change," is then saved in a designated account. If you are one that struggles to save but you are looking to make some cash, then Acorns is for you. This app will help you earn money through investing and cashback options, however, this type of app helps you build a profit for the future.
In under 5 minutes, you can get investment accounts for you and your family
This app is perfect for someone who is new to investing because it is an automated investing account that sets you up for retirement.
Use Multiple Apps to Maximize Earnings
You are not going to get rich with most of these apps, however, I know from personal experience that if you want to make a few quick bucks using your phone is the best way. Especially, with the number of free apps that pay you to do nothing, that is available to be downloaded.
The best way to maximize earnings is by using multiple apps. Use multiple cashback rewards apps to double or triple your rebates with one receipt. If there are apps that reward you with gift cards, you can go to your favorite store and get cashback for spending the gift cards.
Use a combination of the lower to medium earning apps for quick and easy payouts and focus your attention on 1 or 2 of the higher earnings apps for maximum returns.
Which are your favorite apps that pay you? Let me know if there are any I have missed and I'll be sure to add them to the list!
FAQs
What apps pay you instantly?
If you are looking for apps that pay you instantly then you want to look into a cashback rewards program, a share economy app, or a marketplace app. These apps will credit your account and then you can cash out to your bank, Paypal, or another type of account that is linked with these apps.
Are apps that pay you legit?
The apps that are on this list are 100% legit. These 33 awesome apps have been researched, downloaded, and tested for legitimacy.
What is the best money-making app?
You could argue that the best money-making apps are the ones that pay the most. But remember, the trade-off for cash payments is your time and therefore the best paying apps are the ones that reflect this. Lower earning apps (rewards, cashback, etc) are quick and easy but pay less. Whereas the higher paying apps such as Instacart and Airbnb will require a substantially higher time commitment for the larger financial reward.
Which apps pay the most?
The money-making apps that pay the most would be rideshare or driver apps like Uber or investment apps like Acorns. Tasking platforms also have a high earning potential as well, as long as you have more than one skill that you are advertising. Investment apps can take time to see a substantial amount of money earned.
How can I make $50 instantly?
There are many ways that you can instantly make $50. You can sell items that you don't use with Decluttr, offer services on Fiverr or TaskRabbit, rent out your car or home, or deliver groceries. You can also use your smartphone to take surveys or perform microtasks when you are looking for some extra cash.
Look for apps that offer a signup bonus or referral bonus, this is the quickest way to make $50 instantly using your smartphone.
Recommended: The Best Finance Apps to Save, Invest, and Track Your Money
Awesome Apps That Pay You