Disclosure: This post may contain affiliate links. If you click on a link I may make a small commission at no extra cost to you. You can read the full disclosure here.
Last Updated on January 21, 2023 by Chris Panteli
Highest Paying Apps
Imagine if you could earn extra money while commuting, lazing around in bed, or whenever you have some spare time.
Thanks to modern smartphones, that dream can become your reality!
Every day you could be earning some sweet extra cash using your mobile device.
Will you get rich? Unlikely. However, you could earn a decent amount of supplemental income that could boost your lifestyle. Saving for a dream vacation, your first home, or paying off debts quicker can all be achieved faster by earning extra money.
These highest-paying apps are all legit ways to earn more from the palm of your hand. All you need to do now is sign up for as many of them as you have time for and start earning!
How can apps pay you money?
The app ecosystem is a complex and ever-evolving economy in which users can earn money by downloading and using certain apps. In many cases, developers will pay users to test their new apps or to use them for an extended period of time. Additionally, some apps offer rewards, bonuses, cashback, and prizes.
How Do You Make Money From Apps
Making money from apps seems too good to be true. Yet many people right now are getting paid for completing simple tasks online. Here are some top examples of this.
Surveys And Get-Paid-To Sites
Did you know that the first survey to take place in the US was way back in 1790, when the first census was completed?
Things have changed significantly since the days of George Washington. Now we can complete surveys and other tasks from our homes. Importantly, you Get-Paid-Too.
Survey sites are abundant online, and there is no limit to how many you can join. It's usually best to stick to 2-3 high-paying sites if you want to earn the most money. Log in often and complete your profile in full to get sent the most survey opportunities.
Get-Paid-To sites let you earn cash by completing simple online tasks. Watching videos, playing games, reading emails, and completing sign-up offers are a few of the ways you can some extra money.
Selling Your Data
Data is big business and, for some, a contentious issue. Almost everything you do online is tracked unless you opt-out. In the US, it's expected that by 2025, digital advertising revenue will exceed a colossal $700 billion.
The great news for mobile users is that anyone happy to share their data can earn a piece of that enormous cash pie.
Companies employ dedicated teams of people to monitor customer buying habits.
Innovators also seek out new ways to use technology to both collect and assess the massive amount of data that is generated every day online.
By signing up for shopping apps, you can share your data automatically via browser extensions or mobile apps to get paid for your shopping data. You can also upload receipts using your device and earn more rewards.
Social Media
Although Facebook, Twitter, and Instagram are the best-known social media sites today. The first social media site was actually launched in 1997. Six Degrees quickly earned millions of users, but due to the internet's limitations at the time didn't become the phenomenon of later social media sites like Facebook.
Today social media platforms allow anyone the opportunity to earn. You don't have to be an influencer. Many companies pay people to follow, share, and engage with their social media content.
31 Highest Paying Apps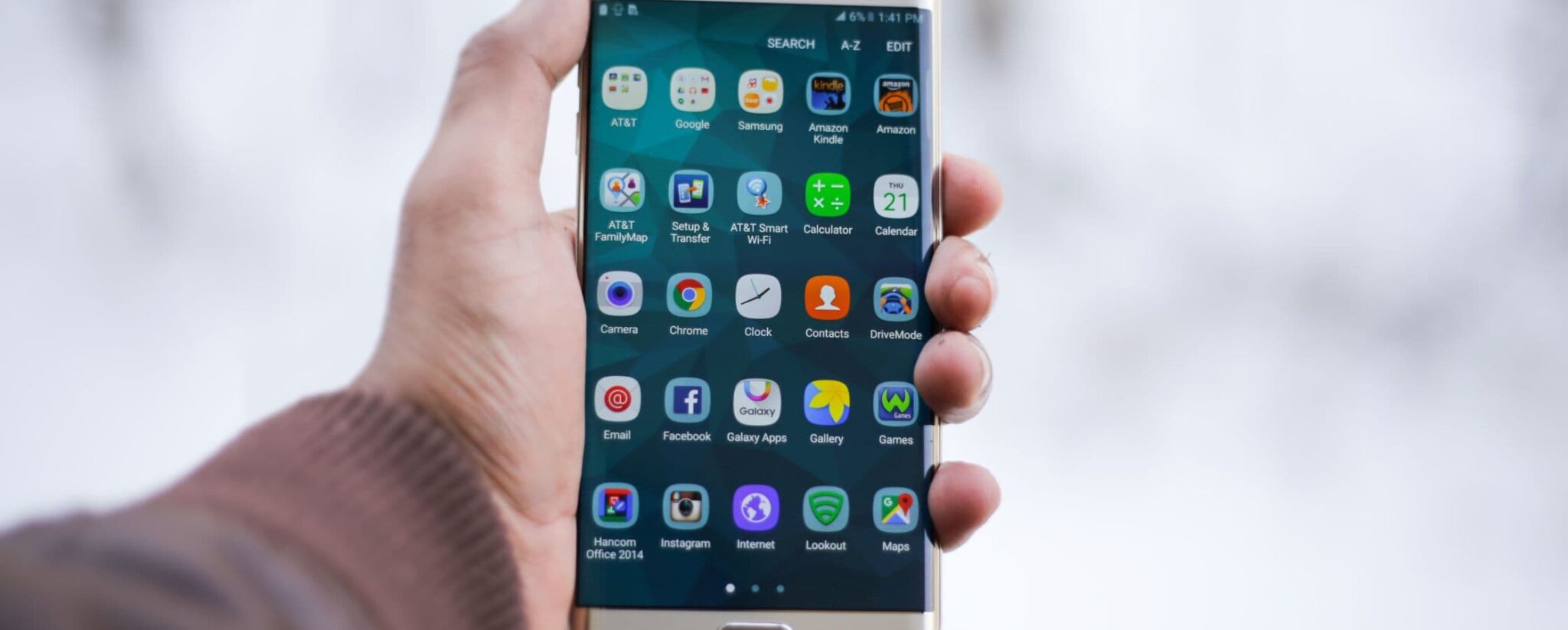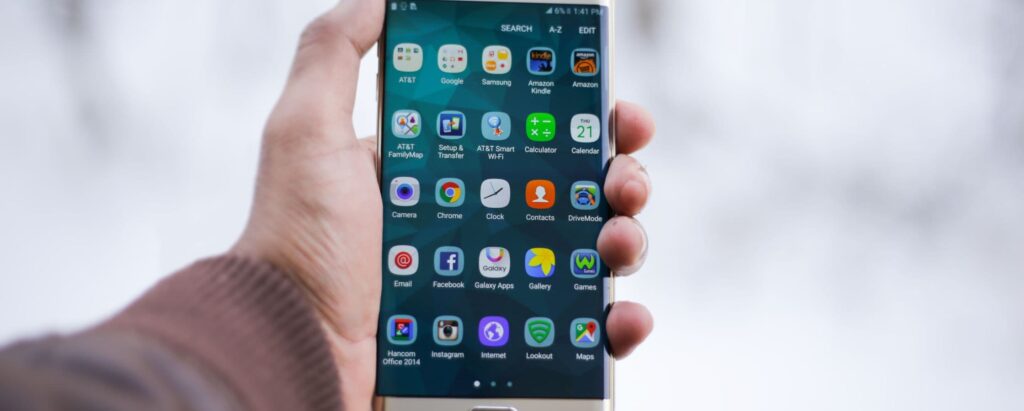 These are 31 of the best highest-paying apps that anyone can start using today. You can download one or more of these apps right now and start earning cash straight away.
To make things easier, I've put these apps into categories. Cashback, freelancing, lifestyle, selling, and survey and Get-Paid-To sites. The more apps you use, the more you earn, but you may find picking at least one from each category is the best way to get started.
Cashback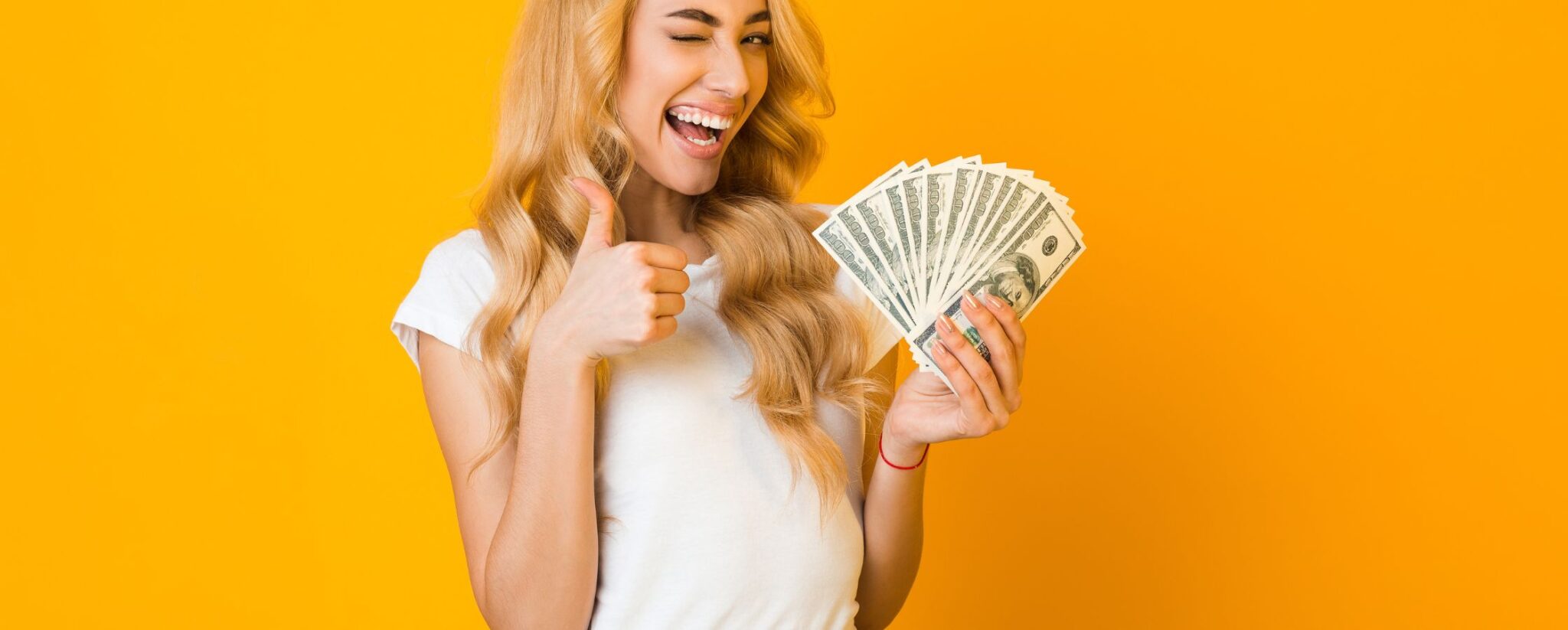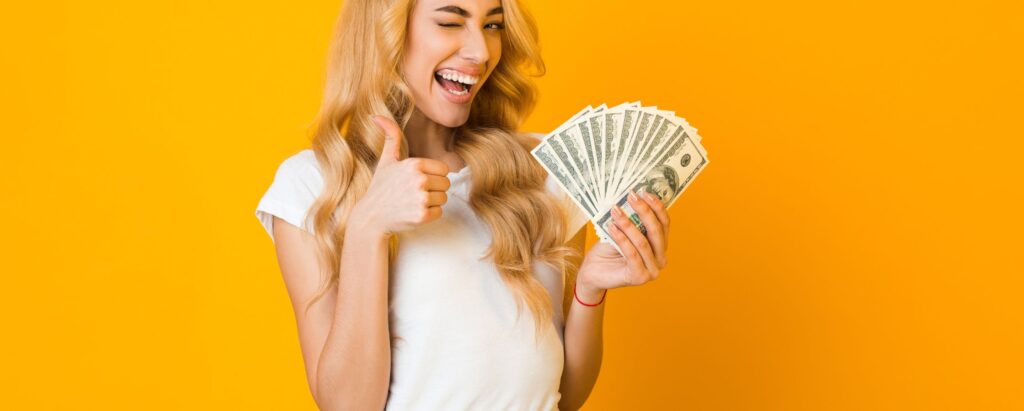 If you're searching for passive income ideas, then signing up for a cashback program is an easy way to make money online.
Cashback sites work like this. Retailers pay the cashback site a commission for sending customers to their store or website. That commission is shared between you and the cashback site.
If you're looking for a reliable passive income app, then these cashback apps could be the best money-making app for you.
Ibotta
Ibotta is a survey app that makes it easy to earn money just for shopping online like you normally would.
When shopping online, you can access hundreds of top retailers via the Ibotta app and get paid cash back. If you go shopping in-store, then all you need to do is upload your receipt using the Ibotta app and you can claim your cashback. Just check the app first to make sure the retailer is eligible.
You can withdraw your earnings to your bank account, PayPal, or as free gift cards. To make a withdrawal, you must have earned at least $20 in cash or $25 for a gift card.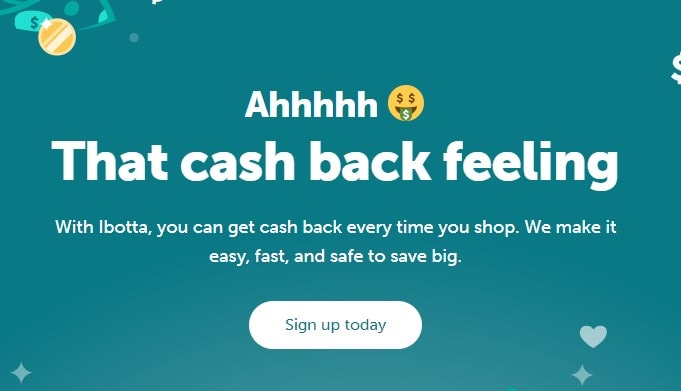 Ibotta offers a free mobile app that is available on both the Play Store and App Store. Plus, you can download the Ibotta browser extension. That way, whether you are on mobile or desktop, you can always get those sweet cashback offers.
Rakuten
Rakuten pays users for shopping as they normally would. How awesome is that? For buying things that you would any way you can get paid.
To earn cashback, eligible purchases can be made either online or in-store. All you need to do is join Rakuten. The good news is membership is free. Plus, right now, Rakuten is giving new members a $10 sign-up bonus.


When it's time to cash out your earnings, you have two options. You can request a check or cash to be paid directly to your PayPal account. Payments are made every 3 months.
Mobile users can download Rakuten on the App Store or Play Store. There is also a Rakuten browser extension to keep you connected to those cashback deals when browsing on your desktop.
Dosh
Dosh is a unique cashback app because once you've set everything up, you don't have to do anything else. The app does all the hard work for you. You don't have to remember to upload receipts or log in to claim cash back.
How does Dosh work?
First, you must download the free Dosh app from the App Store or Play Store. Once you've downloaded Dosh, the next step is to add your credit and debit cards.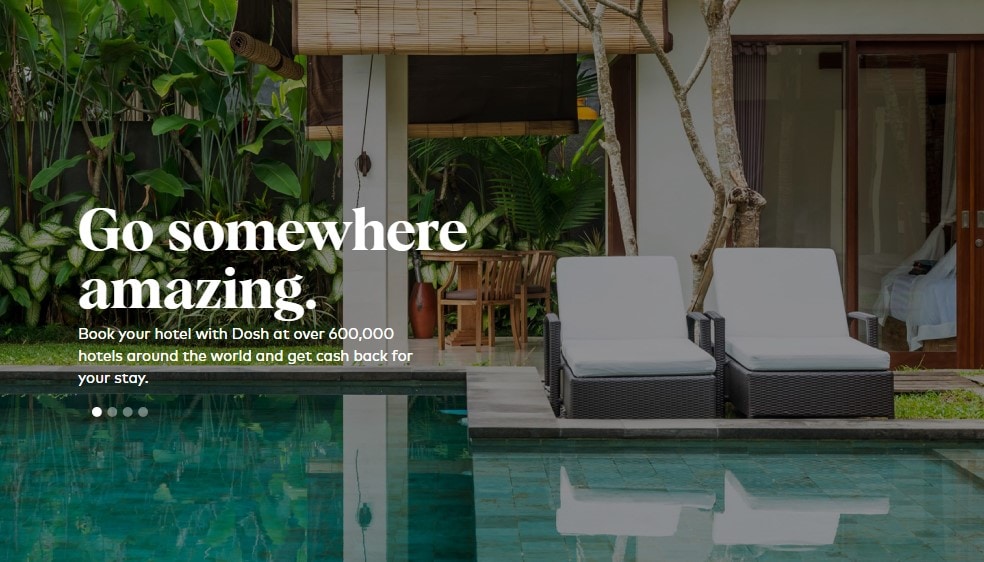 Now the neat part. Every time you make a purchase at a participating retailer using your linked card, cashback is automatically added to your Dosh account. With more than 10,000 eligible retailers, you can be sure that many of the purchases you make will earn you something.
If you like to travel, then you'll be pleased to learn that over 600,000 hotels worldwide pay cash back. Check Dosh when booking a trip to see if an eligible hotel is at your destination.
Once you've earned at least $25, you can withdraw your money. Earnings can be withdrawn to a bank account, PayPal, or Venmo.
Trim
How cool would it be to have your very own personal finance assistant? Even cooler is if their only goal is to save you money!
That's exactly what Trim is. The Trim platform does all the hard work for you of negotiating bills to save you money. According to Trim's own data, members save an average of $620.
The bills that Trim can help you save money on include:
Cable, internet, and phone
Finding and canceling unwanted subscriptions
Medical bills
Interest rates and bank fees
Now you may be worried about how much a service like Trim costs. There must be a catch, right?
Great news. Trim is completely free to join. If Trim doesn't save you any money, then there are no charges at all. The only charge will be on savings made in the first year. Trim will charge 15% of the total savings made in the first year.
Drop
Drop is a rewards app that gives out lots of rewards just for shopping as you normally would. Every time you make a purchase at a participating retailer, you are awarded points.
Bonus points can be earned by completing other tasks. Playing games, answering surveys, and having limited-time points boosts all give you extra points.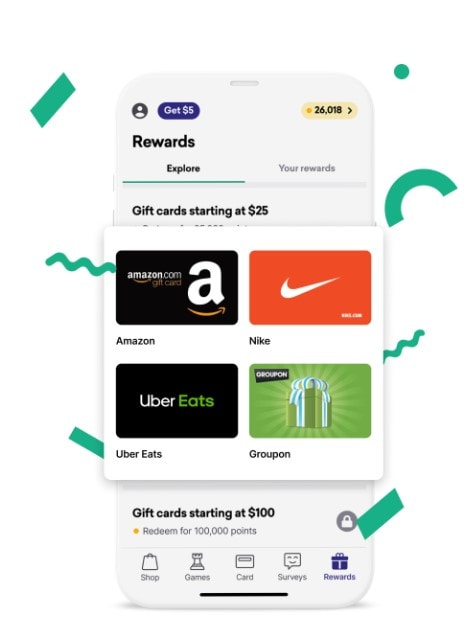 Points can be exchanged for a variety of rewards. Once you've earned at least $25, then you can request a gift card from a long list of big brands, including Amazon.
You can also invest your points into crypto with a choice of either Bitcoin or Ethereum. Donating your points to good causes is another option you can opt for if you're in a giving mood.
Drop can be downloaded from the Play Store or App Store. There's also a browser extension for Chrome, Firefox, and Safari.
Fetch Rewards
Fetch is a rewards app that gives you points for uploading a receipt from any store or restaurant. That means the earning opportunities are unlimited!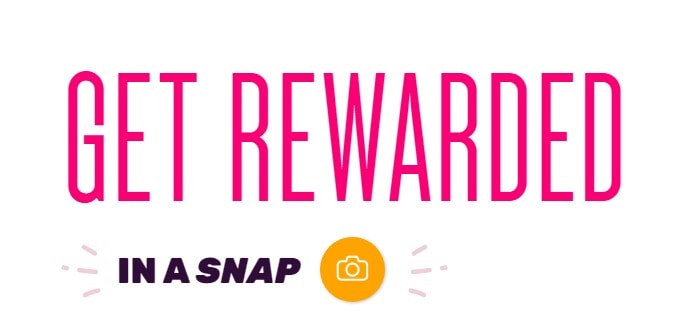 The free Fetch Rewards app can be downloaded on the Play Store or App Store.
Once you've created your free Fetch account, then you can start scanning your receipts. Every time you scan, you are awarded points. Bonus points can be earned for redeeming special offers, referring friends, buying popular brands, and uploading eReceipts.
Points can be redeemed for gift cards or even cash. The first time you cash out must be for a reward of at least $10. Once you've made that first claim, then you unlock the option to cash out for as little as $3. That's amazing when times are tough and you need cash fast.
Freelancing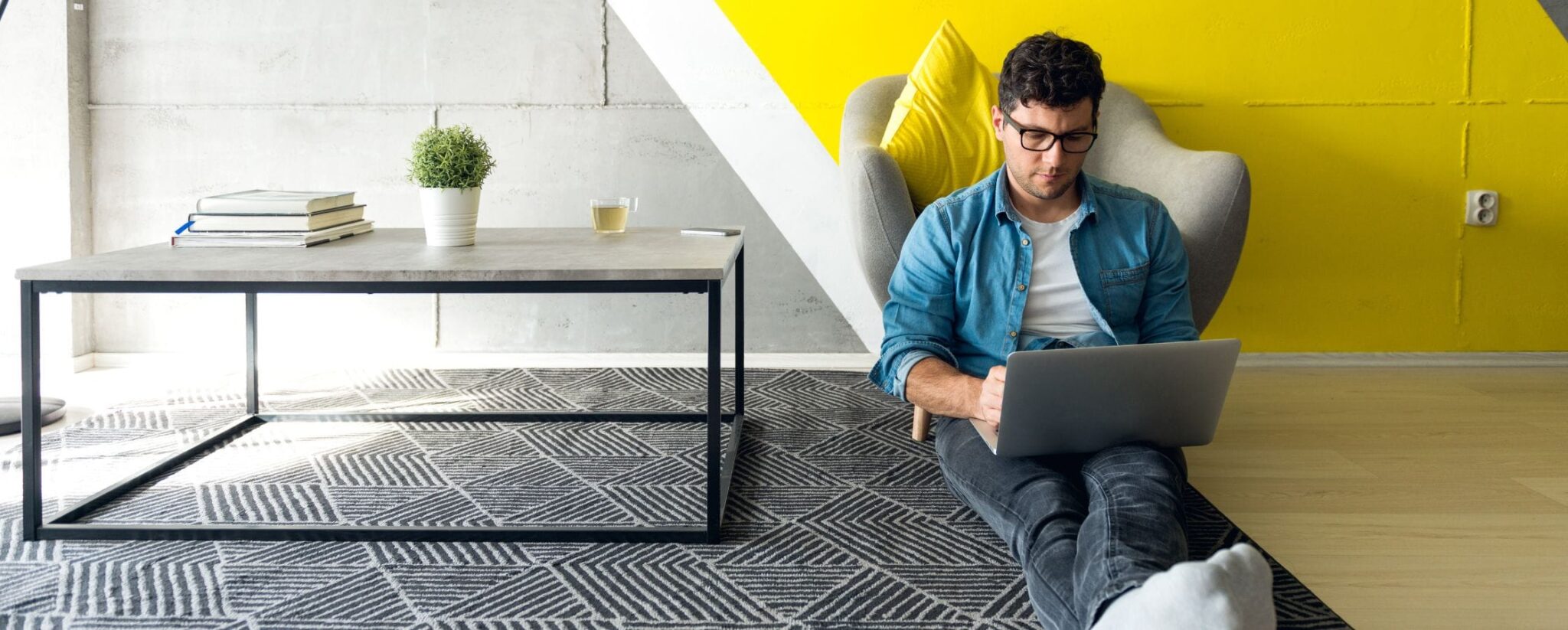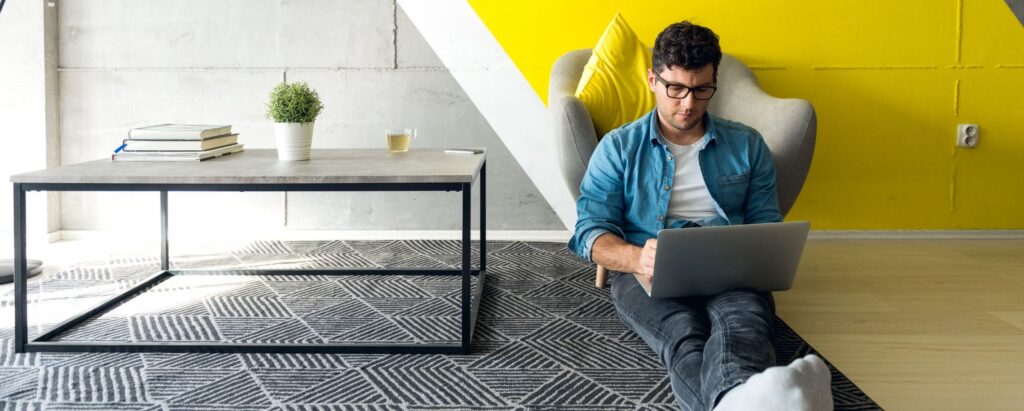 Freelancing isn't easy, but once you've established yourself, then you can reap the rewards. Extra money, setting your own schedule, and freedom to work anywhere are a few of the best reasons to freelance.
Businesses pay real money to freelancers that offer a skill they need. Writers, designers, coders, and more can all work freelance. To get started, check out these top freelancing platforms.
Upwork
Upwork is a freelancing platform that connects freelancers with businesses seeking a particular skilled worker. Contracts may be for one job only or be for ongoing projects. Many freelancers around the world have built full-time careers based on jobs found via Upwork.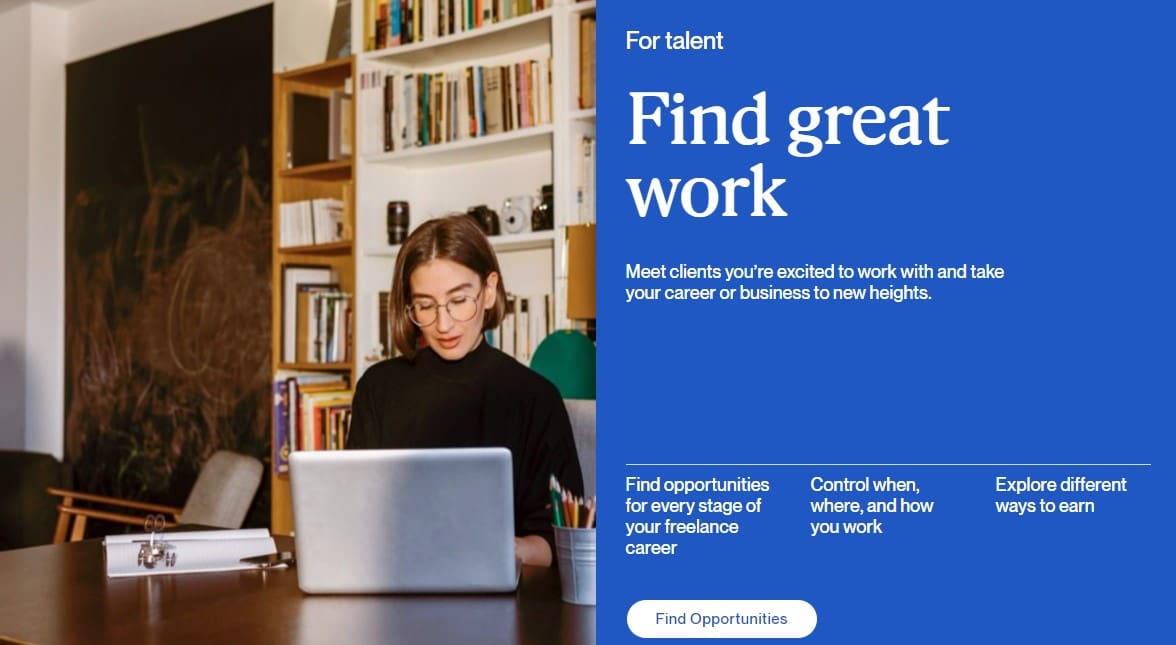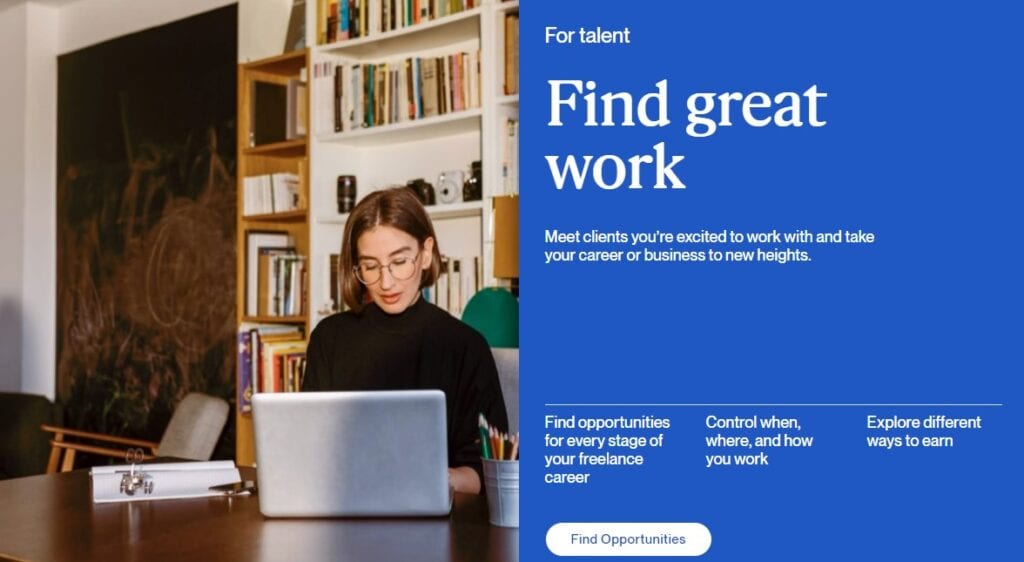 If you already have a job, then freelancing can be a great way to supplement your income. That's because you get to set your own schedule and can fit work around your existing commitments.
Industries that recruit on Upwork include:
IT
Design
Sales & Marketing
Writing
Customer Support
Accounting
Legal
Engineering
Whatever your skill sets may be, there is a high chance you can turn it into a freelance career on Upwork.
Rover
Dog and cat lovers will be delighted to learn that you can get paid for looking after these amazing pets.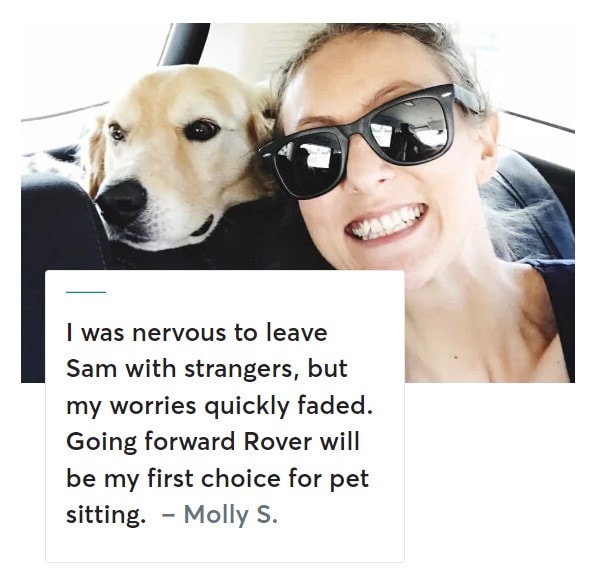 Rover connects pet owners with responsible carers that will take care of their pets. Services offered include:
Dog walking
Pet sitting
House sitting
Doggy daycare
Drop-in visits
To get started, create your free Rover account. You have full control over everything, including your availability, prices, and services.
You will be required to pass a background check. Once you've done that, you can start getting paid directly to your bank account.
Fiverr
Fiverr is a freelance marketplace that allows you to capitalize on your skills by selling gigs. On Fiverr, you can offer gigs from as little as $5 right up to $10,000.
Anyone can join the free Fiverr freelance community. All you need to do first is decide what freelancing skills you can monetize.
There are endless options on Fiverr, including:
Graphic design
Marketing
Writing
Programming
Animation
Video editing
Voice over work
One reason many freelancers choose to work on a platform like Fiverr is they handle payments for you. That means you don't have to chase clients for payment.
Fiverr takes the money from the client, then once the order is complete, the payment is released to you. Payment options on Fiverr are flexible. You can get your money via PayPal, direct deposit, or Payoneer.
Task Rabbit
Task Rabbit is a freelance marketplace that connects people needing help with a small job or errand to Taskers that can do the service for them.
Services you can get paid for on Task Rabbit include:
Furniture assembly
Handyman
Yard work
Help moving
Grocery shopping
Painting
Lawn care
Essentially, anything a person can't do themselves, they can pay a Tasker to do for them. That means you are not limited to only one job. You can offer your services for as many types of jobs as you can do competently.


To get started on Task Rabbit, you must create an account. Please note that a $25 registration fee applies in some cities. Once you've confirmed your identity and qualifications, it's time to start getting jobs.
A great reason to become a Tasker is that you have full control over your schedule and pricing. That means you can work as much or as little as you like.
All payments are made via direct deposit. When registering, you must provide valid banking information.
Instacart
Instacart is a grocery picking and delivery app. If you're over 18, have a vehicle, and have a smartphone, then you can start working immediately.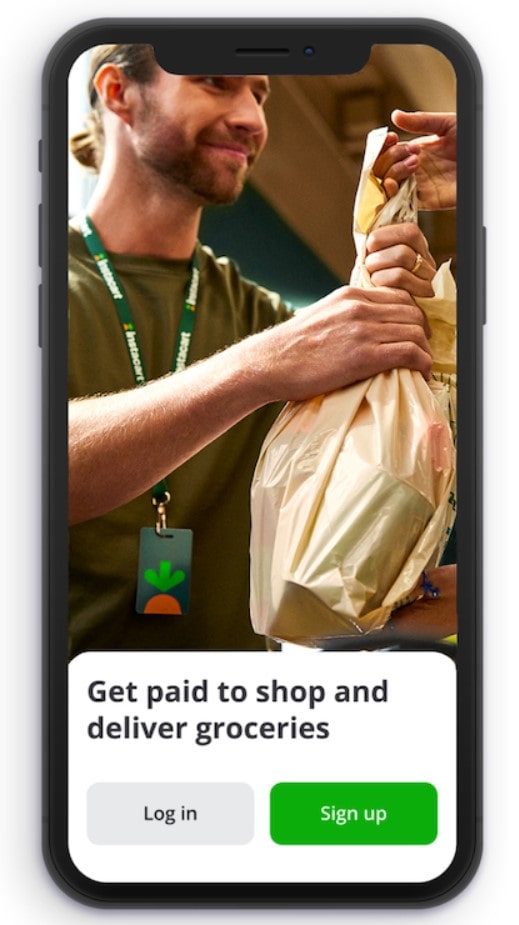 To get started, you must download the shopper app and pass a background check. Instacart is available on both the Play Store and App Store.
You can then choose to work as a full-service shopper or an in-store shopper. Full-service shoppers will pick up all groceries and deliver them to the customer. In-store shoppers pick up the groceries in-store, ready for the customer to collect.
Earnings are determined by location and how many orders you complete. Full-service shoppers are paid per order and can work as much as they like. In-store shoppers are paid per hour and can work up to 29 hours per week.
Uber
If you have a reliable vehicle, then you could start using that to earn extra income. Uber is a platform that offers drivers the chance to earn for delivering people or food.
Drivers can work anytime they want, anywhere in the United States. Setting your own schedule means no overbearing boss or annoying colleagues to ruin your workday. Simply use the Uber app to start and stop work when you want to.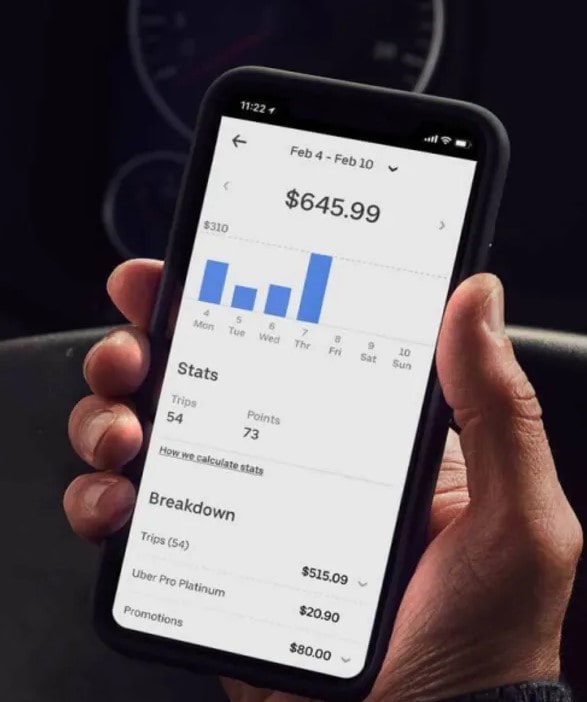 To be accepted as a driver, you must meet the following criteria:
Hold a valid driver's license with 1 year of driving experience
Pass a background check
Insurance if using own car
Meet the minimum age requirement for driving in your city
Proof of residency
These are the rules to becoming an Uber driver, but if you want to deliver food, there are fewer requirements. Food delivery drivers don't need to pass a background check or provide proof of residency.
HyreCar
Don't own a vehicle? Rent a qualified car for any rideshare or delivery service.
✅ Daily Rentals
✅ Commitment Free
✅ Insurance Provided
✅ Uber, Instacart, or Postmates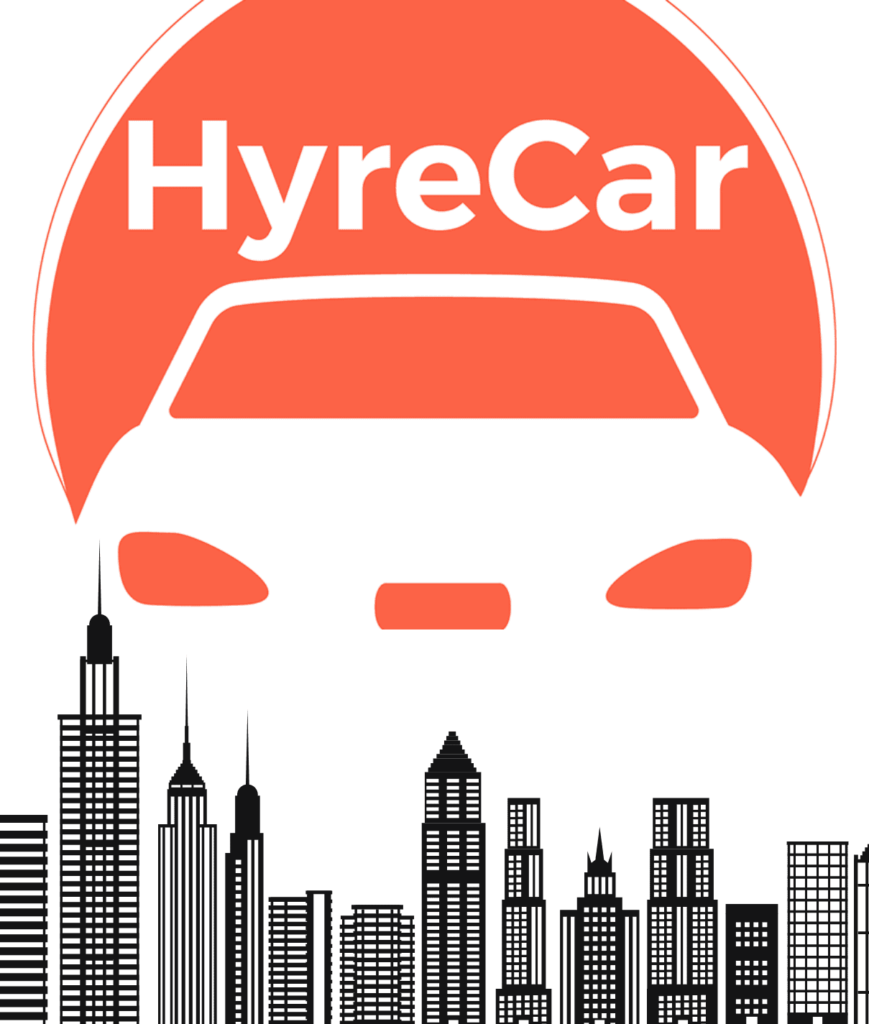 However, if delivering food using a bike, you must be at least 18 and have a government-issued ID.
User Testing
Are you comfortable recording yourself either by audio or video? If you are, then User Testing could be just the opportunity you're looking for.
Businesses of all sizes need feedback from users of their websites and apps. That means they will pay people to test them and provide honest opinions.
You do not need any training to become a tester. Anyone can sign up and start testing.
Jobs can be taken right on your mobile device. Tests typically take about 20 minutes and involve following a list of instructions. During the test, you are required to record yourself performing the actions and voicing your opinion.
On qualified completion of the test, you get paid an average of $10 per test.
Lifestyle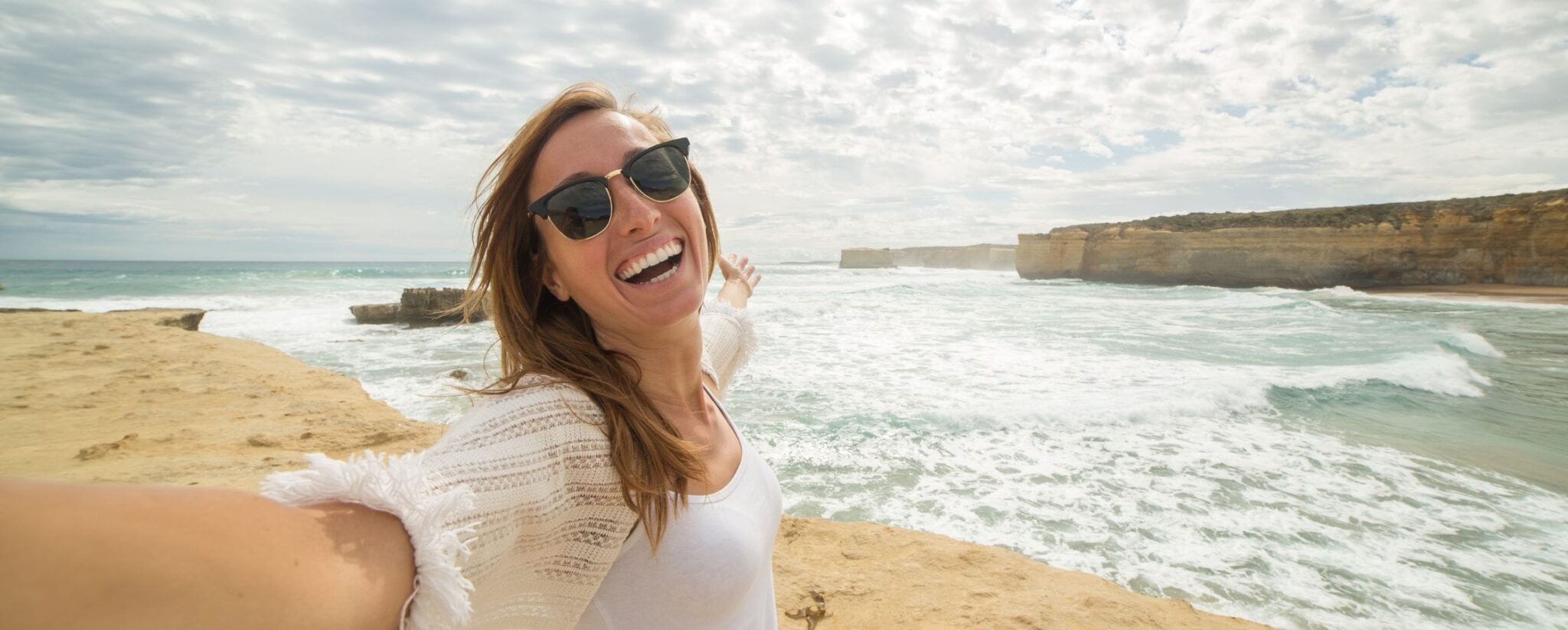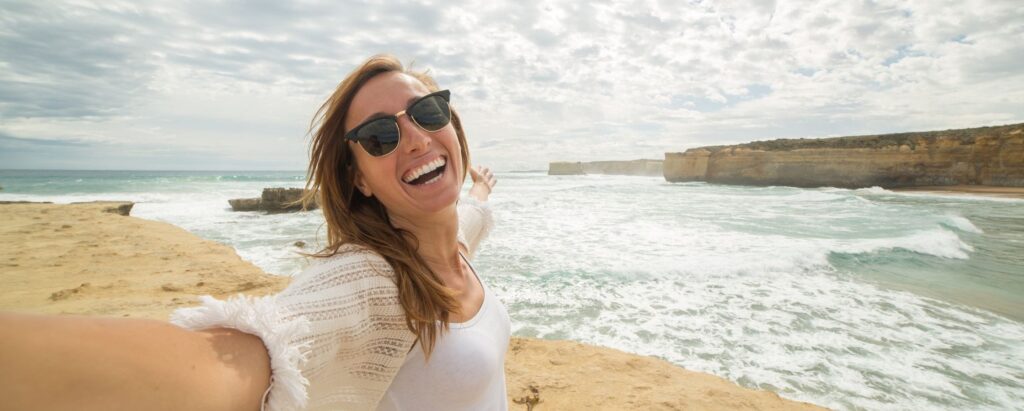 Lifestyle apps cover a wide range of topics. Fitness, beauty, investing, and driving are a few of the topics that a lifestyle app may let you monetize.
Conversationally
Owners of an Amazon Echo or Google Home Device could be earning up to $100 a month. By joining Conversationally and talking to your smart speaker as you normally would, you can get paid.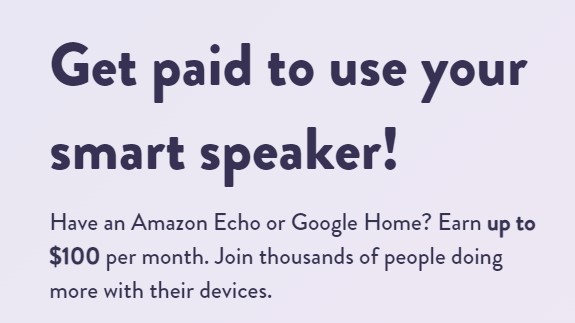 Conversationally is only available as a Chrome extension or Android app. Provided you speak to your device at least 5 days a month and keep your account linked, then you can earn up to $100 straight to your PayPal.
There are also chances to earn extra money from referrals, surveys, and sweepstakes.
Acorns
Building an investment portfolio sounds like something rich people do. However, these days there are lots of innovative investment platforms that make it easy for anyone to invest. Even with small amounts of cash.
Acorns is the best app for anyone wanting to start investing. The technology works by linking your credit card and debit card, then investing using a process known as Round-Ups.
For example, you might spend $2.70 at the store. Round-Ups will make that $3 and invest the $0.30 into your Acorns account.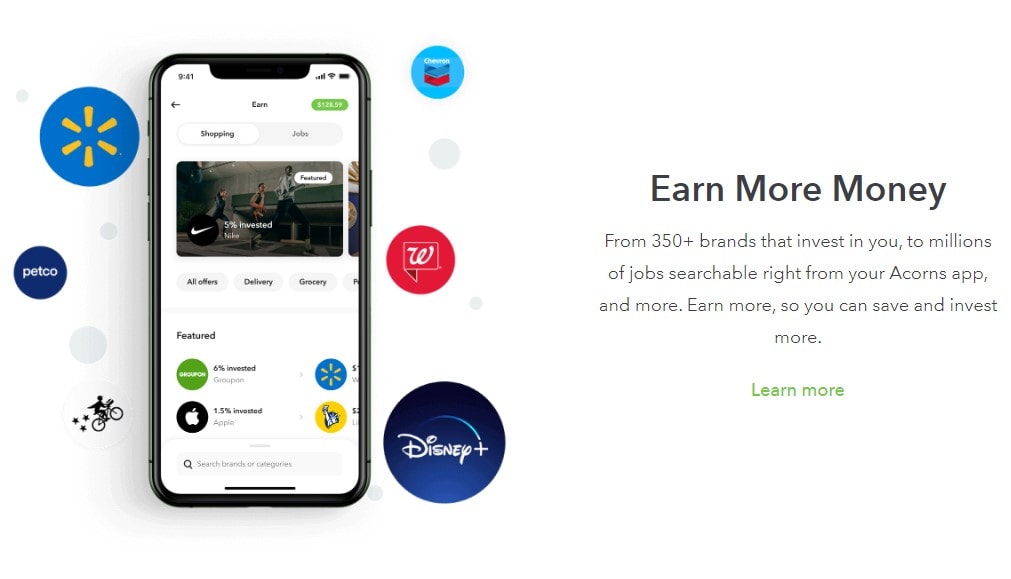 You may think investing small amounts won't add up to much, but you'd be wrong. If you regularly invest any amount of money, that money will grow.
All you need to do is create your Acorns account, complete your profile, and you will be matched with an investment portfolio that's right for you. Then you can sit back and watch your money grow. Using investment platforms like Acorns is a fantastic way to build a passive income stream.
If you choose to get an Acorns debit card, then this can be linked to either Apple Pay or Google Pay.
DoorDash
DoorDash is an online food delivery app that hires drivers (called Dashers) to deliver food and restaurant orders. You can sign up for free and use your car, scooter, or bicycle to start delivering.
Delivering for DoorDash is a popular side hustle. You have total flexibility in choosing when, where, and how much to work.
As the job involves driving and delivering food, there are some requirements you must meet. They are:
Must be 18 or older
Can use any car, scooter, or bicycle
Must hold a valid driving license
US workers must provide a Social Security number
Must consent to a background check
If you can pass all these requirements, then you can start working for DoorDash almost immediately.
Dashers get paid weekly via Direct Deposit. Payments cover all deliveries made for the previous week up to Sunday at midnight.
If you need cash fast, then you can pay a small fee (currently $1.99) to get your earnings paid out that day.
M1 Finance
The M1 Finance super app has been designed to let users invest, borrow, and spend commission-free.
Investments in M1 Finance are customizable according to your risk profile and investment strategy. Once you've set everything up, then the process is automated.
Your money will be invested intelligently to build wealth for the long term. This can all be done using your smartphone.
Investing in M1 Finance is an attractive proposition thanks to the fact they do not charge any management fees. There are no commissions, platform usage fees, or fees to make a withdrawal or deposit from your linked bank account.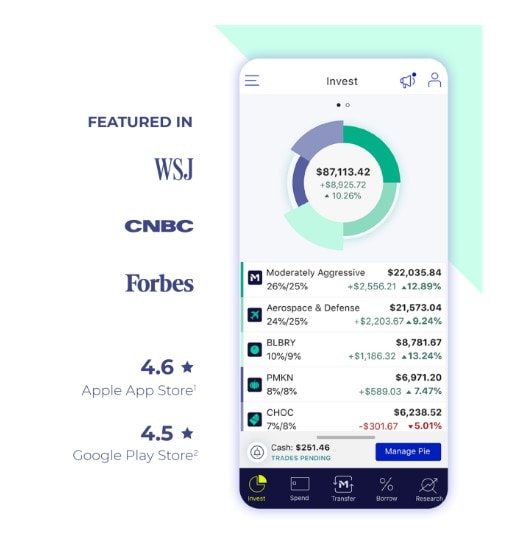 Does that mean there are no fees at all? M1 Finance does charge fees for additional services, but these are optional. If you're just investing, then you can keep far more of your money.
You can download M1 Finance for free right now on the Google Play Store or App Store.
Groundfloor
If you want to build wealth, then a diverse investment portfolio is one way to do that. Investing in real estate is a great addition to any investment portfolio.
Groundfloor is a high-yield real estate investment platform. You can start investing on the platform for as little as $10. That's great news if you don't have much spare cash right now.
To date, members have earned over $12 million in interest.
To get paid, you must provide your bank account details. All payments are made securely straight to your account. Groundfloor protects your data using AES-256 encryption, which is the same high level of security used by banks.
HealthyWage
Here's a not-so-fun fact. 1 in 3 adults in the United States is overweight, with 2 in 5 adults classed as obese.
People try many strategies to get those pounds off from diets, walking a charity mile or exercising. Yet many people struggle to get their weight down.
To help meet their weight loss goals, the HealthyWage fitness app was launched to provide incentives for achieving your weight loss target. That includes the potential to earn as much as $10,000.
The process is simple. Start by using the HealthyWage calculator to work out your weight loss goal. The calculator asks for the following personal data:
How much weight do you want to lose
How long it will take you to lose the weight
How much do you want to bet a month
Once you've answered these questions, you will be told what your prize could be. Here's an example. I've entered a weight loss goal of 100lbs, and it will take me 12 months to reach my goal; and I bet $50 a month.
The prize calculator says I could win up to $1868.
If I accept this challenge, then I must pay $50 for 12 months. That's a total of $600, but if I hit my goal, I will win a cash reward of up to $1868. A potential profit of $1268!
HealthyWage not only helps you get healthier but gives you the chance to win free money.
What if you don't hit your weight loss goal?
First, well done for trying, and you can always try again. HealthyWage will keep your money which helps fund cash prizes for other contestants.
Truebill
Truebill is an innovative platform that was created to help members save money. To do this, Truebill works hard to find savings on bills, unwanted subscriptions to cancel, and other money-saving measures.
Since starting its mission in 2015 to save consumers money, Truebill has saved over 3.4 million members more than $245 million.
To help save you money, Truebill tracks your subscriptions and cancels any that are no longer needed.
Failure to pay bills on time can mean late fees and interest charges. Thanks to Truebill, you will never be late on a bill again. Not only does Truebill help you pay bills on time, but it also negotiates them to get the lowest rates possible.
Other essential Truebill features are:
Tracking spending
Smart savings to help you reach your savings goals
Access to credit report and alerts to changes
Budgeting help
All these amazing financial tools in one place can help you achieve your financial goals.
Truebill can be downloaded for free on the Play Store or App Store.
Selling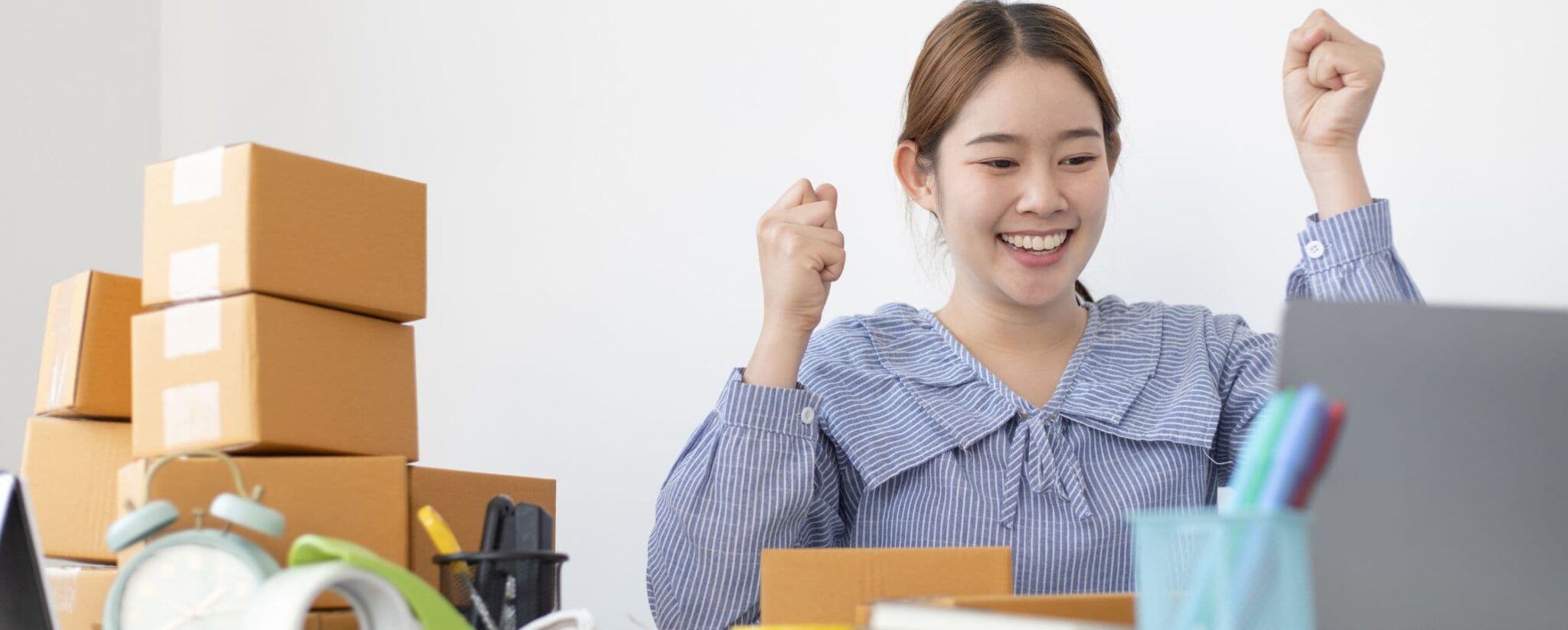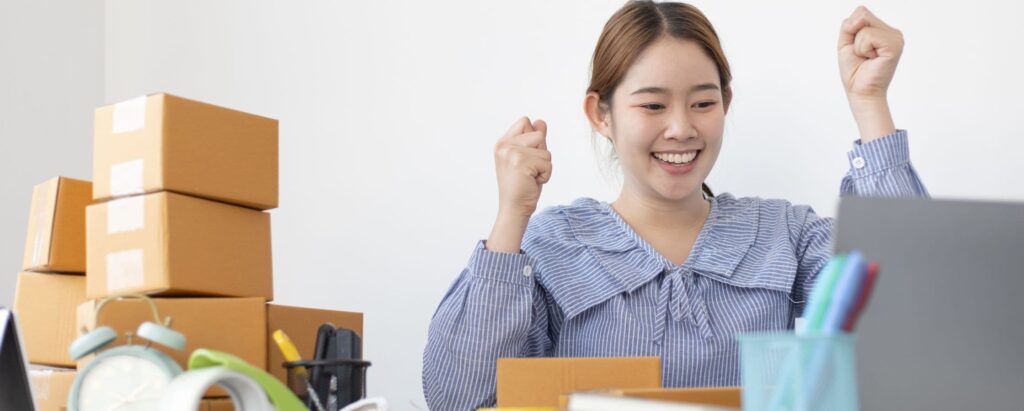 Selling stuff is one of the oldest ways to make the best money. If you need cash fast, then selling items you no longer need is often recommended.
Thanks to the internet, there are more ways than ever before to sell stuff. It also means access to a worldwide audience of billions.
Have a look now at some of the highest-paying apps for selling stuff.
Decluttr
Decluttr is awesome because not only can you get rid of all that stuff you no longer need, but you get paid!
What can you sell on Decluttr?
Tech including mobile phones, kindles, and tablets
Books
CDs, DVDs, and Blu-rays
Video games and consoles
Selling your unwanted items on Decluttr is super easy. First, you can get an instant valuation for FREE either on the Decluttr website or app. Valuations are locked in for 28 days. That gives you time to check other offers.
If you're happy with the offer, it's time to put all your stuff in a box ready to send to Decluttr. You will be emailed a FREE shipping label that you must print out and stick on the box.
Now all that's left to do is drop off your box at the nearest shipping location. Once Decluttr have received your items, they will be checked by experts, and payment will be made. Payments are usually made the day after the items are received.
You can accept payment by PayPal or direct deposit. If you're feeling generous, then you can donate the money to charity.
Easy right? Head to Decluttr now to create your free account and sell your stuff.
Foap
Do you fancy yourself as a budding Annie Leibovitz? The world-famous photographer is probably best known for capturing the last photo of John Lennon that was later featured on the front page of Rolling Stone magazine.
Thanks to smartphone technology, we all have high-quality cameras in our hands every day. Not only can we take epic pictures, but most phones include editing tools to make them even better.
Introducing Foap. Users of Foap buy photos and videos that are submitted to the platform. Anyone can create an account and start uploading content.
When a user buys your photo or video, you get paid!
To make the most money on Foap, look out for missions. These missions require a specific photo or video. If you can provide it, some missions pay up to $1000.
Raise
Do you find as you get older, people aren't sure what to gift you anymore, so you end up getting gift cards most of the time?
No doubt you've got a drawer at home with at least a few unused gift cards in them.
Raise aims to solve two problems. First, it lets you get cash for those unwanted gift cards. You can use that cash for something you want. It also means that gift cards are not going to waste anymore.
Selling gift cards on Raise is simple. List them for sale on Raise and once they're sold, collect your money. Payments are made via Direct Deposit or PayPal when a sale is completed.
It's free to list your gift cards for sale on Raise. A 15% commission is deducted from the selling price when a sale is completed.
Raise can also be a great way to save money. That's because you can buy gift cards on the platform. If you're planning a purchase, then it may be possible to buy a gift card that saves you money on that purchase.
Poshmark
Poshmark lets you make quick cash by selling your unwanted clothes in just a few clicks. You can download the Poshmark app on both the Play Store and App Store. Using your phone, take a few quality pics, and list your items for sale.
You will be provided with a pre-paid, pre-addressed shipping label. Simply print it off and stick it on the box, ready for shipping. Boxes can be collected from your home for free or shipped from any USPS mailbox.
Fees on Poshmark are extremely straightforward. Sales under $15 incur a flat fee of $2.95. For any sales over $15, Poshmark takes a 20% commission.
Recommended: Best Selling Brands On Poshmark
Surveys & Get-Paid-To Sites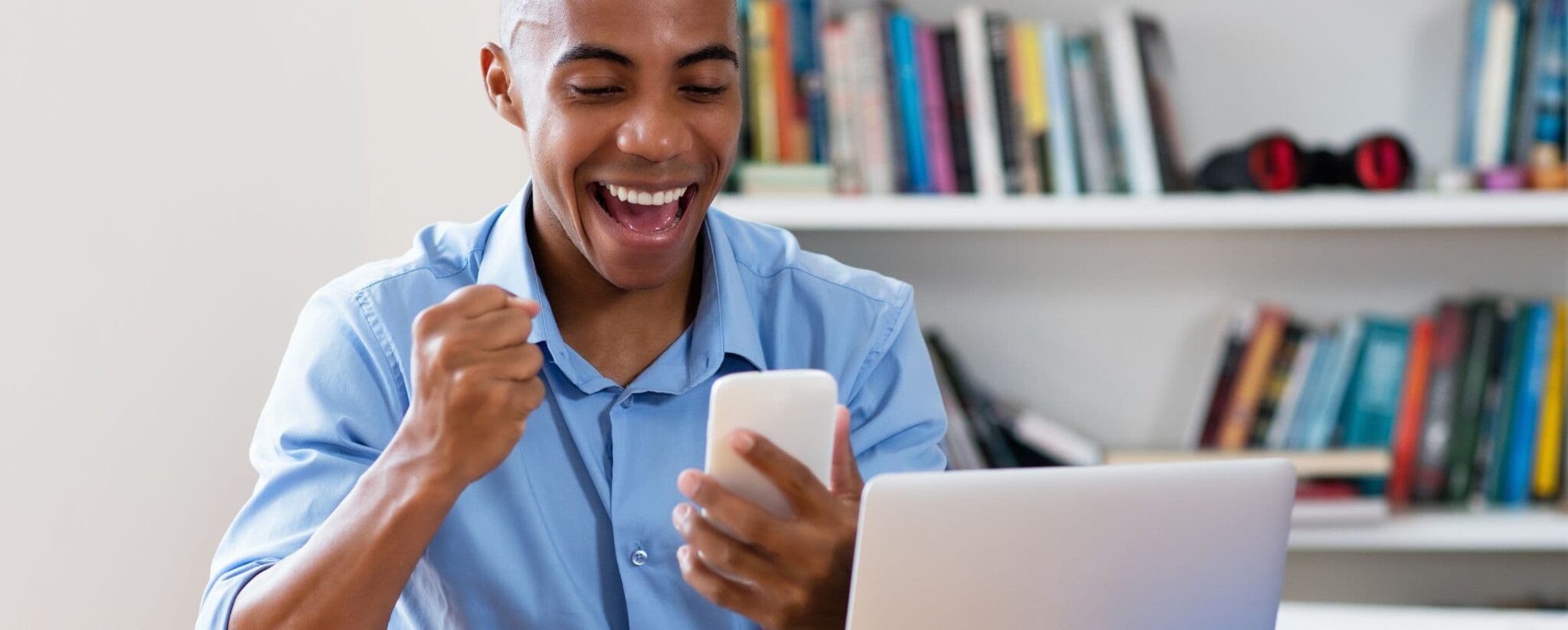 One of the earliest ways to make money online was by answering surveys. In time, completing other simple online tasks has increased your online earning opportunities.
There are a lot of Survey and Get-Paid-To sites out there. This essential list of the top survey sites is a great place to get started.
Swagbucks
Swagbucks is one of the web's premier Get-Paid-To sites. Members collectively earn millions of dollars every year, with some individuals reporting earnings of more than $1000 a year.
Once you've created your free Swagbucks account, it's time to start earning Swagbucks points.
To earn points, you can:
Answer surveys
Sign up for special offers
Complete web searches using the Swagbucks search engine
Play games
You can also earn cash back, exclusive offers, and coupons from over 1500 retailers. That includes big brands like Amazon, Target, and Walmart.
Join Swagbucks for free now and get a $10 bonus. You can use Swagbucks on the go by downloading the free app from the Play Store or App Store.
A great reason to use Swagbucks is if you need cash fast, you can withdraw as little as $5. Earning $5 can easily be done in one day. To redeem your rewards, either claim a gift card for a retailer of your choice or take PayPal cash.
Inbox Dollars
Inbox Dollars is a Get-Paid-To site that has rewarded members with over $80 million in cash rewards.
Members of Inbox Dollars earn cash for completing a variety of easy tasks.
Completing surveys is one easy way to earn. These surveys can be completed anywhere, and some pay as much as $20. Playing games is the next option to earn cash. Mahjong Solitaire, Monkey Bubble Shooter, and Outspell are just some of the top games you can earn money for playing.
Another way to earn easy money is simply by reading emails. You will receive tailored offers and get paid for every one you read. Bonus cash is awarded if you sign up for the offer.
You can also earn cash back for shopping online. Plus, exclusive coupons and offers are just for you.
Inbox Dollars is free to join, and if you sign up now, you get a free $5 welcome bonus. When you're ready to get paid, you can claim PayPal cash or a gift card for leading retailers like Amazon.
Survey Junkie
Survey Junkie pays users in exchange for their honest opinions about a variety of topics.
Accounts are free to set up, and you earn points for every survey completed. Make sure to complete your profile in full; that way, you get surveys that are matched with your interests.
Once you've earned enough points, then you get your cash. Payments can be taken as PayPal cash or a gift card.
Mistplay
How would you like a side hustle app that pays you for playing games? Thanks to Mistplay you can now do exactly that.
The Mistplay app is only available on the Google Play Store. Sorry Apple fans.
Once you've downloaded the app, you can start earning rewards. Playing games, making in-app purchases, and playing for extended periods of time all build up your rewards faster.
Rewards can be redeemed as PayPal cash or gift cards for big-name retailers, including Amazon, Starbucks, and the Google Play Store.
To date, Mistplay has paid members over $23 million.
Recommended: Mistplay Review: Worth It?
MyPoints
MyPoints is one of the oldest reward sites on the web. Starting way back in 1996, the platform continues to excel at rewarding users for completing various tasks.
To get started on MyPoints, you can create an account for free. New members can receive a $10 welcome bonus.
Once you're in, it's time to start earning points.
First, you can earn points at more than 2000 participating retailers for every purchase made. That includes all the big names like Amazon, Walmart, Best Buy, and Home Depot. Not only do you earn points, but you can score some exclusive coupons, sales, and promo codes.
Further points can be earned by answering surveys. Businesses want to hear from real people about their interests and shopping habits. All this data is valuable to them, which means you get paid.
Extra points can be earned by watching videos, playing games, and reading emails.
Points can be cashed out at any time for either gift cards or cash straight into your PayPal account.
Pinecone Research
How would you like to shape the products and services of the future? Pinecone Research pays consumers to test products, answer surveys, and participate in other offers.
In exchange for your honest opinions, you earn real cash.
For every study you complete, you are awarded points. Once you've reached the payout threshold, then you can redeem your points either as a gift card or cash paid via PayPal or check.
Branded Surveys
Branded Surveys offer members the chance to earn money for giving their opinions. You can earn by answering surveys, joining online focus groups, reviewing products, and watching videos.
To get started on Branded Surveys, you must create your free account and complete your profile. Completing your profile in full will mean you get more surveys to do based on your eligibility.
Once you've earned at least 500 points ($5), it's time to cash out. Cash withdrawals can be made to PayPal, or you can request a gift card if you prefer. There is also the option to donate your earnings to charity for those of you feeling generous.
Things You Should Look Out For In Highest Paying Apps
When choosing the highest-paying apps for your smartphone, there are a few things you should consider.
Payout Methods
Most apps offer payout options of at least PayPal cash, gift cards, or direct deposit. However, some apps only use one payout method.
Check before signing up that the payout methods available are suitable for you. There's no point wasting your time earning rewards you can't use.
Sign Up Bonuses
Sign-up bonuses are a great incentive to join an app. Look out for these and make sure you complete any steps required to get your free money.
Some apps, commonly survey apps, also pay bonuses for completing your profile in full. Make sure when signing up you check for any bonus cash that can be earned just for completing these easy tasks.
Friend Referrals
Many sites run referral programs. This is a super-easy way to earn bonus cash. Posting links to your Facebook or Twitter can be a great way to get lots of extra dollars.
If you have a lot of friends and family, make sure to send them all a link too. Don't spam people, though, or you might annoy everyone.
Ease Of Use
When deciding which of these highest-paying apps you will use long-term, consider how easy you find it to use.
If you're going to be using an app a lot, then you don't want to use one that you find frustrating to use. The easier an app is to use, the more cash you're likely to earn because you will spend more time on it.
Scams
Internet scams are a big problem if you're not careful. All the apps on this list are legit. Your data will be securely held, and you can earn real cash.
Common signs an app may be a scam include asking for unnecessary personal information, credit card details, or other banking information that isn't relevant to the app you're signing up to.
To check if an app is legit, search for reviews from other users. Check the app information too. Is it brand new? Can you find contact details for the developers? Do they have a website as well?
All this information can help you figure out if an app is trustworthy or not.
FAQs
Recommended: The Best Finance Apps to Save, Invest, and Track Your Money
Highest Paying Apps