Disclosure: This post may contain affiliate links. If you click on a link I may make a small commission at no extra cost to you. You can read the full disclosure here.
Last Updated on February 5, 2023 by Chris Panteli
Awesome Side Hustle Jobs
You're looking for easy side hustle ideas to generate some extra cash?
I don't blame you, it's the perfect way to grow your wealth and alleviate financial pressures. I have been hustling for more money ever since I was 15 years old – and it still gives me a buzz to this day making money that isn't from my day job.
And that is what side hustling is all about. Anyone can just 'go through the motions' of day-to-day life, and plod along with their jobs. And that's fine. But if you want more from life and the financial means to do what you want, then you will need to earn extra money!
What is the easiest side hustle?
The easiest side hustle will totally depend on your skills, attributes, experience, and ability to adapt and try new things. Every money-making opportunity presents its own set of challenges – and what might work well for one person may not for another. This is why trying to align your side hustle with something you enjoy or are passionate about is a really good idea – although not vital – it can definitely make it easier for you.
Having a side hustle is definitely one of the best ways to achieve financial freedom. Maybe you have student loan debt that needs paying off, or you want to make an investment in real estate? Perhaps you have a business idea you've always wanted to explore, or you simply want to retire by the time you are 40 and enjoy spending time with your kids?
Either way, in this modern world, hustling your ass off while you can is a great endeavor, and I applaud you for taking the initiative. Taking a three-pronged approach to money is what we are all about at LifeUpswing – Make Money, Save Money and Think About Money in a way that gives you what you want…freedom!
So, here are 29 Awesome Side Hustle Ideas To Make Extra Money
Get $5 For FREE Right Now
Signup to the greatest rewards platform on the internet and earn a $5 welcome bonus…
Earn more with cashback on all your purchases, watching videos, playing games, and taking surveys. Some users can make an extra $200+ per month!!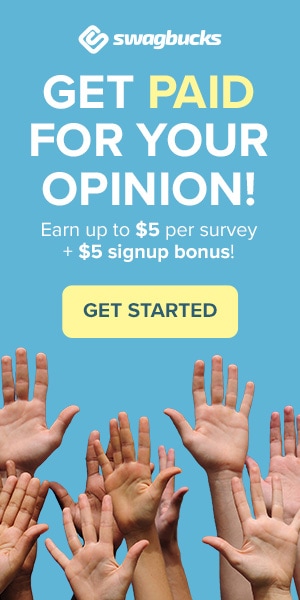 Easy Side Hustles
So, does such a thing as an easy side hustle exist?
Well, it really depends on your definition of easy, and your purpose for wanting to find a side hustle in the first place.
There are many side hustles that require a great deal less effort and time commitment than others. But the problem is they will usually deliver far less in terms of monetary compensation.
And there is nothing wrong with that. If you are just looking for a little bit of extra coffee money, then online surveys and lower-paying rewards apps are probably all you'll need. But if you want to make a significant impact upon your personal finances, then most of these side hustles will require time, commitment, and possibly some upfront capital.
But the rewards are well worth the effort.
Related: 33 Awesome Apps That Pay You (Money From Your Smartphone)
29 Easy Side Hustle Ideas
So now is the time to dive deep into this list of 29 side hustle ideas to start making more money. Remember, with every side hustle it's best to choose ones that naturally lend themselves to your preexisting skill sets and talents.
Doing this will make any of the side hustles you choose much easier, and more than likely, far more enjoyable.
It will also give you more of a fighting chance to accelerate your side gigs' performance and overall profitability.
1. Blogging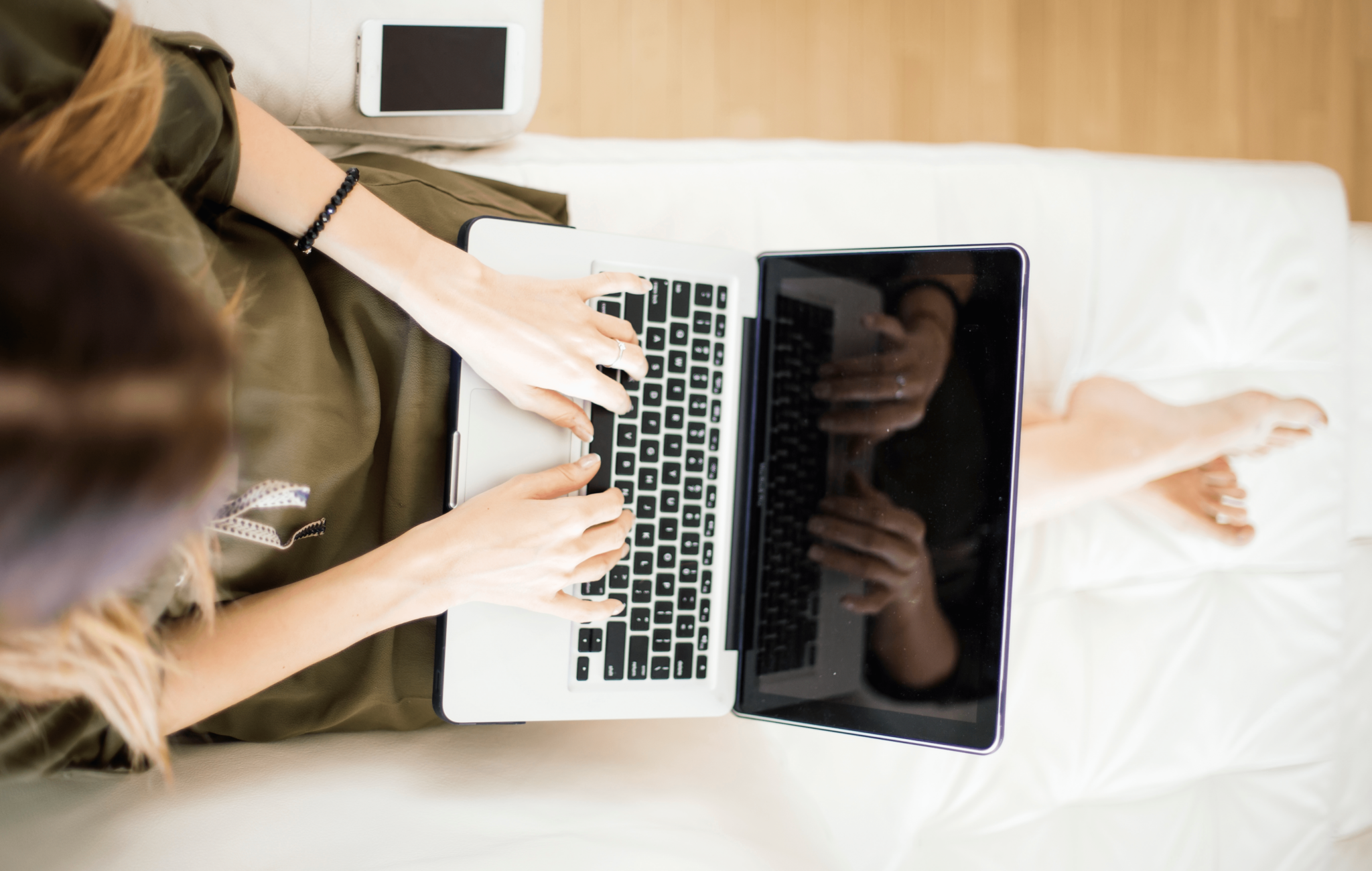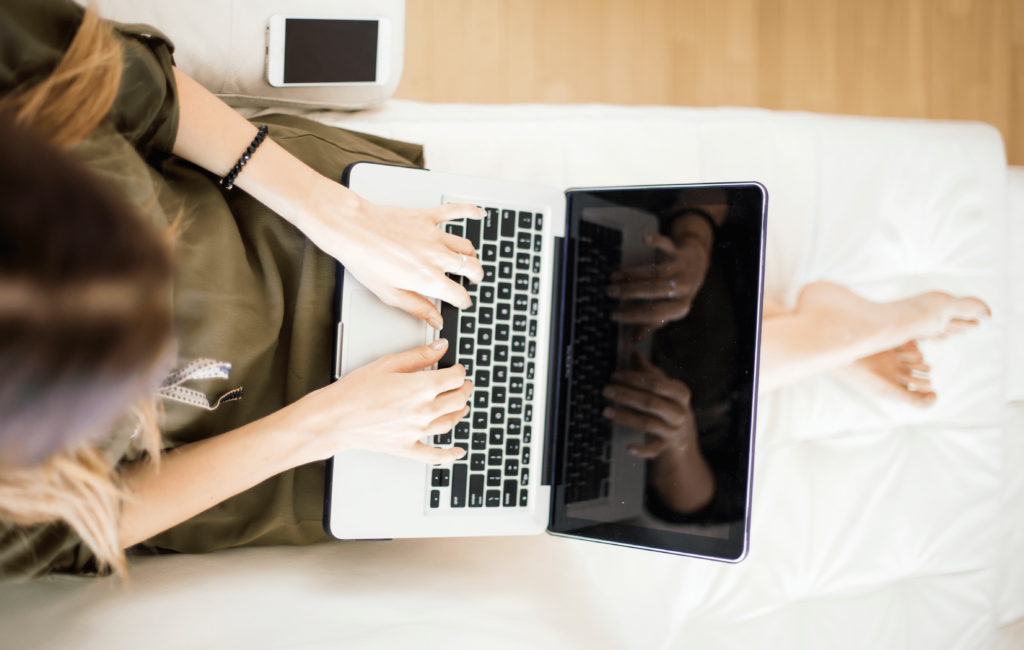 Starting a blog is easy and could be one of the most profitable side hustles out there. But just because it's easy to start doesn't mean it's easy to succeed. I don't say that to put you off, far from it in fact. I have loved every minute of my blogging experience and hope to one day transition it from a side hustle to a full-blown income-generating business.
The barriers to entry are really low so that means you can get set up and start producing content within hours. But, like any business, if you want to be profitable then you will have to master a number of skills and devote a lot of your time.
Start Your Own Blog
It's a great way to make money online and to win back your financial freedom. It's not easy, but then again, nothing good in life is! If you put in the work it can be extremely rewarding. So make sure you start your blog the right way, self-hosted, and on Siteground!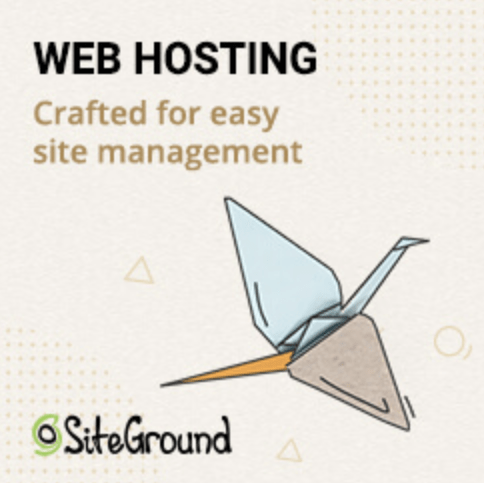 That being said, unlike many other industries the blogging world consists of many people willing to offer help and support to fellow bloggers. This makes it one of my top side hustles because the community of support is a real motivator. You can find a bunch of amazing bloggers in Facebook groups and ask questions and receive guidance.
The costs to start are low and the side hustle itself can be extremely lucrative. Although, for complete beginners, expect to commit a decent amount of time to learn the ropes and for income levels to start off relatively modest.
You can get your blog set up the right way by reading my guide: 7 Steps to a Self-Hosted WordPress Blog on SiteGround.
And once you are up and running, be sure to check out: 7 Best Blogs to Learn How to Blog
2. Freelance Writing
So the whole process of starting a blog might not be the sort of side hustle that gets your juices flowing. But that doesn't mean you can't make money with your writing skills.
In fact, if you want to know how to make extra cash on the side by writing without a blog, you're in the right place.
The world demands new content at an alarmingly high rate. The consumer demand for new information means freelance writers are constantly in demand. And the great thing about freelancing is the flexibility it gives you; making it a perfect side hustle.
Unlike fixed permanent contracted jobs, the ability to make money by offering your skills as a freelance writer means you can fit it in as and when. You don't need to apply to a large firm, get vetted, or be interviewed. You can simply seek out freelance writing opportunities and submit your credentials or perhaps some sample pieces of work.
There are literally thousands of places you can find these opportunities, but here are some of the best.
All you need to do is sign-up and search for opportunities. If you love to write and you've got a knack for it, then this is a great way to side hustle from home and make some great extra income.
You can also check out my good friend Rebecca Lake's blog WriteToSixFigures, she's an awesome freelance writer and shares a wealth of knowledge and experience.
3. Transcription
One of the best online side hustles has to be transcription work and the opportunities available have exploded in recent years.
Anyone can get started with this side gig, you simply need a computer and decent listening skills. And if you want to take it seriously, it might be worth considering a small investment in a foot pedal and some professional software. This will speed up your output which translates into more money! But it's not essential to get started.
Transcription work usually pays per minute of audio transcribed and typically a decent rate would be around 0.75 cents per minute. This sounds great, but bear in mind as a beginner it will take you considerably longer to transcribe the files.
After a lot of practice your speed will increase considerably and in turn, so will your earnings. It is possible to transition this great side hustle into full-time work.
TranscribeAnywhere has a fantastic free mini-course you can take before deciding if it's the right side hustle for you.
After you've completed your training you can find transcription opportunities here:
Recommended: 27+ Amazing Transcription Jobs For Beginners
4. Teach Online
Another great way to make money on the side is by teaching. If you have a skill or hidden talent, you can teach kids (up to the age of 18) online and make a decent income.
I highly recommend the Outschool platform because it's free to sign up and you can set your own rates. Outschool simply takes a 30% service fee from enrollments, and you can set the listed price and number of participants for the class.
You then receive payment via PayPal after the class begins.
You actually don't need any formal qualifications to participate in this side hustle, but it is a good idea to teach classes on topics you're passionate about and experienced with. Also, you will be required to pass a criminal background check before your first class starts. And you must be a resident of the US, Canada, Australia, New Zealand, or the United Kingdom.
Some of the topics you could teach include:
Arts
Music
Life Skills
Health & Wellness
Coding & Tech
So if you think you have some incredible knowledge to share with the world, get started with Outschool now.
5. Sell Stock Photos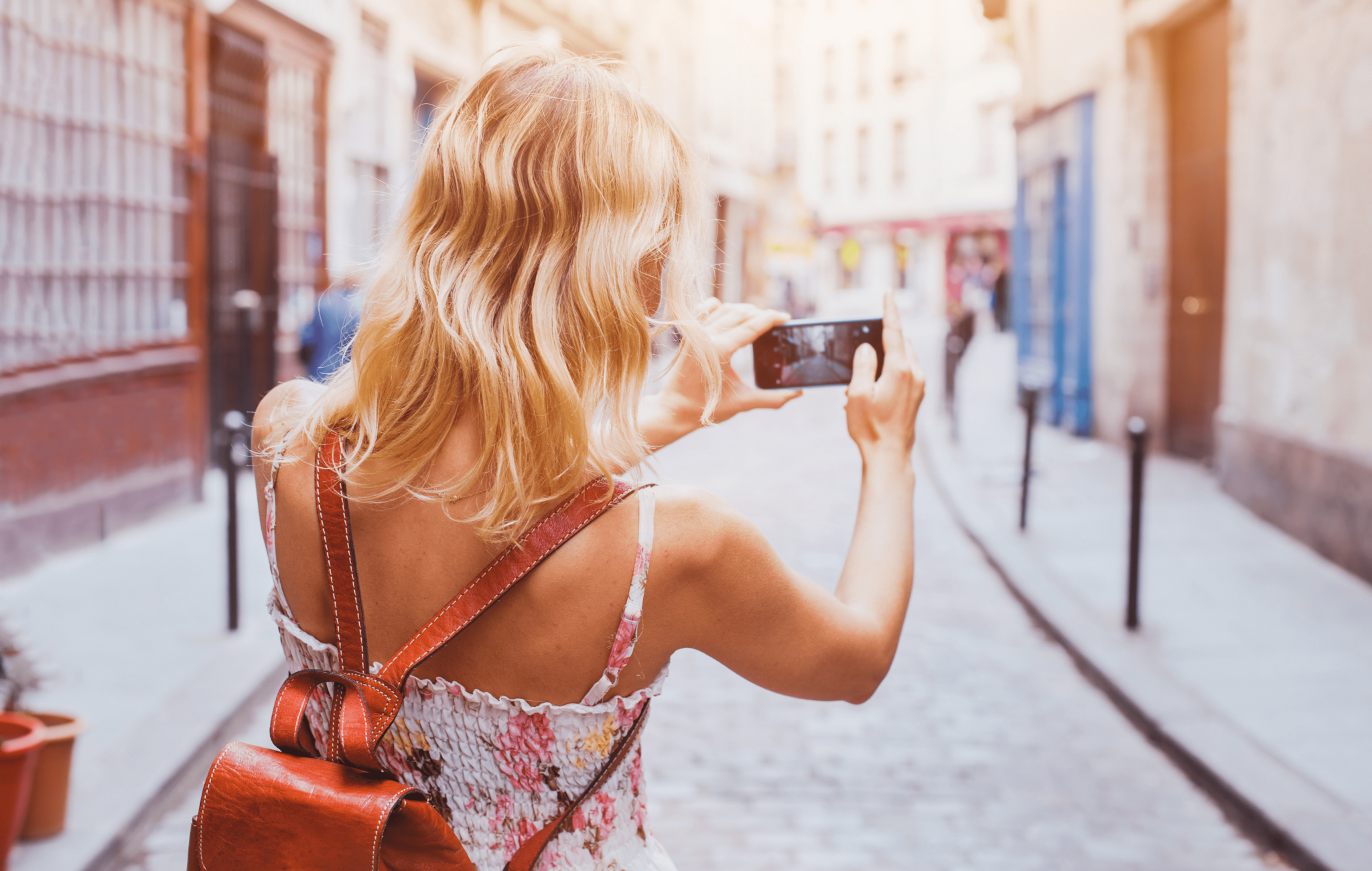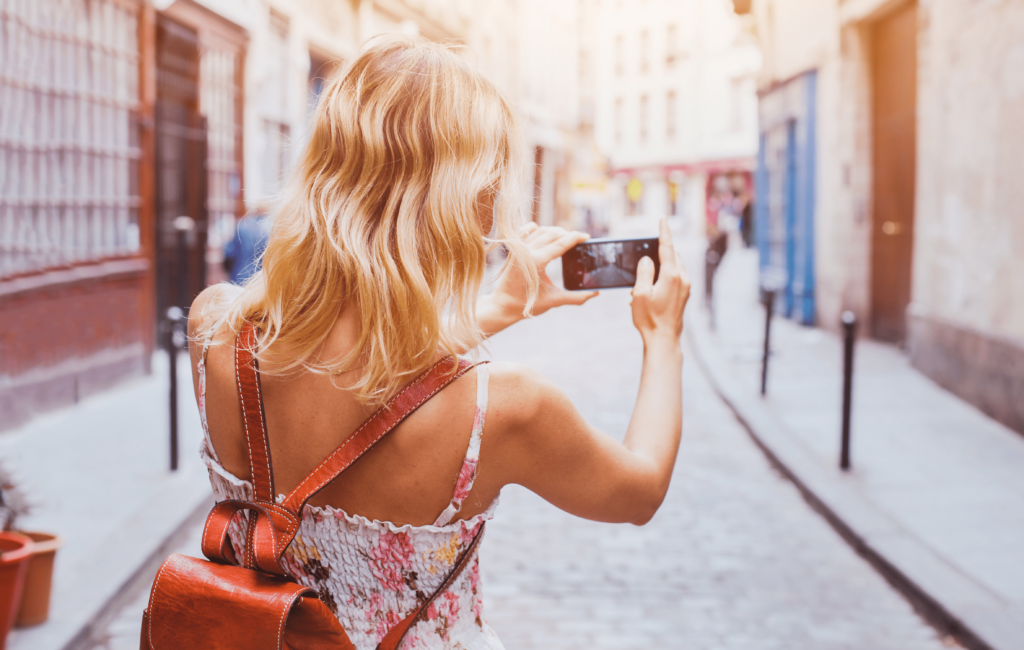 Selling stock photos is one of the best easy side hustles out there and is simpler than you think to get started. There is a massive demand for new and original stock photography, so much so, in fact, you can easily sell your best snaps for money.
There are a bunch of great apps and websites you can use for free to sell your work. And depending on the service you use, you may be able to sell the same photo multiple times. This could not only turn into a great source of passive income but could also pay you for years to come.
So do you need to be a professional photographer to make money?
Absolutely not.
You will need to take saleable photos though, and this often means capturing 'in demand' areas of interest that are trending. Also, you will need to make sure your images are clear, in focus, and appealing. A decent smartphone will almost certainly suffice for most submission platforms (always check requirements) but if you want to get serious, consider purchasing a great entry-level DLSR camera.
You can get started with this awesome side hustle here:
And if you need more places to sell your brilliant photos, check out 14 Best Apps To Sell Photos And Make Money.
6. Podcasting
Are you a talker? Do you have some valuable knowledge that needs to be shared with the world? Or perhaps you have an interesting perspective on current events?
Either way, if you like the sound of your own voice then Podcasting might be the side hustle job for you. We have come a long way since Marconi invented the radio, and now the spoken word is in more demand than ever.
There are a few important steps you'll need to take before you can start thinking about monetizing your brand new Podcast:
Develop a concept, name, and topic area for your ideal listener.
Construct an episode format and recording schedule.
Produce artwork (you can hire a freelancer on Fiverr) for your show.
Record the show, either with headphone microphones, or decent entry-level equipment.
Edit the show professionally with Audacity (a great free option), or Alitu (an incredibly affordable platform that will give your productions a great edge – 7-day free trial).
Select hosting for your Podcast – Captivate is a great option for this.
Submit your work to directories so it can get heard (Apple Podcasts, Google Podcasts, Spotify, etc)
You'll then need to promote your show and build an audience. I know, easier said than done, right? But hey, who said side hustling was easy?
Then comes the fun part, monetization baby.
There are loads of ways to make money from Podcasting, much like any other form of content production. The best route to take will depend largely on your audience demographic and subject matter.
Two ways to consider would be firstly using paid membership tiers for your show via a platform such as Patreon. This is where listeners can pay to access exclusive content. Or, once you get a substantial number of listeners, you could join an ad network. This is a great passive way to earn, as the networks pay you per 1000 listeners by placing ads within your show (AdvertiseCast or Adopter Media).
This is one of the best side hustles for couples – especially if you have a nice dynamic and enjoy working together. There aren't enough couples podcasters – so this could be a great opportunity to earn some serious money!
Once your show is up and running, hit me up, I would love to subscribe and listen!
7. YouTube
If you want to offer more than just your voice then YouTube could be one of the best side hustles for you. These days, it's not just Hollywood churning out the 'red carpet-worthy' stars, there's another player in town. And that my friends, is YouTube.
If you don't like to be on camera then this won't be an easy side hustle for you. But for the extroverts among us – get ready to show the world your skills and make some money along the way.
It's quite natural to be skeptical of the earning possibilities with YouTube. Who the hell is going to pay to watch something you knock together in your bedroom?
Well, that's just it. The world has changed and craves fresh content from every corner of the globe. New ideas, different perspectives, guides-to, how-to's, and so on and so on. The demand is there, you just need to craft some great content and develop a following.
Before you can apply to the YouTube Partner Program and monetize your channel with adverts, you will need at least 1,000 subscribers and 4,000 valid public watch hours.
Everything You Need to Know to Succeed and Make Money on

YouTube
This 18.5-hour on-demand video course will teach you exactly how to create incredible YouTube videos, unique content that works, and all with no prior experience.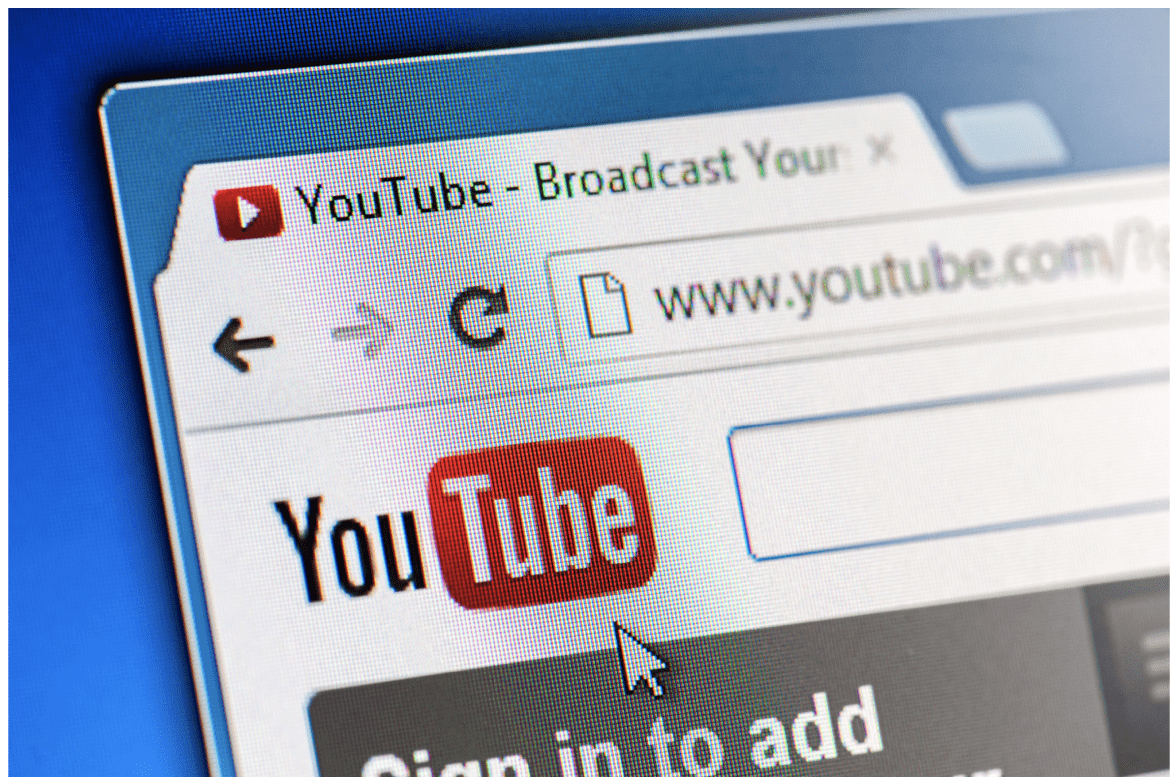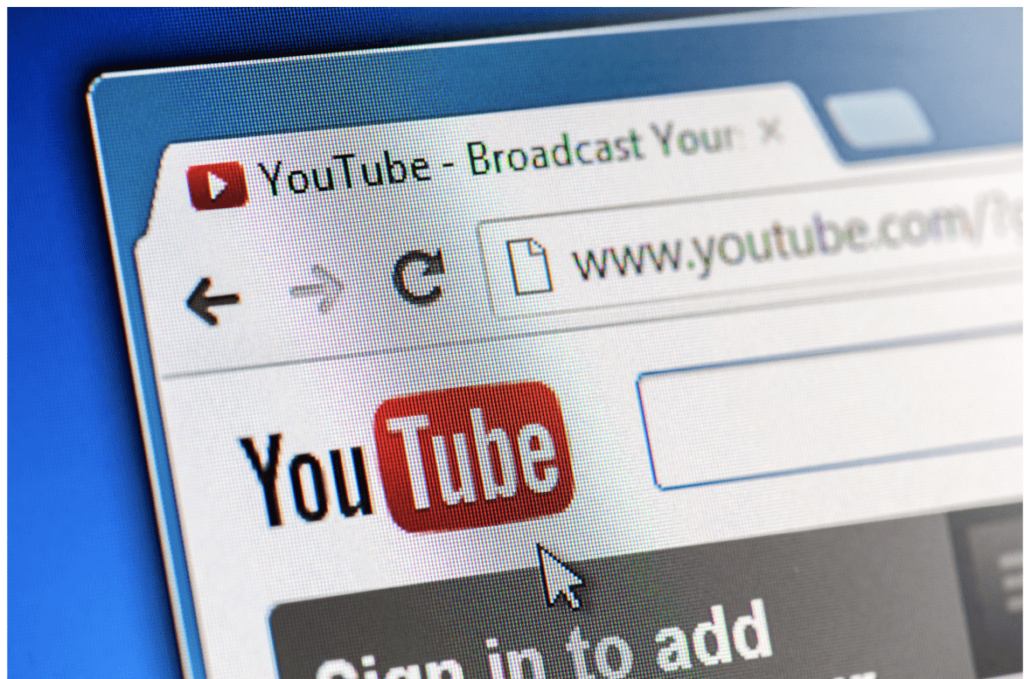 Once you have achieved this (no mean feat) you can then expect to earn via Adsense in the region of $3-$4 per 1000 views in the United States. This amount will vary depending on a number of different influencing factors.
Some YouTubers make an absolute killing on the platform and it could be an incredibly lucrative side hustle. Just look at these 2019 superstars:
How To START A YOUTUBE CHANNEL: Beginner's guide to YouTube & growing from 0 subscribers
Tap twice to load then open Video...
And if you keep reading you can see my first YouTube video as well for another great side hustle!
8. Deliver Groceries
If you've got a car (or not) and don't mind shopping for other people's food, then this could be an easy side hustle for you.
Becoming an Instacart shopper is a totally legit way to make some extra cash. The sign-up process is simple and has two ways you can earn money working for one of the fastest-growing companies in the US.
Firstly, you can simply shop for other people's goods, in-store, and someone else will collect and deliver. Or, you can be a full-service shopper, where you do it all. So even if you don't have a car, you can still make a nice side income.
Instacart promotes that shoppers can make up to $25 per hour, but $15 per hour is probably more realistic. That's not a bad rate though for a side gig!
You need to be at least 18 years of age and there are thousands of locations across America where the service is available – check the website for your area!
9. TV Food Menu Business
If you are looking for a more creative side hustle then this is a small business you could start yourself. Remember, a side gig is any means of earning extra income. So having a small business outside of your main source of income is perfect.
I've had my own business in the food industry for over a decade, and know for a fact there is a demand for low-cost TV menu systems in fast-food restaurants, bars, and diners. And that's where you come in!
You see, the big boys charge astronomical amounts for fully integrated systems that in my opinion is overkill. All that most independent proprietors want is a professional-looking menu, that is well designed and compatible with a budget TV.
You can use a free design platform like Canva, although I recommend the Pro version which is totally affordable and will allow you to create a superior product. Then you just need to find potential customers within your area and approach them with your pitch and possibly a small design portfolio.
A Business Idea - You Can Start Today - Potential Full Time Income
Tap twice to load then open Video...
I've put together a full tutorial that explains everything in more detail. You could definitely make some extra cash doing this (I have) and even transition it into a full-time business. If you do, make sure to start your new company the right way using a great service like LegalZoom.
10. Look After Pets
Looking after pets is one of the best ways to make money on the side. It is not only perfect for animal lovers but also allows you to perform other tasks whilst earning extra income.
You really will need to like animals for this side gig and take responsibility for someone else's pet seriously. Remember, people consider their pets to be part of the family, and your reputation and ability to get repeat business will depend on the quality of service you offer.
It is not difficult to build a good reputation doing this hustle, you just need to execute good judgment, time management, courtesy, and professionalism. My brother and his fiancé use a pet sitter quite regularly in London, and they have used the same sitter for over a year now.
They feel as though they can trust her and that she respects their home and their two adorable cats when she's looking after them.
A reasonable going rate to charge is $10 per hour, which isn't bad considering you can also get some work done at the same time – or catch up on your TV Box Sets if circumstances permit.
Get started by registering with a Pet Sitting agency and offering your services:
So if you want to make some extra cash and love animals, this could be an easy side hustle for you.
11. Pinterest Virtual Assistant
If you've ever searched for possible side jobs online you may have come across the idea of virtual assistants – whereby you offer clerical services for online businesses remotely. This is a great side gig in of itself, but if you also have a knack for Pinterest, then becoming a Pinterest Virtual Assistant is definitely worth considering.
Many bloggers and businesses use Pinterest as a means to deliver free organic traffic to their websites. The only problem is, this can be an extremely time-consuming activity, and therefore outsourcing it makes total business sense.
That's where you come in.
Starting this side job for extra money is relatively straightforward. You will definitely need to have a familiarity with Pinterest, as well as a good eye for pin design, descriptions, and keywords.
You will most likely be responsible for a number of weekly tasks, including:
Pin design (Canva Pro is what I use) and SEO-optimized descriptions with relevant keywords.
Scheduling using Tailwind
Reporting analytics for performance and strategy.
This is all stuff you can learn by taking a great course such as PinterestVA – where you could be up and running and earning a great income within a few weeks.
Become A

Pinterest VA

Today
Learn a proven step-by-step process for building a lifestyle business that lets you work when and where you want, doing something you love.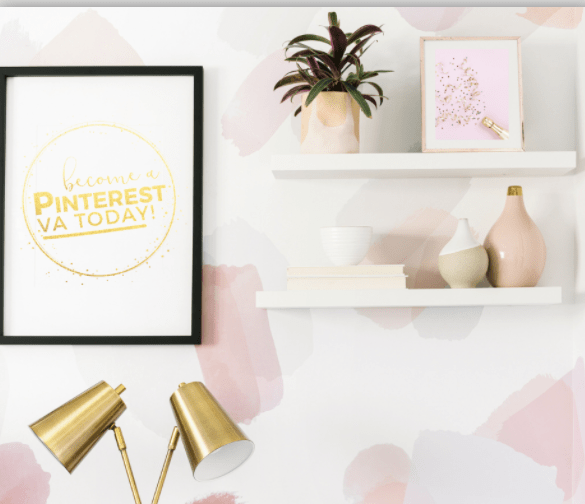 You can also read my post on Becoming a Pinterest Virtual Assistant (where I also interview the founders of PinterestVA) for more information.
12. Voiceovers
I want to tell you about a great podcast I love to listen to. They are a couple of UK based comedians called Elis James and John Robins (great show, check it out) and they have an ongoing joke about voiceover work. Essentially, they are always talking about how it's money for old rope!
And it really is!
So if you want to get on board this gravy train of a side hustle lets dive a little deeper into what's involved.
Voiceovers are in constant demand, from audiobook narration to prime-time TV adverts. And with advances in technology, a lot of what's needed can be done at home with the right recording equipment, software (you can use Audacity), and an extremely quiet environment (send those kids to bed!).
Once you are set up you can begin to look for opportunities and get those dulcet tones of yours recorded. Here are a few options of places to look for voiceover side gigs:
Are you ready to become a

Voice Artist?
The Work from Home Doing Voiceovers course will teach you everything you need to get your voiceover business started – and you can begin to earn a little extra cash on the side or replace your current income.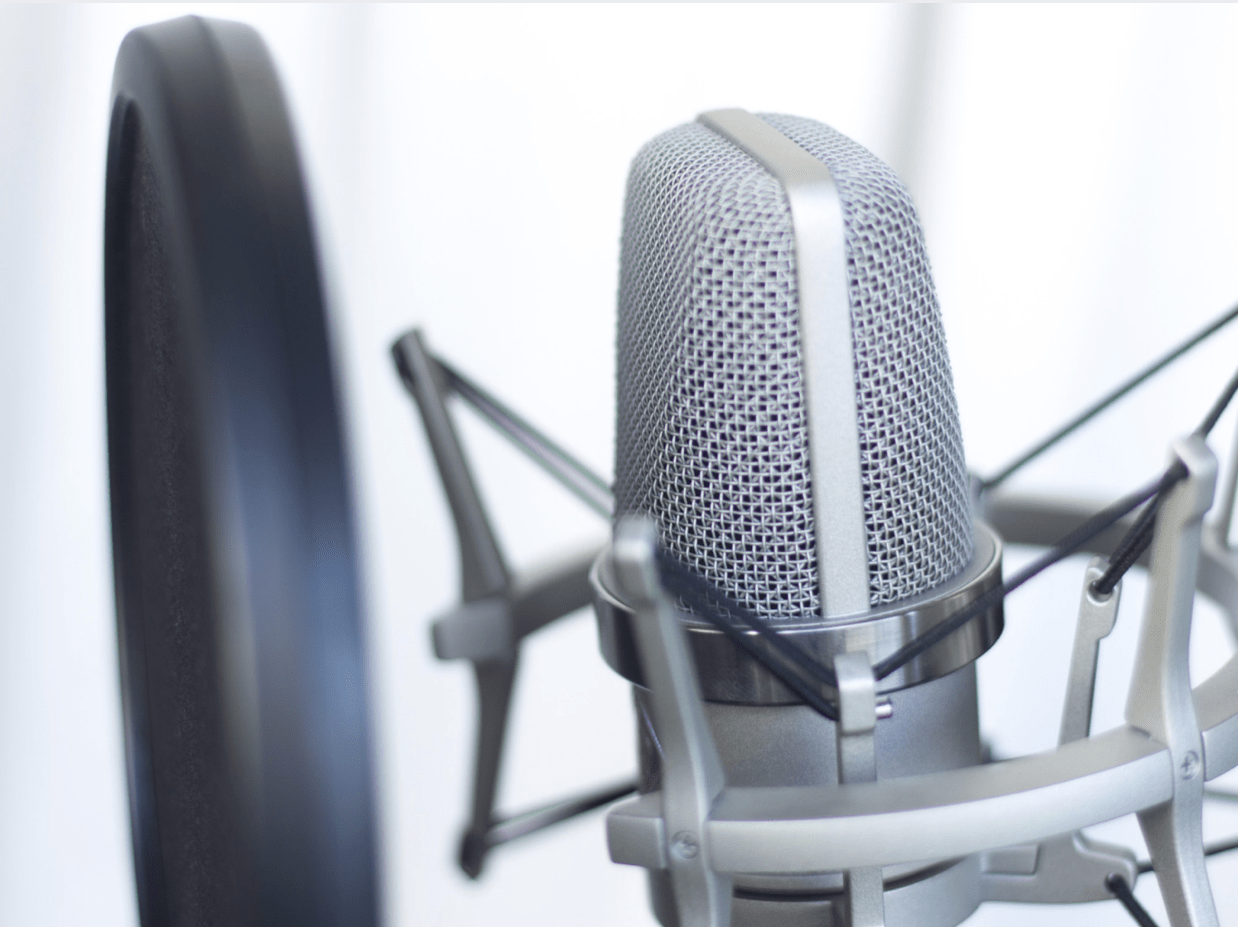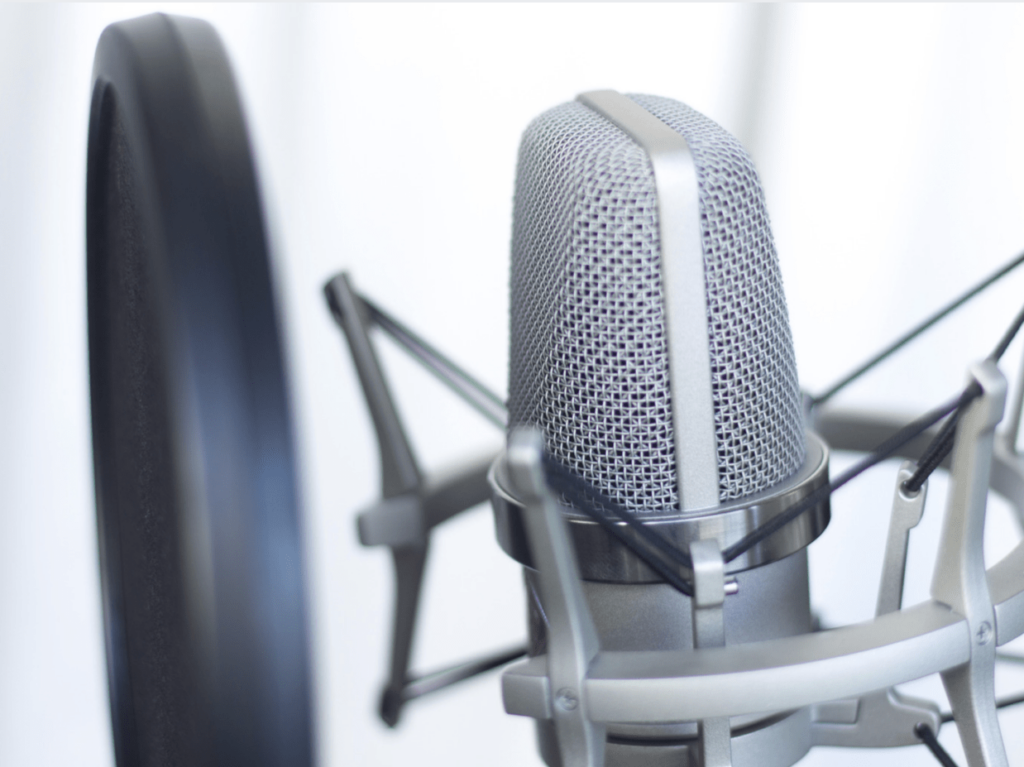 If you're not convinced you've got what it takes to be a voiceover artist, why not take this free Intro to Voiceover mini-course from Julie Eickhoff – and start your easy side hustle journey now! She has been working from home doing voiceovers since 2011 and is an Audible Approved Producer.
13. Babysitter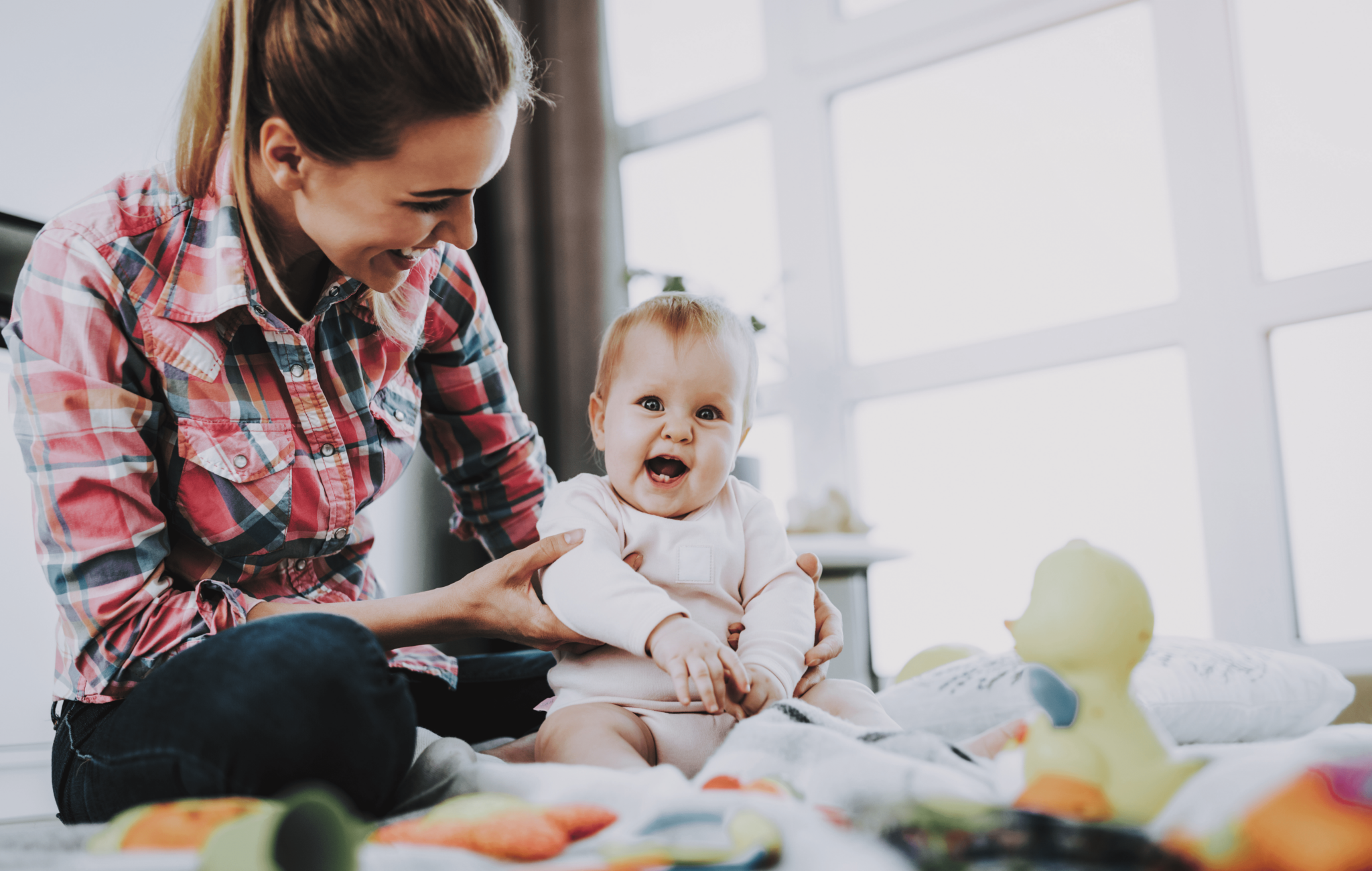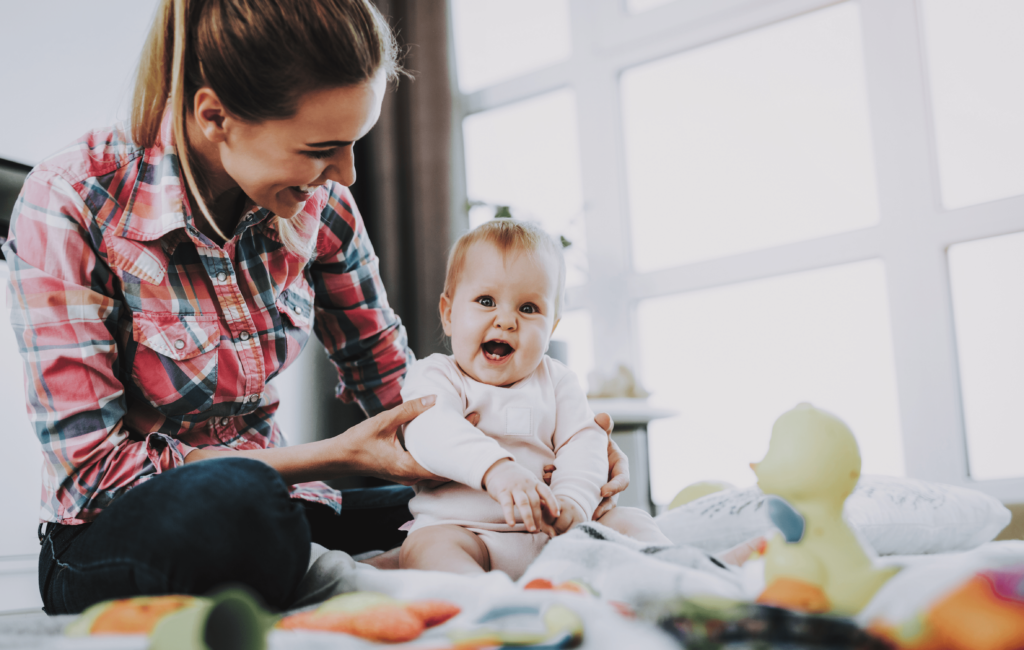 There is nothing worst than not being able to get a sitter, right! Well, the good thing is there are plenty of people willing to pay good money for you to give them a break from their kids! Also, it has to be one of the best side hustles going. You get to sit inside someone's house and play with children – until its time to send them to bed that is!
According to the Penny Hoarder, this particular side hustle pays a decent hourly rate of between $12 to $18 depending on location. And if you're a student or have some extra work to do for your main job, once the kids are tucked into bed, you have that option.
You are going to want to exercise extreme professionalism when conducting this side gig – but that really goes without saying! And once you establish a repour and trust with a particular client you can expect fairly regular work.
Opportunities are fairly easy to come by and can be found at places like:
This is one of those side gigs where once you land a couple of good clients you can make some easy money for years to come. So what are you waiting for? get looking for opportunities now!
Recommended: Free Baby Stuff + Awesome FREE Samples
14. Proofreader
Are you one of those people that always notice incorrectly spelled words or grammatical errors when reading? If so, you may have stumbled across your perfect side hustle! (Note, I triple-checked this paragraph for spelling errors for fear of looking totally stupid!).
This isn't an easy side gig for beginners, and will definitely take some time and practice to master. But once you get going you can make some really nice money.
So what is proofreading anyway?
Essentially, you are checking a document or piece of written work for spelling errors, grammatical errors, logical mistakes, typographical, or formatting errors, and consistency. It is a way of ensuring a piece of text is perfect before being submitted for its purpose.
You will need to have an eye for detail and a love for the written word – or at least the ability to stay focused whilst reading at length.
Beginners can expect to earn in the region of around $15-$20 per hour, whilst those with more experience could be looking at $25-$50.
This is most likely not the sort of side gig you can just pick up and run with, as there are a number of important aspects to the art of proofreading.
Learn How To Start Your Own

Proofreading

Business
Alicia made $1,100 the first month after she graduated from one of Caitlin's proofreading courses – even while she was still working full-time at her retail banking job!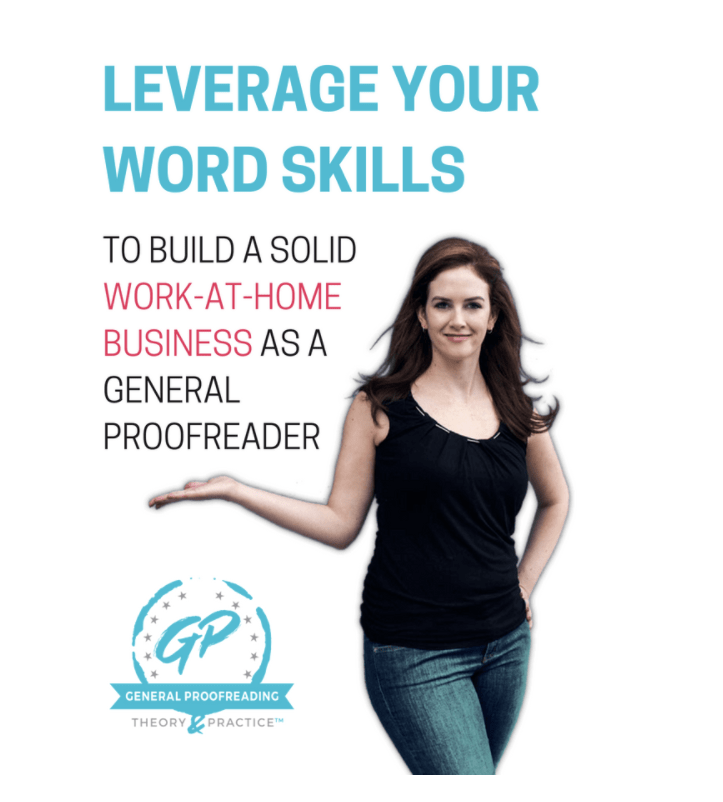 But fear not, there is an amazing free introductory workshop you can take with Proofread Anywhere, run by the famous Caitlin Pyle. And when you are ready you can take her amazing full course and start making a great side income proofreading.
15. Bookkeeping
There is a good chance that words aren't your jam, and that's fine, I've got a sweet side hustle for you instead.
Bookkeeping is the practice of accurately recording and organizing the financial transactions for a business. And in the US, you don't need any formal qualifications to do this. That's why, with the help of a great course (spend money to make money), you could be up and running in no time with this side job.
There is an awesome free series from Bookkeepers.com that you can subscribe to. And they have a full-blown course that can take you from total novice to remote bookkeeper with your own virtual business.
Finally, Be Your Own Boss
Take the FREE workshop from Bookkeepers.com and find out exactly how you can start your very own Digital Bookkeeping Business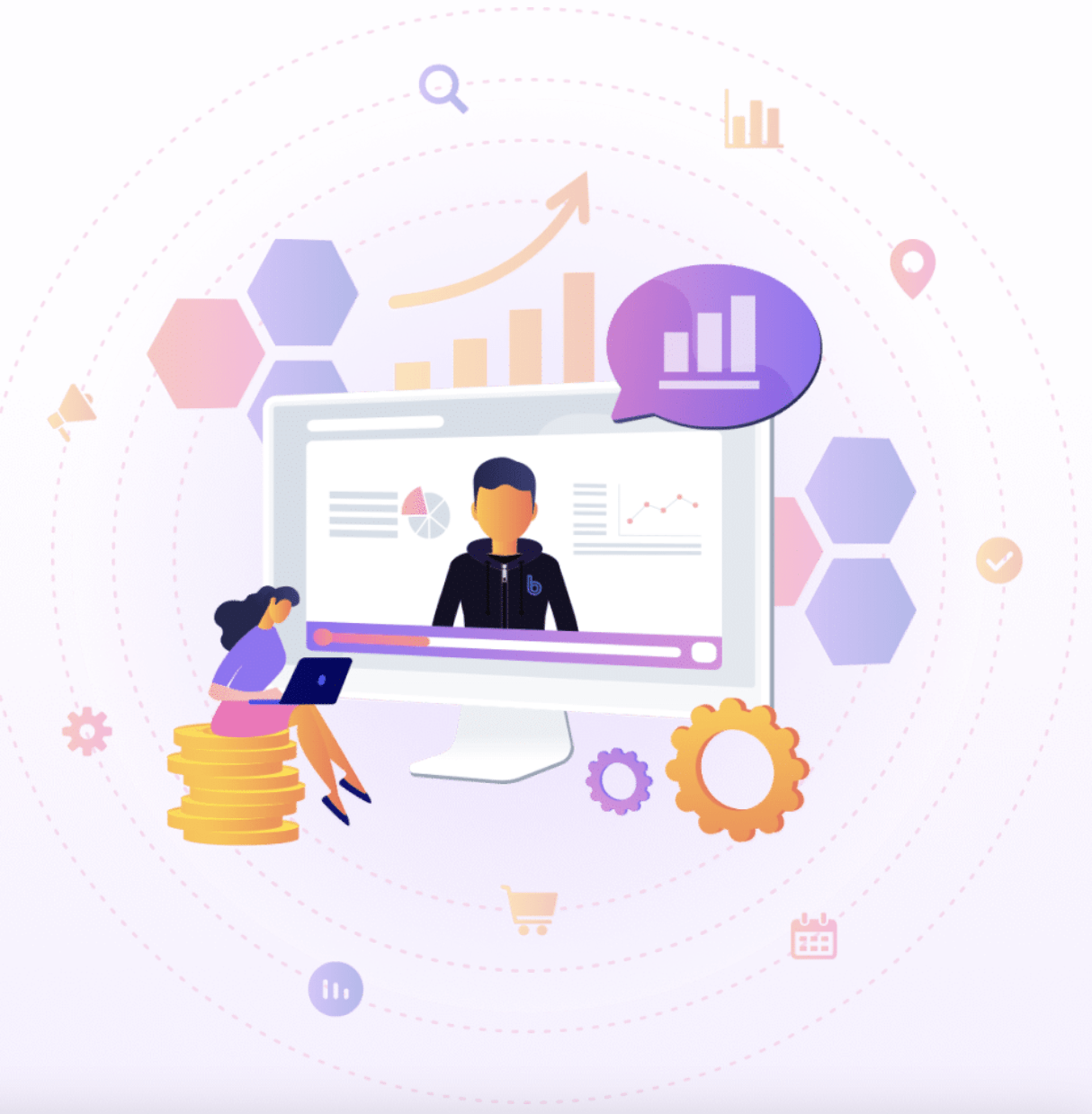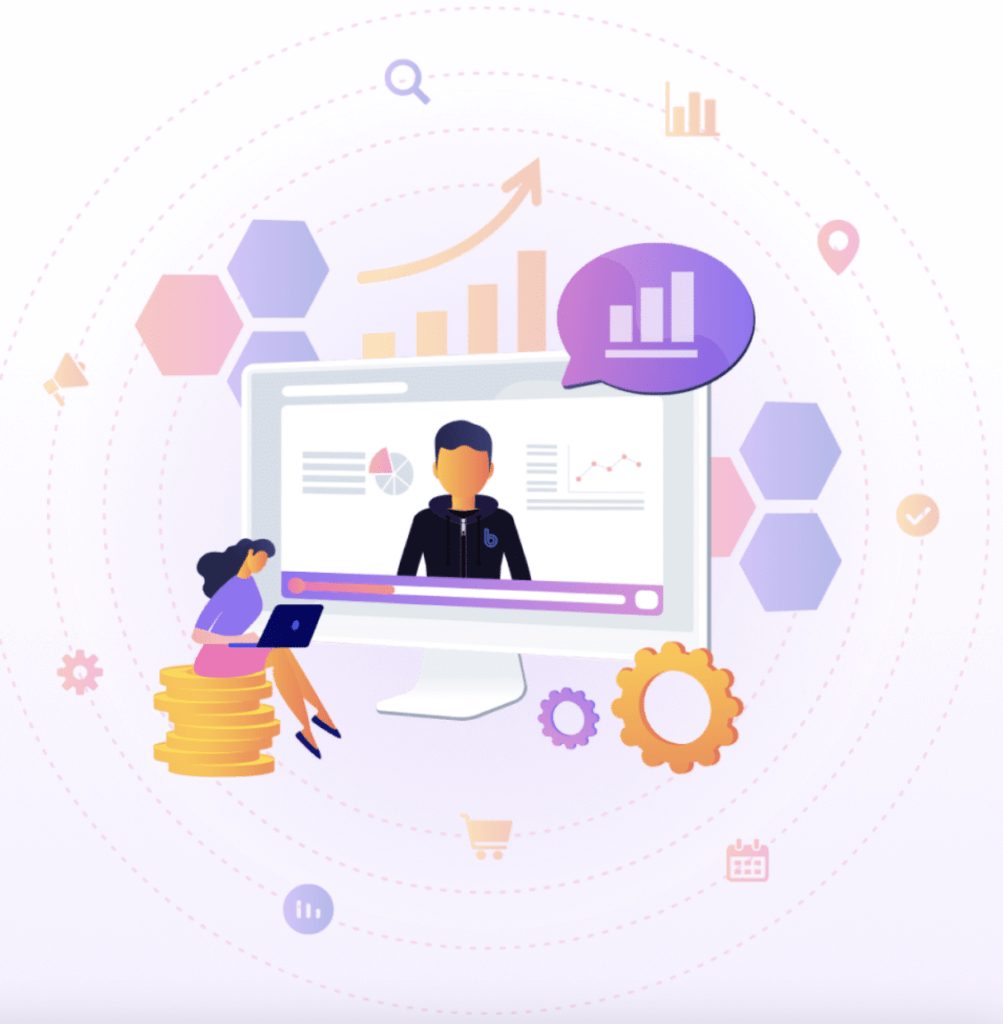 Having a head for numbers and a passion for accounts wouldn't go amiss with this one. But after you've mastered the skills needed and landed your first client, you could be looking at $50-$80 per hour – which you could transition quite nicely into a full-time income once you have enough custom.
So if you're good with numbers and like the sound of a high hourly rate, get yourself enrolled on the free Bookkeepers.com series.
16. Sell DVDs & Video Games
This is a dead easy side hustle, and although it might not be one of the highest paying, it's definitely worth your time.
With streaming TV shows, movies, and even video games now becoming the new normal, many of us have vast DVD and CD collections that are fast becoming redundant. Well, for those of us making use of the latest technologies at least.
But there will always be someone willing to buy what you no longer need! And that my friends mean you could be sitting on some cash – you just need to take action.
So why not sell them hassle-free with the Declutrr app. All you need to do is round up your unwanted CDs, DVDs, and video games, list them on the app and get a quote. If you're happy with the offer, then simply accept and ship. Then you get paid.
But how is that a side hustle I hear you ask?
Well, I have a friend who makes a nice little side income doing this in a fairly creative way. You see, as easy as it is to sell your unwanted stuff this way, many people don't bother and never get round to it. So my friend asks people he knows, advertises on Facebook, and tells just about anyone he can think of that he will give a small cash amount to come and remove everything they don't want in one fell swoop.
He then sells on apps like Declutrr for a small profit. Sort of like a modern-day rag-and-bone man.
Not a bad idea, hey?
Recommended: Best Selling Brands On Poshmark
17. Remote Worker
You could consider getting a side job working remotely as your side hustle. We have already discussed becoming a Pinterest Virtual Assistant, but did you know there are hundreds of other industries looking for remote workers?
And the great thing about this sort of side hustle is you can do it alongside your regular job or routine. The beauty of remote work is that not only can you perform your duties from anywhere, but you often have great amounts of flexibility in your schedule.
So if you work a full-time regular job, but you have some extra time over the weekends where you want to hustle for some extra cash – remote work could be perfect for you.
Also, if you have some skill sets that you are not fully utilizing in your day to day, such as computer skills, coding, digital design, web design, sales, or data entry, then finding a high-paid remote work position may be easier than you think.
Here are some great places to find openings and make some extra cash working remotely:
18. Rideshare
If you own a car you may have a side hustling asset just waiting to be unearthed and start earning you money. How much you can earn will depend on a number of factors, including the make of your car, where you drive, and the time of day you are driving. Also, the more hours you put in, the more you can earn.
Although there has been a lot of discussion with regards to ridesharing services pay, you could be looking at around $10 per hour – increasing if you drive at peak times in higher-paying locations.
You will need to meet some requirements before getting started, and these will differ depending on the state and the driving service you are working for. At a minimum though, you will need to:
Must meet the minimum age requirement to drive in your city.
Have 1-3 years driving experience depending on your age.
Have an acceptable driving record.
Be named on the vehicle insurance policy
Own a smartphone.
Have a Social Security Number.
Own a vehicle that meets standards and requirements.
You can get started with either Uber or Lyft – the two most popular ridesharing services.
Bonus
It's always nice to double down on your side hustle and make even more money. If you decide to embark upon ridesharing, then consider these 2 amazing ways to earn even more:
Vugo – small televisions on the back of headrests showing adverts to passengers – can make an extra $300/month.
Wrapify – pays drivers per mile driven to have their cars wrapped in advertisements.
19. Rent Out Car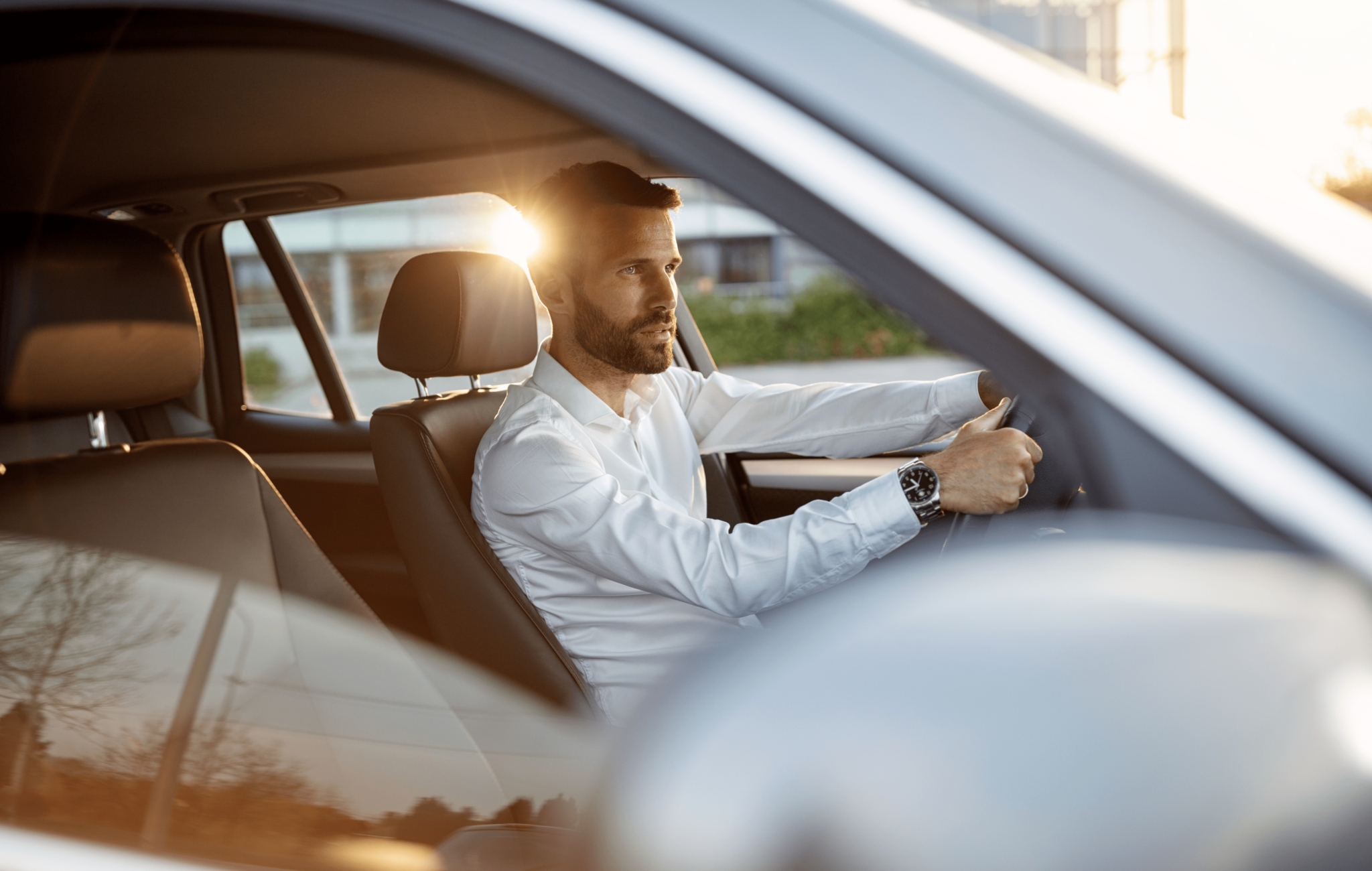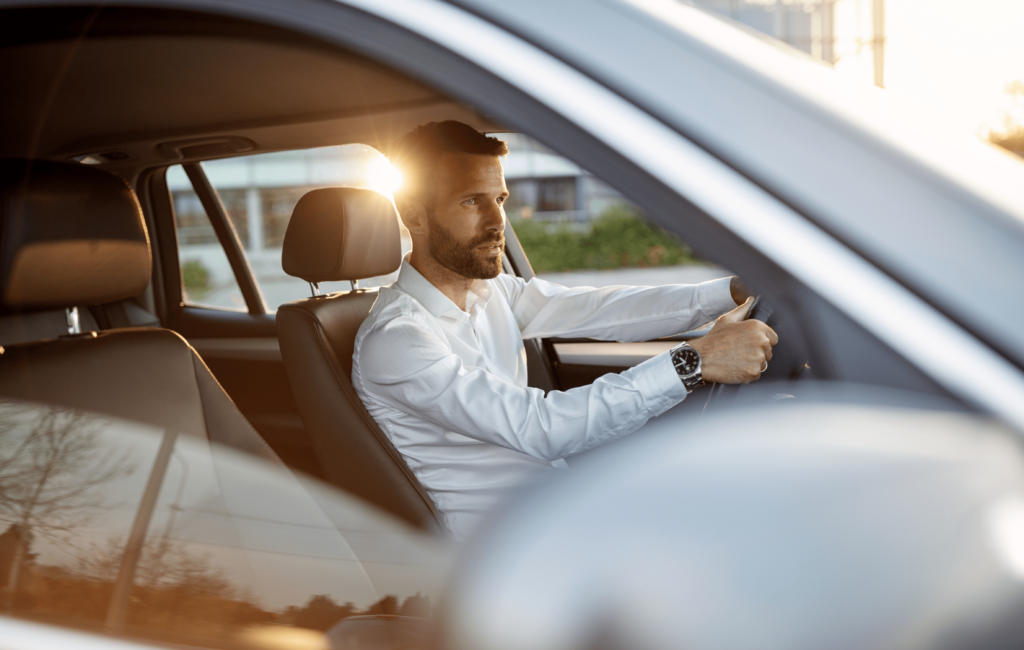 Maybe starting a side hustle is something you want to do but you really don't have much time – and driving around for a few hours a day just isn't an option.
But that doesn't mean you can't still make some extra income utilizing your car.
All you need to do is hire it out for someone else to drive – and you can make some easy side cash. The peer-to-peer car rental marketplace has exploded in recent years, and connects you with pre-approved and screened renters.
Turo lets you list your vehicle for free – and the company boasts people who rent their vehicles make on average over $700 a month – that's a pretty decent side hustle if you can be without your car for a while!
If you rent your car out with Turo:
You can list your car for free.
Pay no sign-up charges, no monthly fees.
Set your own ground rules and customize when your car is available.
Earn 65%-85% of the trip price.
Get paid via PayPal within three days after each trip.
$750,000 in liability insurance coverage.
So if you think this sounds like an easy side hustle, signup and list your vehicle now.
Recommended: How to Make Money Renting Your Car on Turo
20. Rent Out House
Do you work away sometimes and leave behind an empty home?
If so, you could be sitting on one of the easiest and most lucrative side hustles going. Renting out your home is a fantastic way to earn a substantial additional income, and it's never been easier to do.
Airbnb is the leading platform to rent out your property, either in full or on a room-only basis. And you don't even need to own your home to get involved – just make sure you have permission from your landlord.
Getting started with Airbnb is an easy process, and you can begin straight away – although having some great pictures of your pad will definitely help with your listing's performance.
You'll have complete flexibility with available dates to schedule and can even set your own house rules. On average, hosts can make $924 a month, but those figures will vary depending on location and property type.
So if you want a really passive way to make an extra few hundred dollars a month, consider listing your property (with a great description and enticing photos) right now!
21. Flip For Profit On eBay
Have you ever heard the mantra 'buy low, sell high' before?
Well, that is as simple as it gets for this particular side hustle, and if you get it right, you could make a killing.
Flipping on eBay is a fantastic way to make some side income, and even turn it into a full-time income if you know what you're doing. It's probably best to set up a store if you want to start flipping multiple items – otherwise, you will have to pay a small listing fee (although you do get some free listings without this option).
If you are just starting out, then your standard profile should be absolutely fine to test the waters.
The trick with this side gig is to know your margins. That's why it works best if you have good knowledge about the item you are trying to flip – or at the very least – the price points.
I was able to make some good money with this side gig back in the day by selling cheap reading glasses. A local discount shop was selling basic reading glasses for about $1 and I knew people were paying $3-$4 for them on eBay. So it was easy for me to buy a job lot at a time, list them in bulk, and wait for the orders to come in.
The profit wasn't huge, but some days I would sell lots of pairs and make a nice amount of money. Unfortunately, this particular product got saturated on the platform pretty quickly – as is so often the case with these sorts of items.
The trick is to know your product, know the market and stay ahead of the game!
So if you know how to spot an underpriced item – think about flipping it on eBay for your next hustle.
Flea market flipping is a great way to find undervalued items and gives you the opportunity to haggle the price down even further – that's more profit in your wallet.
22. Carer
Who said you can't get a side hustle that is altruistic as well?
If you are looking to make some extra money and like the idea of helping people, then becoming a senior caregiver might be right up your street.
The pay for this type of side gig varies massively depending on your experience, qualifications, and references. For medical caregiver positions, you will obviously need the relevant training, experience, and educational certification. But these openings are in high demand and pay very well, often exceeding $15 per hour.
For those without formal qualifications, there are still non-medical caregiving positions you can advertise for, including companion care, personal care, and home care aides.
If you have experience and good references this will certainly improve the look of your profile and generate more work.
You will also have to undergo a background check.
If you are interested in helping the elderly and making some extra cash, register with Care.com and create your profile now.
23. Tasker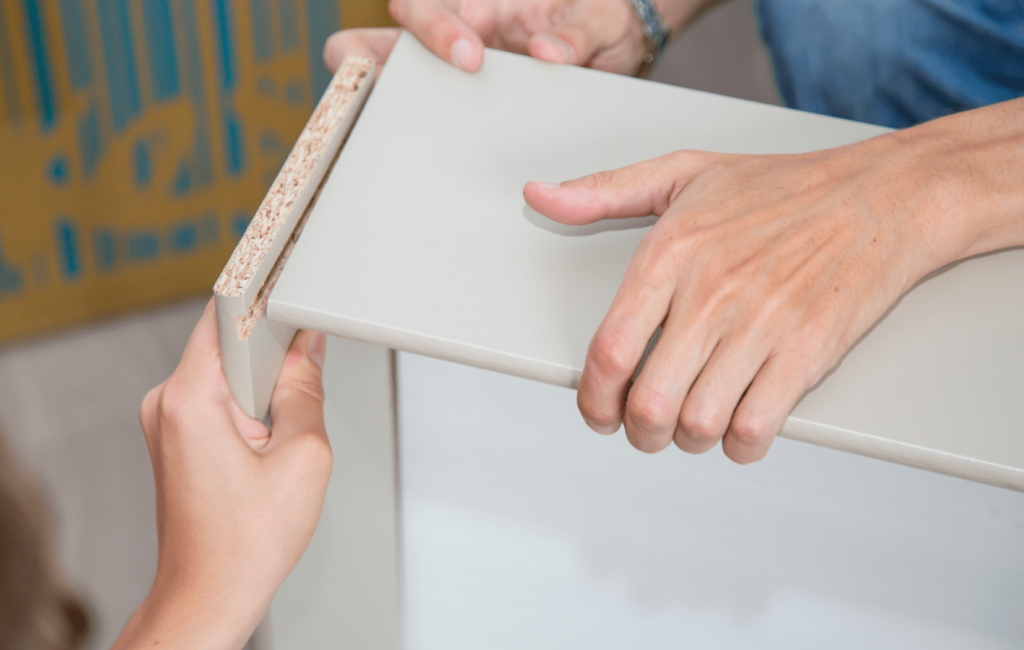 If I need a flat-pack wardrobe and or a new set of shelves put together, I ask my dad for help.
For starters, If I did it myself the structural integrity of whatever it is I've put together probably wouldn't last a day. Secondly, I am usually super busy and don't have a passion for complicated assembly instructions, screwdrivers, and wood!
My dad, on the other hand, has a hidden talent for flat-pack assembly, and, he will do it for free!
But guess what, this sort of skill and time-saving service is in high demand – and could be your next side hustle.
TaskRabbit is an online platform that connects Taskers with people who need things done. This could include:
Yardwork
TV Mounting
Handywork
Painting
Furniture Assembly
It's free to join TaskRabbit and start advertising your services. The average Tasker earns an average of $110 a month by offering a range of different jobs.
So if you have a skill that you know could help someone out, why not jump on board the TaskRabbit app and start making money now!
24. Online Surveys
Ok, so this side hustle is not going to make you rich. Also, you need to give up quite a bit of your time to see any substantial earnings from it. But taking online surveys does have a lot going for it. And you could make more money than you think!
Most survey sites will pay around $1 per survey taken, and they can take a few minutes to complete. but don't forget, if you haven't already registered, you can often always claim a sign-up bonus that will boost your earnings.
The trick with online surveys is to not exchange valuable time in order to complete them. The fact that the hourly pay is quite low means you could be using this time towards a more efficient hustle.
But if you're anything like me, and can take surveys whilst chilling in front of bad TV whilst simultaneously having a conversation with your mum – then it's a great way to rack up some extra cash.
You need to be smart about which online survey sites you subscribe to (there are many bad ones) in order to get the most out of this side gig.
These are good places to start:
If you turn your TV downtime into a survey-taking double session, you could make $100 a month extra with online surveys. That's not bad at all!
And don't forget the sign-up bonuses!
25. Part-Time Job
We have covered a lot of great side hustle ideas so far on this list – and some may seem easier than others. Your eyes may have been drawn to the higher-paying side gigs – only to later realize it might be something you can't do or aren't interested in.
But remember what the definition of a side hustle is.
Anything you do to earn extra money outside of your main source of income.
This is why I always like to suggest getting a part-time job could be the most ideal side hustle solution for you. There are jobs in every industry that will financially compensate you for a whole range of skills and abilities. And if the position is part-time, you can do it alongside your regular job.
Ipso facto – side hustle!
You will want to ensure this part-time job you go for pays the most amount of money for your skills and attributes. Also, the more flexibility in working hours, the better. So start looking now at these great reputable places. That way you know the position is legit and worth your time!
When I was at school our old gym teacher used to work at the local leisure center during the summer holidays. She liked staying active and making money! Her side hustle was basically a part-time job that utilized her skillset – and paid her well for her time. Perfect!
26. Personal Shopper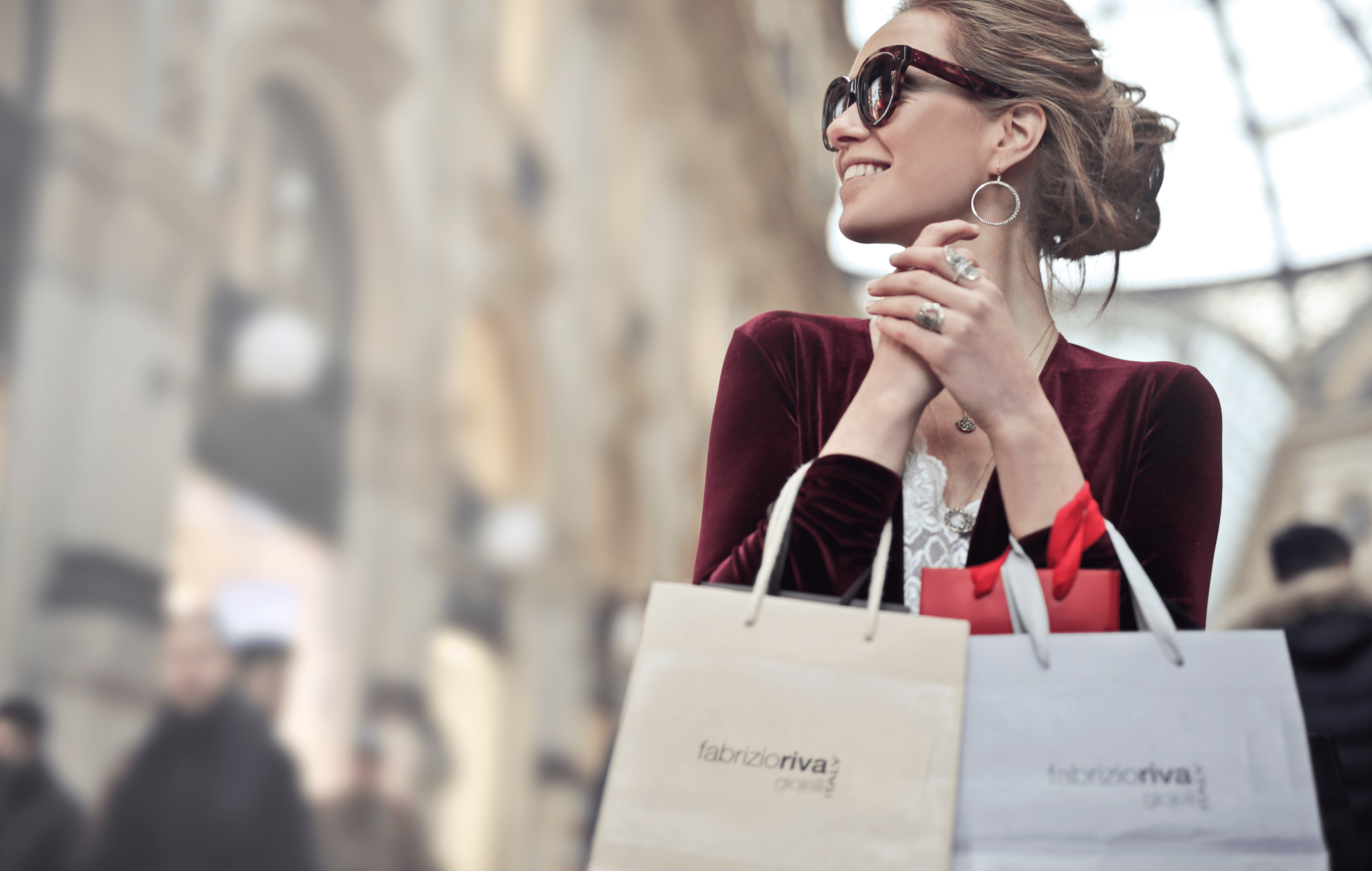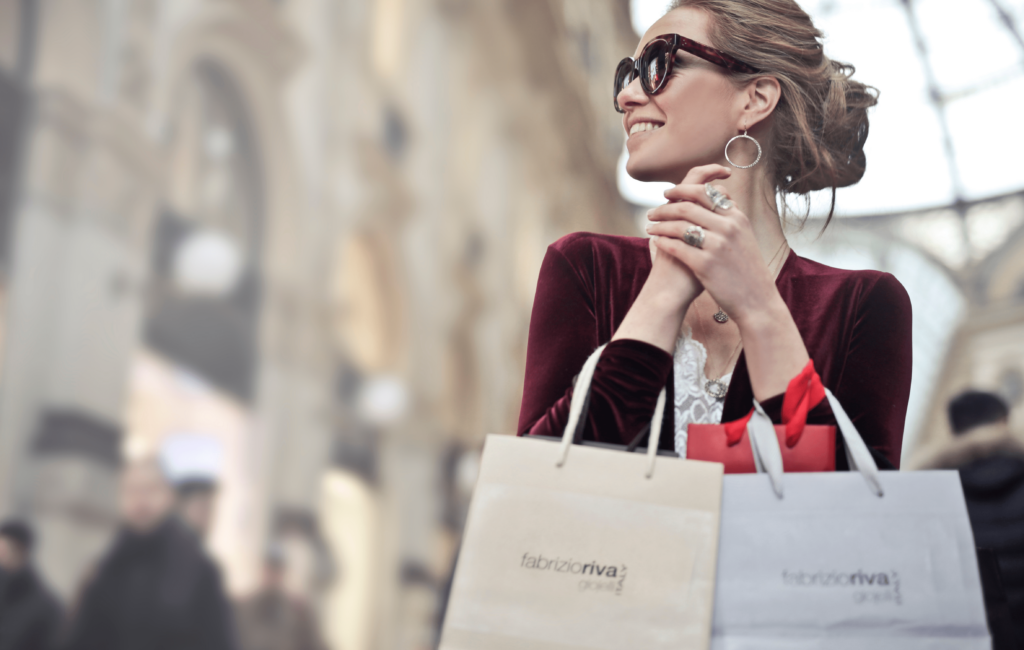 This is one of those side hustles that would be an absolute dream for some people. I'm not a huge fan of shopping personally, and I don't have the greatest eye for fashion. But if you love to shop and have a knack for throwing an outfit together – this could be the side gig you've always dreamed of.
Personal shoppers provide a time-saving service for people looking to get their shopping done for them. It doesn't need to be exclusively for clothes, although this does seem to have the greatest demand.
If you think you have a keen eye for the latest fashion trends and have the ability to dress someone else in a way that makes them happy – then you can definitely get paid for offering this service.
You can get started by registering on Thumbtack and setting up your profile. You will get more work once you start building a reputation and hitting some five-star reviews. It might be a good idea to offer a competitive introductory price or discount for your services whilst you establish yourself.
Once you get going though you really can charge a decent amount – $50-$200 per hour seems to be the going rate. If you love to shop then this an easy side hustle you want to miss out on.
27. Weight Loss
So this probably isn't a long-term side gig, but if you think you're carrying an extra few pounds, then you can kill two birds with one stone doing this hustle!
HealthyWage lets you place wagers on your weight loss goals and compete with yourself and others for cash prizes. You can win an incredible $10,000 in the team challenges.
And the cool thing is, financial incentives are proven to be powerful weight loss tools. So not only can you get yourself healthier but you also make money in the process.
28. User Testing
I must confess this side hustle has been my secret weapon for over a year now – and I absolutely love it. I'm not sure if I just have a knack for it, but user testing platforms have paid me very well and more importantly, consistently ever since I started using them.
Essentially you sign up to a user testing platform and complete tests that they provide online. You will be required to assess either a website or app and give feedback as to your experience. This is vital information for companies looking to improve their services and as such, they pay you for your responses.
The tests are usually done via the testing website and will require you to speak aloud and follow instructions. In most cases, you will also be required to appear on a webcam to deliver your feedback.
If you are confident, audible, clear, and precise, and follow the instructions exactly, then you will get paid. And this is usually about $10 per test – which takes no longer than 15-20 minutes.
I went through a period of doing 1 of these every day, and that's a nice little side income. The problem most people have with user testing websites is a lack of opportunities, although this doesn't appear to have been true of late, with multiple tests coming online each day.
Also, you really do need to take extra effort in delivering your feedback professionally and clearly. As long as you do that, you can get started making money right away.
I have personally used UserTesting.com and Userlytics.com – so would definitely recommend you start there. But you can also try:
29. Sell Jewellery From Home
If you love jewelry and want to make a nice side income selling quality pieces then why not become a Stella & Dot independent stylist?
Stella & Dot is a direct sales jewelry, accessories, and apparel company and could be your perfect side hustle.
The company has seen its stylists earn over $500 million in commissions to date, and also give a lot back to the community.
As an independent stylist, you'll get paid to represent jewelry, apparel, and beauty across the S&D family of products. You can decide where and when you want to sell, and work as little or often as you like. This essentially allows you to create a business that suits your lifestyle. That's the definition of a perfect side hustle!
Stylists earn up to 35% retail commission from all personal sales and get paid weekly.
So if you think this sounds like your sort of side gig – sign up to Stella & Dot now!
Side Hustles for Couples
It can be a daunting and lonely task to embark upon a side hustle journey. There are many factors to consider when deciding to give up your extra time in the pursuit of more money. But inevitably, it's a decision you won't regret, especially considering the extra freedom it will eventually afford you.
One thing you can do to make the whole side hustling venture a little more bearable is to not go at it alone. Including your partner is a really savvy move. Not only will it alleviate the time pressures you may face, but it could also lead you to make more money.
Your partner may have skills and attributes you are lacking and could bring something extra to the table. So if you're thinking about doing it as a couple, consider these important factors when selecting your side hustle:
Choose a side hustle where you both have strengths and passion.
Make sure you are able to work together and share a vision for growth and scalability.
Ensure you are able to delegate and share tasks with each other.
Pick a side hustle that excites you both.
Side hustling doesn't need to be a solo task, and working with a friend or loved one could be just the push you need to get your new income-generating venture up and running.
What Are The Highest Paying Side Jobs?
This is totally dependent on the hustle and hustler combination. Some hustles will pay more or less depending on who is doing it. But as a quick reference, here are some standout performers for a few of the higher paying side gigs:
Blogging
YouTube
Podcasting
These examples are of people who clearly no longer have this as a side hustle form of income. But anyone can get started with these ideas as a money-making opportunity and see where it takes them.
Side Hustle Ideas Wrap Up
Well, that's a lot of easy side hustle ideas to be getting started with. Some of them are higher paying than others and personal preferences, skill sets, and experience will largely determine what you are more suited to.
I always like to suggest trying a side hustle out to see if you like it. Although there may be a small investment to get started, in most cases, you can make your money back at least before deciding whether or not to continue.
Also, don't feel limited to just one of these great side hustle ideas. In the past, I've had a couple of these running simultaneously – and that seems to be a great way to diversify your earnings and maximize your returns. Right now I have a blog, always completes the odd user testing gig, and flips on eBay whenever the opportunity arises.
Once you've got yourself set up with a side hustle, you can always come back to it as and when you need to generate some extra cash.
Just taking the first step is the hardest part – after that, it's as easy as taking candy from a baby.
Well, almost…
Recommended: 22 Awesome Low Stress Jobs After Retirement
FAQs
What can I do for a side hustle?
There are two main factors that need to be considered when choosing a side hustle. Firstly, how much time does the side gig require and how much time do you have to give. If you can give the required time to get the sort of returns you want from a particular side hustle – then you are good to go.
Secondly, do you have the required skills to perform the side hustle at a level that will make you money? And if you don't, are you prepared to invest in your education to develop the skills and give the time that the investment requires.
Blogging, for example, is a great side hustle that can provide an excellent income in the long term – but it does require an enormous time commitment and may take many months before it starts to pay off. There are also a vast amount of things that need to be learned and mastered for this hustle.
On the other hand, getting paid via user testing platforms requires considerably less time and no real investment. The amount you are able to earn though is considerably lower than blogging.
What is the easiest and fastest way to make money?
This all depends on your skills, experience, and available time to commit to your hustle. Taking these factors into account, I would suggest the easiest hustles to get started with are Selling Stock Photos, Renting Out Car/House, Online Surveys and User Testing.
How do I make an extra $1000 a month?
You will need to explore the side hustles with a higher-earning potential to make over $1000 a month, possibly invest a small amount in education and start-up costs and build your hustle as you would a business.
How do you find your side hustle?
Start with this list (obviously) and see if anything jumps out at you. I am currently engaged in Blogging, User Testing, Online Surveys, eBay Flipping and I've started to dabble with YouTube. It might be worth exploring more than one option to see what you enjoy and what has the most potential to pay the best!
How can I make $100 a week?
If you're looking for $100 a week then I would definitely suggest one of the more stable forms of side gig income, namely Babysitting, Pet Sitting, Rent Out Car or House, and Part-Time Job – once you have established this as a source of income it should be fairly regular and consistent.
How can I get rich quick?
Isn't that the $1 million question?
Clearly, the path to great wealth is almost never quick, but to speed things up, having a side hustle is essential. In fact, the three key ingredients to generating great wealth and becoming 'rich' are:
Maximize your earnings in your current employment or business.
Side hustle to generate additional earnings.
Invest your money – so it works for you!
Awesome Side Hustle Jobs