Disclosure: This post may contain affiliate links. If you click on a link I may make a small commission at no extra cost to you. You can read the full disclosure here.
Last Updated on October 23, 2022 by Chris Panteli
Is Ibotta Legit
The idea of getting cashback on your everyday purchases might sound like a total scam. This is especially true for those who haven't tried it before. It is however a legit way of getting free money and also saving your cash.
Different cashback apps offer this service but you have to be cautious since some are not legit. One of the most talked-about cashback apps is Ibotta which has gained a name for itself in recent years.
Is Ibotta Legitimate?
The Ibotta cashback app is a legitimate service where you can receive cashback for purchases made from participating retailers. There are a number of inbuilt systems within the mobile application that allow you to accumulate cashback with your everyday shopping – and withdrawing this cash is a seamless, secure, and fast process.
The Ibotta app has been used by different shoppers in various grocery stores and proved to be a great money-saving app. If your predominant thought about this is, "is Ibotta legit?" then the short answer is a definite yes.
A lot of Ibotta reviews and success stories from different individuals prove that the app works. We'll break down everything you need to know about Ibotta and get you started on taking advantage of this amazing invention. Let's dive into it.
Ibotta
Get cashback on everyday purchases, up to $20 in welcome bonuses, payment as soon as your order is confirmed, and all 100% FREE.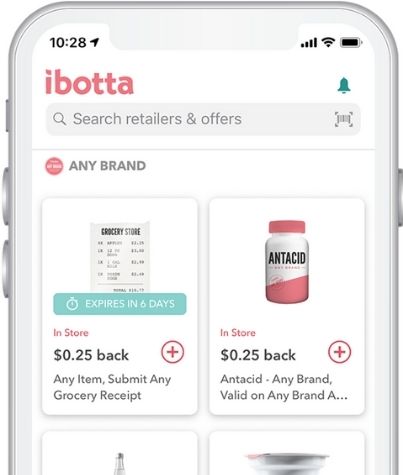 Ibotta Defined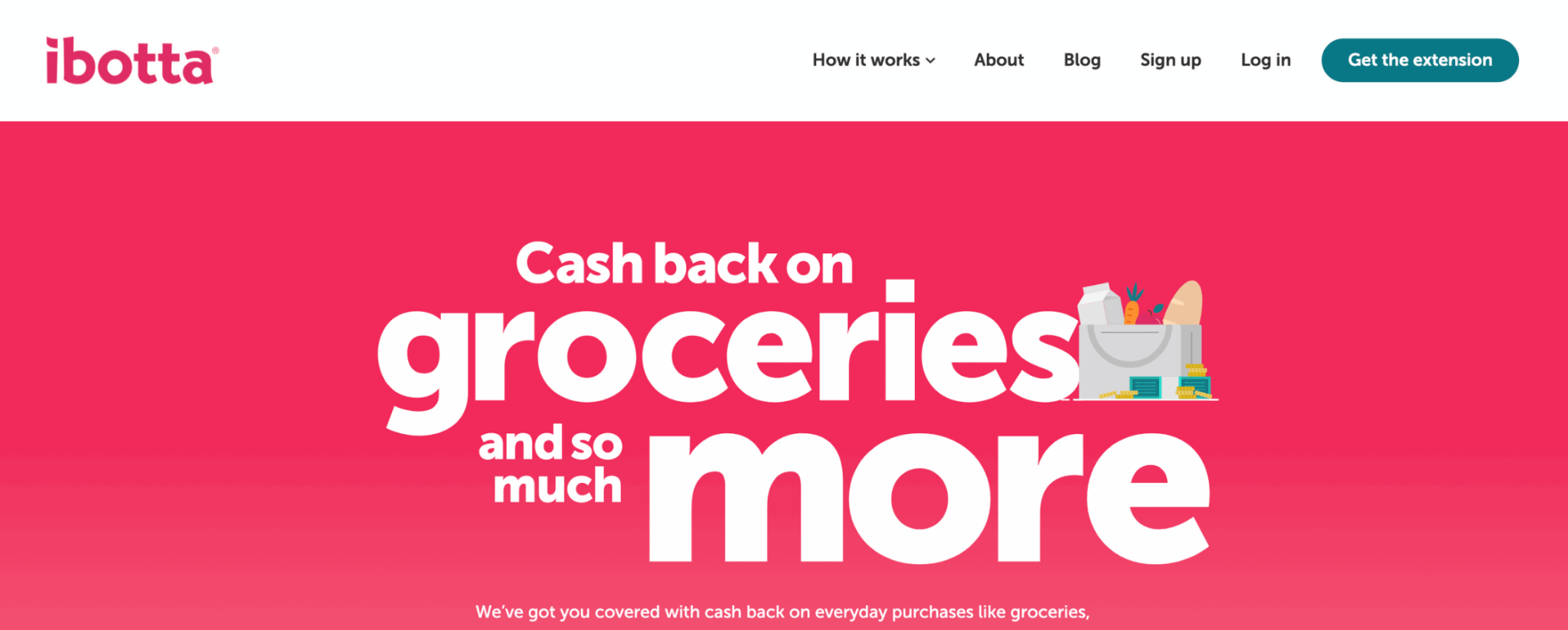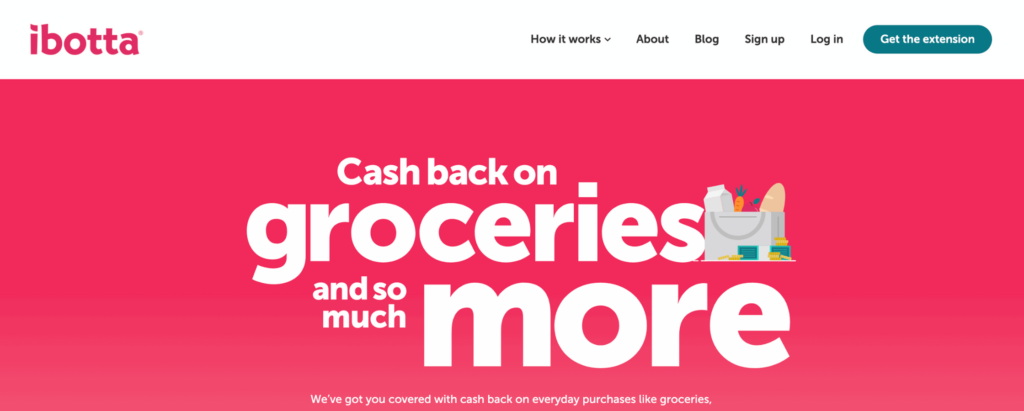 Ibotta is an app that was established to help buyers earn cashback on their everyday purchases. The Ibotta app comes in handy by saving you money each time you go out shopping in the retail stores featured on the app.
They support both in-store and online purchases making this a very convenient way to get your shopping done. Who wouldn't like to get some of the money they spend on groceries and other items back? This is for sure one of the most legit passive income ideas to get into.
When going on your shopping trip, take advantage of the Ibotta app especially when purchasing from retailers they have partnered with. You can either pay through the Ibotta app or upload a receipt with all your purchases to the app.
Once this is done, you'll get the cashback you've earned from your shopping within 24 hours. It is a fast and convenient process and you won't have to worry about delays in receiving the cashback on your purchases.
When it comes to the retailers who have partnered with Ibotta you are spoiled for choice. There are over 1500 well-recognized brands and retailers that you can purchase from and trust that you'll earn your cashback. The Ibotta app is a must-have if you are an avid shopper and would like to save your money.
Ibotta Company Overview
The Ibotta company was founded in 2011 by Bryan Leach who is still the current CEO today. His vision with this app was to find a way of rewarding customers with cashback on their everyday purchases.
Over the years, this objective has been met with payouts of over $980 million. The Ibotta app has garnered great success with over 35 million people who have downloaded and use the app regularly.


The app features a partnership with over 1500 established brands and retailers. This gives Ibotta users a great variety of shopping options and opportunities with the confidence that they will get their cashback reward.
When Ibotta was founded it was mainly focused on rewarding grocery shoppers since they had partnered with a lot of grocery stores at the time. However, this has changed and they strive to make every purchase made by an Ibotta user a rewarding one.
This philosophy has seen the company grow with more people interested in getting in on the opportunity to save some money.
To make the Ibotta app more inclusive, they developed a browser extension that can be used alongside the app downloaded either on android or iOS. These different options will result in a perfect experience with Ibotta and allow you to earn your cashback and save money.
Is Ibotta Legit
One of the most pressing questions that come to people's minds each time they hear about this cashback app is always "is Ibotta legit?". This is a valid concern given that getting rewarded for shopping is a new concept to most people.
With the Ibotta app, you can be sure that it works well and is a credible money-saving app. To get a better grasp of the legitimacy of Ibotta, we compiled a few aspects for you to consider and put your mind at ease.
Company Legitimacy
The Ibotta company is featured on the CrunchBase website which is a resource for finding legitimate companies. The platform only hosts companies that are in operation with clear details of their existence.
For instance, the Ibotta company features 12 investors and has raised a total of $92.9 million in funds over the years. This company has grown and is now at the series D round of funding according to the Crunchbase platform.
The financing at this stage is reserved for special situations like mergers and acquisitions. This goes to show that the Ibotta company is legit and attracts great investments as well.
Ibotta User Reviews
The Ibotta app features mixed reviews from different users with some being absolutely in awe and loving it while others get a bit frustrated.
However, it is important to note that while the Ibotta app is a great way to save money, it's not a get-rich-quick opportunity. This is where most people get it wrong and end up feeling like their cashback rewards aren't adding up to a lot of money.
Additionally, some of the unsatisfied Ibotta users have not taken the time to understand the app and the bonus requirements. This is what brings about the frustrations.
However, with this in check, you'll enjoy using the Ibotta app given that it comes with clear instructions on how to use it. On top of it, the Ibotta support team is always at your disposal to help address any concerns or unusual delays you may experience.
Ibotta Media Mentions
Ibotta has been featured on a review that was done on the CNBC website and goes in-depth on how the app works and how it impacts lives. The review of this app confirms that it is a legitimate cashback app that you can rely on.
Additionally, it is also featured on a list of the best coupon apps that was done on the Investopedia website. This goes to show that Ibotta is a legit app for your in-store and online purchases.
How to Signup With Ibotta
Signing up for Ibotta is quite easy and can be done online or with the app. When it comes to signing up online, you'll need to fill in the registration requirements to get started. You'll be asked to provide your names, email address, password, date of birth, zip code, and gender.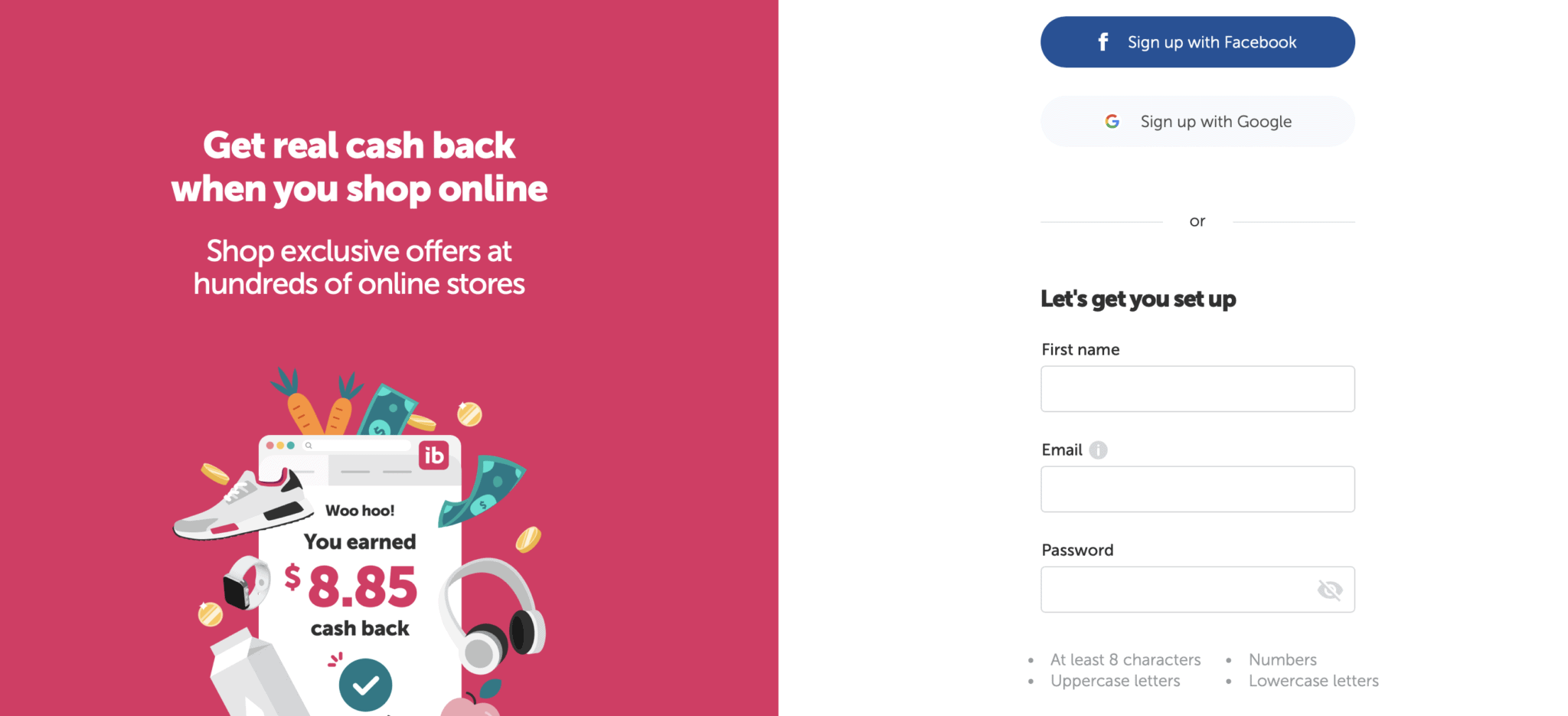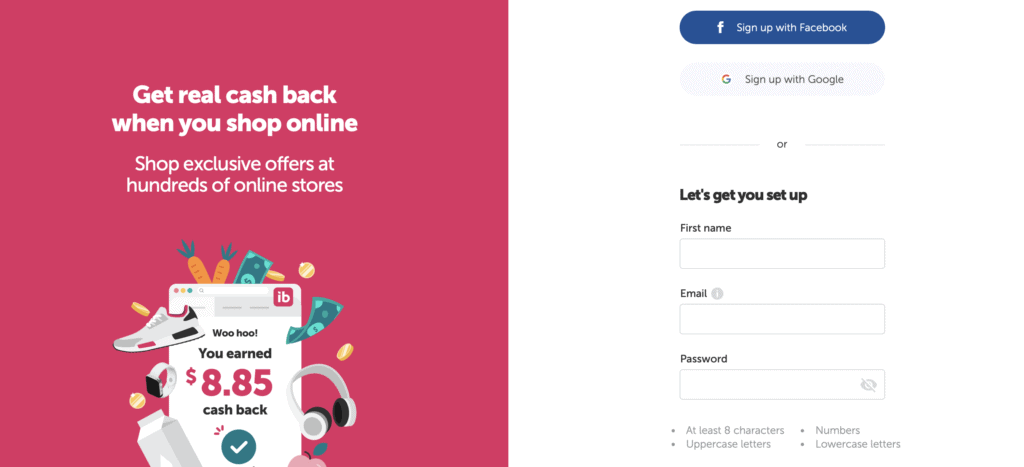 With the date of birth, you should note that the app will only accept registrations from people who are 21 years or older. If you have a referral code, you can also use it in the designated section before signing up.
To use the Ibotta app online, you'll need to download the Ibotta browser extension and sign in with the details you registered with. When signing up using the Ibotta app, you first need to download the app and follow the registration requirements.
They'll be the same as those featured when signing up online. Once you have signed up and are ready to use the app there's one thing you need to take advantage of. This is the welcome bonus that is featured when you join the Ibotta app.
At the moment, the welcome bonus stands at $20, and the company reserves the right to switch it up when the need arises. To get your Ibotta bonus, here are a few things you should do.
After you've downloaded and signed into the app, verify your device ensuring that you use the same device you registered with.
The next step is to find some of your favorite stores and pick up a few things you would like to buy.
Once you have what you want to buy, click on the plus sign (+) next to the item to ensure that you add the offer. 
After you have added your offer, you have the option of shopping online or going into the store. With the online option, you can easily pay with your Ibotta app and the cashback rewards will be in within 24 hours. However, with in-store purchases, you need to make sure that you upload your receipt to the app to help you get your rewards. 
Once Ibotta verifies your first purchase, you'll have qualified to get the welcome bonus and also earn cashback for the goods purchased. 
Take advantage of the Ibotta bonus once you join the app to avoid missing out. It's a great way to get you started and assure you that it works.
How to Use Ibotta
Finding success with the Ibotta app is quite easy seeing as you can use it for different purposes. This makes the app a great resource to have especially when going for your shopping trip.


You get to save money and earn cashback when you use the Ibotta app correctly. Additionally, there are different Ibotta cheats that you can employ to better your chances of earning more with this app. Here are some of the ways you can use the Ibotta app:
Link Your Loyalty Cards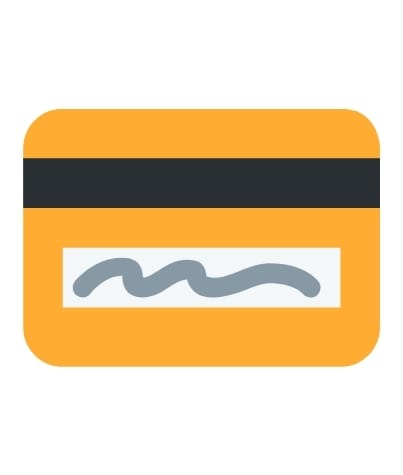 The Ibotta app features a handy option that allows you to link your loyalty cards from different retailers. Doing this lifts the burden of having to scan all your receipts from these stores. This is made possible by the fact that once you pay for your goods using the loyalty card, they are directed into your Ibotta account.
However, for this to happen, you need to specify in your Ibotta account that the payments made to a certain store will be through the loyalty card. For this, you'll go to your favorite store on the app and click on verify purchases where you'll select "scan your loyalty card".
This will signal the app and ensure that any purchases made through the card are automatically logged. Linking your loyalty cards also features added perks that you should keep your eye on.
With this payment method, you are eligible to earn rebates that will come in handy. You can use these rebates to redeem coupons and save some money even when checking out at the store.
Linking your loyalty card is an effortless task that will prove to be very beneficial for you in the long run. Get on to this and maximize your chances of earning good money with the Ibotta app.
Always Add Your Offers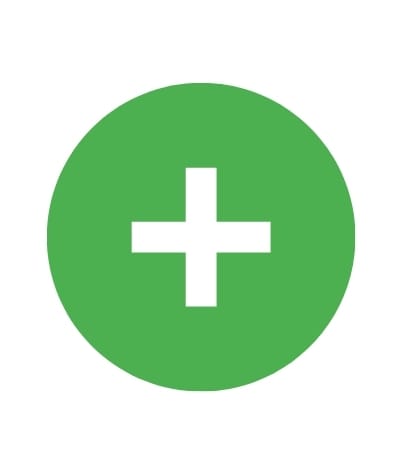 When you go to your Ibotta account, most times you'll find that your favorite stores have offers that are running. These offers are usually done for a short while and require you to take advantage whenever you find something you want.
One of the best ways to use the Ibotta app is by adding the offers to your Ibotta account. This is especially important for those who aren't going for online purchases. With buying online, you can simply click on the items you want to buy and pay through the app.
This will help the Ibotta app better calculate your cashback rewards and how much money you'll save on your purchases. However, when going out to the retailers to shop, you'll need to have your Ibotta offers added to your Ibotta account.
Adding your orders allows you to easily refer back to ensure that you are picking up products that have offers and will result in more cashback. The best way to ensure that you invest in the right products is by making use of the in-app bar code scanner. This will help you confirm that the product your holding is the exact one with the offer on the Ibotta app.
It would be a shame to confuse the brand type or size of the product only to get home and find that you messed up. Don't assume that you'll remember the Ibotta offers off the top of your head.
Additionally, it will also help inform the app that the receipt you'll be uploading features items that are on offer. When the app checks the items on your receipt to the offers you had added, you'll be asked whether to redeem the specific offers for cashback. This helps better calculate your Ibotta earnings once you are done shopping.
Make Use Of Coupons And Sales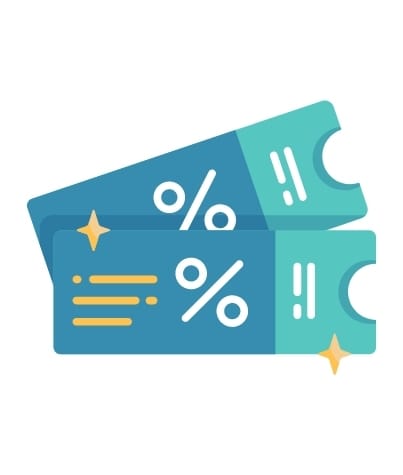 If you've found yourself clipping coupons in the past to redeem them at your retail shop then you understand their importance. They come in handy to help you save some money on the purchases you want to make.
With the Ibotta app, you also have the advantage of coupons and sales designed to help save money on eligible purchases. You can easily use the coupons from the retail shops and also get the products that are on sale.
Once you have that, you can then upload your receipt to the app and get the cashback on the products you have purchased. This results in multiple chances for you to save and reduce the amount of money you spend on your shopping trip.
Take Advantage of Gift Cards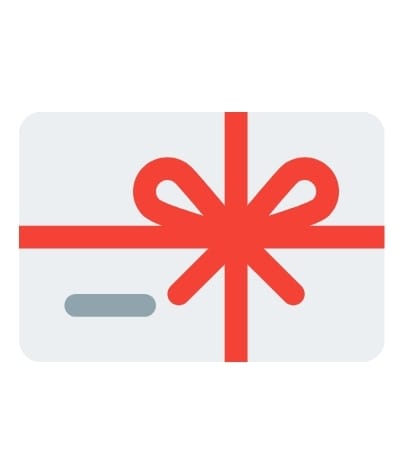 "Gift cards" on Ibotta is what was formerly referred to as "pay with Ibotta" and is a great way to increase your Ibotta earnings. Gift cards allow you to pay directly from the Ibotta app and earn instant cashback once the transactions are completed.
The ability to take advantage of gift cards is supported by over 50 popular stores and restaurants. However, to use this function, you first have to add a viable credit card to your Ibotta account.
To do this, go to your account and tap on the payment option then navigate to the payment methods. Once you're there, select the option to add a credit or debit card and fill in the necessary information. If you are a bit skeptical about this, you can be sure that the Ibotta app will keep your information safe to give you more confidence when making your purchases.
To use the gift cards, here is the process you should keep in mind. After you've added your credit card payment option, you can start finding your favorite stores by tapping on gift cards. Scroll to shop by category and see some of the retailers who are participating in the gift card payment.
Once you find your stores and already have your desired products, you can easily checkout. At the checkout, you'll need to choose the retail shop you've purchased from then enter the total amount you have spent.
Once that is done, review your purchase with the app to finalize it and present the gift card code provided. The gift card code will be scanned and be used as the payment option for the items purchased.
With this, you won't have to upload any receipts. Your cashback rewards will be received instantly once the purchase is completed. This is the advantage of using your gift cards as your primary payment option.
Take Advantage of the Bonus Opportunities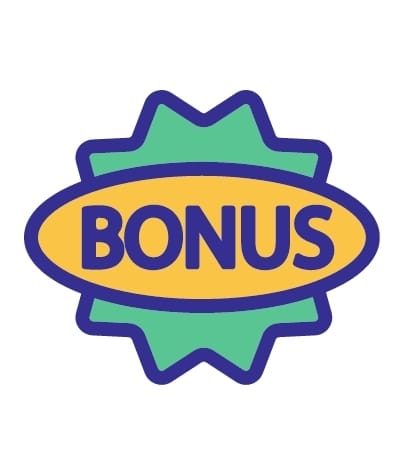 The Ibotta app gives you the advantage of earning extra cash with more than just saving and cashback opportunities. You also get to enjoy the various Ibotta bonuses featured on the app. This gives you a great opportunity to increase your Ibotta earnings significantly.
Do not sleep on the amazing opportunity presented by the different bonus options on Ibotta. The bonuses apply in different situations resulting in an increase in cashback with different purchases.
They come in handy when you complete a challenge featured on the app when you redeem specific offers, and also when you shop at certain retailers. As you can see there are different opportunities present to earn more and grow your Ibotta earnings.
To keep track of your Ibotta bonus, go to the app and tap on "earn more". At this point, you'll find that different options are featured to help you earn more money. These bonus opportunities include:
Redeeming offers from different brands
Spending a set amount of money on an online purchase
Redeeming one offer multiple times
Redeeming offers from a specific brand
Redeeming offers by using specific Ibotta features like gift cards or the browser extension.
These are great bonus opportunities that you should take advantage of to help you earn more with the Ibotta app. You should however note that these bonus opportunities will change frequently so keep an eye on your earn more tab.
You'll get to see some of the Ibotta bonuses available and you should be prompt in taking advantage of them.
Capitalize on Rebates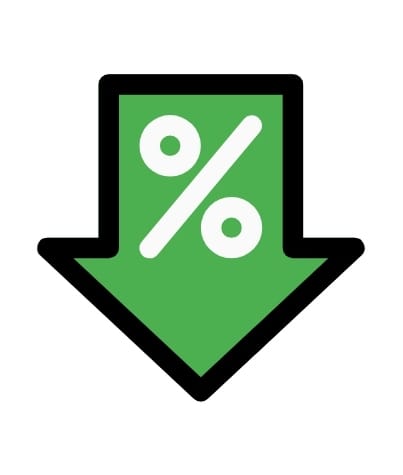 Ibotta features different rebate offers that are run by a variety of retail stores participating within the app. When going for your grocery shopping, you need to ensure that you take advantage of your Ibotta rebates.
These rebates come in different forms that allow you to capitalize on the amount of money you save. With this, you have the option of recurring rebates or any brand rebates. Depending on what is specified on the app, you can enjoy the money off on different items.
With the recurring rebates, you are allowed to feature different products on your receipt that feature the rebate. This allows you to save a good amount of money.
On the other hand, any brand rebates allow you to buy products from any brand at a discounted price. Take advantage of this and get your usual everyday purchases and get to save some money while also earning you cashback rewards.
Use Your Referral Code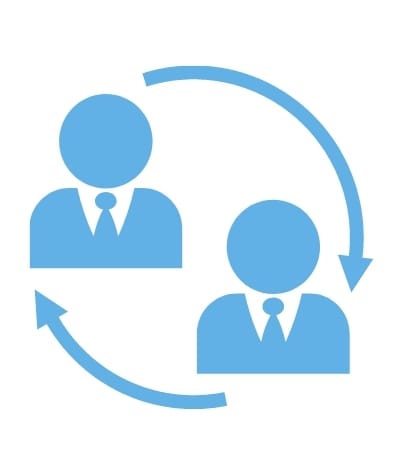 Your Ibotta referral code is another great way to use the Ibotta app and increase your earnings within the app. The referral code is a shareable link that you can send to your friends and family to have them join the Ibotta app.
Once people join the app using your referral link, you get a referral bonus immediately after they complete their first purchase. This is a great way to increase your earnings and also motivates Ibotta users to keep sharing their experiences with the app and urging more people to join.
The best part about capitalizing on the referral code is that once people join using your code, they become a part of your team. Having a team is another great way to increase your Ibotta earnings.
The Ibotta app found a way to encourage teamwork by featuring teamwork bonuses that you can take advantage of. This works by having a monthly goal that you have to reach as a team.
Once your target is met, you all get to enjoy the cashback rewards for your efforts. It is a mutually beneficial arrangement that you should capitalize on.
However, using your referral link is not the only way to grow your team. You can also link your Facebook to your Ibotta account and any friends on the platform who also use Ibotta can join your team.
How Much Can You Make With Ibotta
The possibility of making some good money with this app is quite high. All it takes is logging the purchases you make and being mindful of other earning opportunities featured on the app.
When it comes to the Ibotta earnings that you can expect when you get started, this will vary greatly depending on how active you are on the app. On average, people who are moderately active on the Ibotta app will earn between $10 to $20 a month.
This is the potential for those who don't do much shopping and aren't capitalizing on other earning opportunities. However, those who are active on the app and take their time to stalk the opportunities available will earn far more.
Their earning potential usually ranges between $100 to $300 a month. As you can see the differences in earning potential clearly show that you can make decent money with Ibotta.
Take your time to learn the different ways you can maximize and use the Ibotta app to save and earn money through cashback rewards. Don't just depend on uploading your receipt and leave it at that.
There's so much more you can do to earn more. It is important to note that to withdraw any money from Ibotta, you need to have gotten to a $20 threshold. To withdraw the money, you'll work with a direct deposit to your bank account or PayPal account. Additionally, you also have the opportunity of redeeming the money for gift cards that you can use in different retail stores.
Will Ibotta Always Save You Money
The Ibotta app is designed to offer rewards for shopping with the participating retail stores featured on the app. These rewards come in the form of cashback calculated from the total amount you spend on your purchases.
When it comes to saving your money, yes Ibotta will give you different opportunities to do so. However, you have to be mindful and take advantage of such opportunities without just depending on the cashback.
You have rebates, offers, coupons, and sales that you can always take advantage of to save you money. The assurance of Ibotta saving you money depends on your involvement in finding different ways to reduce your costs. Take your time to learn more about the app and how it works to give you the best advantage.
Recommended: 16 Incredible Ways To Get Free PSN Codes
Stack Savings By Planning Meals
Meal planning is a great way to save on the cost of food when you go out grocery shopping. One service that comes in handy with meal planning is the $5 meal plan. It provides a list of the items to purchase going for roughly $2 per person or less.
With this, you can easily get exactly what you need for your meals for the week and avoid any unnecessary purchases. You can easily get the ingredients through the Ibotta app and take advantage of the cashback featured after completing the purchases.
$5 Meal Plan
Let the team at $5 Meal Plan save you money and time by planning your food for the week!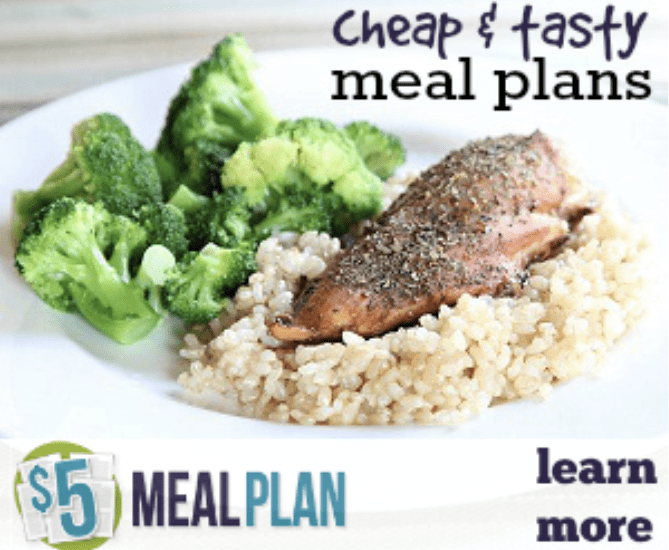 To make this even better you can stack your savings and greatly reduce the amount of money you spend grocery shopping. One way you can do this is by stacking rebates together. This is seen in a situation where you have two types of rebates.
For instance, having a $1 off any brand and also finding a $2 rebate on your favorite brand of cereal. In such a situation you'll get to capitalize on both rebates and save $3 with the purchase that you make.
On the other hand, you can also stack rebates with coupons and sales. In this situation, you find that a product on the Ibotta app has a rebate, is on sale at the store, and may also feature a digital or old fashion coupon featured in the papers.
With this, you find that you get to enjoy some money off your final purchase when you combine all the opportunities and the amount of money to be excluded after purchasing.
Ibotta Pros And Cons
The Ibotta app has some great features that come in handy, and you should capitalize on them to save lots of money. However, the app is not perfect, and we discuss its shortcomings here as well:
Pros
Ease of use
Fast cashback
Different payment methods
Free to use
Wide selection of retailers and products
Cons
Threshold limit
Account maintenance fee
Offers are only applicable before purchasing 
Ibotta Pros
When it comes to finding offers on Ibotta, your favorite retail store, or your favorite brand of product you can be sure that it will be quite easy. The app is designed to offer you the perfect user experience making it easy for beginners to also navigate the app.
After you have completed your purchases and are verified by the Ibotta app, your cashback rewards are set to be in your account within 24 hours. This makes it quite convenient and continues to motivate you to keep using the app as you make your everyday purchases.
Different payment methods
The payment methods featured by Iboyta are designed to offer convenience to different people. With Ibotta, you have the option of either withdrawing through PayPal, redeeming the money for gift cards in different stores, or making a direct deposit to your bank account. The different options give you great flexibility with what to do with your cashback rewards.
Getting rewards for shopping and all you need is a free app is quite an amazing invention. The app not only offers a great opportunity to earn money but also gives you the advantage of saving your money.
Wide selection of retailers and products
The best part about the Ibotta app is that they feature some of the most well-recognized brands in the market for different product categories. This makes it easy to find your favorite store and get the products you want to invest in with the app.
Ibotta Cons
When you start earning your cashback once you join the app, your welcome bonus is up to $20 which would be nice to withdraw immediately. However, the Ibotta app features a withdrawal threshold that you have to meet before you get your money.
After 6 months of inactivity, Ibotta will start charging a maintenance fee of $3.99 per month. Yes, the app is free to use but if you don't log in and make purchases regularly, it will cost you. However, these charges will only be removed from your Ibotta earnings. They won't be deducted from your bank account.
Offers are only applicable before purchasing
Before going to your favorite store to get the different products you need, you first have to add any offers you find relevant on the app. Without doing this, once you are done with your shopping any offers that you had not added will not count. This means that you won't get to save money on those specific products offer.
Do you want to make some

REAL MONEY

?
If you want to pocket commissions and make money while you sleep, then you can with this breakthrough software.

Using the incredible "Sleep-Sales Technology" you could have everything up & running BEFORE you go to bed tonight.

Ibotta Alternatives
There are different cashback apps out there that you should consider investing in. These apps come in handy given that you can easily use them together to get the best deals. Here are some of the best Ibotta alternatives for you to consider:
Dosh
The Dosh app is a great alternative to the Ibotta app that you can consider using on your next purchases. With this app, you'll need to link your debit or credit card to better utilize its service.
It works by tracking your purchases through the linked cards. Linking your cards removes the need to have to keep track of coupons or upload receipts to the app. This app also offers rewards in cashback and is deposited into your PayPal account or bank account once it gets to $25.
Fetch Rewards
Fetch Rewards is one of the best rebate apps to use alongside the Ibotta app. With this app, you check the deals running in the app and get shopping.
Once you are done, you can upload your receipt to the app and get points for your purchases. These points can later be redeemed for gift cards that you can use in different recognized stores and get some of the products you want at a discounted price.
Coupons Sherpa
Coupons Sherpa is the best app to download for those coupon deals you need when looking to save money whilst shopping. It comes with a variety of in-store, location-specific, and online coupons.
All you need to do is search for the coupons specific to the store you are at or the products you've bought. Once you have the coupons, present them to the cashier at checkout and get to save your money with ease. With this app, the money you save stays with you seeing as you'll only be paying a fraction of it.
Shop Savvy
If you are a notorious price comparison fan and always have to see which store has the best prices, this app is for you. Shop Savvy simplifies the act of comparing the prices by having a variety of stores for you to have a better look at where to get your products.
To get the best from this app, you first need to scan the product you intend to buy with the shop savvy app. The app will compare the prices from different stores and give you an alternative fo where you can get the product at a cheaper price.
Conclusion
Ibotta is a legit app that will reward you for doing your shopping and also help you save money by capitalizing on different deals. Not forgetting the amazing earning opportunities featured on the app. It is an app that you should consider trying out to give you the best chances when it comes to saving money when shopping. Take your time to fully understand how the app works to give you the best chances of success.
FAQs
Is Ibotta legit?
Yes, Ibotta is a legitimate app where you can earn cashback rewards and find different opportunities and ways to save money when shopping.
Is Ibotta Free?
The Ibotta app is a free-to-use app that is designed to offer rewards on the purchases you make. 
Do Ibotta users get real money? 
Yes, Ibotta users have over the years been in a position to withdraw their earnings from Ibotta once they hit the limit of $20. Additionally, Ibotta has facilitated over $980 million in payouts to Ibotta users. 
How do payouts on Ibotta work?
The Ibotta app features three options for cashing in on your cashback rewards. You have the option of a direct deposit to the bank, withdrawal through a linked PayPal account, or transfer to gift cards. With all these options, you need to have accumulated at least $20 in cashback to be in a position to withdraw or get a gift card. 
Does Paypal charge for Ibotta withdrawals?
When you withdraw your money through PayPal, there will be no withdrawal fees charged on the amount you get from Ibotta. 
Is Ibotta a safe app to use?
This is a major concern especially for those looking to link their credit cards to the app. However, you don't need to worry because Ibotta is completely safe and you can be sure that your information and bank details are also kept secure. 
Is Ibotta Legit