Disclosure: This post may contain affiliate links. If you click on a link I may make a small commission at no extra cost to you. You can read the full disclosure here.
Last Updated on October 23, 2022 by Chris Panteli
Ibotta Cheats To Make More Money
The Ibotta app allows you to get cashback on all purchases made through the app. You might have heard people raving about it on social media or in person. It is a revolutionary and effortless way to get your hands on some extra money.
How do I get more money on Ibotta?
In order to get more money on Ibotta, you need to use the app strategically. This will involve a combination of smarter shopping, price and product comparisons, timely offers, and consistency. The more you are able to adapt your shopping strategies to maximize the rewards available; the more money you will be able to make.
Some might even call the Ibotta cash " free money ". However, to capitalize on this app and the money-making potential it offers, you have to be strategic. In this Ibotta cheat list, we'll break down the best ways to maximize the app's potential.
You'll learn what to do and what to avoid when working towards becoming an Ibotta Cashback King!
Additionally, we'll also cover some of the most pressing questions you might have with regard to using the Ibotta app. Let's dive into it.
Why You Should Use Ibotta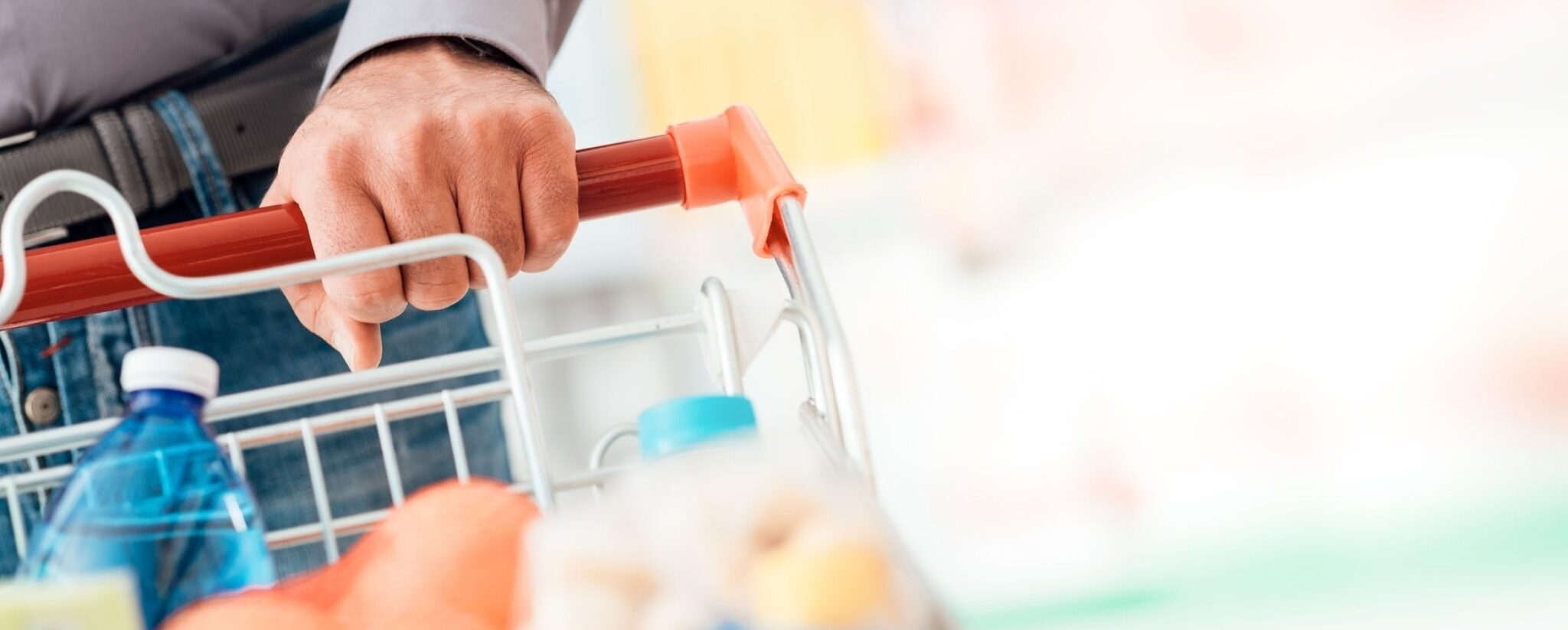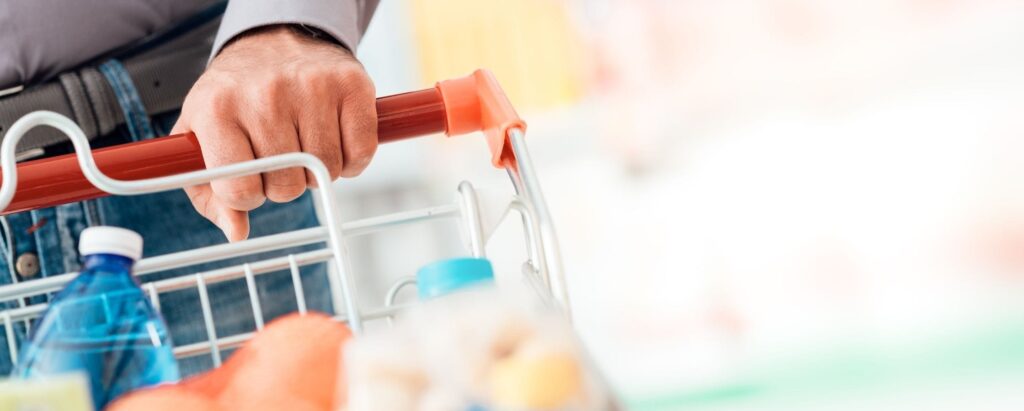 According to the Ibotta team, they have paid out over $980 million in cash rewards to over 35 million users since it was founded in 2012. If you were looking for any further evidence of its legitimacy, there you go.
Imagine saving and earning money with your everyday purchase! That sounds nice, right? Knowing that whenever you go grocery shopping the money you spend has an additional purpose other than stocking your fridge. You get given back a certain percentage on all the purchases made.
Well, this is where the Ibotta app comes in.
The app features collaborations with over 1500 brands that allow you to use the app to make your purchases and claim your Ibotta rewards. Additionally, with Ibotta you get to link your loyalty cards with participating stores.
Linking your loyalty cards allows you to make in-store purchases with the cards and get the offers of the day. Once that is done, the Ibotta app then qualifies your cashback rewards within 24 hours.
With Ibotta you can also get gift cards from your favorite store and get cashback on the purchases you make.
This app offers a legit way to get bonus cash each time you shop at one of the retail shops they have partnered with. Rather than getting coupons and credits for your next purchases, you are rewarded with real cash.
Additionally, they also feature different offers and deals with various brands participating at different times. These offers are best taken advantage of fast before they run out. This is why when making in-store purchases, you are urged to add the offers on your app first.
Once you have done that, you can submit your grocery receipt showing the purchases you made and earn your rewards. They have a list of all the retail stores they work with, so take your time to find your favorite store before you begin your shopping spree.
The Ibotta app is a relatively easy platform to navigate even as a beginner. They have clear instructions on their website on how to go about using the app. The best part is that they also feature a $20 welcome bonus when you signup.
Recommended: 16 Incredible Ways To Get Free PSN Codes
10 Best Ibotta Cheats to Earn Money
As discussed earlier, the best way to fully maximize the potential of this app is by taking a strategic stance. There are a few things that you can do to ensure your success and help you earn more money with the app. Some of our top Ibotta cheats include:
Ibotta
Get cashback on everyday purchases, up to $20 in welcome bonuses, payment as soon as your order is confirmed, and all 100% FREE.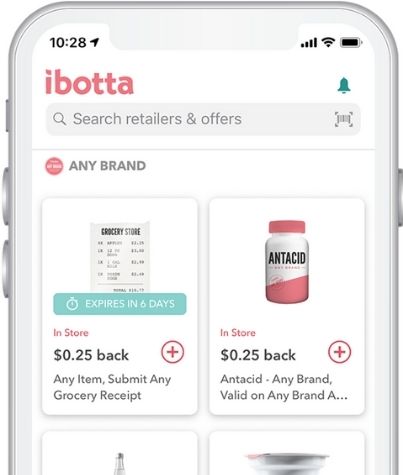 1. Have a Shopping List
Taking your time to write an in-depth list of everything you intend to buy is essential. Whether you'll be doing this in-store or online. The main reason why this is so important is to help you avoid unnecessary purchases that you won't end up using.
The temptation to get things just because they are on offer is quite high when shopping and should be avoided.
However, with your grocery list in hand, you'll be in a better position to determine what exactly you are in the market for. Once you have your list, you can dive into the Ibotta app to see what they have listed and start earning that sweet cashback!
2. Always Check The Ibotta Offers
Ibotta features different offers where a variety of brands will have products on sale for a percentage of the usual retail price. To make the best of these Ibotta offers, you need to take your time before going grocery shopping to stalk the app.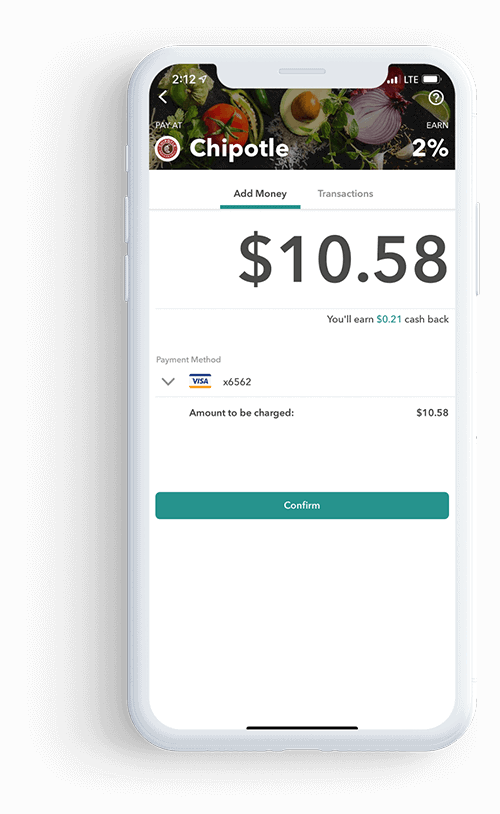 First, click on the category you are shopping for; this could be "grocery". Find your favorite stores and check some of the offers they have running. Once you find some offers that appeal to you, tap to add them to your app.
After you are done with your in-store shopping, you can come back and scan your receipts on the app to redeem your cashback. When searching for orders, your shopping list will come in handy.
You'll be laser focussed on the exact items you are looking for and avoid distractions. However, embrace a little flexibility when you find items on offer similar to the ones on your list but not exact.
For instance, if you find a different brand of breakfast cereal on offer, compare the prices between that and your favorite brand and consider the option that saves you money.
3. Capitalize on Referrals
The Ibotta app has developed a great way to add new users by giving existing Ibotta users the ability to add more people. This is done through referral links where an Ibotta user can share their Ibotta referral code with family and friends.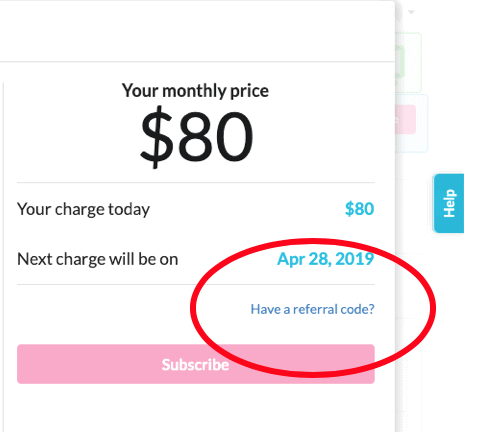 Once someone joins the app with your link, they become a member of your team. This is another great way that Ibotta has found to foster teamwork and facilitate a higher earning capacity.
Additionally, with this, the app gives you a referral bonus for every new member that joins with your link. This is a great incentive that motivates Ibotta users to keep referring the app to others for increased rewards.
4. Take Advantage of Teamwork Bonuses
Once you have shared your referral code and people have joined your team, there's one other option you can use to expand your team. This involves linking your Facebook account – especially if you have Facebook friends who use Ibotta.
The reason why it's important to build a team on Ibotta is mainly for the teamwork bonus. This is a monthly bonus that is given once your team collectively reaches the set goals on the Ibotta app.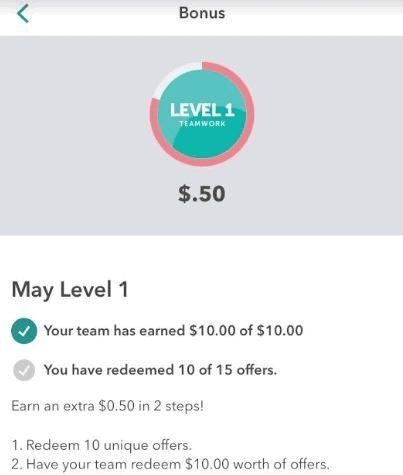 Ibotta's teamwork initiative is a mutually beneficial deal for every member of the team. The bonus comes in the form of cashback that can be withdrawn for real cash once you get to the $20 amount.
5. Link Your Loyalty Cards
Loyalty cards are offered by a lot of stores to help customers take advantage of offers and coupon deals. When it comes to the Ibotta app, most of these loyalty cards can be linked to your Ibotta account.
Doing this helps you earn rebates with which you can also redeem coupons even after checkout. To link your loyalty card, all you need to do is find the specific store and verify your purchases by scanning your loyalty card.
With this, the Ibotta app is set to realize that the purchases made from that specific store are paid using the loyalty card. This also removes the need to scan any grocery receipts and others that you may have from that store.
6. Pay Attention to Recurring Rebates
A rebate offer may be used more than once where the coupon code is valid for the duration of the promotion held by the store. You can take advantage of this by scanning a receipt with different items paid for separately.
Identical Ibotta rebates cannot be submitted on a single receipt which is why you need to work with different items. This will allow you to redeem the rebates more than once.
Recurring rebates are essential for saving money and also boosting the amount of cashback on the products you purchase. If you find great rebates on items that are not on your shopping list but could end up saving you money, invest in them.
This is especially important if you'll need them later. It will help you to greatly reduce costs and ensure that you get your cashback rewards in your Ibotta account.
7. Use Ibotta's Barcode Scanner
Most of the products you get from retail stores come with specific barcodes to easily differentiate them. Scanning these codes with your Ibotta app is a great way to help you save some cash.
Once the code is in your Ibotta account, you'll be notified each time there is an offer on the product. This is a great way to keep yourself up to date and ensure that you take advantage of all the deals you can get.
With this, you'll save money on the products and ensure that you get your cashback rewards after you make your purchase.
Additionally, scanning the barcodes on products before purchasing them will help you avoid losing your cashback and rebates. You'll get to see the product's size and quantity to ensure it coincides with what is on offer on the Ibotta app.
This is a great step especially if you had already saved offers on the app. It would be such a waste if you went back home to scan your receipts only to find that you got the wrong products.
8. Always Upload Your Receipts
Uploading your receipts is a no-brainer especially if you want to save your coins and get some of the cash you spend back. Ibotta encourages you to scan your receipts once you are done shopping to ensure that the purchases you made are logged.
This then allows the app to offer accurate cashback after a short while usually in less than 24 hours. Additionally, if you have any old receipts scan them as well to get rewards on them.
However, ensure that your receipts are from one of the stores that partner with Ibotta. One Ibotta hack I've seen work for people with old receipts is scanning them with new ones.
Here, you'll scan the first receipt as a long continuous receipt and continue to scan the old one. With the old one, fold over the parts with the date to avoid rejection. Also, ensure that both receipts are from the same store when scanning.
9. Don't Ignore Low Priced Items
Low-priced items can also save you a lot of money once the rebate offers are applied. Take advantage of such items to ensure that you maximize the app's potential.
This will however require you to consider stepping out of your comfort zone to try out new things. If you are willing then these offers will come in handy to give you the best deals before you make your purchases.
10. Check Different Cashback Apps
There are different cashback apps available that you can use to scan your receipts and get as much money as you can. You can scan these receipts on multiple apps and get the cash from all the apps.
This is made possible mainly because these apps are owned by different companies. With this, you can upload the same receipt on multiple apps and get rewards. Additionally, it is essential to check other apps for some of the offers available.
These offers may coincide with those on Ibotta and allow you to save more money. One of the most used rebate apps for such offers is the Fetch Rewards app. You can upload your receipts on the app and get the rewards as well as on the Ibotta app.
Ibotta Alternatives
The Ibotta app is a great money-saving app for you to consider especially if you find yourself shopping a lot. However, there are also other app alternatives that you can use alongside the Ibotta app.
Doing this will help you save and earn more cash rewards from multiple platforms. Not forgetting the amazing deals and offers you'll be taking advantage of. Some of these Ibotta app alternatives include:
Fetch Rewards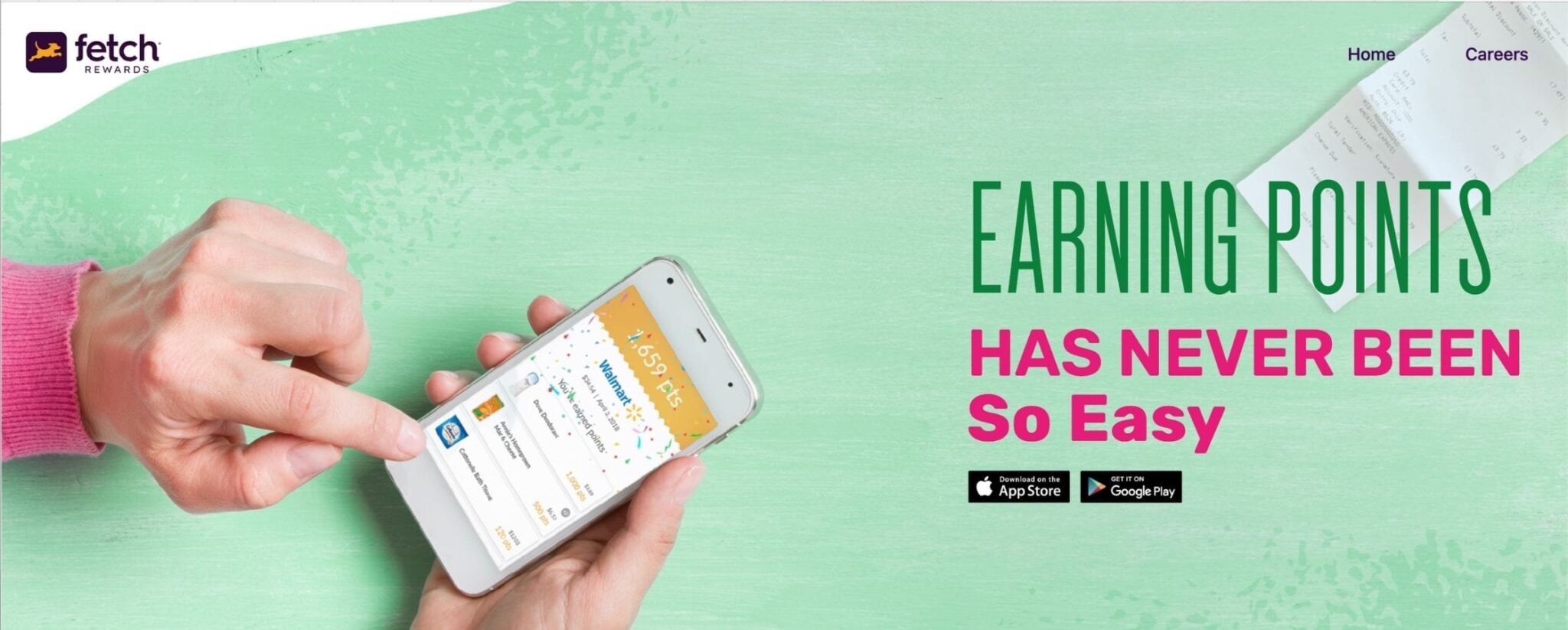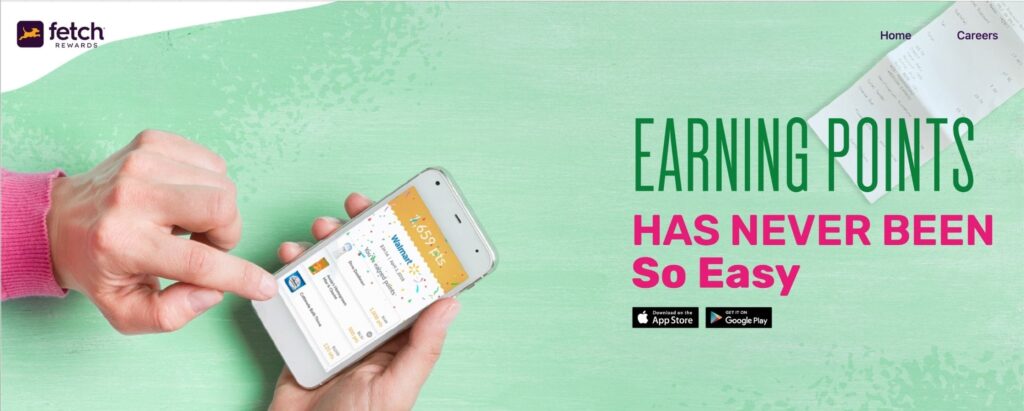 Fetch Rewards is the same as Ibotta in how it is navigated and used. All you do is check out the deals they have with your favorite store. Once you have that, you can do your shopping and scan your receipts on the app.
The app then allows you to save money and get points for your purchases. The points on this app can only be redeemed for gift cards from certain retailers. They include Amazon, Target, Sephora, and Best Buy.
To redeem these gift cards you need to have acquired a certain number of points that translate to the monetary value of the gift card.
For instance, if 1000 points equal $1 then a $10 gift card would require you to accumulate 10,000 points on your fetch rewards account. This is what makes it different from Ibotta.
Checkout 51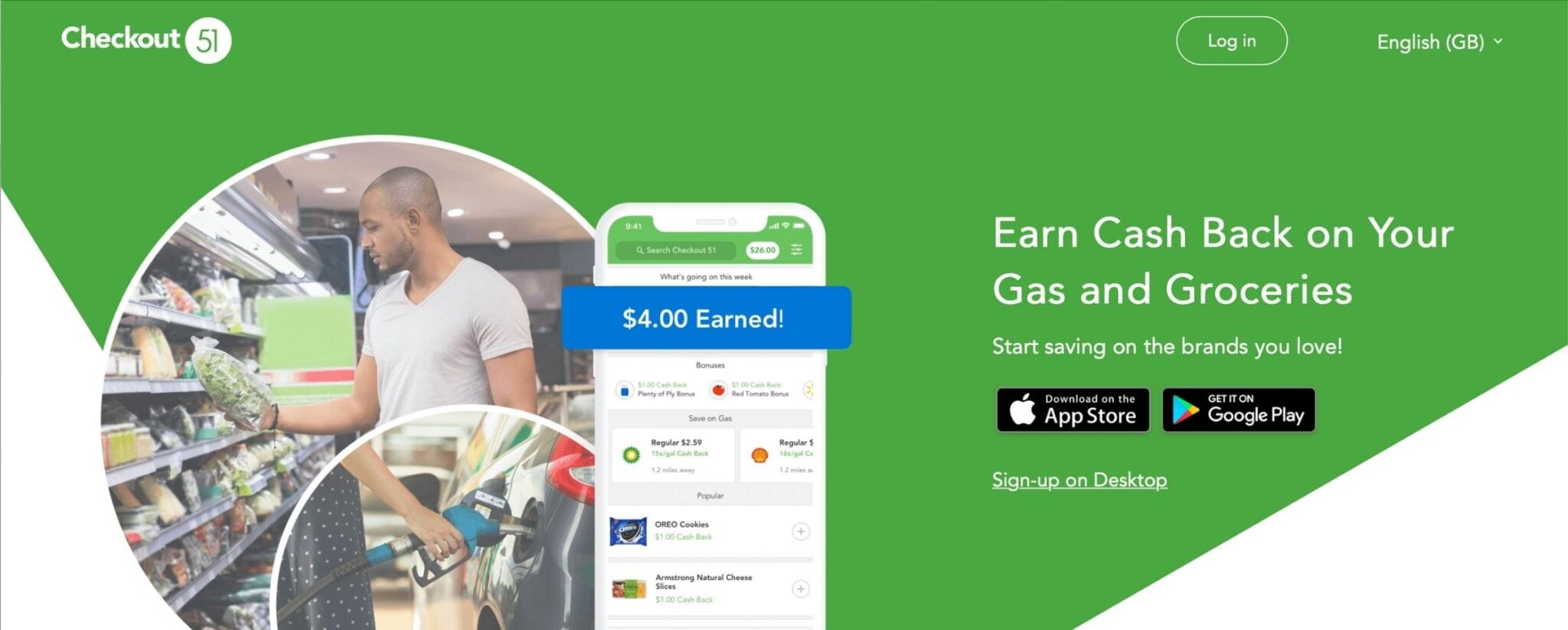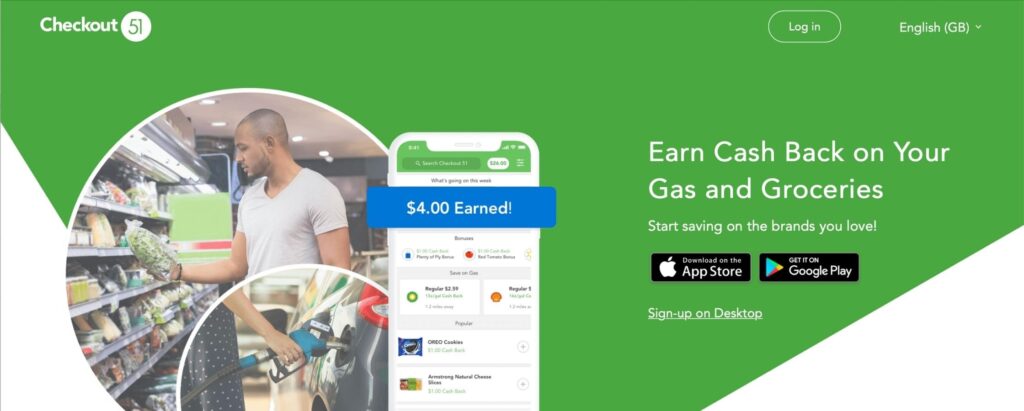 Checkout 51 offers you cashback on all the purchases you make once you upload your receipt to the app. They update their offers every Thursday morning to give you options when going out for your shopping.
The cash can only be redeemed once it gets to $20 and is issued out with a check. Unlike other platforms where apps like Paypal and Venmo can be used to transfer money.
Dosh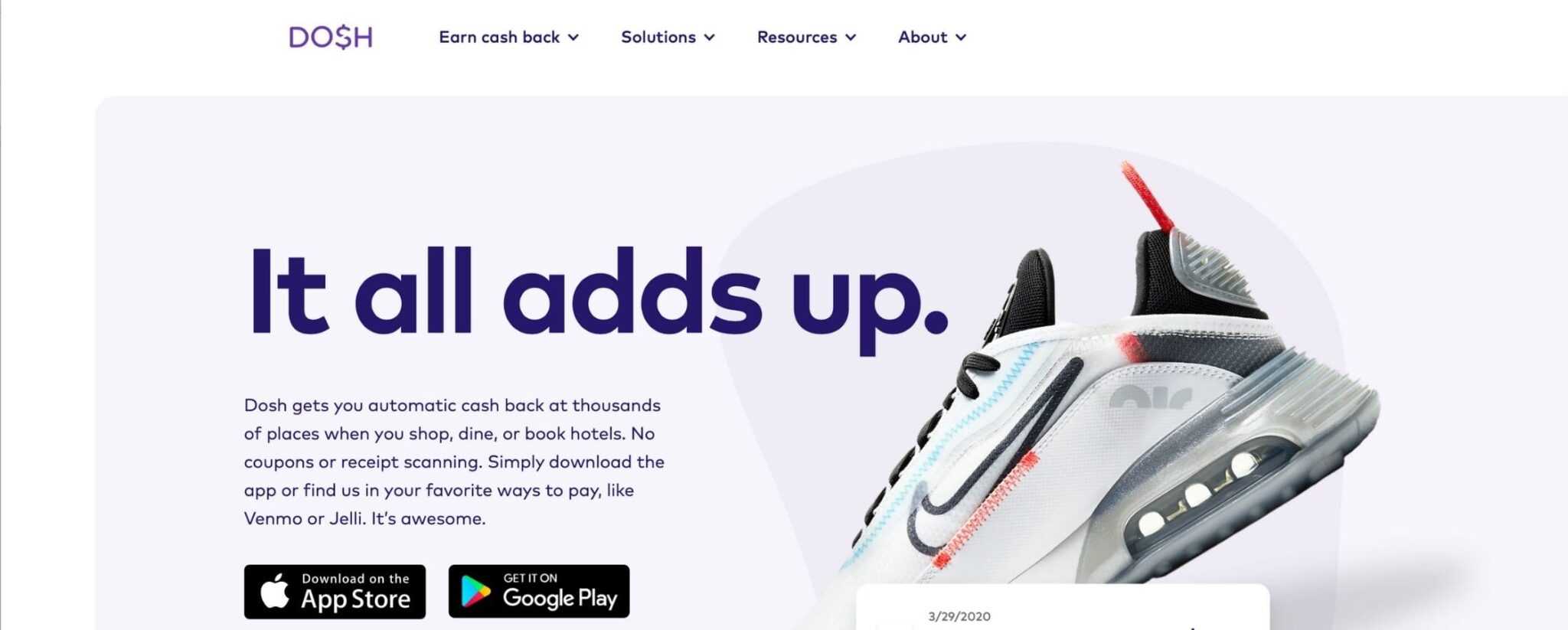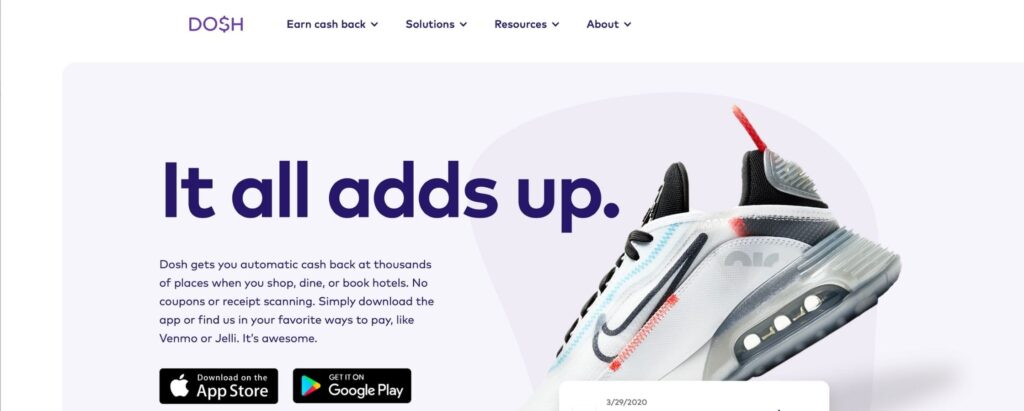 Dosh works by tracking your purchases through your linked debit or credit cards. These cards are securely linked to ensure your information is safe.
With this app, you have to pay attention to the participating stores that they feature and shop with them. When you use your debit or credit card, you don't need to upload any receipts or keep track of coupons.
Your cashback will automatically be wired into your Dosh wallet. When the cash gets to $25 you can easily withdraw it through your Paypal account or direct transfer it into your bank account.
Shopkick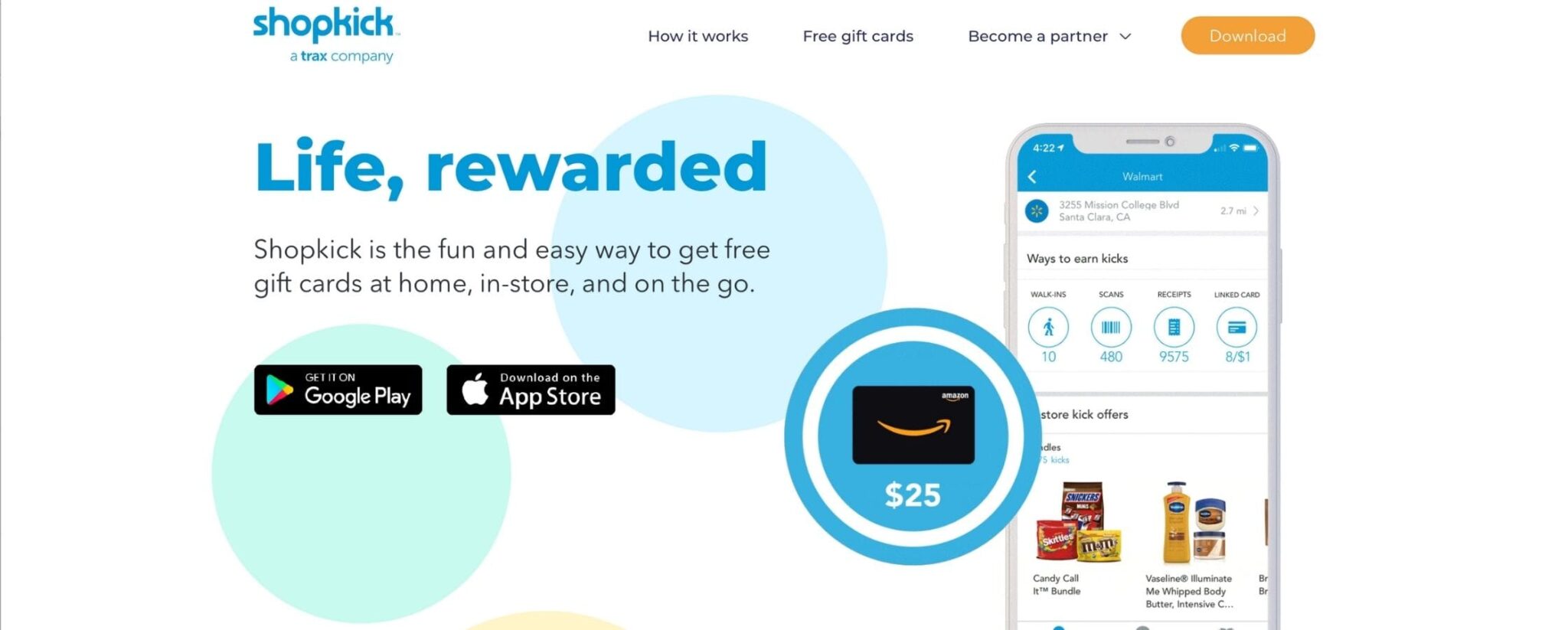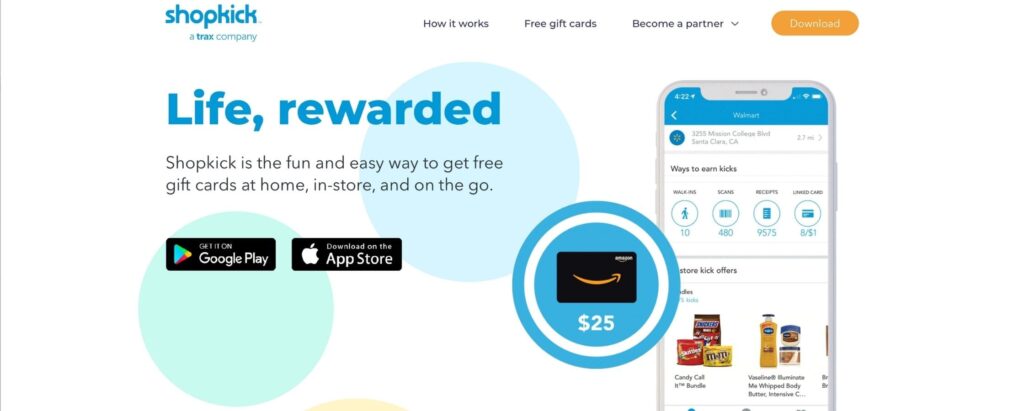 Shopkick features a few different ways you can earn your cashback and save some money. You earn rewards by submitting your receipts, scanning bar codes, watching videos, and shopping online.
There are different ways to go about this when it comes to this app. However, the rewards can only be redeemed for gift cards at specific stores. These rewards come in kicks that are translated to the monetary value of the gift cards you redeem.
Coupons.com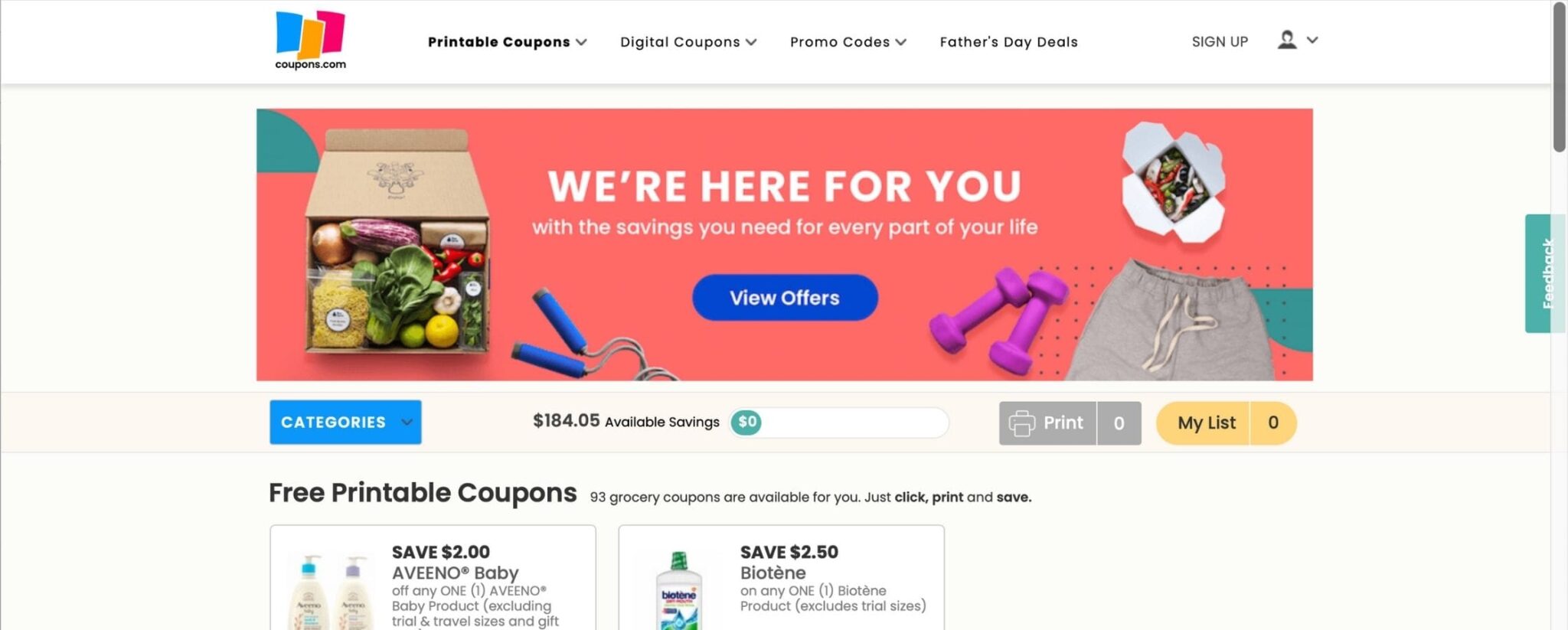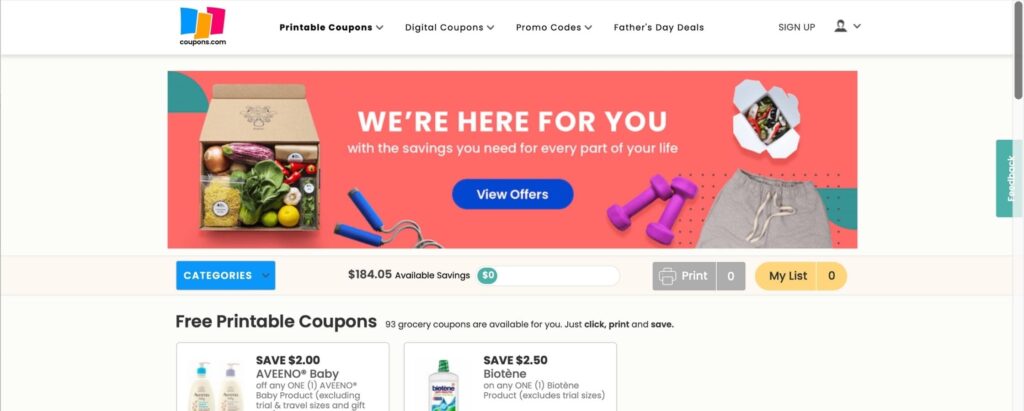 The coupons.com app gives you the ability to search for rebates from different grocery stores in your vicinity. This app offers printable and digital coupons that you should take advantage of when looking to save money on your purchases.
When you shop with the retailers they work with, you can scan your receipts and receive cashback. However, you can opt to skip the receipt scanning by linking your loyalty cards and using them to make all your payments.
What makes this app unique is that it has no restrictions on the minimum amount required when withdrawing cash. All you need to do is have an active Paypal account linked to your coupon.com account.
As discussed earlier, the best way to fully maximize the potential of this app is by taking a strategic stance. There are a few things that you can do to ensure your success and help you earn more money with the app. Some of our top Ibotta cheats include:
Ibotta
Get cashback on everyday purchases, up to $20 in welcome bonuses, payment as soon as your order is confirmed, and all 100% FREE.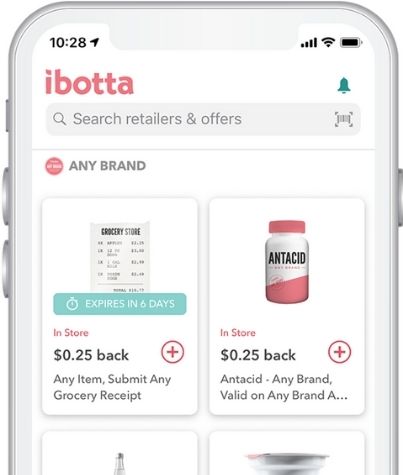 Conclusion
Money-saving apps are a must-have, especially for avid buyers. They come in handy to offer great rewards on the products you purchase by either giving cashback or gift cards.
The Ibotta app is one of the most used cashback apps in the United States. It works great especially for those who embrace the cheat list and strategically use it.
This gives you a great advantage by ensuring that you save as much money as you can and also earn some of what you spend back.
Embrace using other apps as well to get the best out of these apps and gradually increase the amount of money you save on everyday purchases.
FAQs
How do I get my Ibotta $10 referral bonus?
To get your Ibotta $10 referral bonus, you first have to invite friends and family to join the app. You are provided with a referral code that you can share on your social media, email, or any other place you want.
Once a person joins the app using your link, two qualifying aspects are required for you to get the money.
One, the user has to be a complete newbie to the Ibotta app. This means you cannot add someone who is already using the app or had earlier signed up for it.
Lastly, once the user is logged in, they have to redeem a qualifying offer. After this is done, the bonus is then credited to your Ibotta account.
How do I get more money on Ibotta?
There are different workarounds when it comes to earning money on Ibotta. Most of them are strategic steps that can help you earn more. Some of them include:
Linking your store loyalty card
Taking advantage of the bonus and recurring rebates 
Scan your barcode products
Always scan your receipts
Take advantage of the referral bonus
Can I use the same receipt twice on Ibotta?
It is not advised to scan the same receipt on Ibotta twice. Once the receipts offer has been indexed and the cashback calculated the second attempt may get you locked out.
You could easily lose access to your Ibotta account if you try to cheat the system. However, if you are working with rebates, it is best to pay for the items separately to ensure they count when scanning your receipts.
This will not be considered as submitting the same receipt twice and will earn you great cashback and save you some money.
Can I use old receipts for Ibotta?
Officially, Ibotta only gives you 7 days to scan your receipts into the app. After that, the receipt will be marked as too old and may not be credited.
However, some people do scan an old receipt as part of a new one removing all the qualifying details from the old one. This may work for you so try it and see whether it goes through.
Is Ibotta worth the trouble?
Yes, Ibotta will save you money and allow you to get some cashback on all the purchases you make. Ensure you are shopping in participating stores to take full advantage of this.
Additionally, the app will give you the best deals and help inform your purchasing decisions. Who doesn't like a great deal where you get to save money with guaranteed cashback? It is for sure worth the trouble.
Does Ibotta charge a fee?
Ibotta is a free app to use and does not feature any charges, especially for active users.
However, when the account is inactive, Ibotta will assess fees that will be drawn from your Ibotta account balance and not your bank balance.
To avoid these charges, it is best to redeem an offer on the app at least once every six months.
Ibotta Cheats To Make More Money