Last Updated on October 23, 2022 by Chris Panteli
Best Jobs Where You Can Work Alone
Are you an introvert? Are you more productive working solo? Does spending the day working with others leave you feeling drained? Do you have difficult colleagues or bosses that leave you dreading the thought of going to work every day?
Do you just want a job where you work alone?
If you answered yes to any of these questions, then building a career that allows you to work alone is a must. Thanks to modern-day technology there is a wide range of jobs where you work alone plus many of these jobs can be done from the comfort of your own home.
In this comprehensive guide, you can learn some tips about jobs where you work alone, the different types of jobs where you work alone, and find out about 30 of the best jobs for introverts.
Jobs Where You Work Alone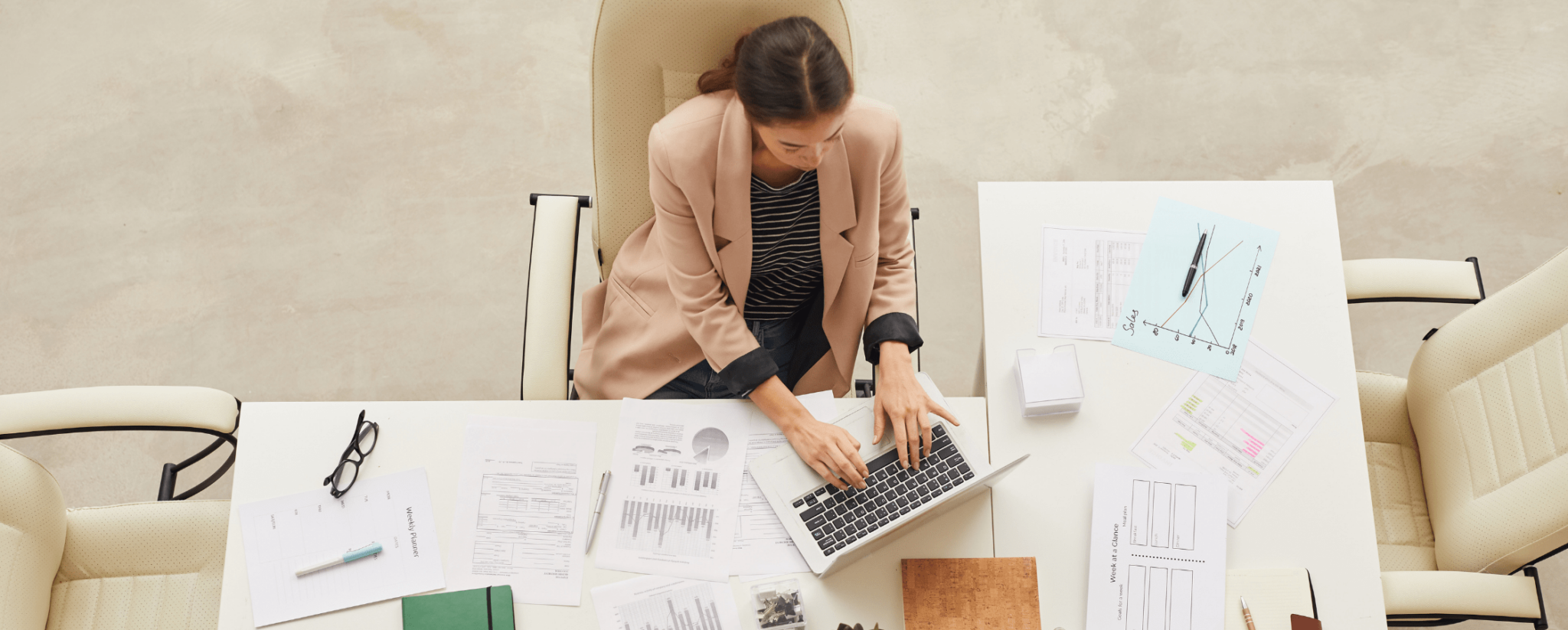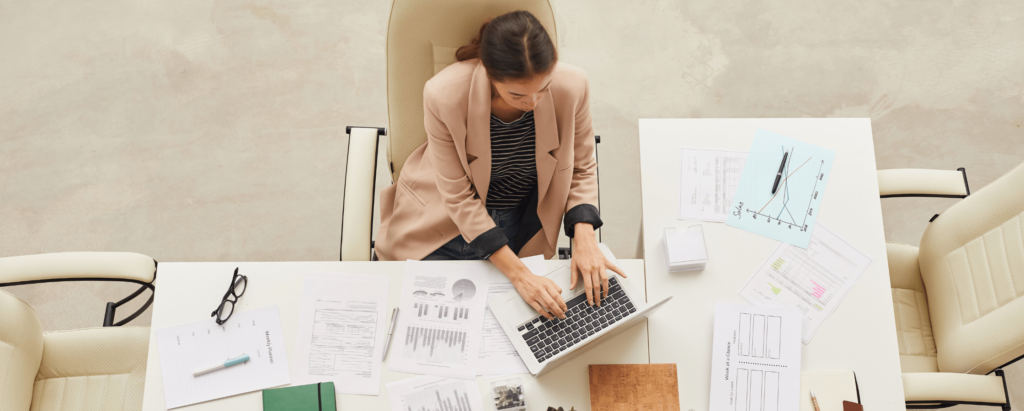 First, there are virtually no jobs that have no human interaction at all. No matter what you decide to do, at some point, you will have to speak to someone. Even on the space station they still need to speak to colleagues on Earth!
Jobs where you work alone allow you to avoid interacting with people daily. In many cases you can be at home and contact will be via email, telephone, or some other digital means. What are the benefits of working alone or from home? Here are some of the key benefits:
Recommended: 19 Genius Jobs For Lazy People
Why Introverts Prefer To Work Alone
If someone is an introvert, this doesn't necessarily mean they hate people or are scared of leaving the house. In the dictionary, an introvert is defined as a 'shy, reticent person'. Simply put, introverts often prefer to be alone or to be part of a smaller group of trusted friends or colleagues.
Although most introverts engage with normal day to day activities such as going to work, restaurants, and other leisure activities. It can be challenging, especially when there are crowds. That is why for many introverts' jobs where you work alone or from home are ideal.
Introverts generally possess some or all these traits:
A preference for quiet or solitude
Very aware of their own thoughts and experiences
Has a small circle of friends
Social occasions can leave an introvert exhausted
Prefers written communication over spoken
Usually quiet
Maybe indecisive or take a long time to decide
Often daydreams and comes to solutions using their imagination
Choose jobs where you work alone
It is not possible to be completely isolated when working as you still need to deal with people for things such as assignments, feedback on progress, and getting paid. However, as most introverts have most of the traits above looking for a job where you work alone or from home is a popular choice.
Keep reading to find out how working alone can help avoid co-worker conflicts, then afterward learn about the 30 best jobs for introverts where you work alone.
Co-Worker Conflicts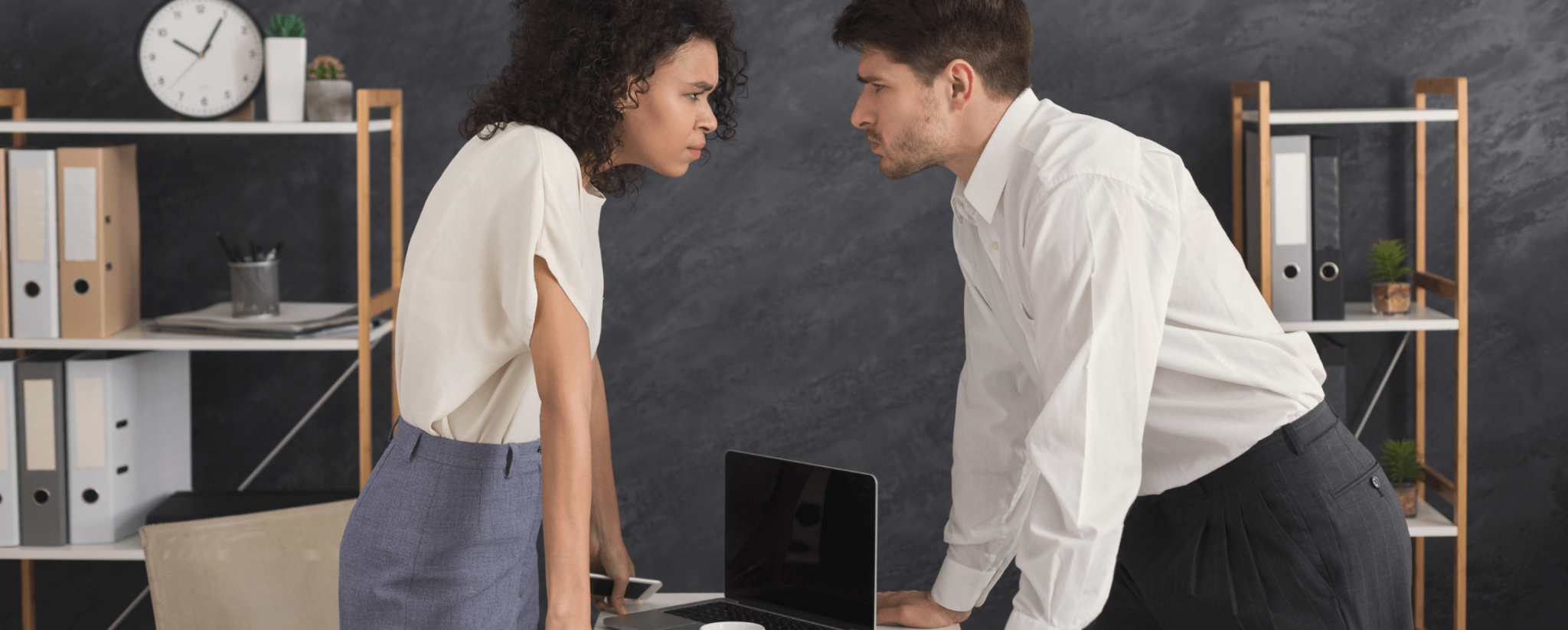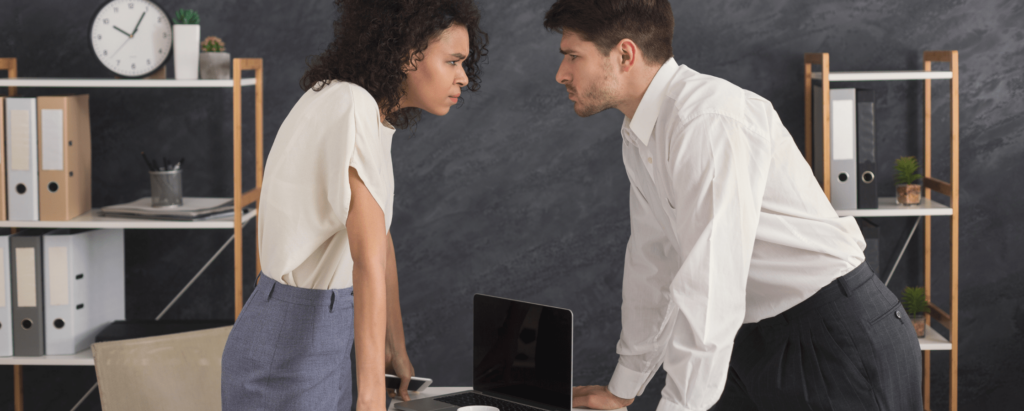 Jobs where you work alone can be a great way to help avoid co-worker conflicts. Conflicts in the workplace can arise for a variety of reasons including personality clashes, accidentally offending a colleague, or having different approaches to work.
Although many workplace conflicts can be resolved, once the damage is done the work environment can become uncomfortable and potentially mean further conflict in the future.
Conflicts in the workplace can impact both you and your employer. To give you an idea here are some statistics about workplace conflicts:
A great benefit of a job where you work alone is that it is much harder to have a falling out with a colleague. A conflict with a co-worker could still occur but it is much less likely.
Next, learn about 30 jobs where you work alone or from home. Read to the end as there will also be some great tips for jobs where you work alone and how to stay motivated.
30 Best Jobs For Introverts Where You Work Alone
Now we get to the reason you are here. To get ideas about jobs where you can work alone. This has been broken into three categories:
There is a great range of ideas for jobs where you work alone that should give you some choices and flexibility in your working life.
Work Alone Jobs That Are Out And About
Regardless of whether you are an introvert or prefer a job where you work alone, that doesn't mean you have to hide away in your home. There are some great jobs that get you out and about but still allow you to work solo.
1. Instacart Shopper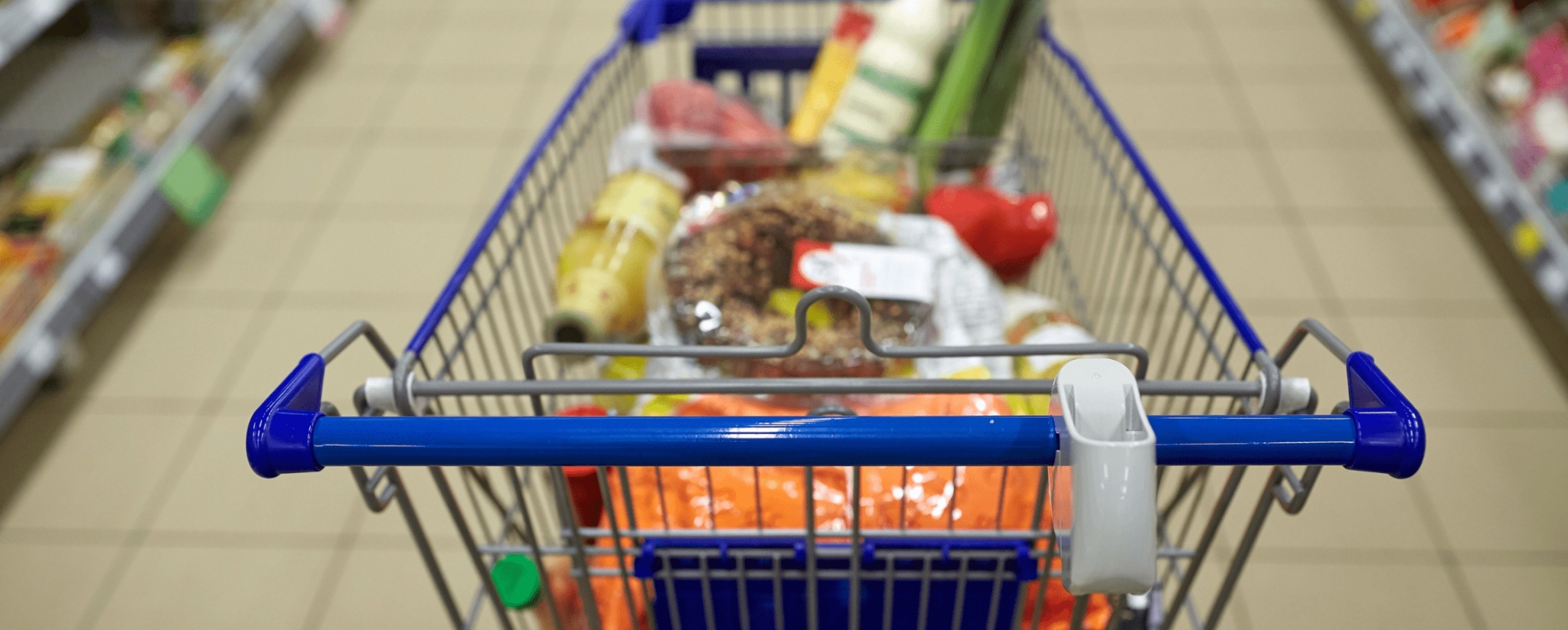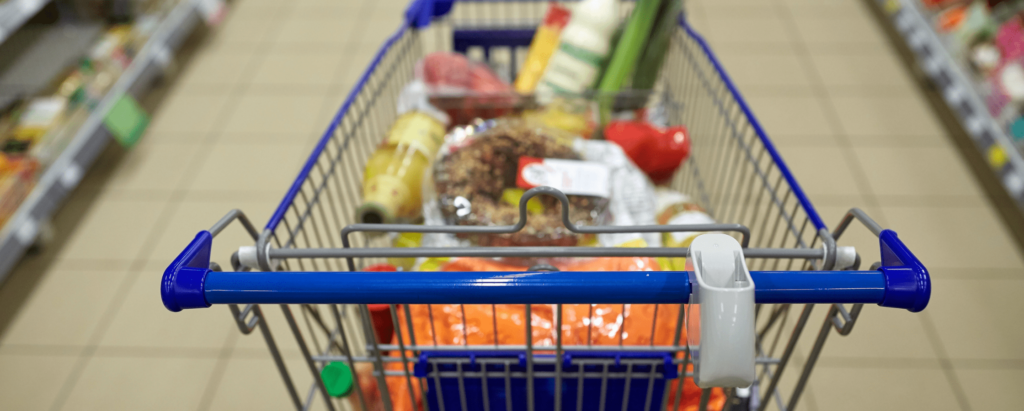 Instacart offers two great options. You can choose to be an in-store shopper and simply put shopping orders together in-store ready for delivery or collection. The other option is to be a full-service shopper which means putting the order together and delivering it to the customer yourself. If you choose to be a full-service shopper, you will need your own vehicle but you can choose the hours you want to work.
In store-shoppers can work part-time plus contact with people is minimal, so this is a great job for introverts or anyone wanting to earn some extra money.
You will need a smartphone for either role as it involves downloading an app to manage the shopping orders.
2. Food Delivery Driver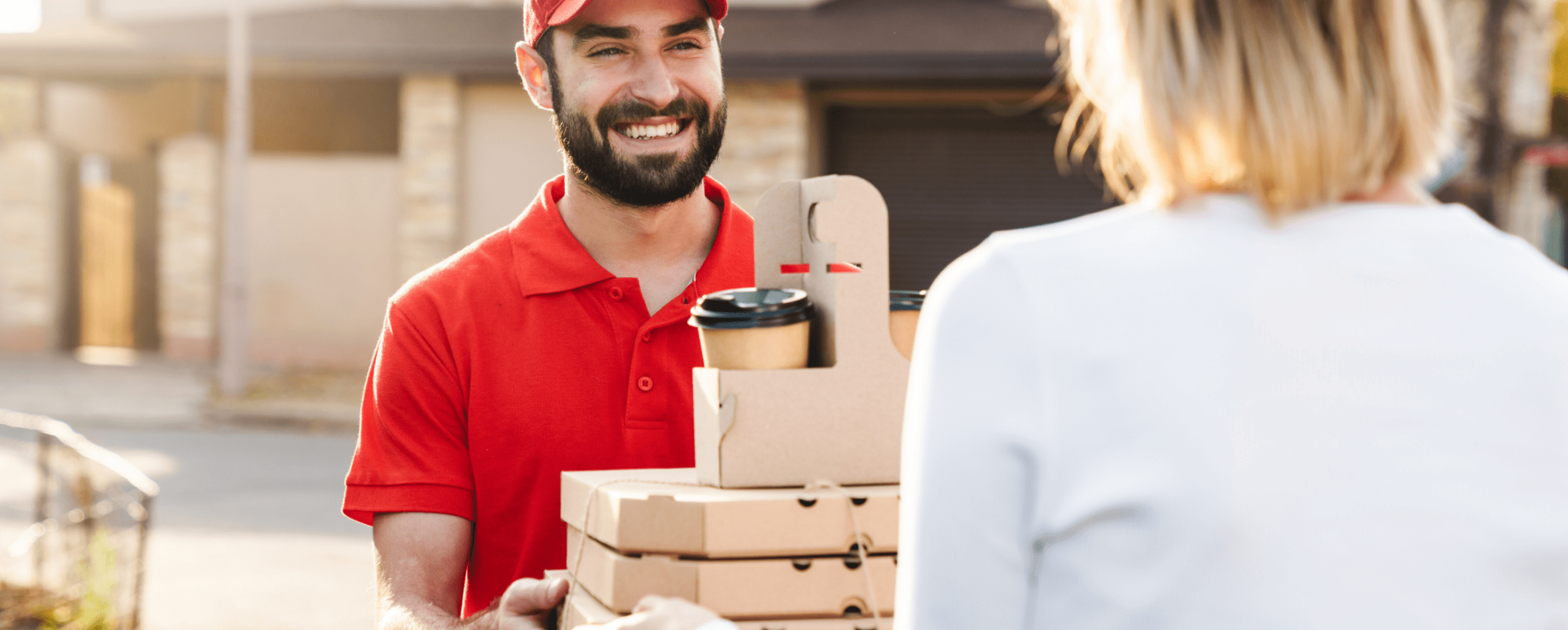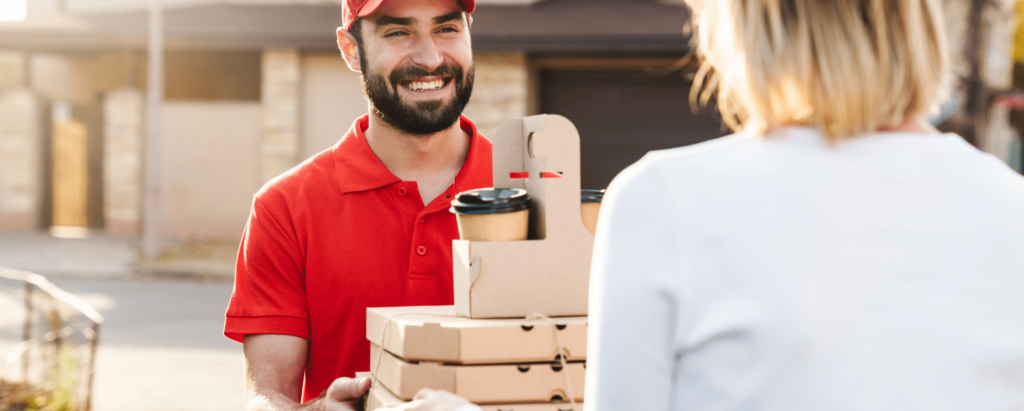 Technology has made it even easier to order your favorite meal anytime. It has also made it easier for restaurants as they don't have to employ delivery drivers. These days orders can be placed online and delivered by a third party.
This is great news for those of you that want a job where you work alone. All you need to do is join as a delivery driver and deliver the orders to start earning. No more dealing with difficult bosses or co-workers. Just collect the food and deliver it to its destination.
One of the most popular food delivery choices is Postmates. All you must do is download the app and you can start working. There is also the bonus of the option to cash out your earnings anytime plus you keep 100% of tips and earnings.
3. Dog Walker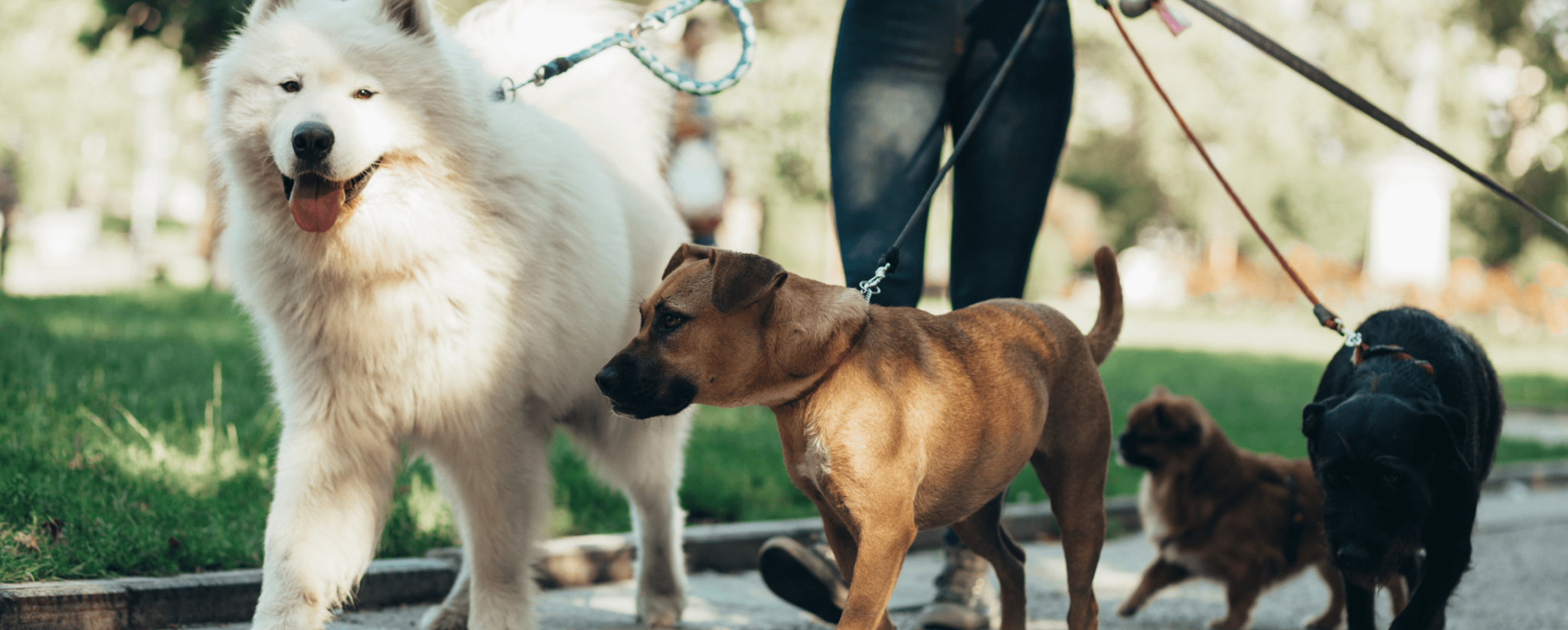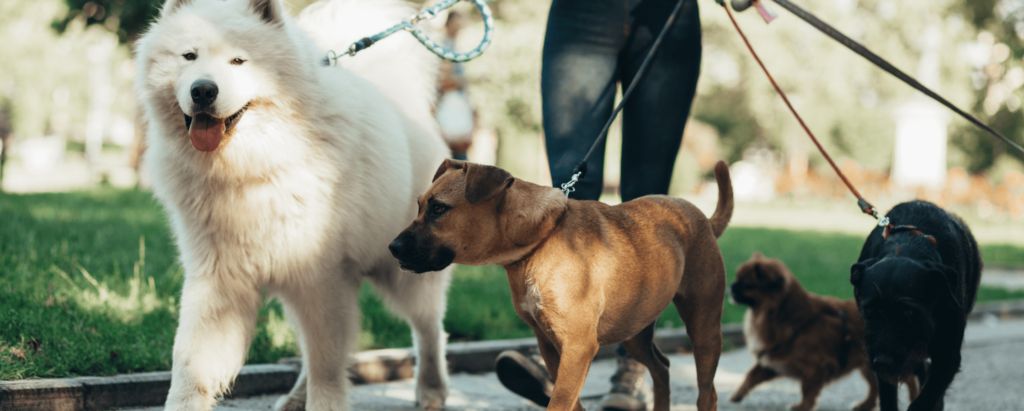 Dog walking is a great job to not only keep fit but also to limit human interaction. After all, dogs are usually much easier to handle than most people!
If you sign up with Rover, you can save yourself the time of finding clients as they do the hard work for you. For introverts, this is great news as you don't have to spend time networking to try and build a customer base. Rover will do a thorough background check which means less worry for you about getting paid.
When working as a dog walker you can decide when you want to work, how much you will charge, and what kind of services you will provide. Using Rover, you can also specify preferences for types of dog (size, age, etc.) to avoid looking after a dog that you can't handle.
If you are happy to be more than a dog walker, Rover offers the following additional services:
This gives you more flexibility about the type of work you can do with the ability to earn more and work your own schedule. Dog walking can be a great job where you work alone.
4. Security Guard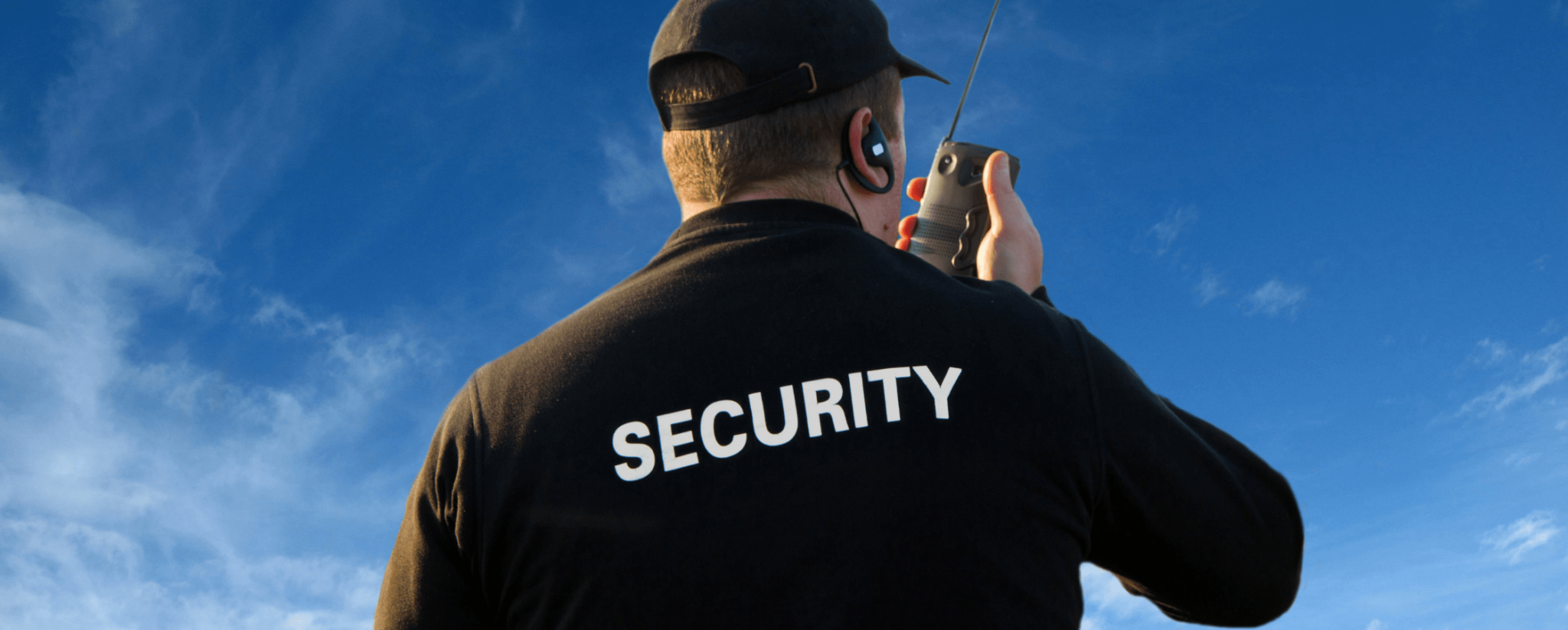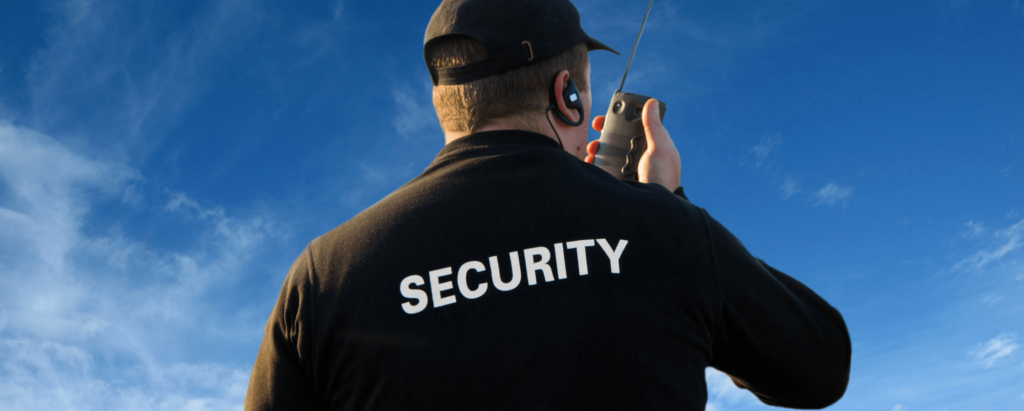 Working as a security guard is often a solo job and if you find the right role can mean spending your shift with minimal human interaction. Many security jobs exist to patrol or guard sites overnight. For someone looking for a job where you work alone, this can be a great job.
Often as a night security guard, you are only required to patrol at set intervals and the rest of the time you can safely sit in the security office waiting for the next patrol time. Most of these shifts are going to be spent alone.
If working nights isn't suitable, then a daytime security guard will still offer the chance to work solo. Working days though will mean interacting with people a little more but can be kept to a minimum for the most part.
5. Gardener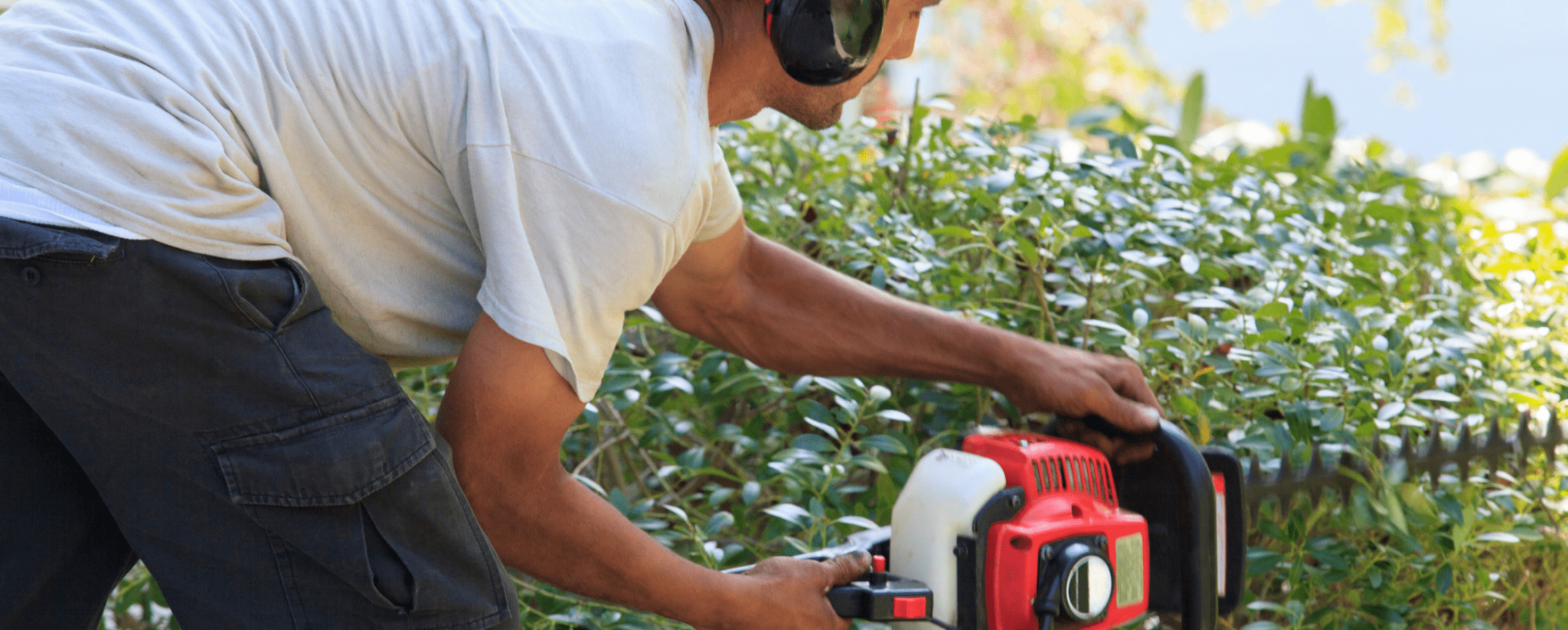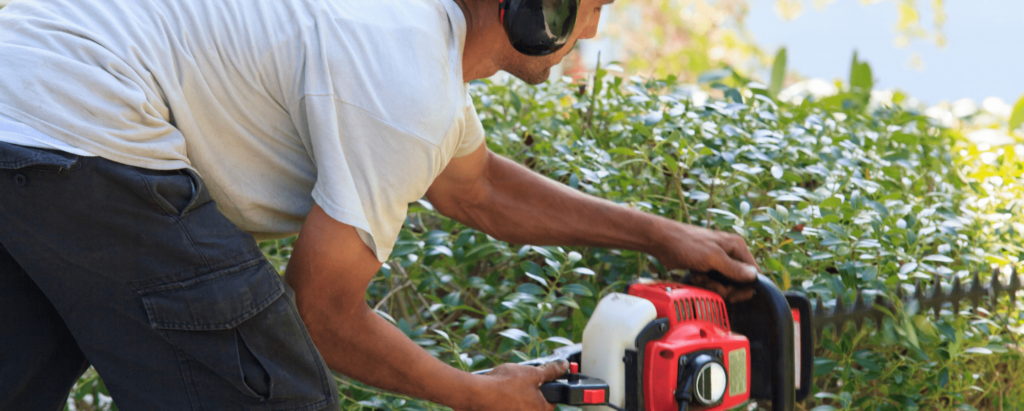 To become a gardener, you will need a vehicle and the right tools for the services you offer. Being a gardener will also mean having to deal with people more often to quote for work, get paid, and discuss what the customer wants.
Whilst carrying out the work you can be completely alone from start to finish. Gardening is a great way to stay active, get lots of fresh air, and earn a decent living.
If you have no formal gardening training, then you may want to consider courses or certifications to offer certain services. Ultimately, customer reviews will drive your future business so avoid doing work that you aren't confident you can do to a high standard.
6. Flea Market Flipping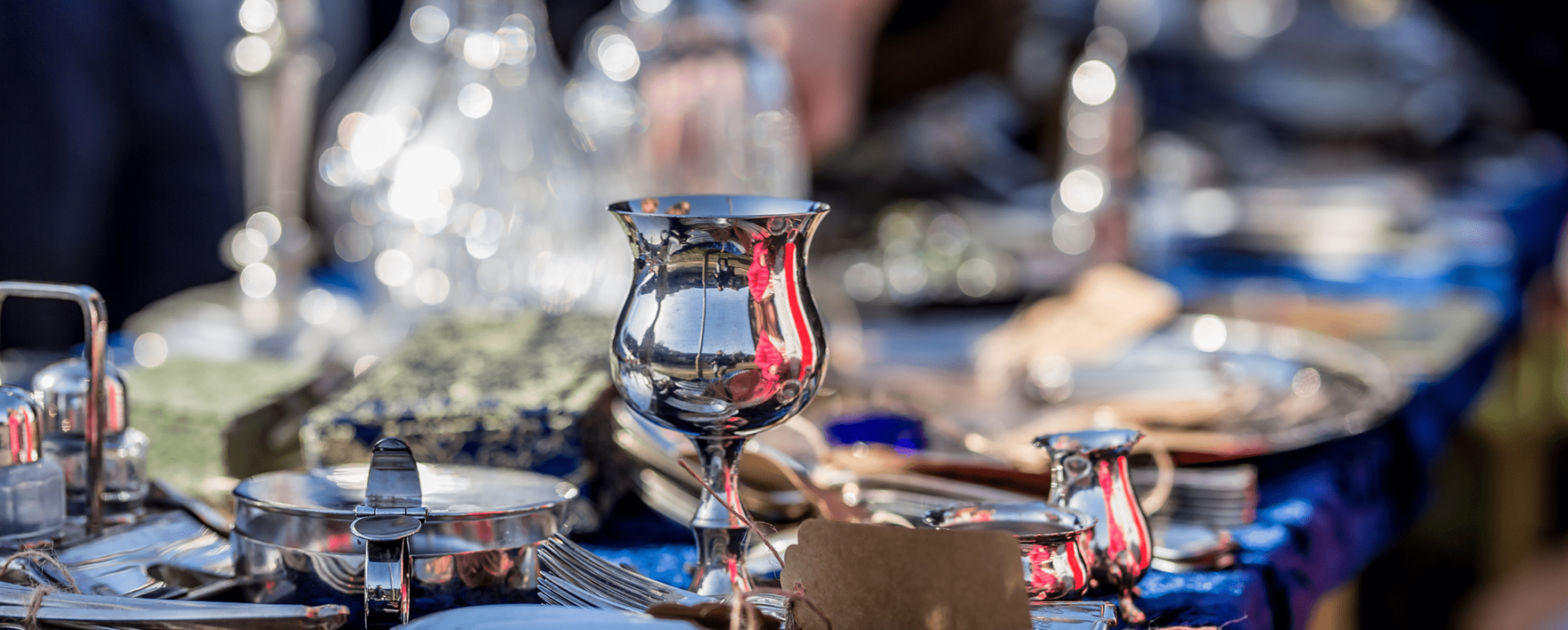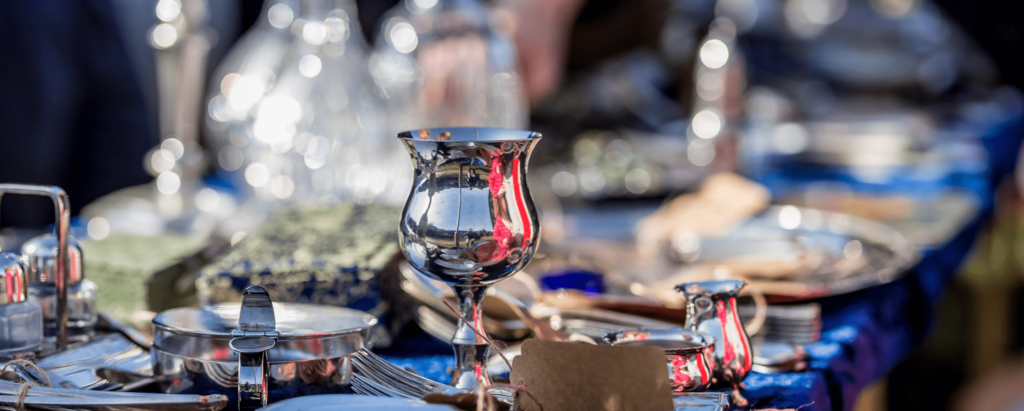 A great way to earn extra cash and for some people, a full-time living is flea market flipping. Simply put flea market flipping involves finding second-hand items that you can buy cheaply and then sell for a profit.
Flea market flipping works in one of two ways. The item was sold too cheaply, you are then able to resell quickly for the correct price and make a profit. Alternatively, you buy an item and improve the value, therefore selling for a profit. For example, you may purchase a table that is damaged for $100. You restore the table to its original splendor, repairing all damage, and selling it on for $300.
Work Alone Jobs That Are Lower Skilled
Not all jobs require formal training or require you to have a degree. There are plenty of great opportunities that anyone can do that give you the freedom of working alone.
7. Proofreader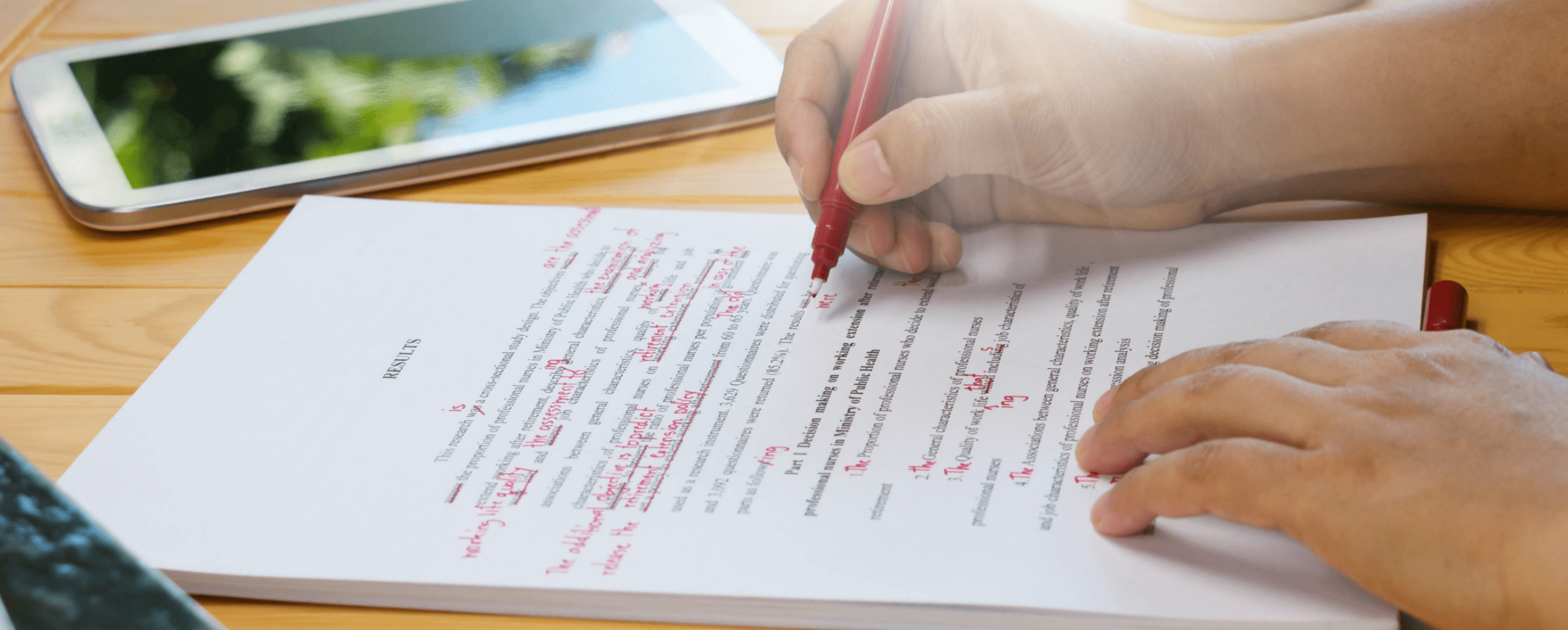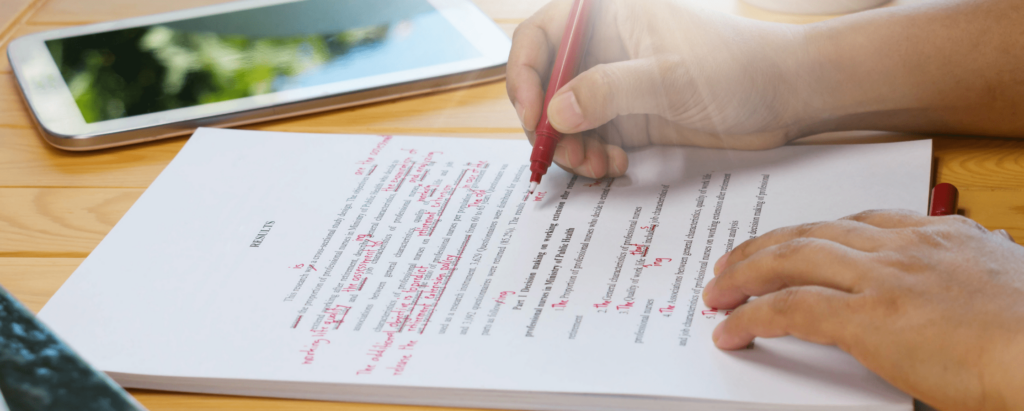 If you have a talent for words and an eye for grammar, then becoming a professional proofreader could be a great choice. Proofreaders are a fantastic help for writers of all abilities including books, magazines, websites, and any project that involves writing.
As a freelance proofreader, you can enjoy the flexibility of working hours of your choosing and the comfort of working from your own home. Proofreaders earn on average between $17 and $30 per hour.
To learn more about becoming a professional proofreader check out ProofreadAnywhere today and start your journey to becoming financially independent.
8. Freelance Writer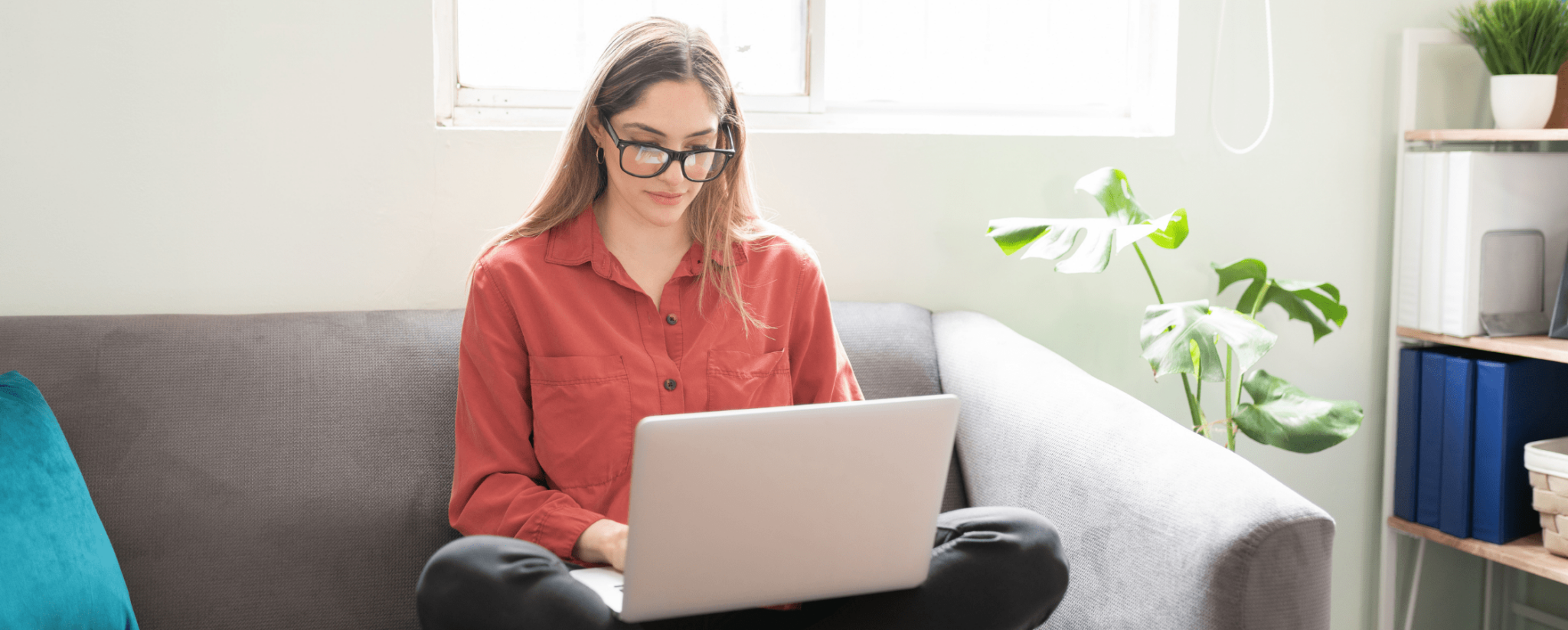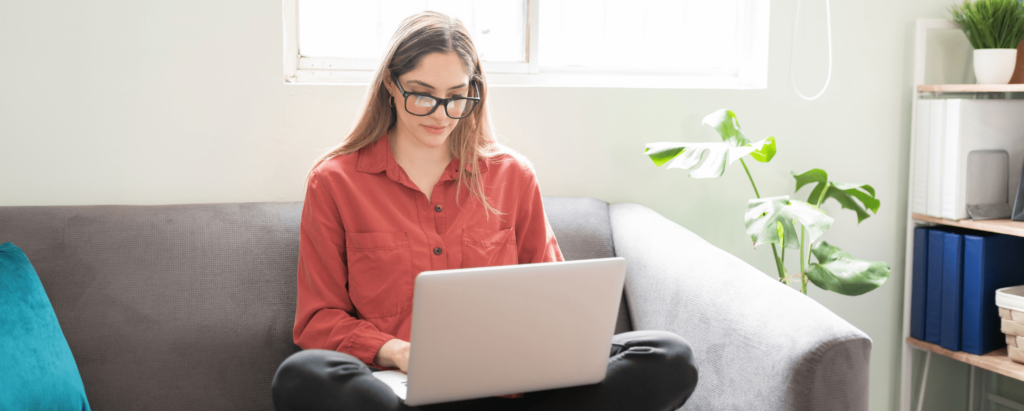 Do you enjoy writing? Are you good at writing? Was English one of your favorite subjects? If you can answer yes to any of these questions, then becoming a freelance writer is a job you should consider.
Freelance writing is a job where you work alone, and you can work anywhere provided you can connect to the internet. This could be at home, an office, or even the beach!
Employing a full-time writer can be expensive for businesses as they may not always be needed. For this reason, many companies of all sizes choose to use freelance writers when they have a project. This saves businesses money and provides freelancers with plenty of work. Freelance writing can include writing content for websites, blogs, short stories, brochures, books, and much more.
One popular source of work is from bloggers. A lot of bloggers also work other jobs, for this reason, they then use freelance writers to create content for their blogs. Creating quality content for other bloggers can become a great source of income as a freelance writer.
Established freelance writers can earn a good living, some writers even earn six figures a year. When you are starting out it is important to be realistic as it will take time to earn a decent living. At first, you will have to build up your freelance writing skills and knowledge. Over time though you can progress to earning a great living. Plus, there is the added benefit of it being a job where you work alone.
A great site to get started on is iWriter. Provided you can demonstrate a decent level of writing ability, then you can get started on your freelance writing career. Initially, you will start as a premium writer, but as you successfully complete jobs you can eventually work your way up to the level of elite+. Advancing through the levels means earning more money.
Once you have some experience as a freelance writer you can then diversify to other sites such as FlexJobs. There are hundreds of potential opportunities for a freelance writer online. If you can write to a high standard, then you can earn a good living as a freelance writer and enjoy a job where you work alone.
9. Pinterest Virtual Assistant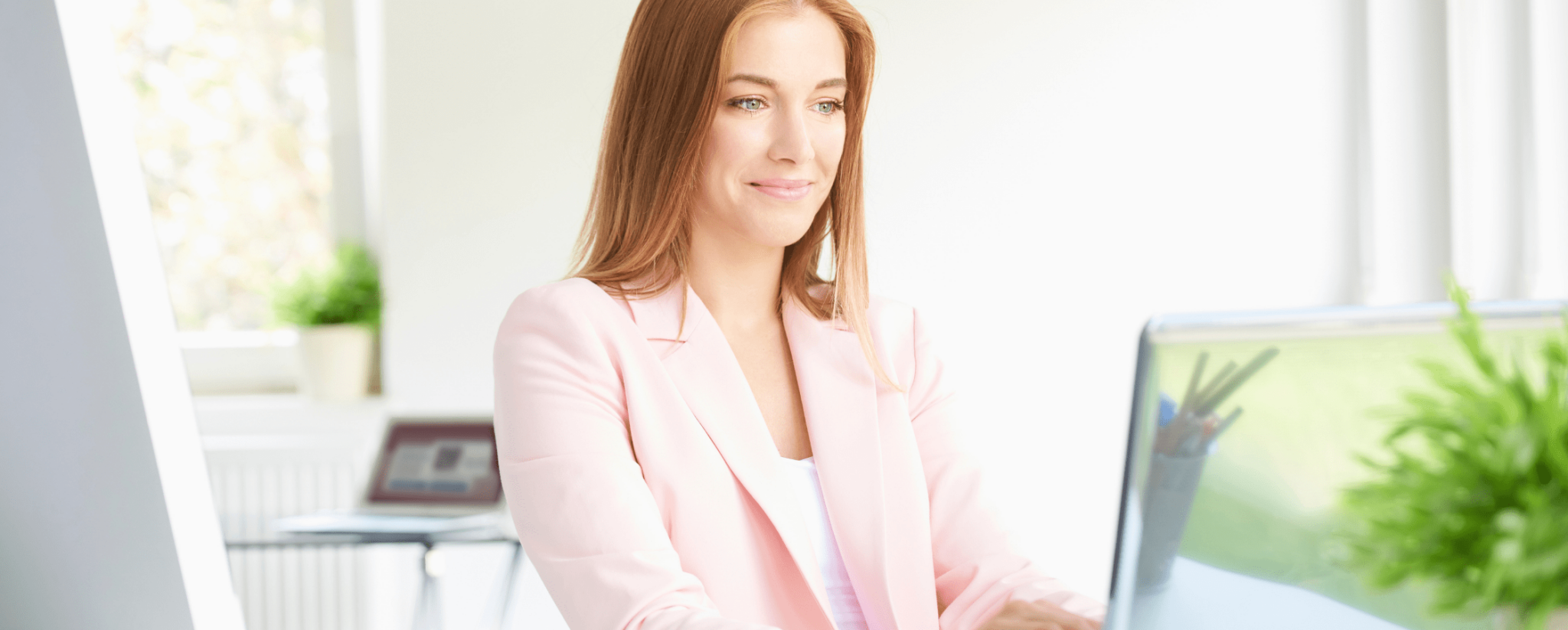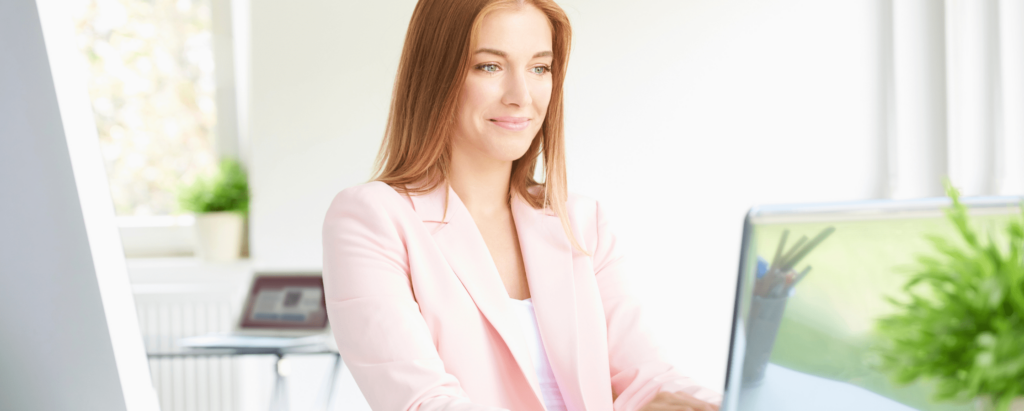 Pinterest is an essential tool for businesses of all sizes. A role that is in high demand is a Pinterest virtual assistant.
A Pinterest virtual assistant can make a difference for businesses that normally reach a small audience as they help them get thousands of more views online. A boost in traffic can help businesses generate more income, therefore Pinterest virtual assistants are in high demand.
Becoming a Pinterest virtual assistant will give you the freedom to work anywhere. It's a job where you work alone and can choose your own hours to suit your lifestyle.
You may be thinking, how do I get started? Well, that's easy. PinterestVA has an incredible course that can teach you everything you need to know to start your journey to becoming a Pinterest virtual assistant.
10. Cleaner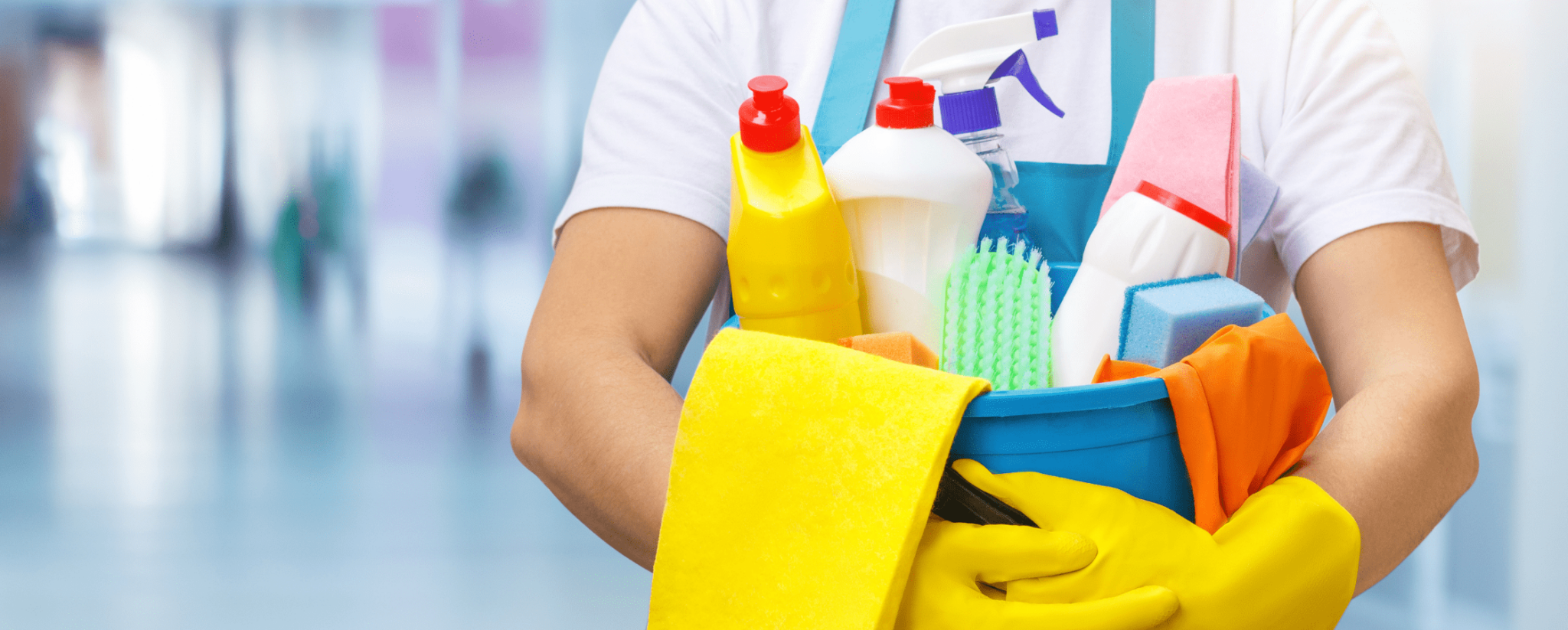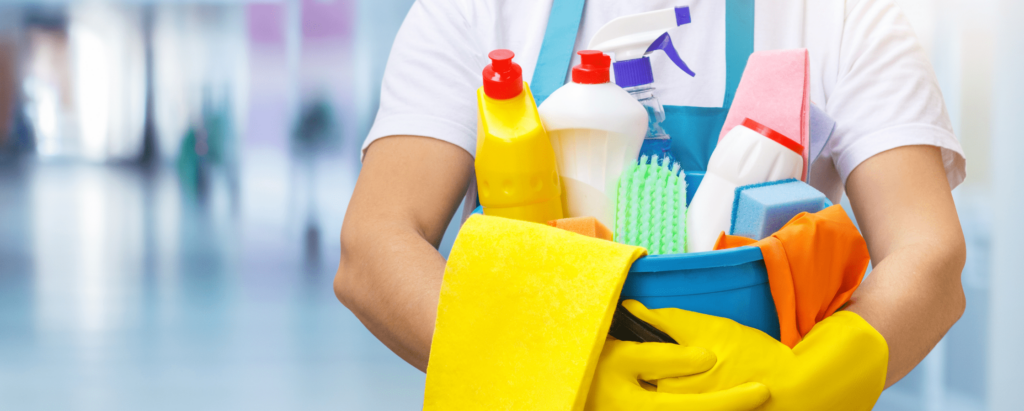 A great job where you work alone is cleaning. A lot of people hire cleaners as they don't have time to clean themselves or perhaps, they just don't like to do the housework themselves. Whatever their reason, it means there is a great opportunity for a hardworking person to get paid to clean.
Although there will be some human interaction to discuss requirements and payment, for the most part, you will be left alone. Ideal for introverts!
If you set yourself up as a cleaner you will need to buy your own cleaning equipment and have access to a vehicle. The good news is that anyone can do this as no qualifications are needed. Provided you can clean to a high standard your business should grow organically thanks to positive reviews from customers. To get started you could promote your services through local Facebook groups or other local groups online.
11. Data Entry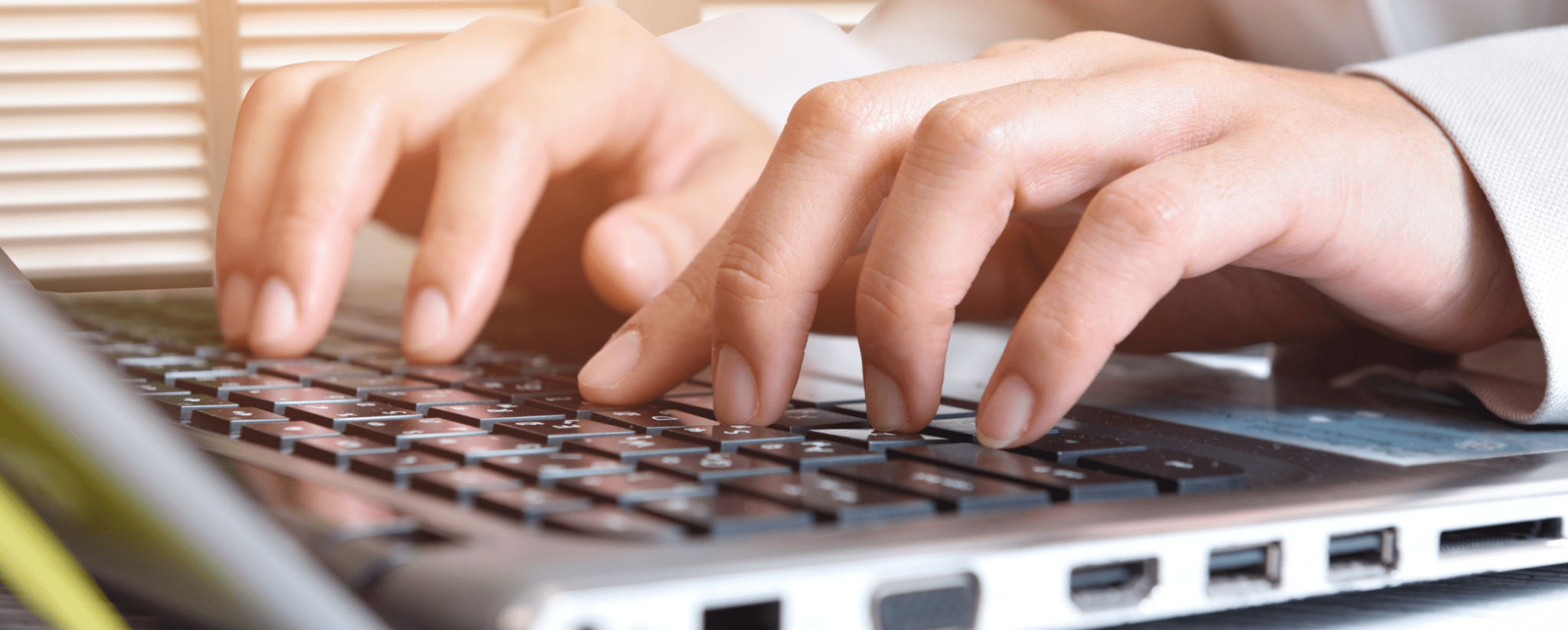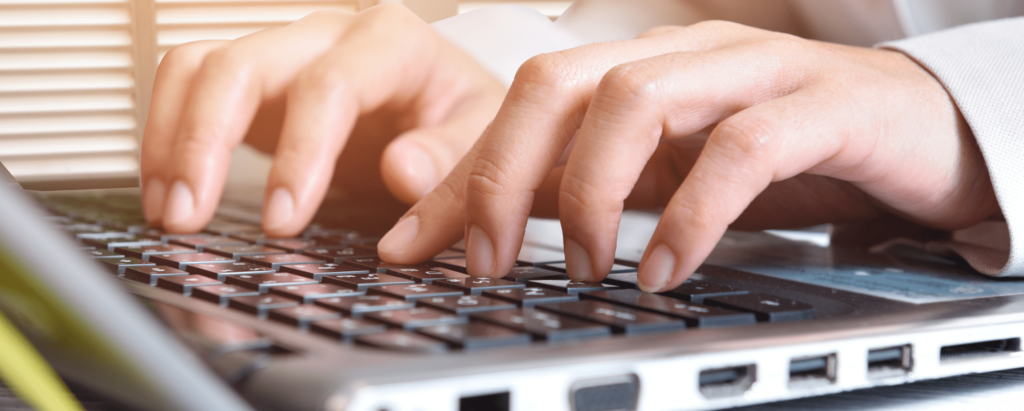 Data entry is an ideal job for introverts as it is a job where you work alone. Typically, data entry involves copying information (the data) from either a paper-based source or a digital source and entering it into the relevant database the organization is using. The company may use a custom-built in-house system or something like a Microsoft Excel spreadsheet.
Whatever system is used it is your job to enter the data accurately. Attention to detail is a vital part of data entry plus the ability to work for long periods of time performing repetitive tasks. If you think you have the talent for this, then data entry can be a great way to start earning whilst working alone.
All you need is access to the internet and you can start work. You may look for permanent work or you could take freelance work. One great site to find data entry work is Flexjobs.
Flexjobs is an established site that offers opportunities for remote working, working from home, and flexible working.
You could choose to make data entry a full-time job or you could do it as a side job to supplement your income. Whatever you decide there are plenty of opportunities online for data entry work as companies increasingly use freelancers to save employing people on a permanent basis.
12. Online Course Creator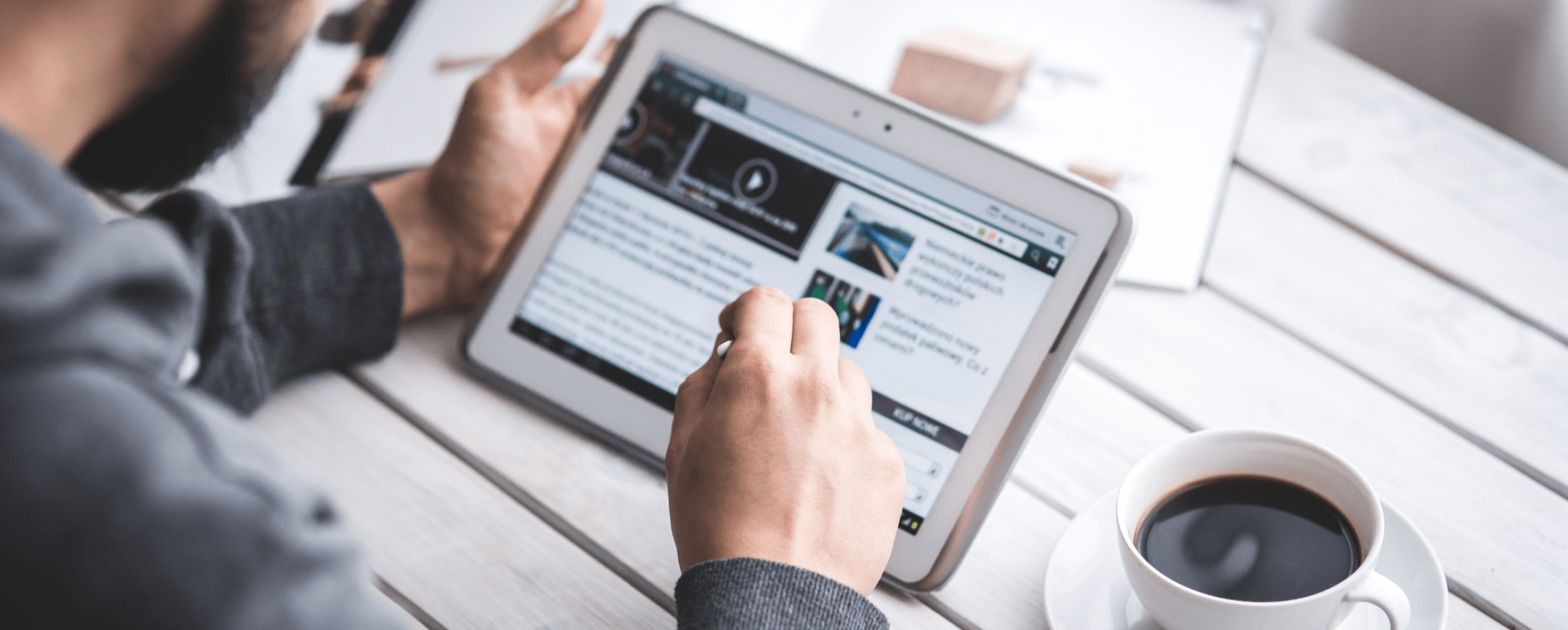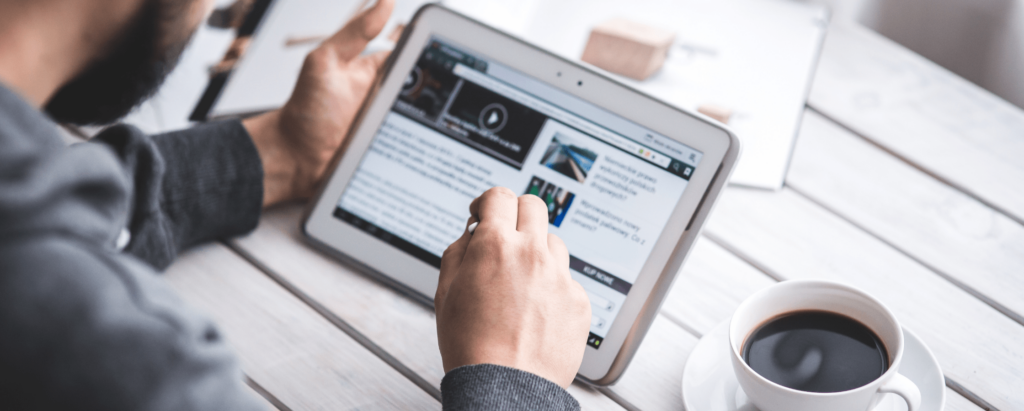 One possible way to earn money is to create and sell courses online. If you have knowledge about a topic, there will be people that will pay to learn from you.
All you need to do is create instructional videos and post them for people to purchase. Topics could include anything from cooking, knitting, computing, or writing. Really, it is anything you are confident enough to teach to others.
To sell your courses, sign up to sites like Udemy, and people will buy your courses through them.
Keep in mind that this will probably not earn you a lot of money. Unless you offer something of high value that becomes popular. In most cases, you could earn enough selling courses to supplement your main income.
The great thing about being a course creator is it is a job where you work alone and can work as many hours as you choose. Also, once your course is completed and online for sale, it's a passive income that can last years.
13. Podcaster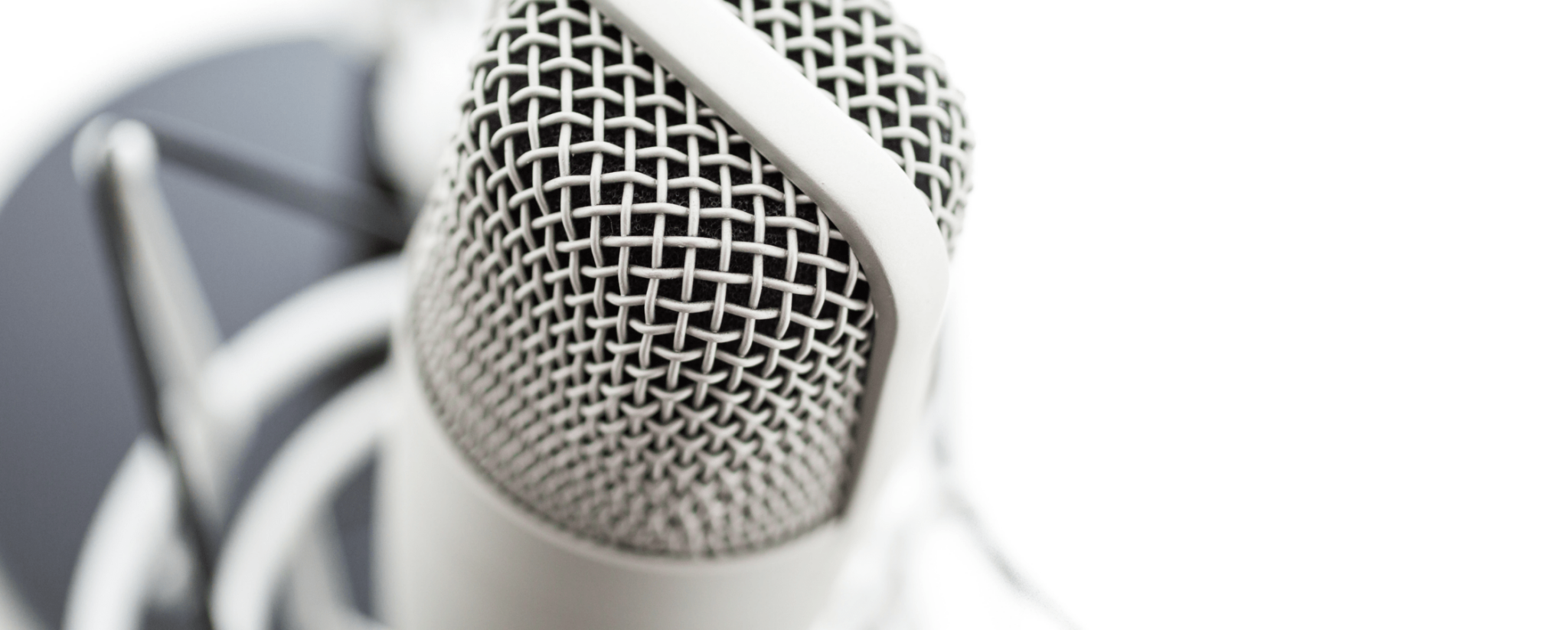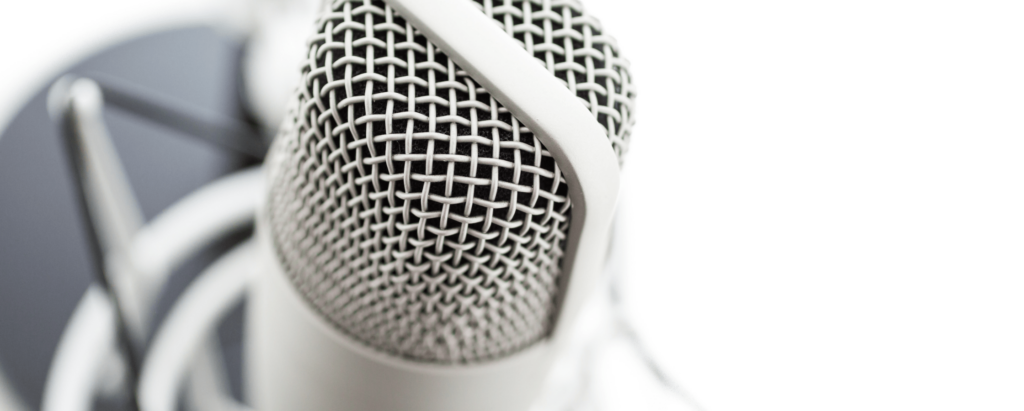 Podcasting can be a great job where you work alone but will take time to build up enough listeners to earn money. How can you earn from podcasting? The main ways to earn from podcasting are:
If you are willing to put in the time, then podcasting can provide an income either full-time or supplemental to your main source of income.
14. Facebook Ad Manager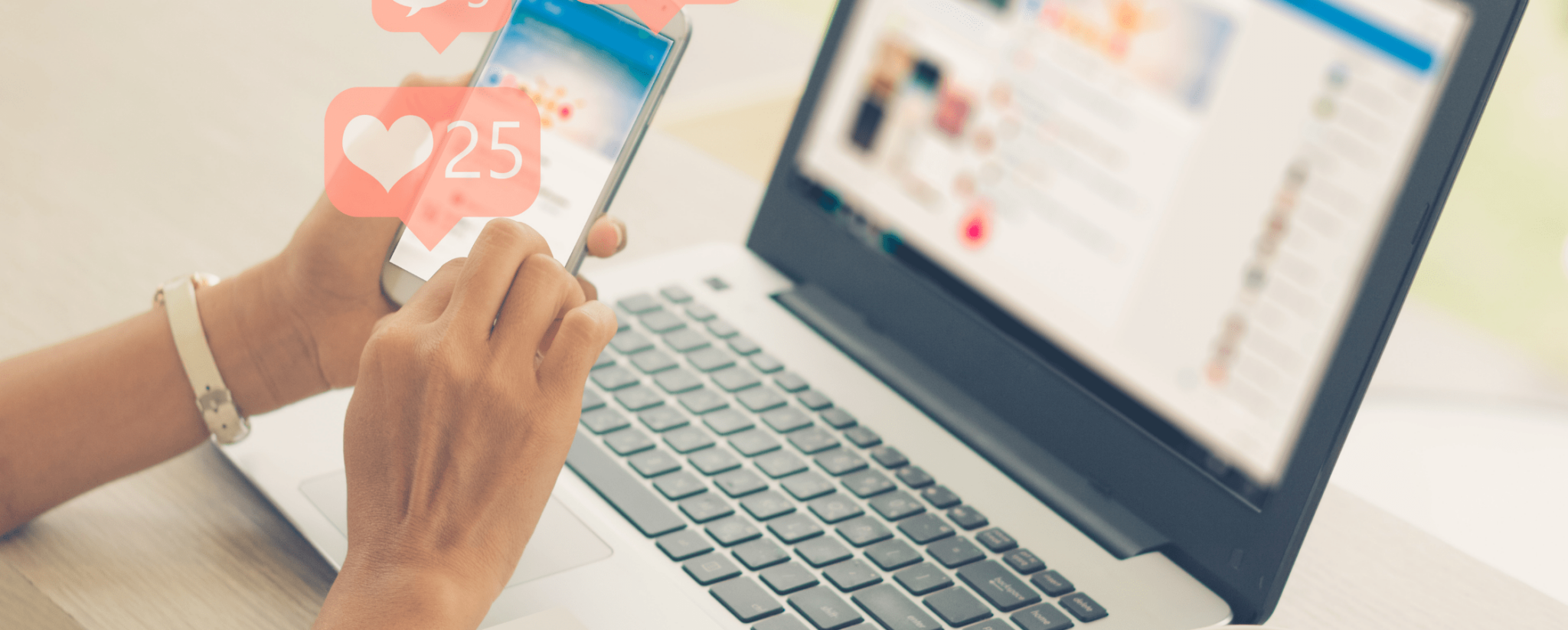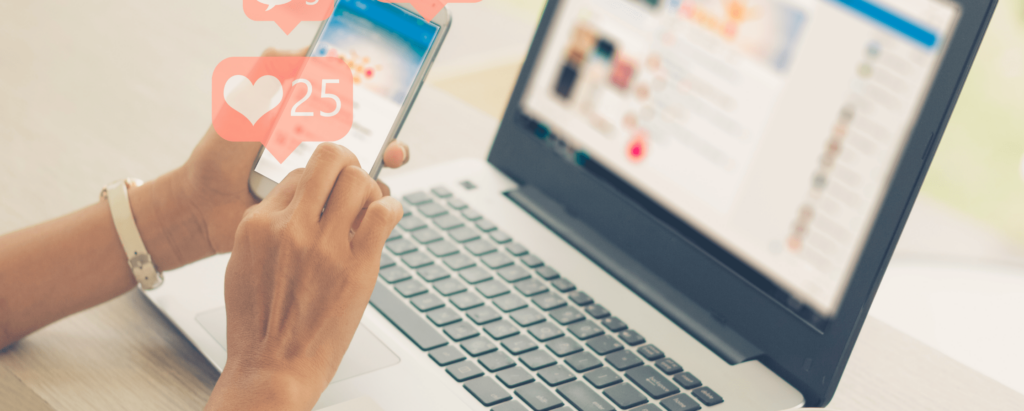 A Facebook Ad Manager runs ads for businesses with the aim of boosting income and increasing their customer base. Just 1 client can mean an income of $1000 per month! An incredible opportunity for a job where you work alone.
In the US there are over 27 million businesses. Every month 500,000 new businesses get started. That is a lot of potential customers and you only need 1 or 2 to make $1000 per month.
To make this more than a side hustle you could take on 5 clients and earn approximately $5,000 per month. Some Facebook Ad Managers have 10 clients and earn an amazing $10,000 per month!
It takes less than 28 days to learn the art of being a Facebook Ads Manager at the Facebook Side Hustle Course. Start now and join 1,500 others that have already completed the course.
15. Author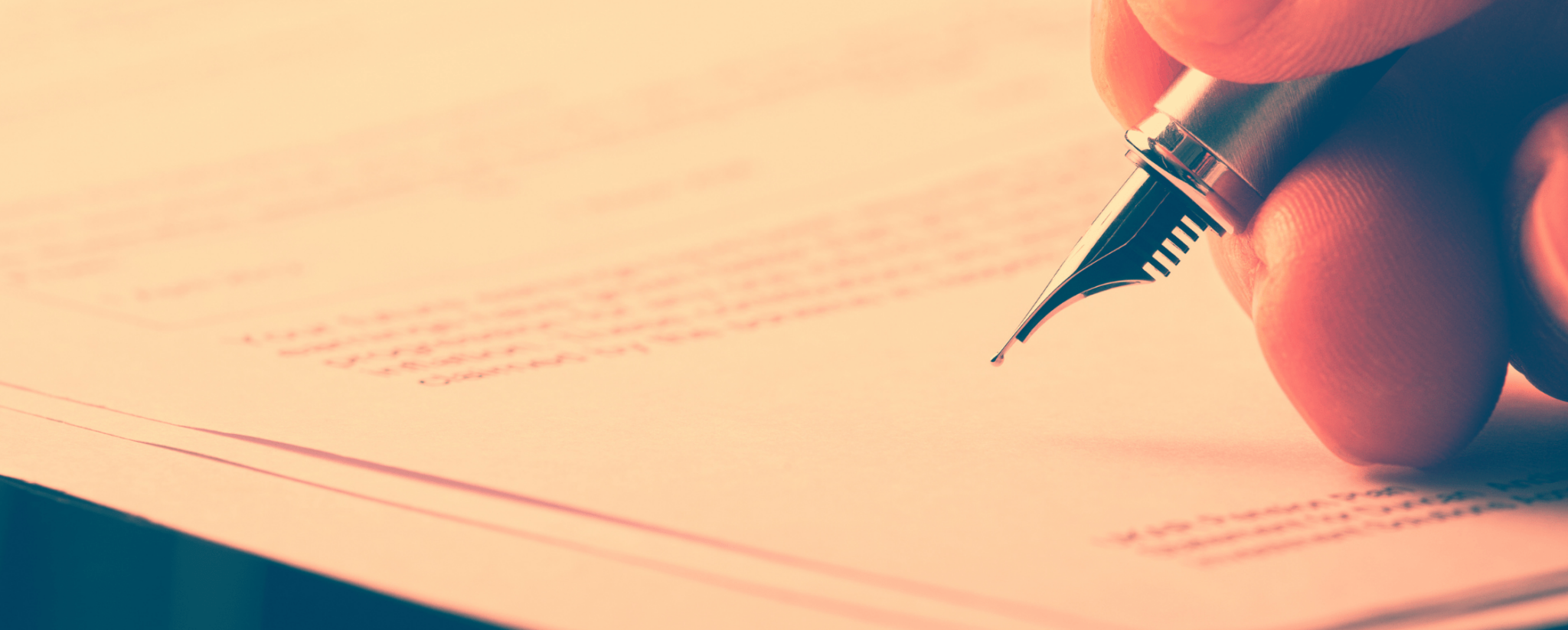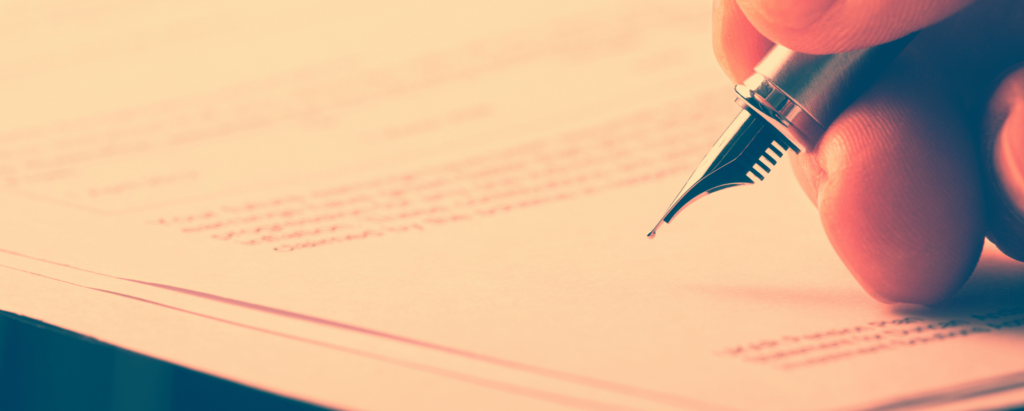 If you have a passion for writing, then becoming an author is worth thinking about. These days many authors self-publish their work and can earn a decent income. The possible options for self-publishing include fiction, self-help books, or how-to books. Really, any idea you have you can turn into a book and publish online.
Here are some tips to becoming a successful author:
16. eBook Creator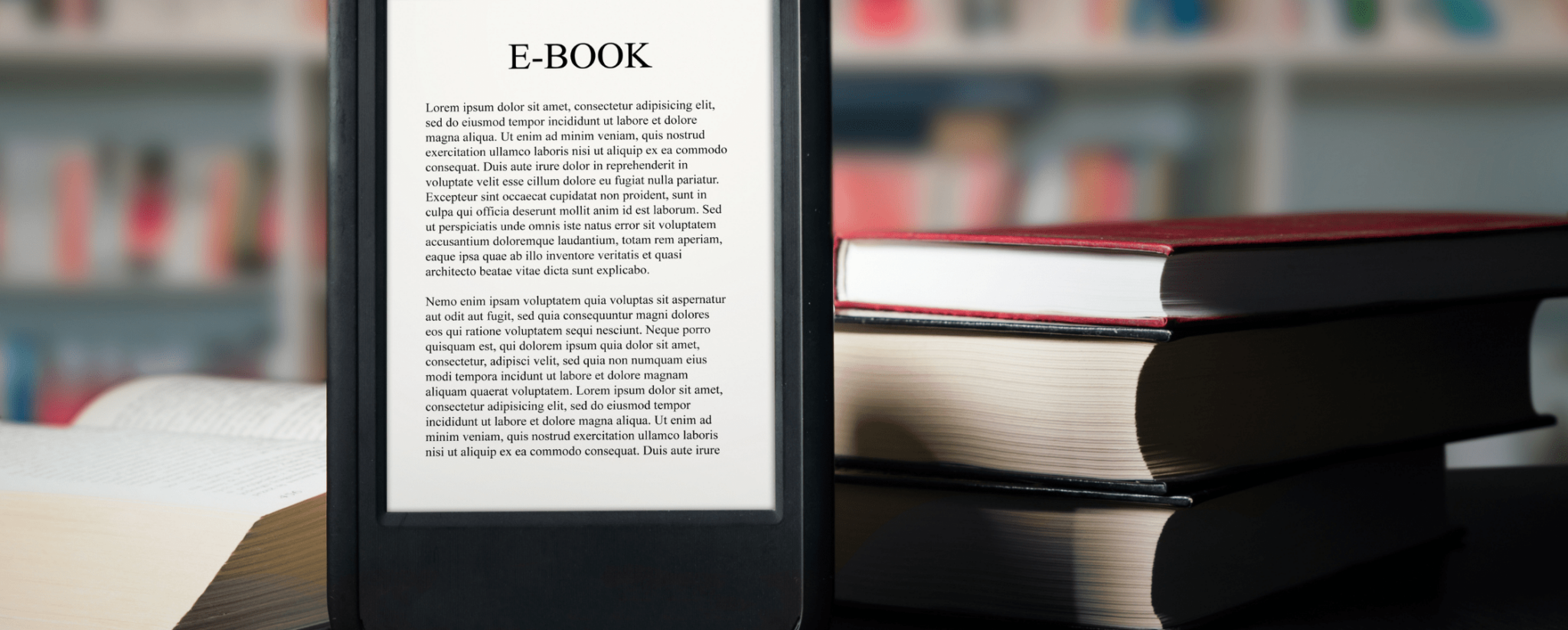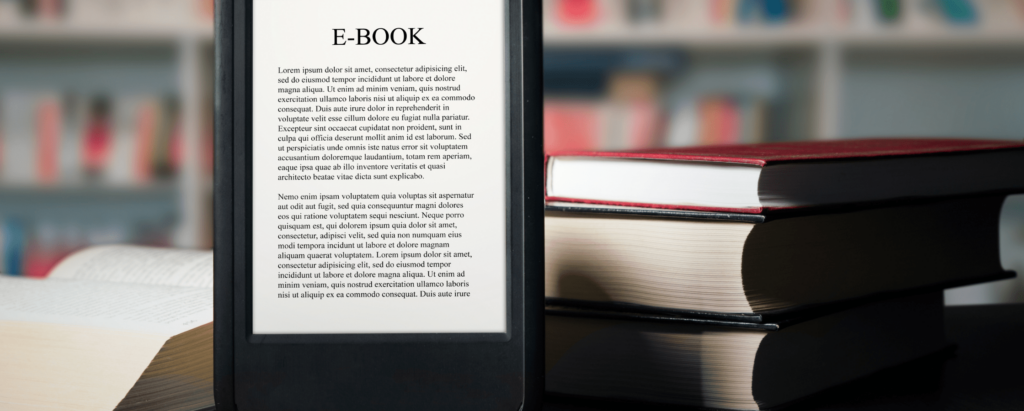 An eBook is a short way of saying electronic book. It is a medium that allows texts to be read in book form on digital devices such as mobile phones, tablets, computers, or e-readers. Readers navigate through digital pages and often this is presented in a PDF format.
You can create eBooks about any topic you like just like you would a traditional book. A popular choice for eBooks is to create how-to guides or self-help books.
If you have an idea for an eBook and own a blog or have a social media following – then SendOwl is a fantastic platform to distribute your work and make some money.
Another way to earn creating eBooks is to write them for others. A good place to start looking for these jobs is on Fiverr. Fiverr is a site that offers the opportunity of doing one-off jobs, also known as gig work. You simply sign up, create your profile, and offer your services.
A good feature of Fiverr is the ability to amend the order at any point during the process. This means you can change rates, the requirements, and upsell extras at any time. Once the work is completed your payment is deposited into your account. No waiting to get paid or having to chase clients for payment!
17. User Testing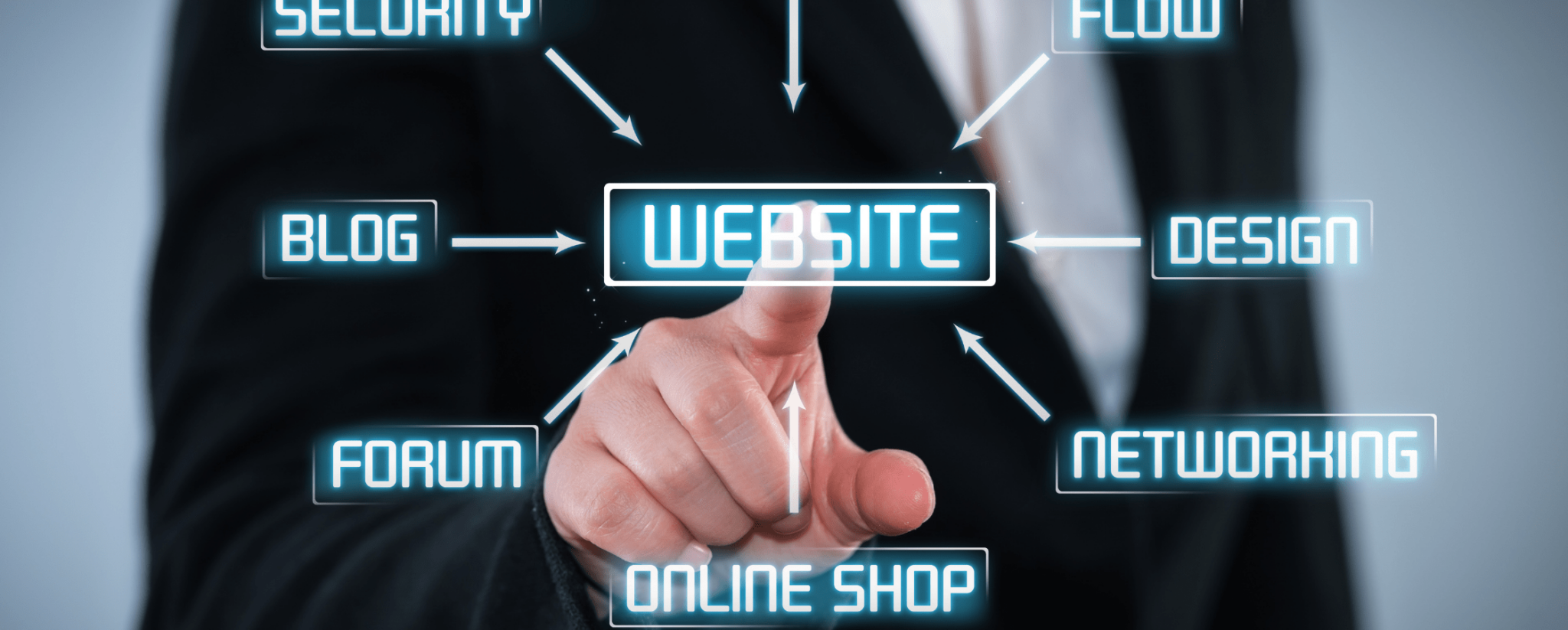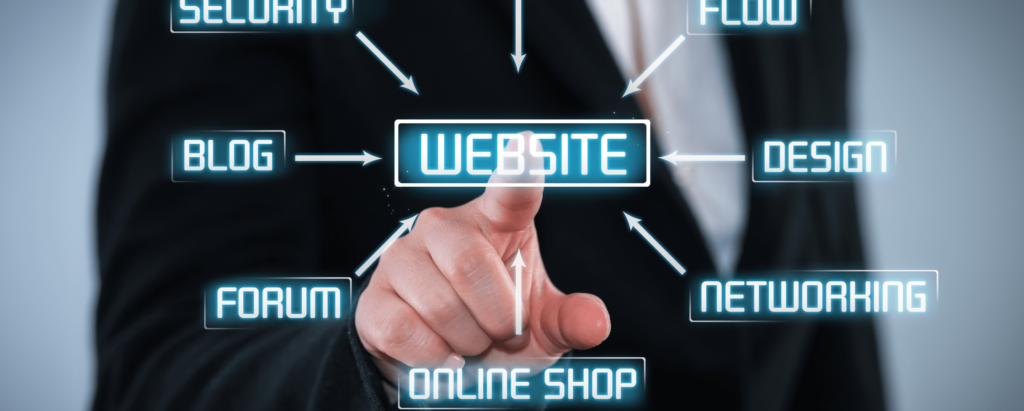 User testing is a method that allows companies to get ordinary people to test their websites. You will need a computer with a microphone, and you can get started. Once signed up you will be set a task to complete.
For example, a travel company has set up a new website and wants to know how good the customer experience will be. As a tester, you will be expected to navigate the website and find any key points asked for by the travel company. The key part of the job is to talk through every step that you take and your entire thought process. The company wants to know how the website performs according to its expectations when used by a real person.
Although this job doesn't involve speaking to people, you will need to be comfortable speaking and being recorded. If you are, then this is a good job where you can work alone that will boost your monthly income.
Two great sites to get started with are usertesting.com and userlytics.com
18. eBay Flipper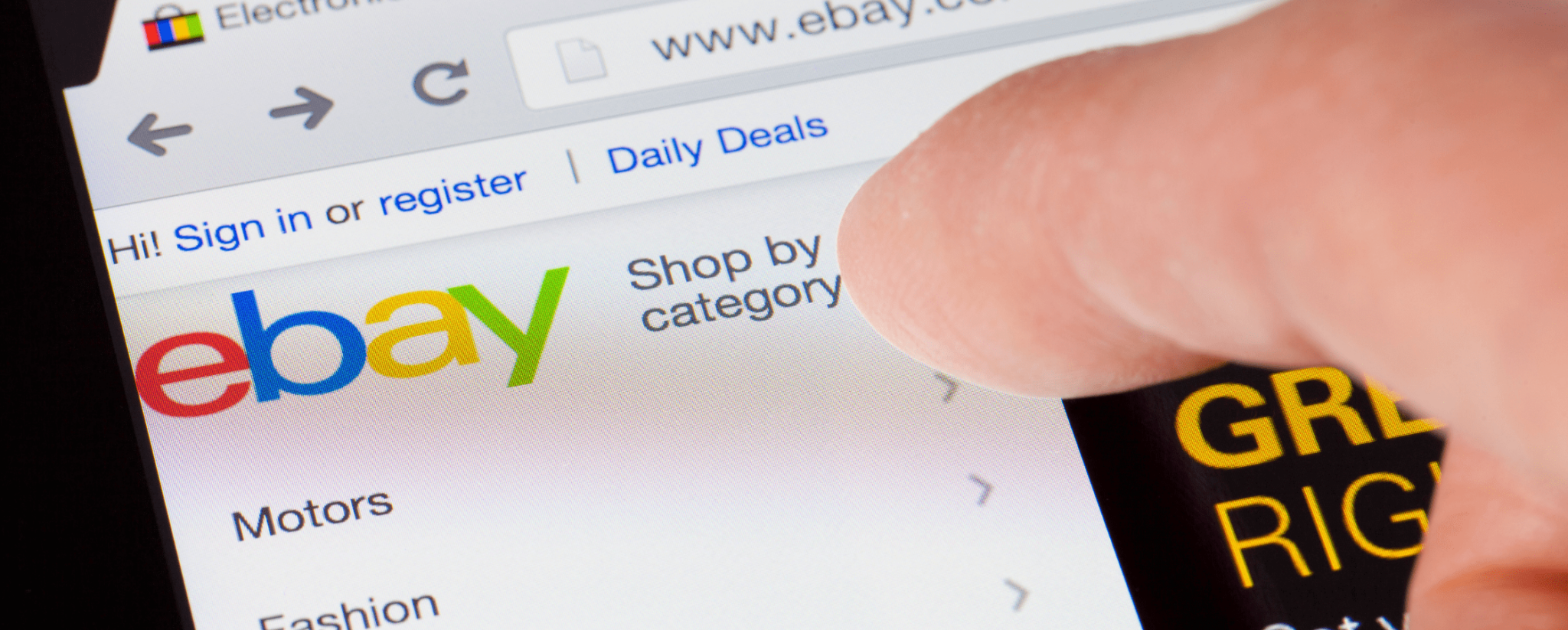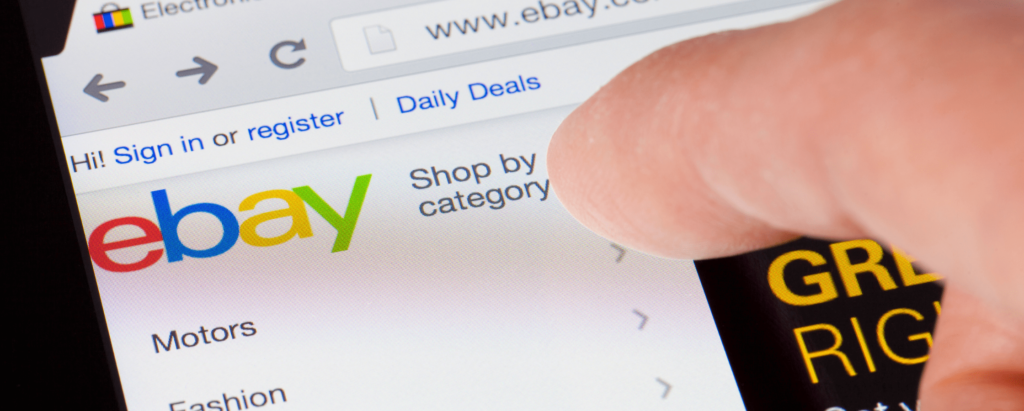 Many people either don't know the true value of what they are selling or can't be bothered spending the time to find out. This is great news for anyone that wants to earn a living as an eBay flipper.
All you need to do is find second-hand items that you know you can resell for a profit. There is great potential to make a living from eBay flipping or you can do it to supplement your income if you prefer.
You could even find items to flip from other local sources such as Facebook groups or local auctions.
Most of the time this a job where you work alone. The only time you need to interact with people is when discussing orders and shipping them. Otherwise, you can enjoy being your own boss and working alone.
Work Alone Jobs That Are Higher Skilled
The final section of jobs where you work alone includes jobs that do require either formal education or to at least be highly skilled for that role.
19. eSports Player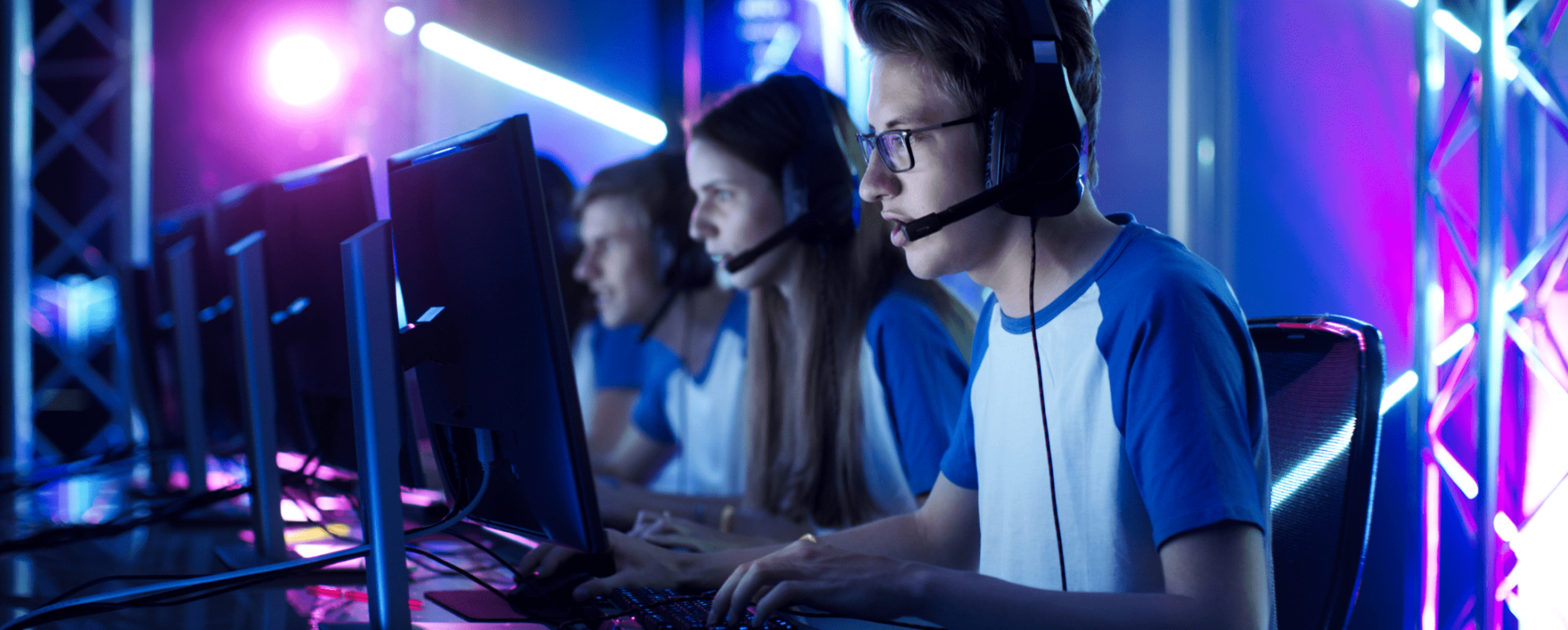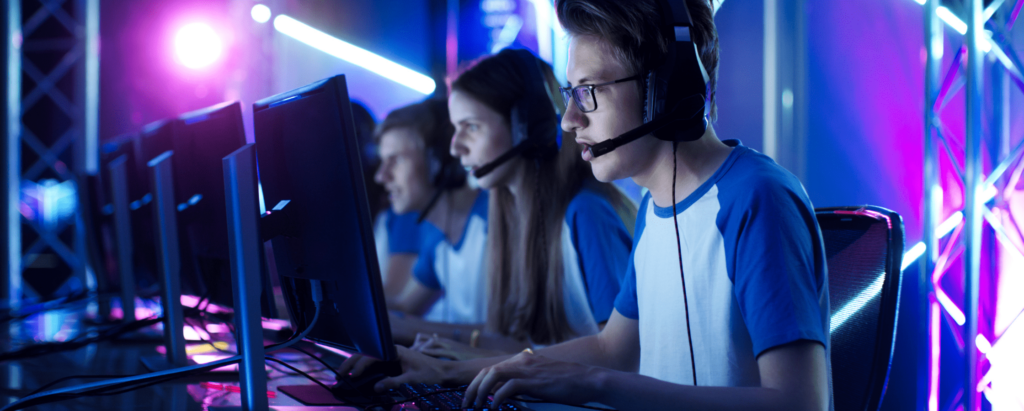 Top eSports players can earn millions of dollars per year from prize money, sponsorship, and other revenue streams. An average player could potentially earn $74,300 per year. Not bad for a job where you work alone!
Making money as a pro gamer is not easy and will take time. You will also need to make sure you have all the correct equipment and knowledge of the games you want to compete in.
One avenue many people start with is through Twitch. Streaming through Twitch allows you to earn revenue from a variety of sources including sponsors, subscribers, and selling merchandise. If you become popular enough, then eSports teams often approach Twitch streamers with offers to become part of their team.
20. Day Trader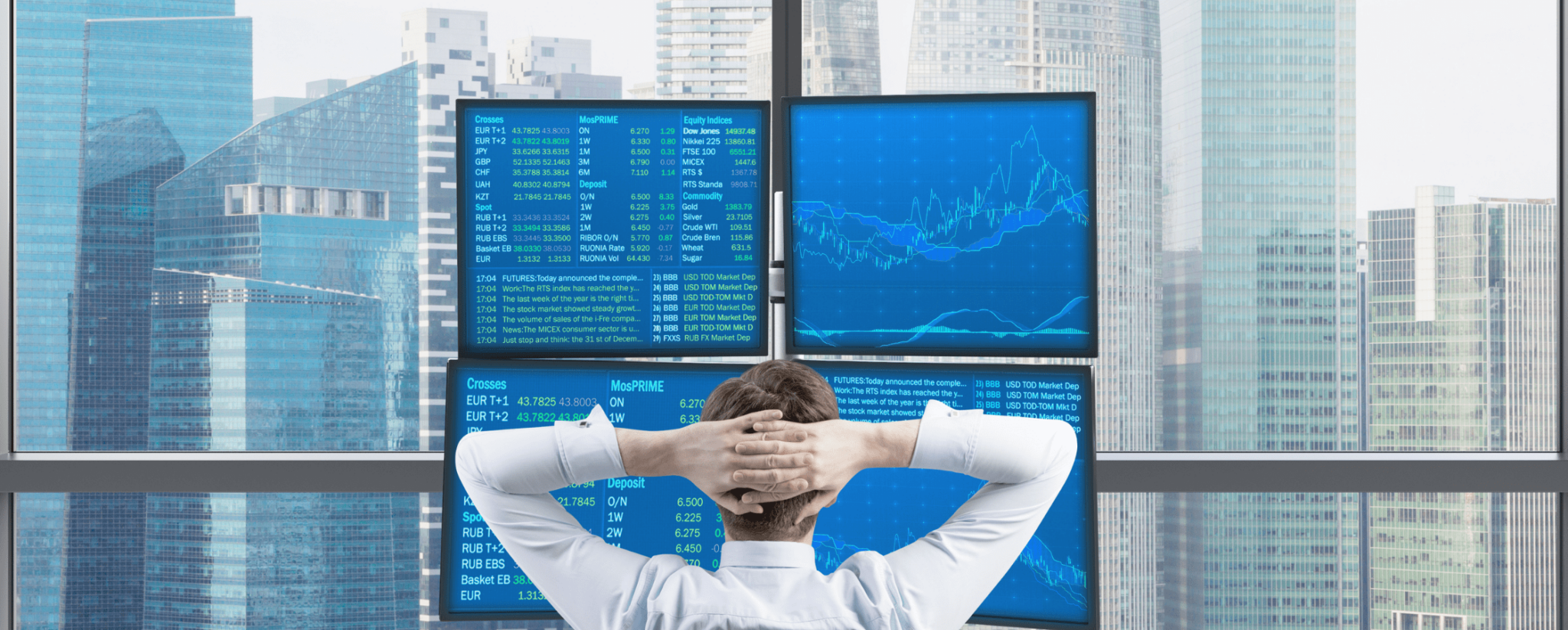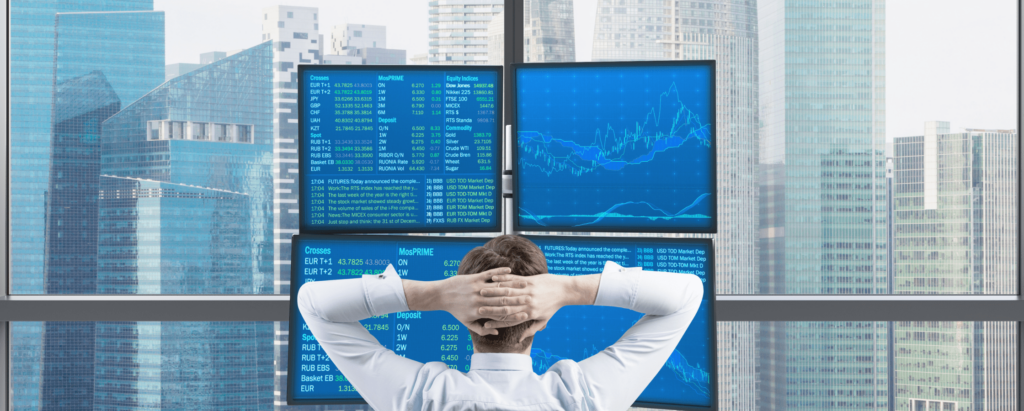 These days anyone with an internet connection can become a day trader. Day trading involves buying and selling stocks, commodities, cryptocurrency, and anything else that can be traded digitally.
When starting out as a day trader it is important to remember anything you invest in can be lost. Don't spend more than you can afford. However, if you are sensible and have a well thought out strategy, then it is possible to make a living as a day trader.
The benefits of day trading include:
A great way to get into day trading is using the site eToro. It has an innovative system that is secure and fully regulated. The way it works is you make your investment and copy other traders. Your account will then match whatever the person you are copying does. There is no guarantee of success but copying a successfully established trader can mean making a profit more often than not.
21. Bug Bounty Program Worker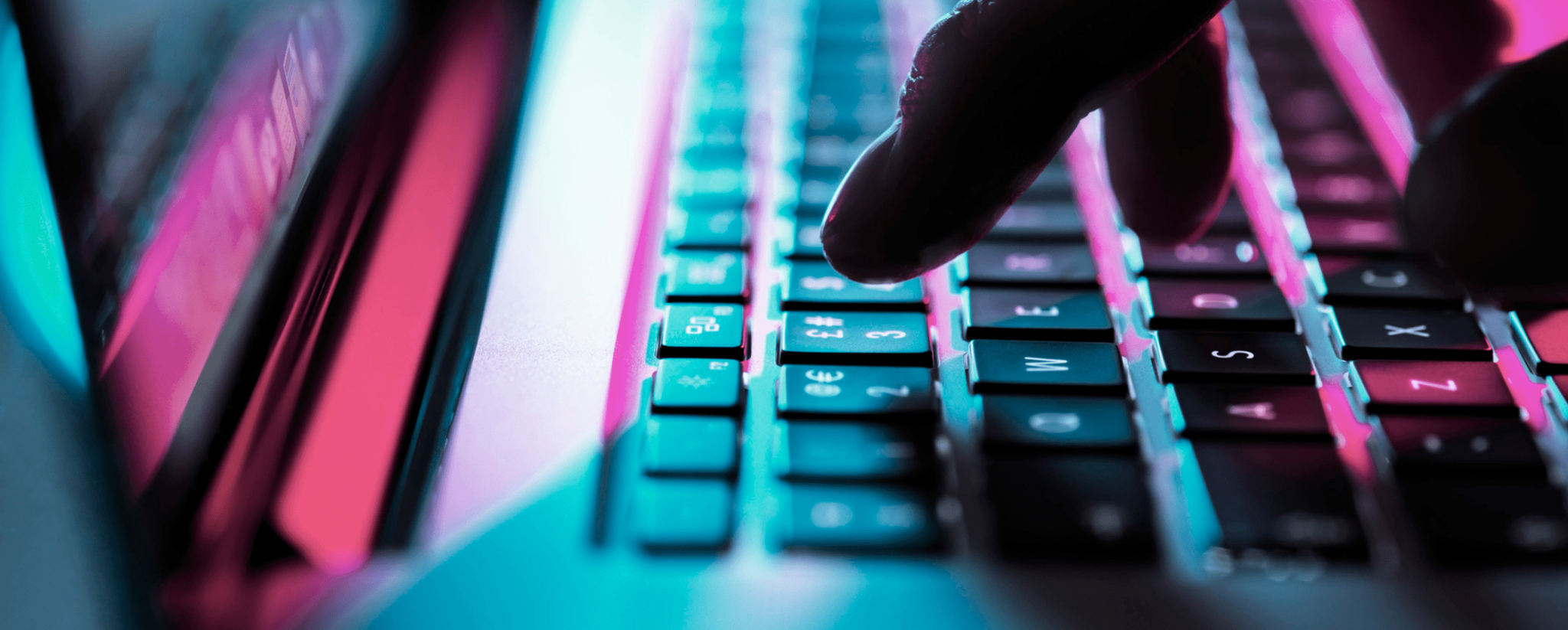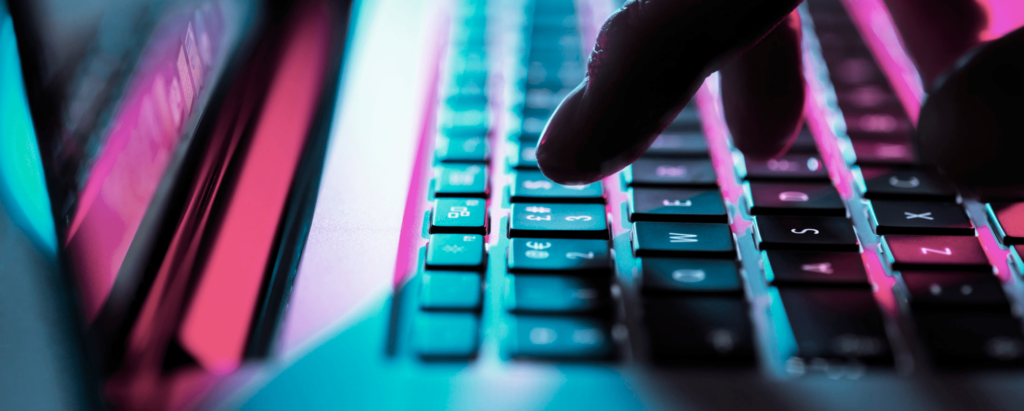 Internet security is big business and an essential part of keeping everyone secure online is people searching for bugs. Bug bounty programs mean that you are purposely trying to hack a site and find any weaknesses.
In return for finding any weaknesses, companies will pay a fee and then fix the exploit to remove the risk.
There are two main ways to find bug bounties. You can use various platforms such as HackerOne and Bugcrowd to find bug bounty programs. Alternatively, some companies such as Google and Facebook offer bug bounties directly through their own sites.
Although this is a job where you work alone you will need the relevant knowledge, skills, and equipment to become a bug bounty program worker.
22. Coder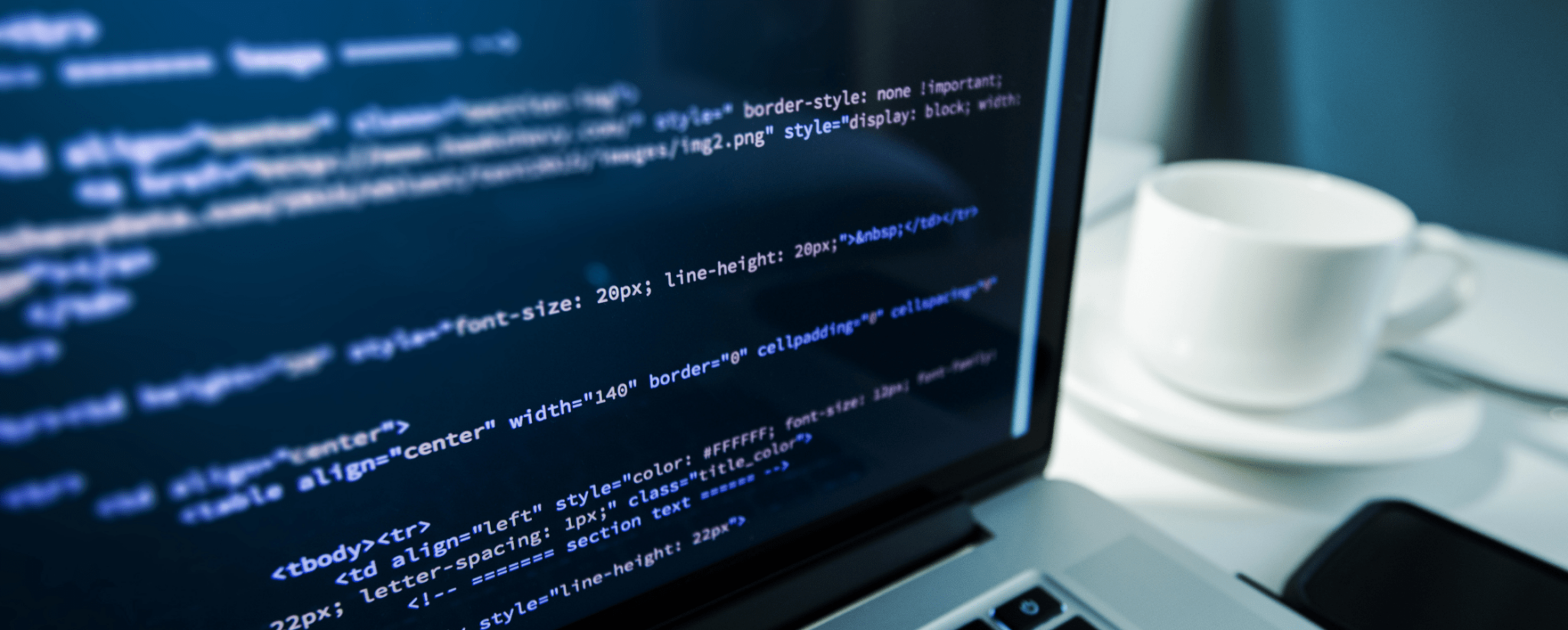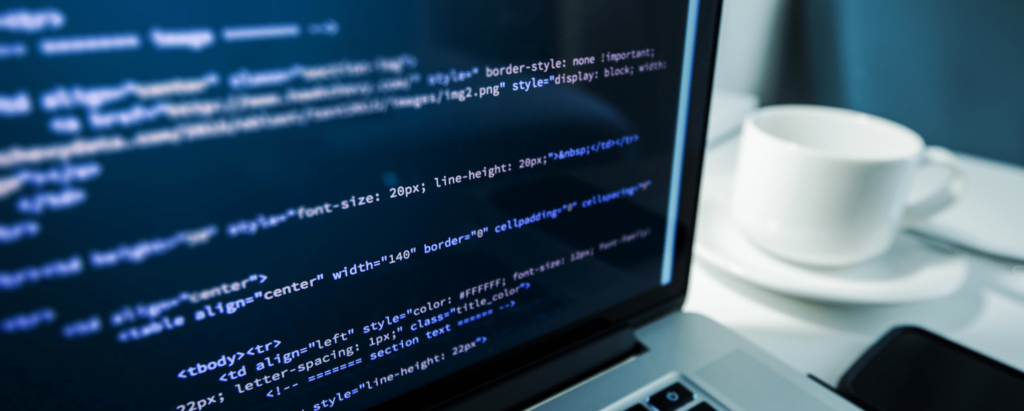 Coding is a great profession for introverts as it allows you to work alone. The ever-increasing amounts of technology we use mean there is more and more need for coders.
There are two routes to making a living as a coder. First, you can go to college and obtain an education in a related field. You can then seek work for a company or set yourself up as a freelancer.
Another route into a career as a coder is to teach yourself. Plenty of great resources are available online to do this including sites like Codecademy. Once you have completed the training, then you can set yourself up as a freelance coder. You may even find companies that are happy to employ self-taught coders if you can demonstrate sufficient knowledge.
Whichever route you follow can lead to a job where you work alone that allows you more freedom in how you live your life.
23. Inventor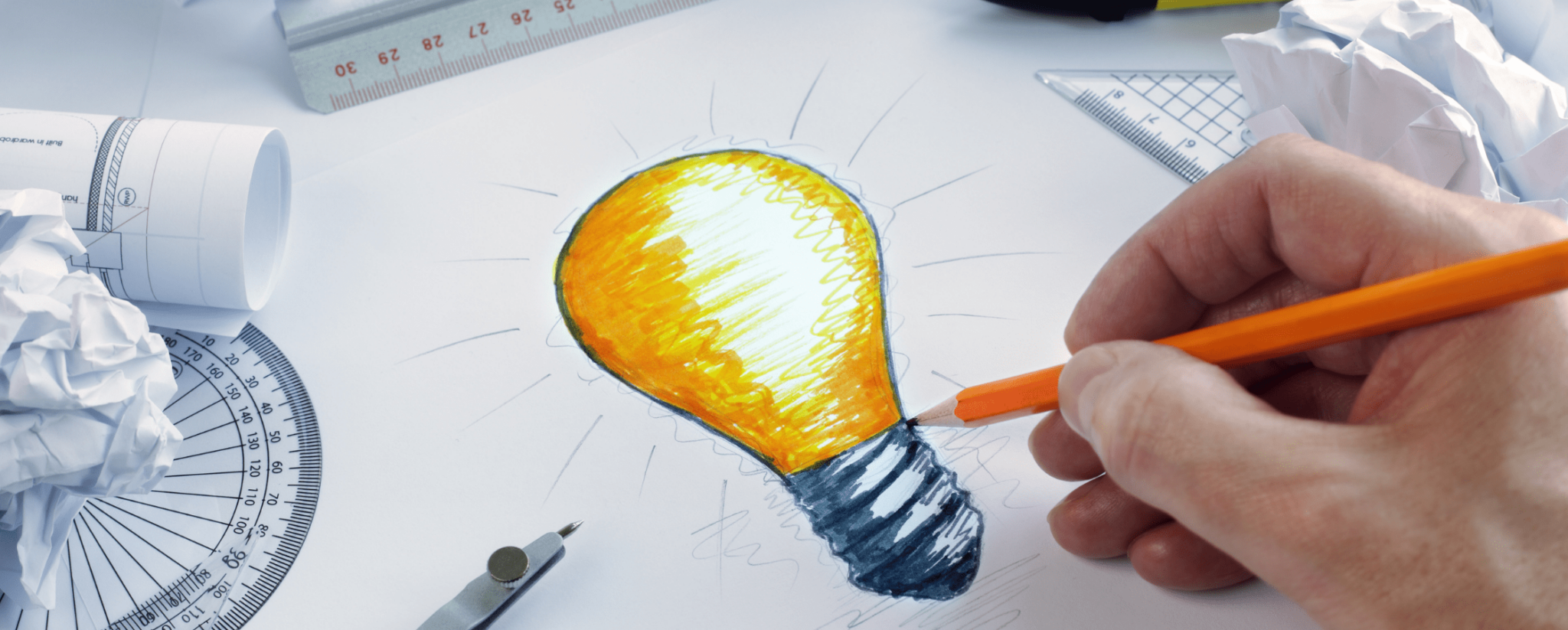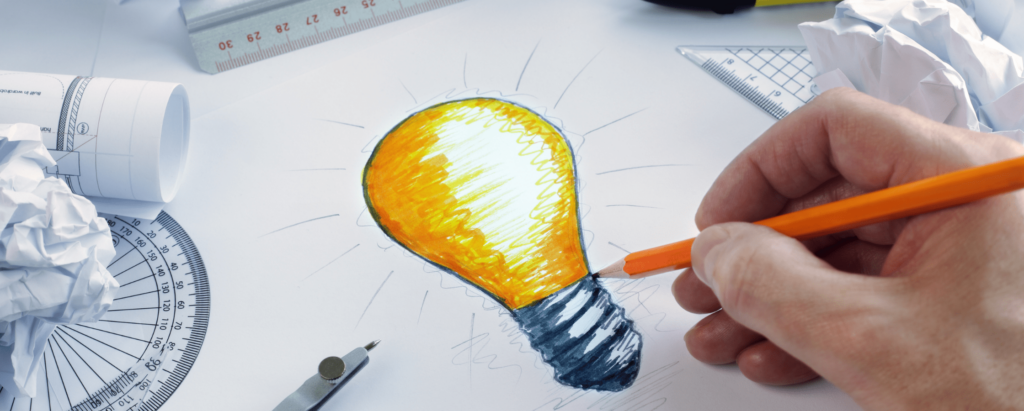 Are you a problem solver? Have you got an idea that could revolutionize an industry? If the answer to either of these questions is yes, then you could make a living as an inventor.
There are 3 possible ways you could make money from your invention:
24. Musician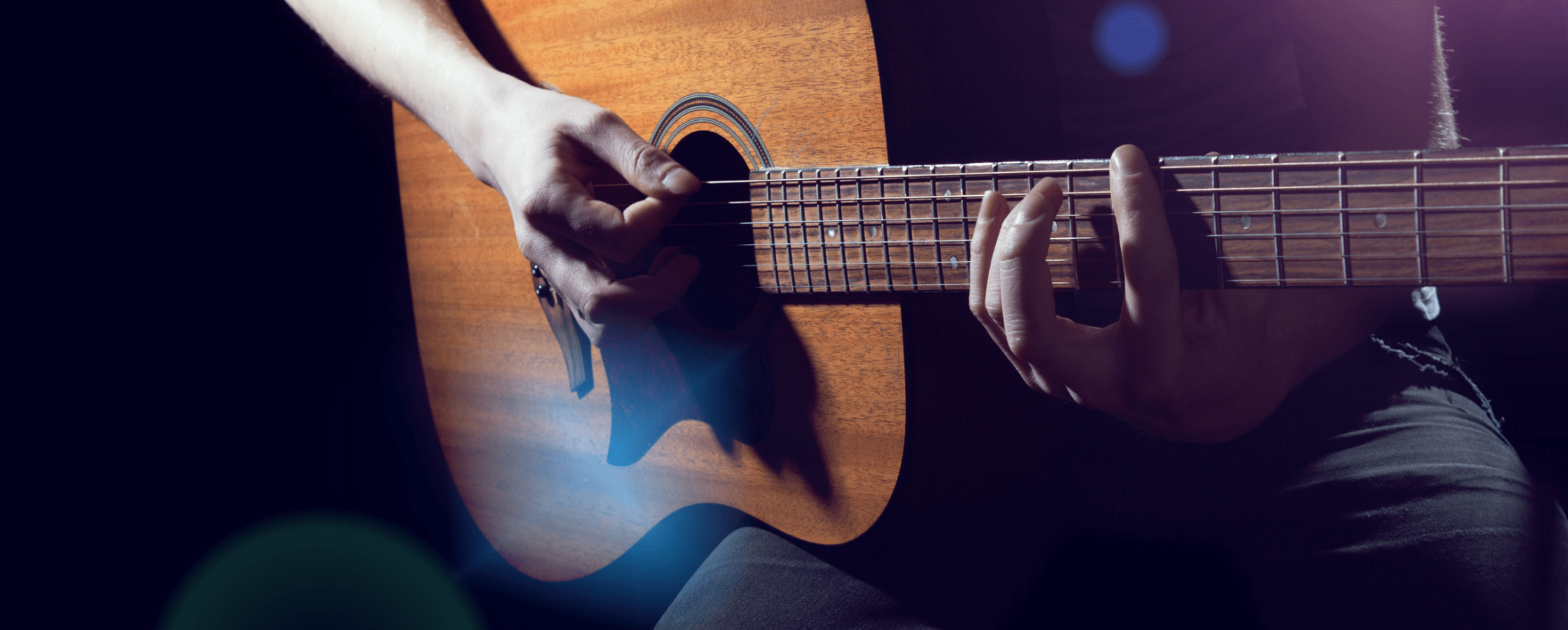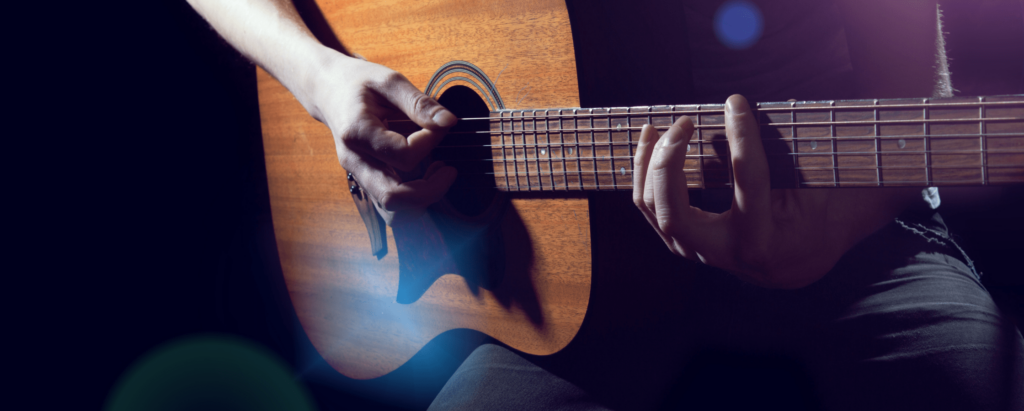 If you have an aptitude for music, building a career playing or teaching music could be for you.
A great site to start honing your musical ability is Soundfly. If you are wanting to start your musical journey Soundfly can help you learn more about your favorite artists and how they create their sound. You can learn songwriting, production, composition, music theory, arranging, mixing, and more — whenever you want and wherever you are.
As you become more confident in your abilities you can begin to make a living teaching others or playing to others.
Use my code UPSWING15 and get 15% off your monthly or annual subscription on me at Soundfly.
25. Blogger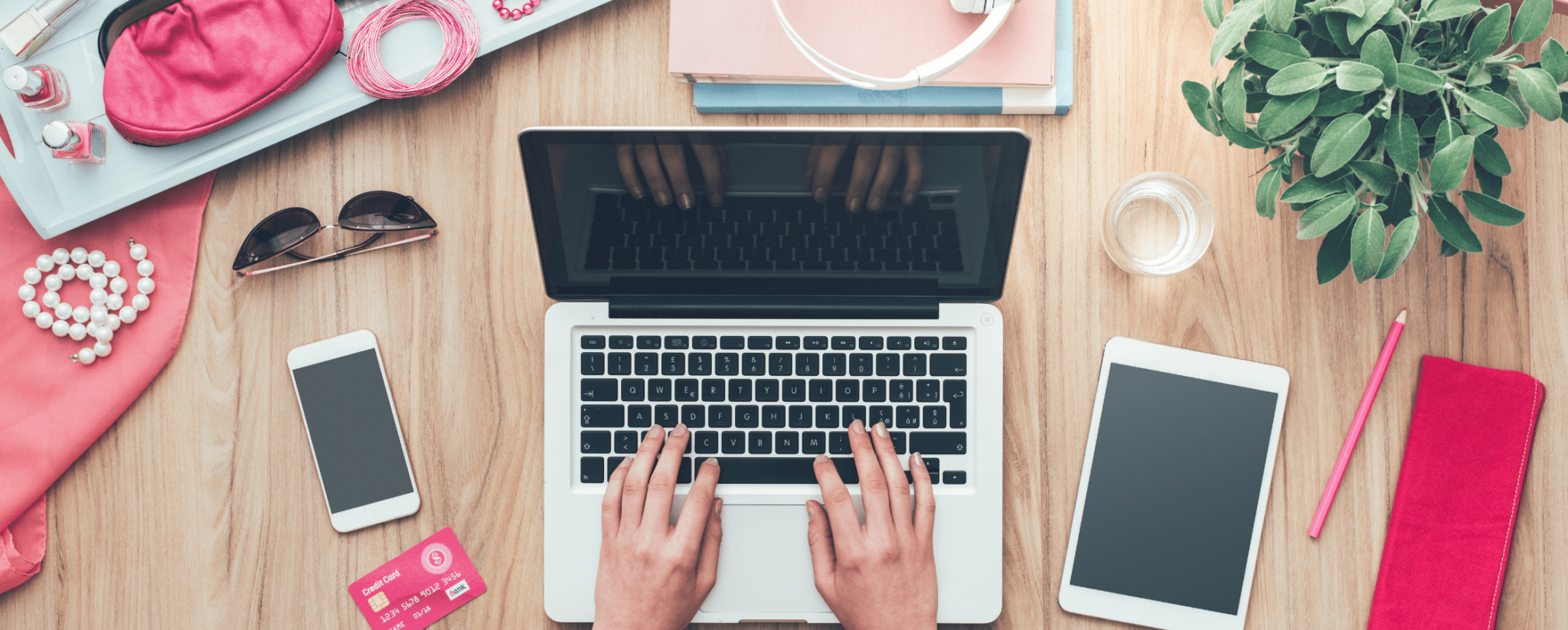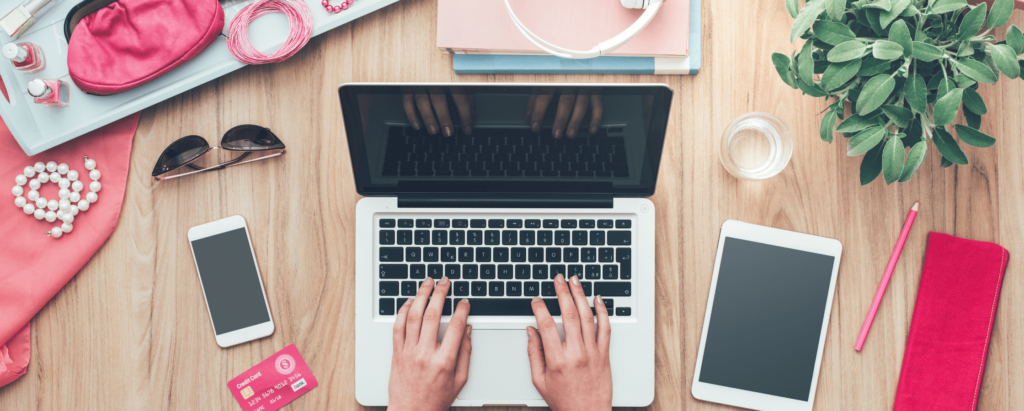 If you are looking for a job where you work alone, then blogging could be the answer. Many bloggers do earn a full-time income from blogging.
In most cases, a blog is created around a specific subject or niche. You then create regular quality content for the blog and as it grows you can monetize the blog. A blog can be monetized in the following ways:
You may do one, two, or all these methods in order to make a living from your blog.
One thing you need to know is that a successful blog doesn't happen overnight. You will need a plan, to work hard, and have patience. Thankfully, there is an abundance of resources online to help you get started.
26. Bookkeeper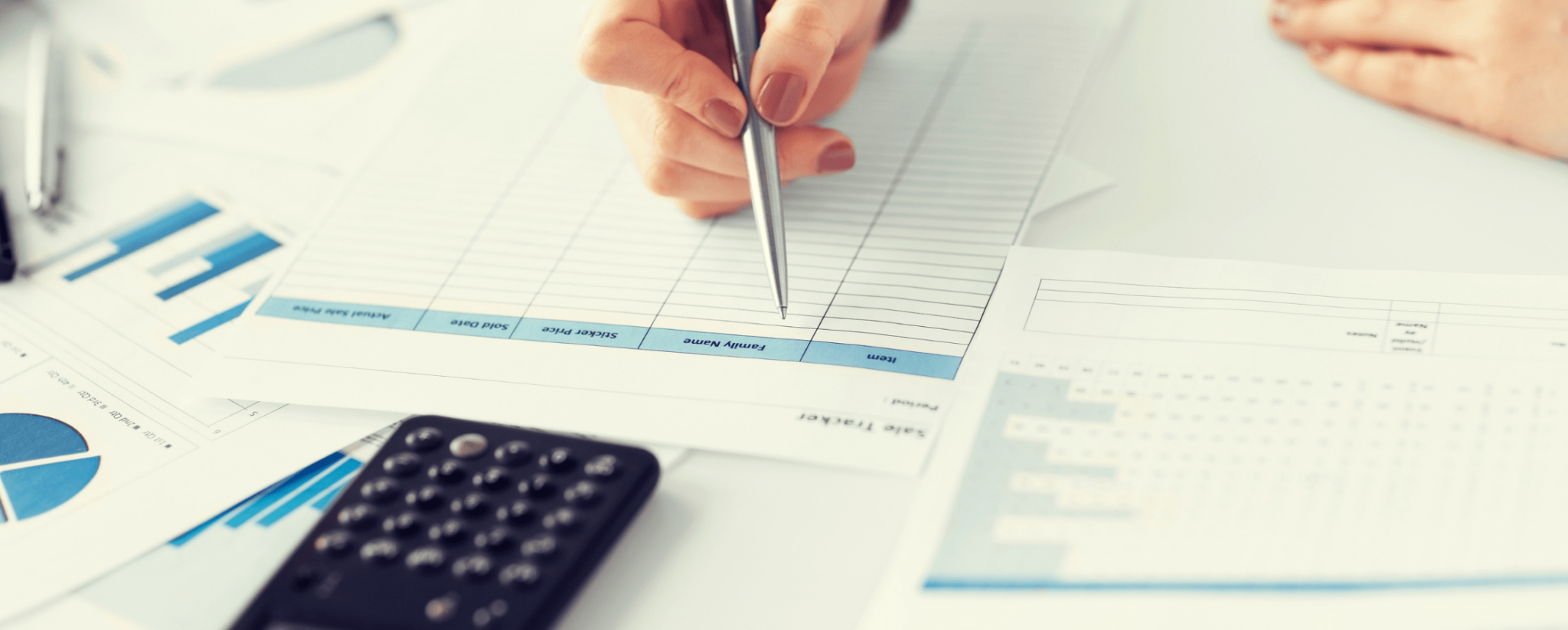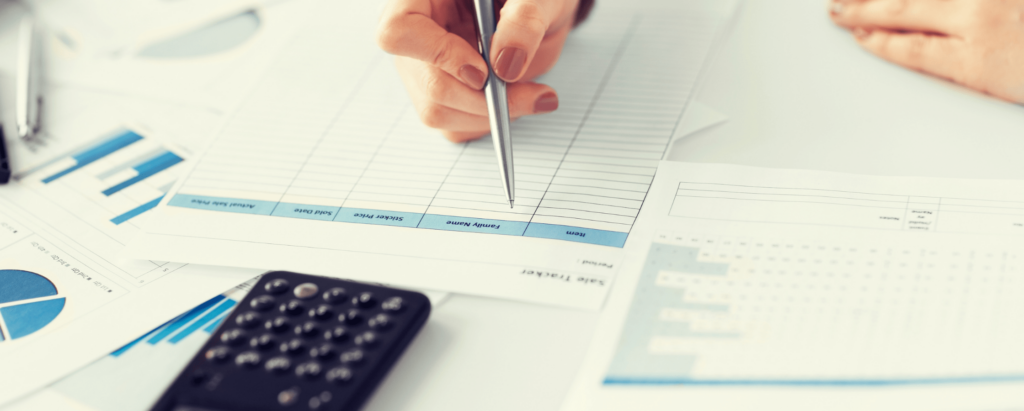 As a bookkeeper, it is your job to maintain accurate records of a business's financial transactions.
There are many benefits of working as a bookkeeper including low startup costs, it's a job where you work alone if you choose, and you can make a decent living. Bookkeepers can earn up to $60,000 a year.
27. Translator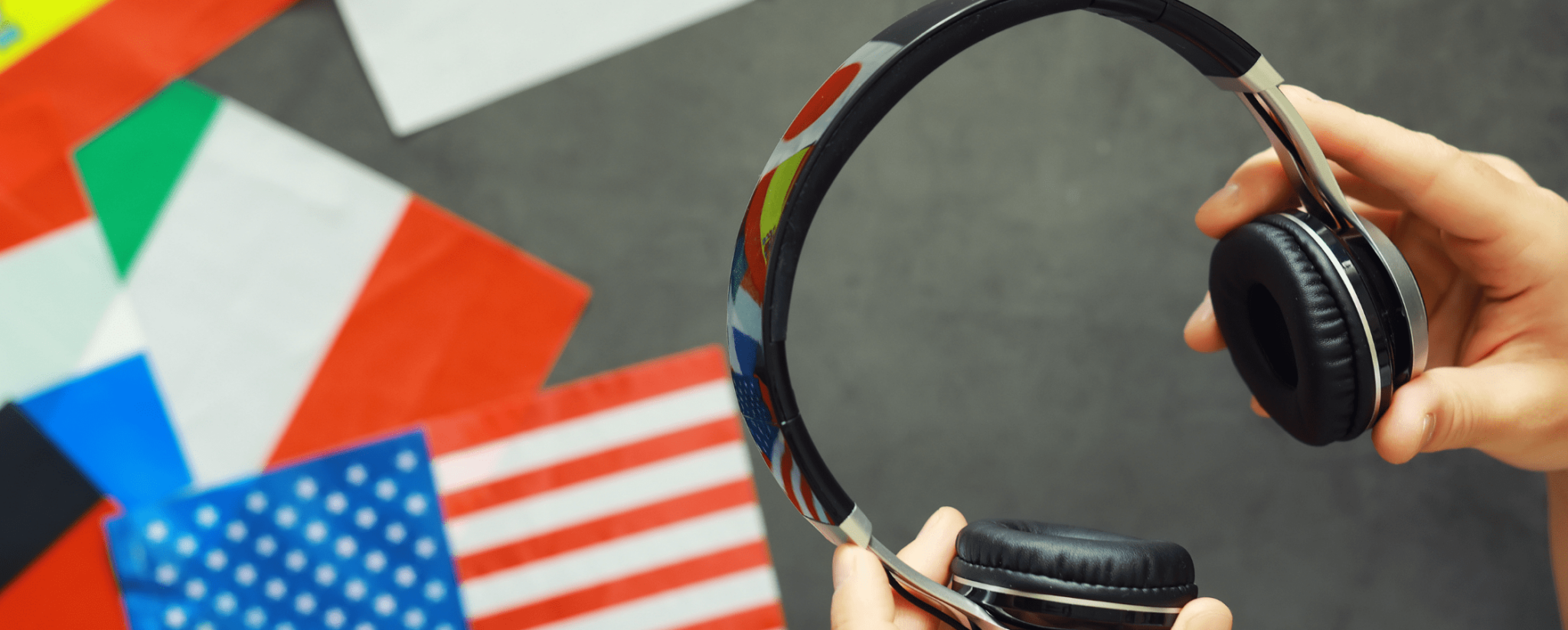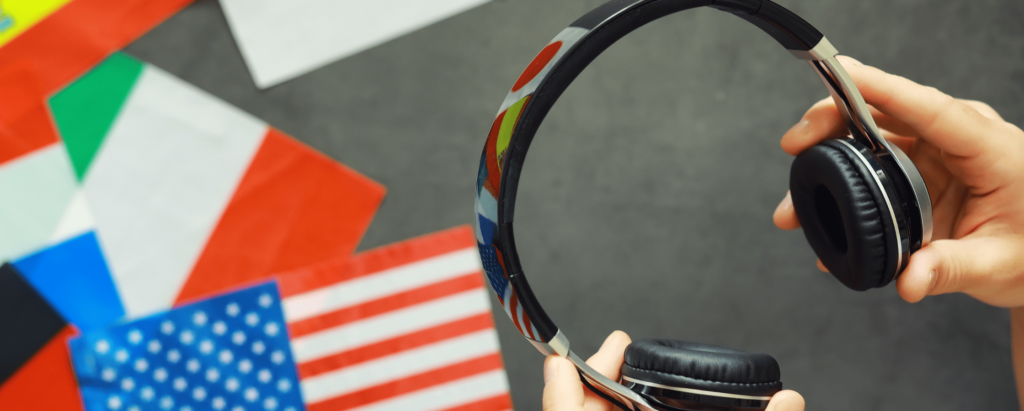 As the world becomes more interconnected, there is a growing need for translators. If you are bilingual, then you can begin a good career as a translator.
You can find many great courses online to assist in your development. A good place to get started is at skillshare. Here you can find a range of courses covering becoming a translator, how to be a freelance translator, and setting up your own translation business.
Once you begin your career as a translator you can start earning straight away and enjoy a job where you work alone.
28. Transcription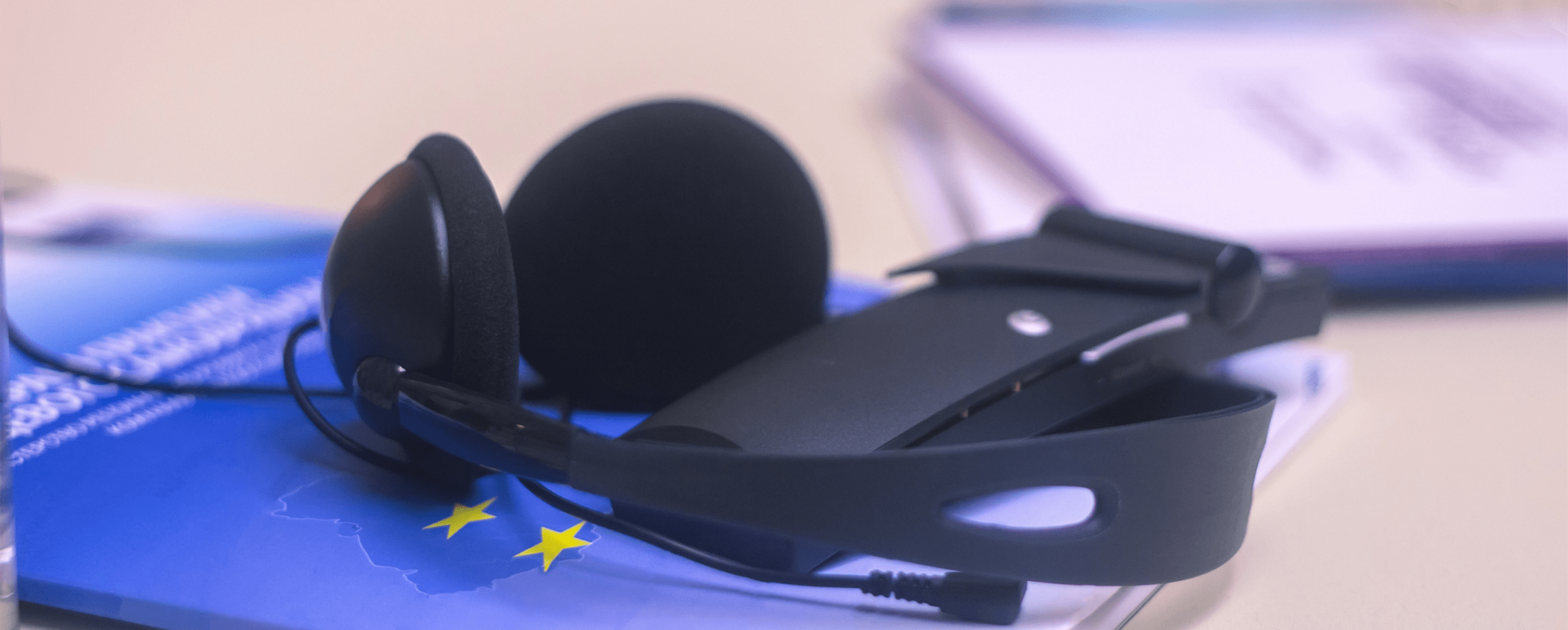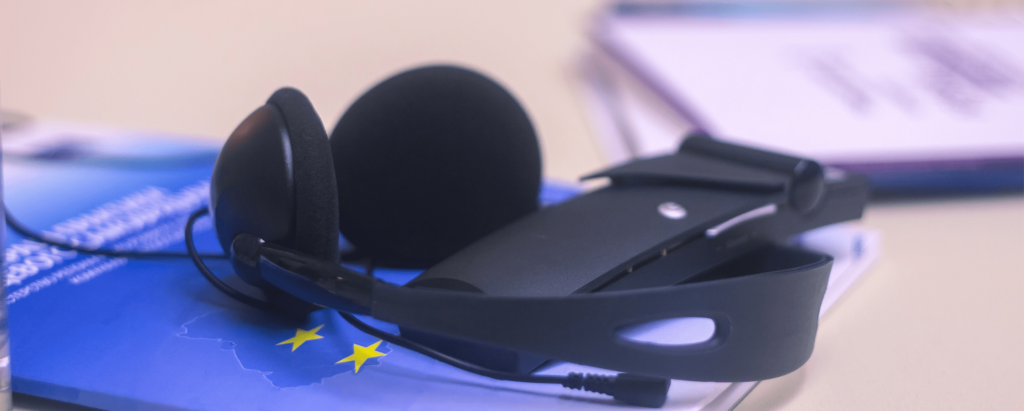 Transcription is a great choice for introverts as it is a job where you work alone. All you need is a computer, internet connection, and a good pair of headphones!
If you have the experience, medical transcriptionists, or legal transcriptionists, are two areas that pay well and have high demand. You can transcribe with no experience but for specific industries such as these, you usually need the experience to understand any jargon used. You may need to do additional courses to qualify as a medical or legal transcriptionist.
These aren't the only two areas that need transcriptionists. If you have the skills, then you can seek work through any provider that is hiring either permanently or as a freelancer.
A great site to start your transcription career is TranscribeAnywhere as you can learn the skills needed to build a successful transcribing career.
29. Graphic Designer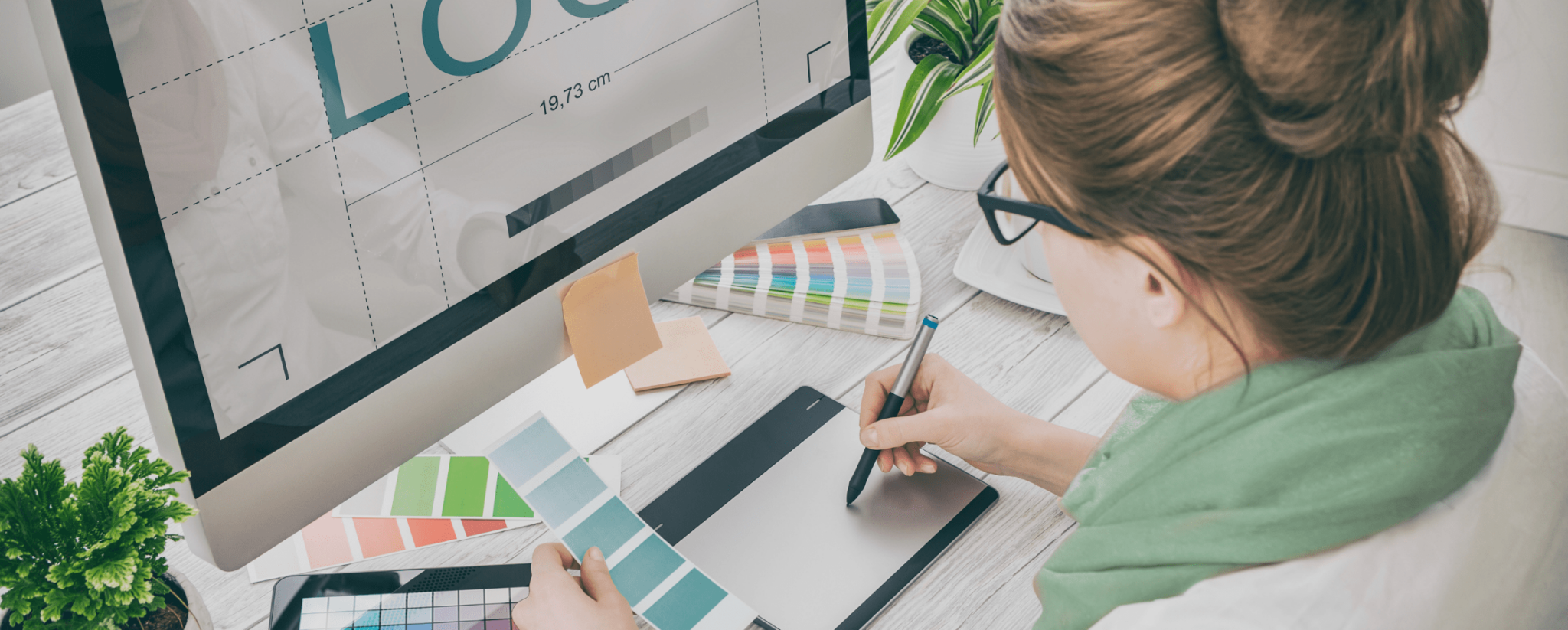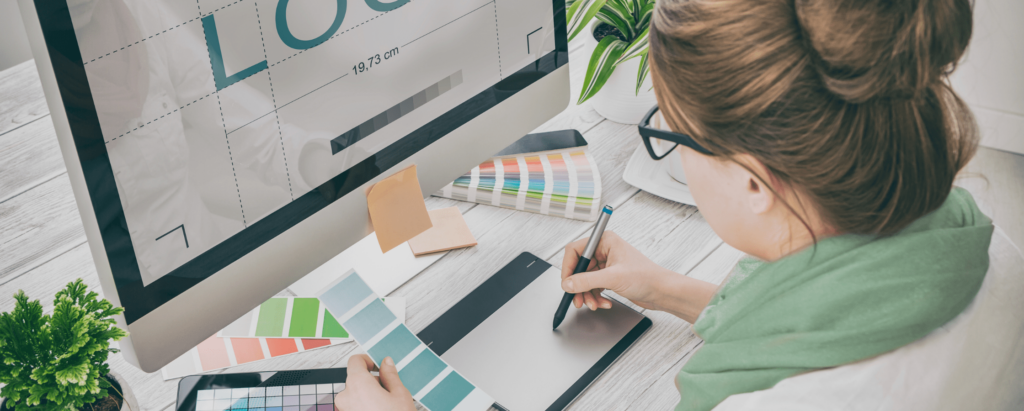 If you are looking for jobs where you work alone and have some artistic ability, then freelance graphic design is worth considering. Businesses of all sizes use freelance graphic designers for all kinds of projects including brochures, art for their website or packaging, creating company logos, and much more.
Many companies now offer remote working so you could look for work as a graphic designer that is employed by a company. If you are an introvert, the downside will be the likelihood of more interactions with people when you can't avoid going to the office.
To start working as a freelance graphic designer you can simply create an account on Fiverr and start offering your talents. You won't have to wait for payments as once a job is complete you get paid straight away. Becoming a freelance graphic designer is an excellent job where you work alone plus you will have the freedom to set your own schedule.
30. Software Developer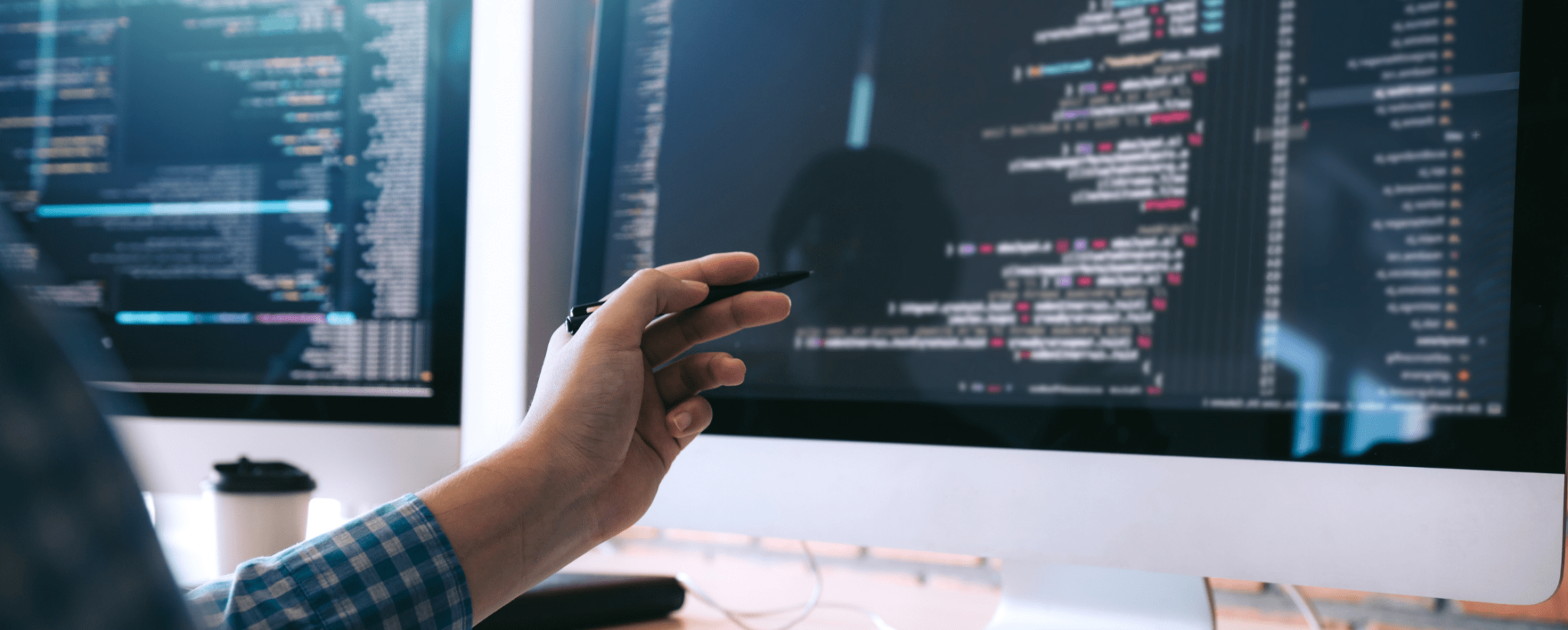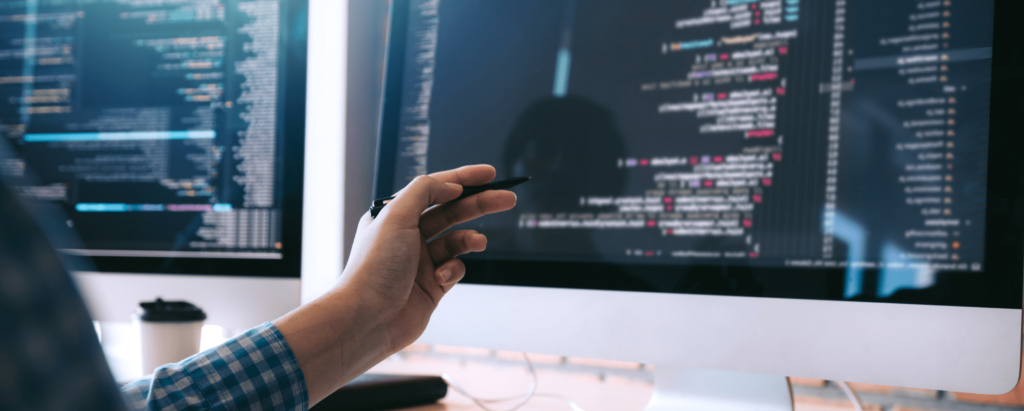 Any comprehensive list of jobs where you work alone will include software development. This is a field you can work in on a freelance basis or as a permanent employee of a company.
If you already have the skills, then simply search online for relevant jobs. However, if you are interested in becoming a software developer you could start by choosing a relevant course on Coursera. There is a vast range of courses you can choose from and varying levels that can help you begin your journey to becoming a software developer and take advantage of jobs where you work alone.
What Is The Best Job For A Shy Person?
If you are an introvert, shy, or simply prefer a job where you work alone, then there are plenty of opportunities to choose from. The best job where you work alone will vary depending on your talents and interests as not everyone can do everything.
To truly avoid human contact, a job that is entirely online would be ideal. Preferably with all communication done electronically via either e-mail or another means of digital communication.
Whether you start a job where you work alone to supplement your income or to make it your full-time career, working hard and putting in the time will help you build an income to set you up for the future.
6 Tips For Jobs Where You Work Alone
Jobs where you work alone or from home can lead to feelings of isolation and be detrimental to your mental health. Even introverts can experience these feelings after prolonged periods of being alone.
To help combat these feelings here are 6 tips for jobs where you work alone:
Final Thoughts
Jobs, where you work alone, are plentiful. If you are an introvert or simply prefer working alone, this is a great list to get you started.
You can enjoy lots of benefits from a job where you work alone such as no distractions from co-workers or nosy bosses, choosing your own hours, and freedom to work anywhere.
Remember to pay close attention to your mental well-being as long periods alone can make some unwell. Exercise, eat well, drink lots of water, and speak to others when you can to help stay mentally and physically strong.
Finally, keep in mind that some of these jobs where you work alone won't provide a full-time living. You could do more than one or use one to supplement a full-time income from elsewhere. Whatever you decide the good news is that there are lots of opportunities for you to try!
FAQs
Best Jobs For Introverts Where You Work Alone