Disclosure: This post may contain affiliate links. If you click on a link I may make a small commission at no extra cost to you. You can read the full disclosure here.
Last Updated on November 6, 2022 by Chris Panteli
The Best Cashback Apps to Save Money
If you want to know the best cashback apps to save you money then you're in the right place.
I am a massive fan of cashback. It is a weapon that everyone should have in their money-making and saving arsenal.
Cashback is a simple concept, but a powerful tool that can be used on everyday purchases. The top cashback sites work by earning a commission for referring you as a customer. They then share this commission back in the form of, you guessed it, cashback!
Long gone are the days of store loyalty cards (I'm just kidding, you can still use those). But cashback apps and services have retailed with thousands of retailers and brands to give you massive savings.
Most of the best cashback apps will pay you cash via the app, or let you exchange points earned for gift cards. Both ways are perfectly legit. And remember, you can double-stack your savings by using cashback credit cards as well.
If you're not already harnessing the power of cashback, now is the time to board the train to Savings Town! I saved $80 just a few days ago when purchasing something I needed for my business. That's extra cash in my wallet that I otherwise wouldn't have.
It's important to note cashback is ultimately a savings game. As exciting as it is to swipe your debit card and see your bank balance increasing, you shouldn't use cashback as a means to make money independently of your purchasing decisions.
Saving cash is the name of the game, and if you're spending anyway, may as well get something back. You could have an extra $1000 at the end of the year (that's a holiday).
Incorporate your cashback strategy into your overall budget, and your personal finances will love you forever!
Recommended: 31 Awesome Highest Paying Apps
1. Ibotta – Best Cashback All Round

The Ibotta app is gorgeous, fun to use, and can earn you some serious cashback. It's paid out nearly $700,000,000 to its customers, and that number grows every day!
You can get cash (not points) rebates for loads of different things you would normally spend your money on anyway. This includes groceries, clothes, household items, and daily essentials.
Ibotta partners with thousands of merchants, including big names such as Walmart, Best Buy, Dominos Pizza, and Target.
Every time you make a purchase, either online or in-store, you can get cashback. They have loads of options to lock in those sweet savings.
You can find offers from more than 400 retailers in the Ibotta app. All you have to do is add the offer, and then submit a photo of the receipt. You get the cashback within 24 hours.
There is the option to shop through the app or a browser extension and earn cashback directly. Or you can make use of their 'Pay with Ibotta Service', where you link your bank card and receive instant cashback on purchases.
Another neat feature for you cashback-loving folk is the Ibotta 'Nearby Store Alerts'. Your phone will ping when you're near an Ibotta retailer.
You can get a $20 Welcome Bonus just for using the app!
2. Swagbucks – Best For Extra Features

Swagbucks is one of the best-known offers and rewards platforms on the internet. It has over 15 million members and has given away nearly $90 million in gift cards since it launched in 2008.
The site operates a little differently from traditional cashback sites. For your efforts with surveys, referrals, shopping online, and playing games you are compensated with digital points currency, namely Swagbucks (SB).
100 SB = $1.00 (one dollar).
These can then be redeemed for cold hard cash in the form of a PayPal transfer. Alternatively, you can request Visa Rewards cards that can be used anywhere Visa is accepted.
The cashback part of the Swagbucks operation is really nifty as well. You can browse for products and services through the site or use the Swagbutton browser extension (which will tell you about cashback opportunities when going about your normal online shopping).
The Swagbutton extension will also alert you when valid coupons could help you save even more money!
You will typically see cashback rates in the region of 2%, but often you can find much better. I often come across deals of 10%+.
The best I've seen is a massive 20%.
Big-name retailers are plentiful on the platform, and as long as you're being savvy with your shopping, there is plenty of money to be saved!
You can also boost your SB earnings by utilizing the myriad of ways Swagbucks can pay you:
Take Surveys
Scan Receipts
Try Products
Play Games
Watch Videos
This is why Swagbucks is such a brilliantly diverse platform. It not only allows you to save a shed load of money via cashback but also earn money on top by performing simple tasks.
In fact, a whole community of people has emerged that use Swagbucks as a sort of side-hustle opportunity – often earning $25-$100 per month!
If you sign up you'll receive up to 20% cashback at your favorite stores and get a $5 Sign Up Bonus.
3. BeFrugal – Top For Savvy Savers
BeFrugal is very much like Swagbucks. It partners with thousands of retailers and offers awesome cashback – up to 40% at over 5000 locations.
On top of the standard rebates, the BeFrugal platform also provides coupons and promo codes for shoppers looking to save even more money.
Out-of-date or faulty codes can be super annoying whilst trying to be a savvy saver. This is where BeFrugal really comes into its own. They actually have a guarantee for all their coupons. The company states that if you use an online coupon provided by BeFrugal and it does not result in a discount, then they will credit your account with $5. You just have to contact the team within 24 hours. Not bad hey!
There is also a sweet browser extension called the 'BeFrugal Button'. This automatically adds coupon codes and earns you cashback whilst shopping online.
The confidence doesn't stop there. They are so sure of their discounts and promo code rates that if you find a rival offering better, they will not only match the cashback but also add 25%! Quite remarkable really!
BeFrugal is also an option for most countries worldwide. You'll want to cash out using the Amazon Gift or PayPal options. A nominal fee may be charged, but this will just be deducted from your cashback balance.
Sign Up now and once you earn $10 in cashback, you'll also receive a $10 bonus.
4. TopCashback – Best Paying Rates

TopCashback is a giant in the world of rebates! And they make no bones about it. In the US they claim to be 'the most generous cashback site' and in the UK they say they are 'the highest paying cashback site'.
The company was founded in my homeland, the good old UK, and boasts 11 million worldwide members. It is also the fastest-growing cashback site in the US.
The TopCashback claims of generosity stem from their unique operational approach. They do in fact provide 100% free cashback!
But what does this mean? Isn't all cashback free?
Well, actually most cashback sites traditionally make money by way of affiliate marketing. They earn a commission from referring you as a customer and then give you back a portion of this commission. So, essentially the cost of doing business is not receiving the full referral commission for your purchase.
TopCashback, however, has turned this approach on its head! They give you back 100% of the referral commission. They make their money through adverts and sponsored links (which are clearly marked as zero cashback).
Now you can see where the generosity claim comes from.
I love Topcashback and think their unique take is really innovative. The site is partnered with over 4000 stores and probably has some of the best deals online.
Topcashback is one of the best places to earn maximum cashback and save money. They also have a fantastic 'refer a friend' program. For every friend that Signs Up with your unique URL, you'll receive $10 (payable once they activate their account and earn $10 cashback).
5. MyPoints – Best Hack

MyPoints pays up to a massive 40% on purchases from over 2000 big-name retailers, including Walmart, Best Buy, Amazon, and Groupon.
You earn points when you click through to make a purchase, and you know what points mean…prizes. You can redeem your points for gift cards or PayPal credit.
There's nothing quite like getting a good deal and saving some money. It's quite possibly the reason why some people are just born to be wealthier than others! They inherently possess the 'savers' gene.
That's why I always strive to capitalize on any money-making opportunity that presents itself. It requires hardly any extra effort, and in the long run, seriously adds up!
In fact, doubling down on your savings shenanigans is even more thrilling. That's why I like the fact that MyPoints is linked with Groupon – an already pretty big heavyweight in the discount world. If you find a fab deal on Groupon and purchase through MyPoints, your balance will skyrocket!
At MyPoints you can get up to 40% cashback from over 2000 retailers. If you sign up now you get a free $10 Welcome Bonus as either an Amazon Gift Card or Visa Gift Card.
6. Quidco – Best UK Cashback

Quidco is a UK-only cashback service, and I personally use it as one of my money-saving weapons. My dad has earned over £1200 since he's been using it. (He has had it longer than me though.)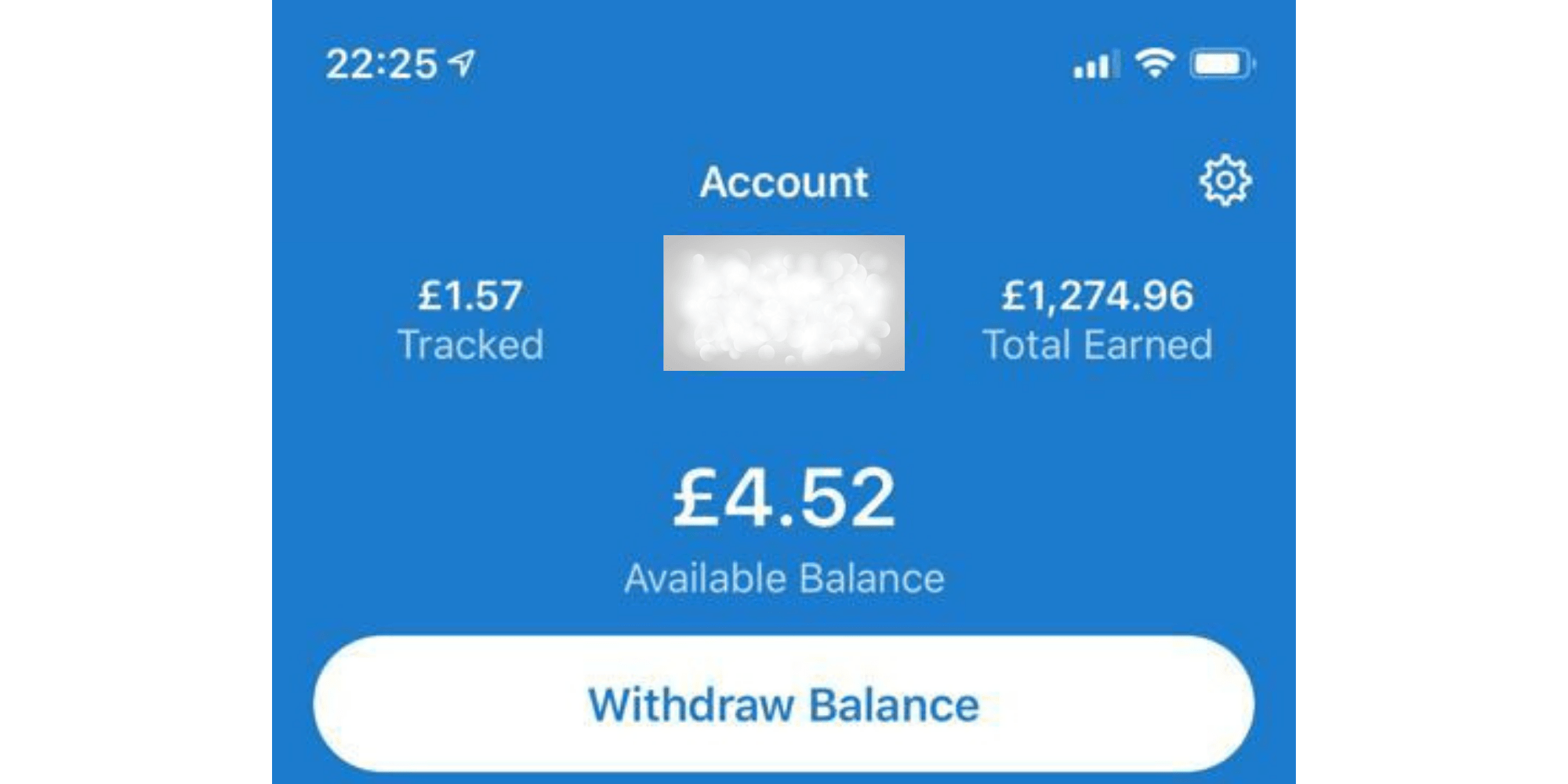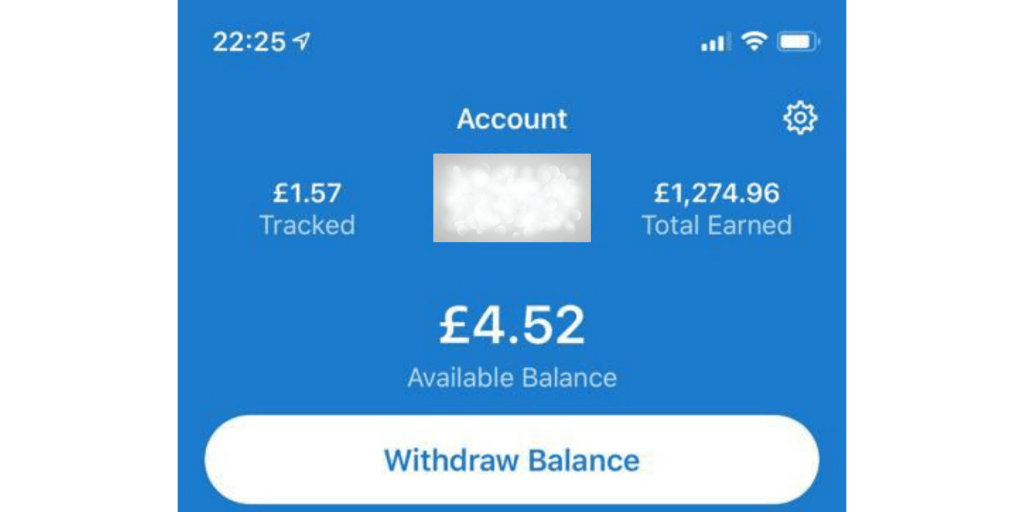 This is one of the best cashback apps available in the UK and has thousands of deals and promotions. They have partnered with over 4500 brands and members can save over £300 a year!
This can all be done with the free membership, but they also have a premium feature where you can save even more. The premium membership cost is £1 of your earned cashback per active month.
Quidco Premium gives up to 10% top-up on cashback rates (most of the time it's double the standard rate), up to 20% payout bonuses, and an ad-free experience.
They also go a little further with their standard cashback guarantee (matching the better offer and adding a little extra) which comes with the free package. For the premium cashback guarantee, they will actually double the difference. So keep an eye out when shopping around.
Quidco also offers plenty of ways to get your hands on the cash you've saved. You can request a transfer via BACS, or PayPal, or have it paid in Gift Cards. The Gift Card option is a neat way to stack the savings and become a super ninja saver by getting a payout bonus.
The standard account will often see 1-15% payout bonuses and a premium as high as 20%.
Quidco is the best cashback app for UK folk. Once you've signed up you can refer a friend and you both get a £10 bonus.
7. Drop – Best Regular Shop Cashback

Drop the mic! Another great cashback app for all your money-saving needs.
Drop lets you earn points that are redeemable for gift cards. Pretty straightforward so far, right? Well, in actual fact there is a twist. You earn points on what you would regularly spend money on anyway – and in a totally effortless way.
Let's be honest, the two great things one can save on are time and money. And the Drop app does just that.
The magic happens after you've signed up.
You'll be prompted to select 5 brands of places you regularly shop. Make sure to choose wisely though as you can't change your selection once they're locked in. They are affiliated with some pretty big brands including Starbucks and Trader Joe's and Uber.
You then link your chosen bank card to the app and Drop handles the rest. Simply go about your normal daily routine. You'll then rack up points every time you spend at any of your selected brands.
That daily morning Starbucks will now be earning you some sweet points. And it does rack up over time. I mean, you were going to have that coffee anyway, right? Might as well get something back for it.
Drop also has a 'refer a friend' scheme for customers who want to recommend their service. For every friend you invite that signs up, you get $5. Money in the bank!
8. Honey – Best Browser Extension Cashback

I love Honey, both literally and figuratively.
The browser extension has always worked wonders for me. It automatically finds discount codes and coupons when you're doing your normal online shopping. I needed to purchase some loyalty card prints from Vista Print the other day for my business. And just look how much money Honey saved me in the process: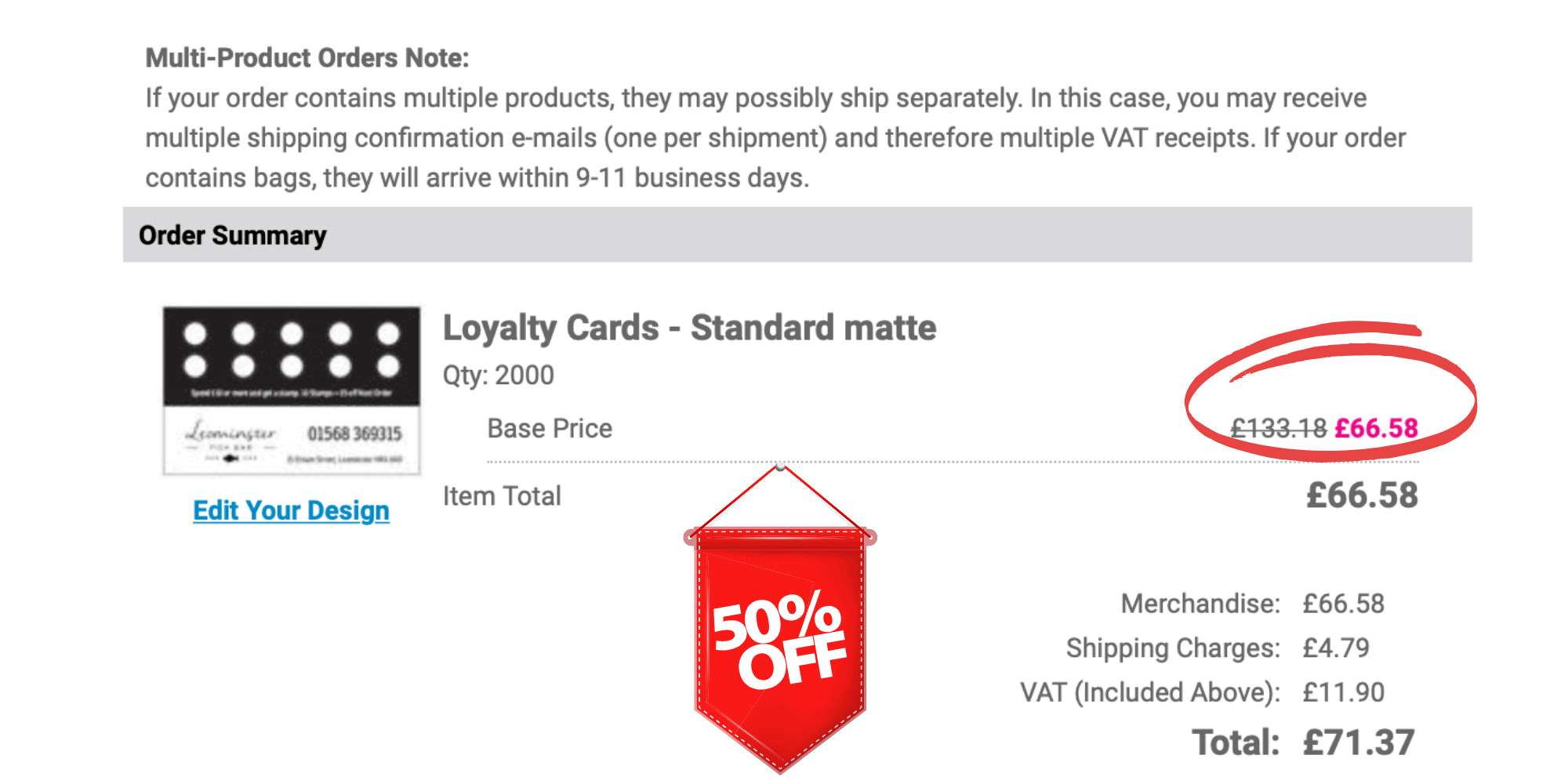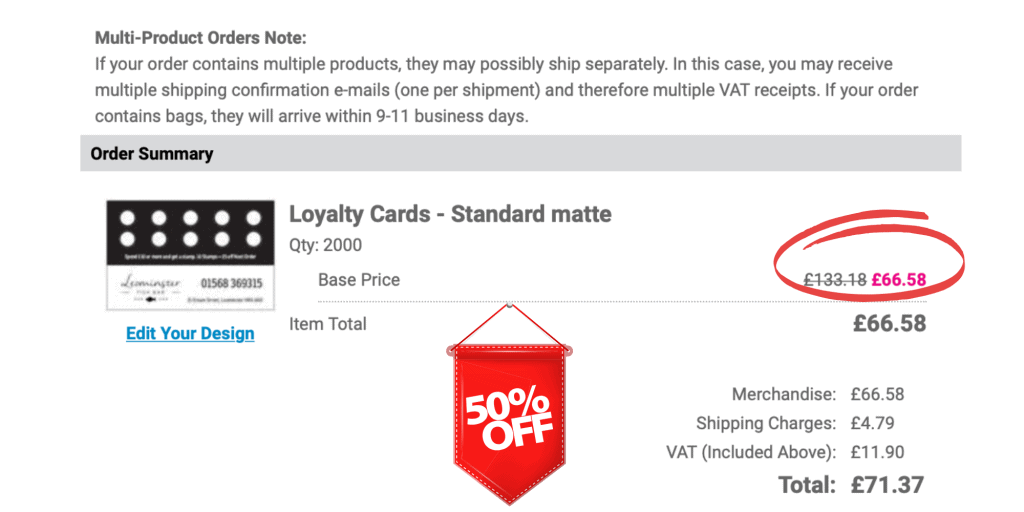 Incredible really. I saved £66 ($80) without any effort other than signing up and installing the extension. It makes me angry when you think I could have paid full whack, and been out of pocket.
But that's the beauty of Honey. It lives and breaths by its motto to 'give everyone the tools it takes to find the best savings, perks, and all-around value'.
And it doesn't stop with just an awesome browser extension doing all the work.
You can also earn rewards through their Honey Gold program, whereby you earn Gold by making purchases via the platform. The Gold can then be redeemed for gift cards at your favorite stores.
There's a really nice tool that can be used for the smartest savers. If you have the ability to leave impulsivity at the door when doing your online shopping, then you will love 'Price History'. This lets you track the price of items you've had your eye on, and see if it's moved up or down. You can then make your purchase decision on previous trends. Another price drop may be due, and it might be worth waiting before parting with your cash.
If you want to be alerted to an item of interest's price movement, you can also use the 'Droplist' feature. Add items to your Droplist and Honey will watch them for you and notify you when there's a price drop. Amazing!
With Honey, there really is no excuse to be spending more than you should.
Read more about how to save loads of money with Honey.
Honey likes to spread the word by offering a $10 gift card every time you invite a friend. You can refer up to 200 friends (if you have that many!)
9. Dosh – Best Cashback for Independent Shops

Dosh is another great cashback app to save you loads of money. It works in an extremely passive way by linking your bank card to the app. Every time you shop at a participating partner (and Dosh claims there are over 100,000 locations), you automatically earn cashback to your profile.
The good thing about the Dosh app is that the cashback is in pure cash. There's no fiddling around with gift cards (not that I've got anything against gift cards), and it can all be paid out in currency (bank transfer) as soon as you've reached the minimum payout.
One thing that can get a little frustrating with many cashback services is the alienation of smaller establishments. Well, Dosh doesn't just partner with big brands. In fact, they have loads of smaller independent restaurants, shops, and other places within your locality. You can just turn on your location services and the app will alert you to cashback opportunities.
Once you have accrued $25 then you can transfer it to your bank, PayPal or Venmo or donate your cashback to charity.
Are you sometimes wary of handing over personal information?
In the modern age, we should place a premium on companies that actively try and protect our data. Just because they are a means for us to make some extra cash, doesn't mean they shouldn't be careful. Dosh uses bank-level security (256-bit encryption) to ensure your information is safe and secure. They also use Multi-Factor and Two-Factor Authentication to prevent unauthorized access, so you know your wallet is safe. Happy days!
Dosh also has a friend referral option for an awesome $5 bonus per friend.
10. InboxDollars – Most Experienced Cashback

InboxDollars is one of the best cashback apps around, and its paid over $1.8 million in cash rewards for cashback shopping since the year 2000! And over $59 Million in cash and rewards combined.
If InboxDollars were to be personified as a family relative, it would be your grandma…cos that girl is old.
The site is partnered with the usual suspects including Walmart, BestBuy, Target, and Groupon: as well as thousands of others. You are literally spoilt for choice. And that's the great thing about having a choice when it comes to cashback shopping. Ideally, you want to make your purchase decisions without being influenced by cashback opportunities.
Therefore, the more partners offering cashback through the platform, the better-informed decisions you can make. Cashback should be a discount for your best available choice. Shop that way and you can't go wrong.
The service is, of course, free, and has a number of other money-making opportunities available to you. These include, but are not exclusive to; couponing, downloading apps, reading paid emails, answering daily polls, and completing short surveys.
The payout rates typically vary between 1.5% and 15%. Also, another great aspect of InboxDollars is everything you earn is payable in cash. There are no exchanging points with this platform.
InboxDollars will pay you $5 for signing up and confirming your email. You can then start shopping and earn cashback. Make even more money by watching videos or answering surveys.
Recommended: InboxDollars Review: Ultimate Guide
11. Boom 25 – Biggest Reward Cashback

For now, this is a UK exclusive I'm afraid. So for you guys across the pond, you'll have to make do with the previous 10 amazing recommendations.
I would start off by saying that Boom 25 is not a cashback service in the traditional sense. I mean it does give you cashback for your purchases, but with a twist!
Every 25th shopper gets the purchase amount paid back to them (up to 100%). That means you have a 1:25 chance of getting your order paid for in full. So, it's not really cashback. Rather, the chance to get what you're shopping for absolutely free.
There is obviously a risk in shopping this way. You will potentially lose out on a guaranteed cashback amount you would receive by using traditional services (hence the name Boom or Bust). But if you're after a bit of excitement, then you could take the Boom25 route.
As an avid promoter of savvy savings, it would not be unreasonable to dismiss this way of shopping. After all, you have a 24:25 chance of not getting anything. Having said that, sometimes in life, you have to take a risk to win big. So I would recommend using boom25 in the following circumstances:
The best alternative cashback options are low (<2%)
You've already earned a good amount for the month and want to take a punt
Boom25 has partnered with an amazing selection of over 1300 UK retailers, including Booking.com, Tesco, Dominos, Argos, and Groupon.
You can also use my 'Groupon Double Stack Hack" whereby you get two chances to make savings. Groupon already offers massive discounts – and if you purchase through Boom25 and don't win, at least you've still made a saving.
The cashback app has a Trustpilot score of 4.5/5 and all wins are sent securely to your PayPal account. The largest cashback win for a single purchase was an eye-watering £8,138.
So, if you want to inject some excitement into your cashback adventures, consider using Boom25 (but sparingly).
For every friend you refer with Boom 25, you'll receive a £5 bonus. Your friend just needs to make a £20 qualifying purchase.
Conclusion
Well there you have it, 11 of the best cashback apps to start saving a ton of money! It really is a no-brainer to be using cashback services. Every app on the list above is free to use, and over the course of just a few months could seriously plump up your wallet.
Many of the best cashback services will let you earn cash and pay directly to your bank account or via PayPal. And almost all services allow you to earn points that can be exchanged for free gift cards. Remember, gift cards are just illiquid cash. As long as you use them on things you would have purchased anyway, then you're a winner.
And a little tip for gift cards you can't use is to utilize a service like Raise.com or Cardyard.co.uk, whereby you can sell unused or unwanted cards. You will lose some of the value of the card – but it's better than not using it all.
Finally, don't forget many of the best cashback services offer a referral program where you can earn even more cash. You will just need to find the referral link section and share your referral code with friends and family.
Have you had any awesome cashback wins that you want to share? Just let me know…
11 Best Cashback Apps to Save Money