Disclosure: This post may contain affiliate links. If you click on a link I may make a small commission at no extra cost to you. You can read the full disclosure here.
Last Updated on October 23, 2022 by Chris Panteli
Need Money Desperately
Desperate times call for desperate measures. If you live paycheck to paycheck or worse, don't have a paycheck, then this expression will resonate strongly with you.
What can I do if I'm desperate for money?
At some point or another, many of us will be in a situation where we need money desperately. And while this desperation may feel overwhelming, and at times, futile; there are strategies you can implement to overcome this hardship. Making money with innovative earning strategies, and creative ways to lighten the load on your budget are tactics you should consider employing in order to get your hands on that much-needed cash.
When you are desperate for cash finding a solution may seem impossible. The good news is that you don't have to sell a kidney or some other equally drastic measure to get cash.
If you need money desperately all you need to do is read this guide! Learn how to make extra cash quickly and get some tips on managing money.
Help, I Need Money Desperately
From time to time most people find themselves in need of money desperately. Maybe you've lost your job, had an unexpected bill, or need to pay medical expenses.
These situations can happen suddenly and cause you to feel overwhelmed. To get out of this situation you need a plan of action!
Start by reading all 41 opportunities listed here to formulate some ideas about what you could do to get cash quickly.
Some of these suggestions could get you cash within 24 hours. Other suggestions take a little more time to see that extra money in your bank account.
The goal is to formulate a strategy that works for you around your existing commitments. Use every tool available to get as much money as you can and start working towards a financially secure future!
Recommended: 22 Awesome Low Stress Jobs After Retirement
41 Cash Injection Solutions When You Need Money Desperately
Rather than giving you a long list of opportunities to read through, I've divided them into 4 sections. You will find a group covering quick ways to get cash, a section covering support groups you can benefit from, methods to start earning extra money, and other ways to make money urgently.
Every method listed is a legitimate way of getting cash. Try combining some from each section to make the most money possible.
Desperate For Cash: Start Here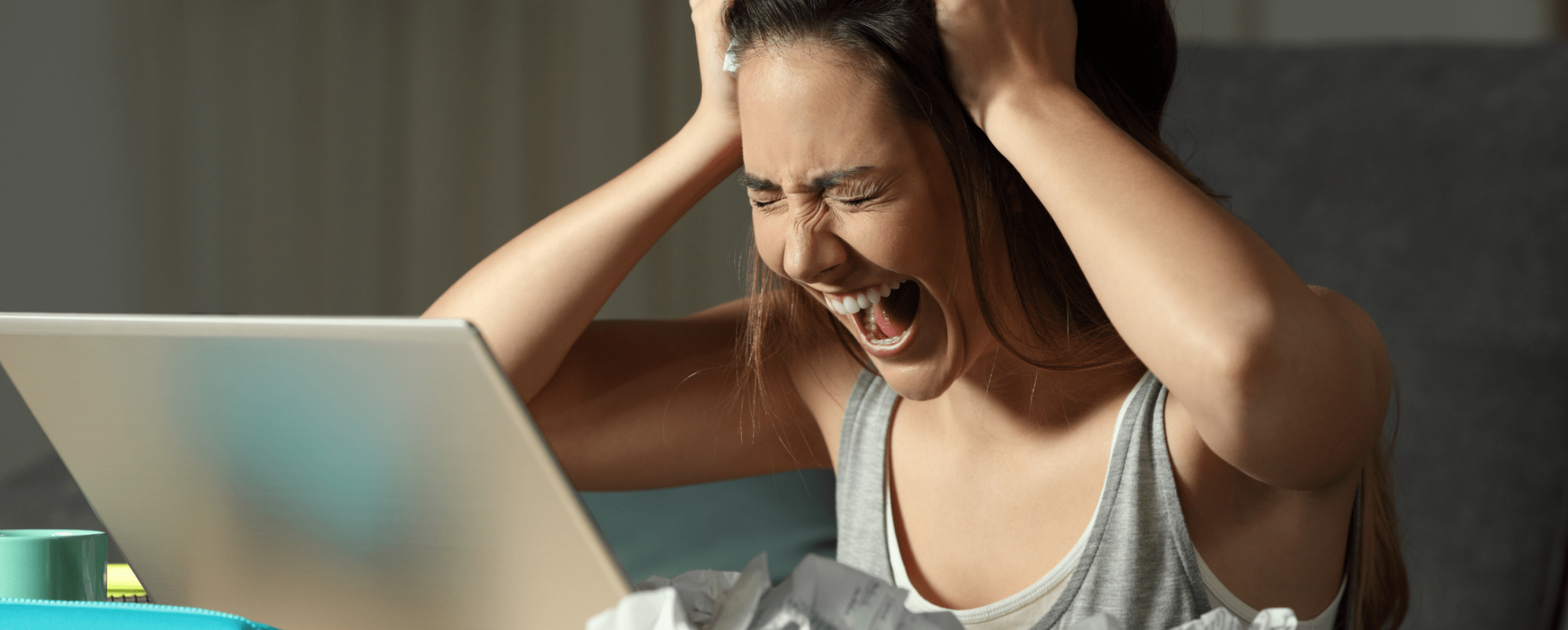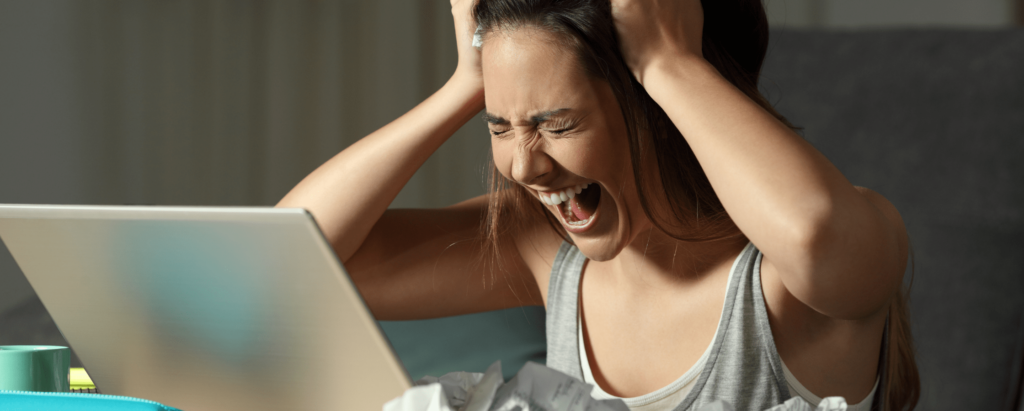 To get started here are some quick ways to get cash covering loans, credit cards, and other ideas.
1. Advanced Paycheck App
Getting an advance on your paycheck is nothing new. However, payday loans traditionally incur exorbitant fees. To avoid these fees there is now an app available called Earnin.
Earnin works by letting you access your paycheck early. There are no fees to pay. Instead, members can pay a tip if they want to. Tips are optional and don't affect your ability to lend if you decide against it.
As an added bonus you can earn cashback of up to 10% on qualifying purchases made with a credit card.
To get started on Earnin simply download the app on the Play Store or the App Store.
2. Borrow From Friends Or Family
One way to get money quickly is by asking friends or family for help. A benefit of borrowing from friends or family is that you won't incur fees or interest on the money borrowed.
When asking for help remember to be polite and to accept rejection with no fuss. If they can't or won't help this time – accept that politely. You may need help in the future which they are more likely to give if you have displayed the right attitude in the past.
Make sure you do repay any money borrowed as agreed – failure to pay it back as agreed could mean you won't get help again. It could also cause a rift in the relationship. Falling out over money is quite common – don't let this happen to you!
3. Use 0% APR Credit Card
Getting a credit card when you are struggling financially may seem like a bad idea. After all more debt can't be good, can it?
If you can qualify for a 0% APR credit card, this could be the best time to get one!
Putting your purchases or bills on a card that's not charging interest gives you time to pay it off. Simply make sure you pay it off before the interest-free period expires and you won't incur any extra!
Chase Freedom Flex is currently offering a credit card with 0% APR on purchases for 15 months. Use this offer to your advantage by spreading the cost of your purchases at no extra cost!
You can also earn additional rewards such as cashback and a $200 bonus subject to meeting certain spending conditions.
4. Convert Gift Cards Into Cash
Often, we receive gift cards as a present or reward. Have a look in your wallet or purse. Do you have a few gift cards sitting there right now?
If you have any gift cards now or get any in the future, then you can either keep them to spend or turn them into cash!
Cash is often better as you can use that for whatever you truly need at the time rather than a gift card that may be restricted to specific purchases.
An easy way to turn your gift cards into cash is by selling them online. Since 2013 one website, Raise, has been allowing members to do exactly that. During this time more than 3 million members have spent more than $1.6 billion!
All you need to do is join Raise. Membership is free! List your gift card for sale and wait to get paid. Payments can be made to your PayPal account, by check, or direct deposit.
Download the Raise app to easily manage your gift cards from your mobile phone.
5. Pawnshop Loans
When you need money desperately you must try all avenues. One way to get quick cash is by getting a pawnshop loan.
A pawnshop loan is sometimes the best option for people that have bad credit. This is because there are no credit checks.
To get your money you must take a personal possession that you own to the pawnshop. The pawnshop appraises the item to determine its worth and based on that makes you an offer of how much money they are willing to lend you.
If you accept the offer the pawnshop keeps your item and gives you the agreed amount. You then have a specified amount of time to pay off the loan including any fees and interest. Provided you pay off the loan as agreed you get your item back.
Failure to repay the loan means you forfeit your item, and the pawnshop will sell your item to recover their money.
These loans aren't ideal and can often have higher interest rates than payday loans. However, if you have limited options, then a pawnshop loan can be a good way to get money fast.
6. Credit Union Loan
A credit union can be an excellent way to borrow money. They don't just look at your credit score like a bank would. Instead, they look at your overall profile including your history with the credit union.
Getting a loan from a credit union can sometimes be easier and lower cost than a traditional bank. Provided you are a member or are eligible to become a member, then you can apply for a loan.
If you don't already belong to a credit union, then check out Consumers Credit Union. They have a range of financial help available on their website. Have a look today for the help you need.
7. Bad Credit Loan
If you are struggling for money, there is a high chance your credit score has dropped. Bad credit often limits your ability to get credit from banks or other sources.
One alternative is to seek loans that are tailored to people that have bad credit. These loans can benefit you as they give you a chance to rebuild your credit (provided you pay it back of course!).
An online lender that offers loans for those with bad credit is Opp Loans. If your loan application is successful you can get the money fast, often within 1 business day! Applications are also approved the same day in most cases.
8. Medical Credit Card
Health care can be hugely expensive. On average Americans spend $5000 on healthcare every year. That's a phenomenal amount!
One way to save money and make healthcare easier to pay for is to apply for a medical credit card. Some medical credit cards come with introductory offers that also save you money.
Care Credit is one provider of medical credit cards that you could try. You can use the card to pay for medical expenses not covered by insurance. This helps you spread the cost and some charges do not incur interest which further saves you money.
Have a look today to see if the card would help you.
9. American Red Cross
There are many charities providing various amounts of help located throughout the US. One of them that you can turn to for financial help is the American Red Cross.
Like many other charities, the American Red Cross may be able to help with emergency cash towards food, utilities, and rent.
Go to the Red Cross site to ask for help in your area. They can't help everyone of course but it's worth asking if you are eligible. Even if the American Red Cross can't help you themselves, they may be able to refer you to another charity that can.
10. Debt Refinancing
Interest rates and fees can be crippling, especially if you have numerous debts! One way to reduce this burden is to refinance your debt.
Usually, the best way to do this is to take a loan that pays off all your debts and leaves you with one repayment to make. Having one payment with a lower interest rate can save you thousands of dollars a year!
Student Loan Loan Refinance Process (Refinancing My Student Loans)
Tap twice to load then open Video...
An easy way to find suitable loans for your situation is through the website Credible. The platform is free to use and takes just a few minutes to show you all the loans that are relevant to you.
Use this tool to find the deal you need to make your debt manageable.
Desperately Need Money: Quick Wins & Support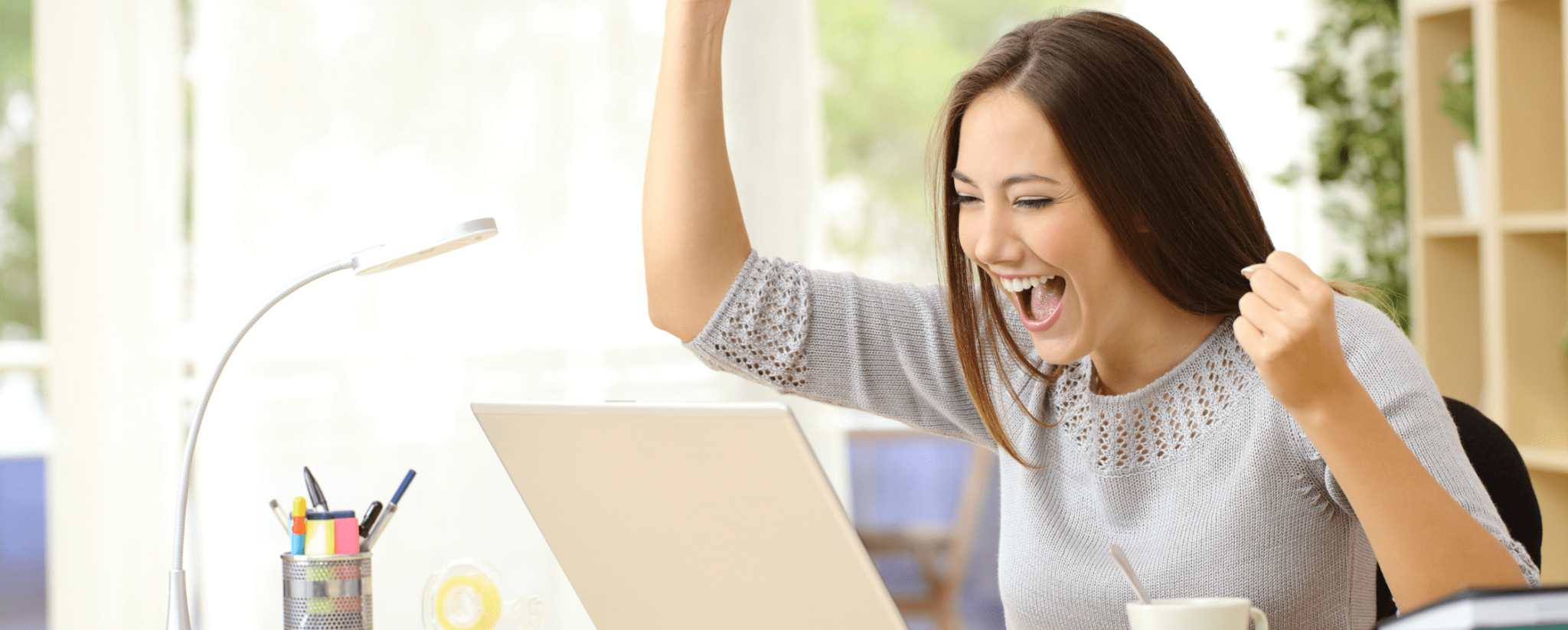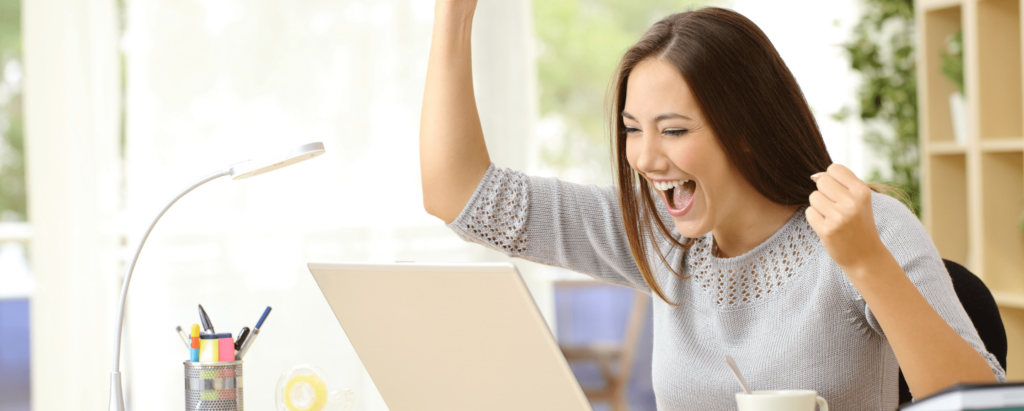 These methods cover ways to get help financially and mentally. You can also find out how to get free shoes and books!
11. Automate Credit Card Debt Pay Off
If you have lots of credit card debt you may feel overwhelmed. Fees and interest alone could be costing you thousands of dollars a year. A great tool to help you manage this situation is to set your credit cards to be paid automatically.
Tally was created to help people manage their debt and find a way to get out of it. Getting those debts paid off means you now have more of your money for yourself!
Start by downloading the app and adding your credit cards. The process usually takes just a few minutes. Next, pick your strategy to pay off your debts. All options are automatically created for you by the Tally platform.
All your credit card debt can then be managed in one place and you can work towards a debt-free future!
12. Free Credit Counselling
It's easy to feel alone when you are dealing with debt. You may feel like there is no way out and are unsure what to do. Don't worry – you are not alone. Many people struggle with debt but acknowledging the problem is the first step on the road to recovery.
Sometimes the best thing to do is get outside help to understand the root cause of your issues and what options you have going forward to resolve them.
There are lots of organizations available to help people in need including the non-profit American Consumer Credit Counseling service.
Contacting the organization means you can get credit counseling, help with financial consolidation, and financial education. You are not charged anything for accessing this service which makes it a great place to start if you are unsure what to do about your debts.
13. Home Sharing
If you have space in your home, then you could consider joining the Home Share program. The program connects homeowners with people looking for a home to live in.
As the homeowner, you benefit from having someone to share costs with. You may also be happy to have other people to share the home with.
The home sharer benefits in a similar way. They get a home to live in at a reduced cost to the amount they would pay living alone. Plus, they will also benefit from your company.
Check out the Home Share website to see if this program may be of interest to you.
14. Check For Unclaimed Money
Did you know that there is more than $49 billion of unclaimed money out there! Incredible right.
There are lots of possible payments that you haven't received – tax refunds, insurance payouts, unpaid wages, and unclaimed pensions are just some of the payouts you could be missing out on.
Thankfully, you don't have to pay someone to track down any money you are owed.
You can use this free tool at USA.gov to search various databases and find any unclaimed cash!
15. Free Prescription Medication
Buying medication can be expensive. The average American spends $1200 per year on prescription medication. However, if you have a condition like diabetes or need cancer treatment, you could be spending tens of thousands of dollars per year.
Help is available for those in need. Provided you qualify you could get free or heavily discounted prescription medication.
Simply visit Need Help Paying Bills to find out what help you can get.
16. Free Diapers
If you have kids, then you know how expensive they are! One cost that can't be avoided is the cost of diapers. Thankfully, there are resources out there to help people get free diapers.
There are lots of charities and government programs you can turn to for help. Check them out now to get your free diapers.
17. Free Books
Reading is an excellent pastime. You can read for pleasure, to learn something new, or to strengthen your faith. The downside is that buying books can be expensive. When you are struggling financially you must cut expenses; including the cost of buying new books.
I have some fantastic news for all you avid readers out there. You can get books for free online – all you need to know is where to look!
To help you get your free books I've put together this incredible list of 51 Ultimate Ways To Get Free Books By Mail. Have a look now and order yourself some new reading material.
18. Free Shoes
You can guarantee when you have no money available that is the time your shoes need replacing!
Buying new shoes can be pricey and if you buy cheap pairs, they tend to wear out fast.
With that in mind, I have some awesome news for you – you can get free shoes online!
Check out my guide 19 Awesome Ways To Get Free Shoes Online. I'm sure you will find some suitable options for you!
19. Payday Loan
A payday loan is often the last resort when you are desperate for money. These loans tend to charge high fees and interest. However, when you need money, they are sometimes the only way to get it. Plus, you can usually get the money fast!
One payday loan provider, Zippy Loan, takes just 5-minutes to complete the application. You can have the money as fast as the next day and can borrow up to $15,000.
When applying you will get an instant decision. If you need money fast and you qualify, Zippy Loan may be right for you.
Need Money Urgently: Start Earning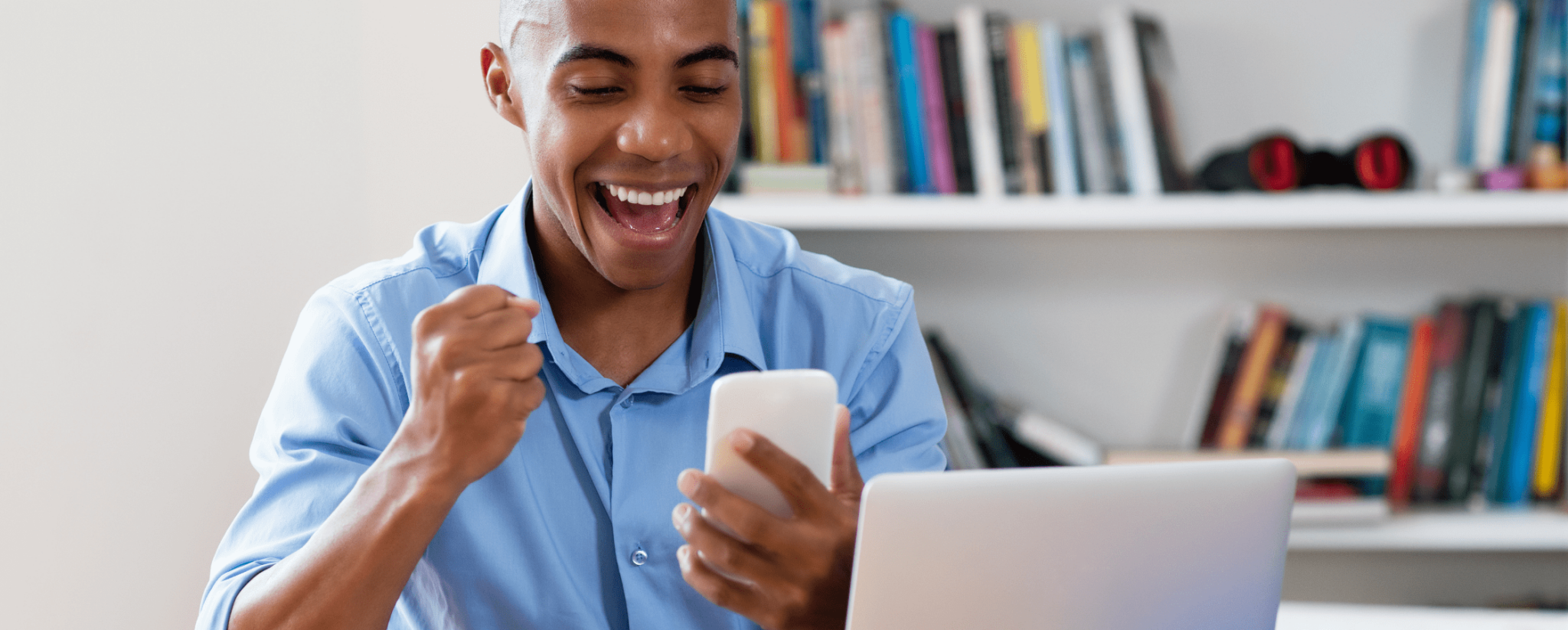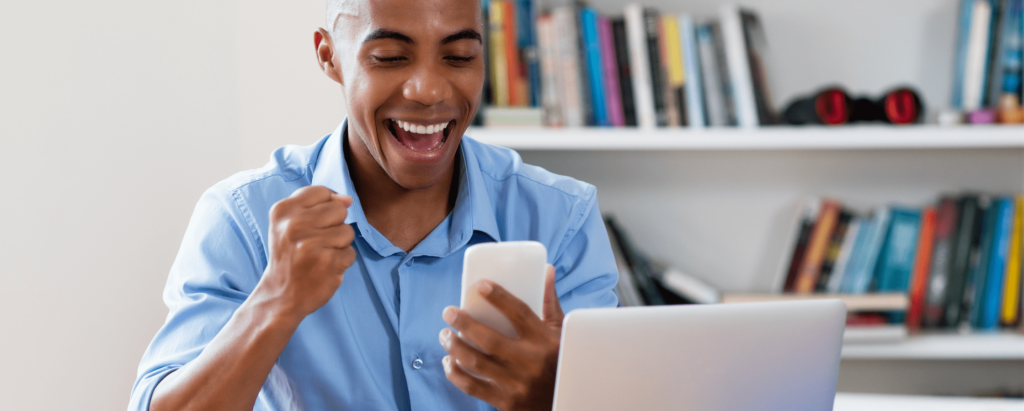 The jobs listed here are all flexible opportunities. Use them to earn money on the side or as your main source of income. Some of them could mean getting paid today! Others will require putting some time in – provided you do the hard work first you could reap the rewards in no time at all!
20. Remote Work
To find remote work and other flexible opportunities check out Flex Jobs. Since 2007, Flex Jobs has been connecting people with thousands of opportunities in over 50 job categories.
Flex Jobs spend the time vetting every job listing which means you can get on with applying knowing that the opportunities are legit.
Job categories include writing, customer service, computing, and administrative. Have a look through the listings and there will be plenty of work you can do.
If that's not enough, then you can also get career coaching and resume reviews from the Flex Jobs experts. Plus, there are lots of courses, webinars, and more that you can access to enhance your skills.
21. Teach Online
The internet boom has revolutionized many industries, including teaching! You no longer need to spend years studying to become a teacher. If you have expert knowledge of a subject, you can join a platform like Outschool and start getting paid to teach!
As a teacher on Outschool, you choose how to run your lessons. You can have a flexible schedule and benefit from working with engaged students that are choosing to be there.
Outschool is free to join and they deduct a 30% service fee from enrollments. All payments are then made to you via PayPal.
All you need to do now is think about subjects you are passionate about that you could teach effectively.
22. Start Bookkeeping
Starting a side business as a bookkeeper could easily turn into a full-time living with average earnings over $44,000.
Thanks to Bookkeepers offering a one-stop platform covering all you need to know about bookkeeping, you can get started in no time at all.
Once enrolled, the first course covers everything you need to know about starting your bookkeeping business. This includes developing the skills needed, marketing your business, and implementing the necessary systems.
Finally, Be Your Own Boss
Take the FREE workshop from Bookkeepers.com and find out exactly how you can start your very own Digital Bookkeeping Business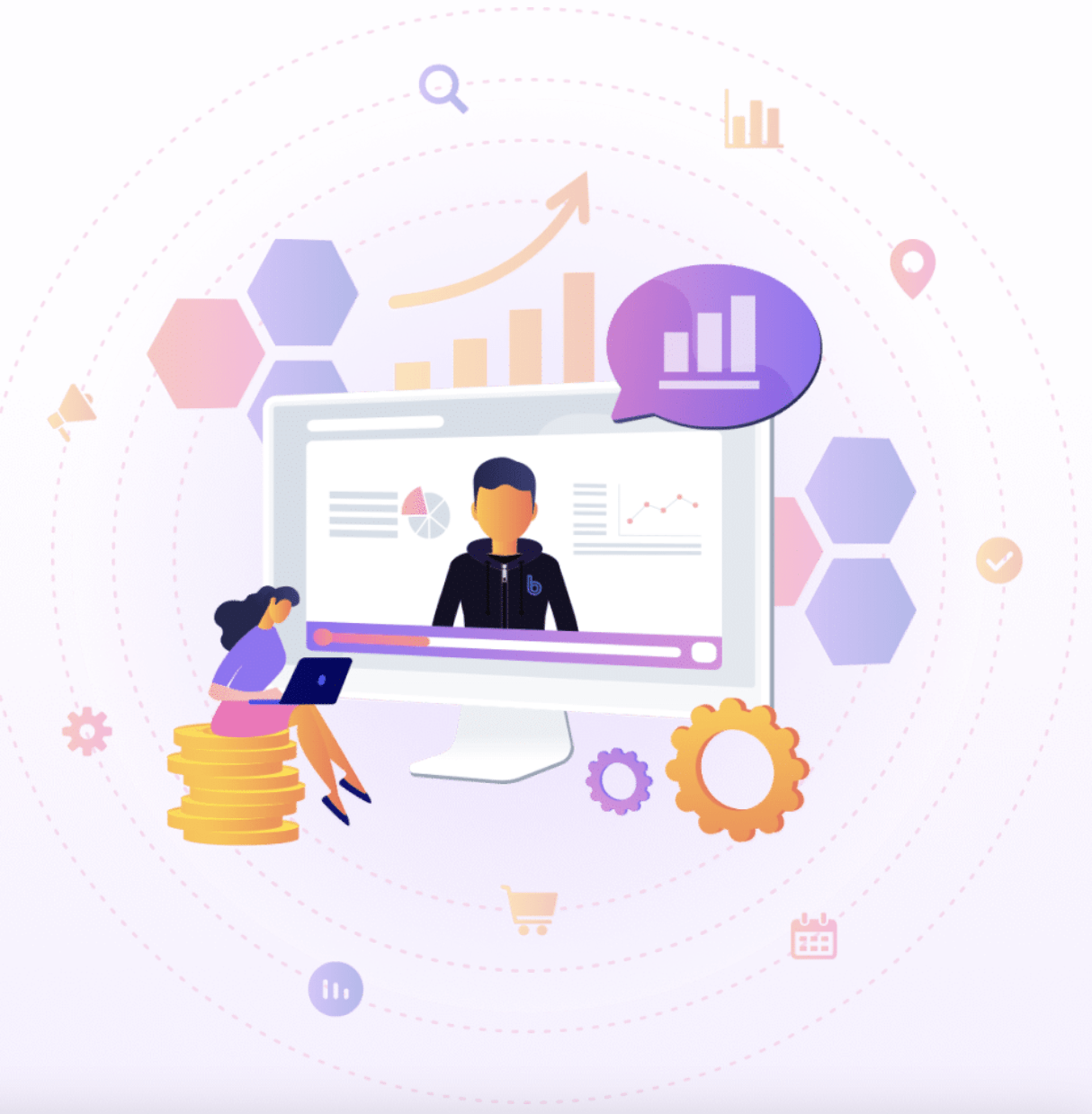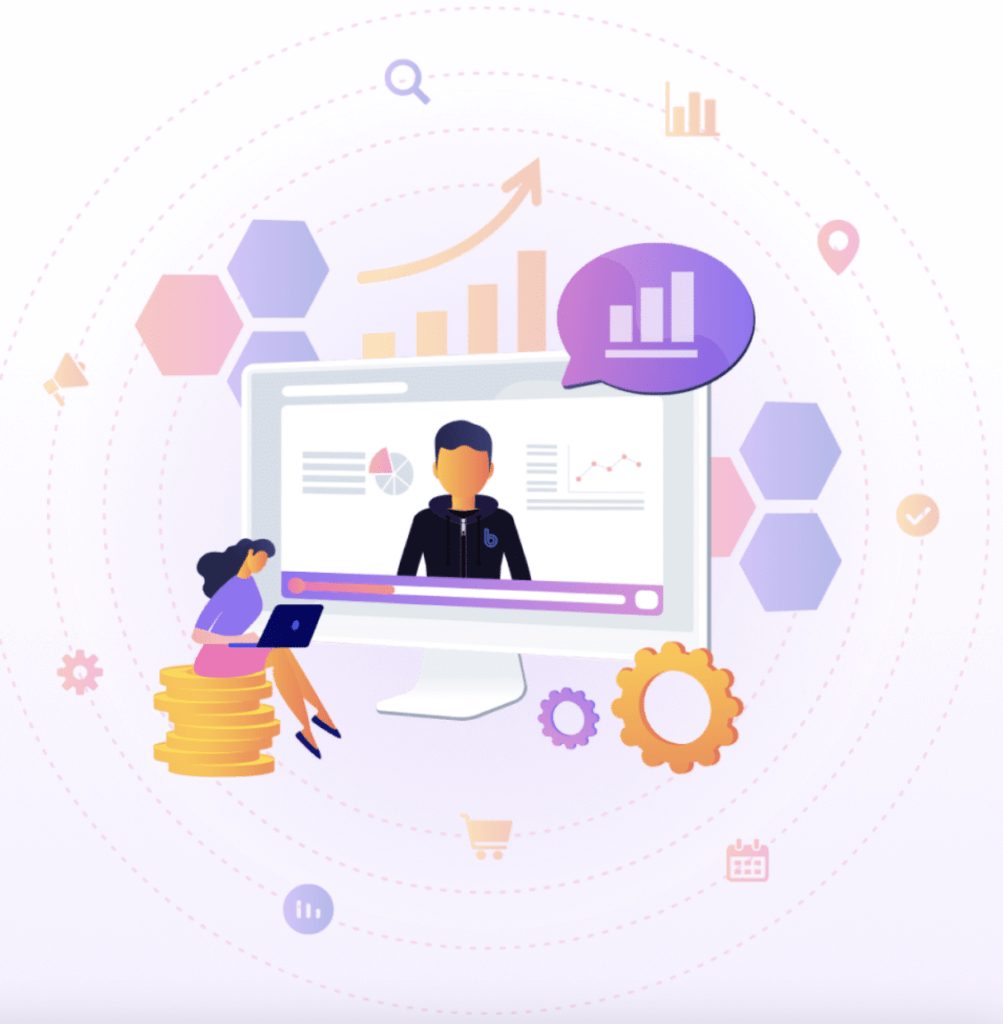 That initial course gets you on your way to making money as a bookkeeper. You can then take further courses to enhance your business. Learn how to grow the business to get higher-paying customers.
Next, you can learn more about scaling the business. Improving effectiveness and efficiency means more work can be done and more money earned!
The remaining courses cover optimization and transformation. These final courses help you take your bookkeeping business beyond being just a bookkeeper and adding more value to your clients.
23. Become A Proofreader
Working as a proofreader gives you the chance to earn some money anywhere that you can connect to the internet. If you have excellent spelling and grammar skills plus a keen eye for detail, then you could make an excellent proofreader.
To get started check out this proofreading course from Proofread Anywhere.
Learn How To Start Your Own

Proofreading

Business
Alicia made $1,100 the first month after she graduated from one of Caitlin's proofreading courses – even while she was still working full-time at her retail banking job!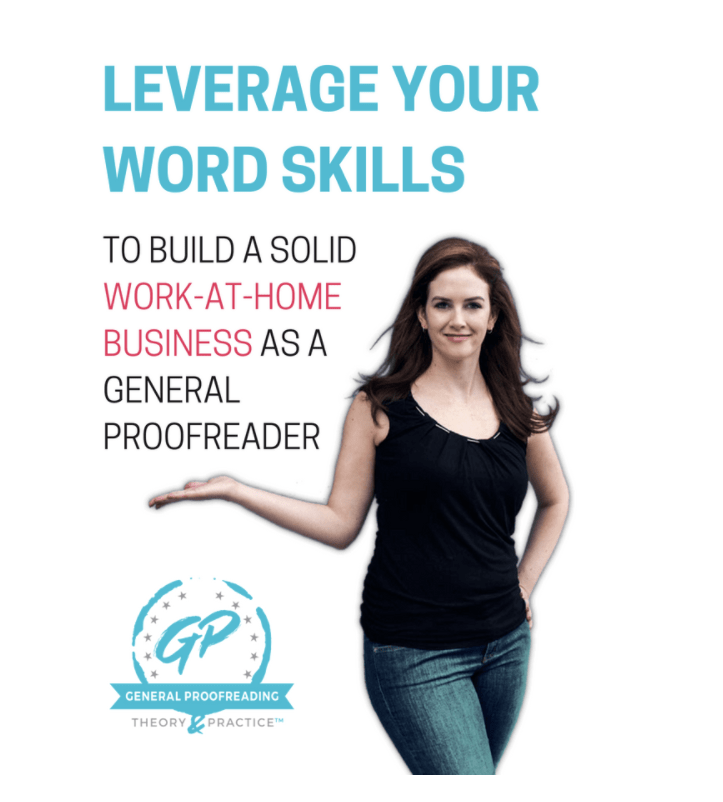 Created by Caitlin Pyle who is an expert in her field and has been proofreading for nearly 15 years the courses cover everything you need to know to get started.
Learn about general proofreading or transcript proofreading in your own time and get on your way to earning that valuable extra cash.
If you register now there is a free introductory workshop you can try to see if you think proofreading is for you. Give it a shot!
24. Delivery Driver
Getting started as a delivery driver is easy. You just need a vehicle and an internet connection. In less than 5 minutes you can be earning cash delivering food, groceries, and more!
To get started go to Postmates to register as a driver. The process is quick and simple. Give them your details, upload a selfie, and provide proof of identity.
Once you've done this you can start accepting deliveries using their innovative app. The app tells you when and where to go. You can also choose when to work and deliver as much (or as little) as you like!
You do keep 100% of your tips and earnings for every delivery you complete. Payments are made weekly to your bank account or you can cash out instantly any time you want. There is no limit on cash-outs so you could cash out several times a day if needed!
25. Dog Bakery Business
Man's best friend loves to get spoiled. I'm sure if you have a dog yourself then they are part of the family and are treated as such.
Setting up a dog bakery can be a great way to make some extra money. Some dog bakeries can earn as much as $1000 a month!
Diva Dog Bakery has put together a fantastic course that covers everything you need to know to start your own successful dog bakery. Start by learning how to make these tasty dog treats. Next, you will be taught how to turn this into a thriving business.
The remaining courses cover topics such as pricing, marketing, and selling. You would be barking mad to pass up this chance!
26. Start A Blog
Blogging can be a great way to build a passive income. It takes time but once your blog is popular enough, then you could see money rolling in every month as your traffic grows.
The awesome thing about blogging is that you can write about anything you want to. Some topics are more popular than others such as finance, fashion, travel, and lifestyle but you have total control over the content you put out.
If you can write regular quality content, then building a blog could be a great side hustle for you.
Start Your Own Blog
It's a great way to make money online and to win back your financial freedom. It's not easy, but then again, nothing good in life is! If you put in the work it can be extremely rewarding. So make sure you start your blog the right way, self-hosted, and on Siteground!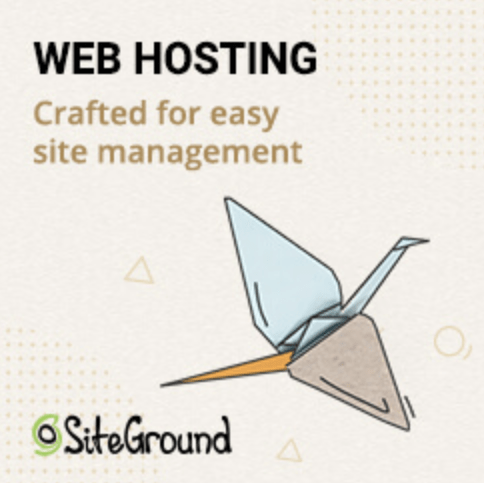 There are several ways to monetize a blog including ads, affiliate marketing, and sponsored posts. All you need to do now is pick your niche and get writing!
27. Sell On Etsy
Etsy is a platform that lets anyone sell handmade goods, arts, crafts, and vintage items. If you can produce quality products to sell on Etsy, you could earn a decent second income.
However, simply setting up an account and listing your products doesn't guarantee success. What you need is some extra knowledge that will help you understand how to maximize your earning potential on Etsy.
Create a Digital Etsy Empire!
Learn exactly how to design digital products (without Photoshop), list products on Etsy, get traffic to your Etsy shop, and grow a real revenue-generating business…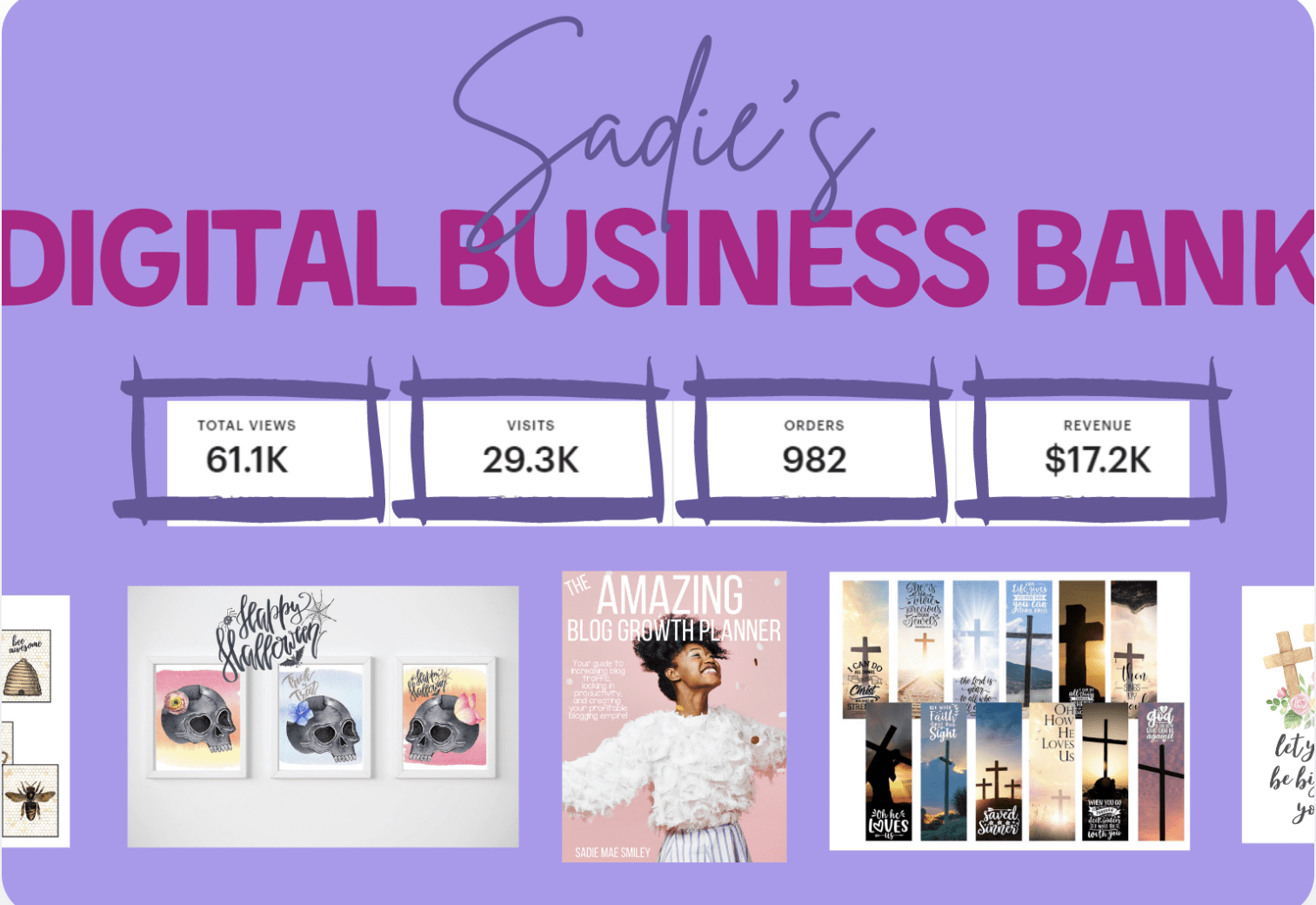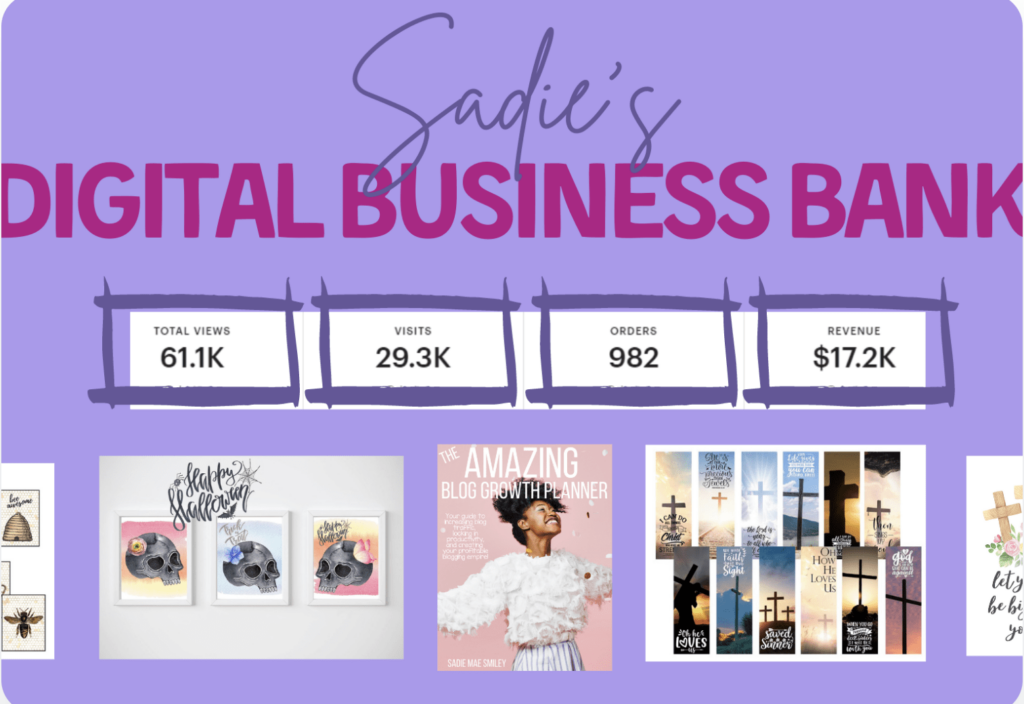 In my article 14 Awesome Things To Sell On Etsy, I not only give you some amazing ideas for products to sell but I will also explain more about how Etsy works. Read this now before you start selling anything and you will be better prepared to become a successful Etsy seller!
28. Swagbucks
Swagbucks is free to join and gives you the chance to earn cashback and rewards. There are a variety of ways you can earn these rewards once you've joined the site.
Every task that you complete awards Swagbucks that can be redeemed for cash or gift cards. Don't forget if you get a gift card you can always sell it for cash!
Complete surveys to earn as much as $35 for top-paying surveys! Get cashback for shopping online from a choice of more than 1500 retailers. Check out special offers and watch entertaining videos for easier-to-earn rewards.
You can even earn rewards for completing web searches and playing games!
What are you waiting for? Get on to Swagbucks now and start earning that sweet extra cash.
Get $5 For FREE Right Now
Signup to the greatest rewards platform on the internet and earn a $5 welcome bonus…
Earn more with cashback on all your purchases, watching videos, playing games, and taking surveys. Some users can make an extra $200+ per month!!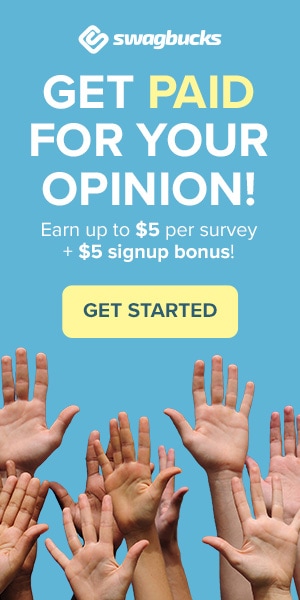 To make things even better you can download the Swagbucks app to earn on the go. Never let a spare moment go to waste and build those rewards!
29. ZoomBucks
ZoomBucks connects brands with people that are willing to provide their honest opinion. These brands are willing to pay for your opinion as it helps them improve their product or service.
ZoomBucks Review - Taking A Survey
Tap twice to load then open Video...
Once you've joined and created your profile you can start answering surveys. To earn more you can also watch videos and complete carefully selected offers.
To claim your rewards, you can take cash to your PayPal, a gift card, or even crypto!
30. InboxDollars
InboxDollars gives you the chance to earn cash or gift cards simply by completing easy online tasks.
Earn rewards by completing surveys, signup offers, and playing games. You can also earn cashback simply by shopping online at participating retailers.
Signup at InboxDollars now for a $5 bonus!
31. Rent Out Spare Room
If you have a spare room, then you could be sitting on a gold mine! Especially if you live in a popular area.
Airbnb makes it super easy to make money from your spare room. The Airbnb platform lets you easily list your spare room for rent. Insurance is included and you can check reviews of guests before accepting the booking.
The average Airbnb host makes over $900 a month. Think of how great that extra cash would be!
How To Make Money Urgently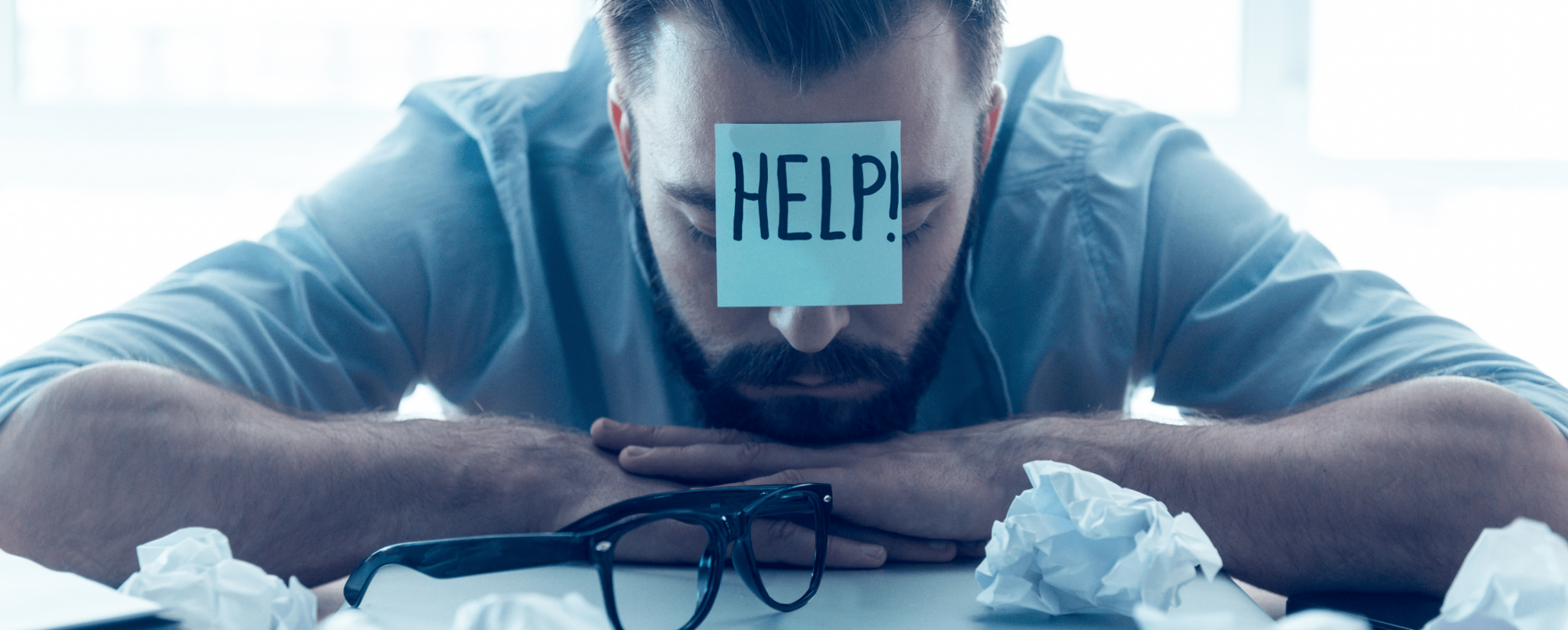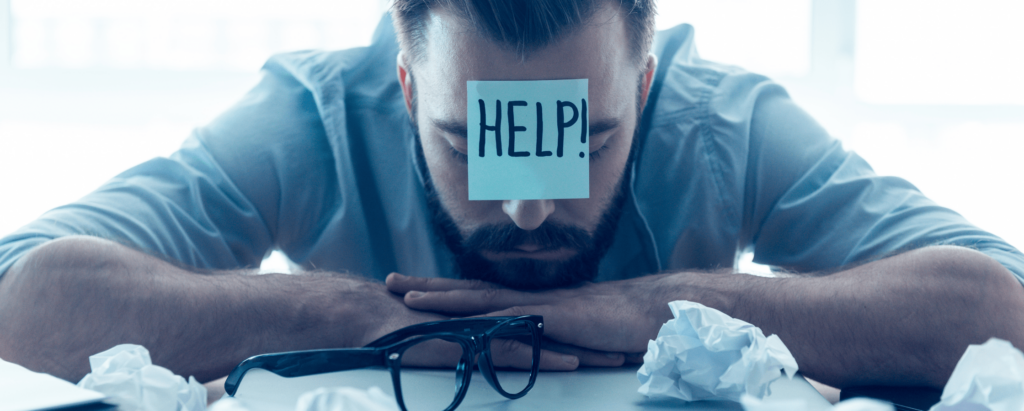 If you need money desperately the following methods are fast ways to get cash. To make the most money try them all!
When people pay with a card, they spend on average about 50 percent more than when they pay with cash.
32. Sell Your Old Clothes
Every so often it's worthwhile clearing out your closet. No doubt you will find clothes buried in there that you no longer wear. Provided the clothes are in good condition you could sell them to get some extra cash.
Thredup gives you a way to easily make money from your old clothes. Start by sending your unwanted clothes to Thredup – they provide the shipping label so no charge to you!
Once the clothes have sold you can then cash out! Easy!
33. Flip At The Flea Market
Making money buying and selling goods is nothing new. However, thanks to the internet it's never been easier and more lucrative to flip products.
The goal is to scour flea markets, garage sales, and online selling groups to find products that are cheap but could be resold for a profit. Once you get the hang of it you could easily make thousands of dollars a year.
Check out Flea Market Flipper to learn all you need to know about profiting from the art of buying and selling used items.
34. Sell Your Old Tech
If you are anything like me, you probably have a cupboard full of old tech that you haven't looked at in years. It sits there gathering dust and you always think that you may need it again one day. The truth is we are just holding on to that feeling of nostalgia!
It's time to let the old stuff go and get some desperately needed cash instead!
Decluttr makes it easy to get cash for your old tech. You can even sell your unwanted books, DVDs, and CDs.
The process is easy – start by getting an instant valuation. If you are happy with the valuation send your goods to Declutter, they will provide the shipping label so there is no cost to you!
Once Decluttr has received your items you will get paid the next day by direct deposit or PayPal. It's that easy!
35. Reduce Your Monthly Bills
A great way to get more money is by reducing your bills. Any money you don't have to spend on bills could be used for other things. Add it to savings, pay off debt faster, or buy yourself a well-deserved treat!
Using a proven service like TrueBill can be an excellent way to reduce your bills. This is because they do the hard work for you!
Once you've signed up and provided your account details the Truebill team will get to work to save you money. You can expect bills to be reduced, unwanted subscriptions canceled, and help to reach your savings target.
36. Play Games And Get Paid
Getting paid to play games sounds too good to be true, doesn't it! Mistplay offers exactly that opportunity!
Download the Mistplay app on the Play Store to start earning. You can choose to play from a choice of over 65,000 games which; means you should never get bored!
The more you play the more you earn. You can also earn extra rewards when you make in-game purchases.
Recommended: Mistplay Review: Worth It?
37. Write Music Reviews
If you enjoy listening to new music and are willing to give your opinion about it, then you could earn some cash by joining SlicethePie.
Give your feedback on a range of music to earn rewards for every review. Additional rewards can be earned for reviewing clothing and other products.
All payments are deposited into your PayPal account once you've earned at least $10. It's free to join so why not give it a go and find some new music to support at the same time!
38. Get Free Stock
Would you like some free stocks? Of course, you would!
Head over to WeBull now to set up your brokerage account and claim your free stocks. You could receive stocks in Facebook, Google, Starbucks, or other global brands.
WeBull provides lots of innovative tools on their brokerage app that help you research the market, make trades, and more. Have a look now but remember investing does carry risk. Make sure not to invest without doing your due diligence first.
39. Get Paid To Be An Online Friend
Many people find it hard to make friends for a variety of reasons. They may be shy, busy at work, or not able to leave the house due to a disability.
The beauty of the internet is that people can be connected anywhere across the globe. You can use this to your advantage and earn cash by becoming someone's virtual friend.
Start by reading my guide How To Get Paid To Be An Online Friend. Learn how to be an online friend, how to stay safe, and where to find paying opportunities as a virtual friend.
Who knows, if you get on well, then you could make a friend for life!
40. Sell Feet Pics
Selling feet pics can provide a decent income. There are also lots of accessible ways to sell pictures of your feet. Use social media sites like Instagram, Twitter, or Facebook to sell them.
Search online for niche sites that specialize in selling feet pics. You could contact modeling agencies that require foot models or sell your feet pics to stock photo sites.
There are lots of potential revenue options to monetize your feet pics (Not all of them are dirty!). Sell them wherever you are comfortable and make that extra cash.
41. Donate Plasma
Donating plasma is a legit way to earn some extra cash. Some donation centers pay as much as $50 a donation, which is amazing.
You can donate twice every seven days. Doing some quick math means you could make $400 a month just by donating plasma!
Have a look for donation centers in your area to see what you could make.
How To Prevent Needing Money Desperately
You can't control everything in life and unexpected things happen all the time. However, there are some simple steps you can take to protect yourself from needing money desperately.
The first thing you should do is get your spending under control. Cut out unnecessary spending, work on reducing your expenses, and have a budget that you stick to (more on that in a moment).
Building an emergency fund is also a vital step to avoiding needing money desperately. Ideally, try to save enough money to cover 3-6 months' worth of expenses.
You may not have a lot of extra money to save right now but adding a few dollars here and there soon adds up. In an emergency, any amount of money you have saved will be helpful!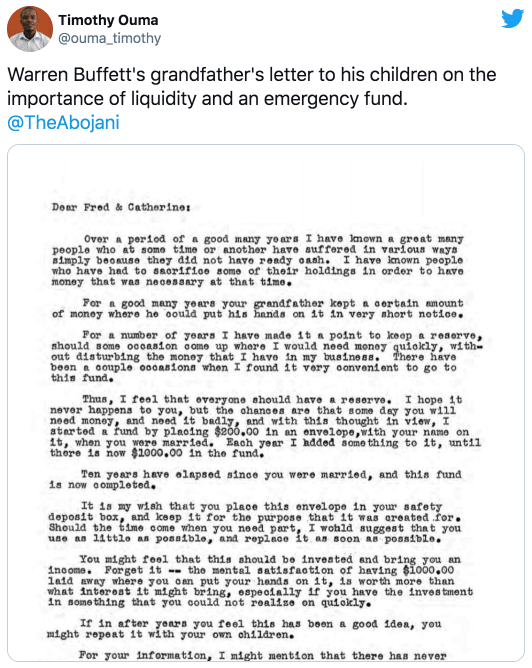 Another key step is to work on paying off debts as fast as you can. Think of a strategy to tackle them that works for you – get advice from some of the organizations listed above and get those debts paid off!
Unsure how to start – search for the avalanche or snowball methods for paying off debts.
The less money you have going towards debt means you have more money to use for living expenses. You could build savings quicker, start investing, or have enough money to enjoy yourself without worrying! All these things are doable if you have a plan.
If you are low-income these changes won't be easy. It may even feel impossible. I promise you if you take the time and effort to implement these changes that you will reap the rewards. It will also mean you have less chance of needing money desperately in the future!
Maintain A Budget
I briefly mentioned the need for a budget in the last section. Honestly, having a budget is essential to achieving financial freedom.
You must start by listing every single expense down to the exact cent. Once you get a holistic view of where your money is going it's much easier to plan how to spend less of it and save more!
Negotiate your bills, cancel subscriptions, switch to cheaper brands, and eat cheaper food to save more money. All these changes can make your budget look much prettier!
It's not enough to just make a budget. You must maintain it as well. Anyone could write down their expenses, then never look at the budget again.
Don't do that – keep it in the forefront of your mind by looking at your budget every week. Tally up your expenses and receipts to make sure they match. Don't let frivolous spending spiral out of control!
Beautiful

165 Page Budget Planner

Printable
Do you feel overwhelmed when it comes to organizing your finances? With this incredible 165 Page Budget Planner Printable you can take back control of your money, keep on top of your budget and totally rock your finances; stress-free!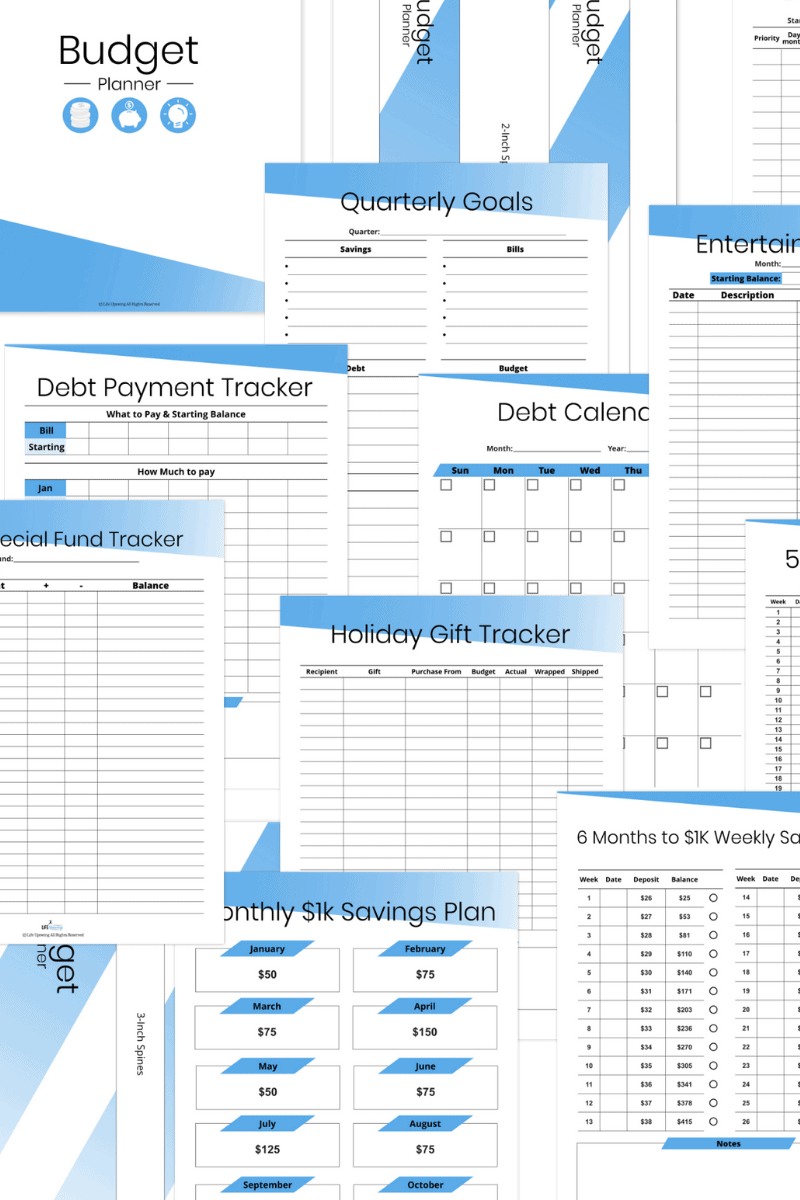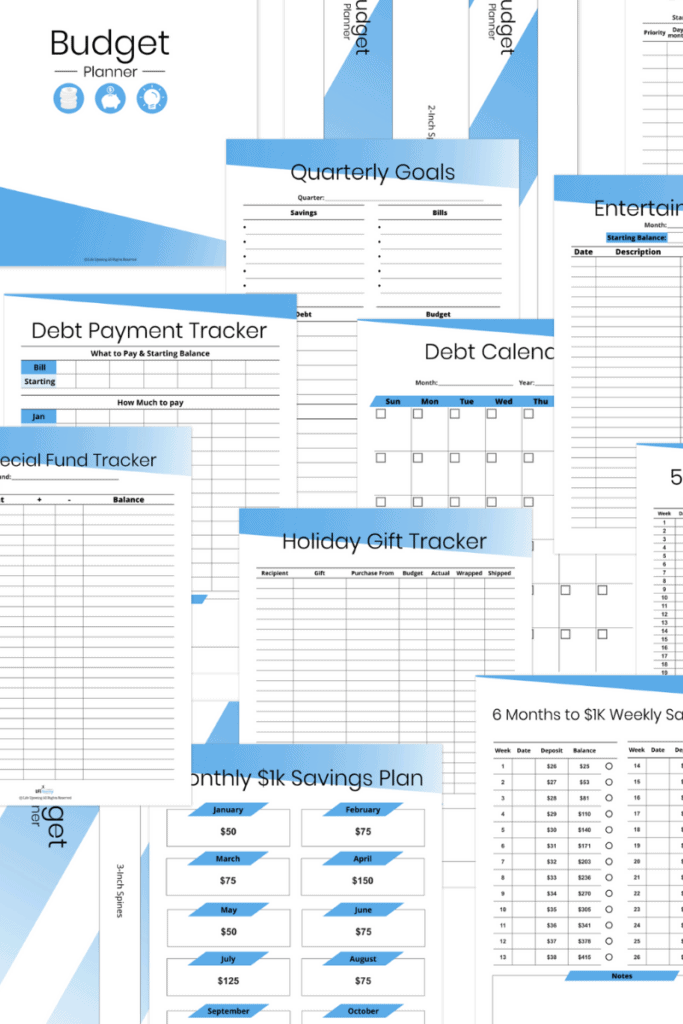 By regularly checking your budget and being mindful of where your money is going it's much easier to spend less. Money saved on spending can be added to your emergency fund, used to pay off debts quicker, or to start investing!
Please note I'm not saying you should never spend anything. God knows life can be hard and it's much harder if you can't have some pleasures. The goal is to make sure that spending on fun stuff doesn't become problematic!
Start A Side Hustle For Extra Income
One of the best things you can do is start a side hustle. A side hustle means you can earn extra money in addition to anything you earn normally.
Choose from thousands of opportunities either online or offline. I've touched on a few you could do in this article. Blogging, selling on Etsy, and working as a delivery driver are all excellent opportunities.
Other ideas include freelance writing, graphic design, and eBay flipping.
Have a think about your skills, the time you have available, and search online for suitable ideas. That extra income every month could be vital in avoiding sliding into a desperate financial situation.
Even an extra $150-$200 a month can be the difference between skipping meals and having a full belly.
Don't delay – get started now to make sure you have that money rolling in when you need it!
Do you want to make some

REAL MONEY

?
If you want to pocket commissions and make money while you sleep, then you can with this breakthrough software.

Using the incredible "Sleep-Sales Technology" you could have everything up & running BEFORE you go to bed tonight.

Need Money Desperately Summary
When you need money desperately you may feel alone, scared, or overwhelmed.
Did you know in 2020 that 64% of Americans felt stressed about money? Sometimes it's reassuring to know that you are not the only one!
All the ways to get money listed in this guide are legitimate, practical, and implementable. You may not be able to do all of them or some you may not qualify for, but one thing is for sure; if you do nothing your situation will never improve.
Please act now by getting the money you need to survive. Once you've taken that first step, keep going and start your journey to financial freedom.
Whatever your long-term goals may be – owning a home, traveling, or retiring early are all possible if you start the hard work now.
You got this!
FAQs
I need money urgently, where should I start?
It all depends on how much you need and when you need the money. If you need money right now, then look for options that let you get cash instantly. This might involve pawning your possessions, borrowing from family, or finding a job that pays immediately (such as a Postmates delivery driver).
However, if you need money desperately and you have some time, then other options might be better. Rent a room, selling on Etsy, or starting your own dog bakery could all be better ways of getting extra money when you have time to wait.
Ideally, borrowing money should always be a last resort as you want to avoid getting into more debt. I appreciate that sometimes it's unavoidable and you must borrow to cover your needs. In these instances, try to find the cheapest way possible of borrowing.
What should I do when I desperately need money?
Start by using as many of the methods listed above to get the cash you need.
Next, be honest with yourself about why you're in this situation. It may not be your own fault – whatever the reason you need to work on fixing it, so you are never in this situation again.
Create and maintain a detailed budget to keep on top of your finances. Set some goals so you know what you are working for. Don't forget to treat yourself (occasionally!) as this makes it easier to stay on track.
Ultimately, try not to be too hard on yourself. Most people have financial struggles from time to time. What's important is that you learn from the experience and work hard not to end up back there again!
Need Money Desperately