Disclosure: This post may contain affiliate links. If you click on a link I may make a small commission at no extra cost to you. You can read the full disclosure here.
Last Updated on October 23, 2022 by Chris Panteli
Airbnb Tools For Hosts
There are hundreds of Airbnb tools available to help manage your properties. Many property managers and Airbnb hosts are overwhelmed with the choices and don't know which tools to invest in.
Without automation tools, you'll waste valuable time doing mundane tasks manually, and it will be challenging to grow your rental business.
But it's also essential to get the right tools to maximize your revenue and streamline your processes.
If you're unsure which Airbnb tools and systems are right for you, this post will show you the seven key areas of your business you need to automate and the best Airbnb tools for hosts.
Why you should automate your rental property management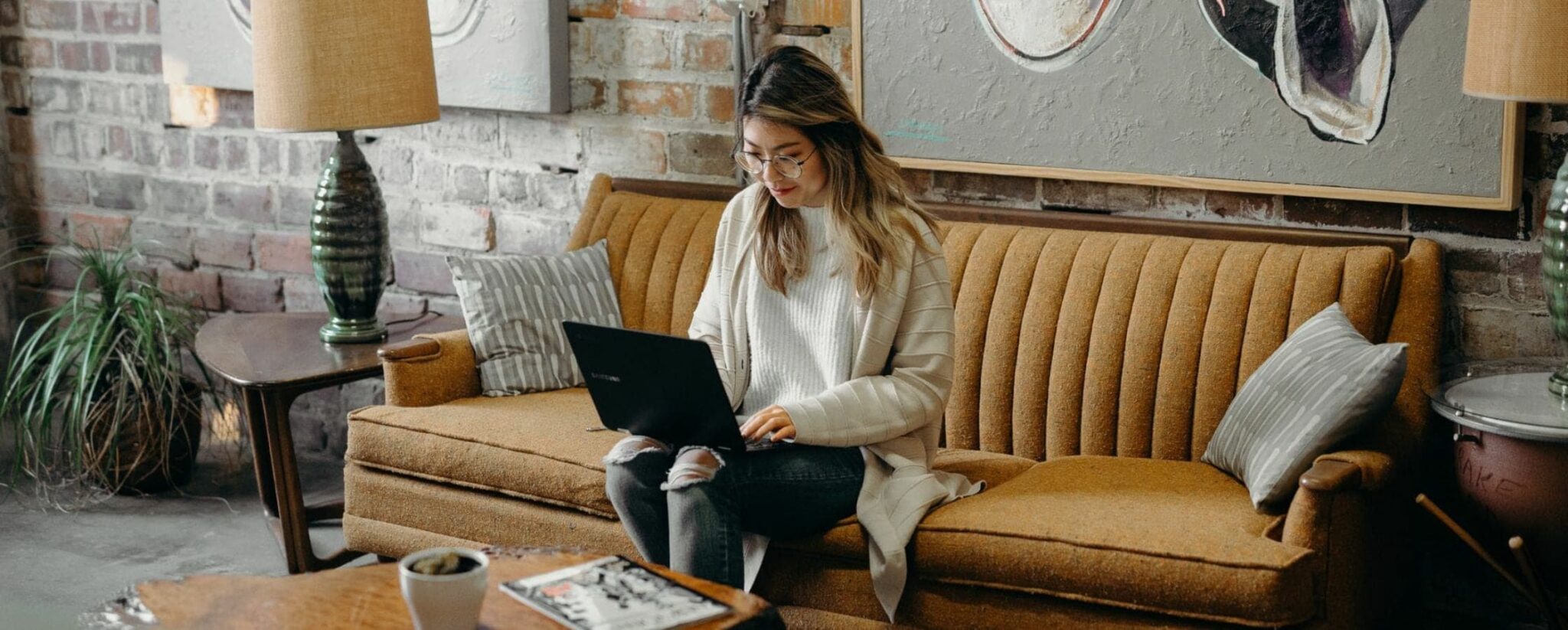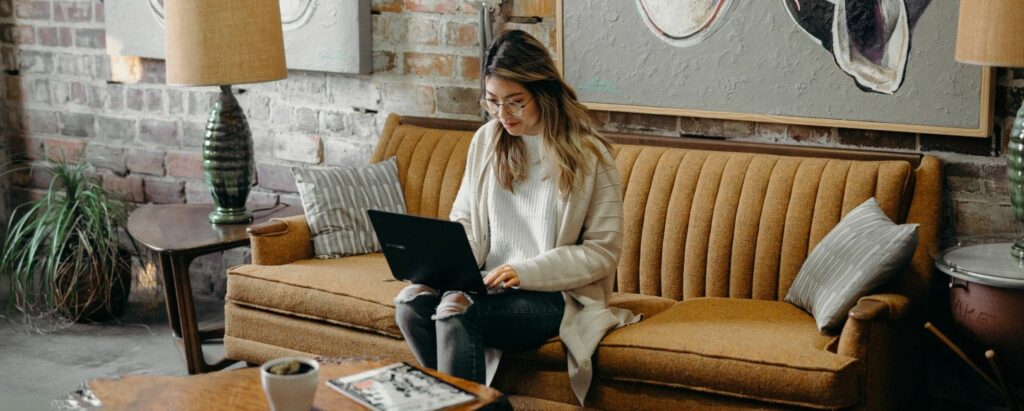 Many Airbnb hosts are put off by the upfront costs of automation tools and apps and so do everything manually to save money. But automating your rental property has some priceless benefits.
Save Time
You will spend hours on the repetitive tasks it takes to run an Airbnb, and your time is money. But freeing up time spent messaging, checking in, marketing, and pricing, you'll have more time to focus on your guest experience and look into other investment opportunities to grow your portfolio.
And it's not just you that saves valuable time; your guests will save time checking in, getting replies to questions, and learning about your Airbnb. Guests will have a more streamlined experience, which means better reviews.
Minimize Mistakes
There is a huge risk of human error when managing an Airbnb. One of the big ones is pricing. Without an automated pricing tool, you're more likely to miss out on higher nightly rates, meaning you're not maximizing your profits.
There's also room for error in the check-in process, guest messaging, and managing multiple properties. The more you can automate, the less room there is for error.
Enhance the Guest Experience
Airbnb guests are looking for convenience, and an automated process gives them a speedier check-in and enhanced experience at your vacation rental.
For example, if you install a smart lock and have automatic check-in, guests don't have to wait for you to show up to let them in. Or if you have a guestbook that they automatically receive when they book, they'll have all the information they need at their fingertips.
The better the experience you can give guests, the better the reviews they will leave. Better reviews mean more bookings, helping boost the revenue of your rental property.
Increase ROI
Some automation tools help you save on costs. For example, automated marketing and SEO can save you hundreds on ads and marketing companies. Other tools will help you boost revenue; like a smart pricing tool.
In both cases, you'll be able to increase your ROI, which will offset the price you pay upfront for your new automation tools.
The Best Airbnb Tools For Hosts
There are tons of Airbnb professional hosting tools on the market, and it can be a little overwhelming trying to figure out which ones are worth it. Overall, there are seven key areas you'll need to automate to better manage your vacation rental property.
Airbnb Market Research
As an Airbnb host or manager, you might list your properties on Airbnb and expect the bookings to roll in. But in such a crowded market, you need to put much more effort into marketing.
To grow your business and stay ahead of your local competition, you'll need to stay ahead of the latest industry trends and research.
Luckily, there are tools that make this much easier. Whether you want to research new investment opportunities or figure out what other Airbnbs are charging in your area, Airbnb market research tools are a must.
Some of the most popular market research tools include:
AirDNA
AllTheRooms
Transparent
We recommend: AirDNA
AirDNA is a data analytics tool that gives you data on Airbnb rentals in specific areas. You can use it to see what your competitors are charging, their occupancy rates, and seasonal trends.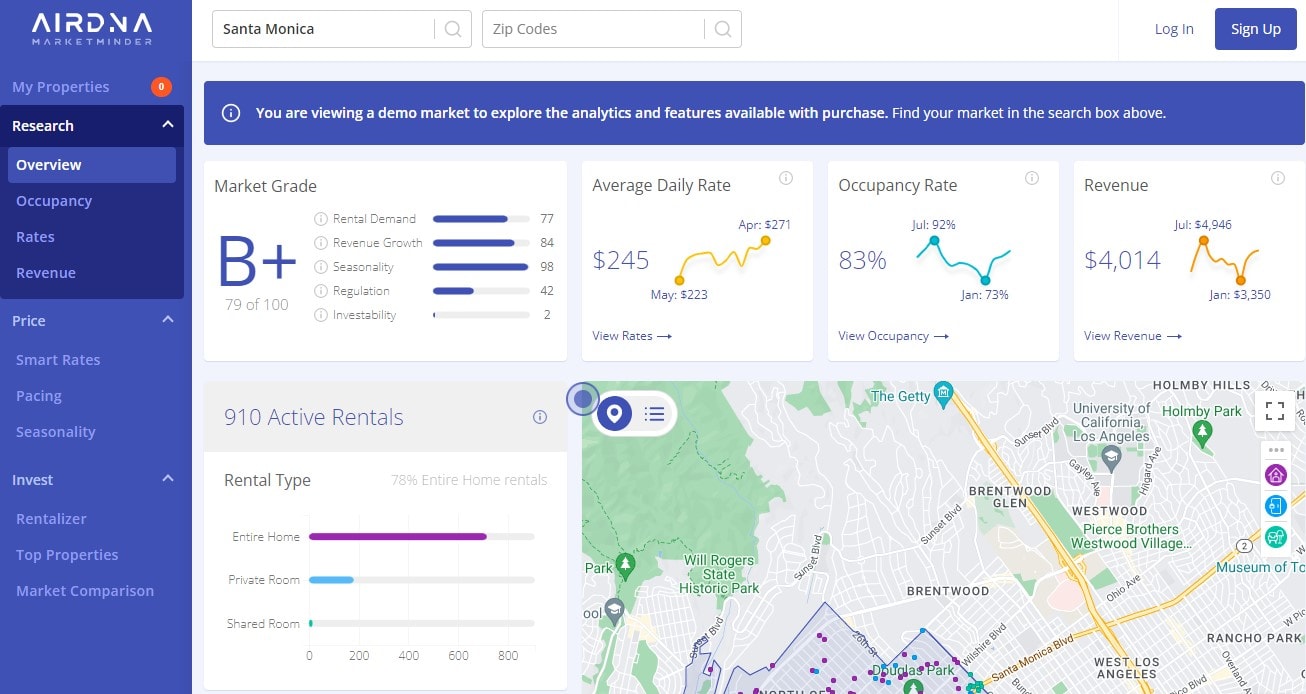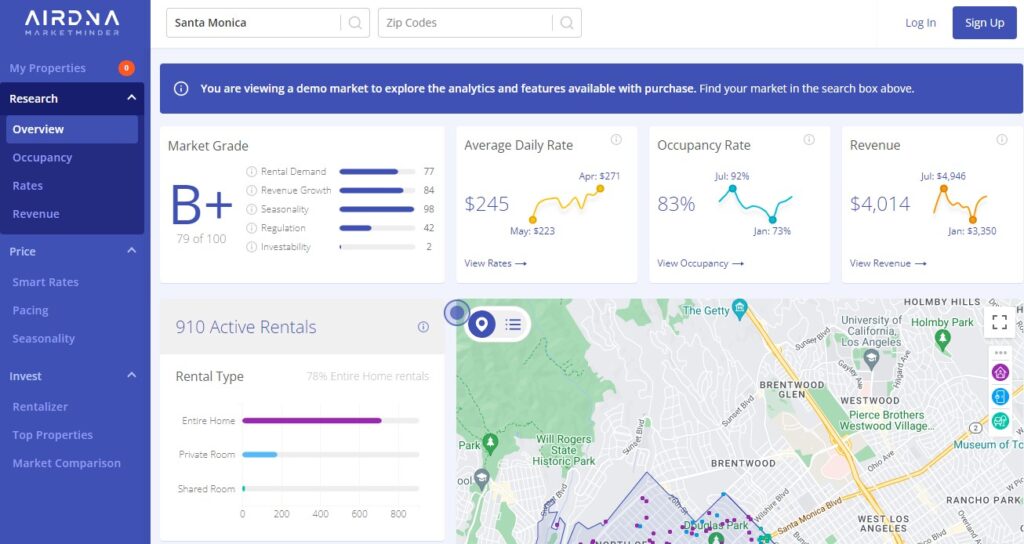 Check out our full review on AirDNA to see if this is the right host tool for you.
Dynamic Pricing
If you don't use a dynamic pricing tool, you probably have a set rate for your Airbnb that doesn't change. However, automated pricing apps allow you to set the very best nightly rate for your rental based on seasonality, events, demand, and more.
All major hotels change their nightly rates based on the time of year and market fluctuations because it's the best way to maximize occupancy. Having a dynamic pricing tool does this for you and takes the guesswork out of pricing.
There are a few smart pricing tools on the market, including:
Wheelhouse
PriceLabs
Beyond Pricing
We recommend: PriceLabs
PriceLabs is a user-friendly host tool that automatically sets your pricing. You get total control over the minimum and maximum price sets, but it uses key market data and trends to make sure you're getting the best price for your rental year-round.
To see if PriceLabs is worth the investment, check out our full review here.
Automated Messaging
Once your occupancy starts going up, you'll begin dealing with a lot more messages from potential guests and current ones.
Sending important information to guests and responding to inquiries manually takes up a lot of unnecessary time and gets tedious. By using automated messaging, guests get replies faster, and you'll save time responding.
For example, you can set up automated messages to go out to guests who book with important information about check-in times, parking, etc.
You can also save templates to use when you get similar inquiries from potential guests looking for more information about your rental.
You can set up automated messaging directly in your Airbnb account, but there are some great management tools that include automated messaging as standard, including:
iGMS
Lynx
Host Tools
Touch Stay
We Recommend: Host Tools
Host Tools has tons of messaging templates you can save and customize to your Airbnb listing. This makes responding to potential guest inquiries so much easier and can be automated, so messages go out automatically.
It also has some other features that make it an all-in-one platform, including dynamic pricing and calendar synchronization.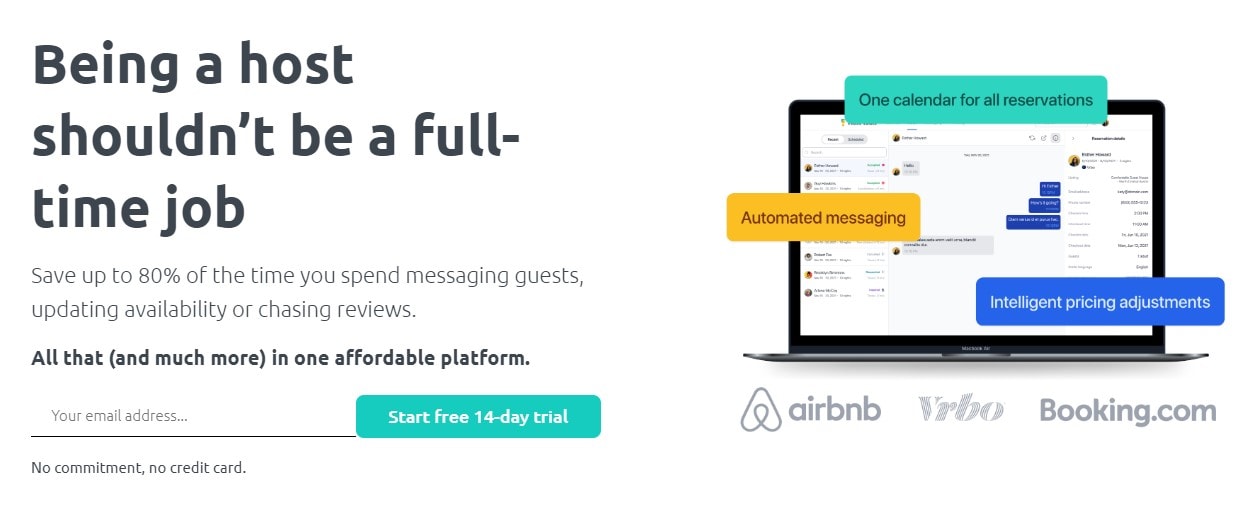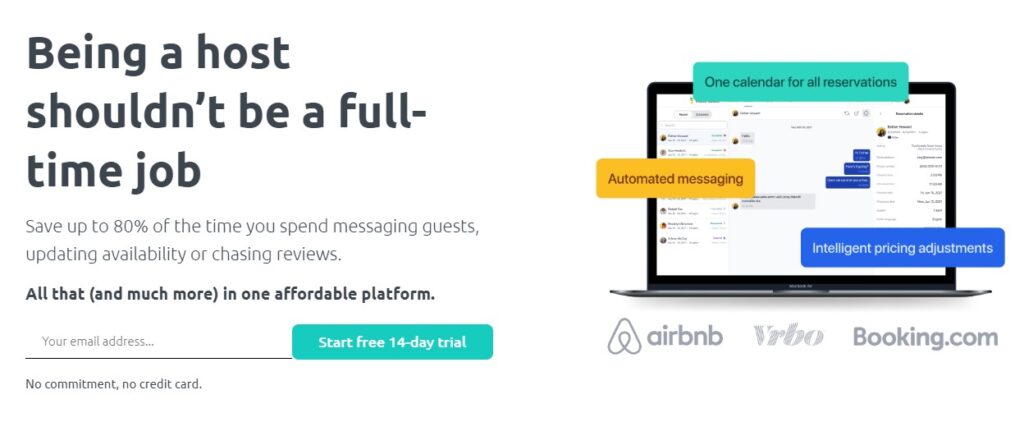 Check out our full review of Host Tools for pricing, a full breakdown of features, and more.
Online Guestbooks
Guestbooks are a great Airbnb tool for sharing important information with guests. You can include your house rules, WiFi information, appliance tips, and local attractions.
Many hosts include a physical guestbook in their property, but these tend to get ignored. Plus, guests don't have access to the information prior to checking in.
Only guest books allow guests to get familiar with your property and the local area before getting to the property. You'll get fewer questions and guests will love the effort you've put into giving them all the information they need.
It's incredibly easy to set up an online guidebook for your guests that you can send automatically after each booking. Some of the top tools for creating one include:
Touch Stay
Hostfully
YourWelcome
We recommend: Touch Stay
Touch Stay is an easy tool for creating a stunning online guestbook to send to guests. You can include check-in information, local attractions, house rules, and much more. Touch Stay has some great templates, so you don't have to be a designer to make your guestbook look fantastic, and it has different categories to make sure all your important information is included.
If you want to make your own guidebook for your Airbnb, head to our full Touch Stay review to get started.
Airbnb Management Software
If you have your short-term rental property listed on multiple booking sites, you need the best Airbnb management software. This gives you a centralized location to control your listing across multiple platforms so you can synchronize calendars, pricing, guestbooks, and more.
Most channel managers come with a range of features, so you don't need multiple apps to run your Airbnb. The difference comes in the pricing and functionality. Some of the more expensive management systems are truly all-in-one solutions for pricing, bookings, messaging, calendar management, and more.
Although these can sometimes be a little expensive for hosts with a single Airbnb listing, management software is a great option for Airbnb property managers who manage several listings across multiple platforms.
Some of the top management tools include:
We recommend: Your Porter (now Guesty For Hosts)
Your Porter has recently been acquired by Guesty and is now Guesty for Hosts. Your Porter is an all-in-one vacation rental management software platform that includes a channel manager, website builder, automated messaging, and marketing.
To find out more about Your Porter, head to our full review, where we break down the pricing, features, and who this mobile app is for.
Tools For Airbnb SEO
The Airbnb platform is just a big search engine, just like Google. Potential guests use keywords and filters to find Airbnbs in the right area with the amenities they want.
In order for your listing to rank on page one, you need to perfect your on-page SEO (search engine optimization). Airbnb has an algorithm that decides which listings to rank and the criteria it uses are always changing.
Although we don't know exactly what criteria the platform uses, there are tools that can help drastically improve your SEO and help you show up in more searches.
Some of the best SEO tools to research for your listing include:
RankBreeze
AirDNA
AllTheRooms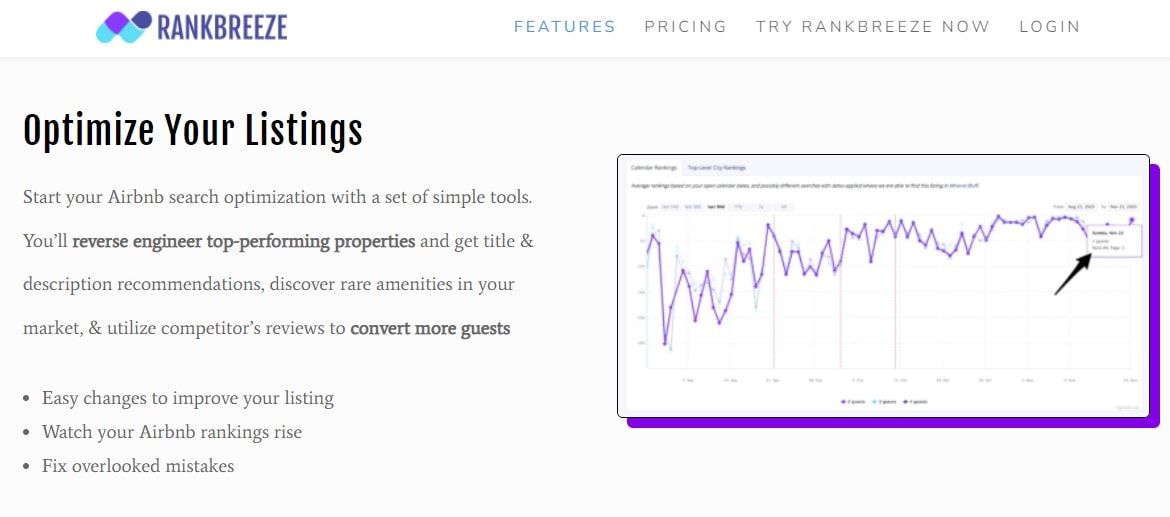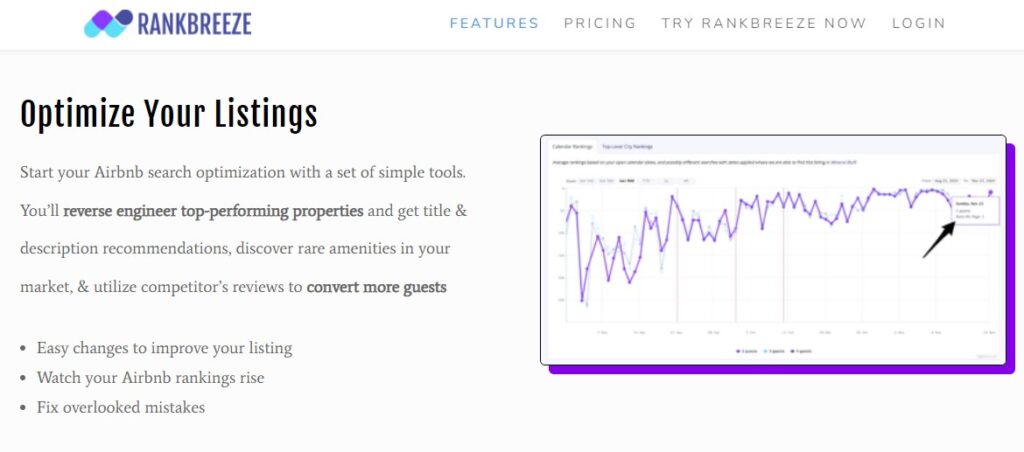 Key Exchange and Security
More and more Airbnb's are switching to smart locks that allow guests to check in automatically and open their vacation property without a physical key.
Having a smart lock means you don't have to be present to check guests in, and you don't have to worry about keys getting lost or stolen. You can also change the passcode between guests and give your cleaning team their own code, so you know exactly who has been on your property and when.
If you haven't upgraded to a smart lock yet, this should be at the top of your improvement list, and your guests will thank you for it. Here are some of the top locks on the market:
Operto
Yale Assure
Yale nextTouch
August Smart Lock
Which Airbnb tools and services are right for me?
We covered a lot of Airbnb tools for hosts in this guide, but for many, it's not in the budget to use them all. If you're just starting out with your Airbnb and you're wondering which professional tools and services are right for you, start out with these to get the best return:
Once you have these in place, you can start to build up your tech stack and automate more areas of your Airbnb rental business.
Thinking About Becoming a Property Manager?
Running a vacation rental business is a lucrative way to make money, as long as you have the tools in place to automate processes and enhance the Airbnb experience.
But these tools are even more important for Airbnb property managers. Without dedicated tools in place to manage multiple listings across different platforms, you'll waste countless hours and make mistakes that cost property owners money.
If you're thinking about becoming an Airbnb property manager but you're not sure where to start, head to our full guide, where we show you how to make money as a dedicated Airbnb property manager.
Airbnb Tools For Hosts