Disclosure: This post may contain affiliate links. If you click on a link I may make a small commission at no extra cost to you. You can read the full disclosure here.
Last Updated on November 26, 2022 by Chris Panteli
Optimize Airbnb Listing
No matter what you sell, the aim of the game is to get your product to the top of Google searches. That's how potential customers find you and how you make more sales.
It's the same concept for Airbnb. You won't get bookings if you're not showing up at the top of guest searches.
But with over a million listings on Airbnb, it can seem like an impossible task to get your Airbnb listing to the top of search results.
Fortunately, with a little time and some Airbnb SEO expertise, you can easily boost your rankings on Airbnb, show up in more searches, and get more bookings.
In this post, we'll show you how to optimize your Airbnb listing SEO and some common mistakes to avoid that will hurt your rankings.
Does your vacation rental property have all the essentials every Airbnb should have? Check out our ultimate guide on setting up your Airbnb for success to find out.
What is Airbnb SEO?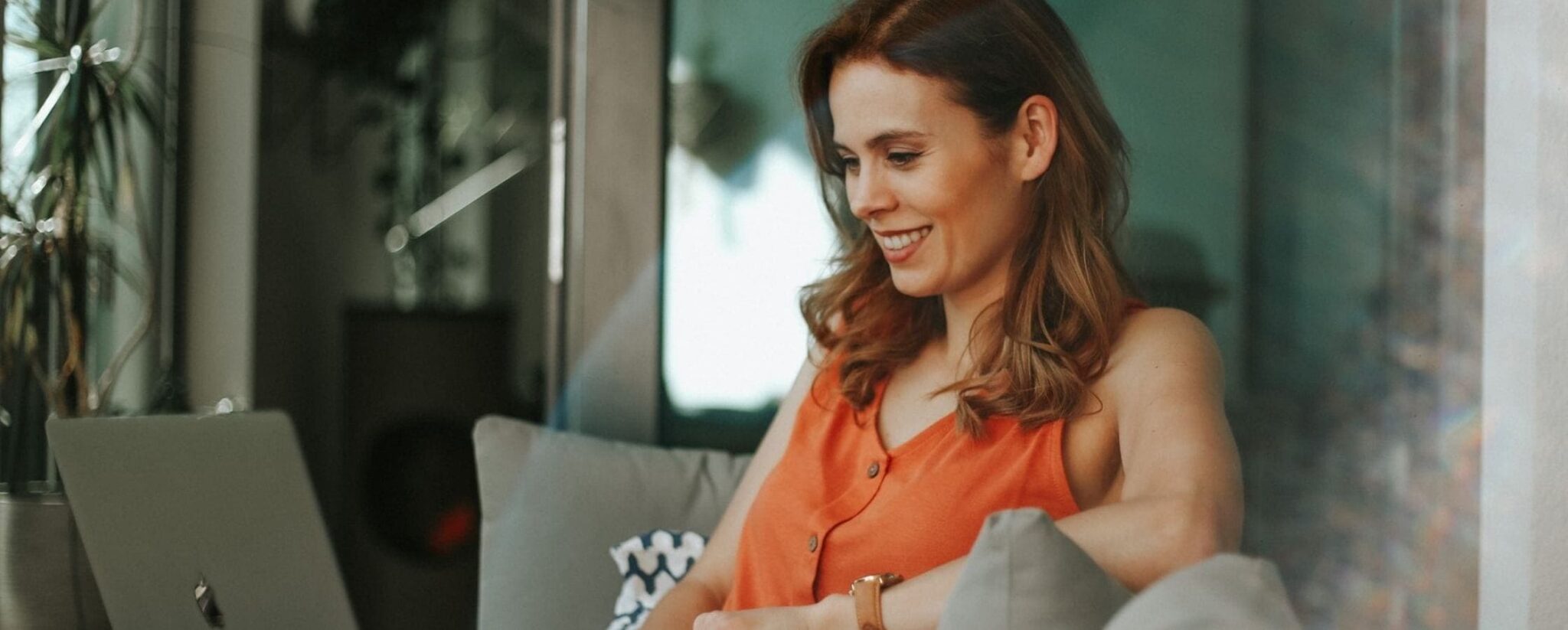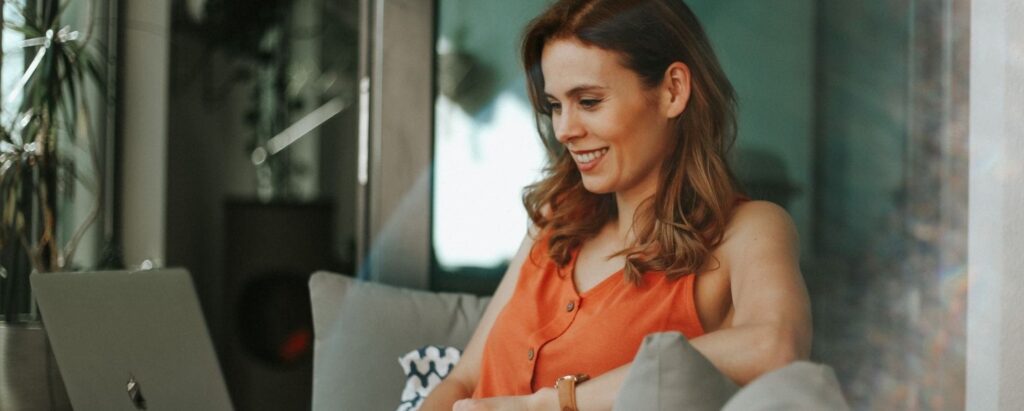 Airbnb SEO (search engine optimization) works just like Google SEO – it helps you rank higher in Airbnb search results.
Airbnb has a dedicated search algorithm that takes into account over 100 factors when deciding which listings to show on page one of a guest search. By working on your SEO, you can satisfy more criteria and show up in more searches.
A lot of Airbnb's search ranking factors are public knowledge, but most are kept under wraps.
Although we can't be sure exactly how to get your Airbnb listing to the top of searches, there are some factors we know affect your success, which is what we'll look at later in the post.
Why Try Airbnb SEO?
The simple answer is to get more bookings.
No matter how amazing your Airbnb, you won't get bookings if you don't show up in potential guest searches.
By improving your Airbnb SEO, your listing will show up in more, relevant searches, meaning you're more likely to get bookings. Once your schedule starts filling up, you can raise your nightly rate and boost your revenue.
A lot of factors surrounding your Airbnb are out of your control, such as your location, Airbnb property size, and local amenities. But you can make sure you're showing up in as many searches as possible by continually reviewing and tweaking your Airbnb listing optimization.
Tips to Optimize Your Airbnb Listing
Here are some tried and tested hacks you can use to optimize your Airbnb listing and get more clicks.
Reply to guests promptly
Airbnb has publicly stated that this is the first thing the platform takes into account when prioritizing listings. Your response rate and response time heavily influence your rankings, so make sure you are responding to every potential guest inquiry within 24 hours.
The quicker you are at replying, the more Airbnb perceives you as a responsive Airbnb host and will reward that with better rankings.
The best way to have a fast response time is to download the Airbnb app on your phone and save your replies to use as templates.
Regularly update your calendar
Updating your Airbnb calendar regularly shows Airbnb that you are an active host, and so they boost your rankings. It also makes sure your availability is accurate so you don't miss a booking opportunity.
Every week, update your Airbnb calendar to show you are an active Airbnb host and keep an eye on your bookings.
Get more five-star reviews
This is another factor that Airbnb says affects rankings. The more five-star reviews you have, the better your reputation. Airbnb likes to promote listings with a lot of good reviews because guests are more likely to have a good experience with those hosts.
Remember, your property listing is a reflection of the platform, so Airbnb is going to promote listings with great reviews.
If you don't have any reviews yet, focus on giving your guests a great experience and then sending them a message after their stay asking them to leave you a review to help you grow your business.
Use Instant Book
Instant book is a feature on Airbnb that lets guests book immediately without waiting for host approval. It's a feature that Airbnb likes to promote, so you'll get a boost in the search ranking if you offer this.


If you do a search on Airbnb, you'll usually find the top rankings all have the instant book feature enabled. In fact, guests can filter their search to only show properties that have the instant booking feature.
You can still require guests to upload their ID or have recommendations from other hosts when using the instant booking feature if you're worried about who will be staying in your Airbnb property.
Avoid rejections and cancellations
Try to avoid rejections entirely. The Airbnb algorithm looks at how many requests you get, how many rejections you give, and then compares this ratio to other hosts. If you're rejecting more guests than other hosts, you'll appear lower down in the rankings.
Although you don't have as much control over cancellations, you can avoid them somewhat by making sure your calendar is always up to date.
Fill in and update your Airbnb profile
Take some time to fill out every section of your Airbnb profile to boost your Airbnb SEO. Filled-in, up-to-date profiles attract more bookings and the keywords you include will help you rank for specific search terms.
It's also important to get your account verified, so do this as quickly as possible.
Once your profile is complete, update it regularly to stay active on the platform and continually improve your SEO.
Market on social media
A huge part of Airbnb SEO is your social media marketing. Having external links back to your property listing drives traffic to the site, which Airbnb will reward with boosted rankings.
Make sure you're promoting your listing on different social channels regularly to drive your own traffic as well as relying on organic searches from Airbnb.
Create a guidebook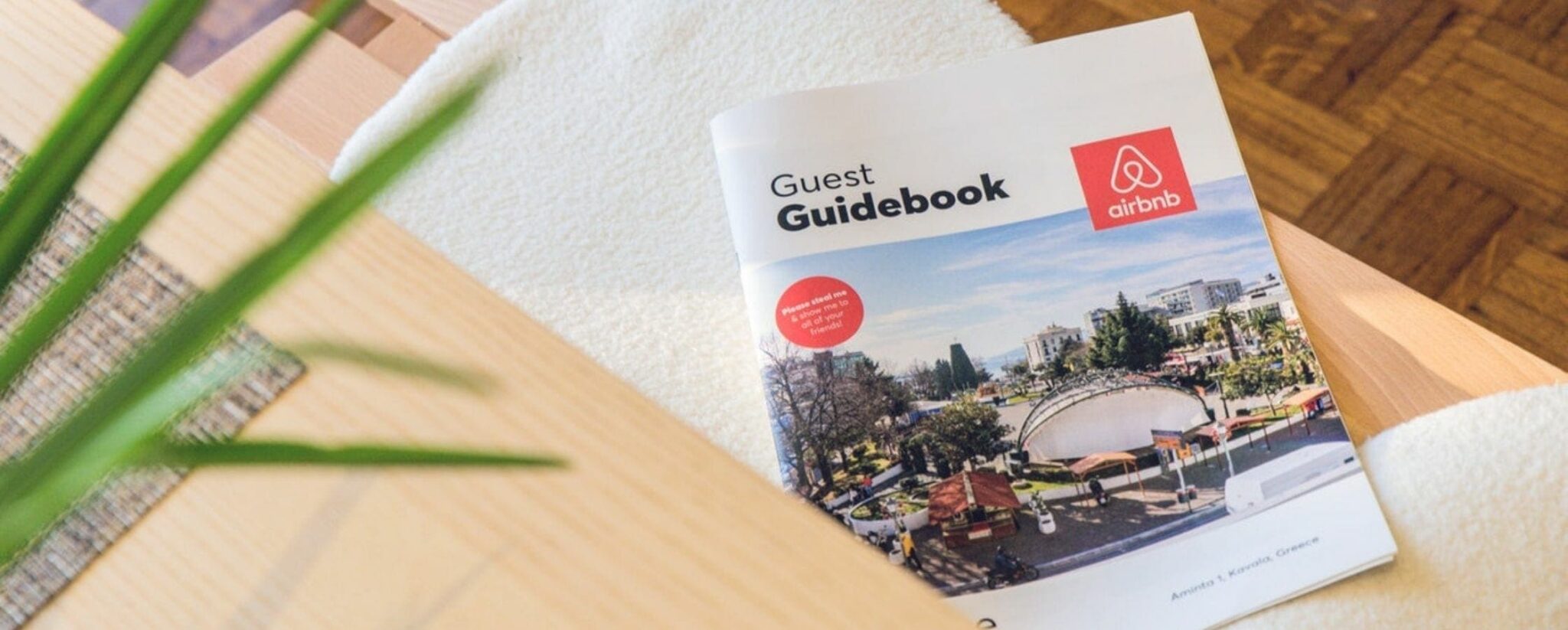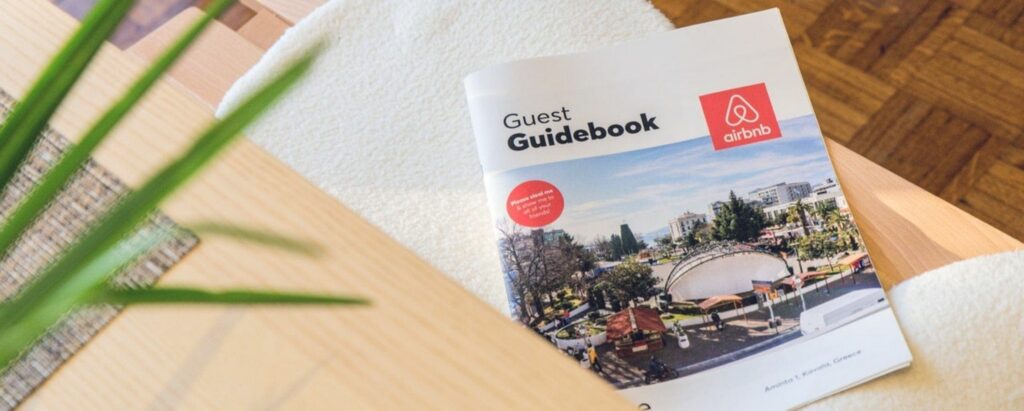 A guidebook is not only a useful tool for guests but is a great opportunity to boost your SEO with keywords and local attractions. Fill your guidebook with your recommendations for local restaurants, activities, and places to visit in your area.
When potential guests search for your area, this will help make sure you show up in the search.
Take professional photos
Professional photos of your property are a must-have. You're up against some stiff competition, so your photos need to be bright and high-quality to get attention.
Creating stunning listing images means more clicks, which the Airbnb algorithm will like. So if you can, invest in a photographer to come and take some great lifestyle shots of your listing.
Set competitive nightly rates
When you first start out and don't have reviews or ratings, you'll need to be very competitive on your price. This will help secure your first guests and get those all-important first reviews.
The Airbnb algorithm takes pricing into account when ranking listings, so it's important to have competitive pricing when you don't have other factors to compete with.
Once you have a steady occupancy rate and good reviews, you can think about upping your nightly rate and won't need to be so competitive with your pricing structure to continue to rank in searches.
Mistakes to Avoid When Optimizing an Airbnb Listing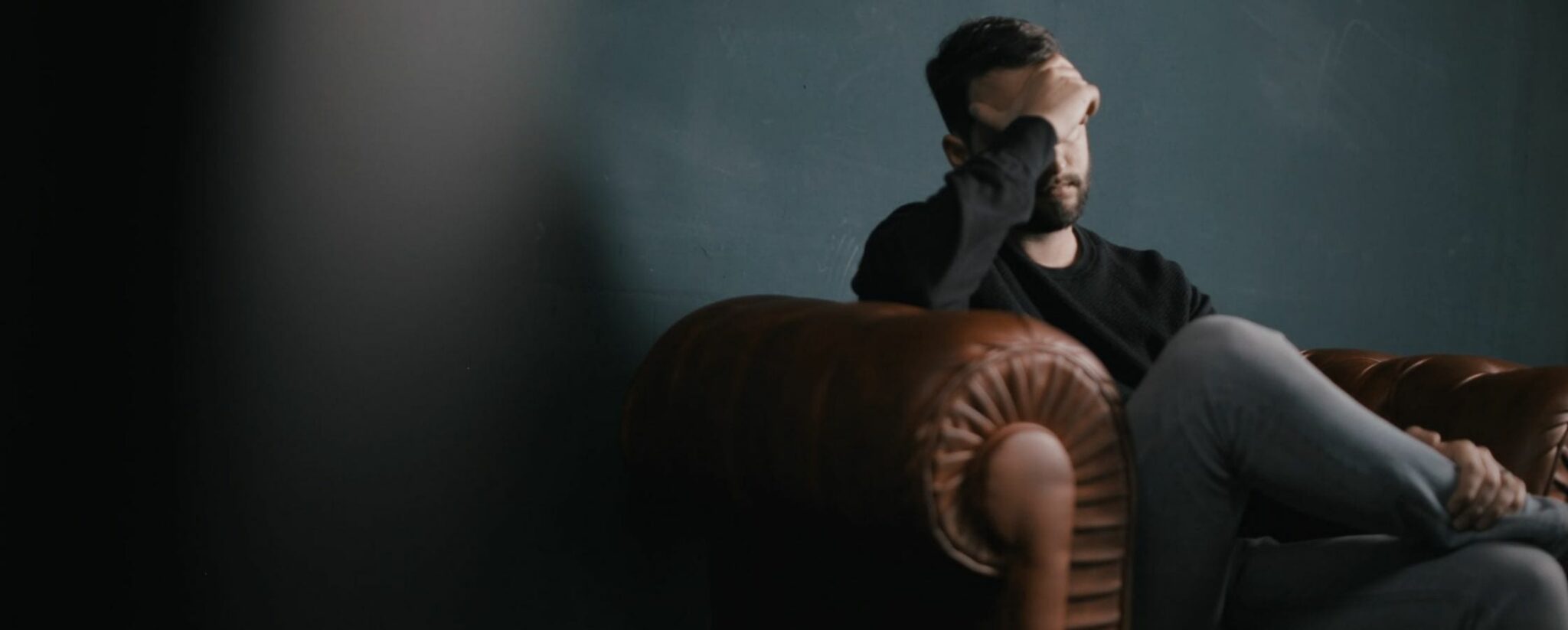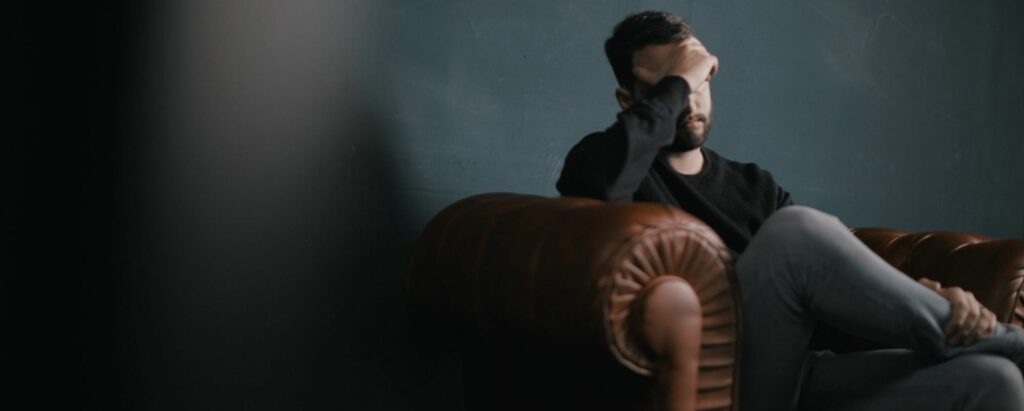 When you're working on Airbnb listing optimization, don't make these common mistakes that will hurt your progress.
Keyword stuffing
Years ago, stuffing as many keywords into a website as possible would make it rank for searches. Now, algorithms are much more intuitive and will see that tactic for what it is -spam.
Although you should add key terms to your listing (such as local area names, attractions, trends, etc.), make sure your listings are aimed at guests with good flow and readability.
Forgetting your guests
Guests will envision themselves in a holiday rental before booking, so you need to paint a picture of your property for them. This starts with optimizing your Airbnb title for your target audience.
Make sure to include who the property is for and what makes it unique:
Cozy cottage in the hills for romantic getaways
Modern, renovated home on the lake for large families
You can also optimize your Airbnb listing description by adding unique features and descriptive words to help your Airbnb guests envision staying with you:
52" flat-screen TV with X channels, perfect for kicking back with a cold one and watching the football. 
4-seat hot tub for relaxing and unwinding with a stunning view of the hills. 
Light a fire in your outdoor firepit and get cozy with the chunky blankets and smores kit provided. 
State-of-the-art smart locks for fast check-in and peace of mind you're safe and sound. 
Not including local amenities in your listing
Local amenities are essential for optimizing a listing, yet many hosts forget to add them in. Remember, your prospective guests probably won't know what area your Airbnb rental property is in, but they will know popular local attractions.
Make sure to add in the names of local beaches, hiking trails, and popular tourist spots to help your listing show up in searches such as:
Cottages near X beach
Apartments overlooking X
4-bed hour near X
Not staying up-to-date on guest trends
Guest priorities are always changing on Airbnb, so it's important to stay up to date with what is currently trending.
For example, just after the pandemic, searches for pet-friendly Airbnbs increased significantly. Other popular searches for long-term stays were WiFi and washer/dryers.
Make sure you stay on top of current trends so you can tweak your listings to highlight what Airbnb guests are searching for.
The Best Tools to Manage Your Airbnb
It might seem like a tedious task, but taking the time to optimize your Airbnb listing for SEO is a crucial step in getting more bookings.
The more you can do to improve your listing, the more searches you'll show up in, and the quicker you'll fill up your calendar.
It's tough implementing all of the steps we've talked about in this post though, especially without help. That's why we've found some of the best Airbnb tools to make your life as an Airbnb host much easier. Check it out here.
Optimize Airbnb Listing