Disclosure: This post may contain affiliate links. If you click on a link I may make a small commission at no extra cost to you. You can read the full disclosure here.
Last Updated on October 23, 2022 by Chris Panteli
Airbnb Arbitrage
Do you love the idea of becoming an Airbnb host but just can't afford to invest in a property to rent out?
Renting out a property and making money every month by being a host is the dream of many, but without a hefty investment to get started, it can seem out of reach.
In reality, it's totally possible to become a profitable, successful host on Airbnb without ever owning a vacation rental. And many people are already running successful Airbnb businesses by using Airbnb arbitrage.
But what is Airbnb rental arbitrage?
In this post, we'll cover everything you need to know about Airbnb rental arbitrage and show you how to become a successful Airbnb host with this business model.
Ever considered becoming an Airbnb property manager? Check out this guide on property management – a different business model that lets you make money using Airbnb without investing in your own property.
What is Airbnb Rental Arbitrage?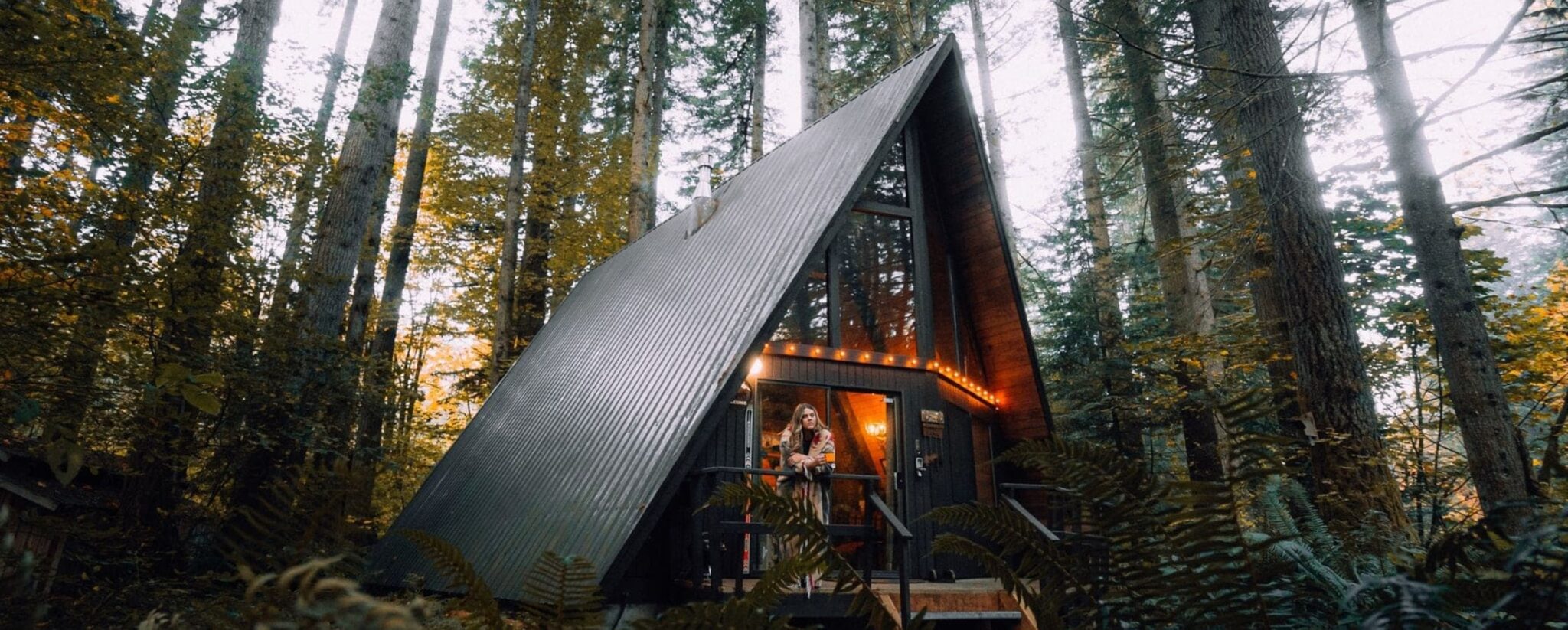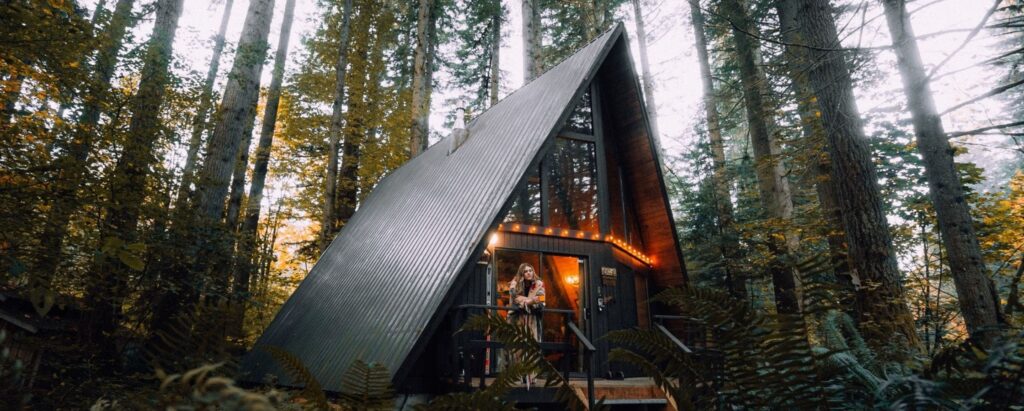 Airbnb arbitrage simply means renting out a long-term rental property and re-listing it as a short-term Airbnb. It's a business model that uses sub-lease agreements to leverage properties you don't actually own.
Rental arbitrage is already hugely popular in the Airbnb world, and many properties are already sub-leased. In fact, if you're a fan of renting Airbnbs, you've likely stayed in a sub-let property already.
Is Airbnb Rental Arbitrage Legal?
The burning question is, can you Airbnb a rental legally? Subletting on Airbnb is completely legal, but it will depend on the short-term rental regulations in your city. Not all cities allow Airbnbs to be rented out, so do your research and check if it's within the law.
You may also need a hospitality license to sub-let, even if Airbnbs are authorized in your city.
As well as local regulations, you need to make sure you have permission from your landlord. They are within their right to explicitly prohibit sub-leasing in their lease agreements, so make sure you get the OK from them.
If you don't have permission from your landlord, you risk eviction.
What to Consider Before Starting With Short-Term Rental Arbitrage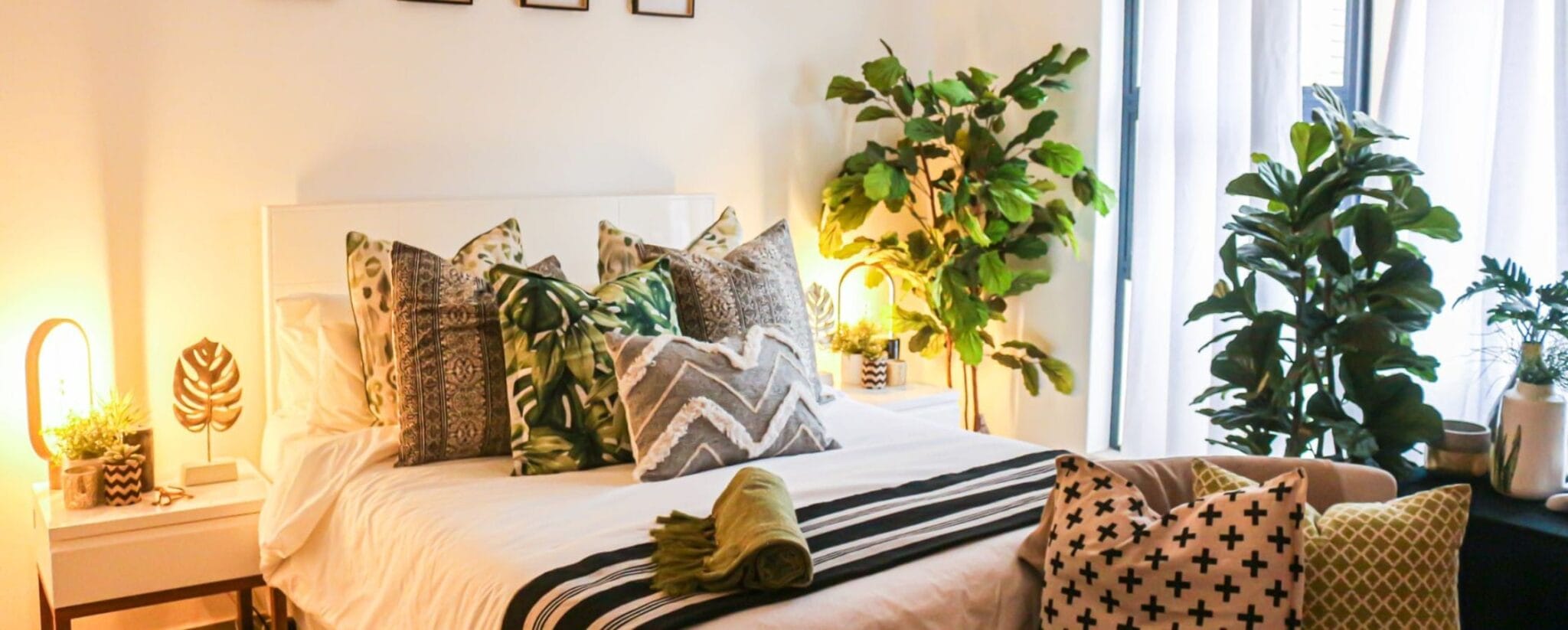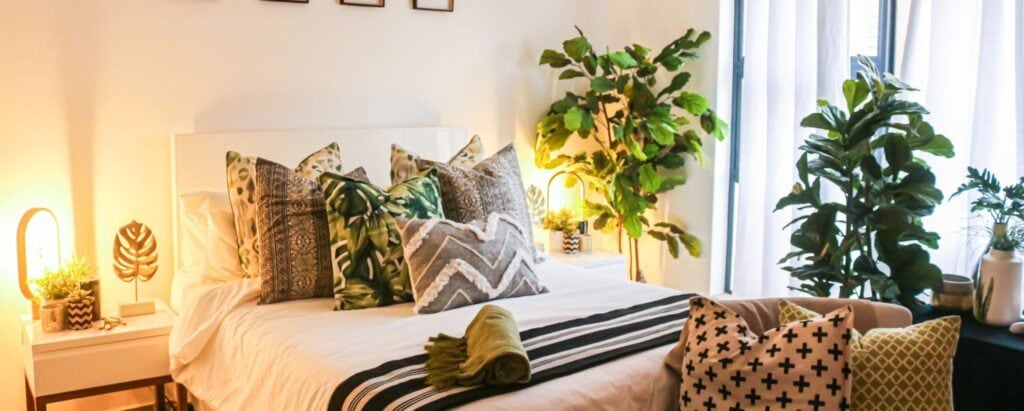 Before you call your landlord to see if you can get started with arbitrage, there are a few things to consider.
Convincing your landlord
It's not as easy as asking for an Airbnb arbitrage contract, and many renters quickly discover the biggest hurdle is getting their landlord to agree to their new venture. After all, your landlord might decide to convert the property into a short-term rental without your help, and you're suddenly looking for a new place.
Make sure you have a plan to convince your landlord that the deal will benefit them before you ask. Most importantly, you'll keep the property very clean to get great Airbnb reviews, so they'll know it is in good hands.
They also won't have to worry about late rent since you'll be running a lucrative business. Landlords never want to chase people for rent, so this will be a great positive in their eyes.
Finally, make sure you let them know that a vacation rental is a lot of work. So by letting you take on the burden, they will have the benefits without any additional work.
Start-up costs and fees
As well as getting your landlord on board, there are also the initial costs to consider. Airbnb arbitrage isn't as expensive as buying your own property, but there are some fees to keep in mind:
Insurance policies (check local regulations to see what you need)
Maintenance and updates to the property
Furnishings for all rooms and decorations
New bedding and extra sheets
Wi-Fi
Entertainment subscriptions (such as Netflix or Prime) if you want to give guests something extra
Cleaning service fees
Monthly utility expenses
Toiletries and kitchenware
What Cities, Markets, and Properties Work Best
The best areas to invest in Airbnb arbitrage are up-and-coming areas. These areas will give cheaper rents and won't already be saturated with short-term rentals.
It's tough to give specific cities that you should invest in because trends are always changing. Instead, use resources like Zillow to check on real estate in an area and then use AirDNA to figure out if it's a good vacation market.
You'll need to invest in a property that can give you a healthy profit. Look for a property that has affordable rent and the potential for a healthy nightly rate. Don't forget to factor in your costs when working out your profit, or you might find yourself short when it comes due.
The type of property you invest in will also depend on the area. If you're looking at the coast, guests usually prefer houses. However, in large cities, modern apartments in the heart of the action are incredibly sought after.
This is where research will become invaluable. Do your homework, and don't rush into a property without knowing its full potential.
Recommended: AirDNA Review: Pros, Cons & How It Works
How to Get Started With Airbnb Rental Arbitrage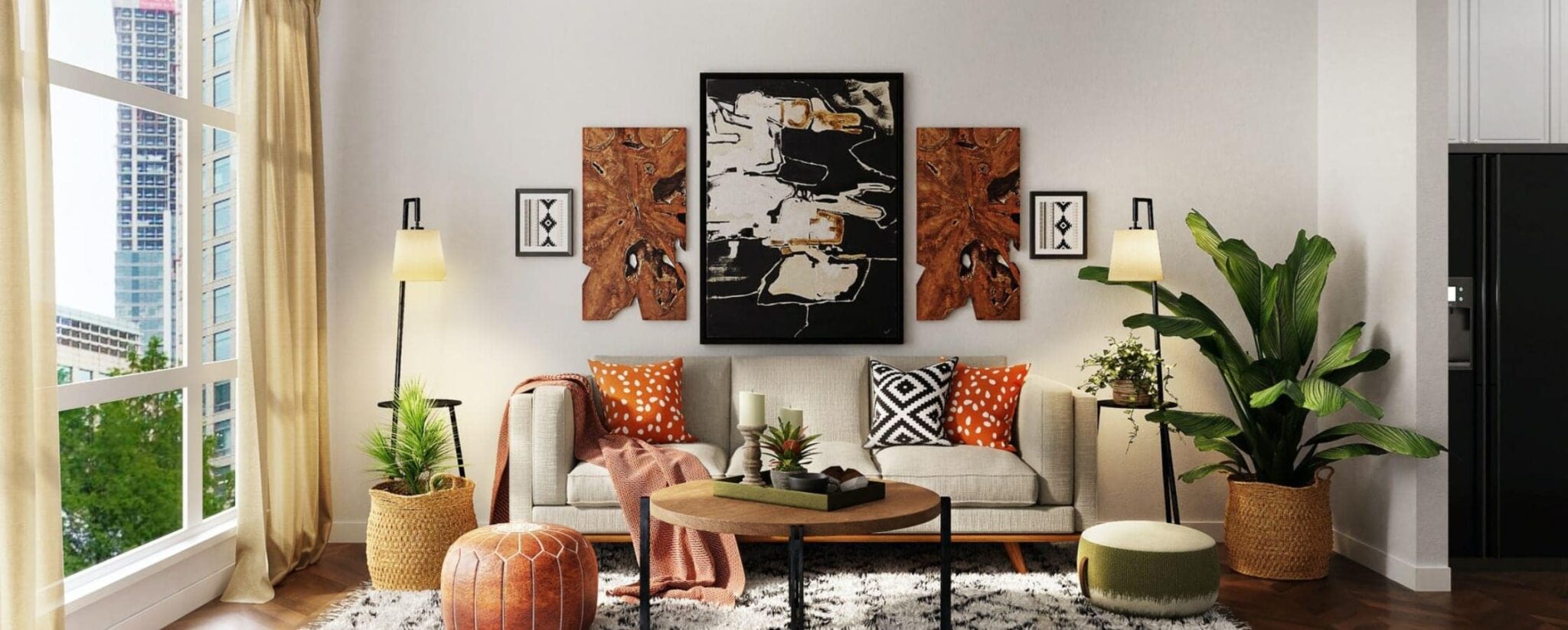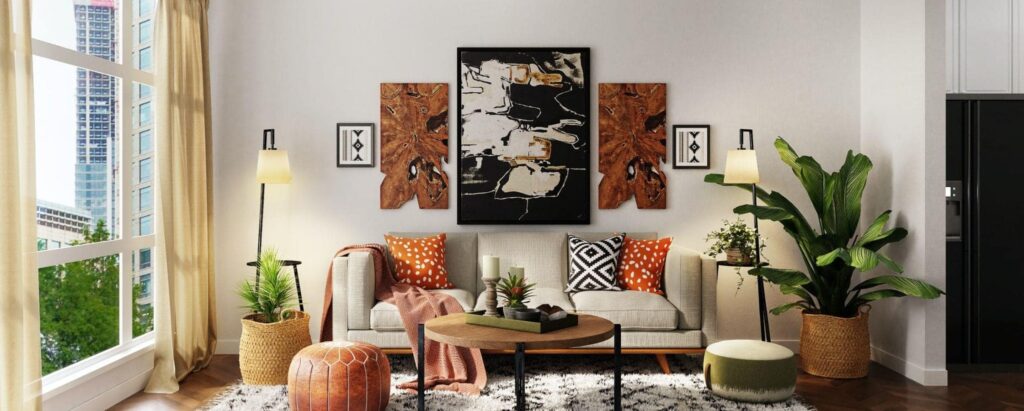 If you're convinced that starting an Airbnb rental arbitrage business is right for you, here is a step-by-step guide on getting started renting out your apartment.
1. Create a rental arbitrage business plan
The better prepared you are, the smoother your business will be when you list your first property. Create a business plan that covers the following questions:
What area/city will you find a property in?
How many nights a month do you aim to be occupied?
What is your monthly rent?
How much will you charge per night?
Will you hire a cleaning team or handle cleaning yourself?
What supplies do you need to prepare your vacation rental?
How will you market your vacation rental?
Having a full business plan will also make it much easier to convince your landlord to agree to sub-leasing and show them how you look after their property.
2. Make a list of potential properties
You might decide to rent out your current rental to start with, or you might need to find a new rental opportunity. If it's the latter, make a list of potential properties in areas you've done your research on.
You'll need to book viewings and speak to the landlords to find the perfect rental to start your business.
3. Prepare the property
Once you've found the right rental and you've got the lease in place, it's time to get it ready for the short-term rental market.
Long-term rentals are usually unfurnished or set up for long-term living. You'll need to convert it into the perfect holiday getaway. Here's a quick checklist to get started:
Clean thoroughly – guests expect a spotless house.
Get fresh, white bedding for each room (two to three sets per bed).
Add extra beds to rooms (twins are popular with families).
Declutter personal items.
Add simple decor to make the property look great in photos.
Make sure the kitchen has all the necessary utensils and appliances.
You'll make changes to your new property as you go and learn from guests, so don't worry about it being perfect from the start.
4. Organize the back-end operations
You'll also need a good system in place for managing your new vacation rental. Here are some things to consider:
Will you greet guests when they arrive or offer self-check-in (which will require a smart lock)?
Will you hire a local cleaning team or take care of cleaning yourself?
Will you create a physical or digital guestbook for guests?
How will you communicate with guests?
Will you accept pets?
Will you use an Airbnb property manager or handle the day-to-day operations yourself?
There are tons of automation tools available to streamline the operations of running an Airbnb. Automation tools like smart locks, digital guestbooks, dynamic pricing tools, and more will make your Airbnb much easier to run successfully.
5. Create your rental arbitrage Airbnb listing
Once you've got everything prepared, it's time to list your property on Airbnb and optimize it to boost visibility. Professional photographs are key for attracting the most guests, especially when you don't yet have reviews.
Your listing needs a detailed, attractive description, engaging title, and attractive nightly rates that align with local competition.
How Much Can You Earn with Rental Arbitrage?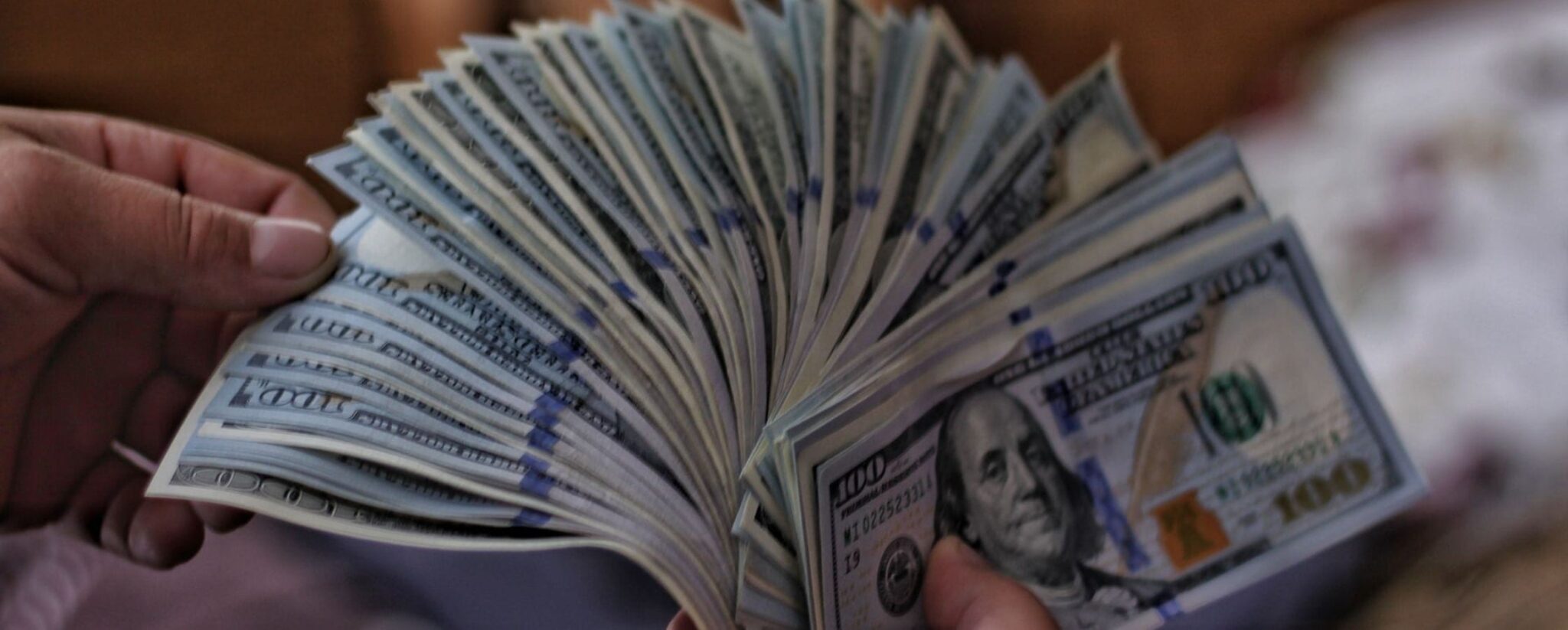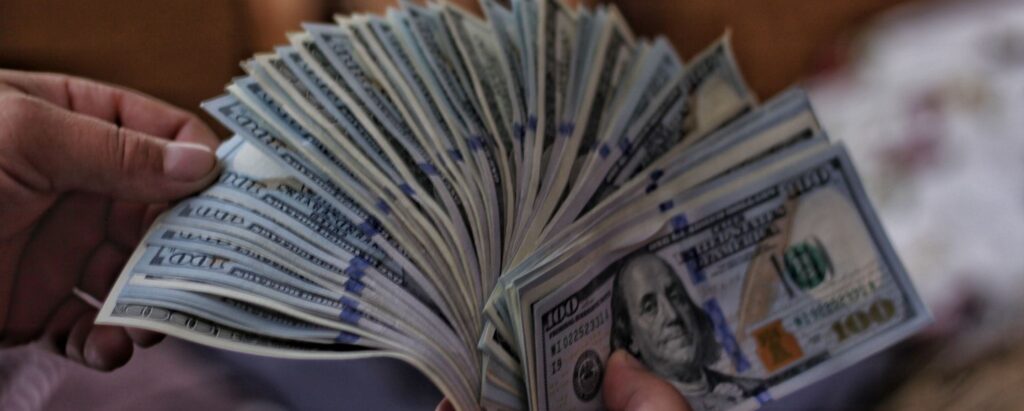 The earning potential with Airbnb income depends on how many properties you invest in and the area you're in.
As an example, you could rent an apartment in a city for $2,000 a month. You could then sub-let it on Airbnb for $150 per night and pay your rent in full in around two weeks. Any additional bookings after that will be a profit (minus expenses and overheads).
It's crucial to understand the costs involved, so you know how much you'll need to charge per night to make a profit. After that, you'll have an occupancy rate that you'll need to hit to build a profitable business.
Tips for Success With Airbnb Rental Arbitrage
When you're just getting started with rental arbitrage, there are a few key tips that will help you build a successful business.
1. Conduct market research
Many people new to Airbnb arbitrage make the mistake of jumping in without doing proper research. But the key to making a profit with this business model is finding the right properties to invest in.
Take some time to do research into the best areas and properties. Ideally, you need an area with considerably higher short-term rental rates than long-term rental rates and a high vacation demand or consistent business travel.
2. Think about seasonality
High seasonality can kill an Airbnb rental arbitrage business within a year. If you have a market with huge dips in certain seasons, you'll be left with rent you can't cover for months out of the year.
It's best to find markets with lower seasonality and consistent demand for holiday rentals throughout the year. Most markets will see peaks and troughs throughout the year, but the more consistent the market is, the better.
3. Have a long-term growth strategy
Although making a good profit with just one Airbnb rental is possible, the best return comes when you scale and have multiple arbitrage properties. Think about a strategy for scaling to more properties in the future, so you have goals in mind for your new business to grow.
Start Your Airbnb Rental Business
Rental arbitrage is a great way to get into the Airbnb market if you can't afford to invest in your own rental properties. But that doesn't mean arbitrage is any less work or passive income.
Running an Airbnb through rental arbitrage takes planning and consistent effort. To learn more about how to run a successful Airbnb, head to our next guide on how to rent out your apartment on Airbnb for more tips and tricks.
Airbnb Arbitrage