Disclosure: This post may contain affiliate links. If you click on a link I may make a small commission at no extra cost to you. You can read the full disclosure here.
Last Updated on April 9, 2023 by Chris Panteli
How to Start a Storage Business
There are over 50,000 self-storage businesses in the United States, some of which make over $800,000 a year.
This is a growing industry and a profitable business to start – if you do your research right.
In this post, we'll show you how to start a storage business and how you can maximize your profits in your first year.
Why Start a Storage Unit Business?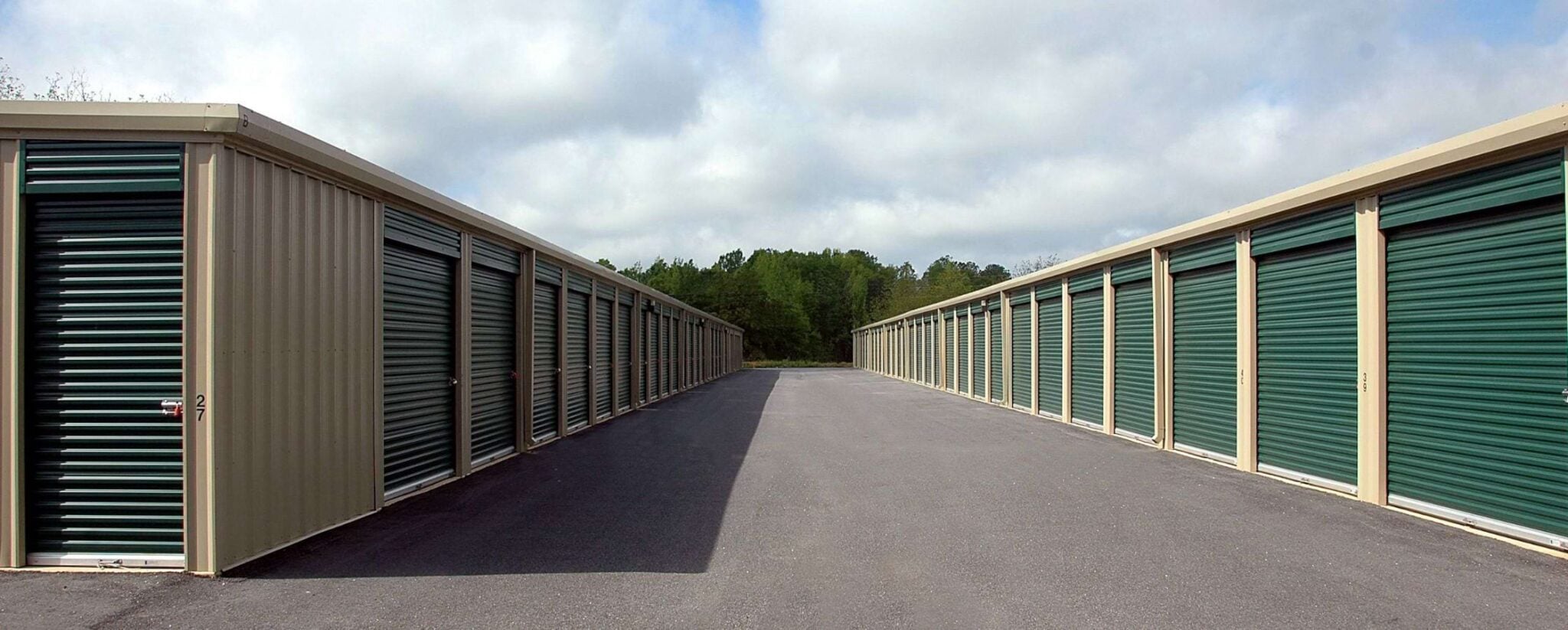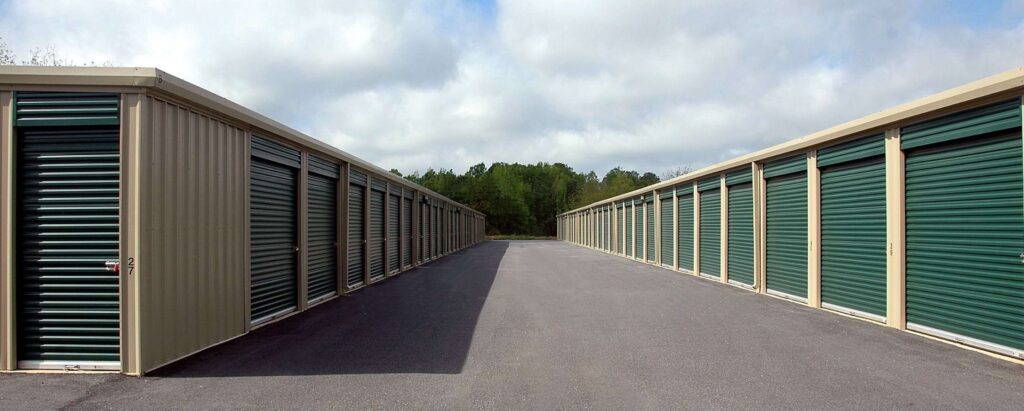 There are a lot of business ideas out there, so why choose a storage business over other opportunities?
Recession-proof & pandemic-proof
There aren't many industries that are recession and pandemic-proof, but the storage business proved to be in the select few.
Self-storage real estate investment trusts (REITs) were the only type of real estate to give positive returns during the 2008 recession. As inflation continues to rise through 2023, experts are predicting another recession just around the corner.
People will always need storage solutions, no matter how bad the economy gets. So, it's a business that can help you prepare for another economic downturn.
A profitable & growing industry
The storage industry is worth around $48 billion, and it's expected to grow to $59.5 billion by 2027. This is an incredibly profitable industry that isn't seeing a slowdown anytime soon.
Low maintenance & overhead costs
Self-storage units tend to have minimal electricity, insulation, and maintenance costs. As an owner, you typically don't deal with tenant issues, and once set up, people handle their storage units independently.
Compared to other businesses, such as a car wash business, your overhead costs will be relatively low.
Multiple business opportunities
There is scope to expand a self-storage unit business and incorporate multiple revenue streams. For example, some storage facilities include external garage units, offices for rent, or packing supplies to boost revenue within the same facility.
How Much Money Can You Make Renting Storage Units?
The amount of money you can make from renting storage units depends on the size of the lot, the type of units you rent out, and the location of your business.
On average, self-storage facilities in the US make between $350,000 and $800,000 a year. With relatively low overheads, it's clear that renting out storage units is a profitable business opportunity.
Things To Consider Before Starting A Storage Business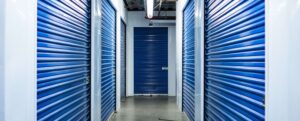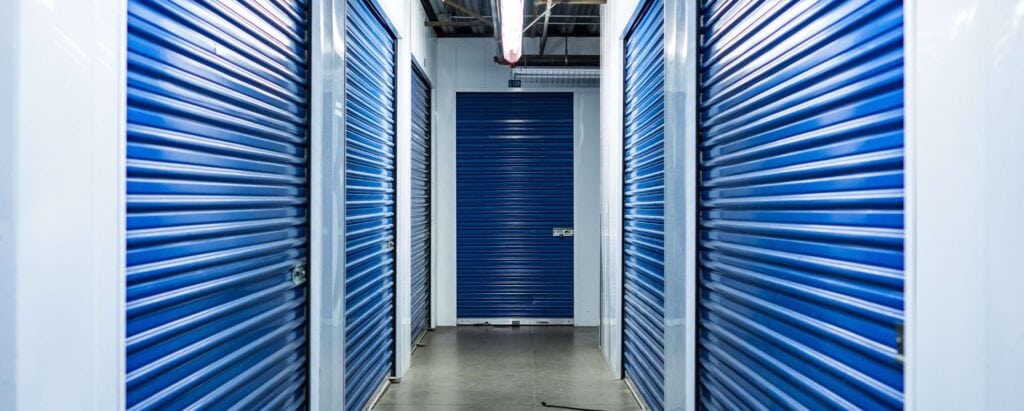 Before you start searching for a location for a storage business, there are several important factors to consider.
How much does it cost to build storage units?
Whether you're planning on buying land and building a new facility or purchasing an existing one, you need to crunch the numbers.
Here are some questions to consider when looking for investment opportunities:
Do you have enough liquid assets to purchase the land or existing self-storage facility? Or will you need a business loan to get started?
Do you need to find self-storage investors to help finance your new business?
Are you going to look at franchising, or do you want to start a self-storage facility from scratch?
On average, it costs around $25 to $70 per square foot to build storage units.
Franchise Fees
In general, it costs significantly more to invest in a self-storage franchise. But it also means you'll have a fully-functioning business with a proven track record of success.
If you're thinking about buying a self-storage franchise, here are some rough numbers to get you started:
Initial investment: $500K – $4 million (depending on the type and size of the franchise).
Franchise fee: Around $18K
Royalty fee: Typically 6%
Size of facility: Between 10,000 and 100,000 square feet.
Operating Costs
Operating a self-storage facility typically costs between $2.75 and $3.25 per square foot. The average operating cost in the US is $3.78/sq.ft.
But your operating costs will depend on the location, amenities offered, and salary costs, so it's important to do your own research and understand your own numbers before investing.
Marketing Costs
A safe marketing budget for this type of business is between 1% and 5% of the facility's revenue. You might need to invest more in the beginning if you're opening a brand-new facility, but your ongoing marketing costs should be recouped by unit upsells, add-ons, late fees, and retail extras.
Competition
Are there already storage facilities in your area? Take a look at all of the local competition and figure out which facilities are making the most money.
If the market is already saturated, it might be worth looking further afield for more lucrative locations.
However, there might be many failing storage facilities in your area, and an opportunity to provide locals with a better service. This is why market research is so important.
Location of Storage Units
When you're looking for the best location for self-storage units, you need to think about your potential customers.
The facility needs to be on a large enough plot to build a profitable business, but it also needs to be close enough to your customers that they're willing to drive to you. If your unit is too far away from major populations, customers won't want to travel to get to you.
Size and Type of Unit
There are seven types of storage units you can provide. Each comes with its own pros and cons, so it's important to consider them all.
Temporary on-site storage – erected on the client's property to aid with de-cluttering, moving, or foreclosures. Customers pay to rent the unit for a set amount of time, and then the unit is taken away.
Off-site self-storage – this is the most common type of self-storage that has a dedicated facility filled with permanent storage units that customers can rent on a monthly basis.
Car storage – a garage-type facility with wider units able to house cars for clients on a short or long-term basis.
Wine storage – a cold storage business specifically houses rarities like vintage wine. If a customer doesn't have a cellar, this is what they'll be looking for to keep their wine collection safe.
Boat storage – extra-wide storage units built to store boats in the off-season. This gives customers a place to store their boat safely out of the elements when it's not in use.
Indoor units – some facilities have indoor units inside a warehouse that shield belongings from the elements.
Outdoor units – these units are outdoors, making them much easier to drive up to for loading and unpacking purposes.
Storage Unit Amenities
When a client rents a storage unit from you, they trust you with their belongings. As such, they'll be looking for some storage unit amenities before making any payments:
24-hour video surveillance: self-storage facilities need quality security cameras to help minimize theft and damage.
Ample indoor and outdoor lighting: All walkways need to be well-lit to ward off intruders and avoid injuries.
Individual door alarms and locks: to keep each storage unit safe and secure.
Passcode-protected entry gates and a fenced perimeter: your facility needs to be secured so your customers feel confident when leaving their things in your units.
How to Start a Self-Storage Business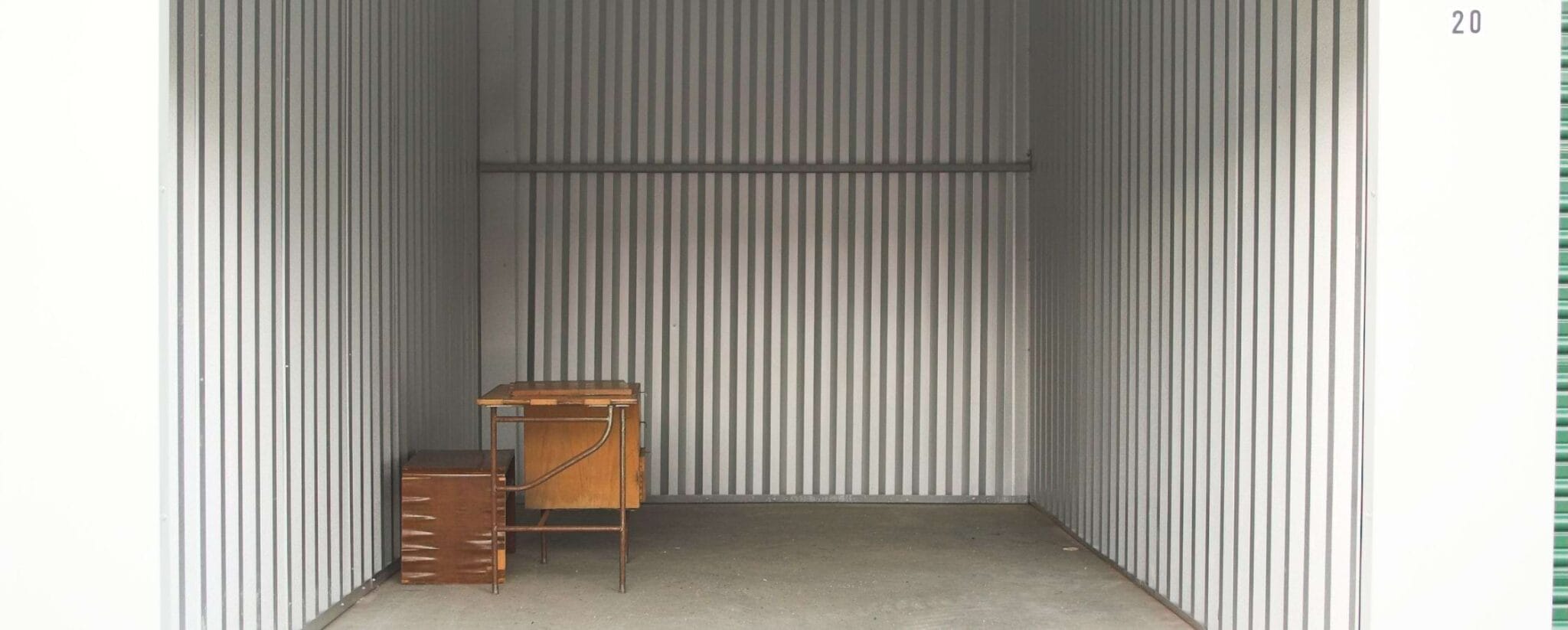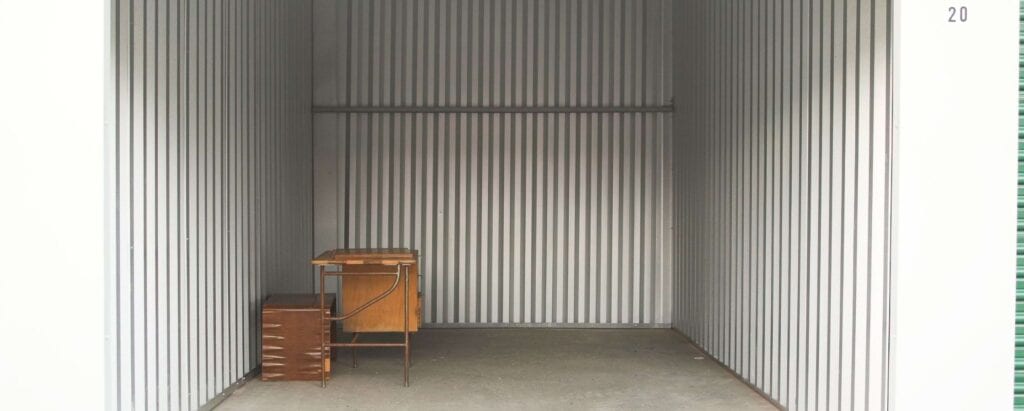 If you are ready to dive in and want to know how to start a self-storage business, here are the steps.
Research your local market
Start by doing a feasibility study to ensure your area can successfully sustain a storage business.
This study should look at the following local factors:
Customer demographics, including median income and population growth
Location, vehicle traffic, and transport links
Local competition prices, facilities, and occupancy rates
Plan your budget
Know how much you want to invest, so you know what kind of storage facility is within your budget. The larger the facility, the more money you'll need. Also, if you want to offer specialized storage options, this will up the initial budget.
Make a realistic business plan
How long will it take you to turn a profit? How many clients do you need monthly to make a profit? How much will you charge for your storage units?
Create a detailed business plan that includes everything a bank or investor would need to make a decision about investing in your business idea.
Decide on the location and the type of facility you want
Once you know your budget and have an idea of costs, you can begin scouting locations for your facility. Even if you want to start a new storage business from scratch, it's always worth looking at existing sites in the area – these might be in the best location.
Develop a marketing strategy
Marketing is essential when it comes to self-storage. By keeping your business in front of potential customers, you'll be the first facility they think about when it comes to needing storage.
When you first open, highlight any offers or special services that will attract customers who may already be using a different facility. Some ideas include:
Discounted moving supplies, such as boxes and packing peanuts.
Flexible contracts.
Free transportation of belongings to your unit.
No hidden service fees.
24/7 access via password-protected gates.
Growing a Storage Unit Business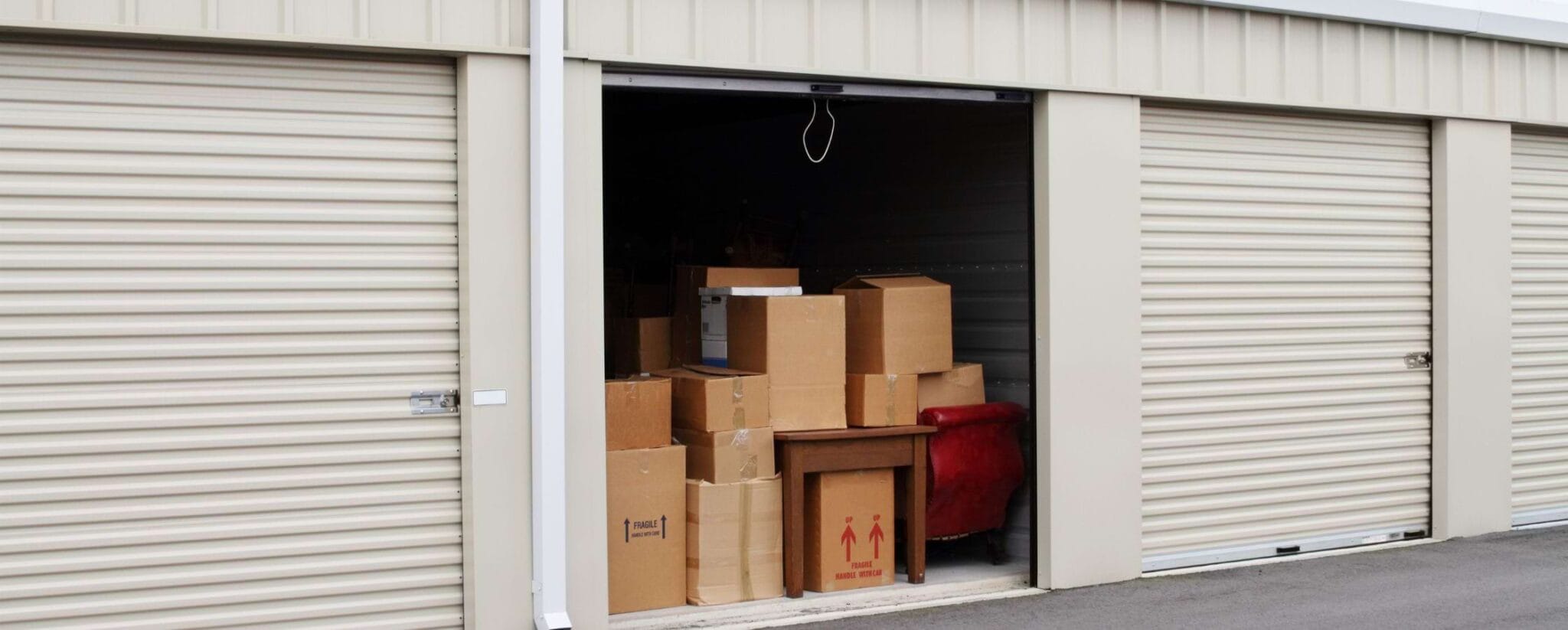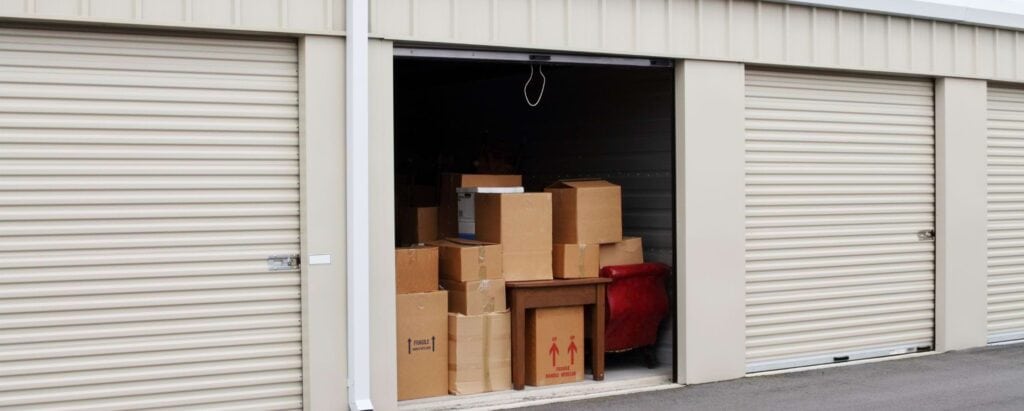 Now you know how to start a storage unit business, let's take a look at some strategies for growing your business and maximizing your profits.
1. Expand Your Facility
One of the easiest ways to increase profit is to add more storage units to your facility. This could be standard units, or you might decide to offer specialized storage for wine, cars, boats, antiques, etc.
You might find that it's difficult to make a profit with a smaller facility, so always keep expansion in mind, even when you're just starting out.
2. Add Retail Sales
Seasoned storage unit owners understand that retail add-ons are a quick and easy way to boost the bottom line. Since a lot of people use storage units when they're moving home, packing materials are an easy add-on that customers will appreciate having as an option.
You could also think a little more outside the box and add a vending machine, coffee shop, or office space for rent.
3. Unit Upgrades
Most people will want basic storage units, but others might be looking for upgrades at a premium. Unit upgrades are easy to add and can significantly boost your profits.
Unit upgrades could include:
Electrical points or Wi-Fi
Warehouse-grade shelving
Various size storage containers
Climate control
Having climate-controlled units cost more to run, but you can charge a premium to rent them out. If your customers want to store antiques, art, important documents, wine, or other valuables, they'll need cold storage to keep their belongings safe.
Include Additional Services
There is also the option of opening a mini business within your storage business. This costs time and money to set up, but it does mean maximizing profits without the need to expand your facility.
Additional services that could work well within a storage facility include:
Packing and shipping service
Office rental
Junk removal business
How to Start a Mobile Storage Unit Business
A mobile storage unit business involves delivering an empty shipping container to your customer and then delivering it to a new site once filled.
Portable storage is ideal for moving home, office relocations, store openings, construction sites, and more.
There are three different ways to take advantage of the portable storage market.
Buy a Franchise
There are several big-name portable storage franchises you can buy into. This gives you the recognition and credibility of a national chain name, so customers will be much easier to get.
The downside is the cost – this is the most expensive way to get into the mobile storage business, so you'll be investing heavily.
A couple of well-known mobile storage franchises are:
Start From Scratch
You could also start a mobile storage business from scratch. This gives you more control over your branding, marketing, and scalability, but it's more work to build a customer base, and you'll be competing with larger franchises.
Add To An Existing Self-Storage Facility
Perhaps the best option is to add mobile storage to your new self-storage facility. This could be a great add-on and a creative way to increase your customer base.
This will take a whole different marketing strategy, but you'll save yourself money on start-up costs and can use your existing brand name.
Best Practices for Starting a Self-Storage Business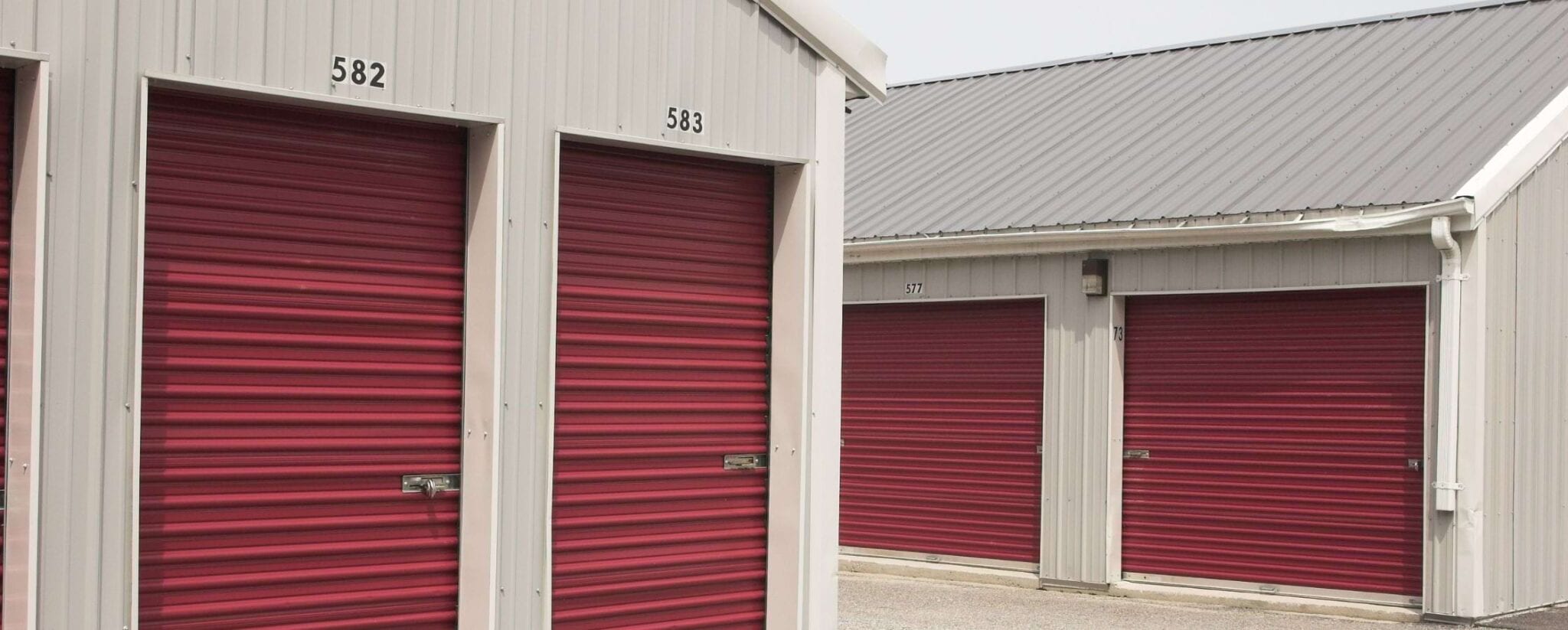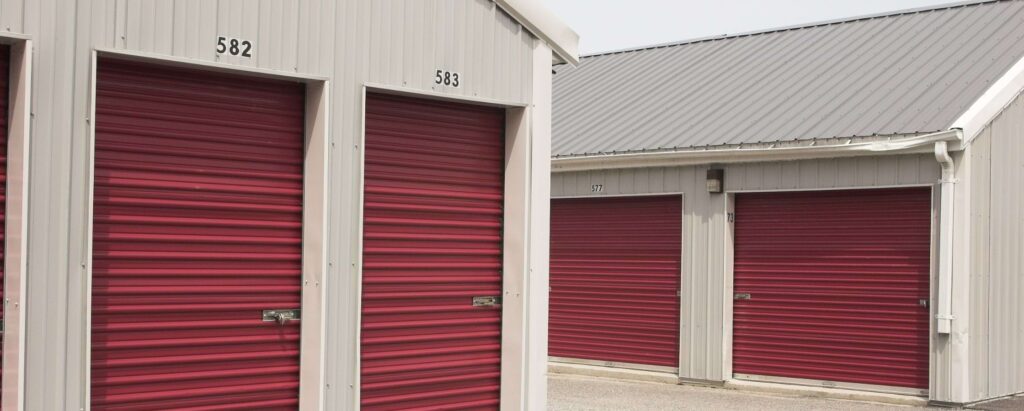 There are thousands of successful self-storage companies in the States, but even more failed start-ups. Here are just three key practices to help make sure your new storage unit business thrives.
Develop an effective online presence
An online presence is king for your new self-storage business. You need an informative, easy-to-navigate website that clearly explains your services and where you're located.
Work on boosting your local search engine optimization (SEO) since Google is usually the first place people go when they're looking for local storage solutions.
You should also work on your social media presence. Your social pages are an opportunity to connect with local customers and give updates on offers.
Reach out to local customers
Your main customer base will be people within a 10 to 15-mile radius of your facility, so grassroots marketing will be essential.
Get some quality flyers printed and go door-to-door. These could include a discount or offer for new customers and should showcase why your storage facilities are the best in the area.
Work on getting great online reviews
New clients must put a lot of faith in your storage facility – they're trusting you to look after their belongings, after all. So, online reviews will play a pivotal role in securing new business.
Work on getting great online reviews as early as possible. The easiest way is to simply ask your customers to give you a five-star Google review once they've used your storage facility for a week or more.
New customers will check your online reviews as social proof; just a couple of bad reviews could break your new business.
Is Self-Storage the Right Business Model for You?
If you have the opportunity to open your own self-storage business or take over an existing one, it could be a great opportunity to make some serious money.
With low maintenance costs and minimal customer interaction, self-storage is definitely worth looking into.
But if you find that your area can't sustain a self-storage business, there are plenty of other options to think about.
Head to our next business guide for something completely different – how to make money from pop-up events. 
How to Start a Storage Business