Disclosure: This post may contain affiliate links. If you click on a link I may make a small commission at no extra cost to you. You can read the full disclosure here.
Last Updated on February 5, 2023 by Chris Panteli
Make Money With A Van
Are you looking for ways to make extra money? Or maybe you are unemployed and need to find a way to start earning? Perhaps you just fancy a change of career!
Provided you enjoy driving and have a van or similar vehicle, then you could already have the means to start earning some cash. For anyone willing to put the work in it could mean a lot of extra money!
How much can I earn with my own van?
You can definitely make money with a van, and there are a number of opportunities available depending on your skillsets. How much you earn will depend on the markets you choose to operate within, how successful you are and how much you work. You could make enough money with your van or truck to supplement your current income or replace it entirely – it all depends on the money-making route you choose to take.
To help you get started I've put together this article explaining some awesome ways to make money with a van. Make sure to read to the end for some bonus ideas on how to make even more money using your van!
Ways To Make Money With A Van
In 2019 the trucking industry in America was worth more than an incredible $791 billion! You don't need to be a truck driver to earn some of that. A hefty chunk is made up of van drivers delivering goods, carrying passengers, and other methods.
If you have a truck, van, or another suitable vehicle you could start earning today!
Choose from innovative apps connecting you with customers to complete a range of jobs such as moving items, delivering food, or providing passenger service.
Alternatively, start your own business. You could have your own food truck or haulage company.
All these fantastic opportunities that you are going to read about come with some benefits that are ideal for anyone seeking flexible work. They all allow you to set your own schedule and work when you want to. Great right!
Apart from enjoying the luxury of flexible working, you can also enjoy good rates of pay. Some of these businesses could mean earning hundreds of thousands of dollars a year!
Please note – these are not 'get rich quick schemes'. They are all legit businesses that require hard work but can mean earning fantastic rewards if you are willing to put the work in!
Why Making Money With A Van Or Truck Is Easier Than A Car
Although making money using your car is totally possible, using a van or truck is much easier. Why?
First, the number of jobs you could do is vastly increased. A car only has a small amount of room – vans or trucks can carry a lot more. This means you can take on many more jobs than you could with a car.
Delivery, removals, hauling services, and more are all easy to do in a van or truck.
You can also convert a van or truck for other uses. For example, maybe you want to start selling food. You can't put a kitchen in a car! If you have a van or truck through, it can be converted to use as a food truck.
9 Ways To Make Money With A Van
So now you are hopefully excited to learn exactly how you can turn your van or truck into a money-generating machine. Well, these 9 epic ways won't let you down, enjoy!
1. Man With A Van Services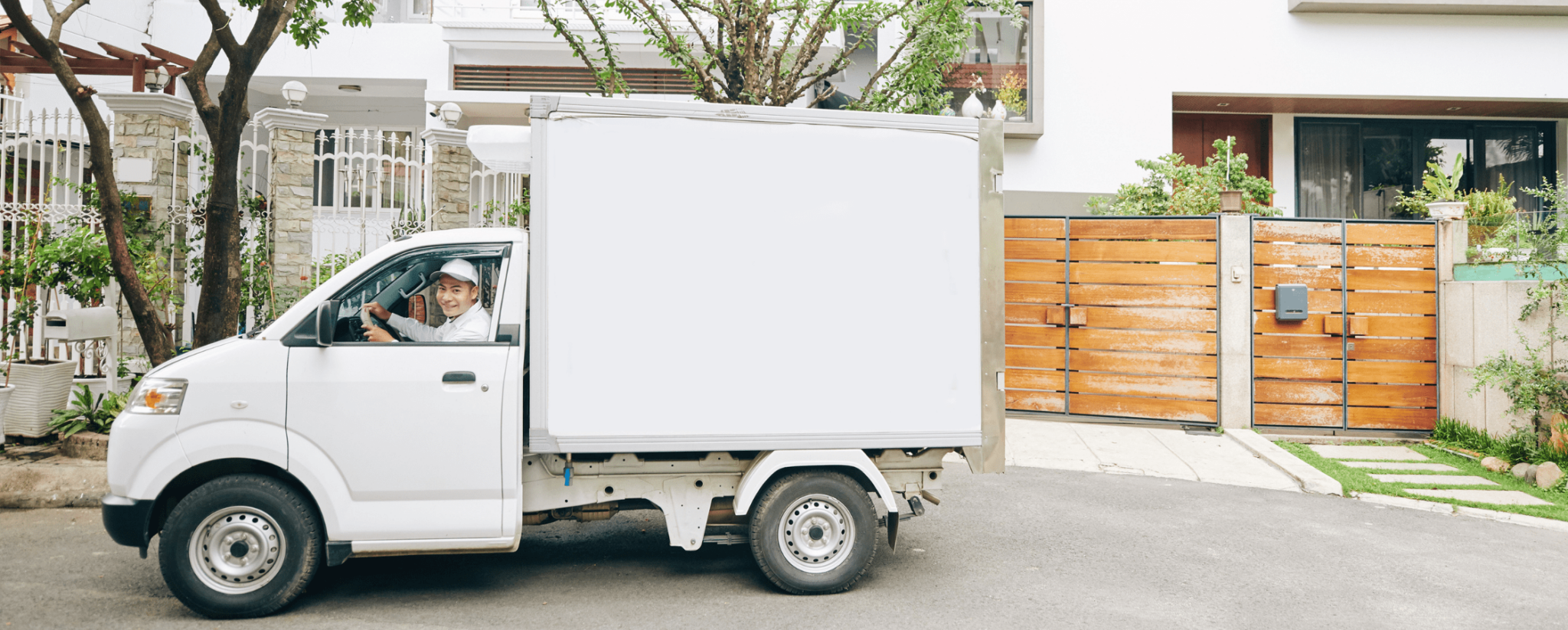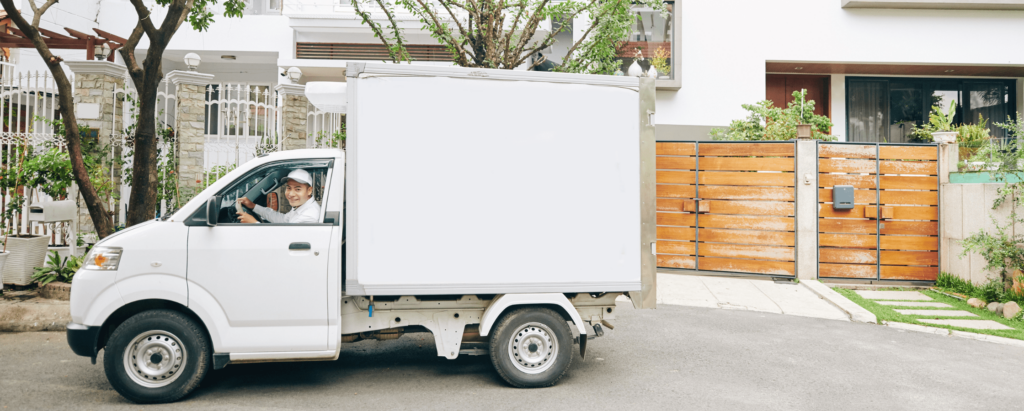 Please don't be put off by the title. At first glance, the expression 'Man with a Van' sounds a bit sexist. However, it is a commonly used expression meant to describe someone offering their services as a van driver to move goods. No matter how you identify you can easily use your own van to make money in this field.
If you don't mind doing some heavy lifting, then offering a 'Man with a Van' service can be a great way of using your van to earn a living.
Jobs will vary in size from people that need help moving a few boxes or to moving large pieces of furniture. This type of service doesn't usually accommodate full house moves but if you enjoy the work maybe starting your own removals business could be a future plan!
Often these jobs involve moving just one or two things that are too big to fit in a car. People will hire you just to do this job as a one-off. This means there is a chance of completing several jobs a day and earning more money!
What's the best way to get started?
A great site that allows anyone to offer their services locally is TaskRabbit – a platform that connects people needing assistance with a variety of jobs with people referred to as taskers. Taskers are people like you offering their services in exchange for payment.
Average tasker earnings in the US are $35 per hour. This hourly rate coupled with the flexibility of working your own schedule makes it a great opportunity for anyone seeking either a side hustle or a full-time gig.
Apart from finding work on TaskRabbit you can also advertise locally using online groups on sites like Facebook or Craigslist. As you build your reputation you should find word of mouth starts helping you attract more work as well!
Please note – you must check local laws before starting work. You may be required to have specific insurances and specialist equipment depending on what you are offering to move. Make sure to check this thoroughly to avoid any legal issues when you start.
2. Food Delivery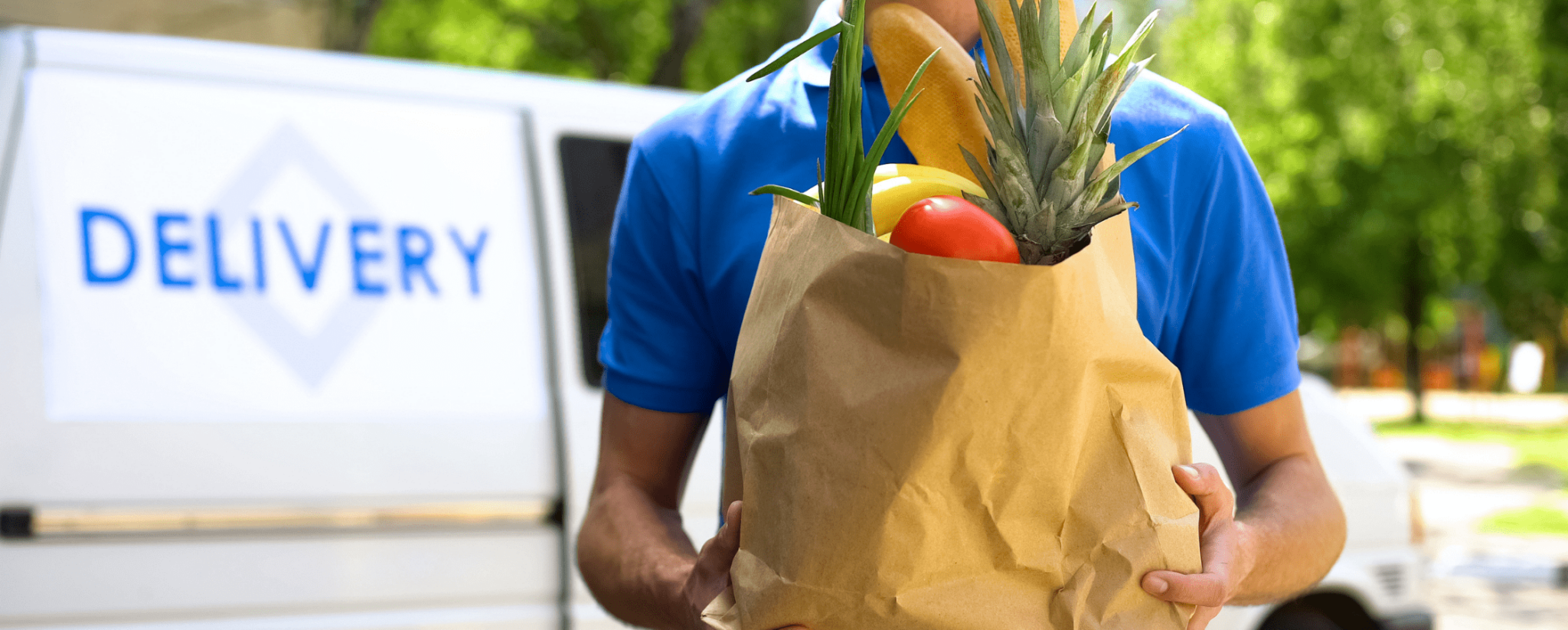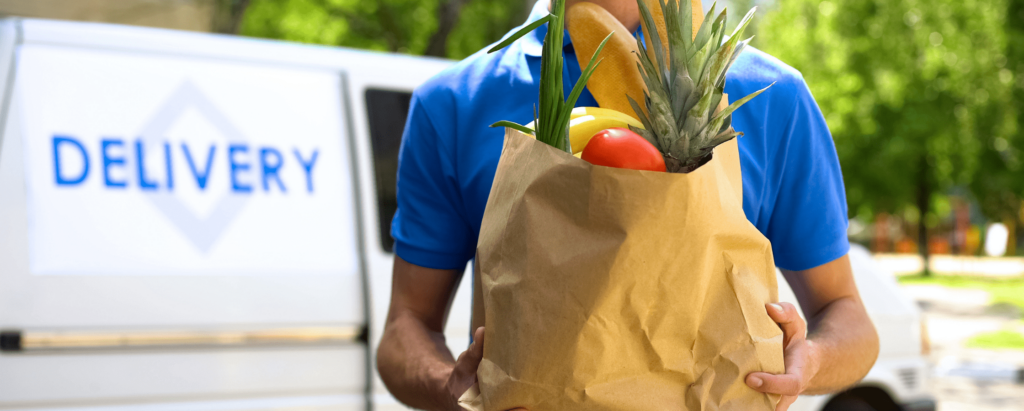 These days when you don't feel like cooking or going out to eat, what do you do? You sign into your preferred app and order your meal to be delivered, easy!
Modern technology has driven massive growth in the food delivery sector. Globally the food delivery industry is expected to be worth an astonishing $97 billion by 2024!
Thanks to a variety of apps, it's never been easier to get your favorite meal delivered. What's more awesome is that it's also never been easier to get paid for delivering that food!
One food delivery service that allows you to earn flexibly is Postmates. To start with you are in total control of your schedule. Download the Postmates app and sign in when you want to work. That's it!
A great feature of Postmates is that you keep 100% of your tips and earnings. You don't have to watch part of your hard-earned money disappear! Payments can be made weekly, or you can cash out at any time.
Joining Postmates is easy and takes less than 5 minutes. Simply fill in your details, upload a photo of yourself, and provide the necessary ID. You can then start accepting deliveries!
If delivering meals doesn't sound appetizing, there is an alternative. You can signup to Instacart to deliver groceries.
Instacart offers two roles – either an in-store shopper or a full-service shopper. Both roles are 100% flexible – you choose when and how much you want to work. Plus, you can cash out your earnings anytime!
As a full-service shopper, you will use the Instacart app to accept orders. You will then be responsible for picking the entire order and delivering it to the customer. In-store shoppers pick orders but don't deliver them – orders are simply collected by the customer from the store.
To use your van to work as a full-service shopper you must be at least 18, have appropriate insurance; and have a fully functioning vehicle. Full details are available online when you apply.
In America, food delivery drivers can earn as much as $84,000 per year! This will vary based on your location and other factors, but it could provide a decent second income!
3. GoShare Van or Truck Driver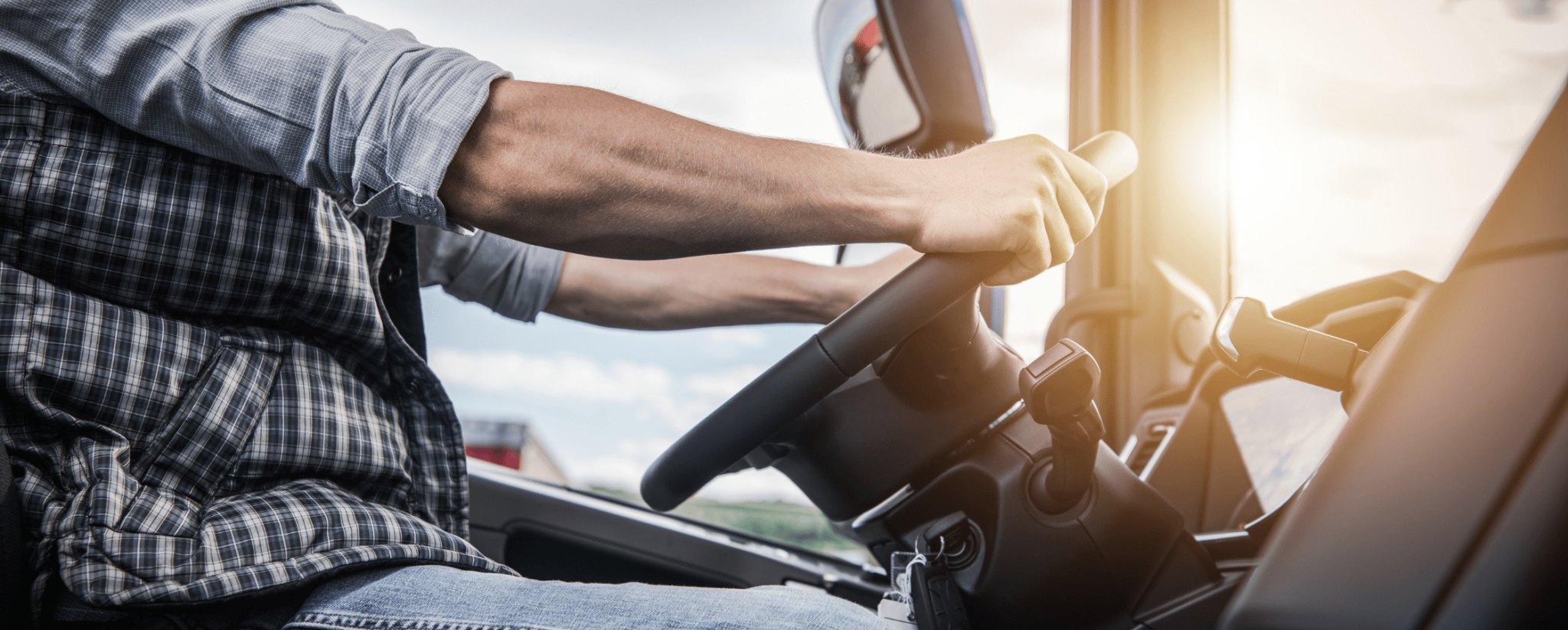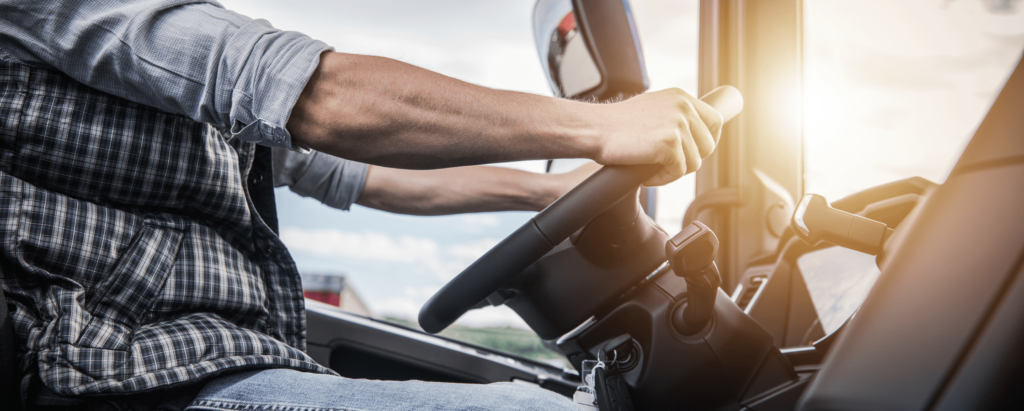 GoShare is an innovative platform that specializes in connecting businesses or individuals with a truck, van, or car owners for on-demand delivery, moving, and haulage services.
The platform works in an extremely simple way. First, you get a delivery alert when a job is available. You can then accept the job if it's suitable for you. Now all you need to do is successfully complete the job and you will receive payment by direct deposit within 4 days!
It's that easy!
GoShare is a fantastic platform to work on for many reasons. As an independent contractor, you choose when you want to work – 100% flexibility to set your own schedule!
You don't have to chase payments. GoShare handles all payments and collections – you get your money within 4 days. Earnings can be as high as $1200 a week for top delivery drivers. That's $62,400 per year!
Rates of pay do vary based on your vehicle type. The great news is that there are opportunities for most types of vehicles – pickup trucks, full-size cargo vans, box trucks, cars, SUVs, and minivans are all acceptable. Check the rates of pay for each vehicle type on the GoShare site.
To work on the platform there are some requirements you must meet. You must be at least 18, have appropriate insurance, and be able to pass further background checks. Full details are available on the GoShare site.
Give it a go and you can join a growing platform that currently has more than 8,000 drivers across the US. This could be just the opportunity you are looking for to either supplement your income or start a new career!
4. Amazon Flex Driver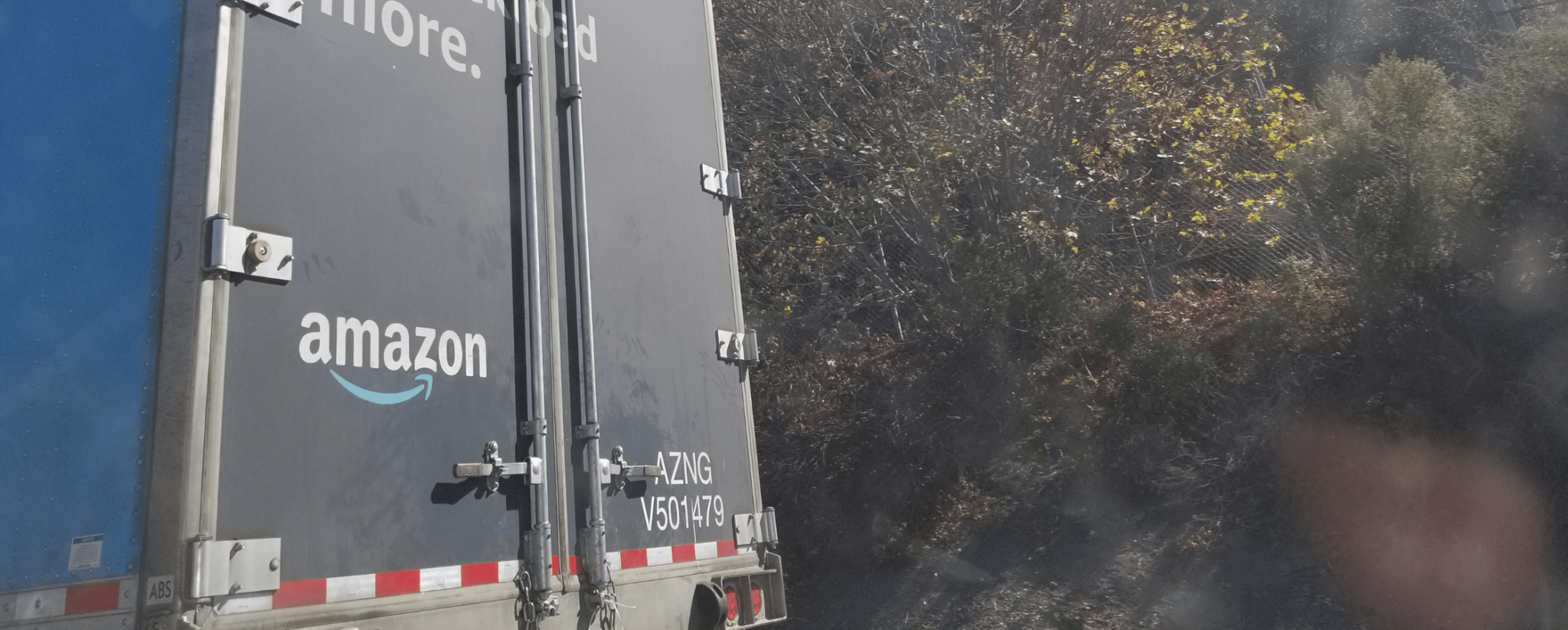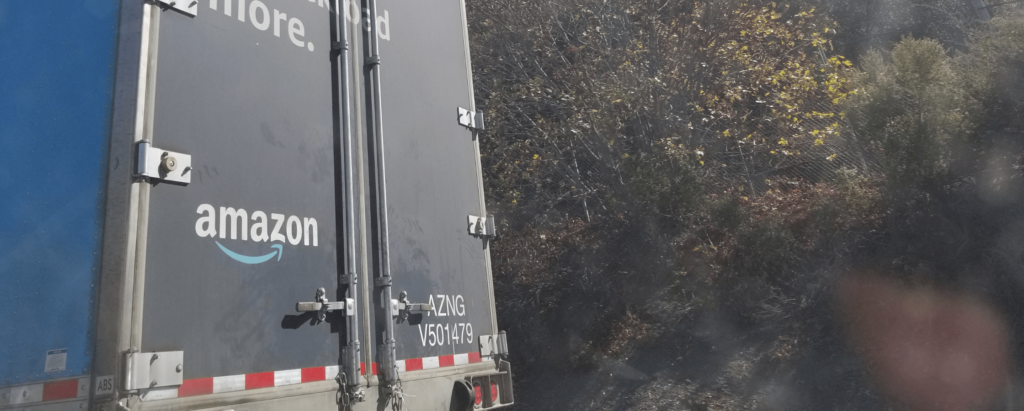 One of the biggest and most well-known companies in the world is Amazon. To put your van to good use you could become an Amazon Flex Driver.
Driving as an Amazon Flex Driver means you can choose when to work and for how long. Their innovative system lets you book how many hours you want to work at a time. Managing it this way means you don't need to waste time – you can just work the hours you are able to and get paid for them!
Earnings can be as high as $25 per hour although this does vary based on factors such as your location and any tips earned. The minimum you can earn is $15 per hour based on your location and demand. Payments are made on a Tuesday and Friday straight into your bank account!
Delivering packages for Amazon can be a fun way to earn a living. In between pickups and deliveries, you can entertain yourself by listening to music, a podcast, or maybe with your own singing (maybe not)!
5. Get Paid To Advertise On Your Van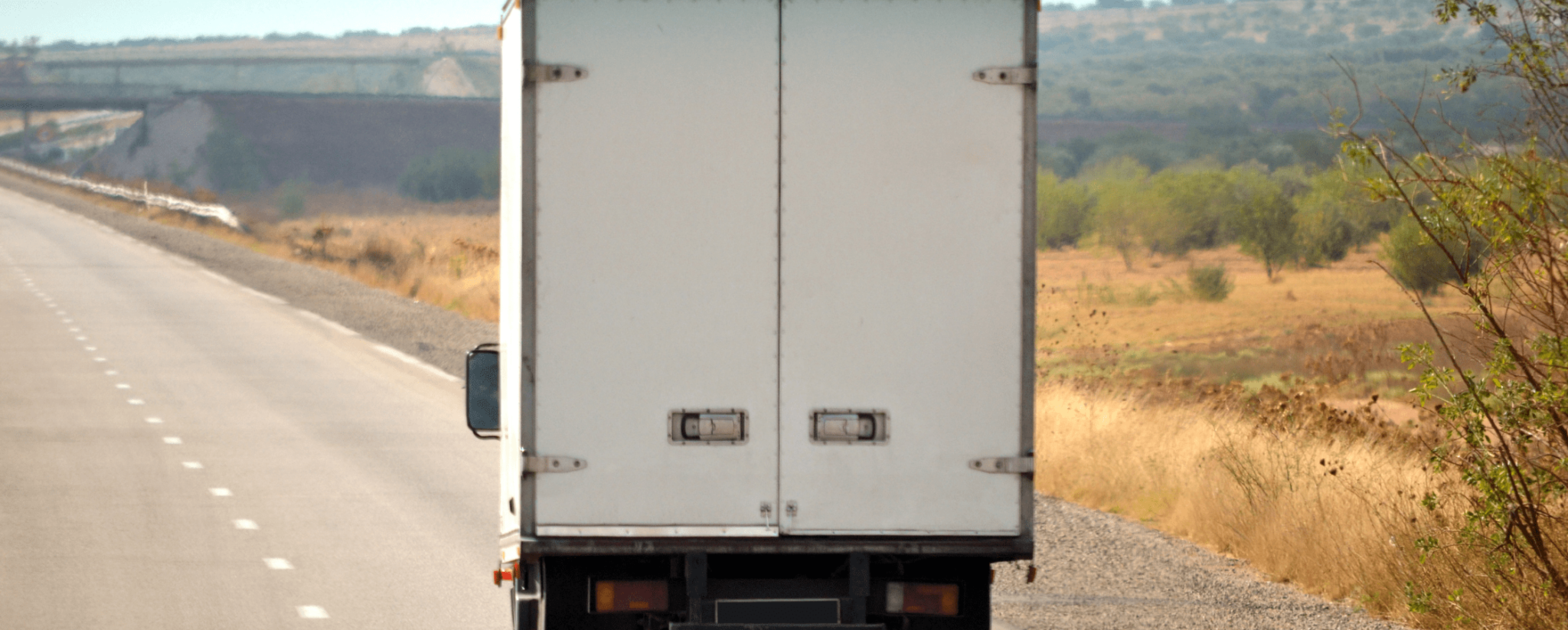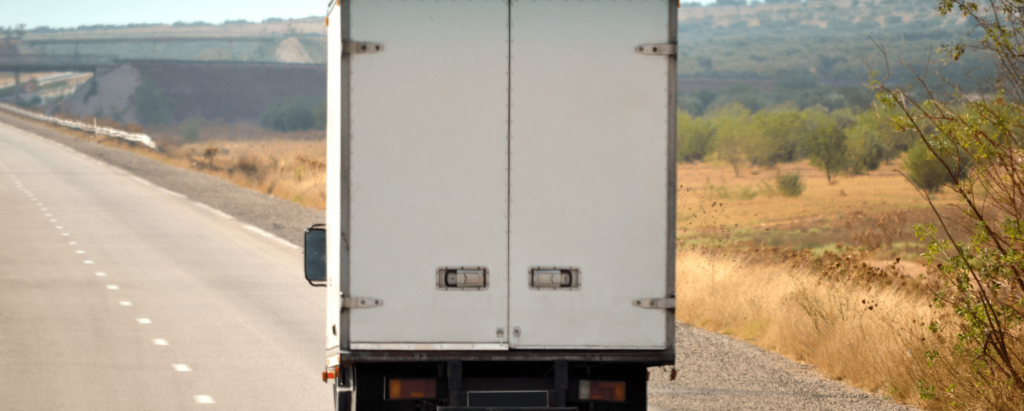 If you are looking for ways to earn a passive income, then allowing your vehicle to be used for advertising could be just the thing you are looking for.
Provided you don't mind having stickers or wraps on your vehicle – you could start getting paid for letting your vehicle be used for displaying adverts!
Earnings vary depending on the company, size of the ad used, and other factors. Ads range from small decals to the whole vehicle getting vinyl wrapped. Don't worry – vinyl wrapping is easily removed, and your vehicle should not be damaged!
You can earn up to $500 a month for some ad campaigns. That's $6,000 per year! Not bad for just driving around with stickers on your vehicle.
Think of all the great things you could do with $6,000 extra each year. You could pay off debts quicker, build a fantastic emergency fund, or use it for the vacation of a lifetime! What would you do?
Check out StickerRide, Wrapify, and Carvertise – three great companies that will pay you to advertise on your truck or van!
Recommended: 10 Totally Legitimate Ways To Get Paid To Advertise
6. Rent Out Your Van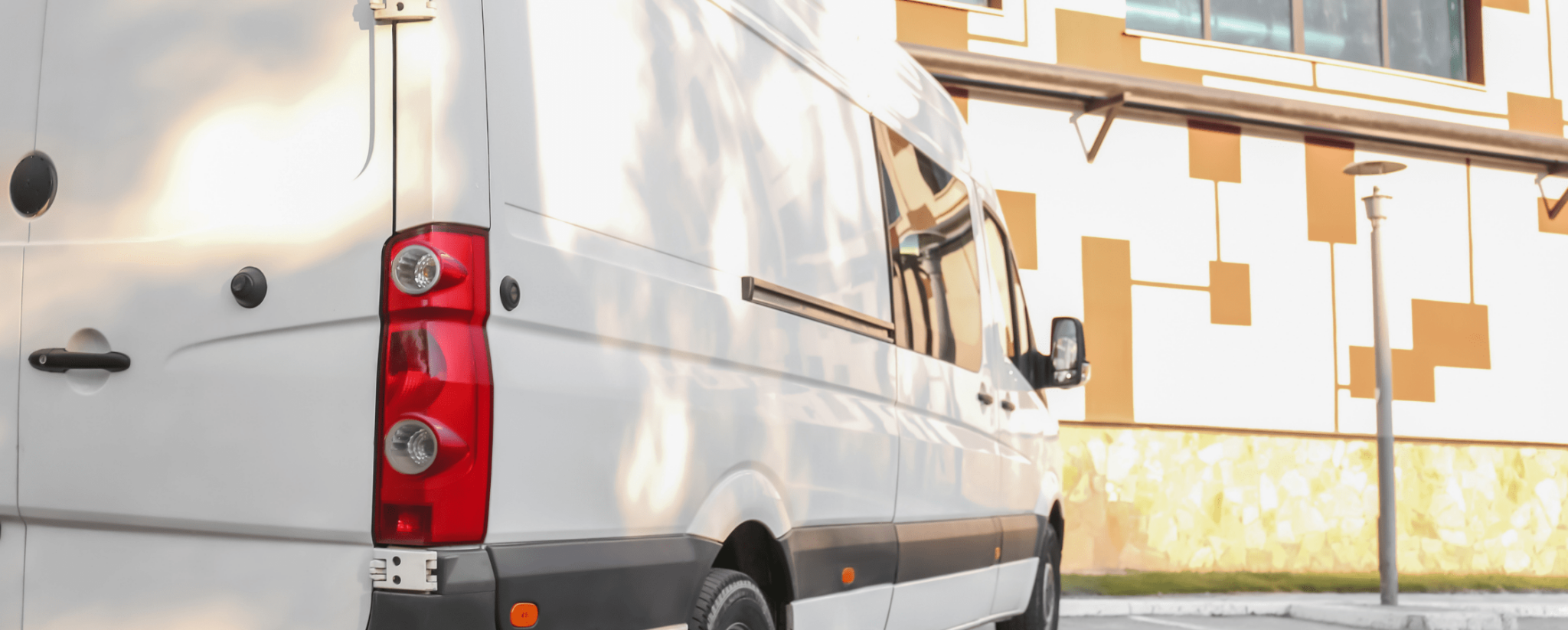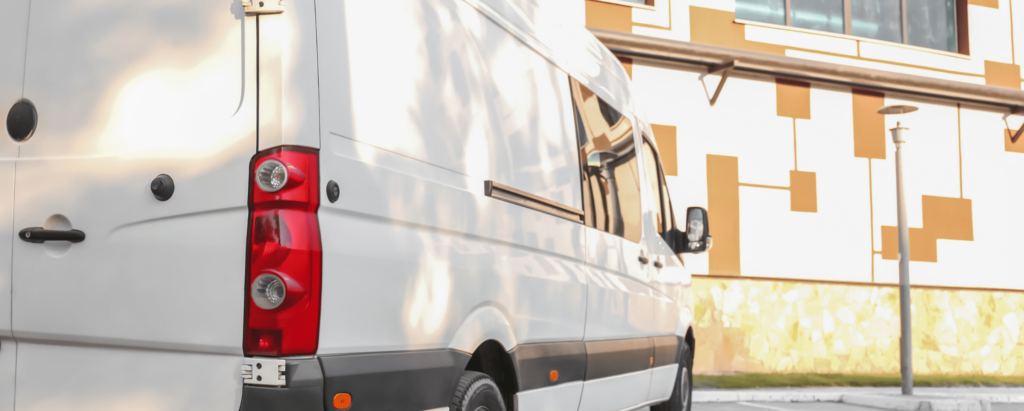 The thought of others using your vehicle may make you feel nervous. However, renting out your van can be a great way to earn cash. Plus, you don't have to do any work yourself!
HyreCar is an easy-to-use platform that allows you to advertise your vehicle for rent. All potential renters are fully vetted by HyreCar and you can meet them beforehand as well. Provided you are happy, they can rent your vehicle and you get paid up to 85% of the trip price.
Choose from a range of insurance packages to protect your vehicle in the event the worst should happen. The better the insurance you include the lower your cut of the trip price will be.
Another vehicle rental service you could use is Turo. The platform screens all renters and includes insurance, so your vehicle is fully protected. All you need to do is list your vehicle, agree on the rental, and relax until your vehicle is returned.
Both rental platforms offer average earnings of more than $700 a month. Think of all the amazing things you could do with that. Over $8,000 a year could go towards debts, savings, or a dream vacation! The best part is you aren't doing any work yourself – you're just renting out your vehicle!
Both platforms include insurance with the rental. Make sure to check you are happy with the coverage. If something is not covered that you feel should be either contact the platforms to upgrade the coverage or you may need to take additional coverage elsewhere.
Paying for additional coverage does mean lower earnings, but that's better than losing thousands of dollars should the worst happen!
Recommended: How to Make Money Renting Your Car on Turo
7. Get Paid To Tow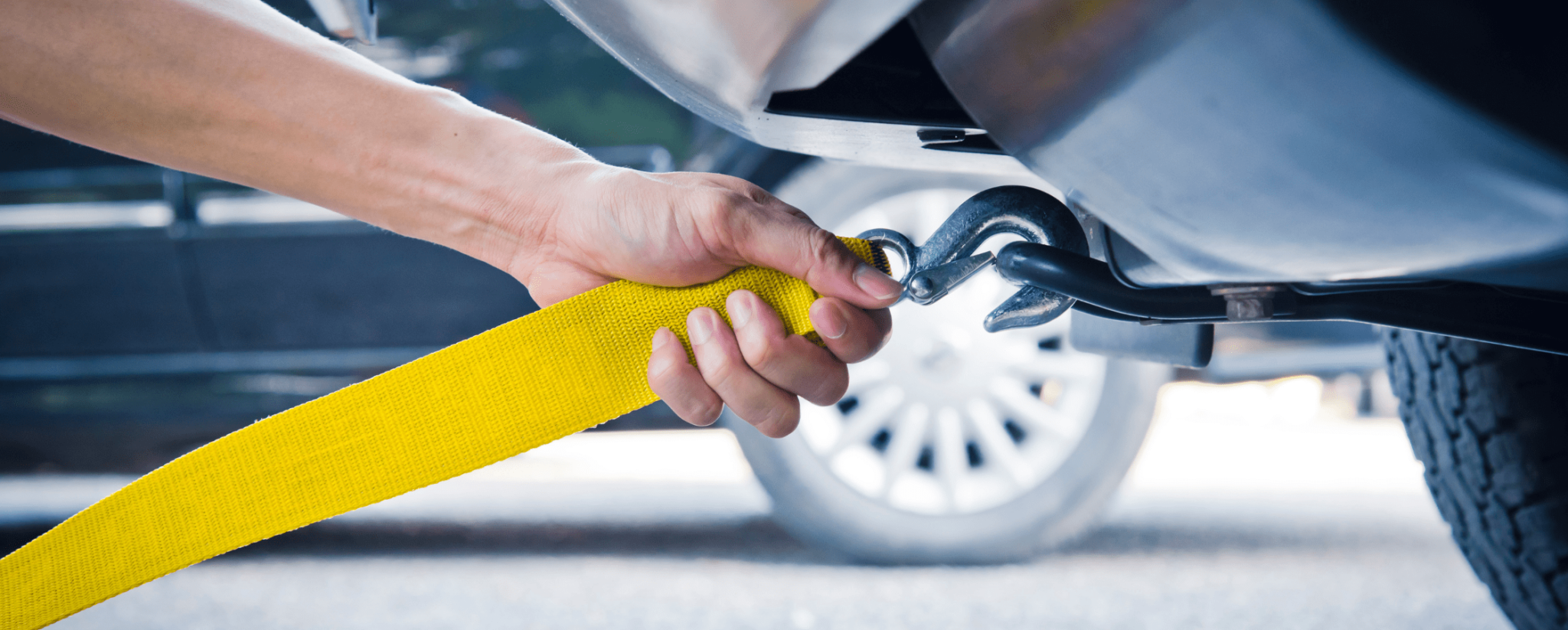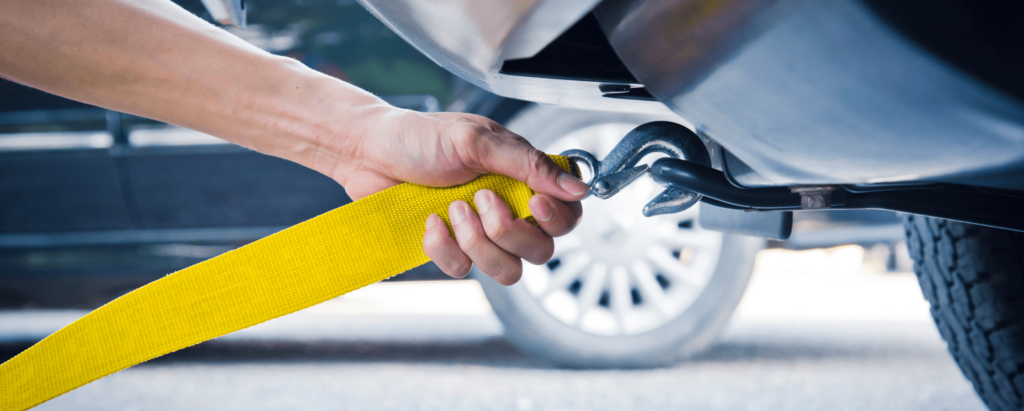 A great way to earn extra cash is by using your vehicle to offer towing services. There are lots of opportunities to earn from towing such as towing boats, trailers, or other items that need moving. Provided your vehicle can handle the rigors of towing, then you can start earning!
To use your vehicle for towing it will need a tow hitch and tow cable. You may also need additional equipment such as an emergency kit, sandbags, and more. Check your local regulations to find out exactly what equipment a tow service is required to have.
As well as having the right equipment you may also need permits and a special license. Check with your local county to get the appropriate documents to allow you to provide towing services.
You will definitely need insurance including commercial insurance. Ensure you get this set up before you start taking any towing jobs.
Tap twice to load then open Video...
Now that you've got everything in place, how are you going to earn money?
Start by approaching local businesses and apartment complexes offering your services. You could also advertise online through sites like Facebook and Craigslist. Look for groups that may need help moving – this could include people moving home, boat owners, or owners of other specialist heavy items that require assistance to move.
Parking is often in limited supply. This means that parking spaces are often allocated for specific residents only. The good news for you is that if someone parks in a spot that is not theirs or they overstay, you can earn some money by towing the vehicle away.
You may feel bad towing a person's vehicle away. Just remember – they knew the risk of parking where they shouldn't. You are simply doing your job by removing the offending vehicle. Also, the person that pays for the parking spot is suffering as they can't use their designated spot either and that's who you are helping.
Another great way to find work for your towing business is by contacting auto repair shops. Local auto repair shops can be a great source of work for towing companies. When they are dealing with a car that has broken down it may need to be towed to the garage. This is where you can earn some cash!
Lots of people need towing services. Get your name out there by advertising online, by using a graphic designer to make business cards that can be left at local businesses, and by word of mouth as your business grows.
8. Passenger Driver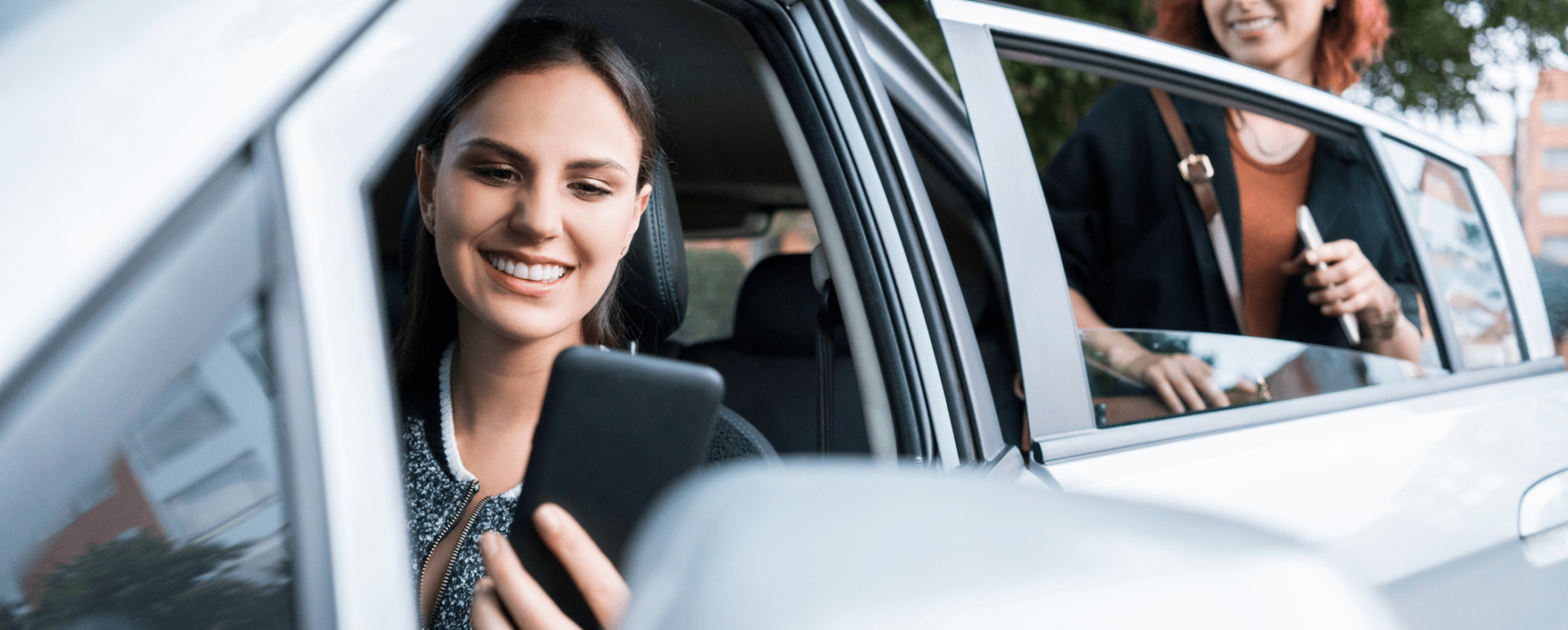 If you are comfortable driving passengers around, then driving for Uber is an opportunity you may want to explore. In case you don't know, Uber is an app that connects passengers with drivers. It's that simple!
Uber is happy to use drivers that have a minivan. In fact, minivans are becoming increasingly popular as they carry more people which means higher earnings!
Driving for Uber is a great way to earn extra cash around your existing schedule. You can work as much as you want to and when you want to. That flexibility is fantastic for anyone that is juggling work, studying, and family life.
Earnings are paid weekly by direct deposit into your bank account. However, if you need money fast you can use Uber's instant payment option to cash out each day up to 5 times!
The key to being a successful Uber driver is providing top-notch service. Ratings from your passengers will determine your future. If your rating falls to a low number, you could even get kicked off the platform! Make sure to drive safely and maybe check what music your passenger would like to hear.
To be accepted as an Uber driver you must meet certain requirements. Requirements include at least 1 year's driving experience, a valid driver's license, and insurance.
Visit the Uber site to find out the full details and begin your driving career!
9. Truck Or Van Trash Hauling Business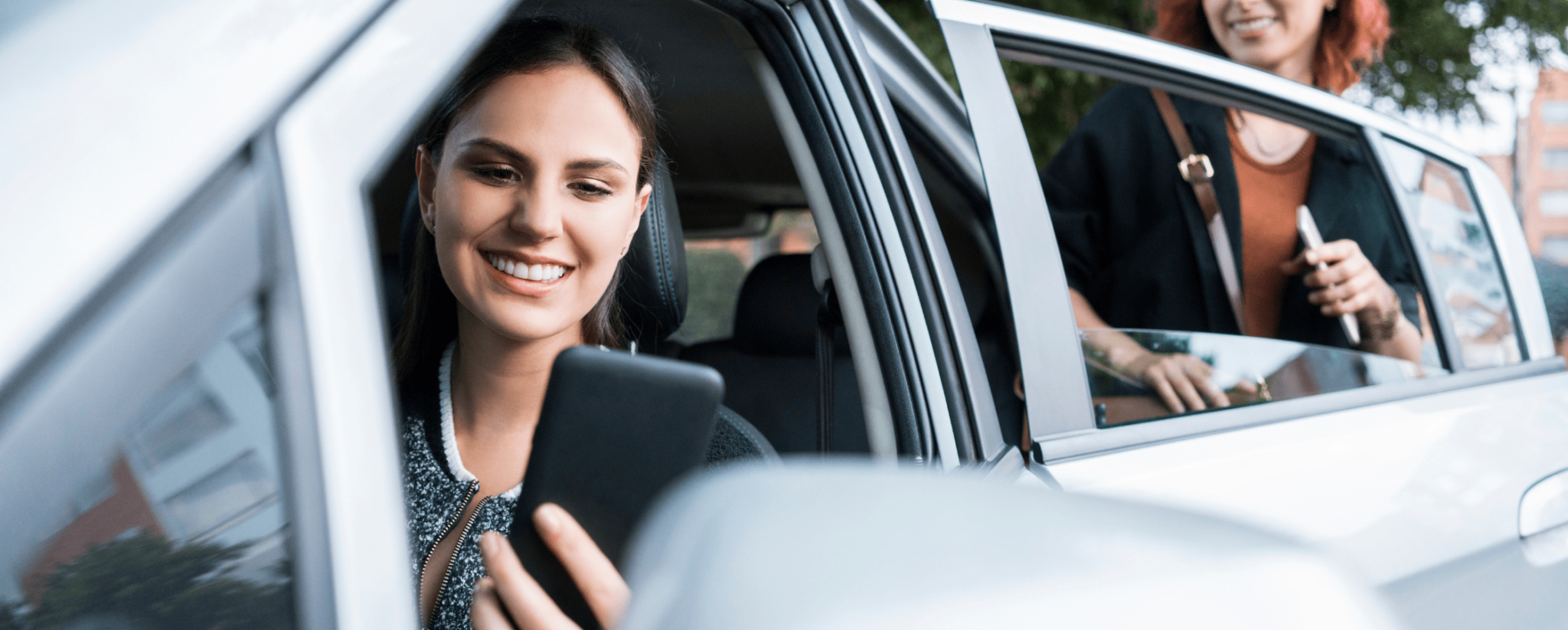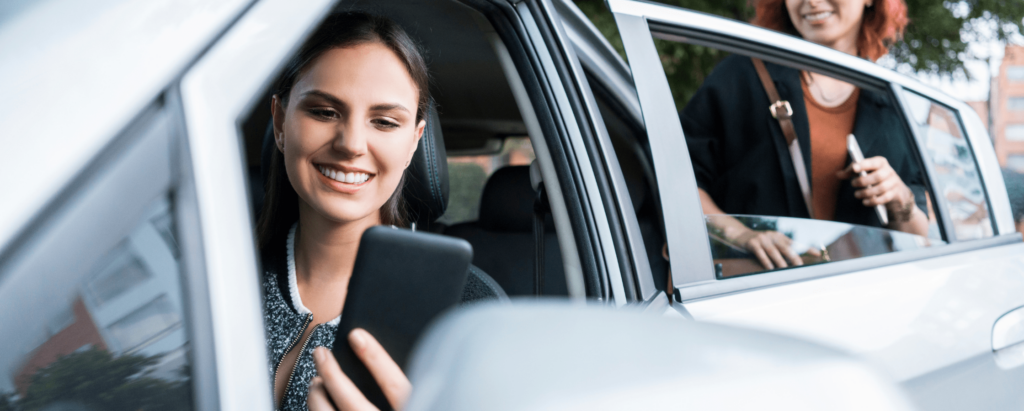 How does earning up to $120 per hour sound? Sounds good right!
If you have a pickup truck or van, then you could be earning good money by starting your own hauling service. House clearances, storage unit clearances, and clearing construction sites are all regular types of jobs that you would be dealing with.
Why should you start your own junk removal business?
Apart from the great earning potential, you can set your own work schedule. Work as much or as little as you want to!
Talking about earnings, you could earn more in 1 hour than some people earn in a whole day! Not bad!
Another great reason to start this business is that no qualifications are needed. You don't need a college degree, special training, or anything else. It doesn't even matter if you don't know how to use a computer! All you need is a truck or van, and you can get started today!
The awesome thing about this work is that it's always needed. That means there is plenty of earning potential! Whether you are looking for a full-time business, part-time work, or seasonal work this is a great way to use your van to earn cash.
Starting a junk removal business sounds good right now, doesn't it! However, there is something else to know about it that makes the job even more lucrative.
You could earn up to $120 hauling away all kinds of junk. That's just the money you earn for taking things away. You can earn even more money afterward depending on what you can do with the junk you have taken.
Maybe you've cleared out a house or office – all that furniture could be resold. Storage units could contain all sorts of treasures that could mean more profit for you!
In 2021 the scrap metal industry in the US will be worth over $27 billion! You could easily get plenty of scrap metal to sell from clearing construction sites.
Many people think they have a pile of junk and are happy to pay you to take it away. Often, they don't understand the value of what they have. After all, 'one person's rubbish is another's treasure'. When you add on selling the junk after taking it away you could be raking in the cash!
To start your own hauling service and be your own boss, check out this guide by Haul Away Cash. Depending on how many hours you work you could be earning thousands of dollars a week!
Bonus Food Truck Business Guide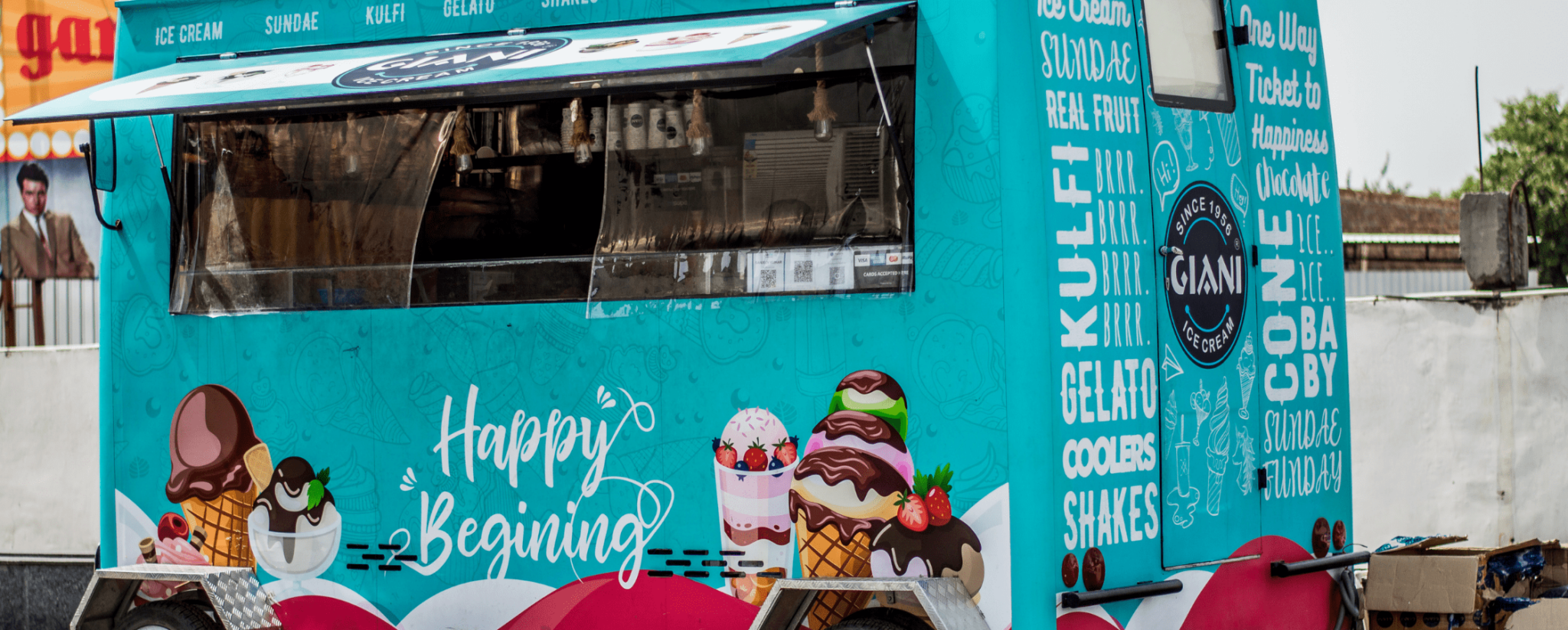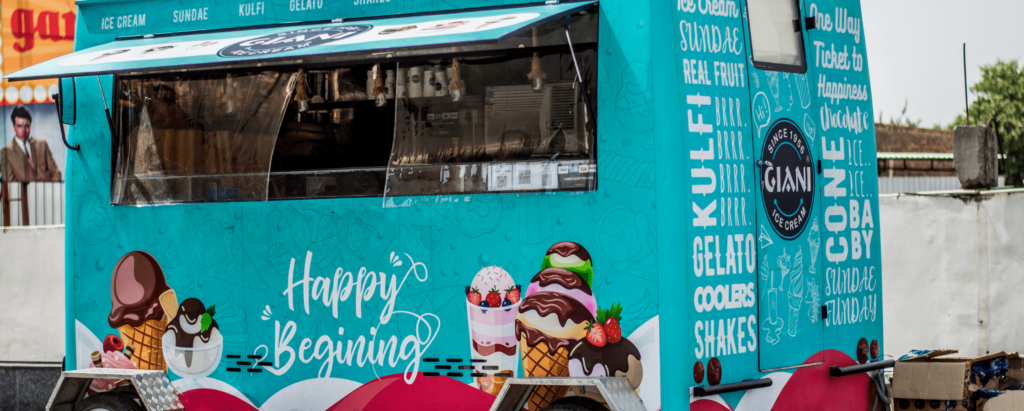 As promised here is a bonus idea for you to consider – start your own food business!
Converting your van into a food truck can turn into a lucrative business. Depending on the food you sell, where you are located, and how often you work you could see earnings of more than $200,000 per year!
Running a food business isn't easy. I should know as I have one myself. Although mine is based in a fixed store rather than a truck. However, if the food is good and you run the business properly you could have an awesome business that is also lots of fun!
First, you need to convert your van into a food truck. You should not do this unless you know what you are doing. If you get this wrong your business could go up in flames – literally! Make sure to hire professionals to carry out the conversion if you don't have the skills yourself.
However, if you do have the necessary knowledge to convert your van, then go for it! Doing it yourself is a great way to save money on startup costs.
There are lots of steps to follow to successfully convert your van into a food truck. Luckily, Food Truck Empire has put together this awesome step-by-step guide to help you. Simply follow each step to create your own amazing food van. I can already smell the delicious food!
Flip Converted Food Van For Profit
Another great way to make money in the food van industry is by flipping food vans for profit. To do this you will need to have the skills required to convert a van into a food truck.
EASIEST & CHEAPEST Way To Start A FOOD TRUCK BUSINESS
Tap twice to load then open Video...
If you do, the next step is to find a vehicle you can buy cheaply and convert into a food truck.
The good news is that you don't have to buy a truck. Lots of other vehicles are suitable for conversion to be used for selling food. Check out buses, trucks, trailers, vans, mobile homes, campervans, and any other vehicle that can hold all the required equipment.
Provided the vehicle is big enough that's all that matters!
Next, get to work converting the vehicle to a high standard and look for buyers. You could also secure buyers in advance. Knowing you've definitely got a buyer can provide a bit more security before starting the work.
Use the internet to your advantage to secure deals. Scour sites like eBay to find cheap vehicles and parts.
Convert Van Or Truck And Run Food Business
Owning your own thriving food business sounds awesome, doesn't it? Thanks to Foodtruckr you can get all the help you need to set up exactly that.
Start by converting your van or truck into a food van. Then, devise an awesome menu of delicious food. All good so far – now what? Now you need to succeed by putting together a fantastic business that will be successful. This is how Foodtruckr helps.
Not everyone appreciates how much work is needed to run a successful food truck. Selling tasty food is important, but if you neglect everything else there is a high chance of failure.
Foodtruckr will provide the recipe you need for success!
Learn about branding for your business both online and offline. Find out about getting the right permits, licenses, and insurance.
Do you know how to write a business plan? What about calculating cash flow? No – that's OK as Foodtruckr will teach you all of that. When you need to meet with investors you can look like the slick business professional that you are.
As well as all that Foodtruckr will teach you even more! Maintaining your truck, how to source the best ingredients, and how to make the best use of local offerings are all topics covered in the Foodtruckr resources.
What makes Foodtruckr qualified to help with this?
There isn't a lot of support out there for the food truck industry. Foortruckr identified the need as a lot of businesses were failing early. This was because although people were creating amazing food, they didn't understand how to run a business!
Remember – although it may be fun to do, your goal is to make a profit!
The founder of Foodtruckr, Pat Flynn, has founded many successful businesses of his own. He and his team have extensively researched the industry (including having to eat lots of delicious food no doubt!), analyzed the data, and spoken to real people about their food truck businesses.
Thanks to all this hard work you can now benefit from a comprehensive guide that covers everything you could need to know for making your food truck business successful.
What are you waiting for? Check out Foodtruckr now for more details and find your recipe for success!
Conclusion
You should now have some great ideas of how to make money with a van. If you enjoy driving and are fit enough to do some heavy lifting you could be on your way to a lucrative career as a van driver.
What do you like the sound of most? Delivering goods, hauling services, or maybe your own food business; all legit ways to earn cash using your van.
Can't choose? Give them all a go and find the one that works best for you!
FAQs
Using my van to make money sounds awesome. Are there any risks?
There are a couple of downsides to using your van for work. As you will be using it more it will suffer more wear and tear. There is also a higher chance of accidental damage happening. This means you could end up spending more money on maintenance and spare parts.
However, if you learn how to do as much as you can yourself, then you could save money! Provided these extra costs don't exceed the amount you are earning it should mean using your van for work is still worthwhile.
The next risk to consider is the impact on your physical health. When you are working jobs moving goods or delivering items this could involve heavy lifting. Make sure you are fit enough for this, know correct lifting procedures, and have help for items that are unsafe to lift by yourself. Doing this can save you from a lifetime of back pain!
Can I make money straight away?
You can make money the same day depending on the job you do. Driving for Uber, Amazon, or others means you are earning from day 1.
If you choose to start your own business such as junk removal, a 'man with a van service', or a food truck this could take longer to start earning. Don't be discouraged. It takes time to build your business. Once you've established your business and your reputation grows you should start seeing plenty of repeat customers!
Provided you do a good job and work hard, then you will reap the rewards!
Will I need my own website?
Having your own website is a must to stand out from the crowd. Setting up your own professional-looking site isn't that hard these days and can be done cheaply.
Another benefit of having your own site is that you can monetize it. Affiliate marketing gives you a passive income every time someone clicks the relevant link on your site.
To drive traffic to your site you could create content aimed at van and campervan owners. Talking about using the van for work and different jobs you use it for. Or talk about using the van for travel – this could appeal to people that live in their vans (van lifers). The point is to get people engaging with your site and using those affiliate links to earn you a passive income!
Hopefully, you will also get additional work for your van-based business!
What will I need to set up my van business?
Apart from having your own van, you may need equipment. Always check local regulations to see what equipment is needed for the work you are doing. For example, if you provide a removals service it may be a requirement that you have cargo straps, a dolly, and other equipment.
Commercial insurance, other insurances, permits, and special licenses may also be a requirement for the work you are doing. Contact the relevant authorities for your chosen business to check what paperwork you may need.
I like the sound of my own food truck; will I have to learn how to cook?
Cooking is lots of fun and is worth learning anyway. However, you just need to know how to make whatever food you are selling. If you are not a confident cook you probably aren't going to sell 3-course meals!
You could sell burgers and fries, sandwiches, or sell ice-cream! 
Another option is to employ someone else to do the cooking and you concentrate on selling. Perhaps you've got a friend or family member you could partner with. Sharing the workload may also make it easier for you!
Could I take my business on the road?
Working and traveling have never been easier thanks to the internet. Many people are living a lifestyle known as digital nomads. If this appeals to you, then hop in your van and drive to wherever you want!
Now you know how to use your van to make money, then you can earn some cash as you go.
One thing you should keep in mind is that work will be much easier to find in cities than in rural areas. Make sure to have plenty of savings built up to cover your expenses when work isn't readily available.
Remember that laws vary from state to state. When going to a new place always check local laws to make sure you have the correct insurance in place, any necessary permits or licenses, and that you do have any required equipment.
How do I stay safe?
Using your van for work means you are going to encounter lots of people. To stay safe always let a family member or friend know where you are going.
Scams are usually easily spotted. If someone is asking you to pay a fee, then it's likely a scam you should avoid.
If you are driving passengers around there is some element of risk. Uber does provide an emergency call button to help you call 911 quicker in the event a passenger tries to harm you.
Use all these tools to stay safe!
Make Money With A Van