Disclosure: This post may contain affiliate links. If you click on a link I may make a small commission at no extra cost to you. You can read the full disclosure here.
Last Updated on May 1, 2023 by Chris Panteli
Make Money Installing Christmas Lights
It is the most wonderful time of the year – shiny, wrapped presents under a towering Christmas tree and Christmas lights glittering and twinkling in the crisp December air with that holiday spirit.
Once those turkeys have been stuffed and eaten, the sun sets on Thanksgiving, and the Christmas season dawns. Immediately, there is no denying that extra festive feeling in the air with the holiday season upon us.
Today, many people love to supplement their regular income with a side hustle, like woodworking, hosting pop-up events, or making money with a car wash. Another fantastic option to make money is working as a Christmas light installer and holiday decorator for your seasonal business.
Starting a Christmas lights installation business is simple when you know how to get started. We can help with how to start a Christmas light installation business for this upcoming holiday season.
Why Start a Christmas Light Installation Business
The holiday season brings an influx of jobs each season, and one of the most festive options is the installation of holiday decorations and lighting.
This can be a popular side gig for professionals like painters, landscapers, and handypersons who all already have useful equipment, like ladders and a commercial vehicle. Even if you are just getting started with your first small business, a Christmas light installation business can be an incredibly lucrative option in a niche business like starting a vending machines business or opening a pressure washing business.
Pros and cons
As with any business, there are both pros and cons to starting a Christmas lights installation business.
Pros and Cons of professionally installing Christmas lights
Pros
Can be incredibly lucrative
Fills slower season for landscaping other seasonal businesses
Excellent use of existing equipment
Provides regular work for existing employees
Cons
Short-term earnings
May not be cost-effective to start from zero
Requires significant labor
May need to secure permits
Things to Consider Before Starting a Christmas Light Installation Business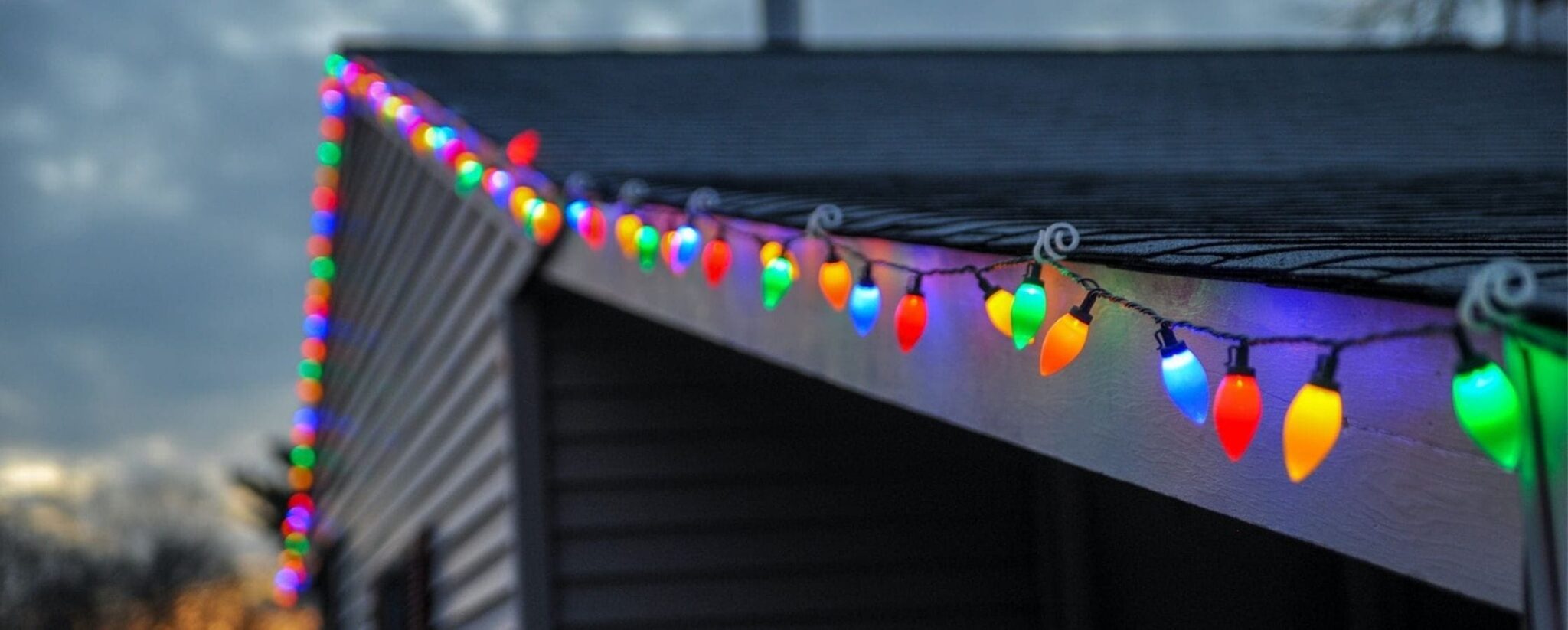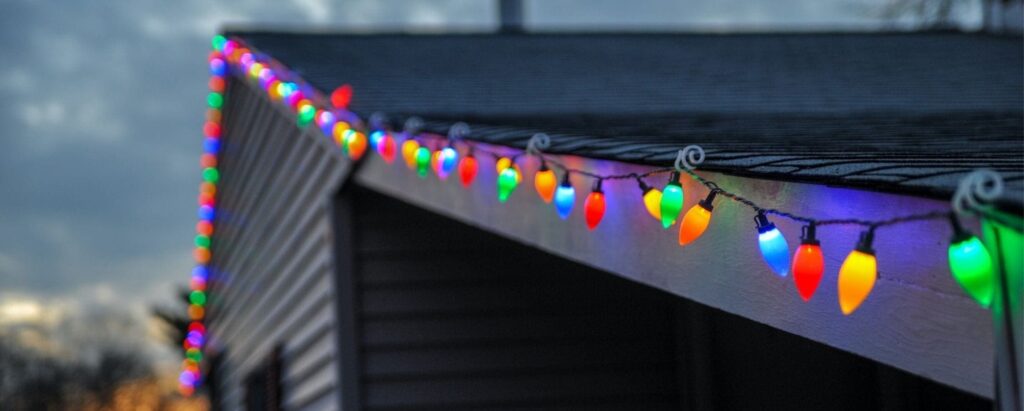 Before you can get started installing holiday lights, there are a few things to first consider.
Register your business
To legally operate your business, you must first name it. After you come up with a unique, creative name, you will need to form your business.
There are four main types of businesses:
Sole proprietorship: This is for a single owner that is solely responsible for both the business' profits and debts.
Partnership: When you have two or more owners, a partnership allows for joint ownership.
Limited liability company (LLC): An LLC allows for partial debt liability to owners while providing profits to one or multiple owners.
Corporation: A corporation is considered a separate, legal entity with shareholders that share in the profits.
After your business is legally registered, you can receive an employer identification number (EIN) from the Internal Revenue Service (IRS), so you can begin filing and paying taxes.
Do market research
Before you get started, it is critical to get your feet wet in your future business. Do some research to determine what kind of customers are available in your area and likely to purchase your services.
For example, do you plan to target corporate businesses for holiday light displays? Or do you prefer to target residential neighborhoods? While corporations are likely to pay more per display, they typically require significantly more supplies and labor than your standard homeowner's display.
Many entrepreneurs choose to open their own individual businesses or tack on extra services to an existing business. However, there are also franchises that may offer greater stability and resources than going it alone. Be sure to weigh both options to determine what you really want to get out of your new business.
Equipment essentials
To begin installing Christmas lights, you will need to purchase or rent certain supplies.
Supplies for Installing Christmas Lighting
You will also likely require storage space for your equipment, which can come at an additional expense if you need to source an outside unit.
Pricing professional Christmas light installation
When you are ready to begin accepting jobs, you will need to provide your clients with an estimate for the job. Your estimate should outline the terms and conditions of the job, including design preferences, equipment required, payment terms, and timeline. By having your client approve this agreement, you can ensure that you are both on the same page with your expectations. It can also help minimize legal consequences should there be a dispute later.
The average cost for Christmas light installation depends on the scope of the job. The average homeowner pays about $1,500 for Christmas light installation, but companies with larger or multiple buildings could run as much as $20,000 or more.
One formula you can use to calculate the average cost for Christmas light installation is via the following.
How to Price Christmas Light Installation
Be sure to carefully calculate the cost of materials required, as well as other costs, such as storage and labor. It is also important to note whether the home is a single or two-story house and whether there are any unique features or requests that could drive up the cost, like extra-tall trees or fountains.
How to Make Money With Christmas Light Installation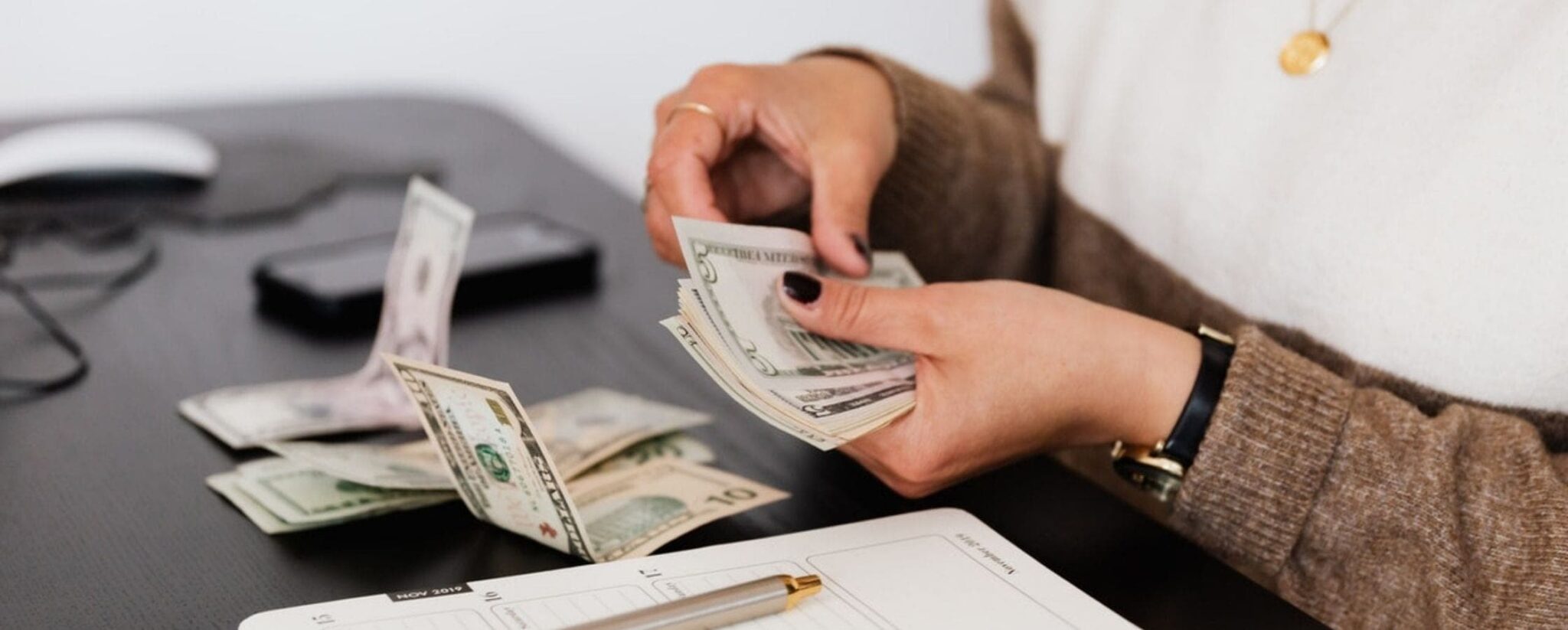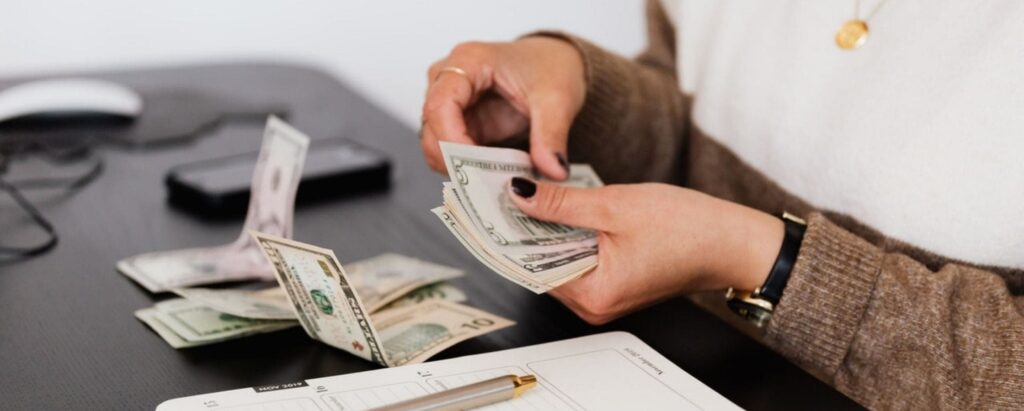 There are several things you can do to help ensure your success with Christmas light installation.
The holiday season is short, typically only lasting from Thanksgiving through early-to-mid January. However, be sure to let your customers know that you also do displays for other holidays, like Halloween, or special events, like weddings or graduations.
For larger displays, you can assign customers a specific representative that will work with them on custom design planning, while overseeing installation and breakdown. This is an additional service that you can bill as a separate line item on the invoice or include as a complimentary service.
The standard timeline for Christmas light installation is as follows:
Christmas light installation timeframe
Timeframe
Work to be Done
Up to November
Design customer displays
Order necessary equipment
November / Early December
Holiday lighting installation
Service malfunctioning lights
Early to Mid January
Take down lights
Move equipment to storage
To best maximize the limited time of the season, some companies will even hang Christmas lights before November, using timers to control when the displays are activated. By starting early, you can accept more customers and make more money.
How to Get Christmas Light Clients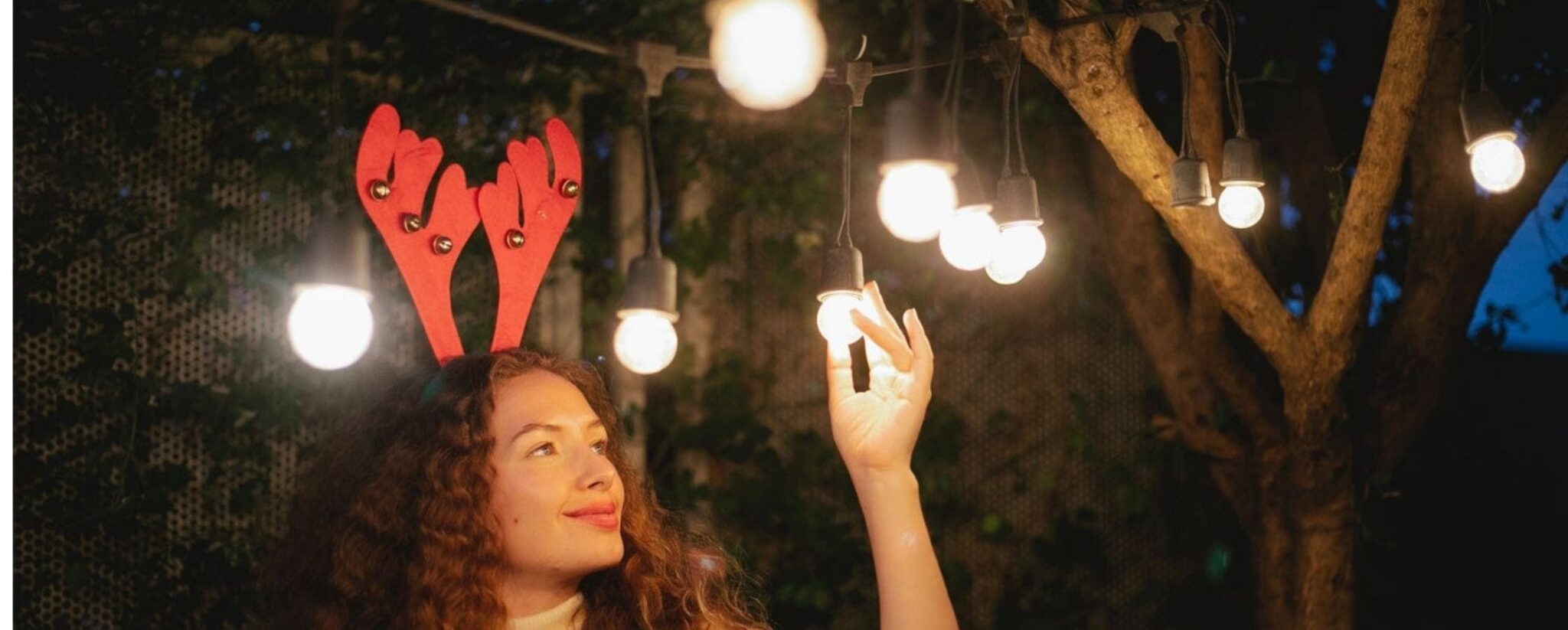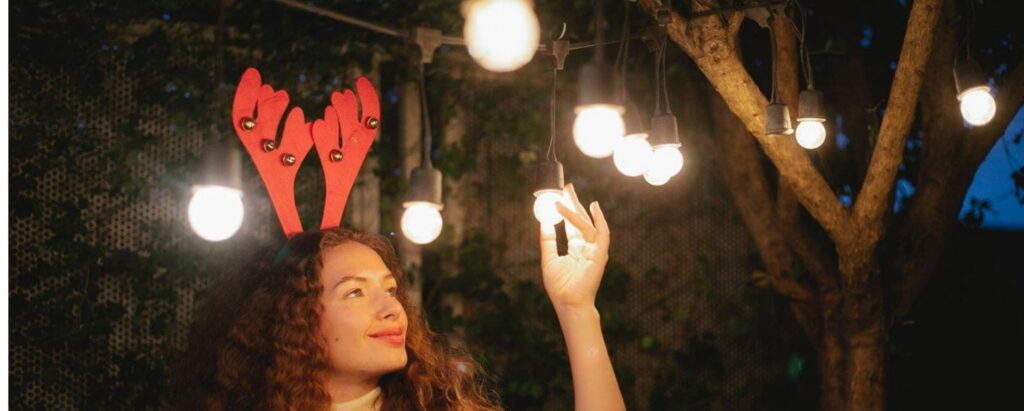 Once your Christmas light business is established, you just need the customers to keep you busy!
Established business owners, such as painters or landscapers, can easily market their decorating services to existing clientele, but if your business is brand-new, it can be intimidating and confusing when deciding where to start.
These tips can help you put your Christmas lights business in front of the right customers.
Design a website
You do not have to have a complicated website, but you offer legitimacy when you offer an official website for potential consumers to visit. It gives you a chance to shine your business in the best light with excellent photos and written content to convert customers. It is especially helpful to include an online booking form where customers can purchase your services immediately.
Create social media pages
Never underestimate the power of social media. In January 2021, there were over 4 billion social media users. Consider opening business pages or accounts on popular social media sites like Facebook, Instagram, Pinterest, Twitter, and FourSquare. LinkedIn can be a great resource for networking with other professionals, while Google can offer additional information and location services.
Add lawn signs
If you own a landscaping business, invest in lawn signs to help advertise your services to regular pedestrians and motorists in the area. As you install outdoor Christmas lights, ask your customers if you can add a lawn sign for free marketing. You can even offer a discount if a customer needs some extra incentive.
Advertise
Whether it is advertising in the local paper, using a Facebook sponsored ad, or putting your card on the local coffee shop's bulletin board, there are countless ways to affordably market your Christmas light installation business.
How to Install Christmas Lights for Your Clients
Once you have the customers, you need the skills. In many areas, you may also need a license.
Following Christmas light safety protocols
It is important to know how to properly install Christmas lights so you do not overload the circuits of a home or business. There are certain requirements for the types of LED bulbs, circuits, and connectors that can be used, and if you are not aware of these procedures, it could prove dangerous for your customer, as well as yourself, as a professional Christmas light installer.
Christmas lights installation course
Before you can begin to make money installing Christmas lights, you first should successfully complete a course. Both manufacturers and suppliers of Christmas lights have classes available to teach all of the installation and safety measures you need to know when installing holiday lights.
There are also excellent resources available from the Association of Outdoor Lighting Professionals, which can help with all of your training needs. You may even earn extra discounts when it comes time to purchase your lights and other supplies.
Licenses and permits
Your state or local jurisdiction may require you to obtain a permit or license before you can legally begin making money installing Christmas lights. The U.S. Small Business Administration (SBA) can help you determine which, if any, permits are required for your area.
Tips for Starting a Christmas Lights Installation Business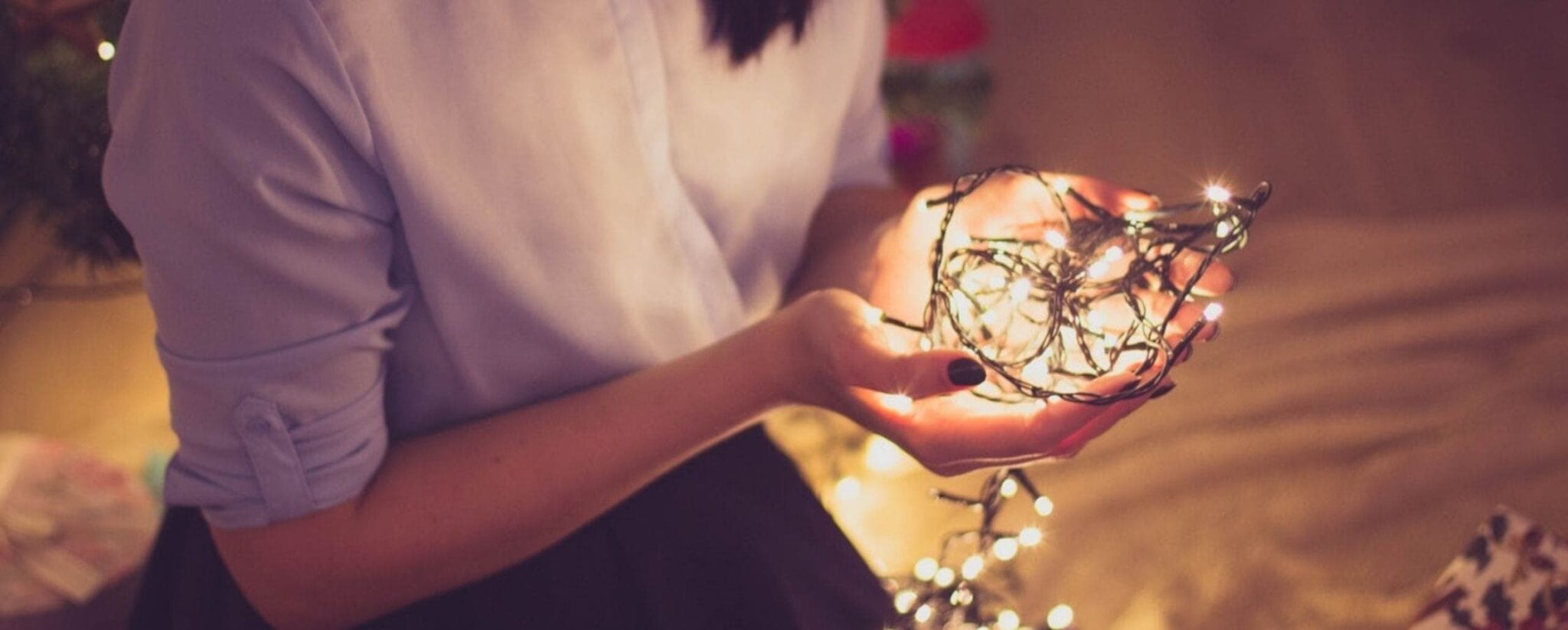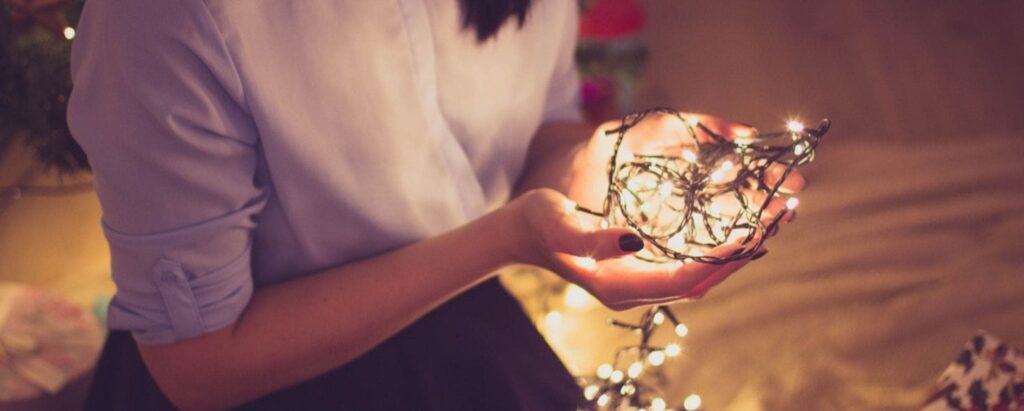 To best help you make money installing Christmas lights, we have gathered some of the best tips from the experts themselves for your business.
Purchase business insurance
In many locales, business insurance is required in order to legally operate within your state, city, or town. Even if it is not required, this adds an extra layer of protection to your business, so you can make the most money installing Christmas lights. Be sure to purchase general liability insurance, as well as any other types of insurance that may benefit your new company.
Don't go cheap!
While it is tempting to purchase cheaper lights, you will likely be sorry later when the lights malfunction or burn out early. Instead, focus on quality Christmas lights with LED bulbs that will last longer.
Ask for samples
Many manufacturers will offer samples that you can request for free or purchase for an additional cost. You can then use these samples to show customers their options, allowing them to experience upfront their lighting before they have to commit to a contract. It makes the sale easier while also serving to eliminate any miscommunications.
Conclusion
It is easy to make money installing Christmas lights when you have the right licenses and equipment paired with a healthy clientele. You do not have to wait to begin making money installing holiday lights, either.
It is never too early to get started, whether it is scoping out the latest equipment or perfecting that brilliant website to attract new customers. Whatever you decide, it is easy to make money installing Christmas lights when you follow our helpful expert tips.
Make Money Installing Christmas Lights